Market Validation
Executive Summary Video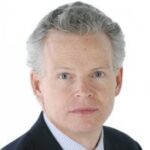 The Appleton Greene Corporate Training Program (CTP) for Market Validation is provided by Mr. Christie MBA BS Certified Learning Provider (CLP). Program Specifications: Monthly cost USD$2,500.00; Monthly Workshops 6 hours; Monthly Support 4 hours; Program Duration 24 months; Program orders subject to ongoing availability.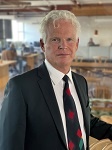 Personal Profile
Mr. Christie, MBA, BSc, is a Certified Learning Provider (CLP) at Appleton Greene. He has experience in marketing, management and human resources. He has achieved a Masters of Business Administration and a BSc in Wildlife Biology. He has industry experience within the following sectors: Life Sciences, Biotechnology, Healthcare, Technology and Telecommunications. His Program is available within the following countries: United States of America, Australia, Canada and the United Kingdom, or more specifically within the following cities: San Francisco CA, Boston MA, Melbourne AU, Toronto ON and London UK. His personal achievements include: Baxter Area Manager-of-the-Year for three consecutive years, doubling revenue in a flat market; restructured Medigas and reduced operating expenses by 25%; became Laidlaw's third-ranked market in North America with 16.5% RONWA; reduced VSM Medtech manufacturing times from 18 months to eight; and quadrupled revenues while increasing profits 12-fold at Pyng Medical Corp. His service skills incorporate: go-to-market strategy, market validation, market assessment, technology commercialization and marketing strategy.
To request further information about Mr. Christie through Appleton Greene, please Click Here.
---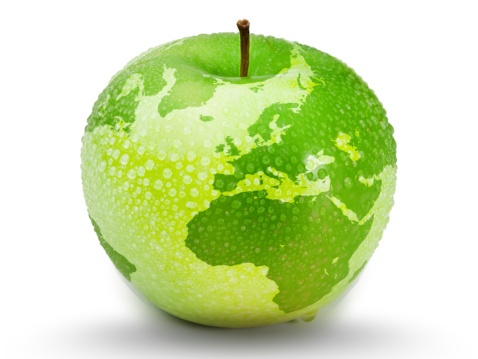 (CLP) Programs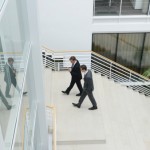 Appleton Greene corporate training programs are all process-driven. They are used as vehicles to implement tangible business processes within clients' organizations, together with training, support and facilitation during the use of these processes. Corporate training programs are therefore implemented over a sustainable period of time, that is to say, between 1 year (incorporating 12 monthly workshops), and 4 years (incorporating 48 monthly workshops). Your program information guide will specify how long each program takes to complete. Each monthly workshop takes 6 hours to implement and can be undertaken either on the client's premises, an Appleton Greene serviced office, or online via the internet. This enables clients to implement each part of their business process, before moving onto the next stage of the program and enables employees to plan their study time around their current work commitments. The result is far greater program benefit, over a more sustainable period of time and a significantly improved return on investment.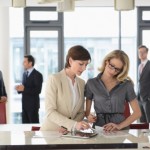 Appleton Greene uses standard and bespoke corporate training programs as vessels to transfer business process improvement knowledge into the heart of our clients' organizations. Each individual program focuses upon the implementation of a specific business process, which enables clients to easily quantify their return on investment. There are hundreds of established Appleton Greene corporate training products now available to clients within customer services, e-business, finance, globalization, human resources, information technology, legal, management, marketing and production. It does not matter whether a client's employees are located within one office, or an unlimited number of international offices, we can still bring them together to learn and implement specific business processes collectively. Our approach to global localization enables us to provide clients with a truly international service with that all important personal touch. Appleton Greene corporate training programs can be provided virtually or locally and they are all unique in that they individually focus upon a specific business function. All (CLP) programs are implemented over a sustainable period of time, usually between 1-4 years, incorporating 12-48 monthly workshops and professional support is consistently provided during this time by qualified learning providers and where appropriate, by Accredited Consultants.
---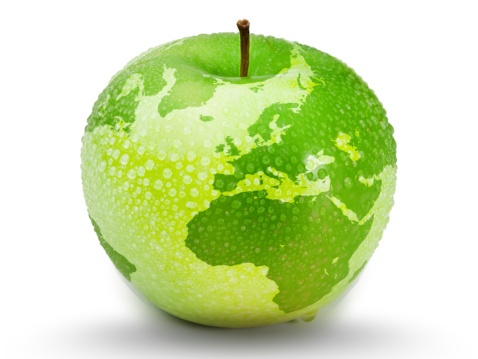 Executive summary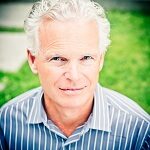 Market Validation
The Market Validation Program (MVP) has been developed and updated over decades. It is intended for any company that needs to validate its go-to-market plan. The emphasis in MVP is learning by doing, drawing off numerous well-respected authors and utilizing well-proven management tools, including Steve Blank's customer discovery process, Osterwalder & Pigneur's Business Model Canvas generation and testing, Eric Ries' Minimum Viable Product/Service, Geoffrey Moore's market segmentation, positioning statement and value propositions, and others, for a total of 24 modules. Although originally intended for startup information technology companies in the eighties, it has proven to be applicable to virtually any industry type at any stage, provided the participant has a genuine interest in revisiting their sales and marketing programs and dramatically increasing their revenues.
Through personal experience, delivering the full 24-hour program to hundreds of companies across the continent, I have discovered that everyone can benefit substantially by applying the 24 core concepts to their business opportunity. The payback for their time and money invested is incremental revenue. With the involvement of mentors, or consultants, who have relevant experience, the learning process is greatly enhanced. In summary, what I have learned over the past decade is that a business person pursuing an entrepreneurial opportunity, supported by an experienced mentor/consultant, using the tools provided in the Market Validation Program, will see the holes in their go-to-market approach, fill those holes by applying the MVP principles, and dramatically increase their revenue in short order.
The Market Validation Program is designed to facilitate learning by doing, so that each company participant can apply the principles to enrich their business opportunity. Each module in The Program can be easily delivered in one six-hour session and the client then has one month to work on implementing the core concepts in their actual business setting, with the support of Appleton Greene and their Accredited Consultants. Therefore, the total elapsed calendar time for the full 24-module MVP will be 24 months. This is ideal and allows the client companies to learn, implement and experience each of the modules over the month between each module as instructed by Appleton Greene. The Program is intended to be industry agnostic and to be applicable regardless of the age and stage of the company. All that is required is that participants must bring a significant business opportunity to the Program and be willing to apply the principles to provide a fresh perspective on their opportunity. They need to believe they can dramatically improve revenues by working the Program. Although we cannot guarantee success, we can make a compelling argument for why the time and money spent on the Program should result in success. In the words of one participant: "My return on investment by participating in this Program is easily in excess of 1,000%."
Although MVP is applicable to virtually any business setting, it is also open to customization, with modules that can be added, subtracted or modified according to client requirements. The overall objective of MVP is to validate the client's go-to-market plan and improve revenue by leveraging the knowledge and skills from the Program. MVP has been proven in over ten North American geographic markets from coast to coast, with dozens of industry types, and with companies at pre-startup, start-up, "rev-up" (a dramatic revenue increase), market expansion, restart or other stages of company development in the market. The MVP concepts may be applied to new company startups or to division startups within an existing corporation.
It is conceivable that MVP may become industry specific. For example, the current vision is to offer a Life Sciences Program that would still be broadly applicable, as the industry itself is, but also somewhat tailored to some of its uniqueness, such as the heavy federal regulatory burden it carries. Based on this natural evolution, we may then extend this to other industries, such as wireless, iOT, technology, environmental/clean-tech or whatever seems most relevant. Enhancing the program to provide industry specifics is not that difficult, since much of this turns on providing appropriate examples and having consultants to mentor or teach, who have the requisite industry experience.
---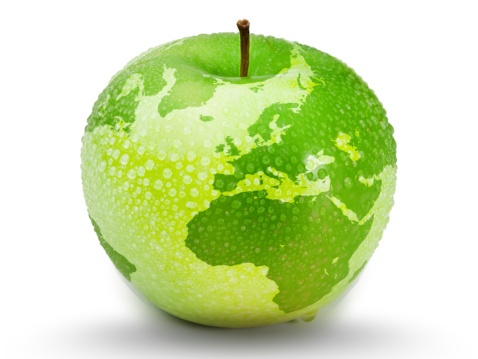 Curriculum
Market Validation – Part 1- Year 1
Part 1 Month 1 Introduction & Overview
Part 1 Month 2 Market Type
Part 1 Month 3 Positioning Statement
Part 1 Month 4 Market Segmentation
Part 1 Month 5 Positioning Details
Part 1 Month 6 Value Propositions
Part 1 Month 7 Return on Investment
Part 1 Month 8 MVP
Part 1 Month 9 Opportunity Size
Part 1 Month 10 TALC
Part 1 Month 11 Customer Development
Part 1 Month 12 Ideal Customer
---
Market Validation – Part 2- Year 2
Part 2 Month 1 Customer Discovery
Part 2 Month 2 Sales Process
Part 2 Month 3 Funnel Filling
Part 2 Month 4 Business Model
Part 2 Month 5 Company Pitch
Part 2 Month 6 BMC Presentations
Part 2 Month 7 BMC Testing
Part 2 Month 8 Goals & Plans
Part 2 Month 9 Critical Path
Part 2 Month 10 OPP
Part 2 Month 11 MV Journey
Part 2 Month 12 GTM Plan
---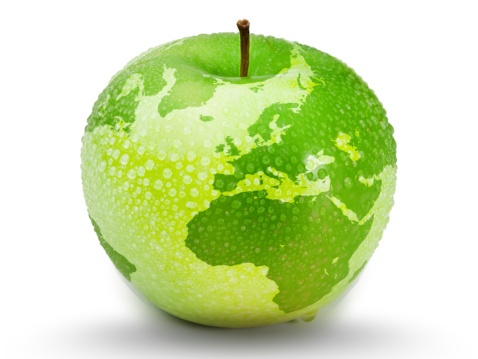 Program Objectives
"A fledgling business is far more likely to succeed when an idea, good business plan, and an entrepreneur are matched with mentors who have proven experience." Founders, MIT Venture Mentoring Service. This captures the essence of what the Market Validation Program (MVP) is all about. MVP is modeled after the MIT service. If you delete the word fledgling, then you have any business that wishes to significantly improve revenue. If you replace entrepreneur with business person, then you have anybody who wants to enhance their revenue. If you replace mentors with Appleton Greene Consultants, then you have AGC's MVP: "Any business is far more likely to succeed when an idea, good business plan, and a business person are matched with consultants who have proven track records." Mr. Christie, Creator, AGC MVP.
The following list represents the Key Program Objectives (KPO) for the Appleton Greene Market Validation corporate training program.
Market Validation – Part 1- Year 1
Part 1 Month 1 Introduction & Overview – 1. Introduce all program participants, including Appleton Greene personnel & company representatives. 2. Review MVP content, principles, culture and process. 3. Discuss learning goals for the day. 4. Define "Market Validation". 5. Discuss the four core principles of the MVP. 6. Review the three levels of Market Validation. 7. Encourage company participants to shift their thinking out of their comfort zone. 8. Capture some thought leader principles, including Paul Singh's default state of a startup, Steve Blank's definition of a startup, and Ralph Turfus' thoughts on startups, where "startup" may include any new business initiative in a well-established business. 9. Overview of all 24 MVP modules. 10. Questions, discussion and active participation with in-class exercises.
Part 1 Month 2 Market Type – to determine what type of market the business is operating in, based on the definitions of market type provided by Steve Blank, and the source of innovation the company intends to exploit. In The Four Steps to the Epiphany, Steve Blank states: "Market type changes everything. Each type of market has very different requirements for success." We explore the five different market types, including notable examples, and each company then analyzes their market to determine which type fits best for their market. Innovation source looks at where each company's innovation came from – the back story, the nature of the innovation. We address questions like: are you changing the way the market operates? Or are you bringing a new or repurposed technology to market to solve an unsolved problem? By providing a simple two-way matrix, with market innovation on the vertical axis and technology innovation on the horizontal axis, each company discovers where their innovation sits. For example, a patent pending technology that is highly innovative may have a corresponding high level of market innovation, perhaps in its pricing and channel strategies. Such an innovation typically takes a long time to get to market, costs a lot of money, and has a high degree of risk. In contrast, a "me too" innovation may not be well differentiated, either in terms of technology or market innovation. It may get to market quickly and cheaply, but it will have lower barriers to competitors who want to copy and compete head-on. By comparison, the highly innovative company has high barriers to competition. We explore actual examples that the participant companies bring to the workshop. At the end of day two, companies will have clearly defined their market type and innovation source.
Part 1 Month 3 Positioning Statement – Positioning is the essence of how you enter the market. Despite this well-established business axiom, established businesses who participate in MVP are surprised to learn that they may have been in the market for a decade or more and never understood their positioning! In today's workshop, we introduce you to positioning, your positioning statement and value chains. Positioning may be the most important thing we do to prepare your business for market entry, or to reestablish a market you have already entered. The outcome of the day is how you position your product or service in the market. To quote Geoffrey Moore from his seminal work, Crossing the Chasm, considered by many to be the bible of technology marketing, speaking on positioning. "Your business goal is to occupy a space in your customer's head, so that they value your solution above all else, and they will pay you handsomely for your solution." Moore then offers up the following on the positioning statement: "The positioning statement is short, sweet and memorable, so that you occupy a space in your prospective customer's crowded head." We then introduce company participants through the positioning statement three-step process: 1. Hypothesis creation; 2. Customer discovery; and 3. Minimum viable product testing. We also introduce the three key concepts of a positioning statement: 1. Pain; 2. Value; and 3. Differentiation. Before we create positioning statements, we need to know for whom each company is delivering value and that all depends on their value chain. We introduce a simple model, illustrated with the wheat in the field as the start of the value chain that results in a sandwich, with value generated at each step in the chain, including a commensurate price increase. For example, wheat may sell for pennies per bushel and sandwiches for $10 each. Companies analyze their value chain to determine which type and where they are in this chain. The five types of value chains are introduced and examples of each are provided: 1. Direct to customer or B2C; 2. Intermediary or two-sided; 3. Channel; 4. Product roll-up; and 5. Multi-faceted.
Part 1 Month 4 Market Segmentation – We explore how to segment each company's target market and pull out of that their ideal customer profile. A market segment is defined, as is the process of market segmentation. Using the electric car as an illustrative example, we segment their market by geographical and demographic attributes. We then look at an example from an established and successful medical device company. By the end of this module, each company will know how to chart their market segmentation and they will have a word picture of their sweet spot customer. Furthermore, they will have insight on how to access that sweet spot.
Part 1 Month 5 Positioning Details – Taking the learnings from the second month, we now build up the positioning statement line-by-line for each company, exploring the details of how they position themselves in the market place. Based on Geoffrey Moore's prescribed and proven framework, we detail positioning in to a definitive six-line statement. This statement is considered a draft until it is proven in the market and the expectation is that it will require considerable revisioning over an extended period of time. Prior to getting in to the mechanics of building each statement, we review tips on how to create meaningful and memorable positioning statements. Revisiting Module 3, we expand on the three core elements of positioning: 1. Pain; 2. Value; and 3. Differentiation, by breaking this down further in to two detailed elements for each of the three core elements. Put simply, we follow this outline, modified from Moore's: 1. For your specific customer in your primary target market segment. 2. Who need to resolve a clearly-defined pain or realize a clearly-defined gain. 3. Product XYZ fits in to this specific product category. 4. That provides a key value that directly addresses the pain point described in line 2. 5. Unlike key competitor ABC who is the current leader in this category. 6. Our product delivers this key sustainable competitive differentiated benefit. 7. Our Company also provides whatever else may be needed to complete the MVP as a whole product. Note that line 7 is optional and only applicable for products or services that have evolved from Minimum Viable Product to whole product, which we will discuss in a latter module.
Part 1 Month 6 Value Propositions – Value propositions build off a well-constructed positioning statement. In other words, value propositions are relatively easy to generate from a good positioning statement and the converse is also true. Whereas one positioning statement is required for each core business opportunity, multiple value propositions are required to address the multiple buying influences, each with different needs. Three key buying influences are discussed: 1. User buyers; 2. Technical buyers; and 3. Economic buyers. User manager buyers will also be discussed, for those with more complex institutional sales opportunities. The concept of three different buying influence "hats" is discussed – how a consumer buyer puts on each of these three different buying hats depending on where they are at in their buying process. These three buying influences are then super-imposed on each company go-to-market approach. If the company is targeting multiple markets, then the number of value propositions increases commensurately. For example, if three markets are targeted, then a minimum of nine value propositions need to be created. Incidentally, this is why we recommend that each company only target one market at a time and leaves the others for later. The following value proposition framework is provided. It is derivative from the positioning statement: 1. We believe that our target market, as defined in line 1 of the positioning statement. 2. Should be able to address their key pain or gain point as defined in line 2 of the positioning statement. 3. By some specific measurable amount, which may be a qualitative key performance indicator or a quantifiable return on investment or a nerve that is hit. 4. Through our unique ability to deliver a specific benefit, as defined in line 4 of the positioning statement. 5. As a result of our unique differentiated capability as defined in line 6 of the positioning statement. 6. For an investment of approximately the target sales price for this product or service. An example from a successful medical device company is provided. The participating companies then draft their own value propositions, which are drafts until they have been validated in the market.
Part 1 Month 7 Return on Investment Return on investment builds off the value proposition for the economic buyer. We explore this rigorously, with an established framework for the ROI calculator, using the same medical device company example. If quantification of ROI is not possible, then we ask participants to consider other ways to compare the before and after experience of their key customers. For example, what Net Promoter Index does the company's product or service generate? Or what satisfaction level, on a scale of 1-10, did the customer experience in their before versus after state? By the end of this module, participants should know if they offer a good ROI or a compelling reason to buy. They also should gain insight on their pricing, since these calculations help to determine if the price may be too high or too low. Finally, how quickly do customers purchase and where in the sales process must ROI be established? All these questions and more are answered. Note that this module flows smoothly from a well-done economic value proposition, which in turn is relatively easy if the positioning statement was well done.
Part 1 Month 8 MVP – Minimum viable product (MVP) is presented from the perspective of Eric Ries, summarized as follows: "Early adopters are looking for a solution that solves a core problem and no more. They are OK with incomplete products. A minimum viable product has just those features, and no more, that allows you to ship a product (or service) that resonates with early adopters, who will pay you something and/or give you meaningful feedback. You can get away with this because early adopters are forgiving of incomplete products." MVP is the embodiment of your vision. Beta tests on the MVP are how you learn if your early adopters share your vision. The scientific method ensures these lessons are systematic and accurate. For example, an ethics-approved clinical trial protocol on beta prototyped medical devices, is designed to establish safety and efficacy. Given that we are now at the end of the first one third of the Program, we connect the dots on positioning, value propositions and MVP. We also summarize the one key learning for each of four major topics: positioning statement, value propositions, segmentation and minimum viable product. We review the homework that should by now be completed for each of the eight modules, which constitutes the first third of what will become the company go-to-market plan.
Part 1 Month 9 Opportunity Size – Defining the size of your opportunity is crucial. Participants will learn how to size their total market, the portion of that which is addressable, and their realistic expectations for revenue in their first few years following market entry. A simple arithmetic formula is provided and various examples illustrate the concept and the associated mechanics. The financial implication of this analysis is discussed: when does the opportunity reach the break-even point? Is the opportunity worth pursuing, given the time, money and risk required to exploit it? What else can you learn?
Part 1 Month 10 TALC – The Technology Adoption Lifecycle Curve (TALC) was first described by Geoffrey Moore in Crossing the Chasm. It is derived from a traditional product lifecycle curve and from Roger's Law of Diffusion of Innovation, which recognizes a tipping point once 16.5% of the market opportunity is captured. Moore built on these concepts and added the important existence of a chasm, or a discontinuity in the demand curve. We talk about why this happens, tie it back to the level of innovation from month #2, and what participants can do to manage through the different stages of technology adoption. Diverse analogies are provided, to the physics of bowling pins to the tumult of the Second World War. By the end of this module, participants should have a good idea of where they are on the TALC, how to move themselves up and along the Curve, and an estimate on the size of their chasm.
Part 1 Month 11 Customer Development – Referencing Steve Blank's "The Path to Epiphany", chapter 2 – The Customer Development Model, we look at the key role of customer development in the market validation process, and introduce the first step in this development process: customer discovery. The discovery process is tied into the early stages of the TALC, where innovator customers accept, test and debug incomplete products. We then push forward to customer validation, which provides an introduction to business modeling – essentially, is the offering profitable – will customers happily pay a price that generates a handsome profit? Product development is discussed as a companion to customer development and the differences are contrasted. By the end of this module, participants will have clearly described their Top Six hypotheses, which require discovery and validation with their prospective customers.
Part 1 Month 12 Ideal Customer – The ideal customer is in the sweet spot – the proverbial low-hanging fruit who will embrace and adopt your new product. We provide an overview of demographics, sociographics and psychographics to describe these ideal customers. Participants generate a mind map of their ideal customer, using keywords to paint a picture and capture the various buyer personas. This work cycles back to month 4 and the segmentation exercise, as well as the value propositions drafted for various buyer types.
---
Market Validation – Part 2- Year 2
Part 2 Month 1 Customer Discovery – Building off Module 11, Customer Development, we dig deeper in to Customer Discovery, applying the principles from Steve Blank. The overall premise of Market Validation is that we create hypotheses and then we test and refine them, through customer discovery, minimum viable product testing, and ultimately, with profitable sales in the market. Customer discovery is simply defined as follows: "Talk to customers to reduce risk and convert hypotheses to facts." The hypotheses to test were defined through the customer development process in module 11. These provide the foundation for the discovery script. The goal of customer discovery is literally just that: to discover who your early adopter customers actually are, as described in module 12 – Ideal Customer. Participants learn the difference between customer discovery and sales, how customer discovery fits in to the continuum through minimum viable product, their "Who & Why" statement, how to get appointments, what a sample conversation looks like, and how to connect features, benefits and values. The goal of this module is to realize Efficient Customer Discovery, so that participants make the best decisions possible in the shortest amount of time. This is realized when each company's positioning statement, value propositions, market segmentation, and minimum viable product hypotheses' revision have reached a point of diminishing returns.
Part 2 Month 2 Sales Process In this module, we get somewhat ambitious and provide a "Selling 101" course in just six hours. Of course, participants have their consultant to guide them and the following month to work the principles. Selling is described as a process, a process to manage opportunities, use a sales funnel and an online Customer Relationship Management (CRM tool) – like HubSpot for small companies and SalesForce for large companies. We help participants identify the stages in their sales cycle, the probability of success at each stage, how long it takes from prospect identification to closing the sale, and how to use their funnel and CRM to manage this. We then describe different funnels for "Direct or Human-to-human" selling versus "Virtual or Machine-to-machine" marketing, including a more detailed sales funnel graphic. Many sales process concepts are discussed, such as complimentary products, up-selling, product extensions, viral loops, gamification, loyalty programs and other elements of digital marketing strategies. All of this takes us to lead generation, where the funnel gets filled. How the funnel gets filled and the number of leads required are discussed, since this depends on the type of business. Sales activity levels, conversion rates, sales funnel exit criteria and sales cycle times are explored.
Part 2 Month 3 Funnel Filling – Now that participants have some idea what their funnel looks like, they need to focus on filling it, generating leads and working their digital marketing strategy. We explore trends in buying and selling and summarize how dramatically the world is changing. For example, people today buy houses and cars online without any human-to-human interaction, effectively completing the entire commercial transaction dealing with robots. To further illustrate these phenomena, consider that in 1990 75% of sales processes were driven by a sales person – the superstar with relationships, skills and tenacity (as well as well-polished shoes). By 2000, this number dropped 15 percentage points to 60% and by 2013 it had dropped to just 25%. In its place are sales and marketing tools, systems, methodologies and processes. Virtually gone is luck, which was 20% in 1990 and only about 2% in 2013. We do not yet have data for 2020, but we know the trend continues in the direction it has been moving since the new millennium. This means that in the 2020s we should expect sales to become almost entirely marketing process driven. What this means for companies is that they need to have well-developed digital marketing strategies now and invest heavily in them for the near future. It also means that sales and marketing activities have to be well integrated and that opportunities will appear much later in their funnel. Key metrics will become, well, key, as stated succinctly by management guru Peter Drucker: "You cannot manage what you do not measure."
The relevance of how, why and when metrics is explained in some detail. Then the concept of "Buyer-Focused Content Marketing" is described, since this is foundational to web-based marketing and digital marketing strategies. This module then provides a clear example of an actual email campaign, including all five essential steps. Participants then brainstorm how to generate leads, as a group and then for their own companies. We then take a few breaths and review how all these concepts in the module tie together and how this module builds off the prior modules, especially segmentation, ideal customers, and target marketing.
Part 2 Month 4 Business Model – The business model has a place of great importance in any company. By way of analogy, if your business rested on a three-leg stool, then the three legs are strategy, organization and technology. The seat of the stool is the business model. Business models have been shown to dramatically outpace product or marketplace innovations or operations innovations, achieving compound annual growth rates over five years of 5+% versus just -1 to +1% for these other types of innovations. Business model is defined simply as to how all parts of the company contribute to making money. The model is then broken down in to the nine building blocks in the business model canvas described by Osterwalder and Pigneur in their seminal book: "Business Model – Visualizing your Business". An example of the Apple iPod business model is reviewed. Then each building block is described and the participants create their own canvas, block by block: Customer Segments, Value Propositions, Channels, Customer Relationships, Revenue Streams, Key Resources, Key Activities, Key Partners, and Cost Structure. Participants are asked to prepare their 11 x 17-inch BMC (Business Model Canvas) for presentation in two months at the next BMC session. To introduce this idea of pitching, they are given a grab-bag item and asked to pitch it in what is known as the "Fun Pitch". This also prepares them for their five-minute corporate pitch, to be delivered at the next session in one month.
Part 2 Month 5 Company Pitch – Participants are encouraged to think about how to deliver a passionate pitch clearly communicating their business opportunity to any audience. By taking the combined output of the program materials and distilling it down in to a clear and cogent five-minute pitch, they create the opportunity to get others on board, inspiring employees, customers, contractors, partners and investors to get involved. The five-minute pitch is positioned on a conversation continuum that begins with customer discovery, continues through their 17-second elevator pitch (also known as their positioning statement), and finally their five-minute pitch, which is intended to earn the right to a 20-minute presentation. By presenting to their peers and getting peer-reviewed feedback, everyone quickly learns how to improve their pitch, which they do immediately. They then get a second chance to pitch, with feedback from everyone in their break-out group. This feedback is then incorporated into the final pitch to everyone. Evaluations are based on delivery, content, the team and why should we believe they will succeed, and quality – the passion they deliver with.
Part 2 Month 6 BMC Presentations – Following through on the work done in year 2, module 4, participants have the opportunity to present their business model canvas and get feedback from their peers. This is in many ways the essence of the Program, since it pulls together many or most of the core Program concepts: target customer, value propositions, revenues versus costs, key partners, activities and resources, customer relationships, and channels. The BMC presentations are not evaluated but each peer and consultant get to ask questions of the presenter and offer an opinion as to whether they understand how this model will deliver profitable returns to each company.
Part 2 Month 7 BMC Testing – We assume that the draft Business Model Canvases are actually at this stage just an elaborate set of hypotheses. The challenge now is to determine who factual or presumptive each building block is and then set out to increase the probability that it is actually factual. Ultimately, customers will decide if the model is valid, by buying the product or service, and happily paying the profit-generating price. The process for converting BMC hypothesis to fact is based on Steve Blank's concept that all startups are in search mode. The same can be said for new opportunities in established companies. Therefore, we revisit the customer development process, looking at how the Canvas is posted on the wall, key people get involved in creating the Canvas, which is thoroughly vetted through the customer discovery process, and key assumptions are then revised to more closely resemble facts. Over time, many canvases will be created, because the nature of the customer development process is that it is iterative and may need to be done many, many times. A complex example from the life sciences industry is reviewed, so that participants can learn from their mistakes, including how their Stanford-based team did not understand the role of Congress regarding FDA-regulated diagnostic cancer screening products. By the end of this module, participants will have identified the percent probability that each BMC building block assumption is factual and will understand the process to convert guesses to facts (or increase their probabilities of factuality).
Part 2 Month 8 Goals & Plans – Six-month planning is introduced, accompanied by three-month goal setting – essentially a quarterly review process – what did you do the last three months and what will you do the next three months? Time is a business executive's most precious resource and greatest constraint if not well managed. Steve Covey's "Seven Habits" "Urgent versus Important Chart" is illustrated, with the suggestion that moving out of the fire-fighting quadrant and in to the thinking/planning/then doing quadrant, is highly desirable. Alignment is highlighted as a key outcome from good planning – perspectives are aligned for all stakeholders – staff, investors, board members and the executive team. This ultimately takes considerable pressure off the CEO and other executives. The six-month plan is characterized with a current situation assessment at the beginning and SMART – specific, measurable, accountable, realistic and time-framed – goals to strive for 3 – 6 months out. An illustrative triangle shows how time, work and resources need to be balanced or something has to give. Most startups and many companies never have enough resources or time, so work is over-allocated and often does not get done. The whole group brainstorms critical activities over the next six months and then each participant does the same exercise. A rigorous self-assessment establishes where each participant is in the TALC, milestones completed in the Customer Development Process, which milestones may be ticked off for enterprise or digital medial companies, assesses company status on half-a-dozen key parameters, and assesses the CEO on ten key parameters. By the end of this module, participants have defined their top SMART goals, their prioritized Top Three List, and how best to move their company forward.
Part 2 Month 9 Critical Path – Critical path is defined simply as the fastest way to positive cash flow. While many companies use critical path processes to define when their new product will launch in their market, they fail to pursue the complimentary process, which is how long will it take to generate profits. A simple hand-drawn example is shown and software tools like Microsoft Project Plan are mentioned. Participants then take their priorities established in module 8 and apply milestone principles to define their critical path. This process considers interdependencies, resource requirements, interim deliverables, constraints, metrics and accountabilities. Examples are provided that are universal, such as "first paying customer" or "hire inside sales person." By the end of this module, participants can easily see what must get done, who is responsible, what the deliverables are along the way, when each milestone will get done, and what the process will be for checking in and updating regularly.
Part 2 Month 10 OPP – One-page plan by Verne Harnish, described in his book "Mastering the Rockefeller Habits" is explained and applied to the exercises over the previous two months. Harnish defines the Rockefeller Habits: Priorities: Top Five for the quarter and the year for each person and the company. Data: Per person daily and weekly key metrics. Rhythm: Daily, weekly, monthly, quarterly and annual meetings. A simple planning maxim is provided: "in planning, the middle is gone". Know what you must do in the current quarter and have a clear vision where you want to be in a decade. Further, alignment beats vision. In other words, no matter how compelling your vision may be, if everyone is not easily aligned to it, then the vision is essentially worthless. To make this happen, a tool is provided, known as the planning pyramid and the one-page plan (OPP). The foundation of the pyramid is core values, with purpose on top of that, followed by 3-5 year targets, then annual goals, quarterly actions, weekly schedules and finally, daily to do lists with individual accountability. Each of these levels in the pyramid is then described in more detail and an easy to understand example is provided from the life sciences manufacturing industry. As a "bonus", a generic milestone chart is provided for any startup, broken down by past epochs (idea, incorporation, prototype), current epoch (Market Validation, first sale, $1M in revenue), and future epoch (market segment domination, $5M in revenue, liquidity event).
Part 2 Month 11 MV Journey – The market validation journey is reviewed, module by module, highlighting the core concepts, including market type and level of innovation, positioning statement (aka 17-second elevator pitch), value propositions, minimum viable product, market segmentation, market or opportunity size, technology adoption life cycle curve, customer discovery, sales funnel, go-to-market plan, five-minute pitch, business model canvas, six-month goals and finally, the one-page plan. The instructor connects the dots from each of the 23 modules and ties them all together in a shared language, used universally around the world. Action items for the coming months and years are outlined for participants, including the role(s) for the Appleton Greene consultant. The Go-To-Market (GTM) Plan is outlined and a well-developed example is reviewed. Participants are challenged to review and finalize their GTM Plan for presentation, discussion and submission at the upcoming month 12 closing session, since this is the final deliverable for the Program.
Part 2 Month 12 GTM Plan – Each participant presents their Go-To-Market (GTM) Plan for peer input and discussion. They are expected to come to this final session with a close-to-final version, that will be fully finalized within two weeks of this close-out session. The instructor and consulting mentors will provide constructive critiques. To be considered complete, each GTM Plan must include all requisite elements, as summarized in this document. If any of the 24 modules and their key sub-modules is missing, then the participant must complete this in order to graduate as an Appleton Greene Market Validator.
---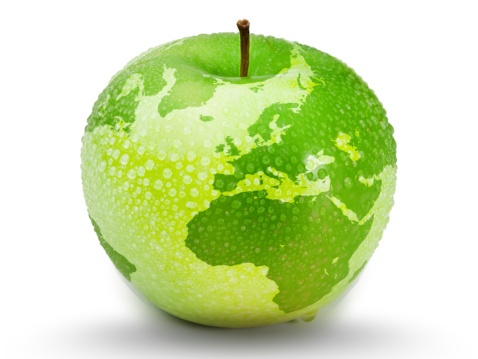 Methodology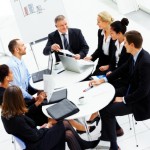 Market Validation
Planning
The methodology, or theory, for program planning, which empowers my belief that Program objectives are achievable is well-researched, objective and proven. The genesis of the Market Validation Program was in the eighties in Vancouver. A local serial entrepreneur, Ralph Turfus, attended a Geoffrey Moore seminar and was aghast to realize that after five years running his information technology business, he did not know what his positioning in the market was, nor could he write his positioning statement. As a successful business person and man of action, he set out to solve this problem, for himself and others. Through a local organization, Acetech – An Academy of Technology CEOS, run by technology CEOs – he created and launched the proto-program. Ralph took what he learned from Geoffrey Moore and built on that, relying on other relevant startup technology business authors, including Steve Blank and others. Acetech got another serial entrepreneur from the technology sector, Paulin Laberge, on contract with Innovate BC (a British Columbia provincial crown agency) as an Executive-in-Residence (EiR), and together they worked on up-revving the program. At some point they added a professional adult educator to the process and Market Validation Program version 1.0 was borne. Delivery was through either Ralph or Paulin, to an audience of perhaps 10 – 20 technology startups who met Acetech's admission criteria. Each company was partnered with 2-3 experienced technology startup mentors. Every time the Program was delivered, Acetech solicited feedback through evaluation forms from everyone and the program was continuously improved. Ultimately, Innovate BC – who had funded Acetech for delivery of the Program – chose to no longer do so and asked various not-for-profit technology accelerators around the province to take on the delivery. At this time, I was an EiR at Wavefront – Canada's Centre for Excellence in Wireless Innovation and Commercialization. Having spent many years with Acetech as a Director on their Board, and as a mentor at many Market Validation Programs, I was asked by Wavefront's new venture Vice President to take on the delivery of MVP. This began a process that quickly expanded to include Program delivery in Victoria BC through VIATEC – Vancouver Island Accelerator for Technology, in Mission BC through SRCTech – Sumas Regional Consortium for High Technology, Accelerate Okanagan in Kelowna BC, ICS – Innovation Central Society in Kamloops BC, Seneca College in Greater Toronto Ontario, and Volta technology accelerator in Halifax Nova Scotia. I delivered the program in all of these locations, coast-to-coast, for the next eight years, to hundreds of participants – regardless of industry or company age. The local accelerators administered admissions and participants had to want to learn about how to go to market effectively and improve their revenue generating capability. We continued the tradition of measuring our impact with each accelerator. With this feedback, as well as that of local EiRs who performed the role of mentors, we continually improved the Program until it became Version 2.0 – a distant relative of the original program, intended for a broader audience and updated to reflect changes in the technology sector. When Wavefront folded in the spring of 2018, I took on leadership for the Program and delivered a workshop variant of it at Duke University in Durham North Carolina. Duke wanted to take on the Program as a for-credit course with me as the instructor, but due to band-width constraints I was not able to do this, although we did get pretty far in negotiations, agreeing on pricing, course calendar, etc.
---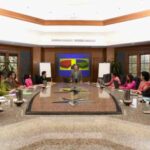 Development
My intention is to continue to develop the Program with Appleton Greene. One of the great opportunities is the time now available. In its previous versions, we delivered 8 modules in an 8-hour day, then came back in four weeks and did this again, so that by week 12, we had delivered all the course content. In retrospect, this was much too fast for many of the participants. With delivery of one module in a 6-hour day, and the full program over 24 months, there is a much greater opportunity for deep learning, true understanding of the Program principles, and sustained improvement in company revenue performance. The Program will most likely evolve from its current Version 2.5 to Version 3.0 and beyond. I am excited to work with a broader company base in various international locales and incorporate their insight and knowledge into Program enhancements.
---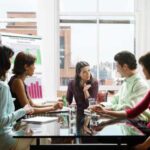 Implementation
The major differences in the rollout of this new Program are in a few areas: 1. Life Science industry sector focus – historically, we were completely agnostic on the industry type, however, focusing on life sciences actually makes my job easier, since this is my strongest area of domain expertise. Many of the Program examples are from life sciences, which drew some derision from companies in other industries. Over time, the Program may be customizable based on the examples specific to any industry. 2. Geographic focus – at the busiest times of Program delivery, I would deliver in Victoria on Monday, Vancouver on Tuesday, fly all day Wednesday to Halifax, deliver in Halifax on Thursday, fly that night to Toronto, and deliver in Toronto on Friday, flying home to Vancouver that night. Repeat in 4 and 8 weeks. That was exhausting and will not be missed. Now we can select one major metropolitan area, work with the Appleton Greene consultants there, train them and deliver the program in a much more focused and manageable way. 3. Professional deputies – having the Appleton Greene network of professionals to call upon is a huge advancement in getting the word out to the life sciences industry and delivering the Program. Consultants can help as mentors to their companies and as trainers or trainers-in-training. There are no doubt other changes that are not yet foreseen and each of these will be addressed as they emerge. Regardless, these will all be opportunities, since the Program has always been focused on practical implementation, not classroom theory.
---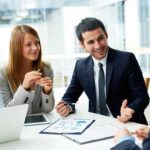 Review
Review will be continuous using the same or upgraded tools used to date – principally, an end-of-day evaluation form plus an end-of-program evaluation form. In addition to this, participants are invited to speak up with questions or concerns at any time during the instructional days, or anytime to either their consultant/mentor or to me directly. We have dealt in class with everything from LBGTQ sensitivities to family illness and associated absenteeism, to learning deficits and lack of motivation. What has been learned through the mitigation process is that all of this is manageable, provided all AG personnel are on-board and the company participants are eager participants. People get out of the Program what they put into it and we have had to "fire" some participants over the years. We have also seen many amazing Go-to-Market Plans and shared in the radical transformation of many companies.
---
Industries
This service is primarily available to the following industry sectors: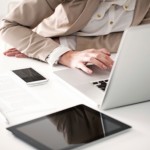 Life Sciences
"Life sciences" is defined by Life Sciences BC as follows: "Life sciences is comprised of scientific fields that involve the scientific study of living organisms."
This is broad in some respects, including in-vitro diagnostic devices, biotechnology and the research sector in healthcare, but it is also narrow in that excludes the medical device industry.
Wikipedia defines it as: "Life sciences comprises the branches of science that involve the scientific study of life …for example, the mind – neuroscience. Life sciences discoveries are helpful in improving the quality and standard of life, and have applications in health, agriculture, medicine, and the pharmaceutical and food science industries."
Health Canada defines it as follows: "Industry players include small and medium-sized companies developing diagnostics, biopharmaceuticals, pharmaceuticals and medical devices, as well as global companies with research, development and manufacturing operations in Canada, serving both domestic and international markets."
To me this is the most appropriate definition and the one we will use in the context of our initial target market for this Program.
Historically, the life science industry is characterized by the following key parameters:
Regulated – the industry is heavily regulated, by international, federal, provincial or state, county or district, and health region authorities. For technologies to be cleared for human use, they must demonstrate safety and efficacy. The threshold for these two criteria is the risk level. For example, a band-aid is a class 1 low risk medical device and therefore subject to the lowest level of regulatory controls. In contrast an implantable heart valve is a class 3 device in the US and EU and class 4 in Canada. This means it is high-risk and subject to the highest level of regulatory controls. In the middle is a broad range of products, including for example ultrasound, a class 2 diagnostic device. Risk classification is usually driven by the intended use. For example, if a speciality ultrasound device claimed to be able to improve the safety and efficacy of heart valve placement, then it would be considered a high-risk class 3 or 4 device. For developers and manufacturers, these regulatory burdens are costly and increase time to market. Therefore, these companies need to understand their regulatory pathway and budget accordingly. In the context of the Market Validation Program, this would be one of their key go to market hypothesis that needs to validated early on their path to market.
Reimbursed – drugs and devices are expensive, which creates a heavy financial burden on reimbursement agencies. Therefore, they require compelling clinical evidence of clinical utility and financial payback. The extent of this evidence may exceed that of the highest risk products, even if the responsible regulator deems it low to medium risk. An example of this is a low-risk male urinary incontinence product that is affordable but over time would exceed the cost of diapers. In Canada, each province needs to make a decision on whether to pay for this. In the US, the Center for Medicare and Medicaid Services (CMMS) will decide. In Europe, each country in the EU will decide. Regardless of who the payor is, they will want to see compelling clinical and health economic outcomes that demonstrate this new expenditure is eclipsed by the savings generated. In this example, the new product may be shown to reduce urinary tract infections, a common complication of diapers. If his can be adequately demonstrated in a double-blinded controlled clinical trial, then the payors may decide to fund this. However, the process with bureaucracies like CMMS can take years or even decades. Once again, companies entering these markets need to plan for this.
Manufacturing – drugs, devices and related life sciences products are not simple or cheap to manufacturer. They are regulated and must meet certain standards. For example, medical device manufacturing must be fully compliant with ISO13485 in Canada, the EU, Australia and many other countries. In the US, they must be fully compliant with the FDA Code of Federal Regulations' Quality System Requirements (21 CFR Part 820). As well, there are many other standards that need to be met. To comply with these requirements again takes time and money, so companies must anticipate this. They also need to forecast what their Non-Recurring Engineering (NRE) costs will be – for molds, jigs, production equipment, Quality Systems, etc. Finally, they need to project their Cost of Goods (COGs). NREs can be expected to be at least $10,000, often in the hundreds of thousands of dollars, and for high-risk medical devices or pharmaceuticals, millions of dollars. COGs, or unit costs, need to be understood early in the development process, because this determines the price that the company can go to market. If the COGs is not competitive, then neither will the sales price be competitive, and the chance of success is greatly reduced. Time, money, planning and utilizing the Market Validation Program tools are all essential considerations.
Distribution – unlike consumer goods, especially electronics, the distribution channels for life sciences products have traditionally been risk-averse and slow to pick up new products. This is at least in part due to the constraints #1 – 3 summarized above. On a continuum from direct sales (expensive but highly controllable by company executives) through exclusive or non-exclusive licensing, agency and general distribution arrangements (less expensive but harder to control), there are no easy answers. What works for one product likely does not work for another product. Market type changes everything, including which channels are most likely to be effective. The stage of market entry makes a huge difference – upon early entry, direct sale is usually required. Over time, if successful, this typically needs to evolve in to some sort of third-party sales arrangement, or often a shared responsibility – with manufacturer and distributor sales representatives. Finally, in the 21st century, there also needs to be a strong, well thought out and well financed, digital marketing strategy. Again, the Program can help here.
The life sciences industry has been somewhat moribund and is now faced with a fast-changing future, much of which it will have little control over. Some key trends driving this are as follows:
Strains on the public purse – the average expenditure on healthcare in the OECD countries is about 10% of GDP and increasing disproportionally to GDP. In the US, the highest of any OECD country, this percentage is closer to 15% of GDP and increasing at a faster rate. Ironically, the US has what the OECD reports is the second worst healthcare delivery system in the OECD, second only to Mexico – the only other system that is not primarily funded from the public purse. The US, although they make much about their private healthcare system, pays 55% of all healthcare costs through CMMS and another 15% or so through the Veterans Administration, for a total of 70%. This is completely comparable to Canada, where about 70% is paid through provincial medical service plans, which fund hospitals, primary care, most diagnostics, but not drugs or dental. In Europe, where many countries include drugs and dental, the public expenditures may be 90+%. However, regardless of jurisdiction, every country struggles with how they will continue to pay for so much publicly, as the burden increases at a rate that exceeds GDP.
Aging populations – throughout the developed world, baby boomers are aging and expected to live longer than their parents, thanks to improvements in healthcare, wellness, diet and lifestyles. The impact on healthcare expenditures will be profound, especially in countries like Canada, where we are over-invested in acute care hospitals and under-invested in extended care or palliative care facilities. The harsh reality is that with drugs and devices we can now extend life by not just years but decades. What we have not been so good at is making the tough bio-ethical considerations about when to withhold these interventions. Does it really make sense to perform open-heart surgery on someone in their nineties, just to extend their life a few years? These operations cost over $100,000 and are now done routinely, because the pre-operative, operative and post-operative care has improved so much that the risk of mortality in these procedures is really low. So, we do it because we can, but should we?
Chronic disease explosion – diabetes, obesity, cardiovascular disease, some cancers, dementia and other chronic diseases have become a sort of combined contagion that costs our healthcare delivery systems vast amounts of money. In the US, obesity now affects 1 out of 3 adults, and soon diabetes will too. Advancements in cardiovascular and cancer disease care have greatly extended lifespans for people living with these diseases. As people's bodies are propped up and drugged up to live longer, their brains ultimately begin to fade, with dementia, Alzheimer's and other cognitive impairments increasing daily.
21st technology convergence – the convergence of wireless communications, big data and the power of decentralized super-computing has put powerful medical devices in the hands of the consumer. This will lead to the democratization of healthcare for millions of people, including millennials in the developed world, who expect to do everything on their smart phone, and people of all ages in the developing world, who cannot afford legacy medical devices but can easily access 21st century solutions. For example, a Holter monitor – sold for tens of thousands of dollars today and used for decades by cardiologists to check on patients cardiovascular health while at home and going about their daily routine, has now been effectively replaced by a $100 gadget a patient can buy at their local drug store and produce hospital-grade EKG tracings, using an application on their smart phone.
---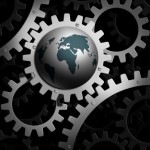 Biotechnology
First, we need to define what biotechnology is. According to Wikipedia: "Biotechnology is a broad area of biology, involving the use of living systems and organisms to develop or make products. Depending on the tools and applications, it often overlaps with related scientific fields. In the late 20th and early 21st centuries, biotechnology has expanded to include new and diverse sciences, such as genomics, recombinant gene techniques, applied immunology, and development of pharmaceutical therapies and diagnostic tests. The term "Biotechnology" was first used by "Karl Ereky" in 1919, meaning the production of products from raw materials with the aid of living organisms."
Although most people think of biotechnology as something new, one of the earliest applications was brewing beer, which requires the fermentation of yeast. This is an example of biotechnology dating back thousands of years. In the more recent biotechnology revolution of the seventies and eighties, scientists began to unravel nucleotide sequences and ultimately the entire human genome. Since this was first done, at a cost of $2 billion, competitive prices on the Internet are now as low as $1 thousand. There are also applications in agriculture and clean-tech, such as biodegradable plastics, or use of biological controls in place of insecticides. In the life sciences industry, two of the biggest applications are pharmaceutical therapies – so called large molecule drugs, because biologics are bigger molecules than chemicals; and in-vitro diagnostic tests, which rely on biological reagents and controls. Because biotechnology is a subset of the life sciences industry, all of what has been said in the earliest section of this submission also applies.
According to IBIS World 2020 Biotech Industry in the US – Market Research Report Update: "IBISWorld's analysts constantly monitor the industry impacts of current events in real-time – here is an update of how this industry is likely to be impacted as a result of the global COVID-19 pandemic: The COVID-19 (coronavirus) pandemic has resulted in increased investor uncertainty, which is likely to limit industry revenue in 2020. Biopharmaceuticals are likely to grow as a share of revenue over the five years to 2025, as this segment will be least impacted by declining investment levels in 2020. Several major companies, including AbbVie and Gilead have tested drugs for their potential to treat coronavirus."
In a related open-market report by Deloitte Insights "2020 Global Life Sciences Outlook", they describe the "Leading biotech IPOs of 2019" as follows: 10x Genomics $390M, BridgeBio Pharma $349M, Gossamer Bio $317M, Turning Point Therapeutics $191M, SpringWorks Therapeutics $186M and Alector $176M, for a total of $1.6 billion, suggesting a robust US investment market in the US in 2019. They go on to detail "Biotech's blockbuster flotations in US markets" with 12 companies posting a "market cap at float" with a combined value in 2019 of $43 billion, again suggesting a very robust biotechnology market.
In my opinion, there is no doubt that COVID has had, and will continue to have, a very significant impact on the life sciences industry, including biotechnology. However, it seems that the very strong 2019 and the comments quoted above, suggest that the market will rebound in 2021. What I have seen with my life science clients, only one of whom is in biotechnology (Genome BC) is that they have had a short-term revenue and financing shortfall, because anything short of a diagnostic, therapeutic or vaccine for COVID is currently of no interest to healthcare practitioners and their institutions. This will pass as these COVID pharmaceutical solutions are discovered, tested for safety, proven for clinical efficacy, approved by regulators and marketed world-wide.
According to Grandview Research: COVID caveat: "Biopharmaceutical innovators are at the forefront of the human response to the coronavirus pandemic. A significant number of major biotech firms are in the midst of a race to investigate the Sars-Cov-2 genome and prepare a viable vaccine for the same. As compared to the speed of response to SARS/MERs, the biotech entities are investigating SARs-Cov-2 at an unprecedented rate and a considerable amount of funds are being put into the R&D. With multiple candidates in trial, the public and private sectors are anticipated to work in unison for the foreseeable period, until a vaccine is developed for Covid-19. The report will account for Covid19 as a key market contributor."
"The global biotechnology market size is expected to reach USD 727.1 billion by 2025, at a CAGR of 7.4% according to a new report by Grand View Research, Inc. The emergence of certain key themes in the market is expected to drive growth in this industry to a lucrative extent.
This kind of takes my breath away, because it represents about three times the growth rate for medical devices and any industry projected to reach three-quarters of a trillion USD in just five years is an industry we all want to participate in. The Report describes four major growth areas: regenerative medicine, genetics in diagnostics, synthetic biology and the application of artificial intelligence in the R & D process. These areas are beyond the scope of my knowledge and that of this submission.
My local biotech client, Genome BC, offers the following synopsis:
"Genomics hold the promise to improve our quality of life while providing opportunities for economic development and environmental improvement for the benefit of society. Every living thing has a genome which holds the secret code of life within. From the food we eat, to the medicine and cures we seek, to the environmental sustainability of natural resources we depend upon, genomics is the heart of life sciences in British Columbia. Genomics is at the core of the cutting-edge science and technologies that are driving growth, productivity, commercialization and global competitiveness. Genome BC's investments into genomics research is powering BC's bioeconomy by generating jobs, creating and advancing new companies and attracting national and international investments to help address challenges facing BC's key economic sectors — forestry, energy and mining, agri-food, fisheries and aquaculture, and health."
What I have learned is that the genome holds the key to personalized healthcare, which delivers the right drug at the right time to the right target, substantially improving the quality of clinical care and doing so at a greatly reduced cost. For example, some chemotherapeutics for cancer are now known to only work on certain genomes – about 50% of the population. By limiting treatment to these people, vast amounts of money are saved, since many of these drugs cost in the order of millions of dollars per year per patient, and vastly improves the quality of care. In retrospect, delivering debilating drugs to people who have no chance to benefit seems inhumane.
---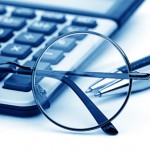 Healthcare
Much of what has already been documented in this submission for the life sciences and biotechnology industries holds for the healthcare industry. Again, it is helpful to start with a definition: "The healthcare sector consists of businesses that provide medical services, manufacture medical equipment or drugs, provide medical insurance, or otherwise facilitate the provision of healthcare to patients." Investopedia.
"The healthcare industry (also called the medical industry or health economy) is an aggregation and integration of sectors within the economic system that provides goods and services to treat patients with curative, preventive, rehabilitative, and palliative care. It includes the generation and commercialization of goods and services lending themselves to maintaining and re-establishing health. The modern healthcare industry includes three essential branches which are services, products, and finance and may be divided into many sectors and categories and depends on the interdisciplinary teams of trained professionals and paraprofessionals to meet health needs of individuals and populations. The healthcare industry is one of the world's largest and fastest-growing industries. Consuming over 10 percent of gross domestic product (GDP) of most developed nations, health care can form an enormous part of a country's economy." Wikipedia.
To clarify, biotechnology is a subset of the life sciences industry and the life sciences industry is a subset of the healthcare industry. The portion of the healthcare industry not covered in the previous two sections of this submission is the actual delivery of care. In other words, literally, the health care, deploying life science, biotechnology and other tools. In Canada for example, we have 14 public healthcare delivery organizations – one for each province and territory and one for the federal government for care of indigenous communities. In addition to this we have broad private care coverage, including dentists, alternative care providers, extended care homes, home nursing services, pharmacies and some private surgical day-care centers. Hospitals and physician services are paid for out of the public purse and account for close to 70% of all healthcare expenditures. Dentists and drugs are about another 20% and the remaining 10% would be everyone else. Therefore, the focus on this section will be on hospital and physician care.
By way of background, it may be helpful to outline the basic principles of the Canadian healthcare system and how that applies to reimbursement for medical procedures and devices, which is a key driver of the industry. The foundation of the Canadian system is Medicare, the unofficial name for Canada's publicly funded universal health insurance system. The formal terminology for the insurance system is provided by the Canada Health Act and the health insurance legislation of the individual provinces and territories.
Under the terms of the Canada Health Act, all "insured persons" (basically, legal residents of Canada, including permanent residents) are entitled to receive "insured services" without copayment. Such services are defined as medically necessary services if provided in hospital, or by 'practitioners' (usually physicians). Approximately 70% of Canadian health expenditures come from public sources, with the rest paid privately (both through private insurance and through out-of-pocket payments). The extent of public financing varies considerably across services. For example, approximately 99% of physician services, and 90% of hospital care, are paid by publicly funded sources, whereas almost all dental care is paid for privately. Most doctors are self-employed private practitioners.
Provincial Responsibility for Delivery of Health Services
Under the Canada Health Act, each province and territory is responsible for delivery of health services, consistent with the Act. In BC, the Medical Services Plan (MSP) administers Medicare. The BC Ministry of Health, Medical Services Commission provides a Physician Payment Schedule, effective April 1, 2010 which captures various surgical procedures, including for example under the section 36 heading of "Urology". See Appendix A – Canadian Physician Payment Codes – BC and Ontario.
In BC, as is the case across Canada, these fees are professional fees only, since hospitals are not reimbursed by procedure, but have global budgets for surgical procedures. In the Preamble to this Payment Schedule, "Section 8. Appliances, Prosthesis and Orthotics", they state: "The cost of prostheses, orthotics and other appliances are not covered under MSP. Such devices, where insertion in hospital is medically/surgically required and where the devices are embedded entirely within tissue, may be covered under an institutional budget."
This makes Canada somewhat unique, in that hospital budgets are "global" – based on prior year expenditures and subject to provincial ministry of health budgeting, and this creates considerable pressure on expenditures, since the hospitals have been under-funded for many years. To quote one Chief Medical Officer at a leading Canadian teaching hospital: "We operate at about 105% of capacity with funding at 92.5%, ensuring an on-going structural shortfall of about 12-13%."
Other publicly-funded jurisdictions like the EU use some type of activity-based costing, which funds hospital based on actual patient and case load. This is also how the US fundamentally functions, albeit in a much more complex array of public and private funding mechanisms. To summarize for the EU:
Medical Reimbursement and Procurement in the UK and Europe
The UK represents a $200 billion healthcare market with 81% of this directly funded through the National Health Service, 80% of this is funded through taxation and 75% of the NHS budget goes to Primary Care Trusts who are responsible for delivering health care services within a local area, which are grouped in to Strategic Health Authorities. The UK has a "Drug Tariff" that lists all drugs and devices approved by the Secretary of State that must be supplied and reimbursed throughout the NHS. In the Drug Tariff, there is for example a section Part IVB – Incontinence Appliances, which is referenced in Appendix B – UK NHS Drug (& Device) Tariff, beginning with its home page.
Compared to Canada, which does not directly fund specific devices, the UK has a device listing. To get new devices listed, the NHS created NICE – National Institute for Health and Clinical Excellence in 1999 to promote clinical excellence by reducing variation in the uptake of new technologies (Newdick, 2005). It provides guidance on technology appraisals, clinical guidelines and interventional procedures. Since January of 2005, if NICE guidance supports that a particular technology be made available by the NHS to a certain patient group(s), then health care organizations are obligated to do so within three months from the date the guidance is issued (Mason and Smith, 2005). NICE is the body responsible for Health Technology Assessment (HTA) in the UK and serves as a model for other HTA systems across Europe and abroad (Sorenson, C. and Kanavos, P.; 2009; London School of Economics, Health and Political Science; "Financing Medical Devices in France and the UK"; European Health Technology Institute on Socio-economic Research.
http://www.together4healthinnovation.eu/uploads/reports/2009/topic1reportlsefinal.pdf).
In the UK, much like Canada and any publicly funded healthcare delivery system, the challenge for suppliers is to convince surgeons, buyers and administrators that the incremental cost per procedure will be more than offset by the savings in reduced length of stay and/or readmissions, thereby demonstrating a positive return-on-investment, which typically must be seen within the same fiscal year.
Caveat – The scope of this submission limits our ability to investigate other European jurisdictions. Given that NICE is recognized as the European leader in new technology assessment and that in the UK and Canada there appears to be no reimbursement for the particular medical device in this example (male incontinence appliance), it may be reasonable to conclude that this will also be the case in other major European countries, although this may be reviewed later if time and budget allows.
The US healthcare market is much more complex, driven primarily by the complexity of their reimbursement quagmire, as summarized below by Princeton Group, a sub-contractor on our market assessment projects:
Reimbursement Policy Review
The key elements of reimbursement policy are coverage, coding, and payment. All three of these elements are essential if adequate reimbursement is to be achieved for medical procedures and devices in the United States.
Coverage
Coverage refers to the process and criteria used to determine whether a product, service, or procedure falls within a defined benefit category and is ultimately reimbursed. The most powerful and influential entity in the coverage process is Medicare. Given the size and scope of Medicare, this coverage process is often critical to the survival of a new technology. The importance of Medicare coverage policies influences the private-sector insurance market. Private payers follow Medicare's lead in applying cost control policies. In many cases, if Medicare does not cover a new technology, the likelihood of its being covered by other payers is remote.
Coding
Underlying payment and coverage decisions for medical technology is the process of coding. Codes are systems of number and descriptors that identify procedures and products. Developed through the efforts of such organizations as the American Medical Association (AMA), the American Hospital Association (AHA), and the Centers for Medicare & Medicaid Services (CMS), codes can be important for technology manufacturers and providers because they enable an insurer to recognize and process claims involving the use of a product. Thus, a code can contribute to product coverage and payment.
Payments
Once products or procedures have a defined benefit category and are covered, they are eligible for payment. This introduces a new set of methodologies to determine the exact payment amount, as well as a new set of incentives that influence the use and development of medical technologies. These payment methods depend on where the technology is used, by whom, and the kind of treatment service that is provided.
Coverage
The health insurance industry is comprised of thousands of third-party payers, each with its own policies, rules and regulations. The benefits available to groups or individuals vary and the definitions for medical exclusions, coverage policy for investigational devices and pre-existing conditions are almost certain to differ among comparable policies. This variability makes it difficult to predict coverage policy for new procedures, or new medical devices. However, most insurance carriers, including Medicare, use common criteria to determine whether a device or procedure is