Market Validation
Executive Summary Video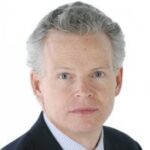 The Appleton Greene Corporate Training Program (CTP) for Market Validation is provided by Mr. Christie MBA BS Certified Learning Provider (CLP). Program Specifications: Monthly cost USD$2,500.00; Monthly Workshops 6 hours; Monthly Support 4 hours; Program Duration 24 months; Program orders subject to ongoing availability.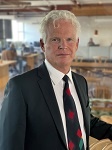 Personal Profile
Mr. Christie, MBA, BSc, is a Certified Learning Provider (CLP) at Appleton Greene. He has experience in marketing, management and human resources. He has achieved a Masters of Business Administration and a BSc in Wildlife Biology. He has industry experience within the following sectors: Life Sciences, Biotechnology, Healthcare, Technology and Telecommunications. His Program is available within the following countries: United States of America, Australia, Canada and the United Kingdom, or more specifically within the following cities: San Francisco CA, Boston MA, Melbourne AU, Toronto ON and London UK. His personal achievements include: Baxter Area Manager-of-the-Year for three consecutive years, doubling revenue in a flat market; restructured Medigas and reduced operating expenses by 25%; became Laidlaw's third-ranked market in North America with 16.5% RONWA; reduced VSM Medtech manufacturing times from 18 months to eight; and quadrupled revenues while increasing profits 12-fold at Pyng Medical Corp. His service skills incorporate: go-to-market strategy, market validation, market assessment, technology commercialization and marketing strategy.
To request further information about Mr. Christie through Appleton Greene, please Click Here.
---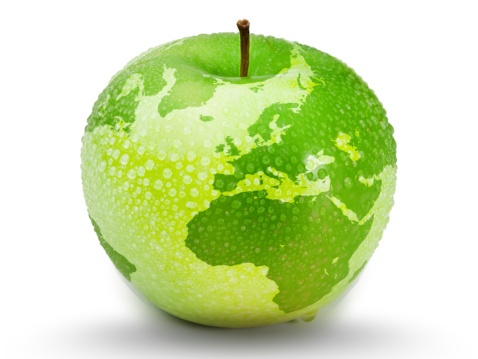 (CLP) Programs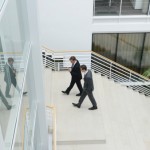 Appleton Greene corporate training programs are all process-driven. They are used as vehicles to implement tangible business processes within clients' organizations, together with training, support and facilitation during the use of these processes. Corporate training programs are therefore implemented over a sustainable period of time, that is to say, between 1 year (incorporating 12 monthly workshops), and 4 years (incorporating 48 monthly workshops). Your program information guide will specify how long each program takes to complete. Each monthly workshop takes 6 hours to implement and can be undertaken either on the client's premises, an Appleton Greene serviced office, or online via the internet. This enables clients to implement each part of their business process, before moving onto the next stage of the program and enables employees to plan their study time around their current work commitments. The result is far greater program benefit, over a more sustainable period of time and a significantly improved return on investment.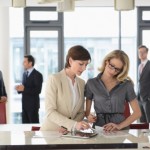 Appleton Greene uses standard and bespoke corporate training programs as vessels to transfer business process improvement knowledge into the heart of our clients' organizations. Each individual program focuses upon the implementation of a specific business process, which enables clients to easily quantify their return on investment. There are hundreds of established Appleton Greene corporate training products now available to clients within customer services, e-business, finance, globalization, human resources, information technology, legal, management, marketing and production. It does not matter whether a client's employees are located within one office, or an unlimited number of international offices, we can still bring them together to learn and implement specific business processes collectively. Our approach to global localization enables us to provide clients with a truly international service with that all important personal touch. Appleton Greene corporate training programs can be provided virtually or locally and they are all unique in that they individually focus upon a specific business function. All (CLP) programs are implemented over a sustainable period of time, usually between 1-4 years, incorporating 12-48 monthly workshops and professional support is consistently provided during this time by qualified learning providers and where appropriate, by Accredited Consultants.
---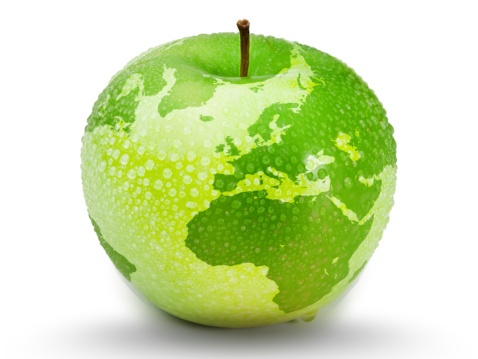 Executive summary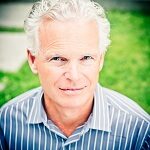 Market Validation
The Market Validation Program (MVP) has been developed and updated over decades. It is intended for any company that needs to validate its go-to-market plan. The emphasis in MVP is learning by doing, drawing off numerous well-respected authors and utilizing well-proven management tools, including Steve Blank's customer discovery process, Osterwalder & Pigneur's Business Model Canvas generation and testing, Eric Ries' Minimum Viable Product/Service, Geoffrey Moore's market segmentation, positioning statement and value propositions, and others, for a total of 24 modules. Although originally intended for startup information technology companies in the eighties, it has proven to be applicable to virtually any industry type at any stage, provided the participant has a genuine interest in revisiting their sales and marketing programs and dramatically increasing their revenues.
Through personal experience, delivering the full 24-hour program to hundreds of companies across the continent, I have discovered that everyone can benefit substantially by applying the 24 core concepts to their business opportunity. The payback for their time and money invested is incremental revenue. With the involvement of mentors, or consultants, who have relevant experience, the learning process is greatly enhanced. In summary, what I have learned over the past decade is that a business person pursuing an entrepreneurial opportunity, supported by an experienced mentor/consultant, using the tools provided in the Market Validation Program, will see the holes in their go-to-market approach, fill those holes by applying the MVP principles, and dramatically increase their revenue in short order.
The Market Validation Program is designed to facilitate learning by doing, so that each company participant can apply the principles to enrich their business opportunity. Each module in The Program can be easily delivered in one six-hour session and the client then has one month to work on implementing the core concepts in their actual business setting, with the support of Appleton Greene and their Accredited Consultants. Therefore, the total elapsed calendar time for the full 24-module MVP will be 24 months. This is ideal and allows the client companies to learn, implement and experience each of the modules over the month between each module as instructed by Appleton Greene. The Program is intended to be industry agnostic and to be applicable regardless of the age and stage of the company. All that is required is that participants must bring a significant business opportunity to the Program and be willing to apply the principles to provide a fresh perspective on their opportunity. They need to believe they can dramatically improve revenues by working the Program. Although we cannot guarantee success, we can make a compelling argument for why the time and money spent on the Program should result in success. In the words of one participant: "My return on investment by participating in this Program is easily in excess of 1,000%."
Although MVP is applicable to virtually any business setting, it is also open to customization, with modules that can be added, subtracted or modified according to client requirements. The overall objective of MVP is to validate the client's go-to-market plan and improve revenue by leveraging the knowledge and skills from the Program. MVP has been proven in over ten North American geographic markets from coast to coast, with dozens of industry types, and with companies at pre-startup, start-up, "rev-up" (a dramatic revenue increase), market expansion, restart or other stages of company development in the market. The MVP concepts may be applied to new company startups or to division startups within an existing corporation.
It is conceivable that MVP may become industry specific. For example, the current vision is to offer a Life Sciences Program that would still be broadly applicable, as the industry itself is, but also somewhat tailored to some of its uniqueness, such as the heavy federal regulatory burden it carries. Based on this natural evolution, we may then extend this to other industries, such as wireless, iOT, technology, environmental/clean-tech or whatever seems most relevant. Enhancing the program to provide industry specifics is not that difficult, since much of this turns on providing appropriate examples and having consultants to mentor or teach, who have the requisite industry experience.
---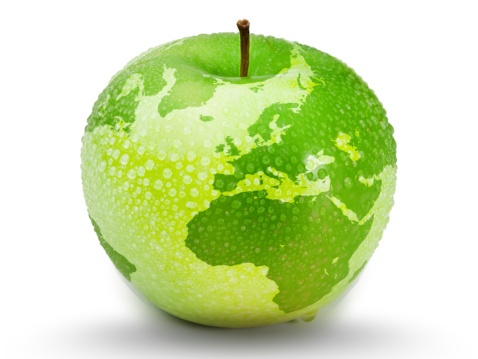 Curriculum
Market Validation – Part 1- Year 1
Part 1 Month 1 Introduction & Overview
Part 1 Month 2 Market Type
Part 1 Month 3 Positioning Statement
Part 1 Month 4 Market Segmentation
Part 1 Month 5 Positioning Details
Part 1 Month 6 Value Propositions
Part 1 Month 7 Return on Investment
Part 1 Month 8 MVP
Part 1 Month 9 Opportunity Size
Part 1 Month 10 TALC
Part 1 Month 11 Customer Development
Part 1 Month 12 Ideal Customer
---
Market Validation – Part 2- Year 2
Part 2 Month 1 Customer Discovery
Part 2 Month 2 Sales Process
Part 2 Month 3 Funnel Filling
Part 2 Month 4 Business Model
Part 2 Month 5 Company Pitch
Part 2 Month 6 BMC Presentations
Part 2 Month 7 BMC Testing
Part 2 Month 8 Goals & Plans
Part 2 Month 9 Critical Path
Part 2 Month 10 OPP
Part 2 Month 11 MV Journey
Part 2 Month 12 GTM Plan
---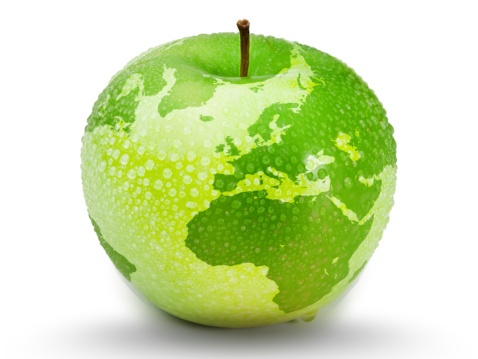 Program Objectives
"A fledgling business is far more likely to succeed when an idea, good business plan, and an entrepreneur are matched with mentors who have proven experience." Founders, MIT Venture Mentoring Service. This captures the essence of what the Market Validation Program (MVP) is all about. MVP is modeled after the MIT service. If you delete the word fledgling, then you have any business that wishes to significantly improve revenue. If you replace entrepreneur with business person, then you have anybody who wants to enhance their revenue. If you replace mentors with Appleton Greene Consultants, then you have AGC's MVP: "Any business is far more likely to succeed when an idea, good business plan, and a business person are matched with consultants who have proven track records." Mr. Christie, Creator, AGC MVP.
The following list represents the Key Program Objectives (KPO) for the Appleton Greene Market Validation corporate training program.
Market Validation – Part 1- Year 1
Part 1 Month 1 Introduction & Overview – 1. Introduce all program participants, including Appleton Greene personnel & company representatives. 2. Review MVP content, principles, culture and process. 3. Discuss learning goals for the day. 4. Define "Market Validation". 5. Discuss the four core principles of the MVP. 6. Review the three levels of Market Validation. 7. Encourage company participants to shift their thinking out of their comfort zone. 8. Capture some thought leader principles, including Paul Singh's default state of a startup, Steve Blank's definition of a startup, and Ralph Turfus' thoughts on startups, where "startup" may include any new business initiative in a well-established business. 9. Overview of all 24 MVP modules. 10. Questions, discussion and active participation with in-class exercises.
Part 1 Month 2 Market Type – to determine what type of market the business is operating in, based on the definitions of market type provided by Steve Blank, and the source of innovation the company intends to exploit. In The Four Steps to the Epiphany, Steve Blank states: "Market type changes everything. Each type of market has very different requirements for success." We explore the five different market types, including notable examples, and each company then analyzes their market to determine which type fits best for their market. Innovation source looks at where each company's innovation came from – the back story, the nature of the innovation. We address questions like: are you changing the way the market operates? Or are you bringing a new or repurposed technology to market to solve an unsolved problem? By providing a simple two-way matrix, with market innovation on the vertical axis and technology innovation on the horizontal axis, each company discovers where their innovation sits. For example, a patent pending technology that is highly innovative may have a corresponding high level of market innovation, perhaps in its pricing and channel strategies. Such an innovation typically takes a long time to get to market, costs a lot of money, and has a high degree of risk. In contrast, a "me too" innovation may not be well differentiated, either in terms of technology or market innovation. It may get to market quickly and cheaply, but it will have lower barriers to competitors who want to copy and compete head-on. By comparison, the highly innovative company has high barriers to competition. We explore actual examples that the participant companies bring to the workshop. At the end of day two, companies will have clearly defined their market type and innovation source.
Part 1 Month 3 Positioning Statement – Positioning is the essence of how you enter the market. Despite this well-established business axiom, established businesses who participate in MVP are surprised to learn that they may have been in the market for a decade or more and never understood their positioning! In today's workshop, we introduce you to positioning, your positioning statement and value chains. Positioning may be the most important thing we do to prepare your business for market entry, or to reestablish a market you have already entered. The outcome of the day is how you position your product or service in the market. To quote Geoffrey Moore from his seminal work, Crossing the Chasm, considered by many to be the bible of technology marketing, speaking on positioning. "Your business goal is to occupy a space in your customer's head, so that they value your solution above all else, and they will pay you handsomely for your solution." Moore then offers up the following on the positioning statement: "The positioning statement is short, sweet and memorable, so that you occupy a space in your prospective customer's crowded head." We then introduce company participants through the positioning statement three-step process: 1. Hypothesis creation; 2. Customer discovery; and 3. Minimum viable product testing. We also introduce the three key concepts of a positioning statement: 1. Pain; 2. Value; and 3. Differentiation. Before we create positioning statements, we need to know for whom each company is delivering value and that all depends on their value chain. We introduce a simple model, illustrated with the wheat in the field as the start of the value chain that results in a sandwich, with value generated at each step in the chain, including a commensurate price increase. For example, wheat may sell for pennies per bushel and sandwiches for $10 each. Companies analyze their value chain to determine which type and where they are in this chain. The five types of value chains are introduced and examples of each are provided: 1. Direct to customer or B2C; 2. Intermediary or two-sided; 3. Channel; 4. Product roll-up; and 5. Multi-faceted.
Part 1 Month 4 Market Segmentation – We explore how to segment each company's target market and pull out of that their ideal customer profile. A market segment is defined, as is the process of market segmentation. Using the electric car as an illustrative example, we segment their market by geographical and demographic attributes. We then look at an example from an established and successful medical device company. By the end of this module, each company will know how to chart their market segmentation and they will have a word picture of their sweet spot customer. Furthermore, they will have insight on how to access that sweet spot.
Part 1 Month 5 Positioning Details – Taking the learnings from the second month, we now build up the positioning statement line-by-line for each company, exploring the details of how they position themselves in the market place. Based on Geoffrey Moore's prescribed and proven framework, we detail positioning in to a definitive six-line statement. This statement is considered a draft until it is proven in the market and the expectation is that it will require considerable revisioning over an extended period of time. Prior to getting in to the mechanics of building each statement, we review tips on how to create meaningful and memorable positioning statements. Revisiting Module 3, we expand on the three core elements of positioning: 1. Pain; 2. Value; and 3. Differentiation, by breaking this down further in to two detailed elements for each of the three core elements. Put simply, we follow this outline, modified from Moore's: 1. For your specific customer in your primary target market segment. 2. Who need to resolve a clearly-defined pain or realize a clearly-defined gain. 3. Product XYZ fits in to this specific product category. 4. That provides a key value that directly addresses the pain point described in line 2. 5. Unlike key competitor ABC who is the current leader in this category. 6. Our product delivers this key sustainable competitive differentiated benefit. 7. Our Company also provides whatever else may be needed to complete the MVP as a whole product. Note that line 7 is optional and only applicable for products or services that have evolved from Minimum Viable Product to whole product, which we will discuss in a latter module.
Part 1 Month 6 Value Propositions – Value propositions build off a well-constructed positioning statement. In other words, value propositions are relatively easy to generate from a good positioning statement and the converse is also true. Whereas one positioning statement is required for each core business opportunity, multiple value propositions are required to address the multiple buying influences, each with different needs. Three key buying influences are discussed: 1. User buyers; 2. Technical buyers; and 3. Economic buyers. User manager buyers will also be discussed, for those with more complex institutional sales opportunities. The concept of three different buying influence "hats" is discussed – how a consumer buyer puts on each of these three different buying hats depending on where they are at in their buying process. These three buying influences are then super-imposed on each company go-to-market approach. If the company is targeting multiple markets, then the number of value propositions increases commensurately. For example, if three markets are targeted, then a minimum of nine value propositions need to be created. Incidentally, this is why we recommend that each company only target one market at a time and leaves the others for later. The following value proposition framework is provided. It is derivative from the positioning statement: 1. We believe that our target market, as defined in line 1 of the positioning statement. 2. Should be able to address their key pain or gain point as defined in line 2 of the positioning statement. 3. By some specific measurable amount, which may be a qualitative key performance indicator or a quantifiable retur