Management Paradigm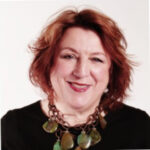 The Appleton Greene Corporate Training Program (CTP) for Management Paradigm is provided by Ms. Bova MA BA Certified Learning Provider (CLP). Program Specifications: Monthly cost USD$2,500.00; Monthly Workshops 6 hours; Monthly Support 4 hours; Program Duration 12 months; Program orders subject to ongoing availability.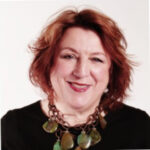 Personal Profile
Ms. Bova is a Certified Learning Provider (CLP) at Appleton Greene having extensive direct experience in general management. She achieved a Master of Science in Social Work from Columbia University and a Bachelor' Degree in Labor Economics and Political Science from Brooklyn College of the University of the City of NY. She has a certificate in Neurolinguistic Programming and completed The Gestalt Institute of Cleveland's Organization and Systems Theory Program. She has industry experience within the following sectors: Healthcare, Finance, Consumer Products, Insurance, Education, and Research and Engineering. Although based in the US she has had commercial experience within the following countries: Canada; Belgium, Spain, Germany, Italy, Puerto Rico, and Mexico. Her personal achievements include 25+ years working in and with senior management, extensive experience on the human side of enterprise, Requisite Organization studies with Dr. Elliott Jaques, and expertise in strategic planning and organization design. Her skills incorporate: strategy and direction setting, organization infrastructure analysis, continuous improvement, organizational leadership and change management. Ms. Bova prides herself on being a generalist looking at the whole organization and the interdependencies of various component parts. A weaver, she is comfortable working with multiple levels of system simultaneously.
To request further information about Ms. Bova through Appleton Greene, please Click Here.
---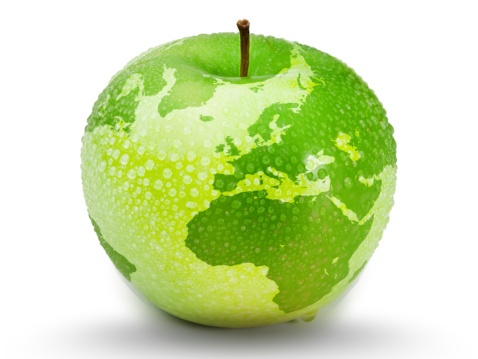 (CLP) Programs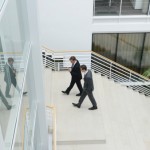 Appleton Greene corporate training programs are all process-driven. They are used as vehicles to implement tangible business processes within clients' organizations, together with training, support and facilitation during the use of these processes. Corporate training programs are therefore implemented over a sustainable period of time, that is to say, between 1 year (incorporating 12 monthly workshops), and 4 years (incorporating 48 monthly workshops). Your program information guide will specify how long each program takes to complete. Each monthly workshop takes 6 hours to implement and can be undertaken either on the client's premises, an Appleton Greene serviced office, or online via the internet. This enables clients to implement each part of their business process, before moving onto the next stage of the program and enables employees to plan their study time around their current work commitments. The result is far greater program benefit, over a more sustainable period of time and a significantly improved return on investment.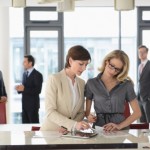 Appleton Greene uses standard and bespoke corporate training programs as vessels to transfer business process improvement knowledge into the heart of our clients' organizations. Each individual program focuses upon the implementation of a specific business process, which enables clients to easily quantify their return on investment. There are hundreds of established Appleton Greene corporate training products now available to clients within customer services, e-business, finance, globalization, human resources, information technology, legal, management, marketing and production. It does not matter whether a client's employees are located within one office, or an unlimited number of international offices, we can still bring them together to learn and implement specific business processes collectively. Our approach to global localization enables us to provide clients with a truly international service with that all important personal touch. Appleton Greene corporate training programs can be provided virtually or locally and they are all unique in that they individually focus upon a specific business function. All (CLP) programs are implemented over a sustainable period of time, usually between 1-4 years, incorporating 12-48 monthly workshops and professional support is consistently provided during this time by qualified learning providers and where appropriate, by Accredited Consultants.
---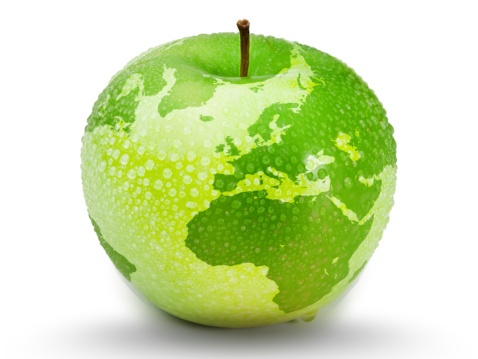 Executive summary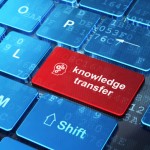 Management Paradigm
What if your company or business unit was zipping along in a flow state never before experienced? What if your employees were totally engaged? Improvements in engagement of 50% or more. What if both internal and external customers were commenting on how effectively your organization responds to their needs and requests? What if you had a mindset shift enabling you to see new opportunities? What if your self-confidence, managerial skill and experience at work was transformed spilling over to improved health and connectivity with others both inside the company and in your life in general? What if positivity became your modus-operandi?
Perhaps this sounds like pie in the sky. But it is not. Would you be willing to participate in a 12-month transformational experience guarantying significant sustainable growth for not only your company but you and your team members?
Management Paradigm, one of Appleton Greene's newest program offerings, does just that. In Management Paradigm a multi-year program you will be introduced to managerial processes, self-management processes, scientific principles, increased EQ and selfcare skills and tools that support total transformation.
Management Paradigm will provide you with a new framework from which to view organization effectiveness and identify the supportive processes you can institute which provide insight into how work gets done. Introducing management processes which enable greater facilitation of work getting done and manage employees with deep connectivity, while valuing their efforts. Management Paradigm is a two-pronged system introducing managerial processes the company can embrace while at the same time providing opportunities for individual participants to learn and grow. The knowledge in Management Paradigm is sustainable as well as transportable. In the end, everyone is a winner. The company realizing increased employee engagement, and release of creativity and innovation among its workforce. Connected, respected and engaged workers transform a company. Concurrently, participants will be demonstrating new managerial processes and skills enabling them to experience greater satisfaction at work. A stronger sense of self. When your human capital is fully engaged success is close at hand.
The devaluation of effective accountable managerial leadership has not happened overnight. Out of academia during the 1980's we witnessed a plethora of books touting leadership emerging. For those who were yet to be born, this was the time when the Viet Nam War was coming to an end. Many Americans were angry at what had transpired. Soldiers returning home were vilified and emphasis was on the military industrial complex's failures. It's command and control management (aka ways of getting work accomplished) was devalued. At the same time a shift took place in corporate America emphasizing the importance of shareholder value. Corporations' purpose was to provide profits for their shareholders. This led to the requirement of quarterly earnings reports. Fear of stock price declines resulted in an emphasis on meeting short term market analyst analysis. This confluence of sociological phenomena took root and like a tree takes years to grow into fullness the damage to the business community has taken years to flourish. Leadership was in, and management out. Shareholder value took top priority. Companies were required to report earnings quarterly, CEO salaries grew exponentially, and long-range planning fell by the wayside. Management training programs were abolished. Employees were suddenly informed they had to be leaders.
Corporations' value is not only for shareholders. It is how we provide for our citizenry to create security for their families. Corporations are anchors for communities. We are forty years into the decline, and we are now seeing and experiencing levels of worker disengagement never seen before. The middle class is rapidly disappearing before our eyes, poverty and homelessness is on the rise. Work has seen dramatic changes over the last three to four decades. Emphasis shifted from developing and engaging the workforce to profitability and shareholder returns. Salaries of CEOs, Presidents and other key executives skyrocketed. In some cases, 300+% that of the average workers. Salary incentivization has also grown for the mid and top tier of the employment ranks. While average wage-earners salaries remained stagnant. Although the workforce is likely now to be 51% female women still earn significantly less per dollar than men do.
Many in managerial leadership roles believe the only way to get people to work harder, aka really do their jobs, is to incentivize them. It's the old carrot and the stick philosophy. What no one actually discusses is what beliefs and values lie beneath these decisions. What is the non-expressed value underlying these decisions? What message are incentives sending to workers? "I/we can't trust you to give your full attention to the tasks assigned to you". Another way of putting this is "I can't trust you to apply your full effectiveness to the tasks assigned to you in the role you are in." The pandemic has demonstrated that the belief people really don't want to work, and the demonization of workers as being out only for themselves doesn't hold up. First responders, front line and essential workers have continued to go to work providing necessary medical care, safety and stocking grocery shelves regardless of the potential of catching the virus themselves and impact on their own families.
Additionally, a number of factors have come into play recently, affecting the worldwide corporate landscape. Industry disruptions, economic uncertainty, and an attempt to satisfy stockholders' thirst for profitability, particularly in the US, many companies are scrambling to stay afloat. Many have lost sight of the importance of accountable management. In recent decades quarterly earnings have taken priority, sometimes by whatever means possible, while workforce issues took a back seat. Many people have lost their jobs. Some of those have started their dream business. Others however have focused on get rich quick schemes, which more often than not have failed. Still others have been enticed by scams and get rich quick schemes which have developed into them preying on others for their own financial benefit. The number of scams in the US has been on a steady increase. Not everyone can be a business owner or independent contractor. Most of the world's population just wants to be told what to do at work, do it effectively and go home and enjoy family and or hobbies.
Concurrent with an emphasis on shareholder earnings, is the focus on leadership attributes. Books by academics have flooded the marketplace each with their own "unique" take on leadership, inadvertently, devaluing good management in some cases. Companies' strive for success whether measured by profitability, employee engagement or both. Despite dramatic increases in technological innovation and industry disruptions the human factor is still the key differentiator to sustained organization effectiveness. Foundational underpinnings form the bedrock of both corporate and personal success. For work to get done effectively and efficiently in organizations, accountable managerial leadership is necessary. Unfortunately, the world has shifted to appreciate more superficial knowing. Management Paradigm provides a process by which the organization entity and its employees will learn, advise and teach key organization players a process which emphasizes the necessity of excellence in both organization and self- management.
The recent global pandemic has taken its toll on companies throughout the world. It has uncovered bloat in organization hierarchies, while demonstrating people can work effectively remotely. Human beings are social animals. We thrive on relationships, are goal directed and desire to be recognized, appreciated and respected. Most want to do a good job and experience a sense of accomplishment at work. When people's efforts are acknowledged, and their contribution validated engagement occurs. We don't know how working from home, often isolated from actual in person connections, will affect worker mental health and overall effectiveness on the job. Time will tell. Management Paradigm actually provides a process by which workers can not only be accountable for their effectiveness in their role but also empowers them to be proactive about their work, the impact their self-awareness can have on their work experience and how to care for themselves in stressful environments.
Without worker engagement companies are unable to realize true success. Management Paradigm is infused with a passion and appreciation for the experience of employees at work. Yet we must compare this with global trends like aging populations throughout most of the world. Foreign Affairs Magazine Nov/Dec 2020 edition has an interesting article by Michael Beckley in which he highlighted a few significant trends. In 2018 there were more people over 64 than under 6 years of age. That being said, the US, Australia and Canada will have growing populations of adults 20-49 until 2070. How might this phenomenon play out in these countries. Will there be enough jobs for people in these countries? Or will it encourage workers from these countries to travel abroad where their skills and expertise are needed? The rise of machine learning is another trend. These new machines combine the number crunching of computers with the brute strength of industrial machinery fortifying AI and human dexterity. The result: 50% of today's jobs are likely to be automated by the 2030's. That being said, new jobs will emerge. Presently there is a shortage of skilled labor. The question remains, Will today's workforce have the initiative to learn new skills? How do you educate an older workforce which may not be digitally proficient in the first place?
Years ago, people advocated retiring as early as possible. An aspect of the American dream. More recently the 4-hour work week. There is only so much golf or tennis you can play. Much of the workforce lost significant wealth especially in retirement accounts during the recession and now again with the Pandemic. How will they cope? How will they refill their coffers? How will those who can retire, or perhaps more importantly those that cannot replace their work, use their free time? How will they live?
Corporations are the lifeblood of communities throughout the world. Dr Elliott Jaques' whose Requisite Organization (RO) principles inform the Management Paradigm process, used to say and I paraphrase, the role of corporations is to support the development of thriving economically viable communities. In one of his earliest writings, he discusses that a company set up in a requisite fashion enables people to relate to one another with confidence while rooting out suspicion and trust. A July 2020 article in Workplace discusses the most significant drop in worker engagement since Gallup started tracking worker engagement in 2000. Of the 68 % identifying as not engaged, 14% identify as "actively disengaged" meaning they actively undermine efforts to improve corporate culture and communication. As many institutions have begun to crumble, think about the cause and effect, connection between the impact of a primary focus on quarterly shareholder earnings on the steadily increasing rise of worker disengagement. Jim Hartner, author of the Workplace article states: "Improving employee engagement starts with clarity among leaders and managers." The decades-long emphasis on leadership has been a tsunami traveling through the world's corporations. Leadership has nothing to do with the role you are in. Rather, it's about characteristics and behaviors individuals have. Leadership requires followers. There is nothing said about work being done, in leadership.
Management on the other hand, is an authorized role in companies the purpose of which is to ensure that the service or product is delivered or made to the company's standards of excellence. Until we recognize that management is what enables the work of the business to get done, hard-working people will be chasing their tail never realizing their goal. Frustrations will continue to rise, and distrust continue to be viral. Remember workers and people in general are social animals. We need to learn how to communicate effectively with one another. Corporations despite their financial successes have not served their workforces. The absence of managerial processes and development opportunities has resulted in workers being viewed as robots. Interchangeable. A colleague recently told a story worth repeating here to make the point. "When complaining to a clerk early AM in a grocery chain, the customer asked to see the manager on duty. She was told there was no manager available and should come back later in the day to make her complaint. Irate she did go back later and spoke to the manager. She was advised "We don't pay them to think we pay them to ring up numbers". Management Paradigm designer Bova refers to this as "the dumbing down of the workforce'. It's time to appreciate the unique contributions each of us can make.
Management Paradigm is a comprehensive system illustrating the importance of management and clarity of communications. It provides participants with knowledge, processes, and skills that are transferable. Participants will recognize the portability and transferability of what they've learned as a key to their own self confidence and personal empowerment. They can take their knowledge of accountable managerial processes and organization dynamics coupled with their own appreciation of their natural tendencies and heightened self- awareness with them, ensuring they can proactively manage their work life experience wherever they are.
Management Paradigm is a unique training program which focuses on both the company and their employees. Providing foundational principles and processes for each becoming and achieving their best. During each session there will be input on management and organization dynamics and processes to initiate organization learning. Concurrently, attendees will learn skills to heighten their own self-awareness and self-care heightening their overall effectiveness. Thirdly there will be attempts to build community. The knowledge and skills are portable.
Management Paradigm is a unique process synthesizing knowledge from a variety of systems into a comprehensive program which allows individual workers to be their best while concurrently introducing management principles and processes upon which to build a profitable organization built upon a foundation of trust and integrity. Companies providing employees with empowering foundational processes and skills succeed to new heights. At the same time, addressing the age-old worker question "What's in it for me? Concurrently, these same companies can renovate their infrastructures by eliminating bloated hierarchies, using scientifically proven methods to design role relationships that by their very nature eliminate corporate politics.
Albert Einstein once said, "the mind that opens to a new idea never returns to its original size". Think of Management Paradigm as an adventure in transforming how you think, see, feel and even smell the world of work and in particular your company. It's a quest for you to be your best and to assist your company and in particular the unit you manage to excel in new and different ways. The world needs people at every level of organization life working in an engaged or flow-state fashion. Only then will we realize we are one. Management Paradigm is the first step in the process.
---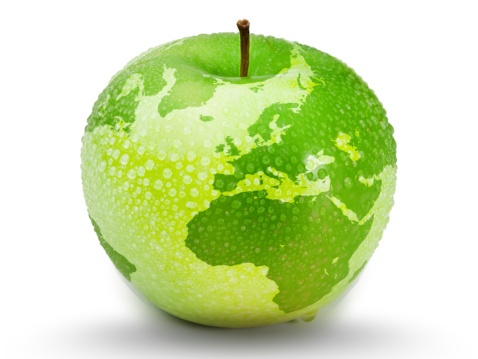 Curriculum
Management Paradigm – Part 1- Year 1
Part 1 Month 1 Setting Context
Part 1 Month 2 Accountable Management
Part 1 Month 3 Organization Structure
Part 1 Month 4 Real Boss
Part 1 Month 5 Work Levels
Part 1 Month 6 Accountability & Authority
Part 1 Month 7 Developing People
Part 1 Month 8 Teambuilding Roles
Part 1 Month 9 Lifelong Learning
Part 1 Month 10 Being Courageous
Part 1 Month 11 Fair Pay
Part 1 Month 12 Organization Synthesis
---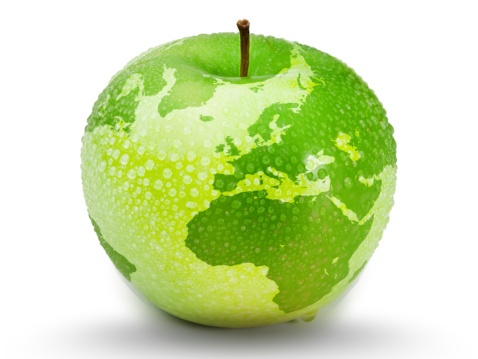 Program Objectives
The following list represents the Key Program Objectives (KPO) for the Appleton Greene Management Paradigm corporate training program.
Management Paradigm – Part 1- Year 1
Part 1 Month 1 Setting Context – The Management Paradigm Program is a multiyear program intended to provide both an in-depth experience of science-based managerial principles and processes and individual worker awareness of their accountability, emotional intelligence and how to take care of themselves in turbulent corporate environments. This first session will provide a macro view. Companies and other work systems are being impacted by disruption, technology, local economies and geo-political phenomena. These four factors provide the contextual framework through which corporations must function. It is the intention of this first session to help attendees understand they are dealing with outside forces that are impinging on the business. Industry disruption is nothing new. We've seen Uber, Lyft and Via disrupt the taxi and black car industry in many large cities. Outer borough car services once the only source of non-personal private transportation options have also been severely affected. AirBNB has totally disrupted the hotel and motel industry allowing people to travel more cheaply while at the same time providing options for people with a spare bedroom to become hosts and recoup some of the income lost in the recession. Add VRBO to the mix and you can see the impact on the resort rental markets. Realtors have lost a significant market segment. Carvanna and others are disrupting how we buy cars and sell them too. Technology is developing by leaps and bounds. Scientists are now able to identify where in the Human genome the genetic code, there is an oddity. They can correct the oddity replacing the wrong gene with the correct one. Studies underway at the National Institute of Health in Washington DC believe they may have found the answer to eradicating Sickle Cell Anemia an excruciatingly painful and debilitating disease. The hope is this process can result in curing hundreds of illnesses. Laboratories around the world are frantically working to find a vaccine for the coronavirus. The pandemic has intensified the need for speed in laboratories and its hopeful vaccines will be available as well as treatments in the next 12-18 months This all because of technological advancements. AI intelligence is growing robustly. When we call the number on the back of a credit card or have an online chat more often than not, we are connected to a bot not an actual person. These advancements will impact millions of people around the world. The need for low skilled labor will be diminished. New compensation systems will need to be created. More importantly, the mindset countries have to take care of their people, will need modification as corporate wealth generation may require many fewer workers. How will countries both industrialized, and developing, feed, clothe and educate their own.? Roughly 30 million people in the US are unemployed in October 2020. That is about 20% of the workforce. People staying home and cooking has reduced demand for food products. Dry Cleaners mostly small mom and pop businesses are closing their doors, and no one is dry cleaning in the midst of a pandemic. Demands for work attire have crashed while demands for pajamas have risen dramatically. Management Paradigm provides the process by which corporations can thoroughly review how they are organized to conduct business. Today's companies must be agile and have engaged workforces. Yet worldwide surveys indicate most workers acknowledge being disengaged. The millennial generation came of age in prosperous times. Prosperous parents showered them with praise, a you can do anything mindset and a panoply of toys. Many entered the workforce with little or no staying power or valuing corporate loyalties. They got up and moved whenever things were not going their way. Generation Z grew up in a very different environment. Their families were seriously affected by the 2008 recession. They are more thoughtful and perhaps more conservative about spending. And perhaps most importantly they were born into the digital age and know nothing about an analogue life experience. Participants will be asked to keep a journal between sessions and write about any aha's they may have. What questions do they have? Whether or not they have attempted to discuss or implement any of the learning they've had and subsequent outcomes.
Part 1 Month 2 Accountable Management – Reflections to share since our last session. Participants will then be asked to individually reflect on their careers and identify those times they experienced accountable management. What factors characterized their accountable manager? What did he or she do? How did they communicate- assign tasks, provide support? Were they the only person working with the manager or did the manager have a team of people working for them in subordinate roles? How effectively did their manager develop a team? Did they do something specific that stood out for them? They will then meet in dyads, trios and or quartets to discuss with peers. Thirdly, quartets will share with the entire class. This is followed by input from the instructor/facilitator addressing: 1) What is accountable management? How do you know it when you experience it? 2) Distinguishing management, leadership and supervision. 3) The Role of a manager. 4) What is a manager accountable for and to whom? 5) What must a manager do? What tasks comprise the role? 6) What authorities does a manager have? After each of the six segments there will be time for individual reflection, small group discussion and questions and answers. The second section of the training will address participants' own managerial experiences. Each will be asked to focus on a significant experience the details of which they recall as a time they wish they could have been more effective; aka could have done better. They will write down some notes and then we will ask volunteers to share and get feedback from the group
Part 1 Month 3 Organization Structure – What does organization structure really mean? Is it the architecture of the work system? Does it tell you who is the boss? Does it indicate who can do what to whom in the organization? Is it representative of the compensation system in place? Most people would not start building a house without having plans drawn up by an architect. Yet we start businesses without exactly knowing how we are going to get things done. It's considered the true grit of an entrepreneur, the get up and go, determination, "just do it" attitude. Many businesses are started this way. However there comes a time when growth kicks in and the founder or founders have to scale the business. You need business strategies, values and vision, organization, departments, you need to recruit new people. Most do it with people they know from other companies or friends and families. Frequently, founders believe they are the only ones that can run the business. It's hard to let go. In truth, many founders do not have the capacity to take their "baby" to the next level. Did you know: According to the U.S. Bureau of Labor Statistics (BLS), this isn't necessarily true. Data from the BLS shows that approximately 20% of new businesses fail during the first two years of being open, 45% during the first five years, and 65% during the first 10 years. Only 25% of new businesses make it to 15 years or more. (Feb 28, 2020). Years ago, OD consultants would go into a business and conduct an analysis. We'd get copies of the organization chart, interview people in their roles and come back with this is what you say you have, this is what people are saying about the organization and finally this is "what's really going on". All too often what's really going on is how work gets done using personal power, expertise and tenure. Politics. It's about asking for favors, owing people and "quid pro quo". Not generally a very effective or efficient way of getting things done. This session introduces a natural order that exists in all large work systems that demonstrates the importance of doing critical thinking up front so that you build the right organization spine for your business. A requisite organization. Let's use the human spine as a metaphor. It's of major importance to the overall health of the body. The same is true of an organization's structure-its healthy organization spine. In medicine the spine is the conduit conducting energy through nerve endings to your body-your arms, legs, feet and organs. Spinal fluid is essential to our brain's functioning. Pain occurs when there is a problem with the disc structure-either too much space between discs or too little known as compression. The result is pain, causing people to function ineffectively. Participants' personal experiences are used to make the point. The second section will address participant's own history of experiencing organization pain and organization flow. What impact do these experiences have on the individual and the organization as a whole?
Part 1 Month 4 Real Boss – Unfortunately, in many companies there is confusion of who the real boss is. Naturally the owner, founder, President or CEO is accountable for the overall functioning of the business. But who is your "real boss" and how will clarity about this question help workers to be their best and apply their best efforts to the tasks at hand? Distinctions about Management and Leadership will be established. Clarity about the role of a supervisor will eliminate the confusion that sometimes undermines organization engagement. One of Dr. Elliott Jaques' core findings provided clarity as to who a worker's real boss is. He uncovered a natural order of work in large scale work systems. He developed this into a grid upon which different roles could be plotted. Originally, he identified seven strata or bands each differing qualitatively from the other. Now there are nine. A useful metaphor to help envision this finding is geology. Over millennia, different sediments form and create layers; each distinctively different from the previous. They comprise the geological formation but are qualitatively different in composition. You can clearly see the strata if you cut through a boulder or rock. Similarly, organization structures have different layers of work each qualitatively different from the previous. In work systems the distinction is based upon the manager's measurement of the longest task in roles subordinate to them. Every role has a multiplicity of tasks in it. Some taking minutes, hours, weeks or months. At the higher strata of a company, the longest task in the role can be 5-10 years or even longer. As we climb the organization hierarchy, Stratum I is the lowest and Stratum VII the highest, the work in the role becomes more complex, requiring the balancing of many more variables. Task completion time is longer. In this class we will take a deep dive into the complexity of tasks in a role and uncover where the role should be located. A key point in the RO framework is that the role of the real manager should be located in the next higher strata than the role of the subordinate. This positioning allows for the manager to provide a different perspective to the tasks which comprise the subordinates' work. This allows the manager to provide subordinates with a broader perspective than they can see themselves. Management roles that are too distant from their team members, those that are compressed into the same strata and those that are "just right" will be illustrated and discussed. Participants will be asked to scan their work life experience and identify times when each of the three conditions were present and how it made them feel. There will be Q&A and further sharing. These distinctions are essential because the behavior demonstrated by both the manager and the employee when these conditions exist are experienced as personal when in actuality, they are the result of a poorly designed organization structure. Just knowing this can eliminate stress on the part of the manager and the worker. Ideally, you'd want to correct the situation but from where you sit that may not be possible. The idea is to start the dialogue and figure out together how to manage it. This step in itself eliminates tension and stress and begins to build trust and engagement.
Part 1 Month 5 Work Levels – In Session 5 we will review content from the last session and delve deeper into the distinguishing characteristics of the VII levels of work. We will explore the qualitative differences between Operational, Organizational and Business Unit functions. Strata I-III in the company are Operational. Simply put, delivering the product or service to the intended end user defined as the customer or the client. The work goal is to be pushed outside of the company. Sell, deliver and service the product. The time span required of these three strata go from a few minutes to three months in Strata I. Three months to one year in Strata II and 1 to 2 years in Stata III. Very common at Strata III is management by objectives. Providing one-year goals. At Strata IV there is a significant shift. The time span is 2-5 years. Here the work is focused on organization-wide issues. It requires the allocation of resources across all of the departments comprising Operations. At Strata IV the client /customer is the Stratum III organization accountable for the delivery, sales and account management of the product or service. The requirements of working at the organizational level will be identified. The necessary meaning making capability, mindset and problem-solving ability required by roles at each level will be shared. These distinctions in an individual's ability to problem solve and how they make meaning need to be congruent with the role they are in. There needs to be a marriage between the level of work in a role and the individual worker's ability to make meaning and think in the corresponding fashion. When this occurs, workers are able to enter a flow state. They create a synergistic relationship with their work.
Part 1 Month 6 Accountability & Authority – All employed people inhabit roles in a company. Each of these roles have accountabilities and authorities that are associated with the role. Dr Jaques once said "accountability and authority are two sides of the same coin…neither can exist in reality without the other". This session addresses and explores the general, yet essential components of accountability and authority for the inhabitants of both managerial and subordinate roles. Additionally, it will clearly identify the distinctions between management, leadership and supervisory roles. Managers are accountable for seeing to it that the work of the company is getting done over the full day. It is a role that is authorized to get the work of the organization done through other people or with the help of those in roles subordinate to the manager. Leadership, on the other hand, has nothing to do with the role a person is in. Rather it is a set of characteristics, and behaviors that an individual has which can be viewed as personal charisma or power. Unfortunately, managerial literature has gone off the deep end emphasizing leadership over management. You could think of management as role power. The concept of accountable managerial leadership will be introduced. Organizations get in trouble when they introduce a supervisory role and don't make clear that the supervisor is not the individual's "real boss". The real boss is the person authorized to make key decisions about an individual in a role, aka their manager. The dynamic between the designated supervisor and the person in the subordinate role can be tension filled and breed distrust when there is not clarity. How many times have people asked supervisors for a pay increase and been frustrated that the supervisor is not the person deciding salary? The session will identify the four accountabilities that a managerial role must have as well as the authorities that go hand in hand with it. Codifying these provides clarity for every worker at every level. Those in subordinate roles also are accountable and have authorities. Whenever a person is hired in a company, they too have accountabilities and authorities. There is either an explicit or implicit contract which sets the parameters of each role.
Part 1 Month 7 Developing People – In this session we will dive more deeply into the role of the manager and the manager once removed as providing support for task completion, coaching and mentoring for individual workers. The manager subordinate relationship can be one of the most satisfying relationships an individual can have. Companies hire people because of a need they have. It might be entry level or basic knowledge where individuals come into a role with no particular skill expecting to be trained. At other levels in the company people are hired for particular expertise, knowledge and skill. It used to be that corporations had robust training programs for recent graduates of colleges and MBA programs. In the past decades these management training programs have disappeared perhaps because of the taboo of management. New hires enter corporate life some with skill sets others with a "what's in it for me" attitude. We now have situations in which five generations are working in a company. Baby Boomers are being managed by Millennials, that is children the same age as some of their grandchildren. There is an abundance of information about how to do things, available on the internet now. Anything from learning how to knit, make a face mask or lead. Google has become the go to source for how to learn something quickly. This information and video learning can be very helpful. Many of these serve a useful purpose. Unfortunately, they provide minimal "how to" information. Corporate America needs an informed workforce. Dr. Daniel Amen on a recent PBS program about the brain said and I paraphrase the brain needs to be challenged. Continuing, he referenced the underutilized brain is one of the biggest challenges to the US. The workforce is looking for quick fixes. We no longer engage in critical thinking. How can companies develop critical thinking skills? These questions will be addressed, and participants personal experiences explored.
Part 1 Month 8 Teambuilding Roles – People come to work in a company as an individual. Their contract with the company is to use their full capacity including knowledge, skills and experience in applying their effectiveness to the tasks assigned to them. Yet they are required to be part of one or more teams. One of the key accountabilities of a manager is developing a team of subordinates who work together to fulfill the goals of the department. To make this point let's use a metaphor. Management might be compared to parenting. Parents of one or more children recognize each is different. Yet their overarching goal is to see that each child can be and do their best while at the same time developing a sense of the whole…the family. They recognize the unique needs and contributions of each and attempt to satisfy and develop each one. Similarly, effective managers recognize the uniqueness of each member of their team and work to develop each of them. Thus demonstrating that they can grow individually and also thrive as a team. Managers want to create conditions in which each person is engaged and committed. Wherein people can trust one another to do what they say they will do to get the tasks done. This session introduces types of team building. Managers need to meet regularly with their employees to discuss the individual's effectiveness in the role. This is an aspect of team building because the manager and individual subordinate comprise a team. Managerial meetings and brainstorming sessions are meetings in which all the subordinates of a manager come together to be updated as well as to present situations requiring group input. Task forces are frequently convened to bring people from different departments together. There are different roles needing clarification each with accompanying authority that need to be articulated. These will be discussed. Clarity about who will make the decisions and what actions will be taken are essential in these meetings. The role of the manager once removed (MoR), three tier team building and other team building techniques will be explored. The clearer people are about what is expected of them and the more tools they have to become self -aware the more likely the team will flourish. A quote from Dr. Jaques sums it up: "The great organizational paradox is that effective group collaboration stems from clear recognition of individuals and individual accountability combined with clear specification of required working role relationships". Three tier teambuilding the purview of the MoR will be introduced. When done properly it cascades down from the top of the organization becoming a vehicle for information sharing, idea generation and concerns. Perhaps most importantly it is a process that builds trust in the work system as a whole and among individual workers.
Part 1 Month 9 Lifelong Learning – Those of us of a certain age graduated from university or have advanced degrees, believed that was it. We knew what we needed to know in this lifetime and would apply it to the work we were doing. Others never felt their school experience was a satisfying experience. Some were poor test takers. Others have parents that wanted them to achieve more. Whatever your situation might be, toss it aside. The world has changed, and lifelong learning is here to stay. Technological advancements are being introduced at a rate never before seen. How do we keep up? People are running as fast as they can and unfortunately, all too often not getting anywhere. The October/November issue of FAST Company magazine is dedicated to the New Rules of Business-Change is Constant. New manufacturing companies are emerging, and in the US we have a shortage of high skilled workers. By 2025 the US will need to fill 4.6 million jobs. At one point in time you could depend on a company to provide ongoing learning and development. Not now. Some companies, particularly manufacturers are tackling this head on. As automation eliminates one job, some companies are retraining employees to fill other positions. In order for those people to be successful they have to want to learn. How do we engage the adult population to get excited about learning? Lifelong learning is not only about your job or career. It's about how you live your life. ITS A MINDSET. The speed at which information and data has accelerated is overwhelming. Check out Thomas Friedman's Thank You For Being Late. It's important for each of us to have something we enjoy. Something just for us which to give us pleasure and joy. You might want to learn more about sailing, take drawing lessons. Online companies have introduced different ways of teaching subject matter. Lifelong learning will become a necessary part of everyone's lives if it hasn't already.
Part 1 Month 10 Being Courageous – Some define courage as bravery, the ability of doing something that has instilled fear in you, an internal sense of strength in the face of pain or grief, and or stepping up to speak your truth when the odds are against you. Much has been written about WWII. The young men and women who stepped up to serve whether in the military or manning manufacturing sites to keep product flowing when factory jobs were vacated. No one knew what to expect. Determined after the attack on Pearl Harbor. The terror attack of September 11th 2001. Many immediately enlisted into the military. Not knowing what to expect they trusted the military to teach and guide them. In the face of fear they became aligned. Currently, in your organizations many of you are facing a pandemic of disinterest, people being resigned to just get by. Likely out of fear of losing their livelihood. Now Coronavirus has intensified individuals' fears. Front line workers have stepped up, whether highly educated or unskilled. They have begun to work recognizing that together they hope to save lives, serve the public and curtail the spread of virus until a vaccine and treatment modalities can be developed. Demonstrating bravery is hard when you are not sure what to do. Many companies have not been developing management education programs. Rather they have focused on leadership development. There is no role called leader. Yet for the past few decades that is all the business literature has focused on. In this session we will explore personal and organizational courage. We will focus on individual values and how these align with corporate values. Together we will explore how each can tap into their reservoir of courage so that both they and the organization can experience greater aliveness and vitality. Congruence with their values. We will demonstrate how accountable managerial leadership can be a transformative element in their career and their organizations success. Participants will be invited to take Wiley's DiSC Workplace Profile which will provide both information about their natural style tendencies and demonstrate how to work more effectively with coworkers and others in the organization.
Part 1 Month 11 Fair Pay – What is fair compensation? What is a livable wage? Why does a manager in the finance department get a different compensation package than a sales manager, or manager at a manufacturing site? Are sales really more important than manufacturing the product? In this session we will begin to peel back the mystique that has permeated many corporations. That is, you must provide incentive pay to salespeople and certain other roles. We will dive deep into what incentive compensation is really doing to our organizations. Amazingly if you take the time to ask people if they believe they are being paid fairly they will tell you. If you ask them about the role they are in, not their value, they will tell you if the role is under or overvalued in the company. Generally, workers are concerned about differentials. This session will introduce you to Dr. Jacques' elegant compensation system called Felt Fair Pay. It streamlines compensation by focusing on the role being filled and having ranges of pay for each role. We will use case studies and participants will be encouraged to bring in actual data. A Requisite Organization Analysis will quickly illustrate inconsistencies and structural biases for women and minorities. Employees clearly can feel they are being compensated unfairly either being underpaid or overpaid. These feelings affect the work they do. Their thinking, attitude and application of personal effectiveness. Pay discrepancies are one causal factor of disengagement. Participants will be shown how to uncover these structural inequities. Hopefully spurring on a conversation about salary equity in their respective companies. They can then dip into their reservoir of courage to begin a process to make significant changes in their units leading to personal and organization transformation. Imagine!
Part 1 Month 12 Organization Synthesis – In this final session of the first year of our program we will travel back through the journey we embarked on together twelve months ago. We will have time to reflect on each session and identify key learnings then and now that the yearlong program is coming to an end. Now that you have gone through the twelve workshops, we'll discuss whether or not you reframed any of your earlier learning given the whole system context of the program? These will be identified and discussed for further richness. The intention of this program is to debunk certain organizational myths, guide you in your own exploration of what is truly going on in your business unit or department, increase your appreciation and understanding of accountable managerial leadership and how important it is for businesses to be successful. We will go through the highlights of each session and show how important the different parts are to create a truly successful business with a workforce that is truly engaged. Businesses are the lifeblood of communities and societies. Since it is hoped you will share your learning with others in your organization emphasis will be placed on key distinctions between conversation, debate, and dialogue. Afterall, you you're your colleagues' curiosity to be heightened, to engage with you, not be turned off by you. Participants will be encouraged to develop an action plan they can begin to embark upon that has transformative outcomes for their particular business units and the company as a whole. They also will be encouraged to develop a personal action plan aimed at their taking better care of themselves. It is hoped that their level of interest in transforming their business unit will ignite a desire to learn more about a total management system based upon Dr. Jaques' Requisite Organization findings and synthesized together with the need to heighten one's self awareness and learn basic self-care methods.
---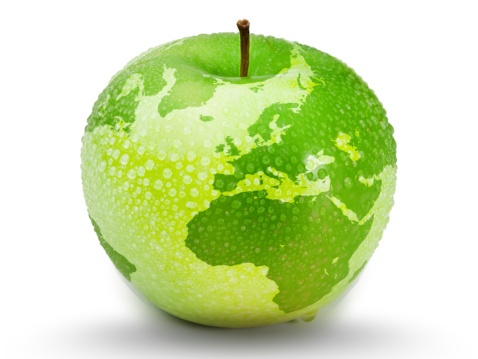 Methodology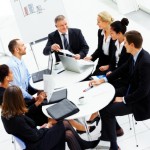 Management Paradigm
Program Planning
The program facilitator will create a learning community, based upon trust, open-mindedness, a willingness to grow and be one's best as well as assist their organization to succeed. Management Paradigm is not for the meek; rather an adventure for courageous individuals willing to confront beliefs about the world of work, what makes organizations successful and who the individuals comprising the workforce are. The program operates on what is known as multiple levels of system. What that means is learning will take place on the individual, team/group and organization level. Participants coming from their unique vantage points participate fully in the group/team as a whole. Organization learning requires participants to use an organization-wide lens through which they can experience implications for their system as a whole.
The program weaves together Gestalt Systems Theory, Requisite Organization (RO), Neuro Linguistic Programming (NLP), Social Group Work, the Workplace DiSC Profile and numerous other principles and beliefs. Management Paradigm is a partnership between participants and their instructor; the latter bringing general management principles and know-how to the table from her/his knowledge and experience. The program sets conditions for deep transformative learning to emerge while facilitating the creation of a sustainable learning community in which transformative learning and increased self-awareness takes place.
Program Development
Participants' curiosity will be ignited, their mindsets challenged. They will be introduced to a group of science-based management principles which most likely will inform their managerial beliefs and actions going forward. Inherent in the program is critical thinking as well as using their own personal experience through which to see the integrity of the world. Throughout the 12 sessions participants will experience input from the instructor, have time for dialogue and class discussion, meet in pairs, trios and or quartets for assignments. They will be encouraged to share from their own experiences as sharing personal experience can truly enhance learning and build self-confidence.
Management Paradigm introduces theories, principles and skills that are sustainable to both the individual and the organization. In between sessions participants will be invited to journal; to ponder and reflect on the materials synthesizing their depth of understanding. Sharing that which they have pondered and reflected upon over the month at the following session allows for continuity of the learning. Books and articles will be recommended throughout the duration of the program.
The facilitator is building a sacred container in which learning takes place, enabling each participant to feel safe, make contributions and build trusted relationships with one another. The work is intellectually rigorous for some and experienced as a piece of cake, logic for others. The safe container also allows participants to begin to peel off some of the armor they have been encouraged to develop over the years in some of the dysfunctional work systems in which they have worked.
Program Implementation
Our hope is participants will become more aware and knowledgeable of how structure and behavior both influence their effectiveness on the job. Management Paradigm is empowering, building know-how and self-confidence. The instructor will introduce a variety of vehicles by which participants can learn more about themselves and dive deeply into one, Wiley's Workplace DiSC. This will also give them access to a worldwide learning community enabling them to go deeper into self-knowledge and stylistic behavior long after the program is completed.
It is anticipated there will be follow-up programs to Management Paradigm. In the second year we dive more deeply into the principles of accountable managerial leadership, skill development and implementing these processes. Participants will be encouraged to collect their own data, analyze it and create initial recommendations for their unit's transformation. Critical discussions of what can and cannot be accomplished in their organization will be facilitated. Having a multi-year tiered plan of action, a process to follow combined with foundational knowledge and heightened personal awareness, allows for heightening the effectiveness of the individual managers and their setting conditions for their company's transformation.
Program Review
For any program introducing new knowledge and processes thoughtful review is paramount. The first ten clients, Appleton Greene client partners will have the unique opportunity like beta testers to provide in depth feedback on Management Paradigm's content, facilitation and group processes. This feedback is invaluable to designing Management Paradigm as a premier program offering. Like any new program it is our hope that the program will be reviewed at every step of the way. Of course, there will be instructor and content feedback after each session. Additionally, in each session there will be opportunities to collect data from the participants. We are providing new knowledge and introducing new processes upon which each participant and participating company can build a transformative initiative in their company. Participants will receive review questions after each session that focus not only on what they learned, how they think this methodology would fit into their organization and how they might go about implementing some of what they learned.
Management Paradigm is a building process. The information may at first be provocative to participants. The initial year long timeline allows for repeated revisioning of how the parts fit together in the puzzle. They will experience transformative development for themselves as individuals and also for their business unit and the company as a whole. Journaling in between sessions also allows participants to capture thoughts and ideas that come to them when they are in an actual situation at work or a relaxed mode like taking a walk.
---
Industries
This service is primarily available to the following industry sectors: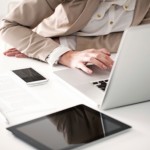 Manufacturing
Historically, the manufacturing sector has provided good paying jobs especially for unionized labor. We no longer see sweatshops. Men and some women worked on assembly lines assembling automobiles, bathroom fixtures, plumbing supplies, automotive floor protective mats and you name it. Things began to shift perhaps when the PATCO strike was broken by US President Ronald Reagan. That may have been the beginning of the end of the union movement in the US. Management emboldened by the firing of more than 11,000 air traffic controllers took hard-nosed stances with unions. Foreign automakers began building factories here that were non-union. At the same time, the cost of labor was skyrocketing, and companies concerned about managing spend began to outsource manufacturing overseas. Manufacturing shifted to Mexico, China, Taiwan, Bangladesh, and Vietnam. During the recent pandemic when we were in short supply of protective equipment such as N95 masks and other protective equipment, we learned just how dangerous and at risk the US was when we couldn't get what we needed in a timely fashion.
Currently the world of manufacturing has been transformed. We don't manufacture nearly what once was built in the US. Robotics have replaced many of the tasks skilled labor was doing. Assembly has been streamlined by automation. Now how we work is different. Machine learning software programs have transformed the tracking once the purview of quality control engineers. Many systems have been digitized. These systems are so sophisticated they have become dependent upon the developer for education, implementation and service. A recent report discusses how heavy machinery is now so dependent on technology that farmers who were adept at repairing farm equipment for example, now can't repair their tractors or combines. They used to be able to do it manually. No longer the case. Think about the cars we drive. Most of us can no longer get under the hood to fix a problem. Even something as simple as checking the oil or putting air in a tire has now become the province of a digital alarm on the dashboard.
Mega trends are emerging. The first, optimizing reality. Many manufacturers are being forced to blend together personalized services and customer experiences. They've stopped providing customers with Repair Manuals. Rather the customer is required to send the product back to the manufacturer for servicing or repair or wait for a company repairman to arrive on site to service the equipment. For some this is viewed as customer service. Manufacturers are realizing a new revenue stream particularly when products are out of warranty.
Secondly, manufacturers are being forced to address the ethical Impact of their production processes. Much of the world's population is environmentally conscious. Questions emerge. Where are companies sourcing their materials? Are their processes polluting the environment? Are they energy efficient? Manufacturers must be concerned about the impact of their processes on the environment. A recent Autodesk report discusses Industry 4.0 which talks about re-imagining manufacturing. Millennials and GenZ in particular, are comfortable with a digital society. They have grown up with it. Even youth in developing nations, many without traditional education, have the opportunity to learn through the internet. In contrast some older adults are reluctant to try something new. A study by Deloitte and the Manufacturing Institute states that although the US will create roughly 4.6 million new jobs by 2028 likely 2.4 million of them will go unfilled. The world's population is aging, and we are already experiencing a "skills shortage". The fourth Industrial revolution must bring digital innovation to legacy facilities.
Lastly, it's imperative to upskill the existing workforce. A 2017 Cognizant White Paper said that although there have been job losses, other roles were augmented by automation. New roles created. 46% of manufacturers are increasing their training budgets to address the skill gap. Continuous, also known as lifelong learning is here. Using traditional methods is not the answer. Learning has to be enjoyable, viewed as a quest; engaging the learner is essential. A blend of online and in person tool