Leading IT Transformation
---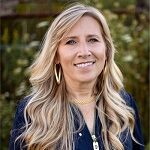 ---
The Appleton Greene Corporate Training Program (CTP) for Leading IT Transformation is provided by Ms. Drabenstadt MBA BBA Certified Learning Provider (CLP). Program Specifications: Monthly cost USD$2,500.00; Monthly Workshops 6 hours; Monthly Support 4 hours; Program Duration 24 months; Program orders subject to ongoing availability.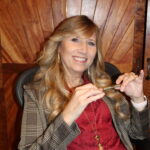 Personal Profile
Ms Drabenstadt is a Certified Learning Provider (CLP) at Appleton Greene, and she has experience in Information Technology, Information Governance, Compliance and Audit. She has achieved an MBA, and BBA. She has industry experience within the following sectors: Technology; Banking, Insurance and Financial Services. She has had commercial experience within the following countries: United States of America, Canada, Australia, India, Trinidad, and Jamaica. Her program will initially be available in the following cities: Madison WI; Minneapolis MN; Chicago IL; Atlanta GA and Denver CO. Her personal achievements include: Developed Trusted IT-Business Relationship; Delivered Increased Business Value/Time; Decreased IT Costs; Re-tooled IT Staff; Increased IT Employee Morale. Her service skills incorporate: IT transformation leadership; business transformation leadership; process improvement; organizational change management; program management and information governance.
To request further information about Ms. Drabenstadt through Appleton Greene, please Click Here.
---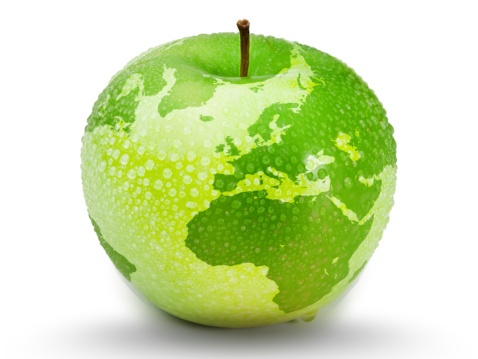 (CLP) Programs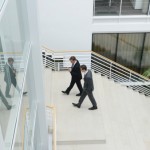 Appleton Greene corporate training programs are all process-driven. They are used as vehicles to implement tangible business processes within clients' organizations, together with training, support and facilitation during the use of these processes. Corporate training programs are therefore implemented over a sustainable period of time, that is to say, between 1 year (incorporating 12 monthly workshops), and 4 years (incorporating 48 monthly workshops). Your program information guide will specify how long each program takes to complete. Each monthly workshop takes 6 hours to implement and can be undertaken either on the client's premises, an Appleton Greene serviced office, or online via the internet. This enables clients to implement each part of their business process, before moving onto the next stage of the program and enables employees to plan their study time around their current work commitments. The result is far greater program benefit, over a more sustainable period of time and a significantly improved return on investment.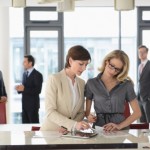 Appleton Greene uses standard and bespoke corporate training programs as vessels to transfer business process improvement knowledge into the heart of our clients' organizations. Each individual program focuses upon the implementation of a specific business process, which enables clients to easily quantify their return on investment. There are hundreds of established Appleton Greene corporate training products now available to clients within customer services, e-business, finance, globalization, human resources, information technology, legal, management, marketing and production. It does not matter whether a client's employees are located within one office, or an unlimited number of international offices, we can still bring them together to learn and implement specific business processes collectively. Our approach to global localization enables us to provide clients with a truly international service with that all important personal touch. Appleton Greene corporate training programs can be provided virtually or locally, and they are all unique in that they individually focus upon a specific business function. All (CLP) programs are implemented over a sustainable period of time, usually between 1-4 years, incorporating 12-48 monthly workshops and professional support is consistently provided during this time by qualified learning providers and where appropriate, by Accredited Consultants.
---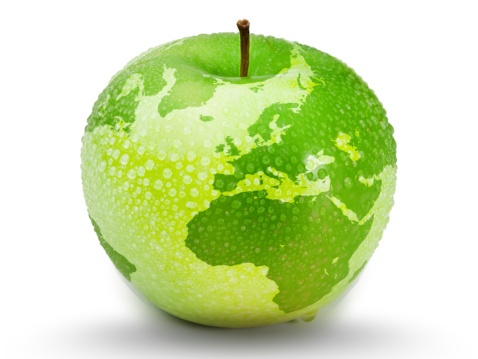 Executive summary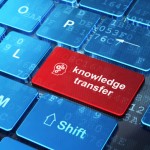 Leading IT Transformation
Leading IT Transformation is targeted at organizations that are struggling with various issues impacting information technology implementations. Perhaps your teams are plagued with schedule and cost overruns. There may be a lack of trust or partnership between IT and the business. The business may need IT to deliver value faster with better collaboration with the business. Often there is an increasing demand for responsive IT processes and infrastructure that meets the business' growing and ever-changing needs. One or, more likely, a combination of these factors may have led the organization to conclude they need to transform their IT and business interactions to "fix" what is broken. This course will give learners tools to address these situations. +
Possible segments may include:
– Creating a 90 Day Plan (within 30 days);
– Conducting a Current State Assessment (Days 1-30 of 90 days);
– Creating a Future State Design (Days 31-60 of 90 days);
– Developing a realistic Transformation Roadmap (Days 61-90 of 90 days); and
– Execution of Transformation Roadmap (Day 91+ – usually 3-5 years in total).
Other possible segments include:
– Effective Leadership (including concepts of Servant Leadership, collaborative partnerships);
– Effective Organizational Design, (getting the "right people in the right seats");
– Leading Organizational Change;
– Effective Team-Building (to enhance teamwork and collaboration);
– Developing Meaningful Metrics;
– Communicating Progress (Successes and Challenges);
– Implementing/Improving Agile Practices (Kanban and Scrum);
– Building an Effective IT Outsourcing or Co-Sourcing Model;
– Software Package/Service Evaluation;
– IT Vendor Negotiations; and
– IT Vendor Relationship Management
The 90 Day Plan is intended to jumpstart the transformation process by timeboxing the discovery, design and high-level planning efforts to 30 days each. The first 30 days is spent understanding where the company or business area is by interviewing key stakeholders (executive leaders, area leaders, staff, other business areas that do or should collaborate, etc.) to understand the perceptions of the current state. These may not be accurate, but they are true from those individuals' viewpoints. The next 30 days are spent designing the 'future state'. This involves researching industry leading practices, any published standards, leading competitor practices, etc., to develop the future state design. The final 30 days are spent developing a roadmap to get to that future state in a very practical way, anticipating (and addressing) the challenges likely to be encountered. The objective is not to achieve perfection in the 30-day increments, but rather, to gain the most value in the shortest period of time applying the 80/20 Rule. In the Current State Assessment, the objective is to learn 80% of what we need to know about what is good and bad about the current state in the first 30 days, and learn the remainder (e.g., outlier situations) over time. Likewise, the objective in the Future State Design is to get it 80% right, with adjustments to be made as more is learned. The Roadmap is not 'set in stone', but rather it provides high level targets to achieve important milestones which can be communicated to obtain buy-in from leadership, IT staff and business areas. Overall, it should be about 80% accurate, with more accuracy in the next 6 months, and less accuracy 2-3 years out. The Roadmap is a living document, with timing adjustments expected as more is learned along the way.
A Brief History of the Use of Technology in Business
A company's IT infrastructure is its backbone. It provides the foundation to manage business processes, serve customers and work with vendors. Technology has advanced tremendously over the past seven decades. A laptop today has roughly the same power a supercomputer had 20-30 years ago. Information systems cover many more functions of the organization than before, have become more integrated, and allow visibility into vast amounts of data to inform business decisions. Technological advancements have continued at a relentless pace, impelling businesses worldwide to modernize their IT systems to gain competitive advantages.
Tracing the IT infrastructure evolution
1930-1950: This era of electronic accounting machines used large, cumbersome machines with hardwired software. The machines were used for sorting, adding and reporting data.
1959-present: Mainframe computers were the first powerful computers that provided virtual memory and multi-tasking, and supported thousands of remote terminals. This era was defined by centralized computing managed by programmers and system operators. Minicomputers made computing decentralized to individual business units.
1981-present: The IBM PC made an appearance in 1981, attracting the attention of businesses across America. The PC era had arrived, and the big winners were Intel and Microsoft, who formed an alliance to build the software and hardware platforms for personal computing and businesses. This 'Wintel' partnership became weak with the growth in mobile computing; in 2017, Microsoft announced partnerships with chipmakers Qualcomm and Cavium to power its PCs and Azure cloud computing service.
Starting from 1983, the client server era reshaped the way computers were used. In this form of computing, computers ("clients") are networked to server computers that provide services and capabilities to clients. Client/server computing provided a host of benefits, including integrated services, centralized management, improved data sharing, and data interchangeability and interoperability.
From 1992 onwards, enterprise internet began connecting computers and related devices across departments, facilitating data accessibility. Also known as a corporate network, enterprise internet uses the TCP/IP communications architecture.
Evolution of management information systems and IT management roles
A management information system (MIS) is a computer system that collects and stores information and includes tools for analyzing that information. The tools support processes, operations, business intelligence and IT. Past management information systems operated independent of other company systems. They were found only on mainframe computers and the information they processed were used only by the company management. Today, information systems, as they are commonly called, serve different organizational levels.
In the mid-1960s to the mid-70s, information systems were centralized and reserved for governance and management issues. The information systems and their reports were controlled by the accounting department. They used mainframe computers, the assembly language Fortran, databases and ethernet networks.
As the benefits of organization-wide implementation of information systems became apparent, initiatives were formed to explore the scope of additional information system projects, culminating in the adoption of minicomputers and mid-range computers.
In the third era, from the mid-80s to the late 90s, information became decentralized and the role of the Chief Information Office (CIO) emerged for planning the purchase and management of information systems for various organizational departments.
The fourth era, beginning in the late 1990s, made systems and data more accessible to all organizational employees. Technologies utilized included social media, search engines and laptops, tablets and smartphones.
The recent years have seen the emergence of cloud computing-based information systems. The value of cloud computing derives from the availability of resources in a flexible and economical manner. As a model for delivering software, platforms and infrastructure on an on-demand basis, the cloud offers businesses huge cost-saving potential.
Problems with older technology
Relying on old technology to run operations is risky for several reasons. Not only can it affect operations but also negatively impact users.
Reduced productivity: Older systems may slow down not due to age but due to the weight of new software, which require new and better hardware than what aging systems have. This bloat makes PCs and laptops slow, hindering productivity. It poses a problem when employees need to download apps or use cloud services. If the operating system freezes and installation and integrations don't occur in the time they're supposed to, that can affect performance at the individual and organizational levels.
Invite cyberattacks: Outdated software cannot be maintained or patched, which means nothing can be done if vulnerabilities are found. They can fall prey easily to sophisticated cyberattacks, potentially compromising corporate networks and systems. Moreover, outdated software cannot integrate with new applications and does not work smoothly on new devices. If the software is no longer supported by its manufacturer, it should be discontinued. Major upgrades to software should be considered when operations are becoming noticeably inefficient, time-consuming and costly.
High maintenance costs: On average, 31% of an organization's technology is comprised of legacy systems. Gartner defines a legacy application as "an information system that may be based on outdated technologies but is critical to day-to-day operations." The costs associated with maintaining legacy systems can sometimes be greater than the costs of modernizing the corporate IT infrastructure. Frequent maintenance and hardware changes can add up quickly. Organizations should also think about the missed opportunities due to their outdated technology. There is also the problem of finding software engineers who have the experience and willingness to work with older systems. The COVID-19 pandemic exposed the shortage of COBOL developers. Organizations that were continuing to use 40-year-old systems written in COBOL, (which is 60 years old), struggled to find qualified developers to support and maintain their platforms and systems.
Signs that your company's technology needs an update:
– Systems have become slow and clunky
– Systems have come under repeated cyberattacks
– Downtimes have increased
– Legacy systems do not support the company's growing operations
– IT security struggles to comply with industry's compliance standards
– A high electricity bill from older computers using more energy than the latest laptops
---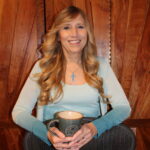 Agile Development Practices
Agile product development processes have become popular and very effective in delivering early business value from IT projects, especially when business requirements cannot be well-defined, and the does not know what they want until they see it. Agile practices, including Scrum and Kanban, are used extensively today as they provide huge benefits over traditional "waterfall" IT development methodologies and traditional project management methods.
Life before game-changing Agile
What did software development look like in the past? And why did we move on from those approaches to Agile and DevOps? Imagine being the IT lead of a technology company in the 80s. You would identify a problem and plan a solution. The methodology followed would be to define the requirements and scope of the work; design a solution based on those requirements; build the solution; test the solution; fix any problems discovered during testing; and launch the solution.
As the product requirements were pre-determined, it was difficult (i.e., expensive) to make changes once development had commenced. Bringing a complete product to market took years. During this time, the problem the product was intended to solve underwent changes, rendering it less effective or 'dead on arrival'. The long development times also meant that the market segments that needed the solution would have to wait for years by the time a satisfactory product hit the market. Often, the end-result was systems delivered that didn't meet the business or customer needs. In other cases, projects were abandoned mid-flight, when it became apparent that the nature of the problem had changed and the solution had lost relevance. Frustration was commonplace amongst business and IT, (both staff and leadership), resulting in poor relationships and lack of trust.
The 90s were dedicated to changing software development and delivery approaches. It led to Scrum, Pragmatic Programming and DSDM, among other development methods, and set the stage for Agile, which first appeared as a manifesto in 2001. The Agile Manifesto laid out the core values of the proposed method, emphasizing interactions and people, working software, customer collaboration, and responding to change. By 2015, Agile adoption skyrocketed and became near-ubiquitous across development teams.
Learners enrolling in the Leading IT Transformation program will understand how the adoption of Agile methodology can help them execute IT initiatives successfully. They may employ Agile product development techniques for a range of IT (and non-IT) priorities, including automating business processes, boosting customer engagement, developing software applications, and achieving 'quick wins' for digital transformation initiatives.
The advantages of implementing Agile practices will become apparent in the following ways:
– Creating business value through better products or improved processes in less time
– Ensuring that staff make the best use of their time on priority tasks
– Producing noticeable and trackable improvements in processes and products
– Having greater control over projects and improving project predictability
– Improving collaboration between the business and IT, and amongst IT application development and infrastructure areas
– Creating opportunities for team engagement and lifting team morale
The enduring power of Kanban
Kanban started life as a planning system in the 1940s on the Toyota manufacturing line. Its goal was to manage and control work and inventory at each stage of production optimally. As a visual system for managing work as it moves through a process, as well as see the work passing through it, Kanban could be applied to anything, in any industry. Nike used Kanban to standardize work and reduce overtime at its supplier factories, salvaging its reputation – which had come under attack from activists – and setting new standards for employee well-being in its industry. Jaguar leveraged the system to shorten time-to-market and improve new product design.
What makes Kanban so relevant in the digital world is its facilitation of team collaboration, work item visibility and efficient work planning. Companies may use Kanban boards to manage IT project work from development to deployment. Leading IT Transformation includes Kanban implementation and fine tuning, helping learners apply Kanban where it has potential to make a meaningful difference. There are many advantages of using Kanban as a way of working, including workflow transparency, ability to deliver a solution continuously, flexibility in managing changing or incoming project requirements, reducing wasted work, increasing efficiency and productivity, and focusing team member efforts on priority work while ensuring clarity and eliminating confusions.
Kanban is considered an Agile framework, although it doesn't necessarily involve incremental and iterative development. It focuses on visualizing the work items on Kanban boards, to increase transparency and collaboration among team members (including business and IT staff). Kanban can be very useful in visually prioritizing work, identifying blockers (things that prevent progress) and demonstrating progress with the backlog of small maintenance projects, as well as when a solution is being developed and/or implemented over a long development cycle/duration. Kanban is also a powerful change management method.
An understanding of Kanban's applications and advantages will help learners of this program apply change quickly or gradually in support of IT transformation. By implementing Kanban, they will be able to provide managers and staff a visualization of the work, create a feedback and review system, identify and manage bottlenecks, spot and use opportunities for improvement, and introduce the right performance metrics.
In-house versus Outsourcing
Software powers virtually everything around us. Every company has a need for software that supports or improves operations, solves customer challenges and provides a competitive advantage. Software development and maintenance can be staffed in-house with employees, outsourced, or co-sourced. The success of software development depends on a range of factors. The team working on it must possess the right technological skills to design and develop the software as it was intended, to serve a particular function or set of users.
IT Outsourcing
Organizations that do not have the necessary internal resources to develop and/or support the IT application portfolio or are unable to cost-effectively meet the IT infrastructure needs, may engage the services of an external vendor, (e.g., software development company, software support vendor, infrastructure provider). Outsourcing is practiced by small and large companies alike and has been around since the 1980s.
One of the earliest examples of outsourcing dates to 1989, when Eastman Kodak outsourced the design, building and management of a data center to IBM. Hundreds of Kodak staffers were transferred to IBM. Other companies took note, and the IT outsourcing industry began. The growth of computer networks in the 90s led to the creation of application service providers (ASPs). Over the years, managed service providers (MSPs) have formed to deliver applications, networks, security and infrastructure remotely via pay-as-go models that enable businesses to save costs and increase or reduce the resources they pay for as they scale their business up or down.
A company may outsource an entire function or some activities only. Surveys indicate that 59% of businesses use outsourcing to reduce their operating expenses. The top outsourcing countries are India, Ukraine, Poland and Argentina.
The decision to outsource the company's IT infrastructure management, cybersecurity monitoring or software development, is informed by the realities facing the organization, and strategic advantages that outsourcing brings. Common reasons for outsourcing include controlling operating costs, accessing top talent and capabilities, freeing up internal resources for other activities, and sharing risks with the outsourcing partner.
The success of IT outsourcing projects depends on certain factors discussed below:
Clear goal setting: Clarity around goals and objectives from outsourcing is essential to achieve business-provider fit. Companies define the macro-level business results and granular outcomes they expect from the outsourcing agreement. The attributes that the ideal provider for the project is expected to bring to the relationship are also determined.
Strengths and weaknesses: To ensure that the relationship gets off on the right foot, companies assess their internal strengths and weaknesses before starting negotiations with the provider. An accurate view into internal IT assets, talents, and policies and procedures, provides a realistic picture of the company's present state to the provider, helping avoid misunderstandings and delays once work commences.
Management and oversight: Relationship management is an important success factor. SLA compliance by itself may not reduce costs or improve service. Beyond SLAs, periodic meetings with the provider helps expand overall value from the relationship, such as in the form of greater creativity or agility. Along with SLA reviews, non-SLA reviews dealing with qualitative performance indicators at a deeper level, have become commonplace.
Cultural elements: Outsourcing is as much people-centric as it is process-centric. Transitioning activities or functions to a third-party provider requires a well-defined methodology, the creation of a transition team, and knowledge of the cultural aspects of transition.
Leading IT Transformation will enhance learners' understanding of outsourcing strategies. The outsourcing model of cooperation that work for one insurance or technology company may not be the best option for another. Depending on the nature of the business process or function, learners can evaluate whether full outsourcing or partial outsourcing – in which the process/function are performed by the company and the third-party provider – is suitable. Known as co-sourcing, this latter model offers benefits of staying in control, minimizing outsourcing risks, and increasing transparency.
---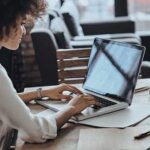 IT leadership and business-IT alignment
IT leaders not only have responsibility over the organization's technology infrastructure, but they must also deliver on the business level. When technological development was in its infancy, and performance indicators like agility and innovation did not exist, organizations did not find it necessary to align their technology and business. Neither did the need to have a dedicated leader to oversee the business technology infrastructure exist. IT skills, leadership and IT-business fit stemmed from the proliferation of consumer and business technologies in the developed and developing worlds.
Walls between Business and IT
In the pre-internet era, Business areas and IT were walled off and separate from each other. Typically, IT would get direction on what the business wanted, and IT would then design, code and test before turning it over to the business for their user acceptance testing. Unfortunately, the lack of communication during the development process often led to missed or misunderstood business requirements, resulting in systems that did not meet the business needs, which then required more money to fix. Poor relationships between IT and the business, lack of trust and huge project cost/schedule overruns were common.
After PCs became a common sight in offices, the presence of IT was felt in the use of email, chat, internet and the early Java apps. The IT department's status had elevated as the enabler of office productivity. Its role in business enablement was some years away. As technology began to advance by leaps and bounds, and its critical role in driving business performance came to be realized, the need for business-IT alignment became plainly obvious. As technology resources in the organization began to multiply, and collaborating on data and insights gathered steam, loosely connected business and IT teams started coming closer to make informed decisions on leveraging technology for organizational growth.
Emergence of the CIO role
In the 1950s, when computers were bulky and one machine filled up an entire room, CIOs were called electronic data processing managers. Following the entry of supercomputers, the CIO role gained more stature. The term 'Chief Information Officer' was first articulated by William Synnott and William Gruber in their influential book Information Resource Management: Opportunities and Strategies for the 1980s. They believed that the CIO role would evolve in line with the increasing adoption of technology in organizations and emerge on par with the CEO and CFO. Bank of America was among the first companies to use the CIO title, and its holder was Al Zipf, who is considered the father of electronic banking.
As the business and consumer technology markets grew stronger in the 90s, the role of the CIO became multi-faceted. During this time, academicians and industry watchers urged businesses to organize their business around technology for exponential increases in performance and profits. IT suppliers came up with two types of solutions: IT outsourcing or enterprise resource planning systems, (which integrated many tasks into a single system). However, the enterprise resource planning systems back then were unreliable and expensive. They worked great for some companies and failed at others. To manage the risks of failed IT investments, CIOs had to get involved in organizational design and technology architecture while also donning the role of technology advisors and informed IT buyers.
The dawn of the web era changed the CIO role further. CIOs were now expected to be change agents and strategists in charge of modernizing the company's IT to drive business change. The increasing pace of technological developments meant that CIOs had to invest in continuous learning, adapt proactively and develop professionally.
The Present: How Businesses Use Technology Today and Why IT Transformation is a Priority
Technology is changing all industries. Traditional products and services are facing-off with new digital alternatives. In an age of disruption and rapid change, organizations face the pressure to be more agile, innovative, and adaptable. Even those that have historically been resistant to change (e.g., owing to the nature of the industry, company size, risks and regulatory burden), are looking at IT transformation to become nimble in order to sustain and thrive.
Factors driving the adoption of technology
As an example, insurance and financial services organizations are typically risk averse when it comes to implementing new technology or even modernizing their existing technology infrastructure. For example, many insurance providers resist implementing a new HR system to replace their existing one, which they may have had for years, due to integration, scale, functionality and cost concerns.
At-scale implementations are risky given how embedded core applications are. Conventional core HR systems have a range of product and process functionality, and they are heavily customized to align to the individual needs of companies. Next-generation HR systems have streamlined processes, APIs and versatile software development kits. The costs of integrating a new core HR system into existing systems and channels can be exorbitant, running into millions of dollars.
Insurance and Financial Services leaders consider numerous factors in determining whether they need to invest in a new core HR system. The costs to support the system is a key consideration. Is the system inefficient? Does supporting the system account for 5% of the annual IT expense? As far as technical considerations are concerned, leaders may look at stability issues (have there been more than 'x' number of severe outages in the past 2-3 years?) and functionality issues, including whether the core system can interface with modern communication methods such as APIs.
Other than the potential risks of changing the core HR system, the risks of staying with the existing one are also investigated. Leaders will want to know whether the core system has been customized to such an extent that it looks vastly different from how it was even a few years ago. Does the heavy customization make upgrading to the newest version cost-prohibitive? Whether the vendor has indicated discontinuing support for the product is also an important concern.
The advent of the internet combined with the high rate of mobile phone ownership globally have given rise to ecommerce and m-commerce. Consumers can bank, apply for loans, renew insurance policies, buy/sell stocks, and make/receive payments, and purchase goods online with ease. As a result, consumers (and employees) have high expectations for all the companies with which they interact.
After the Great Recession (2007-2009), financial technology companies or fintechs disrupted the financial sector, using technology as a facilitator for many of the basic banking activities that used to be mainly performed in-person/offline. The proliferation of digital banking and third-party payment applications can be attributed to multiple reasons, including convenience, simplicity, and time savings. It costs consumers nothing to download a payment services app to pay merchants – from hotels and restaurants to hawkers and mom-and-pop stores, and to send/receive money to/from friends and family.
Insurance and financial service providers' adoption of IT systems and development of software applications is propelled by the objective to deliver better customer service and move with the times. However, given the substantial investment required to implement IT projects, businesses in the financial services and insurance sectors also conduct a cost versus benefits analysis. This assessment extends not only to the product or service that the organization believes it needs, but also the provider of that product or service. That is, technical specifications, costs, support, and long-term value are all under consideration during IT investment planning.
The assessment will also likely include market research to estimate the potential impact of launching an app or bringing a service online. For example, while consumers possess the technology to take advantage of purchasing insurance on their mobile devices, fewer may actually make the purchase through their mobile devices. Those same consumers may be perfectly comfortable with servicing their existing policy (e.g. making a payment, changing an address, adding a beneficiary) on their mobile device. A good understanding of consumer readiness for mobile purchasing and servicing in a particular geographical region helps insurance and financial services companies determine appropriate actions, such as building stronger relationships with existing customers and making personnel available to discuss mobile policy sales and servicing with them.
A technology company is any business that develops technology or otherwise relies extensively on technology to offer its operations online. Some types of technology businesses are technology hardware companies, software-as-a-service (SaaS) companies, businesses that have an extensive online presence – such as ecommerce businesses – and companies that offer platforms or networks to connect buyers and sellers. At technology companies, IT transformation is driven by the following objectives:
– Maintaining successful operations
– Enhancing customer engagement through effective digital communications, including an omni-channel presence and self-service portals
– Implementing holistic solutions that cover critical aspects of their revenue generation cycle
– Utilizing agile tools to respond flexibly to regulatory changes and market demands
– Lowering overall IT costs, such as through a mix of cloud and on-premises solutions
– Partnering with the best IT vendors who support organizational growth and innovation
---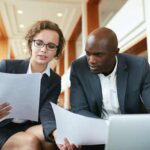 What is IT Transformation?
Transformation leads to a different state of being for an organization. It is a journey, not an event, and its impact is felt at both organizational and individual levels. The need for transformation starts with a critical question or challenge, such as 'how do we fundamentally rethink the way we do business?' There is no perfect answer, but there are choices that can be explored to determine what can create impact at scale.
An organization embarking on transformation deepens its learning and grows its knowledge. Leadership behaviors and assumptions are spotlighted for improvement. Realization around the consequences of those behaviors and assumptions dawns! The transformation journey obviously endeavors to iron out inefficiencies and support strategic business goals. But, along the way, it also has a profound impact on people and gives them an opportunity to change for the better.
What is transformation in the context of an organization's Information Technology? Tech Target offers this definition: IT transformation is 'a complete reassessment and overhaul of an organization's IT systems to improve efficiency and delivery in the digital economy.
Is IT transformation the same as digital transformation? According to Gartner, digital transformation can be anything from IT modernization to inventing new digital business models. IT transformation can include a digitalization of certain business processes, or it may focus solely on improving the current IT infrastructure or adopting Agile practices and reorganizing IT for faster software delivery. For the purpose of this course, we will use the broader definition of IT Transformation, which includes IT infrastructure as well as IT service delivery processes and Agile software delivery practices.
IT transformation offers strategic and financial benefits. Implementing technology solutions that improve staff productivity and engagement can directly impact business outcomes. Automating a cumbersome manual process can free up employees' time for strategic activities. Replacing and modernizing legacy systems reduces maintenance costs. Introducing customer solutions that are faster or more convenient attract new customers and keeps existing ones satisfied and loyal to the company.
In the aftermath of the COVID-19 pandemic, business agility and flexibility have come into sharp focus. Companies with the right IT infrastructure in place to support remote work and collaboration have assumed an advantageous position over peers less prepared to deal with a remote workforce. Future IT transformation initiatives can be expected to prioritize areas of security (endpoint, data loss prevention, programs, mail filtering etc.), implement robust telework solutions, and set up remote access infrastructure to be able to monitor company systems from remote locations.
The modern organization uses several types of information systems and leverages new and emerging technologies
Information systems have become ubiquitous, and today serve most if not all departments or business units within the organization. Here's a snapshot of some of the categories of information systems for various business functions:
Sales and marketing: Customer relationship management (CRM), customer intelligence, lead generation and tracking, customer support (call center and via website), sales management
Operations: Enterprise resource planning (ERP), operations support, process control
Financial: Expense management, budgeting and planning, forecasting and reporting, investment and portfolio management
Productivity: Project management, web conferencing, email and calendar, voicemail
Information management: content management, management information systems, document management, records management, planning and reporting
Business intelligence: Big data, data lakes, data modelling, decision support, competitive intelligence, visualization, text analytics, market research
Knowledge management: Knowledge bases, enterprise search, intranets and portals, enterprise collaboration, skills inventory
Cloud has redefined how information is stored and shared and is expanding to new frontiers. The new or emerging technologies that matter to businesses include artificial intelligence, blockchain, Internet of Things, virtual reality, Intelligent Process Automation (IPA), big data analytics, 5G, cybersecurity, and Everything as a Service (XaaS).
Planning a modern IT infrastructure
A robust IT infrastructure is necessary to meet operational and business goals. In the digital age, every industry must modernize their IT infrastructure. This modernization requires aligning business objectives with technical infrastructure, or what is known as technology architecture planning. Being a resource-intensive exercise, technology architecture planning is done only by the largest organizations. That said, every business can benefit from developing IT architecture strategies.
Studies show that US firms acknowledge the need for improved planning across the entire IT infrastructure, and they see real benefits from better planning, such as better collaboration between business and IT teams, and a greater ability to evaluate current technologies against long-term objectives, which also helps in prioritizing investments judiciously. This exercise is also an opportunity to strengthen ties between IT and business teams, enabling them to make better informed decisions about options and trade-offs when selecting IT applications, devices and models.
A lot of value is at stake
Insurers, banks, financial services, and many other companies, risk being overtaken by competitors and new entrants if they do not refresh their technology as new and updated systems arrive to replace legacy systems. Firstly, consumers expect businesses to have a strong technology underpinning to carry out tasks online securely and smoothly. A poor experience using the company's services, (whether it is a core offering such as online security monitoring or accessing the company's portal when a transaction takes too long to process or a website that keeps refreshing), can be frustrating for existing customers and create negative impressions in the minds of potential customers.
There is also the regulatory risk of not using the new and updated versions of IT systems. Non-compliance with any reform that requires businesses to upgrade some parts of their technology infrastructure, can result in fines and reputational damage. As technology continues to advance, cybercriminals are looking for loopholes in older systems to exploit. Hardware and software updates are no doubt necessary but replacing aging systems and investing in SaaS/cloud products that drive better results at a lower cost, should also be examined.
Success starts at the top
Top, middle and lower-level management play important roles in organizational IT transformation. They create the plan, call the shots and monitor progress. They take ownership of the initiative and are responsible for its success or failure.
Their inputs and decisions are especially important at the start of the transformation journey. This is when organizational leaders will need to answer three critical questions:
– Why are we pursuing transformation? The specific reasons for modernizing the organization's IT architecture, developing custom software or digitizing processes must be set out at the beginning. Will it allow the financial services company to be more responsive to customers' needs? Is the company envisioning an increase in staff productivity? Can the implementation facilitate rapid innovation at the insurance company?
– What is the scope of the transformation? Are we replacing legacy systems and moving to the cloud? Are we, at this point, only interested in digitizing the back office? Is overhauling our core platform an immediate priority?
– How do we implement the transformation? Depending on the scale of the implementation, this discussion will involve understanding the current state, and its impact on the initiative. Issues of governance, resourcing and approach will factor into deciding the implementation plan.
Clear transformation goals gain the commitment of unit heads leading the initiative.
Clear metrics and targets around processes and outcomes establish what managers and staff need to achieve.
An understanding of the mix of skills required for the success of the transformation ensures that people with the highest potential play key roles in enabling the transformation.
Expectations from today's CIO
Present-day CIOs are largely focused on the digital transformation of their businesses. There are four types of digital transformation: process, business model, domain and organizational/cultural transformation. CIOs play a crucial role in growing their business organically – by using organizational resources and capabilities – or inorganically, through mergers and acquisitions, venture investing in digital start-ups or ecosystem partnerships, cooperating and competing with other businesses and entities (including government agencies) to support new products.
Surveys show that CIOs play a key role in governing and managing their organization's digital transformation initiatives. At firms that are regarded as digital leaders, CIOs spend a majority of their time in pursuing business model innovation and devote the rest to managing the existing IT infrastructure. In digital 'follower' companies, where digital transformation is limited to a few business units, CIOs spend the same amount of time managing their existing or legacy IT systems and on business model innovation.
Another IT leadership role has been carved out over the years – that of the Chief Technology Officer (CTO). The CTO and CIO roles tend to be used interchangeably, but they are in fact distinct and those who fill them have separate responsibilities. In companies that have a CTO, that individual handles all technological and scientific issues related to the organization. He/She primarily engages with external customers and is in charge of utilizing technology to improve and advance the company's products. The CIO is more concerned with utilizing technology to improve internal processes and managing the IT support for the organization's strategic goals.
---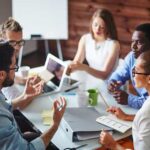 Business-IT alignment
Today, IT has a key stake in business success. This is because IT is now outcomes-based and linked to business results. For example, in the past, IT's contribution to organizational success was limited to automating operations, but now IT's role in enabling internet and mobile transactions makes it a key stakeholder in the organization's success. IT enhances operations, shapes products and transforms business models.
The interdependence between IT and business teams can bring about key benefits, such as better products, improved service delivery, more effective approaches to managing risk and compliance, cost reduction, and improved decision making. In organizations where business-IT alignment has been in place for a few years, the traditional roles of IT and business leaders are changing.
IT buying, which has traditionally been the CIO's role, is now shifting to line of business executives. However, as line of business leaders have begun purchasing their own technology, the need for strategic advice from the IT team has also increased. It is more important than ever for IT and business to have an aligned partnership when acquiring and leveraging technology to meet the business needs.
Surveys on CIO roles and responsibilities reveal that line of business executives and the executive boards at digital leaders play a bigger role in digital transformation ideation and strategy. Alliances and partnerships for digital transformation are not just led by the CIO's office. Line of business leaders, manufacturing units, the strategy office and the legal department also come together to leverage the digital ecosystem. That said, overall leadership for driving IT transformation comes from the CIO's office.
Business units are becoming more tech-savvy and CIOs now require competencies to become business leaders. CIOs most likely to succeed not only have vast technical expertise but also good business judgment.
Organizations that have yet to strengthen their business-IT alignment should waste no time before pursuing this initiative. If business managers are not sufficiently IT literate, there is an outside chance that they may blow the budget on costly cutting-edge technologies without a clear understanding of the risks versus rewards. An IT team that has a blurry idea of business strategy can make blunders that cost the business not just in terms of expenses but also opportunities.
A shift in business strategy requires a similar adjustment in IT planning. Without synergistic relationships between business and IT, the required updates and changes will either be slow, faulty or both.
Digital technologies can enable new ways of working and innovations not possible before. Organizations that are smart about exploiting the full potential of information technology must ensure that their business and IT teams work cohesively to accomplish shared goals. It matters even more for organizations looking to move some aspects of their software development and implementations to co-sourcing or outsourcing.
As discussed, the CIO's roles and responsibilities are evolving. A good fit between business and IT can help IT leaders view their role within the company clearly and also adapt to new duties seamlessly. The organization of the future will likely look vastly different from its current state. A threshold of business-IT cooperation is imperative to cope with the overlapping of roles, and ideally, excel in them.
The fate of previous large-scale IT initiatives
Many large-scale technology initiatives fail. Common reasons for IT projects not going as planned include a disagreement among managers about the goals, long implementations, and a lack of focus on customers/users.
To build consensus among managers, the organization must define and articulate the opportunity as well as the problem that the initiative solves. A long implementation may be doomed from the beginning. Management changes can happen within a two-year timeframe. If the project does not deliver value quickly, then it will likely be scrapped when management changes. Users need to see the decision-making path to understanding why the particular solution has been recommended. Without it, they will lose confidence and likely reject the results.
Have these or other problems plagued previous unsuccessful IT initiatives? If so, has the organization worked to mitigate the risks of IT project failure? Documenting the project helps regardless of how it ultimately pans out. A successful project reinforces the decision-making strengths and resource capabilities that contributed to the positive outcomes. A scrapped project or unsuccessful implementation reveals the gaps in planning, collaboration, purchase and vendor selection, project management, and what management underestimated or overestimated about the scope, timeline, work involved and other aspects of the initiative.
IT transformation may require external vendor expertise
Vendors bring experience and expertise, which can help fill in-house resource or skill gaps. That makes it critical to select the right vendor. Before making this decision, you need to answer what capabilities you need, and whether you should insource, outsource or co-source. A competitive vendor selection process should follow, for this will encourage vendors to present cost-effective and innovative approaches, increasing the likelihood of a positive outcome.
Good relationships and open communication play a major role in top-performing outsourcing and co-sourcing engagements. A high level of vendor involvement can translate to a deep commitment to the work. At the same time, reviewing vendor performance is important to determine whether you are getting the desired value from the partnership. If you have chosen smartly, your project is most likely to stay on track. Once the project is under way, you can use the terms of the contract to keep things on track. Remember that a 'good' contract is one where both parties "win". You need to receive the quality and value of the services you hire, and the vendor needs to make money to remain a healthy service provider.
As the program progresses, learners should be able to put in place a process to engage with your chosen vendors. This process will include the best practices of vendor management, and make up the following steps:
1. Identifying and establishing the reasons why the business will use the vendors
2. Creating a vendor management team to act as intermediaries between the business units and vendors
3. Setting up a database for all vendor-related information
4. Establishing the selection criteria for vendors
5. Assessing and selecting vendors
6. Negotiating a "win-win" contract with performance metrics and a graceful "out" clause
6. Signing contracts and onboarding vendors
A number of best practices will guide the vendor engagement process. They include communicating expectations clearly, collaborating with vendors in pursuit of long-term relationships, measuring vendor performance using meaningful KPIs, and mitigating vendor risks.
By following best practices-led vendor selection and management, learners should be able to realize these benefits:
– Access a larger selection of vendors, which can help reduce costs and increase value
– Effective vendor performance management
– Better vendor relationships as a result of clear expectations and performance metrics
– Better contract management, supporting NDAs, SLAs and vendor compliance
Taking stock of the status quo
The goal of a current state assessment is to identify organizational pain-points and requirements that will inform the IT transformation plan. As one of the first steps in the project planning process, this assessment is necessary for an understanding of the supportive and mitigating factors. As mentioned previously, perceptions about the status quo bring multiple viewpoints to the fore. The perceptions of various internal stakeholders can illuminate the common areas of agreements and disagreements, which are vital to both planning and managing the project. What is broken and what doesn't need fixing must be determined early on to make informed choices throughout the project.
A review of the current state is also helpful in determining which standards and best practices must be adopted, and the existing practices that need to be improved. Another advantage of gaining a clear understanding of the status quo is to confirm the organization's motivations behind pursuing the transformation. Studies reveal that organizations modernize their IT and fast-track digitization because they don't want to miss out on the opportunities rather than out of a fear of being disrupted. These motivations also play a part in how problems are identified and desired outcomes are defined. Additionally, a review of the existing organizational environment alerts project stakeholders to anticipate roadblocks and any resistance that might potentially derail implementation.
IT transformation metrics
What are we trying to achieve and what do the results tell us? These all-important questions must be crystal clear. The IT transformation's purpose will enshrine what the organization is trying to achieve. The results need to be tracked, reported and acted upon. Meaningful metrics have the following characteristics:
– They have a clearly defined relationship to a business outcome
– They can be understood by IT and non-IT audiences
– They can work as lagging or leading indicators, (ideally include both types)
– They can inform and drive action
– They are easy to measure
For example, an organization developing software using agile and lean processes may use lead time (time taken to go from idea to software), cycle time (time taken to make a change to the software and deliver it to production), and team velocity (the amount of work a team can handle during a single sprint) as metrics.
Good IT metrics allow a fact-based method of measuring business and/or operational outcomes from IT transformation. Relevant metrics guide decision-making for both business and IT teams, infusing objectivity and transparency into measuring the impact of technology on the organization. As learners complete the Leading IT Transformation workshop on establishing meaningful metrics, they should be able to:
– define, measure and review IT metrics;
– establish metrics for assessing IT investments, performance and delivery;
– communicate data in business terms to stakeholders;
– build teams aligned to business priorities; and
– evolve metrics as the organization matures.
Leadership mindset matters
IT transformation can be relatively smooth or massively painful depending on whether the organization is accepting of change or resistant to it. It is not possible to change organizational culture in a few weeks or months. But every change initiative offers the opportunity to nudge people out of their comfort zone and bring them around to the risks of not embracing change.
When implementing a new tool or process, staff may say they don't need it and things are fine the way they are. Leaders should be ready with answers on how the tool helps employees and the benefits it brings, such as making something easier, more accurate or less cumbersome. If new steps are added to the vendor selection process, managers should be aware of how it helps make better decisions.
Anyone who is a part of the IT transformation team is not just a 'doer' but a 'business partner' and must hence understand what everyone on the team is trying to do. This applies to senior management, who should not only be open to learning but also promote collaboration, learning and concern for one another. They should make everyone feel safe to try new things. They also need to identify where organizational disconnect lies, and proactively address those issues.
A supportive organizational culture is obviously advantageous for the transformation plan. That said, IT transformation should always start with the initiative(s) planned rather than the culture. Conversations around the need for change, how it will be implemented, the benefits it will bring, and what it will mean for different departments or teams, should occur side-by-side. If the purpose of the IT transformation is clear, then leaders should not face too much trouble in handling resistance or a lack of commitment.
– Position the organization as one that responds to (or must start responding) agilely to change.
– Leaders should lead with a clear purpose, think ahead, and paint a picture of the organization's future state.
– In the digital era, the risk of not changing is greater than the risk of embracing change. Employees should be provided the space to innovate and forward their ideas without fear. They need to feel empowered to take reasonable risks and encouraged to learn from their mistakes.
– The dictum 'if ain't broke, don't fix it' may apply to some change initiatives. It is futile to invest in an undertaking that wasn't necessary in the first place. On the other hand, if staff is used to the "status quo", they may need help to understand why a change is necessary and beneficial to the organization. It is important to make tough decisions and be honest about what is holding the business back. Competent leaders can distinguish between what is needed, what can wait and what isn't consequential to the organization.
– Fostering and enabling collaboration is especially important for companies whose operational models prohibit effective collaboration. Some, if not all, IT and customer service initiatives can be better served by breaking down siloes and improving data visibility and collaboration among teams. One area where this connectedness can make a difference is in onboarding business clients, which is often expensive, time-consuming and painful for both the client and the organization.
---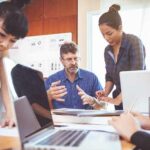 Improving organizational design
Existing business structures, processes and systems can act as barriers to efficient implementation. They can make people cynical and disinterested; whatever motivation existing in the beginning can evaporate when the organizational design is incompatible with the project. An assessment of the current systems, workflows and structures can identify inefficiencies so that appropriate redesign can be undertaken to fit current needs.
There are different design processes, and the optimal one for the organization can be determined. The conference model, for instance, involves a large number of people from a cross-section of the organization in real-time analysis, design and implementation sessions. As many people participate in the design change and decisions can be implemented quickly, the process takes no more than a few weeks.
Alternatively, a smaller number of employees can take ownership of analyzing, redesigning and developing the implementation plan, which they then present to senior management for approval and adjustment. The team has the onus of communicating with the rest of the organization as needed and gaining their commitment. This can extend the process by a weeks or months, depending on the size, resources and motivation of the organization.
Organizational redesign implementations can be disruptive for IT staff. Without buy-in and commitment from IT leaders, staff and other organizational members whose work may be affected by the implementation, you may have more problems to solve along the way. Consequences can include decreased productivity, high turnover and resistance to change.
The importance of a structured plan cannot be emphasized enough. You must know why you're doing what you're doing, and communicate it cogently, highlighting the benefits and outcome – at the team, individual and organizational level – of redesigning workflows or bringing in new tools or systems. IT leaders should also manage the emotional and operational challenges in the early days of implementing the redesign. Managers should proactively address change management issues, focusing on not only operational changes (as is often the case), but also on people.
In their first year, learners should be able to review their current organizational structure to identify any issues that may affect IT transformation initiatives. Common issues include roles, responsibilities, rules and how information flows at different levels of the organization. Traditional organizational structures are not effective for modern knowledge work. Organizations can benefit from reviewing how their existing structures facilitate collaboration, create open channels of communication, and the kind of employee experiences they create. Based on this understanding, they can consider moving to a flatter organizational structure that supports IT transformation.
A process to evaluate technology requirements before installation
– Are existing hardware, software and solutions compatible with business requirements and goals?
– Is there a timeline of investment and deployment, where technologies needed for priority items in the strategic business plan are implemented first?
– Do you have a network architecture that shows how your company's networks and devices are structured? It aids smooth installation and helps decrease installation costs.
– Do you have the right metrics in place to measure the success of IT investments?
There are increasing budget pressures on most organizations, including IT budgets. Decision-makers are under pressure to demonstrate value from technology investments. For this, the focus should be wide, on tools and processes as well as people and governance, on short- and long-term costs, risks and impact.
Peter Drucker said, 'if you want something new, you have to stop doing something old'. If the transformation involves replacing older systems, users should be educated on how those tools can be used. IT governance should be aligned with corporate governance. Decision-makers need to take time-to-value into account to invest in software tools and solutions that best fit business requirements and start delivering value soon after implementation.
The Future: Setting the Foundation to Accelerate IT Transformation
Upgrading your IT infrastructure, embracing digitalization and growing your IT muscle is a deliberate, well-considered exercise. You may need only a few new or emerging technologies to meet your business goals and put your organization on the path you've laid out. The future state you've envisioned can be actualized by these wins from new technology deployment, which apply to most industries and sectors:
– Infrastructure agility
– Higher efficiency at lower costs
– Better customer experience
– Innovation (or more of it)
– Data mining (e.g., for customer insights, cross-sales opportunities, new product ideas, etc.)
– Leadership and technical support for continued success
Common pain-points during the IT transformation journey
As this program progresses, you will appreciate how most organizations confront a common set of challenges on the path to IT transformation. Working around the challenges can speed up transformation and push the organization to the future state faster.
The major pain-points encountered include: expectations by the board for a rapid response to avoid commercial failure, legacy systems that make new technology integrations problematic, resistance to change, and building a team with the right skills for agile experimentation.
A roadmap and timeline for IT transformation will take stock of these challenges so that the objectives and outcomes are not affected. The takeaways from the project can inform future IT initiatives and still be relevant with a change in CIO and CEO.
Effective methods for problem-solving
IT purchase and implementation are not just the job of the IT department. An understanding between business units and the IT team can go a long way in bringing about a profound way in which the organization selects, uses, manages or develops its technology. Technical acumen is crucial, but problem-solving capabilities will ultimately pave the path for profound IT transformation.
No matter what the problem, you can capture all information about it, and clarify the problem to decide if it needs to be solved now or set aside for later, as well as estimate the amount of time needed to fix the problem. Then, you can organize solutions or projects, schedule timelines, estimate workload, priority items, and keep involved stakeholders engaged and committed to the work.
Problems with vendors, technology implementation or rigid work processes can be tackled effectively if you have a good idea of the root causes(s). Say the non-technical managers in your company tend to discount IT problems, which is one of the reasons why you're facing recurring issues. Here, weak alignment between business and IT can be probed and addressed. Perhaps business managers don't fully understand the impact of a particular technology-related issue. Quite likely, they are bound by budget constraints. In this case, it becomes imperative to sit down together and flesh out the problem in terms that non-technical decision-makers understand.
Weak knowledge of new technologies among non-technical staff can be detrimental to true IT transformation. Every department can benefit from technologies that enhance productivity and eliminate repetitive tasks. Business managers should have at least a basic understanding of how new and emerging technologies work, and their implications for the organization. This will allow business heads to see what IT leaders are seeing when they evaluate IT packages and review vendor relationships.
At the same time, IT leaders must also be able to ascertain what the key business needs are and prioritize IT investments accordingly. In addition, they need to possess sufficient emotional intelligence to manage diverse teams. Research shows that non-homogenous teams in which individuals come from different backgrounds make better decisions. The role of the CIO, and indeed the C-Suite, is slowly but surely changing. More and more, they are 'leading from behind', as discussed below.
CIOs must master new roles
The days of command-and-control leadership are over (or should be!). The writing has been on the wall for a while now. Top-down, autocratic leaders may get the job done but they don't inspire employee loyalty and are a bane to creativity and innovation. In today's highly collaborative work environment, leaders are enablers, empowering teams and aligning employees' sense of purpose with the organizational mission. In this context, it is important to talk about servant leadership, a leadership philosophy that puts people ahead of power. Servant leadership, which is a part of this course, was articulated by Robert Greenleaf in his 1971 essay The Servant as Leader. The leadership model came to the attention of businesses after Southwest Airlines founder Herb Keller's practice of serving employees and putting them first, reduced employee turnover and resulted in profits year after year for over 35 years, an astonishing feat for the airlines industry.
New technology adoption is never smooth. Employees may have to give up old ways of working, learn and get used to new tools, and be open to the next round of changes driven by technological advancements affecting their industry. An inspirational leader who engages employees, listens to and addresses their concerns, gives them opportunities to utilize their inherent strengths, and charts career paths aligned to individual interests and ambitions, is best poised to lead IT transformation smoothly and successfully. Regardless of whether the company has a hierarchical or a flat structure, a leader who is not afraid to relinquish power, give employees ownership, and support them unselfishly and committedly, is an asset.
The Leading IT Transformation program discusses servant leadership in the workplace. Learners will be introduced to servant leadership practices, and the areas in which they need to develop skills. It may include the following:
– Improving listening skills to understand the intent behind words
– Have an open mind to others' ideas and viewpoints
– Serve your teams by removing roadblocks to their productivity and product delivery
– Show empathy and a willingness to understand or learn from others' lived experiences
– Become more self-aware about their own strengths and weaknesses, and consider how their actions and behaviors can affect others
– Know what works and what doesn't in gaining consensus and building influence
– Develop people and demonstrate commitment towards their growth
– Convey a vision of servant leadership to executives, managers and staff
– Make the existing organizational structure compatible with the vision
– Provide the training necessary to adopt servant leadership entirely or some facets of this style
– Support managers and staff to become more helpful and resourceful by aligning information and systems
---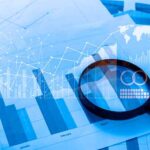 Future IT Roles
Leading IT Transformation includes aspects of change management, leadership roles and team building that can help learners make their organizations resilient to shifts, changes and disruptions related to these matters in their industry. Organizations have many opportunities to learn from each other, and new practices that generate big business outcomes for the first-movers are emulated entirely or partially by 'follower' companies. They can go on to become best practices and raise the bar of excellence as well as expand the frontiers of what can be further achieved.
Collaborative relationships will continue being important in the future, and newer technologies may facilitate faster, better communications between individuals, among teams and workgroups, and across management lines, both at the place of work and away from it (remote working).
The focus on customer experience and workforce experience will become stronger as competition grows and roles change. Soft skills will matter even more as IT leaders accelerate digital transformation and ambitious growth plans are pursued. The talent war will intensify with the growing need for data engineers, DevOps engineers, cloud engineers, AI/machine learning engineers, business intelligence analysts, computer vision engineers and cybersecurity analysts.
Historically, learning and development has been the responsibility of the human resources department. In the future, it may become common for a HR function (perhaps an HR Liaison) to exist within the IT department. The individual in this role will understand how technological trends impact the organization and hire for the roles necessary to bridge the present and future states, and to implement the required training.
A continuing process, not an end goal
Digital transformation is a continuous process; you cannot declare that is done! There will always be a new technology that can help the organization meet its requirements more cost-effectively or efficiently or enable its growth goals. In virtually every industry, the consequences of not upgrading technology systems and practices have been played out. The David vs Goliath match between nimbler digital start-ups and incumbents is well underway. If you're not having discussions on IT transformation, you're losing out.
Understanding how technology progresses
Organizations today have come to realize that they must stay on the pulse of technological advancements that affect their industry. A broad understanding of how technology progresses will allow you to catch trends early and stay watchful on how a particular technology is slowly but surely disrupting the existing market. Authors of the best-selling book Abundance: The Future is Better Than You Think, propose a '6D' framework for understanding the growth cycle of digital technologies:
Digitalization: When something goes from physical to digital, it can grow exponentially
Deception: Initial period of growth is deceptive as exponential growth occurs in small changes
Disruption: An existing market is transformed or a new market is created
Demonetization: Technology becomes increasingly cheaper, to the point of being free (ex: free communication, free productivity apps, free VPN)
Dematerialization: The original product is removed entirely; previously bulky or expensive technologies are lumped together into one device or package
Democratization: The new technology becomes accessible to every business
Leading IT Transformation helps to implement near-term actions and to gain perspectives that allow organizations to live in the future
This course is designed to enable learners to deliver immediate value to their business after attending each session, by applying the processes and guidance provided, and addressing the challenges as they go. The modules can help learners solve problems that exist today and create a strong enough foundation to tackle any bends in the road that may occur in the future.
---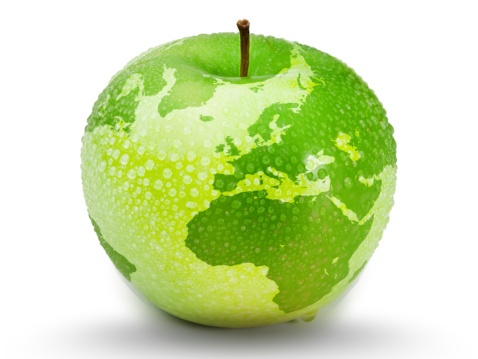 Curriculum
Leading IT Transformation – Part 1- Year 1
Part 1 Month 1 90-Day Plan
Part 1 Month 2 Current-State Assessment
Part 1 Month 3 Future-State Design
Part 1 Month 4 Key Performance Indicators
Part 1 Month 5 Organizational Structure
Part 1 Month 6 Program Management
Part 1 Month 7 Change Leadership
Part 1 Month 8 Team Building
Part 1 Month 9 Effective Communications
Part 1 Month 10 Meaningful Metrics
Part 1 Month 11 Sourcing Strategies
Part 1 Month 12 Vendor Evaluation
---
Leading IT Transformation – Part 2- Year 2
Part 2 Month 1 Vendor Selection
Part 2 Month 2 Contract Negotiation
Part 2 Month 3 Sourcing Transition
Part 2 Month 4 Effective Partnerships
Part 2 Month 5 Vendor Management
Part 2 Month 6 IT-Package Evaluation
Part 2 Month 7 Agile Practices
Part 2 Month 8 Implementing Kanban
Part 2 Month 9 Fine-tuning Kanban
Part 2 Month 10 Implementing Scrum
Part 2 Month 11 Fine-tuning Scrum
Part 2 Month 12 Servant Leadership
---
Detailed Curriculum: Year 1
90-Day Plan
• The 90-day plan for leading IT transformation includes all the steps to be taken within the first 90 days.
• Assessment of the current state within first 30 days
• Creating a design for the future state from day 31 to 60
• Developing a realistic Transformation Roadmap from day number 61 to 90
Current-State Assessment
• A thorough assessment of the current business state
• Identifying the gaps and opportunities for improvement
• Assessment of the technological maturity of the organization
Future-State Design
• What we want to achieve
• How we plan to achieve it
• Setting goals for the IT transformation program
• Creating a vision for the future of technology in the organization
Transformation Roadmap
• Lays a strong foundation for the transition from the current state to the future state
• Specifies a structured path to follow moving through the many projects needed to undergo the transformation.
• Divided into four tracks – people track, process track, technology track, and content track
• Each track deals with the different areas to focus on during the transformation process
Organizational Structure
• Organizational structure plays an important role in the approach to change
• Organizations with a digital mindset have distributed authority
• Technology and business teams should be empowered to make decisions within their capacity
• Organizations that are too rigid limit agility and growth
Program Management
• Program management is the managing of several related projects as one program
• Program management oversees the governance of the projects
• It also involves monitoring the progress, conducting regular reviews, and ensuring stakeholders' engagement
Change Leadership
• Good change leadership can influence employees positively and build enthusiasm
• Change leadership uses personal advocacy and a compelling vision to motivate others
• Good change leaders can identify the right people to engage in the right roles for the successful execution of the plan
Team Building
• A cross-functional team is essential for the IT transformation program
• The team should include people from both within and outside the organization
• The internal team needs people from the technical side, finance side, and the business side
• External members include technology partners, vendors, and system integrators
Effective Communications
• People are, in general, resistant to change
• They must know why the transformation is necessary
• A strong strategy for effective communication is essential to keep people informed
Meaningful Metrics
• Relevant metrics are needed to assess the progress and success of the IT transformation program
• Metrics can be divided into different categories, such as productivity indicators, return on investment, etc
• It is important to know what is being measured, what is the goal set, etc. to choose the right metrics
Sourcing Strategies
• Strategic sourcing helps businesses gain a competitive advantage
• It also helps manage third-party relationships and mitigate risks
• Sourcing strategy should lay clear guidelines for the planning, ordering, receiving, invoicing, and payment processes
Vendor Evaluation
• Vendor evaluation is done to create a good portfolio of suppliers
• Vendor evaluation applies to current suppliers to monitor and measure their performance as well
• It helps in determining whether a prospective vendor will be able to meet the organizational needs
• It helps in choosing a low-risk, best-in-class vendor
Detailed Curriculum: Year 2
Vendor Selection
• Shortlisting of preferred vendors based on the evaluation and ranking of the proposals received
• Product demo to see how the product works
• The final list of prospective vendors is created
• The most suitable vendor is selected after weighing all pros and cons
Contract Negotiation
• Both parties must discuss and smooth out the details of the contract
• Expected services and the compensation against those services should be clearly defined
• Price, quality, services offered, delivery, terms of payment, support, and any other crucial issues must be addressed
• All stakeholders should agree with the terms of the contract
Sourcing Transition
• An organization may need to switch from one supplier to another
• A sourcing transition plan is necessary to make the switch easier
• Minimizing disruption during the transition is important
• Any skills, knowledge, technology, or manpower lost in the transition must be sufficiently replaced by the new supplier chosen
Effective Partnerships
• There are three main pillars supporting a partner ecosystem – development platform partners, technology partners, and implementation partners
• Effective partnerships can make digital transformation much smoother
• Organizations and their partners should work towards a common goal and not for self-interests
Vendor Management
• It refers to all the processes involved in managing and monitoring vendors
• Includes contract negotiations, cost control, risk mitigation, and more
• Vendor management also involves vendor performance monitoring
IT-Package Evaluation
• The IT-package evaluation has to be balanced between objective and subjective criteria
• Some important criteria may be the functionality of the software, software architecture, cost, ease of implementation and integration with existing software, etc.
• It starts with identifying the requirements, followed by a competitive selection of packages, product demos, and technical evaluation
Agile Practices
• Agile framework refers to practices that focus on continuous improvement, flexibility, and increased productivity
• Agile practices seek to deliver incremental business value iteratively, thus delivering benefits early and throughout the development process (rather than at the end)
• Agile organizations are better at prioritizing their tasks, aligning their IT goals with their business goals, and improving measurability
• Agile practices require continuous learning, collaborations, and improvements through small, incremental steps
Implementing Kanban
• Kanban is a method of workflow management that focuses on minimizing waste and maximizing efficiency
• It helps in visualizing the workflow in an organization
• Kanban works on a pull system of workflow
• Kanban helps identify any bottlenecks in the process
Fine-tuning Kanban
• Training and knowledge sharing are important to ensure that all employees can benefit from Kanban
• Certain metrics have to be chosen which can reflect how Kanban has improved the process
Implementing Scrum
• Scrum is a framework for implementing an agile approach in an organization
• Scrum helps in a project's development by using an iterative approach that delivers incremental business value with each sprint
• Implementation of Scrum requires a Scrum Team, which is guided by the Scrum Master
• The project under Scrum is executed in short sprints and at the end of each sprint, an incremental version of the product is delivered
Fine-tuning Scrum
• The Scrum Team should have some familiarity with Scrum as well as the transformation project undertaken
• Regularly revisiting the project's goals and objectives and updating the Product Backlog is essential
• It is important to document all the inputs received during the daily and sprint review meetings
Servant Leadership
• Servant leadership puts the leader at the bottom of the hierarchy
• Servant leaders put the employees' needs ahead of their own
• A servant leader is empathetic and looks at situations from others' perspectives
• Servant leaders are required to have foresight, persuasion skills, creative thinking, and self-awareness
---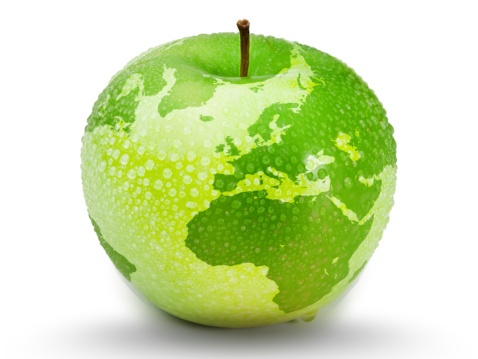 Program Objectives
The following list represents the Key Program Objectives (KPO) for the Appleton Greene Leading IT Transformation corporate training program.
Leading IT Transformation – Part 1- Year 1
Part 1 Month 1 90-Day Plan – The very first step in the journey towards leading IT transformation in an organization is creating a plan. This will be the first step in this corporate training program as well. The first session in this 2-year program will discuss how to create a fixed plan, spanning over 90 days, can be created. This 90-day plan for leading IT transformation in the organization will include all the next steps that have to be taken within this 90-day duration. These include an assessment of the current state, which will cover the first 30 days. The next step in the plan is creating a design for the future state, covering days 31 to 60. After this, the plan will require developing a realistic Transformation Roadmap from day number 61 to 90. At this point, the planning for the IT transformation is completed and the next stage will involve the development of this plan into actionable steps, implementation of these steps, and finally reviewing the progress and effectiveness of the transformation. This 90-day plan will be the foundation of the entire IT transformation program, setting the guidelines and defining the path that the process will take. All the necessary insights on the current state of IT implementation in the organization, the gaps in the technology, and the scopes for improvement or up-gradation will be uncovered based on which the next steps can be decided. The Transformation Roadmap created with the help of these insights will specify every crucial activity that needs to be undertaken to reach the future state envisioned.
Part 1 Month 2 Current-State Assessment – The first 30 days of the 90-day plan will be focused on current-state assessment. To understand what the business already has and where it is lacking in terms of IT or digital technology, it is important to carry out a thorough assessment of the current business state. Only when we know where we are starting from will we be able to map out the path to the future goal that we want to attain. A current-state assessment for IT transformation will have to take into account all aspects of the business. It has to evaluate the current processes, systems, and operations in the business. The current-state assessment will also study the organization's structure, culture, and approach towards change. The assessment will also review the roles of the different people working in the organization in an attempt to see how their skills can be better utilized and if some reshuffling can benefit the transformation process. This current-state assessment will bring forward the opportunities for improvement and pain points that need to be addressed during the IT transformation program. One of the major reasons for failure in IT transformation projects is that companies do not review their current state and assume that the existing technology can simply be migrated to a new platform, or new technology can directly be implemented to improve the efficiency and productivity of the organization. This approach does not help because it does not tell what to prioritize or which areas require more attention. A complete current-state assessment helps make informed strategic decisions that ensure that the IT transformation will add more value to the organization.
Part 1 Month 3 Future-State Design – Future-state design is another crucial part of the process of carrying out a successful IT transformation. While the current-state assessment tells us where we are at the moment, the future-state design is important because it tells us where we plan to go. There are two basic questions that form the foundation of the future-state design. The first question is, "What do we aim to achieve?" and the second is "How do we plan to get there?". In working towards the IT transformation of an organization, there must be a goal. The people involved have to know what they are hoping to achieve with this initiative. That is what the answer to the first question gives us. What we aim to achieve is the goal that we set for the transformation program. After filling up the gaps in the current state and adopting new technology, where the organization hopes to stand at the end of the transformation process is the future-state. The answer to the second question – how do we plan to get there? – is what helps build the strategy for change. It sets the path that the organization needs to follow in order to achieve the goal. It builds a framework for the transformation process based on a clear vision, a purpose, the key transformations, operating principles, and so on. Using these two basic questions, the organization can create a vision for IT transformation and a roadmap to fulfill that vision. The future-state design uses research, design techniques, and business thinking to paint a vivid picture of what the business should be like in the future.
Part 1 Month 4 Key Performance Indicators – More and more companies are adopting IT transformation and leveraging technology to improve every aspect of their business. As a company begins to implement and develop these tech solutions, IT leaders will have to be able to show the results of these changes. Tech leaders must be able to demonstrate the tangible business impact of IT transformation to their executive team, stakeholders and customers. KPI stands for key performance indicator, a quantifiable measure of performance over time for a specific objective. KPIs provide targets for teams to shoot for, milestones to gauge progress, and insights that help people across the organization make better decisions. From finance and HR to marketing and sales, key performance indicators help every area of the business move forward at the strategic level. It is critical that IT organizations and their business stakeholders set up Key Performance Indicators that align with new organizational goals.
Part 1 Month 5 Organizational Structure – The digital transformation of an organization is not just about adopting new technology, setting up an innovation lab, or moving to a new platform. There are a lot of organizational factors that affect how the transformation unfolds. One such important factor is the organizational structure. Digital transformation cannot be executed successfully if the organizational structure and the decision-making processes are not conducive to this change. For IT transformation to be successful, there has to be minimum friction and an acceptance to change. If the organization's structure or culture does not contribute to the adoption of these changes or if there is a lack of information flow in the organization, there will be a mismatch between the expected outcome and the reality of the transformation initiative. So, it is important to take the organizational structure into account, understand how it approaches change, and realize what modifications in the structure would be necessary to implement the digital transformation process successfully. One common trait of organizations with a digital mindset is that authority is distributed among all levels. Senior leadership still hold their position as policymakers and set the vision and goals for the organization, but the technology and business teams are empowered to make decisions for successful implementation and smooth transition. Organizations that are too rigid about their processes or do not trust their employees' decision-making capabilities limit the agility and growth of the transformation process and the organization as a whole. This also makes employees indifferent and even resistant to change. For successful transformation to a new digital landscape, teams have to be given ownership of their action plans and operations so that they can be fully, and willingly, involved.
Part 1 Month 6 Program Management – IT transformation is not limited to a single department or a single business function. It usually involves and impacts several areas of business. People from multiple departments of the organization come together in teams to help with the digital transformation. Since This transformation has such a wide scope, there are generally several projects ongoing simultaneously covering different areas. Program management is the process of managing several such related projects with an aim to improve the efficiency of the digital transformation process. In IT transformation, there will always be certain projects that are interrelated or interdependent. Such related projects can be grouped into a single program. Say, one project deals with the design of the company website, and another team is working on creating content for the company's online portal. Both of these projects would be closely related. So they can be clubbed into a program. Programs deliver ongoing outcomes, unlike projects that usually deliver a specific output. Program management is the management of all the related projects that make up the program. There are four key aspects of program management. To start with, it oversees complete governance of the projects such as defining the roles and responsibilities, processes, and metrics related to the projects. Next, it is supposed to manage the entire program monitoring the progress, conducting regular reviews, and ensuring stakeholders' engagement. The third key aspect is cost management that tracks and controls the spending on a project. Lastly, it ensures that the available infrastructure supports the specific projects and the overall program.
Part 1 Month 7 Change Leadership – Every new initiative requires good leadership. IT transformation is a challenging task and undergoing such a huge change in an organization requires efficient change leadership. Change leadership is a very important factor in deciding how successful and sustainable the transformation will be. Employees are often skeptical about, and even resistant to, change. Good change leadership is able to influence them positively and build enthusiasm. They generally use personal advocacy and a compelling vision to motivate others and build a robust platform for change. Change leaders are the ones who initiate the process. When they see an opportunity for improvement, they make a compelling business case and communicate the same to the employees. Only when employees see a common gain that benefits everyone in the organization will they be more engaged in the process and a good change leader understands this. After this, the change leader builds strategies for change and lays out a clear action plan that is communicated to all levels. Employees understand what they are working towards. The change leader also addresses questions and concerns to ensure that everyone is on the same page and the common goals, as well as success, are defined from the very beginning. Lastly, executing this strategy is the most challenging part for a change leader. Assigning the right people to the right tasks, breaking down big projects into smaller more attainable goals, developing metrics to measure progress and success, but at the same time trusting employees' capabilities and giving them enough freedom to make decisions within their capacity is what execution requires. A good change leader is able to execute the transformation plan with minimum friction.
Part 1 Month 8 Team Building – IT transformation of an organization is not a one-man show. It requires the combined effort of different people from different functional areas of the organization. People with unique skill sets have to come together for the transformation to be effective and sustainable. Although digital transformation is about the deployment of new technology or migrating the existing system to a new platform, it requires more than just technical knowledge. Since digital transformation has an impact on different areas of the business, it also requires people from the business side to work on the implementation. That is why building a cross-functional team is essential for the IT transformation program. The digital transformation team often has to include people from both within and outside the organization. The internal resources of the team include the right mix of people from within the organization. This will be the core team working on the transformation and should consist of people from the technical side, finance side, and the business side as well. Quite often the teams are heavier on the technical side with little to no inputs from the business sector. There may also be disagreements or friction between the members from different departments working in the same team. These issues may slow down the transformation process and must be addressed by the leadership. Apart from the internal members, the transformation should also work with the partner resources. These include technology partners who will help with the deployment of technology. System integrators are an important part of the digital transformation team and they are the bridge between the technology solutions adopted and their successful implementation. Critical members who will be especially helpful to the program should be chosen based on the skills and experience.
Part 1 Month 9 Effective Communications – Like all other business processes, in IT transformation too communication is key. IT transformation is usually a huge change for an organization and getting everyone aligned on the task is quite challenging. There are various people involved and for the transition to be seamless, everyone must be aware of what the final goal is or what the action plan is. This is only possible with effective communication. People are, in general, resistant to change. Employees in an organization tend to become comfortable in the current state and find it hard to understand why a transformation is necessary unless it has been clearly explained. They must know why they need to work for this change and how it is going to positively affect them. Moreover, it is not just the people on the digital transformation team that need to adapt to the change but all other employees who will gradually become a part of it. So it is important to have a strong strategy for effective communication within the company. There should be a multi-channel approach to communication so that everyone can be reached on their preferred communication channels. Companies need to use their intranet, emails, messaging apps, employee portals, websites, or any other channel possible to share important updates. The company culture should also evolve to support effective communication. Information should flow in all directions. Important updates in strategy or policies should be clearly communicated by the leadership, while employees should convey their concerns and challenges so the leadership can work on them. There should be enough authoritative resources for the employees to learn from. Also, technical teams should avoid using complex technical language so that everyone is able to understand their messages. These are some signs of a good communication strategy. Effective communication is able to improve employee engagement and, thus, increase productivity.
Part 1 Month 10 Meaningful Metrics – The IT transformation process needs to be monitored and measured for success. Based on what goals have been set for the transformation program, some relevant metrics have to be chosen which can clearly indicate how the digital transformation has progressed and whether it has delivered the desired outputs. It is important to focus on the world 'relevant' here. Not everything that can be measured is worth measuring. The true picture will only be reflected by some key performance indicators. There can be various ways to assess the progress and success of the IT transformation program. For instance, if a new software product has been procured, its success or progress can be measured in terms of the number of employees using the software in their day-to-day work as compared to the number of licenses purchased. Or if the goal of the digital transformation program was to eliminate repetitive tasks by automating certain portions, the KPI for measurement of success can be the amount of time saved on those tasks after the implementation of the technology. If the aim is to increase profits, the KPI could be the amount of revenue generated against the investment that went into the digital transformation. So, the metrics for measuring the progress or success of the program can be divided into different categories, such as productivity indicators, return on investment, customer focus, scope and limitations of usability, and so on. In order to choose the right meaningful metrics, it is important to know what is being measured, what is the goal set, what is the desired business outcome, and what is the balance point. Sometimes a lower KPI may also indicate success because the balance point decides what the optimum investment in IT transformation should be and overdoing it might actually be a loss.
Part 1 Month 11 Sourcing Strategies – Most organizations rely on external technology providers for procuring the IT solutions the business needs. There are hundreds of technology providers in the market offering the same kind of solutions with the same features and deciding which product to choose or which vendor to go for can be quite a tedious task. That is where the sourcing strategies of the organization comes in handy. Strategic procurement or sourcing not only helps businesses gain a competitive advantage but also helps them manage third-party relationships and mitigate risks. Strategic sourcing provides a framework to make the sourcing of technology more efficient by laying clear guidelines for the planning, ordering, receiving, invoicing, and payment processes. Sourcing strategies are also meant to define how much the organization should spend on procurement. It should include market research to give a clear understanding of the supplier market and lay down well-defined guidelines for supplier selection. Thus, some of the key steps in building a sourcing strategy include: Assessing the company's current spending on technology; Researching the supplier market; Picking up suitable suppliers for the project; Calculating the risks and costs involved; Negotiating with the chosen suppliers; Contracting the new suppliers; Reviewing and tracking to ensure desired output is achieved. Having a good sourcing strategy for the digital transformation program ensures that the spending on procurement is controlled, supplier relationships are maintained, and quality products and services are chosen. The sourcing strategy must be optimized by taking into consideration the different procurements inputs and comparing how they meet the company's sourcing goals.
Part 1 Month 12 Vendor Evaluation – Vendor evaluation is one aspect of the sourcing strategy itself. Vendor evaluation is done to ensure that a good portfolio of suppliers is available for use in the transformation program. Vendor evaluation can also be applied to current suppliers in order to monitor and measure their performance. It is essential for decreasing costs, minimizing risk as well as for the continuous improvement of the process. Vendor audits must be undertaken from time to time in an organization as there is always a need for quality control in the technology market. Vendors are required to deliver the same quality of products and services as agreed in the contract. Continuous vendor evaluations ensure that they comply with these quality standards. Particularly in the case of a new project or a new procurement, vendor evaluation is absolutely essential. It helps in determining whether a prospective vendor will be able to meet the organizational standards and the specific requirements of the digital transformation project undertaken. The goal is to choose a low-risk vendor that offers the best-in-class products or services. There are many important factors to consider when choosing a vendor for a particular project. Apart from the quality of product or service, there may also be legal risks involved such as regulatory compliance requirements or cybersecurity risks. Proper vendor assessment help in mitigating these and similar risks reducing the liabilities on the organization. Vendor evaluation can be done on many different criteria. If the vendor evaluation is being done for a new product, competitive selection can be done by comparing the features and services offered by different vendors and choosing the one that best suits the project requirements. Vendor evaluation can also be done by separately scoring individual vendors on different factors, such as price, features, reliability in delivery, and so on, and then comparing the scores to choose the highest scoring vendor.
---
Leading IT Transformation – Part 2- Year 2
Part 2 Month 1 Vendor Selection – Vendor selection is just as important a business process as all other strategic processes in the IT transformation program. The sourcing strategy of an organization, or the specific program, should usually lay out the terms and conditions of vendor selection as well. During the vendor evaluation stage, we have already assessed the prospective vendors and documented the results, be it through comparative analysis or by scoring individual vendors. That information can now be used for vendor selection. The vendor evaluation process gives a portfolio of prospective vendors that seem to be promising. During vendor selection, it is time to verify and ensure that the evaluation is correct and the preferred vendor will be able to meet the organization's needs. This is very similar to recruiting a new employee, where we first evaluate their CVs and then conduct interviews to see if they will fit the role as expected. Vendor selection also follows a very similar process. The first step in vendor selection is shortlisting. Potential vendors are shortlisted based on the evaluation and ranking of the proposals received. Usually, the top-ranking vendors whose solutions meet most of the technical requirements of the project team and other stakeholders are called. The next step involves a product demo. The demo gives an opportunity to see how the product works and whether it will fit the needs of the organization. After this, the final list of prospective vendors is created based on all the information from the initial evaluation to the demo notes. And finally, after weighing the pros and cons the vendor selection is done.
Part 2 Month 2 Contract Negotiation – After vendor selection is done, a contract has to be signed to formalize the terms of the agreement. But before a contract is finalized, there is generally a process of contract negotiation where both parties discuss and smooth out all the details of the contract. It is important for parties involved in a contract to understand their rights as well as obligations. The expected services and the compensation against those services should be clearly defined. All stakeholders should be in agreement with the terms of the contract. Only when these and other conditions are satisfied, can a contract be considered successful. This is what contract negotiation ensures. Negotiation of the terms of a contract should take into account all of the above points as well as other basic aspects of the agreement. Some of these aspects would be the price, quality, services offered, delivery, terms of payment, support, and any other crucial issues. Apart from these core factors, there are some other points of negotiation as well which ensure that the contract will work smoothly on application. For instance, the contract needs to define the KPIs to be used for vendor performance monitoring and the reporting methods. It should define the communication methods, invoicing methods, and delivery practices, including any system integrations that may be required from the vendor. The contract should also lay out the terms for dispute resolution and clearly name the contacts on both sides for such purpose. Any training or skill transfer requirements must also be agreed upon before finalizing the contract. A final critical component is to anticipate a possible future amicable "divorce". The contract should clearly specify ownership of data, intellectual capital developed, customer relationships, how data will be transferred to a new vendor, transitioning knowledge, etc., if either party terminates the contract.
Part 2 Month 3 Sourcing Transition – Often an organization may need to switch from one supplier to another. The existing supplier's quality of service may be dipping or the technology product they're offering no longer serves the business needs or the organization is growing and the supplier isn't capable of scaling their services to keep up with it. Whatever be the reason, transitioning from one supplier to another is not easy. An organization should have a sourcing transition plan just as it needs a disaster recovery plan. When exiting a contract with a supplier, it is important to focus more on what the organization aims to achieve in the first place. When the goal is known, it becomes clear what the existing service provider is not able to offer. It also makes clear what the organization needs to seek in a new supplier or a new product. Ideally, a contract should take into account the changes that may come across in the organization in the future and it should prepare both parties to adapt to these changes and work together to achieve the required outcomes. But it is not always possible for the supplier to adapt and evolve. That is when a transition becomes necessary. A successful sourcing transition requires four key considerations: assessing the organization's requirements, minimizing disruption during the transition, ensuring that any skills, knowledge, technology, or manpower lost in the transition are sufficiently replaced by the new supplier, and monitoring to ensure that the new suppliers are delivering the desired outcomes.
Part 2 Month 4 Effective Partnerships – IT transformation of an organization does not just need suppliers or service providers. It needs strategic and effective partnerships that last and give the business a competitive advantage. IT transformation relies on technology partners for a lot of functions, starting from strategizing, planning, procurement, and deployment. Every organization may have different needs and based on those needs, partners have to be selected strategically. There are usually three main pillars supporting a partner ecosystem – development platform partners, technology partners, and implementation partners. The development platform partners are chosen based on what kind of a project the organization is working on. Platform vendors provide the development platform where all the applications will be built. Technology partners are the ones providing the hardware, software, SaaS, OEM, and other solutions. They have expertise in their respective domains and help add the desired feature to the applications. And lastly, the implementation partners are the system integrators who help deploy the applications and technology developed in the organization. Effective partnerships can make digital transformation much smoother. Picking partners that understand the business and how transformation works, partners who can work as a catalyst in making the IT transformation a success, is essential. Not just picking the right partners but building a relationship that benefits everyone is important as well. Partners need to work in close collaboration. Neither the organization nor the partners should focus on individual goals and self-interests but should work towards a common goal. Effective partnerships can make the transformation process more agile, flexible, and economical.
Part 2 Month 5 Vendor Management – Vendor management refers to all the processes involved in managing and monitoring vendors and vendor relations. Vendor management practically starts from the time of vendor selection itself. It also includes contract negotiations, cost control, risk mitigation, and more. Vendor management is crucial to the IT transformation process because it helps identify opportunities for cost-saving, reduce the risk of disruption by ensuring that products and services are delivered on time and control the quality of service being delivered. Vendor management also helps build better vendor relations as communication flows freely in both directions and the needs of both parties are accounted for. Vendor selection and contract negotiation have already been discussed in the previous sections. The next important step in vendor management is vendor onboarding, which involves getting the required documentation and formalities done to get the services of the vendor started. This includes updating the payment information, contact information, reviewing vendor licenses, and fulfilling the tax and insurance formalities among other things. Vendor management also involves vendor performance monitoring where their performance is measured against some key performance indicators, which may be based on quality, delivery, scalability, and so on. The next important aspect is monitoring and managing risks that could impact the organization. Some examples are risks of non-compliance, cybersecurity issues, intellectual property issues, and so on. It is important to monitor that vendors are compliant and follow regulations. Vendor management also ensures that vendors are paid on time and in agreement with what has been finalized in the contract.
Part 2 Month 6 IT-Package Evaluation – Procuring IT package solutions is the same as procuring any other resource for the business. It needs the same amount of research and evaluation to improve the returns on investment. Organizations usually go for a very objective IT-package evaluation which only focuses on whether the package has all the features to meet all the unique needs of the transformation program. A package that ticks all the boxes is considered suitable. But in the long run, other factors affect the quality of the purchase too. More subjective criteria such as user experience, which may vary from individual to individual, can also play an important role in determining whether the package is really delivering the desired outcome. The IT-package evaluation, thus, has to be balanced between objective and subjective criteria. Some of the common factors on which IT packages can be evaluated and judged include the cost, ease of installation, functionality of the software, software architecture, technical issues, integrability with other platforms and tools, and so on. The IT-package evaluation has to follow a pre-set process. It starts with identifying the requirements of the project, setting some goals for the functionality and performance of the software. Next, a competitive selection of packages must be carried out shortlisting only those vendors that are worth considering. The next step is product demos which help understand the features that the package provides and how they can be implemented. And finally, a technical evaluation that tells whether the software meets the company's technical vision.
Part 2 Month 7 Agile Practices – An agile methodology refers to practices that focus on continuous improvement, flexibility, increased productivity, and efficiency to accelerate the progress of a project or the organization as a whole. Adopting an agile methodology can help accelerate the digital transformation process by enabling significant improvements in the process and introducing innovative ways of achieving the desired results. Organizations that adopt agile practices are better at prioritizing their tasks, aligning their IT goals with their business goals, and improving measurability. All of these contribute to the success of an IT transformation program. Agile practices are also known to improve employee morale and reduce the risks in a project. Agile methodology recognizes that technology is not the only priority in IT transformation. Rather business value comes first. It is important to start the transformation process knowing why and how it will help add value to the business. The agile approach accepts and encourages change. It gives the process enough flexibility to test and switch if the business' goals or priorities change at any point. Agile practices require continuous learning, collaborations, and improvements through small, incremental steps. It divided work into smaller, more productive sprints to ensure that every little goal achieved takes the team closer to the bigger goal. Agile practices also encourage better communication and transparency through daily updates and an efficient reporting system that makes it easy to track the progress. All these factors help in improving the quality of work and reducing the chances of failure, thus reducing the overall cost of the program.
Part 2 Month 8 Implementing Kanban – Kanban is a method of workflow management that focuses on minimizing waste and maximizing efficiency. Kanban helps in visualizing the workflow in an organization or a project and helps identify roadblocks that are constricting the path of flow. In the IT transformation process too, Kanban can be sued to accelerate the process with maximum efficiency and achieve output faster. Implementing Kanban is relatively simple. To visualize the workflow, traditionally a Kanban board was used. There are different columns on the board that represent each stage of the workflow and some cards with each work item or task written on them. As a particular task is ready to be taken up, it is added to the board, and as it progresses the corresponding card also moves from one column to the next until the task is completed. The aim here is to improve the flow which means there should be no work getting stuck.
Kanban works on a pull system. That means new work will only be pulled in when there is the capacity to accommodate that work. To achieve this, a limit is set on the work-in-progress column of the Kanban board, so only a specific number of cards should be on that column at a given time. New tasks, or cards, will only be added when there is an available slot. This helps improve the efficiency of the process, reduce the pressure on the team and identify any bottlenecks in the process. Today, there are several software and tools that help organizations implement Kanban effectively.
Part 2 Month 9 Fine-tuning Kanban – The implementation of Kanban can be made more fruitful by fine-tuning the process and adding ways to monitor and measure the success of the method. The implementation of Kanban principles may seem easy but in practice, there may be many challenges that an organization faces. The Kanban method not only affects the program it is being applied but changes the way the entire organization works. Workflows from one desk to the next only when there is capacity. Products will be procured only when there is a need. These practices, though highly beneficial to the organization overall, may be hard to adopt for all employees. So training and knowledge sharing are important to ensure that all employees are able to recognize the real benefits of using the Kanban system. Once the system is rolling, it is also important to measure its progress and its impact. For this, certain metrics have to be chosen which can reflect how Kanban has improved the process. These metrics could be time-based, productivity-based, and so on. For example, the lead time and cycle time shows the average speed of a team on a task during a given time period. Improvements in the lead time and cycle time are indicative of improvements in the process. Another metric commonly used is Throughput, which gives the number of tasks finished with a given time period. Improvements in Throughput also indicate improvements in workflow. These and other metrics can help to continuously monitor the implementation of Kanban and measure its success.
Part 2 Month 10 Implementing Scrum – Scrum is a framework for implementing an agile approach in an organization. The agile method focuses on quick response to change, short sprints of work, and incremental growth to ensure increased productivity. The agile method is characterized by iterative developments and Scrum is the ideal framework for organizations seeking to adopt an agile approach. Scrum helps in a project's development by taking up small iterations that are repeated for every task until the final product is ready to be delivered. There are specific roles, events, and rules within the Scrum framework that must be followed by every member of the Scrum Team to ensure the success of Scrum. Implementation of Scrum requires a Scrum Team, which is managed by the Scrum Master. The role of the Scrum Master is to remove roadblocks and ensure compliance with the Scrum rules. There is also a Product Owner who is responsible for defining the requirements of the project, helping the team in the development of the project each day, and validating the deliveries. The Product Owner interacts with all the stakeholders of the project. The project is executed in short sprints and at the end of each sprint, an incremental version of the product is delivered until the final product or outcome is achieved. The project is distributed into sprints during the sprint planning meeting. There are daily meetings to review the status of activities and sprint review meetings to assess the results and deliveries at the end of each sprint, to see if they are within the expectation of the Product Owner.
Part 2 Month 11 Fine-tuning Scrum – The Scrum framework is in itself a complete system and there is very little scope to change the basic elements of this framework. However, Scrum being a framework only provides the structure and some of the finer details can be decided upon by the internal teams. It does not necessarily have to tamper with the framework but rather find ways to implement it better by doing things a little differently. For example, the organization has the liberty to choose the Scrum Team. To ensure better implementation of Scrum, the Team should have some familiarity with Scrum as well as the transformation project undertaken. Another important step in fine-tuning the Scrum implementation in an organization is regularly revisiting the project's goals and objectives and updating the Product Backlog. Daily Stand-up Meeting must be held with the Scrum Team to share updates on the progress and any hurdles faced in the execution of Scrum. Review and retrospection are also crucial to fine-tuning the Scrum framework. The deliverable of every sprint must be reviewed and the progress of the overall project needs to be measured regularly as well. To ensure that the Scrum implementation is on track, it is important to document all the inputs received during the daily and sprint review meetings. These discussions may often lead to suggestions on actionable improvements from the team members of stakeholders and these should be considered for application. It is also important to retrospect and document all the lessons learned during a project, which can be helpful in future projects.
Part 2 Month 12 Servant Leadership – For a successful IT transformation, the importance of good leadership has already been emphasized in one of the previous sections. But what is even more useful than good leadership, is servant leadership. The philosophy of servant leadership puts the leader at the bottom of the hierarchy. In this philosophy, the role of the leader is to serve everyone else, starting from customers to employees. Instead of holding a position of authority and command, servant leaders put the employees' needs ahead of their own. As the leader works with the team, on an equal footing, it helps boost employee morale, and performances are seen to soar. Servant leaders focus on empowering and uplifting the people working with them, instead of simply inspiring with words. All decisions that a servant leader takes are in the best interests of the team. He or she is empathetic and looks at situations from others' perspectives to better understand the challenges. Servant leaders ensure that employees have all the necessary resources, training, and infrastructure to meet their objectives, thus ensuring that they can perform their best. A servant leader is a good listener and pays attention to what his or her team members have to say. He or she encourages communication and is receptive to their thoughts and concerns. Servant leaders are required to have foresight, persuasion skills, creative thinking, self-awareness, and other qualities that help them support their teams better. A servant leader can make the IT transformation process much faster and more efficient by driving employees to give their best and providing them an environment that nurtures growth.
---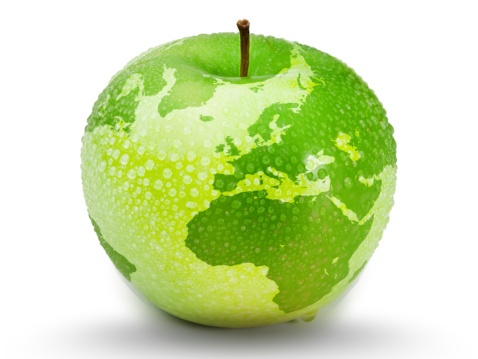 Methodology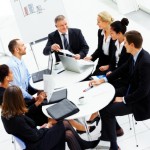 Leading IT Transformation
Leading IT-Transformation – Program Planning
The corporate training program on Leading IT-Transformation is a 2-year program for professionals from the Technology, Insurance, and Financial Services industries. The program is divided into 24 modules to be delivered in 6-hour monthly workshops. During the program planning stage, a brief discussion will be held to understand the current state of the IT landscape of the organization. An initial assessment of the organization will help identify the gaps in the implementation of IT in the organization. It will also help identify the areas in which the organization is struggling and how IT transformation can help address these issues.
With inputs from the organization and the concerned departments, a 90-day plan can be developed that will cover all the necessary aspects of IT transformation. The program planning stage includes the current state assessment. At this stage all the issues existing in the business such as lack of trust between IT and other business areas, failure in implementing technologies, or inefficient outsourcing which makes IT transformation essential for the business to function better. It will also take into account who the participants of the program will be and what their qualifications and current level of understanding of IT implementation are. This helps in determining a suitable rhythm and flow for the delivery of the program content to ensure that all participants can grasp maximum information.
After the current state assessment, the planning for the next stage of design and implementation has to be done. This brings us to the future state design stage. Under future state design, there are basically two questions to answer – what do we aim to achieve? And how do we plan to get there? The answer to the first question, that is "what do we aim to achieve?", will tell us of the goals that are set for IT transformation in an organization. With the goals in place, it is easier to create a roadmap to help us achieve these goals.
The answer to the second question, "How do we plan to get there?", gives us the roadmap itself based on which the IT transformation can be undertaken and implemented successfully.
The insights obtained during program planning will help decide the pace of the remaining stages of the program and identify the topics to emphasize or prioritize based on the organization's needs. Any adjustments to the scope of the program and the curriculum, if found necessary, may be done at this stage.
Program Development
Once program planning is completed, the next stage in the corporate training program will deal with program development. The program development stage starts with the discussion of the curriculum as an attempt to gauge the participant's basic understanding of the topics. Any amendments that may be felt to be necessary after the previous program planning stage, are carried out and the adjusted or amended curriculum is shared with all participants.
The program development stage proceeds with the discussion of transformation roadmaps. The transformation roadmap in the digital transformation of an organization is the guide that leads the way in identifying the roadblocks and defining the actions to be taken in order to achieve a successful transition. The transformation roadmap requires the inputs on the current status of digital maturity of the organization, which is already assessed in the current state assessment, as well as the future goals in sight. Once the current state and the future goals are known, the gaps that need to be filled can easily be determined, thus giving the roadmap to the desired future state.
At this stage of the program, the participants should be able to clearly assess the current state of their organization's IT landscape, identify the issues that persist, create a future vision that is in line with the industry's standards, and roughly build a plan or a roadmap that takes the organization closer to the perceived goals.
Organizational Structure
After the transformation roadmap, the program moves on to discuss organizational structure which plays a very important role in the transition. The program discusses how the organizational approach affects how well a new digital strategy can be executed. A digital transformation will affect not one but all the departments in an organization. In such a case, the organizational structure, the decision-making process, the hierarchy, everything plays an important role in determining how the new mandate will be received.
Digital transformation requires new ideas to be encouraged, approved, and implemented without delay. If an organization has a traditional way of working or a hierarchy that has layers that are tough to penetrate, digital transformation may take longer to plan, develop and implement. In an organization with a flatter structure, the flow of information will be easier and so will be the execution of new digital strategies. By the end of this module, the participants should be able to understand what their organizational structure is like and how their IT transformation process can be affected by it. They should be able to develop a transition plan keeping in mind the unique needs of their organization's structure and its approach to change.
Program Management
The next stage of program development deals with program management. At this stage, the participants will be guided on how the IT transformation program in their organization must be handled. As all planning and assessment activities are over by this stage, the digital transformation projects can gradually be introduced in the various departments of the organization. Program management refers to the application of all the insights and the tools developed so far to each project in an attempt to achieve the ultimate future state that has been visualized in the planning stage.
The digital transformation process is not a standalone project or a small change in a single department that will not affect any other areas of the organization. It is rather a foundational change and will change the entire dynamics of how the organization functions and delivers value to its customers. This means that digital transformation is not the responsibility of a single employee or a single team. Digital transformations are wide in scope and they may involve a number of different functions of the organization or multiple business units within the organization, or even the entire organization in some cases.
So, there will be multiple projects that are interrelated and these projects will have to be grouped together into a program. It will be important to understand, at this point, which projects have commonalities or are related to interdependent functions. Only those projects which are mutually related must be grouped into a program as that makes it easier to monitor the progress. There may be multiple programs under the digital transformation endeavor of an organization and each of these programs has to be tracked and managed using specific management techniques and knowledge. That is what program management teaches.
Program management will encompass planning the transformation work at hand in accordance with the transformation roadmap, ensuring that the changes are correctly and properly implemented as well as making sure that all the work is aligned with the organization's overall strategy. Program management requires the managers to ensure that the governance of the programs is efficient, finances are tracked and controlled, and the requisite infrastructure for supporting the projects is in place.
Change Leadership
The program development stage will also emphasize the importance of change leadership. Whenever an organization is undergoing a transition of any kind, leadership plays a very crucial role. Effective change leadership is instrumental in carrying out IT transformation successfully in an organization. Change leadership is not just about having sufficient knowledge and experience in the field but also about how the leadership can motivate and influence others to build an environment conducive to change.
A massive transformation in an organization may be tough on many people. Workloads may increase, people may be required to leave their comfort zones and adapt to new technologies and a different work environment, they will have to be willing to learn new things. It is easy to lose focus of the goal and feel exhausted under these circumstances. During such times, it is this change leadership that has to drive the people with enthusiasm, personal advocacy, and vision. An active, driven and responsive change leadership ensures that communication and collaboration are two-way and effective.
The program discusses how efficient professionals can become successful change leaders. Change management is required to be controlled and sustained by the change leaders. A good change leader knows how to drive transformation in the organization with dedication at all levels, the involvement of all employees, and free-flowing communication. The change leader must be able to clearly communicate the business case for change and how it is beneficial for everyone in the organization. He or she should also be able to put forward a clear call to action throughout the organization for all levels. The change leader's job, however, does not just end at bringing people together and getting them to work towards the goal. He or she is also responsible for ensuring that the strategy for change is revisited, communicated to all levels from time to time, and ensuring that the transformation action plans are being implemented as expected.
The change leader is expected to show strong collaboration skills and remove the barriers between the different departments and the different levels within the organization. Barriers inhibit the flow of information which in turn increases resistance to change. It is the responsibility of the change leader to ensure that such resistance and friction are eliminated.
---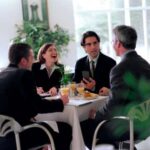 Team Building
While change leadership continues, IT transformation requires effective team building as well. Digital transformation is not a one-man show and it is only when all the little cogs mesh together perfectly that the transition can be carried out in a seamless manner. That is why team building is just as important as choosing the right leadership for change. The team, in fact, starts with the leadership itself. While the leadership brings experience and knowledge to the table, the team also needs people who bring their own expertise. Business experts, financial analysts, IT engineers, and many other skilled employees are essential in a team working on digital transformation.
One major reason for failure in the implementation of IT transformation is often that the team that is built for the job includes more people from the technical side and little to no input from the business side. Successful digital transformation requires the skills and the efforts of both tech and business personnel. However, both areas being very different, there may often be friction among the team members where one side may not understand or value the opinions of the other. That is why it is essential to have team-building exercises and interactions with the leadership so that everyone feels welcome and valued in the team and everyone understands that they are all working towards the same goal and this is not an individual feat.
External Teams
Apart from the core team that mostly comprises internal members, there may also be external partners involved in this initiative. Deployment of new technology in the organization will often require the help of partners. IT transformation requires people from across multiple disciplines. It needs experts from technology, business, and processes to ensure that the transition from current state occurs smoothly with minimum setbacks. All of these skills or resources may not be available within the organization. That is when it becomes necessary to have external teams as well. Including technology partners in the change management team also requires careful planning.
When choosing partners, consider their experience in the field, their number of successful projects, their client feedbacks, their approach towards issue resolution, etc. It is important that the external partners chosen to assist the internal teams in the IT transformation process understand the organization. Knowing what the organization needs, how it functions, what are the strengths and weaknesses of the internal team, etc. will help them understand their role in this whole process much better.
The right technology partner included in the external team can provide technological capabilities that the organization may be lacking. They can provide the hardware and software solutions that the organization needs. A partner that understands what the organization needs will be able to suggest the right kind of solutions.
Then there are implementation partners who will be required for tasks like system integration, which is an equally important part of the whole process. Technology solutions need to be deployed correctly for the organization to reap maximum benefits out of them. A good systems integrator can lay down all the technology solutions available in front of them and put together all the pieces to ensure that the organization can rely on the new technology. Implementation partners can even assist the core team in strategizing, planning, and managing the entire digital transformation process.
Overall, in team building, it is essential to bring together all the best members from different areas in the organization, as well as outside the organization. Transformation is a demanding task and it will need people who know the business inside out. This program will discuss how to choose the right partners to include in the team and what makes them suitable for the task.
Effective Communications
Effective communication is the next most essential tool to be discussed in the program development stage. In an organization undergoing a digital transformation, the core team or the extended team, the vendors, the support staff, and everyone else involved need to know what they are working for. And that can only be achieved with good communication. For everyone to be on the same page, it is important that communication flows both ways, top to bottom and vice versa. While the leadership needs to communicate with the lower levels to tell them what the common goal is and how the organization plans to achieve it, the people working on the field have to communicate whatever issues and challenges they are facing in practice so that the leadership can help remove barriers or provide brainstorm for solutions.
Meaningful Metrics
The next essential factor to be discussed at this point is the need for meaningful metrics. The digital transformation strategy may be very robust and implementation may be flawless as well. However, to measure the progress and success of the IT transformation program, it is important to have some metrics in place. Some key performance indicators (KPIs) have to be decided upon to gauge how effectively a particular technology has been deployed or how effective the technology has been in bringing about the desired changes in the organization. These KPIs or metrics must be relevant and meaningful providing the correct status of progress and the efficacy of the digital transformation efforts.
Many organizations fail to monitor the effectiveness or performance of their digital transformation initiative and as a result, the success or failure of the effort remains unclear. It is undoubtedly challenging to measure the success of IT transformation. There is no one-size-fits-all approach to this as every organization has different requirements and different goals. The purpose of digital transformation is different for different organizations. So, the metrics used to measure the progress and success of the transformation cannot be the same for all.
While one organization may be undergoing digitization for the first time, another may be upgrading from a legacy system and adopting new technology. Further, there may be differences in the scale of transformation, where one organization may be undergoing transformation throughout the enterprise while another may be carrying out digital transformation only in a particular department. The KPIs or metrics for each case have to be decided based on all these factors.
Examples of such KPIs could be the percentage of profits earned as a result of new technologies implemented or the amount of time saved on data entry due to the adoption of a cloud-based solution, to name a few. Depending on what the organization is looking to achieve, the measurement metrics can be chosen.
It is also important to decide how many metrics to track and report. Choosing too many at once makes the process too complex and may not give any valuable or in-depth insights to act upon. This program will discuss everything about how to decide and pick meaningful metrics that can reflect the true picture of the digital transformation initiative.
Sourcing Strategies
The next module in this program will discuss sourcing strategies for the IT solutions that an organization plans to adopt and deploy. Not all organizations can have technological solutions designed and developed in-house. For some, it is out of their area of work, while for some other organizations who are in the tech business, an in-house solution may not always be economical or feasible.
This makes it necessary to have tech sourced from external vendors. Procuring in digital transformation requires a full-fledged strategy as well. There are hundreds of vendors for a company to choose from. Conducting market research, selecting the right vendor through a competitive process, allocating the right amount of funds for tech sourcing, choosing the right and relevant tech solutions that the organization can benefit from – all of these and more factors have to be taken into account in the sourcing strategy.
A good sourcing strategy not only ensures reduced cost as it involves spend management and risk evaluation but also ensures increased business value by clearly defining the procurement and supplier management strategies. This program will discuss what makes a good sourcing strategy and how an existing strategy can be enhanced.
---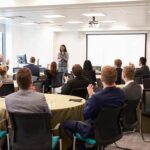 Vendor Evaluation
Vendor evaluation and assessment need to be done before zeroing in on one supplier and getting into a contract. Vendor evaluation will help determine if a particular vendor or supplier will be able to meet the organization's needs and standards. Supplier portfolios have to be examined and a competitive evaluation and selection have to be done to choose a low-risk, optimum cost, and best-in-class vendor. Once vendor evaluation is done, vendor selection and contracting may be done, in line with the organizational requirements.
The next few modules in this part of the program will deal with contract negotiation, building effective partnerships, and IT-package evaluation.
When a new vendor is decided upon and contracted, the details of the contract must be discussed, negotiated, and agreed upon by both parties. A vendor offering technology solutions to the organization will have certain requirements of its own and the organization will have its own terms and conditions. The contract negotiation process will iron out these details. There are legal and business aspects of negotiation to be considered. There are also other factors that may affect the entire deal, such as whether the terms of the contract are benefiting everyone involved, whether both parties are acting credibly, whether the contract meets the overall objective of the project, and so on. Contract negotiation is best done in consultation with a lawyer because, though the business aspects of the contract may be easily handled by the team, the legal aspects may be critical and usually need expert guidance to ensure there are no risks involved.
Vendor evaluation is one thing. It does not necessarily assure that the product, or the IT package, that has been chosen will be just what the organization needs. There are several Tech solutions available in the market and though a vendor may have passed all reliability and quality tests, it does not mean that their product is suitable for the organization. That is why it is important to evaluate the IT packages on offer as well. The key here is to obtain a software package that best meets the needs of the organization. Every organization is functionally different and has different requirements when it comes to technology solutions. This program will teach the participants how to look at IT package selection with a holistic and business perspective and not just from a technology standpoint. IT package evaluation has to be done on the basis of what every department of the organization will need and whether the solution offered will be able to meet most, if not all, of these needs. An IT package must be carefully scrutinized for any deficiencies before finalizing the contract with the vendor.
Program Implementation
The next stage after program development is the implementation of the IT transformation using all the tools, strategies, and resources that have been developed so far. The first step in program implementation will be adopting of Agile practices. Agile digital transformation is a concept that dates back to the 90s. Agile transformation is the transformation of the entire organization into a self-sustaining, collaborative environment by deploying secure and engaging digital technologies. It also focuses on data-driven insights to continuously improve performance.
Agile Practices
An agile organization should focus on certain key aspects like a reduction of processes, removing the many layers of management, building cross-functional teams, embracing innovation, and paying more attention to customer interaction. While digital transformation is simply focused on introducing new technology within the organization in order to optimize the operations by eliminating old or obsolete technology, agile transformation looks at a holistic change in the way the organization functions.
Agile transformation is a change in the mindset of the people involved. Organizations often recognize the many benefits of an agile transformation but are unsure about how to bring this massive change in the way they function. Introducing complex practices or frameworks in the very beginning may often make the transformation slower, as the organization is unable to cope. Rather lean agile practices should be taken up in the initial stages, which allows the changes to be implemented in small incremental steps.
Lean practices such as eliminating waste, reducing work-in-progress, amplifying learning, empowering the team, accelerating delivery, and so on can ensure that the organization gradually transforms the way it functions in every aspect. This mindset will then seep into all levels and all operations of the business, including the digital transformation process.
Implementing Kanban
The program implementation phase will also focus on the need to implement Kanban in the digital transformation process. Kanban is a pull system of work that minimizes loss and maximizes the efficiency of the process. It is aimed at improving the workflow in the organization by allowing the team to track and manage tasks in a visual format. Implementing Kanban in the transformation process can accelerate the project execution by restricting the teams whenever needed and reducing the batch sizes of the work involved. Implementation of Kanban requires just 5 simple steps to be followed. These are – mapping the current workflow, visualizing the current and upcoming work, identifying bottlenecks and optimizing the process to improve flow, limiting the work in progress, and lastly, measuring and improving the system. Thus, the Kanban system provides a systematic approach to the process and helps identify opportunities to improve efficiency.
Once the Kanban system is in place and is operational, it is possible to continuously monitor and fine-tune it for continuous improvement. Kanban is not a one-day activity or a one-time event but is meant to become an integral part of the way the organization works. It has to be one of the many changes that digital transformation brings to the organization. Work will keep changing as the transformation process progresses and the Kanban system has to evolve along with it. Certain metrics can be used to measure the performance of the system, such as lead time and cycle time, work in progress, queues, blockers, and so on. These different metrics will be discussed in detail under this module. Such metrics can offer valuable, actionable insights that help improve the process.
This section of the program will discuss what the philosophy of Kanban is and how it can be applied to the IT transformation process. The easiest way of implementing Kanban in any process is by using a Kanban board with different columns and some cards. Each column represents a step in the workflow, say 'requested', 'in progress', and 'completed', and each card represents an item of work. As a particular work item progresses it will move from one column to the other every time it completes a stage. This helps in visualizing the workflow and tells the team members which tasks are still in process and which have been completed. Traditionally, this was done with the help of physical Kanban boards but today there are several software solutions that can help implement and practice Kanban for continuous improvement in an organization. The idea is to limit the number of work items that can fit into the 'in progress' column. This ensures that only a few active tasks are being handled at a time, and a new task will be pulled in only when there is capacity in the column. It prevents overloading of the team members and ensures that each task is completed perfectly. It will also highlight the problem areas if the workflow is getting stuck at any point.
Implementing Scrum
Another important tool to assist with program implementation which will be discussed at this stage is Scrum. Scrum is a part of the agile approach that can be used to improve the efficiency of the IT transformation program. Implementation of Scrum requires the organization to follow some core values such as focusing on only a few things at a time, building a supportive environment to tackle challenges, encouraging communication so that concerns can be expressed and addressed, showing commitment to success, and respecting each other as teams work