Innovation Ecosystem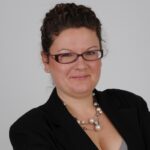 The Appleton Greene Corporate Training Program (CTP) for Innovation Ecosystem is provided by Mrs. Beauregard MBA Certified Learning Provider (CLP). Program Specifications: Monthly cost USD$2,500.00; Monthly Workshops 6 hours; Monthly Support 4 hours; Program Duration 20 months; Program orders subject to ongoing availability.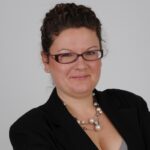 Personal Profile
Mrs. Beauregard is a Certified Learning Provider (CLP) with Appleton Greene. Mrs. Beauregard is a leader with 20 years of management experience in large and small manufacturing companies based in Canada and the USA. She provides companies with tools and skills to accelerate their innovation!
After completing her MBA in Business Management at Université Laval in 2002, Mrs. Beauregard quickly turned to product management. She then completed her training in product management and development, project management, market analysis and performance indicators with the Product Development and Management Association (PDMA) by obtaining the New Product Development Professional (NPDP) certification in 2007.
Her career drives her later to build on her strengths in program management, portfolio and organization by leading and contributing to the programs and project offices. To find more and more tools to ensure the performance of the programs entrusted to her, Mrs. Beauregard completed her Green Belt Lean Six-Sigma certification in 2018.
Her experience in innovation management allows her to mobilize teams, structure tasks and define proper roles, so everyone understands expectations and contributes to the height of their abilities while learning!
Recognized for her empathetic leadership, ability to solve complex problems quickly and efficiently, and bringing innovative business models, Mrs. Beauregard has contributed to the success of many product developments and partnership projects, optimizing internal processes and clarifying roles to achieve the goals entrusted to her.
To request further information about Mrs. Beauregard through Appleton Greene, please Click Here.
---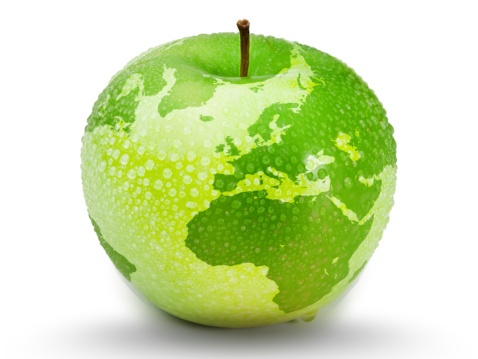 (CLP) Programs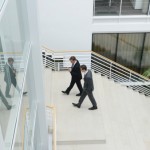 Appleton Greene corporate training programs are all process-driven. They are used as vehicles to implement tangible business processes within clients' organizations, together with training, support and facilitation during the use of these processes. Corporate training programs are therefore implemented over a sustainable period of time, that is to say, between 1 year (incorporating 12 monthly workshops), and 4 years (incorporating 48 monthly workshops). Your program information guide will specify how long each program takes to complete. Each monthly workshop takes 6 hours to implement and can be undertaken either on the client's premises, an Appleton Greene serviced office, or online via the internet. This enables clients to implement each part of their business process, before moving onto the next stage of the program and enables employees to plan their study time around their current work commitments. The result is far greater program benefit, over a more sustainable period of time and a significantly improved return on investment.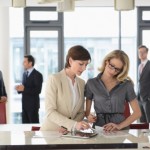 Appleton Greene uses standard and bespoke corporate training programs as vessels to transfer business process improvement knowledge into the heart of our clients' organizations. Each individual program focuses upon the implementation of a specific business process, which enables clients to easily quantify their return on investment. There are hundreds of established Appleton Greene corporate training products now available to clients within customer services, e-business, finance, globalization, human resources, information technology, legal, management, marketing and production. It does not matter whether a client's employees are located within one office, or an unlimited number of international offices, we can still bring them together to learn and implement specific business processes collectively. Our approach to global localization enables us to provide clients with a truly international service with that all important personal touch. Appleton Greene corporate training programs can be provided virtually or locally and they are all unique in that they individually focus upon a specific business function. All (CLP) programs are implemented over a sustainable period of time, usually between 1-4 years, incorporating 12-48 monthly workshops and professional support is consistently provided during this time by qualified learning providers and where appropriate, by Accredited Consultants.
---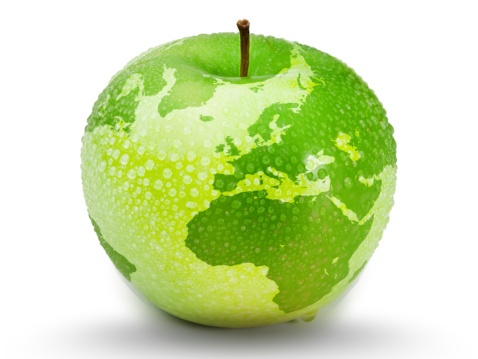 Executive summary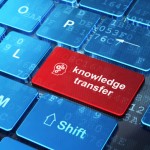 Innovation Ecosystem
Today's consumers are exposed to tons of new products. According to a Nielsen study, around 57% of recent survey participants stated that they had bought new products during their last trip to a simple grocery store. That is only in one segment. What about the whole CPG industry? How can you stand out with recurring launches of relevant new products? You need to stay top of mind for your customer through a sustainable new product roadmap.
That is easier said than done, and the pressure of recurring new product launches makes more than one team break. Leaders are overwhelmed by the complexity of aligning all the variables required for:
● Finding the golden ideas;
● Building a solid product concept;
● Developing a product that meets the cost and the production requirement while being appealing to the customer;
● Launching the product on a limited budget but still reaching the required awareness.
This entire program is known to reduce time-to-market by 20-25%, improve internal alignment and structure resources to ensure a sustainable pipeline of new products.
This program can help you build a structured new product development ecosystem that will support the short-term requirements while allocating resources to big ideas that will drive more incremental sales and make your competitors jealous.
---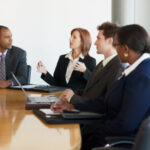 Solid Foundation
The program starts by building a solid foundation for the overall ecosystem. A straightforward process maps the directions and the steps that the team needs to go through. It clarifies who needs to be involved to avoid conflict and prevent rushing ahead too quickly toward execution. Decision-makers need visibility of the concept and control over when spending will happen and when new resources should be invested. Return on investment versus risk is an essential aspect of the process that supports healthy cash flow planning while simultaneously developing new products. This program will accompany the definition of governance, the decisions required, and the information needed to support them.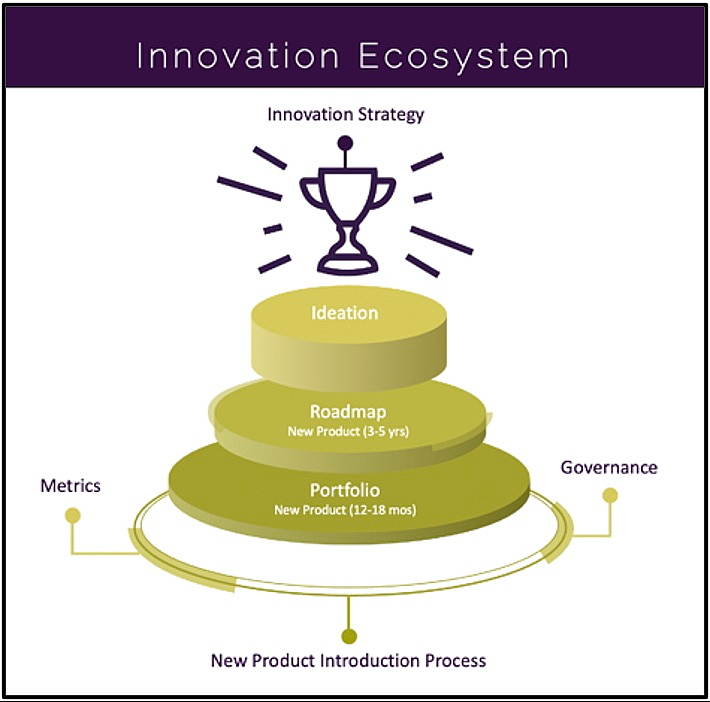 Building a solid foundation with a phase-gate process also supports the consumer-centricity of new products. It has been proven that a new product developed around a consumer need instead of a white space in the company's product portfolio has a significantly more chance of success, achieving the targeted sales volume. If the product solves a real consumer problem, the consumer will adopt the new product and most likely repurchase it. The innovation team should focus on making life easier for the consumer. The customer is the expert in his reality, but the innovation team is the expert in designing solutions. Developing a relationship with the consumer and asking questions about their needs are much more significant indicators of success than having the customer test the product prototype again and again. This Innovation Ecosystem program will provide tools to support consumer-centric product development with a transparent step-by-step methodology.
---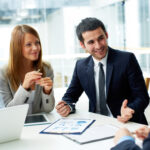 Incremental Sales
Launching new products that will drive incremental sales is exciting but renovating and updating the existing product range is also part of the innovation ecosystem. Refreshing the recipe/formula, optimizing costs, and opting for more sustainable packaging are all excellent reasons to work on your existing products. The workload of the innovation team needs to be efficiently divided between renovating existing products, looking for ways to enhance the product offer, and generating breakthrough ideas. The balance of the new product portfolio, strategy and development roadmap is another critical aspect that will be addressed in this program.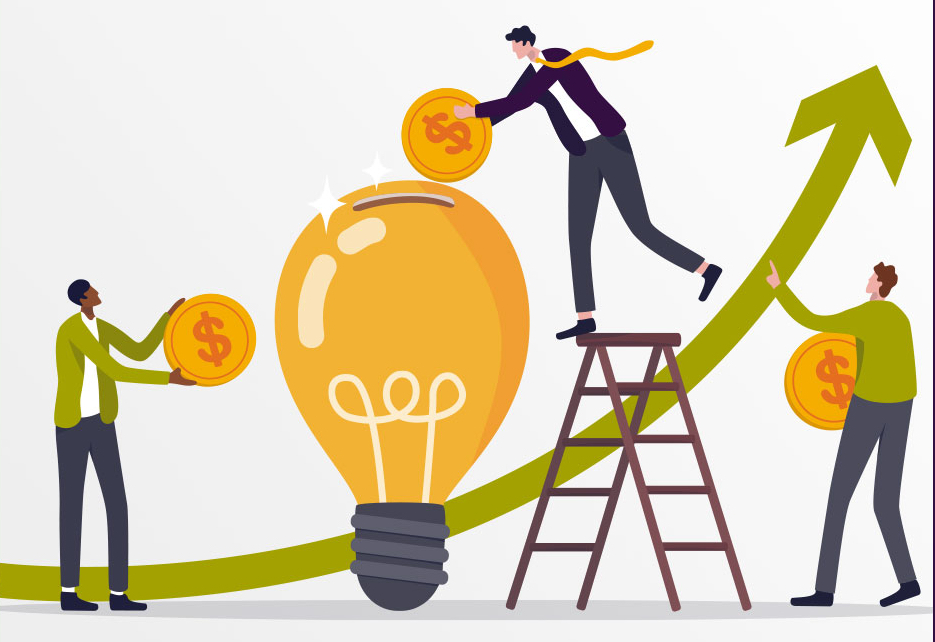 Once the planning is completed, it is time to tackle the new product concept and channel the team's efforts through a structured framework to focus on the consumer. Testing assumptions, validating the market, understanding where the competition plays and building a unique value proposition are where the innovation team will start the actual work. With a solid new product concept on the table and a compelling business case, the strategy and the financial analysis will be presented to decision-makers before moving to product development, involving the cross-functional team or spending more dollars and allocating more resources. The business case represents the pivotal point between the theoretical product concept and the reality of its fabrication. It is also the transition between spending money on market studies and capital assets. Since it is critical to have endorsement from the executive before those investments, the business case needs to be thought through, concise with key messages, solid financial analysis, and rehearsed! As decision-makers face many presentations in a week, they must understand what is expected of them, avoid drowning themselves in tons of data and focus on the relevant information. Executive presentations are not commercial presentations, some principles need to be followed, and this program will support your team in developing the required skills for a solid Business case presentation.
---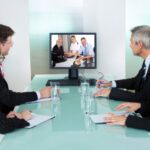 Team effort
In most companies, the challenge of too many projects and insufficient resources are recurring. This program will provide prioritization tools to communicate the most critical opportunities for the business. Decision-makers must decide when it is time to outsource, get more people on board or postpone less lucrative opportunities. Having a rationale behind the business priority also helps manage pet projects and not-so-urgent requests from sales.
This program will also address the challenge product concepts face when the manufacturing and transformation reality hits. That critical step coincides with the project's leadership transfer from the conceptualization team to the operation team. Communication challenges may occur between the must-have to fulfill the consumer needs versus the nice-to-have that might be left off. But it also raised more opportunities to improve the product concept. The cross-functional team must meet a target timeline and negotiate to achieve the expected cost and margin.
While all efforts are invested in making the winning product concept a reality, the marketing team needs to ensure the consumer will notice it. Some companies have millions to invest into supporting a launch, others a few thousand. Start-ups are the best example of success on a tight budget: they have a refined message, clear persona, and creative way to reach it. This is what will be covered in this program: The launch strategies, objectives, and tactics, as well as key metrics, will be clearly defined to reach the largest audience.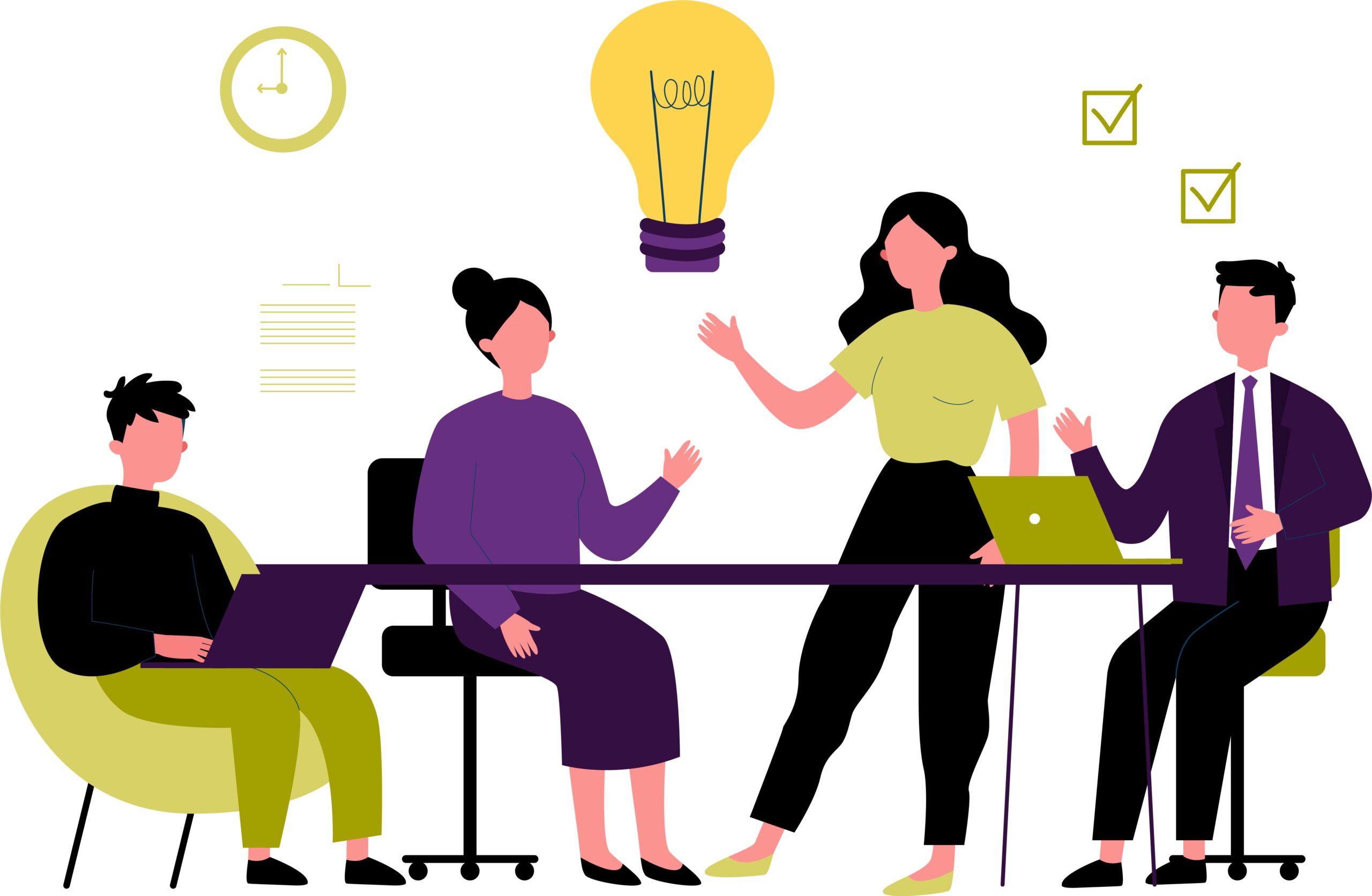 With the established foundation, it will be time to build an innovation strategy and understand the innovation capacity versus actual needs to achieve your company's growth goal. You were cropping numbers to understand the reality of past launches versus expectations toward future launches. Review the allocation of resources and optimize them to accelerate the development of more incremental products. After crunching the numbers, the next question is where the business wants to grow, what will be the pillars of the future roadmap for new products and what resource allocation to win at understanding your consumer. This program will dive deeply into your business capacity, expectation, and exciting future.
---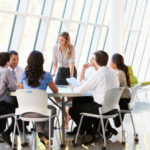 Essential Skillset
Innovation in the context of manufacturing and CPG is overlooked in many aspects in the available literature or training: The IT sector captures a significant amount of attention in the subject. Beyond this entire ecosystem, some key competencies are essential to address in this program: Innovation leadership, cross-functional team management, and innovation project management. With over 20 years of experience in the industry, I will be happy to share my thoughts and wisdom to sharpen these skills and provide context to the underlying challenges that accompany innovation and manufacturing.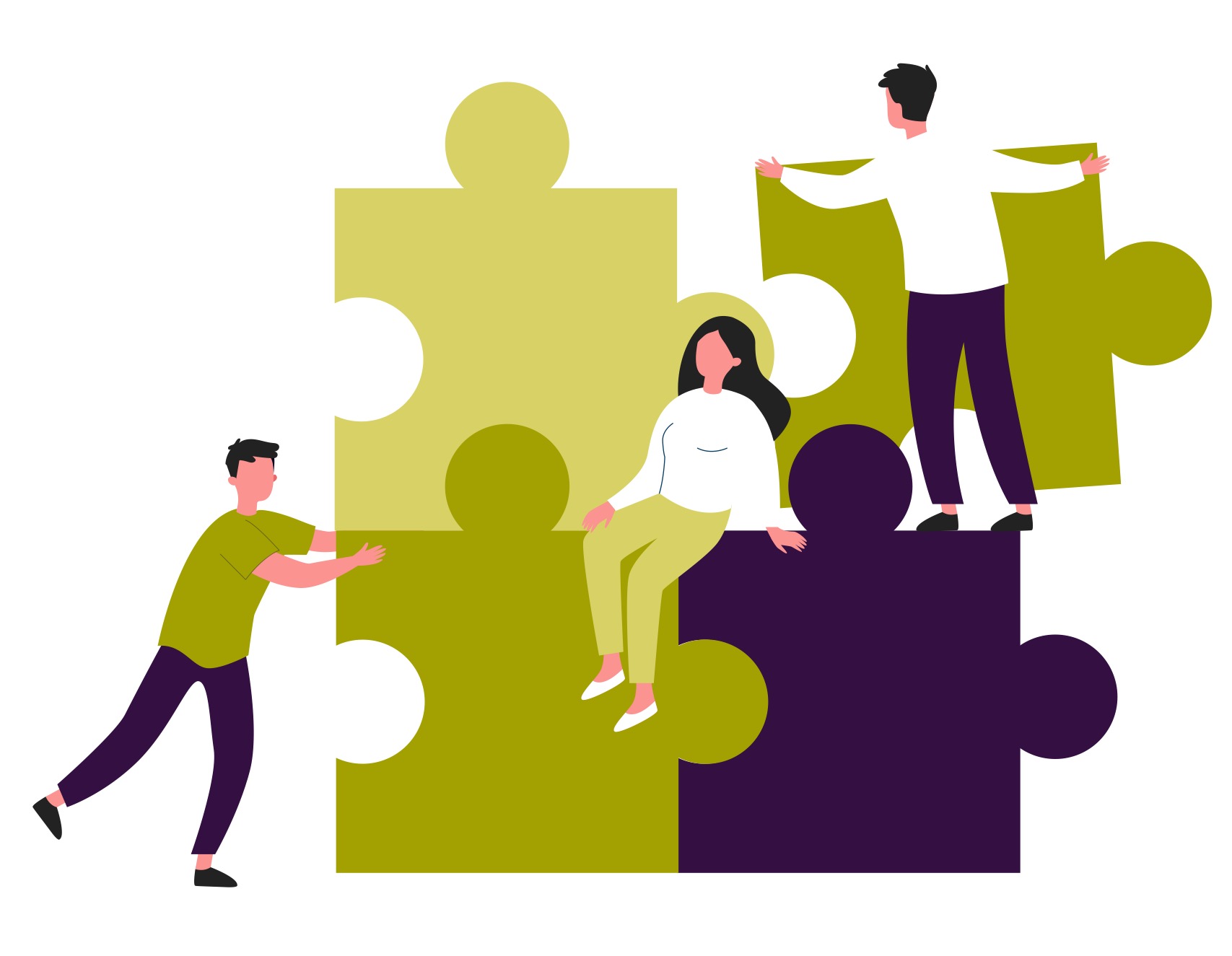 Finally, this program closes with the post-mortem. Like any sustainable process, it is essential to challenge what should be done to improve it and enable future projects to be tackled with an improved and adapted system. The market fluctuates, the business evolves, and the process needs to improve to represent this reality. By having a mapped, understood, experimented, and communicated process, any changes would be easier to implement.
That whole program reduces the time to market by 20%-25%, improving internal alignment and structuring resources to ensure a sustainable pipeline of new products.
If you play to win, this program will make sure you do!
---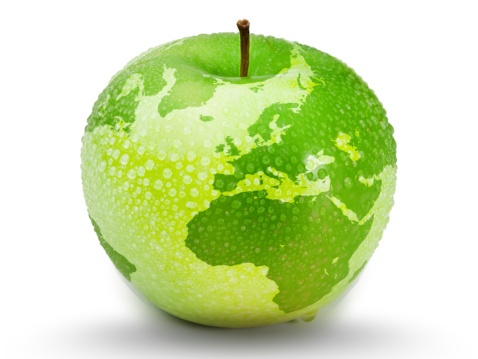 Curriculum
Innovation Ecosystem – Part 1 – Year 1
Part 1 Month 1 Optimal Ecosystem
Part 1 Month 2 Customer-centric
Part 1 Month 3 Phase Gate
Part 1 Month 4 Decision making
Part 1 Month 5 Governance
Part 1 Month 6 Product Concept
Part 1 Month 7 Business case
Part 1 Month 8 Product development
Part 1 Month 9 Launch Strategies
Part 1 Month 10 Value Proposition Canvas
Part 1 Month 11 Value of messaging and the product itself
Part 1 Month 12 Product Management
---
Innovation Ecosystem – Part 2 – Year 2
Part 2 Month 1 Product roadmap
Part 2 Month 2 Portfolio Prioritization
Part 2 Month 3 Executive Presentation
Part 2 Month 4 Innovation Strategies
Part 2 Month 5 Team Management
Part 2 Month 6 Innovation Leadership
Part 2 Month 7 Innovation Project Management
Part 2 Month 8 Post-Mortem
---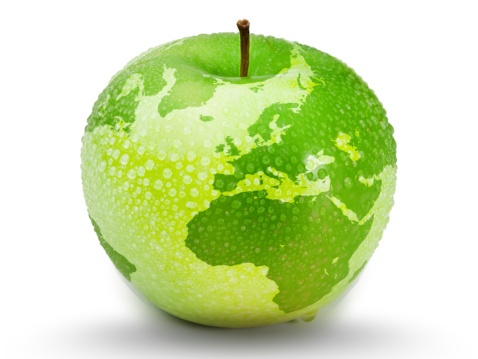 Program Objectives
The following list represents the Key Program Objectives (KPO) for the Appleton Greene Innovation Ecosystem corporate training program.
Innovation Ecosystem – Part 1 – Year 1
Part 1 Month 1 Optimal Ecosystem – Optimal new product development is a balanced ecosystem between multiple components – process, roadmap, portfolio, and strategy, to name a few. It's a balanced ecosystem where the whole equilibrium collapses if you invest too much in one aspect and neglect another. Before starting our journey into the optimal Product development Ecosystem, it is necessary to build shared vocabularies and concepts that will be able to build on:a. Start with Process and Governance; b. Link to Business Strategy; c. Clarify teams' roles; d. Cross-functional steering committee; e. Lead complexity to simplicity; f. Test; g. Manage passion.
Part 1 Month 2 Customer-centric – Consumers are the experts on their own needs. Your team is the expert on your product and market. While developing a new product, it is vital to put the customer at the center of our development and decision-making. Today's consumers are solicited by hundreds of new products every month. Understanding what will make them purchase your product is critical. By targeting surveys and other research toward the target consumer, the innovation team will develop a unique competitive advantage: a. Product centric vs customer-centric; b. Consumer-centric vs consumer focus; c. Benefits; d. Why new product win; e. How to migrate to customer-centric; f. Open conversation with your consumers; g. Develop a competitive advantage.
Part 1 Month 3 Phase Gate – The new product development process is known as a Stage-Gate®: the adaptation of project management applied to a standard process to ensure traceability of the decision-making, clear role definition and allow improvement. It will become the base of your new and improved Innovation Ecosystem: a. Stage-Gate ® from Bob Cooper; b. Separate strategic vs operation; c. Differentiate decision-making from execution; d. Process management vs project management.
Part 1 Month 4 Decision Making – Once the work is clearly defined, it is time to take control of the spending and mitigate the risk through appropriate decision-making with the relevant decision-makers at the right time. Timing of the decision-making makes a considerable difference in the efficiency of the process and the engagement of the team: a. When to make a decision; b. How deciding is better than not making a decision; c. Allocate $ and resources; d. Expenses management; e. Risk management.
Part 1 Month 5 Governance – Clarifying everyone's roles is a critical element in engaging cross-functional team members. It is essential to separate the decision-making on crucial details from the project update and risk mitigation. Transparent governance is a critical success indicator of the freshly designed process: a. Who needs to be involved when; b. Workstreams and decision makers; c. Roles – RACI.
Part 1 Month 6 Product Concept – New products start with a market opportunity that will evolve into a product concept that fulfills consumer needs. Easier said than done. Multiple tools exist in the market to assist you in developing your concept. Once again, it is crucial to understand your consumer before developing a solution. Consumers don't know what they need, but they can inform you of what their problems, motivations and needs are: a. Value proposition Canvas; b. Lean Canvas; c. Talk with consumers; d. The consumer doesn't know what they need; they know their problems; e. Don't test the concept; test your assumptions; f. Pivot your concept; g. You will not change consumer habits; h. You need to make their life easier.
Part 1 Month 7 Business Case – Once invested, efforts into understanding your consumer conducted the development of a solution. It is time to gain alignment from decision makers and present the project through a complete but concise Business Plan. The business case is the pivot point between the conceptual development, supported by secondary and primary market research, and the actual prototyping development and spending a more significant amount of money. It also allows the decision makers to control the spending by gaining visibility of the risks/rewards the opportunity represents: a. Needs to attach an idea to business needs and strategy; b. Ensure you are contributing to the company's building blocks; c. Understanding the market – trends; d. Position competition on a map – 2×2 or Bubble graph; e. Who is your consumer, your persona? ; f. What is your concept, and how will it fulfill your consumer needs; g. Will this bring enough money? ROI, Break-even point; h. What are the conditions for success and critical path?
Part 1 Month 8 Product Development – The exciting yet complex phase of the product development process occurs when the cross-functional team works together to deliver a solution to the targeted consumer's problem successfully. The innovation team develops a product concept that hits all the ideal cases. Still, the development of a prototype, minimum viable product, testing, and manufacturing process are where reality meets the perfect concept. Concessions need to be made to be able to hit the cost target: a. Prototyping and testing; b. Process, material, design; c. Patent; d. Messaging; e. DFM and optimization; f. Forecasting sells vs forecasting supply; g. Golden samples; h. Ramp-up vs Mass production; i. Client presentation pitch.
Part 1 Month 9 Launch Strategies – Commercialization regroups many aspects, from the marketing 4Ps to many tactical details that will make the new product successful in the market. While the development team works on bringing the product concept to life, the marketing team must solidify the launch strategies. Once again, it is essential to revert to the consumer motivation and shopping habits and cross-reference it with the unique value proposition of the product concept: a. Risk evaluation; b. Perfect timing; c. Messaging development and UVP; d. Value of pre-launch; e. ATAR – Awareness – Trial – Availability – Repeat; f. Geography or privileged partners; g. Price positioning and price strategy; h. Metrics.
Part 1 Month 10 Value Proposition Canvas – Essential tools to make sure your team understands your consumer from the beginning. Before spending too much time developing something, the customer doesn't care. It is essential to understand their needs and their triggers. A canvas to challenge your assumptions and pivot your product concept if required: Offer a framework to address the ideation or inspiration alignment with what the consumer cares about. I use that tools to start building assumptions about our consumers that will later be validated with surveys, focus groups or face-to-face meetings. It also allows the conversation to remain on the consumers' needs before moving too quickly to the solutions and features. Once that triangulation is evolving enough, the Value Proposition Caneva allows you to formulate how to succeed at helping your consumer. a. Help to focus on your consumer; b. Define your market segment/persona; c. Understand their problem; d. Define what works and what doesn't work for them; e. Research solution; f. Tests assumptions.
Part 1 Month 11 Value of messaging and the product itself – Few key innovators are not innovators… They took someone else's invention and packaged it to deliver something appealing to the consumer. What may differentiate your product from the competition is how you provide it to the market, which demonstrates that the importance of the messaging is often underestimated: a. Make sure you understand the problem you are trying to solve; b. Understand your persona; c. Make sure you are not talking to a niche; d. Master your competition landscape: their UVP and vocabularies; e. Explain the benefits; f. Use your consumer vocabulary.
Part 1 Month 12 Product Management – To ensure an optimal innovation Ecosystem, it is essential to implement Best Practices in terms of Product Management. Your product lifecycle is key to managing resources and keeping your product line relevant in the market: a. Define product platform; b. Product lifecycle; c. Type of product vs type of project; d. Variety of projects: Renovation, Incremental, differential, breakthrough; e. Product Manager role; f. Close to strategic orientation; g. Support Product management; h. Product Management vs Brand Management.
---
Innovation Ecosystem – Part 2 – Year 2
Part 2 Month 1 Product Roadmap – Once the product analysis is done, it is time to look at the product launch cycle, the best timing to launch a new product, and the capacity (dollars and resources) to develop your new product and renovate existing products: a. Understand the vision of the new product launch; b. Plan for lifecycle management and product renovation; c. Prioritized launch and prioritized budget; d. Manage resource availability for different product dev phases.
Part 2 Month 2 Portfolio Prioritization – In any organization, the challenge around new product development projects is allocating appropriate resources. The decision-makers tend to approve every new product presented, as the team that pitches them is convinced of the opportunity. Unfortunately, there need to be more resources (human and financial) to be able to deliver all of them. That is where a realistic priority, based on rational criteria, helps to identify the real opportunity for the companies: a. Strategic bucket; b. Scoring model: Weighted average criteria; c. A score doesn't worth anything if not in a context; d. documented decision-making, not emotional; e. Allocate resources to the most crucial project for the company.
Part 2 Month 3 Executive Presentation – The executive in a company makes hundreds of decisions every week, if not every day. When it's time to get alignment from the decision-makers, it is essential to have a solid presentation highlighting the key messages while telling a story. To achieve a positive response, the presentation and the presenters need to be well prepared with a concise presentation that highlights the critical information to entertain the conversation around the strategic elements actively: a. Start with an exec summary; b. Clearly state your objective, your storyline and your recommendation; c. Have a clear pitch, know your compelling arguments; d. Use title and subtitle; e. Share information and insight, not data; f. Leverage graphics, not tables with numbers; g. Which graphics to make the data speak; h. Start with hard data and finish with softer arguments; i. Rehearsal and support.
Part 2 Month 4 Innovation Strategies – Short-term opportunities can fuel your innovation pipeline for a while. Still, building a long-term vision of your product development is essential, starting with assessing the company's innovation capacity vs the innovation ambition. Embed in the innovation strategy is the Product strategy, Commercialisation timing and so on: a. Growth objectives: organics vs innovation; b. Capacity: Innovation Throughput; c. Capacity: New launches vs renovation and extension; d. New product launch timing/requirement; e. Product Strategy; f. Product lifecycle.
Part 2 Month 5 Team Management – A key element to succeed in innovation is the ability to work and lead a cross-functional team, where each player has their constraints and timeline as part of their daily metrics. Keeping the matrix team engaged is critical, but that doesn't happen without some personal and task conflict that needs to be managed, and expectation that also needs to be clearly communicated: a. Role definition; b. Task vs personal conflict; c. RACI; d. SME; e. the value of the Gantt Chart and critical path; f. Communication and touch point; g. Tools.
Part 2 Month 6 Innovation Leadership – Being an innovation leader requires a unique skill set. Building a team around a solution instead of a vision makes a real difference in the conversation. Having the ability to translate one needs into another's reality is a challenge. Complex situations, multiple variables and tough decisions are in the path of the Innovation Leader: a. Focus on the solution, not on the vision; b. Lots of politics, expectations, and interpretations; c. Influence: understand who your allies are; d. Being data ; e. Having a good sponsor; f. Who is the Innovation leader? ; g. It might evolve along the process lifecycle.
Part 2 Month 7 Innovation Project Management – Another key role in succeeding in new product development is the Project leader. An innovation project is far from being unidirectional. Pivoting a concept may end up influencing the whole business model. The deliverables are unclear from the get-go, and many grey zones and undefined timing need to be reflected in the Gantt Chart. Mastering the critical path and communicating through an efficient dashboard ar