High-Performance Innovation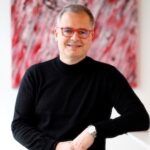 The Appleton Greene Corporate Training Program (CTP) for High-Performance Innovation is provided by Mr. Auriach Certified Learning Provider (CLP). Program Specifications: Monthly cost USD$2,500.00; Monthly Workshops 6 hours; Monthly Support 4 hours; Program Duration 48 months; Program orders subject to ongoing availability.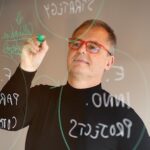 Personal Profile
Mr. Auriach has experience in strategy, process & innovation performance, and digital marketing. He holds an engineering degree in aerospace from Sup'aero University (in Toulouse, France) and a master's degree in Business Consulting from ESCP Business School (Paris, France). Mr. Auriach has industry experience in financial services, life sciences, aerospace, digital services, law, and education. He held various management positions in western Europe, including a Partner position at Accenture from 2005 to 2013. Mr. Auriach co-authored "Pro en consulting" at Vuibert editions, in collaboration with a strategy professor from ESCP.
Mr. Auriach's personal achievements include: creating and developing new businesses up to $100 M in revenue; leveraging undervalued assets to transform businesses; aligning collaborative digital marketing processes and strategy; improving process performance; managing innovation portfolio ; carrying out post-merger integration ; orchestrating service line-wide strategy sharing ; Optimizing management reporting processes in global organizations.
Mr. Auriach's service skills include: strategy; blue ocean strategy; process performance; lean ; training and training engineering ; digital marketing ; business consulting : innovation management. Mr. Auriach has more than 20 years of experience in business training, at Sup'aéro / ISAE aerospace engineering university in the late 90s, ESCP Business school since 2004, as an independent provider since 2013, at Celsa Sorbonne university from 2022.
To request further information about Mr. Auriach through Appleton Greene, please Click Here.
---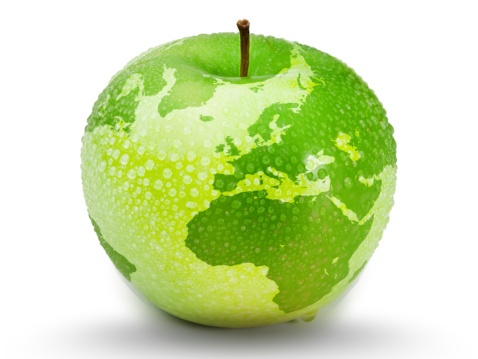 (CLP) Programs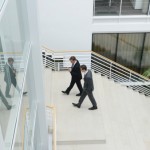 Appleton Greene corporate training programs are all process-driven. They are used as vehicles to implement tangible business processes within clients' organizations, together with training, support and facilitation during the use of these processes. Corporate training programs are therefore implemented over a sustainable period of time, that is to say, between 1 year (incorporating 12 monthly workshops), and 4 years (incorporating 48 monthly workshops). Your program information guide will specify how long each program takes to complete. Each monthly workshop takes 6 hours to implement and can be undertaken either on the client's premises, an Appleton Greene serviced office, or online via the internet. This enables clients to implement each part of their business process, before moving onto the next stage of the program and enables employees to plan their study time around their current work commitments. The result is far greater program benefit, over a more sustainable period of time and a significantly improved return on investment.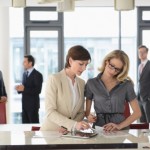 Appleton Greene uses standard and bespoke corporate training programs as vessels to transfer business process improvement knowledge into the heart of our clients' organizations. Each individual program focuses upon the implementation of a specific business process, which enables clients to easily quantify their return on investment. There are hundreds of established Appleton Greene corporate training products now available to clients within customer services, e-business, finance, globalization, human resources, information technology, legal, management, marketing and production. It does not matter whether a client's employees are located within one office, or an unlimited number of international offices, we can still bring them together to learn and implement specific business processes collectively. Our approach to global localization enables us to provide clients with a truly international service with that all important personal touch. Appleton Greene corporate training programs can be provided virtually or locally and they are all unique in that they individually focus upon a specific business function. All (CLP) programs are implemented over a sustainable period of time, usually between 1-4 years, incorporating 12-48 monthly workshops and professional support is consistently provided during this time by qualified learning providers and where appropriate, by Accredited Consultants.
---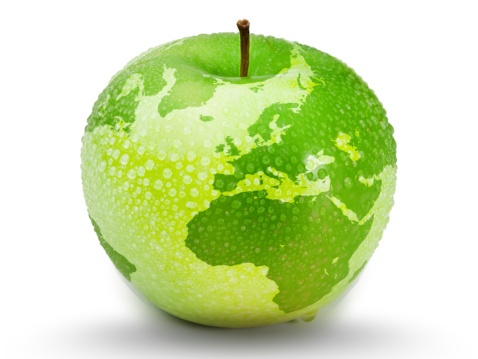 Executive summary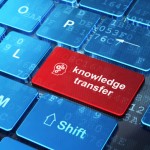 High-Performance Innovation
History
Innovation is one of the major levers of our evolution. It characterizes and triggers the major phases of history, from the facilitation of transport thanks to the introduction of the wheel to the management of terrestrial resources thanks to space observation, passing through the distribution of books thanks to the introduction of printing.
Each of these steps is the result of the conjunction of two phenomena: the generation of an idea and the transformation of this idea into a process deployed on a large scale. Two types of actors are systematically necessary to achieve this, innovators and transformers, researchers and industrialists, triggers, and leaders. The organizations hosting the most impactful innovations are not always the ones that benefit the most. Let us think of the founders of McDonald's who imagined a concept with great potential and of their partner who was able to deploy it on a large scale, thus realizing this potential. Examples of this dissociation between ideation and scaling up abound: the Wright brothers and the major brands in the aeronautics industry, the creators of the concept behind Facebook and Facebook, the development of rocket propulsion and its military and space applications; but also lesser known but equally impactful devices such as ubiquitous (yet invisible to the general public) cybersecurity applications, invented by an individual and filed in the patent office by a separate organization, or exotic financial products first tested on the market by a boutique, before becoming the norm when a large bank decided to industrialize them.
Conversely, there are in history organizations capable of generating a large number of ideas, sorting them, prioritizing them and transforming them into profitable and sustainable products and services, even structuring for society as a whole. The saga of the digital revolution, at work since the invention of the microprocessor in 1971, has produced champions of high-performance innovation who have been able to maximize their gains and limit their losses. Because innovating means making mistakes, infrequently and not for long, and focusing on good ideas, more often and for much longer. Let's think of Apple, ABC, LinkedIn or Microsoft to name just a few examples. In the entertainment industry, Pixar and Disney have developed a culture of innovation that is both very free and very structured; in reality, whenever the question of investing arises, a rational approach systematically complements the creative process. Organizations capable of achieving the symbiosis between freedom to innovate and the ability to focus on the right priorities have always come out on top, including in ultra-competitive environments.
Since the end of the twentieth century, the importance taken by the control of the innovation process in the performance of companies does not stop growing. While between the end of the Second World War and the turn of the century, the key to success lay above all in a race for volumes to optimize the price-quality couple, since the end of the 1990s differentiation has been the new Grail. Why? Quite simply because thanks to the digital revolution, access to information has become rapid and general, allowing everyone to assemble the knowledge available to transform it first into a concept, then into products and services. The meta-strategy of any organization therefore consists in realizing the immense potential constituted by the knowledge of humanity, which has become deeper and more accessible than ever (see figure A below).
---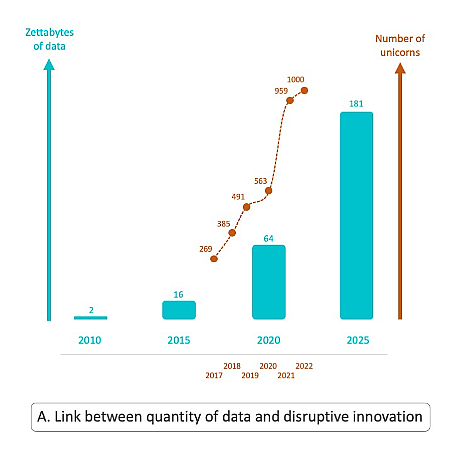 ---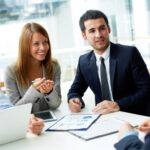 Current position
Nowadays, innovation has become an imposed theme of every board of directors, every institutional communication, every marketing campaign or every message addressed to staff. From this point of view, we can say that the innovation dynamic has reached a certain maturity.
Curiously, innovation is less present or unequally present at the level of customer relationship management, training, establishment and monitoring of budgets, investment, piloting, management, career management, automation, partnership management, mergers and acquisitions, benchmarking, strategic planning, or commercial action. Indeed, innovation as a major performance lever has not yet completely supplanted strategies based on the race for volume, especially since the realization of the potential of an innovation often depends on a transition to successful scale. There is therefore confusion between the old approach consisting in sustainably dominating a market thanks to its size, and a new approach consisting in managing its competitive edge by introducing new families of products and services at a sustained pace. The key difference lies in the lifespan of the product families. Although the Bic Cristal pen has been around since 1950 without any real evolution, the latest iPhone is as different from the first as a modern car can be from a Fort T. However, only a few years have passed since the introduction of the iPhone 2G on the market (in 2007).
Based on this observation, it is now essential to steer your innovation process to make it both fertile and profitable, creative and rational, borrowing the best from the left brain and the right brain. This imperative is made all the more critical as the valuations of innovations measured by the statistics and forecasts in the private equity sector are melting like snow in the sun. We are witnessing a real flight to quality, a well-known phenomenon when times are uncertain or when a chronic crisis dynamic forces leaders to manage emergencies more often than they would like. What prevails for scaleups and unicorns, which are often very specialized, is also structuring for diversified companies, because all of them must innovate. Knowing how to sort and stimulate, measure and encourage, choose and finance, decide and support is at the heart of the performance of the company of our time (see figure B below).
By pushing this logic to the limit, an ideal model emerges. It takes up certain characteristics of historical models, such as the matrix organization of General Electric, or the cellular organization of Microsoft, by sublimating them. Its ultimate outcome is a collection of hyper-growing spin-offs fueled by activities that have already reached their maturity stage, serving as a crucible for future innovations. More and more concrete examples are now operational: financial groups succeed in carve-out and IPO of hyper-growing activities supported both by exceptional market dynamics and by the promotion of a internal breakthrough innovation culture; pharmaceutical groups successfully arbitrate, on very specific perimeters, between in-house R&D and collaborations with biotechs on a human scale, or even buy them out if necessary; finally, digital service companies manage to isolate process outsourcing offerings allowing them to move up the value chain.
In a world where an unprecedented quantity of knowledge is accessible to a large number of actors, the intensity of disruptive innovation is increasingly strong. An indication of this trend is given by the combined inflation of the amount of data held by organizations, all statuses combined, and the number of proven unicorns on the planet (see already mentioned figure A above). Recall that a unicorn is, in the most common sense, an independent, unlisted company with an estimated capitalization of over US$ 1 billion. Thus, while the amount of information available grows exponentially, the number of structures capable of exploiting it to successfully innovate grows concomitantly. The mechanisms at work are no longer solely a matter of intuition, hard work and chance, but are increasingly based on proven processes and methods, while protecting the necessary freedom to create for individuals as for teams. In a way, the macro-trend for innovation has reached the beginning of its level of maturity, sorting out the actors equipped to last and the others.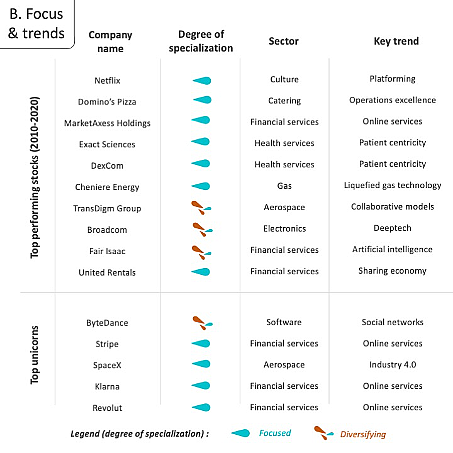 Sources for figure B:
• The 10 Best Performing Stocks of the Decade, The Motley Fool, 2020.
• The World's Biggest Startups: Top Unicorns of 2021, Visualcapitalist.com, 2021
• Presentation and correlation by C. Auriach (scenent.com)
In this context, a multinational like an SME cannot hope to develop sustainably without creating or participating in breakthrough innovations. Hyper-growth experiments are possible and seem within reach. The large established companies are aware of this and naturally seek more and more to compare themselves to the unicorns, so as not to risk suffering from the market. As there are now more than a thousand of them, statistics exist and make it possible to carry out benchmarks on precise perimeters of activity, because these structures are most often very specialized. More generally, this is a characteristic of so-called hyper-growth companies, which in fact constitute benchmarks in terms of performance (see already mentioned figure B above).
As liquidity remains abundant, one of the major challenges for managers is to steer them towards the right innovation projects, and therefore to identify the dynamics with the best potential. The question then arises of the target economic model, somewhere between the two extremes of the investment fund and the synergistic group exercising a broad spectrum of professions. In the pharmaceutical sector, for example, historical laboratories have to make choices between internal R&D and the acquisition of biotechs at the right stage of development, between producing and having them produced, between optimizing and innovating, both at the strategic level and at the operational level. Finding the right compromise between specialization and a multifunctional approach on the one hand, and on the other hand between a continuous innovation approach and a disruptive dynamic aligned with fundamental trends, constitutes a major challenge. It starts with setting goals aligned with the trends the organization believes in.
The major development goals of an organization must be clear, conscious and stable enough in a changing world to be effectively shared with its ecosystem (in and out). They depend on a good appreciation of market conditions and the reality of existing offerings and capacities, in order to determine a readable and lucid roadmap. As part of this training, an analysis framework that can be operated by executives of all levels, alone or in groups, is proposed to carry out this work. Three main families of sustainable development objectives should be considered and broken down according to the culture, potential and aspirations of the organization's stakeholders: creating or embracing trends, existing in one or more niches, being or becoming a reference local actor, or a combination of the three. Distinct but coherent objectives can be declined by subset of the organization.
To achieve these sustainable development objectives, an appropriate innovation strategy must be adopted, for example changing economic models, focusing, choosing niche markets with little or no competition, continuous improvement, arbitration of target markets, automation and robotization, or partnerships and mergers. This list is not exhaustive. At this stage, it is already possible to evaluate certain projects in the light of the axes defined. Indeed, as soon as there is an innovation project underway in an organization, it is necessary to frequently ask the question of continuing, stopping, or changing the working hypotheses of the said project. From two projects, it is necessary to compare the potential of each frequently and possibly to arbitrate between them. These initiatives must at all times respect a logic of co-creation and constructive collaboration, by stimulating everyone's creativity. A decision, one way or the other, is only taken after consultation and debate with the right people. As in a startup or a scaleup, pivoting is a potentially frequent occurrence. The statistics are cruel: out of 7 ideas, one will be successful. One of the major factors for improving this ratio is the consistency of the portfolio of innovation projects, its alignment with common objectives to maximize synergies, the dynamics of creative sharing and collective intelligence. While knowledge of the cumulative investment in innovation is necessary to be able to steer it, the return on investment is only calculable for a small subset of projects that have reached an advanced level of maturity. Uncertainty is a characteristic of the upstream phases of innovation projects and must be assumed otherwise creativity will be curbed, an untenable situation in the context described at the beginning of this text.
The dynamic of innovation is itself a space conducive to innovation. The planning, development, implementation and maintenance of an innovation project portfolio management process are all opportunities to create operational, organizational, strategic, cultural or relational disruptions within the organization. As part of this training, we propose a four-year approach with one one-day session per month, ie 48 sessions in all. By the end of the first year, elements of the process are in place on an experimental scale. If the organization is sufficiently mature, it can decide to anticipate their deployment in advance. Nevertheless, experience shows that many established multinationals have before them a major cultural, organizational and skills challenge requiring a profound transformation of practices, and therefore time is needed to convince, train, develop, communicate, demonstrate success by example, finally acquire lasting reflexes. Paradoxically, you have to be patient in order to one day be able to accelerate sustainably. Innovation is a muscle that we propose to train to take it to the highest level.
We choose to break down a state-of-the-art Innovation Portfolio Management process (IPM), benefiting both from the fruits of specialized management research and the experience of structures of various sizes and cultures, in 6 major capacities: maintenance of the innovation strategy, realization of the innovative potential of assets, participatory communication of innovation, evaluation of innovation, sale of innovation and the driver of innovation development (see figure C below). These 6 components benefit from being implemented in this order, starting with producing an updated innovation strategy and ending with the implementation of a growth engine creating value through innovation. Once in place, they are regularly improved by their process owners, either continuously or by introducing breaks.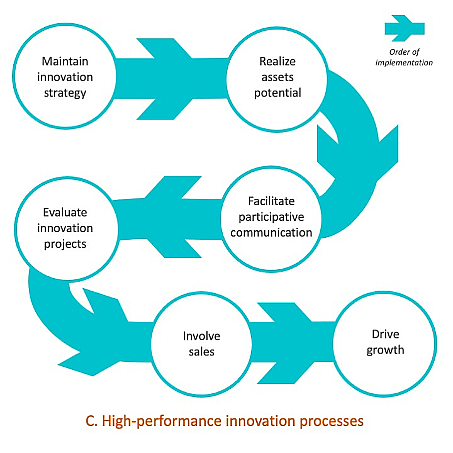 Sources for figure C: C. Auriach (scenent.com)
We propose a framework for determining an innovation strategy taking into account development objectives and the reality on the ground. The result is a set of strategic axes corresponding to the situation of each subset of the organization considered. Assistance in defining the scope of application of the IPM process is provided, based on a maturity model developed after a cumulative ten years of concrete experience, for example in the chemical and pharmaceutical industry sectors as well as in financial services. The gain provided by the updating of an innovation strategy is immediate: it allows making justified choices of investment and management of the organization, thanks to a dynamic of scripting. The scenarios are revisited each time the previous working hypotheses are brought to evolve under the pressure of the ecosystem or unforeseen events, undergone or provoked (Cf figure D below).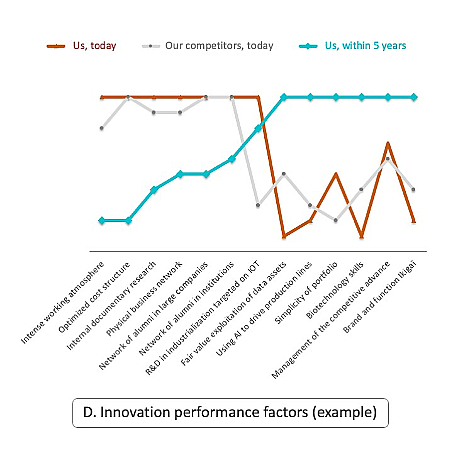 Sources for figure D: C. Auriach (scenent.com)
The realization of the innovative potential of assets makes it possible to detect and implement value-creating innovation opportunities (also called sources of value), such as internal software with a buoyant external scope of application, distinctive skills not yet transformed into offerings, prototypes frozen for lack of favorable budgetary arbitration, or descriptive data of a strong need not yet covered. This original and proven approach makes it possible to not depend solely on circumstances and fortuitous alignments of interests between stakeholders in order to innovate. The exercise which consists in identifying assets, tangible or immaterial, and confronting them with the strategic axes previously defined makes it possible to complete the portfolio of existing innovation projects with a new list with a strong potential. For example, an open innovation manager for a leading multinational in the construction and public works sector willingly confides that breakthrough innovations within her group are systematically at the crossroads of two dynamics: on the one hand the identification of a strong and unmet need, on the other hand the identification of dormant assets. We propose a simple and effective asset identification model that can be widely shared at all levels in dedicated workshops (see figure E below).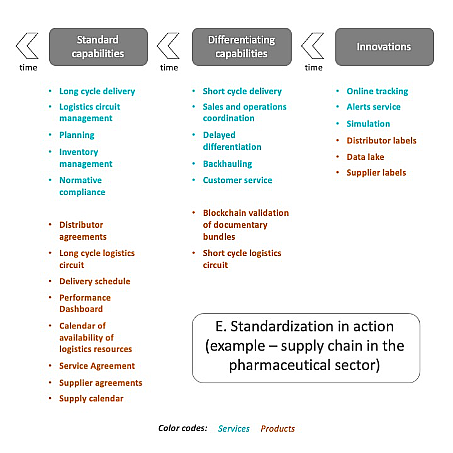 Sources for figure E: C. Auriach (scenent.com)
Participatory innovation communication makes it possible to involve the organization's employees in the construction and dissemination of the targeted culture of innovation, thus accelerating the achievement of group efficiency objectives (collective agility), contributing to retain or attract critical talent, encouraging creativity while avoiding the dispersion of creative energy. A method of facilitating co-creativity workshops is proposed in order to materialize the production of content of all kinds, textual, visual or sound, intended to be shared on various channels inside and outside the organization. The first year, the collaboration tools already present in the company are generally favored so as not to add-up too many simultaneous changes. From the second year, specialized IPM software solutions are gradually introduced to manage both the internal project cycle and an open innovation approach, potentially including partners, customers and prospects.
The evaluation of the innovation makes it possible to compare oneself with the competition, internally and externally. The portfolio of innovation projects is evaluated using a series of methods adapted to each situation, emphasizing both the efficiency and the homogeneity of the approach in order to make relevant, rapid and useful comparisons. At each iteration, trade-offs are potentially made, a portfolio of innovations being by definition eminently dynamic. 4 types of management plans are proposed, from maintaining a competitive lead to penetrating a market niche, through value-added partnerships and operational excellence initiatives.
The sale of innovation makes it possible to plan as far upstream as possible the mechanism for marketing an innovation, considering it as an integral part of the offering, product or service, in the same way as a material or a manufacturing process treatment. Salespeople become sensors of trends and needs and are an integral part of the teams involved in innovation from the beginning to the end of projects. In terms of information systems, extended CRMs are now as strategic as ERPs and the issues of interfacing between the two capabilities are at the heart of increasingly heavy investments. Beyond the involvement of men and women in direct contact with prospects and customers, the choice of channels for presenting offerings is crucial: multichannel approach, chatbot-assisted sales, customized demonstrators, coupling product and services, as many examples of possible choices (non-exhaustive list). In reality, the sales channel is part of the offering. The more the possibilities offered by artificial intelligence develop, the more significant this principle becomes.
Finally, the innovation development engine is an agile system focused on increasing the value of innovation. It is made up of dedicated professionals within innovation cells with variable geometry, created according to needs and disappearing when the need fades or the working hypotheses evolve, in favor of new cells assigned to new needs deemed to be priorities. One of the methods put forward consists in creating communities of interest around innovative products and services even before they are put on the market, in order to carry out potential impact assessments that feed arbitration decisions and investment. The members of the cells maintain and present dashboards for monitoring and arbitration of the dynamics of innovation within the organization. The nature of the indicators is aligned with the sustainable development objectives and with the innovation strategy (see figure F below).
---
---
Sources for figure F: C. Auriach (scenent.com)
---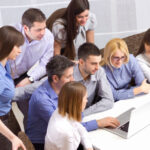 Future outlook
Ensuring that a strategic choice is sustainable is a permanent challenge. In terms of innovation, one of the ways to improve its success rate is to imagine the future in the form of scenarios (see already mentioned figure D above). The content of the scenarios varies according to a variable deemed relevant given the context of the organization concerned: ambition, scope of deployment, evolution of the ecosystem, structuring trends, evolution of the expectations of the targeted markets, potential of the assets are just a few examples of such variables. If the future is never certain, it is still possible to say that if such a set of hypotheses is verified, then such and such a scenario is appropriate. When the hypotheses vary, it is of course necessary to update the scenarios in order to make the organization manageable. For example, ABC already mobilizes significant resources in order to identify positional rents on the market, which it chooses to compete on the basis of a scientifically assessed penetration potential. The insurance sector thus becomes a privileged target, first by offering comparators, then by offering products.
Scenario planning, underpinned by the exploitation of mass data, by machine learning and deep learning, by the rapid interpretation of information captured by connected objects and by human intelligence (interacting in an efficient and serene way with these devices) is the future of successful innovation processes. This dynamic will gradually replace more traditional methods, for example the PESTEL analysis, which have become unsuitable in a time of accumulation of successive crises linked, among other factors, to a generalized interconnection between geographies, economies, individuals and natural phenomena, which make any event propagable at high speed on a planetary scale. The exercise of simulation now struggles to be carried out by human intelligence alone. It needs, like a chess player assisted by a computer analysis program, to be reinforced by the use of automated processes endowed with an unprecedented level of autonomy, while retaining control.
Future innovation management models could be described as crisis managers, capable of transforming probable threats into short-term opportunities. The resulting organizational systems would then resemble collections of specialized cells over a short time horizon, the cells forming and disintegrating according to the anticipation of crises. This logic would be in a way an extension of the Sprint, agile and other Scrum approaches that are flourishing today, revisited to stick to scenarios duly supported by data. To illustrate this trend in the pharmaceutical sector, forecasting the amplitude of the development of crises as soon as they emerge is a determining success factor for innovation choices, as evidenced by the gigantic gap separating the winners from the losers in a period of global pandemia. Another example, the situation of large companies in the energy sector will constantly oscillate between scarcity and abundance depending on events of a geopolitical nature, combined with increasingly frequent and disruptive innovations, creating dazzling growth accelerations and decelerations in a variety of markets with distinct behaviors.
The main obstacle to adapting to this new situation will be the ability of individuals to question themselves. The shortage of key skills is already visible in this field and will only increase in the medium term. It is therefore urgent to create the conditions for the evolution of today's professions towards the professions of tomorrow, both in terms of interpersonal skills and know-how, even if it means getting used to interacting more and more with avatars, but not only.
---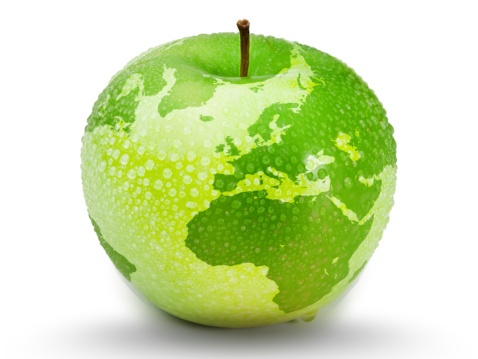 Curriculum
High-Performance Innovation – Part 1 – Year 1
Part 1 Month 1 Scope Definition
Part 1 Month 2 Strategic Positioning
Part 1 Month 3 Setting Objectives
Part 1 Month 4 Innovation Culture
Part 1 Month 5 Organizing Innovation
Part 1 Month 6 Asset Potential
Part 1 Month 7 Methodology Sharing
Part 1 Month 8 Pilot Projects
Part 1 Month 9 Reporting Results
Part 1 Month 10 Prioritize Actions
Part 1 Month 11 Program Schedule
Part 1 Month 12 Communicate Plan
---
High-Performance Innovation – Part 2 – Year 2
Part 2 Month 1 Innovation Patterns
Part 2 Month 2 Innovation Cycle
Part 2 Month 3 BBZ Approach
Part 2 Month 4 Selecting Software
Part 2 Month 5 Valuing Innovation
Part 2 Month 6 Benchmarking Innovation
Part 2 Month 7 Facilitating Innovation
Part 2 Month 8 Promising Trends
Part 2 Month 9 Portfolio Management
Part 2 Month 10 Sustainable Innovation
Part 2 Month 11 Servitization Model
Part 2 Month 12 Innovation Management
---
High-Performance Innovation – Part 3 – Year 3