Growth Strategy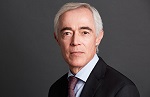 The Appleton Greene Corporate Training Program (CTP) for Growth Strategy is provided by Mr. Ardila Certified Learning Provider (CLP). Program Specifications: Monthly cost USD$2,500.00; Monthly Workshops 6 hours; Monthly Support 4 hours; Program Duration 27 months; Program orders subject to ongoing availability.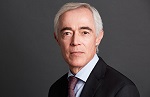 Personal Profile
Mr Ardila is the co-founder of The Hawksbill Group, a business consulting and investment firm advising medium and large clients in the public and private sectors. Mr. Ardila is also a member of the Board of Directors of Accenture, Goldman Sachs BDCs, Nexa Resources and Ola Electric Mobility. Prior to his current activities, he was Executive Vice President of General Motors and CEO of Latin America from 2010-2016 (March). In his 30-year career with GM, he held several important positions, including country CEO in Ecuador, Colombia, Argentina and Brazil, as well as CFO of Latin America, Africa and the Middle East. He also worked as an investment banker for the Rothschild Group from 1996-1998 and Secretary General at the Ministry of Industry and Trade in Colombia (1983-84).
Mr. Ardila is a graduate of the London School of Economics where he obtained a MSc. Degree in Economics. He has lived in 10 countries and speaks English, Spanish, Portuguese and German.
To request further information about Mr. Ardila through Appleton Greene, please Click Here.
---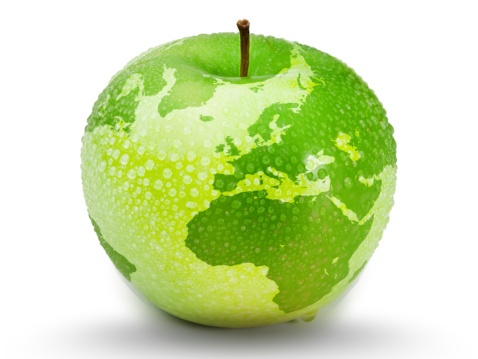 (CLP) Programs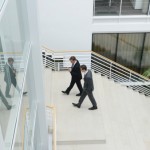 Appleton Greene corporate training programs are all process-driven. They are used as vehicles to implement tangible business processes within clients' organizations, together with training, support and facilitation during the use of these processes. Corporate training programs are therefore implemented over a sustainable period of time, that is to say, between 1 year (incorporating 12 monthly workshops), and 4 years (incorporating 48 monthly workshops). Your program information guide will specify how long each program takes to complete. Each monthly workshop takes 6 hours to implement and can be undertaken either on the client's premises, an Appleton Greene serviced office, or online via the internet. This enables clients to implement each part of their business process, before moving onto the next stage of the program and enables employees to plan their study time around their current work commitments. The result is far greater program benefit, over a more sustainable period of time and a significantly improved return on investment.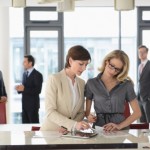 Appleton Greene uses standard and bespoke corporate training programs as vessels to transfer business process improvement knowledge into the heart of our clients' organizations. Each individual program focuses upon the implementation of a specific business process, which enables clients to easily quantify their return on investment. There are hundreds of established Appleton Greene corporate training products now available to clients within customer services, e-business, finance, globalization, human resources, information technology, legal, management, marketing and production. It does not matter whether a client's employees are located within one office, or an unlimited number of international offices, we can still bring them together to learn and implement specific business processes collectively. Our approach to global localization enables us to provide clients with a truly international service with that all important personal touch. Appleton Greene corporate training programs can be provided virtually or locally and they are all unique in that they individually focus upon a specific business function. All (CLP) programs are implemented over a sustainable period of time, usually between 1-4 years, incorporating 12-48 monthly workshops and professional support is consistently provided during this time by qualified learning providers and where appropriate, by Accredited Consultants.
---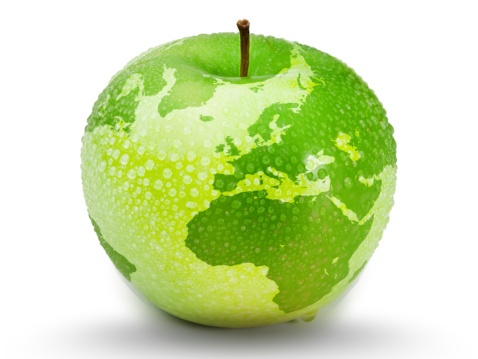 Executive summary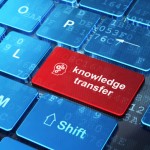 Growth Strategy
Importance of Growth Strategy
Growth strategies are crucial because they enable a firm to reach the necessary scale to be cost competitive and maximize the business opportunity while concentrating on its other goals, and then specify all the necessary steps to reach them.
According to the Bureau of Labor Statistics, less than 20% of new enterprises survive past their first two years of operation. Even worse, only 45% of businesses that do survive over the two-year milestone will remain in business for five years. Growth is obviously necessary for businesses to succeed and avoid becoming just another statistic.
When executed properly, any of the growth strategies can help a disciplined firm experience sustainable growth that would not be achievable without this option. The long-term survival of a corporation depends largely on growth. It facilitates asset acquisition, talent attraction, and investment financing. Profit and corporate performance are also fueled by it.
For a variety of reasons, corporate growth can be beneficial. For instance, it might enable you to:
• Benefit from fresh opportunities
• Increase the scope of your products or services
• Draw in additional clients
• Boost sales
• Increase staffing
Additionally, it might assist you in meeting consumer demand, boosting your market share, and leveraging your expanding brand. It frequently encourages creativity, assisting you in standing out in the market and fending off competition.
Growth can also improve your company's reputation, increase your bargaining power in supplier negotiations and give you more supplier options, as well as boost stability and revenue. But for growth to be effective and long-lasting, it must be deliberate and motivated by the appropriate factors.
---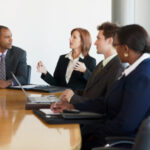 Reasons for business growth
The majority of firms expand in order to grow larger, possibly by growing revenue or market share, but size isn't the sole factor. Numerous more advantages spur firm expansion. For instance:
• A market that is more resilient or sustainable.
• Cost savings as a result of economies of scale.
• Increased market dominance.
• More purchasing and negotiating power.
• The capacity to reduce business risks, for instance by diversification.
• The capacity to lessen the threat posed by competition.
• The capacity to withstand changes in the market and downturns.
• The capacity to recruit top talent.
For certain firms, growth may not be practicable or feasible beyond a certain point (think of a Business Development Company governed by the 1940 Act), but in most circumstances, stagnation is more likely to result in missed opportunities or even inability to survive an increasingly competitive environment.
Who Stands to Gain?
Any kind of growth strategy can help an organization reach new hights, no matter what stage of development it is in, if it is well planned and executed .
Startups
The most obvious candidates to implement a growth plan are startups, particularly if they are funded by venture capital or investors who don't mind waiting a while to see a return on their investment to prioritize growth. In fact, most of the big success stories in the technology sector started as VC funded start-ups that grew in the early stages while burning through significant cash, and required several rounds of private capital raising before they became public through and IPO or a SPAC (Special Purpuse Acquisition Company) reverse merger. In many cases, even after becoming public some of them didn't pay dividends for many years to prioritize growth, and investors relied exclusively on the stock price increase to obtain a return.
Startups are frequently seen utilizing product development growth strategies as they are typically at the forefront of product offerings with cutting-edge items and tenacious teams wanting to make a difference in the world.
Smaller companies
The majority of the time, small firms are wonderful instances of organic growth in action. Being an established company rather than a startup has helped them to continue operating past the scary 2- year failure mark that we previously stated. They must, however, be frugal with their spending because they lack the huge funds of a business.
As a result, it's possible that you'll see tiny enterprises employing a market penetration approach and competing on price or quality with lots of loyal clients.
Corporations
No matter how big a company gets, there's always room for expansion.
Because large companies typically have a lot of cash and internal resources that can readily accommodate additional teams or business divisions, corporations often adopt a mergers and acquisitions model. However, they might also use any of the other growth techniques given their substantial internal resources and talent pools.
---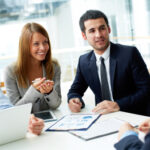 Types of Business Growth
The primary goal of the majority of organizations is growth. Keeping this in mind, business decisions are frequently focused on what would support the company's ongoing development and success as a whole. We'll go over some of the strategies that can help growth in more detail below.
You can build your firm in a number of ways. These categories can be used to categorize business growth:
1. Organic
With organic growth, a business achieves scale by using its own internal resources and internal activities, as opposed to having to look for outside resources to support expansion.
Making production more effective so you can produce more in a shorter amount of time, which results in increased revenue, is an example of organic growth. Utilizing organic growth has the advantage of relying on self-sufficiency and preventing debt if it can be funded from the operating cash flow of the business. Furthermore, the greater revenue brought about by organic growth might eventually be used to finance more strategic growth strategies. We'll go over that afterwards.
2. Strategic
Creating strategies for long-term corporate growth is part of strategic growth. Creating a new product or creating a marketing plan to appeal to a new market are two examples of strategic growth.
In contrast to spontaneous growth, these initiatives frequently need a large investment of time and money. In order to raise the necessary funds for future strategic expansion initiatives, businesses frequently start with an organic strategy before they consider M&A opportunities.
3. Internal
Internal business process optimization is the goal of an internal growth strategy. This technique is dependent on businesses utilizing their own internal resources, much like organic growth. The key to any internal growth strategy is making the best use of the resources already at hand.
Cutting excessive spending and running a leaner organization by automating some of its activities instead of recruiting new personnel could be examples of internal growth enablers. Internal growth is often more difficult, since it pushes businesses to consider how their operations can be enhanced and made more effective rather than concentrating on external variables like expanding into new markets.
4. Acquisitions, Partnerships, and Mergers
Although mergers, partnerships, and acquisitions are riskier than the other growth categories, they can also yield substantial profits. There is strength in numbers, and a properly performed merger, partnership, or acquisition can assist your company in entering a new market, growing its clientele, or increasing the range of goods and services it provides.
An expansion strategy enables businesses to grow. Expanding a product range, opening new locations, or investing in customer acquisition are all ways to accomplish growth. The industry and target market of a firm have an impact on the growth methods it will select.
Plan strategically, think about your possibilities, and incorporate some of them into your business strategy. Depending on the type of business you're starting, your growth strategy can involve things like:
• Adding new locations
• Investing in customer acquisition
• Franchising opportunities
• Product line expansions
• Selling products online across multiple platforms
Your particular industry and target market will influence your decisions, but it's almost universally true that new customer acquisition will play a sizable role.
---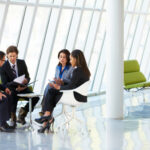 The Ansoff Matrix
Four high-level company growth strategies used by firms are outlined in the so-called Ansoff Matrix. Let's take a quick look at each of these strategies now before going into more detail about them in the methodology section.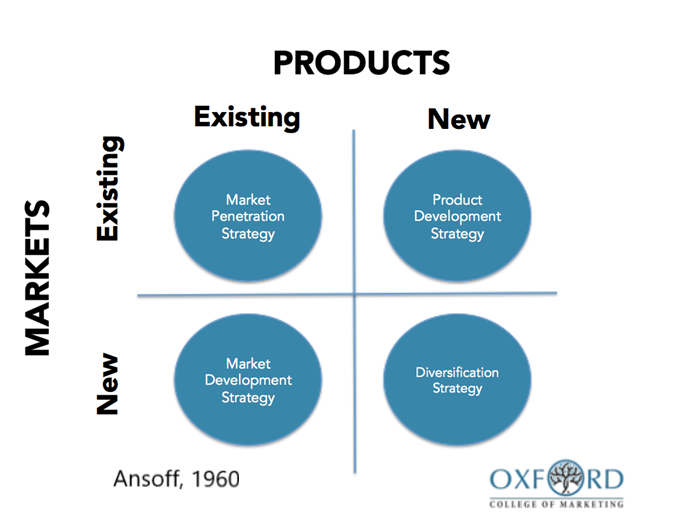 • Market Penetration: In the Ansoff Matrix, growing market share in an established market is the goal of a market penetration strategy. In order to increase client awareness of your services, common strategies include cutting pricing or adopting strategies like direct marketing.
• Market Development: The goal of the market development approach is to expand into new markets with already-available goods. A new market might relate to a new geographic area (for instance, international expansion), a new consumer demographic, or a new method of customer contact, such as the addition of an online store to supplement your physical presence.
• Product Development: This technique entails developing new items for already-existing markets. This can involve anything as straightforward as an ice cream store adding a new flavor or something as sophisticated as launching a completely new product line, such as if the ice cream shop started selling sandwiches.
• Diversification: The riskiest growth strategy in terms of potential failure is diversification. When a company develops novel items for untapped markets, it is a trailblazer. Because of this, it can be difficult to succeed, even though the benefits are greater if you do.
Since the objective is to expand the entire organization, you'll probably use certain business development principles regardless of the growth strategy you choose.
---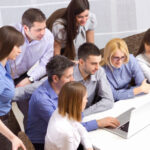 Successful Growth Strategy Examples From Real-World Companies
Let's look at some real-world examples to better grasp how various growth tactics operate.
1. Facebook
Even though Facebook is widely used today, it wasn't the only social media network available in 2004. At the time, MySpace dominated the social media landscape. Thus, how did Facebook seize control?
The business adopted a market penetration growth strategy.
It began by concentrating on a small target consumer base, then progressively expanded. What Facebook did was as follows.
• Start small: Mark Zuckerberg founded Facebook in his dorm room at Harvard. Consequently, Harvard undergraduates made up the bulk of the first clientele.
• Expand gradually: After gaining popularity at Harvard, Facebook gradually spread to other universities. This made it possible for the business to expand using the same success paradigm as Harvard.
• Increase growth when you're ready: After reaching colleges, Facebook started accepting non-students. Facebook was able to concentrate on modifying the product to meet the needs of each new client segment because to its methodical expansion. As a result, it did not experience the growth problems that caused MySpace's demise.
2. Amazon
In 1995, Amazon started to rule the retail world. Consumers back then weren't accustomed to online shopping. Despite this, Amazon increased its annual revenues to billions of dollars. What promoted Amazon's expansion?
A diversification growth strategy is the answer.
One of the first online merchants was Amazon, which provided customers with the option to make purchases online (a novel idea at the time) in a brand-new market: the internet. Here is how Amazon approached its growth plan.
• Offer an improved customer experience: a better customer experience: It began by giving customers access to a wider variety of books than those found in traditional bookshops. Because it was online, Amazon was not constrained by shelf space. Customers may also check the website to see if a book was in stock and find out right away. Amazon was able to outcompete more established brick and mortar bookshops thanks to this convenience.
• Rinse and repeat: After proving its viability in the book business, Amazon subsequently branched out into related industries like DVD and electronics sales. As it expanded its operations, it eventually entered the grocery and even the healthcare industries.
3. Dollar Shave Club
According to Entrepreneur magazine, Gillette had a commanding hold of roughly 70% of the U.S. market when Dollar Shave Club started its razor company in 2012.
According to a CNBC report, Gillette's market share had decreased to roughly 53% in 2019. Unilever purchased Dollar Shave Club for $1 billion as a result of the company's expansion. How was Dollar Shave Club able to defeat a much bigger rival?
It employed a market development growth strategy.
Dollar Shave Club's ability to sell directly to customers, which at the time was a new market for razors, allowed it to provide a more affordable alternative to the market leader.
• Identify a new market: Retail stores were where Gilette's items were sold. By using the internet and a direct-to-consumer business strategy, Dollar Shave Club was able to offer razors for as little as $1.
• Offer an improved customer experience: To create razors without any markup from a middleman, Dollar Shave Club collaborated with Asian producers. The customers that flocked to its low-priced offering could benefit from these expense savings.
4. Google
Google is well-known for its well-known search engine, but its enormous revenue is what gave rise to the holding company that is now known as Alphabet, which comprises its numerous business initiatives. How was it done by Google?
It used a product development growth strategy.
Initially, Google was a business-to-consumer (B2C) organization that provided a search engine. However, it required a means of funding. It created a new product called AdWords, targeted at companies who had to pay for advertising, in order to generate that revenue.
• Make the product customer-specific: Converting a business-to-business (B2B) product from a business-to-consumer (B2C) offering required a new set of capabilities created for its B2B audience.
• The new product should enhance old ones: Google made sure that the new AdWords product integrated flawlessly with its B2C product. It delivered text ads that loaded rapidly and had the same appearance as the other search engine results because it had to protect the speed of its search engine. This ensured that the user experience was not compromised by advertising, encouraging users to keep using the search engine.
---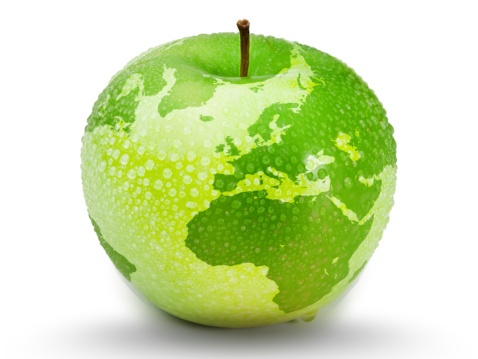 Curriculum
Growth Strategy – Part 1 – Year 1
Part 1 Month 1 Why Grow?
Part 1 Month 2 Market Opportunity
Part 1 Month 3 Competitive Environment
Part 1 Month 4 Regulatory Environment
Part 1 Month 5 The Ecosystem
Part 1 Month 6 Supply Chain
Part 1 Month 7 Technology Differentiation
Part 1 Month 8 Customer Profile
Part 1 Month 9 Product Definition
Part 1 Month 10 Marketing & Distribution
Part 1 Month 11 Capital & Talent
Part 1 Month 12 Price Positioning
---
Growth Strategy – Part 2 – Year 2