Global Supply Chain Development
Corporate Training Program


>
The Appleton Greene Corporate Training Program (CTP) for Global Supply-Chain is provided by Mr. Buck BS Certified Learning Provider (CLP). Program Specifications: Monthly cost USD$2,500.00; Monthly Workshops 6 hours; Monthly Support 4 hours; Program Duration 12 months; Program orders subject to ongoing availability.
Personal Profile
Mr Buck is a Certified Learning Provider (CLP) at Appleton Greene and he has experience in management, production and globalization. He has achieved a Bachelor of Applied Science IET/MET in Concentration in Operations Management. He has industry experience within the following sectors: Biotechnology; Manufacturing; Aerospace; Logistics and Technology. He has had commercial experience within the following countries: China; United Kingdom; Ireland and United States of America, or more specifically within the following cities: Shanghai; London; Cork; Minneapolis MN and Chicago IL. His personal achievements include: founded a corporation in 1991 and sold it in 2018 for $400m; entrepreneur of the year Ernst & Young 1998; entrepreneur of the year Ernst & Young 2004; built global manufacturing infrastructure and lead acquisition of 16 companies. His service skills incorporate: strategic planning; leadership development; supply chain; executive mentoring and merger & acquisition.
To request further information about Mr. Buck through Appleton Greene, please Click Here.
---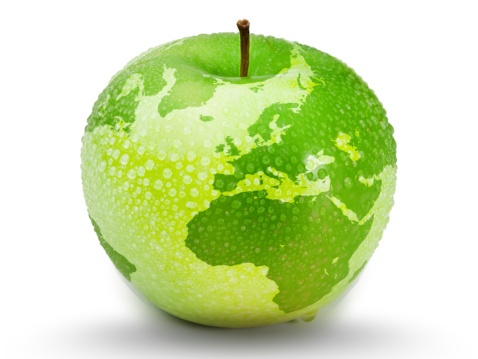 (CLP) Programs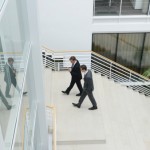 Appleton Greene corporate training programs are all process-driven. They are used as vehicles to implement tangible business processes within clients' organizations, together with training, support and facilitation during the use of these processes. Corporate training programs are therefore implemented over a sustainable period of time, that is to say, between 1 year (incorporating 12 monthly workshops), and 4 years (incorporating 48 monthly workshops). Your program information guide will specify how long each program takes to complete. Each monthly workshop takes 6 hours to implement and can be undertaken either on the client's premises, an Appleton Greene serviced office, or online via the internet. This enables clients to implement each part of their business process, before moving onto the next stage of the program and enables employees to plan their study time around their current work commitments. The result is far greater program benefit, over a more sustainable period of time and a significantly improved return on investment.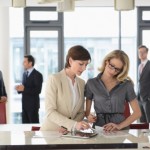 Appleton Greene uses standard and bespoke corporate training programs as vessels to transfer business process improvement knowledge into the heart of our clients' organizations. Each individual program focuses upon the implementation of a specific business process, which enables clients to easily quantify their return on investment. There are hundreds of established Appleton Greene corporate training products now available to clients within customer services, e-business, finance, globalization, human resources, information technology, legal, management, marketing and production. It does not matter whether a client's employees are located within one office, or an unlimited number of international offices, we can still bring them together to learn and implement specific business processes collectively. Our approach to global localization enables us to provide clients with a truly international service with that all important personal touch. Appleton Greene corporate training programs can be provided virtually or locally and they are all unique in that they individually focus upon a specific business function. All (CLP) programs are implemented over a sustainable period of time, usually between 1-4 years, incorporating 12-48 monthly workshops and professional support is consistently provided during this time by qualified learning providers and where appropriate, by Accredited Consultants.
---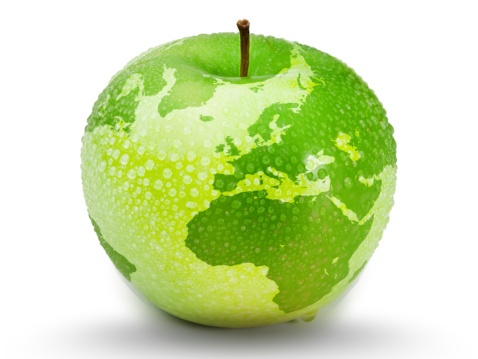 Executive Summary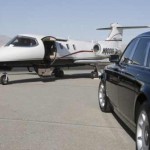 Global Supply-Chain
Over the last three decades, the progressive liberalization of cross-border transactions, advances in production technology and information services, and improvement in transport logistics and services have provided firms with greater incentives to fragment production processes and to geographically delocalize them. Global supply or production chains (GSCs), where cost reduction strategies result in goods often being produced with intermediate inputs originating from several countries, are now common in many industries and extend over to an increasing number of developing countries. From an economic standpoint, the emergence of GSCs is related to the concept of comparative advantage. By relocating production processes (i.e. R&D, concept, design, manufacturing, packaging, marketing, distribution and retailing) in different countries, transnational corporations (TNCs) can take advantage of the best available human or physical resources in different countries, with a view to maintaining their competitiveness by augmenting productivity and minimizing costs. For developing countries and their enterprises, the potential opportunities from joining GSCs are substantial. Indeed, integration into GSCs has become an important pillar of their policies for export-led development. GSCs enable producers within the chain to obtain modern management know-how and hands-on information on quality standards and technology, and thus to become more competitive. Such producers also quickly learn about demand patterns in high-income markets and consumer preferences in such markets. Participation in GSCs could also create economy-wide externalities for developing countries, such as employment, improvement in technology and skills, productive capacity upgrading and export diversification into more value added. In turn, those externalities would increase their attractiveness for more foreign direct investment. These potential gains explain the acute interest of policymakers in many developing countries over ways to link their private sectors to GSCs. However, GSCs are fundamentally a business strategy of TNCs, and are driven by their own business interests. Low labour costs alone are not a sufficient justification for relocating a part of TNCs' production processes. GSCs also rely on sophisticated and competitive networks of goods and information flow. Participating and upgrading along the chains require not only manufacturing skills but also a sound business environment that are often lacking in developing countries. GSCs have different structures depending on three main factors: (1) the geography and nature of linkages between tasks in the chain; (2) the distribution of power among lead firms (TNCs) and other actors in the chain; and (3) the role of government institutions and policies in structuring business relationships and industrial location.
---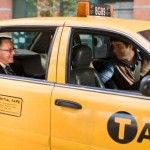 The first factor, the geographical structure, is determined by the extent of fragmentation of production processes and by their delocalization. While the extent of fragmentation is generally specific to the sector, the choice of where to delocalize production processes depends not only on production and trade costs but also on the potential size of the domestic/regional market, as well as on the proximity to high-income markets. The extent to which local markets are integrated with regional/international markets both in regard to trade policies and infrastructure development is also important.
The second factor, the distribution of power among the various firms of GSCs, is reflected in the different organizational structures of GSCs. Their structures can be classified in terms of the relational linkage between the buyers (lead firm) and their suppliers of manufactures. One extreme is the case of vertical integration where some of the manufacturing stages are directly owned by the lead firm while certain parts and components may be bought from contract suppliers. The other extreme is the case of a contractual relationship at arm's length, where buyers do not necessarily know and do not own their suppliers. Numerous types of ownership structures can be found anywhere within the wide spectrum of the buyer-supplier relationship. The third factor is related to government intervention. Governments play an important role in facilitating the integration of domestic firms into GSCs. Governments have often recurred to trade policies to increase the competitiveness of their enterprises, especially by seeking preferential market access. Indeed, by lowering trade costs trade policies can help to integrate domestic firms into GSCs. However, trade policies although still important are not sufficient in the GSCs business model. The removal of behind-the-border trade-related barriers is also necessary. Moreover, policies aimed at improving the overall business environment are essential to facilitating the integration of domestic firms into markets that are increasingly dominated by GSCs. The first two factors do not pose policy implications and are largely dependent on the business model of a specific economic sector. Therefore, the special focus of this paper is to provide some insights on the third factor so as to see how government institutions and policies, particularly trade policies, may influence the participation of developing country enterprises in GSCs, including progressive process and production upgrading and export value addition with economy-wide effects.
---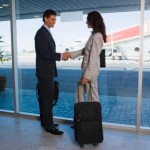 Trade and Economic Policy
Trade policies directly affect the integration of domestic firms into GSCs in two major ways. First, trade policies can add to the cost of inputs. Excessive tariffs on intermediate products make countries less attractive to global investment and are detrimental to the localization of production processes. Second, unfavourable market access conditions would put assemblers in a position of relative disadvantage when distributing final products to consumers. To minimize this cost, lead companies generally prefer delocalizing the last blocks of GSCs in countries with duty free or preferential access to final markets. This is one of the reasons why preferential trade agreements improving access to developed country markets are important determinants in the localization of production processes. Another policy response is illustrated by the WTO multilateral Information Technology Agreement (ITA), which eliminated MFN tariffs on a wide range of computer-related equipment (including semiconductors and software), as well as telecommunication and certain office equipment. These goods represent a crucial flow of international trade amounting to about US$4 trillion. Today ITA has 73 WTO members States, including both developed and developing countries, and covers about 97 per cent of world trade in information technology products. Trade policy is often directed to protect final products rather than intermediate products. This provides an advantage to the localization of the last blocks of production processes in consumers' markets. The relatively lower tariff on intermediate products provides a greater incentive to import them (and thus to be produced in developing countries). On the other hand, the higher tariff on final products provides an incentive to localize assembly in large (or potentially large) consumer markets, or in countries enjoying free access to consumer markets. This trend, where tariffs increase along the production chain, is generally referred to as tariff escalation. Tariff escalation is often used to provide an advantage to domestic firms engaged in the assembly of the higher value added final product rather than in the provision of low value added intermediate products.
Overall trade policy is captured by two indicators: effectively applied tariffs imposed on intermediate products, and those tariffs faced by final products. The overall business environment is measured by the World Bank's Doing Business Index. This Index provides a measure of various aspects affecting the business environment, including government regulations such as for starting a business, dealing with construction permits, registering property, getting credit, protecting investors, paying taxes, enforcing contracts and closing a business. Although all of these indicators normally ameliorate with the growth of GDP per capita, they are also positively correlated with participation in GSCs. Countries with economies more integrated into GSCs tend to have more open trade policies, face lower market access restrictions in high-income markets (the main location of lead firms), and have a more conducive business environment. The reason for the correlation is that the effectiveness of business models behind GSCs is highly dependent on the above variables.
---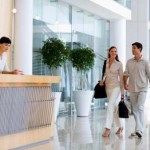 By abating trade costs, more open market access conditions do contribute to the integration of countries into GSCs. However, given the already low level of effectively applied tariffs, the additional advantage provided by further trade liberalization through unilateral measures or market access negotiations is generally not large. For example, for low-income countries, a reduction in the applied tariff on intermediate products from the existing average of 3.22 per cent to 1.37 per cent (a level similar to that of middle-income countries) would increase their trade in intermediate products by about 8 per cent. A similar effect would result from an improvement in market access (a reduction in the tariff faced by their final and processed products from 3.19 per cent to 1.5 per cent). It also appears that middle- and low-income countries could achieve similar trade effects through the better functioning of existing export processing zones (EPZs) and more efficient management of formally applied duty drawback systems so as to implicitly eliminate or reduce tariffs on imported inputs for export-oriented enterprises. On the other hand, a sizable improvement of the business environment would result in far more positive effects on the growth of trade in intermediate products, particularly for middle- and low-income countries (for both developing countries and economies in transition). Tariffs are traditional price-based trade policy instruments, while non-tariff measures can also add to the cost of trading and thus have an impact on the extent to which firms and countries integrate into GSCs. Although the information costs of non-traditional trade barriers are often internalized by lead firms, some of these barriers still add to the overall costs of moving goods along the chain. In particular, non-tariff measures such as standards, technical regulations, conformity assessment systems, complex rules of origin, subsidies and restrictive trade-related financial and investment regulations that protect domestic industries from foreign competition have today a relatively greater and growing importance in shaping the participation in GSCs. Removal of such barriers through, e.g. a deeper integration through regional preferential trade agreements (RTAs), is found to double trade in intermediate products among their members. Today almost all RTAs include trade facilitation and technical assistance measures. These agreements do facilitate the de-localization of production processes by removing behind-the-border obstacles to trade.
However, as an increasing number of developing and developed countries move towards freer trade via RTAs, the relative advantage provided by open trade policies is not sufficient to make a country attractive for the localization of global production processes. Economic policies that reduce overall business costs or minimize the risks from international business relationships may be of greater value for facilitating integration into GSCs. Thus, policies that improve trade-related infrastructures, increase competition in trade-related services, facilitate business start-ups, guarantee the rule of law and contract enforcement, and provide fiscal and other incentives to foreign firms are essential.
---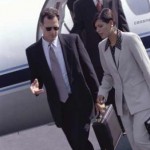 In addition, the effectiveness of government institutions and their capacity to implement policies are critical. GSCs also often involve long-term investments that require equally long-term government commitments with regard to stable and predictable policies. For example, political instability and the resulting government policy instability is detrimental for turning domestic firms into reliable suppliers of GSCs. Econometric estimation suggests that an improvement in government effectiveness in low-income countries to match that of middle-income countries would increase the former's exports of intermediate products by almost 50 per cent. The larger importance of business environment and government effectiveness for GSCs is directly related to their increasing sophistication and drive for efficiency. GSCs are extremely competitive not only because they take advantage of localization due to lower labour costs, but more so because such competitiveness comes from a sophisticated management of the chain. The majority of modern GSCs appear to rely more on the ability to move goods continuously, safely and economically than on lower labour costs. In this regard, one of the key aspects of GSCs is synchronization: goods flow in and out of chains in a just-in-time process, so as to keep costly inventories at a minimum. However, when inventories are low and a problem occurs in any of the production blocks, it quickly spreads along the entire chain with snowballing costs. GSCs are often as fragile and prone to failure as is their weakest supplier. Thus, it is crucial that all players in a chain are fully reliable. In practice, there is a trade-off between the reliability of suppliers and production costs. In general, the more knowledge-intensive a product is, the more GSCs are dependent on specialized and reliable suppliers. This is one of the reasons why most of LDCs' enterprises are stuck in a low value added segment of chains, and are operating in sectors where chains are shorter and less technologically intensive (i.e. the apparel and agro-food sectors). Another issue that hinders the participation of developing countries in GSCs is the relative lack of medium- sized and large enterprises. Small enterprises often face additional obstacles that make it difficult to enter GSCs. For example, GSCs require investments to guarantee timely shipments and high quality parts and components. Difficulty in investing in productive and trading capacity is one of the reasons that small enterprises are often locked into low value added production processes with little opportunity to upgrade along the value chain. Most importantly, small enterprises are also disadvantaged as they rarely have management expertise able to meet the complex problems that GSC management involves. Moreover, small enterprises often supply a single lead firm, thus making the entrepreneurship less dynamic and more vulnerable to shocks. An essential element in GSC integration is the availability of skilled labour. The production of goods for international markets, particularly by means of supplying a GSC, requires a skilled labour force, with technical, managerial and entrepreneurial expertise. Therefore, from a policy perspective, there is a need to invest in the development of human skills and capabilities, as well as in knowledge-based services. It is also important to allow for qualified foreign labour permits so as to import missing critical skills.
Finally, in cases where the lead firm owns part of the GSC, tax policy is an important determinant for the localization of production. By looking at the differences in taxation across countries, lead firms tend to optimize supply chains also based on tax efficiency.
---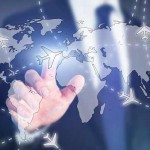 The Value Chain
Although participation in GSCs helped a number of developing countries to expand exportoriented industries, in many cases, the value added from such activities did not increase markedly over previous commodity-based exports. To rise along the value chain, an industrial or process upgrading is required. Gereffi, Humphrey, and Sturgeon (2005) define industrial upgrading as "the process by which economic actors – nations, firms and workers – move from low-value to relatively high-value activities in global production networks". Process upgrading occurred in most regions, although to a different extent. In 1993, Latin America, East Europe and East and South-East Asia had largely a similar level of export sophistication. By 2008, export sophistication increased in all of those regions, though the largest increment was observed for East and South-East Asia. Similarly, in 1993 the average level of export sophistication of South Asian and sub-Saharan African countries were similar, but by 2008 South Asian export sophistication was much higher. Furthermore, some of these countries were able to increase their export sophistication by transforming export-oriented industries (as parts of GSCs) from those based on raw materials and low-technology manufacturing (agro-food, apparel, footwear, etc.) to ones dominated by medium-technology exports. An important policy question is why some developing countries were able to surge ahead in diversifying into more value addition within GSCs, while others did not succeed. Many of the factors mentioned above are quite relevant in this regard. Indeed, sound macroeconomic policies, a favourable business environment, the development of human capital, economic links to high income markets, sector-specific industrial development policies, natural resources endowments all determine the success or failure of the export diversification of countries. Still many questions remain open. To properly address those questions, there is a need for more research and better data, including those on TNCs as lead firms. Knowledge of production processes is one of the keys to industrial upgrading and export diversification. For countries that are lagging behind, knowledge must come from absorbing it from elsewhere. GSCs can be a powerful force in enabling technology transfers and industrial process upgrading. In this regard, many mechanisms were examined, from arm's length technological borrowing to a range of practices that encompass technology licensing, reverse engineering, the injection of equipment and know-how through foreign direct investment and firm level adaptation, to demands made by both foreign affiliates and overseas buyers. One important question that needs to be studied more deeply is what makes lead firms in GSCs transfer higher value added processes to developing countries. So far, the evidence suggests that lead firms tend to outsource lower value added activities (including final assembly), while retaining control over the higher value added areas of their core competency, such as R&D, intellectual property, design and distribution.
---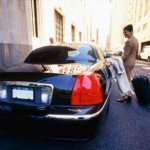 Policy Issues
Being able to participate in GSCs may be a sign of a country's growing productive capacity. Moreover, having a strong relational linkage with the lead firm in a supply chain could enhance a transfer of knowledge, technology and even financial capital into the suppliers' country. In this way, participating in a GSC can play a catalytic role in a developing country's economic growth through productive capacity upgrading. However, such a level of GSC participation appears to be possible only for countries which already have some prerequisite productive capacity, which are mainly middle- to higher-middle income countries. Technology transfer within a GSC is not automatic. Lead firms, especially those of products or production technique/processes with high intellectual property content, may restrictively control technical and technological spill over to subcontracted suppliers. In addition, the investment strategies of TNCs should be borne in mind. For example, there is evidence to suggest that much of the profits of the United States of America's lead firms' during 1996–2006 was financialized (through share buyback or a dividend increase) "… to raise shareholder value, rather than investing in productive assets that raise productivity, growth, employment and income." Would a new model of social business-linked FDI, such as the Grameen Danone Foods Ltd, provide a useful insight into a new architecture of a global/regional supply chain? As regards low-income countries, being a part of a GSC could be seen as probably the more rapid way to become integrated into the global trade in manufactures and services. However, the segments within a GSC, in which low-income countries mostly participate are limited to the bottom of the value added ladder with a low barrier to entry – these are labor-intensive products with low-tech requirements and low set-up costs, such as assembly in apparel and light manufacturing industries. Low barriers to entry often create price-cutting competition among supplier countries. As a result, declining net barter terms of manufacture trade in such low income countries was observed over the past decade. Also problematic is that the relational linkages between the lead firm and the supplier in these industries are often very loose and unstable. Lead firms benefit from the severe competition among numerous and almost identical suppliers and select the ones that meet their short-term requirements. The potential negative effects of such unstable contracts, particularly to the local labor market, were noted by many researchers. The challenge to suppliers and governments of low-income countries is to transform the declining net barter terms of trade into an increase in income terms of trade through larger export volumes (i.e. winning over the competitors) or through concurrently achieving a growth in factorial terms of trade, i.e. a productivity increase. For a local supplier to win a more durable relationship with the lead firm, it needs to become cheaper, better in quality, quicker in delivery, and more reliable than its competitors within an industry. Such process upgrading could lead suppliers to move upwards to a higher value added segment in a GSC, e.g. a move from a standard mass production into more design-specific and other requirement-specific production. Firms in a low-income country often face higher obstacles in achieving both process and product upgrading. Government support can play a role especially in regard to investment promotion policies to attract more buyers (lead firms); reducing tariff and non-tariff barriers for imported production inputs; and bottoming up the supply efficiency, by improving business environment, transport, logistics, education and training; guaranteeing long-term commitments in policies (especially trade and fiscal policies) so as to minimize the risk for foreign enterprises and business relationships. Non-policy factors are also among the determinants of a successful process and product upgrading. Those include (a) the length of the value chain to the final product (or depth in the manufacturing segment), i.e. how many parts and components to move into; (b) product characteristics (standard or differentiated); (c) the structure of a GSC; (d) the interest of a leading firm in assisting with the product upgrading (though technology/financial injection); (e) the market situation (competitors, stepladders vacated or not, etc.); and (f) the comparative advantage, including geographical and/or population consumption assets (e.g. being close to a big market, having a large domestic market). As Rob Davies, Minister of Trade and Industry, South Africa put it, "Identification and choice of sectoral interventions is based on identification of first-order constraints that cut across most of these sectors and sectoral "self-discovery" processes. The latter involve a combination of research of international and domestic trends, consultation with key stakeholders – particularly business and labor, policy and instrument design attached to appropriate conditionality and periodic review and adaptation."
---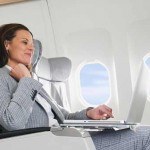 Size Matters
The size of a country matters in a GSC. A large domestic market by itself attracts foreign firms to set up a basis and localize thereafter some or main segments of their GSCs targeting both exports and domestic consumption. Smaller developing countries have less leverage in creating a strong relational linkage with lead firms. A solution for such countries is also to diversify into new markets, in particular regional (neighbouring) markets, in addition to their efforts to integrate into GSCs. A recent study by UNCTAD suggests that Asian LDCs' exports to other developing countries, which are mostly their neighbouring countries, are higher in factor intensity. That is to say that South-South trade, especially within a region, may offer some alternative upgrading opportunities to low-income countries. Governments within a region can also collaborate with each other in the areas of improving the market information flows of a given industry/sector (e.g. agroprocessing) or establishing a regional laboratory for product quality assessment. Regional collaboration could be equally useful for R&D for products/services that are best suited to the demands of regional consumers (with much less disposable income compared to OECD consumers), with an added new technological element. Distance is often assumed to be among the main determinants of trade costs and thus also of countries' participation in GSCs. However, it is not distance itself that is a direct hindrance to trade, but rather transport costs and transport connectivity, which in turn are related to the facility with which merchandise trade can be carried out. An UNCTAD study on the Caribbean region found that distance explains around 20 per cent of the variance of maritime freight rates, while competition among liner shipping companies and economies of scales each have a far stronger impact on the freight rate. When there are 5 or more competing carriers providing direct services, the freight rate is one third lower than when there are four or fewer providers. This example suggests that the strategic liberalization of transport services, through its impact on competition and economies of scale can have an important and in some cases perhaps decisive impact on the establishment of regional trade connections and participation in GSCs. Transport infrastructure and services together with trade facilitation and modern customs procedures are a sine qua non both for export competitiveness and for a country's participation in GSCs. As global transport networks expand and ships get larger and port traffic grows, many LDCs are lagging behind and are not catching up as regards their access to shipping services. While globally the international liner shipping network is expanding, for many LDCs the number of shipping companies providing services from and to their ports is stagnant or even decreasing. Without effective international transport connections, trade cannot grow. While trade and transport facilitation is usually a good long-term investment, it still requires financial resources. Globally, during recent years, technical and financial assistance to support trade and transport facilitation has increased significantly. However, most of this additional assistance has gone to middle-income developing countries, and not as much to LDCs. In LDCs, it appears that the resources of donors may compete with other priorities, such as health or education. Many practical solutions to trade and transport facilitation reforms require regional or bilateral cooperation, for example as regards transit, the harmonization of documents, the recognition of certificates, transport infrastructure, coordination at border crossings and so on.
---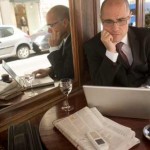 Objective of the Corporate Training Program
– Understand the rationale for the development of Global Supply Chain Development and Management
– Understand the contribution of a defined supply chain strategy to an organizations overall operating efficiency
– Reveal the analytics of benefit accrual from the implementation of a systemic approach to GSCD
– Understand the relational dynamic between procurement, suppliers, logistics and how they affect your GSCD efforts
– Understand the major challenges that organizations face in developing and implementing supply chain strategy
– Exposure of key tools and measurement metrics for deploying GSCD
---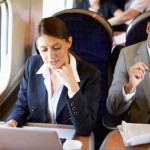 Implementation Plan
Break the engagement into phases I – V; Determine clients' needs relative to time and budget that will condition the cadence of GSCD phase deployment of instruction or learning; Evaluate group size for best learning scenario; Hand outs and Power Point Presentations for the program participants; Follow up with client to refine approach or expand or compress mission scope.
---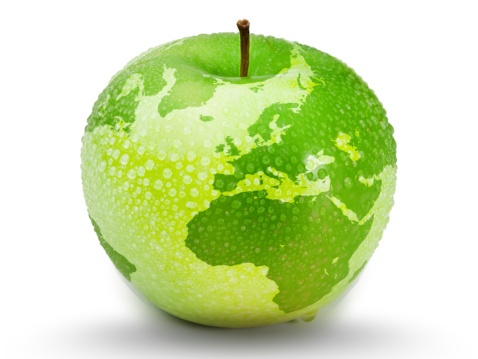 Curriculum
Global Supply-Chain – Part 1- Year 1
Part 1 Month 1 Internal Analysis
Part 1 Month 2 Global Supply-Chain Trends
Part 1 Month 3 Supply-Chain Sustainability
Part 1 Month 4 Developing Countries
Part 1 Month 5 Process Integration
Part 1 Month 6 Competitive Analysis
Part 1 Month 7 Supply-Chain Technology
Part 1 Month 8 Risk Analysis
Part 1 Month 9 New Capabilities
Part 1 Month 10 Greener Global Supply Chains
Part 1 Month 11 Buy-in & Commitment
Part 1 Month 12 Strategy Execution
---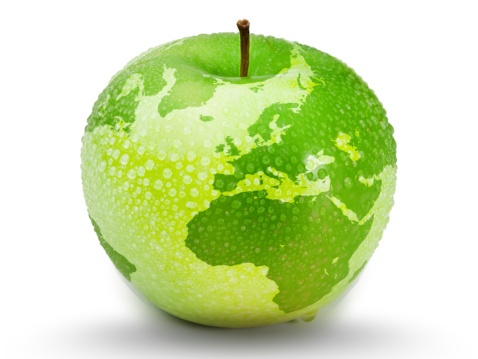 Program Objectives
The following list represents the Key Program Objectives (KPO) for the Appleton Greene Global Supply-Chain corporate training program.
Global Supply-Chain – Part 1- Year 1
Part 1 Month 1 Internal Analysis – The first stage of the program is to understand the history, current position and future outlook relating to global supply-chain, not just for the organization as a whole, but for each individual department, including: customer service; e-business; finance; globalization; human resources; information technology; legal; management; marketing, production, distribution and logistics. This will be achieved by implementing a process within each department, enabling the head of that department to conduct a detailed and thorough internal analysis to establish the internal strengths and weaknesses and the external opportunities and threats in relation to global supply-chain and to establish a MOST analysis: Mission; Objectives; Strategies; Tasks, enabling them to be more proactive about the way in which they plan, develop, implement, manage and review global supply-chain, within their department.
Part 1 Month 2 Global Supply-Chain Trends – It is vital that an organization considers the major global supply chain trends and determines how it will address each of them as part of their integrated global supply chain strategy. Some of the current trends we would suggest an organization needs to research and evaluate include: E2E Collaboration, Lean Six Sigma, Management of Complexity, Physical Network Optimization Methods, Risks & Opportunities of Globalization, Focus on Cost & Working Capital and maybe the Impact of Sustainability if this is an internal or external requirement.
Part 1 Month 3 Supply-Chain Sustainability – This workshop features a practical guide to continuous improvement, and can help companies to overcome challenges by offering practical guidance on how to develop a sustainable global supply chain process, based on the values and principles of the Global Compact. Featuring numerous examples of good corporate practice, the guide will assist companies in setting priorities for action that will lead to continuous supply chain performance improvement.
Part 1 Month 4 Developing Countries – Over the last three decades, global supply chains (GSCs) have increasingly gained importance in linking developing countries to international markets. Today a substantial share of the production processes of GSCs is taking place in developing countries. For developing countries and their enterprises, GSCs offer opportunities as well as challenges. While greatly facilitating access to developed countries' markets, GSCs also demand greater efficiency and competence from suppliers. For developing countries, it is thus important to implement economic policies that while increasing the competitiveness of their enterprises, also improve their reliability and efficiency.
Part 1 Month 5 Process Integration – Integrating a supply chain is an incremental process, with priority typically given to the highest potential returns on investment. Based on strategies, needs, and potential returns, different priorities and approaches may be assigned to the supply chains of different segments of a business.
Part 1 Month 6 Competitive Analysis – To make the right strategic choices about what to do and what not to do, it is important for an organization to understand what the competition is and most likely intends to do. Don't let your competition manage your profits for you! While many organizations prefer to focus on comparing basic performance data, we suggest that it is far more useful to focus on understanding the competitor's processes, technology, and network underlying capabilities. Any analysis of available performance data is much more reliable when understanding the competitor's capabilities. However, only because your competition also uses the metrics "inventory turns" does not mean that it is defined in the same way than your metrics.
Part 1 Month 7 Supply-Chain Technology – Technology helps an organization with enabling and sustaining new processes and capabilities necessary to execute the global supply chain strategy. Reviewing existing supply chain technologies and technology trends may trigger ideas about how to connect new technology capabilities with identified Customer requirements. Just keep in mind that the Customer requirements, not the technology, should drive the development of new supply chain capabilities. How effectively some of these technologies improve or even transform an organization's supply chain greatly depends on how successful the organization is in hiring and retaining people who can understand and use them. Training and talent planning need to be therefore part of any technology strategy.
Part 1 Month 8 Risk Analysis – The lack of a robust process for identifying, prioritizing, managing and mitigating risks is a clear threat to an organization's supply chain and its strategy. A systematic risk assessment becomes even more important as an organization decides to compete globally and/or to expand its supply chain to other countries and regions. Unfortunately, without a crisis to motivate actions, risk planning often falls to the bottom of the priority list.
Part 1 Month 9 New Capabilities – In general, a supply chain strategy should look at least three years into the organization's future. However, that does not mean that the organization then will follow that plan for the next three years without changes or modifications. The global environment is far too dynamic to not make corrections to address major significant changes in an organization's competitive landscape. To define and prioritize new global supply chain capabilities we suggest that the organization forms a cross-functional strategy team, including resources from sales, IT and finance, and organizes a two- or three- day off-site meeting to initiate the process. The off-site meeting starts with a review of the inputs collected so far. This includes customer requirements, internal supply chain assessment, global supply chain trends, competitive analysis, global supply chain technologies, and global supply chain risks. During the review process, a running list of all potential new supply chain capabilities that could be developed needs to be kept. To rank and prioritize the potential supply chain capabilities, the strategy team needs to determine the estimated impact of each new capability on the organization's supply chain performance indicators (service levels, costs, inventory & working capital, ROI), as well as consider the human and financial resources necessary to implement each supply chain capability. Some organizations also add a "Probability of Delivery" factor to this evaluation matrix to include a factor describing the complexity and risk associated with each potential capability. Once the strategy team has established that the selected new supply chain capabilities will indeed enable the organization to achieve its goals & objectives and are feasible to implement within the given resource constraints, the team needs to establish a detailed project plan for the new supply chain capabilities selected. The overall project plan also needs to identify how the individual projects are interrelated to visualize that some projects with a lower ROI are actually enablers of projects with a significantly higher ROI.
Part 1 Month 10 Greener Global Supply Chains – Integrating green practices into supply chains is critical in minimizing the environmental impact of the industry and promoting business integrity. The acceleration in online shopping has impacted the dynamics and sustainability of many businesses' supply chains, particularly as customers are increasingly focusing on environmental factors such as waste, resource use and embedded carbon. Between plastic packaging, carbon emissions and returns headed straight for landfill, the environmental implications of this new way of consuming is a major problem. The pressure is therefore mounting for businesses to implement greener supply chains and address these environmental concerns. If the increased consumer focus on eCommerce continues, there will be ever-greater scrutiny placed upon the carbon footprint of businesses that sell online. Given that the majority of emissions are generated through the supply chain, businesses would be well-served by placing a greater focus in this area. As well as the obvious reputational boost for greener businesses in the eyes of today's increasingly environmentally-conscious consumer, investing in greener practices can indeed have a tangible impact on an organization's bottom line.
Part 1 Month 11 Buy-in & Commitment – Implementing a supply chain strategy is a major cross-functional effort and therefore requires the buy-in and support of almost every function in an organization. A solid business case for the change is often not sufficient to gain buy-in, but it is absolutely a necessary condition. The process of getting buy-in at all levels of the organization needs to begin on the first day of strategy development. As mentioned earlier, we strongly suggest that the supply team forms a cross-functional strategy team, including resources form sales, IT and finance, when starting to identify and prioritize new supply chain capabilities. We also suggest providing periodic updates to the senior leadership team and key stakeholders during the strategy development process, emphasizing the significant impact and benefits the supply chain can have in terms of financial performance of an organization and shareholder value. This activity needs to be part of a more comprehensive communication and change management plan that supports the strategy development and deployment process from "cradle to grave".
Part 1 Month 12 Strategy Execution – The execution of an organization's supply chain strategy is best managed as part of the Sales & Operations Planning (S&OP) process and meetings. In case an organization should not have an S&OP process, this may be a good time to develop and implement one as part of their integrated supply chain strategy.
---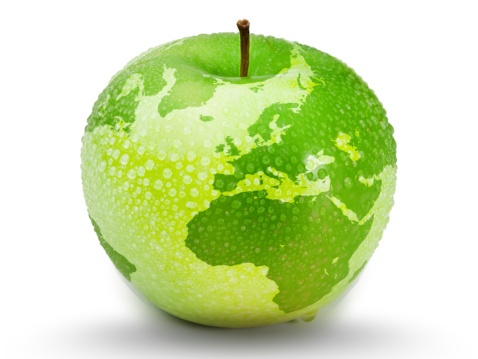 Methodology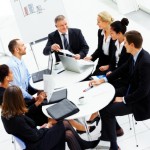 Global Supply-Chain – The impact of globalization upon the supply-chain
The globalization of business is the best thing to happen to supply chain management (SCM) in the last 30 years. This seemingly bold statement is made not because globalization has made SCM any easier quite the contrary. Driven by overwhelming market forces, globalization has forced countries and companies to become more efficient, creating the infrastructure and competitive advantage necessary to survive the early rounds of a brawl that will undoubtedly go beyond the last bell. Unfortunately, whether one is in favor of or against globalization is irrelevant for purposes of this discussion. Although both sides of the globalization debate have valid points, the fact is that it will continue. Reality dictates that if companies intend to not just survive but prosper in a hyper-competitive environment, they would be well advised to acknowledge the complex nature of the terrain in which they find themselves deployed. What is relevant to this discussion, however, is a basic understanding of what globalization is and its significance to the field of SCM. Globalization assumes many faces, but in the realm of economic development it revolves around the nurturing of commerce through the removal of both tariff and non-tariff barriers to trade. Driven mainly by the World Trade Organization (WTO) and its predecessor, the General Agreement on Tariffs and Trade (GATT), countries that embrace globalization allow access to their markets through lower tariffs while seeking reciprocal business opportunities in member countries around the world.
---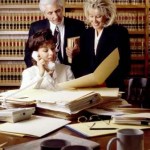 Globalization has created both opportunities and risks for companies, as the more connected economic environment has brought more customers and new markets whereas also bought larger extent of competitors. Globalization process along with the emerging of new markets for goods and service, new resources and supplier, and new pools of labor creates opportunities to companies. The more collaborative environment makes it possible for companies to reduce cost and focusing on these core competencies to participate more profitably in the global trade. Accompanied with the opportunities, challenges regard to supply chain also presented with the globalization. The global marketplace has made supply and demand more volatile and hard to forecast as there is a greater reliance on different companies spread over great distances. The global network made the supply chain more complex as the increased number of suppliers, customers and plants spread throughout the world. This can make it difficult for managers to maintain an adequate level of control over their operations. There is also increased competition from low cost products from overseas markets. Expanded market also means a broader range of competitors, companies devote themselves to explore more efficient technologies, strategies to provide better quality products, faster delivery service, and lower cost in order to maintain their comparative advantages in the global competition. Decreased number of information is another factor that may undermine the global supply chain. With large number of partners and franchises, decisions are difficult to be made with full information and therefore brings risk to the supply chain. The uncertainty accompanied with the globalization process, companies are seeking for new methods and strategies to mitigate the risk and take control over the uncertainty factors. Have a better understanding of the risks and prepare for an plan to response to the issues coming out is the way to enhance the ability of companies to stand against the challenges.
"Being Successful Means Managing Uncertainty. How will you face so many uncertainties and potential challenges? You certainly can't control all external forces (political, natural disasters, energy costs, counterfeiting, and others), but you can start by making SCRM an integral part of your organization's strategic planning process and redefining your internal practices and processes. As you plan for the future and build on strengths, make sure you understand the risks and threats that could cause you to lose competitive advantage. All of your executives need to be involved in this process. In addition, you will need an emergency plan for new external or internal threats. A proper SCRM plan is not about building fear in the organization, but rather about bringing peace of mind. Your organization will have taken the time to understand what is important and how to protect it, should a crisis happen. This will ultimately make your organization stronger and ready to take advantage of situations that cause others to flounder."
---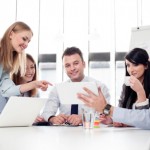 Global Supply-Chain – Methodology
Supply Chain Development and Management, along with the closely related subject matter of logistics are the cornerstones of a competitive global corporate strategy, increased market share and amplification of stake holder value. Global Supply Chain Development (GSCD) provides in Phase I a framework for your understanding of supply chain development and management and its related components e.g. comprehensive introduction to supply chain management, an overview of all of the important dimensions logistics and their peculiar relationship to both supply chain management and its relevance to global trade strategy. Phase II is related to is related to strategic factors, supply chain relationships and third party logistics services, performance metrics and financial analysis, along with an emphasis on information systems and the discipline they create. Phase III addresses the key process steps within supply chain fulfillment e.g. order management and customer service, inventory management, transportation and distribution. Phase IV delves into the subject topic area of supply chain planning, sourcing and operations, tools needed to design, develop and refine a supply chain network, alongside of procurement and strategic vendor relationships. Phase V covers the areas enveloped by major macro industry trends that will condition the future of logistics and supply management as well as specific strategies that will enable sustained competitive strength.
---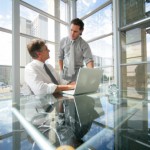 Global Supply-Chain Development (GSCD)
Abstract.
To be competitive in today's global marketplace, and to effectively serve global operations, supply chains must also be "world class". This paper provides a step-by-step approach to global supply chain development, contrasts global to domestic development, and identifies challenges, complexities, and strategies for building multi-national supply chains.
---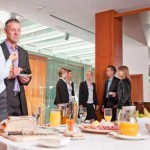 Domestic vs. Global Supply Chains
Current State of Global Supply Chain Activities
Today top management of major corporations realize that good management of supply chains (including purchasing, finance, materials management, transportation and logistics management, quality management, information technology and time management) can make major contributions to the bottom line and help their organizations implement strategic initiatives and achieve overall goals. As a result of developments in communication and transportation, globalization is now accepted as a "way of life," the normal way of doing business. In many, if not most industries, companies must adopt a global view of their operations in order to survive. Unfortunately, many corporations are still stuck in the domestic paradigm and are not aware of, or taking advantage of improvements and benefits that could come from an optimal global supply chain.
---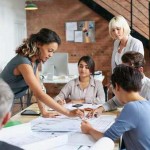 Changing World Situation, Growing Need for Global Supply Chains
Some changes that are underway and moving swiftly that affect globalization of supply chains include: more investment by U.S. industries in non-U.S. areas, increased international spending activity by major U.S. corporations, mergers, acquisitions, and joint ventures involving companies from different countries linking more organizations across the globe, and more organizations are making purchasing and supply decisions based on total cost of ownership and value added. Many buying and selling markets are worldwide, creating the need for optimized, global supply chains. Improvements in transportation and communication technology have made the creation and management of global supply chains efficient and effective to serve either domestic or worldwide requirements.
---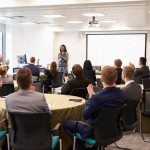 Corporations seek to apply technology and immediately obtain returns from technological investment before obsolescence occurs. Information technologies have enabled the aggregation of category spend across organizational business units around the world, thereby enabling strategic sourcing, strategic cost management and "supply-demand optimization. This development has facilitated cross-functional, cross-organizational approaches to sourcing activities, enabling total cost savings and other key synergies across the supply chain to be realized. Firms that have invested in ERP technology such as SAP, Oracle, J. D. Edwards, Ariba, etc. want to leverage their return on this investment. Utilizing this type of technology to optimize global operations and to expand and link systems and applications across business units worldwide provides increased capability to establish and manage global supply chains. Growing participation by companies in buying and selling consortiums is also impacting global purchasing and supply chain activity. Such arrangements intensify the need to gain competitive advantage vs. competitors' supply chains.
---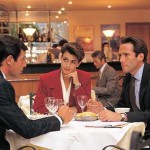 Global Supply Chain Objectives
Overall Objective of Global Supply Chains
Have in place the global supply chain configuration that results in meeting or exceeding worldwide customer (internal and/or external) expectations at the lowest strategic cost.
---
Specific Objectives and Expectations of Global Supply Chains
In general the objectives of global supply chains are the same as domestic supply chains. The main differences are the scope of the supply chain and the number and types of participants that may be present: Leverage spend (across business units and geographic boundaries); Align Incentives for integration of activities (buyers, suppliers, end-users) to support organizational goals and strategies; Optimize supply chain operations (no. of members, capabilities, costs); Reduce inventories across the chain; Reduce all costs (item costs and supply chain operational costs); Assurance of supply of right quality items for production and support activities; Have well designed investment recovery processes; Critical cycle time improvements; Address local content and local business development goals.
---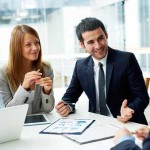 Global Complexities
Sourcing in multiple countries brings with it a number of considerations not encountered domestically. Some of the complexities include: Currency exchange and risk; Countertrade opportunities and requirements; Varying laws and jurisdictional questions; Cultural differences; Language differences; Labor and training availability, practices, laws, regulations; Transportation, packing, shipping, storing, import, export, customs; Security: materials, products, personnel, intellectual property.
---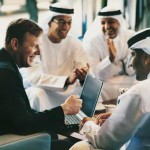 Challenges and Barriers to Building Global Supply Chains
In the varying environments encountered internationally, there are a number of challenges and barriers involved in building global supply chains. Many of these are rarely if ever a concern with domestic supply chains. Some of these include: Uncertain political stability, different government agendas; Lack of infrastructure in some countries (roads, port facilities, trained labor, utilities, communications); Lack of critical market mass in particular countries; High transaction costs due to varying business environments; Requirements to use in-country agents or partners and local content requirements; Lack of potential for repeat purchases, e.g. in project situations; Slower adoption of e-business than in the domestic market; No or limited free trade zone availability; Partner/contract limitations requiring bidding for all procurement activities and inhibiting alliance-building; High logistics and transportation costs; Different time zones (communication difficulties); Financial risks are higher, e.g., potential for war, terrorism, government changes; The nature of global activity (may be fragmented and/or scattered); Long/unpredictable supplier lead times; Protectionism (tariffs, duties, quotas, inspections); Limited number of qualified global suppliers; Difficult to link global project work to "run and maintain" global activities; Limited availability of trained personnel for purchasing or supply management positions; Supply chain management skill gaps and training requirements need to be addressed.
---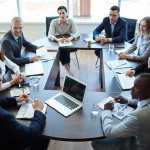 General Approach to Global Supply Chain Management
Developing Global Supply Chains
The development of global supply chains requires the same information as the development of domestic supply chains but, in addition, also requires additional information on subjects that include: international logistics, laws, customs, culture, ethics, language, politics, governments, and currency. Team approaches should be used for developing global supply chains, include on teams all departments or organizations who will be affected by the supply chain. What, when, and where items are required from the supply chain must be well-defined. Required items must also be completely specified and quantity demand forecasts prepared to guide potential supply chain members. Sources of potential supply chain members include: international expansion of domestic suppliers, current or potential suppliers in the target country or country of international operations, current or potential suppliers in third countries. Supplier qualification evaluations must include ability to conduct international operations and to meet international requirements in addition to the usual domestic considerations. Think "global" and act "local" as required. The imperative of adopting a "glocality" strategy requires balancing standardization of souring, processes and tools with the needs for customization.
---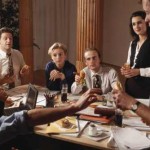 Implementing Global Supply Chains
After identification of supply chain partners, an implementation team should be identified and used to plan and conduct the actual implementation of supply chain operations. Processes and procedures need to be documented in detail and tested or piloted before full implementation. Training for all participants in new or revised procedures and processes must not be overlooked. Metrics for administration and evaluation of the operation of the supply chain must be identified and agreed upon by the members of the supply chain. A plan and schedule for implementation and subsequent administration and evaluation of supply chain activities and operations must be developed by the implementation team.
---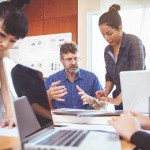 Maintaining Global Supply Chains
Regular evaluation using agreed-upon metrics followed by corrective action as necessary will help assure that expected benefits will be achieved. A program of continuous improvement review will assure that the supply chain remains effective and efficient in achieving its goals.
---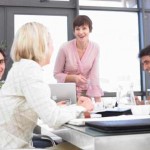 Step by Step Approach for Developing Global Supply Chains, A "best practice" Framework
1. Secure a top-level organizational mandate which prioritizes and supports SCM
2. Form a cross-functional global supply chain development team: Include all affected parties, internal and external; The team composition may change as development and implementation proceeds.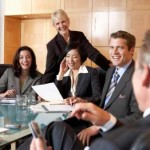 3. Identify needs and opportunities for supply chain globalization: Determine the requirements your supply chain must meet; Commodities, materials, services required; Dollar value of materials and services procured or to be procured; Importance of commodities, materials, and services to achievement of company strategic objectives; Performance metrics for qualification and evaluation of suppliers; A center of excellence comparison to industry best practices; Determine the current status of your supply chain "as is"; Existing suppliers of materials and services; Customers (who, where, what products) o Commodity markets (major markets procured from); Current performance, problem areas; Competitiveness (cost, quality, delivery, responsiveness); "Fit" of your current supply chain with your operational requirements; When determining supply chain requirements and current status, use a framework such as the iSource Global Enabled Supply Chain Map (iSource Business, August-September, 2002). The main components of this particular framework include the following items: Order/Demand capture (What materials/services are needed?); Supply chain planning; Supply chain event management; Sourcing (Where can we get what is needed?); Trading exchanges; Commodity team and supplier collaboration; Spend analytics and supply strategy; Content management; Auctions; Procurement (How to purchase needed requirements); Supplier relationship management; Content management; Marketplaces; Fulfillment (Order/delivery status); Order management; Call center operations; Sales and marketing support; Warehousing, inventory management and deployment; Logistics (What/when/where/how much/cycle time management); Inventory management in motion or at rest; Physical management of movement of goods and resources; Transportation; Payment (How/when to pay); Electronic funds transfer; Procurement cards; Customer Relationship Management; Content management; Channel management and customer analytics; Reverse logistics/material and/or merchandise returns; Partnership/alliance considerations All of these are operational dimensions of supply chains which must be identified, considered, and included in any determination of requirements and assessment of current status of supply chains.
4. Determine commodity/service priorities for globalization consideration based on needs and opportunities.
5. Identify potential markets and suppliers and compare to "as is" markets, suppliers, and supply chain arrangements, operations, and results.
6. Evaluate/qualify markets and suppliers, identify supplier pool (determine best ones based on likely total cost of ownership (TCO), and best potential to meet or exceed expectations and requirements).
7. Determine selection process for suppliers, e.g. request for proposal (RFP), bid invitation, point system, past performance, references, reverse auction, negotiation, etc.
8. Select suppliers or confirm current suppliers; formalize agreements with suppliers.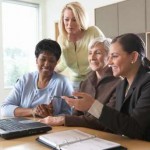 9. Implement agreements with key metrics established.
10. Monitor, evaluate, review, and revise as needed.
11. Capture key cost savings, synergies and cycle time improvements.
12. Set up a continuous mechanism to communicate benefits to appropriate stakeholders.
---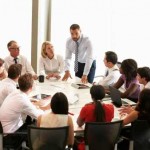 Strategies and Tactics
Some strategies that are useful in building global supply chains include: optimize the size (determine the best number of suppliers to optimize cost and performance) of the supply base; search globally for potential suppliers; use strategic supplier alliances; conduct total cost of ownership analysis on all significant buys; use suppliers that practice total quality management; use integrated supply management as a means of increasing value while reducing cost and complexity of the supply chain; conduct reverse auctions to determine price/cost reduction potential; integrate local business development and local content activities into your strategy. Tactics that are useful in building global supply chains include: synchronize information and material flows, i.e. match the information with the material flows to improve ability to monitor supply chain activity and performance; rationalize the supply base (reduce to the optimum number of suppliers); provide suppliers with accurate forecasts of demand so they can provide the required supply at the times required and at the lowest total cost; determine performance objectives for supply chains and develop metrics and measurements to determine how well they are being met; minimize inventory investment by using supplier managed inventories or just-in-time with electronic linkages to communicate and release.
---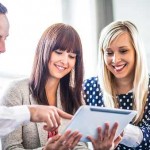 Some Key Enablers for Building Global Supply Chains
Top management vision with proactive, visible support; Collateral change-management initiatives; Organizational procurement effort moderately or highly centralized to maximize leverage of spend; Safety programs are effectively interwoven into all operational activities; A diffusion of information systems that capture detailed spending activities by commodity, business unit, supplier, and geographical area or country; Mutual mentoring/problem solving/synergy among members of the supply chain (the supply chain is assembled by utilizing the core competencies of each member); Responding to host country's interests without damaging supply chains; Organization has a structured and active strategic sourcing process; The organization's culture allows for a total cost of ownership philosophy; Quality certifications can be captured for key global suppliers; Reporting capabilities for performance measurement of supply chain activities and results; Supply chain member integration of quality and spend data, organized by company, business unit, geography, commodity or service category, and supplier; Facilitated information links between and within firms; Participants in the supply chain have a "boundary-spanning" perspective (as opposed to narrow or limited vision of business processes); Building persuasive business cases that demonstrate the new way to do business, i.e. building effective supply chains is a compelling economic issue that will improve the bottom line of business units and the overall organization; Training programs are designed and implemented to update SCM skill sets.
---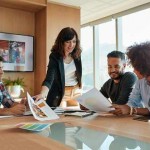 Elements of Total Cost for International Sourcing
Base price; Tooling costs; Packaging; Escalation; Transportation; Customs duty/tariffs; Insurance premiums; Payment terms and fees for payment transactions; Documentation fees; Port storage fees; Port, terminal, and handling fees; Customs broker fees; Taxes; Communication costs; Travel costs; Inventory carrying costs; Speed of implementation of advantageous sourcing options and SCM savings programs.
---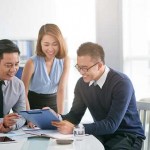 In summary, effective development of global supply chains is focused on redefining and adapting organizational strategies to provide competitive advantage. All of these SCM design efforts should be undertaken within the context of the organization's corporate DNA. Global SCM strategies should address stakeholder value, align with business unit objectives, and enhance safety, diversity, local business development and customer service needs. Change management should support such efforts. The responsiveness of your supply chains to all of these elements can make them "world class".
---
Industries
This service is primarily available to the following industry sectors: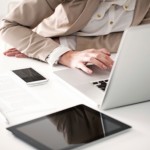 Manufacturing
The global economy had an inauspicious start to 2019. Markets went into a tailspin and America's government was locked in a seemingly interminable shutdown. But matters have not played out as dismally as they might have. The government in Washington is open again. America and China appear close to a trade deal which, although modest in its achievements, would nonetheless reflect a welcome easing of tension between the world's two biggest economies. Markets have smiled on these developments: the msci index of global shares has risen by 10% so far this year. Good news notwithstanding, many economic indicators have undergone a remarkable downward shift since early 2018. Back then economists were celebrating the emergence of a broad-based expansion. When it assessed the world economy in January last year, the imf hailed the "broadest synchronised global growth upsurge since 2010". Now the progress on trade talks is occurring against a darker economic backdrop. American manufacturing production failed to bounce back last month after slumping earlier in the year, showing the global slowdown is squeezing a key sector in the U.S. economy. The manufacturing sector has sent mixed signals in recent weeks, but Federal Reserve data released Tuesday reinforces the view that manufacturing has hit a soft patch. Manufacturing output was flat in March after falling in the first two months of 2019, according the Fed data. For the first quarter as a whole, manufacturing output declined at an annual rate of 1.1%, the first drop since output fell 1.6% in the third quarter of 2017. More broadly, industrial production, a measure of output at factories, mines and utilities, fell 0.1% in March. Declines among wood products as well as motor vehicles and parts, both of which fell by more than 2% on the month, dragged down manufacturing output. Production of textiles, coal products and chemicals all rose, helping offset losses in other categories. While the U.S. manufacturing sector is clearly pulling back from a robust 2018, it remains to be seen how sharp and persistent the slowdown might be. Manufacturers are still generally upbeat in their outlook, but the weakness in output underscores challenges posed by the global slowdown, said Chad Moutray, chief economist for the National Association of Manufacturers. "The U.S. economy continues to plug along," Mr. Moutray said. "The real risk to the outlook comes from abroad, when it comes to the slowing global economy both in Asia and in Europe." Figures from a series of purchasing managers' indexes—which measure manufacturing conditions based on surveys of companies—indicate a broader economic slowdown in recent months, as trade tensions drag on businesses across global markets. Based on such PMIs, the International Monetary Fund expects continued pullback this year and, in its world economic outlook report last week, attributed recent industrial-production slowdowns in many countries to global trade pressures.
---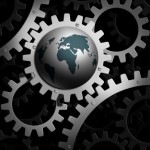 Healthcare
Healthcare performance is strongly dependent on the economy, but also on the health systems themselves. This link should not be underestimated. Investment in health is not only a desirable, but also an essential priority for most societies. However, our health systems face tough and complex challenges, in part derived from new pressures, such as ageing populations, growing prevalence of chronic illnesses, and intensive use of expensive yet vital health technologies. Moreover, we must deal with higher expectations of citizens and resolve persistent inequities in access and in health conditions among different groups. Little wonder that the issue of how to ensure the financial sustainability of health systems, while making a positive contribution to macroeconomic performance, has moved to the top of the policy agenda across the OECD area. Much of the work undertaken in the OECD Health Project has aimed at providing policymakers with the evidence they need to promote more value for money in the health sector, while ensuring universal access, equity and raising quality of care. We have learned a lot, though there is more to discover. A basic message has emerged: investments in health and the design of health financing policies should be addressed in terms of the interaction between health and the economy. Just as growth, income, investment and employment are a function of the performance and quality of the economic system, its regulatory frameworks, trade policies, social capital and labor markets, etc, so health conditions (mortality, morbidity, disability) depend not just on standards of living, but on the actual performance of health systems themselves. Let us go over some of these interactions. Health performance and economic performance are interlinked. Wealthier countries have healthier populations for a start. And it is a basic truth that poverty, mainly through infant malnourishment and mortality, adversely affects life expectancy. National income has a direct effect on the development of health systems, through insurance coverage and public spending, for instance. As demonstrated in 1997 by the WHO Commission on Macroeconomics and Health for a panel of 167 countries, while health expenditures are determined mainly by national income, they increase faster than income.
Another well-known relationship is an institutional one. Take the case of tobacco use. Efficient fiscal systems in the OECD have meant that increases in taxes on tobacco could reinforce other public health policies like rule-based restrictions on smoking in public places. Some countries have gone very far in this respect, with Ireland actually banning smoking in its famous pubs! Such courageous initiatives cannot succeed without institutional backing, whether legalistic or otherwise. Another example of how institutional arrangements can help is through universal provision of insurance coverage, which a larger fiscal base and a small informal sector help to attain. Globalization in general, and trade liberalization in particular, also affect healthcare, via constrained pricing and trade policies of pharmaceuticals, and the need for enhanced health surveillance across borders and populations. The effects of health on development are clear. Countries with weak health and education conditions find it harder to achieve sustained growth. Indeed, economic evidence confirms that a 10% improvement in life expectancy at birth is associated with a rise in economic growth of some 0.3-0.4 percentage points a year. Disease hinders institutional performance too. Lower life expectancy discourages adult training and damages productivity. Similarly, the emergence of deadly communicable diseases has become an obstacle for the development of sectors like the tourism industry, on which so many countries rely. Policy choices cannot be taken lightly. Health financing, through out-of-pocket expenditures, is inequitable and can expose whole populations to huge cost burdens that block development and simply perpetuate the disease/poverty trap. On the other hand, health systems need financing and investment to improve their performance, yet this need cannot in turn impose an unfair burden on national spending or competitiveness. This is a very delicate balance for policymakers to have to strike. There are other challenges too. For instance, in high-income countries, the lack of benefit portability associated with employer-provided health insurance often constrains worker mobility, so impeding the efficiency of labor markets we all want to see. And there are indirect effects on other spending decisions, both by households and governments. In other words, if you want to raise investment in health spending, you may need to find cuts elsewhere in the economic system. As policymakers with public responsibilities, we must never forget that decisions taken in one sphere affect conditions, stakeholders and policies in another. We all want better health systems, but the impact of health on the economy should not be underestimated. Our challenge is to harmonize health and economic policies to improve health outcomes, of course, but also to minimize any negative impacts while promoting synergies wherever possible. We cannot do this alone and need the international evidence and shared learning that organizations like the OECD can provide.
---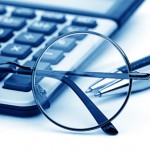 Aerospace
In 2018, the global aerospace and defense (A&D) industry recuperated and experienced a solid year as passenger travel demand strengthened and global military expenditure continued to rise. The industry is expected to continue its growth trajectory in 2019, led by growing commercial aircraft production and strong defense spending. This outlook reviews the performance of the A&D industry in 2018 and forecasts its growth in the coming years. It also outlines performance across major A&D markets and discusses trends that will impact the industry. Key findings: The commercial aircraft order backlog is at its peak of more than 14,000 with about 38,000 aircraft expected to be produced globally over the next 20 years; Geopolitical tensions are continuing to intensify and demand for military equipment is on the uptick, driving defense spending across the globe; Changes in the international trade agreements likely to disrupt the global supply chain and increase costs; M&A activity to remain strong as pressure on suppliers to reduce costs and increase production rates continues; Though A&D industry growth is primarily led by the United States, few other regions including China, France, India, Japan, the Middle East, and the UK, will be contributing to the industry's performance in the near term. In 2014 the global aerospace manufacturing market is expected to maintain the overall 5% growth rate that has been seen in 2012 and 2013. The growth will be driven by the continued expansion of the civil aviation sector while the military sector is expected to continue its contraction. Boeing forecast a long-term demand in global civil aviation for 35,280 new aeroplanes between 2013 and 2032, valued at $4.8 trillion. 14,350 of these new aeroplanes will replace older, less efficient aeroplanes. The remaining 20,930 aeroplanes will be for fleet growth, stimulating expansion in emerging markets and innovative airline business models. Approximately 24,670 aeroplanes (70 percent of new deliveries) will be single-aisle aeroplanes, reflecting growth in emerging markets such as China, and the continued expansion of low-cost carriers throughout the world. Wide body share will also increase, from 23 percent of today's fleet to 24 percent in 2032. With these growth rates there is a possibility that a new major manufacturer may enter the civil aviation market based in one of the emerging economies. The anticipated rate of expansion in civil aviation will pose significant challenges for the supply chain across the global economy. In 2014 the recent rate of revenue contraction for defense contractors of around 2% p.a. may well be sustained. European defense equipment manufacturers face particular problems – McKinsey has estimated that European governments could save over 30% by joint procurement of equipment and services. Defense programs have become extraordinarily expensive and affordability has become a major issue. Next generation technologies must be developed and maintained in service at a much lower cost than hitherto. According to Deloittes, the UK industry has utilized two major business model innovations to help fund new requirements in this challenging environment – public private financing initiatives and performance based logistics – which are making acquisitions more affordable. Some defense companies have also been anticipating defense budget cuts by reducing staff, cutting overhead costs, and getting lean. Automation is being used to reduce labor costs. Digital product development and computer aided design are creating significant efficiencies in product development. Lean manufacturing and Six Sigma have cut waste in the production process. Such initiatives will almost certainly accelerate in 2014 as companies in the defense sector seek to maintain margins and profitability.
---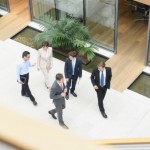 Automotive
The auto industry is America's largest exporter. Over the past six years, automakers and suppliers have exported over $775 billion worth of vehicles and parts. They beat the next best performing sector (aerospace) by $125 billion. Last year alone, automakers and suppliers out-exported the aerospace industry by $6 billion. The U.S. auto industry is one of the largest consumers of domestic raw materials and parts. Last year, automakers sold more than 17 million cars in the U.S., and each contained between 8,000 to 12,000 parts, using more than 3,000 pounds of iron, steel, rubber, glass and semiconductors. Approximately 734,000 Americans work at the plants, offices and research labs that produce those parts and materials. Designing those 8,000 to 12,000 auto parts and helping put them together makes autos among the most engineering-intensive industries in the world. In fact, seven out of the world's top 25 corporate investors in research and development are automakers. FCA US, Ford and General Motors each invest more each year on research and development than HP, Boeing, and AT&T – and 80 cents of every dollar they invest in research and development is spent here in the U.S. Thanks largely to this investment, nearly one in 10 engineers and scientists in private sector R&D work for an automaker or auto supplier. Global sales of passenger cars are forecast to hit 78.6 million vehicles in 2017. Along with China, the United States is counted among the largest automobile markets worldwide, both in terms of production and sales. About 6.9 million passenger cars were sold to U.S. customers in 2016, and around four million cars were produced here in the same year. The United States became a key automotive market in the early 1900s, when Ford introduced assembly line car production to mass-manufacture its Model T. Today, the Ford Motor Company still ranks among the leading manufacturers of passenger cars, its most popular passenger car model currently being the Ford Focus, which was also one of 2016's best selling light vehicles worldwide. In terms of revenue, Toyota, Volkswagen, and Daimler topped the list of major automobile makers in 2016, while the automotive supplier industry was dominated by Bosch, Continental, Denso and Magna. Prompted by global initiatives, such as the Paris Agreement, several countries around the globe are enacting stricter emissions controls on new vehicle models. As such, automakers are beginning to expand their business into the electric mobility sector. Germany is expected to lead the way with projected electric car production to reach some 1.3 million units by 2021. Over the next decade, Internet-connected car technologies and autonomous vehicles are set to stir up yet another revolution in the automotive sector. In 2016, some 40 percent of U.S. respondents stated that they were willing to use fully autonomous vehicles, presumably because they consider autonomous vehicles to be safer than conventional cars. The global market for autonomous driving hardware components is expected to grow from 400 million U.S. dollars in 2015 to 40 billion U.S. dollars in 2030.
---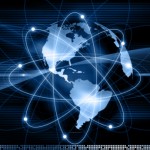 Logistics
Global logistics is expected to reach US$12 trillion in value by 2025, recording a 6% CAGR over the period. The key opportunities lie in construction industry and transportation of cement, metals, textiles and electronic components. Retail and wholesale, in the meantime, will become an increasingly challenging area with limited potential and growing supply chain complexity. 2015 was a difficult year for global logistics companies. However, accelerating Asia Pacific economies and recovering manufacturing in Western Europe are expected to have a positive effect on global logistics, which started to recover in 2016 and is expected to continue solid growth in the next 10 years. Retail and wholesale growth is expected to stand at 4% CAGR over 2015-2025 -lowest among key logistics customers. China and the US are expected to remain lucrative markets that will account for over 50% of future value growth in retail and wholesale until 2025. Following growth of e-commerce, logistics companies will have to adopt innovative delivery solutions and integrate delivery systems. The most significant elements that enable us to understand economic growth and development levels of nations are economic indicators of the country of interest. As much as these indicators have positive and high values, they affect the economic, social, psychological and cultural texture of the nation positively. These effects increase the culture, living and welfare levels of the individuals in the society. Logistics is one of the tools that play an important role in the change and improvement of economic indicators. Logistics industry provides significant macro contributions to national economy by creating employment, and creating national income and foreign investment influx. On the micro scale, logistics industry is a key industry in increasing the competitive power of corporations. Furthermore, the logistics industry has an important mission in revitalizing and improvement of the competitiveness of other industries. Today, all industries are dependent on logistics sector. The present study aimed to investigate how the logistics variables of transportation and communication affected economic growth in 34 OECD countries. The effect of both transportation industry variables and communication industry variables that form the logistics industry on the increase in per capita income in OECD countries was identified.
---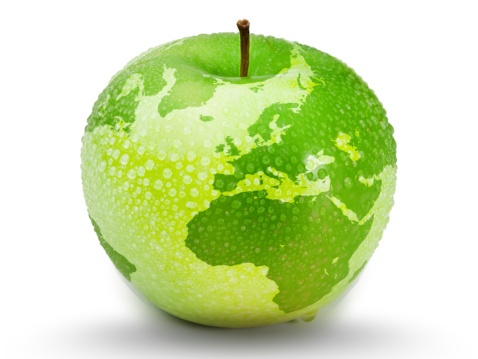 Locations
This service is primarily available within the following locations: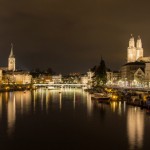 Zurich CH
The city is able to attract business and employees from around the world thanks to its high quality of life and its attractive educational and employment opportunities. 330,000 people have found work here, notably 90% of them in the service sector. Zürich is one of Europe's most important financial centres. The finance sector generates around a third of the wealth and a quarter of the jobs in the city. Various innovative businesses and industries, both small and large, form an important basis of the Zürich economy. Biotechnology and life sciences are currently enriching the medical tech sector. The combination of old and new know-how is creating excellent results in the life sciences sector, while niche markets such as the automotive supplier industry and aerospace as well as the rapidly expanding creative economy are enjoying similar success. Zürich is being expanded as a congress and tourism venue as a complement to the knowledge-based sectors. Production costs in Switzerland are lower than in competing economic areas thanks to high productivity levels and low non-wage labour costs in comparison with other countries around the world. Switzerland's GDP is on track this year to increase by 2.9%, according to a forecast by Zurich's KOF Swiss Economic Institute external link published. This positive outlook is tempered by concerns over the potentially negative impact of global trade wars and a no-deal Brexit on the neutral nation. KOF credits a good performance of the global economy and sustained domestic demand for the economic upturn in Switzerland. It expects the rate of growth to slow slightly in 2019 (1.7%) in line with an expected decrease in the expenditures of international sports federations established in the alpine nation. But GDP (gross domestic product) growth will likely rebound to 2.1% in 2020. By sector of activity, the KOF is particularly confident in mechanical engineering, the metal industry and tourism – which suffered in 2015 from the sudden appreciation of the Swiss franc provided that exchange rates remain stable. Retail trade has regained market share and is expected to continue to do so. On the other hand, the KOF is skeptical in its forecast of the financial services sector, as well as that of the construction industry – a sector that enjoyed uninterrupted growth over the past decade. Switzerland has one of the most competitive economies in the world thanks above all to its highly developed service sector. Switzerland has the second highest gross domestic product (GDP) per capita in the world. At the end of 2015 Swiss GDP per capita stood at CHF 77,943 (approx. EUR 73,000 or USD 81,000). About 74% of Swiss GDP is generated by the service sector and 25% by industry. The contribution from the agricultural sector is less than 1%. The European Union (EU) is Switzerland's main trading partner. Around 78% of Swiss imports are from the EU, while 43% of Swiss exports are destined for EU countries. Most Swiss firms (over 99%) are small- and medium-sized enterprises (SMEs). These are defined as companies with fewer than 250 employees. The public debt-to-GDP ratio in Switzerland has fallen considerably in recent years, from 54.6% in 1998 to 34.7% in 2014. Switzerland has the lowest rate of value-added tax in Europe. 8% is levied on most goods and services, 3.8% on accommodation services, and 2.5% on basic necessities and other everyday items. Every year Switzerland spends close to 3% of its GDP, more than CHF 18.5 billion (around EUR 15 billion or USD 20.6 billion), on research and development . Over three-quarters of this funding comes from the private sector.
---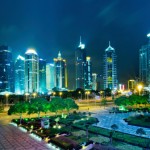 Shanghai CN
Shanghai is the biggest port in China and it is a center of technique, trade, finance, information and culture. And also it is one of the biggest cities in the world and a famous international port. The Bund has evolved into a center for international finance and trade. China's major economic powerhouse Shanghai reported 540.876 billion yuan of gross domestic product (GDP) in year 2002. Income tax increased by 41 percent to nearly 6.71 billion yuan in the local fiscal revenue. The city's annual local fiscal expenditure hit 87.78 billion yuan, up 20.9 percent year-on-year. Industry structure has been optimizing with the secondary and tertiary industries underpinning the economic development. Value-added of the primary industry was 8.82 billion yuan, up three percent year-on-year, value-added of the secondary industry hit nearly 256.47 billion yuan, up 12.1 percent year-on-year and value-added of the tertiary industry topped 275.58 billion yuan, up ten percent year-on-year. Shanghai is the largest industrial base in China. In China, there are 166 different kinds of industry of which 157 ones are in Shanghai. The output of steels is in the first place of the iron and steel industry in China. Oil and chemistry industries are developing in a high speed, and now it includes more than 20 special fields. Shanghai Oil and Chemistry Factory, which is in Hangzhou bay, can process 8 million tons' chemical raw materials each year and now it becomes the biggest polyester-producing base in China. The car industry are formed the producing system which can approach the international level. Dazhong Car Co Ltd. can produce 200 thousand Shnaghai— Santana cars each year. About the family equipment, fridge, washing machine, air-conditioner and video are called the four major ones. The communication equipment and electric station equipment are developing now. Shanghai created satellite communication, optical fibre communication, supercritical fire power generators and some other high technical products. Shipbuilding, machine, textile, instrument and some other traditional industries are developing in the adjustment. Computer, biomedicine project, micro-electron, laser skills and more high and new technical industries are risen abruptly under the wave of open and reform policy. Shanghai is the biggest commercial center in China; it emerges its enchanting bearing in the grand and smooth atmosphere. Pudong is a piece of hoping land. The developing goal is working hard for many years, build Pudong as an extroverted, multi-function and modern area which can possess the leading level of the world. Pudong will establish the base of changing Shanghai into one of the center of international economy, finance and trade and the socialist modern city. A new international airport opened in Pudong (East Shanghai) in 1999.
---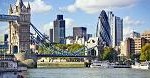 London UK
Despite political and Brexit concerns, London's economy has proved resilient, with unemployment continuing to fall and job numbers increasing to 5.9 million individuals, the highest on record. Commercial property in the capital has continued to perform well, and business confidence sits above the UK average. Q1 2018 job numbers increased to 5.9 million – 1.9 per cent higher than the same period in 2017 and the highest on record – compared to negligible growth in the rest of the UK. Job growth has been steady across much of London's workforce. The largest increases were in the real estate sector and the creative industries, both of which grew by 7 per cent in Q1 2018 compared to the previous year, bucking a previous downward trend. These were two of only three sectors where there is little upwards pressure on pay – median hourly pay fell 2.8 and 2 per cent respectively, in the year to mid-2017. Meanwhile, the number of London-based civil service jobs also grew by 7 per cent, with the Department for Exiting the European Union (+162 per cent) and the Cabinet Office (+95 per cent) enjoying the largest proportional increases. While job growth in the finance and insurance sector has stalled since the same time last year, jobs in the transport industry have declined for the second successive year, with a fall of 4 per cent in Q1 2018, but annual pay growth was strong at 5.4 per cent growth for each. Job growth is predicted to continue, as job vacancies in the capital have reportedly increased by over 14 per cent in the year to Q2 2018. The creative industries have been tipped to grow their workforce further in future years, creating 900,000 new jobs nationally by 2030. And while London is the most productive region in the UK and an engine of job growth, research has found that average productivity levels have barely risen in the last decade, with many new jobs created in low-pay and low-productivity sectors. Unemployment in London has continued to fall, close to a record low of 255,000 unemployed people in Q1 2018 – or 5.1 per cent of the 16-64 population. However, productivity in London is reported to have declined by 0.5 per cent on the previous quarter, and new entrants to the job market have seen a 7 per cent fall in their wages – after accounting for inflation – since the 2009 financial crisis. Concerns are also mounting over the growing number of Londoners affected by in-work poverty, with many living in London earning below the UK average per annum after housing costs are taken into account. Central London's commercial property market continues to perform well, despite political and Brexit concerns. Q2 2018 active demand remained high at over 9,500 square feet, while take-up was over 2,700 square feet, both significantly above long-term averages. International investment into the City has accelerated, particularly from South East Asia, proving its continued international appeal. But the nature of demand continues to change, with smaller start-ups and scale-ups driving demand for smaller, more flexible office space. Over 4.7 million international visitors came to the capital in the final three months of last year, a noticeable 5.7 per cent fall compared to 2016. The average visitor spent 5.8 nights in the capital, marginally lower than the UK figure of 7.3, and spent 4 per cent more than Q4 last year, at nearly £700. The combined spend of visitors reached over £3.2bn, equating to 60 per cent of all tourist spending in the UK, although this was two per cent lower than last year, in contrast to three months of large increases after the cost of buying sterling dropped. Research has also found London attracts nearly 2 million day trips per year, in addition to over 1 million day trippers who go on to elsewhere in the country (although visitors to London are less likely than other regions to take such day trips).
---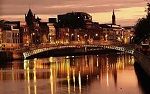 Dublin IR
Dublin's economy is booming, according to a new survey, with employment at record levels in the fourth quarter of 2018. The 17th edition of the Dublin Economic Monitor showed unemployment was at 4.9 per cent, its lowest rate since the fourth quarter of 2007, with more than 700,000 people in work. A total of 25,000 people were added to the labor force in 2018. There was some limited relief for renters and potential house-buyers in the area too. Growth in rent and property prices is beginning to decline, with average residential rents at €1,650. Property prices fell for the fourth month in a row in February 2019, the longest period of decline in seven years. The final quarter of 2018 also saw housing completions near 2,000. "While the continued strong performance of the Dublin economy, particularly in terms of job-creation, is to be welcomed, this success will present a range of new challenges," said Steven O'Gara, senior economic development officer at Dublin City Council. "Our ability to attract and retain the world-class talent that we need to propel key sectors forward will put a significant additional strain on the region's transport and housing infrastructure. We must be prepared to meet the challenges head on, and provide sustainable solutions. "The report is compiled by EY-DKM Economic Advisory on behalf of the four Dublin local authorities. "Following what appeared to be the first signs of stabilization in the Dublin economy at the end of 2018, data now suggests that many of the key performance indicators are continuing on an upward trajectory," said Ciara Morley, economist at EY-DKM Economic Advisory. "Housing is one of the key exceptions, with residential rents, and in particular house prices, showing signs of a slowdown. This is a very welcome move in the data considering the long-standing issues in the housing market. Improvements on the supply side of the market should continue to feed into this trend over the coming quarters." The city was also given a boost by being ranked third in the inaugural FDI Smart Locations of the Future 2019/20. The Smart Docklands project, a joint initiative of Dublin City Council and Trinity College's Connect Centre that creates a testbed for future innovation and technologies, was given a major endorsement and came first in the FDI Strategy category.
---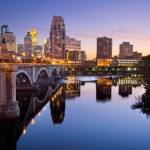 Minneapolis MN
The Minneapolis–St. Paul area is the third largest economic center in the Midwest, behind Chicago and Detroit. During the city's formative years, millers had to pay cash for wheat during the growing season and then hold it until it was needed for flour. This required large amounts of capital, which stimulated the local banking industry and made Minneapolis a major financial center. The economy of Minneapolis today is based in commerce, finance, rail and trucking services, health care, and industry. Smaller components are in publishing, milling, food processing, graphic arts, insurance, education, and high technology. Industry produces metal and automotive products, chemical and agricultural products, electronics, computers, precision medical instruments and devices, plastics, and machinery. The city at one time produced farm implements. Five Fortune 500 corporations make their headquarters within the city limits of Minneapolis: Target, U.S. Bancorp, Xcel Energy, Ameriprise Financial and Thrivent Financial. As of 2015, the city's largest employers downtown are Target, Wells Fargo, HCMC, Hennepin County, Ameriprise, U.S. Bancorp, Xcel Energy, the city of Minneapolis, RBC Wealth Management, the Star Tribune newspaper, Capella Education Company, Thrivent, CenturyLink, ABM Industries, and the Federal Reserve Bank of Minneapolis. Foreign companies with U.S. offices in Minneapolis include Accenture, Bellisio Foods (now part of Charoen Pokphand Foods), Canadian Pacific, Coloplast, RBC and Voya Financial. In its 2018 survey for expatriate executives, The Economist ranked Minneapolis the third-most expensive city in North America and 26th in the world. In 2005, Popular Science named Minneapolis the "Top Tech City" in the U.S., citing its above-average transportation solutions, medical trials, university research and development expenditures, advanced degrees held by the work force, availability of Wi-Fi and energy conservation. The Twin Cities was ranked as the country's second-best city in a 2006 Kiplinger's poll of Smart Places to Live, and Minneapolis was one of their Seven Cool Cities for young professionals. The Twin Cities contribute 63.8% of the gross state product of Minnesota. Measured by gross metropolitan product per resident ($62,054), Minneapolis is the fifteenth richest city in the U.S. The area's $199.6 billion gross metropolitan product and its per capita personal income rank thirteenth in the U.S. Recovering from the nation's recession in 2000, personal income grew 3.8% in 2005, though it was behind the national average of 5%. The city returned to peak employment during the fourth quarter of that year. The Federal Reserve Bank of Minneapolis serves Minnesota, Montana, North and South Dakota, and parts of Wisconsin and Michigan. The smallest of the 12 regional banks in the Federal Reserve System, it operates a nationwide payments system, oversees member banks and bank holding companies, and serves as a banker for the U.S. Treasury. The Minneapolis Grain Exchange, founded in 1881, is still located near the riverfront and is the only exchange for hard red spring wheat futures and options.
---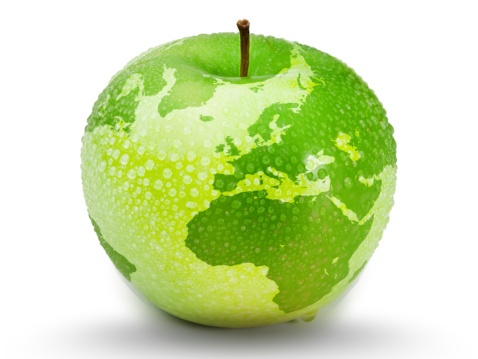 Program Benefits
Management
Performance Improvement
Productivity Improvement
Stakeholder Management
Globalization Process
Decentralized Approach
International Engagement
Strategic Alliances
International Distribution
Lean Management
Project Management
Production
Process Improvement
Improved Options
Logistics Management
Procurement Excellence
Supply-Chain Globalization
Outsourcing Optimization
Insourcing Optimization
Lean Process
Productivity Improvement
Distribution Enhancement
Globalization
Business Partnering
Global Process
Mergers Acquisitions
Cost Reduction
Product Improvement
Quality Management
Process Decentralization
Supply-Chain Globalization
Return On Investment
Competitive Improvement
Testimonials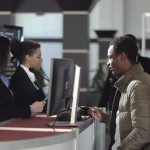 Manufacturing
"Successful growth on a global scale is determined by the quality of strategic partnering or strategic alliance management. Appleton Greene has been a real find in terms of corporate training services because their flexibility and international coverage makes them a valuable asset to have."
A quotation taken from a client reference within the Manufacturing industry.
---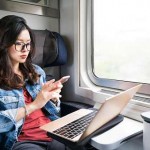 Healthcare
"Appleton Greene does not provide solutions, they enable their clients to find the right solutions. This is achieved by an innovative and flexible approach to learning which is refreshing. Knowledge is transferred through the implementation of tangible business processes, which are sensitive to ever-changing client requirements. The experience is rewarding."
A quotation taken from a client reference within the Healthcare industry.
---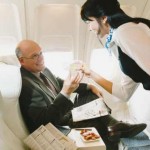 Aerospace
"Any investment in training, is an investment in the future. However, a return on investment can be measured by gradual progress, no matter how small. Appleton Greene has managed to ensure that their programs are process-driven, which means that progress is easy to see for everyone who is ultimately involved."
A quotation taken from a client reference within the Aerospace industry.
---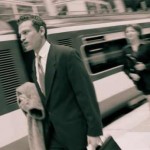 Automotive
"Due to globalization, many of our departmental teams are located in a number of different geographical locations worldwide, it is therefore imperative that processes are implemented on a global scale to incorporate corporate strategy. The fact that Appleton Greene has trainers and consultants internationally, with specific geographical and industry knowledge is a bonus because this helps them to facilitate international teams and groups to achieve common goals."
A quotation taken from a client reference within the Automotive industry.
---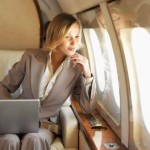 Logistics
"Good logistics management is all about resource management. Appleton Greene manages it's resources well and their business model is mutually beneficial for all parties concerned. Their products and services are well designed and developed and the program portfolio is increasing at a sustainable pace. They have not grown too fast and are still effectively a small company and this is their strength."
A quotation taken from a client reference within the Logistics industry.
---
More detailed achievements, references and testimonials are confidentially available to clients upon request.

---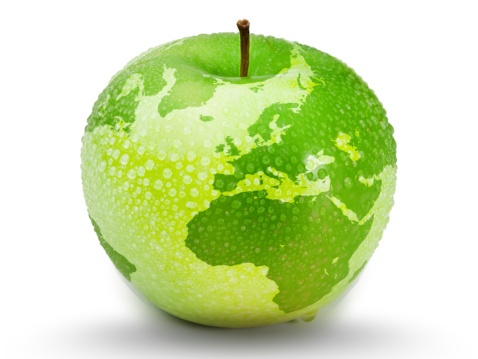 Client Telephone Conference (CTC)
If you have any questions or if you would like to arrange a Client Telephone Conference (CTC) to discuss this particular Unique Consulting Service Proposition (UCSP) in more detail, please CLICK HERE.