Financial Management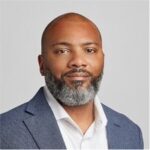 The Appleton Greene Corporate Training Program (CTP) for Financial Management is provided by Dr. Norman Certified Learning Provider (CLP). Program Specifications: Monthly cost USD$2,500.00; Monthly Workshops 6 hours; Monthly Support 4 hours; Program Duration 12 months; Program orders subject to ongoing availability.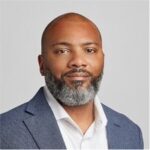 Personal Profile
Dr. Norman is a 21-year United States Army veteran and Bronze Star recipient with over 10 years of financial experience. He possesses a comprehensive background in financial management, cost reduction strategies, and organizational leadership, and has managed assets of $400M. In addition to creating and executing strategies to achieve the financial objectives of various organizations, he has also administered budgets of $500M and ensured costs stayed 15% under-budgeted expectations.
Dr. Norman identifies issues and develops financial strategies to deliver more effective stewardship of assets. In one case, he identified opportunities to minimize operational expenses, resulting in a 27% decrease in overhead.
Dr. Norman is skilled in motivating and empowering others to surpass performance requirements and develop professionally. His advanced degree in Financial Management and certifications further demonstrate his vast knowledge and dedication to continuing to learn. Dr. Norman's leadership experience enables him to seamlessly fit into a wide variety of organizations and help them grow.
To request further information about Dr. Norman through Appleton Greene, please Click Here.
---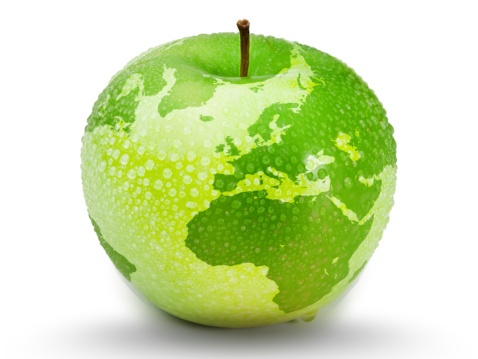 (CLP) Programs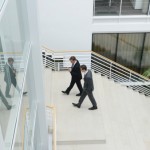 Appleton Greene corporate training programs are all process-driven. They are used as vehicles to implement tangible business processes within clients' organizations, together with training, support and facilitation during the use of these processes. Corporate training programs are therefore implemented over a sustainable period of time, that is to say, between 1 year (incorporating 12 monthly workshops), and 4 years (incorporating 48 monthly workshops). Your program information guide will specify how long each program takes to complete. Each monthly workshop takes 6 hours to implement and can be undertaken either on the client's premises, an Appleton Greene serviced office, or online via the internet. This enables clients to implement each part of their business process, before moving onto the next stage of the program and enables employees to plan their study time around their current work commitments. The result is far greater program benefit, over a more sustainable period of time and a significantly improved return on investment.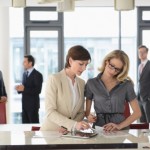 Appleton Greene uses standard and bespoke corporate training programs as vessels to transfer business process improvement knowledge into the heart of our clients' organizations. Each individual program focuses upon the implementation of a specific business process, which enables clients to easily quantify their return on investment. There are hundreds of established Appleton Greene corporate training products now available to clients within customer services, e-business, finance, globalization, human resources, information technology, legal, management, marketing and production. It does not matter whether a client's employees are located within one office, or an unlimited number of international offices, we can still bring them together to learn and implement specific business processes collectively. Our approach to global localization enables us to provide clients with a truly international service with that all important personal touch. Appleton Greene corporate training programs can be provided virtually or locally and they are all unique in that they individually focus upon a specific business function. All (CLP) programs are implemented over a sustainable period of time, usually between 1-4 years, incorporating 12-48 monthly workshops and professional support is consistently provided during this time by qualified learning providers and where appropriate, by Accredited Consultants.
---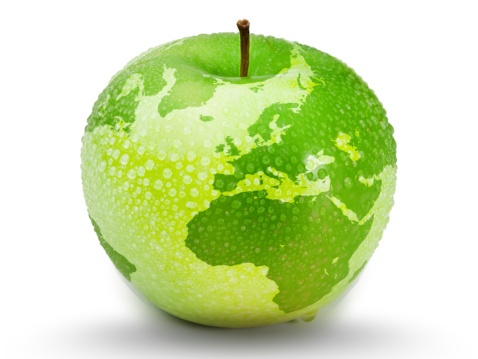 Executive summary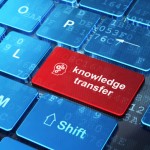 Financial Management
Financial management is a critical aspect of any organization's operations, regardless of its size, industry, or nature. It encompasses the planning, organizing, directing, and controlling of an organization's financial resources to achieve its objectives effectively and efficiently. Financial management involves making strategic decisions and implementing policies and procedures to manage funds, assets, liabilities, and investments in a way that maximizes value and ensures financial stability.
One of the primary goals of financial management is to ensure the availability and optimal utilization of funds. This involves budgeting and forecasting to estimate financial needs, allocating resources appropriately, and monitoring cash flows to maintain liquidity. By effectively managing funds, organizations can meet their financial obligations, invest in growth opportunities, and navigate economic uncertainties.
Financial management involves the management of assets and liabilities. It includes determining the optimal mix of short-term and long-term funding sources to finance the organization's operations and investments. It also involves managing inventory levels, accounts receivable, and accounts payable to optimize working capital and maintain a healthy cash conversion cycle. By efficiently managing assets and liabilities, organizations can improve profitability, reduce financing costs, and enhance their overall financial health.
---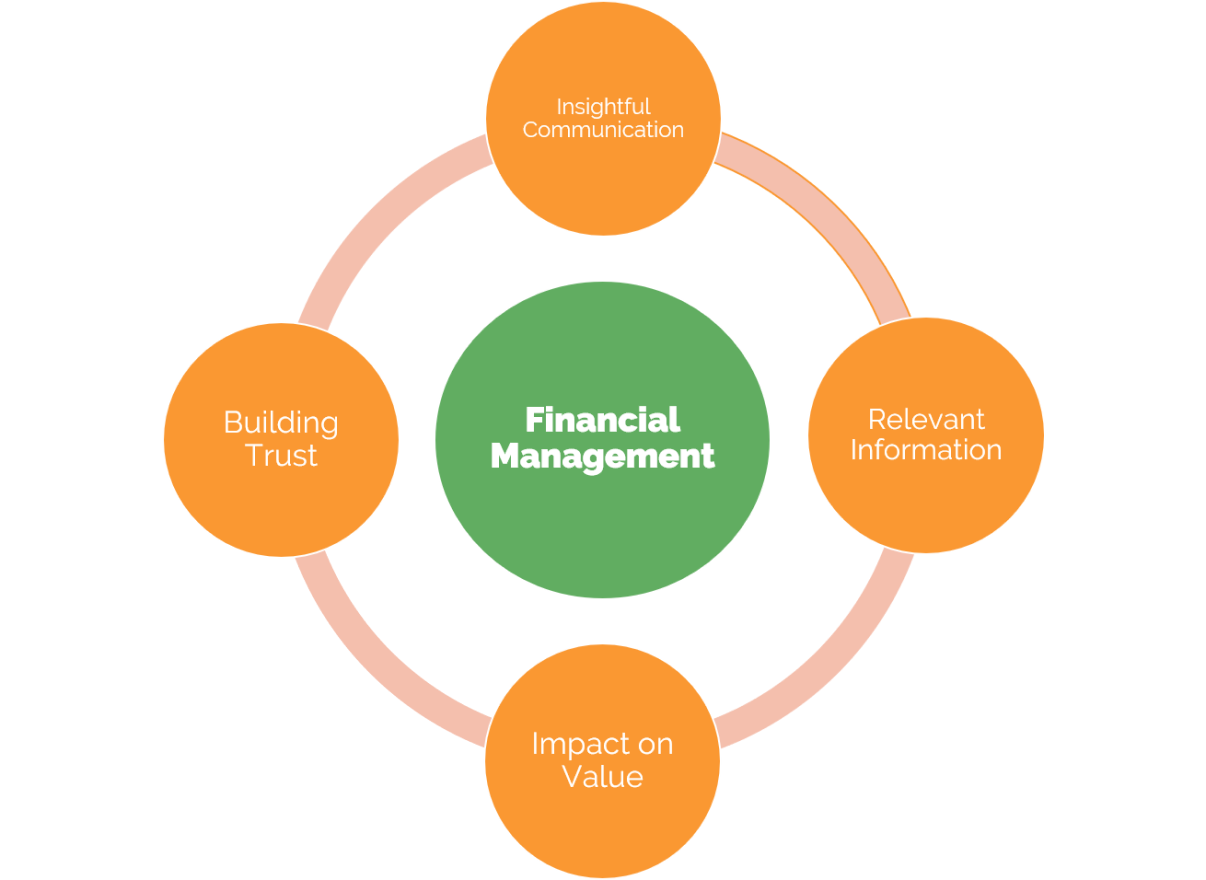 ---
Another key aspect of financial management is capital budgeting and investment decision-making. Organizations must evaluate investment opportunities, such as capital projects, acquisitions, or new product development, to allocate resources effectively and generate long-term value. Financial managers employ techniques such as discounted cash flow analysis, return on investment (ROI), and net present value (NPV) to assess the feasibility and profitability of investment projects. By making informed investment decisions, organizations can allocate resources to projects that offer the highest returns and align with their strategic objectives.
Risk management is an integral part of financial management. Financial managers analyze and assess various types of risks, such as credit risk, market risk, operational risk, and liquidity risk, and develop strategies to mitigate them. This involves implementing internal controls, insurance coverage, and hedging techniques to protect the organization's financial interests. By effectively managing risks, organizations can minimize potential losses, protect their reputation, and maintain financial stability.
Financial management also encompasses financial reporting and analysis. It involves the preparation and analysis of financial statements, including income statements, balance sheets, and cash flow statements, to provide accurate and timely financial information to stakeholders. Financial managers interpret financial data, assess performance, and communicate financial results to management, investors, creditors, and regulatory authorities. Sound financial reporting and analysis enable stakeholders to make informed decisions, evaluate the organization's financial position, and assess its future prospects.
In addition to financial reporting, financial management involves compliance with legal and regulatory requirements. Financial managers ensure that the organization adheres to accounting standards, tax regulations, and other relevant laws. They also facilitate audits and coordinate with external auditors to ensure the accuracy and transparency of financial records. Compliance with regulations and standards promotes transparency, accountability, and trust in the organization's financial practices.
Financial management is closely linked to strategic planning and decision-making. Financial managers work alongside top management to develop financial strategies that align with the organization's overall goals and objectives. They provide financial analysis, scenario planning, and forecasts to support strategic decision-making. By integrating financial considerations into strategic planning, organizations can allocate resources effectively, capitalize on growth opportunities, and achieve sustainable competitive advantage.
Technology has significantly transformed financial management practices. Financial managers leverage advanced financial software, data analytics tools, and automation to streamline financial processes, enhance accuracy, and improve decision-making. Technology enables real-time access to financial information, facilitates financial modeling, and supports efficient financial reporting and analysis.
Ethics and integrity are paramount in financial management. Financial managers are responsible for upholding ethical standards, ensuring transparency, and avoiding conflicts of interest. They must act in the best interest of stakeholders and make decisions that are consistent with the organization's values and ethical guidelines.
---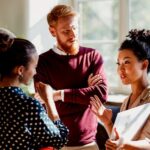 Early Emphasis on Financial Management
Emphasizing good financial management practices from the early stages of a company's operations is crucial for several reasons:
Financial Stability: Good financial management helps establish a solid foundation for financial stability. By implementing effective financial management practices early on, companies can establish healthy cash flow patterns, manage expenses, and allocate resources efficiently. This sets the stage for long-term financial stability, enabling the company to weather economic uncertainties and sustain operations.
Strategic Decision-Making: Sound financial management provides the necessary data and analysis to support strategic decision-making. From the outset, companies need to make critical choices regarding investments, growth opportunities, and resource allocation. Good financial management practices ensure that decision-makers have accurate and timely financial information, enabling them to make informed choices that align with the company's goals and maximize shareholder value.
---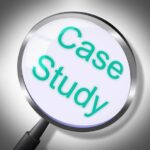 Case Study: Procter & Gamble
Procter & Gamble is a multinational consumer goods company that exemplifies sound financial management practices. The company has a disciplined approach to managing its financial resources, emphasizing cost control, efficient supply chain management, and strategic product portfolio management. Procter & Gamble's rigorous financial discipline allows it to invest in innovation, research, and marketing initiatives while consistently delivering solid financial performance and shareholder value.
---
Capital Acquisition and Investment: Companies often require external capital to support growth and expansion. Good financial management enhances a company's ability to attract investors, secure loans, or raise funds through equity financing. Well-documented financial statements, transparent financial reporting, and strong financial performance are vital in gaining the trust and confidence of potential investors and lenders. Early emphasis on financial management prepares companies for future capital acquisition and investment opportunities.
Risk Mitigation: Effective financial management allows companies to identify and mitigate risks early on. By implementing internal controls, conducting regular financial analyses, and monitoring key financial indicators, companies can identify potential risks and take proactive measures to mitigate them. Early identification and management of risks can help prevent financial crises, reduce potential losses, and protect the company's reputation.
Compliance and Governance: Companies must comply with legal and regulatory requirements from the outset. Putting emphasis on good financial management practices early helps establish a culture of compliance and strong governance. This includes adhering to accounting standards, tax regulations, and reporting obligations. By establishing robust financial controls and reporting mechanisms, companies can build a reputation for transparency, ethics, and integrity.
Scalability and Growth: As companies grow, the need for effective financial management becomes even more critical. Implementing good financial management practices early ensures that the company has a strong financial infrastructure in place to support scalability and growth. This includes establishing financial systems and processes, developing financial policies and procedures, and building a skilled finance team. By proactively managing finances, companies can adapt to growth, seize opportunities, and avoid financial bottlenecks or inefficiencies.
Investor and Stakeholder Confidence: Sound financial management practices early on help instill confidence in investors and stakeholders. Demonstrating financial discipline, transparency, and accuracy in financial reporting fosters trust and builds credibility. This can attract investors, partners, customers, and employees who are more likely to engage with a company that exhibits strong financial management capabilities.
---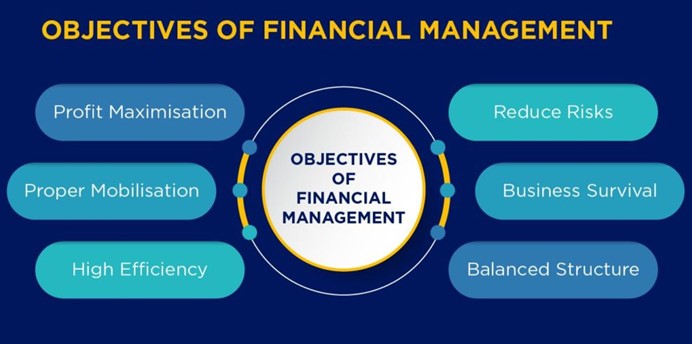 ---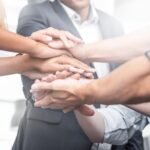 The Benefits of Robust Financial Management
Financial management is an essential function for companies of all sizes and across industries. It plays a crucial role in ensuring the financial health, stability, and growth of an organization. Here are several key reasons why companies need to have robust financial management practices in place.
Financial Planning and Budgeting: Financial management allows companies to develop comprehensive financial plans and budgets. It involves forecasting revenues, estimating costs, and setting financial targets and milestones. By creating a financial roadmap, companies can align their resources, set priorities, and allocate funds efficiently. Financial planning enables companies to make informed decisions, track progress, and take corrective actions if needed.
Resource Allocation: Financial management helps companies allocate their resources effectively. It involves evaluating investment opportunities, assessing risks, and making informed decisions about capital allocation. By optimizing resource allocation, companies can fund projects that generate the highest returns and align with their strategic goals. Effective resource allocation enhances operational efficiency, promotes growth, and maximizes shareholder value.
---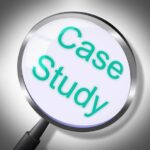 Case Study: Amazon
Amazon is known for its meticulous financial management practices, contributing to its remarkable growth and dominance in the e-commerce industry. The company has demonstrated a keen focus on managing cash flow and working capital efficiently. Amazon's sophisticated inventory management system enables it to optimize stock levels, reduce carrying costs, and deliver products quickly to customers. Additionally, the company's investments in cutting-edge logistics infrastructure, such as fulfillment centers and delivery networks, have been critical to its success in meeting customer expectations and driving revenue growth.
---
Cash Flow Management: Cash flow management is a critical aspect of financial management. Companies must monitor their cash inflows and outflows to ensure sufficient liquidity. Effective cash flow management enables companies to meet their financial obligations, pay vendors and employees, and invest in growth opportunities. It also helps companies anticipate and mitigate cash flow challenges, such as seasonal fluctuations or unexpected expenses.
---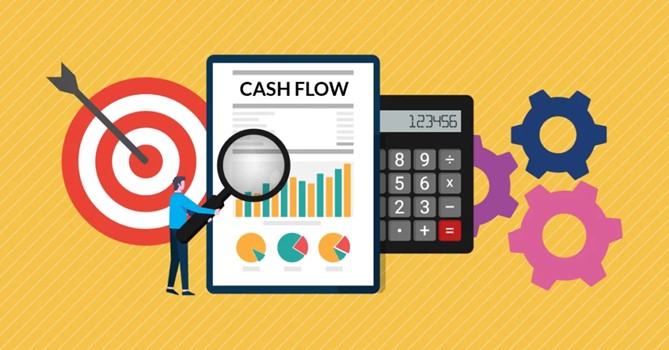 ---
Risk Management: Financial management involves identifying, assessing, and managing financial risks. Companies face various risks, such as market volatility, credit risks, interest rate fluctuations, and operational risks. Effective risk management practices, including diversification, hedging strategies, and insurance coverage, help companies mitigate potential losses and protect their financial well-being. Financial management enables companies to make informed risk-reward decisions and safeguard their assets and investments.
Capital Structure and Financing: Financial management involves determining the optimal capital structure for a company. It entails deciding the right mix of debt and equity financing to fund operations and investments. Financial managers evaluate various financing options, such as bank loans, bond issuances, or equity offerings, considering factors like cost, risk, and the company's capital needs. By optimizing the capital structure, companies can manage their financing costs, balance risk and return, and support long-term growth.
Financial Reporting and Compliance: Financial management ensures accurate and transparent financial reporting. Companies must adhere to accounting standards, regulatory requirements, and industry-specific guidelines when preparing financial statements. Effective financial management practices facilitate the timely and accurate preparation of financial reports, such as income statements, balance sheets, and cash flow statements. Compliance with financial reporting standards and regulations enhances transparency, builds trust with stakeholders, and fac