Emotional Intelligence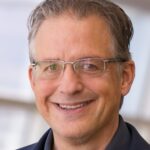 The Appleton Greene Corporate Training Program (CTP) for Emotional Intelligence is provided by Mr. Darnell BEng Certified Learning Provider (CLP). Program Specifications: Monthly cost USD$2,500.00; Monthly Workshops 6 hours; Monthly Support 4 hours; Program Duration 12 months; Program orders subject to ongoing availability.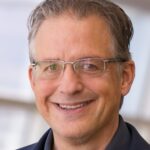 Personal Profile
Mr. Darnell is a Certified Learning Provider (CLP) at Appleton Greene. He is a third-generation construction guy. He grew up walking projects like the Plaza Tower in New Orleans with his Dad. He graduated with a mechanical engineering degree from Georgia Tech in 1981 and spent 18 years managing projects such as the Brooke Army Medical Center and housing for athletes in the Olympic Village in Atlanta.
The impact of Mr. Darnell's unique programs spans the globe to 20 countries from the US to places such as New York, Stockholm, Copenhagen, Oslo, Cape Town, Helsinki, Buenos Aires, Moscow, Prague, London, and as far away as Hong Kong.
His clients include Skanska, Balfour Beatty, The Beck Group, Jacobsen, McCarthy, Manhattan, Clark, Heery, J.E. Dunn, Kiewit, Barton-Malow, Batson-Cook, Brasfield & Gorrie, and Granite.
He has also worked at the national level with AEC support organizations like the AGC, ABC, DBIA, CURT, COAA, CMAA, and LCI among others, and is a sought-after speaker at their regional and national conferences.
He is an adjunct professor at such notable universities as Auburn, Penn State, and Virginia Tech in an effort to ensure that young people come into the industry with much-needed people skills.
He has authored many books geared to the construction industry such as The People Profit Connection and The Tough Guy Survival Kit. His books have sold over 100,000 copies worldwide.
He is a true Renaissance man. He is a mechanical engineer, actor, playwright, musician, poet, yoga instructor, and book publisher.
To request further information about Mr. Darnell through Appleton Greene, please Click Here.
---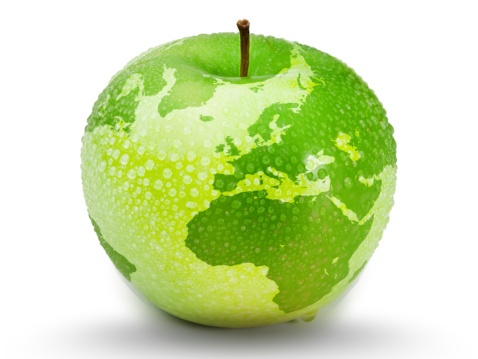 (CLP) Programs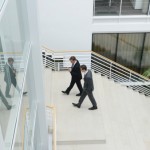 Appleton Greene corporate training programs are all process-driven. They are used as vehicles to implement tangible business processes within clients' organizations, together with training, support and facilitation during the use of these processes. Corporate training programs are therefore implemented over a sustainable period of time, that is to say, between 1 year (incorporating 12 monthly workshops), and 4 years (incorporating 48 monthly workshops). Your program information guide will specify how long each program takes to complete. Each monthly workshop takes 6 hours to implement and can be undertaken either on the client's premises, an Appleton Greene serviced office, or online via the internet. This enables clients to implement each part of their business process, before moving onto the next stage of the program and enables employees to plan their study time around their current work commitments. The result is far greater program benefit, over a more sustainable period of time and a significantly improved return on investment.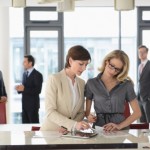 Appleton Greene uses standard and bespoke corporate training programs as vessels to transfer business process improvement knowledge into the heart of our clients' organizations. Each individual program focuses upon the implementation of a specific business process, which enables clients to easily quantify their return on investment. There are hundreds of established Appleton Greene corporate training products now available to clients within customer services, e-business, finance, globalization, human resources, information technology, legal, management, marketing and production. It does not matter whether a client's employees are located within one office, or an unlimited number of international offices, we can still bring them together to learn and implement specific business processes collectively. Our approach to global localization enables us to provide clients with a truly international service with that all important personal touch. Appleton Greene corporate training programs can be provided virtually or locally and they are all unique in that they individually focus upon a specific business function. All (CLP) programs are implemented over a sustainable period of time, usually between 1-4 years, incorporating 12-48 monthly workshops and professional support is consistently provided during this time by qualified learning providers and where appropriate, by Accredited Consultants.
---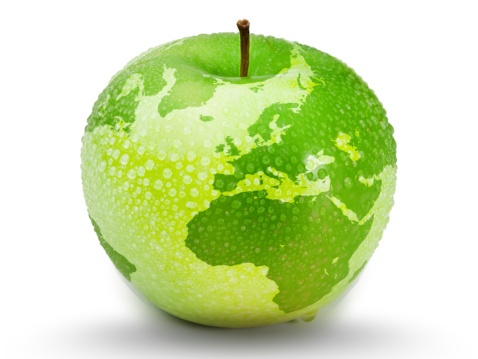 Executive summary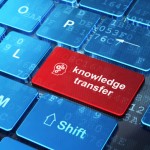 Emotional Intelligence
History
This course utilizes the concepts of the latest learning theory and how to design and deliver learning that sticks and creates fundamental changes in the learner. The history of learning theory has come a long way and through research, we know what works and what doesn't. Traditional lecture and classroom are ineffective in creating changes in behavior. The latest theories and research include gamification, applied improvisation, activity-based learning, storytelling, and coaching.
Most technical industries and business sectors have traditionally been transaction oriented, and the people side of business was not a priority. Emotional intelligence and all the critical people skills, especially for technical industries, was seen as something that would be nice to have, but not necessary to conduct your day-to-day business. This attitude was true across most industries and most positions except for sales and some other positions that include direct interactions with clients. The modules in this course not only address emotional intelligence and of the critical people skills, but we also include modules that specifically address many industry issues such as safety, workforce development, and diversity and inclusion. These modules have been developed and refined over the past 20 years. It is important to focus on what works and what doesn't work concerning shifting people's behavior to be better with themselves and their connections to others. When one cultivates personal mastery and how to reach peak levels of mental, physical, and emotional performance, every company and industry benefits.
The concept and implementation of Emotional Intelligence (EI) has come a long way. From the initial media storm from Daniel Goleman's book, Emotional Intelligence in 1995, there has been much discussion and much research on emotional intelligence and the positive impact it can have on companies and employees. There are many studies that support how a focus on emotional intelligence contributes to greater bottom line, business results.
This training program starts with a foundation of Emotional Intelligence (EI). This includes emotional and physical evaluation based on physical symptoms that will give the learner a good picture of where they are emotionally and how their body is performing. Then, they will go through an analysis and development process with our EI Roadmap, a workbook that analyzes evaluations and goals to create detailed development plans. It also builds in measurement and accountability. The development activities for the plans are included in our EI Activity Guide which contains daily application exercises, long term exercises, written and performance materials, television and movies, apps, websites, and inspirational quotes.
The foundation for the emotional intelligence part of this training is Multi-Health Systems' EQi 2.0, of one of the most widely used emotional intelligence evaluations on the planet. It is based on decades of research and is a validated, psychometric instrument. We have modeled our Ghyst EI test after this test, which was co-developed with Dennis Ghyst. He has a PhD in Sociology.
Here is a summary of the 12 modules for the Personal Leadership course:
1. Emotional Intelligence
This foundational module provides an intense focus on the concept of emotional intelligence. We examine this concept's importance, how it is measured, how it can be improved, and the powerful results it has on successful projects and your company's bottom line. Enlightening and entertaining, this program shows participants their emotional profile and how to improve the areas that will benefit them the most.
2. Relationship Skills
This module takes participants through each step of how to create and maintain positive business relationships. Participants will learn every aspect of effective communication from ways to introduce themselves, to that crucial first handshake. We cover valuable techniques such as how to remember names and the art of following up. This program is a must for anyone who wants to learn how to effectively network and forge relationships that will help create and drive future business.
3. Killer Communication
Through this module, participants gain the essential basics of powerful and effective communication. They will learn the pitfalls of communication and how to communicate clearly. Participants will reap the benefits of effective communication and learn how to motivate and persuade others without resorting to the traditional command and control approach.
4. Powerful Presentations
This module shows participants how their body, face, voice, movement, status, and energy affect an audience. They will learn how to use these factors to create more effective, memorable presentations and increase their effectiveness with one-on-one encounters. This course also examines the power of storytelling, the use of metaphors, the basics of rhetoric (creating powerful argumentation), and the use of status. This course goes far beyond learning to create inspiring speeches. It will give participants the tools to create a powerful presence so that they can have more influence on their projects and work environments.
5. Time Management
This module explores time management using lean principles. Participants quickly learn that it has very little to do with time. We start with examining the big picture and long-term goals, then drill down, giving students powerful methods to handle all the things that enter their world. We look at how to eliminate waste and how to handle time wasters such as emails, phone calls, drop-in visitors, and meetings. We also talk about the biggest time waster on the planet and how to avoid it.
6. Stress Management
In this module, participants will discover the powerful impact stress and burnout have on precision and decision-making. We teach you how to identify and combat stress triggers before they manifest in the form of low productivity, absenteeism, and illness. In addition, participants will learn to use powerful recovery techniques to create a healthy work environment and increase performance, energy, and productivity.
7. Creative Innovation
Technical construction people and creative thinking don't often go hand-in-hand, but they should. Creative thinking is essential to fostering innovation and leadership in every business. This is how companies will be able to face tomorrow's industry challenges. Through the use of hands-on exercises and improvisational storytelling, we help teach technical-minded professionals how to improve the creative thought process in themselves and their companies and improve their leadership skills. We also cover a problem solving/design methodology from the Stanford "D" School that will enable companies to easily solve the toughest problems. This module is designed for any company that desires to inspire innovation and stay ahead of the curve in a competitive marketplace.
8. Diversity Inclusion
We start with an exploration of bias, then build a business case for diversity and inclusion and offer many ideas and step-by-step processes to create a culture of belonging, inclusion, and diversity in your company and on your projects.
9. EI Marketing
Can your business sustain itself by competing on price alone? Have you cut your overhead and profit down to next to nothing and still find it hard to compete? Find out how to differentiate your company through creating a positive emotional experience instead of a reliable transaction. Find out how to tap into the intangible, emotional side of business to make your company stand out. Find out how to increase business opportunities without cutting cost. Look at case studies where companies have implemented emotional intelligence principles as a strategic initiative to improve business. You will leave with not only the principles, but also practical ideas to implement the very next day!
10. Primal Safety
This module caters to the "highly independent" alpha males in technical industries. We demonstrate how a simple focus on emotional competencies can turn your safety program around. By tapping into the emotional part of safety, your employees will naturally work safer, instead of rebelling against rules and policies. The business will reap the financial benefit of them doing so, allowing the company to build a well-respected reputation around this increasingly important metric. The issue isn't about your people knowing the safety guidelines; it's about being motivated to follow them. This program provides that motivation.
11. Workforce Development
You're probably already experiencing a workforce shortage both with frontline workers and management. How do you compete? What keeps people happy and motivated? What makes prospective employees choose your company over other companies? What makes employees choose to stay rather than leave? We are in the middle of a workforce crisis. How do you attract and retain the very best people? This module explores practical ways to attract and retain the very best people and give you practical ideas to implement immediately.
12. Team Performance
This module walks through a step-by-step process that creates high performing teams no matter what the application. From managing projects to production lines to patient care teams, everyone will learn how to not only be a good team member but allow everyone to work to their peak level of mental, physical and emotional performance. The impact of these programs spans the globe to 20 countries from the US to places such as New York, Stockholm, Copenhagen, Oslo, Cape Town, Helsinki, Buenos Aires, Moscow, Prague, London, and as far away as Hong Kong.
Here is a partial list of companies who have experienced the modules in this course:
Skanska, Balfour Beatty, The Beck Group, Jacobsen, McCarthy, Manhattan, Clark, Heery, J.E. Dunn, Kiewit, Barton-Malow, Batson-Cook, Brasfield & Gorrie, Pinkerton & Laws, Alberici, Nobia, Hardin, INPO, Heery, Holder, New South, Schnabel, Austin, Whiting-Turner, Sheridan, Harrison, The Austin Company, Winter, Rosendin Electric, LiUNA, AR Daniel, Society for Marketing Professional Services, Carter Concrete, Langan Engineering, Newcomb & Boyd, Truland, Ace Asphalt, Caddell, Western Summit, Cousins, WS Nielsen, and Granite.
We also incorporate the experience of teaching this course at such notable universities as Auburn, Penn State, Northwestern, the University of Cincinnati, Kennesaw State University, and Virginia Tech to ensure that young people come into these technical industries with much needed people skills. We also have used these concepts as part of a master's degree in Project Management through Auburn created especially for the Corps of Engineers.
We utilize several books as textbooks for this course, including The People Profit Connection and The Tough Guy Survival Kit and Tough Guy Survival Kit Workbook. We also include the book, The Tao of Emotional Intelligence, which also includes the first app that teaches emotional intelligence, and The Primal Safety Coloring Book.
---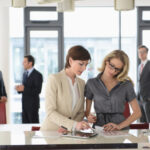 Current Position
Over the past 20 years, these courses have been utilized by hundreds of companies and thousands of people to improve their emotional intelligence and critical people skills, resulting in better projects and better business outcomes. 17 of the top 50 contractors (according to Engineering News Record) have utilized these courses. The reason for this interest in this type of work with emotional intelligence and personal leadership is that regardless of the industry sector, all business is driven by relationships and a company's employees' ability to deal with other human beings. Project delivery methods are becoming more and more collaborative. In the construction industry alone, there are many collaborative project delivery methods including Design-Build, Design Assist, and Integrated Project Delivery. Even cutting-edge concepts like lean rely on two pillars: continual improvement and respect for people. In many technical fields, they understand the concept of continual improvement, but the respect for people part is not their best thing. This course gives the learners all the skills they need to thrive in this new, collaborative work environment.
We work with these courses and concepts and participate in and utilize research from such notable universities as Auburn, Penn State, Northwestern, the University of Cincinnati, Kennesaw State University, and Virginia Tech. Penn State did a study on emotional intelligence and project teams. We advised the researchers as to the nuances of emotional intelligence and the course concepts.
After the initial emotional intelligence module, we cover personal mastery and leadership skills including critical people skills, mental and physical performance skills, and current industry issues. These individual modules refer to the emotional intelligence sessions and initial evaluations with the idea that you can't change behaviors unless you change the underlying emotional competencies that are causing that behavior. All the sessions are highly experiential and interactive and apply the learning through activity-based exercises, storytelling, gamification, and applied improvisation. There is also a facilitator's guide available with additional information, exercises, and facilitation points.
In addition, the program builds in as much accountability as possible. We have found that having accountability creates an obligation to create the changes that are desired. We have created a 360-accountability list and offer real exercises that instruct participants to check in with their accountability partners often and note any changes in behaviors.
We have two mantras:
Awareness alone will not change behavior.
AND
Daily application and daily reflection create behavioral change.
Although the pandemic has caused a few projects and industries to put projects on hold, it hasn't adversely affected the industry sectors I have listed. Construction continues to thrive and will continue to be strong, and healthcare is stronger because of the pandemic. Manufacturing in certain sectors continues to be in a strong position as well.
With the pandemic, many companies are realizing the importance of human connection and all the skills associated with that. Collaborative projects and collaborative project delivery will continue to grow in all these industries necessitating a focus on emotional intelligence and all the critical people skills. In addition, I have learning modules focused on many critical industry issues such as workforce development, diversity and inclusion, innovation, and safety. In fact, innovation is a real key for all companies going forward and their employees will have to cultivate their own creativity and companies must foster innovation if they want to survive and thrive.
---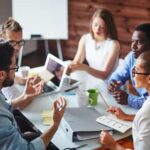 Future Outlook
We are just now starting to experience the post-pandemic "V" curve for the economy and this growth should continue for quite some time. With the economy roaring back, all industry sectors will be competing for this upcoming work. This course will give employees the skills they need to thrive in this post-pandemic economy. They will be at their peak level of mental, physical, and emotional performance. And all industry sectors will be competing for a shrinking workforce. This course not only improves the learner's professional life and leadership skills, but their personal lives as well. And when companies improve their employees' personal lives, they will be more likely to stay with the company and recommend the company to others.
With these technical industries gravitating toward and embracing more collaboration in their day-to-day business and the continued focus on people, emotional intelligence and critical people skills will ensure that this focus will continue for the foreseeable future. These skills are not only always important, but their importance is increasing because of the way work is changing post-pandemic. Relationships and human connection have never been more important than they are now. And with most technical industries, based on the typical emotional profiles of these technical employees, these critical people skills are the skills that need the most work.
All these technical industries will focus on post-pandemic design of facilities, healthcare buildings, hospitals, and manufacturing facilities. They will focus on touchless facilities with distanced workspaces, non-bacterial surfaces, touchless restrooms, touchless entrances and exits, and touchless kitchen and break spaces. They will put a huge focus on HVAC (Heating, Ventilation, Air Conditioning) redesign which will include more air exchanges with fresh air from the outside, higher end filtration systems, and systems that eliminate viruses from the air. Workspaces will have to be reimagined to not only accommodate distanced spacing, but also the addition of working from home. Remote working will become the norm. Home work spaces will have to be reimagined to accommodate this new way of working. There are many opportunities for design, construction, and implementation for these new ways of working including more prefabrication and modularization, which will be a boon for the construction industry and manufacturing.
Because of the online boom, data centers will continue to grow, and that sector will continue to increase. This will feed manufacturing that supports these facilities. These centers will also have to be redesigned and retrofitted to accommodate post-pandemic life and work.
Hospitals will be retrofitted and redesigned to accommodate the post-pandemic world and hospitals and healthcare will continue to grow and change. Remote delivery of healthcare is expanding and will require a different set of skills. The focus will continue to be on patient care and patient satisfaction. This work will have to include emotional intelligence and the critical people skills as well as the industry issues that are addressed in the program.
The future is bright for all these industries for the foreseeable future. In the post-pandemic world, the smart companies are shifting their focus on the importance of human connection and all the skills associated with that connection. Collaborative projects and collaborative project delivery will continue to grow in all these industries necessitating a focus on emotional intelligence and all the critical people skills. In addition, this course addresses many critical industry issues such as workforce development, diversity and inclusion, innovation, and safety. In fact, innovation is a real key for all companies going forward and their employees will have to cultivate their own creativity and companies must foster innovation if they want to survive and thrive.
---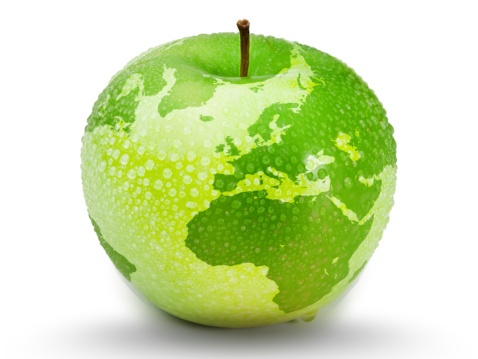 Curriculum
Emotional Intelligence – Part 1- Year 1
Part 1 Month 1 Emotional Intelligence
Part 1 Month 2 Relationship Skills
Part 1 Month 3 Killer Communication
Part 1 Month 4 Powerful Presentations
Part 1 Month 5 Time Management
Part 1 Month 6 Stress Management
Part 1 Month 7 Creative Innovation
Part 1 Month 8 Diversity Inclusion
Part 1 Month 9 EI Marketing
Part 1 Month 10 Primal Safety
Part 1 Month 11 Workforce Development
Part 1 Month 12 Team Performance
---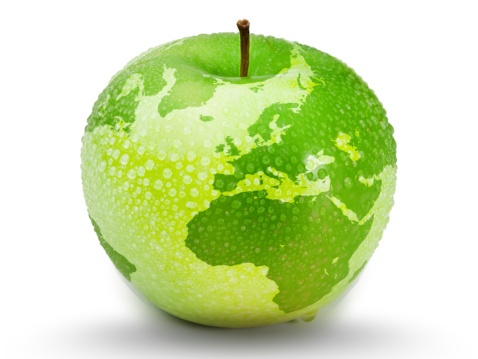 Program Objectives
The following list represents the Key Program Objectives (KPO) for the Appleton Greene Emotional Intelligence corporate training program.
Emotional Intelligence – Part 1 – Year 1
Year 1 (Process Planning)
Part 01 Month 1: Emotional Intelligence
Program Objective: This module explores what Emotional Intelligence (EI) is (and is not) and how it can be measured and improved. The learner also takes an emotional and physical evaluation and works through the EI Roadmap for review and in-depth analysis. Then, the learner creates development plans using the development activities in the EI Activity Guide. Each of the following learning modules will refer to this foundational module on emotional intelligence.
Learning Objectives: In this module, you will understand the basics of emotional intelligence and how it is defined, and how it relates to success or failure in the any industry, especially with more collaborative project delivery methods. You will also understand how it relates to your performance, success, and failure.
You will understand how Emotional Intelligence affects every aspect of your life including mental and physical processes, your interactions with others, and your view of the world.
You will learn how Emotional Intelligence can be measured and improved and what it takes to improve it.
You will learn how to measure your Emotional Intelligence and how you can improve it by analyzing where you are now, where you want to be, and how to get there through detailed development plans, measurement, and accountability.
Learning Outcomes: Demonstrate an understanding of the definition of Emotional Intelligence and how the typical technical person's profile contributes to many industry problems.
You will be able to analyze your own emotions and identify how they affect your day-to-day interactions with others and your own mental and physical performance, health, and well-being.
Analyze the various EI profiles and emotional pairings and clearly define what they mean in terms of performance in key areas of life and work.
Demonstrate an understanding of how Emotional Intelligence can be measured and improved.
After taking and Ghyst Emotional Intelligence Test and physical Symptom Survey, you will analyze your Emotional Intelligence profile and physical profile, determine what they mean, then create plans to develop and improve your EI, your physical performance, and all the critical people skills and personal leadership skills.
---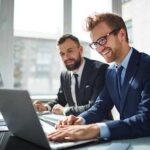 Part 02 Month 02: Relationship Skills
We explore the 12 steps to create and maintain great relationships both professionally and personally.
Learning Objectives: Recognize that relationships are vital to your life and work, how to establish and maintain relationships from the first handshake through the life of the relationship, the skills needed to be great at relationships with practical exercises and concrete applications.
Learning Outcomes: Recognize that relationships affect many areas of your life and work, describe how your professional and personal relationships and networking will make or break your career and enhance your life, identify how relationships help you generate new ideas, describe how relationships positively affect your well-being, demonstrate proficiency in how to create better relationships and more networks personally and professionally.
---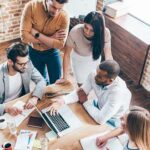 Part 03 Month 03: Killer Communication
We explore all the basics of communication and how to deal with difficult situations and conflicts.
Learning Objectives: Communication skills needed to connect, persuade, and influence others, which will result in higher confidence, better relationships, less stress and conflict, and more successful projects.
Learning Outcomes: Vital to your life and work, identify and use various communication tools for clearer communication that lead to better connections with the people in your life and work, implement methods to improve your persuasiveness and conflict resolution skills
---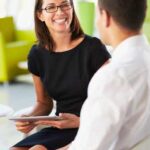 Part 04 Month 04: Powerful Presentations
We cover how to speak in front of an audience, and we also explore how people perceive you. Then, we cover how to modify that perception through concentration on the following five elements: face, voice, body/movement, status, and energy.
Learning Objectives: That how you present yourself has a tremendous effect on your life and work, how to prepare for presentations (speeches, meetings, one-on-ones) by applying the same principles that an actor uses, the skills needed to connect with your audience (or the person sitting across from you) through your physical awareness, energy, and status, how various presentation elements (storytelling, metaphor, rhetoric, and technical elements such as audio visuals) can affect your ability to influence and persuade others
Learning Outcomes: Recognize that how you present yourself to audiences and to individuals is vital to success in your life and work, describe the steps involved in creating a great presentation or preparing for a one-on-one encounter, identify and use your physical elements (body, face, voice, movement, energy, and status) to connect with an audience and individuals, prepare the technical side of a presentation or encounter using a script, rhetoric, props, audio-visuals, and rehearsal.
---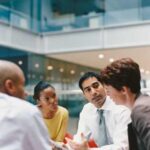 Part 05 Month 05: Time Management
We cover the basics of lean and apply these concepts to how we manage our time. We start with an eye-opening time log exercise that aligns values and assesses how learners are currently spending their time. We also have a time management worksheet where learners modify and eliminate their day-to-day activities to free up more time for themselves and their families, constantly asking the questions: Does it add value? Does it eliminate waste? Am I continually improving? Can it be done another way? We also cover all timewasters (meetings, emails, phone calls, and screen time) and how to minimize the time spent on these activities.
Learning Objectives: How to eliminate time wasters so you can be more productive and less stressed at work, have a better work/life balance, and have more time for yourself and your family.
Learning Outcomes: Describe the "big picture" of your life, and short and long term goals for your life and work, describe and implement a time management system based on lean principles, and tie the "big picture" of your life and work into this system, identify—and eliminate or modify—all of the time wasters in your life and work.
---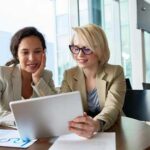 Part 06 Month 06: Stress Management
We start with our Body Battery Inventory, which measures stressors versus recovery activities. In addition, we revisit the Symptom Survey from the first module. We discuss how lifestyle choices affect our performance and longevity and what stress is doing to our bodies and minds. Then, we learn many stress management techniques including proper breathing, meditation, and mindfulness. We also explore how nutrition, sleep, and exercise affect performance and longevity and how to incorporate best practices for these lifestyle areas into our daily life and work.
Learning Objectives: Explore the symptoms of stress and how they affect your performance, recovery activities to offset your stress, how to make better lifestyle choices for reduced stress and increased performance for better project outcomes, assess the Body Battery Inventory results and how they can be used to control your stress and increase performance and wellness.
Learning Outcomes: Describe stress symptoms and how they affect your mental, physical, and emotional health, as well as your project performance, implement recovery activities such as mindfulness, meditation, and yoga, to offset your stress, implement better lifestyle choices to elevate your mental, physical, and emotional performance, which will positively affect project outcomes, implement a stress/recovery plan based on the Body Battery Inventory and use it daily to reduce stress and perform at a higher level.
---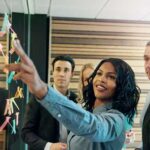 Part 07 Month 07: Creative Innovation
We cover how to remove the limitations from your own thinking, then we do an in-depth exploration of how to create an innovation culture at your company. We also explore the Stanford "D" School method of design to approach innovation and problem-solving in a systematic way. We brainstorm ways to improve your own creativity as well as your company's approach to innovation.
Learning Objectives: Explore and eliminate the limitations that hold back your creativity, explore ideas on how to improve your creativity and how to improve innovation in your company and projects, learn and implement a methodology that gives you a framework to creatively solve problems and create new designs
Learning Outcomes: Describe and apply strategies to remove the limitations from your creative thinking, implement a list of ideas to cultivate your own creativity and explain how to improve innovation at your company and on your projects, identify the five steps from the Stanford "D" school and how to implement them to improve your design approaches and creative problem-solving skills.
---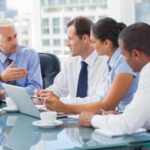 Part 08 Month 08: Diversity Inclusion
We start with an exploration of bias, then build a business case for diversity and inclusion and offer many ideas and step-by-step processes to create a culture of belonging, inclusion, and diversity in your company and on your projects.
Learning Objectives and Outcomes: Clearly define diversity and inclusion and understand the differences between the two, identify the business case for diversity and inclusion for better bottom line results, identify your own personal biases both conscious and unconscious and how to address them in a meaningful way, understand the physiology and neuroscience behind human interactions and how to navigate these encounters, explore and implement practical steps to embrace diversity and inclusion for you as an individual and your organization in your office and on your projects, understand and implement simulation games and other practical, experiential exercises that teach diversity and inclusion.
---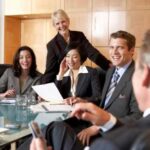 Part 09 Month 09: EI Marketing
What makes people choose your company? Is it on price alone? Have you become a commodity? This session explores how people REALLY make buying decisions and how to use emotional intelligence and human connection to make you and your company indispensable to your clients.
Learning Objectives: In this module, you will learn: how to create a positive emotional experience for your clients and stakeholders (instead of just a regular transaction) by applying emotional intelligence concepts to projects, offices, marketing, and branding. Putting these concepts into practice will make your competition irrelevant, your projects more successful, and repeat business a sure thing.
Learning Outcomes: Recognize that people buy services when they have a positive, emotional experience with the service provider, build and implement methodology that addresses all aspects of your business to create a positive emotional experience, with your clients and stakeholders on all projects, describe how these emotional intelligence and personal branding concepts increase the success of your organization.
---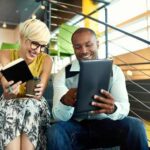 Part 10 Month 10: Primal Safety
Why don't people work safely? They know the rules. They know what to do. This session turns our traditional safety approach of rules and regulations on its head and explores how to get your workers to embrace safety and follow the rules. We talk about wellness, nutrition, sleep, exercise, and stress management as well as emotional intelligence and human connection to make any current safety program even more effective and successful.
Learning Objectives: In this module, you will learn how a focus on the emotional side of safety not only fulfils a moral obligation to provide a safe working environment, but also can save projects money, increase productivity, decrease employee turnover rates, and encourage new people to enter the industry. You will also learn about the mind-body connection and how lifestyle choices and stress affect cognition (how we think) and judgment (how we choose).
Learning Outcomes: Describe the limitations of command and control safety programs, describe how to use emotional side of safety to make existing safety programs more effective, indicate how intangible elements such as physical fitness, judgment, cognitive function, motivation, and hyper-masculine work environments affect safety and educate your team about how their lifestyle and work style choices affect these elements, understand and implement the nine steps of the Primal Safety Program so that they work more safely and actually follow the safety rules of your existing safety program.
---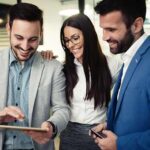 Part 11 Month 11: Workforce Development
How to Attract and Retain the Best People:
We cover all the elements for individuals and companies to focus on to attract and retain the very best people to your company and your industry.
Learning Objectives and Outcomes: Understand and discuss industry image and other issues related to the workforce development crisis in the AEC industry, implement strategies to attract and retain the best people at the company level, implement strategies to attract and retain the best people at the industry level.
---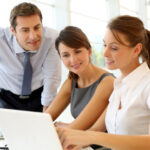 Part 12 Month 12: Team Performance
This module walks through a step-by-step process that creates high performing teams no matter what the application. From managing projects to production lines to patient care teams, everyone will learn how to not only be a good team member but allow everyone to work to their peak level of mental, physical and emotional performance.
Learning Objectives and Outcomes: Understand what traditional methods for assembling teams is flawed, understand what it takes to put people first, explore how to build high performing teams through emotional intelligence work, understand everyone's emotional profiles and physical profiles and have everyone create their own personal development plans, explore how to use lean and integrated project delivery along with value stream mapping to create project metrics that can be measured and constantly improved.
---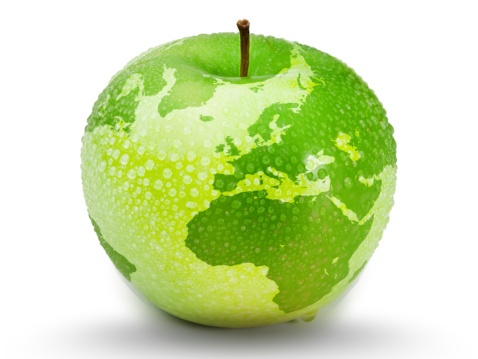 Methodology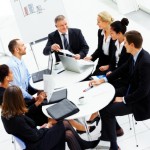 Emotional Intelligence
Program Planning
At the beginning of the program, we will survey all participants and companies and determine if the learning modules offered covers all their needs. If there are specific strategic needs or cultural aspects that is important to the company, we will weave those concepts and needs throughout the modules and the entire course. As we progress through the learning modules, the application of the learning will be individualized to the learners and the companies.
We put a large focus on managing stress, sleep, exercise, and nutrition. One correlation we continually saw was as follows. When we saw a "self-sacrifice" profile (high empathy/low assertiveness) from the emotional test, we always saw "sugar handling" on the physical profile, which means that they tended to be carboholics or sugarholics. We never knew why that was true until we found a study that showed this correlation. When you help someone (self-sacrifice) and they tell you how wonderful you are, your brain receives a dopamine bath. When you aren't helping others, guess what gives you the same dopamine bath? Sugar and carbs. It's the same response. So, these participants create plans to improve their assertiveness, set better limits and boundaries, and reduce their carbs and sugar intake.
We infuse as much experiential learning as possible, reducing lecture to the bare minimum. Experiential learning includes simulations, games, frames, gamification, applied improvisation, storytelling, discussions, and other experiential learning methodologies. We use jolts (small, short exercises that shift perspectives), and utilize the latest methods in learning theory so that participants get the most out of the program. They will be able to learn, apply, and create behavioral shifts with this method of learning and delivery.
---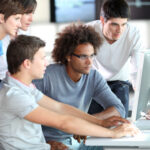 Program Development
These 12 modules were developed over the last 20 years and includes everything the learners need to understand and improve their emotional intelligence and improve all of their critical people skills. We also address personal leadership skills like time management, stress management and how they present themselves. This course also addresses many of the industry issues for these technical industries such as workforce development, marketing an business development, diversity and inclusion, and safety.
The tie in between the emotional and the physical was the most profound development over the past 20 years. We work with mainly middle-aged men. When we told them that they could work on anything they wanted during our twelve months together, almost all of them chose health and well-being and performance. It was at this point that we decided to make this focus on health and performance a vital part of the program. With an emotional and physical profile, we can see areas where each participant needed to focus and created methodologies to address these issues. We will develop the modules with this mind-body link in mind and ensure that these elements are fully explored and covered.
Although much of the development of these modules have been done over the last 20 years, we will continue to improve and implement the latest learning theory and activity-based learning exercises. We will use storytelling, applied improvisation (the application of improvisation to learning and leadership), gamification, learning frames and structures, and collaborative learning exercises. We will also continue to explore the mind-body connection and improve the content based on the latest studies on how the mind and body work together. In the end, the focus is on peak mental, physical and emotional performance.
---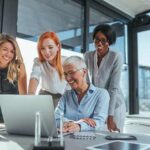 Program Implementation
The program will be implemented with all the development methods in mind. It is my intention to make this a program that can be implemented in a live, online format or a live, in person format. This begins with the first module on Emotional Intelligence. It sets the foundation for everything that is to follow. Participants take their Emotional Intelligence test and physical test and learn about their results. From there, participants will work through the Emotional Intelligence Roadmap, our workbook that takes them through a process asking: Where am I now? Where do I want to be? How do I get there? There is an assessment of current state with biographies, strengths, liabilities, and challenges. Then participants go through a detailed analysis of their test results and set future goals. After this analysis, participants will create detailed development plans for their emotional work, physical work, or both.
Every module will refer to these tests and how they affect skills like communication and presentation skills, time management, stress management, even safety. This is the red thread running through all the modules. This initial module on emotional intelligence is the foundation from which everything emerges.
For this program, we build in review time so that companies can monitor application and behavioral shifts. We also build in 360 accountabilities for all participants so that they have accountability partners to help them with the implementation and application of all learning. They will be given resources to coach each other and allow managers to participate in the process of following up. This will ensure that all participants are doing the work to create changes in behavior, the main function of training and learning.
---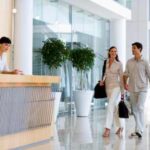 Program Review
I will constantly ask for feedback from all participants during the 12-month program and make appropriate changes to the modules to accommodate all relevant comments. All participants will retake their tests (emotional and physical) and determine what has changed. We will also go through a document we call "final analysis and plans". This document goes through a step-by-step process at the end of the program. All participants look at what has changed in their life and work, what has changed in their tests and what has changed in their behaviors so that they can tweak their plans for the coming year. We also offer a series of quests after each module so that between these sessions, participants can go on quests to apply what they have just learned.
An example of a quest: After the relationship skills course, a quest might be to go to an even where you don't know many people, meet three new people, remember their names and something about them. We also offer a review at the beginning of each module asking questions about the previous module. We ask questions like: What did we do? What did you learn? How did you/will you apply the learning? What has changed in your life and work? What if . . .?
We will also ask participants to assess the program with an in-depth questionnaire. This questionnaire will allow me to make the learning modules even better and allow the participants to create lifelong learning by assessing, tweaking plans, building in accountability and have a written plan going forward that includes all these elements. We continually reinforce that daily application and daily reflection are the two elements that will allow them to continually progress and make positive, lasting changes.
---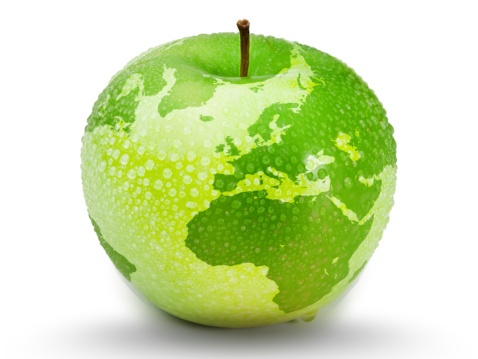 Industries
This service is primarily available to the following industry sectors: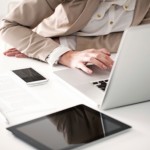 Construction
History
The construction industry is as old as humans themselves. The industry can be traced back to the ancient times when people started constructing their shelters such as stone monoliths and mud huts. Over time, people improved on their construction skills and began building more permanent structures. As Pulitzer Prize winning author, Tracy Kidder, puts it, "Building is the quintessential act of civilization". Think of it this way; if a group of people washed up on a deserted island, one of the first things they would do it build a shelter. Most scholars believe that the construction industry started to take shape in Mesopotamia and ancient Egypt. Therefore, as people abandoned the nomadic way of life, they started building permanent structures. The Egyptian pyramids are believed to be some of the first large-scale permanent buildings. Although the industry has evolved since ancient times, the basic methods are still the same; construction practice involves humans using the available natural resources to construct structures such as roads, public buildings, and private shelters.
The United States underwent a period of construction advancement from 1870 until World War I. These advancements were encouraged by the technological revolution and improvement of the manufacturing processes, particularly steel production. The massive production of steel ushered in building projects such as large bridges, skyscrapers, and railroads that we still depend on. For example, the first skyscraper was constructed in 1885, the home of an insurance company, in Chicago and stood at 138 feet. Immigrants played a significant role in the advancement of the construction industry. During the 1880s, immigrants from Ireland, Germany, and Asia move to the United States to start a family or escape oppressive living conditions back in their countries. To realize their American dream, they worked in the construction industry for survival. Steel's affordability and versatility made the construction industry achieve new productivity levels in the 19th and 20th centuries.
Current Position
Today construction is a significant contributor to the American economy. The industry has more than 7 million employees and at least 600,000 employers, creating almost $1.3 trillion worth of projects annually. The construction industry was deemed critical in the wake of the Coronavirus crisis in America. While the construction industry has declined in the United States, several aspects have contributed to project delays. The shutdown of the economy and disruptions of the supply chain continues to jeopardize construction and operation schedules. Shutdowns and the restriction of movement made it difficult for contractors and trade partners to report to their projects. Such factors have significantly contributed to the decline of the construction industry in the United States according to 2020 statistics. This decline in construction output is reflected in the county's Gross Domestic Product (GDP). In 2019 the construction industry contributed 4.1 percent of the United States' GDP. The construction industry in America is one of the largest in the world, with the private investor spending of more than $977 billion.
In response to overcrowding in healthcare institutions, several hospitals have expressed their desire to expand their current capacity to accommodate more patients. For example, the children's Philadelphia hospitals have announced its plan to spend more than $3.4 billion on building a 22-story tower for their inpatient clients. The tower will require additional 300 beds and more than 200 rooms and will cost almost $1.3 billion. They should start operating by 2027. This is typical for large healthcare firms in most parts of the country. However, with the increasing cost of energy, fuel, and building supplies, the industry will continue to be affected in the near future.
Future Outlook
The future of the construction industry depends on the location. In the United States, the construction industry's future is not promising compared to other countries like China and the European Union countries. Residential construction is one area that is experiencing the worst downturn in the United States in recent decades. The rising interest rate, a burst of the housing bubble, subprime mortgage meltdown, and overbuilding have contributed to a bleak future in this sector. However, in Europe, the construction industry's future is anticipated to expand by more than 1 trillion Euros by 2022. Other emerging markets with promising futures include China, India, and Bahrain.
However, looking at the construction industry's future in the United States independently, the sector is expected to grow by 15.6 percent by the end of 2021. Despite challenges in building residential housing, the medium to long-term growth in America is expected to remain stable. Over the next few years, America's construction industry is expected to grow steadily. The growth period is anticipated to continue, recording a more than 4.7 percent CAGR (Compound Annual Growth Rate) between 2021 and 2025. Moreover, by 2025, the United States' construction output is expected to reach more than $1.8 billion. Also, the industry is expected to continue with a green building approach with a focus on sustainability that aims to use renewable resources to construct, use recycle construction material, and use environmentally friendly building materials.
---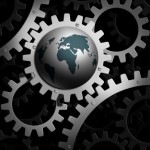 Engineering
History
The engineering concept began in ancient times as people invented significant innovations like the lever, pulley, and wheel. Each of these innovations part of the history of modern engineering. Engineering means exploiting basic mechanical principles to create valuable objects and tools. The first engineers to be recorded in history are the builder of the step pyramid at Saqqarah (Imhotep) in Egypt in 2550 BCE. What we know today as engineering emerged back in the 1500s when people started applying mathematics to design military battlements. Specialization in military designs ultimately resulted the construction of defensive castles and forts and led to modern day engineering in modern society. As civilization developed, humans started reshaping their surroundings with villages, roads, ships, and finally great cities. However, with each new advancement, new challenges emerged that required creative and more complex solutions. The construction and improvement of the Aqueduct System that transported water in and around Rome in 1300 BC is regarded as an example of early engineering.
The practice of engineering in the United States can be traced back to 1775, after George Washington appointed the military's first engineers. After that, in 1802, the military established the Corps of Engineers as an independent branch. These engineers were given the responsibility to develop and operate a United States military academy at west point. In the early 19th century, engineering practices started to reshape themselves due to massive steel production and petroleum use. It wasn't until the late 19th century that scientists and investors began to utilize modern engineering processes. The engineering profession started to develop into different disciplines such as mechanical, electrical, and civil engineering.
Current Position
According to the 2018 report by the United States Bureau of labor and statistics, there are more than two million engineers, four million computational, and 700,000 engineering technicians in the country. Currently, the engineering industry contributes three percent of all jobs in the United States. This is possible because engineering helps in constructing physical infrastructure that we depend on. Examples of such infrastructures include transportation networks, waste management, communication networks, and energy infrastructure. With new technology in the 21st century, communication and navigation networks have created substantial employment opportunities. Moreover, engineering plays a fundamental role in the food and healthcare industries, contributing significantly to the American GDP.
Today the engineering industry is responsible for more than 2.8 percent of the total GDP of America. The engineering sector has helped fuel the U.S. economy by building infrastructure, which has a lasting and broader impact on its economy. Well-built private and public housing has helped improve American citizens' quality of life. Better transportation and communication systems have made it much easier for businesses to trade their products, especially on digital platforms, and enable labor to be more mobile. Furthermore, high-speed networks have boosted productivity, helped firms go beyond their local offices and national borders, and improved efficiencies in the manufacturing industry. According to a 2018 report by the United States Bureau of labor and statistics, the industry has generated $40 billion in individual property taxes, $11.8 billion in property taxes, and $12.7 billion in sales taxes.
Future Outlook
The future of the engineering industry is promising. Expert predicts that the engineering sector will change the way people live in the near future; new technologies will be invested that increase efficiency and drastically eliminate human labor in our industries. Some specialists in engineering have predicted that by 2050 there is a huge possibility that there will be no single human working on a factory or construction site. Therefore, over the next two decades, changes and development in engineering sectors will drastically change and boost the United States economy more than ever before. Some promising new technologies such as self-assembling and autonomous homes and workplaces will radically alter the way we approach how we live and work. New business models and improvement in M&A activity will further shift toward digital transformation in the engineering industry as well as construction and manufacturing industries.
By 2050 the engineering industry will create more jobs. Although some jobs will be entirely automated, new job opportunities will emerge unexpectedly into the engineering sectors that do not exist today. Experts anticipate that half of the children currently in schools will work in fields that do not exist today. Skills that machines cannot replicate, such as creativity, interpersonal skills, and design, will help the engineering workforce fuel their progress. By 2050 there is a considerable possibility that concrete and steel will be replaced by other smart materials. Although smart materials have been in existence for decades, they have not superseded concrete and steel. However, as we head to a more futuristic approach, construction might be done by entirely different materials that will allow structures to respond to stimuli rather than being passive structures.
---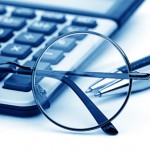 Architecture
History
The history of architecture can be traced back to structural design changes through different regions, traditions, and overarching stylistic trends. The starting of any architecture is thought to be the quest of people to satisfy the basic needs of protection and shelter. The term architecture means the art of building, but in its essence, it's much broader than that: It includes fields such as landscape architecture, civil engineering, and military and naval architecture. The history of architecture is as old as the history of humanity itself and even more complicated. The exact period of architecture origin could be traced back to the Neolithic Period in 10,000 BC when house construction began. The contemporary architecture that we usually see today is generally assessed in visual terms and is subject to visual perception and the need for aesthetic appeal.
Advancement in architecture is a significant part of the Neolithic period where human innovation in architecture began to take shape. Animal domestication resulted in both new economic drivers and interconnected relationships among humans and the world. An increase in the community population, construction of permanent structures, new social rituals, and social activities enabled people to live together and interact freely, leading to innovation in building houses. Building a unique style of individuals' homes and their settlements offered the tenants unique housing styles that suited their social and aesthetic needs. Generally, architectural history has evolved over centuries and across various cultures and landscapes. Other notable areas that have contributed to the history of architecture includes the Greeks and their temples and other structures, the Egyptians and their pyramids, and ancient Mesopotamians.
Current Position
In the 1970s, modern architecture had been "dead" as modern buildings were being demolished and very few new designs or techniques were created. The use of technology and modern designs have helped in once-radical construction of buildings like the skyscraper. Social media has enabled the growth of new architecture and new designs as architects can market their designs online through social media platforms. There are over twenty-six modern architectural styles that architects typically use during their work. The use of computers has also helped deliver the best architectural designs as buildings are designed in three dimensions and sometimes include constructability notes. The modern architectural designs are simplified and remove the historical context of the urban and industrial civilization across the world. This style is the most common style, especially in designing the corporate office. The postmodern style is a style that incorporates the modern use of ornaments and historical features. In addition, architects are also using the high-tech architectural style to bring realism into their designs.
Future Outlook
The future architecture will focus on collaboration with all project stakeholders as collaborative project delivery becomes the norm. This collaboration will help design the best buildings and as the size and complexity of projects increase. This new way of designing and building will require skills from different fields as well as an inclusion of new materials and new construction methods. This collaborative approach may make some jobs in the architecture industry obsolete. For example, in a construction project where you would typically need more than ten architects, you may need far less. Having said that, the demand for architects with great collaborative skills, great communication and excellent people skills will likely increase. The advancement of computer capability and artificial intelligence (AI) will increase immersive virtual reality and augmented reality using wireless tracking technology The designs that these very advanced, non-human, AI architects will make buildings practical and aesthetically pleasing. All we need to do is input some criteria that the AI architect needs, and this computer architect will do the rest. Since creating a creative computer is far away, the need for creativity in our architects will continue for the foreseeable future.
---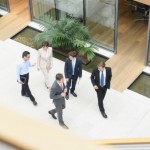 Healthcare
History
Healthcare services in ancient times started with home remedies and other treatments. From childbirth, circumcision, disease treatment, and death, it was handled at home by experts. Home remedies are the application of vegetables, spices, herbs, or other common non-organic compounds to administer treatment for various ailments. Modern healthcare took these methods and refined them to directly treat specific diseases. Healthcare services involve medicinal practices where people who want to treat others obtain medicinal skills and knowledge to diagnose, treat and prescribe for various ailments. Although there is no clear record of when plants, roots, and vegetables started to be used as medicine, these practices have been passed from generation to generation for thousands of years. An example of an ancient but most extensive pharmacology comes from Mesopotamia called "Treatise of Medical Diagnosis and Prognoses." The outbreak of infectious diseases such as water and airborne diseases forced the governments to develop a mechanism to protect their citizens. In the 19th and 20th Centuries, numerous technological skills in healthcare were invented, which brought about the discoveries of chemical medicines, anaesthetics, syringes, antiseptics, and penicillin, and much later, diagnostic equipment. During these centuries of early healthcare, Germany, England, and the USA were the only countries charging for healthcare services. Modern healthcare evolved fully in the 20th Century.
Current Position
The global health care expenditure is approximately $9 trillion annually with an estimated compound annual growth rate (CAGR) of 4.3%. It is clear that most developing and poor nations cannot afford good healthcare services, and most depend on the developed nation for donations. The shortage of medical staff, machines and equipment, and regulation (cybersecurity) is a drawback to the healthcare industry today. Medical technology is developing rapidly with daily discoveries and innovations. These medical technologies are increasing treatment opportunities as they offer several treatment options. Lack of enough physicians and long waits for appointments has led to the use of online healthcare management. According to the U.K. Digital Health report, there are over 61 million healthcare Google searches annually.
The availability of private hospitals and clinics has helped to reduce the long queues experienced in public hospitals. It is estimated that 11%-17% of the worlds' population would prefer to go to private hospitals to avoid long lines in public hospitals and use the advanced technology that they offer even if they must pay extra. Currently, there are more than 59.8 million health workers worldwide, 39.5 million providing health services, and 19.8 million in management positions. Advanced machines are now being used for specific and instant diagnoses of disorders. Magnetic resonance imaging, modern operating surgical diathermy, and many other modern miracle medical machines are advancing healthcare on a daily basis. The outbreak of new diseases has accelerated studies and research on healthcare services. New diseases are discovered daily, and there is a need for new discoveries of prevention, treatment, and vaccination of illnesses as they arise.
Future Outlook
As the world's population increases, human diseases will also increase as well as the accident rate. There will be a need for additional medical staff, advanced technology, and enough funds. It is estimated that by 2040 the healthcare industry will be spending over $18 trillion annually. Healthcare jobs will increase by 4%, and more than 10 million jobs will be available in the industry. Automated robots will do more surgeries than humans soon. These robots will be designed to do specific operations. Infectious diseases will tend to increase, but more advanced technologies will protect us against them. More advanced hospitals will be built to cater to the large populations and introduce home care-based programs that will help the patient be treated in their homes. As technical and professional medical knowledge increases, prevention of diseases will be the core role of most medical staff. Most states and healthcare providers will consider more vaccinations for a variety of diseases, and some diseases will be eradicated.
---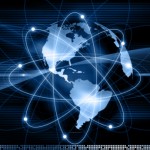 Manufacturing
History
Manufacturing is a process of creating or making products and their components. Different from the industrial revolution, manufacturing involves the making of products by use of human hands. The industrial revolution featured innovation and invention and the use of the machines in making products. Manufacturing began long ago during the homo habilis period when people would make hand tools for their economic benefit. Tools were made for fishing and farming. The 19th Century is the period where manufacturing took an upward turn. It was usually done by skilled people who were talented and often seen as magicians. The method of manufacturing these products were trade secrets and training was through apprenticeship. During the industrial revolution in Britain, factories started using the machine, and there was mass production of goods, unlike manufacturing by hand where products were manufactured one by one. Steam energy drove the factory machine, and later was replaced by electricity.
Henry Ford and Charles Sorensen were the first people to introduce the mass production of goods in an assembly line. According to Universal Manufacturing Corporation, this method helped to manufacture many cars and increase employees' salaries. In the 20th Century, the use of computers was adopted where less human interface was necessary during manufacturing. Westinghouse Electric Corporation invented the first Televox robot in 1926. However, in the 1950s, the first industrial robot was made for the General Motors' assembly line. The use of machines and robots ensured a quality production of goods and decreased the number of employees a company would require for production. The increased use of machinery increased the production rate although the cost of production increased due to the increased use of electricity.
Current Position
It is estimated that there are over 10 million manufacturing industries worldwide. It is common now for raw material to be processed in many different locations. This is possible due to the advancement of transportation and logistics networks. Competition has dramatically increased the production of goods both in quality and quantity. More than 300 million people are employed in manufacturing industries worldwide. This sector contributes to nearly 16% of the global GDP. Due to the high-income generation contributed by manufacturing industries, many countries have enacted a policy of safeguarding their manufacturing industries from the global competition by promoting consumers to buy local.
In the past two years, manufacturing industries, like other industries, have encountered severe challenges due to the coronavirus outbreak. Several industries have laid off most of its employees due to low market demand and employees getting sick. Electronic appliances, motor vehicles, cloth, and beverage manufacturers are the top manufacturing industries in the world. Another contributor to manufacturing are weapons of war that range from small arms to larger arms and bombs, vehicles, ships, planes and other weapons of mass destruction.
The use of green energy and wind energy during manufacturing is fast supplementing and replacing the use of electricity due to their low cost. Through the use of these energies, companies have been able to reduce their cost of production. Manufacturing companies have helped in their nations' growth as companies typically develop the regions they are operating in. Although these industries have many merits, they have some drawbacks. Pollution has been one of the disadvantages that the manufacturing industries have brought. Air pollution due to the emission of Sulphur into the atmosphere contributes to global warming. Also, by dumping their waste products in local water sources, they have contributed to water pollution. Some manufacturing industries produce a lot of noise and smoke, which are not environmentally friendly.
Future Outlook
In the future, manufacturing industries will create a more sustainable environment and try to reduce the rate of pollution. The emission of less toxic gas into the atmosphere will be the core goal for most manufacturing industries. In addition, enterprises will shift to localized production to avoid trade-wars, which are global security threats. Localized production lowers working capital, increases resilience, avoids other governmental policies, and reduces the time a product takes to reach the market. Companies will also manufacture products to meet their customer's demands and tastes. By adopting lean principles of eliminating waste and just in time delivery, manufacturers will ensure the production of quality products and prevent overproduction. As the worlds' population increases, an increase in demand will be felt, and more qualified personnel will be needed to sustain the market demand.
Elimination of non-organic products will help in curbing the problem of pollution. Where an industry must manufacture non-organic products, recycling of these products will be highly encouraged. The use of modern computerized machines and robots will ensure there's quality production of goods with little expense and in a shorter time period. The use of thermal electricity, wind power, and green energy will be highly sought after as these energies produce fewer pollutants and are relatively cheap compared to hydroelectric power. Also, there will be an increased production of weapons as countries try to protect themselves from internal and external attacks. Manufacture of high-speed cars, trains, and jets that will not be using gasoline will also be in demand.
---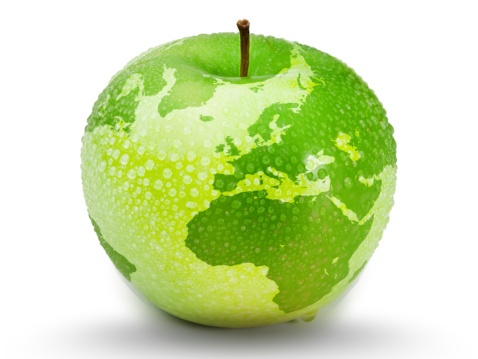 Locations
This service is primarily available within the following locations: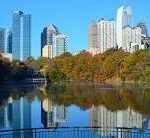 Atlanta
History
Atlanta is the capital city of the U.S. state. Georgia was formed in 1886. It is the most populous city in Georgia. Atlanta, originally named Marthasville, lies at the base of the Appalachian Mountains, and it was the gateway for anyone going to the southern Atlantic seaboard and the western United States. In 1860, its population was approximately 9,500. During the American Civil War, multiple train routes that distributed military essentials converged in Atlanta and made the city a strategic hub. It later became the meeting point of several railroad companies, which accelerated its growth. The construction of the Georgia Institute of Technology in 1888, the University of Atlanta, and the consortium of historically black colleges made Atlanta a center for higher learning. In 1895, over 800,000 people attended the international cotton states exposition in Atlanta which further promoted the city's growth.
During the 20th Century, Atlanta's population had tripled, and its economic growth has been unprecedented. During this Century, there was the construction of significant skyline buildings like the Candler building, Equitable Building, Empire, and Flatiron. Atlanta also played an important role during the second world war; the city was the center for manufacturing companies, railway services, and military bases. Its population increased, which accelerated to revenue increase and construction of more buildings.
Atlanta had a history of post-Civil War segregation and racism with lynching and race riots. This segregated, Jim Crow South and the associated laws were eventually challenged and overturned. During the civil rights movement of the 1950s and 1960s, Atlanta, the birthplace of Dr. Martin Luther King, became the major organizing center. After the passing of the Civil Rights Act in 1964, Atlanta became "the city too busy to hate" and a center for Civil Rights activism. The National Center for Civil and Human rights opened in 2014 and is a testament to this movement for civil and human rights.
In 1996, the city hosted the Summer Olympic Games, which led the city to be more developed due to major construction projects throughout the city. The games led to more growth and more of a focus on making Atlanta a true international city.
Current Position
Atlanta is governed by a mayor elected by the public and city councils who represent city districts. It has a GDP of $385 billion, making it the tenth-largest economic hub city in the country and twentieth globally. It has over 500 fortune multinational companies and corporations, which highly accelerated its rapid growth. The city hosts international companies like The Home Depot, The Coca-Cola Company, Delta Air Lines, UPS, The Southern Company, Genuine Parts, Westrock, Newell Brands, The Pulte Group, and NCR. Global broadcasting companies like the Cable News Network (CNN) and the Turner Broadcasting System (TBS) are situated in Atlanta. Delta Airlines is the city's largest employer, and the Hartsfield-Jackson Atlanta International Airport is the world's busiest airport. Atlanta has also been in the front line in high tech and global research initiatives through the Georgia Institute of Technology.
Atlanta has been a tourist attraction with over a 40 million visitors per year in 2019. Popular attraction sites are the Georgia Aquarium, which is the world's largest indoor aquarium. The World of Coca-Cola and the Martin Luther King Jr. national historical site also attract more visitors to the city. Atlanta's population is estimated to 6,510,811 per the U.S. Decennial census. 54.2% of the population are black. Its population increased rapidly due to mass migration from other areas. 84% of the Atlanta people speak English while 8.8% speak Spanish. Other native languages total 7.2%. The city has a diverse gender, and sexual orientation, with 12% of its population identifying as lesbian, gay, bisexual, or transgender (LGBT).
The city continues to develop the Atlanta BeltLine, which is a loop around Atlanta with light rail, and hiking and biking trails that connect all of Atlanta's major neighborhoods. The continued construction of The BeltLine will continue to spur residential, commercial, and mixed-use development as well as infrastructure throughout the city.
Future Outlook
Atlanta's $5 billion centennial yard is one of the future mega projects that will give Atlanta a boost to construction and the economy. This mega project will have over 1000 residences, over 1500 hotel rooms, and shops and offices. There will also be a pedestrian plaza and a green space that will connect the yard to major sports parks and urban hiking trails. Also, there will be new transportation infrastructure for pedestrians. The Mercedes Benz stadium will continue to boost the Atlanta economy and increase sports and concert activities downtown. It is estimated that by 2050, Atlanta's population will be close to 8.8 million, and job opportunities will increase by 1.4 million. There is also a plan to improve the region's transportation system through the Georgia Regional Transportation Authority. This initiative will cost $85.1 billion. By 2040, Atlanta will have expanded the express toll lane network, widen major arterial roads, improve the interstate highways, and expand transit throughout the region.
Due to the large number of people expected to move to Atlanta, there will be a continued demand for more residential construction to accommodate the population growth as well as demand for more hospitals and schools. Real estate companies and developers will increase their investments and build more single family, multi-family, and high-rise residential projects. In addition, despite the pandemic, there will be a need for additional office and leased spaces both new construction and interior renovations to accommodate this new way of working. Also, due to this growth, there will be additional tax revenue from corporations and individuals that will continue to fuel Atlanta and Georgia's growth and development not only in the inner city, but in suburban areas as well.
---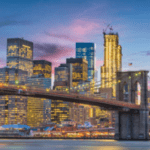 New York City
History
New York is the most populated state in the United States. People started exploring the city back in the 16th Century. The native people of New York were the Lenape, an Algonquin tribe who were fishing, hunting, and cultivating along the Delaware and Hudson Rivers. The land which New York sits on today had no residents; even those who hunted did not settle there until 1626. The Dutch Indian company sent 30 families to settle in Nutten Island, currently called Governor's Island. They named the place Amsterdam. In the same year, the settlement's governor bought Manhattan Island from the native people in a barter trade market. Few people lived in New Amsterdam, and they shifted the settlement to Manhattan. The city population grew quickly, and it had over 18,000 people, becoming the second-largest city in the colonies. In 1664, the Dutch Indian company, the overseer of the settlement, was seized by the British, and they changed the city name from New Amsterdam to New York City. By 1810, the city population had reached 202,589, and it was the largest city in the western hemisphere.
New York City's population increased due to the migration of people from the Netherlands, England, France, as well as African slaves. In the 1760s and 1770s, the city served as the U.S. capital city under British rule. It also served as the military base up to 1783. The city played an essential role in the agriculture sector as farmers would send their crops there to be shipped to mills in Manchester and other parts of England. Although the flow of goods was firmly in place, in 1817, the Erie Canal construction began on the Hudson River and was completed in 1825. The city kept on developing with the construction of an aqueduct, which gave the town clean water. In 1845, the city found its own municipal agency (the New York Police Department). The city population continued to grow due to mass migration, especially from Germany and Ireland. People traded, formed unions, and constructed churches and established political organizations.
Current Position
In the 20th Century, the surrounding areas of Brooklyn, Queens, the Bronx, and Staten Island were consolidated to make Greater New York. As a result, the city population grew with over 2 million people and 60 square miles. The city developed with an increase in industries and more migrants. On September 11, 2011, the city suffered the deadliest terror attack that killed more than 3000 people. Despite the attack, the city serves as a financial capital for the USA and attracts more than 40 million tourists each year. More than 20 million people live in New York, and more than one-third of the residence were born outside America. New York City has the third-largest market economy in the United States, behind Texas and California. Also, it is the leading job hub in sectors like banking, finance, and I.T. in the U.S. Also, it is the largest city offering manufacturing and shipping services in the U.S. The New York City economy is driven by financial services, healthcare, professional and technical services, retail trades, manufacturing industries, and education services. New York City has a GDP of $1.7 trillion.
In New York City, there are hundreds of thousands of educational-related residents. This sector has helped the city to balance its employment with the population. The city has also grown due to manufacturing industries. The town exports a variety of products, including clothes and glass. Also, the city has industries manufacturing computer products and accessories, creating many jobs. In retail trade, there are numerous subindustries in the town, most of them beverage and food-related. According to the Retail Council of New York State, the city has more than 941,000 workers working in over 77,000 retail businesses. In professional and technical services, the city has over 403,200 workers working in areas such as law, accounting, IT, medical, architecture, and engineering. As the city serves more than 20 million people, there's increased demand and need for healthcare services. According to the New York Department of Labor, there is more job in health care and social assistance in the city than any other industry. The health care growth is accelerated by programs like the digital health marketplace program, the community health clinic, the expansion program, and the Bio and health tech entrepreneurship lab of New York City.
Future Outlook
Numerous projects in New York will change the face of the city in the future. Essex crossing, which is located on Manhattan's east side, will feature more than a thousand apartments to cater to the population increase. This development will also include movie theater, a cultural space, a bowling alley, and a new street market. In addition, the Hudson yard project located in Manhattan will feature a 28-acre mega project. The site has been the rail yard and offloading space for decades. The projected will cost $20 billion, which will be the most expensive real estate project in the U.S. This project, upon completion, will have residential spaces, hotels and restaurants, and public squares. New York City's population is expected to continue to increase. With over 30 million people living in the city. I.T. jobs will increase as well as many manufacturing and industrial jobs. New York City is a plan to create a Bio digesting waste to reduce the impact on the environment. The innovation of robots in the construction and healthcare sectors will help the city deliver the best health care and construction services. City tourism is expected to grow immensely, and by 2030, it is expected that the city will have over 60 million visitors each year. The city GDP in 2050 is expected to hit $4 trillion.
---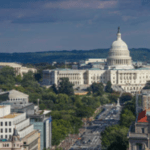 Washington
History
Washington, DC is unique in the United States. The constitution created it to serve the country as the nation's capital. It was founded in 1790, and since then, it has faced a lot of conflicts ranging from racial discrimination, political power conflicts, and national identity. There is even talk of making it a state. The Northern states and Southern states both wanted the capital located in their geographical region. The city was finally located along Potomac and Anacostia rivers, and the then-president George Washington chose this site. The president appointed Pierre Charles to take the lead in city planning. He used strategies that featured deliberate naming of streets, ceremonial places to commemorate history, the design of L'Enfant's native Paris, and the grid system.
The city was entirely destroyed in 1812 by Great Britain when the British army invaded the city and burned all buildings, including the white house, the capitol building, and the Congressional Library. The city population increased due to freed slaves, and a substantial troop force was formed to protect the city during the Civil War. After the war, the city expanded, bringing in Georgetown and the rural areas. Its boundary went up to Boundary street, now called Florida Avenue. Ironically, the city lacks Congressional representation. The city was first allowed to vote for a presidential election in 1964 and was allowed to vote for its mayor in 1973. The city is rich in cultural activities and heritage sites and embraced same-sex marriage long before its Supreme Court approval.
Current Position
After more than 200 years, Washington DC has grown as the national capital and an international power center. It has grown economically with a GDP of $500 billion in the second quarter of 2018. The district suffers from unemployment problem. By 2016, it had an unemployment rate of 9.8%. The city serves as the headquarter of many organizations like trade unions, non-profit organizations, defense contractors, and law firms. 25% of the city employees work as federal government employees. In addition, the city serves more than 500 Fortune companies. The city hosts more than 200 embassies and several international organizations like the IMF, the world bank, the pan American health organization, the inter-American development bank, and the American states' organization. The districts' tourism sector servers as a second industry that generate districts economy.
More employees are employed in non-government-related organizations like the Washington hospital center, children's national center the Howard University, the Georgetown University, and the George Washington University. The redevelopment of the southwest and the Wharf community is budgeted at $2 billion and features 50 acres of water and 24 acres of land. This project will add more tourists to the current memorial and monument attractions. The district serves as the head of the Federal States, with the Congress, and the White House located in the district. The district also serves as the federal symbol of power and unity. The district currently has a population of over 6.5milion.
Future Outlook
The districts' population is expected to grow immensely in the coming years, with over 1.7 million new residents and 1.4 million new jobs. The great population will require everyday essentials, and the Wharf project will help in residential matters and hotels. The Wharf project, which will be constructed in two phases, will change the district's face in the future. To cater to this future population, there will be projects such as an underground shopping mall, above ground parking, and the redevelopment of the Metrorail. Due to the additional traffic, there are plans to build more roads and bridges. The district will have high-speed transportation systems like the train, improved jets and routes, and many different types of futuristic vehicles and electric cars and trucks.
Washington DC has many architectural jewels and will continue to be a center for architecture and future developments. In addition, the current and future administrations will have to address the growing concern of our infrastructure dilemma. The American Society of Civil Engineers consistently gives our infrastructure a grade of "C" or below. The Federal Government will have to step in and provide broad infrastructure funding and changes. This will help with the continual growth of the design and construction industry as well as manufacturing and transportation. This focus on fixing our infrastructure is not an "if" but a "when" and should happen within the next decade. This will provide millions of jobs to the construction industry and all supporting industries such as manufacturing, healthcare, telecom, and information technology.
---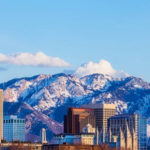 Salt Lake City
History
Salt Lake City was found in 1847 by 148 Mormons who were escaping persecution. The group founded the city so that they could have a place where they could worship free from hostilities. The group leader, Brigham Young, saw the valley and said, "this is the right place." Upon their arrival, the group started to till and cultivate the land. The city was named for The Great Salt Lake, an inland lake that dominates the desert to the west. More migrants moved in the city by 1848, but the land was invaded by frost and a plague of crickets that threatened to destroy their crops. A flock of seagulls came to help, and they ate the crickets, saving the crops and the residents. More European pioneers arrived at the city and converted to Mormonism and adopted the culture and language, making Salt Lake City a cosmopolitan center. In 1853 the construction of the Mormon Temple began, but the temple was not completed until 1892. Agriculture continued to be the city's main economic driver despite the gold rush that was pursued mostly by emigrants.
In 1869, there was the transcontinental railroad construction, which connected Utah with eastern and western regions. Due to the rail connectivity, many people traveled to the city to see the "city of the saints," where some settled and started working in the mines. n sixty years, numerous mines began with the mining of copper, silver, gold, and lead. The city began renovation in the 20th Century by constructing numerous buildings like the state capitol, installing electric trolleys, and the garage at trolley square. The city's development continued, and in the 1960s, several commercial and service centers were constructed, and people started moving away from downtown. The Mormon group created a $40 million project to develop the downtown area. More development continued in 1980 with the construction of the Salt Palace Convention Center, the Salt Lake International Center, the Utah University Research and Triad center. In addition, a multi-level parking structure, the Salt Lake International Airport, the International Arrivals House, and an18-hole golf course added to the city's landscape.
Current Position
Salt Lake City expanded when it hosted the 2002 Olympic games. Despite many conflicts and protests, the Olympics accelerated the city's development. Following the games, the government invested $1.59 billion on improving the highway, construction of rail light system, and renewing The University of Utah. The city is the capital and most populated city in the state of Utah, U.S. It has a population of over 1.2 million in the metropolitan area, which encompasses 287 km2. The city hosts the Utah jazz of the National Basketball Association. There are many museums in Salt Lake City and Utah, including children's museums, fine arts museums, and natural history museums. The city hosts more than 135 different birds. Mining used to drive the economy, but today's primary income sources are trade, transportation, tourism, professional and business services, and government. These sectors offer the most employment, but the Delta Airlines hub at the Salt Lake International Airport is the principal employer. Other employers include Intermountain Healthcare, University of Utah, and the LDS Church. Tourism has also contributed to the city's growth, with many hotels and restaurants having been built over the past two decades. State and national parks and ski resorts also contribute to the tourism in this area.
Future Outlook
Like many other cities in the United States, Salt Lake City is poised for growth with future expectations and strategic plans. In the future, its climate is expected to change, and the city will be much hotter. Its population is estimated to grow to 5 million, and housing prices will rise dramatically. The formation of the Wasatch Regional Council is helping with the city's strategic planning for the future, and the regional transportation plan is one of the strategic plans. This plan will feature an improved roadway plan and an expanded transit system and transportation facility. In addition, bicycle path improvement is another plan that the WRC has proposed. This plan will ensure that the city experiences less traffic congestion as well as reduced Sulphur emissions. There will also be a large push to replace gasoline vehicles with electric powered cars to help the city reduce pollution and heat island effect.
As more and more visitors visit the city, more hotels and restaurants will be needed to accommodate them. The building of modern hotels and skyscrapers will help in that regard. Real estate will have to strategically plan how to build modern and affordable housing to cater to the population boom that is expected. As the population grows, there will also be a greater need for healthcare services and healthcare facilities. Job opportunities will increase in sectors like healthcare, transportation, and hospitality. This will increase revenues and fuel other areas of growth such as manufacturing, transportation, and schools.
---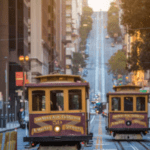 San Francisco
History
The founders of the city were the Ohlone-speaking Yelamu community. They were hunters, fishermen, and people who collected shellfish, nuts, and fruits. They had arrived in the area around 3000 B. C. In the 16th Century; the first European sailed into the region along the California Coast. By then, the city had less than 1,000 people. The first westerners to arrive at the bay region were members of the 1769 Portola expedition. The U.S. first conquered the city, but the Mexican army invaded the city following the discovery of gold in 1846. The first gold was mined on January 24, 1848, at Sutter's Fort in the California's foothills. In 1847 the city was renamed from Yerba Buena to San Francisco. The city population increased drastically, and in one year, the population had reached 25,000. Gold mining made San Francisco a cosmopolitan area. The fire outbreak and the great earthquake of 1906 destroyed much of the city, and the city was rebuilt slowly, and in the 20th Century, it was a symbol of wealth, military power, technology, and culture.
The city played an essential role during the Second World War as it was the center of the production and manufacturing of arms. The city hosted the U.N. charter during the Second World War and continued being a center for strategic military operations with a focus on the cold war as nuclear plans and technologies were created in the region. The city has embraced the rights of gays and lesbians and safeguarded women's rights and worker's rights. Another earthquake struck the city in 1989, killing 67 people and destroying several structures. In 1999, internet technology began attracting more investors into the region, and the population started to rise again.
Current Position
The city has a population of over 1 million and is the cultural and financial hub for the Western U.S. It has an area of 120 km2. San Francisco is the city with the largest bay in the world. It has one of the best climates in the U.S. The city enjoys a rich cultural heritage that includes music, art, fine food, theater, and dance. It is a magic place which is almost an island geographically. Since the Second World War, the city has struggled with urban issues such as air pollution congestion, violence, general moral decay, and water pollution. Although the city has faced these urban problems, most citizens still view the place as "the cool grey city of love" as described by poet George Sterling. From its "gold rush" beginnings, its economy has been stabilized through the growth of technology. Job opportunities have increased dramatically. Besides the construction of buildings to house the large tech companies and startups, there are also many support industries like maintenance, security, computer peripherals, retail, hospitality, tourism and professional services. Google, Apple, Facebook, Salesforce, Autodesk, Twitter, and Levi Strauss & Co. have their headquarters in San Francisco. Besides being almost an island, the city has served as a port and is usually referred to as "the home port of the pacific whale fishery." This port has served many regions, as imports and export must pass through the port and is among the most active ports in the world.
Future Outlook
Like most of the other cities and states in the U.S., San Francisco is also one of the cities the population is estimated to rise rapidly in the future. San Francisco's population is expected to reach 3 million by 2050. More residential apartments will have to be constructed, and bridges will have to be built to curb the problem of traffic congestion. The government has created strategic plans for San Francisco in the fight against water and air pollution. The use of biodigesters to prevent water pollution and better sewage installation will help curb water pollution. The use of electric cars instead of gasoline powered cars will help reduce Sulphur emissions into the atmosphere. The horizon initiative will see the growth of the region in the transportation sector. The Plan Bay area is a strategic plan aimed to improve the transportation system and protection of the region from rising sea levels. Also, it will accommodate the future growth of the population and corresponding job market and housing needs. Besides, the Plan Bay area is not a single organization plan; it is in partnership with all the stakeholders: the Federal Government, local citizens and organizations, State Government, business individuals and investors, and non-governmental and non-profit organizations. The city will also enjoy manufacturing opportunities as more industries will start operating in the region due to good road and networked transportation systems.
---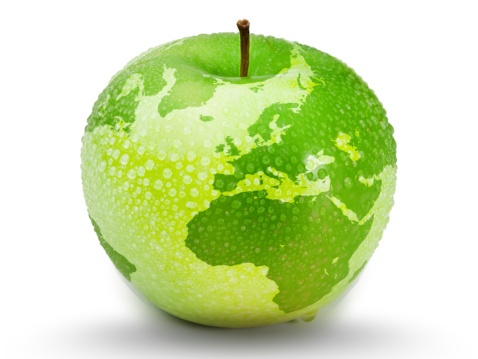 Program Benefits
Human Resources
Personal development
Communication
Interpersonal relationships
Stress management
Time management
Conflict resolution
High productivity
Better health
High performance
Better presentations
Production
Better relationships
Better communication
Higher productivity
Better inclusion
Workforce development
Better safety
Better projects
Better teams
Better execution
Mental health
Management
Mental health
Improved well-being
Improved Collaboration
Performing teams
Better projects
Better safety
Lean
Higher productivity
Better relationships
Better leadership
Testimonials
Jacobsen Construction
"The Darnell emotional intelligence program has changed my life. I evaluate every conversation differently. Before this program I was looking at life differently, I didn't look at the long-term impact of every conversation. Now if I have a conversation with an individual, I make sure that I listen to the person and acknowledge what they have to say and build on their questions or concerns. With the Darnell program all of my project teams have grown stronger and we are focused on a goal of making each other better and more effective communicators.
---
Skanska
"This training has had a great impact on my professional and private life. Professionally I was already going but this really makes the pieces fit. I feel a lot more harmonic as a leader now than last December. I'm anxious to go on with this work. Personally, my relationship with my wife and kids and family has improved. I work harder to understand, listen, and connect. But there is still a lot of work to do. I will practice communication – starting with my family."
---
The Beck Group
"Over the years we have worked with several Leadership Development organizations and put together internal programs to develop our current and future leaders for the company. Mr. Darnell and his program have been one of the most successful and effective that we have instituted. I highly recommend Mr. Darnell to any organization that is taking Leadership Development seriously and wants to make a very positive difference in their organization."
---
Batson Cook
"Mr. Darnell and his emotional intelligence training has been invaluable to our Company. He has worked with our leadership including several superintendents. One of our superintendents, who was struggling during the first phase of a project, created such changes in his behavior that his status changed from possible termination to managing the second phase. This saved our company tens of thousands of dollars by not having to pay a headhunter to fill that position, not to mention the additional lost revenue from bringing a new employee up to speed on the project."
---
JE Dunn
"In the beginning, I was skeptical of how much Mr. Darnell and the emotional intelligence program could help. After some honest soul searching and opening my mind to a few unconventional techniques (for a construction guy), big changes were made. Mr. Darnell's entire program, down to the diet alterations, helped me change the longstanding problems that were holding me back in my career."
More detailed achievements, references and testimonials are confidentially available to clients upon request.
---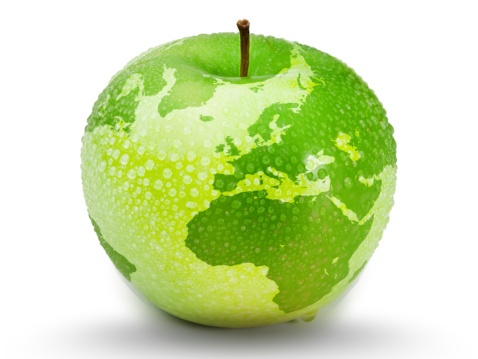 Client Telephone Conference (CTC)
If you have any questions or if you would like to arrange a Client Telephone Conference (CTC) to discuss this particular Unique Consulting Service Proposition (UCSP) in more detail, please CLICK HERE.