Emotional Competence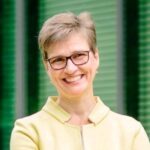 The Appleton Greene Corporate Training Program (CTP) for Emotional Competence is provided by Ms. Goj Certified Learning Provider (CLP). Program Specifications: Monthly cost USD$2,500.00; Monthly Workshops 6 hours; Monthly Support 4 hours; Program Duration 36 months; Program orders subject to ongoing availability.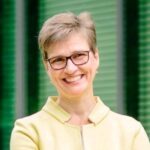 Personal Profile
To be advised.
To request further information about Ms. Goj through Appleton Greene, please Click Here.
---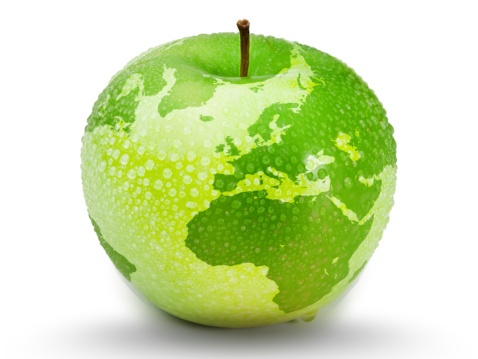 (CLP) Programs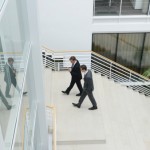 Appleton Greene corporate training programs are all process-driven. They are used as vehicles to implement tangible business processes within clients' organizations, together with training, support and facilitation during the use of these processes. Corporate training programs are therefore implemented over a sustainable period of time, that is to say, between 1 year (incorporating 12 monthly workshops), and 4 years (incorporating 48 monthly workshops). Your program information guide will specify how long each program takes to complete. Each monthly workshop takes 6 hours to implement and can be undertaken either on the client's premises, an Appleton Greene serviced office, or online via the internet. This enables clients to implement each part of their business process, before moving onto the next stage of the program and enables employees to plan their study time around their current work commitments. The result is far greater program benefit, over a more sustainable period of time and a significantly improved return on investment.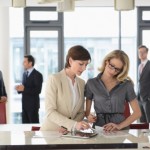 Appleton Greene uses standard and bespoke corporate training programs as vessels to transfer business process improvement knowledge into the heart of our clients' organizations. Each individual program focuses upon the implementation of a specific business process, which enables clients to easily quantify their return on investment. There are hundreds of established Appleton Greene corporate training products now available to clients within customer services, e-business, finance, globalization, human resources, information technology, legal, management, marketing and production. It does not matter whether a client's employees are located within one office, or an unlimited number of international offices, we can still bring them together to learn and implement specific business processes collectively. Our approach to global localization enables us to provide clients with a truly international service with that all important personal touch. Appleton Greene corporate training programs can be provided virtually or locally and they are all unique in that they individually focus upon a specific business function. All (CLP) programs are implemented over a sustainable period of time, usually between 1-4 years, incorporating 12-48 monthly workshops and professional support is consistently provided during this time by qualified learning providers and where appropriate, by Accredited Consultants.
---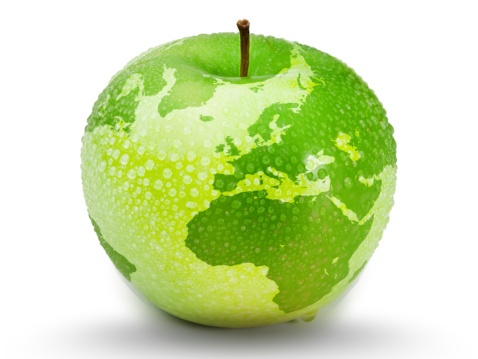 Executive summary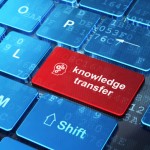 Emotional Competence
You don't have to be a psychic to foresee that there will be more conflict in the ensuing decades. In actuality, on every level: with people on an individual level, between individuals, in groups, in organizations and associations, in workplaces. Because alongside the progress over the past 200 years, we are now more and more aware of the drawbacks of this human advancement within the workplace.
Therefore, it is incumbent upon everyone of us to identify fundamental and long-lasting answers to workplace conflict. However, this can only be accomplished through cooperation rather than through the pursuit of individual or organizational interests, through the utilization of explanatory models, and solution approaches.
Therefore, with the help of Emotional Competence, it will be possible to assist individuals in resolving their problems, as well as to enhance people's conflict management skills and, whenever possible, encourage conflict resolution in companies.
This program is extremely valuable because it offers a treasure trove of many useful techniques that people can use to learn how to deal with conflicts in their daily lives in an incredibly simple manner. However, it's not just a matter of a few straightforward tricks.
In fact, it immediately becomes apparent after trying out the techniques that even the best method can only have a good impact if it is backed by empathy and an attitude of respect for one's fellow humans. The result of genuine self-awareness and persistent work on one's own strengths and faults is this mindset.
Anyone who attempts it will be inspired by the experience of the first, possibly modest, victories to tackle even more challenging problems and to take use of the hidden developmental chances inside them.
People who gradually develop conflict management skills are better able to avoid using aggression out of a sense that it won't actually solve their problems in the long run but would instead just make them worse.
These little stones can be used to build a new conflict culture's mosaic in this way.
---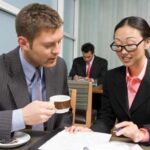 What Exactly Is Emotional Competence?
Emotional competence is the precondition for being successful as a company these days. The challenges for companies have become complex and diverse. Change has to be realized every day, highly motivated employees are difficult to find and above all, to keep. They will only stay in a good cultural environment. Appreciation and high-quality feedback has to be a clear part of the corporate culture. So, employees and leaders have to learn how to deal with their emotions first. Otherwise, they won't be able to manage teams or successful communication. Self-awareness, self-reflection, self-management, social competence and conflict competence have become keys to modern companies. My program will cover all these topics in a modern and professional way.
The ability to recognize, comprehend, control, and harness one's own emotions as well as those of those around them is referred to as emotional competence. It is an essential tool for interpersonal communication and has gained attention in a variety of fields, including the workplace.
Employees who respond emotionally competently typically benefit the organization and gain advantages in their professional development. A workforce comprised of emotionally intelligent people enhances team dynamics and contributes to the creation of a positive workplace culture.
Staff that lack emotional competence find it difficult to control their emotions. Because of this, individuals frequently behave impulsively and assume that their behavior won't have any negative effects on them or those around them.
The ability to manage one's emotions can aid in self-understanding and provide one with the tools necessary to direct future thought and action.
Following are some instances of emotional competence in the workplace:
• Challenge behaviors, not persons, and offer constructive criticism as opposed to personal criticism.
• assisting coworkers by acknowledging their feelings and attempting to decrease stress.
• remaining composed and effective while under stress.
• assisting in resolving disputes that develop between team members.
• establishing a workplace where employees are allowed to freely express themselves.
---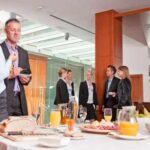 Emotional competence in the Workplace
At many different levels of organizational life and transformation, emotions are significant. Emotions influence how people experience change or accept new beliefs, according to empirical data (Dasborough et al., 2015). Among organizational members, emotions play a role in social processes that affect how they carry out strategies (Huy, 2011). Awareness the processes of change in organizational lives requires an understanding of the various interpretations and emotional complexities that exist among organizational players . The importance grows as organizational changes accelerate and becoming more complicated.
More holistic approaches to organizational change and a greater understanding of the invisible tensions and layers within organizational change have resulted from research on both planned and current changes, as well as how these interact (Livne-Tarandach and Bartunek, 2009).
The development of strategies for fostering awareness and empathy within organizational interactions, as well as the promotion of capacity building, are necessary in an effort to achieve and support change (Rill, 2016). Previous studies have demonstrated that people with emotional competence have a positive impact on work performance (Kim et al., 2009). This emphasizes the necessity of helping people in the workplace improve their emotional intelligence, with consequences for organizational development and change. Organizational reform and renewal can be facilitated by placing a strong emphasis on the emotional dynamics of the company (Huy, 1999, 2005).
---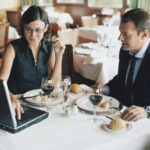 Why Workplace Emotional Competence Is Crucial
Emotional competence is important in the workplace and has a big impact on how workers get along with each other, deal with stress, and complete their tasks.
Advantages Of Emotional Competence At Work
• Despite challenges, working toward the organization's objectives.
• Staff members are more driven to comprehend their own feelings as well as those of their coworkers.
• Healthy communication that results in shared objectives across the organization.
• The workers having an optimistic attitude on the task at hand.
• Strong bonds and stronger connections among coworkers.
• Flexibility; employees with high emotional competence can adapt to change and manage any further stress it may cause.
• Enhanced productivity as a result of sympathetic employees making choices that benefit everyone.
• As they advance in their careers, employees with high emotional competence are likely to succeed in leadership roles.
Emotional competence is also contagious. A higher return can be achieved by hiring emotionally intelligent personnel or by helping current employees improve their emotional competence. Other workers develop into better team players as they learn to comprehend and control their own emotions.
It is crucial to keep in mind that depending on the function within the firm, high emotional competence has different advantages.
Emotional competence, for instance, can be extremely useful in the human resources field. This is due to the fact that HR staff members are always interacting with employees across the company, building connections, and attempting to address the problems that various employees may be experiencing.
They must develop good interpersonal skills, including the ability to sympathize with others and recognize issues even when they are not directly told about them.
They are also heavily involved in hiring new employees and identifying potential candidates for specific roles. Emotional competence is a critical competency during job interviews, and HR professionals must be able to swiftly learn about and comprehend potential candidates.
In studies, the importance of emotional competence for businesses is clear. The important findings that support the need for organizations to take it into account when developing their workforce are listed below.
Contentment At Work
Numerous research from various industries have demonstrated that emotional intelligence has a favorable impact on job satisfaction. Examples include studies on call center agents, university lecturers, and school administrators.
Employees who are happy in their jobs produce a variety of advantages for the company, including:
• Increased productivity
• Fewer staff changes
• Greater involvement and loyalty
Various factors impact whether someone is happy with their employment or not (including recognition, growth opportunities, etc.). However, emotional competence aids in the development of emotional wellbeing, greater self-esteem, and pleasant moods that support an employee's happiness in their position.
However, emotional competence also lessens negative consequences like stress, which can result in burnout and job unhappiness.
---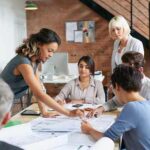 Job Execution
The biggest predictor of performance, emotional intelligence, accounts for 58% of success across all job categories, according to a study by TalentSmartEQ on abilities that are essential in the workplace. They also discovered that 90% of top performers had strong competence scores.
The Institute for Health and Human Performance's analysis of additional research reveals:
• More than 80% of the skills that set elite performers apart fall under the category of emotional intelligence.
• Businesses with executives that demonstrate high levels of EI have a greater possibility of being very successful.
• Employee productivity increased by 93% at a Motorola production plant after stress management and emotional intelligence training were incorporated.
O'Boyle Jr. et al's meta-analysis of 43 earlier studies on the relationship between emotional intelligence and job performance discovered a strong and substantial correlation. The investigation included into account personality variations and characteristics, which they discovered to be an additional predictor of job performance and career success.
Conscientiousness and emotional stability were determined to be the two personality qualities strongly linked to improved job performance by the meta-study. Conscientiousness accounts for 85% of a person's job success, whereas general emotional competence accounts for about 13.5%. Emotional competence serves as a defining factor for work performance in this situation even though it may not be the defining characteristic for high performers.
Employees' ability to make better decisions, establish and maintain successful relationships, manage stress more skillfully, and deal with rapid change makes emotional competence a crucial aspect in job performance.
---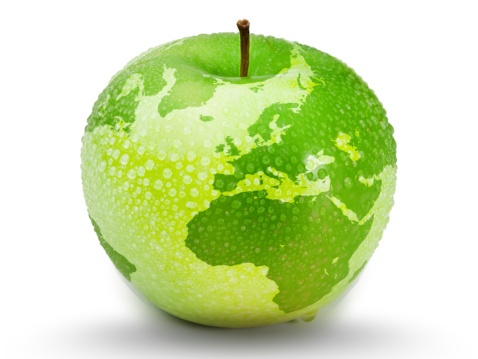 Curriculum
Emotional Competence – Part 1- Year 1
Part 1 Month 1 24hr Emotions
Part 1 Month 2 Emotion Diary
Part 1 Month 3 Professional Panorama
Part 1 Month 4 Treasure Hunting
Part 1 Month 5 3 Colours
Part 1 Month 6 Our Brain
Part 1 Month 7 The Inner Team
Part 1 Month 8 Saboteurs
Part 1 Month 9 Strategy 1
Part 1 Month 10 Strategy 2
Part 1 Month 11 Strategy 3
Part 1 Month 12 School of Hope
---
Emotional Competence – Part 2- Year 2
Part 2 Month 1 Your Path
Part 2 Month 2 24hr Emotions
Part 2 Month 3 School of Empathy
Part 2 Month 4 School of Questions
Part 2 Month 5 Check In/Out
Part 2 Month 6 Music Meets EGO's
Part 2 Month 7 Psychological Safety
Part 2 Month 8 Practical Support
Part 2 Month 9 Peer Feedback
Part 2 Month 10 Work Hack Box 1
Part 2 Month 11 Work Hack Box 2
Part 2 Month 12 Work Hack Box 3
---
Emotional Competence – Part 3- Year 3
Part 3 Month 1 Conflict Talks
Part 3 Month 2 Task distribution
Part 3 Month 3 Guiding Yourself
Part 3 Month 4 Self Reflection
Part 3 Month 5 'Selling Myself'
Part 3 Month 6 Service Quality
Part 3 Month 7 Leisure activities
Part 3 Month 8 Pros and Cons
Part 3 Month 9 The Empty Chair
Part 3 Month 10 Objects in Customer Appointments
Part 3 Month 11 Shadowing
Part 3 Month 12 Clients Who Violate Limits
---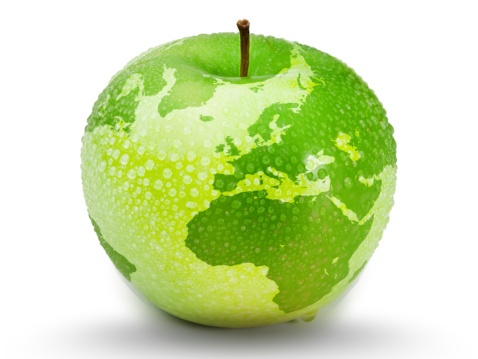 Program Objectives
The following list represents the Key Program Objectives (KPO) for the Appleton Greene Emotional Competence corporate training program.
Emotional Competence – Part 1- Year 1
Part 1 Month 1 24hr Emotions – Coaching session using the Positivity Ratio.Take two minutes to complete the Positivity Self Test now. Your score provides a snapshot of how your emotions of the past day combine to create your positivity ratio.
Part 1 Month 2 Emotion Diary – 3 weeks of writing a diary -> self reflection
-> coaching session
Part 1 Month 3 Professional Panorama – Painting 2 pictures with the most important milestones in your life
a) in general and b) your professional life -> coaching session
Part 1 Month 4 Treasure Hunting – Gathering feedback concerning 3 emotional strengths and 3 emotional weaknesses from colleagues, leaders and employees
Part 1 Month 5 3 Colours – Each color stands for a certain personality -> self reflection + coaching session
Part 1 Month 6 Our Brain – Some anatomical facts and figures
Part 1 Month 7 The Inner Team – Instructions and support for decisions and internal conflicts-> coaching session
Part 1 Month 8 Saboteurs – coaching session using the Positive Intelligence assessment – Move quickly and go with the first response that comes to your mind. Don't worry about being consistent when you notice similar or overlapping questions.
Part 1 Month 9 Strategy 1 – There is a clear technique to weaken them!
Part 1 Month 10 Strategy 2 – You can learn it, step by step!
Part 1 Month 11 Strategy 3 – The SAGE is the saboteurs' opponent – how to activate him/her
Part 1 Month 12 School of Hope – Techniques, tips and tricks for getting a positive mood again even in difficult and challenging situations
---
Emotional Competence – Part 2- Year 2
Part 2 Month 1 Your Path – Painting a picture and presenting the milestones of your life to colleagues
Part 2 Month 2 24hr Emotions – Self reflection: In 5 minutes and by 10 questions you will know how open and able you are to criticism at work
Part 2 Month 3 School of Empathy – Techniques and exercises for a higher level of empathy.
Part 2 Month 4 School of Questions – Techniques for really good questions which help with cooperation.
Part 2 Month 5 Check In/Out – How to start and to end a meeting by a short emotional exchange:. How does everybody feel?
Part 2 Month 6 Music Meets EGO's – How can a simple music instrument help meeting partners to stick to the agreed agenda?
Part 2 Month 7 Psychological Safety – How leaders can concretely help their teams not to feel social fear at work
Part 2 Month 8 Practical Support – This can also help a team to get along with each other better (again):
Everyone writes an "instruction manual" about themselves. When each of you has completed your instructions, you can hang up these pages as info or collect them in your cloud. And when there is friction and you want to deal with each other in a particularly clever way, then take a look at your instruction manuals once again.
Part 2 Month 9 Peer Feedback – In almost every discussion with employees or about objective agreements, provision is made for mutual feedback between the employee and his supervisor. So the theory goes. I hear time and again that in practice precisely this mutual feedback is disregarded because other
points from the discussion are more important.
Part 2 Month 10 Work Hack Box 1 – Collect treasures, Performance booster, Goals rather than problems
Part 2 Month 11 Work Hack Box 2 – The four levels of humour. Listening circle. In order to motivate EVERYBODY in a meeting to speak: One's 2nd time is ONLY allowed if EVERYBODY has contributed
Part 2 Month 12 Work Hack Box 3 – Crossfunctional lunch break: Employees from different departments come together for lunch and a walk (fresh air and peers are two factors which make us feel more positive!). A speedy update. What went almost wrong?! A new routine at the beginning of a weekly meeting
---
Emotional Competence – Part 3- Year 3
Part 3 Month 1 Conflict Talks – Four steps to get started with a constructive conflict discussion
Part 3 Month 2 Task distribution – Pro democracy: The distribution of tasks after opposition
Part 3 Month 3 Guiding Yourself – 1. Self- awareness; 2. Self-perception; 3. Self-responsibility; 4. Relationship management; 5. Stress management
Part 3 Month 4 Self Reflection – Two examples: Did I fake enthusiasm for one of my client's ideas? Did I sacrifice my values for success?
Part 3 Month 5 'Selling Myself' – Role plays and feedback from peers regarding body language, tone of voice, eye contact, facial expression, language etc.
Part 3 Month 6 Service Quality – We as sales people: How do we realize them?
Part 3 Month 7 Leisure activities – Modern sales people of high quality should know some of their clients' leisure activities: Everybody choses such a new field (golf, sailing…) and does a presentation for colleagues
Part 3 Month 8 Pros and Cons – In our (business) world it is more and more difficult to think in black-white-structures: Ambiguity and paradoxes have become more frequent. Sales people should be able to deal with this fact in a communicative and constructive way especially when talking to their clients.
Part 3 Month 9 The Empty Chair – We all know this: Sometimes customers are incredibly annoying and/or
demanding! And yet they get a lot for their money and we could write
lists of all we do for them from a customer service perspective. In the case of a customer who is important to you and for whom you have
to continue working shortly, take a few minutes of your time.
Part 3 Month 10 Objects in Customer Appointments – OBJECTS motivate action! So WHICH objects should we use WHEN and HOW?
Part 3 Month 11 Shadowing – Are we able to quiet our EGO? Are we able to control ourselves even in spite of strong spontaneous impulses? Are we able to listen with open minds and hearts? Without only preparing our next answers or arguments…?! Are we really open for the OTHER'S opinion?
Part 3 Month 12 Clients Who Violate Limits – Communication techniques, tips and tricks for respectful reactions in such challenging situations (e.g. a client who is repeating again and again his/her divorce proceeding)
---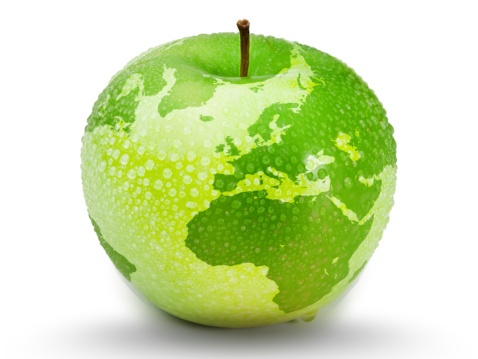 Methodology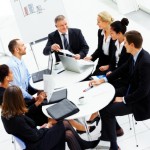 Emotional Competence
How to Demonstrate Emotional Competence at Work
It might be difficult for a leader to learn how to control their emotions at the office and express their feelings without insulting, criticizing, or demeaning others.
But by doing so, you establish a new standard and give others permission to express their emotions. I really believe that we might discover what drives us by confronting any unfavorable emotions, such as resentment. We can be more effective if we can better comprehend our anxieties. We may make our workplaces more hospitable by becoming more conscious of how our emotions impact how we solve problems and make decisions.
---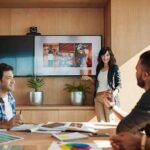 Recognizing Emotions
Emotions can be viewed as energetic patterns that cause responses, or energy in motion. So, feelings stand for conscious awareness of these energetic patterns. The brain's best guesses as to what our body's feelings signify in the context of the circumstance appear to be based on our emotions.
Our sentiments are greatly influenced by our thoughts, and that our feelings then reinforce our thoughts in a vicious cycle that results in a chain reaction of (ostensibly unrelated) occurrences. And if we don't acknowledge and name the emotions that arise from our emotional response, we risk misinterpretations of what transpired.
In Order To Alter The Course Of Our Responses, We Must:
1. Recognize that emotions are real.
2. Recognize the sources of our emotions.
3. Take note of how they affect how we connect with others and the results we aim to produce.
At work, our emotions affect the quality of our relationships and determine how we ultimately handle difficulties, communicate, solve issues, and make decisions. Emotional intelligence is the capacity to identify emotions and appraise circumstances at work in an acceptable manner. Emotional competence is the ability to control our own emotions as well as other people's emotions. In other words, emotional competence is the proficiency with which you employ those resources, whereas emotional intelligence is a library of resources.
Both can be learned or gained, and the ability to use them effectively is a key indicator of successful leadership and job performance. The focus of this post, however, will be on emotional competency and how, in my opinion, it can improve empathy, stress tolerance, and adaptability to change.
---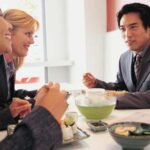 Having Emotional Outbursts at Work
Change is an unstoppable issue in the workplace of the twenty-first century, and it calls for emotional expression skills. However, a lot of leaders (and individuals in general) have never been taught how to do it in a professional setting. It's still common to encounter uncertainty, censure, and consternation while showing emotions at work. It carries the implication that anything having to do with business ought to be devoid of sentiment and feelings. Many leaders frequently wonder how much emotional expression is appropriate before things get messy.
There is no universal solution, but concealing one's feelings appears to be the most popular course of action. However, doing so isn't necessarily beneficial or healthy for you. Unspoken emotions are like a volcano that is about to erupt; when it does, you can send an email that you shouldn't have, respond emotionally out of proportion, remain silent rather than speak up, or yell when you should have kept your mouth shut.
How then do we develop emotional competence at work?
Understanding how we feel and controlling our reactions is the first step toward developing our emotional fluency. Then, we can control our reactions. To get you started, follow these six steps:
1. Identify your feelings and communicate them. Are you irate, annoyed, or disappointed? The distance between your thoughts and feelings might be bridged by naming your emotions. The act of naming our feelings might also make them less intense.
2. Recognize the underlying causes of your feelings. You might go more into the reasons behind your feelings in this step. Asking yourself "Why do I feel this way?" or "Which of my essential principles is being violated?" is a good idea. or just "What do I want"?
3. Avoid mistaking feelings with reality. You must make a distinction between what actually occurred and how you feel about it.
4. Express your feelings, but don't let them consume you. Keep a notebook to ke