Effective Management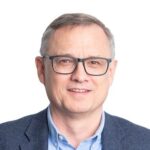 The Appleton Greene Corporate Training Program (CTP) for Effective Management is provided by Mr. Eysink Certified Learning Provider (CLP). Program Specifications: Monthly cost USD$2,500.00; Monthly Workshops 6 hours; Monthly Support 4 hours; Program Duration 12 months; Program orders subject to ongoing availability.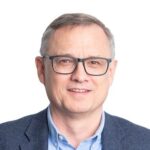 Personal Profile
Mr Eysink has two BSc (USA) in International Economics and Corporate Finance. He has applied his abilities to southern and central Africa, Qatar, UAE and the UK clients. His clients have come from the manufacturing, engineering and construction, mining, financial services of banking and insurance, and public sectors. He also volunteered his time to support eight struggling businesses to transform and grow during the COVID-19 pandemic.
In his career, he has filled the roles of Lead Consultant and Project Manager to determine strategy or unlock strategic value for his clients. His primary contributions include designing and implementing Management Operating Systems to focus and empower management teams to realise and sustain operational improvements. His approaches place emphasis on Lean Six Sigma, the Theory of Constraints and financial analysis in Waterfall and Agile project methodologies.
He has an excellent track record of successfully installing simple solutions to complex problems and constructively engaging with management in cross-functional teams across the breadth and depth of their organisation. His work spans business analysis, solutions design and implementation, linking performance improvements to financial KPIs to quantify and track the impact on overall company value and achieve planned ROI.
To request further information about Mr. Eysink through Appleton Greene, please Click Here.
---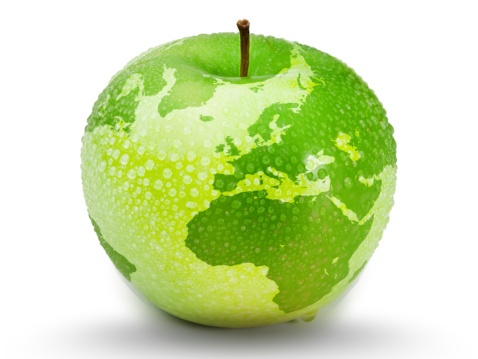 (CLP) Programs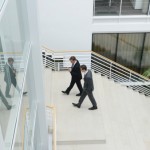 Appleton Greene corporate training programs are all process-driven. They are used as vehicles to implement tangible business processes within clients' organizations, together with training, support and facilitation during the use of these processes. Corporate training programs are therefore implemented over a sustainable period of time, that is to say, between 1 year (incorporating 12 monthly workshops), and 4 years (incorporating 48 monthly workshops). Your program information guide will specify how long each program takes to complete. Each monthly workshop takes 6 hours to implement and can be undertaken either on the client's premises, an Appleton Greene serviced office, or online via the internet. This enables clients to implement each part of their business process, before moving onto the next stage of the program and enables employees to plan their study time around their current work commitments. The result is far greater program benefit, over a more sustainable period of time and a significantly improved return on investment.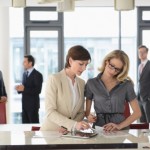 Appleton Greene uses standard and bespoke corporate training programs as vessels to transfer business process improvement knowledge into the heart of our clients' organizations. Each individual program focuses upon the implementation of a specific business process, which enables clients to easily quantify their return on investment. There are hundreds of established Appleton Greene corporate training products now available to clients within customer services, e-business, finance, globalization, human resources, information technology, legal, management, marketing and production. It does not matter whether a client's employees are located within one office, or an unlimited number of international offices, we can still bring them together to learn and implement specific business processes collectively. Our approach to global localization enables us to provide clients with a truly international service with that all important personal touch. Appleton Greene corporate training programs can be provided virtually or locally and they are all unique in that they individually focus upon a specific business function. All (CLP) programs are implemented over a sustainable period of time, usually between 1-4 years, incorporating 12-48 monthly workshops and professional support is consistently provided during this time by qualified learning providers and where appropriate, by Accredited Consultants.
---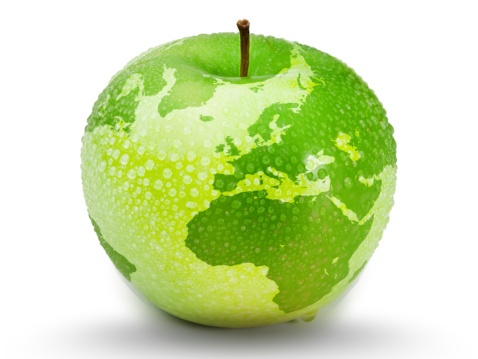 Executive summary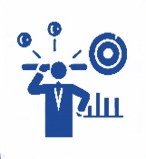 Effective Management
"A bad system will beat a good person every time."—W. Edwards Deming
Aligning everyday actions with company objectives is a common business challenge that can have significant consequences if not addressed appropriately. Many corporations tend to use generic measures across different levels of the organization rather than tailoring specific and appropriate metrics for each level. This approach often leads to a focus on lagging indicators, which do not effectively protect or unlock value. Additionally, organizations may overlook organizational gaps that can be easily resolved through the implementation of an effective system instead of attributing poor performance to equipment or skill deficiencies. This breakdown in confidence between management levels and operations can result in micromanagement and hinder overall performance.
Another prevalent issue is the neglect of planning and reviewing processes, with a disproportionate emphasis on execution. This approach often leads to reactive firefighting tactics, inconsistent information across organizational layers, and wasted time in ad hoc meetings rather than structured discussions that drive action and results. Despite the abundance of data and reporting tools, organizations fail to establish a systematic method for managing and aligning their business with strategic objectives. This can result in a range of everyday challenges and consequences, even after short-term benefits are achieved following senior management interventions.
---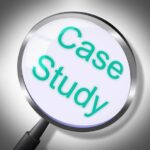 McKinsey Case Study
"A consumer goods company previously identified several organisational inefficiencies, but because they lacked a mechanism to resolve them, they usually remained recognised but unaddressed. Then the company created an OEO (a Management Effectiveness system) to work across the business to constantly identify, prioritise, and resolve inefficiencies. As a result, the company significantly simplified its assortment process; clarified and streamlined handovers among global, regional, and local; and streamlined its overall organisation."
---


Management consultants frequently encounter these challenges when assisting clients in bridging the gap between frontline operations and broader business objectives. The absence of appropriate structure and technologies to support performance management and decision-making within management teams often hampers improvement initiatives, preventing them from having a lasting impact and causing a return to subpar performance.
Identifying opportunities for value release through a top-down diagnostic is typically straightforward. However, achieving and sustaining the desired value release requires a commitment to execution from the entire organization at all levels. It is crucial to ensure the business operates as an integrated system by:
• Organisation alignment,
• clarifying roles and responsibilities,
• building management capabilities,
• developing soft skills,
• establishing effective meeting structures with information flows and feedback loops,
• implementing necessary leadership work activities, and
• enhancing problem-solving and continuous improvement processes.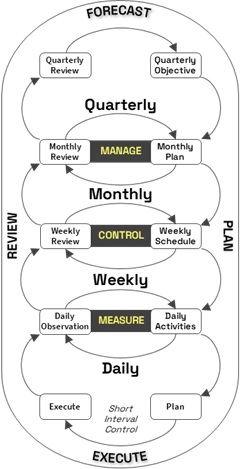 These elements should be integrated into the organization's operating strategy, cascading strategic objectives across all levels, and culminating in measurable objectives at the level of execution. A reliable Effective Management system effectively addresses these challenges.
Management consultants achieve their results by encapsulating their solutions within an Effective Management system, which enables clients to achieve stable and predictable operational performance, sustain improvement initiatives, and establish a benchmark for operations in the relevant area. These systems also provide a platform for attaining future targets and mitigating recurring failures through rapid resolutions, enhanced leading KPIs, and risk reduction.
So, what exactly is an Effective Management system? It is a comprehensive collection of tools, processes, and disciplines designed to achieve strategic business goals in a system that is both logical and intuitive.
At its core, this system systematically applies these techniques through a 4-stage, closed-loop cycle: Forecast, Plan, Execute, and Review. This closed-loop approach ensures continual improvement and is highly effective in enhancing the utilization of available capacity, performance within that capacity, and product or service quality:
• Cascading metrics from strategic objectives to OKRs and KPIs, ensuring clear accountability from management to the level of execution,
• Implementing support mechanisms across the value chain to make informed decisions that drive performance,
• Facilitating and sustain a change from a reactive to a proactive mindset and behaviours across all disciplines,
• Embedding leadership practices into the system,
• Installing short-interval control at the execution level,
• Improving overall meeting and review effectiveness.
As in many situations, the logical approach provides a solid foundation and structure for decision-making, while intuition helps fill in gaps, speed things up, make connections, and provide insights that may not be immediately apparent. Managers can make well-informed and effective decisions by establishing this logical framework within which to hone their intuition.
---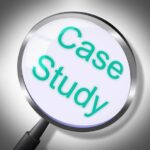 Boeing Closed-loop Management Effectiveness System
Closed loop Management Effectiveness Systems are a key enabler of smart factories and adaptive flight control technology in Boeing. They allow for real-time data collection, analysis and feedback, resulting in improved quality, safety, efficiency and performance. By specifying the desired outcomes and adjusting the control inputs accordingly, Boeing can achieve optimal results in complex and uncertain environments.
Boeing's strategic initiatives to ensure alignment of their business objectives with desired results will establish a foundation for sustained performance improvement while reducing operational risk and maintaining necessary changes.
---
The consistent application of Effective Management across all levels of the organization is crucial for sustainability and accelerating improvement. Therefore, this system is designed to be:
• easily accessible,
• transparent,
• intuitive, and
• user-friendly.
It establishes clear objectives and connects all relevant information to the company's vision and objectives. By eliminating bureaucratic red tape and wasted effort, a well-defined system enables long-term value generation by integrating the organization and its information flow to become data driven.
With a robust Effective Management system in place, organizations can establish a stable foundation in an ever-changing world. This foundation is essential for tracking growth and performance, enabling the rapid identification of market and operational gaps, and implementing data-driven strategies for improvement. By evaluating existing meeting structures and management reviews from the perspective of Effective Management, organizations can ensure that meetings and conversations are action-oriented and results-driven. Evaluating the success of these reviews provides valuable insights and a roadmap for closing performance-related gaps. The performance of these meetings is continuously measured to further enhance the Effective Management system.
---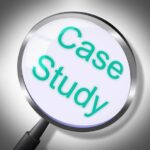 Motorola Closed-loop Management Effectiveness System
Motorola has implemented closed-loop Management Effectiveness Systems in various aspects of its business, such as product development, quality assurance, customer service, and supply chain management. These systems have enabled Motorola to achieve several benefits, such as:
• Improved efficiency and productivity by reducing errors, waste, and rework,
• Enhanced customer satisfaction and loyalty by delivering high-quality products and services that meet or exceed expectations,
• Increased innovation and competitiveness by fostering a culture of continuous improvement and learning,
• Reduced costs and risks by ensuring compliance with regulatory requirements and industry standards.
Closed-loop Management Effectiveness Systems are a key component of Motorola's strategy to achieve operational excellence and sustainable growth. By using feedback data to measure performance and implement corrective and preventive actions, Motorola can adapt to changing customer needs and market conditions while maintaining its reputation as a leader in technology and innovation.
---
Excellence in Management ensures the alignment of necessary risk reduction and business performance priorities and objectives throughout the organization, with involvement from top to bottom. Transparent communication of company objectives and results allows the organization to optimize its focus and efforts proactively. Effective cascade and alignment ensure that operational objectives are directly linked to strategic objectives and the company's vision, resulting in accelerated response times during execution. Challenges are quickly identified and guided towards timely resolutions or escalated to the appropriate authority level based on their nature and risk.
Integration is achieved through the establishment of a standardized structure that connects different departments, eliminating isolated entities and unlocking innovative potential. Predictability of performance is achieved through short-interval control applied to specific KPIs, which stabilizes processes and enables performance predictability. An Effective Management system serves as a stable foundation and management process for implementing current and future projects consistently, allowing executive Management to navigate uncharted waters with confidence.
---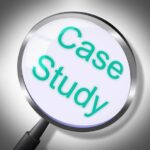 CBi-electric: african cables Closed-loop Management Effectiveness System
A South African industrial electric cable manufacturer faced challenges in maintaining its performance improvements. A breakdown in understanding the root causes of issues ultimately led to a decrease in OEE. The decision-making process had reached a deadlock, resulting in strained relationships among the management team. The Management System was fundamental to the success of the solution. It decompressed management by refreshing the management structure and tasked managers to align with the level of their responsibilities. The system also integrated the management teams of the business Value Chain: Sales and Marketing, Planning, Procurement, Production and Fulfilment. The new Management System clarified and simplified the task of decision-making and re-established Management Control to regain lost value.
---
Ultimately, Effective Management should result in the consistent execution of core behaviours that promote operational excellence. This program recognizes the interconnectedness of complex organizations and emphasizes the need for an effective Effective Management system to produce sustainable results. By adopting an integrated and holistic approach to problem-solving, organizations can address management challenges, such as the need for more architecture and systems to support performance management and decision-making. This approach involves linking strategic objectives to performance, ensuring accountability at the execution level, implementing support mechanisms for consistency and sustainability, fostering a proactive mentality and behaviour, incorporating rituals and leader-standard labour tasks, and continuously improving short-interval control, problem resolution, and meeting efficacy.

By implementing an Effective Management system, organizations can achieve their best results within a rolling 12-month period, assessed quarterly. This approach allows for the realization of new performance benchmarks and sets the foundation for future goals. Highly efficient and well-structured meetings, accompanied by effective visualization and information flow, strengthen operations. Management at all levels is empowered to take full responsibility for applicable objectives, KPIs, and OKRs within their sphere of influence, ensuring swift resolution of recurring failures.
---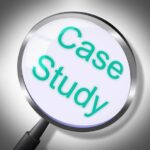 Apple Closed-loop Management Effectiveness System
Apple has been adopting closed-loop systems in its supply chain, product design and service model to achieve its sustainability goals and enhance its customer experience. Some of the benefits of closed-loop systems for Apple are:
• Reduced environmental impact by minimizing waste, energy consumption and gree