Digital Leadership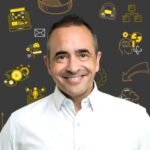 The Appleton Greene Corporate Training Program (CTP) for Digital Leadership is provided by Mr. Blain Certified Learning Provider (CLP). Program Specifications: Monthly cost USD$2,500.00; Monthly Workshops 6 hours; Monthly Support 4 hours; Program Duration 13 months; Program orders subject to ongoing availability.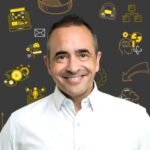 Personal Profile
TO BE ADVISED
To request further information about Mr. Blain through Appleton Greene, please Click Here.
---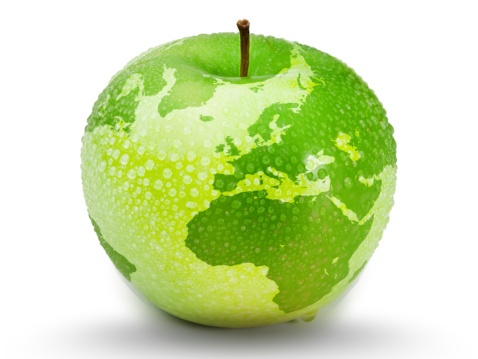 (CLP) Programs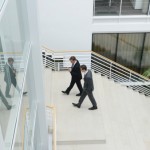 Appleton Greene corporate training programs are all process-driven. They are used as vehicles to implement tangible business processes within clients' organizations, together with training, support and facilitation during the use of these processes. Corporate training programs are therefore implemented over a sustainable period of time, that is to say, between 1 year (incorporating 12 monthly workshops), and 4 years (incorporating 48 monthly workshops). Your program information guide will specify how long each program takes to complete. Each monthly workshop takes 6 hours to implement and can be undertaken either on the client's premises, an Appleton Greene serviced office, or online via the internet. This enables clients to implement each part of their business process, before moving onto the next stage of the program and enables employees to plan their study time around their current work commitments. The result is far greater program benefit, over a more sustainable period of time and a significantly improved return on investment.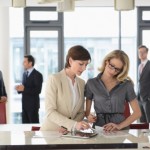 Appleton Greene uses standard and bespoke corporate training programs as vessels to transfer business process improvement knowledge into the heart of our clients' organizations. Each individual program focuses upon the implementation of a specific business process, which enables clients to easily quantify their return on investment. There are hundreds of established Appleton Greene corporate training products now available to clients within customer services, e-business, finance, globalization, human resources, information technology, legal, management, marketing and production. It does not matter whether a client's employees are located within one office, or an unlimited number of international offices, we can still bring them together to learn and implement specific business processes collectively. Our approach to global localization enables us to provide clients with a truly international service with that all important personal touch. Appleton Greene corporate training programs can be provided virtually or locally and they are all unique in that they individually focus upon a specific business function. All (CLP) programs are implemented over a sustainable period of time, usually between 1-4 years, incorporating 12-48 monthly workshops and professional support is consistently provided during this time by qualified learning providers and where appropriate, by Accredited Consultants.
---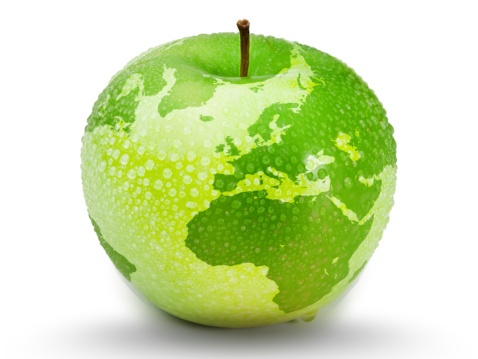 Executive summary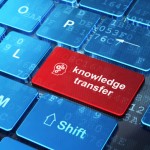 Digital Leadership
The need for Digital Leadership
This is the course for leaders in the age of business transformation. It will equip them with strategic execution tools, and – importantly – the vision, the mindset and the personal resources to lead in the 21st century, from both the digital and all-important human perspectives.
The already dizzying pace of Industry 4.0, the digital era, has been accelerated through the pandemic of the early 2020s, and many leaders have had to scramble to react.
This is despite technologies such as artificial intelligence (AI), cloud computing, robotics, 3D printing, the Internet of Things, and advanced wireless transforming the way business gets done, and how the leadership of modern organizations has evolved.
Fast-forward to today, and with the advent of remote and hybrid working, a blended distributed workforce and other major forces impacting our organizations, adopting digital is a must-do, not a nice-to-do. For those leaders still resisting change, there is a risk of being left behind and failing altogether, unless they rapidly evolve their own knowledge, skills and behaviors for the demands of modern business, and prove their ability to navigate the future successfully.
The Digital Leadership program aims to fast-track leaders' development through practical, action-oriented workshops, which focus on leadership skillset evolution, the impact of leaders on others, and the protection of the bottom line for years to come.
The combination of digital evolution and know-how, coupled with a strong human touch, is at the heart of our Digital Leadership journey. This powerful combination represents a collection of must-have attributes for 21st Century leaders who want to succeed in the modern workplace.
---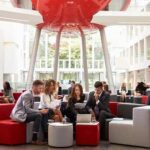 Beyond Digital: Whole business transformation
To compete in this highly complex, fast-paced and competitive landscape, leaders need to understand how to develop and execute strategy in a digital world. This requires a holistic approach that is implementation-centered.
Adopting digital is not an option; it's compulsory — just as at the turn of the century when adopting the internet was not optional. And yet, according to Forbes and IBM, 84% of digital transformations still fail.
The reason for this is that it is not just about digital: we need to expand the meaning of digital transformation to include a whole business model transformation. It is about people, customers, culture, business model adaption, digitalization, the present and the future.
It's not about having a digital strategy but a strategy for a digital world.
The Digital Leadership program is the pathway for leaders to success in the modern workplace, workforce and ways of working.
---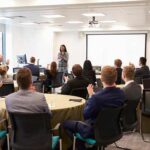 What do we mean by Digital Leadership?
Digital leadership means engaging with all the different transformational centers of the business – human as well as digital, customers as well as employees.
Leaders are now under pressure to bring together all of these different centers, in the midst of a rapidly transforming and unpredictable world, which is being further fueled by a perfect storm of factors:
1. The need to adopt digitalization more rapidly.
2. Leadership readiness and capability for the challenges of the modern workplace.
3. An organizational culture that is fit for purpose.
4. The changing shape of the workforce and ways of working.
5. Broader equity, diversity and inclusion lenses that require active leadership.
There is a need, for some leaders, to unlearn 20th Century thinking and practice, and to go on a new learning journey: acquiring the mindset, knowledge, and skills for success in the 21st Century.
---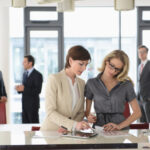 The journey from 'what' to 'how'
The program will balance the need for leaders to adopt digital, in line with the evolving needs of the business and stakeholders, and the essential human-centered leadership dimensions critical to bringing an engaged, mobilized and motivated workforce on the journey.
It will take leaders on a mindset shifting, active transformation journey. It will be action-oriented and will enable them to develop their own successful digitalization strategy and implementation program, paralleled by their personal leadership development journey and growth.
It will challenge leaders to unlearn old habits and relearn the knowledge, skills and behaviors most suited for tomorrow's workplace, today.
This program will equip leaders with skills in: data-driven decision making; agile, hybrid or remote leadership; enabling digital ecosystems; and empowered working. These are just some of the new capabilities that are now required at all levels, not just for executive leaders. This is already narrowing the skills gap between executive leaders and employees who are more 'tech and touch' savvy, reflecting the need for flatter structures that facilitate greater empowerment and leadership at all levels.
This more modern approach of distributed leadership ensures that more people are contributing more of the time to business health and growth.
The Digital Leadership program will be made up of five parts, representing a 13-session learning journey:
1. Mindset and transformation journey
The program begins with a focus on vision and strategy, supported by ways of modeling and thinking about digital transformation. These first modules will give leaders the foundation for stepping back and assessing the wider context, their organizational readiness as well as personal readiness, and how to create their strategic change roadmap for digital implementation and leadership.
2. Digital leadership – adopting digitalization
Next comes a focus on implementation. We will cover strategies for dealing with digital disruption and change both within and externally. We will encourage leaders to reflect with their peer group on the deeper purpose drivers for their business, and to reflect on themselves personally as a leader for the digital era.
Using the Ticking Clock implementation model, those on this program will plan and workshop their digital strategy implementation roadmap with other leaders, gaining valuable peer feedback.
3. Human-centred leadership for a digital, distributed world
The paradox of digital transformation is that, at its heart, it is not about technology: it is about people, and the cultural change that is necessary for the whole business to transform. The human component of leadership is now firmly under the microscope. This program will equip leaders with the skills and tools needed to model the values and behaviours expected in business today, for example:
• Putting equity, diversity and inclusion at the heart of the organization.
• Doing more than paying 'lip service' to physical and mental wellbeing.
• Demonstrating greater empathy and humanity.
• Being able to balance purpose, profit and people.
• Authentic leadership, including the ability to demonstrate compassion, vulnerability, resilience and courage in an increasingly unpredictable landscape.
4. Empowering leadership: Unleashing leaders at all levels
Everyone has the potential to be a leader in a digital world. In these modules, we will cover new tools and techniques for unleashing the power within people at all levels, driving meaningful collaboration and innovation, supported by leaders and managers who are committed to a growth mindset, powered up by a coaching culture. The foundations for this include:
• Creating the conditions to make distributed leadership a reality; enabling a new age of empowerment across the organization.
• An organizational assessment to identify leaders at all levels.
• A 90-day roadmap for empowered individuals, measured from Day One, and supported by line management coaching to accelerate success.
5. Leadership for a digital world
Leading in a digital world is not just about technology, or just about culture, or just
about people, or just about customers: it is about all of these.
We will look at best-in-class leadership journeys and aim to bring experts and leaders who have been through the journey to our session. This will facilitate experience share and help us consolidate the entire Digital Leadership journey.
At the end of this journey, leaders will have developed strong digital leadership know-how, ensuring they and their teams are equipped with the most appropriate knowledge, skills and behaviours for success in the Industry 4.0 era. The digital era. And the digital leadership journey starts here…
---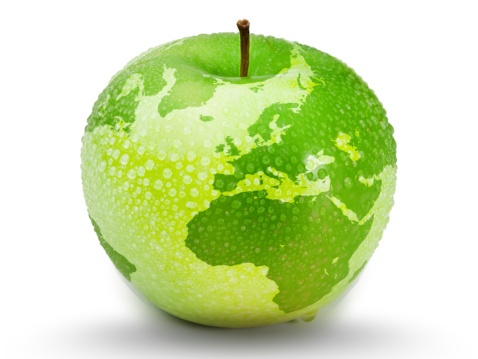 Curriculum
Digital Leadership – Part 1 – Year 1
Part 1 Month 1 Leading in a digital world: Embrace a transformational mindset
Part 1 Month 2 Your digitalization strategy: Benchmarking for successful transformation
Part 1 Month 3 Your strategic digitalization journey: The Ticking Clock© and the 3 strategic stages
Part 1 Month 4 Implementing digitalization (part i): Ticking Clock© implementation steps 1-6