Data Driven Decision Making
Insert (CLP) Photograph on Web Page (Align Right)
The Appleton Greene Corporate Training Program (CTP) for Data Driven Decision Making is provided by Mr. Adama Certified Learning Provider (CLP). Program Specifications: Monthly cost USD$2,500.00; Monthly Workshops 6 hours; Monthly Support 4 hours; Program Duration 24 months; Program orders subject to ongoing availability.
Insert (CLP) Photograph on Web Page (Align Right)
Personal Profile
To request further information about Mr. Adama through Appleton Greene, please Click Here.
---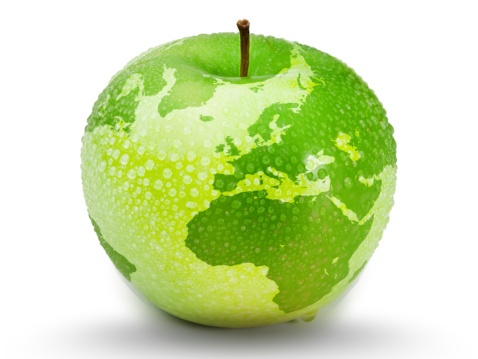 (CLP) Programs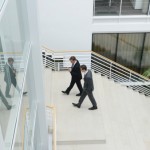 Appleton Greene corporate training programs are all process-driven. They are used as vehicles to implement tangible business processes within clients' organizations, together with training, support and facilitation during the use of these processes. Corporate training programs are therefore implemented over a sustainable period of time, that is to say, between 1 year (incorporating 12 monthly workshops), and 4 years (incorporating 48 monthly workshops). Your program information guide will specify how long each program takes to complete. Each monthly workshop takes 6 hours to implement and can be undertaken either on the client's premises, an Appleton Greene serviced office, or online via the internet. This enables clients to implement each part of their business process, before moving onto the next stage of the program and enables employees to plan their study time around their current work commitments. The result is far greater program benefit, over a more sustainable period of time and a significantly improved return on investment.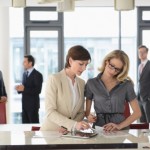 Appleton Greene uses standard and bespoke corporate training programs as vessels to transfer business process improvement knowledge into the heart of our clients' organizations. Each individual program focuses upon the implementation of a specific business process, which enables clients to easily quantify their return on investment. There are hundreds of established Appleton Greene corporate training products now available to clients within customer services, e-business, finance, globalization, human resources, information technology, legal, management, marketing and production. It does not matter whether a client's employees are located within one office, or an unlimited number of international offices, we can still bring them together to learn and implement specific business processes collectively. Our approach to global localization enables us to provide clients with a truly international service with that all important personal touch. Appleton Greene corporate training programs can be provided virtually or locally and they are all unique in that they individually focus upon a specific business function. All (CLP) programs are implemented over a sustainable period of time, usually between 1-4 years, incorporating 12-48 monthly workshops and professional support is consistently provided during this time by qualified learning providers and where appropriate, by Accredited Consultants.
---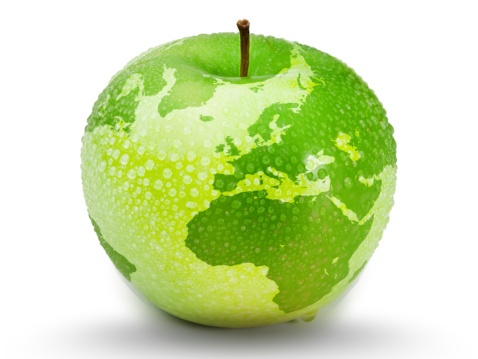 Executive summary
Data Driven Decision Making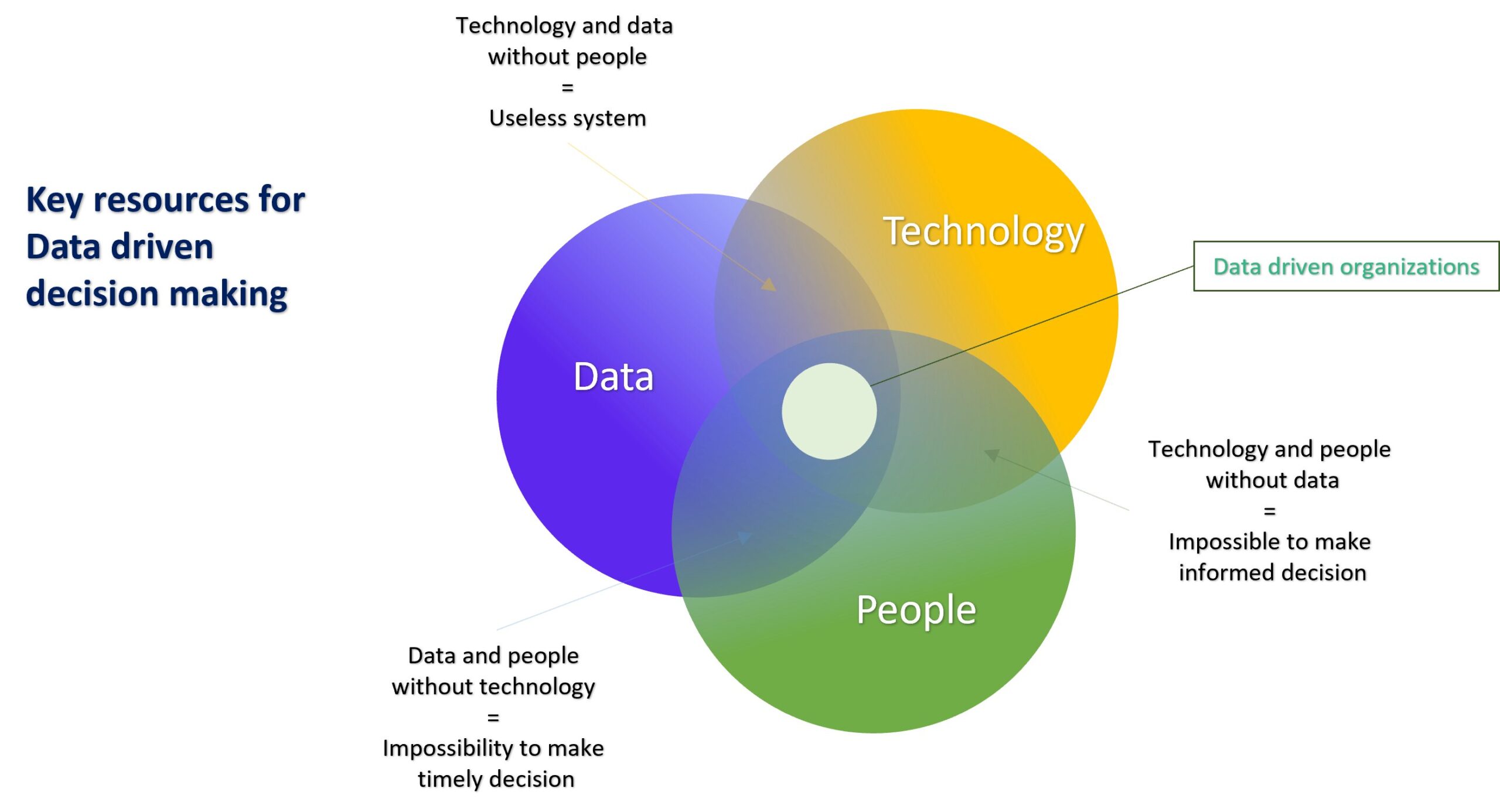 History
The evolution of data-driven decision making (DDDM) has been nothing short of remarkable. A practice that began as a fledgling idea in the early days of computing has since become a cornerstone of modern business operations. The ability to use data and analytics to inform decision-making, as opposed to relying on intuition or guesswork, has been embraced by companies of all sizes and industries, fundamentally altering the way businesses operate.
The roots of DDDM can be traced back to the earliest days of computing, when companies first started to adopt computers to automate their operations and store data digitally. While this was a significant step forward, accessing and analyzing the data was a daunting task, limiting the insights that could be gleaned. However, in the 1980s and 1990s, the introduction of Business Intelligence (BI) systems paved the way for a new era in DDDM. Companies were now able to analyze data, uncovering new insights and making decisions based on actual data, rather than relying on intuition or guesswork.
The advent of data warehousing and data mining in the early 2000s marked a major leap forward in the evolution of DDDM. With these powerful tools at their disposal, companies were able to store and analyze vast amounts of data, uncovering hidden patterns and gaining valuable insights into their operations and customers. This newfound understanding allowed companies to make more informed decisions and stay ahead of the competition.
Today, the rise of big data and the growing availability of cloud computing and storage solutions have further accelerated DDDM. Companies can now collect, store, and analyze massive amounts of data more quickly and at a fraction of the cost, gaining real-time insights into their operations and customers. The integration of machine learning and artificial intelligence has also enabled companies to automate data analysis, uncovering new insights and patterns that would have otherwise remained hidden.
DDDM has been a game-changer for businesses, providing a competitive edge and driving operational improvements. Companies that have embraced DDDM are better equipped to make informed decisions, adapt to changes in the market, and improve their operations. By gaining deeper insights into their customers, they are also able to develop targeted marketing strategies, leading to increased sales and revenue.
In conclusion, the history of DDDM is a testament to the transformative power of technology and innovation. From its humble beginnings to its current state as an essential aspect of modern business operations, DDDM has helped companies stay ahead of the curve, improve their operations, and increase revenue. The future of DDDM is bright, and businesses that embrace this powerful tool will undoubtedly reap the rewards for years to come.
---
Current Position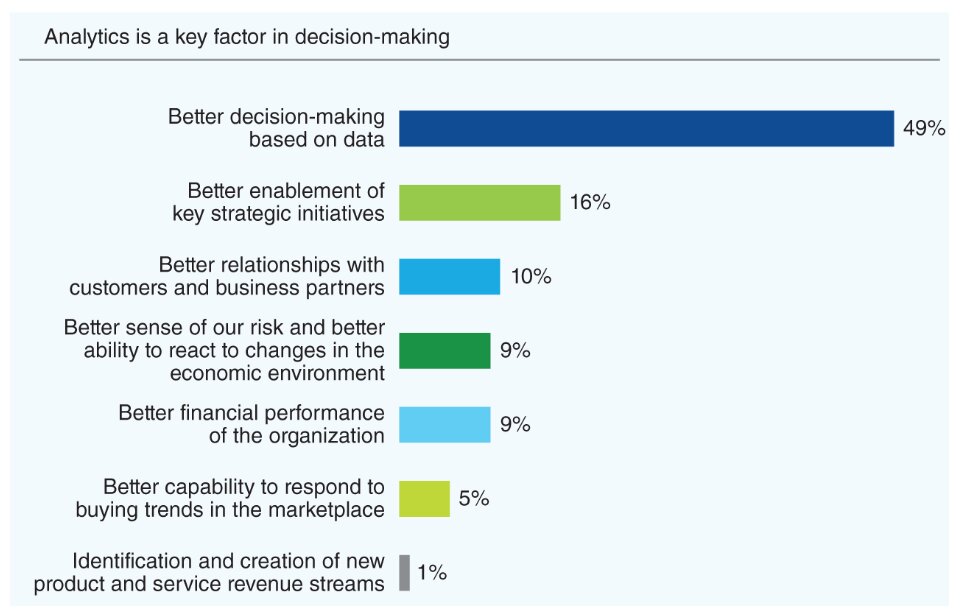 The ever-evolving landscape of technology has brought about the advent of data-driven decision making (DDDM) in the corporate world. With the advent of big data and the growth of cloud computing, businesses are now able to harvest, preserve and scrutinize information at a significantly lower cost. Furthermore, the progress in machine learning and AI has paved the way for companies to perform automated data analysis and uncover secrets that were once deemed intangible.
DDDM, in the present scenario, has become a critical component of contemporary business processes. Organizations of all sizes and domains have embraced DDDM as a mean to gain a competitive edge, streamline operations and escalate revenue. Industries such as finance, healthcare, retail and manufacturing have adopted DDDM as a cornerstone of their business strategy. For instance, retail corporations utilize DDDM to better manage inventory and enhance customer satisfaction while manufacturing companies leverage DDDM to improve production efficiency and reduce expenses.
As for implementation, the various methods of executing DDDM are quite varied. Some companies use DDDM to comprehend their operations and customers while others use it to optimize specific business processes like inventory management or marketing. Certain organizations use DDDM to design focused marketing campaigns, thereby driving sales, while others rely on DDDM to enhance production efficiency and decrease costs.
However, despite its increasing adoption, the journey to DDDM is not without challenges. Companies often face hurdles like data quality, data governance and security. A further challenge faced by many businesses is the lack of data literacy among their employees, making it difficult for them to extract insights from data and act on it effectively.
In conclusion, the adoption and implementation of DDDM is continuously expanding and evolving. The current state of technology has made it easier for companies to collect, store, and analyze data, thereby allowing them to gain valuable insights. DDDM has now become an indispensable aspect of modern business operations and is being adopted by organizations across various industries. Although companies still face challenges in implementing DDDM, they must tackle issues such as data quality, data governance, and data security as well as the lack of data literacy among their employees.
---
Future Outlook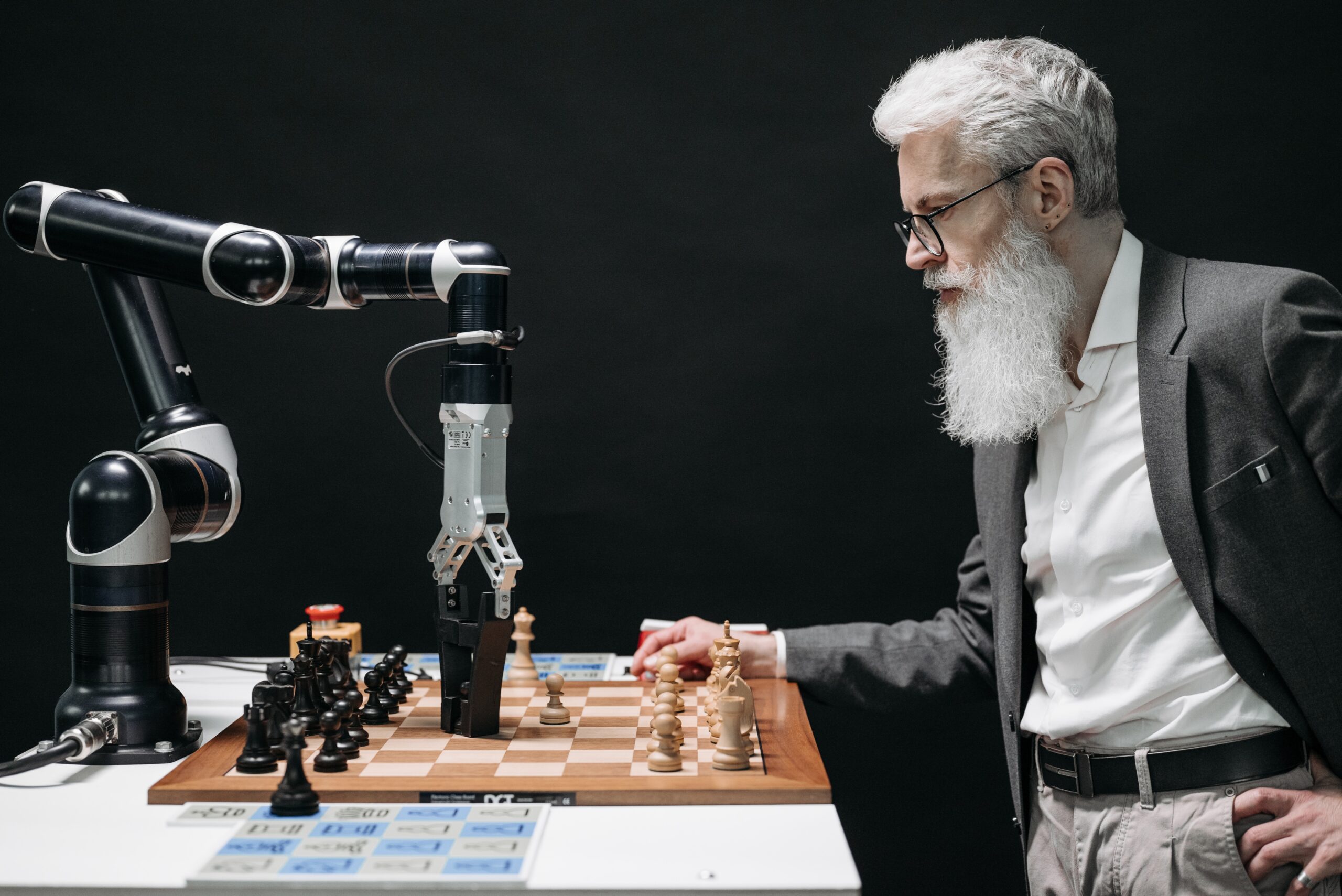 The advent of DDDM is inextricably tied to the evolutionary progression of technology and its various facets, particularly in the spheres of AI, ML, and IoT. These technological breakthroughs will empower corporations to accumulate, preserve, and scrutinize an even greater magnitude of data, allowing them to extract real-time insights that were previously unattainable through manual means.
Edge computing will revolutionize the future of DDDM, by facilitating the processing of data closer to its origin, thus eliminating the need for transmission and storage, and ultimately reducing the cost of data analysis.
The integration of automation will also have a significant impact on the future of DDDM. Automation will enhance efficiency, reduce expenses, and increase productivity, enabling companies to make data-driven decisions at a much more rapid pace, thereby giving them a competitive advantage.
The coalescence of DDDM with the likes of 5G, Blockchain, and Quantum computing will be a determining factor in shaping the future of DDDM. These technologies will allow companies to process and analyze data at an unprecedented speed, enabling them to extract real-time insights and make decisive actions.
With the exponential growth of data being collected and stored, data privacy and security have become focal points in shaping the future of DDDM. The protection of data from unauthorized access and breaches has become imperative, necessitating companies to invest in data security measures and comply with data privacy regulations.
---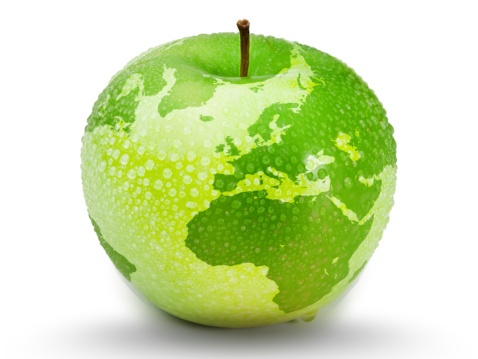 Curriculum
Data Driven Decision Making – Part 1 – Year 1
Part 1 Month 1 Business Effectiveness
Part 1 Month 2 Business Efficiency
Part 1 Month 3 Change Management
Part 1 Month 4 Marketing Sales
Part 1 Month 5 Production Operations
Part 1 Month 6 Financial Management
Part 1 Month 7 Human Resources
Part 1 Month 8 Customer Services
Part 1 Month 9 Supply Chain
Part 1 Month 10 Information Technology
Part 1 Month 11 Research Development
Part 1 Month 12 Legal Compliance
---
Data Driven Decision Making – Part 2 – Year 2
Part 2 Month 1 Data-Driven Mindset
Part 2 Month 2 Governance Policies
Part 2 Month 3 Storage Systems
Part 2 Month 4 Data Collection
Part 2 Month 5 Data Quality
Part 2 Month 6 Data Modelling
Part 2 Month 7 Data Analysis
Part 2 Month 8 Data Visualization
Part 2 Month 9 Data Automation
Part 2 Month 10 Publish Inside & Outside
Part 2 Month 11 Success Factors
Part 2 Month 12 System Tracker
---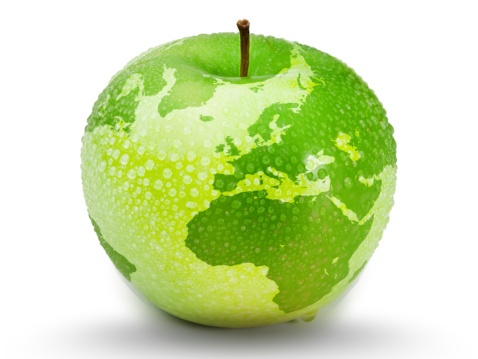 Program Objectives
The following list represents the Key Program Objectives (KPO) for the Appleton Greene Data Driven Decision Making corporate training program.
Data Driven Decision Making – Part 1 – Year 1: Process Planning
Part 01 Month 01: Business Effectiveness

As a business analyst, I have been investigating the phenomenon of business effectiveness, which embodies the capability of a company to attain its aims and aspirations. It encompasses the measurement of a company's optimal utilization of its resources to produce the desired results and can be gauged by observing various key performance metrics such as the escalation of revenue, profit margins, market dominance, customer satisfaction, employee commitment, and return on investment.
An organization that efficiently manages its resources, generates value for its clients, and realizes its objectives can be deemed as effective. The ability to conform to the changes in the market, persistently enhance its processes and operations, and expertly manage its finances adds another dimension to business effectiveness, further solidifying its position as a crucial aspect of business operations.
The companies listed here are widely recognized for their trailblazing and avant-garde approaches to business. Google, for instance, is lauded for its ingenuity in creating search engine technology, as well as its forays into cutting-edge concepts like self-driving cars and smart home devices. Apple, meanwhile, is known for its innovative products like the iPhone, iPad, and MacBook, all of which showcase the company's design savvy and technological prowess. Amazon is celebrated for its disruptive influence on retail markets, thanks to innovations like one-click ordering and same-day delivery, as well as its success in expanding into new ventures such as cloud computing and streaming media. Tesla is highly regarded for its forward-thinking approach to electric vehicles and energy storage systems, as well as its unwavering commitment to sustainability and clean energy. Finally, Netflix has earned its place on this list for its game-changing impact on the TV and movie industries, as a result of trailblazing initiatives like video streaming on demand and producing original content.
In conclusion, business effectiveness is a comprehensive notion that encompasses the proficiency of a company to attain its goals, create value for its customers, and optimize the utilization of its resources to attain the desired outcomes.
---
Part 01 Month 02: Business Efficiency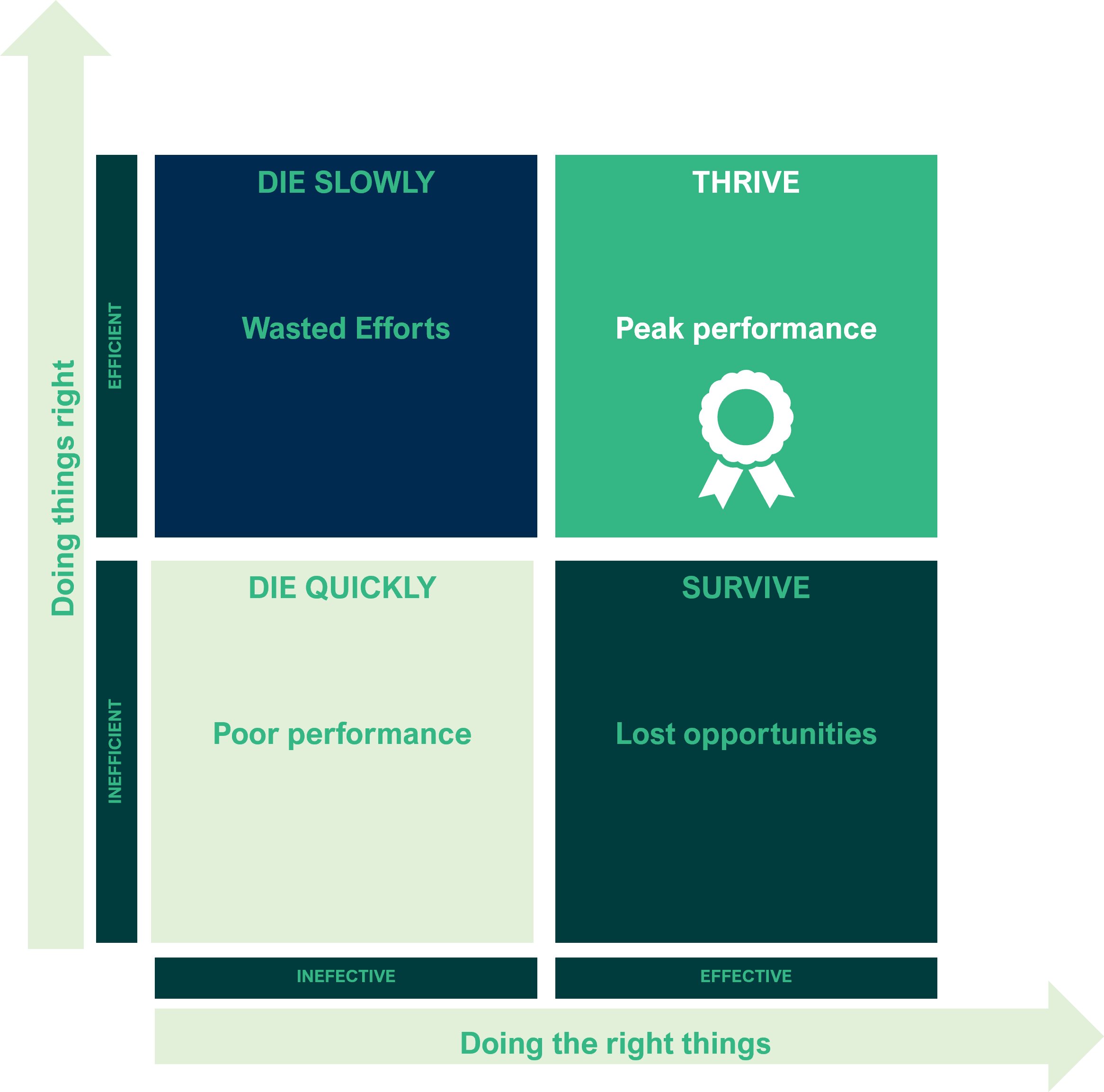 Business efficiency can be described as the proficiency with which a corporation produces and provides its goods and services, while mitigating costs and elevating the standard of quality. It can be gauged by examining the utilization of its assets to yield the desired outcome. The hallmark of an efficient enterprise is its ability to produce at a cost lower than its competitors, all the while preserving or enhancing the level of quality. To attain this level of efficiency, a business must strive to optimize its processes, automate redundant tasks, eliminate waste and inefficiencies, and implement industry best practices. Furthermore, an efficient company must exhibit optimal use of its resources including time, money, and assets, thereby yielding maximum returns on investment.
The companies listed below successfully implemented efficient processes in their value chain, Walmart, has established a reputation for its proficiency in managing and distributing goods and services, with their supply chain management and data analytics leading the way in innovation.
Toyota, is highly regarded for its proficiency in manufacturing processes and quality control, utilizing the Toyota Production System to streamline production and optimize quality.
UPS, is highly esteemed for its proficiency in logistics and delivery services, utilizing real-time package tracking and route optimization to provide prompt and efficient service.
GE is celebrated for its proficiency in energy production and management, with advanced gas turbine technology and energy storage systems showcasing their efficiency.
McDonald's is recognized for its efficiency in fast food operations, employing assembly line production and standardization of menu items to provide speedy and consistent service.
In essence, business efficiency is the aptitude of a company to produce and supply goods and services at the lowest possible cost while preserving or elevating the level of quality, through effective and efficient utilization of its resources.
Part 01 Month 03: Change Management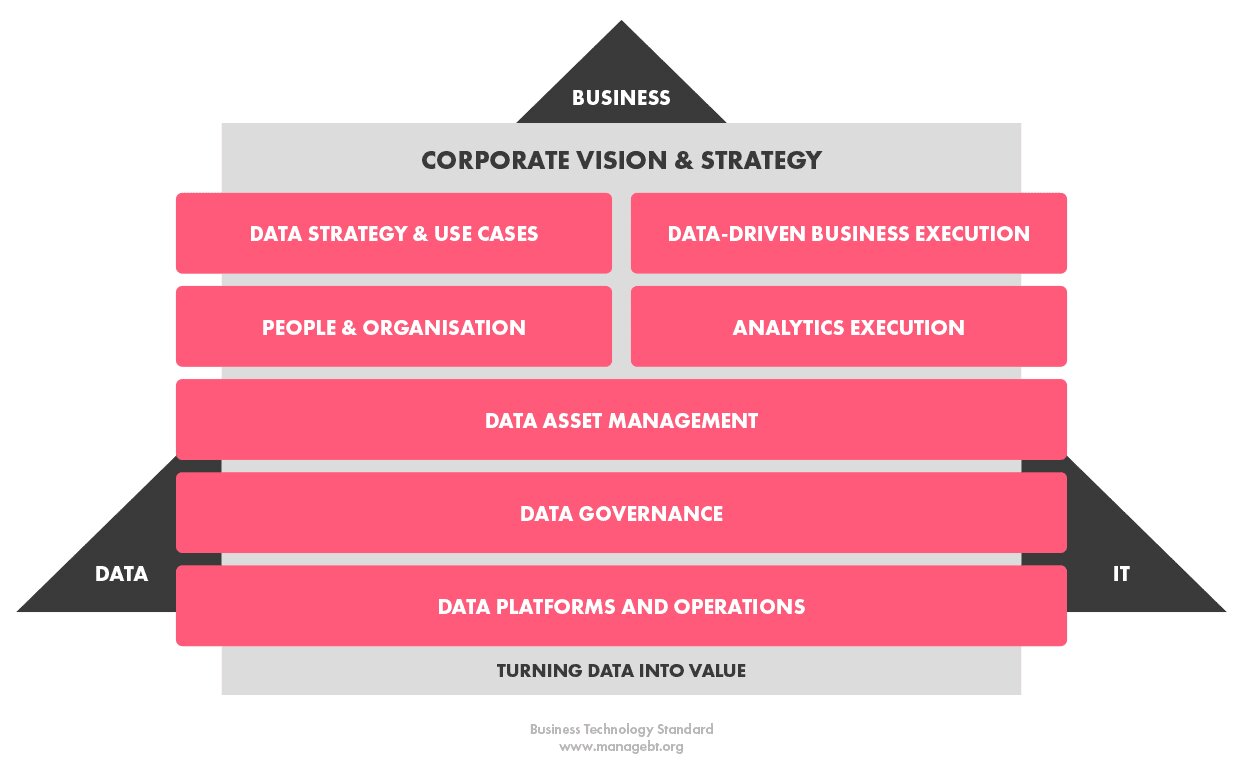 Change management is the process of planning, executing and monitoring changes within an organization. It involves identifying the need for change, assessing the impact of the change, developing a plan to implement the change, and then overseeing the execution of the plan. It is an essential aspect of organizational development as it helps to ensure that changes are made smoothly and effectively. A good change management process includes clear communication, active participation, and effective training of employees. It also includes monitoring progress, assessing the impact of the change, and making adjustments as necessary. Change management is critical for the success of any organizational change, whether it be a small shift in strategy or a large-scale transformation, as it helps to minimize disruption, maintain productivity and ensure that the organization is able to adapt to the new changes.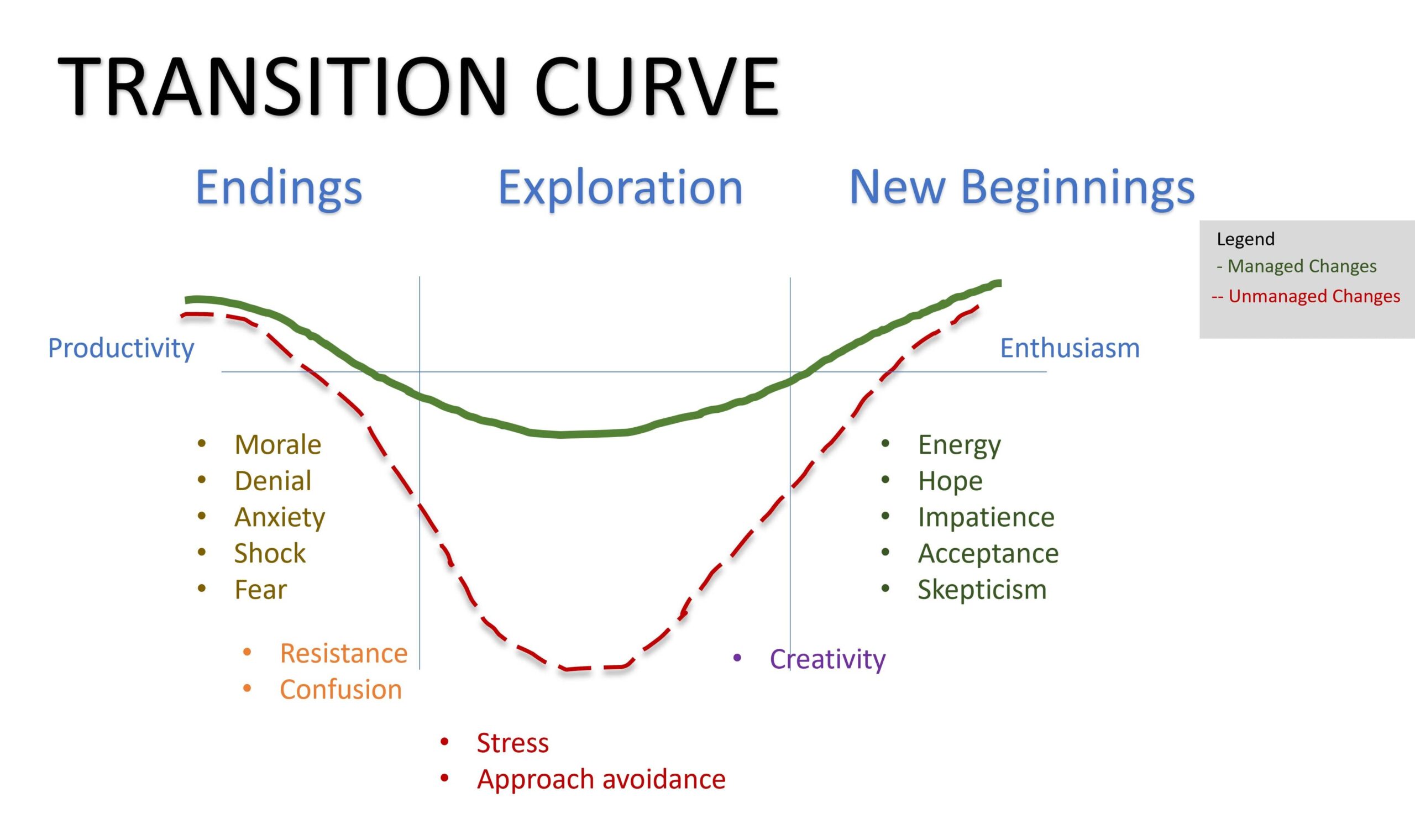 ---
Part 01 Month 04: Marketing Sales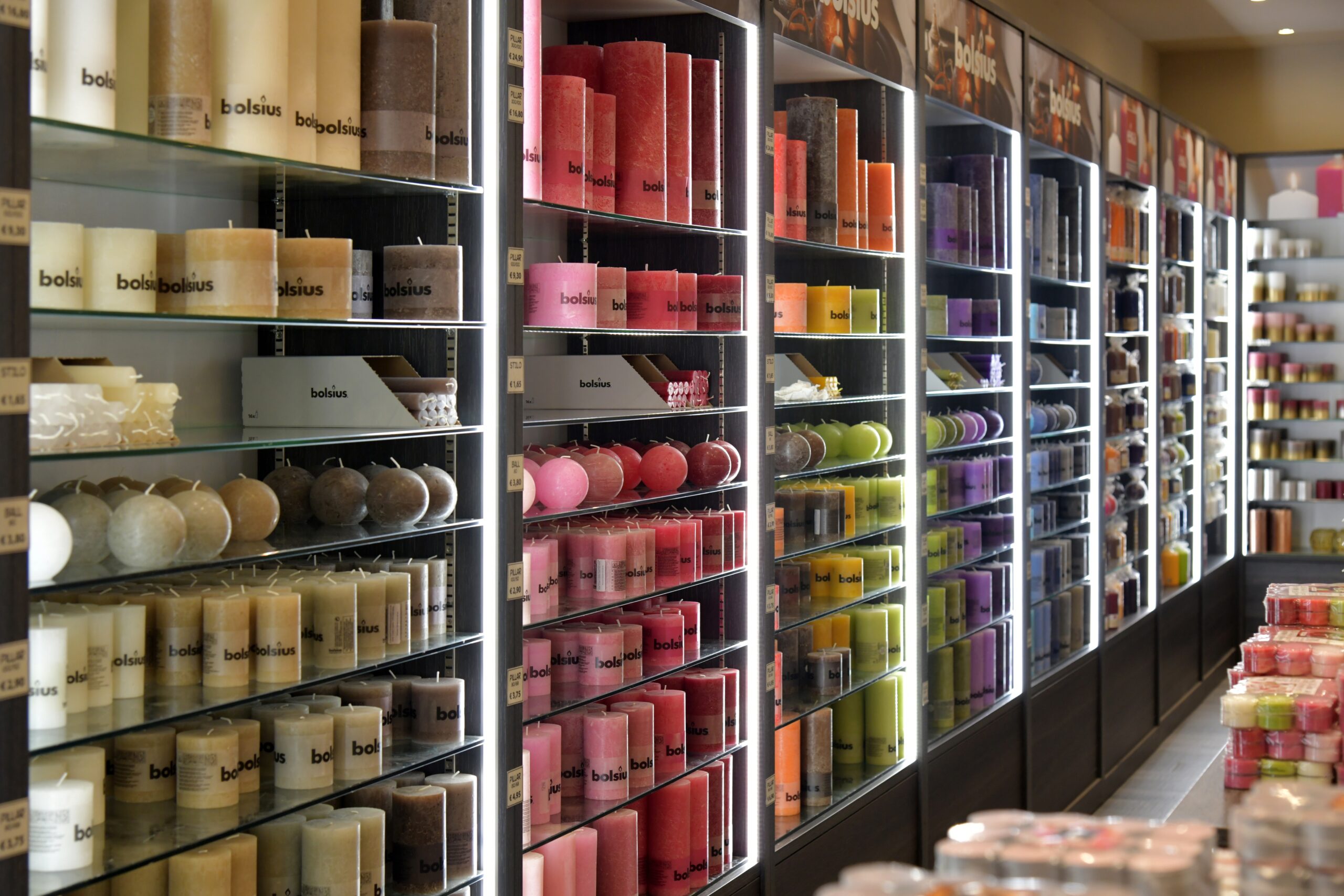 The utilization of data-driven decision making has been deemed as a crucial component for success in marketing and sales. I have had the opportunity to witness how businesses that embrace this methodology are able to make informed decisions, leading to optimal outcomes and heightened success. The process of incorporating data in decision making starts with identifying your target audience. This requires in-depth understanding of the demographics, behavior, and needs of your ideal customers.
With a clear understanding of your target audience, the creation of a value proposition and subsequent marketing plan becomes a viable course of action. The marketing plan should outline the tactics and strategies that are most effective in reaching and engaging the target audience. This could encompass a wide range of activities, such as email campaigns, content marketing, and social media advertising, among others.
The next step involves using data to inform and refine the marketing and sales decisions. The performance of the marketing campaigns should be monitored, customer feedback collected through surveys and sales data analyzed to identify trends and patterns. This process of data analysis allows businesses to make adjustments to their strategies, ultimately leading to better results.
A vital component of making data-driven decisions in marketing and sales is experimentation. Businesses should test different tactics and strategies to determine what works best. This could involve trying out new ad formats, experimenting with different messaging, and testing different pricing strategies.
In addition to experimentation, building strong relationships with customers is also crucial. This could involve creating customer loyalty programs, offering special promotions and discounts, or simply reaching out to customers on a regular basis to check in and see how they're doing.
Finally, it's important to continuously improve your product or service based on feedback and insights received from customers. This could involve incorporating updates to your offerings, adding new features, or simply improving the overall customer experience.



In conclusion, businesses that adopt a data-driven approach to decision making in marketing and sales have the potential to achieve optimal outcomes and drive success. Whether you are a start-up or an established business, utilizing data-driven decision making is a powerful tool that can help you attain your objectives and stay ahead of the curve.
---
Part 01 Month 05: Production Operations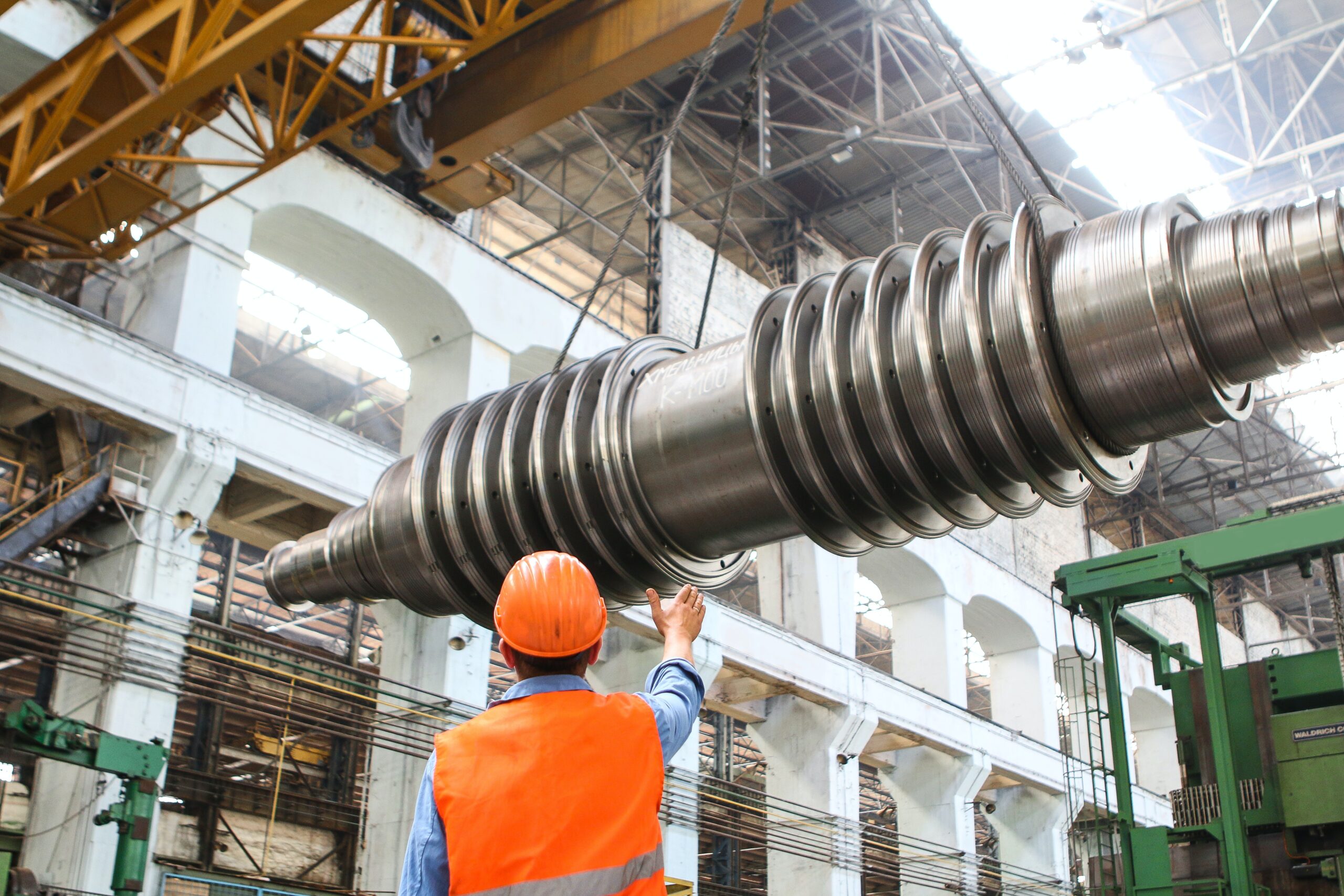 There is a significant impact of data-driven decision making in the realm of product operations. By incorporating the use of data, businesses can make decisions that are more informed, leading to the creation of superior products, heightened operational efficiency, and amplified customer contentment.
Embarking on the journey of data-driven decision making in product operations requires defining the essential performance indicators (KPIs) of your organization. These KPIs must be aligned with the overarching business objectives and serve as markers of your product's success over a given period. Such KPIs can encompass product usage statistics, customer satisfaction rankings, and product defect ratios.
The subsequent step involves the persistent accumulation and examination of data to inform your decisions. This can entail the utilization of analytical instruments to monitor product utilization, conducting surveys to accumulate customer opinions, or keeping a close eye on product defect reports to pinpoint areas requiring improvement.
The data collected should be utilized to guide your decision making and trigger changes as deemed necessary. This may entail modifications to your product design, simplifying your production procedures, or tweaking your customer support approach.
Continuous improvement is another crucial aspect of data-driven decision making in product operations. By continually monitoring your KPIs and adapting your strategies in response to the data gathered, organizations can achieve a continuous improvement of their products and eventually drive better outcomes.
Moreover, data-driven decision making can unearth opportunities to escalate operational efficiency and minimize costs. For instance, by scrutinizing production data, businesses may identify prospects to streamline their processes, reduce waste, or eradicate bottlenecks in the production line.
Lastly, building robust relationships with customers and including them in the product development process is imperative. This can encompass collecting consistent feedback, conducting user testing, or integrating customer feedback into your product roadmap.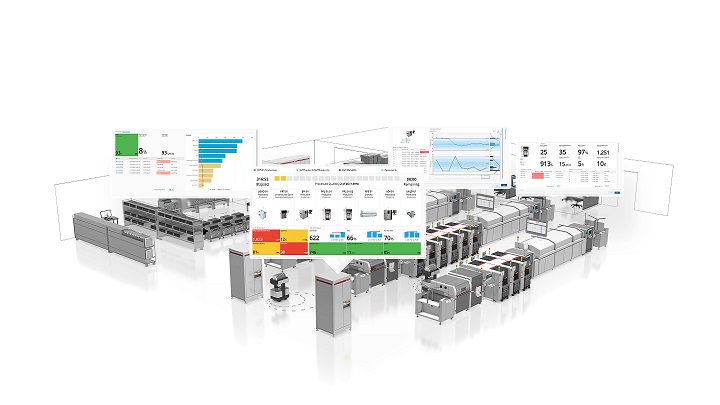 In conclusion, by leveraging data in decision making, businesses can optimize their product operations, enhance efficiency, and augment customer satisfaction. Be it a start-up striving to bring a new product