Customer Success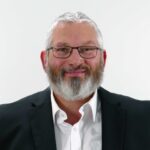 Executive Summary Video
The Appleton Greene Corporate Training Program (CTP) for Customer Success is provided by Mr. Adams Certified Learning Provider (CLP). Program Specifications: Monthly cost USD$2,500.00; Monthly Workshops 6 hours; Monthly Support 4 hours; Program Duration 36 months; Program orders subject to ongoing availability.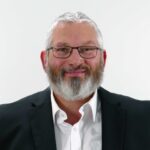 Personal Profile
Mr. Adams is an author, trainer, and consultant, specializing in helping technology companies deliver measurable business value through Customer Success Management best practices. Adams has over 25 years' experience of working in the IT industry, including founding his own SaaS (software-as-a-service) business which he ran for six years before selling it in 2012.
Adams has delivered training and consultancy in over thirty countries across four continents. His courses have been attended by over 120,000 students worldwide, and his custom development work includes Cisco Systems' Cisco Certified Customer Success Manager global certification program.
His book 'Practical Customer Success Management: A Best Practice Framework for Rapid Generation of Customer Success' was published in 2019 and is available from Amazon and all other book retailers.
Adams, as Founder and CEO, provides high quality training for Customer Success Management best practice. Adams has won numerous awards for his achievements in his field, and acted as a judge for the annual Customer Success Excellence Awards in EMEA in 2022 and the Americas in 2023.
To request further information about Mr. Adams through Appleton Greene, please Click Here.
---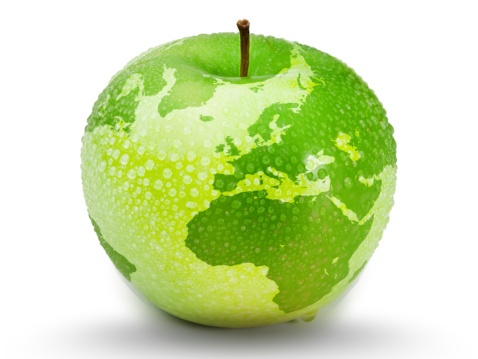 (CLP) Programs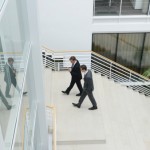 Appleton Greene corporate training programs are all process-driven. They are used as vehicles to implement tangible business processes within clients' organizations, together with training, support and facilitation during the use of these processes. Corporate training programs are therefore implemented over a sustainable period of time, that is to say, between 1 year (incorporating 12 monthly workshops), and 4 years (incorporating 48 monthly workshops). Your program information guide will specify how long each program takes to complete. Each monthly workshop takes 6 hours to implement and can be undertaken either on the client's premises, an Appleton Greene serviced office, or online via the internet. This enables clients to implement each part of their business process, before moving onto the next stage of the program and enables employees to plan their study time around their current work commitments. The result is far greater program benefit, over a more sustainable period of time and a significantly improved return on investment.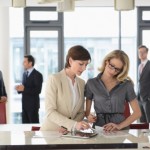 Appleton Greene uses standard and bespoke corporate training programs as vessels to transfer business process improvement knowledge into the heart of our clients' organizations. Each individual program focuses upon the implementation of a specific business process, which enables clients to easily quantify their return on investment. There are hundreds of established Appleton Greene corporate training products now available to clients within customer services, e-business, finance, globalization, human resources, information technology, legal, management, marketing and production. It does not matter whether a client's employees are located within one office, or an unlimited number of international offices, we can still bring them together to learn and implement specific business processes collectively. Our approach to global localization enables us to provide clients with a truly international service with that all important personal touch. Appleton Greene corporate training programs can be provided virtually or locally and they are all unique in that they individually focus upon a specific business function. All (CLP) programs are implemented over a sustainable period of time, usually between 1-4 years, incorporating 12-48 monthly workshops and professional support is consistently provided during this time by qualified learning providers and where appropriate, by Accredited Consultants.
---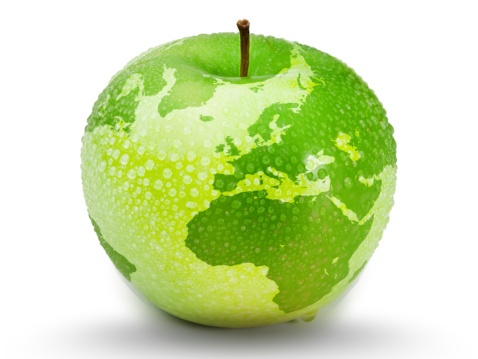 Executive summary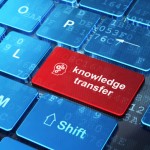 Customer Success
History
Customer Success management is a relatively new discipline that emerged in the technology service industry and the professional services industry. It focuses on ensuring that customers achieve their desired outcomes and derive value from the products or services they have purchased. While the concept of customer success can be traced back to various business practices throughout history, its formalization as a distinct role and function is a more recent development.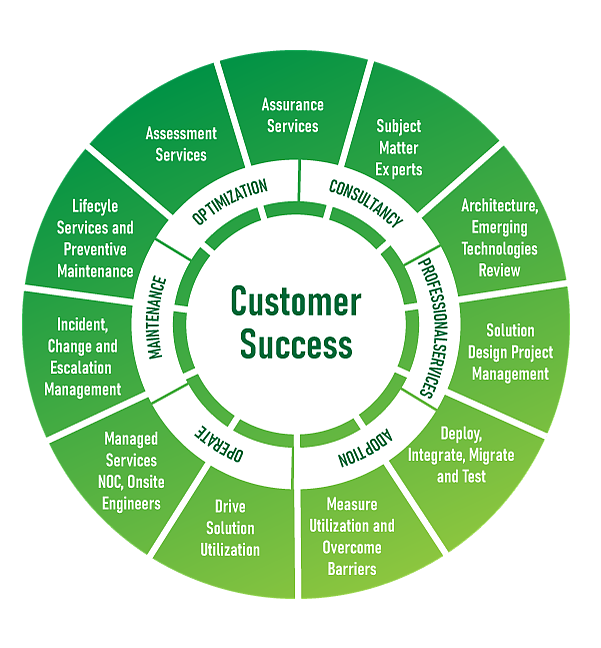 Source: www.alpha.ae
In the Technology Service Industry:
The origins of Customer Success management in the technology service industry can be traced back to the early 2000s with the rise of software-as-a-service (SaaS) companies. As these companies transitioned from traditional software sales models to subscription-based services, they realized the need to go beyond just acquiring customers and instead focus on ensuring their long-term success and satisfaction.
In 2006, the term "Customer Success" was coined by Dan Steinman, the former Vice President of Customer Success at Salesforce.com. Salesforce.com was one of the pioneering companies that embraced the customer success approach and recognized the importance of actively managing customer relationships beyond the initial sale. They established the first dedicated customer success team to proactively engage with customers, understand their needs, and help them achieve their desired outcomes.
Over time, the customer success function gained recognition and became an integral part of many technology service companies. The industry started adopting customer success practices, methodologies, and tools to drive customer retention, expansion, and advocacy. The Customer Success Managers (CSMs) became responsible for understanding customer goals, providing personalized guidance, and ensuring the successful adoption and utilization of the products or services.
In the Professional Services Industry:
In the professional services industry, customer success management has its roots in the broader field of account management and client services. Professional services companies, such as consulting firms and agencies, have long recognized the importance of building strong relationships with their clients and ensuring their satisfaction.
As the technology landscape evolved, professional services companies began offering technology-based solutions to their clients. This shift brought about the need for dedicated customer success efforts to ensure that clients were not only satisfied with the services but also achieved their desired business outcomes.
The professional services industry embraced customer success management by adapting and applying its principles to their specific context. They started focusing on understanding client objectives, defining key success metrics, and establishing ongoing relationships beyond project delivery. Customer Success Managers in professional services became responsible for managing client relationships, facilitating effective communication, addressing concerns, and identifying opportunities for additional value.
Today, both the technology service industry and the professional services industry heavily rely on customer success management as a strategic function. It plays a vital role in driving customer satisfaction, retention, and loyalty by ensuring that customers achieve their goals and realize the full value of the products or services they have invested in.
---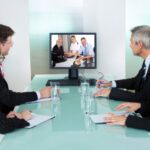 Current Position
Customer Success Management continues to be a rapidly evolving field in both the technology service industry and the professional services industry. Many companies across various sectors have recognized the importance of customer success and have established dedicated customer success teams or functions.
In recent years, customer success has expanded beyond its initial focus on software-as-a-service (SaaS) companies and has become relevant to a broader range of industries and business models. The principles and practices of customer success have been adopted by companies offering diverse products and services, including subscription-based businesses, e-commerce platforms, and more.
Furthermore, advancements in technology have also influenced the field of customer success. Companies now leverage customer success software platforms and tools to track customer health metrics, proactively identify potential issues, deliver personalized experiences, and drive customer engagement. Artificial intelligence and machine learning technologies are also being integrated into customer success processes to enhance data analysis, predict customer behavior, and provide more targeted recommendations.
Overall, customer success management continues to play a crucial role in organizations' efforts to build strong customer relationships, drive customer satisfaction and retention, and maximize customer lifetime value.
---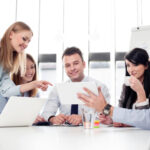 Future Outlook
The future of Customer Success management holds several exciting possibilities and trends. Here are a few potential developments that may shape the field:
Expansion into new industries
While customer success has gained significant traction in the technology service and professional services industries, it is likely to expand further into other sectors. As businesses across various industries increasingly focus on customer-centricity and subscription-based models, customer success principles and practices will become more prevalent and adapted to different business models.
Data-driven customer success
With the growth of big data, analytics, and artificial intelligence, customer success management will increasingly rely on data-driven insights. Customer success teams will leverage advanced analytics tools to gather and analyze vast amounts of customer data, enabling them to identify patterns, predict customer behavior, and proactively address customer needs. This data-driven approach will help optimize customer success strategies and enable more personalized and proactive customer engagement.
Adoption of automation and AI
Automation and AI technologies will play a larger role in customer success management. Routine and repetitive tasks, such as onboarding processes, data collection, and basic customer inquiries, can be automated, freeing up customer success managers to focus on higher-value activities. AI-powered chatbots and virtual assistants may be used to provide immediate support, answer common customer queries, and guide customers through self-service resources.
Focus on customer health and sentiment analysis
Monitoring customer health and sentiment will become increasingly important. Companies will invest in tools and technologies that track and analyze customer sentiment through various channels, such as social media, surveys, and support interactions. This real-time feedback will allow customer success teams to proactively address concerns, identify areas for improvement, and take corrective actions to ensure customer satisfaction and success.
Integration with product development
Customer success management will become more integrated with product development processes. Customer feedback and insights collected by customer success teams will be directly incorporated into product roadmaps and feature enhancements. This collaboration will help align product development efforts with customer needs, improve product-market fit, and enhance customer success outcomes.
Expansion beyond customer acquisition and retention
Customer success management will extend its focus beyond customer acquisition and retention to encompass broader business goals. Customer success teams will increasingly collaborate with sales, marketing, and product teams to drive cross-functional alignment and achieve business outcomes, such as customer expansion, advocacy, and revenue growth.
These are just a few potential directions that customer success management may take in the future. As technology advances and businesses continue to prioritize customer-centricity, the field is expected to evolve and adapt to meet the changing needs and expectations of customers.
---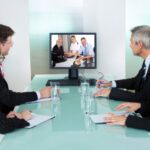 Customer Success – A Driver for Growth and Sustainability
Customer Success Management is the best practice process of helping customers to realize the maximum possible value from their investments in your solutions. By helping customers to become more successful, we gain greater levels of trust and loyalty from them, enabling us to sell more to them, and to keep them for longer.
It is a well-established fact that for the vast majority of businesses, gaining a new customer is an expensive process. This is why customers are considered to be precious assets, and once they have been attained, the wise company will do all it can to maximize the value they get from their relationship with it.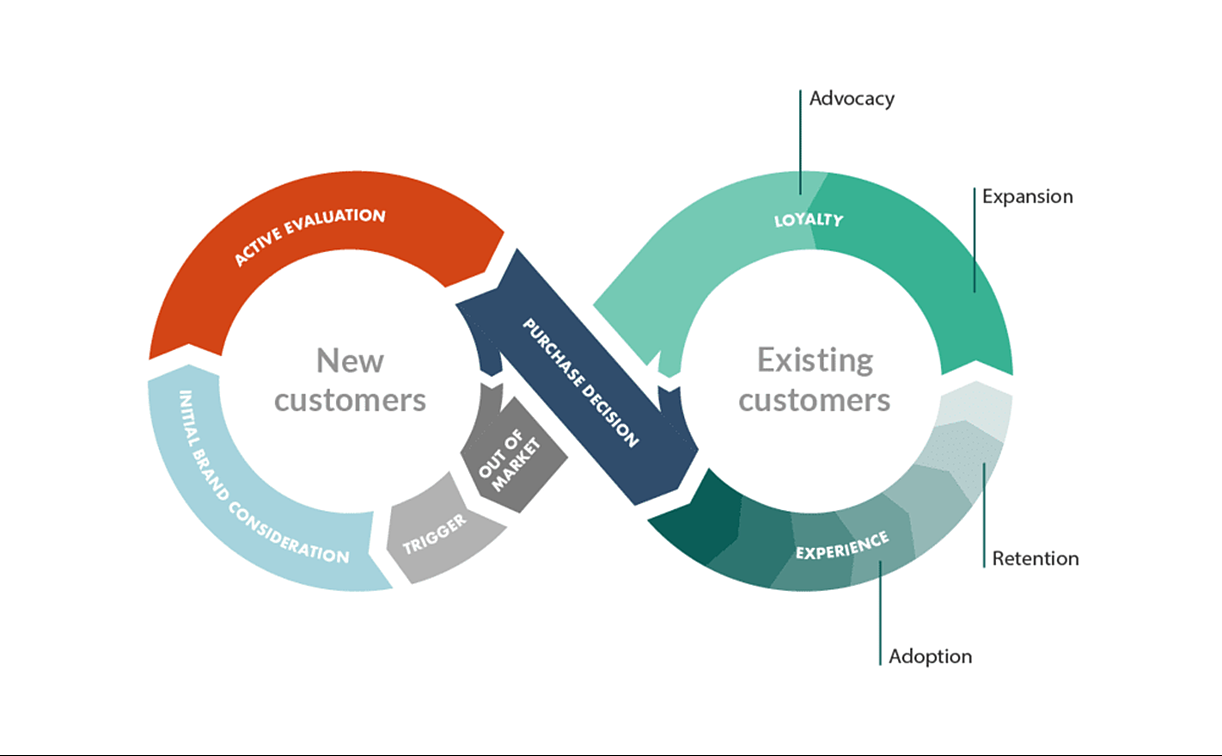 Source: www.nextiva.com
This is especially so in times of uncertainty, such as we face today. In uncertain times, companies are less likely to take any risks on new investments and are less likely to fund innovative initiatives, preferring instead to keep their money in the bank as a hedge against difficult times ahead. In this type of climate, it becomes even harder to attain new customers, and the need to both retain and generate maximum value from existing customers therefore becomes all the more urgent.
At the same time, there has been an increasing trend towards companies selling their solutions via renewable contracts. Customers love this trend because it provides greater flexibility for decision making, reduces onerous capital purchase requirements, and minimizes the risk of making a wrong purchasing decision.
For the supplier, the rise in X-as-a-service contracts has increased the need for Customer Success Management still further, since it is now even more essential to ensure that newly acquired customers continue to renew their contracts. The best way to maximize renewals is to ensure customers receive as much value as possible, from as early-on as possible, and for as long as possible. Doing so will increase the likelihood for customers to renew their existing contracts, to purchase additional solutions, and to continue to remain loyal for longer.
The ways in which customer success contributes to these objectives: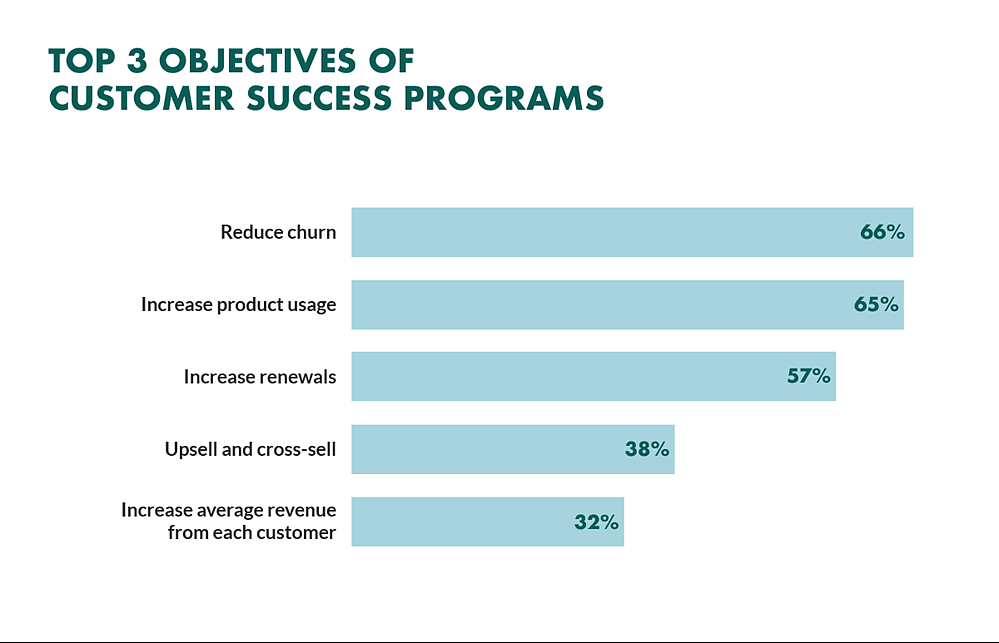 Source: www.superoffice.co.uk
Retention and Renewals
Customer success efforts aim to ensure that customers achieve their desired outcomes and derive maximum value from the products or services provided. By helping customers succeed, businesses increase customer satisfaction, loyalty, and trust. Satisfied customers are more likely to renew their contracts or subscriptions, leading to higher customer retention rates. Retaining existing customers is generally more cost-effective than acquiring new ones, providing a stable revenue stream for sustainable growth.
Upselling and Cross-selling
When customers achieve success and realize the value of the products or services, they are more receptive to additional offerings. Customer success teams can identify upsell and cross-sell opportunities based on a deep understanding of the customers' needs and goals. By expanding the breadth and depth of the relationship with existing customers, businesses can drive revenue growth and increase customer lifetime value.
Referrals and Advocacy
Satisfied customers are not only more likely to continue their own relationship but also more likely to recommend the supplier or provider to others. Word-of-mouth referrals from happy customers can be a powerful driver of new business. Customer success initiatives that foster advocacy and encourage customers to share their positive experiences can lead to new leads, conversions, and business growth.
Competitive Differentiation
In competitive markets, customer success becomes a key differentiator. When businesses consistently deliver exceptional customer experiences and help customers achieve their goals, they stand out from their competitors. Positive customer feedback and testimonials can enhance a supplier or provider's reputation, attracting new customers and helping to establish a sustainable market position.
Customer Feedback and Product Improvement
Customer success teams act as a valuable feedback channel, collecting