Customer Centricity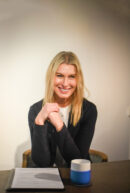 The Appleton Greene Corporate Training Program (CTP) for Customer Centricity is provided by Ms. Dickinson Certified Learning Provider (CLP). Program Specifications: Monthly cost USD$2,500.00; Monthly Workshops 6 hours; Monthly Support 4 hours; Program Duration 12 months; Program orders subject to ongoing availability.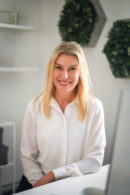 Personal Profile
Ms. Dickson has experience in consultancy, healthcare, technology, FMCG and the public sector. She has worked with numerous research projects for over 20 years and is passionate about understanding customer behavior, turning insights into clear strategies.
She has a Master of Science in Business Administration, specializing in Marketing. In addition, she has completed a number of other training programs such as Cognitive Science, Project Management Professional Certification Program and Digital Marketing.
Her service skills include: business strategy and business development, concept and product development, sales and marketing, strengthening company image, brand and organization as well as process development and management. Her commercial experience includes the following countries: US, UK, Germany, Sweden and France or more specifically NY, London, Berlin, Stockholm and Paris.
Some examples of personal achievements are developing innovative products/services, meeting customer needs and driving market demand. Effective marketing campaigns, enhancing brand visibility and improving sales conversions. Developed and implemented process improvements, reducing costs, increasing efficiency and enhancing product/service quality.
To request further information about Ms. Dickinson through Appleton Greene, please Click Here.
---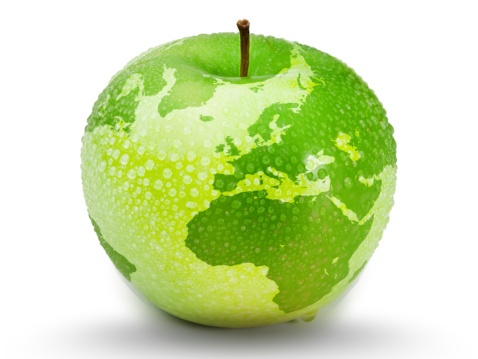 (CLP) Programs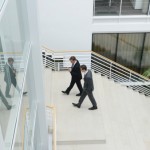 Appleton Greene corporate training programs are all process-driven. They are used as vehicles to implement tangible business processes within clients' organizations, together with training, support and facilitation during the use of these processes. Corporate training programs are therefore implemented over a sustainable period of time, that is to say, between 1 year (incorporating 12 monthly workshops), and 4 years (incorporating 48 monthly workshops). Your program information guide will specify how long each program takes to complete. Each monthly workshop takes 6 hours to implement and can be undertaken either on the client's premises, an Appleton Greene serviced office, or online via the internet. This enables clients to implement each part of their business process, before moving onto the next stage of the program and enables employees to plan their study time around their current work commitments. The result is far greater program benefit, over a more sustainable period of time and a significantly improved return on investment.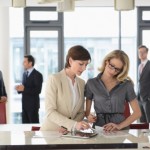 Appleton Greene uses standard and bespoke corporate training programs as vessels to transfer business process improvement knowledge into the heart of our clients' organizations. Each individual program focuses upon the implementation of a specific business process, which enables clients to easily quantify their return on investment. There are hundreds of established Appleton Greene corporate training products now available to clients within customer services, e-business, finance, globalization, human resources, information technology, legal, management, marketing and production. It does not matter whether a client's employees are located within one office, or an unlimited number of international offices, we can still bring them together to learn and implement specific business processes collectively. Our approach to global localization enables us to provide clients with a truly international service with that all important personal touch. Appleton Greene corporate training programs can be provided virtually or locally and they are all unique in that they individually focus upon a specific business function. All (CLP) programs are implemented over a sustainable period of time, usually between 1-4 years, incorporating 12-48 monthly workshops and professional support is consistently provided during this time by qualified learning providers and where appropriate, by Accredited Consultants.
---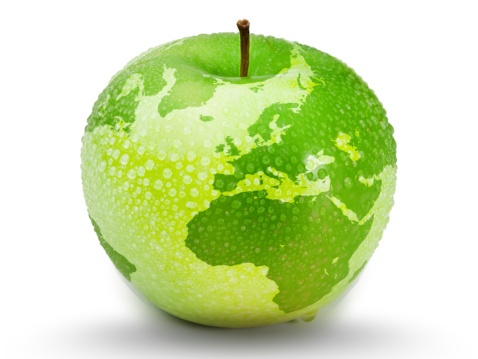 Executive summary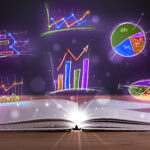 Customer Centricity
History
Strategic customer-centric planning using instruments such as market research and competitive intelligence has a rich and consistent history that dates back to ancient civilizations. From the earliest days of commerce, traders and merchants recognized the importance of gathering insights to gain a competitive edge in the market. This need laid the foundation for the development of market research, competitive intelligence and strategic planning as distinct disciplines.
The origins of market research can be traced to ancient times when merchants relied on first-hand observations, anecdotal evidence and word-of-mouth to understand market trends and customer preferences. As civilizations grew and trade expanded, the need for more systematic methods of gathering information became apparent. With the industrial revolution and the rise of mass production in the early 20th century, market research began to take on a more formalized shape.
Daniel Starch is recognized as one of the pioneers of modern market research methodologies. In the early 20th century, he developed innovative techniques for measuring advertising effectiveness and consumer response. Starch's research focused on understanding the impact of advertising on consumer behavior and attitudes.
During the 1920s and 1930s, other pioneers such as Arthur Nielsen and George Gallup introduced innovative techniques to collect quantitative data on consumer behavior and opinions. Surveys, sampling and statistical analysis became the cornerstones of market research methodologies. This shift from subjective observations to data-driven insights marked a significant milestone in the evolution of market research.
Simultaneously, competitive intelligence was also taking shape as a distinct discipline. The concept of understanding and analyzing competitors' strategies and activities have roots dating back even further, with military intelligence providing inspiration for the business world. However, in the mid-20th century, competitive intelligence began to gain prominence as companies recognized the need to gather information on their competitors systematically.
The intense competition of the post-World War II era increased the demand for competitive intelligence. Companies sought to understand their competitors' products, pricing strategies, marketing approaches and distribution networks. This led to the establishment of specialized departments within organizations dedicated to gathering and analyzing information about the competition.
While market research focused on understanding customers and their preferences, competitive intelligence explored the external environment and competitors. The two disciplines often intersected, providing companies with a comprehensive understanding of both their customers and the competitive landscape.
As market research and competitive intelligence evolved, the need for strategic planning became apparent. Strategic planning involves defining an organization's vision, setting long-term objectives and formulating strategies to achieve them. It relies heavily on the insights generated through market research and competitive intelligence.
The formalization of strategic planning gained traction in the mid-20th century. Companies realized that to achieve sustained success, they needed to assess the market landscape, identify opportunities and threats and develop robust strategies accordingly. The integration of market research and competitive intelligence into the strategic planning process enabled organizations to make informed decisions, allocate resources effectively and position themselves competitively.
Throughout history, advancements in technology have continually shaped the practices of market research, competitive intelligence and strategic planning. The digital age, in particular, revolutionized these disciplines by providing access to vast amounts of data and enabling sophisticated analysis. From the adoption of computers and databases to the internet and advanced analytical tools, technology has accelerated the capabilities of these disciplines, making data-driven decision-making even more powerful.
In conclusion, the history of market research, competitive intelligence and strategic planning is a testament to the enduring need for businesses to gather insights, assess the competitive landscape and chart a course for long-term success. From ancient trade to the modern digital era, these disciplines have evolved and adapted, allowing organizations to make informed decisions, identify opportunities and navigate the complexities of the business world.
---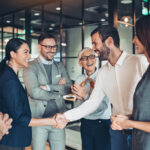 Current position
Having worked for +10 years in large consultancy companies and provided strategic services to hundreds of clients in different industry fields it has become evident that there are different views about the importance of understanding the customers.
Customer-centricity should be viewed as a mindset that should be ingrained in every aspect of your organization, from research and product development to marketing and sales. By prioritizing the needs and wants of your customers at every stage of the business process, you can ensure that you are creating products and services that truly resonate with them. This will lead to increased customer satisfaction, higher retention rates and ultimately, greater profitability. Moreover, embedding customer-centricity in your organizational culture can help foster a customer-focused mindset among your employees, leading to better collaboration and communication across different teams and departments. The objective of this program, to allow companies to take their business to the next level and make sure that customer-centricity is not just a buzzword, but a core value for your organization as a whole.
Customer-centric strategic planning using market research and competitive intelligence are vital components of successful businesses, helping companies to navigate the dynamic and competitive landscape. Let's explore their significance and how they are applied in the modern business environment.
Strategic planning is essential for organizations to set their long-term goals, allocate resources effectively and for sustainable growth. Companies engage in strategic planning to define their vision, assess internal and external factors, identify opportunities and threats and formulate strategies to achieve their objectives. This process involves analyzing market trends, customer needs, competitive forces and industry dynamics to make informed decisions about product development, market entry, diversification and other strategic initiatives.
Market research plays a pivotal role in strategic planning by providing valuable insights into customer behavior, market segmentation, demand patterns and emerging trends. Advanced research techniques such as surveys, focus groups, ethnographic studies and data analytics enable companies to collect and analyze data on customer preferences, purchasing habits and sentiment. These insights inform product development, marketing campaigns, pricing strategies and overall market positioning, ensuring alignment with customer needs and enhancing competitive advantage.
Competitive intelligence is crucial for organizations to gain a comprehensive understanding of their competitors and the competitive landscape. It involves gathering and analyzing information on competitors' products, pricing strategies, marketing approaches, distribution channels and market share. By monitoring and assessing competitor activities, companies can identify strengths, weaknesses, opportunities and threats, enabling them to make strategic decisions and differentiate themselves in the marketplace. Competitive intelligence also helps identify potential partnerships, M&A opportunities and areas for innovation.
In today's digital age, technology plays a significant role in driving advancements in strategic planning, market research and competitive intelligence. Companies leverage data analytics, machine learning, artificial intelligence and automation to process large volumes of data, uncover meaningful insights and identify patterns and trends. Real-time monitoring of social media, online reviews and other digital platforms provides valuable information on consumer sentiment and competitor actions, facilitating proactive decision-making.
Furthermore, the globalization of markets and the rise of e-commerce have expanded the scope of strategic planning, market research and competitive intelligence. Organizations operate in increasingly complex and interconnected environments, requiring a deeper understanding of international markets, cultural nuances and global competition. Market research helps companies identify new market opportunities, adapt their products or services to diverse customer needs and develop effective international marketing strategies. Competitive intelligence aids in understanding global competitors, benchmarking against industry leaders and anticipating market disruptions.
To summarize, in today's market, where competition is fierce and customers have countless options at their fingertips, understanding and satisfying the needs of your customers is not just important, it's essential. That's why customer-centricity is the driving force behind many successful businesses. By putting your customers first, you can gain a competitive advantage, build a loyal customer base and ultimately achieve long-term success. So, let's dive deeper into the world of customer centricity and explore how it can revolutionize the way you do business.
---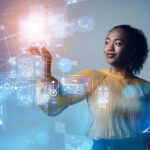 Future Outlook
The future of customer-centricity holds exciting developments and tools that will support strategic planning efforts. While it's challenging to predict exact outcomes, we can explore potential trends that may shape these disciplines in the coming years.
Organizations are likely to embrace a holistic approach to developing comprehensive strategies that leverage customer insights, market trends and competitive dynamics. This means taking a 360-degree view of the customer and considering their needs and preferences at every touchpoint. By adopting this approach, companies can better align their strategies with customer expectations and gain a competitive edge in the market.
Technological advancements will play a crucial role in the future of customer-centricity. Data analytics will experience remarkable progress, thanks to innovations such as artificial intelligence (AI), machine learning and natural language processing. These technologies will empower strategic planning tools with enhanced capabilities, enabling sophisticated data analysis, predictive modeling and real-time monitoring of customer behavior and market trends. Imagine the possibilities of gaining valuable insights and making informed decisions based on advanced data analytics.
Real-time insights will become increasingly important in the fast-paced business environment. Organizations will invest in tools and technologies that enable the gathering and analysis of data in real-time. This will empower agile decision-making, allowing companies to respond swiftly to market changes and competitive threats. By staying ahead of the curve and leveraging up-to-the-minute insights, organizations can proactively adapt their strategies to meet evolving customer needs.
Enhancing the customer experience will be a key focus for strategic planning, market research and competitive intelligence. Innovative technologies like virtual reality and biometric sensors will provide deeper insights into customer emotions, preferences and needs. These tools will enable organizations to deliver personalized experiences that resonate with customers, fostering stronger relationships and brand loyalty. The ability to create meaningful and impactful experiences will be a significant differentiator in the competitive landscape.
Ethical considerations will play an increasingly significant role in the future of customer centricity. As data privacy concerns continue to rise, organizations will navigate the delicate balance between data collection, customer privacy and ethical practices. Ethical market research and competitive intelligence will be vital for building transparency, trust and compliance. By adopting ethical practices, organizations can maintain the trust of their customers and mitigate reputational risks.
The integration of traditional and external data sources will provide a more comprehensive understanding of customer behavior, market trends and competitive landscapes. Organizations will embrace data from diverse sources such as social media, Internet of Things (IoT) devices and public records. This integration will provide richer insights, enabling organizations to make more informed decisions and develop strategies that resonate with their target customers.
Looking ahead, organizations will proactively identify emerging trends, anticipate competitive moves and predict market shifts. Advanced analytics, scenario planning and predictive modeling will empower companies to prepare for future opportunities and threats. Collaboration across teams and departments will be crucial for a holistic and well-informed strategic planning process. By leveraging the integration and use of data and technology, customer-centricity and ethical considerations, organizations can navigate the dynamic business landscape and achieve sustainable success.
In summary, the future of customer-centricity promises exciting developments and tools to support strategic planning efforts. By leveraging advanced analytics, real-time insights, personalized experiences, ethical practices, diverse data sources and proactive decision-making, organizations can stay ahead of the curve and deliver exceptional value to their customers. Embracing these trends will be key to thriving in the evolving business landscape. The participants of my workshop will gain a solid foundation of customer-centricity and the confidence to embrace new technical solutions within the area.
---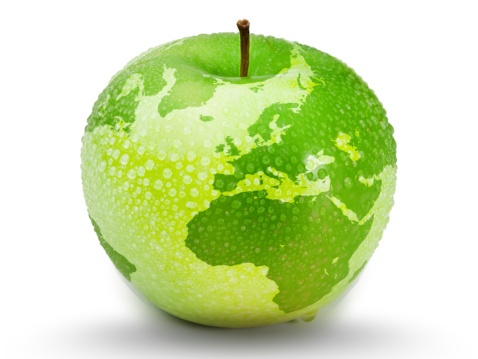 Curriculum
Customer Centricity – Part 1- Year 1
Part 1 Month 1 Championing Customer-Centricity
Part 1 Month 2 Information Audit
Part 1 Month 3 Research Process
Part 1 Month 4 Qualitative Insights
Part 1 Month 5 Quantitative Insights
Part 1 Month 6 Competitive Intelligence
Part 1 Month 7 Efficient Reporting
Part 1 Month 8 Strategy Planning
Part 1 Month 9 M&A Process
Part 1 Month 10 M&A Integration
Part 1 Month 11 Customer-Centric Capabilities
Part 1 Month 12 Customer-Centricity Implementation
---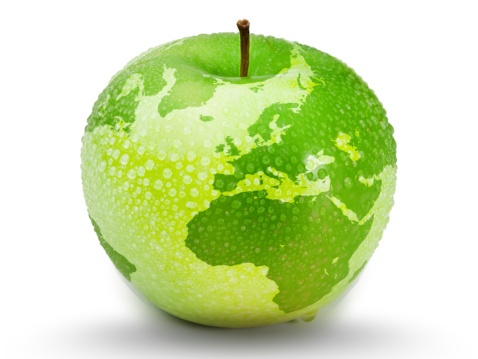 Program Objectives
The following list represents the Key Program Objectives (KPO) for the Appleton Greene Customer Centricity corporate training program.
Customer Centricity – Part 1 – Year 1