Culture Invigoration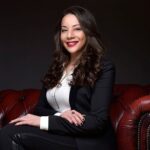 The Appleton Greene Corporate Training Program (CTP) for Culture Invigoration is provided by Ms. Elfouly Certified Learning Provider (CLP). Program Specifications: Monthly cost USD$2,500.00; Monthly Workshops 6 hours; Monthly Support 4 hours; Program Duration 24 months; Program orders subject to ongoing availability.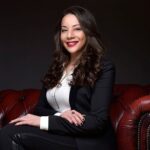 Personal Profile
To be confirmed.
To request further information about Ms. Elfouly through Appleton Greene, please Click Here.
---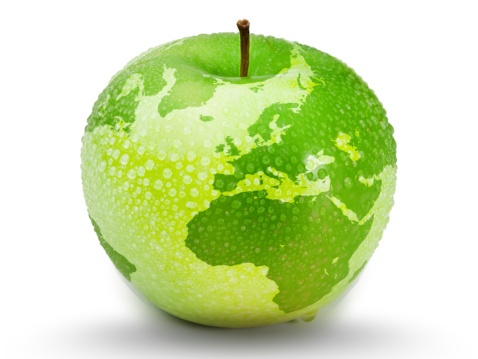 (CLP) Programs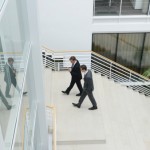 Appleton Greene corporate training programs are all process-driven. They are used as vehicles to implement tangible business processes within clients' organizations, together with training, support and facilitation during the use of these processes. Corporate training programs are therefore implemented over a sustainable period of time, that is to say, between 1 year (incorporating 12 monthly workshops), and 4 years (incorporating 48 monthly workshops). Your program information guide will specify how long each program takes to complete. Each monthly workshop takes 6 hours to implement and can be undertaken either on the client's premises, an Appleton Greene serviced office, or online via the internet. This enables clients to implement each part of their business process, before moving onto the next stage of the program and enables employees to plan their study time around their current work commitments. The result is far greater program benefit, over a more sustainable period of time and a significantly improved return on investment.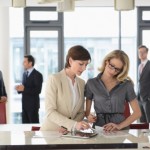 Appleton Greene uses standard and bespoke corporate training programs as vessels to transfer business process improvement knowledge into the heart of our clients' organizations. Each individual program focuses upon the implementation of a specific business process, which enables clients to easily quantify their return on investment. There are hundreds of established Appleton Greene corporate training products now available to clients within customer services, e-business, finance, globalization, human resources, information technology, legal, management, marketing and production. It does not matter whether a client's employees are located within one office, or an unlimited number of international offices, we can still bring them together to learn and implement specific business processes collectively. Our approach to global localization enables us to provide clients with a truly international service with that all important personal touch. Appleton Greene corporate training programs can be provided virtually or locally and they are all unique in that they individually focus upon a specific business function. All (CLP) programs are implemented over a sustainable period of time, usually between 1-4 years, incorporating 12-48 monthly workshops and professional support is consistently provided during this time by qualified learning providers and where appropriate, by Accredited Consultants.
---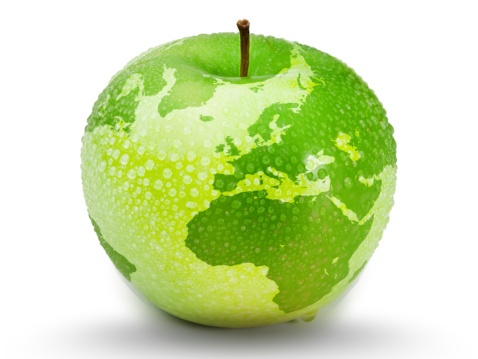 Executive summary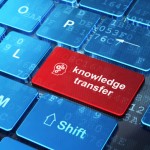 Culture Invigoration
Your company's organizational culture is a strong force. It reinforces workers' trust in their job and keeps them inspired and motivated to perform at their highest level. A workplace's culture is a collection of attitudes and beliefs about how things are done there. Even though it may not be acknowledged frequently, culture has an impact on all of the work that is completed — or not. It has to do with people.
People want to work for an organization whose values they share in the wake of the Great Resignation. According to a recent study, 35% of American workers wouldn't accept a position even if it was a great fit if the company culture conflicted with their personal beliefs. Furthermore, an incredible 91% of managers believe that a candidate's fit with the corporate culture is just as important as or even more important than their education and expertise.
According to another poll, 71% of employees would look for new possibilities elsewhere if the workplace culture declined. It makes logical that companies that concentrate on developing their culture and defining their mission would have the best success keeping their current workforce and luring top talent.
How devoted, connected, and enthusiastic are your employees about their work for your company? You may assess this by keeping a careful eye on employee engagement, or how your team forms deep ties with your company. High employee engagement has enduringly beneficial effects on the business as a whole.
Engagement is greatly increased by a strong culture that values collaboration, community, and diversity. Employee engagement is up to 72% greater in organizations with strong cultures than in those with weaker or misaligned cultures.
Let's look at seven factors that make organizational culture crucial.
---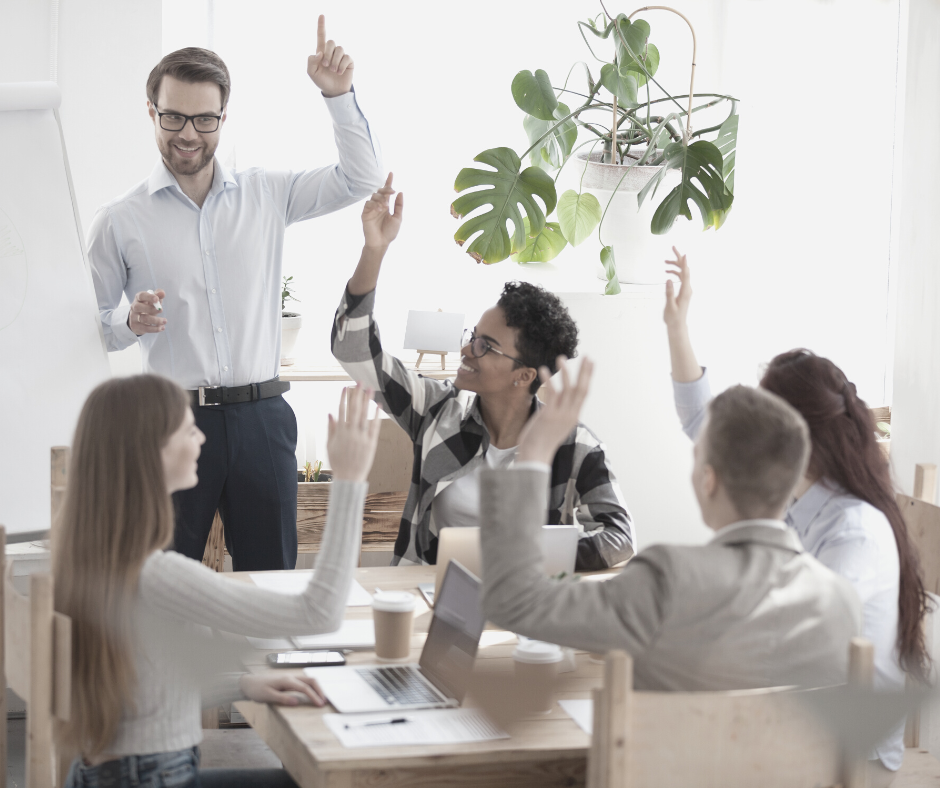 ---
7 factors that make organizational culture crucial
1. It establishes the internal and exterior identity of your business.
Here is an exercise in thinking: Five characteristics that best reflect the culture of your firm should be listed on paper. You may use something like "good work-life balance" or "lots of meetings" or even "team-oriented."
Now, take a moment to consider why each of those qualities is significant for your firm in particular. Why is it important for your business to have a healthy work-life balance? What makes your employees and customers value these cultural traits?
According to Peter Ashworth, your organization's culture "defines for you and for all others, how your organization does business, how your organization interacts with one another, and how the team interacts with the outside world, specifically your customers, employees, partners, suppliers, media, and all other stakeholders."
In other words, because it embodies your corporate culture, it will have an impact on every area of your company. It affects how your colleagues and clients view you because it serves as both your identity and your image.
2. Organizational culture involves upholding your business's guiding principles.
Your company's essential beliefs may be reflected in (or betrayed by) your culture. Your firm's operations, workflow management, teamwork, and customer service practices all combine to create an experience that should reflect who you are as a company and how you see a business operating. In other words, your company's principles in action make up your culture.
However, it is an issue if your professed ideals do not align with your culture. It can imply that your employees are aware that your "core values" are nothing more than a series of useless jargon.
Your company's basic principles should be at the forefront of all daily activities and organizational decisions thanks to a strong corporate culture. Doing so has enormous benefit.
3. Employees can become supporters (or detractors) of your culture.
One of the biggest benefits of an effective corporate culture is its capacity to convert workers into supporters.
More than a reliable income and adequate benefits, your employees desire a sense of purpose in their work. Additionally, when employees feel valued, they are more likely to become culture ambassadors—that is, those who not only contribute to the culture of your company but also advocate for it and embody it both internally and outside.
How can you accomplish this? One strategy is to reward excellent effort. A sense of accomplishment can be found in a culture that recognizes and rewards team and individual accomplishments and that provides credit where credit is due. That is one method to encourage employees to become champions.
However, if your workplace culture doesn't support this, you risk drawing negative attention.
4. A solid company culture aids in retaining your top talent
It shouldn't come as a surprise that staff members who feel like they belong to a community rather than just a cog in the machine are more inclined to stick with your business. In actuality, that is what the majority of job seekers seek in an employer.
Any high performer will tell you that the people are what keep them at their organization. It's due to the strong appeal of a people-centered business culture. It enhances engagement, offers a distinctive employee experience, and strengthens the sense of community among your workforce.
Hiring for cultural fit is one strategy for luring great performers who are innate culture champions.
---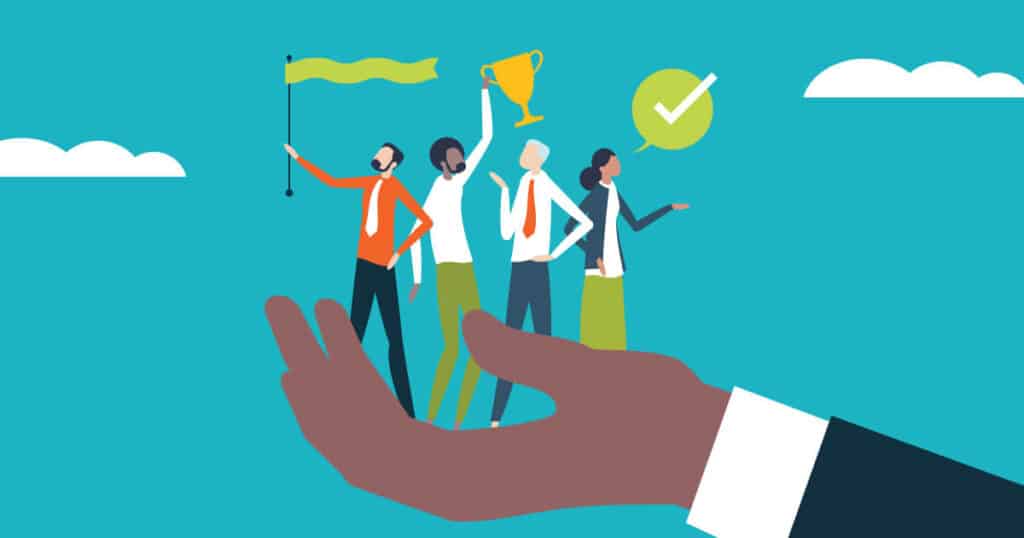 ---
5. A healthy culture facilitates onboarding
The culture of your organization may also serve as a unifying factor there. This is especially true for recent workers who, more often than not, have given the culture they are joining a lot of attention.
It's crucial that your company's culture begins with onboarding because it will serve as a sort of compass for them.
George Bradt, in a Forbes article, elaborates further: "People struggle in new professions because they don't fit well, don't perform well, or don't adapt well to future changes. Your onboarding program should cater to their needs (so they can do real work), assimilate them into the organization (so they fit the culture), and accelerate their progress (so they can deliver and adjust), presuming you've successfully aligned the organization around the need for your new employees and acquired them in the right way.
6. Your organization becomes a team because of your culture.
Successful organizational cultures unite and maintain alignment across your workforce. When your culture is obvious, people from various viewpoints can unite behind it for a common goal. Your company's culture establishes standards for how employees should act, collaborate, and perform as a team.
In this manner, culture can help to blur the lines between siloed teams, direct decision-making, and enhance overall workflow. On the other hand, a poisonous organizational culture has the power to have the exact opposite effect.
7. Culture affects productivity and employee happiness
According to reports, corporate culture directly affects performance and, more crucially, the happiness of your staff. In order to solve both of these issues, a healthy culture strikes the right balance based on shared business values.
Does your organization place such a high value on performance that you feel that your physical and emotional well-being are being neglected? There may be certain circumstances in which it won't be an issue, but in the vast majority of situations, it will hurt your business.
"Employee wellbeing strategies have the potential to bring significant benefits to employees and employers alike, but they need to be introduced in the right way for the right reasons, and at the right time," writes Paul Barrett, summarizing the situation nicely. They must be built holistically in accordance with a business culture that supports their success if they are to be effectively successful. That entails accommodating management practices, flexible work arrangements, and an open culture that gives workers a voice and some influence over the workplace environment.
---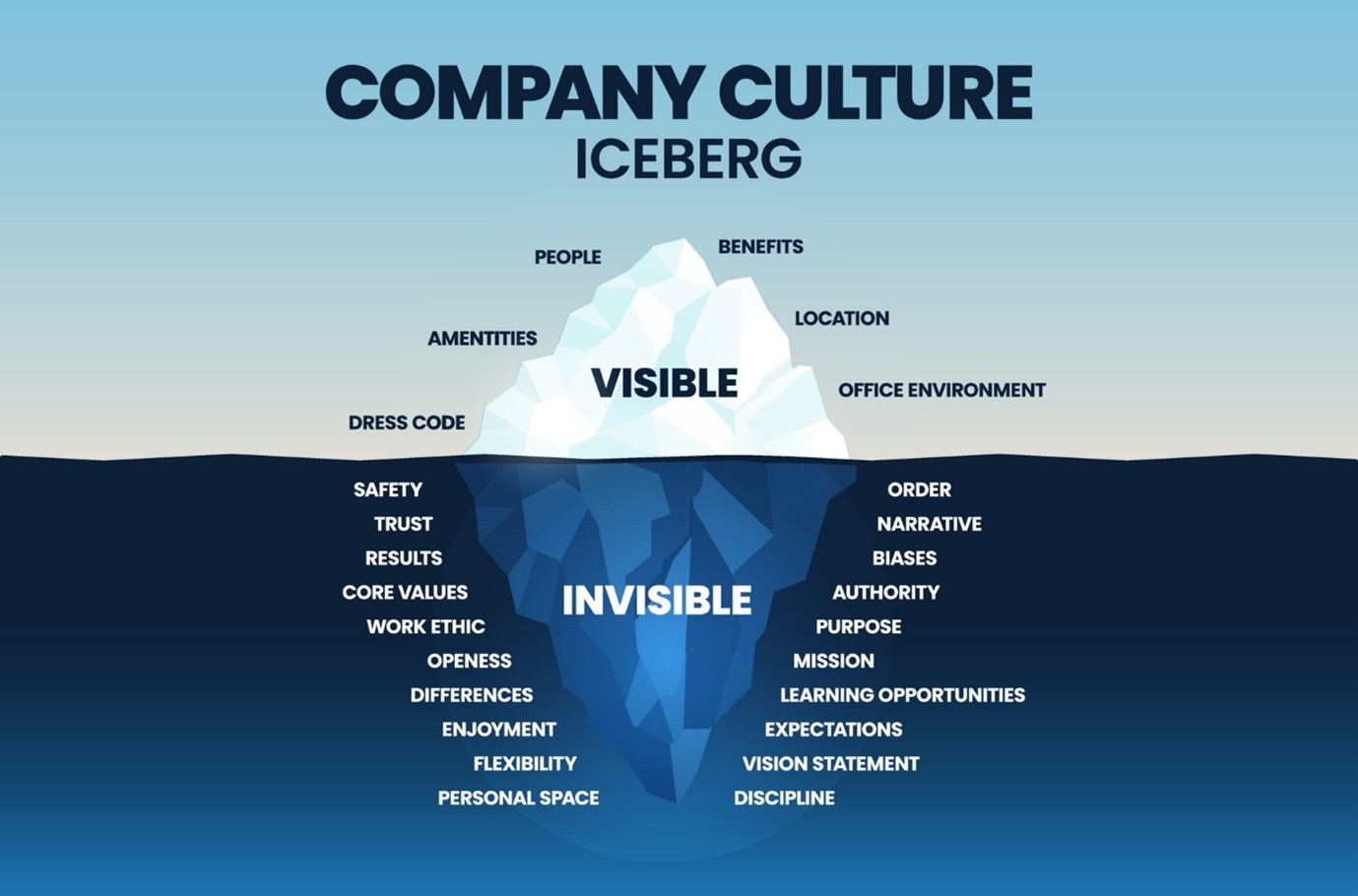 ---
Trends and Competition
The fact that corporate culture is becoming a more common topic of discussion and growth is one of the main motivators. More businesses are focusing on developing thorough brand cultures and maintaining them through continual development. Why? It's caused, at least in part, by the increased conversation about culture. Studies have shown quantifiable increases in turnover for businesses with weak or nonexistent cultures, and entrepreneurs routinely bring up culture in casual conversation.
You might believe that we're just jumping on the bandwagon here and telling you to pay more attention to culture since other businesses are. But keep in mind that these are the businesses you are up against when it comes to luring new employees and winning over clients. You will lag behind if you don't find a means to stand out and at least keep up with a powerful culture.
---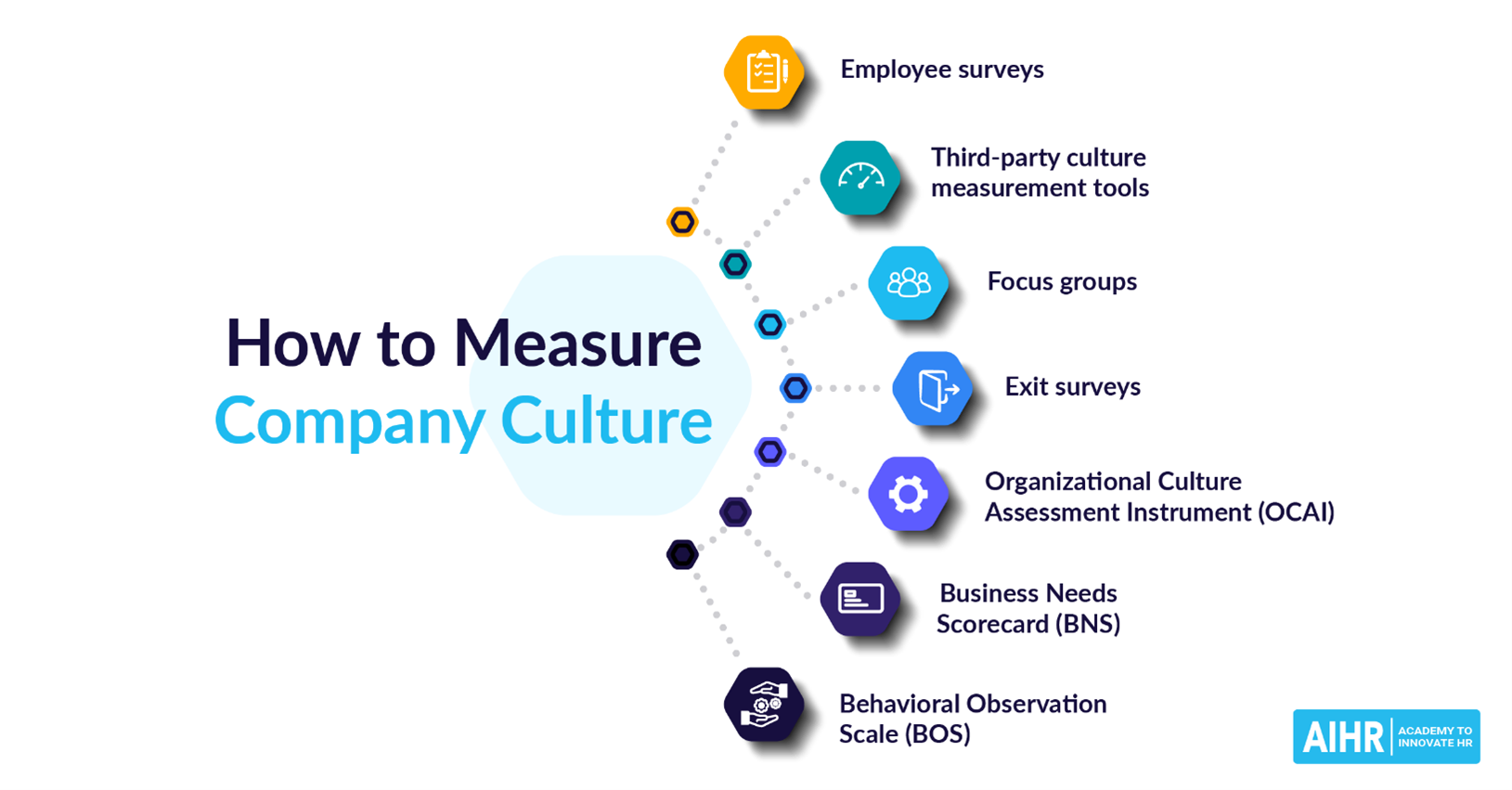 ---
Millennial Expectations
Millennials, whether they like it or not, are the generation in charge of the upcoming changes in the workplace. Your growth can stagnate if you are unable to draw in young talent, and you might eventually run into a talent scarcity.
However, when choosing a company to work for, millennials care most about having a good company culture (in one way or another). You'll start losing the war on hiring if your organization doesn't have a compelling company culture.
Startup Economics
It's also important to note that the entrepreneurial community has benefited from several intriguing new factors brought about by the modern startup economy. Today's business owners have access to nearly limitless digital resources to create businesses, and such businesses (particularly in the IT industry) have the potential to succeed or fail rather quickly. This makes distinctiveness in the market more important, especially in competitive industries, and pushes businesspeople to identify a sticking point for employees who may otherwise quit after a brief assignment.
---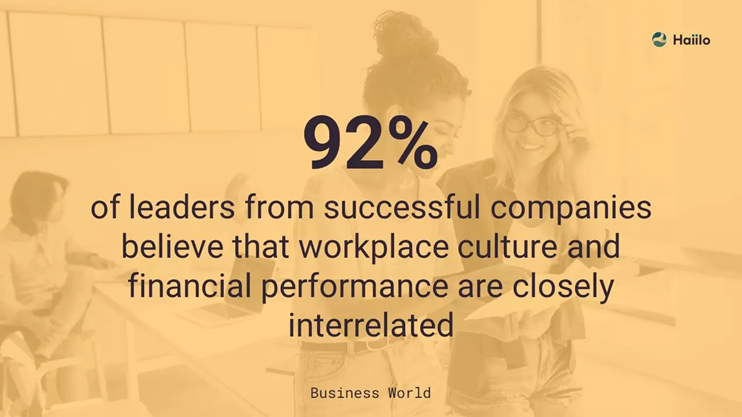 ---
Is a Culture Audit Necessary?
Once you realize how crucial company culture is to the future of your firm—and how crucial it is going to become—you might want to conduct a "culture audit." Basically, this is a means to assess where your culture is at the moment, identify any gaps, and develop a strategy to fill them.
• Theory. How well-defined is the culture at your company? What is its definition? Do your new hires have access to these plans and how precisely is it defined?
• Understanding. How would you rate the present awareness of your corporate culture among your employees? Take a survey of your employees. Do they understand your brand's core principles?
• Consistency. Even though your employees are aware of your culture, they might not continuously "live and breathe" it or enforce it. How frequently do you notice that your team leaders don't follow your ideal culture? What about your employees?
Every firm has a unique culture, so there is no single standard for a "correct" one. However, if you want to be competitive in the near future, you'll need a strong set of values that are consistent and enduring. From here, it will only gain in importance.
---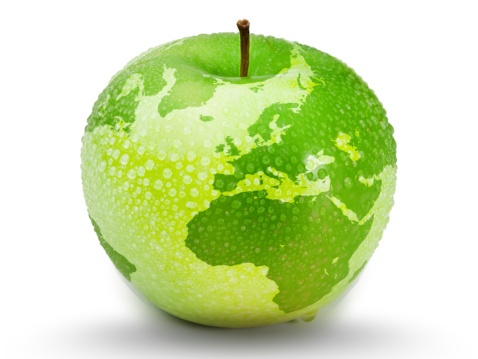 Curriculum
Culture Invigoration – Part 1- Year 1
Part 1 Month 1 Corporate ID
Part 1 Month 2 Future Vision
Part 1 Month 3 Executive Ethos
Part 1 Month 4 Organization ID
Part 1 Month 5 Vision Statement
Part 1 Month 6 Coaching Culture
Part 1 Month 7 Motivation Catalysts
Part 1 Month 8 Investor Alignment
Part 1 Month 9 Customer Engagement
Part 1 Month 10 Leadership Development
Part 1 Month 11 Leadership Cascade
Part 1 Month 12 Organization structure
---
Culture Invigoration – Part 2- Year 2
Part 2 Month 1 Change Management
Part 2 Month 2 Refined KPIs
Part 2 Month 3 Updated Image
Part 2 Month 4 Communication Cascade
Part 2 Month 5 Championing Change
Part 2 Month 6 Learning & Development
Part 2 Month 7 Resistance
Part 2 Month 8 Recognizing Excellence
Part 2 Month 9 Coaching Culture
Part 2 Month 10 Our Identify
Part 2 Month 11 Refined Organization
Part 2 Month 12 Continuous Improvement
---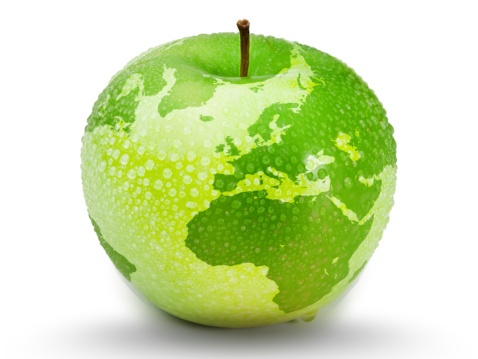 Program Objectives
The following list represents the Key Program Objectives (KPO) for the Appleton Greene Culture Invigoration corporate training program.
Culture Invigoration – Part 1- Year 1
Part 1 Month 1 Corporate ID – Workshops to identify the organization's core identity, Culture, and characteristics.
Part 1 Month 2 Future Vision – An exercise in framing the vision of the future & determining the ideal Culture to create.
Part 1 Month 3 Executive Ethos – Unveiling Executive work ethos
Part 1 Month 4 Organization ID – Culture assessments to identify team motivations, strengths, and growth areas
Part 1 Month 5 Vision Statement – Develop updated vision and mission organization statements.
Part 1 Month 6 Coaching Culture – Defining the right style, scope, and frequency of coaching for the organization.
Part 1 Month 7 Motivation Catalysts – Leveraging assessments where relevant to identify & map motivation team motivation.
Part 1 Month 8 Investor Alignment – Putting investor expectations into perspective and alignment with corporate strategies.
Part 1 Month 9 Customer Engagement – Capturing the current sales and marketing strategy used to maintain engagement.
Part 1 Month 10 Leadership Development – Complementing coaching with developed internal mentorship programs.
Part 1 Month 11 Leadership Cascade – Strategy to engage organization leaders and secure support in culture transformation.
Part 1 Month 12 Organization structure – Assess and build strategic reorganization or recruiting requirements as needed.
---
Culture Invigoration – Part 2- Year 2
Part 2 Month 1 Change Management – Develop a plan to manage cultural change.
Part 2 Month 2 Refined KPIs – Establish metrics to monitor, capture feedback and continuously improve the plan.
Part 2 Month 3 Updated Image – Change in customer engagement strategies captured and cascaded to relevant teams.
Part 2 Month 4 Communication Cascade – Develop fit-for-purpose communication plans for the vision & need for cultural change.
Part 2 Month 5 Championing Change – Identify and onboard champions passionate about cultural transformation.
Part 2 Month 6 Learning & Development – How to create a learning and development plan that supports cultural transformation.
Part 2 Month 7 Resistance – Addressing resistance to change and providing support to those struggling.
Part 2 Month 8 Recognizing Excellence – Develop a corporate recognition program to recognize desired new cultural behaviors.
Part 2 Month 9 Coaching Culture – Assess the impact of coaching on the organization and implement refinements.
Part 2 Month 10 Our Identify – Capturing the feedback from the population and revisiting the vision of the future.
Part 2 Month 11 Refined Organization – Modifications to the team and reporting structure based on insights captured.
Part 2 Month 12 Continuous Improvement – An opportunity to assess the impact of cultural change and implement refinement.
---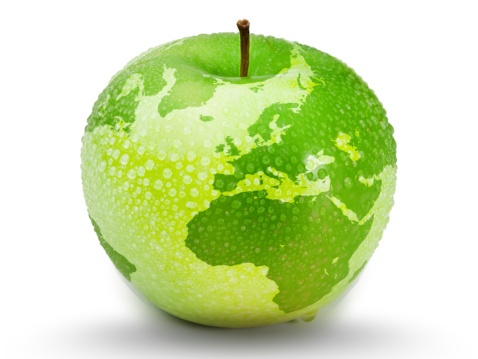 Methodology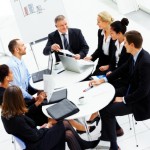 Culture Invigoration
Cultural invigoration is an exciting journey of self-discovery for an organization, a time to reflect on our core identity, Culture, and characteristics. Through engaging workshops, we will identify our organization's unique personality, strengths, and areas for growth. As we envision the future, we will determine the ideal Culture we want to create, and our vision statement will guide us toward our goals. Unveiling our Executive Ethos is critical for leading cultural change, and we will define the right style, scope, and frequency of coaching to support our journey. We will develop a plan to manage cultural change, establish metrics to measure our progress, and provide fit-for-purpose communication plans to keep everyone informed. We will cascade our leadership's commitment to the vision of cultural transformation and reassess our organization's structure to align with our goals. Our culture transformation program will thrive with champions passionate about cultural change, and we will identify and onboard these champions to support our journey. We will create a learning and development plan that aligns with our goals, and our recognition program will celebrate Excellence and recognize the desired new cultural behaviors. We are excited about the journey of culture invigoration and its positive impact on our organization. While we expect resistance to change, we will support those struggling and continuously improve our plan to ensure success. Let's work together to make this journey successful and transform our organization into a thriving culture of growth, Excellence, and collaboration.
---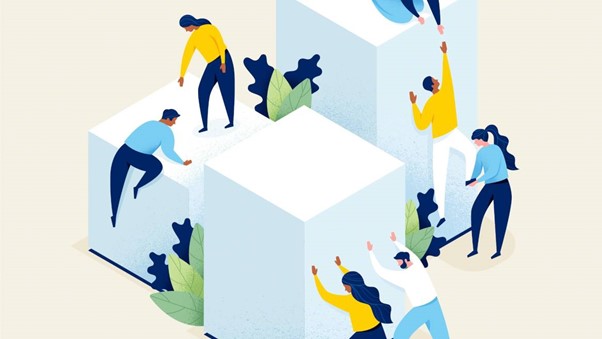 ---
How To Invigorate Your Culture
You can't go wrong investing in organizational culture because it's been discovered that companies with strong work cultures have employee satisfaction rates that are 20% higher. Increased output and higher-quality work are the results.
Management's Function
The cultural shift starts off exciting management, just like any other organization-wide endeavor, but ultimately, it frequently fails to maintain the enthusiasm throughout the transformation. Each top executive and member of management must assume responsibility for the process and continue to be involved.
Here are some strategies for creating a solid cultural pillar in your business:
People. No matter how great your product or service is, if you don't invest in finding and keeping the appropriate employees, you might as well give up. When staff training is insufficient, you may desire an open forum where workers feel comfortable sharing their opinions. Many workers are reluctant to approach their management. If that's the case, a modification is definitely needed. Time to commit to the conversation.
Describe your goals and objectives. You'd be shocked at how many employees are unaware of the vision, purpose, and values of their company. It happens all too frequently, despite the fact that it is a relatively typical scenario. Please go the extra mile to clearly explain to your staff what your organization's vision, mission, and values are. They may continue to be more alert, motivated, and active as a result. Additionally, keep in mind to carry out this action each time you get the chance to interact with a larger group of individuals. Overcommunicating is acceptable.
Collaboration. The secret to creating high-performing teams is collaboration; the devil is in the details. Most essential, the team must be alert for cues and identify the root of any potential unfavorable opinion.
A leader's backing. The leadership of your company has a stronger impact on team empowerment. The team members should feel comfortable approaching the team leaders, which could be accomplished by maintaining an open-door policy where anyone is welcome to drop by any leader's office and chat. Develop a "dinner seating" style of arrangement where every employee, including the leadership, sits and works in the open as you move toward eradicating the culture of offices.
Openness: Due to a lack of openness and procedure opacity, many employees frequently feel demotivated. It is crucial to inform employees of the activities in which they participate or may participate. Give them a sense of ownership and explain their significance. We are only human after all, and it feels wonderful to be respected.
Rewards. A rewards system can be challenging since it might incorporate things like experiential rewards in addition to financial benefits. A rewards system must be created with a variety of options so that practically everyone may find something they like. That's definitely not a simple undertaking, and it can need for:
• Regular internal tests of management and workplace culture.
• Regularly reviewing the incentives program.
• Cooperating with an outside partner.
Challenges. According to a Ladders poll (via Glassdoor), not having a demanding role is depressing and causes firms to lose talent. If used properly, challenging objectives can maximize your talent's potential and promote employee engagement and retention.
• Planning for regular staff cross-mapping for various positions is one instance. Employees might gain new insights as well as new ideas as a result of this.
• If you're starting a new technology program, your staff members need to be aware of the "whys" behind believing in the results and prepared for the change. It could be unproductive to constantly push for change.
Flexibility. Perhaps everything about corporate practice has changed since Covid-19. Being adaptable is no longer simply an option; it is now more of a must. By balancing between creating an engaging and challenging — but flexible — work environment, employee morale and productivity can be raised.
Diversity. Diversity and inclusion are important elements that foster many opportunities, concepts, and creative ideas. It is excellent for boosting employee enthusiasm and can assist with adjusting to shifting social dynamics, which can enable a variety of viewpoints to contribute to your success story.
---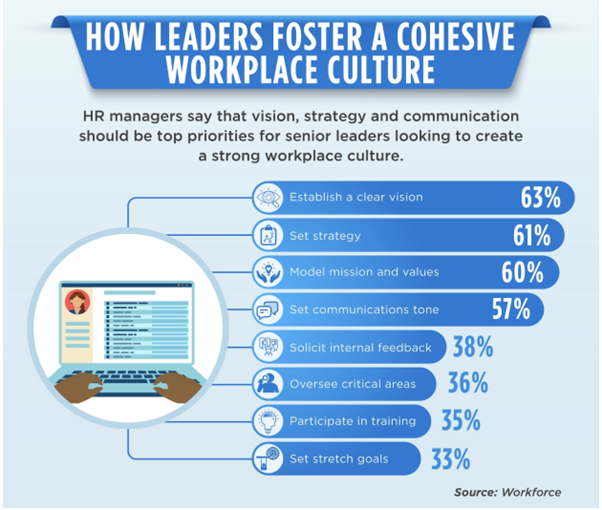 ---
How to Invigorate Innovation in a Stagnant Organization
1. Establish a classroom environment. The learning environment (or lack thereof) that a company adopts has a significant impact on innovation, if there is one characteristic that matters. Without an environment that is open to idea excha