Cultivating Potential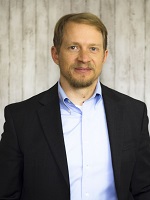 The Appleton Greene Corporate Training Program (CTP) for Cultivating Potential is provided by Mr. Biss MRED Certified Learning Provider (CLP). Program Specifications: Monthly cost USD$2,500.00; Monthly Workshops 6 hours; Monthly Support 4 hours; Program Duration 12 months; Program orders subject to ongoing availability.
Personal Profile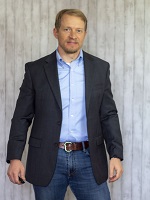 Mr. Biss, MRED, is a Certified Learning Provider (CLP) at Appleton Greene. He has experience in management, marketing, and operations. He has a degree in Mechanical Engineering from the University of Maryland and a Masters of Real Estate Development from Auburn University.
He has industry experience in the following sectors: Non-profit & Charities, Real Estate, Defense, Aviation and Aerospace.
He has had commercial experience in the following countries: United States of America, or more specifically within the following cities: Washington DC, Atlanta GA, Charlotte NC, Orlando FL, and Raleigh NC.
In addition to serving as a KC-130J Transport Plane Commander during global operations throughout North America, Europe, and the Middle East, he served in leadership positions in aviation operations, quality assurance, and maintenance. During one role as a maintenance division officer, he was responsible for the maintenance of a $400MM fleet of aircraft and the leadership of 100 personnel.
Upon retiring from the Marine Corps, Biss pivoted professionally to pursue aspirations in human potential development and has been involved in pioneering work to bring advances human potential development and positive psychology interventions to those in addiction recovery to help cultivate their higher potential for wellbeing and a life of meaning.
Additionally, he serves as a founding member of a water NGO, where he leads small teams into rural villages in Central America to deliver innovative water solutions, having served more than 50 communities so far providing safe water to nearly 12,000 water-insecure people.
To request further information about Mr. Biss through Appleton Greene, please Click Here.
---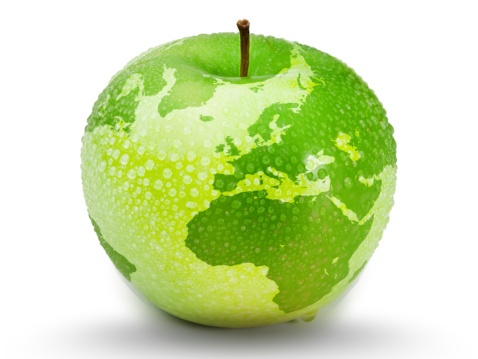 (CLP) Programs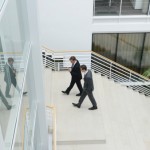 Appleton Greene corporate training programs are all process-driven. They are used as vehicles to implement tangible business processes within clients' organizations, together with training, support and facilitation during the use of these processes. Corporate training programs are therefore implemented over a sustainable period of time, that is to say, between 1 year (incorporating 12 monthly workshops), and 4 years (incorporating 48 monthly workshops). Your program information guide will specify how long each program takes to complete. Each monthly workshop takes 6 hours to implement and can be undertaken either on the client's premises, an Appleton Greene serviced office, or online via the internet. This enables clients to implement each part of their business process, before moving onto the next stage of the program and enables employees to plan their study time around their current work commitments. The result is far greater program benefit, over a more sustainable period of time and a significantly improved return on investment.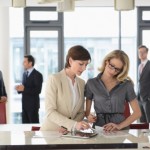 Appleton Greene uses standard and bespoke corporate training programs as vessels to transfer business process improvement knowledge into the heart of our clients' organizations. Each individual program focuses upon the implementation of a specific business process, which enables clients to easily quantify their return on investment. There are hundreds of established Appleton Greene corporate training products now available to clients within customer services, e-business, finance, globalization, human resources, information technology, legal, management, marketing and production. It does not matter whether a client's employees are located within one office, or an unlimited number of international offices, we can still bring them together to learn and implement specific business processes collectively. Our approach to global localization enables us to provide clients with a truly international service with that all important personal touch. Appleton Greene corporate training programs can be provided virtually or locally and they are all unique in that they individually focus upon a specific business function. All (CLP) programs are implemented over a sustainable period of time, usually between 1-4 years, incorporating 12-48 monthly workshops and professional support is consistently provided during this time by qualified learning providers and where appropriate, by Accredited Consultants.
---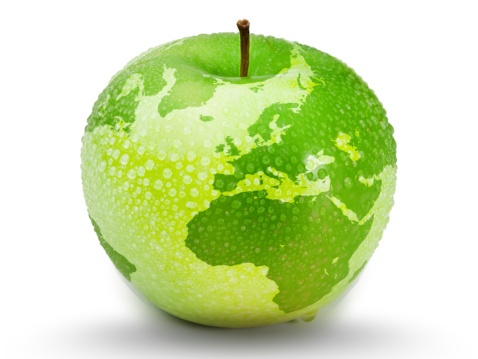 Executive summary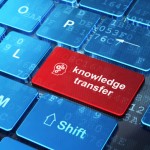 Cultivating Potential
About 14 years into my career as a Marine Corps Officer, I found myself at a painful crossroads. I was earning a great living, was well educated, and had many professional successes to my name. Yet, emotionally, I was dead inside. Every ounce of energy I had poured into attaining what I was "supposed to want and have in life" was for naught; authentic happiness, fulfillment, and joy were absent from my life. Then a mentor guided me to the root of my pain and helped me appreciate that living beneath my true potential was the cause of my suffering. With expert guidance and support, I shed the sinking feeling of not being enough and I was empowered toward a dream life of meaning, boundless joy, and honest fulfillment.
I am now on a mission to share a process for others to break free from false limitations and unnecessary suffering that hold them back from being their best self. Cultivating Potential is just that. This program empowers individuals to live happier, more fulfilling, and more joy-filled lives. By reconnecting with their innate wisdom and personal strengths, participants are set on the path to greater success in all areas of life and significantly enhanced contribution at work and in the community.
With human capital being such a significant investment of a company's resources, it's vital to empower employees to reach their potential and to bring the best version of themselves to the organization.
Participants develop increased confidence, self-efficacy, and a renewed sense of meaning both personally and professionally through the program's step-by-step process. With the tools to take full ownership of their performance and results, participants will begin accepting complete responsibility for their actions (or inactions) and the outcomes they create. This new level of ownership and responsibility provides the freedom to live into their true potential for success, fulfillment, and contribution. And as the employees of an organization take ownership and begin leaning into their true potential, so does the company as a whole.
---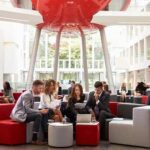 Why this is so important:
As society has tended toward a digital, fast-passed world, individuals in the workforce have strained to keep up with the increased demands on their energy. At alarming rates, people report being more overwhelmed, anxious, or depressed than ever before, resulting in decreased creativity, loss of ambition, and an inability to engage with their full potential.
Climbing rates of consumer debt, drug addiction, treatment for anxiety and depression, obesity, and even suicide tell the tale of how well society is coping. Look a little further, and we see increasing rates of preventable disease in an era when health care, nutritious foods, exercise, and mindfulness apps have never been more accessible.
Many people feel disconnected from the person they want to be, which takes a toll on much more than the individual; it detracts from their ability to show up fully at work and contribute to their organization's mission.
---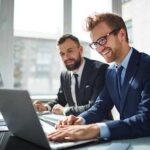 At what cost?
For most companies, human capital is the most significant expense and the greatest asset; entire organizations succeed or fail based on the wellbeing of their employees.
In American alone, a pre-pandemic estimated $750 billion was lost annually to the economy through disengaged employees, absenteeism, turnover, and reduced production, and decreased product quality. Since the pandemic, some estimate this $750 billion annual figure has increased at least 10-20% and will continue to rise at the same rate for years to come.
This financial toll results from a workforce suffering from disengagement, poor individual self-efficacy, lack of connection to others, and a lost sense of meaning. When these symptoms are present, so are substances and behaviors that numb the pain and fill that emotional void. Sometimes, these destructive behaviors become full-blown addictions and fuel the downward spiral of despair and further erode human capital.
---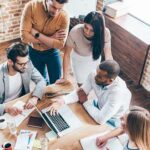 What can be done?
With the right tools and processes in place, there is a tremendous amount of untapped potential that individuals can harness to help themselves become their best version. Learning a few fundamental principles can empower a person to regain control of their life, become clear about where they are and who they want to become, then take decisive action toward achieving any outcomes they seek.
When an organization invests in cultivating that full potential of each employee, the return on investment is experienced in increased productivity, creativity, employee engagement, improved team dynamics, innovation, and performance. Before a company invests more in attracting new talent or reducing employee turnover, it must cultivate the full potential of the valuable employees it already has.
---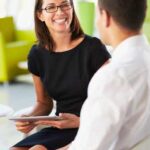 There is no better time than now:
On the heels of the Global Pandemic, recent shifts in the global marketplace have opened opportunities for companies to exploit and gain new ground. The organizations that will benefit the most from this shift are those with the capacity to innovate, adapt, and navigate unforeseen challenges creatively. The degree to which a company can achieve this is determined by the degree to which employees are showing up as the best version of themselves. Empowering employees to be emotionally resilient, self-confident, grounded with a sense of meaning, and able to tap into their strengths is the key to a company reaching its full potential now and for decades to come.
---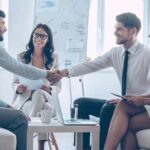 Solution/Process – How this program Cultivates Human Potential
Inspired by Positive Psychology's framework for human flourishing and integrating principles for success that have been taught and refined for nearly 45 years, Cultivating Potential delivers a positivity-focused and strengths-based process for reaching one's highest potential.
This program takes participants through a six-phase process for personal development and professional growth – building the foundation, developing greater emotional resilience, engaging with innate-strengths, cultivating positive relationships, establishing a strong sense of meaning, and developing habits for the greatest achievement.
---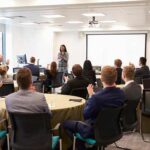 Phase One: Foundation
The height of a building is limited by the strength of its foundation, so too is the height of one's potential success and achievement in life. The first part of building that foundation for growth is believing that growth is possible and accepting that full ownership of one's life is the surest path to reaching one's full potential. This level of ownership requires each individual to accept complete responsibility for the outcomes in their life. For many, stress and a heartfelt desire to do well can force them into a reactionary or survival mindset where attention tends toward external threats beyond their control. This external focus is disempowering and promotes fears or feelings of being overwhelmed. Establishing a foundation for reaching one's highest potential demands taking personal responsibility for one's thoughts and behaviors. With this acceptance of responsibility comes increased self-esteem and a sense of control. Phase One is a significant step towards participants cultivating their full potential; this stage of the program instills that everything a person needs to achieve their ambitions is within their control. Their goals are attainable with their capacity to grow.
---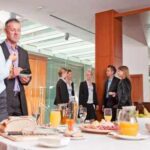 Phase Two: Positivity
"Positivity" is not about being positive all of the time – that is not attainable and would not be productive. In this program, positivity focuses on developing participants' emotional resilience necessary to offer their best contribution regardless of the environment and circumstances around them. Positivity is about bouncing back from losses or negative situations without getting stuck in a negative emotional state or downward spiral. To bolster one's positivity and emotional resilience, one must overcome the effects of negative biases and survival instincts that no longer serve them. Building on the benefits of accepting responsibility, this phase helps participants achieve higher levels of resilience by learning to focus on their past wins and successes. Acknowledging past achievements – from childhood to present day – is a powerful way to develop the self-esteem and confidence needed to lean into the next difficult challenge.
---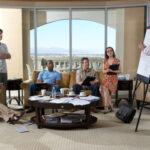 Phase Three: Engagement
With a strong foundation and healthy emotional resilience in place, this phase empowers participants to lean into their life and work with increased levels of engagement. Instead of focusing on unavailable resources, participants will learn to identify and elevate their experience and innate strengths to overcome future challenges. This phase provides tools to recognize and release old thoughts and beliefs that are holding individuals and teams back from their potential so they can uncover new levels of self-confidence and drive that will carry any organization forward. Following a process for developing discipline and managing willpower, participants will turn the techniques they learn into sustaining habits for positive engagement.
---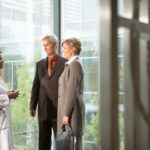 Phase Four: Relationships
The purpose of having an organization is so individuals can work together for the common good. This phase of the program is dedicated to helping participants build relationships that promote collaboration, teamwork, and personal growth throughout the company. While each person may have their own responsibilities, organizations rely on those individuals to contribute positively and constructively to the group's efforts. This collaboration requires healthy relationships to be formed and maintained. Positive relationships need trust, effective communication, mutual support, and understanding to thrive. During this phase, those in leadership positions, or aspiring to be, will learn ways to encourage the growth of their team by modeling the behavior and responsibility they expect from subordinates. Leaders will also learn how to promote personal growth in others by using specific feedback methods during training and evaluations.
---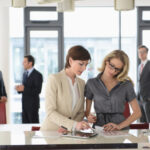 Phase Five: Meaning & Purpose
Purpose, meaning, and joy fuel the passionate energy that allows people to put forth their best. A strong sense of meaning has been proven to be a critical element in one's ability to suffer through the trying times and fulfill their ultimate vision of success. Authentic joy shows up in different ways and at different times for everyone. However it shows up, joy releases natural endorphins that reduce stress, recover immune function, and improve cognitive function. Joy also increases one's drive to engage in work that is meaningful to them. By leveraging specific tools and processes introduced in this phase, participants will find an increased capacity to contribute at work and make an impact within the organization.
---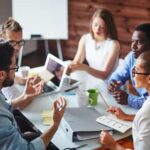 Phase Six: Achievement
The final phase of this Cultivating Potential process ties together each program element to ensure the best platform for success and achievement. To make the most significant strides toward achievement, one must be crystal clear about the goals they intend to meet. While setting clear goals is an important step, what happens in execution ultimately determines success or failure. The basic principles for achievement are timeless; learning to apply these principles to today's rapidly-evolving world is the key to success. By accepting responsibility and leveraging innate strengths, participants will discover tools that make reaching goals inevitable.
---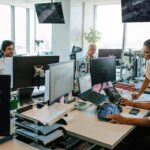 Outcomes – What Will Clients Achieve as a Result
Humans are incredibly resilient and are endowed with a tremendous amount of individual potential. With the right processes to cultivate that innate potential, people can overcome their fears and previously held limiting beliefs to attain higher levels of success than imagined before.
Cultivating potential is a process that empowers each individual to live and perform at their highest level by overcoming internal barriers to success such as a limited mindset, poor emotional resilience, and lack of self-efficacy.
A paradigm shift from a fixed mindset of preservation to a growth mindset of opportunity and advancement is what lays the foundation for becoming our best selves and cultivating our highest individual potential. While this process is straightforward and simple to comprehend, overcoming the innate biases for protection requires a systematic approach to be effective and provide sustainable results.
By the end of this program, participants will benefit from:
– a growth mindset that recognizes past successes and the ability to grow to overcome future challenges,
– an ownership of their innate strengths that can be leveraged when obstacles arise,
– self-care routines for promoting a more joy-filled and meaningful life,
– performance habits that promote higher achievements.
These benefits work synergistically to help participants reach their highest potential. As the six-phase process unfolds, participants will experience transformational shifts in their self-efficacy, positive affect, creativity, and resilience. These measures all contribute to a process of cultivating higher actualized potential from each member of the workforce, which translates to cumulative increases in workforce capital at every level.
In the global marketplace, some corporations invest heavily in developing the individuals that make up the organization – these are the companies that adapt, innovate, and expand in reach, impact, and profits.
---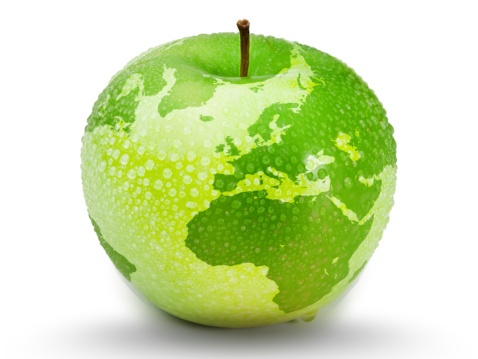 Curriculum
Cultivating Potential – Part 1- Year 1
Part 1 Month 1 Framing Potential
Part 1 Month 2 Growth Foundation
Part 1 Month 3 Promoting Positivity
Part 1 Month 4 Fostering Resilience
Part 1 Month 5 Enhanced Engagement
Part 1 Month 6 Strengths Ownership
Part 1 Month 7 Team Cohesion
Part 1 Month 8 Spheres Leadership
Part 1 Month 9 Established Meaning
Part 1 Month 10 Cultivating Joy
Part 1 Month 11 Unlimited Potential
Part 1 Month 12 Continuous Growth
---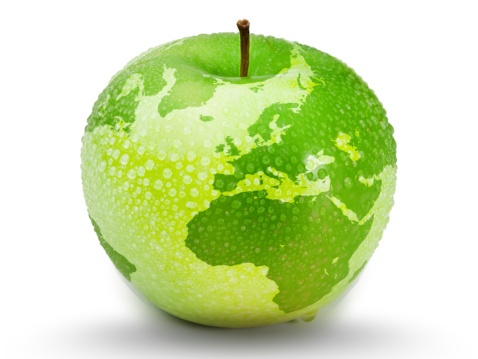 Program Objectives
The following list represents the Key Program Objectives (KPO) for the Appleton Greene Cultivating Potential corporate training program.
Cultivating Potential – Part 1- Year 1
Part 01 Month 01: Framing Potential
Cultivating Potential carries a theme throughout that each module is "positivity-focused" and "strengths-based." This first module will introduce the concept of such an approach and its opportunities for personal growth and increased potential.
This module then aims to empower the audience with a clear understanding of what human potential is and what factors can inhibit or elevate one's actualized potential throughout life. As participants will begin to fully appreciate, every human has an incredible amount of untapped potential within them. Each person also experiences many events, circumstances, and conditioning that limit this expressed potential behind walls of insecurity or fear. Before long, many develop a propensity to settle for results and achievements far beneath what they genuinely want and are capable of attaining.
Fortunately, the forces limiting one's innate ability begin to dissolve once a study of human potential begins. This in-depth study of human potential introduces many concepts and principles that will be developed fully during later modules. Core concepts for this workshop include self-efficacy, positive affect, happiness setpoint, eudemonic vs. hedonic happiness, overall life satisfaction, illness-wellness continuum, and personal responsibility for outcomes. With this foundation established, participants will chart a course forward that follows a holistic and comprehensive approach that addresses each element of positive psychology's PERMA model. PERMA, an acronym for Positivity, Engagement, Relationships, Meaning, and Achievement, addresses each avenue for personal growth and wellbeing.
By the end of this module, participants will be confident that they can tap into much more of their innate potential and have a clear vision for how this journey will be accomplished in the coming months. While this module is more about sharing concepts and laying a foundation for growth than it is about the application, participants will have a renewed spirit for growth and future possibilities that is itself an empowering outcome.
---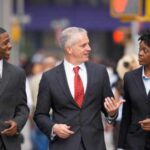 Part 02 Month 02: Growth Foundation
This second module shifts the focus from learning ideas to application and the Cultivating Potential process for personal transformation.
A growth foundation begins with helping participants to adopt a growth mindset. Too often, we fall prey to the false belief that we as individuals have fixed strengths, talents, and abilities. Recent neuroscience and positive psychology have shown that skills and abilities are not a fixed variable but can continue to develop throughout a person's life. Adopting a growth mindset (the focus for this module) provides the context for tapping into innate abilities that have yet to be revealed and processing for honing skills, gaining knowledge, and developing habits that reinforce personal growth.
Once a growth mindset is adopted, the possibilities for increased performance and heightened achievement become near limitless. This change starts with learning to accept full responsibilities for our individual actions and the outcomes we experience in life. Shifting the locus of control over our outcomes to the thoughts, visions, and actions we can control is a personally liberating and incredibly empowering skill to develop. Participants will leverage new tools to analyze how they can best respond to events and circumstances to get the outcomes they seek, regardless of external factors that influence the situation.
By the end of this module, participants will be ready to give up old habits of complaining, blaming, and excuse-making to focus their attention on their personal ownership of the situation and the responses that will lead to constructive outcomes. Through process-oriented performance evaluations, leaders at every level will learn to promote a growth mindset in their team members and co-workers.
With sights set on what is possible with a proper growth foundation, any participant's inclination to shy away from one's most ambitious goals will be addressed through processing limiting beliefs. Too often, it is not one's innate ability that limits their level of achievement as much as it is false beliefs about what is possible for that individual, team, or organization to achieve. These false beliefs become self-fulfilling prophecies as we as individuals or groups limit our expectations for future outcomes; our performance is governed to meet the falsely perceived limitation we hold.
---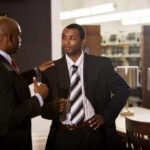 Part 03 Month 03: Promoting Positivity
Positivity is not about being positive all of the time. Positivity, in this sense, is about developing the emotional resilience necessary not to get stuck in a negative place for too long and to have the tools to rebound from emotional triggers constructively. As a continuation of mindset work, this module will introduce tools that participants can use to develop greater emotional resilience while improving self-efficacy. One of the most significant improvements to emotional resilience comes from applying a positivity-focused approach to our personal inventory.
It's a natural human tendency to ruminate over our past mistakes, failures, and setbacks. Our brains are wired for survival before anything else; part of that survival is avoiding repeat behavior that may jeopardize the fulfillment of our basic needs. In our brain, this translates to, "I must keep all of my past errors top-of-mind so I don't repeat them." The obvious flaw in this well-intended mindset is that remembering our mistakes or shortcomings is not enough to prevent a recurrence. Additionally, being vigilant toward the negative aspects of our past only erodes our confidence today by increasing stress and depleting our self-efficacy. By understanding this negatively biased propensity of thought, we have the power to take action and change this natural tendency by adopting a new approach.
Regardless of how many perceived weaknesses, defects, or past mistakes a person has, there are always many more past wins, successes, and innate strengths to acknowledge. A simple exercise of listing out one's past wins and successes on a comprehensive accomplishments list is a transformation exercise that starts promoting positivity. Once a habit of positive recognition is established, we are empowered for greater confidence and improved self-efficacy—these restored positive emotions fuel our creativity, mental performance, and personal drive.
---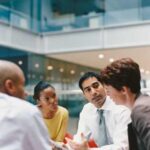 Part 04 Month 04: Fostering Resilience
Resilience is a crucial ingredient to the life experience that makes happiness, fulfillment, and achievement possible. When many think about resilience, they conjure a negative association to other concepts like struggle, suffering, burnout, and surviving. While resilience is a trait that allows us to persevere through challenging times, its deeper purpose is to provide the foundation for people to experience everything worthwhile in life. It requires resilience for a person to experience the empowering emotion of eudemonic happiness. Resilience is needed to achieve eustress – the stress response that benefits health, motivation, performance, and emotional wellbeing. This fourth workshop will deliver processes for improving resilience in a positive context so participants can leverage this resilience for personal growth and increase potential.
A core element of this Fostering Potential workshop is the introduction of the "Spheres Approach." This Spheres Approach framework provides tools for mindset and emotional resource management. A person's mental and emotional energy is a finite resource. Too often, people allow things that don't directly affect them or things outside of their control to consume much of their limited mental energy. This distraction of attention reduces the mental and emotional energy available to invest in professional responsibilities and other more meaningful elements of life.
The introduction of the Spheres Approach during this workshop will empower participants to clear distractions from their awareness by removing unnecessary negative concerns and other frustrations that are outside their "direct control." This part of the process is often enough to help increase one's resilience and improve their ability to contribute to their organization positively. This refocusing of mental and emotional energy is a significant step toward cultivating one's higher potential.
---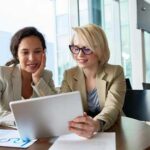 Part 05 Month 05: Enhanced Engagement
Module five focuses on increasing individual engagement to improve personal performance and organizational productivity. This workshop allows participants to investigate various factors that promote and detract from personal engagement. Specifically, this workshop provides processes for improving personal responsibility and accountability, strengthening integrity, and overcoming elements of fear that compromise engagement.
There is no more significant influence on one's engagement than their willingness to take one hundred percent responsibility for the outcomes they experience. During this section, participants will discover how they can alter their responses to events and circumstances in ways that will ultimately produce the outcomes they seek. Following a deductive process that promotes greater accountability, this module will empower participants with increased feelings of control and competence. The mindset shift to increased personal ownership and responsibility often inspires a cultural change where tendencies to blame, complain, and or make excuses give way to improved problem-solving capacity and resourcefulness.
Personal integrity is not just a measure of truth in one's words; it is a measurement of the coherence between one's actions and core beliefs. The integrity of its foundation determines the potential height of a building. So too are is the heights a person can achieve in success and the fulfillment of their potential–the foundation for human potential is built on the integrity of actions and character. Through reflection and personal inventory, participants will discover where and how they can improve their personal and professional integrity to strengthen their foundation for reaching their higher potential.
The last section of this module addresses the emotional elements of fear that manifest in various ways, consciously and subconsciously. Fear is a natural human response to facing the unknown. And we can know nothing in the future with absolute certainty. Consequently, the growth of an individual or organization requires venturing into the unknown, which makes experiencing fear on some levels inevitable. Fortunately, by understanding the variety of ways fear can show up and analyzing the root causes of fear that exists, individuals can learn to act in the face of internal discomfort and external uncertainty.
---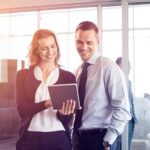 Part 06 Month 06: Strengths Ownership
It is valid for both individuals and organizations, there is nothing that either can do with the tools and resources they do not possess. It is also true that considerably more can be accomplished when full ownership is taken of the intrinsic and acquired resources at one's disposal. Throughout this sixth workshop, participants will learn how to take full advantage of the available resources, from the innate strengths they possess to the skills, talents, and abilities they can develop. This strengths-based focus on intrinsic capacity is a process that starts within individuals and soon expands outward to positively influence resource management and promote creative problem-solving.
A primary focus for this strengths-ownership module is a shift of mindset from focusing on obstacles to concentrating on opportunities. Humans tend to have a natural negativity bias that draws their awareness to possible threats for survival. This natural attention to past mistakes, personal flaws, and weaknesses often leads to reduced confidence, increased stress, and diminished capacity for accepting responsibility. To take ownership of one's true potential, an individual must first be aware of their innate strengths. Strengths Ownership guides participants through a process to identify and then positively affirm the character strengths within them.
The second part of Strengths Ownership focuses on maximizing one's capacity to use their strengths through the management of willpower, habits, and discipline. With a clear understanding of how these three elements relate, participants will be empowered to manage their finite resources of willpower to improve their capacity to overcome internal resistance that becomes an obstacle to the results they seek. With this alignment of innate strengths and willpower management, participants will experience remarkable shifts in productivity, efficiency, and performance and will continue the journey of living into their higher potential.
---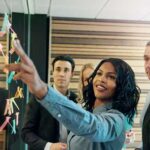 Part 07 Month 07: Team Cohesion:
Module seven is devoted to strengthening the fabric of connection between groups, teams, and partnerships within an organization. Drawing from the Crew Resource Management model that has become popular in many industries from aviation to medicine, participants will learn practical methods for improving connection, enhancing communication, and developing relational synergies within the company. Arguably the most critical skill for Personnel Resource Management is communication. Interpersonal communication occurs in many verbal and non-verbal ways. This workshop delivers a Content/Context communication theory with tools to improve efficiency and effectiveness of communication. Once fully adopted, this communication approach will help participants diffuse anger, prevent judgment, foster compassion, and cultivate greater empathy and appreciation for others. This workshop will help individuals communicate better with others, but it also helps people understand and communicate with themselves in a way that evokes confidence and builds resolve.
Humans are social creatures that draw a lot of influence from the relationships that are maintained. Some relationships are toxic to a person's personal growth and capacity to reach their potential. Other connections are nurturing and supportive of personal growth while providing positive accountability. Even with the best intentions and best communication skills, some relationships will not flourish. This workshop will also lead participants through a process to assess their current relationships, both personal and professional. This assessment will illuminate some connection deficiencies, relationships that individuals must avoid, and opportunities to develop new relationships or build on ones already established.
---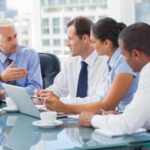 Part 08 Month 08: Spheres Leadership
Module eight builds on the concepts from the Spheres Approach that the fostering resilience workshop introduced. When adapted to a leadership philosophy, the Spheres Approach can help improve work climate, co-worker relations, employee satisfaction, and the quality of the goods or services the organization produces.
Many of the same Spheres Approach techniques used to process stress, overcome challenges and cultivate greater happiness and joy in life can be applied to one's leadership style to create a more positive and productive team. Throughout this workshop, participants will be empowered with techniques to:
– Protect their group from outside distractions and negativity;
– Improve the working relationships of those on a team;
– Increase the individual contribution and creative involvement of everyone;
– Effectively deal with internal problems or conflicts that arise;
– Increase the performance of the team and the quality of work produced;
– Create a more positive, fun, and rewarding place to work.
During this workshop, participants will also discover ways to bring a greater sense of purpose to their role as leaders by tapping into their passion for service. Being in the service of others is a behavior with emotional, physiological, and spiritual benefits. When participants learn to shift their focus from controlling to being of service to those they lead, participants' capacity as leaders expands because they develop the ability to cultivate the potential of those they lead. This servant leadership goes beyond managing the resources that a team has to work with and the environment within which they work; it ventures into finding and developing each person's strengths and talents that make up the organization. During this workshop, the participants learn the most effective processes for cultivating this potential in others, including process praise and constructive feedback. Both of these promote the adoption of a growth mindset in others which is a bedrock for personal growth.
---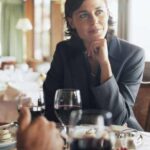 Part 09 Month 09: Established Meaning
A Will to Meaning is a driving factor that increases one's ability to overcome adversity and navigate challenges constructively. A sense of meaning provides the capacity to endure difficult and trying times. In order to flourish in the face of adversity and tap into a person's innate resilience, they must have a positive meaning for what they do and why they are trying to succeed. Individuals can find meaning in activities as simple as a daily task and as complex as an organization's mission. What provides that personal sense of meaning will vary from person to person, but all people must have a strong and positively correlated sense of meaning for what they do in order to excel.
When participants have learned to establish this sense of meaning, they will tap into a source of eudemonic happiness. Unlike the fleeting hedonic happiness a person feels in a moment of indulgence or accomplishment, eudemonic happiness provides satisfaction and fulfillment that endures through life's challenges while fueling positive self-efficacy and emotional affect. As this positive-meaning derived happiness increases, so does one's confidence, ability to handle stress, and capacity for suffering through momentary setbacks without losing their sense of drive or future ambition.
Once a personal sense of meaning and purpose is developed, this workshop ties personal meaning with the organization's mission. A sense of meaning for many in an organization can be drawn from a company's mission and vision statements. However, to develop the most significant sense of meaning at the individual level, that meaning may come from a combination of personal and professional aspirations. Some draw their sense of meaning from serving as part of a team providing for a worthwhile cause. Others draw a sense of meaning from their ability to love and provide for loved ones, and some find the greatest sense of meaning from creating something new or impactful. Individuals can tie each of these sources of meaning to their role at the organization. When this meaning is first established and then focused upon, participants' ability to reach their full potential for contribution and performance is unleashed.
---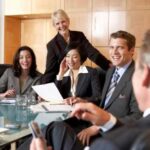 Part 10 Month 10: Cultivating Joy
Joy is an essential element of optimal human functioning. Creativity, performance, and resilience all improve when individuals invite a healthy level of joy into their lives. This tenth workshop provides multiple tools that will help participants experience the benefits of a joy-filled life.
Too often, as personal responsibilities and time commitments expand, individuals sacrifice activities that promote natural feelings of joy. Sometimes seen as an indulgence that is not deserved until more work is done, joyful activities are a primary source of natural endorphins that reduce stress, improve physical health, and boost brain function. As the frequency of joy experiences diminish from one's life, so does their capacity to handle stressful situations and to make a full contribution to work and family.
Even though they can elicit a full spectrum of positive emotions – even euphoria at times – joyful experiences are not an indulgence to put off until other responsibilities are complete. Sacrificing joy in one's life is not an act that merely sacrifices one's own pleasure; it is a behavior that inhibits the opportunity to put forward the best version of one's self. Through the activities in this workshop, participants will learn to appreciate joyful experiences as a critical ingredient of a flourishing life. They will adopt tools for incorporating more joy-filled activities, which bring a range of benefits to performance and heightened potential.
---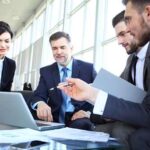 Part 11 Month 11: Unlimited Potential
Building on the traditional SMART goal setting approach, this workshop will help participants adopt a SMART(Plus) process that focuses on techniques to ensure the achievement of goals, not just their setting. Built into this process are considerations for contingencies when planned actions cannot be completed and strategies to improve follow-through. Feedback about progress and performance is a vital tool for enhanced achievement. Learning to use all forms of feedback – positive and negative feedback, internal and external sources – is a strategy that can optimize resource usage and expedite process improvement times. The techniques participants will adopt are equally applicable to personal development goals, career goals, and team goals as they are for innovation and product development goals.
---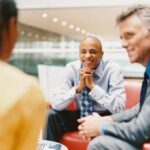 Part 12 Month 12: Continuous Growth
This final workshop is devoted to reviewing the entire Cultivating Potential process and tying all elements of this program together. This twelfth module will revisit some of the critical components of Cultivating Potential to make new connections and deepen the synergies between tools introduced throughout the year, allowing participants to continue their journey toward their highest potential.
Revisiting the topics of self-efficacy and positive affect that are the critical ingredients to actualized human potential, participants will engage new techniques for self-care and tools to inspire a process of continuous growth and personal improvement.
---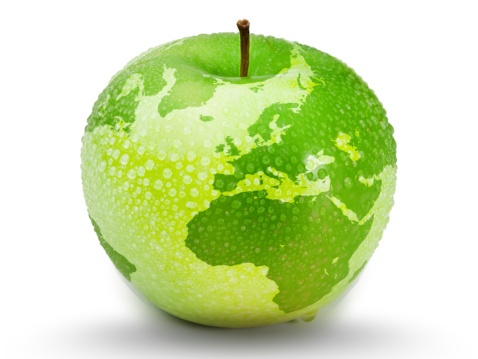 Methodology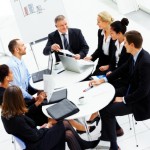 Cultivating Potential
Program Planning (Months 1 – 2)
The Cultivating Potential workshop is not simply a sharing of knowledge and ideas about human potential; it is a process of learning, adopting, and refining proven concepts and evidence-based practices that promote personal ownership of the process and full implementation.
To effect this transformation, Cultivating Potential is delivered through experiential-learning style workshops with audience participation, group activities, combine storytelling, and demonstrations. This style of workshop presentation allows immediate implementation and sustainable results.
Cultivating Potential is a process that encompasses six distinctive phases of personal and organizational growth:
Phase One: Laying the Foundation for Unlimited Potential
Phase Two: Positivity Bias and Personal Resilience
Phase Three: Strengths-Based Engagement
Phase Four: Meaning-Centered Approach to Success
Phase Five: Group Cohesion, Synergy, and Leadership
Phase Six: Breakthroughs in Productivity and Achievement
Phase One: Laying the Foundation for Unlimited Potential
Appropriately named, the first phase is Laying the Foundation for Unlimited Potential. This phase focuses on developing that foundation for Cultivating Potential. Paramount for this stage is the adoption of the human potential model for productivity and success. Throughout this phase, we delve into understanding the interrelationship between actualized potential, self-efficacy, affect, and mindset. With techniques to capitalize on phase one, participants will begin experiencing improvements in their performance, happiness, productivity, and joy.
---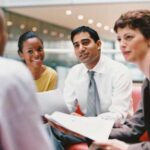 Program Development (Months 3 – 4)
With the foundation for Cultivating Potential laid, the next phase promotes developing individual and team culture by establishing a positivity bias and strengthened resilience.
Phase Two: Positivity Bias and Personal Resilience
In most ways, our perception defines our reality. That holds for individuals as well as organizations and the opportunities they perceive and engage. Recent science demonstrates that an individual's perception and beliefs will influence the outcomes of an experiment regardless of whether that individual is the experimenter or the object of the experiment.
With perception strongly correlated to experiences and outcomes, individuals and organizations need to understand perception biases that can influence a person's reality and positively or negatively affect results.
The term Positivity doesn't describe an expectation or propensity to be "positive" all the time. More so, as developed in Cultivating Potential, positivity refers to an individual's and organization's ability to experience a full range of challenging situations and emotions without tending in a negative direction or being stuck in a counter-productive cycle.
Regardless of other factors, resilience is one of the greatest assets for weathering the inevitable challenges and obstacles that present themselves. Growth requires setbacks, and innovation requires some momentary failures. Resilience is what fuels the ability to progress through and beyond these setbacks and failures. An organization's capacity to adapt to changes, pursue opportunities, and expand into new markets is founded on the leaders' and individuals' resilience.
---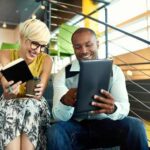 Program Implementation (Months 5-11)
With the Cultivating Potential process, implementation takes place throughout the program. Workshops are delivered in an experiential-learning style that incorporates demonstrations, group exercises, and individual activities that allow for immediate adoption of the Cultivating Potential process.
With the foundation for unlimited potential in place and a positivity bias established for improved resilience, the next phase of the process focuses on strengths-based interventions for enhanced engagement.
Phase Three: Strengths-Based Engagement
It is true of every individual, team, or group that there are inherent weaknesses, deficiencies, or "opportunities for growth." Too often, many approaches to improved performance or growth focus are negatively biased with an overemphasis on correcting what is "bad" or "defective."
This implementation phase of Cultivating Potential takes an alternative approach that emphasizes the innate strengths and available capabilities within the individuals and teams of the organization.
There are two significant benefits to this strengths-based approach. First, it has been demonstrated that what we focus our energy and attention on often persists and, in many cases, can expand. With the nature of cognitive biases, namely perception biases like confirmation bias, when we expend effort focusing on "negative" aspects of a situation, we begin to see everything in a more negative, limiting way. This tendency impedes performance and diminishes expectations for future outcomes.
Cultivating Potential helps leverage this element of human nature to one's advantage by shifting to focus on strengths, skills, and capabilities by promoting personal growth, individual self-efficacy, and improved confidence. This process leads to organizational development through increased creativity, engagement, perseverance, and efficiency.
The second benefit to a strengths-based approach is the unlimited upside for improvement. When focusing on weaknesses or threat mitigation, there is only so much you can improve before the diminishing returns exceed the resources available for improvement. This is not unlike a cost-savings approach to increase profits; businesses can only reduce operating costs and material expenses so far. On the other hand, if you increase profits by increasing revenues, there is more potential for untethered profit growth. Cultivating Potential through a process that leverages strengths and increases employee engagement of talents and skills creates an opportunity for unmatched improvements in innovation, collaboration, and performance.
Phase Four: Meaning-Centered Approach to Success
This phase of Cultivating Potential delivers a process for finding meaning and purpose that improves individual, team, and organizational performance.
Individuals perform their best when they feel emotionally, spiritually, and physically invested in what they do. A strong sense of meaning is the key for most to find the emotional, spiritual, and physical fulfillment they seek. Some find this sense of meaning in the specific work they do and tasks they perform; others find it in the broader mission they contribute to or outside work in their personal endeavors. Regardless of where a strong sense of meaning is found and cultivated, those with this meaning in their life develop stronger drive to perform, greater resilience in all areas of life, and are generally happier, healthier, more creative, and productive. When engaging work and life with a sense of meaning, passion and joy also increase, promoting overall wellness.
Phase Five: Group Cohesion, Synergy, and Leadership
Building on Strengths-Based Engagement and Meaning, the next phase of Cultivating Potential delves into professional relationships, management, and interpersonal communication to develop the organization's groups, teams, and divisions. The key to collaboration and teamwork is effective communication, whether verbal or non-verbal. During this phase, the program will introduce participants to the Content-Context model for communication. The adoption of this communication theory improves effectiveness and efficiency interpersonally while promoting synergies between departments.
Leadership development is critical for reaching the higher potential of individuals and groups. Leadership refers to the leadership of others; it also applies to self-leadership that helps inspire us to be the best versions of ourselves. Cultivating Potential empowers participants with The Spheres Approach to leadership. This systematic approach to leadership and resource management empowers leaders to decipher relevant external influences from the cacophony of "important" and "urgent" noise, which empowers individuals and resources in a group toward positive performance by staying constructively on-task thus maximizing the positive impact or output. Specific tools are provided that leaders can leverage to implement and expound upon this Spheres Leadership approach.
Phase Six: Breakthroughs in Productivity and Achievement
Experts who have studied performance and success have concluded that there is a specific Science to Success. By following certain principles, there are steps any individual can follow to achieve maximum results. This process begins by establishing clearly-defined goals. Success is not merely about goal-setting; it is more about setting goals so they can be broken down into straightforward strategies and actions steps that provide predictable results. These initial plans are a great starting point for resource allocation and setting expectations, but even the best-laid plans often fail once execution begins. Unforeseeable circumstances always occur, and the best performance predictions will deviate from actualized results. For these reasons and others, a reliable process for feedback is vital to reach desired results. Not all feedback is positive, but all feedback can be useful to provide positive results if received often enough by those with the agency to effect change in execution. Phase six of Cultivating Potential ensures all these measures are in place so individuals and organizations can reach their higher potential for productivity and success.
Even more tragic than not reaching aspired goals is when individuals and organizations set goals too low and achieve them. Often, false limiting beliefs and faulty assumptions lead people to cage their expectations far below what is actually possible. During this phase, participants will learn to draw out perceived limitations then validate or invalidate these beliefs, so goals and plans are not capped by erroneous information.
---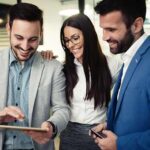 Program Review (Month 12+)
The journey to cultivating one's full potential is a journey of continuous growth and refinement. The brilliance of the Cultivating Potential program is that it is not simply a program with a finite start and finish. Introduced in phase six of the program, Cultivating Potential relies heavily on internal and external feedback, which drives continuous improvement. While it is tremendously valuable to complete the six-step process of Cultivating Potential from the beginning to the end, groups and individuals can obtain greater transformation by continuing the process.
One way to think of Cultivating Potential is as a spiral staircase that continues to lead up many flights. Each time that staircase traverses one revolution, it continues upwards to a higher level by winding around once again. Similarly, the six phases of Cultivation Potential can be traversed multiple times to continue that northern spiral into higher levels of performance and achievement.
At the start of each repetitive process implementation, participants bring a different version of themselves into the workshop. Each step of growth brings new awareness, habits, and perspectives, which establish a new foundation for evolving. With a renewed spirit and fresh perspective, participants can improve their personal resilience and more fully adopt their innate strengths, which paves the way for deeper engagement and higher levels of realized potential.
---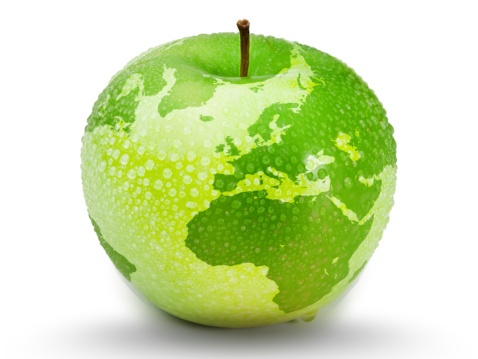 Industries
This service is primarily available to the following industry sectors: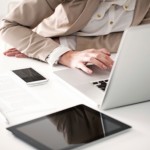 Aviation
History
Less than ten years after the Wright brothers went over the Kitty Hawk dunes with their aircraft, the U.S. post office started using planes to transport mail over long distances. These mail flights, which began almost like media stunts at carnivals, eventually led to the Post Office taking bids from private companies to cover the airmail routes.
In 1926, Western Air Express allowed two passengers to fly on its airmail routes between Los Angeles and Salt Lake City. That eventually led to an expansion of mail/passenger transportation efforts, which led to the creation and growth of airports, more comfortable passenger amenities, and better aircraft. It also led to improvements in safety gear; the earliest airmail pilots operated with open cockpits and had to navigate by following visual landmarks.
Over time, companies turned their focus towards transporting large numbers of passengers to all parts of the world. With aviation advancements that helped develop larger planes for increased passenger transport also comes the capacity to move more cargo.
Accessibility to air transportation transformed nearly every industry as travel was redefined. With aviation, business executives enjoy the freedom to connect with new markets, suppliers, and partners must faster than ever before. Aviation brought new life to the tourism industry by allowing travelers to go farther and quicker to explore new places like never before. Even the built environment of towns and cities was shaped by aviation. Metropolitan areas developed as transportation exchanges around airports like was only possible near seaports or railroad hubs before.
Current Position
As is true of every industry, the global COVID pandemic has had a redefining impact on Aviation. Some industries have been wiped out by COVID while others have experienced record growth not previously imagined. Aviation has experienced a mix of both losses and gains.
Tourism and business travel plummeted as travel restrictions and social distancing measures were imposed, and more businesses adopted a remote, work-from-home culture. Even as these restrictions were lifted, a weary population hesitated to get back to traveling like before. Those who did, they found fewer flight options, drastically longer layover times at airports with restricted services, and increased ticket prices.
However, consumer confidence about passenger flights alone does not determine the fate of the industry. Loss of passengers did halt airplane production orders, but smaller jets and helicopters experienced a surge in transportation popularity due to the vehicles' ability to transport items like medical supplies and assorted cargo.
While passenger travel declined, the air cargo business has surged more than 30%. Businesses are relying more on freight to conduct commerce. Without the expense of travel and social events, home-bound and isolated consumers are allocating much more for online shopping and home delivery than ever before. With the instant-gratification demand of consumers, one- and two-day shipping have become the norm, a feat only possible with air freight.
The airline and air cargo industries have some common challenges to overcome as the aviation industry continues to evolve. Newer aircraft that are technologically advanced bring with them much higher maintenance costs. Some savings will come from reduced fuel consumption in more efficient aircraft, but will carriers be able to adapt to the increased maintenance with the demands for more flights, new routes, and more regional service.
The pilot shortage is another limitation that will curb the growth potential for aviation and put some established businesses at risk of not being able to sustain. Demand for pilots is increasing faster than pilots can be made. Excess demand for pilots makes it more expensive for airlines to recruit pilots. Some airlines are taking control of the pilot shortage by expanding flight schools and training their own pilots, which is a considerable expense they are now absorbing and passing along to consumers.
Future Outlook
There are many factors at play when looking to the future of Aviation. While the post-pandemic economy settles into a new normal, political, regulatory, and social influences will continue to shape the trajectory of the aviation industry. What that path looks like will depend on the security and affordability of the aviation technology, changes to fuel types and aircraft efficiency, and availability of materials and supplies to create next-generation aircraft.
Unless drastic technological and regulatory changes occur, the pilot shortage will continue to pose limitations for years to come because of the length of time and expense to train pilots to airline transport pilot standards. Air cargo may have some easing from this burden as the industry will inevitably shift toward unmanned aircraft in the coming decades. The adoption of UAVs in the cargo industry may ease this pilot shortage because greater workforce efficiencies can be achieved with ground-based pilots who don't need to commute with the aircraft. Ground-based UAV pilots also have the potential to operate multiple systems at a time, and flight distance can extend by utilizing multiple ground-based crews during one route to overcome crew day limitations. Even with air cargo leaning to greater levels of automation as unmanned aviation technology continues to advance, there won't likely be a time in this generation where passenger flight will operate without a pilot on board.
In terms of civilian transportation, air travel continues to be the fastest way to travel. Newer generation aircraft designs promise to offer better fuel efficiency and safety for commercial and general aviation customers. With a return to supersonic passenger travel on the horizon, exciting times are ahead for the airlines. As with any service business, accessibility and affordability are vital to growing the market. Adding additional routes and expanding service to regional airports will make passenger travel more convenient and entice more business and personal travel.
---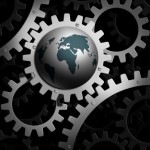 Defense
History
When humans first transitioned from hunter-gatherers to established communities, two industries were born that allowed for survival – agriculture that permitted settlers to reside in one place and defense to protect the resources from outside threats. Since then, the defense industry has been a requirement for civilizations to not only exist but to thrive. The mission and execution of the defense industry had evolved dramatically since its origin, but the essential nature of defense has gone unchanged; without a strong defense industry, a civilization's identity, welfare, and even survival will not long endure.
Technology evolves, and the tools and weapons used for defense evolve with it. The history of the U.S. defense industry traces back to the Revolutionary War. At the start, very few factories operating in the colonies were capable of producing the kind of weapons needed to fight a war with Britain, which had the world's best army at the time. Colonists initially showed up to fight with hunting guns and outdated firearms, then began raiding British storehouses and armories for better weapons. Eventually, American manufacturers started to produce better weapons thanks to government contracts, but ultimately the colonists needed weapons supplied by France and Spain to win the War.
The modern U.S. defense industry started with the Defense Production Act of 1950, which allows the U.S. president to require businesses to prioritize contracts for materials deemed necessary for national defense; to establish mechanisms allocating materials, services, and facilities to promote national defense; and to ensure materials necessary to the national defense effort, particularly hard-to-find materials deemed critical for defense purpose, be made available for those defense needs.
Current Position
Some believe that the Defense industry's primary responsibility is to support the nation's efforts by waging and winning wars against enemy forces. While this is a responsibility of Defense, it is of higher importance to avoid conflicts and defend the nation from a need to wage war and expand the country's precious resources. The best offensive posture often maintains the strongest defense; the overwhelming threat of violence and destruction to potential foes is a much more significant deterrent to potential opposition than demonstrated might on the battlefield.
Beyond kinetic actions on the battlefield, much can be done to protect national interests and influence the behavior of enemy forces by controlling access to resources and maintaining an edge in innovation and technological advancement.
Today, the U.S. defense industry serves as the worldwide industrial complex that enables research and development in numerous sectors. Such aspects include the design, production, delivery, and maintenance of military weapons systems, subsystems, and components. The outlook for the defense industry remains optimistic following the 2020 market impacts of both COVID and the end of the war in Afghanistan.
A market report produced by Mordor Intelligence estimates the U.S. defense spending budget would grow from $714 billion in 2020 to about $900 billion by 2030. Material supply continues to be an ongoing challenge for defense contracts. While weapons continue to be produced and readily available on the open market, ammunition supplies have dwindled in the last few years, owing to a surge in demand that production has struggled to meet.
Adapting to the pandemic, 2020 led to an increase in remote communication technologies, whose uses have also aided the defense industry by allowing continued communication among the various sectors working in the industry while enabling workers and specialists to continue working and improving their offerings.
Future Outlook
The industry changes in 2020 and the new direction in foreign policy appear to be the most significant factors for the defense industry's future.
While the U.S. military has ceased major military operations in Afghanistan, tensions with China and Russia could lead to further market opportunities. Decisions made by the U.S. government regarding the war on international terrorism still play a crucial factor in how the industry grows. Further, any use of the defense industry's resources and skills to address the ongoing pandemic challenges could lead to further opportunities.
Disruption in the global supply chain, most recently illustrated by the oil spill in California, could lead to cost increases and schedule delays. In that sense, the defense industry's future could rely heavily on collaborative efforts in the transportation, aviation, and communication industries, presenting further opportunities for industry overlap and innovation.
And, as always, the evolution of technological achievement and advancement will play a huge role in the industry's future. But as with the Revolutionary War, the advances will not be limited to better weapons but better body armor, artificial technologies, transportation systems, power sources, and more secure transportation.
---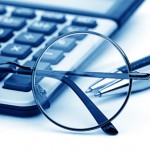 Nonprofits
History
The concept of charity dates back to the beginning of humankind. People have been committing acts of service and joining together in voluntary assembly to help one another for thousands of years. From the late 1800s until 1920, decades of prosperity and success for many in the nation, the U.S. entered a time of increased social activism and political change. With an increase in wealth came an increase in giving back.
During World War II, Americans took it upon themselves to help with the war effort from home. People came together to "fundraise" on a national scale. Citizens started to conserve resources, send supplies to troops overseas and develop civilian and refugee relief programs, often with the fundraising and volunteering taking on a collaborative effort. Existing service organizations like the YMCA, the Salvation Army, and the National Jewish Welfare Board came together to join in the work. The American Red Cross launched a campaign raising millions of dollars, recruiting over 100,000 nurses, and starting the nation's first-ever war-related blood donation program.
In the 1970s, following the Civil Rights Movement and the resistance to entering Vietnam in 1965, Americans began to organize and work together to tackle specific issues with a more limited focus. Around this time, the Tax Reform Act introduced the 501(c)(3), creating a new frame for charities and their management.
When organizations found that they could legally have status as a charitable organization and offer tax exemptions to their donors, there was a surge in 501(c)3 status applications. With the development of an official "nonprofit sector" came more rules, regulations, and policies.
Current Position
The increased availability of the internet transformed the nonprofit industry. Public access to the world wide web allowed anyone sitting at their new home computers to donate online, raising more than $2 billion for nonprofits in 2012 alone. Years later, the addition of social media such as Twitter and Facebook allowed many small-scale nonprofits to broadcast their mission globally and even report back to donors in real-time how their donor dollars were spent. In 2014 I founded a nonprofit called One Million Goal, Inc. that capitalizes on these technological innovations to attract donors and spread our reach for the mission to raise awareness and provide water resources to water-insecure communities worldwide.
With the ability to raise money through social media campaigns and then invite donors along on the journey through on-site live-streams and photos reporting from the point of impact, the nonprofit landscape for service is transforming. A smartphone now provides the reach and reporting capacity only available to the largest nonprofits in decades past. Charity has become a way to band together small communities of like-passioned supporters to join global efforts at making a positive impact.
Today there are hundreds of thousands of nonprofit organizations in this country alone, many of which are classified as tax-exempt 501(c)(3)s. There are nonprofits to be found for any donor seeking the best place to give, to serve, or the best fit for their donation. During the recent pandemic, contributions were down a bit, but even during this time, people found a way to reach out and support those in need due to the crisis. People are still concerned enough to help nonprofits accomplish their work, even if it is not with their personal financial contribution.
At a time when natural disasters seem more frequent and communities are just emerging from a multi-year, global pandemic, there appears to be greater unmet need and suffering than any time in the recent past. The way forward to a better tomorrow is a path through hope and faith; nonprofits and charities are the vehicles that will deliver our world to that better place.
Future Outlook
Recent years have imposed a tremendous strain on the health and wellness of individuals and communities across the globe. As a result of the global pandemic, suffering and need have been conveyed in ways and at levels never before imagined. Addressing this need and curing the pain is at the core of the Nonprofit and Charity industry. The silver lining to challenging times is that they tend to spur more compassion and ambition in those with a heart for service. Devastating times help people focus on what is most valuable in life. Recent hardships have led many to realize that contribution and making a positive impact is of the greatest importance. For those who have been in the industry, many have emerged from their own recent struggles with a renewed spirit for making more significant positive changes in their nonprofit or charity mission.
In my book, CHARITY The Gifts of Giving, I propose that acts of charity are the only investment of human capital that return more to the giver than what they invested. Whether an investment of creativity, compassion, or love, the energy shared serving those in need is returned as physical, emotional, and spiritual gain to those who give as well as to those who receive.
Looking forward, nonprofits and their donors have indicated an increased commitment to equal and comprehensive means for recovery and reform. Donors now are more likely to donate to specific causes that touch on social equality or justice issues. They are motivated by the need to tackle disparities and inequalities in different areas and countries of the world.
A second trend for the future suggests that nonprofits will need to expand tool kits and strategies. Change in the social areas requires nonprofits to expand ways of giving and meeting challenges. The creation of online resources will aid those who desire to do more for the organization than provide a single donation and will provide them with the tools needed to help.
Technology is engaging donors, volunteers, and other citizens by how they leverage peer-to-peer fundraising and the opportunity to reduce previous barriers to giving and charitable involvement. Online giving is now growing at a faster rate than total giving. Online giving now makes up 8% of total donations, with estimates that 25% of online donations are being made using a mobile device. From virtual events to interactive websites to social media platforms, technology has expanded its impact on philanthropy. Even during the pandemic, social media engagement provided a solid basis to U.S. nonprofits in transforming that challenging time into the potential for the future in nonprofits.
Technology also includes new challenges. Nonprofits will need to take time to explore important questions such as donor privacy, along with building relationships and ethical collaborations. These challenges are also growth opportunities for nonprofits and their leaders and constituents to ask essential questions and work together to reimagine new possibilities. Society will require new approaches to meet complex challenges. Nonprofits can move towards a shared dream of a more just, equitable, and resilient future.
---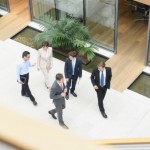 Real Estate
History
Does society determine how the built environment is designed and used or is real estate design dictated by how humans interact with the built environment? More than likely, it is a bit of both. As the needs of a community evolve and the places that people want to live, work and play change, human behavior influences the use of current real estate and sets the design requirements for the future.
Coming out of the Great Depression, a new vision for real estate formed that would transform how consumers would interact with the built environment and how they expected communities to develop. In the 1939 World's Fair Futurama Exhibit, a model for drivable communities and suburban living set the tide for development for about the next sixty years. The mass production of automobiles and federal investment in roadways allowed professionals to commute to work without relying on public transit.
As service members returned from years living abroad in cramped quarters, they yearned to get away from the densely populated urban cores to enjoy their own piece of land and white picket fence. Lower land prices away from city centers appealed to developers eager to comply with the change of market demand. Prior to the end of World War II, builders discovered a quicker way to create homes for those in need. Tract housing was generally built following a simple model with five to six rooms and little variation, allowing mass production at a low cost. Following the War, many more of these communities were built, providing veterans returning home the opportunity to use their GI Bill to help them with financing it.
As these tract housing development spread, so did the need for stores, schools, hospitals, and other amenities now needed outside the cities. To meet the consumer needs of Urban Sprawlers, major shopping centers and malls began popping up throughout suburbia, and with them, warehouses and distribution centers needed to keep the shelves stocked. This migration from densely populated urban areas would continue for the next several decades.
Current Position
Real estate will continue to shape the way people interact with the built environment. As societal norms continue to shift, the design and use of real estate has to adapt. As communities evolve with changing social standards and technological advancement, how people interact with real estate also adjusts to suit current needs. Over the last few decades, there have been notable shifts in how people think about residential real estate. After generations of migrating away from urban cores and seeking larger homes and bigger yards, the tide changed to an appetite for smaller homes requiring less maintenance and leaving more expendable income to use for experiences. To compensate for less room at home, people sought walkable neighborhoods where cafes and coffee houses replace the need for large in-home kitchens and living rooms. Partially due to this trend, the popularity of Starbucks and others exploded as it was their mission to provide an attractive "third-place" where people could spend their time (and money) between the workplace and home.
Following this residential trend, other classes of real estate adapted to meet the changing needs of the market. Start-ups to mid-level companies moved from large office parks surrounded by vast parking lots to smaller offices in mixed-use neighborhoods where their employees could live and play nearby. While residential and office real estate underwent some significant shifts, so too did retail. Big box stores gave way to online retailers and boutiques as large stores with huge inventories couldn't survive by selling at online prices.
Future Outlook
As innovations in building and design allow for changes in the way people engage the built environment, obsolete buildings must be revived and used in new ways.
On the heels of the global COVID pandemic, the tide for many classes of real estate will change again. Instead of residential leading the change, this time, it will likely be office space that sparks this next shift. Companies that carried the cost of unused office space for more than a year are now questioning just how much office space is really needed. As employees were forced into a work-from-home arrangement en masse, technology and social norms adjusted to support this remote working situation. Now that the work culture has endured the growing pains of this shift to work-from-home, many companies will choose not to return to housing their employees in expensive office space.
If companies offload too much office real estate too quickly, it could lead to a surge in capitalization rates with devastating effects on large funds and institutional investors heavily vested in office real estate. This downturn will have second and third-order effects throughout the economy. Then comes the question of what to do with a surplus of office real estate – how can it best be converted? Residential and hospitality are two viable uses that top the list.
In my book, Understanding the New American Dream, I offer a few other factors that will drive the next shifts in real estate. Environmentally conscious consumers are demanding of developers more energy-efficient and environmentally-friendly designs. The LEED standard fueled a transformational trend and inspired innovation in material usage and energy consumption. Net Zero Energy Building (NZEB) and WELL Certified buildings are the next steps in this evolution. They require sustainable efficiency and environmental impact for the use of the building, not just its construction.
As fully self-driving cars begin to proliferate the market, the demands on our roadways will decrease. Once fully automated, commuters will not require parking space near their destination as they could be dropped at the front door and send their vehicle to a distant parking area until summoned. This new parking situation alone will reduce the need for on-site parking, which will allow greater density in urban and suburban environments.
One last trend that will affect the future of real estate is on the financial front. Recent regulatory changes opened up the opportunity for real estate crowdfunding to the public. Now trillions of dollars of private capital have a vehicle for investing in real estate at a level that provides more significant returns. This investment also gives the community of investors more control over what is built and how their communities develop as crowdfunding investors get direct influence with their access to capital.
Humanity cannot survive, and commerce cannot continue without real estate. The needs of the consumer and the desires of communities will continue to evolve as social trends and technology influence expectations and expand what is possible. Regardless of the real estate class or particular role in the industry, those who are best suited to thrive in this changing landscape are the organizations with the creativity, innovation, and foresight to stay slightly ahead of consumer demand.
---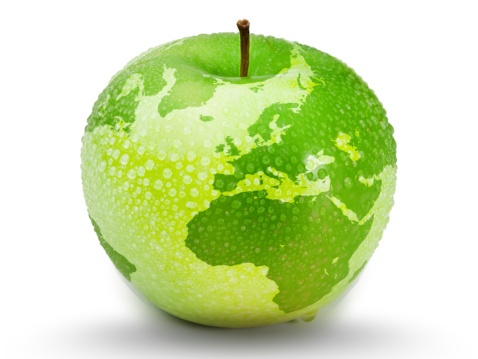 Locations
This service is primarily available within the following locations: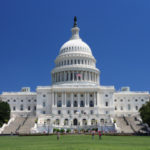 Washington DC
History
As the nation's capital, Washington DC's market history went from a small Southern town to becoming a major northeastern corridor metropolis on par with Boston and Philadelphia. Reportedly, George Washington carefully chose the site to accommodate the shipping business from the neighboring ports of Georgetown and Alexandria. The location would also serve as a connecting city for the northern and southern states while serving as a gateway to the nation's western expansion.
After the Civil War, Washington DC began to experience a boom as a city where the rich and powerful came to do business, leading to growth in hospitality, entertainment, and professional services. The influx of wealthy individuals, including full-time residents, part-time government representatives, and special interest groups, led to the creation of social organizations and private clubs. This burgeoning social element further stimulated the growth of both established and fledgling business sectors.
As the United States became a global power in the 20th century, the Washington DC market blossomed as the city gained further international attention. With global attention, D.C. brought more cultural offerings with investments in theaters and museums to attract the constant flow of professionals and high-powered individuals.
Current Position
With more than 700,000 residents, Washington DC features an ethnically diverse population. The current core economic sectors in Washington DC include the federal government, professional services, hospitality, health care, higher education, real estate, retail, technology, and media. Several sectors are considered as areas of opportunity, including security technologies and data science.
While many area residents have returned to their normal pre-pandemic routines, office occupancy remains low, which suggests area employees have become comfortable working remotely. As such, Washington DC has been experiencing record high vacancies that could fundamentally impact the future of office leasing in the city.
A report in September 2021 showed the city had gained 27,000 jobs during July and that D.C. resident employment for July increased by 5.2 percent from the previous year. These numbers show increasing progress in the post-pandemic job market.
Future Outlook
IN THE COMING YEARS, Washington DC's future markets will depend significantly on innovations in the city's core economic sectors. The area has a sturdy base to build upon. High-tech positions such as web design and programming will grow as technology expands and improves available services available needed in the fast-paced Washington government market. Additionally, defense, national security, and intelligence markets will increase as the federal government keeps up with progress in other countries. With the expansion of these and other specialized governmental markets, professional services, hospitality, and healthcare will continue strong to support residents and visitors.
Amid all the government work in Washington, there is also a large tourism industry, both domestically and internationally. Post-pandemic tourism will again open all the venues millions come to the city to visit, increasing the demand for hospitality workers for restaurants, the hotel industry, and the travel industry.
Washington will need to address the high office vacancy in the city at this time. An innovative effort from the different industries in the area could create an uptake in the construction industry as the city redesigns itself post-pandemic.
With its role as the seat of the federal government in our country, Washington will remain a substantial market for government jobs and all the industries supporting this sector from technology to hospitality, education, transportation, and even tourism.
---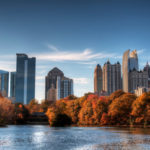 Atlanta, GA
Atlanta is home to almost six million people and over 150,000 businesses. Atlanta is an attractive place for small and large businesses, including numerous Fortune 500 and 1000 companies, mainly due to the city's low cost of doing business, ease of travel around the world, and a large percentage of a highly educated workforce.
History
Atlanta was founded as a railroad crossing in 1837. The city played a major role in the Civil War as a railway and commerce center. Considered a central part of the Confederacy, commerce played a big part in supporting the Confederate war effort. The city transformed many large homes and buildings into medical and war effort facilities. During the War, Atlanta was destroyed by both sides — by the Confederacy to prevent access to buildings and assets by the encroaching enemy army and by the Union to prevent the use of military supplies against them as they withdrew from the city to continue the battle in other parts of Georgia. After the War, Atlanta proved itself by leading the rebuilding effort and becoming part of "The New South."
During World War II, the city also had an essential part in the Allied effort because of its war-related manufacturing companies, railroad network, and military bases. Thousands of new residents flocked to the city. In the 1950s, a newly built highway system, somewhat subsidized by the federal government, allowed middle-class citizens to relocate to the suburbs. The footprint of Atlanta has been expanding since. Atlanta has also been a major player on the international stage. The region has proliferated with a significantly diversified population. Numerous corporations house their global headquarters in the city, as well as more than one thousand multinational corporations.
Aviation has been an essential part of the city's growth. Its location enables it to be a hub for travel to numerous parts of the world. In 1950, Atlanta and Birmingham were competing to be the capital of the Deep South and saw aviation as the way to spark this recognition and growth. Both cities had a population of about 300,000 at the time, and the land area was comparable. When Delta Airlines selected Atlanta to be their future hub, the trajectory for the city's growth exploded. Today, Birmingham has a GDP of nearly $64B and their airport services about 3 million passengers a year. In that same 70-year period, Atlanta has grown to a $422B GDP and the Hartsfield-Jackson Atlanta International Airport services more than 103 million passengers.
Current Position
The city currently generates almost 65% of Georgia's GDP and is known as the economic and cultural capital of the Southeastern U.S.
Over the last decade, Atlanta has gradually grown as the country's most lucrative hub for the financial technology sector, often referred to as the Silicon Valley of the South. It places itself in the global market with such high-tech companies as Infosys, Twilio, Equifax, and NCR Corporation, all aimed at supporting the digital age worldwide. Home Depot, Georgia-Pacific, and Cricket Wireless are also companies with ties to the city, espousing the diversity of enterprises.
Atlanta has grown to become one of the largest travel hubs. Delta Airlines, one of this nation's largest airlines, is anchored in Atlanta and offers service to more than 50 countries around the world. Since 1950, Delta's presence at Hartsfield – Jackson Atlanta International Airport has continued to expand, solidifying Atlanta as a major transportation hub in the United States. The airport employs more than 500,000 workers and is a gateway to travel to many parts of the world. By 2019, the Hartsfield-Jackson airport was the busiest in the world for passengers, providing service to more than 110 million travelers. Sports also play an important role in the city's culture with many professional teams and large sports venues. The most popular teams are the Braves (baseball), Falcons (football), Hawks (basketball), and the United (soccer). Professional golf events like the PGA Tour Championship at East Lake and the NASCAR Cup Series at the Atlanta Motor Speedway draw many visitors to the city.
The economy and culture are also supported by tourism, television, movie production companies, broadcasting companies, and many other up-and-coming ventures. Due to its location and transportation systems, Atlanta also supports a massive collection and distribution center for many companies located in the southeastern portion of the United States.
Future Outlook
Atlanta is expected to see a 2022 job growth of 3.2%, with the GDP is expected to grow by 3.4% in 2022. With a diverse and robust economy that has seen noticeable growth across numerous sectors, Atlanta is undoubtedly expected to recover most of its lost jobs in the third quarter of 2022.
Predictions are that the 10-county Atlanta metro area will add 2.5 million people by 2040. Officials project roughly 500,000 of them will live within city limits, more than doubling the city's current population. By one estimate, Atlanta will become the sixth-largest metro region in the United States, overtaking Chicago.
This projection is supported by a job growth rate of 3.2% from 2019 to 2025. Atlanta's diverse and robust economy will likely lead to continued moderate expansion while providing a foundation for substantial commercial real estate. For the past several years, corporate expansion and companies relocating to Atlanta have helped increase job and population growth in the area, which is expected to continue over the next twenty years. Changing demographics and a renewed emphasis on middle-class housing developments incentivizes all industries to locate in the city. The introduction of new housing inventory is aptly timed to meet residents' needs and preferences.
Atlanta's involvement in such diverse and numerous industries, such as technology, entertainment, sports, transportation, corporate, education, and tourism, is sure to offer many ways for the continued growth predicted for the area.
---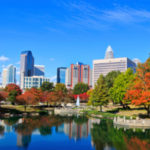 Charlotte, NC
Charlotte is the most populated city in North Carolina, with a little under 875,000 people, located at the center of the metropolitan area with more than 2,660,000. It is the third-fastest-growing major city in the United States and a central commercial hub for the state.
History
European settlers named Charlotte for the wife of King George III, Queen Charlotte, back when the settlement was chartered in 1768. The city was originally known as the center of the Presbyterian church. However, so many other denominations formed churches over the years, it became known as the City of Churches. Late in the American Revolution, British General Cornwallis arrived in town with troops, only to be shot upon by local sharpshooters in battles in the area. He referred to the town as a "hornet's nest of rebellion."
The tags of "hornet's nest" and "hornets" remain and are part of Charlotte's culture appearing on police uniforms and their local basketball team. Gold was discovered in 1799, with the area becoming a significant producer of gold until the mid-1800s. New rail lines were created helping get products from Charlotte to the port at Charleston, South Carolina for distribution. Military units used these lines during the Civil War to convey military supplies for the Confederacy. During the war, a building erected in 1837 to serve as the U.S. Mint was taken over and became the location for Confederate headquarters and a Confederate hospital. After the Civil War, cotton processing and the railroad were responsible for creating a surge in the population. During the first World War, Camp Greene was established by the Federal government, bringing in more citizens. During the 1960s, Charlotte became home to many of the modern-day larger banking systems still operating from the city and creating a primary industry there. Charlotte is now the second-largest banking headquarters behind New York City.
Current Position
The city of Charlotte, North Carolina, is not only known currently for its banking industry but also has seven Fortune 500 companies operating there, including Bank of America, Duke Energy, and Honeywell, among others. It is the location of the headquarters for Family Dollar, Nucor, and Belk. It is also home to a diverse range of businesses, including food companies, packaging companies, financial services companies, chemical company Albemarle Corporation, motor and transportation companies, and additional stores offering a wide variety of shopping opportunities for citizens and visitors.
The Charlotte metropolitan area is home to several racing venues and events like the Bank of America ROVAL 400 and the Coca Cola 500, both held at the Charlotte Motor Speedway, and racing teams including Chip Ganassi Racing and Joe Gibbs Racing. Charlotte is also home to many recreational parks and sports teams such as the Charlotte Hornets National Basketball team, the Carolina Panthers National Football Conference Team, and the Carolina Hurricanes ice hockey team, a division of the National Hockey League. Among the 25 college and university campuses in the metropolitan area are the University of North Carolina at Charlotte, Queen's University of Charlotte, and Davidson College. Today, Charlotte has much to offer citizens of the metropolitan area and visitors to the many sports and recreational venues it provides.
The Charlotte region currently has approximately 1.5 million jobs bringing more than $185 billion into the area annually. The area is growing rapidly, with almost three thousand people moving to the area every month. The population has grown by more than 15 percent since 2010 and is predicted to grow another 14 percent by 2030. The area's growth has been promoted by increases in area industries such as manufacturing, the health care industry, technology, and financial services relocating to the area drawn in by the location, infrastructure, and talent available for hire in the area.
Future Outlook
The future for the City of Charlotte is tied to its energy-oriented companies, educational opportunities, financial institutions, and the many large established corporations based in the area. In addition to these, Charlotte offers a range of sporting events, entertainment areas, and local recreational parks and events to keep residents interacting with the city and tourists visiting. Understanding that they are the 15th largest city and the 7th fastest-growing metropolitan area in the United States, the city created a plan to help create a vision for the future, Charlotte Future 2040 Comprehensive Plan and Policy Map. The city is asking citizens for feedback to help drive choices made over the next few decades employing a survey seeking input on how citizens live, work, and play in the area. The Plan will help make decisions based on development, transportation, and mobility within the city and outlying areas. The aim is to be innovative and proactive, seeking sustainable ways to develop a city where everyone can thrive. The goal is to fulfill its mission of ensuring the delivery of exceptional public services that promote safety, health, and quality of life for its citizens and create a city that will attract new industry, citizens, and visitors over the following decades. By taking this approach, the city will be better prepared to welcome those new industries, residents, and visitors by preparing for the future of the ever-growing city.
Anticipating growth in the area, Charlotte Douglas International Airport (CLT) is continuing its expansion which will help the area industries expand. Averaging nearly 1,600 daily flight operations and connecting travelers to more than 170 destinations with nonstop services, CLT was previously ranked as the 34th busiest airport in the world in 2019 by serving more than 50 million passengers. Fortunately, CLT is rebounding from the pandemic better than other major hubs and has climbed the rankings to the 18th busiest airport in 2020. CLT is working hard to enlarge its footprint in aviation service by expanding its aviation capacity with a new runway and passenger capacity with two major lobby renovations and expansions of concourses A and C.
This increase in capacity and capability of the airport, along with the plan for the future, offers the opportunity for new industries to consider making changes or expansion to consider Charlotte as their new home.
---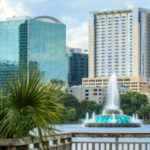 Orlando, FL
History
In the past, the Orlando market relied more on agriculture and the high-tech industry than on the tourism industry that supports it today.
Prior to becoming an incorporated city, the Orlando area went through a series of agricultural focuses. Cotton plantations existed in the area until after the Civil War, at which point area residents gave greater attention to the cattle industry.
Orlando was officially incorporated into a city in 1875, and media efforts to attract farmers and workers to the area stressed the almost perpetually warm climate and fertile land. The new city enjoyed a brief reign as a citrus powerhouse before the Great Freeze of 1894-1895 sent most of the citrus farmers to the southwest.
Both citrus and agriculture remained dominant markets in Orlando for many years, eventually bringing land speculators and the city's movement toward more urbanization and the first hints of the city's future as a tourism destination. Tourists started visiting the city before the 1920s, encouraging the construction of an airport and further improvements to the new infrastructure.
World War II brought new construction and training opportunities for the war effort to the area and ushered in a new area of market growth by introducing engineering and technology to the area. Lockheed Martin became a significant area employer when the company began in 1956. And because of its relative closeness to the Space Coast, engineers and port workers found they could commute to work and still live in or around the Orlando area.
Current Position
The Orlando, Florida metro area is home to more than 2,000,000 people and is the fastest-growing area in Florida. With a wide diversity of demographics, Orlando represents many cultural, ethnic, racial, and age groups. It is home to numerous industries from tourism, entertainment, aerospace and aviation, multiple colleges and universities, and major medical systems to name a few.
The U.S. Department of Labor Statistics ranked the Orlando area as the nation's leader in job growth from 2015 through 2018. People want to live, work, and play in Orlando, which means real estate plays a prominent role in the area market.
Today, the tourism industry makes up about one-third of Orlando's market. Thanks to Florida's climate, the Orlando tourist season runs throughout the year. Orlando offers industries and organizations around the world a place for conventions and conferences. With numerous conference centers, convention venues, an abundance of hotels rooms, restaurants, entertainment venues, shopping, theme parks, and many other options for entertainment and family fun, all making it a top destination and contributing to Orlando's tourism industry.
The city's tourist development taxes allow the area's infrastructure to be upgraded and improved perpetually, allowing the area to maintain the heavy transportation and usage demanded by the never-ending flow of activity.
As tourism counts for one-third of Orlando's economy, the city and surrounding areas took a great economic hit with the pandemic in 2020. Conventions, conferences, and concerts were canceled and major tourist attractions were closed. These cancelations and closures decimated the tourism industry as the traffic at the airport slowed, restaurants closed, the hotel industry was hit hard, and many in the area found themselves suddenly unemployed. Today, recovery is going well with venues being booked, restaurants reopening to normal seating, hotels filling up and theme parks and other attractions back in business and growing strong. Tourism is once again playing its part in supporting the Orlando market.
Future Outlook
The Orlando region is projected to add about 1,500 people per week, reaching a projected population of 5.2 million by 2030. Industry employment in the area is expected to increase about 19 percent, higher than the national average, creating close to 500,000 new jobs. The Orlando area is sure to feel the effects of the aging prediction of 20 percent of Americans being 65 years of age or older by 2030, which will likely cause growth in housing markets and the health care industry.
Access to efficient transportation remains an essential factor for everyone visiting, living, and working in and around Orlando. Orlando could be seen as a prime place for new transportation technologies to be developed and used in a vehicle-friendly area. High-speed rail is also vital for the city's future with the introduction of the Sun Rail system and the planned opening of the Brightline train connecting Orlando to Miami.
As the space industry is picking up, the Orlando area will again benefit from the development, construction, and operation of vehicles going into space, increasing the aerospace industry's effect on the area.
Additionally, Orlando is home to film and entertainment companies and houses media and communication companies and music and recording studios, which will continue to fuel the entertainment industry while providing training and employment opportunities for residents.
The numerous technology sectors continue to play a considerable role in Orlando's market. Most area residents work outside the hospitality and tourism sectors, and technology is another significant area of employment. The market includes everything from advanced manufacturing to simulations, gaming creation, biotech engineering, aerospace, and even defense work.
Orlando will still depend on the tourism industry, creating more innovative attractions, building more hotels and venues, and bringing people from around the world to Orlando to hold their conferences and conventions.
---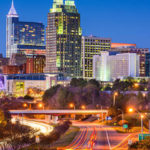 Raleigh-Durham, NC
Spanning over 147 miles, Raleigh has a population density of 3,315 people per square mile.
History
The founders created Raleigh to serve as both the geological and ideological center of North Carolina. While the city served as the seat of state government, it also became a center for commerce as more and more businesses were slowly drawn into the city's circle. The city of Raleigh was known as a place for government and big business after being established in 1792. Over time, the retail market expanded, and the city grew.
Manufacturing and agriculture have played a prominent role in North Carolina's economic identity for decades. The city's printing presses led to an economic boom after the Civil War ended, with newspapers and publishers becoming more and more plentiful as the 20th century approached. Raleigh's suburban housing market skyrocketed after World War II ended, as more people sought to live and work in and around the city limits.
Research Triangle Park (RTP), one of the country's largest and most successful research parks and a major high-tech and biotech research center in the United States was established in 1959 and led to tens of thousands of jobs being created in the fields of science and technology. Raleigh became one of the fastest-growing communities in the United States by the early 21st century.
Current Position
Located in Wake County, North Carolina, with a 2020 population of 483,579, Raleigh, NC, serves as the second-largest city in the state and currently ranks as the 40th largest city in the United States. The current population of Raleigh represents diversity culturally and demographically. While more than 90 percent of residents have graduated high school, and a little more than 50 percent have college degrees, almost 13 percent of the population lives in poverty.
Because Raleigh serves as the state's capital, government and education make up two-thirds of the city's economy, while healthcare serves as the third. A significant emphasis on green technology has brought further attention to Raleigh's technological and environmental businesses, which could lead to further changes in transportation and infrastructure, both inside and outside the city limits.
Raleigh also offers a variety of sporting events, museums, parks, and performing arts venues for residents and visitors. There is a wide range of retail stores, large and small, bringing customers in from other parts of the state.
Health care, education, with almost 20 colleges and universities in the area, and government are the largest industries in the city. Manufacturing has seen growth as area companies work together with the city's schools and research universities to produce better products and machinery. The area has almost doubled in size in the past 20 years and is getting recognition for affordability, schools, job opportunities, and offering a good quality of life.
Future Outlook
Raleigh's population has been on the rise as people from the northeastern states, particularly New York, New Jersey, and Pennsylvania, have been relocating to the area at a rate of 48 new people a day. This population increase will lead to a growth in the real estate market as the area develops. It is predicted that the future population will be more diverse and highly educated.
While manufacturing, retail, and professional services, government, and education will make up the volume of Raleigh's future market outlook, technology and research will play a role in the city's future as the city grows.
Raleigh will continue to be involved with media operations as many print and broadcast organizations are located in the city. Its proximity to Triangle will keep bringing new residents to the area as the high-tech research and development park with more than 300 companies and 55,000 employees offer jobs in industries that are growing. Education at higher learning schools, the advanced level of research and development organizations, and the technology industry will be a solid draw for the area, supported by the expanding population.
Raleigh is easily accessible by interstate highways, major US highways, Amtrak, and the Raleigh-Durham International Airport, the second-largest airport in North Carolina and offers a wide range of passenger and cargo flights.
---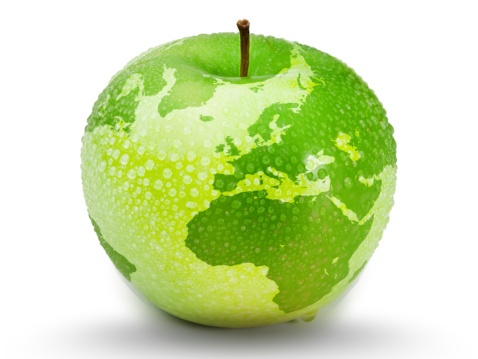 Program Benefits
Human Resources
Improve engagement
Improve retention
Mitigate burnout
Foster wellbeing
Human flourishing
Inclusive environment
Recover morale
Inspire workforce
Reduce absenteeism
Employee satisfaction
Management
Greater collaboration
Increased focus
Supportive culture
Cohesive workforce
Greater potential
Team work
Employee empowerment
Individual ownership
Strength exploitation
Improved outcomes
Production
Promote innovation
Lead-time reduction
Increased productivity
Enhanced feedback
Accurate projections
Better responsiveness
Resource utilization
Reduce risk
Greater resilience
Improved performance
Testimonials
New Bern Civic Theater
"My first introduction to Mr. Biss' message was through reading his book, The Spheres Approach to Happiness and Fulfillment which completely changed the way I was managing my life professionally and personally. After many discussions of Spheres, I then read Charity and applied that message to my life and again could see the differences in how I approach my day-to-day challenges. I have attended several of Mr. Biss' seminars and with each one I learn a whole new method to guide me towards the life I want to lead and how to help others achieve their goals. Mr. Biss' message is a refreshing perspective on how the choices we make in our lives affect our mental, emotional, and physical well-being and is delivered with energy and inspiration. As an Executive Director of a non-profit community theater, I understand the stresses of diverse personalities and visions that can sometimes lead to miscommunication and frustration. I have learned so many valuable skills from Mr. Biss' message that have not only helped me in my career but has trickled down to my staff and volunteers propelling us into a well-oiled and positive organization! His compassion for the world resonates in his message and is a true gift that should be shared."
---
1 Lucky Dog Media
"As I have had the opportunity to work with Mr. Biss side-by-side in training programs, I've watched the caring heart that Mr. Biss has to help people. If you are looking for someone that can support you…someone that can help you find solutions for your problems and figure out ways to catapult you not just to the next level but two or three levels up…look no further. This Guy is on fire! If you need to bring somebody into your organization to empower your team or light up your organization, I cannot recommend anybody higher than Mr. Biss."
---
Unites States Marine Corps, Marine Air Group 14
"Mr. Biss' ability to teach is another part of his DNA. He takes great pride in making everyone around him better. His depth and breadth of reading and basic life skills provides a solid foundation and enables thoughtful ideas to help either solve someone's problem or just help them improve."
---
FEEL GOOD NOW (Demo)
One of the most powerful trainers I've had the privilege to witness. Mr. Biss has a unique ability to be able to form a workshop that not only gives you an experience that can change your life but also give you practical strategies that you can walk away with and take right into your life to get the change that you want. He is an amazing coach that can take you from where you are to where you want to get to in record speed. If you're an organization that needs a facelift or needs someone to come in and re-invigorate your staff…Mr. Biss is your guy.
More detailed achievements, references and testimonials are confidentially available to clients upon request.
---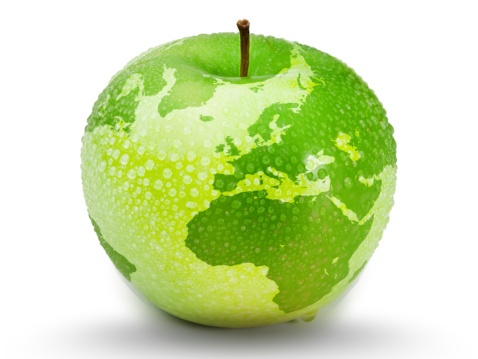 Client Telephone Conference (CTC)
If you have any questions or if you would like to arrange a Client Telephone Conference (CTC) to discuss this particular Unique Consulting Service Proposition (UCSP) in more detail, please CLICK HERE.