Corporate Positioning

The Appleton Greene Corporate Training Program (CTP) for Corporate Positioning is provided by Mr. Thomson MBA BS Certified Learning Provider (CLP). Program Specifications: Monthly cost USD$2,500.00; Monthly Workshops 6 hours; Monthly Support 4 hours; Program Duration 12 months; Program orders subject to ongoing availability.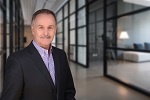 Personal Profile
Mr Thomson is a Certified Learning Provider (CLP) at Appleton Greene and he has experience in marketing, management and production. He has achieved a Master of Business Administration, Bachelor of Science in Biology & Chemistry and Diploma in Management & Administration. He has industry experience within the following sectors: Medical Devices; Clinical Diagnostics; Biotechnology; Pharmaceutical and Healthcare. He has had commercial experience within the following countries: Canada; United States of America or more specifically within the following cities: Vancouver; San Francisco; Chicago; Toronto and New York. His personal achievements include: extensive start-up experience; successful partnership history; 25+ years in senior management; global sales & marketing experience and expert in strategic planning. His service skills incorporate: value proposition strategy; process improvement; global sales & marketing; continuous improvement and organizational leadership.
To request further information about Mr. Thomson through Appleton Greene, please Click Here.
---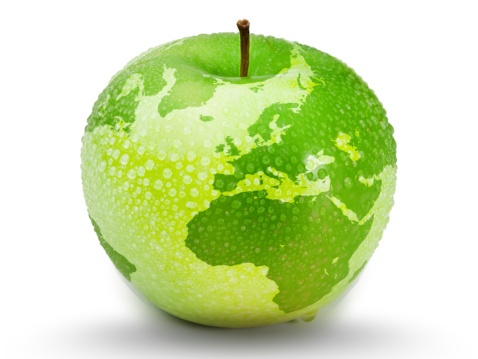 (CLP) Programs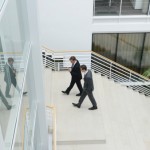 Appleton Greene corporate training programs are all process-driven. They are used as vehicles to implement tangible business processes within clients' organizations, together with training, support and facilitation during the use of these processes. Corporate training programs are therefore implemented over a sustainable period of time, that is to say, between 1 year (incorporating 12 monthly workshops), and 4 years (incorporating 48 monthly workshops). Your program information guide will specify how long each program takes to complete. Each monthly workshop takes 6 hours to implement and can be undertaken either on the client's premises, an Appleton Greene serviced office, or online via the internet. This enables clients to implement each part of their business process, before moving onto the next stage of the program and enables employees to plan their study time around their current work commitments. The result is far greater program benefit, over a more sustainable period of time and a significantly improved return on investment.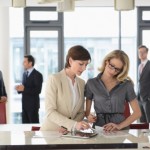 Appleton Greene uses standard and bespoke corporate training programs as vessels to transfer business process improvement knowledge into the heart of our clients' organizations. Each individual program focuses upon the implementation of a specific business process, which enables clients to easily quantify their return on investment. There are hundreds of established Appleton Greene corporate training products now available to clients within customer services, e-business, finance, globalization, human resources, information technology, legal, management, marketing and production. It does not matter whether a client's employees are located within one office, or an unlimited number of international offices, we can still bring them together to learn and implement specific business processes collectively. Our approach to global localization enables us to provide clients with a truly international service with that all important personal touch. Appleton Greene corporate training programs can be provided virtually or locally and they are all unique in that they individually focus upon a specific business function. All (CLP) programs are implemented over a sustainable period of time, usually between 1-4 years, incorporating 12-48 monthly workshops and professional support is consistently provided during this time by qualified learning providers and where appropriate, by Accredited Consultants.
---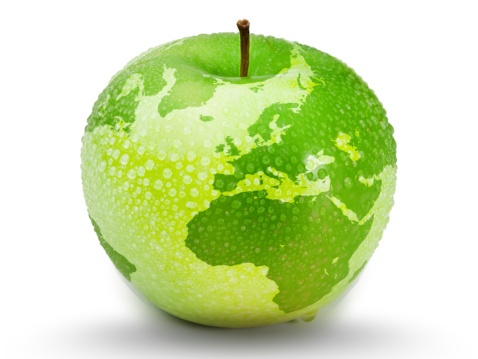 Executive summary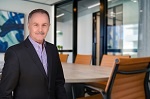 Corporate Positioning
Early attempts at defining the value proposition were more an attempt at outlining features and a limited review of benefits when selling a product or service to the consumer. By way of example, the first automobiles, were promoted as a revolutionary and more convenient, modern mode of transportation versus the horse and buggy, but failed to address a review of reliability, performance or economic payback. Efficiency and usability, key value proposition drivers, were also overlooked.
These things improved over time as consumers demanded a better understanding of usability, reliability and functionality. They also wanted a better understanding of price and economic factors when considering a purchase and not just the traditional basics such as 'bigger, faster and better'. However, the limitations of defining a clear value proposition really originated from lack of knowledge and resources to support a cohesive marketing effort, which in most cases was restricted to crude advertising efforts, often featuring gadgets, remedies and services with largely unsubstantiated claims. There was no integration of the value proposition with a sounds sales and marketing strategy, initiated by a thorough review of consumer preference and their associated pain points, as we know it today.
Without this kind of integrated process, it's no wonder consumer confidence waned as many products and this lack of process failed to clearly articulate a much more complete picture versus a few simple claims. This is not to say all products were created equal as many fell short of expectations based on simple functionality. Gradually, manufacturers began to better understand the consumer mindset and started to reach out to assess and review consumer needs and desires. This was the beginning of consumer confidence and brand loyalty, important value proposition factors when creating sustainability for a product or service.
In tandem with consumer engagement were operational changes within companies to provide resources towards that needed integration between departments and the understanding that what happened in one area would impact other areas other of the business as well. No longer did development and production work loosely with sales and marketing. A better understanding of decision-making and process between departments helped to recognize the impact and the relative effects of a well-defined strategy, when it came to positioning a product with clearly defined aspects of the value proposition. Departmental challenges included cost containment, inventory management and solid planning direction with respect to product needs, particularly when product deficiencies lead to revisions and updates based on consumer feedback.
In essence, companies became both better equipped and more efficient at including the consumer in the entire process of product creation and this in turn lead to much better and more cohesive attempts at defining the value proposition, as a strategic way of introducing and maintaining products in competitive markets. It was that 'lights on' moment when manufacturers realized that a well-defined product strategy, that included clearly conveyed aspects of the value proposition, would lead to increased revenues and profitability and longevity within the market. This is not to say that products did not have their challenges, but understanding the challenges and most importantly, revisiting and updating the value proposition, were the things that lead to continued success.
Defining a clear value proposition in hand with a sustainable sales and marketing strategy are now fundamental components of any company's corporate strategy and more important than in the past, as companies try to differentiate their products within a highly competitive market place. The value proposition has evolved and must consider product mix, company resources, market conditions, management preference, on-going research and development and available talent to drive the proposed solution for competitive and corporate success. Once defined, the value proposition is linked to a comprehensive, process-driven sales and marketing strategy, successfully positioned to target market stakeholders for optimal growth and market capture.
It's reasonable to state that corporate positioning and product positioning, through use of a sound value proposition, are somewhat synonymous terms. A company's position at market is only as good as its well-defined product strategies, again, through the use of a sound value proposition. This is true of a single product company or one with multiple products in a number of market segments. There can be multiple propositions deployed, depending upon the nature of the products. The bottom line is, to be successful corporately, companies must successfully position their product(s) within the marketplace.
The intent of my proposed training program is to provide critical alignment between these two areas and clearly outline the necessary tactics to provide sustainable revenue and market leading practice. Too often companies fail to understand how they will position and operate within given market segments, which often leads to misuse of resources and extended timelines, as well as underachievement of corporate revenue targets. With my experience and training, companies will be able to avoid these pitfalls and create a market leading plan positioned for long-term growth and success.
The healthcare industry and more specifically, the medical device industry within it, provides a useful example of how companies must define, differentiate and position their products in today's market. The value proposition includes such things as an outline of risk reduction, efficacy, compatibility with other products and services and certainly, proven/safe performance. When considering the players involved, which includes the manufacturer, the patient and the provider, a 'win-win-win' situation must be created for all parties when outlining the value proposition. The manufacturer must gain through increased revenues and market penetration, the patient must gain through improved health outcomes and the provider must gain through reduced access to additional or repeat products and services. This is the ultimate scenario companies strive to achieve.
The use of economic outcomes is also important, not just in the healthcare industry but in many others. When defining economic benefits, companies need to consider, cost reductions when introducing a product versus current practice, the availability to reduce headcount through improved functionality, less reliance on other external providers to streamline process and ultimately the rate of return or payback period through use of the product.
If the upfront work has been done when designing a new product and careful attention has been paid to the consumer pain points that must be addressed, then defining the value proposition becomes a natural extension of the overall process and helps to integrate departments and personnel along the way.
In the coming years, it will become much more critical for companies to clearly understand the capabilities of their products and define a value proposition that is customer-centric and created with critical assessment of this target audience through on-going feedback. Not only are products becoming more complex and attempting to provide a broader range of benefits, the marketplace is also becoming much more demanding in their expectations of key elements of the value proposition, including functionality, compatibility/integration, cost reduction/savings and economic return.
The path to an effective strategy is through employee engagement within key departments and the integration of process to drive key data and analytics when developing and introducing a product to market. Employees must feel empowered to network with each other to stimulate creative thinking and then have a system to capture this information for strategic assessment. It's no longer the singular role of marketing to assume the entire responsibility for defining an effective strategy for creation of the value proposition. And when we consider the importance of doing this effectively, it makes broader departmental/employee engagement essential.
If we return again to the healthcare industry, delivery models, reimbursement for service and treatment options are all evolving/changing. Each one has its own set of unique challenges as well as a unique definition of value that can be provided to the overall system of health delivery. More importantly, they must work together through effective streamlined integration and management. Imagine treatment options that provide ill-defined or limited health benefits with the expectation that reimbursement by third parties will be obtained, based on this, as well as limited delivery options for the patient. Certainly an unattractive and complex scenario and one that points out that 'win-win-win' scenario necessary for these parties and one that will only be achieved through clearly articulated benefits (health, economic, etc.) that in turn convey the contributing value to the overall system.
As we move to the future, I believe three distinct trends will continue to evolve and emerge when considering the value proposition among relevant stakeholders.
First, companies will take a much more focused and holistic approach when defining value, independent of existing products or new products to come. On-going, sustainable activity between departments will be become the norm for creation of value and dissemination of a strategy to the target market.
Second, consumer/buyers will increase their expectations of value and this will move well beyond simple performance benefit claims to much more emphasis on economic value, given more stringent and defined buying patterns. Markets are becoming much more complex and increasingly competitive, which puts buyers in a strong position to dictate a strong and effective value proposition.
Finally, social media will play a leading interactive role between manufacturers and consumers in all segments and will move beyond simple product postings and associated activities to heavy reliance on peer review and assessment. This is the most expeditious and broadly used method for consumer interaction and a very useful way to cut through competitive 'noise' and gain the edge when reviewing products for fit and suitability. Look for more of this activity and use through all forms of social media.
---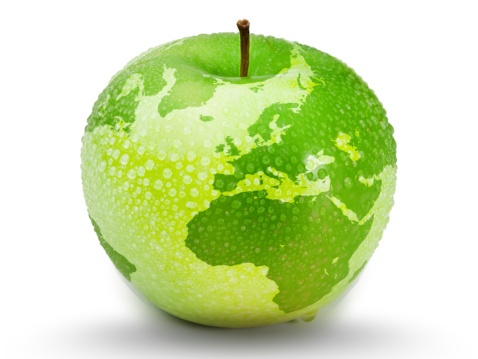 Curriculum
Corporate Positioning – Part 1- Year 1
Part 1 Month 1 Internal Assessment
Part 1 Month 2 Define Issues
Part 1 Month 3 Target Setting
Part 1 Month 4 Gathering Data
Part 1 Month 5 Analyze Data
Part 1 Month 6 Preliminary Plan
Part 1 Month 7 Review Plan
Part 1 Month 8 Test Assumptions
Part 1 Month 9 Issue Resolution
Part 1 Month 10 Implement Solutions
Part 1 Month 11 Monitor Activity
Part 1 Month 12 Continuous Improvement
---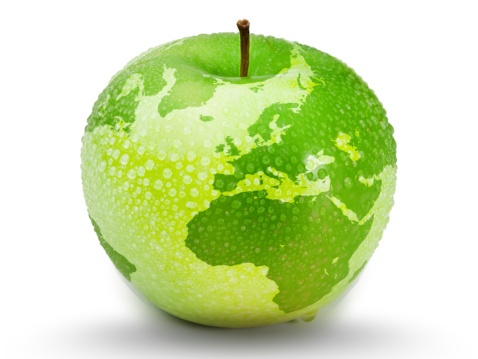 Program Objectives
The following list represents the Key Program Objectives (KPO) for the Appleton Greene Corporate Positioning corporate training program.
Corporate Positioning – Part 1- Year 1
Part 1 Month 1 Internal Assessment – This first month will involve assessment and analysis of product capabilities and possibilities, through interdepartmental communication at the corporate level. Although Marketing will take ownership for the overall implementation and delivery of the value proposition plan, input from all areas will lead to a more cohesive approach towards execution. Suggested start would be with Development for outline of the expectations for the product/service, based on key inputs such as functionality, performance and efficiency. These should be mapped to show expectations against actual deliverables to start to identify where the deficiencies may be and how they should be addressed as part of the overall competitive market plan. Next, alignment with overall corporate strategy should be reviewed to determine if the product is consistent with existing direction of if there is deviation away from overall goals and objectives. If there are, then the task will be to determine if overall objectives were reasonable, given company resources and the competitive landscape. This type of assessment is critical to ensure strong positioning of the value proposition, when considering all aspects of the product and corporate plan. A final step in the assessment will be to determine if product value is linked to either existing products or planned products in the pipeline. If so, allowance will need to be made to articulate this clearly in the proposition plan, so as not to convey any misleading of confusing information to the buyer. Often compatibility with a company's products is a key benefit within the value proposition and this can be critical feature when looking for that competitive edge regarding product differentiation.
Part 1 Month 2 Define Issues – During the initial assessment, time would have been taken to review both product and corporate goals and objectives. This process helps to identify gaps that may impact creating of a strong value proposition and also identify resources that may be lacking when trying to achieve this goal. This next step is to select any and all issues that may have been tagged and determine the impact they may have in achieving the objective. These can not simply be identified and catalogued. They must be discussed by the team and may in fact lead to understanding misconceptions with the product/service that will ultimately impact the value proposition and positioning at market. It's important to remember that the value proposition outlines how the product/service will solve a buyer's problem or pain points and if this value is not connected correctly, because issues have been identified but not resolved, then the entire proposal will fall short and the company will not be seen as the lead provider of this value at market. Mapping of issues will be important and an exercise involving how the issue affects the goal(s) of the product will have the team to determine a corrective course of action. Think of this exercise as a chance to target issues and deficiencies before they can affect next steps in the process and compromise activities such as development of the plan and potential implementation. Objectivity is key and if this can not be gained by the core team, then departmental leaders must also be tasked with the process, thus confirming the importance of inter-departmental participation.
Part 1 Month 3 Target Setting – At this stage, the team will start to formulate ideas and start to set goals for the value proposition plan. These goals will include such things as determining the effectiveness of the plan at regular intervals, to developing deeper concepts that support product benefits throughout its' lifecycle. Questions should be asked about the process such as; "Which part of the target segment are we hoping to reach and how quickly?", "What market and user factors could put the plan at greatest risk?", " How will users be assessed and what will determine a positive outcome of the plan?" , "What value proposition benefits are missing or have been poorly defined?", and, "What impacts can be expected for other departments and how will they be addressed?". These questions and more will help to outline relevant goals for both the plan and the organization itself. Determination of goals should also include tangible and intangible benefits to be measured concerning the buyer. Tangible would include any quantifiable and process driven outcomes. Intangible would be directed at soft benefits, such as comfort levels when using the product or any emotions that may result from product use. It's important that the company includes all possible scenarios to determine relevant goals for the program. This activity can also be viewed as risk mitigation as to those activities and events that may undermine or compromise key goals and objectives. We must remember that goals are those things the company needs to outline that determine the success of not just the plan, but ultimately the product or service itself. If they are not properly defined and don't reach the buyer in a useful way, then analysis will lead to meaningless data when determining the effectiveness of the plan.
Part 1 Month 4 Gathering Data – Collection of market data is critical to determining how best to position the product/service and defining a clear value proposition. More important is gaining a perspective on the changing trends and conditions that define the market and how they will impact that same product/service. In today's highly competitive markets, these changes are frequent and rapid, so initial assessment will need to followed-up as part of the monitoring process. When obtaining data, goals and objectives should be kept in mind so meaningful information is returned and in alignment with these targets, as part of overall product and corporate mission. If this is not done, it may be difficult to interpret the data and make sound decisions about content and direction of the value proposition. A further suggestion is to review the value statements made by close competitors as these may have an impact of development of the plan to articulate value to the buyer in a meaningful, market leading way. One of the key value statements concerns how economic value is conveyed and is becoming one of the leading requirements among consumers/buyers. A comparison of this among competitors within the marketplace will help to define a company's own economic value and must consider not just data review of cost benefits, but how value translates to headcount changes, reduction of third-party reliance within the buyer's organization and a clear idea of how revenue is enhanced through the medium to long term. Buyers use this information as part of strict purchase practice and understanding the data related to it is vital. Lastly, data collection should be conducted within the key market and buyer segments the company plans to target.
Part 1 Month 5 Analyze Data – Data analysis is the company's opportunity to undertake critical review of all of the market segments and buyer patterns that will influence their own product or service. Again, review should be done with a keen eye on the overall goals and objectives of the program to ensure the data is relevant and on target. Both qualitative and quantitative assessment should be made and when possible, published in easy to read graphs. The purpose here is to identify trends, significant deviations and validate early assumptions. Depending on how the data was collected, through interview, review of competitive material, surveys, etc., it may take some time to complete the analysis and define the information outline for the value proposition preliminary plan. Assigning specific review tasks to individual team members on data feedback from each of the data sources will help to expedite the process and keep the overall process on time. Another method the team may use for review is statistical analysis of the data to allow for modelling and presentation of trends in a more formal way. However, the techniques used should match the team's experience and knowledge levels to ensure quality production. Once all of the data has been reviewed and compared against the original goals and objectives of the plan, a formal presentation to all stakeholders, including department heads, should be conducted to ensure compliance with the original assessment and allow for critical input prior to completing this module. This will allow for a seamless integration with the preparation of the preliminary plan and also allows company stakeholders to provide final input, consistent with the company-wide approach to creating solid groundwork for creation of the value proposition.
Part 1 Month 6 Preliminary Plan – At this stage, all reviewed data has been prepared and summarized and the learned information is ready for inclusion in a preliminary plan. The first step is to identify all value proposition segments to be used. A comprehensive list includes detailed value statements on usability, productivity, compatibility, efficiency, customization and performance results, to name a few. Its important to remember that value must convey the importance, usefulness and worth of a product and can not simply be a plain statement on a feature/benefit. In simple terms, we can not say a product is efficient because it 'speeds up a process'. We need to change the statement to state that 'speeding up the process puts less demand on other resources and allows the user to perform other tasks, simultaneously or otherwise and provides 'X' $'s savings on headcount for the process'. In essence, the company must include a logical and detailed link between a value segment and the expected outcome (original goal/objective). This is part of good positioning with the target audience and ultimately, product success at market. The plan should be flexible enough to include revisions and updates based on further review of each segment, as well as additional input from other departments. This is a dynamic document and one that will evolve as it moves closer to implementation. Also, as with many new products, final adjustments/changes to the product prior to commercial launch may well affect the claims/statements made on some of the value segments. This must be taken into account during the team process of developing the plan.
Part 1 Month 7 Review Plan – Once the preliminary plan has been prepared and all segments of the value proposition completed, its necessary to review each segment both individually and also in conjunction with the other value segments. The best way to conduct this part of the program is through SWOT analysis with the marketing team and other department heads. Strengths of the plan can be quickly identified and allocated to one section. Weaknesses need to be revisited and will involve some challenge by team members to determine if the original segment was on target or not with the product plan or are weaknesses a result of inconsistencies with other value claims or market findings. Opportunities discovered through review present the best chance for a company to truly drive further/deeper on the value segment(s) to give the company that competitive edge as the product of choice. This what this section is really about and the team needs to take every advantage to optimize positioning. Finally, Threats should create a full stop with the team with the basic questions about how threats were created within the plan and what other segments do they affect. There is no choice here but to completely revisit the claims made and look at the outcome of a perceived threat, in tandem with the original data analysis. If sufficient information does not alter the situation, a re-work on a particular value segment will be required. This process can prove to be exhaustive and at times, team agreement or compromise may be difficult to achieve. It's important to stay true to the original goals and objectives and ultimately produce a plan which has the best possible value segments that will be received favourably by the target market/buyer/user.
Part 1 Month 8 Test Assumptions – Common in many industries, including healthcare and its related segments, are external alpha and beta testing programs to validate new product performance claims within a defined segment of market users. These programs are designed to obtain specific feedback against a company-generated review plan and give the company time to make and implement required changes to satisfy the user. This is also a time when marketing claims, such as the value proposition, can be tested to provide useful feedback and allow changes and updates, prior to full commercial launch. The alpha program is essentially the prototype phase and provides the opportunity for marketing to test the preliminary plan against product performance. Changes to the plan can then be made as necessary and a second opportunity, at the beta or pre-commercial phase, will help to ensure plan assumptions were correct and ensure the plan is on point with the commercial launch. Time spent during these two programs also presents the opportunity for internal testing of assumptions, as department heads will be gaining feedback against the user review plan and can easily provide input against the value segments within the preliminary plan. The result is assumptions are tested and validated both internally and externally, giving the plan depth of experience, prior to full implementation. One additional avenue marketing has is conducting pre-launch user meetings or focus groups to test assumptions on both product performance and the related value claims it plans to use at rollout. These can be very useful and when conducted by independent third parties, can provide a thorough assessment of all plan components.
Part 1 Month 9 Issue Resolution – In my experience, a company can never ask too many questions and during this phase, questions should be asked about all segments accomplished to date, to ensure the value proposition plan is sound and provides the company with enough leverage to be seen as the product/service of choice within the marketplace. Questions asked will help to ensure all goals have been satisfied prior to implementation. The team needs to revisit the original goals and objectives that were formulated by all team members and ensure they are consistent with product capabilities and a sustainable product/corporate position at market. Issues that were identified early should be cross-checked against the proposed plan to ensure the gap analysis was thorough and nothing was missed or left unexplained. Data that was collected should undergo a final review to be certain the right information was collected and that is in-line with the goals that were set for the value proposition segments. Further, question the analysis of the data and determine if further assumptions can be made or if additional questions need to be answered. The plan should be reviewed from the user perspective and feedback gained during the testing of assumptions given another critical review. At this point, team members should be comfortable that all aspects of the value proposition plan have been adequately resolved, giving implementation every chance to succeed. This is not say there will not be future changes and updates. That's the nature of a product's lifecycle and this will in turn affect the value segments downstream. However, there should be collective thinking that the right questions have been asked and answered and no doubts remain as to the plan's viability.
Part 1 Month 10 Implement Solutions – At this stage, the plan is implemented with the commercial launch of the product/service. The launch itself and rollout of the plan should be done in a phased format at first versus to the broader market, to help gain initial rapid feedback to make changes and modifications as necessary. User feedback should be used to ensure that value segments are being correctly received and well understood. Any misconceptions can potentially be seen as the company making false claims, which will damage market penetration activities and overall product success. The phased rollout can therefore be segmented in several ways to help gain this valuable feedback. Buyers/users can be segmented by geography, perhaps using a 500 mile radius of customers to start to allow for easy contact, both electronically and in-person. Optimal company size can be determined so feedback is gained among key users and departments in a timely fashion. If the companies are too large, gaining information can be tedious. Simple mechanisms for feedback should be put in place to allow for feedback, including on-line surveys and telephone/email follow up. Assuming positive response from this early segmentation, the product/service rollout can be expanded until all segments have been reached. Also important during the early rollout phase is obtaining and using customer/user testimonials to help seed future market activities and ultimately drive sales. This information can be shared through the company's web site, at trade shows and conventions and most specifically through social media. Successful implementation requires a coordinated team effort, particularly if multiple markets are being developed and teams are diverse. Regular updates and meetings with team members is essential to ensure implementation is successful and is consistent with overall corporate objectives. Updates to the company leadership team should be done weekly to start and then move to monthly and quarterly.
Part 1 Month 11 Monitor Activity – The monitoring to obtain customer/user feedback through phased implementation must continue through the balance of the commercialization phase. The feedback and information obtained will be vital to the on-going success of the program and help to make changes and corrections in advance of any market compromising issues. Traditional surveys and user input mechanisms should continue, but the implementation of Key Performance Indicators (KPI's) and metrics should be implemented to more accurately monitor direction and program success. Typical marketing KPI's include email performance, including open rate, click through rate and conversion rate, social media reach using analytics provided by the individual sites, web site traffic which indicates potential leads for a company's product/service and tracking of those that turned into qualified leads. These are typical marketing KPI's and should also be supported by sales KPI's including sales by region, total monthly sale growth, sales by contact method and lead conversion rate, to name a few. Marketing and sales typically work together when collecting and reviewing this data, which allows for changes and updates on strategy as needed. Essentially, the more data that can be obtained, the better off the program will be and of course, sales for the product/service. Review should take place on a regularly scheduled basis and results shared with all team members, including company leaders and department heads. Remember, this is a holistic approach and program value comes from input from all members. An additional step, which many companies consider, are regional user meetings to gain feedback and track product and program success in the field. Although expensive, they offer the chance for direct user to company input and can also be a platform for launch of new products and services.
Part 1 Month 12 Continuous Improvement – In this phase, continuous improvement should be part of a company's overall quality strategy and should involve the quality team for both product and program performance. Some companies take this phase very seriously and implement programs such as Six Sigma for company-wide quality management methods. The important takeaway here is quality methods drive improvement and in-turn, success at market. Today, ISO strategies are vital and in many industries, including healthcare and its segments, such as device and diagnostics, operating without ISO certification is not an option and will prevent commercialization of products in many global markets. Given all of this, continuous improvement through quality systems and practice is not driven solely by data obtained from market observation and user interaction. It often comes from within companies, through the very employees who have been in product and program development. They are closest to all relevant activity and information along with issues and problems that can affect the quality program. Further, input to facilitate change is often achieved in small, incremental steps versus large shifts in product functionality/performance and program elements. This is not a race but a platform for slow and steady progress and innovation, the pillars of good quality practice. The other important fact to remember is incremental change is often less costly and time consuming than making significant change in product or program direction. In this time of cost containment and lean manufacturing practice, this thinking is essential and will lead to better company health. Empowered employees and team members will step up and see this an opportunity to make a difference when striving for product success.
---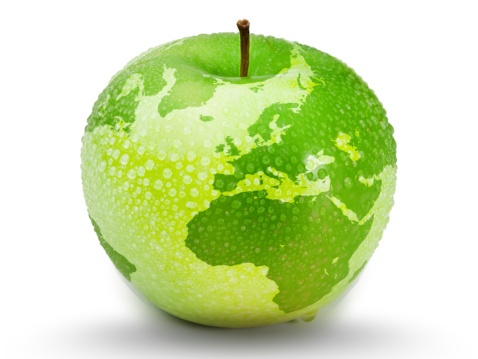 Methodology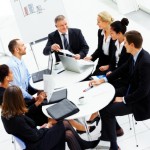 Corporate Positioning
Effective program planning involves the engagement of key stakeholders with the company, often including senior management, department heads, external advisors and in some cases, board members. Given the planning can be viewed as somewhat of a strategic exercise, it's important to have the input of these individuals as program objectives are linked to corporate goals. Also included would be potential customers, as they provide perspective from the market side. First steps would involve a needs assessment to gather and review data. Based on this review. priorities would then be set to determine which needs can and should be addressed. Next would be to define potential outcomes and objectives and decide on how and what will be used to monitor and assess these variables. A framework or graphic representation can be used to map this process, which helps to understand how details relate to one another and also identifies gaps in procedure and process. Goals and objectives within the framework need to be specific, measurable, achievable, realistic and completed in timely fashion. Finally, data review resulting from the framework should be completed using collection methods that involve all parties and involve critical observation to validate all assumptions. A review of all findings should then be provided to key stakeholders for final discussion and assessment. This completes the planning cycle and ensure all parties have been included throughout the process. Worthwhile to note that program planning won't be effective if stakeholders are not willing to test the boundaries and limitations of their assumptions, particularly when needs are identified and priorities are set.
Once goals and objectives have been identified from those involved in the planning process, they are transferred to a core team for creation of an outline to be used during the development process. In this case, we'll use marketing as the core team to further expand upon these priorities to set a course of action towards adoption and then implementation. Budgets and timelines will need to be decided and tested against the outcome of the planning process, with respect to the original needs assessment and data review. Review of the target audience will be required to ensure development plans correctly align the planning process with the behaviour, actions and expectations of this group. Locations for rollout will need to be reviewed as they will be an integral part of implementation and learning and feedback may be required from these locations prior to full scale rollout. Any additional needed resources will also need to be identified as part of development as this may involve both internal and external sources. Once these activities have been accomplished, content can be created and then reviewed by team members to ensure there is a match between original objectives and market assumptions. The final step in program development, prior to implementation would be a formal presentation of the development plan to the original stakeholders. This provides a forum for final review and assessment, which often leads to revisions, changes and updates by the core team. Its also a safety step as implementation to the broader marketplace without final assessment prior to deployment can lead to budget overruns and misalignment with the intended target audience. Its also a chance for department heads to ensure there is alignment with inter-departmental goals and objectives, as originally defined.
Once the program has been developed and approved, its important that all stakeholders and core team members completely understand what is being deployed and what their role will be. Formal communication should be circulated to all team members. Following this, all team members should be trained on the program and monitoring methods for program success implemented to track progress. This can be done by a number of methods with the target audience including surveys, telephone follow-up and user meetings and should be done based on a regularly schedule basis, managed by all team members. This is to ensure goals and objectives are being met and provide the opportunity to make any needed changes or revisions to them. Consideration should be given to a phased rollout of the program, which allows time for the team to make changes and revisions, prior to broader market rollout. Segmentation of a phased rollout can be done by customer size, customer location and/or customer usage patterns. Given a regular schedule of feed back and time allotted for changes and revisions, this makes the most sense for a structured implementation. Finally, during this time of rollout monitoring, the original stakeholder group should be included in understanding of the feed back data and have the opportunity for input during the balance of implementation. Given this is part of a broader strategic effort, it makes sense to close the loop and keep everyone engaged. The success of program implementation is driven by active and scheduled communication and with external and internal stakeholders, to collect relevant data and make needed changes in a timely manner. This positions the company for a formal review process as the next critical step.
This phase is a natural extension of the monitoring and data collection that was obtained through target audience feedback during implementation, performed in a more formal manner. A review panel from core team members should be formed to conduct review and assessment of this data and make recommendations for broader rollout of the program. Its important at this stage to conduct the review with the original goals and objectives front and center to ensure alignment has been achieved and ensure the necessary adjustments are made for further delivery. The best way to undertake this process is through SWOT analysis, examining each program element to determine if they are 'hitting the mark'. Strengths of the program will be apparent based on positive feedback during the implementation stage. The question here is, can they be further improved for more effective delivery? Weaknesses obviously suggest a return to the original objectives and care should be taken to determine if these weaknesses are common across all target segments or confined to one specific area, based on rollout parameters. Opportunities represent areas where not only can improvements be made, but perhaps other program elements can be introduced that were not originally contemplated. And, finally Threats need to be taken in context as to their immediacy and how extensive they are with respect to potential impact on the entire program. A summary of this SWOT analysis should then be formerly presented to the original stakeholders within the company, as the program was part of the broader strategic mandate with respect to product and corporate positioning.
---
Industries
This service is primarily available to the following industry sectors: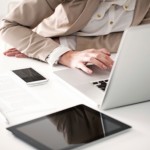 Medical Devices
Medical devices as we know them today first emerged during the mid to late 19th century. First instruments included the introduction of the ophthalmoscope to view the interior to the eye and the laryngoscope to view the inside of the throat and larynx. Closely following was the discovery that radiation could penetrate solid objects, such as bone and tissue, which lead to the invention of x-rays to view the body without surgery. They became popular during the World War II and were used to diagnose respiratory diseases such as pneumonia, pleurisy and tuberculosis. Early in the 20th century, technological advancements lead to the development of surgical procedures performed in tandem with devices such as the respirator and the heart-lung bypass machine. These devices and others also closely tracked with the development of clinical diagnostic tests, such as those used to assess diabetes, kidney disease and others. Most of the growth within the medical device market has been seen within the past 5 to 6 decades given advancements in technology for medical applications. Some of the more significant devices include; moving from the standard microscope to the electron microscope, giving a 3D view of intracellular dimensions, using computer technology to store and track digital pictures and records (PACS) as well as performing robotic surgery and perhaps most significant of all, the application of engineering technology to development the magnetic resonance imaging machine (MRI) and the CT scanner. Technology had a tremendous impact in many other areas and has lead to additional devices such as prosthetic body parts used as heart valves and reconstructive skeletal joints for hips and knees. Indeed, the introduction during this time frame has been the catalyst to scores of new and innovative devices, more so than the world had seen in many, many centuries.
The US currently leads the world market in revenues with approximately $180 billion USD annually. This represents over 40% of the global market and growth rates are expected in excess of 5% per annum with revenues to reach $210 billion USD by 2030. Global projections are nearly $600 billion USD for the same period. One of the key growth areas is digital health care by way of the internet, artificial intelligence and machine learning. This includes small handheld and wearable devices. New partnerships have been formed between digital health companies, payers and care providers and includes such notables as Apple, Google and Microsoft. Examples of these partnerships include devices for the patient/consumer market for simple tests like urinalysis and blood work. This can also be considered part of the point-of care (POC) testing market as devices merge with diagnostics. Smart devices are another example as the internet is used to connect to glucometers, blood pressure monitors and cardiac monitors (halters) for results transmitted to healthcare provides via smartphone. This is all part of the patient empowerment revolution for monitoring and assessment of various disorders. The internet connectivity market for medical devices is one of the major drivers for growth for small to medium size medical device companies with an expected growth rate of over 25%, or $60 billion by 2023. This innovation is not without its challenges as the industry builds. Legislative changes in the US have seen the introduction and subsequent refinement of taxes and fees on medical device companies. More pressing is regulatory change occurring within the FDA as well as the EU with more pressing guidelines for safety and quality standards. Equalling pressing is the impact of US/China trade activities and higher tariffs. Collectively imports and exports total nearly $10 billion USD annually Finally, the use of the internet as a connectivity tool leads to cybersecurity issues and the potential for data breaches and compromised patient records.
There is no doubt innovation through use of the internet, artificial intelligence and machine learning will continue to drive robust growth within the industry for years to come. Investors, payers, providers and patients alike are all bullish on current trends and this paints a solid picture for the health of the industry. Several key trends are emerging as we move through the current decade. First, the FDA has outlined a new path for how it will work with manufacturers. This will be done through a digital interface using the cloud to accommodate the enormous volume of data required to manage both current approved devices as well as highly innovative devices of the future. Second, medical device manufacturers will increasingly rely on contract manufacturing organizations (CMO's) due to higher operational costs. Estimates are for an 8.5% growth rate with over 90% of manufacturers indicating they plan to increase their use of CMO's. Third, the Medical Device Single Audit Program (MDSAP) is gaining acceptance towards a harmonized regulatory approval process. At the moment, use of an accredited third-party auditor for single audit device approval includes the US, Canada, Brazil, Japan and Australia. This means fewer regulatory audits and faster access to market within these member countries. Fourth, data will become a revenue generator as the industry adopts disruptive technologies such as predictive analytics, cloud use, blockchain, AI and others. Health care data is predicted to have an annual growth rate of 36% through 2025, faster than manufacturing and financial services. Finally, innovation and development in digital devices has lead the FDA to develop fast-tracked regulatory pathways for digital devices, known as the Digital Health Software Precertification to ensure timely access to these products. These key trends will continue to define the industry, leading to an exciting future for all parties.
---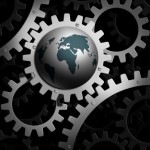 Clinical Diagnostics
Early assessments began in ancient Egypt and Mesopotamia where physicians made observations of clinical symptoms and used such techniques of body palpitations and descriptions of dysfunctions in the digestive tract, heart and menstrual disturbances. They also used observation of bodily fluid, such as urine, to record color, odour and attraction of insects. The Greeks, lead by Hippocrates, the "Father of Medicine", also examined body fluids as well as listening to the lungs and observing skin colour. When it came to disorders such as kidney disease, he related the appearance of bubbles on the surface of urine to kidney disease as well as blood and pus in the urine. As we progress through time, 'water casting' or uroscopy became popular for the observation of urine as a diagnostic aid. Diagnosis took a huge leap with the invention of the microscope in the 17th century and opened the door to the invisible world within the body and more extensive review of blood, urine and tissue. In the 18th century, the study of the shape of the skull or phrenology was used to determine mental faculties and character. This was inconclusive science and often considered a scam. This was also the time when the first medicines were used to treat illness, such as digitalis and opium. Analysis of blood and the birth of coagulations tests was also discovered at this time in England and the first tests, such as prothrombin time were introduced as well as the separation of blood products. Fast forward to the 19th century and the first hospital laboratories were established for quantitative diagnosis of diseases such as tuberculosis, cholera, typhoid and diphtheria. Physicians also began to study pulse, blood pressure, body temperature even though instruments to measure these vital signs were not developed until the end of the century. By the end of the century, a range of chemical and bacteriological test emerged and as well as broader use of microscopy and now x-rays. These advancements and more lead to the clinical laboratory we now know today.
There are more than 4000 different diagnostic tests on the market today, divided between the clinical laboratory and growing and expanding point-of-care (POC) testing market. The POC market is expected to show significant growth given a growing geriatric testing population and the ability for these tests to provide immediate results. Examples of these test include HbA1c and blood glucose for diabetes management. lipid panel for cholesterol-related disease such as heart disease and Troponin to diagnose heart attacks both in the emergency room and remotely. The POC market has produced a decentralization trend in the industry as we look towards early and preventative diagnosis as well as lower costs. Key factors driving the broad clinical diagnostics market include the rate of chronic diseases, such as diabetes, heart, prostate and colorectal disease as well as growing demand and awareness by patients for health self-involvement. The global clinical laboratory services market, which offers these diagnostic tests, was valued at $235 billion USD in 2018 and with a forecast CAGR of 6.1% from 2019 through 2025. Microbiology and cytology segments are estimated to grow at 7% over the same timeframe given a large increase in infectious diseases. The clinical chemistry segment held a 45% share of revenue over the same period and will also grow substantially given advances in endocrinology and specialized chemistry testing. Challenges to the market include poor regulatory standards for diagnostic tests in many countries as well as lack of adequate reimbursements. A growing trend, particularly in the POC segment, is a patient pay model as these tests become more widely available, including through local pharmacies around the world. POC tests are also becoming standard for monitoring and ensuring drug compliance.
In addition to the robust and growing POC segment of the clinical diagnostics market, clinical lab automation will produce significant revenue in the coming years. Major players who influence this segment include; Beckman Coulter, Becton Dickinson, Bio-Rad, Tecan, Roche and Abbott to name a few. Indeed, the current pandemic has seen the entrance of both POC and rapid, automated tests for COVID-19. This will continue as we move through the next phase of this global issue. As mentioned, chronic and infectious disease as well as an aging population will be the key drivers in all segments of this market. Access to testing, which has improved dramatically around the globe in recent years will also continue to improve as will product quality and a wide variety of tests across all clinical laboratory segments. By way of clinical example, a report by the World Health Organization nearly 18 million people die each year due to cholesterol-related heart disorders. This is partially due to sedentary lifestyles in the elderly, but also due to available testing in some parts of the world as well as intervention therapy post diagnosis. In the US, the American Heart Association estimates approximately 2300 Americans die of cardiovascular disease each day. An astounding statistic and one that can be better addressed through POC testing. However, next to cancer, infectious diseases are considered to be one of the leading causes of death around the globe. Respiratory diseases, such as COVID-19 are the most deadly and the availability of cost effective tests related to this as well as AIDS and Hepatitis C will lead market demand.
---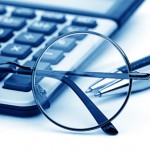 Biotechnology
At the heart of biotechnology is the manipulation or transformation of living organisms (biology) to create new products or processes. Classical Biotech, in its simplest form, has been around for centuries. Using yeast to leaven bread, fermentation for brewing and cheese making and using algae to make cakes are all long-standing examples of early biotechnology. Today, we think of Mendel and his early experiments manipulating DNA in plants. But in fact, applications extend from agriculture to medicines. Some more recent examples include genome sequencing in a bacteriophage, polymerase chain reaction to amplify a segment of DNA, popular in clinical diagnostics and the more famous example of Dolly the sheep, who was cloned in 1996 as part of the Human Genome Project. Looking at some more specific examples over the past decade, we find several coming from the field of medicine in the treatment of disorders. These include encoding a new version of a neurotoxin produced by bacteria for use in medical and cosmetic procedures, discovery of a protein to aid neuronal infection of the virus that causes hand, foot and mouth disease, a tissue engineering breakthrough allowing growth of muscle cells from non- muscle cells and finally, using intestinal bacteria to control the genes in our cells and potentially fight off infection and cancer. There are many others over the years, but these examples show the power of biotechnology to harness cellular and biomolecular processes to improve our lives. More importantly, biotechnology breakthroughs have helped to fuel the research efforts of major drug companies to develop new therapies for a variety of health conditions and disorders.
The biotech industry continues to grow and expand and is now responsible for over 700 public companies and $140 billion USD in revenue. 450 of these companies are in the US and in 2015 they accounted for nearly $115 billion in revenue. Aside from biopharmaceutical applications, with Humira from AbbVie being the best example, others include agriculture and industry, including nanotechnology, enzymes and biofuels. In the US, 89 million acres of corn crops are biotech crops. This compares with 190 million hectares worldwide from 2003 to 2018. Again, in the US, the San Francisco and Los Angeles/Orange County areas generate the highest amount of biotech revenue. Top biotech companies in the world include Gilead Sciences, Novo Nordisk, Amgen and Biogen. Average annual R&D spending among these companies is close to $2.5 billion USD. In 2019, over 4500 biopharma medicines were in preclinical development in the US drug pipeline with 1120 being developed to treat cancer, the fastest growing segment, just ahead of diabetes. Biotech funding from the NIH topped $6.5 billion USD in 2017 and continues to increase year over year. Similarly, over $25 billion USD was invested by bioscience venture capital between 2016 and 2019 in the US. This indicates a very favorable market for continued investment and current investments show many companies with significant resources to complete the necessary studies to advance new therapies. The goal is to reduce the timelines associated with drug development and pending regulatory hurdles, market these products either independently or in tandem with the branded pharmaceutical companies to gain the necessary market penetration and patient acceptance.
Biotechnology is becoming a large and routine part of our everyday lives. It already affects the clothes we wear, the food we consume and the medicines we take to keep us healthy. It's safe to say it is best positioned to respond to society's challenges and of dealing with an aging and growing global population, healthcare, resource efficiency, food diversity, climate change and energy challenges. To reach its true potential, the industry needs government decisions that support policy changes and risk-taking as well as education that biotech is creating a better world through a healthier, greener and sustainable economy. The challenge now is to maintain to momentum to increase industry value and the millions of jobs worldwide who contribute to its economic value. Biotech in healthcare already benefits more the 400 million patients globally and will only increase given the innovation within the sector. Industrial biotech is helping to fight global warming as an alternative to a safer form of global energy, in tandem with wind and solar power, while reducing CO2 emissions. Agricultural biotech also reduces CO2 emissions while producing food with fewer toxins. Simply put, biotechnology is one of the most exciting global industries and offers society and investors significant rewards. The greatest area of advancement is in the development of new drugs and treatments to benefit patients suffering from both common and complex health issues. Estimates indicate that within a few short years, medicines that come from biotech will be greater than 50% worldwide. Possible to say that biotechnology may lead to a world without cancer, AIDS, heart disease or even diabetes.
---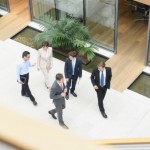 Pharmaceutical
The modern pharmaceutical industry began in the early 1800's with the evolution of the apothecary, offering traditional remedies from ancient cultures. It wasn't until the latter half of the 19th century that the industry we know today evolved, with the integration of centuries of plant-based experimentation and production techniques born from the indust