Corporate Positioning

The Appleton Greene Corporate Training Program (CTP) for Corporate Positioning is provided by Mr. Thomson MBA BS Certified Learning Provider (CLP). Program Specifications: Monthly cost USD$2,500.00; Monthly Workshops 6 hours; Monthly Support 4 hours; Program Duration 12 months; Program orders subject to ongoing availability.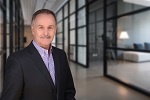 Personal Profile
Mr Thomson is a Certified Learning Provider (CLP) at Appleton Greene and he has experience in marketing, management and production. He has achieved a Master of Business Administration, Bachelor of Science in Biology & Chemistry and Diploma in Management & Administration. He has industry experience within the following sectors: Medical Devices; Clinical Diagnostics; Biotechnology; Pharmaceutical and Healthcare. He has had commercial experience within the following countries: Canada; United States of America or more specifically within the following cities: Vancouver; San Francisco; Chicago; Toronto and New York. His personal achievements include: extensive start-up experience; successful partnership history; 25+ years in senior management; global sales & marketing experience and expert in strategic planning. His service skills incorporate: value proposition strategy; process improvement; global sales & marketing; continuous improvement and organizational leadership.
To request further information about Mr. Thomson through Appleton Greene, please Click Here.
---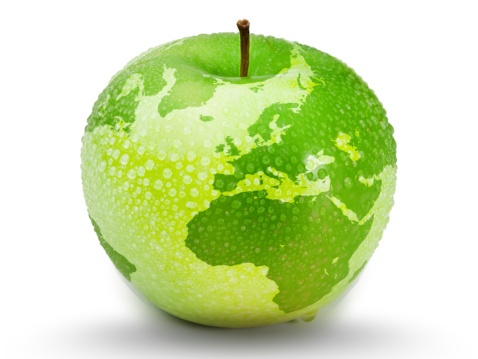 (CLP) Programs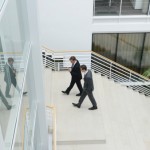 Appleton Greene corporate training programs are all process-driven. They are used as vehicles to implement tangible business processes within clients' organizations, together with training, support and facilitation during the use of these processes. Corporate training programs are therefore implemented over a sustainable period of time, that is to say, between 1 year (incorporating 12 monthly workshops), and 4 years (incorporating 48 monthly workshops). Your program information guide will specify how long each program takes to complete. Each monthly workshop takes 6 hours to implement and can be undertaken either on the client's premises, an Appleton Greene serviced office, or online via the internet. This enables clients to implement each part of their business process, before moving onto the next stage of the program and enables employees to plan their study time around their current work commitments. The result is far greater program benefit, over a more sustainable period of time and a significantly improved return on investment.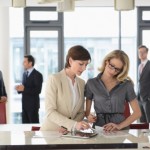 Appleton Greene uses standard and bespoke corporate training programs as vessels to transfer business process improvement knowledge into the heart of our clients' organizations. Each individual program focuses upon the implementation of a specific business process, which enables clients to easily quantify their return on investment. There are hundreds of established Appleton Greene corporate training products now available to clients within customer services, e-business, finance, globalization, human resources, information technology, legal, management, marketing and production. It does not matter whether a client's employees are located within one office, or an unlimited number of international offices, we can still bring them together to learn and implement specific business processes collectively. Our approach to global localization enables us to provide clients with a truly international service with that all important personal touch. Appleton Greene corporate training programs can be provided virtually or locally and they are all unique in that they individually focus upon a specific business function. All (CLP) programs are implemented over a sustainable period of time, usually between 1-4 years, incorporating 12-48 monthly workshops and professional support is consistently provided during this time by qualified learning providers and where appropriate, by Accredited Consultants.
---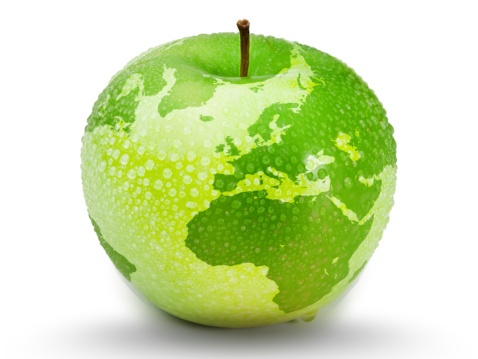 Executive summary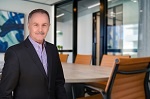 Corporate Positioning
Early attempts at defining the value proposition were more an attempt at outlining features and a limited review of benefits when selling a product or service to the consumer. By way of example, the first automobiles, were promoted as a revolutionary and more convenient, modern mode of transportation versus the horse and buggy, but failed to address a review of reliability, performance or economic payback. Efficiency and usability, key value proposition drivers, were also overlooked.
These things improved over time as consumers demanded a better understanding of usability, reliability and functionality. They also wanted a better understanding of price and economic factors when considering a purchase and not just the traditional basics such as 'bigger, faster and better'. However, the limitations of defining a clear value proposition really originated from lack of knowledge and resources to support a cohesive marketing effort, which in most cases was restricted to crude advertising efforts, often featuring gadgets, remedies and services with largely unsubstantiated claims. There was no integration of the value proposition with a sounds sales and marketing strategy, initiated by a thorough review of consumer preference and their associated pain points, as we know it today.
Without this kind of integrated process, it's no wonder consumer confidence waned as many products and this lack of process failed to clearly articulate a much more complete picture versus a few simple claims. This is not to say all products were created equal as many fell short of expectations based on simple functionality. Gradually, manufacturers began to better understand the consumer mindset and started to reach out to assess and review consumer needs and desires. This was the beginning of consumer confidence and brand loyalty, important value proposition factors when creating sustainability for a product or service.
In tandem with consumer engagement were operational changes within companies to provide resources towards that needed integration between departments and the understanding that what happened in one area would impact other areas other of the business as well. No longer did development and production work loosely with sales and marketing. A better understanding of decision-making and process between departments helped to recognize the impact and the relative effects of a well-defined strategy, when it came to positioning a product with clearly defined aspects of the value proposition. Departmental challenges included cost containment, inventory management and solid planning direction with respect to product needs, particularly when product deficiencies lead to revisions and updates based on consumer feedback.
In essence, companies became both better equipped and more efficient at including the consumer in the entire process of product creation and this in turn lead to much better and more cohesive attempts at defining the value proposition, as a strategic way of introducing and maintaining products in competitive markets. It was that 'lights on' moment when manufacturers realized that a well-defined product strategy, that included clearly conveyed aspects of the value proposition, would lead to increased revenues and profitability and longevity within the market. This is not to say that products did not have their challenges, but understanding the challenges and most importantly, revisiting and updating the value proposition, were the things that lead to continued success.
Defining a clear value proposition in hand with a sustainable sales and marketing strategy are now fundamental components of any company's corporate strategy and more important than in the past, as companies try to differentiate their products within a highly competitive market place. The value proposition has evolved and must consider product mix, company resources, market conditions, management preference, on-going research and development and available talent to drive the proposed solution for competitive and corporate success. Once defined, the value proposition is linked to a comprehensive, process-driven sales and marketing strategy, successfully positioned to target market stakeholders for optimal growth and market capture.
It's reasonable to state that corporate positioning and product positioning, through use of a sound value proposition, are somewhat synonymous terms. A company's position at market is only as good as its well-defined product strategies, again, through the use of a sound value proposition. This is true of a single product company or one with multiple products in a number of market segments. There can be multiple propositions deployed, depending upon the nature of the products. The bottom line is, to be successful corporately, companies must successfully position their product(s) within the marketplace.
The intent of my proposed training program is to provide critical alignment between these two areas and clearly outline the necessary tactics to provide sustainable revenue and market leading practice. Too often companies fail to understand how they will position and operate within given market segments, which often leads to misuse of resources and extended timelines, as well as underachievement of corporate revenue targets. With my experience and training, companies will be able to avoid these pitfalls and create a market leading plan positioned for long-term growth and success.
The healthcare industry and more specifically, the medical device industry within it, provides a useful example of how companies must define, differentiate and position their products in today's market. The value proposition includes such things as an outline of risk reduction, efficacy, compatibility with other products and services and certainly, proven/safe performance. When considering the players involved, which includes the manufacturer, the patient and the provider, a 'win-win-win' situation must be created for all parties when outlining the value proposition. The manufacturer must gain through increased revenues and market penetration, the patient must gain through improved health outcomes and the provider must gain through reduced access to additional or repeat products and services. This is the ultimate scenario companies strive to achieve.
The use of economic outcomes is also important, not just in the healthcare industry but in many others. When defining economic benefits, companies need to consider, cost reductions when introducing a product versus current practice, the availability to reduce headcount through improved functionality, less reliance on other external providers to streamline process and ultimately the rate of return or payback period through use of the product.
If the upfront work has been done when designing a new product and careful attention has been paid to the consumer pain points that must be addressed, then defining the value proposition becomes a natural extension of the overall process and helps to integrate departments and personnel along the way.
In the coming years, it will become much more critical for companies to clearly understand the capabilities of their products and define a value proposition that is customer-centric and created with critical assessment of this target audience through on-going feedback. Not only are products becoming more complex and attempting to provide a broader range of benefits, the marketplace is also becoming much more demanding in their expectations of key elements of the value proposition, including functionality, compatibility/integration, cost reduction/savings and economic return.
The path to an effective strategy is through employee engagement within key departments and the integration of process to drive key data and analytics when developing and introducing a product to market. Employees must feel empowered to network with each other to stimulate creative thinking and then have a system to capture this information for strategic assessment. It's no longer the singular role of marketing to assume the entire responsibility for defining an effective strategy for creation of the value proposition. And when we consider the importance of doing this effectively, it makes broader departmental/employee engagement essential.
If we return again to the healthcare industry, delivery models, reimbursement for service and treatment options are all evolving/changing. Each one has its own set of unique challenges as well as a unique definition of value that can be provided to the overall system of health delivery. More importantly, they must work together through effective streamlined integration and management. Imagine treatment options that provide ill-defined or limited health benefits with the expectation that reimbursement by third parties will be obtained, based on this, as well as limited delivery options for the patient. Certainly an unattractive and complex scenario and one that points out that 'win-win-win' scenario necessary for these parties and one that will only be achieved through clearly articulated benefits (health, economic, etc.) that in turn convey the contributing value to the overall system.
As we move to the future, I believe three distinct trends will continue to evolve and emerge when considering the value proposition among relevant stakeholders.
First, companies will take a much more focused and holistic approach when defining value, independent of existing products or new products to come. On-going, sustainable activity between departments will be become the norm for creation of value and dissemination of a strategy to the target market.
Second, consumer/buyers will increase their expectations of value and this will move well beyond simple performance benefit claims to much more emphasis on economic value, given more stringent and defined buying patterns. Markets are becoming much more complex and increasingly competitive, which puts buyers in a strong position to dictate a strong and effective value proposition.
Finally, social media will play a leading interactive role between manufacturers and consumers in all segments and will move beyond simple product postings and associated activities to heavy reliance on peer review and assessment. This is the most expeditious and broadly used method for consumer interaction and a very useful way to cut through competitive 'noise' and gain the edge when reviewing products for fit and suitability. Look for more of this activity and use through all forms of social media.
---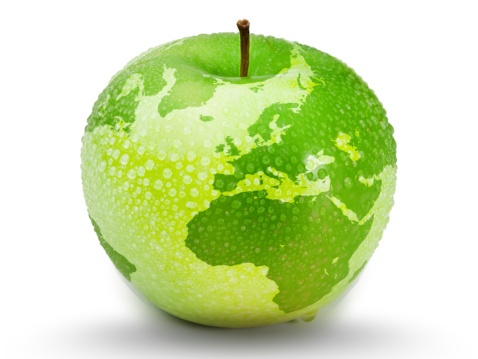 Curriculum
Corporate Positioning – Part 1- Year 1
Part 1 Month 1 Internal Assessment
Part 1 Month 2 Define Issues
Part 1 Month 3 Target Setting
Part 1 Month 4 Gathering Data
Part 1 Month 5 Analyze Data
Part 1 Month 6 Preliminary Plan
Part 1 Month 7 Review Plan
Part 1 Month 8 Test Assumptions
Part 1 Month 9 Issue Resolution
Part 1 Month 10 Implement Solutions
Part 1 Month 11 Monitor Activity
Part 1 Month 12 Continuous Improvement
---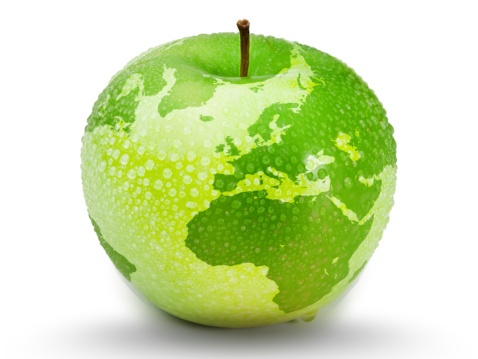 Program Objectives
The following list represents the Key Program Objectives (KPO) for the Appleton Greene Corporate Positioning corporate training program.
Corporate Positioning – Part 1- Year 1
Part 1 Month 1 Internal Assessment – This first month will involve assessment and analysis of product capabilities and possibilities, through interdepartmental communication at the corporate level. Although Marketing will take ownership for the overall implementation and delivery of the value proposition plan, input from all areas will lead to a more cohesive approach towards execution. Suggested start would be with Development for outline of the expectations for the product/service, based on key inputs such as functionality, performance and efficiency. These should be mapped to show expectations against actual deliverables to start to identify where the deficiencies may be and how they should be addressed as part of the overall competitive market plan. Next, alignment with overall corporate strategy should be reviewed to determine if the product is consistent with existing direction of if there is deviation away from overall goals and objectives. If there are, then the task will be to determine if overall objectives were reasonable, given company resources and the competitive landscape. This type of assessment is critical to ensure strong positioning of the value proposition, when considering all aspects of the product and corporate plan. A final step in the assessment will be to determine if product value is linked to either existing products or planned products in the pipeline. If so, allowance will need to be made to articulate this clearly in the proposition plan, so as not to convey any misleading of confusing information to the buyer. Often compatibility with a company's products is a key benefit within the value proposition and this can be critical feature when looking for that competitive edge regarding product differentiation.
Part 1 Month 2 Define Issues – During the initial assessment, time would have been taken to review both product and corporate goals and objectives. This process helps to identify gaps that may impact creating of a strong value proposition and also identify resources that may be lacking when trying to achieve this goal. This next step is to select any and all issues that may have been tagged and determine the impact they may have in achieving the objective. These can not simply be identified and catalogued. They must be discussed by the team and may in fact lead to understanding misconceptions with the product/service that will ultimately impact the value proposition and positioning at market. It's important to remember that the value proposition outlines how the product/service will solve a buyer's problem or pain points and if this value is not connected correctly, because issues have been identified but not resolved, then the entire proposal will fall short and the company will not be seen as the lead provider of this value at market. Mapping of issues will be important and an exercise involving how the issue affects the goal(s) of the product will have the team to determine a corrective course of action. Think of this exercise as a chance to target issues and deficiencies before they can affect next steps in the process and compromise activities such as development of the plan and potential implementation. Objectivity is key and if this can not be gained by the core team, then departmental leaders must also be tasked with the process, thus confirming the importance of inter-departmental participation.
Part 1 Month 3 Target Setting – At this stage, the team will start to formulate ideas and start to set goals for the value proposition plan. These goals will include such things as determining the effectiveness of the plan at regular intervals, to developing deeper concepts that support product benefits throughout its' lifecycle. Questions should be asked about the process such as; "Which part of the target segment are we hoping to reach and how quickly?", "What market and user factors could put the plan at greatest risk?", " How will users be assessed and what will determine a positive outcome of the plan?" , "What value proposition benefits are missing or have been poorly defined?", and, "What impacts can be expected for other departments and how will they be addressed?". These questions and more will help to outline relevant goals for both the plan and the organization itself. Determination of goals should also include tangible and intangible benefits to be measured concerning the buyer. Tangible would include any quantifiable and process driven outcomes. Intangible would be directed at soft benefits, such as comfort levels when using the product or any emotions that may result from product use. It's important that the company includes all possible scenarios to determine relevant goals for the program. This activity can also be viewed as risk mitigation as to those activities and events that may undermine or compromise key goals and objectives. We must remember that goals are those things the company needs to outline that determine the success of not just the plan, but ultimately the product or service itself. If they are not properly defined and don't reach the buyer in a useful way, then analysis will lead to meaningless data when determining the effectiveness of the plan.
Part 1 Month 4 Gathering Data – Collection of market data is critical to determining how best to position the product/service and defining a clear value proposition. More important is gaining a perspective on the changing trends and conditions that define the market and how they will impact that same product/service. In today's highly competitive markets, these changes are frequent and rapid, so initial assessment will need to followed-up as part of the monitoring process. When obtaining data, goals and objectives should be kept in mind so meaningful information is returned and in alignment with these targets, as part of overall product and corporate mission. If this is not done, it may be difficult to interpret the data and make sound decisions about content and direction of the value proposition. A further suggestion is to review the value statements made by close competitors as these may have an impact of development of