Compliance Administration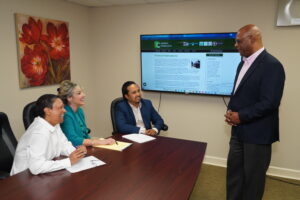 The Appleton Greene Corporate Training Program (CTP) for Compliance Administration is provided by Mr. Nelson Certified Learning Provider (CLP). Program Specifications: Monthly cost USD$2,500.00; Monthly Workshops 6 hours; Monthly Support 4 hours; Program Duration 12 months; Program orders subject to ongoing availability.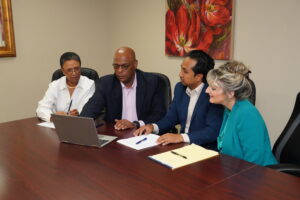 Personal Profile
Mr. Nelson is a Certified Learning Provider (CLP) at Appleton Greene. He has executive leadership and management experience in Operation Workflow, Financial Services, Regulatory Compliance and Consulting. His academic achievements include a Bachelor of Business Administration from the University of Miami and a Master of Business Administration from Nova Southeastern University. He is a Certified Compliance Professional, dedicated to developing and implementing operational processes and workflows, integrating automated and Artificial Intelligence technology to effectively administer and manage compliance programs. Mr. Nelson maintains active membership in professional associations such as the National Society of Compliance Professionals (NSCP) and the American Society of Administrative Professionals (ASAP).
To request further information about Mr. Nelson through Appleton Greene, please Click Here.
---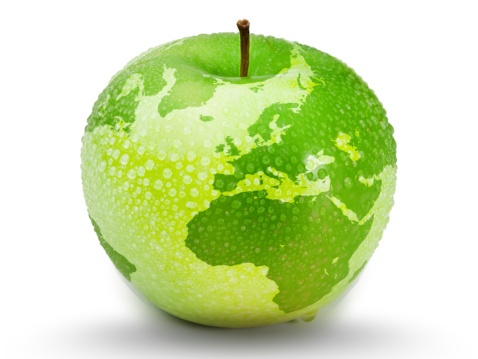 (CLP) Programs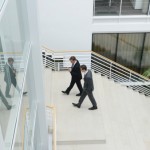 Appleton Greene corporate training programs are all process-driven. They are used as vehicles to implement tangible business processes within clients' organizations, together with training, support and facilitation during the use of these processes. Corporate training programs are therefore implemented over a sustainable period of time, that is to say, between 1 year (incorporating 12 monthly workshops), and 4 years (incorporating 48 monthly workshops). Your program information guide will specify how long each program takes to complete. Each monthly workshop takes 6 hours to implement and can be undertaken either on the client's premises, an Appleton Greene serviced office, or online via the internet. This enables clients to implement each part of their business process, before moving onto the next stage of the program and enables employees to plan their study time around their current work commitments. The result is far greater program benefit, over a more sustainable period of time and a significantly improved return on investment.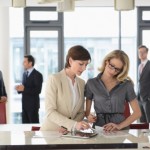 Appleton Greene uses standard and bespoke corporate training programs as vessels to transfer business process improvement knowledge into the heart of our clients' organizations. Each individual program focuses upon the implementation of a specific business process, which enables clients to easily quantify their return on investment. There are hundreds of established Appleton Greene corporate training products now available to clients within customer services, e-business, finance, globalization, human resources, information technology, legal, management, marketing and production. It does not matter whether a client's employees are located within one office, or an unlimited number of international offices, we can still bring them together to learn and implement specific business processes collectively. Our approach to global localization enables us to provide clients with a truly international service with that all important personal touch. Appleton Greene corporate training programs can be provided virtually or locally and they are all unique in that they individually focus upon a specific business function. All (CLP) programs are implemented over a sustainable period of time, usually between 1-4 years, incorporating 12-48 monthly workshops and professional support is consistently provided during this time by qualified learning providers and where appropriate, by Accredited Consultants.
---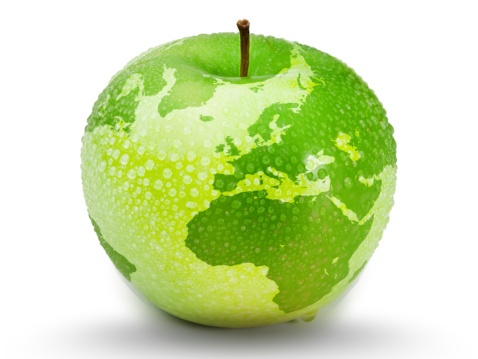 Executive summary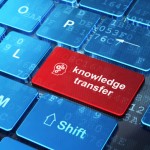 Compliance Administration
The Corporate Training Program on Compliance Administration aims to guide and advise organizations on their compliance program. It will look into the various aspects of the administrative systems, tools, set-ups, and business operations that contribute to or are related to the compliance program. The training program will guide employees in better understanding the policies and procedures in place and the actions that need to be taken to prevent violation of any regulations or laws.
The regulatory and compliance landscape is never stagnant. There are news regulations being passed every other year and it is easy for organizations to falter. Businesses often get caught up in their day-to-day activities and tend to lose focus on their compliance requirements. A minor negligence in terms of compliance can cost an organization money, time, and, most importantly, its reputation. In this ever-changing environment of corporate compliance, this training program should help you operate safely, within regulations.
For an organization to succeed in compliance administration, it firstly needs to educate its employees on what compliance and compliance management mean. Employees need to understand why it is important to comply with regulations and what could be the consequences of negligence in this regard. Compliance management is all the more important in certain industries that deal with clients'/ customers' personal, financial or other sensitive information. Industries such as Banking & Financial Services, Insurance, Business Services, etc. need to pay more attention to regulations, legal consequences, and compliance.
What is compliance management?
Compliance management refers to the process of ensuring that the abides by the laws, regulations, and standards set by different governing bodies. There may be different regulations that an organization or its individual departments need to adhere to. These regulations or standards can be set by government agencies, international standard-setting bodies, or industry-specific authorities, and all organizations within their jurisdiction are expected to comply.
Some of the common examples of regulatory compliance laws and acts include the Health Insurance Portability and Accountability Act (HIPAA), EU's General Data Protection Regulation (GDPR), Federal Information Security Management Act (FISMA), Payment Card Industry Data Security Standard (PCI DSS), etc. A simple example of compliance is getting a license to do business in a particular country or following the ISO standards in the development of a product or service.
Compliance management includes documenting the policies and procedures that the organization is required to follow, performing internal/ third party audits to ensure compliance, and, lastly, compliance training to ensure that everyone in the organization is current with the regulatory landscape.
---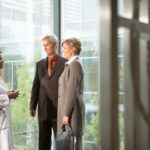 Why are compliance management and administration important?
It goes without saying that meeting legal obligations is a necessity for every organization. But apart from just the legal consequences of regulatory compliance, it is important from many other perspectives as well. Compliance to regulations and standards is not only beneficial for the customers or stakeholders of an organization, but also for the organization itself. It is only when an organization and its employees understand the real purpose behind a law or a regulation, will they be able to the hidden advantages behind them.
From the point of view of the organization, the benefits that it enjoys with efficient compliance management include:
Improved processes and better safety
Compliance with the industry's regulations and the standards set by the government or international standard-setting bodies helps an organization improve its processes. These standards and regulations are made keeping in mind a minimum benchmark of quality that every organization should try to achieve. Compliance with these means that the company has surpassed the benchmark and met the internationally accepted standards.
It also means that the organization has a better work environment. Compliance with safety laws, diversity and inclusion rules, privacy laws, etc. ensures that the people working in the organization, as well as the people the organization deals with, are safe from threats. These may be data security threats, safety hazards, threats of discrimination, or others. Compliance makes the workplace safer for everyone, which in turn results in improved productivity.
So instead of seeing compliance as a liability, organizations should see it as an opportunity to continuously improve their standards and get more returns out of it.
Improved public relations and customer satisfaction
A company that is compliant with the industry standards and government regulations is always considered more reliable by people. When an organization is compliant or follows international standards in its products and services, it can boast about these on its website or in its other marketing materials. This can be very beneficial not only in attracting more customers to the company but also in attracting more talent, investors, and so on. Customers will tend to trust a company that is compliant because it ensures them of quality in their products and services.
Employees would be more interested in a company that is compliant because they can expect a healthy and safe work environment. Inclusion, safety, and physical and mental well-being are important to anyone looking to work in an organization. Similarly, an investor will see lesser risk in investing in a company that is compliant with regulations compared to one that does not pay heed to those regulations or standards. Funding agencies will usually look for evidence of a company's compliance with regulations. It ensures them of the quality standards that the company maintains, which translates to customer satisfaction.
Complying with standards or laws is a mark of sincerity and dedication to the stakeholders of the company and it can help the organization garner a lot of goodwill.
Cost and time saving
An organization that does not comply with regulations has every chance of falling prey to a security breach or an accident at the workplace or some other kind of risk. Most of these scenarios have serious legal consequences. Employees, customers, the public, or other agencies can sue the company if it fails to comply resulting in damage to any other party. This leads to tedious court cases that run for years and often, millions in fines and compensation.
Proper compliance administration can save a company millions of dollars by reducing the risk of fines, penalties, strikes by workers, lawsuits, or even a shutdown of the business. It also protects the company from negative publicity which can ruin its image in the market even if there are no serious legal outcomes.
A direction to the efforts
Efficient compliance management also gives a sense of direction to the people working in the company. It ensures that everyone in the company is aware of the quality standards, workplace ethics, government regulations, etc. that the company aims to follow. This awareness and day-to-day practices that ensure compliance can help create a culture of quality, safety, inclusivity, and accountability. Everyone in the organization understands their responsibilities towards the company, their coworkers, their customer, and society as a whole. This guidance is of utmost importance to make sure that the organization continues to improve and grow through transparent, ethical, and safe practices.
Better control of processes and procedures
Good compliance administration also means that the organization's leadership and management are in control of the processes and procedures implemented. This also gives them control over the quality of end products, the productivity of employees, and their overall image. Being in compliance also assures better risk management for the leaders and managers. By controlling the way the processes run, or how the people behave on a daily basis, the organization can achieve a level of excellence over time.
---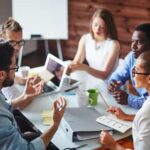 Compliance Essentials
When trying to increase and ensure compliance in an organization, there are several important factors that an organization has to consider. Getting everyone in an organization to comply with some prescribed regulation is not as easy as it sounds. The management of an organization may tend to think that simply making people aware of the regulations should be enough to help them comply. But you cannot expect people to change their habits immediately and compliance does require people to change.
Compliance management goes deeper than that. It requires careful planning and strategy. There can be different approaches to compliance administration in an organization, which again depends on the organizational culture to an extent. The compliance administrator or manager has to decide which is the best way to get people to willingly bring behavioral changes and what will make these changes sustain.
Appoint a designated compliance administration team
The very first step in compliance administration is to have a dedicated team for the purpose. The team is usually led by the Chief Compliance Officer who is assisted by Compliance Administrators at various levels. The job of the compliance administration team is to design and implement all the administrative processes adhering to the organization's policies, to ensure compliance. The Compliance administration team will also need to arrange for compliance training of employees and evaluate the application of the procedures taught within the organization.
The team should be responsible for carrying out all the correspondence and communication with the legal or regulatory department. They must keep the organization updated on recent developments or changes in regulations and standards. The team has to document any new information and report to the company's leadership about the same.
As compliance requires continuous monitoring, the compliance administration team also has to define internal auditing processes and carry out audits regularly. The team has to design strategies to achieve all the objectives of compliance management and communicate the compliance requirements to employees and departments effectively.
Build a strategy
Once a compliance administration team is formed, the organization has to focus on building a strategy to ensure efficient compliance management. The strategy will include the plan of action that the organization will follow in administering the regulations as well as the approach that it is going to take.
For building the strategy, the compliance administration has to first identify the regulations applicable to the organization, which could be specific to the industry it functions in or to its operations. There may be other regulations that are applicable to all irrespective of their industry or operations, such as diversity and inclusion or corporate social responsibilities. After identifying the applicable regulations, the team must assess the organization's current state and decide whether they are in a position to implement these regulations effectively. They must assess what resources may be required for successful implementation.
After this initial assessment of the whole situation is done, the organization has to build a compliance program. This program will focus on the organizational policies to be introduced. It should also define the processes in compliance with the regulations, which will depend on what products and services the company offers. The compliance program will also include training of employees to help employees understand existing and new regulations and their implementation. The program has to introduce both internal and third-party audits to monitor whether all guidelines are being followed in all areas of the business. And lastly, wherever a lapse is detected, corrective measures must be in place to improve those areas.
The organization also needs to decide on the kind of approach it wants to take in the enforcement of regulations. It can either resort to a rigid approach or a flexible approach. It primarily depends on the organizational culture and how authority flows within the organization.
• A rigid approach to compliance management
It is quite clear from the name above that the rigid approach allows almost no deviance from the set regulations. In case of violations, the organization takes very stern action. In large organizations where the compliance managers have to ensure that a large number of employees comply with the regulations, such a rigid approach often becomes necessary. They cannot afford to practice any leniency in the implementation of regulations as a minor lapse may soon cascade into uncontrollable deviance. So, organizations like these cannot manage the implementation of company policies on a circumstantial basis but have to stick to the guidelines end to end.
This type of approach may also be seen in organizations that have a rigid hierarchical structure. When authority to make lies only in the hands of the executive leaders, compliance managers are bound to follow their instructions. In such organizations, decisions cannot be changed to accommodate the circumstantial issues. Even if the managers have to deviate from the guidelines to make exceptions, they have to wait for approval from the leadership making the process long and tedious. There is no autonomy and compliance has to be administered strictly in these organizations.
A rigid approach may also be necessary where non-compliance inevitably leads to a crossing legal boundary. The organization cannot afford to take regulations lightly in such cases and compliance is a must.
• A flexible approach
A flexible approach may not be possible where there are legal implications to a regulation. But in the case of certain policies within the organization, the compliance managers may deal with the matter with a lighter hand. Under certain circumstances, relaxing a few guidelines or giving more flexible options to employees can boost their productivity and may even be necessary. As long as relaxing a particular standard does not compromise the company's ethical or legal liabilities, a flexible approach can be used to improve workflows and performance.
Every organization faces such circumstances from time to time where it may not be practical or reasonable to rigidly stick to a rule. It may have to make exceptions and the flexible approach allows for it. This is a more suitable approach for smaller companies that have the liberty of making decisions on a case-to-case basis. They have fewer people to manage and anything that goes out of hand can be controlled much more easily.
However, a flexible approach may be applicable to large companies under certain circumstances. Large companies may have several different policies to comply with and often there may be contradictory policies resulting in conflicting standards within the organization. In such cases, the organization has to take a flexible approach and choose which policies to comply with and which ones to leave out based on the priorities.
There is no hard and fast rule as to which approach a company should take. The same organization may choose to take a different stance under different circumstances. For rigid compliance, the company policies must be extremely clear and leave no scope for ambiguity. Wherever there is a lack of clarity, the company has to allow more flexibility. The organization must have procedures in place to allow for such exceptions, such as getting a written permission or informing the supervisor before deviating from the standard process.
---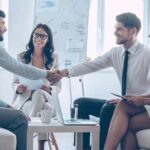 Administer compliance training
The next step after creating the compliance management strategy is to prepare the employees for compliance. An employee will only be able to follow the guidelines when he or she is aware of them. This is why a robust compliance training program is absolutely necessary for every organization.
The compliance training educates your employees about the laws, regulations, and standards that the organization needs to abide by. These are, therefore, the regulations that they need to abide by as well being a part of the organization. The training program cannot be unidimensional though. Laws and regulations keep changing. So, the organization cannot expect to manage compliance successfully by simply training their employees once. There has to be a separate training program for onboarding or new employees, introducing them to the existing rules and policies. Also, there have to be training programs planned for whenever there is any change in the regulations or whenever new procedures are introduced.
Periodic training must be made mandatory in order to achieve the successful implementation of rules and regulations. Training may be conducted live in person or through e-learning platforms, video conferencing, or other modes, to make the training programs more accessible to everyone. In situations like the current Covid-19 pandemic the world has experienced, it is all the more important for organizations to experiment more with remote training and development programs.
Focus on monitoring and annual reporting
Any compliance framework has to have a monitoring and reporting method in place to ensure that the efforts to ensure compliance are hitting the target. The organizations should have oversight of its compliance management through constant monitoring and the compliance team must make sure that all employees are working within the compliance framework. This continuous monitoring allows the compliance managers to detect issues and eliminate them before they can lead to serious consequences.
Effective monitoring requires established protocols and controls to detect problems and reform them to ensure compliance at all times. In case of a breach in compliance, the monitoring method must be able to correctly identify how the breach occurred or where it originated. This helps the compliance managers address the correct issues and prevent similar problems in the future.
Compliance manager