Collaborative Excellence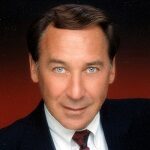 The Appleton Greene Corporate Training Program (CTP) for Collaborative Excellence is provided by Mr. Lynch MA BA Certified Learning Provider (CLP). Program Specifications: Monthly cost USD$2,500.00; Monthly Workshops 6 hours; Monthly Support 4 hours; Program Duration 24 months; Program orders subject to ongoing availability.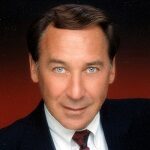 Personal Profile
Mr. Lynch is a Certified Learning Provider (CLP) at Appleton Greene and he has experience in marketing, human resources and management. He has achieved a Master's degree in Organizational Development & Human Behavior and a Bachelor's degree in International Relations. He has industry experience within the following sectors: Technology; Biotechnology; Healthcare; Consumer Goods and Government. He has had commercial experience within the following countries: United States of America; Canada and Belgium, or more specifically within the following cities: Boston MA; Washington DC; Toronto; Brussels and San Francisco CA. His personal achievements include: personal achievement 1; personal achievement 2; personal achievement 3; personal achievement 4 and personal achievement 5. His service skills incorporate: collaborative leadership (process improvement); strategic alliances; organizational transformation; strategic implementation and executive coaching.
To request further information about Mr. Lynch through Appleton Greene, please Click Here.
---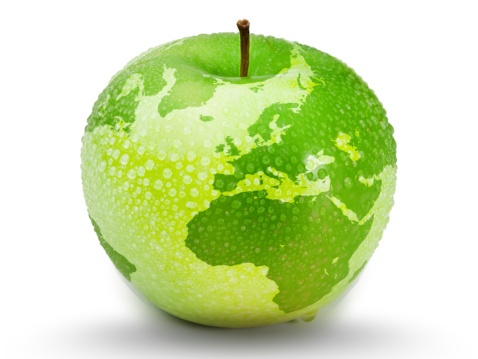 (CLP) Programs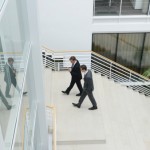 Appleton Greene corporate training programs are all process-driven. They are used as vehicles to implement tangible business processes within clients' organizations, together with training, support and facilitation during the use of these processes. Corporate training programs are therefore implemented over a sustainable period of time, that is to say, between 1 year (incorporating 12 monthly workshops), and 4 years (incorporating 48 monthly workshops). Your program information guide will specify how long each program takes to complete. Each monthly workshop takes 6 hours to implement and can be undertaken either on the client's premises, an Appleton Greene serviced office, or online via the internet. This enables clients to implement each part of their business process, before moving onto the next stage of the program and enables employees to plan their study time around their current work commitments. The result is far greater program benefit, over a more sustainable period of time and a significantly improved return on investment.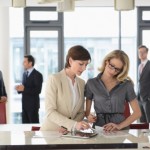 Appleton Greene uses standard and bespoke corporate training programs as vessels to transfer business process improvement knowledge into the heart of our clients' organizations. Each individual program focuses upon the implementation of a specific business process, which enables clients to easily quantify their return on investment. There are hundreds of established Appleton Greene corporate training products now available to clients within customer services, e-business, finance, globalization, human resources, information technology, legal, management, marketing and production. It does not matter whether a client's employees are located within one office, or an unlimited number of international offices, we can still bring them together to learn and implement specific business processes collectively. Our approach to global localization enables us to provide clients with a truly international service with that all important personal touch. Appleton Greene corporate training programs can be provided virtually or locally and they are all unique in that they individually focus upon a specific business function. All (CLP) programs are implemented over a sustainable period of time, usually between 1-4 years, incorporating 12-48 monthly workshops and professional support is consistently provided during this time by qualified learning providers and where appropriate, by Accredited Consultants.
---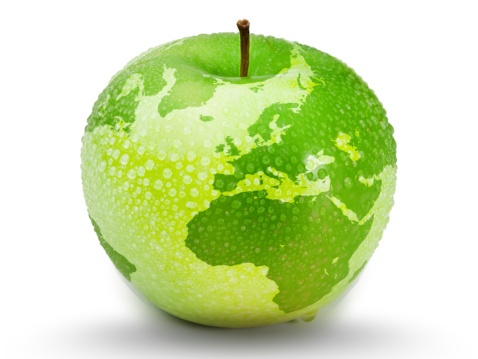 Executive summary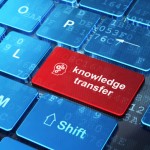 Collaborative Excellence
Understanding Why We Are Off-Course
Senior Executives and Chief Learning Officers are generally not satisfied with Leadership Development, but most are not sure what to do about it.
We believe our system, delivered through the Appleton Greene network, represents a major breakthrough in producing twice the impact at half the cost, compared to traditional university-based Executive Leadership Development.
It helps in understanding how we can have this impact by first addressing what has gone wrong from an historical perspective:
The analysis of leadership is one of the oldest in antiquity. Over two thousand years ago, the Greeks, Jews, and Chinese began studying and advising about leadership; we still read their accounts today: Spartan leadership, Homer's tales of the Trojan Wars, Old Testament heroics and misdeeds. In ancient China, Sun-Tzu (Art of War) and Lao Tzu (Tao Te Ching) clearly defined their premises for great leadership. Aristotle was the earliest leadership "coach," having counseled Alexander the Great prior to his incredible conquests. Greek historians Thucydides and Herodotus journeyed across the Mediterranean to document leaders in war and government. Plutarch, a Greek writing in the Roman Era, compared the leadership traits and characteristics of historical characters compared to those of his time. The word "history" comes from the Greek meaning: "deep inquiry into the causes of things."
The early authorities on leadership identified qualities of character, traits, stratagems, anecdotes, and made observations, just as we do today. At the end of the Middle Ages, Machiavelli advised leaders on how to manipulate people and unscrupulously exercise power, which Shakespeare used as fodder for his dramatic tragedies. Sadly, Machiavelli's methods are still advocated today. When combined with Darwinian "survival of the fittest" tactics, we end up in power-struggles that make great television drama, but produce horrid performance and results.
Leadership Development has Failed
Why is this important today?
Because the development of leaders, with such deep roots extending back over two millennia, should have progressed much farther and produced much better results than we have today. Even more disconcerting, at a time when we need more and more collabora¬tion, people are becoming more transactional, adversarial, polarized, and isolated – evidence of Leadership Development's failure. The decline in the last two generations is shocking, as evidenced by less and less confidence in our organizations and institutions, which have become highly distrusted. This decline in trust over the last five decades has been precipitous. To use several examples from the United States:
Big business is distrusted by more than 3/4th of the population. Less than 2 of 5 people trust healthcare, and less than a third trust education. Only a little more than 1 in three trust their churches, all dramatically down on the last forty years. These trends are similar in Europe.
People don't trust their institutions because they don't trust its leaders. Business Schools, which pump several million MBAs into the European and North American business community every decade are falling short when it comes to leadership development.
We must acknowledge something is wrong; what we've been teaching leaders is simply not hitting the mark. Businesses have a strong motive to shift to a better strategy and more effective learning model.
There must be a better way. It starts with rethinking the Leadership Development paradigm. What was missing? What is possible? What shifts in thinking are required?
The Quest for Collaborative Excellence:
Mr. Lynch began the quest to discover the underlying design of great leadership began more than 50 years ago by majoring in International Relations (Brown University, 1969), seeking a pathway to world peace. He did not find the answers. Ultimately Mr. Lynch would have to create a whole new profession and evolve answers from non-traditional sources and methods over a half century of work to realize this quest.
Collaborative Leadership in the U.S. Navy:
Upon graduation Mr. Lynch served as a U.S. Naval Officer in combat in Vietnam. There he witnessed first-hand the horrors of war, along with good, bad, and misguided leadership. After Vietnam the Chief of Naval Operations (CNO) selected Mr. Lynch to serve on a special task force to find better ways to train junior and senior naval officers to be skilled at collaboration, teamwork, and integration between the officer and enlisted corps. This was a significant step in the right direction. These deep learnings exposed Mr. Lynch to some of the brightest thinkers in Human Behavior and Organization develop in the country who were hired by the Office of Naval Research to train the task force. This program was deployed in the fleet with excellent results, while still encountering major resistance from entrenched thinking held by old-line, command-and-control senior officers. This was the right pathway, but a long, long way to go to build a system that would sustain itself against persistent fear, uncertainty, doubt, and distrust.
Academic Studies of Collaboration:
Upon leaving the Navy in 1974, Mr. Lynch enrolled in a Joint Program between Harvard University Schools of Business & Education and MIT Sloan School of Management to earn a degree in Organization Development. The professors delivering the program were the best in the world. It was there Mr. Lynch met Professor Paul Lawrence at Harvard Business School, who became his mentor, dear friend, and later co-author. With his colleague Jay Lorsch, Lawrence had been researching a field that examined how to better integrate highly differentiated organizations into effective holistic system (called "differentiation-integration theory"). While this was considered a somewhat esoteric field at the time, Mr. Lynch began exploring new ways to apply Lawrence's organizational theory, knowing intuitively that somehow it would be very relevant in the future.
Practical Application of Collaboration
After graduation from Harvard (1975), Mr. Lynch put his academic learnings to practice revitalizing urban neighborhoods, creating a small business finance & venture capital investment company, and developing a technology incubator with 65 companies under its roof. Collaboration and teamwork were the centerpieces for these entrepreneurial successes. To propel the growth of the small tech companies in the incubator, Mr. Lynch pioneered the development of strategic marketing alliances to bolster their revenues. This was the birth of Mr. Lynch's work evolving the alliance methodology for the next thirty-five years
Launching Strategic Alliances
By the mid 1980's, with substantial experience in developing business alliances, Mr. Lynch foresaw that many more companies would need to begin working more closely together to handle the accelerations due to computers and globalization. By 1987 Mr. Lynch finished his first book, "Practical Guide to Joint Ventures and Business Alliances" (John Wiley still in print). This was the first book of its sort in the early stage world of strategic alliances. He was convinced that if we could make collaboration work in the business world, where we could easily measure its success, we could "crack the code" for collaboration in a myriad of other areas.
Training & Consulting in Alliances
The audience for the book was larger than originally believed as large corporations emerged seeking to embrace the new alliance architecture. A diverse group of industries, ranging from aerospace to healthcare to high tech to consumer goods, requested consulting and training in establishing strategic alliances. To augment the consulting, Mr. Lynch asked recently retired senior executives who had done numerous joint ventures experience overseas to join the team, not as "consultants" but as "resultants" – aimed at both advising and acting as player-coaches when needed. This was a wise decision – the American Management Association and Canadian Management Centre requested programs coast to coast across North America. Over the next ten years we did over 500 2-3 day training programs for senior executive and emerging new leaders. These course averaged a 4.5-4.7 grade average by the participants. During this time we refined the Action Learning methodology, insisting that participants apply their learning immediately to real-life problems and opportunities.
Refining the Alliance Architecture
Soon the applications in the field and the interaction with course participants led to a second book: "Business Alliances – the Hidden Competitive Weapon (John Wiley, 1993) which outlined a more refined "architecture of collaboration," as well as over a hundred "best practices." This book sold all over the world and was translated into five other languages. As a result demand for alliances increased substantially.
Best Processes & Practices
Clients required we adapt the architecture to their corporate standards. AT&T commissioned Mr. Lynch's team to engage in a more thorough global best practice analysis. General Electric insisted the strategies, principles, and practices of alliances be framed into a rigorous process-driven methodology. IBM, which was undergoing a major transformation led by CEO Lou Gerstner, requested we write a "Best Practices Workbook" that detailed the alliance formation and management process down to the practitioner's level to be used specifically for IBM's Software Alliance Strategy. This proved highly impactful and became an integral part of IBM's turnaround strategy linking services and software.
Doubling & Tripling Collaboration Success
It was not long afterward that we received important feedback from a wide variety of industries that, by using the collaborative architecture and best processes, the success rate of alliances doubled and then tripled. This was a good metric of success. Some companies started adapting the collaborative alliance architecture in making acquisitions with very favorable success. The side benefit of using best processes and practices was a risk-reduction and increased performance and profitability.
Emergence of Collaborative Innovation
Furthermore, as Professor Lawrence had predicted, the alliance architecture enabled the emergence of escalated collaborative innovation – using the differentials in thinking (from different corporate cultures) to generate a long stream of innovations and adaptations – in other words the beginning of real sustainable synergy. This led to a long-term commitment to determine the "architecture of innovation," which embodied a new set of breakthroughs in adaptive realignment.
Creating a Profession Dedicated to Collaboration
By 1998, there was a enough critical mass of corporate alliance managers enabling the formation of the Association of Strategic Alliance Professionals ASAP. Mr. Lynch served as founding Chairman to launch the organization. The GE Best Process framework and the IBM Best Practice methodology were merged and upgraded to be the foundational set of principles, processes, practices, and protocols for the alliance profession all over the globe. Today, thousands of alliances, (including those aimed at a solution to Covid-19) can trace their roots to ASAP and the Best Practice Workbook. Now in its fourth generation, the Workbook (now called a Handbook) has been continually upgraded with inputs from hundreds of alliance professionals around the globe. What should be noted is the impact the years of shared learning has had on creating foundational learnings for the Architecture of Collaborative Excellence – far too numerous to be enumerated here; these learnings are embedded in Mr. Lynch's courses offered through Appleton-Greene.
Collaboration in Supply Chains
By the early 2000s, alliances had started to become an integral part of the global corporate strategy in some leading companies. Procter & Gamble adapted the alliance and innovation strategy we developed for their world-wide supply chain. Within several short years, innovation from the supply chain more than quadrupled and accounted for several billion dollars in new, previously untapped revenues. This reframed supply chain from a cost center to an innovation center and revenue generator.
Critical Importance of Trust
By the 2005, it became obvious that we had a critical "flaw" in the architecture: again and again we found that without trust, collaboration was not sustainable. Because trust was considered "soft" by hard-nosed business leaders and engineers, for all intents and purposes it was "invisible." Leaders and managers had no process architecture to serve as a "conceptual mind map" for effective action. This led to the critical distinctions: some elements of collaborative architecture are strategy-driven, others process-driven, and still others principles driven, while every element can be eventually broken down into clear practices, guided by either strategy, process, or principles. Years of research, application, and training led to a systematic "architecture of trust," which has been heralded by many as the foundational element of all collaborative enterprise. An essential dimension of the trust architecture was to have it grounded in the neuro-science of the brain and a new, effective model of human behavior provided by Professor Lawrence at Harvard Business School.
Identifying Archetypes in Culture:
Professor Lawrence passed away at the end of 2010. Before his death he requested that Mr. Lynch carry on his work. The next step was to understand what we call Cultural Archetypes. These are the patterns of personal and organizational interaction are built into our DNA; they have operated since time immemorial, and are common to all cultures. With the identification of the three basic archetypes: Adversarial, Transactional, and Collaborative, we were able to create a framework for analyzing leadership behavior. The sad reality is: society seems to have codified the only the first two quite well; collaboration has seemed to get less attention. We aimed to fix that.
Collaborative Economics:
With the understanding of the three archetypes, each carried its own approaches to economic impacts. By 2012, we began the task of developing a model for collaborative economics. We found that the Adversarial archetype generated win-lose behavior, and zero-sum economics. The Transactional archetype, ideally, created win-win behavior based on self-interest. And the Collaborative archetype spawned synergistic effects. Most organizations were a muddled mixture of all three archetypes, with sub-optimized economic and social impacts. By unwinding the "Gordian knot" we were able to isolate those factors for maximizing value creation.
Linkage to Human Behavior:
Collaboration is a human endeavor. However there was no real theory of human behavior that explained collaboration. Fortunately in 2009, my professor from Harvard, Paul Lawrence, had been working on a behavioral theory for fifteen years after he retired. It was a masterful framework, far better than Maslow's Hierarchy of Needs. Lawrence identified four key drives – Acquire, Bond, Create, & Defend – that "drove" humans to act like they do. Quickly he and I integrated our models of Trust & Human Behavior to develop a powerful new framework to Leadership. We were able to link the drives to the neurochemistry of the brain, which gave the entire theory a masterful practical set of understandings.
Managing Complexity:
Beginning in 2014, with Professor George Jergeas, an expert in complex project management at the University of Calgary (and a member of our team), we found that applying the three archetypes as the analytic framework was the simple key to unlocking how and why complexity was so difficult to understand and manage. This resulted in the breakthrough work on complexity, the law of unintended consequences, and compounding risks. With this understanding in mind, we could increase the chances of complex project delivery coming in on-time and on-budget four-fold.
Ensuring Collaboration is Sustainable:
Recently our team did a 25 year retrospective review of our successes and failures. While we had an outstanding track record of success, we found that all too frequently, after the executive who championed collaboration left their organization, the progress eroded over time, and sometimes fell apart completely. In the worst cases, the next executive tore the collaborative creation asunder, wreaking havoc in their wake. Some executives were nearly in tears when they told their stories. We termed his phenomenon "Senior Executive Post-Partum Implosion." It generated a lot of new ideas about how to prevent such tragedies in the future. We recognized that it took more than just training individuals & executive consulting; what was needed was a rigorous method to imbed collaboration into the culture and mindsets of leaders and managers. We called this Transformative Action-Learning Engagement, which is described in detail in other parts of the Client Information Hub.
Building Trusted Leaders
In the evolution of the leadership architecture, one factor stood out above all the rest – collaborative excellence requires trust, pure and simple.
Trust is the foundation of all collaboration
Trust is the compelling pivot-point where potent leverage becomes possible. Thus, as leaders and managers in today's world, we must pay attention to building trust in our organizations.
Without trust, everything defaults power and procedures.
Trust creates powerful competitive advantages by gaining strong loyalties, particularly with customers, suppliers, and especially employees.
When leaders are not trusted, organizations become more transactional or worse, adversarial, resulting high levels of non-value-added work, loss of performance, meager productivity, little innovation & poor profitability.
It became obvious that trust should be the launching platform for building leaders who can mobilize and align organizations.
Great leaders create organizational environments that are generators of confidence for stakeholders – managers, employees, suppliers, customers, investors, and the nearby community. Trusted leaders build cultures that are magnets for employees because the culture fosters a strong sense of personal well-being and collaboration that, in turn, results in productivity and innovative adaptation to changes, which translates into profitability and greater long-term sustainability. For this reason, our strategy places appropriate emphasis on building a "culture of trust" as a foundation of collaborative excellence.
Distrust is also a major cause of Millennial turnover, with 25% deserting their companies each year. According to Linked-In's analysis of a half billion professionals, the annual professional turnover rate is 11%. In healthcare, nearly one in five nurses leave their hospitals annually.
Study after study for decades has shown that money is only a part of the personnel retention issue. People who have a sense of well-being stay in their jobs to a very high extent. Just increasing trust by a factor of 10% increases a person's sense of well-being by a factor of 40%.
What's Been "Missing:"
In the past, collaboration has been seen as something "nice to do." It has shown up as a series of fragmented exhortations, fractured processes, splintered guidance, disconnected methodologies, worm's eye expertise, and poorly integrated training. People who are trying to learn how to be more collaborative get advice from varying sources, and often receive very mixed messages in different formats – this has left the learner with the daunting task of trying to integrate widely different points of view. Very few people are capable of doing such integration, especially when much of the thinking about collaboration is mixed unceremoniously with a jumble of other advice that is counter- productive, lacking overarching principles and processes, devoid of clear distinguishing factors for success, sub-optimized strategies, and without clear metrics for success or failure.
Formulating a Systems Architecture:
Thousands of learnings were compiled, categorized, documented, taught and coached by Mr. Lynch. His quest for a better solution saw thousands of field tests, the development of highly effective learning systems, along with the global compilation of guiding principles, best processes & practices. Most of it came not from academic research but from empirical evaluation in the field – the crucible of action. If it worked, study it more, extract the key factors for success, and try to replicate it; if it failed, find out why and redesign it. This has spawned innumerable collaborations world-wide. The systems design for Collaborative Excellence emerged these "test cases" across the globe in a wide-range of industries in numerous fields of endeavor including aerospace, architecture, automotive, biotechnology, construction, defense, education, engineering, energy, financial services, government, high technology, information systems, insurance, mining, pharmaceuticals, services, software development, telecommunications and not-for-profit organizations. The result is the codification of a collaborative system "design architecture" that resonates in the DNA of people, is easy to use, simple to understand, works across cultural boundaries, produces high impact results, and has the ability to "stick" after the senior executive who championed the initiative has left the organization. Compared to traditional Executive Education, this approach produces twice the impact at half the cost.
Breakthrough Approach:
Collaborative Excellence a major evolutionary step in how people work together. While collaboration is not new – people have been working together in communities and organizations since prehistoric times – what is new is the framework we use to leverage collaborative excellence and make it stick. There are four shifts that make our approach both distinctive and potent.
First is its origin. We cut our teeth in one of the most difficult areas of leadership and organization: strategic alliances and complex project delivery. Because strategic alliances are inherently like "volunteer" relationships (because no one entity totally controls the alliance) between dissimilar organizations and cultures, the emergent learnings and insights revealed how to lead, build trust, create value, use differences to generate innovation, manage complexity, align multiple organizations, and lead in powerful ways that energize and transform.
Second, we recognized early-on that there was an "elephant in the room" that no one was acknowledging: there was no common "design architecture" for collaboration that created a clear "mind-map" to distinguish true collaboration from other forms of human interaction, which would make it far easier for leaders to create powerful alignments in their organizations. (Prior to this, the haphazard array of advice and opinions resulted in a patchwork of helter-skelter approaches to leadership and collaboration, which have been ineffective and incoherent, resulting in high levels of distrust in institutions and their leaders.)
Third, we realized that traditional Executive Education delivered learning to individuals, but actually did little to transform leaders nor to transform organizations. We, along with the rest of higher learning, had not challenged conventional thinking. The high levels of corporate dissatisfaction with Executive Ed was the result of serious disconnects and misalignments between academia and corporations that pay the bill – each on different pages singing different music. Correcting this failure and putting leadership development on the right track is the centre-piece of our Appleton Greene Collaborative Excellence Program.
Fourth, the delivery model needed fundamental revision. Implementing Collaborative Excellence was, at its heart, a "paradigm shift" and must adhere to the principles of systems change. Additionally, because of the misalignment between the needs of individuals seeking training and corporations seeking transformation, we needed a new delivery model (strategy and method). We developed the "Transformative Action-Learning Engagement" ("TALE" — described in detail later) to align individual, team, organizational, and leadership development, utilizing the Appleton Greene facilitation network. TALE focuses on organization transformation by delivering the collaborative systems architecture through team learning, rapid application to real situations, and measurable results and feedback loops.
Use of "Pracademics"
Mr. Lynch, is the leader of a team of highly seasoned "pracademics" – senior executives that started in the real world of hard knocks, got a master's degree, stayed in business, then later in their careers brought practical skills to teach senior Executive Development, write books and numerous articles, and rethink the paradigm of business.an experienced executive who, later in his career, an academic environment with rigorous analysis, wisdom of human realities, leadership insights, creative problem-solving, and experiential research. Typically a pracademic starts not by researching what others think, but by researching the lessons learned from our own successes, and yes, our failures and near misses. As a "pracademic," Mr. Lynch understands how important it is to ensure that learning produces measurable, useful results.
Learning Better & Faster to Increase Success:
The Collaborative Excellence "architecture" was especially designed to be sure it is "fully integrated" where every part fits elegantly into the other components. Thus people learn better, faster, and more effectively with a significantly higher chance of success. Evidence collected over the last 25 years demonstrates our systems architecture will double or triple the success rates of collaboration. Organizations that have used the System of Collaborative Excellence saw dramatic increases in not just the success rates of their strategic alliances (which jumped three-fold), but also increases innovation, employee retention, on-time/on-budget project delivery, and supply chain performance. Companies that made use of the Collaborative Excellence approach also had far better success with the integration of acquisitions as well as turning around poorly performing divisions. What's more, the systems architecture solves the thorny problem of a collapse of collaboration after key champions in the organization retire or leave for other jobs. This kind of implosion can have a very damaging effect on future performance. After years of honing our approach to learning, the typical comment at the end of a session, after the thankyou responses is something along the lines "I really sort of knew all this intuitively, but I never had the language and architecture to understand it, turn it into action, and communicate it to others." Years afterward, people make the same remarks.
Transformational Leadership:
Corporations seek leadership that can transform organizations. However, traditional leadership training has failed because is stuck in old sets of traits, habits, and characteristics, (which has been the mode/paradigm for two thousand years). We have changed the rules of engagement to embrace leadership as a system of four major alignments for organizations: Strategic Alignment, Cultural Alignment, Operational Alignment, and Dynamic Realignment in Time (adaptation & innovation). This puts leadership on a far more stable footing which is not dependent upon personality, experience, or the last "leadership flavor of the month."
Support for Transformative Action Learning:
Mr. Lynch's expert use of Transformative Action Learning workshops fits perfectly into the Appleton Greene workshop framework. To facilitate the Green Collaborative Excellence Program, we have developed a multitude of materials, including videos, graphics, checklists, readings, and case examples to help accelerate learning, application, and performance achievement. In addition, we have fully integrated so each part of the architecture flows and builds seamlessly into the next, and can be communicated easily to others.
When Mr. Lynch connected with Appleton & Greene, he knew it could be a great relationship. We both were convinced that the best way to deliver value was through a workshop framework that tied learning directly to application. We also know that core processes are essential to make things work and to ensure the quality of the results. That's why best processes are always a key element in our design architecture.
Growing Demand for Collaborative Excellence:
Powerful forces in global and local business are driving the need for far greater collaboration within and between all types of businesses, functions, and technical specialties. The business world is changing at a bewildering pace. In no other period in the history have we encountered so much change so fast (with the exception of wartime). Collaboration plays a central role in this change – it's termed the Collaborative Shift. To stay competitive, companies must be at the vanguard of riding this wave.
Today's fast-moving, rapidly-changing, highly-interconnected world demands leaders and managers who are collaborative, trustworthy, and can mobilize resources across multiple organizational and international boundaries. Being able to engage fluidly in teams, alliances, across departmental boundaries, and between the expertises of different professions is an absolute essential for tomorrow's business success.
Filling the Collaborative Gap:
However, the foundations of collaboration are not taught effectively in professional schools; nor are managers and leaders given the essential frameworks to enable them to be experts at working together successfully time after time.
While some Executive Education programs teach some elements of collaboration (such as teamwork training) there is nothing available that covers the full range of collaborative mind-sets, skill-sets, tool-sets, and solution-sets that produce extraordinary performance and sustainable profitability.
Sustainable Strategy for Collaborative Excellence:
Our quest for better solutions to the problems of collaborative leadership has resulted in a potent and reliable framework that brings together diverse people and interests that demonstrate how diversity results in higher team & alliance performance, adaptation, and innovation, with high success rates in a wide variety of industries and cultures.
Most transformational efforts in the past have failed, primarily because collaborative excellence, for the typical organization, is a paradigm shift; and thus requires a "systems design architecture" to be sustainable; piecemeal efforts are, in the long-run, destined for the dumpster.
This design architecture can be used in cross-functional, multi-profession teams, multiple-partner strategic alliances, supply & value chains, high-performance teams, research & development consortiums, and the integration of acquisitions.
Building Trusted Leaders:
Distrust in institutions is destroying many organizations throughout the world. It is a plague in many countries, and displays its ravaging impacts in civil unrest and high levels of employee turnover.
In the Millennial generation, distrust is not a benign tumor; it's a malignant cancer. Millennials enter the business world as "chronic distrusters." Business leaders must show that they can build trust solidly and quickly if they are to retain good people.
Bolstering the Technical Professions:
Many companies today are heavily populated with scientists and engineers. Most engineers have never been trained to function in a landscape that is continually changing. The engineer and scientist of the future must be given the mindsets and skillsets to meet the growing demands for interdisciplinary and system-based methods in the environment of needs for custom designs.
Increasingly, the attributes of the future engineer will embrace the critical traits of collaborative leadership.
Product cycles will continue to shorten, and each cycle must deliver more functional and often less expensive versions of existing products, while entirely new disruptive technologies will make older technologies obsolete at an increasing rate. Complexity will jump by leaps and bounds. More and more, collaboration becomes the necessary ingredient to adapt to and innovate in this bewildering future.
Interdisciplinary Teams & Alliances:
This adaptation and innovation requires a quantum jump in the use of inter-disciplinary teams and alliances. Managing across disciplines is not easily accomplished unless leaders and managers have the right mind-sets, skill-sets, and solution-sets to bridge the differentials in both thinking and culture.
As rapid technological advances have created a wide spectrum of new micro-disciplines within engineering and business, this increasingly demands a larger "systems perspective" based on the principles that structured socio-technical practices must be utilized to integrate diverse components, technologies, and user requirements rapidly with far less chance of failure either in installation or in operations. The systems perspective is one that looks to achieve synergy and harmony among diverse components of a larger scheme. This requires collaborative excellence. Trying to achieve such results transactionally is doomed to failure.
Search for Synergy:
During their careers, many seasoned executives have searched for synergies, and failed (and in some organizations the word has been banned). We have learned from deep experience, there is a law about synergy: it is most likely to be spawned, nurtured, and flourishing in collaborative systems.
Conversely, in an adversarial environment, synergy is likely to be suffocating, destroyed by the cataclysmic effects of the Law of Unintended Consequences. That is why we believe the pathway of Collaborative Excellence is the means to unlock the "synergy code" to create more with less.
We look forward to working with you and your teams to engage in designing the future of collaborative business.
Summary — Why this Approach is Different
Most approaches to collaboration and leadership are actually a piecemeal patchwork of narrow range advice, with no attempt to integrate everything into a "systematic design architecture" that ensures that all the pieces fit together and last over the long haul.
Our ultimate mission is to create Competitive Advantage through collaborative action.
Our aim is to create twice the value at half the cost.
We now have a collaborative system design architecture that works and produces exceptional results. And, in the long run, it will be sustainable, not die off like an annual flower.
Collaborative Excellence Architecture is a major breakthrough in understanding people, leadership, and organizations. It's something not taught in business or engineering or medical school.
Each of the program content areas listed here are generic – they work for companies in a wide variety of industries. However, we are more than happy to work with you to custom-design a bespoke program tailored to your industry & company. With the exception if the Basic Level Program, all elements of the Advanced and Mastery Level programs are optional. If you have an additional specific issue to address, we are open to new ideas and willing to develop new, special-application learning experiences.
We also frame our work in Collaborative Excellence to be part of our Socially Responsible Investment initiative, which aims at the confluence of people, planet, purpose, and profit.
Companies who have used our approach have experienced significant impacts strategically, in operational performance, as well as quantum jumps in economic value.
Mr. Lynch is delighted to bring his lifetime work to organizational leaders and managers who want to capture the learnings and the value of Collaborative Excellence.
Through our relationship with Appleton & Greene, we are now providing business leaders with access to this advanced architecture and the core principles, processes, and practices it uses.
---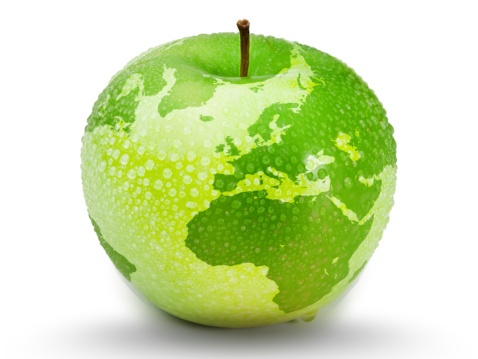 Curriculum
Collaborative Excellence – Part 1- Year 1
Part 1 Month 1 Collaborative Imperative
Part 1 Month 2 Human Behavior
Part 1 Month 3 Trust Building
Part 1 Month 4 Collaborative Culture
Part 1 Month 5 Trusted Teams
Part 1 Month 6 Collaborative Innovation
Part 1 Month 7 Value Creation
Part 1 Month 8 Collaborative Leadership (Part 1)
Part 1 Month 9 Collaborative Leadership (Part 2)
Part 1 Month 10 Overcoming Resistance
Part 1 Month 11 Managing Complexity
Part 1 Month 12 Sustaining Collaboration
---
Collaborative Excellence – Part 2- Year 2
Part 2 Month 1 Collaborative Advantage
Part 2 Month 2 Cross-Functional Integration
Part 2 Month 3 Employee Engagement
Part 2 Month 4 Value Maximization
Part 2 Month 5 Organizational Transformation
Part 2 Month 6 Why Partner?
Part 2 Month 7 Collaborative Strategies
Part 2 Month 8 Collaborative Negotiations
Part 2 Month 9 Strategic Alliances
Part 2 Month 10 Supply Chains
Part 2 Month 11 Complex Projects
Part 2 Month 12 Collaborative Business
---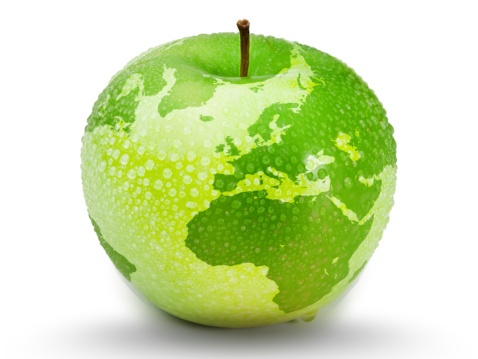 Program Objectives
The following list represents the Key Program Objectives (KPO) for the Appleton Greene Collaborative Excellence corporate training program.
Collaborative Excellence – Part 1- Year 1
YEAR 1 – BASICS OF COLLABORATIVE EXCELLENCE

YEAR 1 – MONTH 01

1. COLLABORATIVE IMPERATIVE
Purpose:

There is no time in the history of the world so much complexity and change has occurred with such magnitude in such a short period of time. However, the mind-sets, skill-sets, and solution-sets of leaders and managers, as well as the cultures of organizations, have dramatically lagged behind this shift.

Collaborative capabilities are essential to deal with this shift. Organizations that fail to embrace collaboration are severely disadvantaged competitively.

Because Collaborative Excellence is a paradigm shift for most organizations, it is essential in the first session, to establish the imperative for this shift – the strategic rationale for investing time and money and ensuring top-notch implementation into an organizations strategy, structure, culture, and daily operations.

The shift to an organization whose foundation is based on Collaborative Excellence is profound. It is a powerful system that will improve virtually every manner in which work will be done. Participants should understand the implications of taking this course, what it will cover, how it is a shift in thinking, and especially what value it will produce.

Modules:

1. "Why Collaboration?" addresses the critical rationale underpinning the whole program. It enables participants to understand the impact expected, particularly the compelling value produced and the holistic potential of its "systems architecture." We also address why other efforts at collaboration have failed.

2. "Three Archetypes of Human Behavior, Economics, & Leadership" provides clarity about what collaboration actually means. There is a lot of confusion about collaboration. Often people "play nice" and think that is collaboration. In this module we also compare collaboration with transactional (let's make a deal) and adversarial (power-based) approaches (typified by win-lose).

3. "Value Created from Collaboration" addresses the significant advantages that can be achieved in many areas, including strategic impacts, operational performance, productivity gains, reduction of breakdowns, lowering of risk, better on-time/on-budget project delivery, employee satisfaction, and competitive advantage, among others. Participants should be articulate in understanding these value creation possibilities so that they can recognize opportunities when they present themselves.

4. "What the World Needs Now from Great Places to Work" examines the data from a variety of sources, all of which point to the potency of collaborative cultures to "integrate people and purpose" in ways that people look forward to their work experience.

5. "Why Millennials Love Collaborative Excellence" provides the compelling rationale addressing pressing needs and concerns about this generation, particularly their need for trust and fellowship to fill the gaps of broken families and failing institutions.

6. "What Collaborative Leadership Looks Like" provides the dramatic distinctions between a variety of leadership frameworks so the participant can see the differences and know why the majority of the time they should be embracing the collaborative approach.

7. "What Is Not Collaboration" addresses both the false notions about collaboration and the limited circumstances when collaboration is not the best approach to use.

8. "Application of Learning" directs participant teams to use the learnings, principles and processes from this Workshop in a real life situation to achieve better results and outcomes.

YEAR 1 – MONTH 02

2. HUMAN BEHAVIOR
Purpose:

To understand collaborative behavior, one must put it in the context of a larger general framework for all human behavior. The lack of a good human behavior model has plagued leadership for decades. Fortunately the framework created by Harvard's Paul Lawrence (Mr. Lynch's mentor) provides a far more utilitarian framework upon which a much broader collaborative architecture of collaboration can be built. This session sets the foundational behavioral framework for the entire collaborative architecture in workshop segments that follow.

Modules:

1. "What Evolution & DNA Tells us about Human Behavior" examines the current scientific research about the nature of human beings and how our behavior has been shaped by historic events and circumstances.

2. "Myths of Machiavelli & Darwin" dispels the false beliefs we have held about the writings of these two authorities and what they said about humans. For centuries we have misinterpreted their admonitions, much to the detriment of our leaders.

3. "What's Right with Maslow?" takes a deeper look at what is perhaps the most popular and pervasive framework for human behavior. Maslow's model, which is fifty years old, does get some things right, such as the Need for Meaning & Purpose, the Need for Trusting Relationships (teams, families), the Need to Make a Difference, and the Need to Have Positive Beliefs.

4. "What's Wrong with Maslow?" challenges Maslow's whole view that people are "Needy" and thus motivated by being inherently dependent. Further, his "hierarchy" framework is fundamentally inaccurate, and Self-Actualization is has not been proven scientifically to be the Highest Level of Human Behavior.

5. "Lawrence's 4 Drives" reveals the breakthrough framework that is destined to replace Maslow's hierarchy. It serves as more than just a Motivational Compass. It is based on the understanding that humans are not inherently "needy," but "driven" by four fundamental "drives" — Acquire Drive, Bond Drive, Create Drive, and Defend Drive. This model provides the system of interactions that enable us to understand trust and why synergy is attained only in collaborative environments.

6. "NeuroScience of Human Behavior" digs deeper into the "4-Drive" model to examine the brain chemistry of the drives, which explains in a easily understood manner, why humans seem to behave in sometimes inconsistent ways.

7. "Impacts & Influences on Behavior" addresses the critical question: Is behavior a result of 'Culture or Personality?' While the answer is both, the evidence shows that culture is the predominant force, followed by personality. This has massive implications on leadership's role in generating collaboration in organizations.

8. "Leader's Impact on Culture" builds on the perspective of the importance of leaders creating a culture of collaboration, which is then illustrated from a case example: the Union From Hell.

9. "Application of Learning" directs participant teams to use the learnings, principles and processes from this Workshop in a real life situation to achieve better results and outcomes.

YEAR 1 – MONTH 03

3. TRUST BUILDING
Purpose:

This workshop, building on the prior workshop, is powerful because it creates a framework for trust that can be used immediately — both to understand trust's power and to build (or rebuild) trust. (We have numerous testimonials from prior participants who commented that this workshop changed their lives for the better.)

Modules:

1. "Why Trust is Essential to Collaboration" makes the critical link between collaborative systems and the presence of trust. We show that trust is far more than just ethics, but is tied directly to the 4 Drives of Human Behavior, and is deeply rooted in our DNA.

2. "Impact of Fear, Uncertainty, Doubt, Divisiveness on Trust" builds upon the Neuroscience in the previous workshop, demonstrating how trust can be destroyed — almost instantaneously — by the presence of several factors. Participants quickly come to learn how unscrupulous and misguided leaders use fear to divide people. From this framework we establish a process to rebuild trust in organizations where distrust is high.

3. "Four Drives & Ladder of Trust" is the extremely valuable framework linking the 4 Drives of Human Behavior to an elegant and highly impactful model of trust and distrust. By reinforcing certain human drives and aligning others, extremely high levels of trust can be created and maintained by leaders and managers.

4. "Trust & Three Archetypes of Human Behavior" links the trust framework to the three patterns of culture and leadership, thus completing a simple but masterful "Architecture of Trust" that leaders and managers can use in the field to enable their workforce to generate the collaborative cornerstones necessary to fuel and sustain teamwork and cross-functional innovation.

5. "Rebuilding Trust" utilizes the frameworks and processes in this workshop to empower participants to take specific actions and use particular language to rebuild trust in their network.

6. "What to do with Difficult People & Negative Behavior" addresses specific difficulties with those who are resistant to the world of trust, often because of dysfunctional personalities or traumatic experiences.

7. "Application of Learning" directs participant teams to use the learnings, principles and processes from this Workshop in a real life situation to achieve better results and outcomes.

YEAR 1 — MONTH 04

4. COLLABORATIVE CULTURE
Purpose:

Culture is perhaps the most misunderstood and wrongfully devalued element of leadership. However, it also one of the most important and pivotal elements of Collaborative Excellence. In this workshop we will establish the core processes for building a collaborative culture as the foundation for high performance teamwork and organizational effectiveness.

Modules:

1. "Why Culture is so Important" examines the intense impact of culture on behavioral outcomes and performance results. This module addresses the role culture has played throughout history and how today's leaders and managers can harness human energy by carefully architecting a high performance culture.

2. "START Culture" is a framework for designing culture composed of four key elements: 1) Spirit: emphasizing the "esprit de corps" in your team or organization to give it vitality and life, 2) Trust: making trust the central foundational principle for the culture, preserving this aspect of interpersonal relationships, not matter what the circumstances, 3) Adversity Response: responding positively to adversity, which is bound to occur, often unexpectedly and unjustifiably, and 4) Teamwork: making this the central organizing principle for high performance, decision-making, and unity of purpose.

3. "Leader's Role in Establishing & Maintaining Culture" addresses the leadership processes and actions that are essential ingredients to a ensuring the collaborative culture remains solid, highly functional, and efficient. This module includes: "What Leaders Must Expect of Managers," "What Managers Most Often Overlook," and the "Essential Criteria for Collaborative Culture & Leadership."

4. "Consequences of Not Paying Attention to Culture" focuses on what happens when cultures start to deteriorate, the "Early Warning Signals" of decline, and how to "Rebuild a Broken Culture."

5. "Application of Learning" directs participants in teams to use the learnings, principles and processes from this Workshop in a real life situation to achieve better results and outcomes.

YEAR 1 — MONTH 05

5. TRUSTED TEAMS
Purpose:

From a business perspective, trust is most valuable if it can be transformed into some form of functional teamwork that can produce valued results. This Workshop aims to establish the core principles and processes necessary for this transformation to occur, with the objective of building a replicable system of teamwork across all organizational functions, both internally and externally in alliances and supply chains.

Modules:

1. "Collaboration is not the Opposite of Competition" frames the important issue of collaboration in the context of competition. The two are not opposites, and can actually engage synergistically. Humans are naturally collaborative, and naturally competitive – it's a matter of getting the two energies into alignment. Sports coaches do a much better job of this than most business leaders.

2. "Why Trust is Essential to Teamwork" examines what happens to teamwork when trust is either present or absent. Data analysis from Performance Metrics reveals how trust can give many teams a massive boost in performance.

3. "Key Factors for High Performance" sets forth the critical elements of great teams, building on the design elements in the previous Workshops. This module addresses: Team Member Selection (Five C's), Team Leadership, Team Purpose, Team Culture, Team Standards of Excellence, Team Operational Principles, Team Performance Metrics, and Team Rewards & Discipline

4. "Responding to Breakdowns, Failure & Adversity" sets forth the principles and processes for responding to adversity, particularly how to avoid the "blame game" when breakdowns occur (and they will), how to reframe failure into learning, and how to use adversity to advantage by responding collaboratively.

5. "Case Examples" will be used to illustrate good and bad ways of responding to adversity. Participants will be asked to find specific examples in business, sports, and other leadership situations.

6. "Application of Learning" directs participants in teams to use the learnings, principles and processes from this Workshop in a real life situation to achieve better results and outcomes.

YEAR 1 — MONTH 06

6. COLLABORATIVE INNOVATION
Purpose:

Innovation is an absolute must in a world that is rapidly changing and fast moving, where complexity often leads to breakdowns that must be remedied quickly. Companies that falter in innovation will not adapt and will become competitively disadvantaged in short order. What is vital in this workshop is the central theme of the importance of innovating collaboratively, using "differentials in thinking & culture" to create an "innovation engine" that generates a continuous stream of improvements.

Modules:

1. "Why Collaborative Innovation in Invaluable" establishes the rationale for the "collaborative" aspect of innovation, building a powerful case that, without collaboration, innovation will soon dry up, leaving companies with obsolete products, solutions, technologies, and services.

2. "10 Core Processes of Collaborative Innovation" outlines the most critical processes needed to establish an "innovation engine." Each process is bolstered by best practices and examples.

3. "Optimizing Diversity" sets forth the key factors in bringing diverse perspectives, beliefs, and cultures together that generates the "fuel" for the Engine of New Idea Generation.

4. "Trust's Impact on Diversity" demonstrates how trust is the central principle to underpin the ability of diversity to trigger innovation.

5. "Building the Innovation Team" sets forth the Key Factors for Success in selecting and orchestrating a team that has the right balance of creativity with implementation skills to generate innovation that creates real value. During this module we will demonstrate how these processes have been used throughout history to produce breakthrough results: during the Greek Age of Innovation, in Thomas Edison's Laboratories, and in the modern age in places like IDEO in Silicon Valley.

6. "Application of Learning" directs participants in teams, to use the learnings, principles and processes from this Workshop in a real life situation to achieve better results and outcomes.

YEAR — MONTH 07

7. VALUE CREATION
Purpose:

Every day we hear an executive exhort his or her team to "Create Value!" However they seldom (if ever) take a deep dive into how value is created, measured, amplified, destroyed, or transformed. Business schools teach courses in Finance and Economics, but not in Value Creation. In this Workshop, we fill the gap and correct these deficiencies with highly effective system of strategies, principles, and processes to create value. The system is easily understood, simple in its concept, and replicable in both large and small scale implementations.

Modules:

1. "Beyond Money" challenges the notion that money is the objective of business – "Is money the Measure? Or the Objective?" is far more than an esoteric question. When money becomes the objective, it can blind businesses to the fundamental issue – "How do we create value that people will pay for?" And "What do our customers consider 'value'?" Understanding these perspectives then opens the avenues to sustainable value creation, which must be accomplished collaboratively.

2. "Economics of Trust" presents a powerful analytic framework for understanding the economic value of trust in any business process. The essence of this module enables participants to gauge, for themselves from their experience, the real advantage of trust on value creation. With this data they can remove significant amounts of "non-value added work" that encumber and detract from real value creation.

3. "Value Maximization" examines the strategies, principles, and processes for building new value in an organization. It addresses key methodologies, including "Value Evolution," "Value Innovation" and "Value Destruction." This is a system of interactive strategies, operations, and metrics that can boost value creation with very little financial investment.

4. "Application of Learning" directs participants in teams to use the learnings, principles and processes from this Workshop in a real life situation to achieve better results and outcomes.

YEAR 1 — MONTH 08

8. COLLABORATIVE LEADERSHIP (Part 1)
Purpose:

Leadership is the most noble of all professions for it is the developer, organizer, and deployer of talent. For centuries, leadership has been thought of as a series of traits, characteristics, or qualities. The Three-Archetype distinction illuminates why we have a confused set of insights about leadership because most organizations embrace a muddling of adversarial, transactional, and collaborative models, with little guidance about how and when to use these most effectively. Further, this Workshop shifts to a higher order of thinking going far beyond traits to see leadership as a Systems Alignment Process. This approach also enables leaders and managers to diagnose misalignment problems in their organization using the alignments framework to assess where problems exist and how to fix them.

Modules:

1. "Leadership as a System" examines why and how leadership has been such a difficult issue to discern and understand, which has made it challenging to develop. Significant deficiencies in "leadership theory" are exposed to reveal why most leadership models are a morass of muddled thinking, and how to untangle the thinking to be clear about intentions, actions, and consequences. The critical role of Executive Leadership Team is addressed, as well as the importance of front-line management in generating Collaborative Excellence.

2. "Four Alignments" focuses on how great leaders align four things very well: 1) Strategic Alignment, 2) Cultural Alignment, 3) Operational Alignment, and 4) Dynamic Realignment in time. When these four alignments are engaged, leadership is functioning at elevated levels and producing great performance. Each of the alignments are examined in detail with key principles and processes for enactment.

3. "Application of Learning" directs participant teams to use the learnings, principles and processes from this Workshop in a real life situation to achieve better results and outcomes.

YEAR 1 — MONTH 09

9. COLLABORATIVE LEADERSHIP (Part 2)
Purpose:

Collaborative Leadership has some very distinctive and vital elements that distinguish it from its adversarial and transactional counterparts. Leaders and managers must understand these distinctions and, most important, demonstrate their collaborative skills. Senior leaders, especially, must nurture Collaborative Excellence throughout their organization. In the larger strategic perspective, the recruitment of leaders from the outside, as well as selection of alliance partners will require the assessment of critical factors for leadership success in fostering collaborative cultures. The consequences of failing to understand the nature of what constitutes a collaborative leader can be massive.

Modules:

1. "Distinction between Leadership & Management" delineates the critical differences between these two types of roles, the perspectives of each, the importance of both Leadership & Management, and the circumstances and outcomes which maximizes the impact of each.

2. "Collaborative Leader as "Champion" sets forth the critical functions of being a "champion" when acting in a leadership capacity, including Advocacy, being a Systems Design Architect, responding positively to adversity, turning adversity into opportunity, preserving culture & trust. One segment addresses how to fostering and protecting champions, particularly emerging leaders.

3. "Employee Engagement & Empowerment" addresses how leadership and management should design programs based on Collaborative Excellence to draw employees into key activities that give them a sense of belonging – something for which there is a deep yearning in the Millennial generation.

4. "Power of Purpose" focuses on the massive motivational power of giving people meaning and purpose in their lives.

5. "Collaborative Exercise of Power & Control" focuses on how to use power in positive ways, how to control via alignment and coordination and integration, and how to make consensus-based decisions without getting bogged down.

6. "Influence Without Authority" provides guidance on how leaders and managers can increase their influence in situations where they are not in positions of authority, which is extremely important in cross-functional teams, customer-centric innovation, strategic alliances, supply chains and R&D consortiums.

7. "Application of Learning" directs participant teams to use the learnings, principles and processes from this Workshop in a real life situation to achieve better results and outcomes.

YEAR 1 — MONTH 10

10. OVERCOMING RESISTANCE
Purpose:

Overcoming resistance to change is one of the most important capabilities for leaders and managers engaged in transformative change and rapid adaptation to competitive shifts. This Workshop addresses the Key Factors for Success, Core Processes, and Best Practices to understand and overcome resistance to change without using a steamroller or bulldozer. When leaders have a strong framework for this realm of influence, they are more likely to reap the rewards of innovation, create rapid responses, and build employee, customer, and supplier loyalty.

Modules:

1. "Seven Factors of Resistance to Change" outlines a framework and core processes for assessing resistance, examining the causes, and successful approaches for overcoming resistance.

2. "Diagnostics" dives deeper into the seven factors, providing an analytic framework base on using the 4 Drives of Human Behavior to understand the resistance and map a way forward. Having a strong Diagnostics Framework is useful not only for assessing Resistance to Change, but also to maintain organizational health.

3. "Assessing Cynics versus Skeptics" provides leaders with important analytic frameworks and practical advice on distinguishing the difference between skeptics (who may actually be transformed into great advocates for change), and cynics (who cannot be convinced and may torpedo the change, no matter how much energy is expended).

4. "Key Factors for Successful Change" outlines the major proactive and reactive solutions required to overcome resistance. It also is based on the 4 Drives of Human Behavior as well as the 4 Alignments of Leadership, thus integrating models, learnings, and actions together tightly. How to position change and language are critical issues addressed here.

5. "Application of Learning" directs participant teams to use the learnings, principles and processes from this Workshop in a real life situation to achieve better results and outcomes.

YEAR 1 — MONTH 11

11. MANAGING COMPLEXITY
Purpose:

Complexity is a massive problem for companies in today's rapidly changing world. And, to make matters worse, going forward things are not going to get simpler. The cost of failure in managing complexity can be measured in terms of how many complex projects are delivered on-time and on-budget. Our work on complexity has revealed the powerful impact of Collaborative Excellence. We have put these learnings into a set of strategies, principles, and processes that have proven to work in a broad cross-section of industries across the globe.

Modules:

1. "Why Complexity Generates High Failure Rates" examines the direct causal relationship between complexity and failure in adversarial leadership environments, because interfaces become prone to irreparable breakdowns. There are two basic strategies to cope with complexity – simplicity and collaboration. Both are effective, particularly when used in tandem.

2. "Results of Complex Project Analysis" is the result of a long-term study of complexity by members of our team. It provides important frameworks for setting up collaborative systems well in advance of any project launch.

3. "Dangers of Adversarial & Transactional Leadership in Complex Systems" focuses on how the Three-Archetypal Framework is essential for understanding success and failure. It demonstrates how Collaborative Excellence will increase the likelihood of on-time, on-budget delivery four-fold.

4. "Innovation & Feedback Loops" addresses the importance of building an innovation system into any complex situation to handle problems quickly and effectively. This reduces breakdowns before the fact and provides rapid response and repair when breakdowns occur.

5. "Why & How Collaboration Conquers Complexity" provides a framework and core processes and practices that effectively diminish the impacts of the "Law of Unintended Consequences" and the "Law of Compounding Risks." This enables predictions of where breakdowns are most likely to occur and how to reduce risks in project design.

6. "Application of Learning" directs participant teams to use the learnings, principles and processes from this Workshop in a real life situation to achieve better results and outcomes.

YEAR 1 — MONTH 12

12. SUSTAINING COLLABORATION
Purpose:

While collaboration is a natural act for most people, our culture is also imbued with major tendencies to revert to adversarial and transactional behavior. Most leaders are of mixed emotions and beliefs about the power of collaboration. Many longstanding habits trigger non-collaborative behavior. Lawyers will likely encourage clients to be adversarial, having no training in collaborative systems. Engineers are often without guidance in managing and leading collaborative teams. Boards of Directors will frequently reward adversarial leadership because of its macho image. All these factors have contributed to regression in collaborative organizations. This Workshop addresses the way to keep organizations healthy and avert backsliding.

Modules:

1. "Annual Health Check & Feedback" provides a strategy and diagnostic tools to examine the organization's health and functioning annually (or more frequently), along with critical Metrics and Diagnostics assessments of collaborative interaction. After the assessment is completed, the proper feedback of the data and corrective actions can be deployed.

2. "Collaborative Standards & Discipline" addresses the actions leaders and managers must take both proactively and reactively to maintain a sound collaborative culture. Maintaining collaborative order and discipline is essential to preservation of Collaborative Excellence.

3. "HR Policies & Programs" are an essential part of organizational health. A full examination of policies, programs, training, and rewards is vital to ensure collaboration is recognized and reinforced.

4. "Executive Leadership Team" must be at the forefront of orchestrating the Collaborative Excellence initiative and ensuring deviations and internal conflicts are addressed forthrightly.

5. "Board of Directors" are often either left out of the collaboration initiative or even hostile to it. Gaining their support and commitment is the role of the CEO and the Executive Leadership Team; they must communicate the value and importance of their efforts to ensure Board support.

6. "Application of Learning" directs participant teams, to use the learnings, principles and processes from this Workshop in a real life situation to achieve better results and outcomes.

---

Collaborative Excellence – Part 2- Year 2

YEAR 2 – ADVANCED APPLICATION OF COLLABORATIVE EXCELLENCE

YEAR 2 MONTH 01

1. COLLABORATIVE ADVANTAGE
Purpose:

In the second year of the program, now that the basics are in place and people are actively engaged, the objective of the program becomes more strategic and more systematic. By this time, people who have been participating in the Collaborative Excellence Program should have been producing some very measurable results, cleaning out archaic processes, and gaining tangible momentum. Based on progress to this stage, leaders should start to project how the organization could begin to perform at a higher level into the future. This Workshop begins the process of expanding, strengthening, and deepening the Collaborative Excellence Program as a spearhead for organizational transformation. .

Modules:

1. "Creating Competitive Advantage with Collaboration" examines the key elements of competitive advantage (market impact, organizational effectiveness, innovation, value delivery, financial return, etc.) to pinpoint key areas where collaboration can result in significant improvements strategically and operationally.

2. "Key Factors for Success" reexamines the generic KFSs and learnings from the first year to generate a more refined and precise set of KFSs for each organizational entity. These will be used to make the Collaborative Excellence Program more effective going forward.

3. "Designing Breakthroughs" is a process by which extraordinary performance can actually be designed and implemented. It becomes a powerful methodology for moving innovation and collaborative advantage to another level.

4. "Shifting Paradigms" is the companion piece to the prior module, laying out a methodology for perceiving the world from new frames of reference. It is also a foundational element for innovation and Collaborative Negotiations (see Workshop #20. Collaborative Negotiations).

5. "Changing Beliefs" is essential for the long-term sustainability of Collaborative Excellence. Using evidence from the results produced to date, we will lay out a plan and process for shifting the beliefs of those skeptics who are yet to be convinced, using a Five Step "Learning Loop".

6. "Application of Learning" directs participants in teams to use the learnings, principles and processes from this Workshop in a real life situation to achieve better results and outcomes.

YEAR 02 MONTH 02

2. CROSS-FUNCTIONAL INTEGRATION
Purpose:

In most companies, particularly those that have been run hierarchically and transactionally, functional specialization has resulted in creating "silos," barriers of isolation, often polarizing in their effect. This phenomenon can reduce organizational effectiveness, speed of action, and teamwork by as much as 15% or more. Removing or reducing these barriers is an essential part of creating greater competitive advantage. This Workshop aims to build bridges across these functional boundaries, turning problems into opportunities, generating internal teamwork, and removing extraneous non-value added work.

Modules:

1. "Internal Alliances" focuses on overcoming the obstacles, difficulties, and resistance to cross functional integration, will addressing the critical importance of teamwork and collaboration for achievement of mission as well as the opportunities to generate much greater innovation. When forming external alliances, the lack of internal alliances can be a major problem for partners.

2. "Connecting Siloes with the Cross Functional Integrators" addresses the powerful role and qualities of people who are effective Cross-Functional Integrators. The frameworks in the first year are instrumental in the selection and performance of these integrators. In addition, often their actions look invisible, and thus their performance measures and rewards must be carefully designed to ensure they are effective in their jobs.

3. "Collaborative Lean Management" takes another look at why Lean Management has had such a poor track record in so many organizations. Our team's field work has produced excellent results by integrating trust, innovation, productivity, value creation, and cost reduction into Lean Management programs.

4. "Application of Learning" directs participant teams, to use the learnings, principles and processes from this Workshop in a real life situation to achieve better results and outcomes.

YEAR 02 — MONTH 03

3. EMPLOYEE ENGAGEMENT
Purpose:

Engaging employees is not an ancillary or secondary aspect of the Collaborative Excellence Program; it is a central organization principle. Organizational vitality stems from people with spirit, positive attitudes, personal integrity, courage, honesty, commitment to the mission and purpose of the organization, and their creativity, among other factors. Collaborative Excellence taps into this energy, aligning it, and transforming it into synergy (aligned energy in Greek). Employee Engagement is not just good for the company, it's good for the employees too. Evidence shows that engaged employees are happier, more productive, and less likely to leave. Millennials in particular love the sense of community fellowship that was often lacking in their upbringing.

Modules:

1. "HR's Role in Sustaining Collaborative Culture" addresses the positive and proactive processes HR must do to link engagement with collaboration.

2. "Employee Selection" provides guidance on who HR must recruit and screen to ensure the collaborative system is not derailed by the wrong hires, particularly in the leadership and management ranks.

3. "Employee On-Boarding" delineates the key elements of bringing new employees on board to ensure the highest standards and rapid acculturation.

4. "Millennial Retention" addresses unstated employee expectations and opportunities for growth. In low-trust cultures, Millennials are likely to change jobs every four years or more. Keeping the workforce intact can be challenging. Hiring and retaining Millennials is less difficult when they are part of a Collaborative Excellence program because, while trust is generally this generation's weakness, they are seeking work environments where trust is high.

5. "Diversity as an Engine of Innovation" takes a deeper look at the HR program to capitalize on the impact of diversity in the innovation process, which has real, often untapped, power.

6. "Collaborative Communications" outlines the best ways to use the art & science of speaking, listening & asking questions to reinforce collaboration. It also provides guidelines for transforming appreciative inquiry into creative inquiry.

7. "Application of Learning" directs participant teams to use the learnings, principles and processes from this Workshop in a real life situation to achieve better results and outcomes.

YEAR 02 — MONTH 04

4. VALUE MAXIMIZATION
Purpose:

Creating new sources of value from existing resources is one of the most important outcomes from a Collaborative Excellence Program. In the first year, the basic formulations of Value Creation were laid down and application projects were initiated. At this stage in the program, the results of the Value Creation process should have produced some measurable results. These need to be evaluated and the actual impacts used as a feedback loop to improve the modeling of the Value Generation Processes. Value Maximization reexamines the way cost is regarded to ensure that the value of greater speed, fewer transaction costs, lower employee turnover, and less administrative costs like litigation, grievances, and elimination of non-value added work are properly measured and accounted.

Modules:

1. "Trust's Impact on Profits" engages in a far deeper refinement of the Economics of Trust in the first year, examining exactly what line items in the Profit and Loss Statement have been affected. Working with the finance and accounting division, participants will analyze profit impacts and cost reductions from Collaborative Excellence.

2. "Total Cost of Ownership Analysis" refines the cost modeling to account for secondary and long-term effects of cost reductions from more collaboration.

3. "Creating Value Propositions" provides a process methodology linked to designing breakthroughs to align human energy on greater value creation. By building a Breakthrough Value Propositions, metrics can be used to trigger jumps in performance.

4. "Collaborative Risk Management" outlines a powerful new paradigm demonstrating that, in many cases, the shift from a transactional to a collaborative paradigm can reduce risk 30%.

5. "Application of Learning" directs participant teams to use the learnings, principles and processes from this Workshop in a real life situation to achieve better results and outcomes.

YEAR 02 — MONTH 05

5. ORGANIZATIONAL TRANSFORMATION
Purpose:

Orchestrating Organizational Transformation can be one of the most challenging and daunting tasks for any senior executive. Some organizations we have worked with have had a long history of failure at this task. Executives who have been successful often proclaim the only way to trigger a transformation is to invoke (or respond to a crisis). Generally, successful transformations have been enacted about 85% when triggered by a crisis, and only 15% by great vision. This workshop provides a framework for transformation that is not crisis-induced. Transformation is also a major factor in acquisitions, of which less than 1/3 are deemed successful five years later. Many executives will unwisely attempt to use reorganization to stimulate better performance. Generally this has only marginal impact and often the all-in costs of reorganization far outweigh the benefits. In this Workshop we examine how the Architecture of Collaborative Excellence can be used for effective organizational transformation.

Modules:

1. "Key Factors for Success in Transformation" delineates the fundamental factors and preconditions that must be in place for non-crisis driven transformation to take place. Many of the key elements from the first year's workshops will be utilized to set the stage for success.

2. "Managing Change versus Leading Shifts" challenges conventional thinking about "change management," which often lacks both the behavioral underpinnings of change and the strategic understandings that change is more a leadership function, not a management function. Orchestrating turnarounds is highly enhanced by using the Collaborative Systems Architecture.

3. "Designing Synergy" utilizes the phenomenon basically only available in Collaborative Systems to generate the greater output and throughput with the same resources. This module builds on research from the Bio-Economics of Synergy. It utilizes key learnings from the last two thousand years coupled with examples from modern business and sports teams.

4. "Application of Learning" directs participant teams to use the learnings, principles and processes from this Workshop in a real life situation to achieve better results and outcomes.

YEAR 02 — MONTH 06

6. WHY PARTNER?
Purpose:

For the last twenty years, the business world has been engaged in a shift from isolated, stand-alone companies to more integrated collaborations up and down the value chain. This shift is not an aberration. Powerful global forces are requiring companies to partner. Sometimes these are simple one-one collaborations. But more and more there are multiple partners joining together to create powerful value chain (eco-system) advantages that create enormous competitive advantages. For example, today the entire airline industry is linked by alliances. In the automotive industry, Toyota grew to be the world's largest auto firm by orchestrating its strategic relationships up and down the value chain. Today, any company that is not engaged in alliances is probably competing with one. Collaborative Excellence provides not only the ability to function well in an alliance environment, but also the attractiveness for a company to become the "partner of choice" in a business sector.

Modules:

1. "Alliances: Internal & External" addresses the importance of both internal cross-functional alliances and external cross-business alliances as a strategy to be agile and nimble. Best Processes in alliance formation and management will provide participants with a road map to success.

2. "Pre-Merger & Acquisition" demonstrates the value of creating alliances as a way to test the waters and gauge the potential success of a later acquisition. This "softer and gentler" approach has shown the wisdom of such a strategy by its much stronger level of success if the acquisition is eventually consummated.

3. "Solutions Delivery" is a powerful strategy to join several companies together to deliver solutions that one company could never attempt alone.

4. "Research Collaborations" can be used to stimulate new technologies and innovations. But they are not easy to manage, unless you know the best processes and practices.

5. "Value Chains & Eco-Systems Alliances" are the most complex, with lots of moving parts and dynamic change. We will examine how to make these work effectively and where to position your company in the eco-system.

6. "Joint Ventures" are usually large, capital intensive, and used for launching large business enterprises.

7. "When Collaboration is NOT the Best Strategy" ensures you don't create an alliance with the wrong partner. Knowing your limits and alternatives is essential.

8. "Application of Learning" directs participant teams to use the learnings, principles and processes from this Workshop in a real life situation to achieve better results and outcomes.

YEAR 02 — MONTH 07

7. COLLABORATIVE STRATEGIES
Purpose:

For centuries, most business strategy has been based on war strategies aimed at destroying the competition. Most strategic thinking has been fundamentally adversarial – how do you defeat the competition or acquire the competition. This approach has overlooked the basics of collaborative strategy: how do you outperform the completion or how do you create disruptive technologies to obsolete the competition. This Workshop examines the all-too-often overlooked approach to strategic advantage from the perspective of collaboration and alliances.

Modules:

1. "Why Collaborative Strategies are so Powerful" examines the basic leverage and multiplication advantages of collaboration, as well as the innovative capacity to reframe the competitive landscape.

2. "How Collaborative Strategy is Different from Adversarial Strategy" compares and contrasts the two approaches, outlining the advantages and disadvantages of both. The objective is not to use collaborative strategies strictly, but when to use one or the other. Some of the topics will include Strategic Evolution, Key Factors for Success, who to Partner with, and What to Avoid.

3. "Stratagems Win" addresses the 12 Basic Collaborative Stratagems, and how they are executed in real situations. Each of these stratagems can be used independently, but can also be combined in unique patterns that confuse and compound competitors who don't fathom what's really going to happen.

4. "Co-opetition – How to Join Forces Successfully with a Competitor" outlines the strategies, selection criteria, and processes for aligning with a competitor (usually to defeat or outperform a bigger or more onerous competitor)

5. "Strategic Execution" show how to leverage Collaborative Excellence to launch New Initiatives.

6. "Application of Learning" directs participants in teams to use the learnings, principles and processes from this Workshop in a real life situation to achieve better results and outcomes.

YEAR 2 — MONTH 08

8. COLLABORATIVE NEGOTIATIONS
Purpose:

Negotiations is one of the most sought after training topics. Two different approaches have been popularized: 1) Adversarial Negotiations – how to bury the other side, squeeze the vendor, and make sure the opposition is thwarted, undermined, psychologically disadvantaged, etc. and 2) Transactional Win-Win Negotiations based on how to discover the interests of both sides, and then map a best path to ensure each gets a reasonable "piece of the pie." Having negotiated hundreds of strategic alliances, we learned there was a third approach to negotiations that was "beyond win-win." Basically it is a synergistic strategy and methodology to "design bigger or newer pies." It's more futuristic, a longer-term view, and it takes into account that the world may change in the future, thus requiring adaptation. This Workshop outlines the strategies, principles, and processes for the collaborative, synergistic form of negotiations. Having this third option has proven to be extremely helpful when forming any type of collaboration, from small internal cross-boundary relationships to a large global alliances.

Modules:

1. "Understanding Win-Lose, Win-Win, & Synergistic Negotiations" compares and contrasts the three forms of negotiations to enable negotiators to choose the form that is right for the situation.

2. "Understanding the Synergistic Game" outlines the Rules of Engagement, Strategies & Tactics, Legal Issues & Contractual terms and conditions required.

3. "Shifts in Perspectives" outlines the means of shifting paradigms to get people "unstuck," including important shifts in mindsets, language, and expected outcomes.

4. "Collaborative Contracting" provides guidance in drafting contracts that promote working together, adapting to change during the term of the contract, and avoiding litigation.

5. "Application of Learning" directs participant teams to use the learnings, principles and processes from this Workshop in a real life situation to achieve better results and outcomes.

YEAR 2 — MONTH 09

9. STRATEGIC ALLIANCES
Purpose:

In this Workshop, we will take the basic ideas of collaborative excellence and apply them to the development of a strategic alliance. It can be either an internal or external alliance, depending on the interests of the members of the team.

Participants will learn the Best Principles, Processes and Practices on how to achieve strategic objectives through alliances and apply critical concepts, metrics, and systems frameworks. You'll also receive tips, techniques, and navigational aids for goal achievement.

By focusing on Collaborative Systems Architecture, participants are assured a far more rapid launch and very high chance of success. A number of recent studies in the U.S. and Europe have shown that by using Best Practices in a disciplined manner, your alliance will have an 80% chance of success – about three times more likely to succeed than if you negotiated with traditional transactional-contractual approaches.

This workshop will show how leading companies have produced dramatic improvements in their business using the best processes & practices. Participants will receive, as part of the program, a Best Practices Workbook to take them step-by-step through the process.

Modules:

1. "Power of Best Processes & Practice" reviews the methodology gleaned from alliance professionals on the impact of best process/best practice frameworks.

2. "Building an Alliance" is a applied practicum in alliance Formation, Structure, Negotiations, Operational Planning, Management, and Launching a real alliance. This will involve all the learnings for the last year and a half, bringing together all the Collaborative Excellence Architecture into focus in real external collaboration. Success criteria will be established at the outset, which will form the basis of evaluation as the alliance evolves.

YEAR 2 — MONTH 10

10. SUPPLY CHAINS
Purpose:

Your company and your customers spend a lot of its money on suppliers. Supply Chain Management has traditionally been viewed from a tactical, transactional perspective as a cost center — squeeze the vendor is the name of the game.

However, as businesses grow in size and complexity, it becomes essential to use suppliers not just to save money, but to build unassailable competitive advantage. This requires both a new level of thinking and new practices to produce innovation, drive productivity improvements, source new forms of revenue, and find better customer solutions in the supply chain. This workshop will show how leading companies have produced dramatic improvements in their business using the best practices that will be revealed to you in this session. This is a practical "roll up your sleeves" program designed to focus on core business opportunities.

Modules:

1. "Creating Competitive Supply Chain Advantage" examines the best strategies used to transform supply chains from transactional cost-driven to collaborative innovation & speed driven. The key advantages of Collaborative Supply versus Transactional Supply are quickly obvious.

2. "Driving Innovation & Speed in the Chain" invokes the best principles, processes, and practices to create new streams of value that flow through the entire network from suppliers to customers. Emphasis is focused on how to create value maximization at every juncture.

3. "Collaborative Negotiations" embraces key ideas of "Collaborative Contracting, "Collaborative Value Bidding," and "How to Get the Best Value & Lowest Cost of Ownership"

4. "Supply Chain Simulation" is an "Application of Learning" in which participant teams apply their learnings, principles and processes from this Workshop in a real life game to achieve better results and outcomes.

YEAR 2 — MONTH 11

11. COMPLEX PROJECTS
Purpose:

Complex projects are sometimes massive, such like industrial mega-projects which require are massive investment of time and capital. These complex projects typically involve multiple partners, shifting conditions, and unpredictable uncertainties – these typically experience huge cost and time overruns (50-100% over time and over budget), making investments questionable and very risky.

Many complex projects are significantly smaller and shorter, but can be equally fraught with risks and difficulties. Our team has discovered the foundational architecture for the adoption of a more effective project delivery approach. We evaluated the challenges of project delivery from the perspective of the Three Archetypes: adversarial, transactional, and collaborative, including the factors needed to influence success, lessons learned, and project execution innovations that can provide a stable, predictable, and profitable project.

In virtually every complex project case, the collaborative model — powered by trust, teamwork, collaborative innovation, and strategic alliances — consistently produced on-time, on budget project delivery. The other archetypal models fared far worse, plagued with over-runs, disputes, and litigation.
In this workshop, we will enable participants to bring a real project into play and apply the lessons learned to improve on-time, on-budget, on-target performance.

Modules:

1. "Collaborative Project Management vs Adversarial & Transactional Management" compares the three models and how each performs "under load." We will explore the Key Collaborative Leadership Factors," how Collaboration significantly mitigates Risk, and how the "Laws of Compounding Risks & Unintended Consequences" favor trusting relationships and leadership.

2. "Managing a Complex Project like a Strategic Alliance" applies the frameworks of alliances with a new approach to "Strategic Project Leadership" to evolve a "super-hybrid" model of effective project delivery.

3. "Application of Learning" will involve all the learnings for the last year and a half, bringing together all the Collaborative Excellence Principles, Processes, and Practices into focus. Success criteria will be established at the outset, which will form the basis of evaluation as the project evolves.

YEAR 2 — MONTH 12

12. COLLABORATIVE BUSINESS
Purpose:

In 2017, the International Standards Organization (ISO) announced the ISO 44001 Program, which is a complete systematic approach, including: Strategies for Collaborative Advantage, Leadership Alignment across the Organization, Planning, Assessments, and Diagnostic Assessments & Benchmarking.

The ISO adoption marks the first time there has been a global standard for collaboration which can be used as a common architecture/framework between and within organizations. In the long run this standard for Business Collaboration has the potential to revolutionize the way business is conducted in the future. This includes business, government, not-for-profits, universities, health care systems, research collaborations, and entire value chains.

The ISO standard evolved, in large measure, by the Best Practices created by Mr. Lynch, then adopted by the Strategic Alliance Profession, coupled with Standards from the British Standards Institute (BSI). Any organization that has come to this stage in the Collaborative Excellence Program will have little difficulty becoming ISO 44001 Certified. This workshop prepares an organizational team to apply for certification in Collaborative Business Management.

Modules:

1. "ISO 44001 Certification" takes the participants through the steps in the ISO Collaboration Life Cycle, which includes the Standards of Practice provides a general sequence for implementation of the framework and best practices, Planning, Training, Implementation, Auditing & Certification.

2. "Using ISO 44001 to Create Strategic Competitive Advantage in Value Chain" addresses the strategies to make the Certification a powerful means of attracting and interacting with the best partners around the globe.

3. "Application of Learning" embraces all the learnings for the last two years, bringing together all the Collaborative Excellence Principles, Processes, and Practices into focus. Success criteria will be established at the outset, which will form the basis of evaluation as the project evolves.

At the end of the Program, there will be a comprehensive Diagnostic Health Check and Program Evaluation & Review to determine effectiveness and the meeting of Program Objectives.

---
Methodology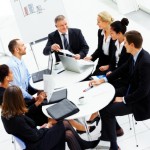 Collaborative Excellence
METHODOLOGY – PHASE 1: PROGRAM PLANNING
The Collaborative Excellence Program Planning Process involves several steps (which Mr. Lynch will assist as required to ensure effective planning, development, and implementation):
Step 1: Organizing a Client-based Steering Committee/Team
Each Client Company should establish an internal Steering Committee/Team that will "Champion" the Program inside their organizations. The head of this Steering Committee will be the Central Point of Contact for Client Company, with Decision Making Authority and will represent key company stakeholders and program participants.
Each Company Steering Team should include an Executive Sponsor, who will link Senior Management into the Development, Delivery Implementation), Management, and Review of the Program.
The Executive Sponsor plays a critical role, because the Collaborative Excellence Program will have impacts on leadership thinking, strategic assessment, operational performance, and the culture of the company. While these will be very positive, the process of shifting to Collaborative Excellence can be disruptive to some people as they are required to change their outmoded (but comfortable) patterns of perceiving their world. The Executive Sponsor's active support and guidance will prove invaluable in facilitating a smooth transition.
Step 2: Stakeholder Representation:
At an early stage, other members of the Steering Committee should be selected to represent various stakeholders who would participate in the Program or be beneficiaries of its impact. Employee engagement will be a critical factor for success. Ultimately it will be the managers, their direct reports, and employees at every level that will be impacted and will be doing the real work that produces results. Not only should these people know about the Program, but they should be represented on the Steering Team. This is where millennials' input is important. The overall philosophy is "People Support What They Help Create."
Additionally, in union-organized companies, finding the right union rep on the team may have very beneficial impacts in the long run.
The union rep should be one who believes that collaboration will bring win-win outcomes for the workforce, that development of a climate and culture of trust helps solve problems that create a stronger organization, and that job security is enhanced by having a better managed organization that is more adaptable to changes in its competitive environment.
Step 3: Executive Briefing:
The Collaborative Excellence Program introduces fresh new thinking into organizations. As the Learning Provider, at the outset, Mr. Lynch will conduct a 2 hour remote, interactive Executive Briefing which will provide an overview of the first year learning content, strategic objectives, how the Transformative Action-Learning Engagement process works, and opportunities for application of each learning session.
The Steering Team's objectives, opportunities, issues, concerns, and constraints should be brought forth at this point to ensure the Collaborative Excellence Program Planning is effectively developed and delivered.
Step 4: Outcome Determination:
The Steering Team should determine what they really want for outcomes, which will define "Program Success." Clients must know what they want, otherwise "any road will get them there." If outcomes and expectations are specific at the outset, the chances of success are dramatically increased.
This will likely involve formulation of Success Criteria, Key Factors for Success, and Performance Metrics. These not be set in concrete at this point, but must be clarified to the best of the Client's ability to enable the Learning Provider to Deliver in alignment with what the Client expects.
Knowing what the Client Company "wants" for outcomes essentially defines what "winning" means in the collaboration between Client and Learning Provider. Unclear or unstated expectations at this stage are like "time bombs" which will explode later, usually in the middle of a Program, often with unsatisfactory results. Any unrealistic expectations should be addressed at this point.
Step 5: Facilitator Selection:
The Steering Committee should also begin the process of selecting either an internal delivery facilitator, or begin selecting an Appleton Greene Consultant/Facilitator to work closely with the Steering Team and the Learning Provider.
Step 6: Diagnostic Assessment
Additionally, the Steering Team, in consultation with the Senior Executive Sponsor and Human Resources, should determine if they want to engage in a Survey Guided Diagnostic Assessment which would determine both current conditions, needs, and problems in the organization, as well as gaps and aspirations for improvement. Such a survey will establish a "base-line" against which the Program can be evaluated. The results of this Assessment in the Program Planning Phase will drive the Program Design & Development Phase.
If the Client Steering Team opts to bypass the Diagnostic Assessment, nevertheless the questions that would have been used in the Assessment should still be used as an internal guide to the Steering Committee's joint responses they provide to the earning Provider in next phase: Program Design & Development.
METHODOLOGY – PHASE 2: PROGRAM DESIGN & DEVELOPMENT
Create a Powerful Rationale
Design & Development will first need a strong rationale for the program. People want to know the reason "Why should I make the Collaborative Excellence Program a top priority, devoting the time, focus, and commitment necessary to succeed?"
Because the Collaborative Excellence Program will have positive impacts — strategic and operational — the best approach is to tie the Program directly to the company's mission, purpose, value proposition, and organizational values.
The Collaborative Excellence Program, at the highest level, is designed to create Competitive Advantage both in the short and long term future. If the linkage between the Program and the organization's future is vague or misconstrued, these objective of creating will be in jeopardy at the outset.
Transformative Action-Learning Engagement Methodology
The Design of the Program and each Workshop is based on a "Transformative Action-Learning Engagement" (TALE) Methodology. This methodology is Process-Driven, incorporating a systems architecture, guiding principles, best processes & practices, coupled with metrics and appropriate mind-sets, skill-sets, tool-sets, and language.
TALE is not just a learning methodology (although learning is central to each of the workshops); TALE is also an organizational and leadership transform¬a¬tion process, which ensures high-value to client companies that have expected far more from traditional Executive Education.
Each Workshop contains Modules that evolve in a sequence that starts with a Core Concept or Key Factors for Success, then proceeds to Best Process & Best Practices, followed by Tools for Implementation, and then some form of Implementation/Application.
This sequence enables immediate implementation and impact evaluation each month.
Our Learning Process focuses on teams. During the sessions, teams will discuss what they learned from the perspective of adapting the learning to actual implementation and delivery of results.
Because teams are engaged in joint learning, adapting, applying, and implementing together in a workshop environment, we avoid the problems of "abstraction from reality," and "rejection upon reentry" when an individual participant is taken out of their work environment, placed into an academic world of learning, and then later reinjected into their parent company different from when they left, but not accepted by the "home team" that might now be a hostile work atmosphere – known as the "Alien Returning from a Foreign Land Syndrome.".
The Delivery Methodology will be a balance of interactive presentation, participant/team interaction, and application to real circumstances. Each workshop in the Collaborative Excellence Program will have quality graphics, support materials, written materials, and at least one 6-15 minute video overview that encapsulates/summarizes the key learning points.
As the Collaborative Excellence Program evolves with the Client Company, the Steering Team, in concert with the Learning Provider and Facilitator will conduct a monthly assessment to assess the impact areas of the Program on key determinative areas such as strategic alignment, operational alignment, cultural alignment, employee engagement, and new innovation initiatives.
Determine Value Metrics
During Phase 2, the Steering Team, with the Appleton Green Learning Provider, will identify the value that needs to be created/delivered, including specific/measurable impacts, and return on time and money invested.
As the Program progresses, together they will revise module objectives/focus, current content, delivery methodology, support requirements, difficulties & obstacles expected or encountered, improvements and customizations required, applicability to specific audiences, and new module or program development required to achieve the highest value.
METHODOLOGY – Phase 3: PROGRAM IMPLEMENTATION
Program Rollout & Launch Plan:
The Steering Team, with the Appleton Greene Learning Provider, will set up a Program Rollout and Launch Plan. The Learning Provider will provide the Steering Team with a Project Management Template covering all the key issues that need to be built into each company's unique rollout and launch.
It is highly beneficial for the Program Roll-out to be flawless. This means ensuring all aspects of the first session come together without glitches: such as sponsorship, target audience marketing, team recruitment, announcements, setting expectations, logistics, IT & audio visual, time availability, metrics, rewards for attending, making the Program a priority, and the AG consultant/facilitator selection and preparation.
Program Management Responsibilities:
The Steering Team is responsible, with the AG Learning Provider's assistance, to manage the design, development, delivery, and review of the Collaborative Excellence Program as a "project."
The Steering Team will assign a Project Manager to ensure all the elements of the Rollout and Launch are met, including goals, milestones, critical tasks, assessment of interdependencies, creation of timelines, determination of resources needed, budget, review, etc.
The Project Manager will be responsible for ensuring that all internal support requirements are met, including stakeholder input/engagement, senior executive sponsorship, logistics, printing, web access, facilitation, and availability of content materials (reading, workbooks, etc.)
On-going monthly Program Reviews will be conducted with Steering Committee with continuing updates and revisions, and feedback loops from participants, stakeholders, and on-site facilitator(s).
Additional aspects of the Implementation will involve forecasting including future demand, obstacles & uncertainties, resistance & fears, and unintended consequences – positive & negative.
Delivery of the Program will involve on-going Steering Committee Engagement. This will involve content applicability, understandability, and ease of use.
A Facilitator Manual for the facilitator's process interaction will be provided by the AG Learning Provider.
METHODOLOGY – Phase 4: PROGRAM REVIEW
There will be Monthly and Annual Program Reviews.
Monthly Workshop Review
At end of every Workshop, participants (as Teams or as Individuals) will be asked several questions:
What are the 3-5 Take-Aways from this module?
What Messages are you going to deliver to your Team or Organization?
What New Insights (Architecture, Language, Beliefs, Perceptions, Understandings) do you now have?
What Actions will be different?
What would you Change, Add, Subtract, or Improve in this Workshop?
Other suggestions for gaining more value?
After every Workshop the Steering Committee will meet with the Learning Provider and Facilitator to review Participant's feedback and suggest course adjustments.
Annual Program Review
At the end of Years One and Two, there will be an Annual Program Review.
The focus of this review should be more than an evaluation of the success of the workshops. It should also examine how well the organization and leadership is developing, adapting, embracing, and executing on Collaborative Excellence.
The entire Steering Team, and AG Learning Provider and Facilitator should be involved in each Annual Review. At a minimum there should be an assessment of the value created, including specific/measurable impacts, the Return On Investment (ROI) for time & money, changes needed in delivery in content, process, media, executive sponsorship support, changes in facilitation, improvements required, customizations needed to make the Program more applicable to specific audiences, and any new module or program development required.
In addition, post-Program Survey Guided Assessments should be conducted to determine the magnitude of improvement have been achieved over the base-lines at the beginning of the program. If the Survey Assessment surfaces new issues, those can be addressed.
All stakeholders should be consulted and interviewed by the Steering Team to determine their point of view about the Program, and its value in the field of operations. This should include the perspective of the Senior Executive Team.
Note: The AG Learning Provider has several preliminary design options for Third Year for this Program.
One option provides a "Mastery Level for Professionals," including Collaborative Excellence for Engineers, another for Strategic Alliance Professionals, another for Project Managers, and one for Supply Chain Management.
Another option It includes Systems Alignment, Diagnostic Reviews, Preservation and Protection of Culture, Corporate Response to Adversity, Eco-System Design, Aligning Metrics, and several other issues.
We chose not to propose this Third Year for two reasons: first, each company is different and has unique needs that should be factored into the assessment and design of programs; and second, we believe that the feedback from practitioners in the first two years will significantly alter our thinking about a third year. As the Program evolves we will be happy to propose a Third Year, or alternatively propose separate programs: Collaborative Innovation for Engineers, Strategic Alliance Leadership, Strategic Project Leadership, and Strategic Supply Leadership.
These programs have already been prototyped and can be adapted to specific corporate company and industry needs when demanded.
---
Industries
This service is primarily available to the following industry sectors: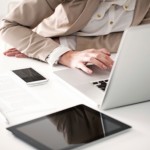 Technology
The High Technology Sector, including Electronics, Telecommunications, & Defense are among the most innovative, dynamic, and fast moving businesses in the world.
Tech Industry Growth Forces
Growth in this industry has been the result of the confluence of five forces: 1) the evolution of science, 2) engineering to turn science into products, 3) entrepreneurial and inventive spirit, 4) money to fuel the conversion of ideas into commercialization, and 5) customers who are willing to buy the products because they receive great value in return.
Every year there are quantum jumps in technical capability and performance. Since the explosion of computers thirty years ago, the profusion of change has caused the emergence of a multitude of new businesses startups, the consolidation of older players in the industry, a profusion of mergers and acquisition, and countless strategic alliances.
Rapid Adaptation Requires Collaborative Excellence
Looking back over the past evolution, one conclusion is evident: Those companies that were the most collaborative were the most likely to adapt, evolve, and be both strategically and operationally positioned for future success. Conversely, those that were not collaborative, that isolated their technology, and were overly protective of their intellectual property struggled and disappeared or were consumed by acquisitions.
Power of Collaborative Innovation
Similarly, the most entrepreneurial companies engaged their employees in the growth of their companies, inspiring them to be innovative. Innovation – invention which adds real value – was born not from the brain of a single inventor, but from technology teams that integrated technologies, systems, and made the complexity functionally easy to use. With increasing frequency, these innovations are the birth-child not of a single company, but in alliance with one or more companies, universities, or research labs. This has cause a blurring of industry lines. For example: Is today's automobile a mechanical or electronics marvel? (30-40% of the car's value is in its electronics.)
In the last three decades, those organizations that could master both the technical and human sides of the business (socio-technical systems) would be best equipped to grow. Mr. Lynch's personal background (which includes electronics engineering in college and electronics officer in the US Navy) was an enabling factor for him to be the pioneering architect of the profession of strategic alliances. He wrote the first books and best practice analyses of alliances in the late 1980s and early 90s. During this time he also helped major companies like Hewlett Packard, IBM, General Electric, Honeywell, and Cisco Systems design and launch their strategic alliance strategies and programs. These companies all required process-driven methodologies to be used for their collaborations with other companies. Twenty years ago Mr. Lynch founded the Association of Strategic Alliance Professionals, which is composed, in large part of high tech and bio tech companies. Regularly these professionals share their collaborative best practices that fuel the growth of this sector.
Mastering Three Fundamentals in Tech Development
While the "hot topics" in high tech (such as cloud computing and artificial intelligence in 2020) will change from year to year, the fundamentals of the industry remain the same: to succeed a company must be excellent at three things: Innovation, Speed, and Integration. The common denominator to these three key factors for success is collaborative excellence – people working together are essential.
Innovation must be endless and relentless. This means no company can rely on its past achievements. Innovation that counts upon on one single brilliant engineer's talent is doomed in the future. Collaborative Innovation – the only sustainable for of innovation – requires a multitude of brilliant minds, all with different perspectives, working together, bouncing ideas, wrestling with problems, and experimenting under stress. Without trust, these engineers will get entangled, bog down in ego battles, and focus on who will get the credit, instead of solving the problem.
Speed in each of the phases of research, design, development, and commercialization is essential in jumping the "first–to-market" goalpost. Bureaucratic delays, short-sighted cost cutting, non-value added transaction costs, and interpersonal conflict can destroy competitive advantage. Collaborative Excellence is one of the most important ingredients to ensure rapidity in each phase of product rollout by streamlining complexity.
Integration means that a multitude of complex technologies where the interdependencies and interfaces all come together seamlessly and flawlessly in the final product — customers expect technologies will provide systems-solutions to complex problems. Integration is not just a technical problem, it requires human interaction to endure the flow of products, services, technologies, and know-how through multiple layers of supply chains. Adversarial and transactional supply chains have been proven, time and time again to be slow, burdened with non-value added work, and plagued with breakdowns. Collaborative Excellence is essential for seamless integration.
Transforming Value Chains
The power of Collaborative Excellence has a profound impact in every function in the technology sector, not just in your company, but also by transforming you're company's value chain – partners and suppliers – with collaborative capabilities. The business opportunities today are extraordinary. Technology presents new possibilities and greater potential every day, and Collaborative Excellence will be the Central Organizing Principle.
Success Depends on More Than Technology
The tech industry is massive. Just the IT sector alone is $5 trillion globally. However successful technology companies of the future must be good at far more than simply technology advancement – marketing, customer relationships, employee retention, supply chain management, integration of acquisitions, and formation of strategic alliances are all essential factors in success.
Emergence of Eco-Systems
In the last twenty years, a new phenomenon will be the "new normal:" Dynamic Eco-Systems of companies working together to create advanced solutions across technical and cultural boundaries are on the rise and will set the standard for the future face of business.
Teamwork & Synchronicity in the Face of Rapid Change
As the rate of change of scientific knowledge accelerates at a bewildering pace, product cycles begin to implode, and each successive cycle must deliver greater functionality less expensively while disruptive technologies destroy older technologies obsolete at a dizzying rate. This rapid change means every company and every leader is on the perpetual edge of uncertainty. Knowing people will work together as teams and alliances is essential to next generation success.
Engineer of the Future has a Socio-Technical Systems Perspective
While the tech sectors are destined for strong growth into the future, the vast majority of technical professionals graduating from engineering schools lack any semblance of collaborative skills to meet the 2020 standards of excellence set forth in by the National Academy of Engineering, which declared that the Engineer of 2020 will have to be adept at managing the rapid technological advances spawned by an explosion of new micro-disciplines within engineering.
This demands new engineers increasingly have a systems design perspective versus the more component-technological perspective of the past. The systems perspective is one that looks to achieve synergy and harmony among diverse components of a larger scheme. Systems architecture is also based on the fundamental premise that structured socio-technical methodologies need to be used to integrate highly diverse frameworks, components and technologies more rapidly with far less chance of failure either in development, installation, or operations. This requires new ways of doing engineering. Collaborative Excellence is for engineers as much as for leaders and managers.
Working in Inter-Disciplinary Teams
The National Academy of Engineering also makes it clear that because of the increasing complexity and scale of systems-based engineering problems, there is an escalating demand to engage in multi-disciplinary collaborations with teams across a diverse range of multiple fields of expertise.
The critical characteristics of such teams include excellence in building trusted relationships, communications across different fields of expertise and cultures, integration of socio-technical systems, understanding global markets, and using diversity as an "engine" of collaborative innovation.
This will require high levels of adaptability, receptiveness to new ideas, and change, and a level of trust and teamwork based on mutual.
Strategies for ensuring effective in inter-disciplinary engineering teams … and how they can best be assembled through other disciplines, such as business, psychology and other social sciences.
Unquestionably, these challenges will continue to grow in significance as systems thinking in engineering becomes ever more pervasive.
Collaborative Excellence for Leaders and Managers aims to gain substantial competitive advantage in a fast moving, rapidly changing world.
---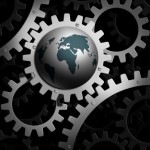 Biotechnology & Pharmaceutical
The Pharmaceutical industry, which is over a century old, grew as an arm of the chemical industry after certain chemicals were found to have healing properties. Thus the industry was built on the business principles that made chemicals successful – big investments, big plants, high-volume, stability of demand and production, and replicable processes.
Conversely, Bio-Technology emerged in the last thirty years, spawned by venture capitalists with an entrepreneurial mentality of fast-growth and rapid development. In many cases, its culture and business processes were antithetical to pharmaceuticals.
Emergence of Bio-Pharma Collaborations
The lasts two decades have seen a monumental shift in the Bio-Tech and Pharmaceutical Industries. In the 1990s, pharmaceutical companies were stand-alone enterprises that were focused on controlling and owning every dimension of their business. Large Pharmaceutical companies preferred to grow by mergers and acquisitions, but the harsh realities demonstrated that larger size did not produce more new drugs, nor the anticipated economies of scale.
At that time the Bio-Tech industry was still in its infancy. With the introduction of strategic alliance best practices during the 1990s, pioneered by Mr. Lynch, companies such as Astra Zeneca, SmithKline Beecham, Warner Lambert, and Ely Lilly began developing an extensive array of highly successful collaborative relationships with Bio-Tech around the globe.
It soon became apparent that, because of the major cultural differences between Pharma and Bio-tech, strategic alliances between the industries were a far more successful alternative to acquisitions.
Innovation within the alliances flourished. In an industry where development and commercialization costs can easily extend beyond $1 billion to introduce a new drug, and the costs of proceeding through Phase 1 & 2 clinical trials can be fraught with failure, collaborations (rather than acquisitions) between big pharma and biotech continued to be a better alternative.
Capitalizing on Collaborative Synergies
Further, collaborations between American, European, and Asian pharmaceutical companies capitalized on the synergies of each company's strengths, whether it be in research, development, commercialization, or distribution. The collaborative strategies helped the Biotech industry prosper, growing strongly year after year.
What was significant was that the strategic alliance best processes/practices (the precursors to Collaborative Excellence) also had a massive impact on shifting the success rate of alliances from 25% to 75% (when applied with a reasonable level of discipline). This launched the profession of strategic alliance management, which is now embodied in virtually every Pharma and Biotech company in the world. Every member of the Association of Strategic Alliance Professionals receive a copy of Mr. Lynch's Best Practice Guidebook to help set the standard of excellence for these collaborations.
What's more, the Best Practices/Processes not only dramatically improved the success rate of alliance formations, but also had an equally powerful impact on the level of innovation. Mr. Lynch's team thus began codifying the processes and practices of collaborative innovation so they could be replicated again and again.
Year after year, collaboration has been shown to reduce the expense of product development, shorten discovery time-lines, and reduce regulatory risks. By detailed analysis of these cross-boundary alliances, the extrapolation of the core architectures, principles, processes, and practices from alliances that are universally applicable to all collaborative relationships has been possible – leading to the systems architecture of Collaborative Excellence.
Need for Continuous Innovation has Fueled a Collaborative Revolution
Like the Tech Industry, the Bio-Pharma Industry is beset with the need for constant innovation, speed to market, and integration of technologies into functional systems. The need to generate strategies to discover, alter, or produce novel biomolecules and organisms through bioengineering has added dynamic challenges for leaders and managers.
This has helped fuel a market, technology, and structural revolution in the industry based on collaboration, partnering and alliances. The search for a cure for Covid-19 has been hallmarked by an unprecedented sharing of research, testing, standards, and evaluation which would have been difficult two decades ago because of the enormous isolationist legal walls of that time.
Creating a Culture of Collaboration is a Work in Progress
However, with all the collaboration, there the cultivation of a strong new "companion" architecture in collaborative leadership and management still does not permeate the culture of Pharmaceutical companies. The consequences of this dichotomy has limited the growth of many companies and caused executive frustration. As one senior pharma executive, upon leaving his company said: "I was responsible for over a billion dollars in revenue generation from our alliances, but our senior leadership treated us like a cost center. It was an untenable situation. They just never understood the value of collaboration."
Without continuous innovation, despite patent protections, next generation and disruptive technologies are a constant threat. The industry is segmented basically into three areas: medical/drug development, nutraceuticals, and agriculture, along with some specialty areas such as ecological restoration and cosmetics. Further, with increased collaboration comes the opportunity to integrate other technologies from medical equipment, IT, electronics, and software development, to name a just a few.
Partnering Is Now Preferred Form of Bio-Pharma Interaction
Bio-Tech fostered an explosion of start-up companies. Large pharmaceuticals quickly learned that acquiring these small companies was a disaster; the big corporate culture quickly killed the entrepreneurial spirit. That's where strategic alliances and other forms of partnering emerged to provide a much more effective and culturally friendly form of structural interaction.
Today the Bio-Pharma industry is loaded with pharmaceutical companies partnering with bio-tech companies, which include anti-body solutions, enzymes, algae sciences, genomics, plant technologies, nutraceuticals, and many others.
Partnering is now woven into the fabric of the Bio-Pharma Industry. The Bio Innovation Organization (BIO) creates tens of thousands of partnering meetings all over the globe every years. At Alliance Summits, practitioners share best practices in biotechnology, drug development, and healthcare.
However, in private conversations with these partnering professionals, they privately confide that collaboration is still not woven into the fabric of their company's culture, stating almost universally that creating internal alliances is more difficult than external alliances. Internally their corporate leadership still thinks transactionally – everything is a "deal" — partnering is still more about making deals and transactional commerce than about the core principles, processes, and practices of collaboration – collaborative innovation, value creation, and streamlining complex systems.
The fundamental reason for this dichotomy is because neither the business nor technical schools that supply Masters and PhD level professionals to the industry teach the core architectures of Collaborative Excellence. Leadership and management has been seriously lagging in even our finest universities. That's why we think of the Collaborative Excellence for Leaders & Managers as "what you should have learned in business school."
Destined for Growth
The Bio-Pharma Industry is destined to grow in size as it cultivates and integrates more technological breakthroughs and solves more of the world's problems.
As of this writing (Oct 2020) the Covid19 pandemic is throwing the world into turmoil. Because of the work done over the last 20 years building collaborations between companies in the Bio-Pharma Industry, companies have been able to jump-start their research and development of anti-bodies quickly and have mechanisms in place for collaborative innovation. It is expected that by the time many people read this document, the collaborative spirit that now pervades much of the industry will be well along the route to developing successful vaccines, treatments and testing for the illness.
This current level of collaboration is good, but we have yet to attain a standard of Collaborative Excellence that is needed for the future. There is still a large gap between where we are now and what is needed. This program is designed to address this deficiency.
Key Industry Drivers
The key drivers in Bio-Pharma will continue to be 1) innovation, 2) speed, and 3) integration of socio-technical systems. Collaboration, partnering, and alliances will be the foundational underpinning of success.
Because this industry is so dependent on having a large number of drugs in the discovery pipeline, it's vital to move the process flow quickly, because, invariably many potential drugs will fail in Phase 1 or 2 clinical trials.
Managing the complexity of drug development journey benefits greatly from the Collaborative Excellence system design architecture.
Collaboration is essential at the starting at the point of basic research to identify genes or proteins linked to specific diseases or conditions then triggers a whole range of potential drug targets and associated diagnostic markers.
Once research has revealed what new genes or protein or other targets are involved, collaboration is then a vital ingredient in the screening of a library of thousands of chemicals to discern a range of potential drugs that might have a beneficial effect (referred to as "hits").
Greater Collaboration Needed
Collaborative excellence then helps the development teams determine optimum effectiveness (efficacy) and minimum toxic side effects. Typically, in collaboration with clinical trials companies, an in-depth set of clinical trials must be conducted prior to any FDA (Food & Drug Administration) submission for approval. Experience has shown the better collaboration in this development sequencing, the faster the process goes, with significant savings in costs, and fewer breakdowns along the way.
The Two Preeminent Questions Every CEO Asks
Two preeminent questions are always top-of-mind for every Bio-Pharma senior executive: 1) How can we keep the costs down? Drug development and Commercialization will typically cost upwards of $1 billion, with a burn rate often in the range of $1 million per day, and 2) How can we get to market first? Market share for the first drug of its type is usually in the range of 50%, while second and third to market will command only about 25% and 15% respectively. The implications on Return On Investment (ROI) are massive.
Collaborative Excellence plays a pivotal role in gaining the high ground in competitive advantage.
---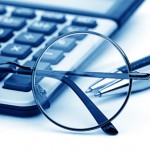 Healthcare
An Ancient Profession
Healthcare Services is perhaps humanity's oldest legitimate profession. The codification of healthcare services began in Egypt three thousand years ago, followed by Greek methods and values of Hippocrates, and bolstered by Aristotle's initiation of scientific method to establish cause and effect. To this day, the Greek methods constitute the foundational thinking in the profession.
During the last two centuries, the scientific side of the health care profession has triggered a revolution in thinking and has grown year after year. This includes scientific breakthroughs in vaccines, pharmaceuticals, diagnostics, medical products, computer systems, billings, and telemedicine, just to name a few.
While science and technology have had a major impact on productivity and cost reduction in virtually every other industry, the opposite has actually been the case in healthcare.
Endless Rising Costs
Since 1960, the cost of healthcare, both in real costs and as a percentage of Gross Domestic Product (GDP) has been on an unstoppable trend upwards, year after year. Healthcare costs in 1960 consumed about only 6% of GDP. Now it's 17% and costing taxpayers an enormous amount of money to subsidize Medicare.
As a result of this cost escalation, the United States pays more for healthcare (nearly double) per-capita than the rest of the developed world, with no recognizable benefit, nor longer life, nor better well-being.
Chronic Dissatisfaction
These costs would, perhaps, be more bearable if patients were largely satisfied with the care they receive. However the opposite is true. Consistently, studies show that Americans are more dissatisfied with their healthcare than citizens of other countries. People complain they wait too long to see doctors, and when they see the doctor they are shuttled in and out too fast, typically under 15 minutes, giving doctors little time to do holistic diagnostics or provide sound advice. Healthcare in the evening or on weekends is difficult or next to impossible without concierge service or an expensive and potentially risky visit to the Emergency Room.
A third of Americans report that the healthcare system needs to be rebuilt from the bottom up, a significantly higher percentage than other countries. What's more, two out of five adults report going without healthcare because of the exorbitant costs, which includes skipping prescriptions, avoiding doctor's visits, or bypassing critical tests. Patients are aware that the problem is not with their individual doctor, but the system itself (see current condition below).
Consequently patients have increasingly turned to the internet and friends for self-diagnosis and treatment, or quack remedies, often damaging their health. Across the nation, people search for the "magic pill," fueling growth in supplements and non-FDA approved quasi-medicines as they try to self-medicate.
In the meantime, the mental health of Americans has declined enormously. Depression plagues our youth and middle age populations, with suicides growing alarmingly in these age segments. Obesity is rampant as people hope that food will quell their angst.
For decades studies have been conducted to understand how to improve satisfaction and contain costs. Unfortunately, regardless of the studies, the healthcare sector has demonstrated it is seemingly imperviousness to reform. Costs are still escalating at between 4-5% annually.
Two Significant Forces Drive Healthcare System Problems
First, as Healthcare grew from a cottage industry of family doctors and small local hospitals to a large scale business venture, the inherent dichotomy between the "medical" and "administrative" sides of the business worsened, as each was driven by dramatically different education, training, goals, methods, cultures and rewards.
Second, the field became more fragmented and specialized as doctors chose lucrative specialties over general practice, while at the same time insurance companies, unions, lawyers, laboratories, and government increasingly became major players, each with their own distinctly different interests, agendas, rules, regulations, and competing interests.
Fragmentation & Misalignment
Thus, as the twentieth century matured, the healthcare industry became increasingly misaligned and fragmented. And with the evolution, the culture of the field shifted from initially collaborative at the beginning of the century to transactional and even adversarial today.
In this transactional and adversarial atmosphere, the compounding increments of more and more complexity creates more and more breakdowns, litigation, regulation, and bureaucracy, which, of course, only makes situations more untenable and people more disheartened – both professionals and patients.
Customer Satisfaction with hospitals hovers as only slightly above 70% and has been trending downward. Emergency room satisfaction is significantly lower. Satisfaction with walk-in care (office visits to doctors, dentists, optometrists, and mental health professionals) is a bit better at 77%, but this leave a lot to be desired.
However, these statistics belie major underlying issues in healthcare. 70% say U.S. healthcare has major problems and is in state of crisis, according to the Gallup Poll. Expanding healthcare to make it more universal won't impact the underlying causes of the problem, which is that the major players are misaligned and adversarial. The only consistent winners in the healthcare industry are the litigators.
Healthcare professionals are ill-advised to look to government to repair their problems; government is even more dysfunctional and misaligned; the solutions must come from within.
Rampant Distrust in Healthcare
And certainly, what should be most disconcerting for any healthcare service provider, people simply do not trust the medical system. While the medical system was trusted by 80% of Americans in mid 1970s (according to the Gallup Poll), that figure has plummeted to only 36% today, and is continuing on a downward trend. It should come as no surprise that healthcare tops the list by Americans as their "most worrisome issue," higher than any other issue polled.
Nursing turnover is a very powerful and emblematic gauge of the health of the healthcare system. Overall, annual turnover stands at 17%, which is not only far too high, indicating high dissatisfaction levels, but extremely costly. Some hospitals see 25% turnover or more. The average hospital loses $300,000 per year in nurse turnover. (This cost is actually quite higher if all the indirect costs and increased mortality rates are calculated.)
New Vison and Fresh New Thinking Needed
Diagnostically, examining the healthcare service industry as if each part of the healthcare system was an "organ of the human body," provides a rather disheartening observation: there is a pervasive systemic illness requiring reconstructive overhaul.
In the next decade, demand for healthcare will increase as the population ages. Costs will also increase. While the digital revolution will promise to make healthcare more productive, unless trust and collaboration increases, there will be neither a discernable change in either costs nor in customer or employee satisfaction, and it will probably get worse.
Additionally, healthcare professionals can expect their world to become far more complex as a new generation of technologies, innovations, methods, people, and regulations are layered upon an already stressed healthcare management system. In a system that already thinks transactionally, more complexity will generate more bureaucracy, more non-value added work, more frustration, and more stress – unless leaders shift to a more collaborative architecture and underlay core processes with high trust, high teamwork principles and practices.
Too Much "Non-Value Added" Work & Stress
Studies (including those done by our healthcare analytics team) show that the cost of Non-Value Added (NVA) work (work that does not actually contribute to a patient's health) in the healthcare system often exceeds 90%. Most of this work is the result of layers of bureaucracy, distrust, and cultures that are primarily transactional and even adversarial.
Just one example of NVA in healthcare is exemplified by Nurse Turnover (cited above). Recruiting, hiring, and training nurses actually adds no value to a patient's health, but is necessary because, without nurses, patients would die. Looking at root causes, while most nurses that leave their job cite being "being stressed out," the underlying cause is lack of teamwork, poor leadership and management, low trust which prevents them from having control over job performance, adversarial/competitive communications, and lack of recognition. Shifting to a highly collaborative culture is one of the first and most impactful processes in reducing NVA.
Add to these the fact that millennials are restless and do considerable job-jumping, creating the highest rate of employees quitting in fifteen years. It is precisely this kind of problem that demands Collaborative Excellence in the future of healthcare.
Trust, the foundation of all collaborative enterprise, has a massive impact on reducing people's levels of stress. Just a 10% increase in the level of trust in an organization has the impact of improving a person's sense of well-being by 40%, which, in turn, dramatically decreases job turnover.
As the future unfolds, leaders of healthcare service providers must first start asking two basic questions:
1) What's wrong with the "system?"
2) What can/must I do about it?
Rebuilding Trust in Healthcare
Making healthcare a trusted institution again must be a top leadership priority. Creating this confidence starts first and foremost within a medical leader's personal span of control; expecting government to intervene to fix the misalignments both internally and between the competing interests in healthcare is nonsense.
The underlying problem – and solution — is one of leadership; not just any leadership but Collaborative Leadership that builds trust, creates teamwork, engages in down-to-earth every-day problem solving and innovation within service delivery teams, enables a patient-centered healthcare delivery, and thus rebuilds confidence in healthcare institutions.
---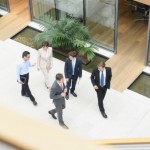 Consumer Goods, Food & Beverage, & Franchise
Transactional Tradition
The consumer goods industry is one of the oldest and most established business sectors, tracing its roots back to pre-historic times. While the industry evolved from village trading centers to global trade today, the industry is still primarily characterized by transactional commerce — buying goods from "vendors" at the lowest cost.
Although the industry is identified because of its primary interface with retail customers – the tip of the iceberg – the reality is that the creation, marketing, and selling of consumer goods is based on multiple layers of suppliers, marketers, distributors, shippers, and retailers.
In transactional commerce, the primary mode of interaction is to "buy low and sell high," in other words, profit is made by "maximizing the spread between buyers' cost and selling price."
In the past, competitive advantage in this industry is also gained by economies of scale (greater volume of sales, commodity volume buying, lower costs of goods sold, and large scale distribution).
To gain broader customer reach, during the last several decades many direct retailers opted for a franchise model that would provide an outlet for new customer locations, broad geographic reach, standardize products and services, while lowering the amount of capital needed to expand and the amount of management headache to control the operations of every single store.
Profits and Competition
Some segments of this sector, such as women's fashions or consumer electronics, can change very rapidly, making the manufacturing and marketing decisions very variable and ephemeral, while other sectors like tools, food staples, or work clothes are far more stable, less risky, but with lower potential profit margins.
When profits in this business sector get squeezed, the typical response will be to consolidate, with larger companies acquiring smaller or less financially sound competitors. This usually results in fewer goods offered, and higher prices to create business stability.
Competition can be fierce, as smaller enterprises carve out often overlooked niches and then grow rapidly from that new position. Or larger companies can enter with a new type or generation of product that performs better than the existing platform, such as Apple's iPhone displacement of Motorola and Nokia in 2007.
On-Line versus Bricks & Mortar
Retail stores have historically been the foundation "bricks and mortar" of this sector. However, with the introduction of the computer and the internet, and now the impact of Corona Virus, on-line buying is putting traditional retail stores and malls in deep jeopardy.
What has kept this sector of business thriving has been rapid innovation to meet consumer's changing needs, effective distribution, cost-competitiveness, potent marketing, powerful supply chains, and having trusted brands in which the consumer has confidence. A strong "brand" means the consumer can trust the product; that it is of higher quality and reliability than the cheaper, off-brand knockoff. This has enabled "value pricing" to keep up with rising costs and consumer demand. From an investment perspective, this segment of business has outpaced most others.
Challenges & Opportunities Ahead
Businesses in the Consumer Goods, Food, and Franchising industry segments are faced with enormous challenges and opportunities.
Rapid change, innovation, new buying habits, hyper-competition, millennial unrest, fast product development cycles, integration of new technologies, enormous cost-competitiveness, and investor profit and growth demands are just some of the forces weighing on this industry.
This all creates new levels of complexity, compounding risks, and demands that cannot be fulfilled unless there is far greater reliance on the teamwork and creativity of people, both those in a leader's own company and in the network of suppliers, marketers, and distributors.
Globalization of many brands has enabled many suppliers to the retail industry to grow and become local favorites.
Past Success Doesn't Predict the Future
One recipe for disaster is to believe that what created success in the past will be the foundation of triumph in the future. However, there is just one element of the future success formulation that will never change: companies, no matter how large or small, will need people to execute business strategy.
The Covid19 crisis highlighted the crucial importance of understanding and managing supply chains and being able to have multiple sources of supply if one part of the chain becomes disrupted. Our work in this sector with global companies like Procter and Gamble in strategic supply chain management highlights how collaborative supply systems are by far the best in agility, innovation, speed, and cost control.
While commodity buying in the old transactional, "squeeze the vendor" manner will always have a place, increasingly competitive advantage is created by strategic partners who produce value far beyond the simple metric of cost & price. This is why strategic alliances up and down the value chain become so important, especially with suppliers whose value is in their innovation, speed, agility, and integration. For these factors to be properly leveraged, a high trust, collaborative culture must be far more pervasive. Collaborative Excellence is a massive competitive advantage in the Consumer Goods industry.
Collaborative Agility is a Competitive Advantage
Today's success is transitory; in the future victory will be celebrated in very short bursts.
The relentless leader will push his or her team forward in the unending quest for new competitive advantages, which will often be "Collaborative Advantage."
In the past, power and size provided massive advantages. Companies like K-Mart and Sears banked on it, and they've paid a extractive price.
Today and into the future, it will be a battle of value chains. Those with agility, responding rapidly to shifts in customer trends, will generate the best innovations, will integrate the most effective technologies, and will create the most satisfying customer interface.
The leaders best equipped to generate this collaborative advantage will be those whose strategies, systems, principles, and processes are designed to empower people to work together, build trusting relationships, bridge boundaries, use diversity as an engine of innovation, and respond positively and forthrightly to adversity. Building a culture of collaboration and trust will be essential for success.
Balancing Global Scale with Local Capability
Global scale will be a fundamental part of many of the strategies for businesses in the consumer segment. Yet, because of the consumer's almighty buying position, global and local must become the yin and yang of business; being too much of one and not enough of the other will spawn failure.
Response to Adversity
Turmoil and upheaval will be frequent as tastes change; Asian markets will grow; supply shortages will strain product delivery; and governments will impose new restrictions and regulations. The digital revolution will transform products, services, and buying habits. Supply chains, for those caught in outmoded transactional or adversarial relationships with "vendors," run the risk of highly volatile product flow. Value pricing will lock horns with low-cost pricing as consumers, shying away from the "cheapening of everything," make wiser buying decisions.
How will companies in the value chain respond to adversity? Ultimately those that are collaborative, both within the divisions of a company, and with its supply, marketing, and distribution network partners, will focus on working together to create win-win solutions aimed at mutual interest, not just self- interest.
Together, value chain partners will seek value creation and competitive advantage in every step of the value chain, whether it be upstream in R&D, procurement, logistics, manufacturing, or downstream in marketing, distribution, sales, or customer service.
---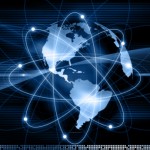 Government
Background
Government of democratic republics traces its roots back to Greece. Plato's Republic outlined the qualities a governance system that would properly balance the interests of the people with the wisdom of rational thinking.
With the Age of the Enlightenment, which blossomed in the 1700s, the ideals of Plato and Polybius inspired the thinking of philosophers such as John Locke and statesmen like Edmund Burke. The Greek writers and Enlightenment philosophers, along with the publication of Edmund Gibbon's Decline of the Roman Empire in