Collaborative Excellence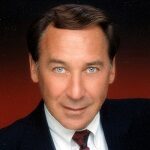 The Appleton Greene Corporate Training Program (CTP) for Collaborative Excellence is provided by Mr. Lynch MA BA Certified Learning Provider (CLP). Program Specifications: Monthly cost USD$2,500.00; Monthly Workshops 6 hours; Monthly Support 4 hours; Program Duration 24 months; Program orders subject to ongoing availability.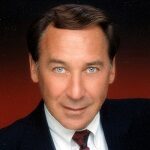 Personal Profile
Mr. Lynch is a Certified Learning Provider (CLP) at Appleton Greene and he has experience in marketing, human resources and management. He has achieved a Master's degree in Organizational Development & Human Behavior and a Bachelor's degree in International Relations. He has industry experience within the following sectors: Technology; Biotechnology; Healthcare; Consumer Goods and Government. He has had commercial experience within the following countries: United States of America; Canada and Belgium, or more specifically within the following cities: Boston MA; Washington DC; Toronto; Brussels and San Francisco CA. His personal achievements include: personal achievement 1; personal achievement 2; personal achievement 3; personal achievement 4 and personal achievement 5. His service skills incorporate: collaborative leadership (process improvement); strategic alliances; organizational transformation; strategic implementation and executive coaching.
To request further information about Mr. Lynch through Appleton Greene, please Click Here.
---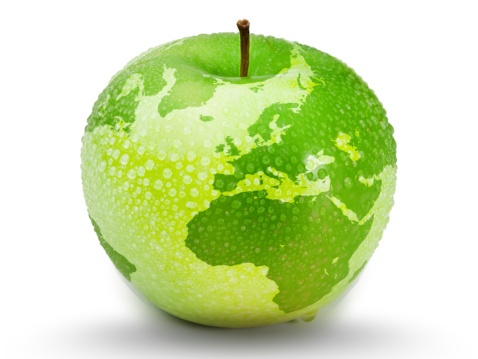 (CLP) Programs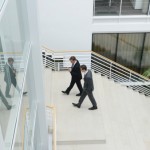 Appleton Greene corporate training programs are all process-driven. They are used as vehicles to implement tangible business processes within clients' organizations, together with training, support and facilitation during the use of these processes. Corporate training programs are therefore implemented over a sustainable period of time, that is to say, between 1 year (incorporating 12 monthly workshops), and 4 years (incorporating 48 monthly workshops). Your program information guide will specify how long each program takes to complete. Each monthly workshop takes 6 hours to implement and can be undertaken either on the client's premises, an Appleton Greene serviced office, or online via the internet. This enables clients to implement each part of their business process, before moving onto the next stage of the program and enables employees to plan their study time around their current work commitments. The result is far greater program benefit, over a more sustainable period of time and a significantly improved return on investment.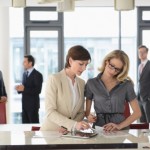 Appleton Greene uses standard and bespoke corporate training programs as vessels to transfer business process improvement knowledge into the heart of our clients' organizations. Each individual program focuses upon the implementation of a specific business process, which enables clients to easily quantify their return on investment. There are hundreds of established Appleton Greene corporate training products now available to clients within customer services, e-business, finance, globalization, human resources, information technology, legal, management, marketing and production. It does not matter whether a client's employees are located within one office, or an unlimited number of international offices, we can still bring them together to learn and implement specific business processes collectively. Our approach to global localization enables us to provide clients with a truly international service with that all important personal touch. Appleton Greene corporate training programs can be provided virtually or locally and they are all unique in that they individually focus upon a specific business function. All (CLP) programs are implemented over a sustainable period of time, usually between 1-4 years, incorporating 12-48 monthly workshops and professional support is consistently provided during this time by qualified learning providers and where appropriate, by Accredited Consultants.
---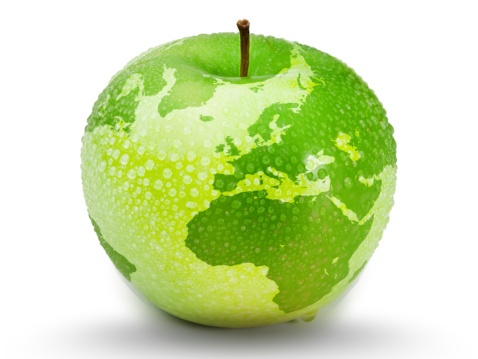 Executive summary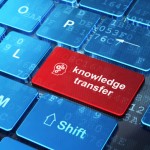 Collaborative Excellence
Understanding Why We Are Off-Course
Senior Executives and Chief Learning Officers are generally not satisfied with Leadership Development, but most are not sure what to do about it.
We believe our system, delivered through the Appleton Greene network, represents a major breakthrough in producing twice the impact at half the cost, compared to traditional university-based Executive Leadership Development.
It helps in understanding how we can have this impact by first addressing what has gone wrong from an historical perspective:
The analysis of leadership is one of the oldest in antiquity. Over two thousand years ago, the Greeks, Jews, and Chinese began studying and advising about leadership; we still read their accounts today: Spartan leadership, Homer's tales of the Trojan Wars, Old Testament heroics and misdeeds. In ancient China, Sun-Tzu (Art of War) and Lao Tzu (Tao Te Ching) clearly defined their premises for great leadership. Aristotle was the earliest leadership "coach," having counseled Alexander the Great prior to his incredible conquests. Greek historians Thucydides and Herodotus journeyed across the Mediterranean to document leaders in war and government. Plutarch, a Greek writing in the Roman Era, compared the leadership traits and characteristics of historical characters compared to those of his time. The word "history" comes from the Greek meaning: "deep inquiry into the causes of things."
The early authorities on leadership identified qualities of character, traits, stratagems, anecdotes, and made observations, just as we do today. At the end of the Middle Ages, Machiavelli advised leaders on how to manipulate people and unscrupulously exercise power, which Shakespeare used as fodder for his dramatic tragedies. Sadly, Machiavelli's methods are still advocated today. When combined with Darwinian "survival of the fittest" tactics, we end up in power-struggles that make great television drama, but produce horrid performance and results.
Leadership Development has Failed
Why is this important today?
Because the development of leaders, with such deep roots extending back over two millennia, should have progressed much farther and produced much better results than we have today. Even more disconcerting, at a time when we need more and more collabora¬tion, people are becoming more transactional, adversarial, polarized, and isolated – evidence of Leadership Development's failure. The decline in the last two generations is shocking, as evidenced by less and less confidence in our organizations and institutions, which have become highly distrusted. This decline in trust over the last five decades has been precipitous. To use several examples from the United States:
Big business is distrusted by more than 3/4th of the population. Less than 2 of 5 people trust healthcare, and less than a third trust education. Only a little more than 1 in three trust their churches, all dramatically down on the last forty years. These trends are similar in Europe.
People don't trust their institutions because they don't trust its leaders. Business Schools, which pump several million MBAs into the European and North American business community every decade are falling short when it comes to leadership development.
We must acknowledge something is wrong; what we've been teaching leaders is simply not hitting the mark. Businesses have a strong motive to shift to a better strategy and more effective learning model.
There must be a better way. It starts with rethinking the Leadership Development paradigm. What was missing? What is possible? What shifts in thinking are required?
The Quest for Collaborative Excellence:
Mr. Lynch began the quest to discover the underlying design of great leadership began more than 50 years ago by majoring in International Relations (Brown University, 1969), seeking a pathway to world peace. He did not find the answers. Ultimately Mr. Lynch would have to create a whole new profession and evolve answers from non-traditional sources and methods over a half century of work to realize this quest.
Collaborative Leadership in the U.S. Navy:
Upon graduation Mr. Lynch served as a U.S. Naval Officer in combat in Vietnam. There he witnessed first-hand the horrors of war, along with good, bad, and misguided leadership. After Vietnam the Chief of Naval Operations (CNO) selected Mr. Lynch to serve on a special task force to find better ways to train junior and senior naval officers to be skilled at collaboration, teamwork, and integration between the officer and enlisted corps. This was a significant step in the right direction. These deep learnings exposed Mr. Lynch to some of the brightest thinkers in Human Behavior and Organization develop in the country who were hired by the Office of Naval Research to train the task force. This program was deployed in the fleet with excellent results, while still encountering major resistance from entrenched thinking held by old-line, command-and-control senior officers. This was the right pathway, but a long, long way to go to build a system that would sustain itself against persistent fear, uncertainty, doubt, and distrust.
Academic Studies of Collaboration:
Upon leaving the Navy in 1974, Mr. Lynch enrolled in a Joint Program between Harvard University Schools of Business & Education and MIT Sloan School of Management to earn a degree in Organization Development. The professors delivering the program were the best in the world. It was there Mr. Lynch met Professor Paul Lawrence at Harvard Business School, who became his mentor, dear friend, and later co-author. With his colleague Jay Lorsch, Lawrence had been researching a field that examined how to better integrate highly differentiated organizations into effective holistic system (called "differentiation-integration theory"). While this was considered a somewhat esoteric field at the time, Mr. Lynch began exploring new ways to apply Lawrence's organizational theory, knowing intuitively that somehow it would be very relevant in the future.
Practical Application of Collaboration
After graduation from Harvard (1975), Mr. Lynch put his academic learnings to practice revitalizing urban neighborhoods, creating a small business finance & venture capital investment company, and developing a technology incubator with 65 companies under its roof. Collaboration and teamwork were the centerpieces for these entrepreneurial successes. To propel the growth of the small tech companies in the incubator, Mr. Lynch pioneered the development of strategic marketing alliances to bolster their revenues. This was the birth of Mr. Lynch's work evolving the alliance methodology for the next thirty-five years
Launching Strategic Alliances
By the mid 1980's, with substantial experience in developing business alliances, Mr. Lynch foresaw that many more companies would need to begin working more closely together to handle the accelerations due to computers and globalization. By 1987 Mr. Lynch finished his first book, "Practical Guide to Joint Ventures and Business Alliances" (John Wiley still in print). This was the first book of its sort in the early stage world of strategic alliances. He was convinced that if we could make collaboration work in the business world, where we could easily measure its success, we could "crack the code" for collaboration in a myriad of other areas.
Training & Consulting in Alliances
The audience for the book was larger than originally believed as large corporations emerged seeking to embrace the new alliance architecture. A diverse group of industries, ranging from aerospace to healthcare to high tech to consumer goods, requested consulting and training in establishing strategic alliances. To augment the consulting, Mr. Lynch asked recently retired senior executives who had done numerous joint ventures experience overseas to join the team, not as "consultants" but as "resultants" – aimed at both advising and acting as player-coaches when needed. This was a wise decision – the American Management Association and Canadian Management Centre requested programs coast to coast across North America. Over the next ten years we did over 500 2-3 day training programs for senior executive and emerging new leaders. These course averaged a 4.5-4.7 grade average by the participants. During this time we refined the Action Learning methodology, insisting that participants apply their learning immediately to real-life problems and opportunities.
Refining the Alliance Architecture
Soon the applications in the field and the interaction with course participants led to a second book: "Business Alliances – the Hidden Competitive Weapon (John Wiley, 1993) which outlined a more refined "architecture of collaboration," as well as over a hundred "best practices." This book sold all over the world and was translated into five other languages. As a result demand for alliances increased substantially.
Best Processes & Practices
Clients required we adapt the architecture to their corporate standards. AT&T commissioned Mr. Lynch's team to engage in a more thorough global best practice analysis. General Electric insisted the strategies, principles, and practices of alliances be framed into a rigorous process-driven methodology. IBM, which was undergoing a major transformation led by CEO Lou Gerstner, requested we write a "Best Practices Workbook" that detailed the alliance formation and management process down to the practitioner's level to be used specifically for IBM's Software Alliance Strategy. This proved highly impactful and became an integral part of IBM's turnaround strategy linking services and software.
Doubling & Tripling Collaboration Success
It was not long afterward that we received important feedback from a wide variety of industries that, by using the collaborative architecture and best processes, the success rate of alliances doubled and then tripled. This was a good metric of success. Some companies started adapting the collaborative alliance architecture in making acquisitions with very favorable success. The side benefit of using best processes and practices was a risk-reduction and increased performance and profitability.
Emergence of Collaborative Innovation
Furthermore, as Professor Lawrence had predicted, the alliance architecture enabled the emergence of escalated collaborative innovation – using the differentials in thinking (from different corporate cultures) to generate a long stream of innovations and adaptations – in other words the beginning of real sustainable synergy. This led to a long-term commitment to determine the "architecture of innovation," which embodied a new set of breakthroughs in adaptive realignment.
Creating a Profession Dedicated to Collaboration
By 1998, there was a enough critical mass of corporate alliance managers enabling the formation of the Association of Strategic Alliance Professionals ASAP. Mr. Lynch served as founding Chairman to launch the organization. The GE Best Process framework and the IBM Best Practice methodology were merged and upgraded to be the foundational set of principles, processes, practices, and protocols for the alliance profession all over the globe. Today, thousands of alliances, (including those aimed at a solution to Covid-19) can trace their roots to ASAP and the Best Practice Workbook. Now in its fourth generation, the Workbook (now called a Handbook) has been continually upgraded with inputs from hundreds of alliance professionals around the globe. What should be noted is the impact the years of shared learning has had on creating foundational learnings for the Architecture of Collaborative Excellence – far too numerous to be enumerated here; these learnings are embedded in Mr. Lynch's courses offered through Appleton-Greene.
Collaboration in Supply Chains
By the early 2000s, alliances had started to become an integral part of the global corporate strategy in some leading companies. Procter & Gamble adapted the alliance and innovation strategy we developed for their world-wide supply chain. Within several short years, innovation from the supply chain more than quadrupled and accounted for several billion dollars in new, previously untapped revenues. This reframed supply chain from a cost center to an innovation center and revenue generator.
Critical Importance of Trust
By the 2005, it became obvious that we had a critical "flaw" in the architecture: again and again we found that without trust, collaboration was not sustainable. Because trust was considered "soft" by hard-nosed business leaders and engineers, for all intents and purposes it was "invisible." Leaders and managers had no process architecture to serve as a "conceptual mind map" for effective action. This led to the critical distinctions: some elements of collaborative architecture are strategy-driven, others process-driven, and still others principles driven, while every element can be eventually broken down into clear practices, guided by either strategy, process, or principles. Years of research, application, and training led to a systematic "architecture of trust," which has been heralded by many as the foundational element of all collaborative enterprise. An essential dimension of the trust architecture was to have it grounded in the neuro-science of the brain and a new, effective model of human behavior provided by Professor Lawrence at Harvard Business School.
Identifying Archetypes in Culture:
Professor Lawrence passed away at the end of 2010. Before his death he requested that Mr. Lynch carry on his work. The next step was to understand what we call Cultural Archetypes. These are the patterns of personal and organizational interaction are built into our DNA; they have operated since time immemorial, and are common to all cultures. With the identification of the three basic archetypes: Adversarial, Transactional, and Collaborative, we were able to create a framework for analyzing leadership behavior. The sad reality is: society seems to have codified the only the first two quite well; collaboration has seemed to get less attention. We aimed to fix that.
Collaborative Economics:
With the understanding of the three archetypes, each carried its own approaches to economic impacts. By 2012, we began the task of developing a model for collaborative economics. We found that the Adversarial archetype generated win-lose behavior, and zero-sum economics. The Transactional archetype, ideally, created win-win behavior based on self-interest. And the Collaborative archetype spawned synergistic effects. Most organizations were a muddled mixture of all three archetypes, with sub-optimized economic and social impacts. By unwinding the "Gordian knot" we were able to isolate those factors for maximizing value creation.
Linkage to Human Behavior:
Collaboration is a human endeavor. However there was no real theory of human behavior that explained collaboration. Fortunately in 2009, my professor from Harvard, Paul Lawrence, had been working on a behavioral theory for fifteen years after he retired. It was a masterful framework, far better than Maslow's Hierarchy of Needs. Lawrence identified four key drives – Acquire, Bond, Create, & Defend – that "drove" humans to act like they do. Quickly he and I integrated our models of Trust & Human Behavior to develop a powerful new framework to Leadership. We were able to link the drives to the neurochemistry of the brain, which gave the entire theory a masterful practical set of understandings.
Managing Complexity:
Beginning in 2014, with Professor George Jergeas, an expert in complex project management at the University of Calgary (and a member of our team), we found that applying the three archetypes as the analytic framework was the simple key to unlocking how and why complexity was so difficult to understand and manage. This resulted in the breakthrough work on complexity, the law of unintended consequences, and compounding risks. With this understanding in mind, we could increase the chances of complex project delivery coming in on-time and on-budget four-fold.
Ensuring Collaboration is Sustainable:
Recently our team did a 25 year retrospective review of our successes and failures. While we had an outstanding track record of success, we found that all too frequently, after the executive who championed collaboration left their organization, the progress eroded over time, and sometimes fell apart completely. In the worst cases, the next executive tore the collaborative creation asunder, wreaking havoc in their wake. Some executives were nearly in tears when they told their stories. We termed his phenomenon "Senior Executive Post-Partum Implosion." It generated a lot of new ideas about how to prevent such tragedies in the future. We recognized that it took more than just training individuals & executive consulting; what was needed was a rigorous method to imbed collaboration into the culture and mindsets of leaders and managers. We called this Transformative Action-Learning Engagement, which is described in detail in other parts of the Client Information Hub.
Building Trusted Leaders
In the evolution of the leadership architecture, one factor stood out above all the rest – collaborative excellence requires trust, pure and simple.
Trust is the foundation of all collaboration
Trust is the compelling pivot-point where potent leverage becomes possible. Thus, as leaders and managers in today's world, we must pay attention to building trust in our organizations.
Without trust, everything defaults power and procedures.
Trust creates powerful competitive advantages by gaining strong loyalties, particularly with customers, suppliers, and especially employees.
When leaders are not trusted, organizations become more transactional or worse, adversarial, resulting high levels of non-value-added work, loss of performance, meager productivity, little innovation & poor profitability.
It became obvious that trust should be the launching platform for building leaders who can mobilize and align organizations.
Great leaders create organizational environments that are generators of confidence for stakeholders – managers, employees, suppliers, customers, investors, and the nearby community. Trusted leaders build cultures that are magnets for employees because the culture fosters a strong sense of personal well-being and collaboration that, in turn, results in productivity and innovative adaptation to changes, which translates into profitability and greater long-term sustainability. For this reason, our strategy places appropriate emphasis on building a "culture of trust" as a foundation of collaborative excellence.
Distrust is also a major cause of Millennial turnover, with 25% deserting their companies each year. According to Linked-In's analysis of a half billion professionals, the annual professional turnover rate is 11%. In healthcare, nearly one in five nurses leave their hospitals annually.
Study after study for decades has shown that money is only a part of the personnel retention issue. People who have a sense of well-being stay in their jobs to a very high extent. Just increasing trust by a factor of 10% increases a person's sense of well-being by a factor of 40%.
What's Been "Missing:"
In the past, collaboration has been seen as something "nice to do." It has shown up as a series of fragmented exhortations, fractured processes, splintered guidance, disconnected methodologies, worm's eye expertise, and poorly integrated training. People who are trying to learn how to be more collaborative get advice from varying sources, and often receive very mixed messages in different formats – this has left the learner with the daunting task of trying to integrate widely different points of view. Very few people are capable of doing such integration, especially when much of the thinking about collaboration is mixed unceremoniously with a jumble of other advice that is counter- productive, lacking overarching principles and processes, devoid of clear distinguishing factors for success, sub-optimized strategies, and without clear metrics for success or failure.
Formulating a Systems Architecture:
Thousands of learnings were compiled, categorized, documented, taught and coached by Mr. Lynch. His quest for a better solution saw thousands of field tests, the development of highly effective learning systems, along with the global compilation of guiding principles, best processes & practices. Most of it came not from academic research but from empirical evaluation in the field – the crucible of action. If it worked, study it more, extract the key factors for success, and try to replicate it; if it failed, find out why and redesign it. This has spawned innumerable collaborations world-wide. The systems design for Collaborative Excellence emerged these "test cases" across the globe in a wide-range of industries in numerous fields of endeavor including aerospace, architecture, automotive, biotechnology, construction, defense, education, engineering, energy, financial services, government, high technology, information systems, insurance, mining, pharmaceuticals, services, software development, telecommunications and not-for-profit organizations. The result is the codification of a collaborative system "design architecture" that resonates in the DNA of people, is easy to use, simple to understand, works across cultural boundaries, produces high impact results, and has the ability to "stick" after the senior executive who championed the initiative has left the organization. Compared to traditional Executive Education, this approach produces twice the impact at half the cost.
Breakthrough Approach:
Collaborative Excellence a major evolutionary step in how people work together. While collaboration is not new – people have been working together in communities and organizations since prehistoric times – what is new is the framework we use to leverage collaborative excellence and make it stick. There are four shifts that make our approach both distinctive and potent.
First is its origin. We cut our teeth in one of the most difficult areas of leadership and organization: strategic alliances and complex project delivery. Because strategic alliances are inherently like "volunteer" relationships (because no one entity totally controls the alliance) between dissimilar organizations and cultures, the emergent learnings and insights revealed how to lead, build trust, create value, use differences to generate innovation, manage complexity, align multiple organizations, and lead in powerful ways that energize and transform.
Second, we recognized early-on that there was an "elephant in the room" that no one was acknowledging: there was no common "design architecture" for collaboration that created a clear "mind-map" to distinguish true collaboration from other forms of human interaction, which would make it far easier for leaders to create powerful alignments in their organizations. (Prior to this, the haphazard array of advice and opinions resulted in a patchwork of helter-skelter approaches to leadership and collaboration, which have been ineffective and incoherent, resulting in high levels of distrust in institutions and their leaders.)
Third, we realized that traditional Executive Education delivered learning to individuals, but actually did little to transform leaders nor to transform organizations. We, along with the rest of higher learning, had not challenged conventional thinking. The high levels of corporate dissatisfaction with Executive Ed was the result of serious disconnects and misalignments between academia and corporations that pay the bill – each on different pages singing different music. Correcting this failure and putting leadership development on the right track is the centre-piece of our Appleton Greene Collaborative Excellence Program.
Fourth, the delivery model needed fundamental revision. Implementing Collaborative Excellence was, at its heart, a "paradigm shift" and must adhere to the principles of systems change. Additionally, because of the misalignment between the needs of individuals seeking training and corporations seeking transformation, we needed a new delivery model (strategy and method). We developed the "Transformative Action-Learning Engagement" ("TALE" — described in detail later) to align individual, team, organizational, and leadership development, utilizing the Appleton Greene facilitation network. TALE focuses on organization transformation by delivering the collaborative systems architecture through team learning, rapid application to real situations, and measurable results and feedback loops.
Use of "Pracademics"
Mr. Lynch, is the leader of a team of highly seasoned "pracademics" – senior executives that started in the real world of hard knocks, got a master's degree, stayed in business, then later in their careers brought practical skills to teach senior Executive Development, write books and numerous articles, and rethink the paradigm of business.an experienced executive who, later in his career, an academic environment with rigorous analysis, wisdom of human realities, leadership insights, creative problem-solving, and experiential research. Typically a pracademic starts not by researching what others think, but by researching the lessons learned from our own successes, and yes, our failures and near misses. As a "pracademic," Mr. Lynch understands how important it is to ensure that learning produces measurable, useful results.
Learning Better & Faster to Increase Success:
The Collaborative Excellence "architecture" was especially designed to be sure it is "fully integrated" where every part fits elegantly into the other components. Thus people learn better, faster, and more effectively with a significantly higher chance of success. Evidence collected over the last 25 years demonstrates our systems architecture will double or triple the success rates of collaboration. Organizations that have used the System of Collaborative Excellence saw dramatic increases in not just the success rates of their strategic alliances (which jumped three-fold), but also increases innovation, employee retention, on-time/on-budget project delivery, and supply chain performance. Companies that made use of the Collaborative Excellence approach also had far better success with the integration of acquisitions as well as turning around poorly performing divisions. What's more, the systems architecture solves the thorny problem of a collapse of collaboration after key champions in the organization retire or leave for other jobs. This kind of implosion can have a very damaging effect on future performance. After years of honing our approach to learning, the typical comment at the end of a session, after the thankyou responses is something along the lines "I really sort of knew all this intuitively, but I never had the language and architecture to understand it, turn it into action, and communicate it to others." Years afterward, people make the same remarks.
Transformational Leadership:
Corporations seek leadership that can transform organizations. However, traditional leadership training has failed because is stuck in old sets of traits, habits, and characteristics, (which has been the mode/paradigm for two thousand years). We have changed the rules of engagement to embrace leadership as a system of four major alignments for organizations: Strategic Alignment, Cultural Alignment, Operational Alignment, and Dynamic Realignment in Time (adaptation & innovation). This puts leadership on a far more stable footing which is not dependent upon personality, experience, or the last "leadership flavor of the month."
Support for Transformative Action Learning:
Mr. Lynch's expert use of Transformative Action Learning workshops fits perfectly into the Appleton Greene workshop framework. To facilitate the Green Collaborative Excellence Program, we have developed a multitude of materials, including videos, graphics, checklists, readings, and case examples to help accelerate learning, application, and performance achievement. In addition, we have fully integrated so each part of the architecture flows and builds seamlessly into the next, and can be communicated easily to others.
When Mr. Lynch connected with Appleton & Greene, he knew it could be a great relationship. We both were convinced that the best way to deliver value was through a workshop framework that tied learning directly to application. We also know that core processes are essential to make things work and to ensure the quality of the results. That's why best processes are always a key element in our design architecture.
Growing Demand for Collaborative Excellence:
Powerful forces in global and local business are driving the need for far greater collaboration within and between all types of businesses, functions, and technical specialties. The business world is changing at a bewildering pace. In no other period in the history have we encountered so much change so fast (with the exception of wartime). Collaboration plays a central role in this change – it's termed the Collaborative Shift. To stay competitive, companies must be at the vanguard of riding this wave.
Today's fast-moving, rapidly-changing, highly-interconnected world demands leaders and managers who are collaborative, trustworthy, and can mobilize resources across multiple organizational and international boundaries. Being able to engage fluidly in teams, alliances, across departmental boundaries, and between the expertises of different professions is an absolute essential for tomorrow's business success.
Filling the Collaborative Gap:
However, the foundations of collaboration are not taught effectively in professional schools; nor are managers and leaders given the essential frameworks to enable them to be experts at working together successfully time after time.
While some Executive Education programs teach some elements of collaboration (such as teamwork training) there is nothing available that covers the full range of collaborative mind-sets, skill-sets, tool-sets, and solution-sets that produce extraordinary performance and sustainable profitability.
Sustainable Strategy for Collaborative Excellence:
Our quest for better solutions to the problems of collaborative leadership has resulted in a potent and reliable framework that brings together diverse people and interests that demonstrate how diversity results in higher team & alliance performance, adaptation, and innovation, with high success rates in a wide variety of industries and cultures.
Most transformational efforts in the past have failed, primarily because collaborative excellence, for the typical organization, is a paradigm shift; and thus requires a "systems design architecture" to be sustainable; piecemeal efforts are, in the long-run, destined for the dumpster.
This design architecture can be used in cross-functional, multi-profession teams, multiple-partner strategic alliances, supply & value chains, high-performance teams, research & development consortiums, and the integration of acquisitions.
Building Trusted Leaders:
Distrust in institutions is destroying many organizations throughout the world. It is a plague in many countries, and displays its ravaging impacts in civil unrest and high levels of employee turnover.
In the Millennial generation, distrust is not a benign tumor; it's a malignant cancer. Millennials enter the business world as "chronic distrusters." Business leaders must show that they can build trust solidly and quickly if they are to retain good people.
Bolstering the Technical Professions:
Many companies today are heavily populated with scientists and engineers. Most engineers have never been trained to function in a landscape that is continually changing. The engineer and scientist of the future must be given the mindsets and skillsets to meet the growing demands for interdisciplinary and system-based methods in the environment of needs for custom designs.
Increasingly, the attributes of the future engineer will embrace the critical traits of collaborative leadership.
Product cycles will continue to shorten, and each cycle must deliver more functional and often less expensive versions of existing products, while entirely new disruptive technologies will make older technologies obsolete at an increasing rate. Complexity will jump by leaps and bounds. More and more, collaboration becomes the necessary ingredient to adapt to and innovate in this bewildering future.
Interdisciplinary Teams & Alliances:
This adaptation and innovation requires a quantum jump in the use of inter-disciplinary teams and alliances. Managing across disciplines is not easily accomplished unless leaders and managers have the right mind-sets, skill-sets, and solution-sets to bridge the differentials in both thinking and culture.
As rapid technological advances have created a wide spectrum of new micro-disciplines within engineering and business, this increasingly demands a larger "systems perspective" based on the principles that structured socio-technical practices must be utilized to integrate diverse components, technologies, and user requirements rapidly with far less chance of failure either in installation or in operations. The systems perspective is one that looks to achieve synergy and harmony among diverse components of a larger scheme. This requires collaborative excellence. Trying to achieve such results transactionally is doomed to failure.
Search for Synergy:
During their careers, many seasoned executives have searched for synergies, and failed (and in some organizations the word has been banned). We have learned from deep experience, there is a law about synergy: it is most likely to be spawned, nurtured, and flourishing in collaborative systems.
Conversely, in an adversarial environment, synergy is likely to be suffocating, destroyed by the cataclysmic effects of the Law of Unintended Consequences. That is why we believe the pathway of Collaborative Excellence is the means to unlock the "synergy code" to create more with less.
We look forward to working with you and your teams to engage in designing the future of collaborative business.
Summary — Why this Approach is Different
Most approaches to collaboration and leadership are actually a piecemeal patchwork of narrow range advice, with no attempt to integrate everything into a "systematic design architecture" that ensures that all the pieces fit together and last over the long haul.
Our ultimate mission is to create Competitive Advantage through collaborative action.
Our aim is to create twice the value at half the cost.
We now have a collaborative system design architecture that works and produces exceptional results. And, in the long run, it will be sustainable, not die off like an annual flower.
Collaborative Excellence Architecture is a major breakthrough in understanding people, leadership, and organizations. It's something not taught in business or engineering or medical school.
Each of the program content areas listed here are generic – they work for companies in a wide variety of industries. However, we are more than happy to work with you to custom-design a bespoke program tailored to your industry & company. With the exception if the Basic Level Program, all elements of the Advanced and Mastery Level programs are optional. If you have an additional specific issue to address, we are open to new ideas and willing to develop new, special-application learning experiences.
We also frame our work in Collaborative Excellence to be part of our Socially Responsible Investment initiative, which aims at the confluence of people, planet, purpose, and profit.
Companies who have used our approach have experienced significant impacts strategically, in operational performance, as well as quantum jumps in economic value.
Mr. Lynch is delighted to bring his lifetime work to organizational leaders and managers who want to capture the learnings and the value of Collaborative Excellence.
Through our relationship with Appleton & Greene, we are now providing business leaders with access to this advanced architecture and the core principles, processes, and practices it uses.
---