Collaborative Evaluation Program
Corporate Training Program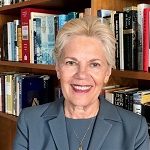 The Appleton Greene Corporate Training Program (CTP) for Collaborative Evaluation is provided by Ms. Gordon MPH MS Certified Learning Provider (CLP). Program Specifications: Monthly cost USD$2,500.00; Monthly Workshops 6 hours; Monthly Support 4 hours; Program Duration 12 months; Program orders subject to ongoing availability.
Personal Profile
Ms. Gordon is a Certified Learning Provider (CLP) at Appleton Greene and she has experience in management, human resources and marketing. She has achieved a Master's in Public Health (MPH) and a Master's in Anthropology (MS). She has industry experience within the following sectors: Education; Healthcare; Non-Profit & Charities; Technology and Consultancy. She has had commercial experience within the following countries: United States of America, or more specifically within the following cities: Washington DC; New York NY; Philadelphia PA; Boston MA and Chicago IL. Her personal achievements include: facilitated twenty-two programs on campus that underwent accreditation processes for a USA University; implemented an evaluation and accreditation process for an Accreditation Council and co-developed the first web-based, online, integrated accreditation system in the United States and world; Her service skills incorporate: learning and development; management development; business and marketing strategy; marketing analytics and collaborative evaluation.
To request further information about Ms. Gordon through Appleton Greene, please Click Here.
---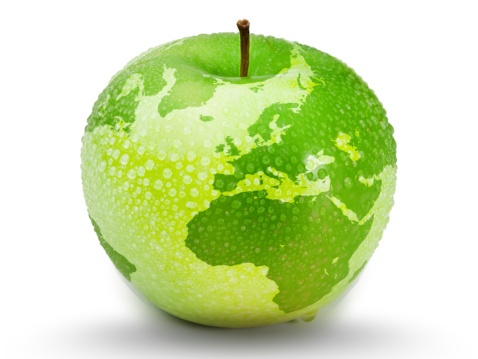 (CLP) Programs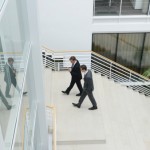 Appleton Greene corporate training programs are all process-driven. They are used as vehicles to implement tangible business processes within clients' organizations, together with training, support and facilitation during the use of these processes. Corporate training programs are therefore implemented over a sustainable period of time, that is to say, between 1 year (incorporating 12 monthly workshops), and 4 years (incorporating 48 monthly workshops). Your program information guide will specify how long each program takes to complete. Each monthly workshop takes 6 hours to implement and can be undertaken either on the client's premises, an Appleton Greene serviced office, or online via the internet. This enables clients to implement each part of their business process, before moving onto the next stage of the program and enables employees to plan their study time around their current work commitments. The result is far greater program benefit, over a more sustainable period of time and a significantly improved return on investment.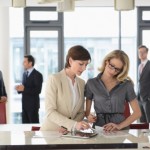 Appleton Greene uses standard and bespoke corporate training programs as vessels to transfer business process improvement knowledge into the heart of our clients' organizations. Each individual program focuses upon the implementation of a specific business process, which enables clients to easily quantify their return on investment. There are hundreds of established Appleton Greene corporate training products now available to clients within customer services, e-business, finance, globalization, human resources, information technology, legal, management, marketing and production. It does not matter whether a client's employees are located within one office, or an unlimited number of international offices, we can still bring them together to learn and implement specific business processes collectively. Our approach to global localization enables us to provide clients with a truly international service with that all important personal touch. Appleton Greene corporate training programs can be provided virtually or locally and they are all unique in that they individually focus upon a specific business function. All (CLP) programs are implemented over a sustainable period of time, usually between 1-4 years, incorporating 12-48 monthly workshops and professional support is consistently provided during this time by qualified learning providers and where appropriate, by Accredited Consultants.
---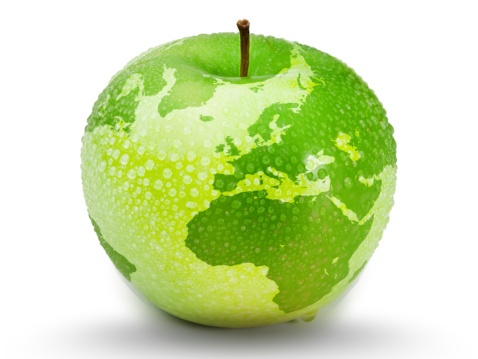 Executive summary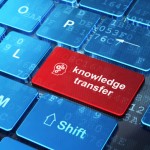 Collaborative Evaluation
Collaborative Evaluation systematically invites and engages stakeholders in program evaluation planning and implementation. Unlike "distanced" evaluation approaches, which reject stakeholder participation as evaluation team members, Collaborative Evaluation assumes that active, on-going engagement between evaluators and program staff, result in stronger evaluation designs, enhanced data collection and analysis, and results that stakeholders understand and use. Collaborative Evaluation distinguishes itself in that it uses a sliding scale for levels of collaboration. This means that different program evaluations will experience different levels of collaborative activity. The sliding scale is applied as the evaluator considers each program's evaluation needs, readiness, and resources. While Collaborative Evaluation is a term widely used in evaluation, its meaning varies considerably. Often used interchangeably with participatory and/or empowerment evaluation, the terms can be used to mean different things, which can be confusing. The processes use a comparative Collaborative Evaluation Framework to highlight how from a theoretical perspective, Collaborative Evaluation distinguishes itself from the other participatory evaluation approaches.
Collaborative processes are being promoted as an alternative decision-making process for managing. This is a relatively recent phenomenon, and, given its growing popularity, it is important to develop and apply methods and criteria for evaluation, to determine strengths and weaknesses, and to identify best practices for effective use of the collaborative model. Evaluation based on multiple criteria and at several points in time can assist those involved in designing and organizing collaborative processes to ensure the process is responsive to stakeholders' and achieves its objectives. The success of both the process and the outcome of collaborative processes can be effectively appraised using participant surveys.
Evidence from case studies of collaborative approaches show these processes can generate higher quality, and more creative and durable agreements that are more successfully implemented due to increased public buy-in and reduced conflict. Collaboration can generate social capital, by facilitating improved relationships between stakeholders, generating new stakeholder networks, enhancing communication skills, and co-producing new knowledge with stakeholders. However, collaborative processes are a relatively recent phenomenon, particularly when compared with historical planning and decision-making processes.
"Is our program working?" This is a key question in education today, particularly in this era of heightened accountability. A collaborative program evaluation model is an extremely useful way to answer this question when education organizations want to find out if their initiatives are achieving the intended outcomes, as well as why this is the case. In the collaborative program evaluation model, the client (e.g., districts, states, public and independent schools, non-profits, and foundations) works with the external evaluator to determine the questions that will be explored through the evaluation. They continue to work collaboratively to ensure that the context is understood, that multiple stakeholder perspectives are taken into account, and that data collection instruments are appropriate in content and tone. The model produces data that can proactively inform program implementation, provide formative information that supports program improvement, and offer summative information on the effectiveness of the program.
Collaborative evaluation is a proactive evaluation model that enables program staff to engage in continuous program improvement. Specific benefits of the model include
A customized evaluation design that reflects the nuances of the program being evaluated.
An evaluation design that is flexible and adaptable to the purposes of the evaluation and to changes in program implementation over time.
Increased reliability of results.
Greater buy-in among stakeholders with both the data collection process and the evaluation findings.
Development of program staff's capacity to continue to monitor their progress toward program goals beyond the duration of the evaluation.
Development of a culture of inquiry among program staff.
Potential cost efficiencies.
Each of these benefits is described in detail below:
Address program nuances
All evaluators should tailor evaluation services to the needs of each client (Patton, 2002). In the collaborative evaluation model, this is accomplished by evaluators working closely with program staff to identify evaluation questions and engage in an evaluation process that is attuned to the needs of program staff and stakeholders. As a result of the close knowledge built through collaborative program evaluations, such studies also guide program staff to identify and capitalize on external and internal program networks that they can tap to help them to achieve program goals (Fitzpatrick, 2012).
Flexible design
In a collaborative evaluation, continuous communication at the outset between program staff and the evaluation team is essential for laying the groundwork for mutual understanding. Ongoing communication is also a key ingredient for ensuring that the evaluation plan continues to be relevant to the program. By communicating regularly about program developments and context, evaluators can make adjustments in the evaluation plan to accommodate changes in the program.
Increased reliability of results
Another benefit of working collaboratively with program staff in developing the evaluation is increased reliability of the study. Because the evaluation team develops a high level of understanding of the program, data collection can be designed to accurately capture aspects of interest, and appropriate inferences and conclusions can be drawn from the data that are collected.
Greater buy-in for results
Engaging an experienced outside evaluator alone increases the reliability of the study and the credibility of the findings. The use of a collaborative program evaluation also improves buy-in for the study's results from a variety of stakeholders. Staff members who actively participate in the evaluation better understand how the results can be used to facilitate program improvement, while administrators and other decision makers are more likely to have confidence in the results if they are aware that program staff helped inform elements of the evaluation study (Brandon, 1998).
Increased ability to monitor progress
The evaluation team works with program staff to develop tools to measure desired outcomes of the program. Because tools are designed in collaboration with program staff, staff are better able to understand the purpose of the tools and what information can be gleaned from each. This makes it more likely that staff will feel comfortable with and use the instruments to collect data in the future to monitor ongoing progress, an added benefit to the client.
Development of a culture of inquiry
Because use of evaluation results is a primary goal of collaborative evaluation, the evaluation team may also facilitate a process in which practitioners examine data on program implementation and effectiveness throughout early stages of the evaluation. This process of reviewing evaluation results can foster the development of a culture of inquiry among program staff and support the goal of continuous improvement.
Potential cost efficiencies
There are several ways that a collaborative program evaluation can reduce costs in the short term and over time. There can be immediate cost savings because evaluation resources are tightly coupled with the program's stage of development. The model can help avoid costly data collection strategies and analytic approaches when there is little to measure because the project is in a nascent stage of implementation. Cost savings may also emerge over time because of program improvements based on formative feedback. Additional savings may be found as the evaluation team develops the internal capacity of program staff through their active participation in the design and execution of the evaluation. With increased capacity, the program staff can then continue the progress monitoring process by themselves.
The collaborative evaluation process incorporates four phases: planning; implementation; completion; and dissemination and reporting. These complement the phases of program development and implementation. Each phase has unique issues, methods, and procedures.
---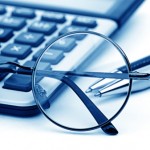 Collaborative Evaluation – History
Most companies or organizations want to attain sustainable, successful goals for themselves, their employees and communities of interest. But more often than not, they have difficulties achieving them. It's the "getting there" that's hard. This corporate training program features a process-driven system that can help. If one is committed to and serious about reaching their goals, there is almost an inevitability about succeeding. It is based on efficiency, collaboration, quality, rigor and contemporary technology. What is more, it emphasizes excellence.
In describing the process, I will also note aspects of my own background that will, hopefully, provide some context to the explanation of this system. My professional career over the past three decades featured teaching, training, mentoring and consulting, with an emphasis on evaluation and assessment in the area of accreditation in higher education. The evaluations revolved around a set of standards that were developed and approved over a period of time by members of a board of directors of an evaluation commission and members-at-large of an associated profession. As well, there were policies and procedures written relating to the process, but the standards were of top priority and 'written in stone'. These standards were mandated requirements for programs to have in place before receiving any approval or accreditation from the board. Much of my experience centered on developing, writing and directing all of the processes involved in the evaluation. As noted, the area of focus was in higher education, specifically within healthcare professions. The evaluations took place primarily within the United States but there were several conducted abroad and all were in higher education or learning institutions. In those outside of the United States, there may have been some cultural and language modifications made to the processes, but the predominant qualitative standards were similar throughout the world.
To achieve the long-term goal of what was known as accreditation in universities, there was a detailed peer-reviewed process that needed to be closely followed and monitored over the course of several years. The actual process was completed by the program using a web-based system, the first of its kind in accreditation within the United States and abroad. More will be discussed about this integrated (and online) system under "Future Outlook.
The process was rigorous, with articulated goals, i.e., principles of quality, self-reflection and collaboration. A primary objective was to require institutions to demonstrate both the strengths and weaknesses of their programs. In this way, there was an honest approach on the part of all professionals involved, i.e., the staff, faculty, senior administrators and evaluators. In a sense, everyone started on an equal footing and received equal treatment. This was considered an extremely important component of the process by the Board of Directors. A second critical objective was the approach the evaluators took. It had to be clear comprehensive and unbiased, in other words, not punitive. These objectives were stated at the onset of the process to members of departments and/or programs. The board also wanted all faculty and staff to know that they, the board, wanted them to succeed. Therefore, if institutions were serious and committed to the process and eager to improve (even if they already considered themselves stellar) a win-win situation could occur. This was gratifying to everyone concerned. The agency strongly believed in this management style and found the benefits to be plentiful. Most significant, program participants began to enjoy the process, felt less constrained when responding to questions and believed they were partners in the evaluation process. This was extraordinarily valuable to them and they also expressed an eagerness to hear how they could improve. The result of this peer-reviewed process with ongoing progress reports over a period of time, meant there was, under most circumstances, a stability of quality and continual improvement in the educational programs accredited. This was an organized effort to reach purposeful goals and will be further explained in the Future Outlook section.
---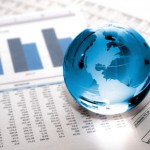 Collaborative Evaluation – Current Position
My current position continued to be in the area of evaluation, but as a consultant, beginning in 2018. In December 31, 2017 I retired from my former full-time position of Executive Director in the accreditation agency I founded. My present consulting remains in the area of education/healthcare and accreditation. Throughout 2018, I consulted with programs undergoing Developing Status. These programs (as to ones undertaking accreditation evaluations) are starting from a 'blank page' and have never educated students in a specialized content area or at a terminal or doctoral level. This type of program also is referred to as a candidacy application.
The program submitting this type of application describes its intentions as fully as possible and explains how it will go about achieving the necessary components of its curriculum. Since the program is in its infancy or preliminary stages, it is not necessary for each area of the curriculum to be completely in place at this time. Instead, the administration (within the relevant university) will discuss the plan it has for its related course of study.
During the Developing Status stage, program administrators submit an application in the form or a questionnaire to the accrediting agency. The purpose of the application is to inquire how the program plans to achieve the goals it has for its curriculum and operating business. Each question pertains to a specific area, such as mission, goals and objectives, governance, policies, recruitment and admissions, faculty development, curriculum, methods of instruction, finances, facilities, student achievement, resources and advisement and other categories pertaining to this initial level of development.
A discussion takes place about when the program wishes to admit students and acknowledges that it will not do so until it receives approval from the accrediting body. Thus, if a program wishes to admit students in August/September of a given year and wants to recruit students in the beginning of that year, it needs to submit its application in sufficient time prior to the recruitment stage. Once an application is received, the Chair of the board designates two evaluators to review the Developing Status materials. These evaluators are usually members of the board.
The next step is for the evaluators to plan a fact-finding visit to the institution within the next two to three months. At a mutually convenient time between the program and accrediting body, a visit takes place. The purpose of the visit is to determine whether the program is 'on track' with the development of its program and headed in the right direction. This means evaluators on-site can verify the materials they received and meet with the institution's senior administrators, faculty, practitioners and others who have been influential in the designing and planning of the program. It also is an opportunity for the program's administrators to ask evaluators questions about the program's progress and, in return, to receive responses. This usually is a collaborative, supportive meeting, spurring the program to move quickly, provided it is headed down the right path.
Once the Developing Status evaluation is complete, the two evaluators write a report of their findings and submit it to the board. The board works quickly to discuss the pros and cons of the evaluation and within two weeks to one month, provides a decision to the university or college about whether to approve or deny the report. It could also ask for additional information, if needed. A formal letter explaining the decision is written to the administrator in charge of the program. Once the letter is received and approval is given, the program can proceed with its timeline for development. If a program is deferred and a request for additional information is made, the program's administrator can speak with the director of the accrediting body about its next steps. The timeline for submitting new or additional information would be explained in the letter sent. Once new materials are submitted and approved, the deferral is removed and Developing Status is awarded. If the board decision is to deny Developing Status, the program could re-apply, if it wishes, at a time mutually decided on by the accrediting body and the program. In most cases, the program will have an idea of whether it is on the correct path after its fact-finding meeting with the evaluators.
---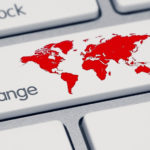 Collaborative Evaluation – Future Outlook
I have been involved in each aspect of the evaluation system noted for almost three decades and have believed in its virtues for the entire time. I value the fact that one engages in a process that is collaborative, self-reflective and stresses improvement on a regular basis. Although aspects of the process are time-consuming, I see enormous merit in the benefits it provides to individuals, team groups and programs. These benefits transcend any factors that may seem tedious. I also believe this type of process-driven assessment can be adapted to numerous settings in both for-profit and non-profit companies. The important fact is that there is a consistent emphasis on excellence, efficiency, quality and rigor as well as a consistency to questions asked within the formal structure. These characteristics are in-bedded into the processes. What is more, they can be replicated in institutions and businesses throughout the world.
How can this be done? As an example, in 2004, the accreditation body, in conjunction with an outside technology company, developed an integrated web-based, online system that incorporated all aspects of the accreditation process. It eliminated a former paper trail that was moribund, convoluted and had little long-term effect. The system our group wanted to devise was similar to "Turbo Tax", an online data system used by many Americans to computerize their federal, state and city taxes. The idea was to enter data, update it as necessary and have permanent and easy access to it. We developed a similar electronic process and found this process strengthened the bond between the agency and its programs.
There were many components built into the system. For example, a constructive online interaction between an academic program and its faculty was developed as they pursued questions about their program. The Program Director or overall administrator could assign standards to faculty members and the entire group could meet electronically to privately discuss their assignments. In addition, programs had the ability to dialogue electronically with site-team evaluators after they submitted their application to the agency and their program's materials were closed for making more changes. The evaluators received access to these documents through a special portal to study them and ask for clarifications, as necessary. The program also had the ability to respond. This type of efficient conversation, known as the Interactive Evaluation, was helpful to all parties and allowed evaluators to have a better understanding of the program prior to their physical visit on campus. This meant they could spend more time verifying particular areas on-site that still needed resolution. It also allowed them to see relevant facilities at the institution and meet with faculty, groups of students, senior administrators and clinicians. The period of time for a site-visit is between 2 to 3 days, and the time goes quickly. At the conclusion of this visit, the evaluators submitted a Preliminary Report online which was sent to the senior administration of the institution prior to the exit meeting of the visit. This value-added benefit was facilitated by the web-based system. Comments received by the agency about these online procedures, specifically the Interactive Evaluation and Preliminary Report were very positive. Over and above the benefits provided to the agency and programs, there were benefits the institutions found valuable during their own internal reviews. In addition, the aggregate data garnered from programs could assess the health of the profession at any given time and be of assistance to other stakeholders in the field, such as professional organizations or government agencies. In addition, there is also great value in using components of the process for 'training the trainer or evaluator". The same commitment and dedication to educating a 'trainer' is as significant as evaluating a program. For example, the 'trainer' has to learn how to be a role model and exemplify the attributes needed in encouraging the development of a qualitative program.
In conclusion, this process-driven program is a concrete example of how the many components of a curriculum could be integrated and easily utilized online. The value of being able to organize and analyze hundreds of pieces of data, what I have called synchronized conceptual thinking, has proven to be of benefit to academic institutions. Although the system was established for a particular healthcare profession, it was also designed so it could be adapted for other groups within the United States and abroad. The processes developed were meant to be productive for a variety of institutions and sustainable over a long period of time.
---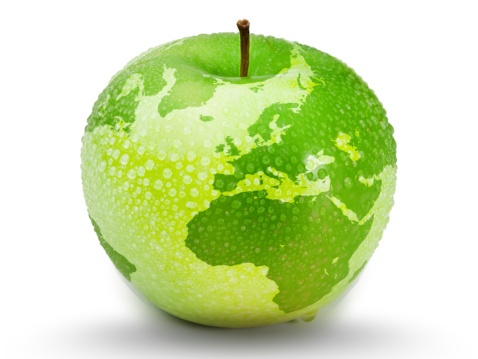 Curriculum
Collaborative Evaluation – Part 1- Year 1
Part 1 Month 1 Internal Analysis
Part 1 Month 2 Consumer Demand
Part 1 Month 3 Business Analysis
Part 1 Month 4 Business Partnering
Part 1 Month 5 Technology
Part 1 Month 6 Human Resources
Part 1 Month 7 Internal Structures
Part 1 Month 8 Fund Raising
Part 1 Month 9 Product Advertising
Part 1 Month 10 Project Evaluation
Part 1 Month 11 Product Launch
Part 1 Month 12 Time Management
---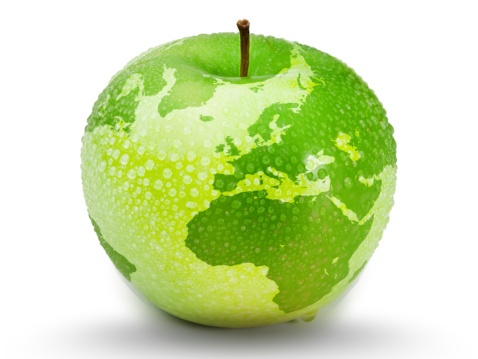 Program Objectives
The following list represents the Key Program Objectives (KPO) for the Appleton Greene Collaborative Evaluation corporate training program.
Collaborative Evaluation – Part 1- Year 1
Part 1 Month 1 Internal Analysis – The first stage of the program is to understand the history, current position and future outlook relating to collaborative evaluation, not just for the organization as a whole, but for each individual department, including: customer service; e-business; finance; globalization; human resources; information technology; legal; management; marketing and production. This will be achieved by implementing a process within each department, enabling the head of that department to conduct a detailed and thorough internal analysis to establish the internal strengths and weaknesses and the external opportunities and threats in relation to collaborative evaluation and to establish a MOST analysis: Mission; Objectives; Strategies; Tasks, enabling them to be more proactive about the way in which they plan, develop, implement, manage and review collaborative evaluation, within their department.
Part 1 Month 2 Consumer Demand – The feasibility study will provide information about consumer demand. If there is sufficient demand, the program knows that it can begin development of a program to advertise its future project to prospective clients. More details about this effort will be discussed under Product Advertising. It is also interesting to note that consumer demand can be determined in different ways. For example, there will be clients who are interested in the project's particular qualities and processes involving evaluation or accreditation and will not need to be convinced. These are clients who have been searching for this type of program. On the other hand, there are potential clients who are required to undergo an evaluative process, but are not aware of benefits evident in this project. These are clients who have followed a more traditional accreditation or evaluation process and need to be educated about the contemporary avenues available to them. This means there would be merit in educating these clients about the benefits of technology, efficiency, collaboration and success. One means to pursue this is to advance a marketing campaign to raise awareness about these new avenues as well as present papers at conferences or less formal gatherings. A third group of clients is the one that has never been evaluated or accredited but would benefit greatly from the process. This type of project would encourage improvement in their program and, if successful, would be a prestigious accomplishment. Most educational, non-profit or for-profit facilities are eager to have stamps of approval demonstrating they have met national and/or international standards.
Part 1 Month 3 Business Analysis – A business analysis is equally fundamental to develop as the feasibility study. In the business analysis, you acknowledge whether you are able to fulfill all of the categories necessary for the project. This involves a careful analysis of the income and expenses you determine will be needed for the first year. During the beginning phases of the project, it can usually serve as a provisional budget. Once it is finalized, it will be projected out for at least a period of five to ten years. In the case of our project, the first business plan would cover two years and include the planning, development, implementation and review. As the project continues, the business plan will continue to expand its budget on an annual basis and at one point may build one spanning the next decade. The business analysis for any company or organization is a calculated fiscal blueprint for the future, organizing the financial thinking of the company and determining whether the project as a whole is affordable or not over the course of time. The analysis provides the accountability that is mandated for any type of business operation. Accounting systems for the business processes should be developed by the financial department of the company or organization to satisfy boards of directors of non-profit organizations or corporate structures. These procedures would also be necessary for governmental or external agencies, such as auditors or potential foundations that provide grant awards. In addition to the project's Chief Executive, there should be designated staff available to review and monitor the financial health of the project's operation on a regular, if not daily basis.
Part 1 Month 4 Business Partnering – As part of the development of this project, it will be necessary to determine business partnerships. Throughout the writing of the Client Information Hub (CIH), there has been discussion of client partnerships with the accreditation agency and how many positive relationships resulted from these professional bonds. This was where the 'collaborative effect' was important and clients involved with the accreditation body were treated with respect and with admiration for what they knew and were trying to accomplish. The same effort must be applied to other business relationships. These new relationships will stem from what is important to the growth and progress of the project and they will need cultivation. As an example, a business partnership that is paramount to the technology of this project is the department or company that will assist in the development of the online web-based system. From experience, extensive time will be necessary to spend with developers and programmers during the building stages of the platform. More about this subject will be discussed under Technology. Other critical partners will be the staff members. Their commitment to the success of the project is critical and to secure a promise from them, they must first feel that they are important colleagues in a project striving to succeed. In addition, there will be other stakeholders, such as external consultants, practitioners, and members of other departments who will be part of the team affiliated with the project. All should be enthusiastic about their work and feel that what they bring to the table is meaningful.
Part 1 Month 5 Technology – By necessity technology will play a critical role in the efficient and effective implementation of the project. The technological interface will embed crucial factors to the system being built, and will bring innovative characteristics to the whole operation. In this day and age the advantages of technology are not only welcomed, they are expected. The technology expertise will be provided by an IT company specializing in computerized and software services or will be part of an IT department from within the company. This will be a cooperative effort between a group of programmers and developers and member(s) of the project's team that will include the Appleton Greene consultant. All will work together to plan and create the software that will be suitable for the project. Integral to the system being developed will be features discussed in Executive Summary. Some of these include the ability to enter data once, update it and have permanent access to it, constructive interaction among staff in programs as well as with site visitors (if the program is undergoing a formal evaluation), user-friendly system to navigate, inclusion of standards or guidelines and an ability to provide trends and analysis. What is important in this development is establishing a timeline for the project to be completed. Given the fact that it will be part of the planning year, i.e., the first year, there should be sufficient time to have it finished before the beginning of the second year. This is realistic. What also is critical is to have staff learn how to navigate the system so training will be essential. Fortunately most users will have a familiarity with computer systems and data entry and retrieval.
Part 1 Month 6 Human Resources – The key to success in any significant program is the ability to attract and retain capable, motivated personnel. No organization can achieve success and sustain a high level of productivity without the energetic buy-in from its employees. And just as important as 'making the trains run on time' these partners are the voices of the institutions – they tell the story the company wishes to convey and leadership must be creative in instilling motivation and a sense of mission from the top down. With that in mind, the job of Human Resources is to recruit, train and supervise the people who will define the organization. Employees must be recruited on the basis of their current skills and their potential for growth. From the initial interview they should be made aware of the basic requirements, the demand of excellence, and the possibilities for advancement concomitant with the contribution they are able to make to the organization. Specific requirements will be educational attainment in the fields of education and psychology as well as training in IT commiserate with the job. Because interaction with people is important when dealing with various programs it is vital that key personnel have the social interaction skills to successfully represent the organization. In addition to hiring, training and motivating employees, HR has the responsibly of continuous monitoring of the productivity and satisfaction level of employees. It is important that employees are recognized for their contributions and rewarded for outstanding work. Opportunities for self-improvement and advancement will result in employees who are loyal and motivated and who will return the investment in them by enhanced productivity.
Part 1 Month 7 Internal Structures – It may be necessary to create several internal structures within the project to keep it running smoothly on a daily basis, to monitor its growth and to make decisions about its future. A few internal structures that may be appropriate are a Board of Directors, a structure for the senior staff and one for the department. In developing a board of directors, one must look for a group of independent individuals who bring expertise to the project as well as commitment to seeing it succeed. The board can vary in size, but one that approximates seven to nine people works well in that each person is heard and, more often than not, feels comfortable contributing to board meeting discussions. A relatively small board consists of officers, anywhere from two to four with remaining members serving as members-at-large. The board usually reviews major projects, approves an annual operating budget, follows the general rules of board governance and determines the overall vision and direction of the project. It does not intervene with the daily operations of the project. These latter responsibilities are handled by the staff. Bylaws frequently are written by or for the board documenting rules and procedures to follow. In essence, the board serves as the group accountable for the project's program. The senior staff is considered the leadership group and is responsible for the day-to-day activities of the project. They take the lead in the development of the project's program planning over the long-term and report on these plans to the board. Without question, the relationship between the senior staff and board of directors should be a collaborative one, recognizing that each group is dependent on the other. The department structure is created by the senior staff who ensure that each aspect of the program is handled well and in a timely fashion. The responsibilities of each area are outlined and regular reports about how each functions are sent to specific members of the senior staff. If departmental staff are confident that they have the trust of their leadership, they will be more motivated and committed to the overall project and to their individual responsibilities. Internal structures add another layer of organization to the project that helps promote better performance and success.
Part 1 Month 8 Fund Raising – The successful implementation of a program such as this depends on securing adequate funding at the front end. It is unreasonable to expect revenue returns in the first year and up-front money will be required until the program is sufficiently in place to generate income. However, because of the vital nature of the program, it lends itself quite naturally to fund raising as a mechanism to supply an initial operating budget. Fund raising for the program will go hand in hand with marketing, targeting those organizations that are potential customers and making them aware of the ultimate benefits of the program. Fund-raising can be tailored to specific organizations and can be one on one or large scale. Examples of one on one would be direct connections to individual presidents and CEOs of target organizations. Making them aware of the advantages of investing in a program that would benefit their organization is a sure way of raising funds. On a large scale, presentations to boards and councils of organizations can achieve similar results. Conferences and relevant meetings also provide a venue for advertising the program and generating interest. It is important in Fund Raising to reach a critical mass of funding rather quickly and diligent efforts in this regard are rewarded. Once you can demonstrate that you have the financial backing of important players it is easier to appeal to those sitting on the fence. For that reason strong efforts at fund raising will be vital in the first year of the program and should be a priority.
Part 1 Month 9 Product Advertising – Concurrent with fund raising efforts, it would be wise to begin advertising the project to all potential clients. Even those who do not contribute advanced funding can still be clients or consumers and they need to be continually apprised of the benefits the program supplies. There are many ways this can be done, both informally and with deliberation. Personal contacts are always important as well as networking to share what you have to offer in an informal way. In a more direct way, brochures and mailing should be developed and distributed to the community of interest. These brochures should be carefully devised to fully display the total range of opportunities and benefits the program will offer and should provide ways of getting additional information and easy follow-up. Webinars are another advertising example of providing an in-depth view of program benefits. More formal presentations can be given at relevant conferences and meetings. It will be important to maintain a presence at the venues that offer opportunities for advertising the product, especially if it can be done in a natural, non- adversarial way. It is always important to tailor any advertising to the target audience and to make presentations that appeal to the intellectual and educational level of the potential client. In our case, the unique characteristics of the program can be leveraged to advantage in advertising. It is actually an opportunity to promote the various features and talk about the ease of use, collaborative structure and interactive nature of the program. In many respects it is a program that 'sells itself'.
Part 1 Month 10 Project Evaluation – Evaluation is key to this project in that every aspect of it revolves around a form of assessment. Most of the discussion throughout the CIH has related to the project's evaluation of a client. This brief discussion, however, will discuss the necessity to evaluate the project's operations. A key point to make is that the evaluation should begin in the first year and continue on a regular basis. A strong organization does not wait until time has elapsed to begin an evaluation process. There is no question that you need to wait a period of time, but more months rather than years. The sooner you begin to self-reflect, the sooner you begin to improve and no individual or organization (no matter how successful) is exempt from improvement. More concretely, the evaluations for the project should be outlined for each of the four years. The first year's evaluations should begin approximately after six months. This will provide a good assessment of the first half of the year and, at this point, the questions more likely to be asked are: How am I doing? What should be strengthened? What needs to be corrected? These are healthy queries about the organization and, at this juncture, can be remedied or easily 'nipped in the bud'. Initial evaluations can take place informally within the operational structures over one or more meetings. In years two, three and four, relevant online surveys/questionnaires, interviews will be part of the evaluative system. All of the major players who have been active in the project will receive at least one evaluation form to complete for each particular year. Regarding the fourth year, the Review Year, evaluation questions will pertain to the overall impression of the project with emphasis on the Implementation Year, the year the project actually began. It will be key to hear from everyone who participated in the project over the four-year period, such as clients, staff, board members, consultants and IT personnel.
Part 1 Month 11 Product Launch – It is important to be strategic in the Product Launch. The reception of the program in the community of interest depends upon a careful roll-out that proceeds at an optimum speed. Potential clients should be introduced to the product in a way that makes it easy and natural for them to adopt the program not only initially but in a sustaining way. A careful product launch can be divided into three phases: First year – initial discussions, focus groups, and formal presentation; Second year – midyear launch of a pilot program; Third year – full implementation. The first year is concerned with generating interest, the second with demonstrating the program and responding to any problems and the third year with putting it in full operation. The Product launch will move in conjunction with Marketing. Clients who express interest will be involved in the introduction of the program to the extent they want and can express their preferences and requirements. Some clients may choose to be involved in the pilot program and can even be part of Beta-testing. In any case, it is important that clients be fully informed and trained before the process is released to them. Premature adoption of the process could actually be counter-productive. As part of the second or third year, events could be arranged, in conjunction with Marketing, to showcase the product at relevant conferences and meetings. This would also be an opportunity to get feed-back from clients that would be useful in quality control and future developments. The timing of the product launch should be flexible and will depend on client reception and interest.
Part 1 Month 12 Time Management – The first year of planning gathers information, organizes structures, hires personnel (as necessary), begins to prepare documents for standards/guidelines, policies and procedures – and has an overall idea of its time frame for the first four years. In fact, a skeletal outline of the major areas which need to be accomplished is also prepared for this span of time. This, then, is the first time management blueprint for the project. It is also one of the twelve planning processes identified in this Program Outline section that is critical for the smooth operation of the organization. It is designated the twelfth process because at the conclusion of the first planning year, the twelfth workshop of the year will be held. At this time, the senior staff and board of directors (if in place) will have more knowledge and facts about the project to discuss among themselves. The staff and Appleton Greene consultant will be positioned better to develop and flesh out a time frame for the entire project over the first four years. A word about the importance of time management: Time as everyone knows slips by quickly and what may seem to be in the distant future is suddenly upon one – an all too familiar concern. The simple but extremely central theme of managing time in organizations is to ensure that each important function is adequately addressed. This cannot be over-emphasized. In the initial years, it is often tempting to dwell on what seems more interesting and enjoyable, while neglecting essential roles, such as fund-raising, upon which the success of the entire organization could hinge. This is but one example. There are many more. The actual time frame for an organization is essential to develop, document distribute, discuss and follow as closely as possible. It is always feasible to modify the completion of a project, i.e., abbreviate or lengthen it, or even add others. It is essential, however, to establish beginning and concluding dates for each major task and to accommodate to them. Time management has the good fortune of making one's life easier because of the boundaries it establishes and, eventually, the milestones it achieves.
---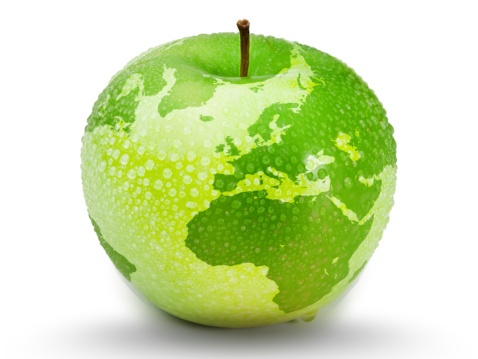 Methodology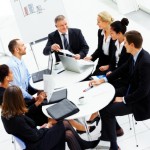 The Model for Collaborative Evaluations (MCE)
The (MCE) is a framework for guiding collaborative evaluations in a precise, realistic, and useful manner (RodríguezCampos & Rincones-Gómez, 2013). A collaborative evaluation is an evaluation in which there is a substantial degree of collaboration between the evaluator, collaboration members (CMs) and stakeholders in the evaluation process, to the extent that they are willing and capable of being involved (Rodríguez-Campos, 2012a; Rodríguez-Campos, 2012b). An evaluator who wishes to use a collaborative evaluation approach should be flexible and tolerant of contextual difficulties and variations in stakeholders' willingness to participate (Garaway, 2005). To optimally use this type of approach, there must be clear expectations of its advantages and disadvantages based on the specific situation. In any case, the benefits gained by adopting a collaborative evaluation approach should outweigh the potential difficulties that may ensue. The MCE constitutes a theoretical foundation for accreditation self-studies because its systematic structure provides a basis for decision-making through the development of formative and summative evaluations. The model has been successfully used in business, non-profit, and educational sectors (Rodríguez-Campos, 2015), and it belongs to the use branch of the evaluation theory tree (Alkin, 2012). The MCE is flexible so it supports both summative and formative evaluation processes within a framework that is efficient and systematic, and it is sturdy enough to allow for a variety of elements to be incorporated (e.g., Danielson, 2015;Marzano, Frontier, & Livingston, 2011; Popham, 2013).
The MCE revolves around six interactive and interdependent components. This cyclic, iterative, and systematic model and its step-by-step process is robust enough to allow for handling unforeseen issues that may occur along the way. This is important when evaluating the wide range of situations that take place across departments, curricula, policies, and procedures. A sound self-study design provides a mechanism that allows development and maintenance of effective planning and continuous improvement processes. The MCE literature, includes examples of how they could help frame aspects of accreditation self-studies. These examples represent just the tip of the iceberg for how collaborative evaluations can work in this highly complex venue. The MCE helps ensure end-products of the evaluation are satisfactory to stakeholders, including those for accrediting bodies.
The MCE framework provides an alternative guidance to undertake the complex accreditation self-study process. We have outlined here how the approach could assist to organize this institution-wide endeavor. By conducting accreditation self-studies using the MCE, an institution can tap into its greatest resource – its students, faculty, and staff. The MCE gives an entire campus community or specific department the opportunity to engage in the process and to see how they can positively contribute. Each component of the MCE builds commitment to the process with the added benefit of creating a sound system to follow throughout the self-study. The greatest strengths of this model are that it gives focus to collaborative processes and provides a strong basis for establishing long-term relationships. The MCE assumes that important decisions can be made collaboratively in the early evaluation stages and that ongoing alternatives can be easily incorporated as necessary. Therefore, it is a tool that helps us better understand how to develop priorities and achieve a high level of support within a collaborative evaluation. The MCE provides an important learning opportunity. This model can help you understand and account for the nature of the work and the full range of stakeholders in a self-study effort. Results from a collaborative approach provides a useful basis for guiding the decision-making process because people work collaboratively while understanding the added value of their interactions. This paper illustrates promising practices that could be widely integrated in different self-studies. James Sanders (2005), former president of the American Evaluation Association (AEA), summed up his impressions of the MCE: "The model…serves as a guide for evaluators who believe that making evaluation an integral part of everyday work in programs and organizations is important… It is a significant next step in the evolution of the practice of evaluation. It could not have come at a better time. In my judgment, this contribution to the evaluation literature is excellent"
---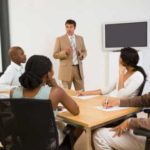 Collaborative Evaluation – Program Planning (Months 1-6)
Program Planning is fundamental to the success of this project and there are at least four components of development that need to begin as soon as possible. The first is the preparation of a Feasibility Study (or a detailed outline of one) that defines the many aspects of the project, such the purpose, goals and objectives, development of program and resources, budgeting process, business plan, potential fund-raising, marketing and time frame over a four-year period. The study would take the time of two to three members of staff influential in the creation of the project to meet for approximately two months to discuss and write the document. Assignments for completing aspects of the study would be made to different staff members. The final document should be completed by the end of the first three months. The feasibility study should be dynamic in nature, not static, meaning that as the program evolves, the study could be modified or changed, as necessary. Simultaneously, and if approved by senior officials, it may be necessary to begin the design of the web-based program that would incorporate customized questions for the organization into a web-based template with assistance from the Appleton-Greene consultant. This would involve working with the IT department of the company or possibly outsourcing the work to a technology company. The platform development would be sustainable for the company or organization for decades. Again, those who have been influential in the creation, implementation and/or maintenance of the program could be involved. This process could take anywhere from six to eighteen months. The third component is a potential fund-raising program that may be in order to subsidize the platform for the project, i.e., similar the one described in the Executive Summary. The methodology used could be the development of a campaign over the course of the first year to raise necessary funds. It would include presentations, meetings, events, marketing to interested communities and the development of donors. The fourth is raising awareness about the project and seeking buy-in from various communities of interest internal and external to the organization. This is the marketing aspect of the project which should be vigorous in the first year and continued, as needed, during the ongoing year. In addition, six monthly workshops will be arranged requiring staff to attend. At this time, presentations and updates on major project areas will be discussed plus potential agenda items and tasks.
---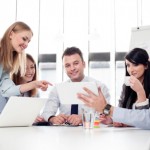 Collaborative Evaluation – Program Development (Months 7-12)
During the second half of Year 1, the Program Development phase, the staff should have a clear vision of the project and be able to begin writing standards or guidelines plus policies and procedures. If possible, it will be important to have these documents in place by the conclusion of the year because it will streamline the project and quickly answer questions that automatically arise. These documents can be modified, if needed, but having a finished copy in hand will demonstrate a strong commitment to the project. The standards and guidelines could take approximately six months or more to write and guidance on this work can be provided by the Appleton-Greene consultant. The policies and procedures would involve at least a period of three months. Staff members with expertise in all of these areas should participate in completing this work. Inevitably, there will be additional design and planning on the web-based platform. Although there will be IT programmers involved with the process, it will be necessary for the project's staff members to review what has been developed on a regular basis. The timeline for finishing the platform should be at the end of the first year. If a fund-raising campaign is ongoing, it will be necessary to review the goals for the campaign and any events that may take place. Twelve workshops, one per month, will be held during this year, six related to program planning and six related to development. As staff become more familiar with the overall project, it will be easier to discuss details that may not have been apparent during initial months. Once again, the workshops would be required for those involved in the project and each one will last six hours. This will be an opportune time for updates, presentations and for new, relevant tasks to be discussed and developed. The platform also should be taught to all staff members so that everyone knows exactly how to navigate it and answer questions about it when they arise. The more in-depth study the staff will have on the platform, the more quickly they will see the nuanced benefits and efficiency of the process.
---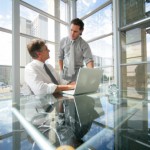 Collaborative Evaluation – Program Implementation (Months 13-18)
In the first six months of Year 2, the Implementation Phase, there will be concrete evidence about the project, when it should begin and how many clients should participate. There should be designated staff to work with each client during the year on discussions pertaining to the project. This is usually an enthusiastic period for staff when the hard work from the previous year becomes a reality. Within the first three months of the this year, a webinar or face-to-face meeting would take place with clients to review the project, its navigation on the platform and the immediate, short-term and long-term expectations. The meeting could also be at the agency for all clients or individually at a client's facility. Staff would reassure clients about the goals that can be reached, note the reasons why it is important for them to participate and, most important, highlight successful outcomes that can take place. Whether this is an evaluative process or not, it will be a time to reinforce the collaborative effect that clients will have with staff and the assistance they can expect while going through their process. All aspects of the first year should be reviewed and discussed, especially the budgeting process and its importance to the project. At each of the workshops, discussions should take place about whether changes should be made to any of the areas developed in the previous year. Here again, the workshops are opportunities to review tasks undertaken during the first six months of the second year and provide updates about relevant agenda items undertaken during the previous year.
---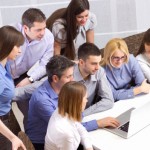 Collaborative Evaluation – Program Review (Months 19-24)
During the concluding six months of Year 2, the first formal review of the program takes place. One of the initial tasks is to develop a survey and require each person who has been involved in the project to complete it. The survey should be ready to distribute before the end of the seventh month. The second task during the seventh month is to have all staff members, consultants, clients and others who participated in the project partake in seventh month workshop. At this time, the results and findings of the survey would be discussed. The day would provide an occasion to see how successful the program has been up to this point and an opportunity to acknowledge any limitations. To hear staff comment on their experiences after almost two years would be invaluable. Each staff member would be asked to make a brief presentation to the group about their thoughts related to the project. Afterwards, decisions could be made about what could be strengthened or rectified and the changes and implementations would be announced in the remaining workshops. Again, the consensus of the group will be important and will demonstrate commitment to the project's continued success. Also, tweaks to the platform may be necessary and the eighth month would be a good time to hold conversations with IT personnel responsible for the platform's development. After two years, the standards or guidelines, policies and procedures should also be reviewed, as necessary (ninth and tenth months). The remaining two to three months should be an overall review of all the projects undertaken. In addition, a strategic look into the future to envision what needs to be done over the next decade should be examined. These conversations will ensure that the project evolves to its next level.
---
Industries
This service is primarily available to the following industry sectors: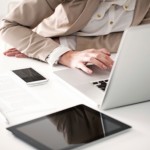 Education
Within the United States, the country with which I am most familiar, education has been regarded as fundamental to a person's upbringing and life. Each state since the mid-twentieth century provides a public education for children subsidized by the government for elementary and secondary education described below. In most states, elementary or primary education is compulsory and commences in kindergarten (early elementary school) when children are between five and seven years of age and continues through the sixth grade when they are eleven or twelve years old. Students proceed from there to middle school which frequently is the seventh, eighth and ninth grades and this is the beginning of secondary education. Secondary education continues through high school from the tenth through the twelfth grades, culminating in a high school diploma. Post-secondary education is voluntary and for many decades has had a four-year course of study at a university or college. Students attending either a private or public college or university have a tuition to pay for each year of attendance at their institution of choice. Graduates from these institutions may receive an undergraduate degree in the liberal arts/humanities, business, science or a more specialized field. Students wishing to attain a graduate degree in addition to their undergraduate diploma have numerous options to pursue in areas such as architecture, fine arts, business, technology, mathematics, science, medicine, the social sciences or a higher degree in the liberal arts. Usually, there is a national entrance examination to take before applying to a graduate school. For individuals who graduated from high school and wish to pursue a vocational trade or craft, vocational schools have also been available since the mid-twentieth century. In many community colleges offering a two-year degree, there are vocational opportunities as well as academic ones. Although there are alternative routes to follow, the pattern described has been standard and straight-forward. Opportunities for young people holding degrees have been plentiful in the United States.
Today, the pattern described under 'History' continues throughout the country, but the alternatives and options for taking a different educational path has increased considerably. For example, there are examinations, the General Education Development (GED) which can substitute for a high school diploma. Students who have not been able to complete their high school education have the opportunity to sit for this examination. Once passed, they are eligible to show their GED as evidence of having a high school degree and this is sufficient for many employers as well as applications to college or university. A second example revolves around educators in secondary schools and post-secondary institutions working together. In recent years, these education administrators have provided programs for eligible students to complete three years of high school and enter their first year of college instead of finishing four years of high school. Frequently, those students receive a high school diploma after satisfactorily completing their first year of college or university. The thinking behind the concept is one of efficiency and savings. In the US today, the cost of a post-secondary education can be prohibitive and this type of program eliminates at least one year of tuition and housing costs. One of the programs I approved of when serving as a Board of Trustee at a four-year college was the intern/apprentice program. In curricula such as business, engineering and the healthcare professions, there are numerous opportunities for students to spend a summer, semester or year at a company/organization that provides on-the-job training in the student's course of study. These experiences can provide practical skills and clinical application to the theoretical education provided by the college. Frequently, these internships/apprenticeships lead to employment at these companies. A concluding and innovative example in education today is the opportunity for students applying to post-secondary institutions to receive credit for experiences they may have had in life or as an employee. Many are older than the average college student, have family responsibilities, yet aspire to receiving a higher education degree. The efficiency of abbreviating, where possible, the length of a curriculum, but not sacrificing the quality of the course of study plus eliminating some costs in tuition would have considerable advantages for this student.
Fortunately, the degree to which most people in this country value their education continues to be high. There is evidence every day that individuals with critical thinking skills, humanity skills, technological skills and/or knowledge/content-based skills are paramount when seeking positions that provide a high quality of life for people entering or re-entering the job market. The more highly educated person not only receives personal satisfaction, but the health of the individual is better. Within areas of the United States where opportunities for education or growth is limited, there is frequently a direct correlation to witnessing increased illness, disease, addiction, substance abuse or a deteriorated life style. This being the case, it is equally important to incorporate re-tooling or re-training programs for a working force requiring this type of education. In numerous manufacturing or mining jobs within our country today, the outlook for continuing in these positions is not long-term. The sooner new opportunities arise that can assist in these situations, the health and security of the region and country will improve. But first, acknowledging and addressing these problems are imperative and a first step begins with increasing resources into areas of need and then focusing on educating both the community and the individuals about how to help themselves. Still droves of young professionals today value the education they received and retain a critical belief that learning is a life-long pursuit. It does not conclude when the formal education stops. It is only the beginning of appreciating a love of learning.
---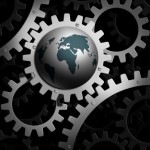 Healthcare
This is a subject in which I am familiar and have been for many decades. The healthcare facilities with which I had particular experience ranged from large medical centers, to psychiatric clinics, to rehabilitation/treatment centers and health-related academic institutions. From the 1970s through to the present, I have been affiliated with some form of medical and/or allied healthcare field. I have been a clinician, consultant, teacher/educator in healthcare and administrator. All of these areas are critical to a patient's direct or indirect care and each professional or profession needs to follow standards/guidelines that guarantee he/she has the background, knowledge, confidence and competence to perform responsibilities at the highest level. Over the last fifty years, the healthcare system has also changed dramatically. In the past, a physician made house calls and treated most of a patient's illnesses. The personal bonding between a patient and physician was usually strong and highly respected. This behavior gradually changed when other professions, such as the nurse practitioner and physician's assistant assumed care for many of the tasks performed the doctor. Although the two professions were under the supervision of the physician, they began to see patients independently at home or in their offices. Another change witnessed during the 1980s and 1990s was the specialization among doctors, meaning that patients were sent by their primary care doctor or internist to the specialist in need. Frequently, the specialist would send a report to the primary care physician and this professional acted as a central coordinator for the patient. The delivery of medicine has been excellent in this country but it has also changed. There are now many more professionals and assistants involved in the care of children, adolescents, young adults, adults and the elderly. Although services may be in place, there are frequent complaints about access to healthcare, specifically individuals without insurance. This is the area of healthcare that is demanding most attention – asking how one can receive the care needed and how much it was going to cost.
In the United States today, one of the predominant topics of conversations of the American public is healthcare. Questions such as whether it will be affordable in the future and whether it will cover a variety of illnesses, specifically pre-existing ones, through insurance are household discussions across kitchen tables on a regular basis. This is in addition to published articles written about it on a daily basis. According to the US Bureau of Census in 2010, the US had 49.9 million (or 16% of the population) without any medical insurance whatsoever. Out-of-pocket expenses for medical conditions within this population caused many to file for bankruptcy because of the high cost of care. But it must be noted again (also cited under the 'History' section) is the excellence of medical treatment within the United States. What is troubling and problematic instead is the delivery of this care. This is what needs repair. Since it ranks such a high priority with the public and is of critical importance, there will be solutions in the near future, many of which have been suggested. Given this scenario, the job opportunities are growing in this arena. In every one of the five locations discussed in another section of this report, healthcare is one of the prized professions offering new job opportunities. This priority emphasizes the need to those seeking positions in the area to be as competently prepared as possible. This effort would produce professionals who can supervise and monitor the healthcare programs of the future. It demonstrates another example of the commercial opportunity Appleton-Greene could provide to organizations in this country – monitoring quality and excellence in both large and small healthcare organizations.
We touched on the future of healthcare in the previous section, "Current Position". In this section, we will discuss a prime piece of methodology that will be used in healthcare in the US in the future – namely technology. From large medical centers to small clinics and physicians' offices, the techniques of computerized medical records are afoot. In many situations, the systems are in place; in others, they are being discussed or in progress. The point is that this type of system could provide many benefits some of which include an efficient partnership between the healthcare team (which also includes the pharmacist) and patient, up-to-date results of medical records and tests for the healthcare team and patient to share, an enormous cost savings and time-savings benefit created for all concerned and assistance provided in times of emergency. A focus of this effort allows patients to remain in their homes or in living situations of choice and perform tests that can be sent online to the healthcare team. Many patients have already begun to perform these responsibilities by taking their own vital signs (blood pressure, heart rate, temperature) on an ongoing basis, performing diagnostic tests for a condition such as diabetes and sending this information to the healthcare team via a confidential online portal. The outcomes of combining treatment, care and technology have been highly positive. These advancements in technology are in place, but not as widely utilized as they could be. Efforts, however, are gaining speed for technology to provide every citizen with interactive tools that can be used at home and shared with a healthcare team. It will take time, but the possibilities are within reach. Equally critical is artificial intelligence utilizing other high priority techniques, such as engineering and technology. Here, innovative examples of facilitating surgeons working with delicate instruments during operations or using robots to benefit disabled people with medical appliances or prosthetics are in process currently and within greater possibility for the future. All of these exemplar instances demonstrate the need to provide a highly skilled healthcare workforce to perform these services – another excellent example of how potential clients requiring this learning would benefit from Appleton-Greene programs.
---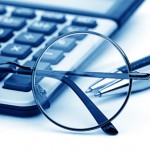 Non-Profit and Charities
Non-Profit Organizations and Charities are ancient, meaning they have been in existence for centuries. If one stops to think about their origin, it has to do with principles based on values of human character. Organizations and charities of this nature began because of a deep-seated desire to help others or perhaps to return a favor given, a favor instrumental in being able to lead a quality life. The whole idea of giving became more organized before the turn of the twentieth century when socially progressive ideas such as women suffrage, prohibition and child labor laws were popular. In the United States, this was a time of increased wealth and building and individuals like Andrew Carnegie, the great philanthropist noted an idea in his book "Andrew Carnegie's Gospel of Wealth" in 1889 that it was a duty of owing to society and encouraging donating to causes" (non-profithub.org,). From the early 1900s through to the present, there were great organizational role models established and from them many lessons evolved and were learned about giving, fund-raising, leadership, building organizations and developing a commitment to a cause. As a result, the interest and sheer number of non-profits and charities increased phenomenally. An organization like the YMCA (Young Men's Christian Association) promoted franchises around the country or local chapters. The purpose was to involve more people in what was wanted to be accomplished. During World War II, people and organizations came together to raise funds for a myriad of reasons, recruiting skilled professionals to work in hospitals, such as nurses, promoting the first blood-drive program sending equipment to troops abroad and developing special programs for civilians and refugees. The success of these efforts was a collaborative spirit and an ability to share administrative and infrastructure costs.
Today, there are hundreds of thousands non-profit organizations in this country and many are 501(c) (3) organizations, ones holding a special tax status from the Internal Revenue System (IRS). Organizations first need to submit a detailed application and then be approved by the IRS before receiving this status. Subsequently, they must annually prove to the IRA that they should retain their status. Many of these organizations are small and have few members of staff. As a result, it is consequently difficult for them to operate and raise the funds they need, even though their intentions are good. One possibility for seeing growth, however, is to purchase an integrated online system that allows them to work in a sophisticated fashion and, yet, grow incrementally, as needed – another opportunity for an Appleton-Greene client. Larger organizations, also with fine principles have more ability to accomplish their goals and grow at a reasonable pace. Even with a responsible Board of Directors, they, too, may need assistance, especially in the area of online giving. They need to have a fool-proof process that assures them of bringing in and accounting for the funds they wish to raise. In concluding this section, it is important to talk briefly about leadership. The person hired for serving at the helm of the organization should have the vision and characteristics needed for the position. This individual needs to be able to inspire and influence staff, donors, consumers and the board of directors. If there is potential in a new hire for leadership, the board must have as one of its highest priorities, the commitment and interest to invest in the education and training of this individual. Likewise, training for staff members will be significant at the appropriate time.
What is the future outlook of the non-profit, charitable organization? From my experience of two decades in Washington D.C. with organizations involved in higher education, and from my work with attorneys who specialize in non-profit organizations, I believe the future is promising. Although there are start-ups that begin and subsequently fail, there are many more that succeed. It is my belief that they succeed because they are accountable to one or more national organizations, such as governmental organizations or private voluntary councils, commissions or accrediting organizations. Most of these external organizations have criteria that must be followed and monitored over a course of years. There is little time for a non-profit to slack off or become distracted. The stamps of approval from outside organizations are highly regarded and organizations want to maintain them. However, if accountability is not upheld, the external organization can scrutinize the non-profit organization and withdraw, if necessary their approval. Conversely, and more often than not, if an organization provides proof that it is compliant, it continues to receive the validation/approval it requested. This process is particularly true in higher education. There are other non-profit organizations outside of higher education that would benefit from an organized process that looks carefully at guidelines and standards, follows best practices and responds to the non-profits in a fair and collaborative manner. Non-profit organizations exist all over the country, but the two cities in which they are prolific are Washington D. C. and Chicago.
---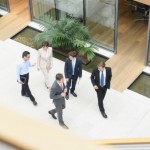 Technology
From a personal and anthropological perspective, the evolution of the human being many thousands of years ago was particularly fascinating because this human had the ability to use one's hands to make tools for eating, hunting and gathering. This, along with his/her mental acuity, was the primitive beginning of technology. Defined today, technology, from the Greek word, technologia, is the "the branch of knowledge that deals with the fine creation and use of technical means and their interrelation with life, society and the environment" (dictionary.com). Fast forward, when one thinks of beginning innovators within the United States, one thinks of Samuel Morse, Edison, Einstein and Ford during the mid-twentieth century, along with many others. But the foundation for these scientific inventors took place in Britain and Europe during the nineteenth century "with the steam engine and scientists in Germany providing key principles in the world of physics" (livescience.com). Moving quickly again, I recall a conference in New York City in 1991 for entrepreneurial women and there one of the keynote speakers began by saying our world was going to change, technologically and in our ability to communicate. We would be able to hold in our hands a technological device that would answer almost anything we wanted to know. This idea was difficult to fully comprehend, but quickly one did. From the nineties to the present time, new computers, electronic whiteboards, smart phones have become part of a person's life no matter where you are around the globe. The ability to communicate utilizing these tools are efficient, relatively reasonable and utterly remarkable.
Just looking at a very brief history of technology in the previous section we can appreciate the overwhelming capacity of the wide variety of technological tools available to almost everyone. When I began to employ an integrated computerized system for accreditation, it was as if I hired a full-time person to perform all the mechanisms of the system and also had a variety of consultants to call upon if something went amiss. The web-based system allowed our agency to deliver high quality with less human resources. The actual benefits were to increase the efficiency of the entire process and to reduce the costs. It also provided ready analyses of variables, so if one wanted to know how many faculty there were, their credentials and whether they were full-time or part-time, this information could be filtered immediately for whatever purposes required, such as internal university and state reviews. The system had the flexibility to manipulate data in multiple ways yielding valuable insight into the programs under review. In our everyday life, we now freely use technology to achieve specific tasks. We effortlessly communicate with one another via smart phones, almost without thinking we use remote controls to turn lights, kitchen appliances, alarm systems on and off in our homes. Even our cars have computerized controls. Most of these technologies are emerging, so what may be available today could change tomorrow. It is incumbent on everyone to embrace and keep up with them, so that they continually improve our lives and our way of doing business.
Technologies will continue to make our lives easier and more productive. There is no turning back. The world has recognized the significance of what can be accomplished by using and investing in advanced, sophisticated technologies. Many businesses are adopting technological standards on a global level so that everyone follows the same procedures and performs more accurately and precisely. Examples occur in medicine, engineering, architecture, science, energy, business and even the arts. Although the benefits of technology greatly surpass any negatives, it is still important to focus on some concerns before leaving the topic. One of the most important is how technology is used. For years, I reminded students that technology should be treated as a tool which is to be controlled as opposed to it controlling you. In other words, it is important to guard against the overuse and reliance on technology. You do not want the technology to mitigate your ability to think or to stop your understanding of the underlying purpose of what it is you are doing and why. Another mistake is to invest in technology without understanding how it will be effective in your environment. These are usually expensive pieces of equipment that need to be used daily. If there is little or no training associated with the software in your computers, there is every chance it will become the 'red herring' of your program.
This particular example exemplifies why technical education and training are critical factors to the success of a program. In conclusion, however, it is staggering to realize what the future of technology will bring. There are new studies in artificial intelligence, there is the design, engineering and construction of a new smart green city in Toronto at Quayside, there is Pittsburgh's new Energy Center, a Chinese Forest City that will eat Smog, and Data Centers that will heat Rotterdam. The technology of the future is awe-inspiring, yet unimaginable.
---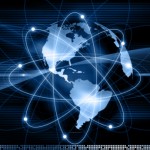 Consultancy
The consulting industry, now nearly ubiquitous, was not as well known in the mid-twentieth century. The earliest consultants were found in medicine, at least in the United States. These professionals were physicians who specialized in a particular area of medicine, such as Eye, Ear, Nose and Throat, Neurology, Orthopedics, Surgery, Pediatrics or Psychiatry. During this time, a primary care physician was better known as a general practitioner and would contact a specialist for consultation with a patient. Either the patient made a visit to the consultant's office or the consultant visited the patient in the hospital. The fee for this service was considerably higher than an office visit to the general practitioner. Consultants in medicine could also be known as an "Attendings", meaning that they were affiliated with a particular medical center and had achieved an 'Attending' status because of their credentials or their extensive experience in a particular area. These physicians were also the teachers/mentors of residents at medical centers and were the heads of Grand Rounds, an important weekly gathering of students, staff and Attending to observe and discuss various patients. The rounds took place in the patient's hospital room where the Attending examined the patient or in an auditorium where the patient's medical condition was reviewed, sometimes with the patient present to answer questions. In the area of mental health, consultants, usually psychiatrists, were available to meet with staff on psychiatric units of medical centers and later in the 1960s in community centers. As business, industry and technology advanced, consultants became more prolific and necessary. Professions and businesses, such as, architecture advertising, education, marketing, science and technology from the 1960s to the present time all found it beneficial to call on the services of consultants.
Consultation today continues to thrive in many different areas of technology, business, science and the professions. Companies frequently want to know if they are moving in the right direction and, if not, how they could go about making modifications. This is a healthy attitude and a positive one to take every five to ten years. For several decades up to the present time, I have observed and listened to consultants make presentations to clients in the medical field and over the years, I have been a consultant myself. During this time, I sought out the best qualities I saw and heard and combined these with others I thought were important. This experience taught me how serious a responsibility it was to be in this position. First, you want to provide what is asked of you and second, you wish to achieve an outcome that is beneficial to the client and rewarding to you. But prior to beginning any consultative preparation, the key principle I like to follow is listening. Here is when you learn what the priorities are, what the nuances are and what the realistic timeline is for you to complete your work. After hearing this information, you are in a better position to ask questions and learn more about your assignment. The listening/questioning factors cannot be stressed enough. They provide information you may not otherwise receive and, in general, save time, But once accomplished, you are ready to prepare an outline and submit it to the client to see if everyone is on track. Following approval, you can organize your research and develop documents/ materials that would be of value to the company. This would be accompanied by a timeline with a date(s) for presentations meetings and conference calls. Of course, the consultation could take a different path if you need to be onsite more frequently as well as send the company timely information. Sometimes, a consultation continues beyond its timeline because the client wants you to consult with them in an advisory capacity. In other cases, it stops at the appointed time.
The future outlook for consulting is very promising according to many news articles and publications. It confirms what numerous CEOs, presidents and owners of companies predict – that within the next five to fifteen years, the consulting industry will soar higher than it is today (futureofeverthing.io). According to Griffin O' Shaugnessy, Founder and President, Canopy Advisory Group, "within 10 years, consulting will be the predominant industry in the country with more than 50% of the US workforce identifying themselves as consultants." But the industry will look different. Instead of large companies, there will be more freelance, entrepreneurial people in the field, possibly working from home. This is true globally, not only true in the United States. With social media and the internet providing overwhelming technical information, people are educating themselves more online and gaining the skills to provide services to companies that have specialized requirements. Jim Morris, President and Owner of The Alternative Board, Tennessee Valley, confirms the increases in consultants in the future, and also emphasizes that with new forms of technologies, consultants will need specific knowledge and expertise. He adds that this "will not only be required but worth more". Others state that consultants will need to move quickly, know their subject well, and be willing to eliminate the need for a consultant. But O'Shaugnessy notes in some cases, the full-time workforce outside of corporate offices will be leaner and groups of consultants will be called upon to provide the expertise required. In addition, there will be need for consultants in behavioral settings and here interaction with employees on-site will be required. The important takeaways are that the consultant needs to be knowledgeable, provide value added capabilities, give the company the competitive edge it desires for its industry and adapt to changing conditions.
---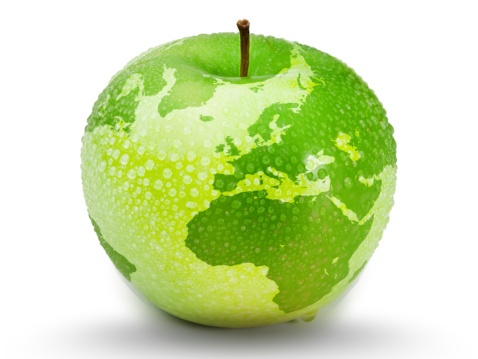 Locations
This service is primarily available within the following locations: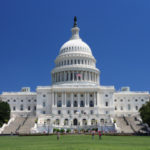 Washington DC
Washington, District of Columbia is the nation's capital and for this reason, alone, attracts many young, enthusiastic, vibrant and intellectual people to the city. As the political center of the nation for years, it brought a thoughtful, hard-working group to assume civil service positions in government. In addition, Washington has been home to the nation's government institutions, think tanks, legal and lobbying firms, many universities and colleges and hundreds of non-profit organizations. These latter groups include the non-profit associations that frequently undergo accreditation or validation processes. Further, the city has a history of fine arts, offering free public museums filled with cherished treasures and concert halls with orchestras, trios, quartets and soloists offering musical artistry of breathtaking quality. I have lived in Washington D.C. for the past twenty years and during this time, have seen the city change exponentially from a quiet nation's capital and politically-centered city to a thoroughly cosmopolitan urban mecca, While it also experienced racial strife in the late 60s through the 90s, local government has found its feet and the city is now safer and healthier economically and has a more diversified economy and population. In the first five years of this century, there were tax incentives for people to move into the city and purchase homes. This movement had a positive effect on thousands of people including my husband and myself. In recent times, Washington has increased its number of for-profit businesses and companies. Further discussion about recent arrivals to the city, both individuals and businesses will be discussed under "Current Position". Washington also is close to Northern Virginia and Maryland. As a result, many people commute to Washington from these areas to work and participate in extra-curricular activities, such as cultural, educational, social and political events. Since 1790, it has been been a city of political power and influence for the citizens of the United States and world. It is a beautiful city of trees and parks. George Washington, first President of the United States appointed Pierre Charles L'Enfant to design Washington with grand boulevards and ceremonial spaces reminiscent of L'Enfant's native Paris ((John Sanderson, The History of Washington D.C.)
Today, there are 691,170 people living in Washington, with a median age of 33.9 and a median household income of $75,506 (datausa.io/profile/geo/Washington-dc) with an economy growing rapidly and not totally dependent on government positions and law firms. They exist, but there are many for-profit businesses as well as non-profit organizations. In addition, there are technology start-ups within the area plus the financial industry has grown since 2000. This is specifically true of major banks and private investment companies in the D.C. region. This is a diverse city with, Asian, Hispanic and White populations increasing. The African-American population, however, has seen a decrease over the last twenty years. It had been the largest population for many years, prior to 1998. The millennial population is plentiful because there is a growth of job opportunities within the areas of Washington, Maryland and Virginia and the city caters to young professionals. What is noticeable is the development of these two surrounding states, Northern Virginia and Maryland. Here, the growth of businesses has grown over the past ten years and it is anticipated to continue within the next decade. The city is also culturally important in art, music and dance. It has a new interest in a variety of cuisines and this development has had a phenomenal growth over the past ten years. The city now boasts of several Michelin star (from 1 to 3 star restaurants in the city and region) as of two years ago. Washington is a cosmopolitan city with a good transportation system, but the city is also enjoyable for walking and cycling. In addition, it seems more manageable to govern. This said, given the increased numbers of new residents in the city, potential clients would seem to be drawn to this area.
As touched upon in the paragraphs under, "Current Position", I would view the future commercial outlook for Washington to be extremely positive. It is now a vibrant city and one that will continue to grow. Traditionally, as a result of the political environment, there are ongoing changes in the population every few years – those coming to assume positions in government, embassies and think tanks, This, draws not only on US citizens, but international people as well. The city brings more than 20 million visitors to Washington over the course of each year for meetings / conferences, parades, special events and festivals, such as the Cherry Festival, rallies and protests. This, too, will continue and it will be excellent for the economy. Today, the city also sees an increase in the number of entrepreneurial groups. This means that the more traditional comment about Washington being a 'political city' primarily is diminishing. The variety of business – financial, investment companies, hotel and beverage companies, technological companies educational opportunities are almost as prolific as civil service positions. This diverse growth in business and economy is energetic and welcoming to people of all ages. As of November 13, 2018, the latest headline about new growth in the Washington/Virginia area is from Amazon. The decision to build one of its two new headquarters in Crystal City, adjacent to downtown Washington was announced. This decision means that the company will employ 25,000 new people and increase the growth of the population and economy for the foreseeable future. The possibilities of other companies moving to the city to support the needs of Amazon are in the offing too (The New York Times and Washington Post, November 13, 2018).
---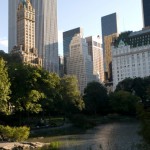 New York NY
New York, frequently known as the borough of Manhattan, is the largest city in the United States. Throughout its history, it was the port of entry and opportunity for immigrants from around the world seeking to settle in this country. It was especially evident in the 19th and 20th centuries. This being the case, it has one of the most diverse populations in the United States. There are probably 800 languages spoken in the city, even though English is predominant. For decades, New York has been a world-class city and compares to London, Paris, Barcelona, Milan, Sydney, Berlin, St. Petersburg, Cape Town, Buenos Aires, Rio de Janeiro and other wonderful metropolitan areas. New York has been the center of finance within the United States for more than two centuries and it draws on one of the most diverse populations in the United States. I had the pleasure of living in the city for almost fifteen years in the 1980s and 1990s when the population was 7 million. I grew to love the city because of its many different neighborhoods and ethnic groups. Although visitors to the city would say they loved to visit, but not live there because of the hectic life and large population, I did not find this true. New York is divided into communities or neighborhoods and when you grew to know several and live in one, it was an extremely welcoming and warm experience. You also were part of the busy atmosphere of the city, but this was energizing and productive.
Today, New York has a population of 8.55 million and continues to be the largest city in the country. The median age is 36.2 (similar to Washington), the median income is $58,856 and the number of employees is 4.11 million. The most common employment in New York for those who actually live there is Healthcare, Social Assistance, Retail Trade, and Professional Scientific Tech Services. Finance is one of the most highly paid positions, along with Insurance, Management of Companies and Professional Scientific Services (datausa.io/profile/geo/Washington-dc). As Washington was and continues to be the political city of the country, New York continues to be the financial center. Although one experienced a financial crisis of 2008 in the United States, it also saw financial experts manage the crisis and assist the economy to recovery. New York also is the second highest state that shows people earning an average of $2.2 million dollars per year (howmuch.net). A casual look at the burgeoning number of ongoing avante-garde architecture projects will convince one that this is a city of extreme wealth. It is also true that residents of NY as well as casual visitors continue to say that the energy and creative spirit of the city is unmatched. This is one reason that creative types continue to gravitate to the city. New York is also the benchmark for almost every category of business, educational or artistic pursuit. From finance, to fashion, architecture, theater, television, ballet, music, publishing, healthcare, education and haute cuisine – whatever one experiences, the best is possible in the city. As Frank Sinatra sang, "If you can make it there, you'll make it anywhere" – still just as true.
The future is looking bright. As noted under Location # 1, Washington, Long Island City, adjacent to Manhattan, is the second city to be named as one of the 2 new headquarters for Amazon, according to The New York Times and Washington Post on November 13, 2018. This means that an additional 25,000 highly paid employees of Amazon will be moving to the city. Although logistical problems for this new business need to be addressed, i.e., housing, every household service, electricity, transportation, in a city already overcrowded, there is also the fact that the economy will rise by virtue of the additional spending in the city. But New York is beginning to look at a vision for 2040, knowing full well that it might have a population of 9 million. With this possibility in mind for the next two to three decades, there will be a need for more of 'everything'. The city will need to be a greener and smarter city and expand into boroughs that are adjacent to it, such as Brooklyn, Staten Island, Bronx, and Queens. As noted under "Current Conditions", the transformation has begun in the city, especially on the West side along the Hudson River and the architectural design is impressive. In addition, there is considerable development of future skyscrapers in other parts of the city. The high energy in many of the creative people in the city promotes this new vision for New York in the future.
---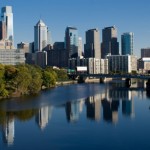 Philadelphia PA
Having spent my childhood in the City of Brotherly Love, Philadelphia, I grew to admire and respect one of the most historic cities in the country. Founded by William Penn, an English Quaker in 1682, the city's Quaker influence extended to its tolerance of worshiping freely, its high quality of education, its equality for all and to its communities, the "Friends" who were members of the Quaker Meeting Houses in and around the border towns of Philadelphia. These principles also included fairness, honesty, and social justice and were upheld for centuries throughout the city. Philadelphia was the city where the founding fathers signed the Declaration of Independence in 1776 and the Constitution of the United States in 1787. For a brief time, it was the nation's capital during the American Revolution and George Washington asked that it be a temporary capital during the period when the city of Washington was being built. It was against this background that Philadelphia established highly regarded institutions, such as the Ivy League and Quaker university, the University of Pennsylvania, the Pennsylvania Hospital, the first library and fire protection society, each founded by Benjamin Franklin. The city I knew was a family-oriented city with such diverse groups of people, as the Quakers, Irish, Germans, Italians, Polish, African-Americans and Puerto Ricans. The city grew to be a major center for medicine with seven medical schools and attached hospitals in the 1970s plus more than 80 educational institutions, i.e., colleges and universities and vocational schools, in and around the city. The city also provided excellent transportation, such as subways, bus transportation, trolleys and the Pennsylvania Railroad. It was a city that easily transported commuters between New York and Washington. In 1976, the city saw an influx of funding to pay for the improvement of the city's infrastructure, housing, skyline and entertainment and tourist industry. As a result, it created a more cosmopolitan environment.
Presently, Philadelphia is a city of more than 1.5 million people with a median age of 34.1 and a median income of 41,449, less than Washington and New York (datausa.io). Today, it is an infinitely more vibrant city than described under the "History" section above and it has an active downtown area with homes, apartments, restaurants, shops and museums. One of the areas along the Benjamin Franklin Parkway is almost totally devoted to excellent museums and these are bordered by a boulevard of trees and plantings. It is one of the more beautiful areas of the city. Other sections of the mid-city area have completely restored its beautiful eighteenth century Georgian homes and to the west of the city both the University of Pennsylvania and Drexel University have expanded their campuses to include major medical and science centers as well as housing facilities. Philadelphia has always been home to a famous orchestra and academy of music. Today, it has a relatively new Performance Arts center and within this area are numerous theaters. As a result of the many post-secondary educational institutions, it has a young professional group of people living, studying and working in center city or in its surroundings. Philadelphia is also surrounded by a great number of beautiful towns outside of the city's limits. As a result, it is an extremely pleasant city in which to live and work. With regard to employment, the major current employers are in Healthcare, Education, Management, Finance, Law, Hospitality and Social Services.
By virtue of the fact that Philadelphia resides between New York and Washington, the future outlook seems positive for the city. Sheer numbers indicate that a projected increase in growth population along the east coast would make Philadelphia a center for a large variety of businesses, especially ones that wish to be close to New York and Washington and prefer to be in a less congested city. Philadelphia also offers the vibrancy and charm of the large city but with a cost of living that is more reasonable. In addition, there will continue to be commuters traveling to New York or Washington, but living in Philadelphia. This currently happens in nearby towns, such as Allentown PA which has daily and direct return trip buses to New York or Philadelphia. Also, with the expansion of innovative facilities for educational institutions in Philadelphia, the work force needed for positions in engineering, technology, medicine / healthcare and science will increase. Further, a large labor force needed for the maintenance of a new STEM infrastructure will be required. It will be exciting to see the city grow in directions that will assist both the skilled and unskilled worker. Philadelphia's development of its skyline will also define its city center and provide a background for its vibrant life. As noted in Aubrey Nagle's article in phillyvoice.com, Is Philadelphia finally getting the new skyline it deserves? – the new skyline will be "a mosaic of styles, with one foot in the past and one in the future". The architecture of the future will be both a highlight and drawing card for the city.
---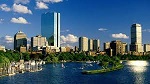 Boston MA
Boston was the largest town in British America until Philadelphia grew larger in the mid-18th century. Boston's oceanfront location made it a lively port, and the city primarily engaged in shipping and fishing during its colonial days. However, Boston stagnated in the decades prior to the Revolution. By the mid-18th century, New York City and Philadelphia surpassed Boston in wealth. Boston encountered financial difficulties even as other cities in New England grew rapidly. In the 1820s, Boston's population grew rapidly, and the city's ethnic composition changed dramatically with the first wave of European immigrants. Irish immigrants dominated the first wave of newcomers during this period, especially following the Irish Potato Famine; by 1850, about 35,000 Irish lived in Boston. In the latter half of the 19th century, the city saw increasing numbers of Irish, Germans, Lebanese, Syrians, French Canadians, and Russian and Polish Jews settling in the city. By the end of the 19th century, Boston's core neighborhoods had become enclaves of ethnically distinct immigrants. The city went into decline by the early to mid-20th century, as factories became old and obsolete and businesses moved out of the region for cheaper labor elsewhere. Boston responded by initiating various urban renewal projects, under the direction of the Boston Redevelopment Authority (BRA) established in 1957. In 1958, BRA initiated a project to improve the historic West End neighborhood. By the 1970s, the city's economy had recovered after 30 years of economic downturn. A large number of high-rises were constructed in the Financial District and in Boston's Back Bay during this period. This boom continued into the mid-1980s and resumed after a few pauses. Hospitals such as Massachusetts General Hospital, Beth Israel Deaconess Medical Center, and Brigham and Women's Hospital lead the nation in medical innovation and patient care. Schools such as Boston College, Boston University, the Harvard Medical School, Tufts University School of Medicine, Northeastern University, Massachusetts College of Art and Design, Wentworth Institute of Technology, Berklee College of Music, and Boston Conservatory attract students to the area. Nevertheless, the city experienced conflict starting in 1974 over desegregation busing, which resulted in unrest and violence around public schools throughout the mid-1970s.
Boston is an intellectual, technological, and political center but has lost some important regional institutions, including the loss to mergers and acquisitions of local financial institutions such as FleetBoston Financial, which was acquired by Charlotte-based Bank of America in 2004. Boston-based department stores Jordan Marsh and Filene's have both merged into the Cincinnati–based Macy's. The 1993 acquisition of The Boston Globe by The New York Times was reversed in 2013 when it was re-sold to Boston businessman John W. Henry. In 2016, it was announced General Electric would be moving its corporate headquarters from Connecticut to the Innovation District in South Boston, joining many other companies in this rapidly developing neighborhood. Boston has experienced gentrification in the latter half of the 20th century, with housing prices increasing sharply since the 1990s. Living expenses have risen; Boston has one of the highest costs of living in the United States and was ranked the 129th-most expensive major city in the world in a 2011 survey of 214 cities. Despite cost-of-living issues, Boston ranks high on livability ratings, ranking 36th worldwide in quality of living in 2011 in a survey of 221 major cities. On April 15, 2013, two Chechen Islamist brothers detonated a pair of bombs near the finish line of the Boston Marathon, killing three people and injuring roughly 264. In 2016, Boston briefly shouldered a bid as the US applicant for the 2024 Summer Olympics. The bid was supported by the mayor and a coalition of business leaders and local philanthropists, but was eventually dropped due to public opposition. The USOC then selected Los Angeles to be the American candidate with Los Angeles ultimately securing the right to host the 2028 Summer Olympics.
In 2016, Boston was estimated to have 673,184 residents (a density of 13,841 persons/sq mi, or 5,344/km2) living in 272,481 housing units, a 9% population increase over 2010. The city is the third-most densely populated large U.S. city of over half a million residents. Some 1.2 million persons may be within Boston's boundaries during work hours, and as many as 2 million during special events. This fluctuation of people is caused by hundreds of thousands of suburban residents who travel to the city for work, education, health care, and special events. In the city, the population was spread out with 21.9% at age 19 and under, 14.3% from 20 to 24, 33.2% from 25 to 44, 20.4% from 45 to 64, and 10.1% who were 65 years of age or older. The median age was 30.8 years. For every 100 females, there were 92.0 males. For every 100 females age 18 and over, there were 89.9 males. There were 252,699 households, of which 20.4% had children under the age of 18 living in them, 25.5% were married couples living together, 16.3% had a female householder with no husband present, and 54.0% were non-families. 37.1% of all households were made up of individuals and 9.0% had someone living alone who was 65 years of age or older. The average household size was 2.26 and the average family size was 3.08. Boston has one of the largest LGBT populations in the United States. The median household income in Boston was $51,739, while the median income for a family was $61,035. Full-time year-round male workers had a median income of $52,544 versus $46,540 for full-time year-round female workers. The per capita income for the city was $33,158. 21.4% of the population and 16.0% of families are below the poverty line. Of the total population, 28.8% of those under the age of 18 and 20.4% of those 65 and older were living below the poverty line.
A global city, Boston is placed among the top 30 most economically powerful cities in the world. Encompassing $363 billion, the Greater Boston metropolitan area has the sixth-largest economy in the country and 12th-largest in the world. Boston's colleges and universities exert a significant impact on the regional economy. Boston attracts more than 350,000 college students from around the world, who contribute more than US$4.8 billion annually to the city's economy. The area's schools are major employers and attract industries to the city and surrounding region. The city is home to a number of technology companies and is a hub for biotechnology, with the Milken Institute rating Boston as the top life sciences cluster in the country. Boston receives the highest absolute amount of annual funding from the National Institutes of Health of all cities in the United States. The city is considered highly innovative for a variety of reasons, including the presence of academia, access to venture capital, and the presence of many high-tech companies. The Route 128 corridor and Greater Boston continue to be a major center for venture capital investment, and high technology remains an important sector. Tourism also composes a large part of Boston's economy, with 21.2 million domestic and international visitors spending $8.3 billion in 2011. Excluding visitors from Canada and Mexico, over 1.4 million international tourists visited Boston in 2014, with those from China and the United Kingdom leading the list. Boston's status as a state capital as well as the regional home of federal agencies has rendered law and government to be another major component of the city's economy. The city is a major seaport along the East Coast of the United States and the oldest continuously operated industrial and fishing port in the Western Hemisphere.
---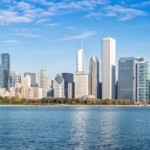 Chicago IL
Chicago's flourishing economy attracted huge numbers of new immigrants from Europe and migrants from the Eastern United States. Of the total population in 1900, more than 77% were either foreign-born or born in the United States of foreign parentage. Germans, Irish, Poles, Swedes and Czechs made up nearly two-thirds of the foreign-born population (by 1900, whites were 98.1% of the city's population). Labor conflicts followed the industrial boom and the rapid expansion of the labor pool, including the Haymarket affair on May 4, 1886, and in 1894 the Pullman Strike. Anarchist and socialist groups played prominent roles in creating very large and highly organized labor actions. Concern for social problems among Chicago's immigrant poor led Jane Addams and Ellen Gates Starr to found Hull House in 1889. Programs that were developed there became a model for the new field of social work. During the 1870s and 1880s, Chicago attained national stature as the leader in the movement to improve public health. City, and later, state laws that upgraded standards for the medical profession and fought urban epidemics of cholera, smallpox, and yellow fever were both passed and enforced. These laws became templates for public health reform in other cities and states. In the 1800s, Chicago became the nation's railroad center, and by 1910 over 20 railroads operated passenger service out of six different downtown terminals. In 1883, Chicago's railway managers needed a general time convention, so they developed the standardized system of North American time zones. This system for telling time spread throughout the continent. In 1893, Chicago hosted the World's Columbian Exposition on former marshland at the present location of Jackson Park. The Exposition drew 27.5 million visitors, and is considered the most influential world's fair in history. The University of Chicago, formerly at another location, moved to the same South Side location in 1892. The term "midway" for a fair or carnival referred originally to the Midway Plaisance, a strip of park land that still runs through the University of Chicago campus and connects the Washington and Jackson Parks. The Great Depression brought unprecedented suffering to Chicago, in no small part due to the city's heavy reliance on heavy industry. Notably, industrial areas on the south side and neighborhoods lining both branches of the Chicago River were devastated; by 1933 over 50% of industrial jobs in the city had been lost, and unemployment rates amongst blacks and Mexicans in the city were over 40%. The Republican political machine in Chicago was utterly destroyed by the economic crisis, and every mayor since 1931 has been a Democrat. From 1928 to 1933, the city witnessed a tax revolt, and the city was unable to meet payroll or provide relief efforts. Unemployed workers, relief recipients, and unpaid schoolteachers held huge demonstrations during the early years of the Great Depression.
Chicago today is the third most populous city in the United States. As of the 2017 census-estimate, it has a population of 2,716,450, which makes it the most populous city in both the state of Illinois and the Midwestern United States. Chicago is the county seat of Cook County, the second most populous county in the United States, and the principal city of the Chicago metropolitan area, which is often referred to as "Chicagoland." The Chicago metropolitan area, at nearly 10 million people, is the third-largest in the United States, the fourth largest in North America, and the third largest metropolitan area in the world by land area. Located on the shores of Lake Michigan, Chicago was incorporated as a city in 1837 near a portage between the Great Lakes and the Mississippi River watershed and grew rapidly in the mid-nineteenth century. After the Great Chicago Fire of 1871, which destroyed several square miles and left more than 100,000 homeless, the city made a concerted effort to rebuild. The construction boom accelerated population growth throughout the following decades, and by 1900 Chicago was one of the five largest cities in the world. During this period, Chicago made noted contributions to urban planning and zoning standards, including new construction styles (including the Chicago School of architecture), the development of the City Beautiful Movement, and the steel-framed skyscraper. Chicago is an international hub for finance, commerce, industry, technology, telecommunications, and transportation. It was the site of the creation of the first standardized futures contracts at the Chicago Board of Trade, which today is the largest and most diverse derivatives market in the world, generating 20% of all volume in commodities and financial futures. O'Hare International Airport is the one of the busiest airports in the world, and the region also has the largest number of U.S. highways and greatest amount of railroad freight. In 2012, Chicago was listed as an alpha global city by the Globalization and World Cities Research Network and it ranked seventh in the entire world in the 2017 Global Cities Index. Chicago has one of the highest gross metropolitan products in the world, generating over $679.69 billion in 2017. In addition, it has one of the worlds most diversified and balanced economies, not being dependent on any one industry, with no single industry employing more than 14% of the workforce.
Chicago has the third-largest gross metropolitan product in the United States, about $670.5 billion according to September 2017 estimates. The city has also been rated as having the most balanced economy in the United States, due to its high level of diversification. In 2007, Chicago was named the fourth-most important business center in the world in the MasterCard Worldwide Centers of Commerce Index. Additionally, the Chicago metropolitan area recorded the greatest number of new or expanded corporate facilities in the United States for calendar year 2014. The Chicago metropolitan area has the third-largest science and engineering work force of any metropolitan area in the nation. In 2009 Chicago placed ninth on the UBS list of the world's richest cities. Chicago was the base of commercial operations for industrialists John Crerar, John Whitfield Bunn, Richard Teller Crane, Marshall Field, John Farwell, Julius Rosenwald and many other commercial visionaries who laid the foundation for Midwestern and global industry. Chicago is a major world financial center, with the second-largest central business district in the United States. The city is the seat of the Federal Reserve Bank of Chicago, the Bank's Seventh District. The city has major financial and futures exchanges, including the Chicago Stock Exchange, the Chicago Board Options Exchange (CBOE), and the Chicago Mercantile Exchange, which is owned, along with the Chicago Board of Trade (CBOT) by Chicago's CME Group. In 2017, Chicago exchanges traded 4.7 billion derivatives with a face value of over one quadrillion dollars. Chase Bank has its commercial and retail banking headquarters in Chicago's Chase Tower. Academically, Chicago has been influential through the Chicago school of economics, which fielded some 12 Nobel Prize winners.
The city and its surrounding metropolitan area contain the third-largest labor pool in the United States with about 4.63 million workers. Illinois is home to 66 Fortune 1000 companies, including those in Chicago. The city of Chicago also hosts 12 Fortune Global 500 companies and 17 Financial Times 500 companies. The city claims three Dow 30 companies: aerospace giant Boeing, which moved its headquarters from Seattle to the Chicago Loop in 2001, McDonald's and Kraft Heinz. According to Site Selection magazine, the Chicago area has seen the most corporate headquarters relocation or expansion projects in the US for each of four consecutive years from 2013 to 2016. Caterpillar Inc. will be moving its global headquarters, with about 300 executives and staff and support personnel, to the Chicago suburb of Deerfield, Illinois, while its high-technology center is in Chicago, by the end of 2018. The headquarters of United Continental Holdings, its subsidiary United Airlines, and its operations center are in the Willis Tower in Chicago. Manufacturing, printing, publishing and food processing also play major roles in the city's economy. Several medical products and services companies are headquartered in the Chicago area, including Baxter International, Boeing, Abbott Laboratories, and the Healthcare division of General Electric. In addition to Boeing, which located its headquarters in Chicago in 2001, and United Airlines in 2011, GE Transportation moved its offices to the city in 2013 and GE Healthcare moved its HQ to the city in 2016, as did ThyssenKrupp North America, and agriculture giant Archer Daniels Midland. Moreover, the construction of the Illinois and Michigan Canal, which helped move goods from the Great Lakes south on the Mississippi River, and of the railroads in the 19th century made the city a major transportation center in the United States. In the 1840s, Chicago became a major grain port, and in the 1850s and 1860s Chicago's pork and beef industry expanded. As the major meat companies grew in Chicago many, such as Armour and Company, created global enterprises. Although the meatpacking industry currently plays a lesser role in the city's economy, Chicago continues to be a major transportation and distribution center. Lured by a combination of large business customers, federal research dollars, and a large hiring pool fed by the area's universities, Chicago is also the site of a growing number of web startup companieslike CareerBuilder, Orbitz, Basecamp, Groupon, Feedburner, Grubhub and NowSecure. Prominent food companies based in Chicago include the world headquarters of Kraft Heinz, Mondelez International, Ferrara Candy Company, McDonald's, Quaker Oats, and ConAgra. Chicago has been a hub of the Retail sector since its early development, with Montgomery Ward, Sears, and Marshall Field's. Today the Chicago metropolitan area is the headquarters of several retailers, including Walgreens, Sears, Ace Hardware, Claire's, ULTA Beauty and Crate & Barrel.
---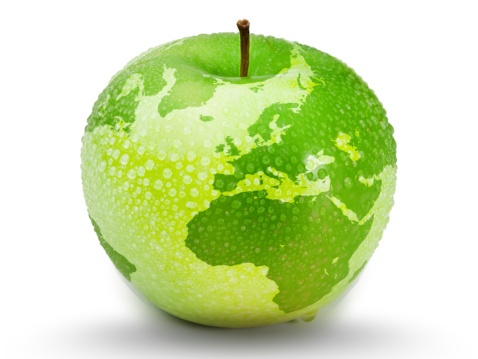 Program Benefits
Management
Collaborative evaluation
Decentralized approach
Process improvement
Performance improvement
Cooperative partnerships
Achieving excellence
Stakeholder management
Time efficient
Accreditation process
Proactive evaluation
Human Resources
Employee ownership
Personnel commitment
Interactive process
Engaging innovation
Talent retention
Team building
Empowering employees
Human capital performance
Engaged stakeholders
Evaluation & assessment
Marketing
Improved research
Product innovation
Service improvement
Product launch
Brand re-positioning
Business development
Improved globalization
Strategic engagement
Evaluation process
Process accreditation
Testimonials
University Chancellor – United States of America
The Chancellor of a well-known University in Florida commented on the accreditation process offered by our agency at the exit conference. He noted that in his many years of tenure as Chancellor, he had never been handed a Preliminary Report on-site of the results and findings from the evaluation team until our agency presented one to him that day. He noted that he had twenty-two programs on campus that underwent accreditation processes, but this was the first team to inform him at the conclusion of the site-visit of the recommendations that would be sent to the agency's Board of Directors. He realized that this was not the final report, but the value of having insight into what evaluators thought at the time demonstrated transparency and integrity to him, the senior staff, faculty and students. Further, they did not have to wait three to four months wondering what type of decision would be made.
---
Board Chairperson – Accreditation Council, Washington, D.C.
An achievement highlighted by one of the Board Chairpersons of our Accreditation agency, noted that the most successful aspect of accreditation was the detailed 'process' developed by the agency. This thorough and comprehensive step-by-step account of what a program undergoes during its accreditation evaluation, made it possible to study all of the intricacies of the department or program, such as, the mission, goals and objectives, recruitment and admissions, resources, curriculum, faculty qualifications, finances, facilities, student advisement, to mention just several. In addition, evaluators make an on-site visit to the institution and by virtue of the online process followed prior to the visit can quickly verify the materials submitted to them for study and review.
---
Liaison International Inc
Liaison International Inc. and our accrediting body were able to develop the first web-based, online, integrated accreditation system in the United States and world. The development of this system was started in 2004 and completed in 2007. The ability to eliminate a paper trail and complete all aspects of the accreditation process online was an achievement for programs undergoing our review. Not only was there efficiency within the process, but also there was an ability to benchmark and compare (confidentially) programs with one another. This was successful not only for the program's accreditation, but for its internal reviews within the institutions and for external organizations, such as governmental or national agencies.
---
Accrediting Standards Agency<
The accrediting agency took pride in the recent standards it developed in 2017. This was a three to four yearlong effort that involved communities of interest both internal and external to the profession. The standards are the foundation for accreditation agencies, since programs are required to satisfy each one before receiving full accreditation. Standards must be clear, up-to-date and relate to every aspect of a department or program. Because there was inclusion of members of the profession (over 15000) and a buy-in to what was being requested in each standard, the comments about their relevancy now and what they should be over the next ten years were immensely high. Standards are reviewed for continued relevancy on an annual basis, but an overhaul of each one is undertaken every eight to ten years.
---
Accreditation Agency
Since the inception of the accreditation agency in 2003, one of its main principles has been collaboration. This principle has been closely monitored over the past sixteen years, making certain that it remains intact and a high priority. Over the years and, most recently, again in Fall 2018, there were comments made about the agency's collaborative approach with programs. One university Program Director stated that the reason she and her faculty were eager to work with the agency was due to this principle. Otherwise, the stress-level of engaging in this type of process without support would be extremely high. Our agency is always careful to state that its prime function is evaluation and that its process undertaken is rigorous. But, at the same time, it explicitly sets forth that it achieves more using a positive partnership approach – noting that because of it each group "has some skin in the game".
---
More detailed achievements, references and testimonials are confidentially available to clients upon request.
---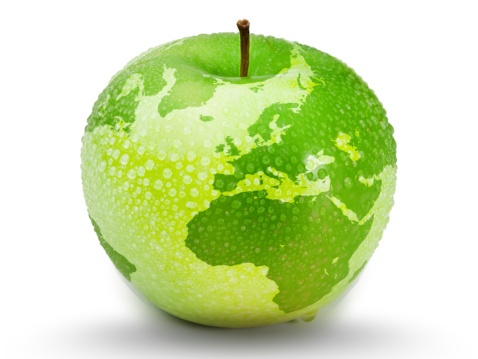 Client Telephone Conference (CTC)
If you have any questions or if you would like to arrange a Client Telephone Conference (CTC) to discuss this particular Unique Consulting Service Proposition (UCSP) in more detail, please CLICK HERE.