Coaching Engagement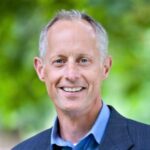 The Appleton Greene Corporate Training Program (CTP) for Coaching Engagement is provided by Mr. MacEachern Certified Learning Provider (CLP). Program Specifications: Monthly cost USD$2,500.00; Monthly Workshops 6 hours; Monthly Support 4 hours; Program Duration 12 months; Program orders subject to ongoing availability.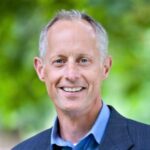 Personal Profile
Mr. MacEachern is a Certified Learning Provider (CLP) at Appleton Greene with over 25 years of leadership experience in private, public and government organizations. He's worked in a variety of industries that have included telecommunications, software, technology, oil and gas, Health Care and Service. Mr. MacEachern earned his MA in Leadership and Training, is a Professional Certified Coach (CPP) with the International Coaches Federation (ICF), and an Organizational Development expert. He has taught leadership and customer service skills in such varied locations as Vancouver Canada to Toronto Canada, from Chicago USA to San Francisco USA, and from Montevideo Urugay to Tokyo Japan. This experience has provided him with deep insights into some of the universal challenges and needs leaders face, as well the strategies and techniques the most effective leaders in the world use, to achieve their results. Mr. MacEachern has helped organizations to significantly improve their employee engagement, employee retention and customer loyalty. He's designed and developed a set of leadership strategies that are based on the most current and credible research, are practical to deliver and proven to get results. His services include leadership development, change management, personal resilience, and coaching. Mr. MacEachern draws on his personal adventures – whether climbing mountains, completing an ironman, or running a marathon in the Antarctic – as metaphors for the challenges we all face in our daily lives.
To request further information about Mr. MacEachern through Appleton Greene, please Click Here.
---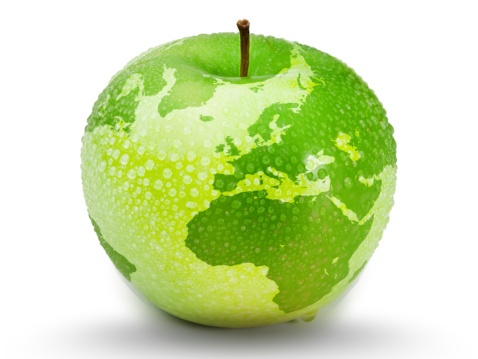 (CLP) Programs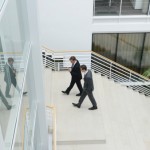 Appleton Greene corporate training programs are all process-driven. They are used as vehicles to implement tangible business processes within clients' organizations, together with training, support and facilitation during the use of these processes. Corporate training programs are therefore implemented over a sustainable period of time, that is to say, between 1 year (incorporating 12 monthly workshops), and 4 years (incorporating 48 monthly workshops). Your program information guide will specify how long each program takes to complete. Each monthly workshop takes 6 hours to implement and can be undertaken either on the client's premises, an Appleton Greene serviced office, or online via the internet. This enables clients to implement each part of their business process, before moving onto the next stage of the program and enables employees to plan their study time around their current work commitments. The result is far greater program benefit, over a more sustainable period of time and a significantly improved return on investment.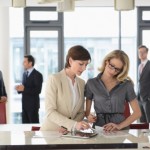 Appleton Greene uses standard and bespoke corporate training programs as vessels to transfer business process improvement knowledge into the heart of our clients' organizations. Each individual program focuses upon the implementation of a specific business process, which enables clients to easily quantify their return on investment. There are hundreds of established Appleton Greene corporate training products now available to clients within customer services, e-business, finance, globalization, human resources, information technology, legal, management, marketing and production. It does not matter whether a client's employees are located within one office, or an unlimited number of international offices, we can still bring them together to learn and implement specific business processes collectively. Our approach to global localization enables us to provide clients with a truly international service with that all important personal touch. Appleton Greene corporate training programs can be provided virtually or locally and they are all unique in that they individually focus upon a specific business function. All (CLP) programs are implemented over a sustainable period of time, usually between 1-4 years, incorporating 12-48 monthly workshops and professional support is consistently provided during this time by qualified learning providers and where appropriate, by Accredited Consultants.
---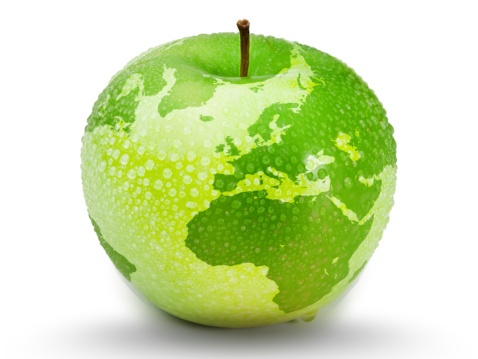 Executive summary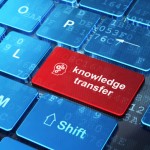 Coaching Engagement
History
Coaching Engagement is a leadership development process that shows leaders how to truly inspire higher performance through inspiring higher employee engagement in their employees, teams, and organizations. In Coaching Engagement participants learn the key principles and techniques that the most effective leaders in the world use to inspire higher performance in others. These behaviors have been studied by countless research firms, authors and organizations looking for the co-relation(s) between the leaders' actions and high-performing individuals, teams, or organizations.
Research shows that when we practice these same behaviors as the most effective leaders in the world, consistently, we can generate more positive and powerful results as well. Each principle and skill in Coach Engagement are based on the most current research, practical to apply, and proven to get results.
Whether you believe that good leaders are born or not, these behaviors can be learned and when applied consistently, generate more positive and powerful results.
The most successful organizations in the world invest in their leaders and there are many high-quality leadership programs out there. Coaching Engagement goes beyond the content of typical leadership development programs by including three critical elements that can create a profound difference in the leader's impact as well as in generating a return on the organization's investment in the training.
---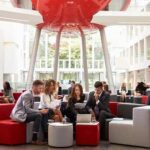 Current Position
Critical element #1: Because connecting, listening, coaching, and communicating are skills, simply reading and talking about leadership behaviors is not enough to effect change. As Anders Ericsson points out in his book Peak, it takes deliberate practice together with feedback from an expert to bring these skills to a level where they are effective in getting the desired result. In Coaching Engagement each module provides ample time for participants to practice these skills and receive feedback and ideas from the instructor and their colleagues in a safe setting.
Critical element #2: We've all seen situations where 2 different leaders can say virtually the same words yet get very different results. As the late Judith Glasser research on Conversational Intelligence points out, there a many subtle nuances such as the tone of our voice or framing our intent that can make a profound difference in the way our communication lands. Coaching Engagement teaches these subtle nuances and participants practice applying these in their coaching to create more positive results.
Critical element #3: For organizations to see a return on investment from their leadership development programs, the participants must apply what they've learned effectively and consistently long after the training. Regardless of how committed the learning participants are to applying the learning, it can be challenging for several reasons. It takes confidence to apply a new skill in a real conversation back in the workplace. Again, Coaching Engagement provides that purposeful practice helping the participant gain the confidence to use it.
Secondly, leaders, these days have more on their plates than ever and one of the biggest challenges we hear is that leaders 'don't have time to coach. Each Coaching Engagement technique has been customized to be delivered in a way that is honest, accurate, and does not have to take a lot of time.
Finally, leaders often have competing priorities and responsibilities to deliver on results. The so-called soft skills can take a back seat. We work with the organization to embed these behaviors into their existing processes to support the leader in demonstrating those behaviors long after the course is over.
---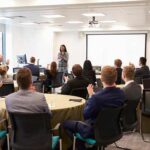 Future Outlook
Coaching Engagement is designed to provide that support. It is a 12-part program where participants take one module per month over a 12-month period. This allows the leaders to grasp one specific concept and skill and apply that skill with their teams for one month, before moving on to the next module. Just some of the benefits are:
• By applying the concepts and skills right away, the leader can begin to make a more positive impact with people immediately, month 1, without having to wait until the end of the course.
• Adding a new concept and skill each month begins to create a synergistic effect helping to build deeper trust with team members and a more constructive impact on their engagement.
• By spreading the learning out over 12 months the leader engrains the knowledge and skills into their daily practices building more competency and consistency.
• Practices are embedded into the organizations' Performance Management Process creating a structure that supports the leader in demonstrating the behaviors consistently.
• While many organizations have a fulsome leadership development program, focusing on one cornerstone program can help to establish a leadership 'brand' – the 'way we lead' here. No matter where an employee goes in the organization, they have a greater sense of certainty and trust as to how they'll be treated. Conversely, no matter where the leaders go in the organization, they are clearer on what is expected of them as a leader. This can also support succession planning and quickly onboarding leaders into new positions.
• Finally, throughout the program participants have access to the instructors ensuring they receive feedback, ideas, and coaching in a way that models the principles in the course.
All the principles and techniques are based on the research of credible organizations such as Human Synergistics, Gallup, or Kouzes and Posner and backed by findings in human performance, motivation, emotional intelligence, and conversational intelligence. This gives the organization and the leader the confidence that the techniques (if applied consistently) are proven to get results.
When the participants take the program as a leadership team, they can embed these world-class leadership practices into their culture to create an even more constructive and high-performing culture where employees are highly engaged, there is high customer loyalty and high profitability.
---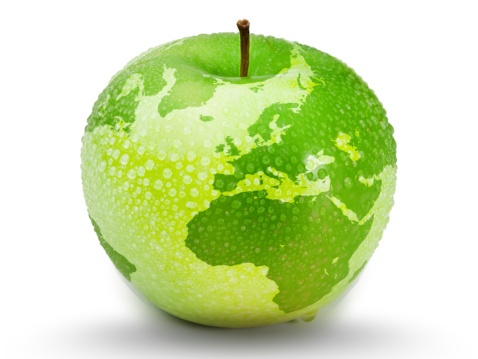 Curriculum
Coaching Engagement – Part 1- Year 1
Part 1 Month 1 Inspiring Performance
Part 1 Month 2 Leadership Impact
Part 1 Month 3 Communication Tools
Part 1 Month 4 Connection Meeting
Part 1 Month 5 Observing Performance
Part 1 Month 6 Coaching Performance
Part 1 Month 7 Coaching Non-Performance
Part 1 Month 8 Coaching Peers
Part 1 Month 9 Performance Management
Part 1 Month 10 Remote Teams
Part 1 Month 11 Sustaining engagement
Part 1 Month 12 Honing Performance
---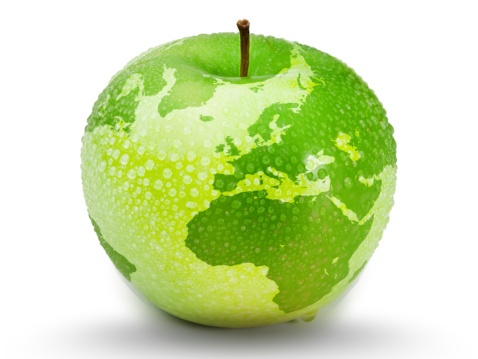 Program Objectives
The following list represents the Key Program Objectives (KPO) for the Appleton Greene Coaching Engagement corporate training program.
Coaching Engagement – Part 1- Year 1
Part 01 Month 01: Inspiring Performance
The objective of this first session is to create a shared understanding of and belief in the value of employee engagement in relation to high performance. We'll share the extensive research and data from numerous credible sources showing a direct correlation between high employee engagement and high organizational performance. Participants will see the critical role they play as managers in inspiring higher engagement in their team members. Drawing on the participant's own knowledge as well as current research, we'll identify the key behaviors the most effective leaders in the world use, to inspire high engagement and performance in their teams. Additionally, participants will begin to co-create a cohesive participant team through creating their own guiding principles, shared goals, and accountability structures for the 12-month program. Participants are encouraged to establish these components with their own teams back at work. Participants will be introduced the extensive research of Human Synergistics, their Circumplex model, and will participate in a Human Synergistics Leadership Impact assessment.
---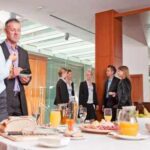 Part 02 Month 02: Leadership Impact
Building on the Human Synergistics Circumplex research participants will explore the distinctions around constructive behaviors leaders demonstrate that inspire higher engagement and the defensive behaviors that can diminish engagement and performance. We share a composite report of the participant's current impact on their organization as a team. This honors the confidentiality of their individual reports while highlighting common areas of strength (keep doing) as well as gaps (do differently) as a team. Given that the participants are from the same organization they will create a powerful support structure by identifying and committing to 2 key constructive styles they want to focus on as a team. Human Synergistics is just one tool, so we'll share data from other organizations such as Gallup (Q-12) or Kouzes and Posner (The Leadership Challenge), which emphasize the critical role the direct manager (leader) has in impacting the experience of their employees. (it's not foosball tables and free coffee). The second objective in this session is to look at the characteristics of high-performing teams and how they as leaders can help to instill those characteristics in their teams. They'll convert the theory into practical strategies they will apply to their teams over the course of the program.
---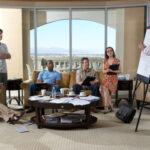 Part 03 Month 03: Communication Tools
The most effective leaders in the world are very intentional about the way they communicate. We'll explore 2 main categories of communication: Information gathering and information giving. Participants will learn critical distinctions between the different communication giving tools and which tool is best to use for which circumstance. The most effective leaders in the world choose the best tool for the outcome they're trying to achieve. This means not only being aware of my intent (as a leader) but also how the recipient may interpret my communication. We'll show how subtle nuances such as tone can have a profound impact, referring to bodies of work in Conversational Intelligence, Emotional Intelligence, and Human Synergistics such as 'prescriptive' versus 'restrictive' strategies. A hallmark of this session is a highly interactive, paradigm shifting activity where participants experience which communication tool works best in which situation. Having taught hundreds of leaders through out the world, most leaders are shocked to discover which tools are most effective in which situation and conversely, which tools are not as effective. They'll learn the first of 5 cornerstone practices – a 3-step framework to provide positive feedback and positive ideas on the move.
By providing these easy-to-use frameworks early in the curriculum, the participants are better able to practice these skills and nuances throughout the year with each other as well as with their teams.
---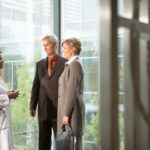 Part 04 Month 04: Connection Meeting
Building on the principles of effective communication participants will shift from information giving to focusing on information gathering. They'll learn and practice the 2nd of 5 cornerstone techniques – the connection meeting – which draws on the skills of empathetic listening and provides a way to deeply connect with a team member so that we can better understand what motivates them, what their career goals are, their perceived challenges, and what help they need from us as leaders. Once we know what is most motivating to an individual, we can tailor our coaching in a way that is most likely to motivate each unique employee. There was a time when leaders were encouraged to treat everyone the same. While recent research (such as Daniel Pink's DRIVE) does show that there are some universal motivators (hint: it's not just money), research also shows that everyone has certain needs that are most motivating to them. The connection meeting gives us a way to tap into those motivators without having to memorize the characteristics of 5 different generations or learn the characteristics of multiple cultures. We'll demonstrate the Connection Meeting with the instructor connecting with a participant live. This allows participants to see the whole process. We then lay out a step-by-step, easy-to-use process. Then participants will practice connecting with each other. An added bonus to this process is that participants begin to know each other better creating higher trust and a safe container for practicing the skills.
---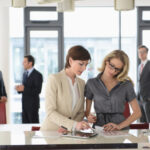 Part 05 Month 05: Observing Performance
Once we've connected with an employee to understand their motivation, we can then observe their performance. There are many ways to observe performance such as literally seeing the person perform, documents they've produced, behaviors in meetings but we'll also draw out other ways of observing performance such as peer comments, customer feedback, or metrics. Through 3 experiential activities, we'll illuminate some challenges and common traps to observing performance in a way that is accurate and effective. For example, our tendency to make lightening fast conclusions based on just one observation or make an assumption about the performer's intent which if incorrect, could diminish the effectiveness of the coaching. Participants will learn and practice observation strategies to minimize these traps. As with all the skills in Coaching Engagement, participants will practice nuances enabling them to observations in a way that the performer is more likely to be open to coaching. We'll cover 3 practices the most effective observers use when observing performance: multiple observations, distinguishing between the observation and interpretation and how to fact check assumptions. Finally, we look at a 4-step performance needs analysis – to assess performance and determine which behaviors are helping or inhibiting the persons performance. Now we can focus on the behaviors most likely to overcome the root cause of any gap in performance. This maximizes the leaders time as well as the performers.
---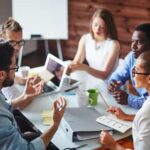 Part 06 Month 06: Coaching Performance
So far, participants have learned and practiced communication and coaching skills in more discreet and digestible chunks. Each skill (such as the connection meeting or positive feedback) is easy to use and can be used on the move. This allows the participants to practice and master the subtle nuances of each technique but also allowed them to start using these techniques to inspire engagement and improve performance right away. Indeed, when asked, many leaders say the reason they don't coach more or give more positive feedback is that they don't have time. Providing a piece of positive feedback to reinforce behavior or negative feedback to stop a behavior that is not helping can take as little as 30 seconds and the connection meeting can take as little as 15 minutes.
In this module, participants learn how to coach higher performance using the Coaching Meeting. The coaching meeting provides a more formal yet easy-to-use process that allows the leader to draw on the connection meeting, their observations, and assessments and coach the employee in a way that is most likely to inspire their desire and ability to act on our coaching, consistently. This helps improve the quality of quarterly performance reviews, development conversations, or even annual reviews. Participants learn that the Coaching Meeting follows a universal meeting format with 4 integral parts: Framing the meeting, needs dialogue, solutions dialogue, and wrapping up the meeting. Participants will plan for and practice role-playing a scenario based on an actual team member they would like to coach. This purposeful practice in a safe setting better enables the participant to have that conversation in real life. Before they leave, we go deeper into the skill of delegating in a way that matches the performers' ability and motivation with the task.
---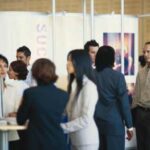 Part 07 Month 07: Coaching Non-Performance
In part 6, the Coaching meeting participants learned how to combine the connection meeting summary, with positive feedback to reinforce behavior and then add an idea to enhance performance. But what happens when we've provided positive feedback and positive ideas and there is still a performance gap? This module will focus on when and how to provide negative feedback, negative ideas, or have a boundary conversation to alert the performer to behaviors that are not working, stop behaviors that are diminishing their impact or warn them away from behaviors that could harm them or others. Participants learn how to frame the conversation around non-performance. They plan for and practice coaching non-performance using well-structured feedback and ideas that are honest, accurate, and most likely to drive action. Participants review the risk of having a negative conversation such as diminished motivation, but also the risks of not addressing performance issues. Participants will also learn how to 'deal' with difficult conversations using a more collaborative method referred to as 'deal'. Finally, they'll learn a 3rd option called Reframing. This is simply taking the behavior that we don't want to see and reframing it into the behavior we do want to see in the future in a way that is accurate and honest. Research shows that a person can move on a prescriptive message more quickly than a restrictive or negative message.
---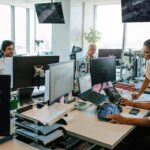 Part 08 Month 08: Coaching Peers
Providing positive feedback, ideas, advice, and delegating is one way to coach a team member toward higher performance. But there may be times when:
• A peer has come to us and they're looking more for a sounding board than advice
• We want to help develop their problem solving or critical thinking skills through asking questions
• Someone who has more expertise than we do in their area is looking for support
• We're wanting to explore and issue and generate innovative ideas on how to solve the issue
• We're wanting to encourage diversity through exploring a range of solutions and alternatives
This module is about how to coach primarily through asking questions in a way that draws out the performer's perspective on the situation, the task they believe needs to be accomplished, what actions they think would be best to take, and what their desired outcome of the situation is. Using questions, empathetic listening, brainstorming, co-creating next steps, motivating action, and deepening learning through reflective questions are all ways of deepening the learning.
These are skills that certified professional coaches use. Given that certified coaches' clients do not report to them, the coaches are most often not an expert in their client's field and so they must draw out their client's knowledge, desires, and insights to address their issues or opportunities. We'll also look at the research of authors such as David Rock and the power of asking questions as a way of deepening learning. We'll look at concepts such as creating a mental struggle, or 'effortful retrieval' as a way of strengthening recall, problem-solving skills and the team members' confidence in their own abilities. This leadership practice is one that can both develop the team members' capabilities and ability to use their own initiative. The result is it starts to free up the leader's time as the team member needs less coaching from the leader. Leaders will have multiple opportunities to practice by coaching each other on issues or opportunities they may have as peers and again, receive feedback and ideas from their peers.
---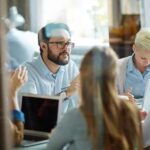 Part 09 Month 09: Performance Management
For organizations that already have a formal Performance Management program, this module will focus on how to embed all the principles, skills, and practices of Coaching Engagement into the organization's actual Performance Management Cycle. The benefit of embedding the new leadership behaviors into the existing Performance Management program is that:
1. The PM program provides a structure that reminds the leader to have performance conversations consistently in a way that is aligned with the organization's goals, and
2. The leadership training enables the leader to have performance conversations in a way that is honest, accurate, or more likely to motivate the team member to perform more highly.
As an example, the Connection meeting can be useful at the beginning of the performance cycle as a way of checking in on the team members' motivation toward their goals and objectives, perceived challenges, and what kind of help they might need or want from the leader.
The Coaching Meeting can be useful during quarterly reviews providing a structure to provide positive feedback (recognition) as well as positive ideas (enhancement) for what you'd like to see the performer do or do more of in the next quarter.
Organizations invest HR time, resources, systems, and measurement into implementing and stewarding a performance management process. Their intent is to provide clear objectives, gain alignment to organizational goals, and provide a way to recognize and reward performance. However, these efforts often fail to produce the desired outcomes (such as a lift in performance or productivity).
Pop culture suggests that many organizations are moving away from performance management because it 'doesn't work'. This module will when we improve the consistency of performance conversations, so they happen more frequently, and improve the quality of the performance conversation so that the team member feels valued, motivated, and feel they've are treated fairly, then the performance management program is more likely to generate an ROI. We'll also introduce a strategic staffing model designed to help leaders assess the overall capacity of their team(s) to perform given the balance of skill and desire on the team. Participants will learn how using the Performance Management process can overcome the challenge organizations face when they invest time and money into leadership development only to have the participants not apply the new skills and fall short on the ROI.
With organizations that do not have an existing Performance Management Program – we explore the existing performance metrics, review the key components of successful Performance Management programs and innovative ways to create a 'good enough' version within their organization. This session ties in directly to Part 11 – Sustaining Engagement and Part 12 – Tying it all together, as a way of ensuring participants create maximum value for themselves and the organization in taking this Coaching Engagement program. Further, they can incorporate the same sustainment principles into the changes they are asking their team members and teams to make.
---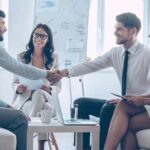 Part 10 Month 10: Remote Teams
In Part 2 – Leadership Impact, we looked at some of the principles and best practices the most effective leaders use when leading high performing teams. While those principles and best practices still apply when a team or team members work remotely, they become even more important as the leader and team members have less ad-hoc opportunities to interact together. We'll look at what is different from leading teams when they are remote or hybrid versus when we lead them in person. Participants learn strategies to create and sustain high performing teams regardless of their location. We'll revisit some of the principles of motivation, the 6 human needs, and in what ways having a distributed or remote team can potentially undermine those motivators and 6 human needs. As within each part of the program, we'll design practical strategies customized to the cohorts specific needs to help them lead their distributed or remote teams more effectively. Participants will learn an easy to apply, universal meeting framework as well as a facilitator guide on how to facilitate powerful brainstorming and problem-solving sessions. Finally, we look at how to instill a sense of accountability in team members to take responsibility for ensuring the health of the team.
---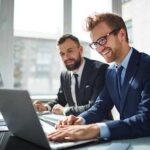 Part 11 Month 11: Sustaining engagement
While coaching is one way to inspire higher performance and sustain that performance in individuals and teams there are other ways to improve and sustain performance.
This module will focus on structures, techniques, and strategies for enhancing and sustaining performance long after this workshop is over. We'll focus on 3 key areas; Ways to enhance and sustain individual performance, ways to enhance and sustain team performance, and how to create those zealots or champions amongst the team members, so that they strive to keep the new learnings alive.
Borrowing from human performance technology we know that just as many people have different motivators, many people had different learning styles. Some people learn best through formal instructor lead training, some through self-directed learning such as reading books or on-line training, while some respond to mentoring, and some learn best from doing, or what we call experiential learning. We'll look at ways to blend these learning opportunities so that no matter what a person's learning style is, they will have access to some modality that suits them best. This includes key concepts such as deliberate practice and expert feedback or the role of growth mindset, and modern change management practices in sustaining change.
---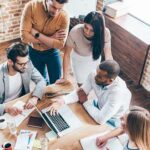 Part 12 Month 12: Honing Performance
The main objective is to maximize the value of the whole program by having participants work together as a cohort to identify their key learnings, prioritize the actions they will commit to, and design strategies to sustain their commitment. Participants complete a knowledge exam and provide real-time positive feedback and ideas to each other one more time. They'll debrief which key characteristics in the learning design helped to create the most powerful learning and extract those as potential elements they can use with their own teams. Participants will revisit the commitments they made as a team in Part 2 – Leadership Impact to identify which behaviors they want to commit to as a group. The group will anticipate challenges that might get in the way of sustaining these new behaviors then identify strategies to overcome those challenges. This is a critical part of not only sustaining the learning but ensuring the organization and the participants maximize their return on investment from the program. Participants complete an evaluation of the program, and each participant receives a certificate of completion. They'll complete the 2nd evaluation 90 days after the program conclusion. The formal program concludes with awards and a unique participant-led activity to close.
---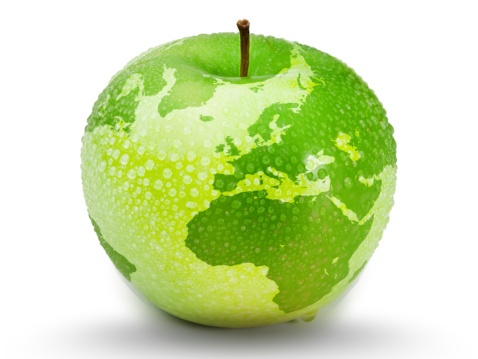 Methodology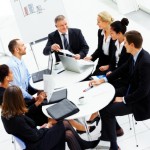 Coaching Engagement
Program Planning
The overall objective of Coaching Engagement is to provide supervisors, managers, and leaders within organizations, with the knowledge, skills, and attitudes they need, to inspire higher employee engagement and performance consistently. Research shows that organizations with cultures of high engagement are more profitable, have higher customer loyalty, and have higher employee retention.
There are 12 modules spread over the course of 1-year. Participants take one 6-hour module each month. Each module includes proven leadership strategies, specific skills, practice sessions, and an assignment. All the content is research-based, easy to use, and proven to get results.
While all of the principles, strategies, and techniques in Coaching Engagement are backed by data and proven to get results, organizations can maximize the effectiveness of their leadership development and return on investment by customizing the program to address their unique organizational needs.
One of the first steps in the program planning stage is to conduct an informal needs assessment to understand what is driving the desire for leadership development in the organization, what challenges or opportunities exist, and what are the desired outcomes for the program. This initial assessment can take place through conversations with an executive sponsor and key stakeholders, reviewing existing metrics such as employee engagement survey results, reviewing existing leadership programs, performance management processes, and identifying who the target audience will be for the program.
It's also important in this phase to understand the vision, mission, and the desired culture of the organization to ensure that the content and strategies will reinforce the desired culture.
An integral part of the assessment that shows up in the implementation phase, is conducting some type of leadership effectiveness assessment such as Human Synergistics Leadership Impact (360-degree) assessment for each participant. This provides each participant with data on how their leadership behaviors are impacting their employee's engagement. A composite report will reveal how the participant's combined behaviors are impacting the organization. This allows the participants to zero in on the key learnings that will have the greatest impact on the outcomes.
This initial assessment also provides a baseline metric from which to evaluate the efficacy of the program once complete. It's helpful for the organization to identify other existing metrics that can be used to measure the impact of the program such as employee retention, customer loyalty, or even productivity or profitability.
To maximize buy-in to the program, support participants during the program, and sustain behavior change after the program, we'll incorporate contemporary change management methodologies such as creating executive sponsorship, communicating a clear vision for the program, involving participants in the development, and proactively planning recognition, and sustainment strategies. Organizations invest a great deal of time, money, and resources to ensure they generate their return on investment, it's critical to do this proactive post-program planning.
---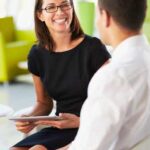 Program Development
Because Coaching Engagement is a proven program that has been taught worldwide and uses research-based content and skills, this program can be implemented quickly and easily. However, to maximize the effectiveness of the program for the unique needs of the participants and their organization, we will tailor the content, practice sessions, assignments, and modalities to best meet their unique needs. The methodology for developing the program will have 6 main components:
Proven Principles.
The core principles, skills, and learning activities are based on the proven research of Human Synergistics, Gallup, Kouzes and Posner, and bodies of work in Emotional Intelligence, Human Performance and Conversational Intelligence. This allows the participants and the organization to have greater trust in the content, and greater confidence in applying the principles and techniques in real life.
Participant Involvement
By involving participants in key decisions that influence their learning, they are experiencing the type of participative leadership the most effective leaders in the world use (change managers as well). Some examples are identifying 2-3 leadership behaviors they'll focus on over the year (based on their 360-feedback survey results). Another example is choosing their guiding principles as a cohort, choosing which employees to coach in their practicums, or how they'll measure success after the program.
Blended Learning
Coaching Engagement uses a blend of learning modalities including Instructor-led sessions, peer group learning, experiential learning, and self-directed learning. Research shows that different participants have different ways that they learn best. For example, some people learn best through reading, some through mentoring, some through practicing the new skill. Coaching Engagement incorporates all these modalities ensuring that each participant has access to the method they learn best through. We know that psychomotor skills (such as communicating positive feedback) take practice with expert feedback. Since just reading about a new behavior is unlikely to develop the skill, each session includes deliberate practice in a safe setting with expert feedback. Participants will also be asked to do short practicums where, between each module, they practice applying the new skill(s) with actual team members back in the workplace. Peer group learning promotes understanding through conversation, exploration, and the notion of creating a 'mental struggle' to facilitate applying the concepts to real life.
Experiential Learning
A critical component of Coaching Engagement is experiential learning. In addition to the most current theory on leadership, each module in Coaching Engagement has been carefully designed so that participants practice the skills of engaging coaching, receive engaging coaching, and take on assignments to coach actual employees and colleagues between each module. Part of developing the program is to garner the support of executive leaders and buy-in of participants to complete these assignments with actual employees during working hours, between sessions. While its' common at first for participants to be concerned that they won't have time for these additional assignments, the truth is that these assignments are coaching conversations they should be having with their staff anyway – we're just asking them to shift the content of those conversations to engagement and performance. Therefore, unless the participant is not spending time with their staff, this would not require much extra work.
Cohesive Team
Because participants will be participating together as a cohort over the course of the year, they will in effect, be a team. This team has the potential to create a powerful support structure for each other in practicing and applying new strategies. They also can connect with each other in a way that creates high trust relationships that will outlast the program.
As well it is a powerful opportunity for the participants to experience what it is like to both create and be a part of a cohesive and high-performing team. The most effective teams in the world work on their team effectiveness on purpose. Participants will identify and learn some of the key characteristics of the most high-performing teams and implement those components into this cohort. Throughout the year they'll have opportunities to debrief what is working well and adjust areas they want to improve. Participants are encouraged to apply these key characteristics with their own teams.
Helpful Structures
Every organization has structures, processes, and ways of behaving that can help participants to apply key learnings consistently and to sustain those behaviors over time. For example, many organizations have Performance Management programs (PMP) that require leaders to set goals, conduct quarterly performance reviews or year-end evaluations. These activities become placeholders to ensure leaders are talking with their employees about their performance. What we've found is that by purposely embedding Coaching Engagement strategies into existing structures that 2 things happen:
The return on investment in the Coaching Engagement program is amplified through helpful structures (such as PMP) encouraging leaders to do these activities consistently. In turn, the return on investment in helpful structure goes up due to the quality of the performance conversations improving, thereby increasing participation and buy-in from employees in processes like these. It's a win-win.
Setting the Stage
In collaboration with the executive sponsor and stakeholders such as Human Resources or the learning and development team, communicate the desired outcomes and benefits of the program to key stakeholders. Determine the criteria for selecting the participants for the program. Participation in the program should be positioned as a development opportunity in line with the participant's career goals. It's important to involve the participant's direct manager(s) in the selection process.
As part of the communication process, a presentation can be created and shared with stakeholders, direct managers, and even participants, so that they better understand the intent of the program. Far too often, participants are told to attend leadership workshops with little insight as to why. It's not uncommon for leadership development to be perceived as remedial ('I'm here because I've done something wrong) and this undermines the effectiveness of the learning and sends the wrong message to the organization. While folklore has suggested great leaders are born, we know that great leadership can be learned – we just need to learn the right knowledge, skills, and attitudes to be successful. This is exactly what leadership development is meant to do. Finally, determining the dates, locations, and other logistics needed for a successful program.
---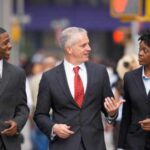 Program Implementation
In some ways, program implementation will have begun with the initial needs assessment. Asking questions about the current leadership culture and the desired outcome for the program tends to raise awareness and interest in the value of leadership development and can pave the way for greater executive sponsorship and organizational support.
Pre-Program Implementation
Now that the stage has been set through raising awareness and garnering buy-in for the program, participants are formally invited to the program including proactively protecting and communicating all 12 dates, times, and locations for the program.
Leadership Impact Assessment
The objective here is to provide each participant with feedback on how their current leadership behaviors are impacting their team members. The main methodology will be to use an assessment based on the extensive research of Human Synergistics and use their Leadership Impact Assessment tool. Each participant invites 6-12 people to provide feedback on their leadership impact. This includes team members, peers, and their manager(s). This provides each participant with actual data leading to greater buy-in for the need to improve their leadership impact. Each participants results are confidential and only seen by them and a certified Human Synergistics facilitator who will conduct a 1-on-1 coaching session with each participant. The focus of these sessions is to increase understanding of the results but importantly to help identify areas the participant could work on to improve their impact. Of course, participants are encouraged to share their high-level results with their manager to support their development, but this is a choice. A composite report will be shared with the cohort so that they can see common areas of strength and identify areas they want to improve. (See course objectives).
Human Synergistics research shows that when organizations have a primarily constructive culture, they tend to have higher profitability, higher employee engagement, and higher customer loyalty. Therefore, it's possible for the organization to adopt these Human Synergistics leadership behaviors as 'the way we lead around here' effectively creating a leadership brand for their organization.
C.O.A.C.H.
As the 12 sessions unfold, each module will focus on a core principle, knowledge, skill practice, and application in real life. Each core concept then builds on the next one, creating a synergistic effect on the leader's impact. Connecting, Observing, Assessing, Coaching and Honing are 5 of the corner stone techniques and are explained in the Objectives section. Participants learn and practice these components in a safe setting, then use these proven principles and skills with their teams.
Peer Pods
In addition to the instructor lead 6-hour workshops each month, participants are assigned to small peer groups of approximately 3-4 participants. They are asked to meet once per month in between workshops to practice skills, discuss challenges, and provide feedback and ideas to each other on real life issues. This provides a network of support beyond the workshops and often beyond the program.
Practicums
Between each monthly workshop, participants are asked to complete a practicum. The intent is to have the participants use the specific practices from the workshop with team members or colleagues in real life. This allows the leader to being using the newly learned skills right away – increasing their positive impact on their teams as well as increasing their retention and confidence in the new skill. This real-life application is essential in having the participants experience the value of the technique(s) and in motivating them to continue to these techniques consistently.
While participants are encouraged to apply their key learnings throughout the program, there are only 5 more formal practicums. We know that participants are balancing their job responsibilities as well as their personal lives so each practicum is designed to be done in place of a meeting or coaching conversation they would normally have – not in addition to. As an example, if a participant holds a regular 1-hour meeting with their team member anyway, they'd be asked to simply shift the content of the existing meeting to focus on applying the strategies from the program.
Video Tape Practice
A powerful option to Coaching Engagement is to include video tape practice. This can be done in the monthly 6-hour workshop, in their Peer Pods, or at the participants own discretion if they choose. This methodology allows the participant to videotape themselves practicing a leadership or communication technique then observe their own performance by watching the recording of the tape. This increases their awareness of the behaviors they are doing that are creating a positive impact and those behaviors that may be detracting from their desired impact. It's often the subtle nuances that can result in a more profound impact and seeing ourselves in action can help to highlight these subtleties.
Helpful Structures
As mentioned in the planning phase, there are organizational structures that can help and be helped by embedding the practices from Coaching Engagement, into these helpful structures. For example, the Connection meeting can be embedded into the Performance Management Process to understand and employees' career goals or perceived challenges with their work goals, at the beginning of the cycle. Another example is embedding the Coaching Meeting framework into the quarterly review process. Another might be incorporating the feedback and ideas model into the organization's recognition program, and so on. This is an integral part of reinforcing and sustaining the right behaviors. Experience shows that organizations who have embedded these practices with this much rigor see positive impacts in their culture, productivity, and customer loyalty (triple bottom line).
---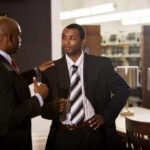 Program Review
When organizations choose to go deeper with a 1-year leadership development program they are creating a tremendous opportunity to truly enhance their leadership effectiveness and maximize their return on investment for the participants, the program, and the organization: As participants learn new strategies and apply those with their teams, they gain experience, confidence, and are more likely to continue using those strategies – they develop mastery. The program can be adapted to address current issues and make ongoing improvements. The organization benefits from the leaders applying the new behaviors consistently, helping to create and sustain the desired culture.
To help ensure the participants and the organization get the most out of the Coaching Engagement program, the program review is built into the process.
Ongoing Review: After each monthly module, participants provide feedback and ideas on the content and activities for that specific session. This allows the instructors and the participants to continually assess what's working and make ongoing improvements so that each successive session is even more impactful – continuous improvement. This is done through a short feedback survey (Level I) and through ongoing verbal feedback and ideas. In addition, participants receive real-time feedback from employees and colleagues as they practice their skills in real life, allowing them to continuously improve their impact.
Quarterly Review: Each quarter we'll assess the participants learning (Level II) and solicit feedback on the program. This continuous review helps to keep the leadership topic top of mind for participants and encourages them to apply the key concepts consistently. Finally, it models for the participants, a leadership best practice of seeking feedback and ideas continuously.
Midpoint Review: At the 6-month mark a review of the overall program is held with the sponsor and key stakeholders to check in on the participant engagement, sponsor support, and any metrics that were identified (such as employee retention or PMP adherence) in the planning stage. While it would be too ambitious to expect a shift in something like organizational employee engagement, there may be pulse check surveys or ad-hoc employee feedback that can be signals for the program.
Final Program Review: At the conclusion of the formal program participants will complete a knowledge test and complete a more thorough evaluation of the program including a self-evaluation on perceived improvements in their own leadership effectiveness. A meeting will be held with the executive sponsor and key stakeholders to review what worked, what could be improved, and importantly, how to sustain success behaviors after the course. Any available metrics (such as PMP participation, employee retention, productivity) can be compared to baseline metrics pre-program. It is recommended that participants complete another Human Synergistics Leadership Impact Survey to see what areas have improved in comparison to their initial assessment at the outset of the program. However, some organizations and or participants may want to wait for the 18-month mark to allow more time for leadership efforts to be felt. The sponsors and key stakeholders will be encouraged to create quarterly placeholders to talk about leadership, culture, and employee engagement.
---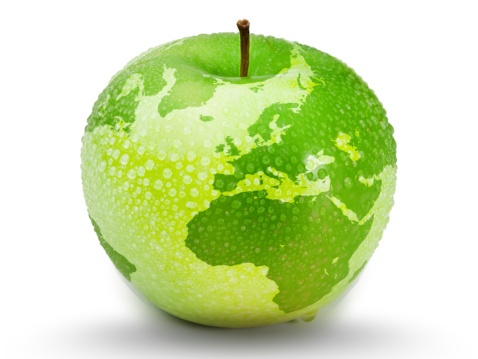 Industries
This service is primarily available to the following industry sectors: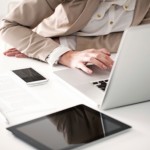 Telecommunication
History
The telecommunications industry consists of businesses that enable global communication, whether via the phone or the Internet, via airwaves or cables, wiring or electronically. These businesses built a platform that supports data to be transferred anywhere around the earth in the form of words, speech, audio, or picture. Telephone (both landline and wireless) operators, phone companies, telecom companies, and Internet service providers are the main corporations in the industry. In the past, the telecommunications industry was dominated by a small group of large national and regional companies.
While they enjoyed somewhat of a monopoly, they also carried the burden of building all of the infrastructures, from placing telephone poles and stringing thousands of miles of telephone cable and to constructing central offices for switching equipment. This era was characterized by the old dial telephones and payphone booths which allowed people to make calls while outside of their houses or while traveling abroad. You can appreciate the challenges and investment it took to construct telephone poles and run cable through rugged terrain whether over mountains, across rivers, or through forests. This is partly why you see telephone cable run beside major highways or railways. As wireless phone technology emerged in the 1990s these telecom companies were the ones building the Cell Phone towers and relay equipment. The sector has been caught up in fast development and innovation since the early 2000s.
Current Position
Government monopolies have been commercialized in many nations throughout the world, and they now confront plenty of new rivals. Traditional markets have been flipped upside down as mobile service growth outperforms fixed-line service growth. You can imagine that in many developing countries it would be far more expedient and far less expensive to construct one cell phone tower that can provide mobile service to hundreds of people, rather than 100's of telephone lines to those same customers. Fiber optic is bringing a revolution in the telecom industry.
These cables use light-based technologies to convey data. Data is turned into a light pulse, which is delivered and received across a bundle of glass wires. Fiber optic connections provide a substantially wider bandwidth than standard copper cables because light can be carried at a much faster speed and frequency. Compared to copper lines, fiber optic cables offer much more bandwidth, speed, and security. There is little question that the fiber optic cable industry will continue to grow as technology advances and more uses are discovered. With 5G becoming more and more of a reality, a solid foundation in fiber optics is critical to its success.
As fiber optic technology has progressed, a number of applications have emerged in a range of sectors. Fiber optics have long been used in the medical profession for lighting, image transmission, and laser signal transmission. Looking ahead, a growing variety of applications have the potential to become accessible, such as a new technology that might speed up tissue repair and cancer therapy.
The worldwide web has begun to overtake voice as the primary business. Telecom services offer the infrastructure for data to be shared electronically, whether wirelessly or via wire connections. Documents, statistics, projects, emails, and anything else may be shared with your coworkers in the next office, a customer on the other side of the county, or one of your international offices.
Businesses may now use mobile communication to streamline workflow and efficiency thanks to smartphones and mobile devices. Employees can use their mobile devices to access certain applications, respond to emails, work on presentations, and participate in teleconference calls. The fusion between telecommunications and information technology became extremely clear and demand for services like internet, voice over IP, and video conferencing exploded as a result of the Covid-19 pandemic and millions of workers suddenly working remotely.
Future Outlook
Telecommunication is one of the most major infrastructure projects to secure from a security standpoint. There are a variety of institutions that rely on telecom to offer safety, ranging from natural disaster relief to military demands.
Consider the following scenario:
The government spends a lot of money on communications infrastructure in order for security services to be able to counter threats and protect its citizens.
According to Statista, the telecom industry accounts for $520 billion in yearly global spending. The United States, with one of the world's largest telecom markets, is understandably the winner. This is excellent for US and Canada since the telecommunications sector's expansion and development boost the economy. There are several reasons the telecommunications business is so popular in the United States and Canada. To begin, it includes the distribution of cables and wiring, voice over Internet Protocol (VoIP), telecom through satellite, cell towers and infrastructure, resellers of commercial telecommunications, and most recently, television services over fiber optics.
Telecommunications businesses are a unique group of stock in that their shares have demonstrated both income and growth qualities at times. Small firms that provide wireless services provide the highest possibilities for a share price increase for growth investors. Larger corporations that deal with equipment and services, on the other hand, tend to be safe zones for conservative, income-oriented investors.
Individual suppliers, on the other hand, might grow and fall in response to changing demand. For numerous years, a corporation may benefit from its regulatory advantages (telecom companies, like other utilities, were sometimes shielded from competitors by federal mandate) and earn consistent, high dividend yields (generated by high monthly revenue from its stable customer base). Then, all of a sudden, technical advancements or partnerships and purchases generate uncertainty, allowing for loss—and then a fresh start with new growth. The demand for the industry's services is increasing every day, which presents several prospects for investors. Even in times of crisis, the industry is relatively solid, which helps it attract investment.
---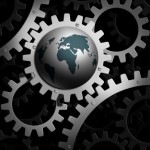 Information Technology
History
When we think of IT, we often think of computers and the internet are the first two things that come to mind. Information Technology is a standard part of our daily lives. It would be hard to imagine a world without computers, cell phones, text messages, social media, video games, and e-learning. We use technology daily. We use information technology for business, research, science, healthcare, entertainment, communication, and school. Children do not need to go to a library to research a topic to complete their homework in today's world. Instead, they have instant access to thousands of libraries worldwide via computers and the internet without even leaving their home or classroom.
The use of computing, memory, networking, and other physical equipment, infrastructure, and operations to produce, analyze, store, secure, and share all types of electronic data is known as information technology (IT). In contrast to the technology used for personal or entertainment purposes, IT is ubiquitous in almost all industries, from telecommunications to farming and healthcare to construction. To some degree, the industrial age, with automation such as the 'assembly line,' freed up more workers from manual labor to focus on information and innovation – more time to think. This automation helped accelerate the use of technology and access and communicate large volumes of knowledge, leading to the information age. As IT has evolved, it's referred to as having five generations, with the first generation between 1940 and 1956.
One of the first high-speed digital computers was the Electronic Numerical Integrator and Computer (ENIAC), which could compute a wide range of arithmetic operations. It was a thousand times quicker than previous-generation electromechanical machines. However, it did not have the ability to store programmed instructions. Back then, a single business computer in the 1970s might have weighed one thousand pounds and consumed 16 square feet of space but would have had about 5 MB of storage. Through many innovations, these days, a typical cell phone that weighs less than a pound and sits in the palm of your hand can have some 512 GB of storage.
Current Position
Fast forward to the modern-day with the emergence of Artificial Intelligence, and machine learning is considered the 6th generation of IT. Artificial intelligence, or the construction of intelligent computers that can operate and behave like humans, is the subject of much of today's research. Some of the tasks being tested and done include voice recognition, facial recognition, GPS applications, robotics, education, and medicine. Though machine learning is still relatively new, some applications are already commonplace. One example of speech recognition is with Apple I-phone's 'Siri' and the ability to ask 'Siri to send a text message, get directions, or play a song list. Another example is facial recognition such as when signing onto a laptop computer rather than having to type in a password. In addition to these user conveniences, another primary objective of Artificial Intelligence is to help automate business processes that free up human resources to take care of other needs. Artificial intelligence can also provide insights through complex data analysis and engage with customers without human interaction.
AI does this by quickly analyzing large amounts of data and using sophisticated algorithms to identify patterns. AI enables the machine to anticipate future behaviors or events based on the patterns, which some people would call machine learning. Think of 'autocorrect' when you're typing a text message. Another example of A.I. applications in real life is driverless vehicles or autonomous heavy equipment used in mining. Here, sophisticated computers and camera networks integrated with satellite information make complex real-time decisions, freeing the 'human' for other tasks.
Future Outlook
The technology industry in the United States is one of the most sophisticated in the world. North America, especially the United States, accounts for more than 40 percent of the five trillion dollars worldwide IT industry. The sector generates $1.8 trillion in real worth GDP (more than 10 percent of the country's economy) and employs 11.8 million people in the United States. According to CompTIA, there are more than 525,000 software and IT services enterprises in the U. S. In Canada, the computer and software sector employs over 450,000 people.
Information technology may seem like a 'green' industry without smokestacks or direct environmental impact. However, indirect environmental impacts include some of the precious metals that make up technology hardware or the energy consumption required of larger server farms or banks of computers used to make high volume, fast, complex calculations. One example of this dilemma is the emerging cryptocurrency trend.
While many of us think of information technology like computers and the internet, it has existed for thousands of years in various forms and continues to evolve. Information technology has allowed humans to gather and share historical, current, and emerging information worldwide. One example is the Covid-19 pandemic and the sharing of vaccine research and breakthroughs between countries worldwide immediately.
Another emerging field is Nanotechnology. In this field, computer scientists strive to design smaller, faster microchips that can help to deliver medicine to a specific cell or repair a heart valve without the need for surgery.
Information technology has enabled people to gather and analyze large amounts of data quickly, research and share information worldwide, communicate broadly, and continually automate repetitive tasks and focus their efforts on other frontiers.
---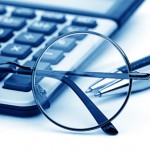 Healthcare
History
The health care industry includes an extensive range of organizations and individuals. Some examples of health care organizations include those that provide healthcare directly to patients, those that develop and provide medications or supply medical provisions.
One of the world's largest sectors is healthcare. It has a direct impact on people's quality of health in every country. The primary purpose of health care is to promote optimal health, prevent illness and disease, assess, treat, and control disease, sickness, injury, and other physical and mental disorders.
Health Care is a significant employer and includes doctors, nurses, medical imaging technologists, pharmacists, surgeons, respiratory therapists, chiropractors, biochemists, researchers, psychiatrists, social workers, paramedics, and more. While the dental industry is a sector on its own, its purpose is also to promote optimal health. The focus is to promote optimal oral health, prevent disease, and assess and treat oral health. The dental profession includes dentists, oral surgeons, hygienists, dental assistants, and specialists such as prosthodontists, orthodontists, etc.
In 2019 there were over 644,000 people employed in Canada's hospital system, with over 90,000 doctors in general and some 300,000 registered nurses. In the U.S.A., there are over one million physicians. Imagine the number of related jobs when we include Residential care homes, community-based clinics, medical supplies, cleaning and maintenance, food services, clothing providers. The list seems endless.
Current Position
While the healthcare industry provides many employment opportunities, there is a cost to providing these services.
Different countries have different healthcare provisions and funding models. For example, Canada has a universal healthcare model primarily funded through taxes to ensure everyone has easy access to healthcare regardless of their economic situation. In the U.S.A, there is a combination of the models financed through public, such as Medicare, or private insurance, and individually funded. There are different methods of funding health care systems:
1. Government taxes
2. social health insurance
3. private health insurance
4. personal payments
5. donations to health charities
The United States spends the most on health, at an average of $10,224 per person. U.S. paid nearly 5 trillion on health by the end of 2019, accounting for 17.8% of the country's G.D.P. Swiss, France, Denmark, and Vienna are among the top health-spending countries.
Before the advent of worldwide travel and instant global communication, healthcare developed country by country in isolation of each other, some societies have succeeded in creating robust healthcare systems. At the same time, many 3rd world countries continue to struggle to provide adequate healthcare for various issues. Advancements in technology and communication have allowed us to share extensive medical Research, data, and knowledge worldwide quickly. So knowledge is no longer the main challenge holding countries back from advancing their healthcare. The more significant issues tend to be funding healthcare provision, including building the infrastructure such as community clinics and hospitals or establishing supply chains to provide those services.
The U.S. and Canada -19 pandemic in 2020 saw a remarkable collaboration between countries and pharmaceutical companies as they worked together to share data, discoveries and accelerate the testing and acceptance of worldwide vaccines. Again, through technology, communication, and logistics, these cures were communicated globally. However, the ability for countries to fund, attain and distribute the vaccines varied greatly. Testament to the humanity that does exist worldwide, countries were striving to assist one another, such as sourcing, paying for, and distributing oxygen equipment or vaccines.
Future Outlook
One dilemma that many healthcare systems face, at least in North America, is the tension between urgent care and community-based or preventative care. For example, most hospitals are open 24 hours a day, seven days a week, and have emergency rooms. These emergency departments have highly trained doctors and nurses and have the best equipment, genuinely saving people's lives. Saving lives reinforces the desire to focus funding on acute care. The dilemma is that the more funds go to critical care, the fewer funds remain for community-based programs with limited budgets. These preventative programs could prevent the patient from needing to go into the emergency room in the first place. One example is funding heart disease prevention programs versus equipping cardiac wards with more cardiac equipment and cardiac surgeons. While it may seem obvious to try to prevent heart attack, the heart patients are coming in the hospital's door and need emergency care. It creates a catch-22 for the healthcare organization. A more recent example was the Covid-19 pandemic and vaccine hesitancy. Do health care organizations invest in educating people on the efficacy of Covid-19 vaccines and making those vaccines available? Or should the organization purchase more ECMO (extracorporeal membrane oxygenation) to treat patients with severe lung impairments due to Covid? These are philosophical, political, and economically challenging dilemmas that need to be overcome.
The Healthcare business is vast, and it's only becoming more significant as the country's population grows. The worldwide healthcare industry generated $1.853 trillion in sales in 2018.
Generally, our populations are aging, along with a rise in chronic illnesses. These are two critical factors driving healthcare growth. While the average life expectancy of someone born in the 20th century was 51 years old, today's life expectancy in North America is closer to 81 years of age.
The aging population, together with the pandemic, put a strain on many country's healthcare systems. Healthcare in the United States presently costs more than $1.8 trillion and is one of the most expensive in the world. Furthermore, these expenses have been increasing at a higher rate than the economy or workers' pay. This can make it challenging for some people to get the medical services they need.
The promise may lie in the fusion or coming together of different sectors. Initiatives such as automating procedures to make them more efficient and free up personnel will help. Another example is in Research and development in creating new treatments. Still another example is in technological advancements allowing better treatments with fewer side effects or telecommunications, enabling organizations to communicate discoveries and treatments worldwide quickly.
---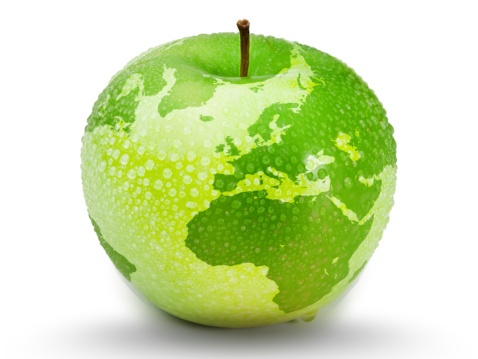 Locations
This service is primarily available within the following locations: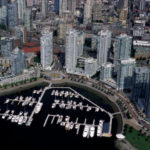 Vancouver
History
Vancouver, BC, is Canada's 3rd largest city and the largest urban center in the west. Vancouver is known for its natural beauty, surrounded by the Coast Mountains on the north, the Pacific Ocean on the west, and fertile river delta farmland to the south. There are approximately 2.6 million people in the greater Vancouver area.
While indigenous peoples have lived there for centuries, B.C.'s rugged mountain terrain, together with Vancouver's far west location, had it been one of the last regions in Canada to see development. It wasn't until the opening of the Canadian Pacific Railway in 1887 that the west opened to the rest of Canada. With its seemingly endless forests, mountains, and oceans teeming with salmon, the primary industries were forestry, mining, and fishing for years.
The Port of Vancouver is protected from the open ocean by Vancouver Island, the Port of Vancouver is a deep-water port allowing access for ocean-going freighters and cruise ships. The easy railway access provides a gateway for exporting lumber, minerals, grains, and even oil from Alberta. The opening of the Panama Canal in 1914 allowed shipping of grain, lumber, and other exports to the east coast of North America and Europe. Today the Port of Vancouver sees over $200 billion in trade with 170 different trading economies.
Being on the west coast, it has been a gateway to the Pacific Rim. With East Asian, Chinese, and Japanese immigration, Vancouver has a diverse, multicultural vibe. The World Exposition of 1987 helped to put Vancouver on the global map. Its natural beauty, proximity to recreation, and relatively inexpensive currency compared with other countries have made Vancouver an attractive place to live.
The Winter Olympics in 2010 further helped Vancouver's popularity. Over the last 20 years, it has shifted from primary industries like forestry and mining to include software, technology, fashion, entertainment, biotechnology, construction, utilities, and tourism.
Current Position
The tech sector in Vancouver has approximately 1100 companies and employees close to 90,000 workers. TELUS, Canada's 2nd largest telecommunications company, is headquartered in Vancouver and employs over 26,000 employees.
The biotechnology sector is one of the fastest-growing sectors in Vancouver, employing over 17,000 people and contributing $14.4 billion to British Columbia's GDP. The research conducted in B.C. on cancer has been recognized globally as the leading edge.
Sometimes referred to as Hollywood of the North, Vancouver also has a growing film industry employing some 70,000 workers and is the 3rd largest motion picture industry in North America.
The Fashion industry in Vancouver has seen some global recognition with brand names such as Lululemon, Aritzia, or Hershel. There are approximately 700 fashion businesses employing some 14,000 workers.
With its temperate climate, deep-water port, and proximity to world-class recreation, the tourism sector employs some 70,000 workers and brings in approximately $4.8 million in revenue. Three local mountains offer skiing, hiking, and mountain biking with sailing and windsurfing at the water's edge. World-renowned Whistler Blackcomb ski resort is only 90 minutes away. Cruise ships bound for Alaska, Hawaii, or California make regular stops allowing passengers to enjoy the cities multi-culture foods, tour one of the cities many parks such as Stanley Park or stroll along with one of several sea walls.
Future Outlook
One of Vancouver's strategic initiatives is to become the 'greenest city.' While this helps maintain its natural beauty, it also supports Climate Action and the reduction of global warming. Vancouver's ability to support climate action is greatly enabled by B.C.'s Hydroelectric power infrastructure providing green energy. B.C. Hydro is headquartered in Vancouver and employs over 6000 workers.
There are two prominent universities in Vancouver, the University of British Columbia and Simon Fraser University attracting international students worldwide. These international students add to the cultural diversity and youthful vibe of the city.
As with most cities around the world, Vancouver has been impacted by the Covid-19 global pandemic. Canada's health care model of universal access enabled citizens in Vancouver easy access to vaccines and helped Vancouver to allay some of the more significant health impacts on people and the economy.
Health orders restricting social gathering demanded organizations to provide remote work arrangements for their workers, amplifying the need for virtual meeting applications and faster and more stable telecommunications. In some ways, the Covid-19 pandemic accelerated the appetite for and innovation in technologies that support remote work and illuminated the need to invest more in biomedical research.
A report by CBRE showed that of 30 technology centers in North America, Vancouver was at the top.
It's anticipated that the technology sector in B.C. will grow by 4.7% over the coming years.
Vancouver's population will grow significantly over the next ten years between immigration, technology, telecommunications, biomedicine, tourism, and the environment.
While the tourism sector may recover more slowly over the next two years, the general economy is expected to grow 4.7 % over the next few years.
With its diverse culture, multi-sector economy, dependable healthcare, and solid infrastructure, Vancouver is sure to remain a vibrant, attractive, growing city.
---
San Francisco
History
San Francisco is a world-renowned city located on the coast of northern California, USA. San Francisco has a population of approximately 880,000, with the greater metro San Francisco area being home to some 4.7 million people.
Known for its natural coastal beauty, international culture, and landmarks like the Golden Gate Bridge, it is the 6th largest economy in the U.S. with $500 million in Gross Domestic Product.
The indigenous people of the Ohlone originally inhabited the area. Spanish settled into the area in 1700 and established a fort – now known as the presidio – to guard the entrance to the San Francisco Bay. As more people moved west from the more populous United States and north from southern California, San Francisco was declared part of the United States in 1846. Shortly after, gold was discovered in the foothills sparking the Gold Rush, a dramatic increase in population, and becoming a port and hub for the gold rush.
The construction of the Central Pacific Railway drew thousands of Chinese immigrants as laborers and became known as San Francisco's infamous Chinatown and was the most significant Chinese settlement outside of Asia.
Current Position
Today, San Francisco is now the 4th largest city in California and the 17th largest in the U.S. Being on the west coast, it is an international seaport, airport, and business hub and considered the most prominent export to Asia of any other U.S. City. This international trade is the 10th largest in the U.S. and results in over 70 consulates and foreign trade offices in San Francisco. Nearly 50% of residents are born abroad.
Before the Tech and Software sectors boom, San Francisco was probably best known for its thriving tourism and hospitality industry. Before the Covid pandemic, San Francisco regularly saw some 26 million visitors bringing in some $9 billion to the local economy. The temperate climate, natural scenery, and its many world-renowned attractions such as the Golden Gate Bridge, Fisherman's Wharf, Alcatraz Island, or its Street Cars. It's also a hub for international conferences with its Moscone Center, over 270 hotels, generating over $600 million in revenue, and 76,000 jobs.
It is considered one of the innovation capitals of the world, and its proximity to Silicon Valley hosts some 1900 technology companies. San Francisco is a center for six emerging markets.
The I.T. and Software sector has over 300 IT firms with over 71,000 skilled I.T. professionals. Its collection of prestigious research universities such as the University of California, Berkley, Standford University, and the University of San Francisco produces more Ph.D. scientists than any other metropolitan area in the U.S.
Future Outlook
In the Digital Media sector, there are over 300 digital media companies in the Bay Area, with several of the biggest names in the industry operating in the area: Pixar, Twitter, Dolby, and DreamWorks, to name a few. San Francisco is considered the birthplace of the modern biotech industry. Close to 300 life science firms support over 300,000 jobs and augment California's gross product by $68 billion. It has 2 of the highest-ranked Biotech firms in the U.S. There are biotech programs at four major research universities, including Stanford University, UC Berkeley, and the University of San Francisco.
It has a thriving Environmental or 'clean tech' sector. In 2014, San Francisco was chosen as a Climate Action Champion and rated the #1 U.S. city in the Clean Tech Leadership Index by the Clean Edge group. It has over 225 cleantech businesses with over 104,000 jobs. With progressive local leadership creating tax incentives for clean energy businesses and proximity to leading-edge research universities, it is ideal for environmentally friendly start-ups.
As with most cities around the world, San Francisco was impacted by the Covid-19 global pandemic. Between 2020 and 2021, approximately 24,000 people migrated out of the area, with an initial job decline of 28%. Its hospitality sector was down to 41% of the pre-pandemic peak, and GDP was down 0.1%. Despite this downturn, some sectors saw growth between the first quarter of 2020 and the 2nd quarter, such as web hosting or data processing. With much of its economy centered around the six emerging sectors mentioned earlier; I.T., Software, Digital Media, Biotech, cleantech, and international business, it is forecast to see job growth recover over the next three years and GDP grow 9%.
With its diverse culture, multi-sector economy, and international reputation as a progressive and innovative economy, its resilience is projected to rebound quickly and achieve long-term growth.
---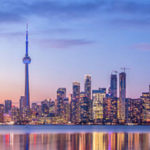 Toronto
History
Toronto is Canada's largest urban center in Canada and is considered a world-class city.
Greater Toronto has an estimated population of 6,254,571 in 2021. Toronto is the capital of Ontario and is located on the north shore of Lake Ontario. It is a commercial, financial, industrial, and cultural focal point in Canada. It has a reputation of being a lively and fast-paced city, and to some degree, it's Canada's equivalent of New York.
Toronto is located on the shores of Lake Ontario. The origin of the word Toronto is from Tkaronto, which is a Mohawk word meaning "where there are trees standing in the water." Toronto has a complex indigenous history and is home to many diverse First Nations, Inuit, and Métis peoples. The land acknowledgment lists the Mississaugas of the Credit, the Anishnabeg, the Chippewa, the Haudenosaunee, and the Wendat peoples. Although people have lived in what we know as Toronto since the last ice age, in 1793, it became an urban community when the British coined it 'Town of York' and became the City of Toronto in 1834.
Toronto is a multicultural city with and the 2016 Census revealed that 47% of the population was immigrants, which is significantly higher than 21.9%, which was the total percentage of immigrants in Canada. The top five countries immigrants came from in Toronto are China, the Philippines, Sri Lanka, and Italy. Jamaica was sixth and almost tied Italy in fifth place.
Current Position
The Port of Toronto plays an essential function in making sure cargo moves through the extensive road, railway, and air access network. Despite the Covid 19 pandemic, the port processed over 2.2 million metric tons of freight in 2020. This is important to keep wholesale and retail trade flowing, one of Toronto's three most prominent industries. The other two largest industries are financial services and real estate. The labor force is primarily employed in professional, clerical, manufacturing, retail, and service work.
Toronto employs 50,000 people in fashion and apparel with well-known companies such as Canada Goose, Joe Fresh, and Roots. Seven Toronto colleges and Universities have fashion-related programs to support the industry. Toronto is one of the top five filming destinations in North America and has the infrastructure to support productions. Pre-COVID, Toronto's film industry brought in 2 billion dollars per year.
Toronto is a business hub with over 696 corporate headquarters and 38% of Canada's business headquarters. There are over 800,000 businesses with an economy of $332 billion.
Canada's major banks, such as the Canadian Imperial Bank of Commerce and Toronto Dominion Bank, are headquartered there. The Toronto stock exchange is renowned in North America (second to New York). Toronto's main street Young Street is said to be the longest street globally at 1896 km.
Toronto has Canada's largest exposition – the Canadian National Exhibition –and Canada's largest zoo with 5000 animals and listed 15 on a list of the 50 best zoos in the world.
The C.N. Tower (Canadian National) is 553.33 meters high and is considered an architectural achievement. The C.N. Tower held the world record for the tallest free-standing structure for 34 years. In 1995 the C.N. Tower was classified as one of the Seven Wonders of the Modern World. It serves as a telecommunications and tourist hub. The C.N. website states that the C.N. tower has over 1.5 million visits each year – this is, of course, pre-COVID numbers.
Future Outlook
Toronto is a hot spot for education and the arts. It has the University of Toronto, Ryerson, and York University. It has art galleries such as the Art Gallery of Ontario, Ontario College of Art and Design, Royal Ontario Museum, Ontario Science Centre, Toronto Symphony Orchestra, and the National Ballet of Canada.
The Toronto Region Board of Trade, in its 2021 annual report, recognizes the work completed in response to the COVID-19 health pandemic. They mentioned the significant digital expansion that businesses had to undergo and the support that helped them adapt to remote work. It also included companies developing new product lines and being creative in their marketing to reach customers. The ability for manufacturers to shift priorities and meet the needs of Personal Protective Equipment and ventilators was a challenge, but it was all hands-on deck. The Toronto Region Board of Trade provided virtual events and online programs to meet business needs.
What is next for Toronto? Because Toronto is a significant business hub in Canada and with a cosmopolitan culture, it has a bright future. The Financial times listed Toronto as the 2nd best 'top city of the future. It's seen as the number 1 technology hub in Canada and 5th largest in North America. With its proximity to the USA, access to the Great Lakes, and international economy, the future is bright for Toronto.
---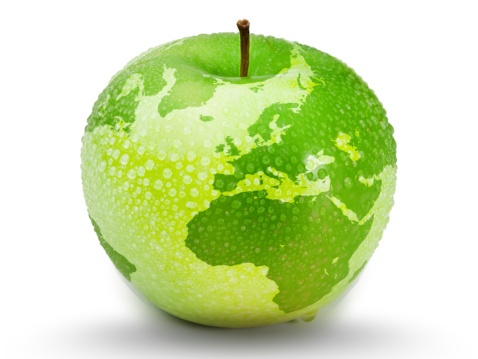 Program Benefits
Human Resources
Engaged employees
Increased retention
Improved brand
Constructive culture
Increased motivation
Reduced stress
Develop leaders
Career development
Increased recognition
Inspiring leaders
Management
Clear vision
Aligned goals
Effective teams
Achieve goals
Facilitate change
Process improvement
Increased effectiveness
Save time
Inspiring leadership
Motivated staff
Production
Improved performance
Increased profitability
Customer loyalty
Continuous improvement
Achieve goals
Facilitate innovation
Increased collaboration
Skilled staff
Overcome challenges
Reduce workload
Testimonials
GroupHEALTH Insurance
"Mr. MacEachern delivered a tremendously valuable leadership program for our organization. Not only was the content practical and valuable, the break-out sessions were critical for practicing the leadership skills in a safe setting. The design of the program caused us to collaborate with other leaders across our nationwide organization. Mr. MacEachern used examples from his own extensive experience and these examples helped to bring the content to life. His passion for leadership made me want to become a better leader myself."
---
TELUS Communications
"Mr. MacEachern, together with his small team of leadership experts, delivered a world-class leadership development program. It became somewhat of a cornerstone of our leadership program, and we put hundreds of leaders through, including VP's, directors, managers, and front-line leaders in multiple divisions. By embedding these proven leadership practices into our performance management process, it reinforced these leadership behaviors, and they became part of our culture. The result was a significant uplift in our employee engagement in the divisions that participated."
---
ClearChoice Dental Implants
"We brought Mr. MacEachern in to help us design and deliver a world-class leadership development program. Mr. MacEachern taught these principles and skills to our dentists, surgeons, and office managers nationwide. He worked with many of these leaders one on one to instill these behaviors into their own clinical practices. The result was an increase in our overall profitability, patient net promoter scores, and employee retention."
---
City of Vancouver
I was hired to provide a leadership development program designed to encourage leadership alignment across the organization for a more constructive style of leadership. Using a cohort model, we brought each divisions senior leadership team through the program. This included the General Manager, Assistant GM, and directors. This enabled the most senior leaders to model the best practices. Then as we extended the training to managers and front-line supervisors in the divisions, the most senior leaders were able to support and encourage these new leadership behaviors.
---
Blackbaud
I was brought in to work with the Senior Executive team to design and facilitate a strategic planning session designed to help shift the leadership culture. We began by assessing the impact the most senior team was having on the culture using a Human Synergistics Leadership Impact assessment. This provided objective feedback for each executive, as well as a composite report showing the leadership teams combined impact on the organization. Identifying the leadership behaviors most needed to achieve the desire culture, we identified roadblocks, solutions to overcome those roadblocks, and structures to help reinforce the new behaviors creating a roadmap to shift the culture.
---
More detailed achievements, references and testimonials are confidentially available to clients upon request.
---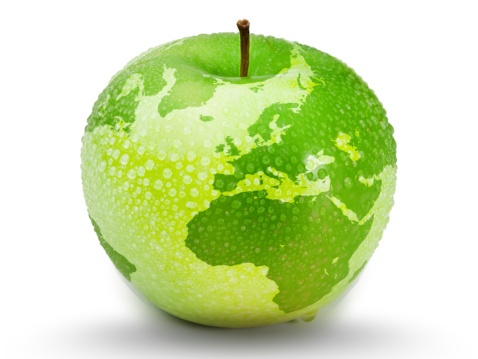 Client Telephone Conference (CTC)
If you have any questions or if you would like to arrange a Client Telephone Conference (CTC) to discuss this particular Unique Consulting Service Proposition (UCSP) in more detail, please CLICK HERE.