Coaching Engagement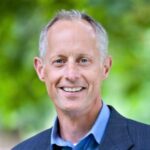 The Appleton Greene Corporate Training Program (CTP) for Coaching Engagement is provided by Mr. MacEachern Certified Learning Provider (CLP). Program Specifications: Monthly cost USD$2,500.00; Monthly Workshops 6 hours; Monthly Support 4 hours; Program Duration 12 months; Program orders subject to ongoing availability.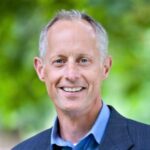 Personal Profile
Mr. MacEachern is a Certified Learning Provider (CLP) at Appleton Greene with over 25 years of leadership experience in private, public and government organizations. He's worked in a variety of industries that have included telecommunications, software, technology, oil and gas, Health Care and Service. Mr. MacEachern earned his MA in Leadership and Training, is a Professional Certified Coach (CPP) with the International Coaches Federation (ICF), and an Organizational Development expert. He has taught leadership and customer service skills in such varied locations as Vancouver Canada to Toronto Canada, from Chicago USA to San Francisco USA, and from Montevideo Urugay to Tokyo Japan. This experience has provided him with deep insights into some of the universal challenges and needs leaders face, as well the strategies and techniques the most effective leaders in the world use, to achieve their results. Mr. MacEachern has helped organizations to significantly improve their employee engagement, employee retention and customer loyalty. He's designed and developed a set of leadership strategies that are based on the most current and credible research, are practical to deliver and proven to get results. His services include leadership development, change management, personal resilience, and coaching. Mr. MacEachern draws on his personal adventures – whether climbing mountains, completing an ironman, or running a marathon in the Antarctic – as metaphors for the challenges we all face in our daily lives.
To request further information about Mr. MacEachern through Appleton Greene, please Click Here.
---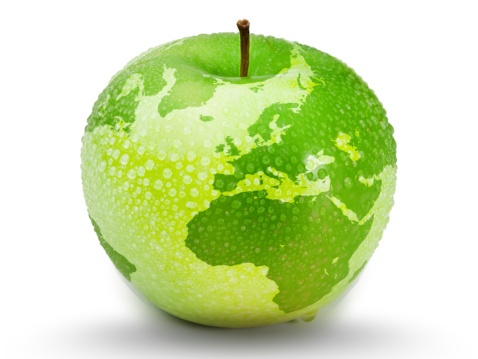 (CLP) Programs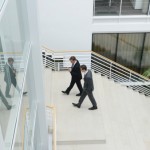 Appleton Greene corporate training programs are all process-driven. They are used as vehicles to implement tangible business processes within clients' organizations, together with training, support and facilitation during the use of these processes. Corporate training programs are therefore implemented over a sustainable period of time, that is to say, between 1 year (incorporating 12 monthly workshops), and 4 years (incorporating 48 monthly workshops). Your program information guide will specify how long each program takes to complete. Each monthly workshop takes 6 hours to implement and can be undertaken either on the client's premises, an Appleton Greene serviced office, or online via the internet. This enables clients to implement each part of their business process, before moving onto the next stage of the program and enables employees to plan their study time around their current work commitments. The result is far greater program benefit, over a more sustainable period of time and a significantly improved return on investment.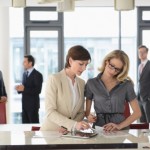 Appleton Greene uses standard and bespoke corporate training programs as vessels to transfer business process improvement knowledge into the heart of our clients' organizations. Each individual program focuses upon the implementation of a specific business process, which enables clients to easily quantify their return on investment. There are hundreds of established Appleton Greene corporate training products now available to clients within customer services, e-business, finance, globalization, human resources, information technology, legal, management, marketing and production. It does not matter whether a client's employees are located within one office, or an unlimited number of international offices, we can still bring them together to learn and implement specific business processes collectively. Our approach to global localization enables us to provide clients with a truly international service with that all important personal touch. Appleton Greene corporate training programs can be provided virtually or locally and they are all unique in that they individually focus upon a specific business function. All (CLP) programs are implemented over a sustainable period of time, usually between 1-4 years, incorporating 12-48 monthly workshops and professional support is consistently provided during this time by qualified learning providers and where appropriate, by Accredited Consultants.
---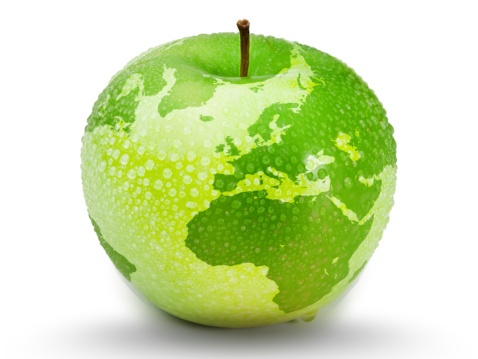 Executive summary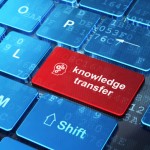 Coaching Engagement
History
Coaching Engagement is a leadership development process that shows leaders how to truly inspire higher performance through inspiring higher employee engagement in their employees, teams, and organizations. In Coaching Engagement participants learn the key principles and techniques that the most effective leaders in the world use to inspire higher performance in others. These behaviors have been studied by countless research firms, authors and organizations looking for the co-relation(s) between the leaders' actions and high-performing individuals, teams, or organizations.
Research shows that when we practice these same behaviors as the most effective leaders in the world, consistently, we can generate more positive and powerful results as well. Each principle and skill in Coach Engagement are based on the most current research, practical to apply, and proven to get results.
Whether you believe that good leaders are born or not, these behaviors can be learned and when applied consistently, generate more positive and powerful results.
The most successful organizations in the world invest in their leaders and there are many high-quality leadership programs out there. Coaching Engagement goes beyond the content of typical leadership development programs by including three critical elements that can create a profound difference in the leader's impact as well as in generating a return on the organization's investment in the training.
---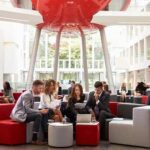 Current Position
Critical element #1: Because connecting, listening, coaching, and communicating are skills, simply reading and talking about leadership behaviors is not enough to effect change. As Anders Ericsson points out in his book Peak, it takes deliberate practice together with feedback from an expert to bring these skills to a level where they are effective in getting the desired result. In Coaching Engagement each module provides ample time for participants to practice these skills and receive feedback and ideas from the instructor and their colleagues in a safe setting.
Critical element #2: We've all seen situations where 2 different leaders can say virtually the same words yet get very different results. As the late Judith Glasser research on Conversational Intelligence points out, there a many subtle nuances such as the tone of our voice or framing our intent that can make a profound difference in the way our communication lands. Coaching Engagement teaches these subtle nuances and participants practice applying these in their coaching to create more positive results.
Critical element #3: For organizations to see a return on investment from their leadership development programs, the participants must apply what they've learned effectively and consistently long after the training. Regardless of how committed the learning participants are to applying the learning, it can be challenging for several reasons. It takes confidence to apply a new skill in a real conversation back in the workplace. Again, Coaching Engagement provides that purposeful practice helping the participant gain the confidence to use it.
Secondly, leaders, these days have more on their plates than ever and one of the biggest challenges we hear is that leaders 'don't have time to coach. Each Coaching Engagement technique has been customized to be delivered in a way that is honest, accurate, and does not have to take a lot of time.
Finally, leaders often have competing priorities and responsibilities to deliver on results. The so-called soft skills can take a back seat. We work with the organization to embed these behaviors into their existing processes to support the leader in demonstrating those behaviors long after the course is over.
---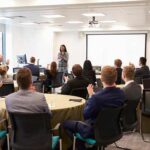 Future Outlook
Coaching Engagement is designed to provide that support. It is a 12-part program where participants take one module per month over a 12-month period. This allows the leaders to grasp one specific concept and skill and apply that skill with their teams for one month, before moving on to the next module. Just some of the benefits are:
• By applying the concepts and skills right away, the leader can begin to make a more positive impact with people immediately, month 1, without having to wait until the end of the course.
• Adding a new concept and skill each month begins to create a synergistic effect helping to build deeper trust with team members and a more constructive impact on their engagement.
• By spreading the learning out over 12 months the leader engrains the knowledge and skills into their daily practices building more competency and consistency.
• Practices are embedded into the organizations' Performance Management Process creating a structure that supports the leader in demonstrating the behaviors consistently.
• While many organizations have a fulsome leadership development program, focusing on one cornerstone program can help to establish a leadership 'brand' – the 'way we lead' here. No matter where an employee goes in the organization, they have a greater sense of certainty and trust as to how they'll be treated. Conversely, no matter where the leaders go in the organization, they are clearer on what is expected of them as a leader. This can also support succession planning and quickly onboarding leaders into new positions.
• Finally, throughout the program participants have access to the instructors ensuring they receive feedback, ideas, and coaching in a way that models the principles in the course.
All the principles and techniques are based on the research of credible organizations such as Human Synergistics, Gallup, or Kouzes and Posner and backed by findings in human performance, motivation, emotional intelligence, and conversational intelligence. This gives the organization and the leader the confidence that the techniques (if applied consistently) are proven to get results.
When the participants take the program as a leadership team, they can embed these world-class leadership practices into their culture to create an even more constructive and high-performing culture where employees are highly engaged, there is high customer loyalty and high profitability.
---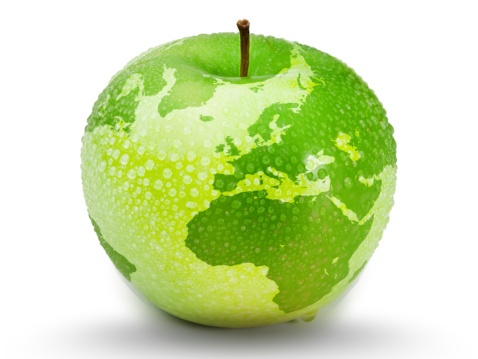 Curriculum
Coaching Engagement – Part 1- Year 1
Part 1 Month 1 Inspiring Performance
Part 1 Month 2 Leadership Impact
Part 1 Month 3 Communication Tools
Part 1 Month 4 Connection Meeting
Part 1 Month 5 Observing Performance
Part 1 Month 6 Coaching Performance
Part 1 Month 7 Coaching Non-Performance
Part 1 Month 8 Coaching Peers
Part 1 Month 9 Performance Management
Part 1 Month 10 Remote Teams
Part 1 Month 11 Sustaining engagement
Part 1 Month 12 Honing Performance
---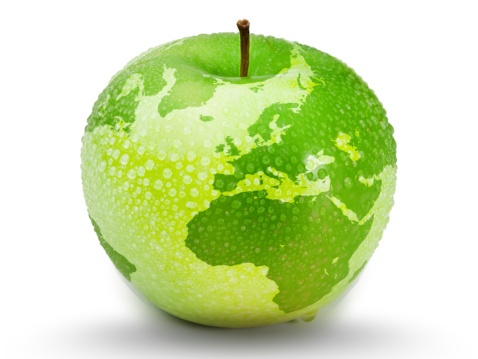 Program Objectives
The following list represents the Key Program Objectives (KPO) for the Appleton Greene Coaching Engagement corporate training program.
Coaching Engagement – Part 1- Year 1
Part 01 Month 01: Inspiring Performance
The objective of this first session is to create a shared understanding of and belief in the value of employee engagement in relation to high performance. We'll share the extensive research and data from numerous credible sources showing a direct correlation between high employee engagement and high organizational performance. Participants will see the critical role they play as managers in inspiring higher engagement in their team members. Drawing on the participant's own knowledge as well as current research, we'll identify the key behaviors the most effective leaders in the world use, to inspire high engagement and performance in their teams. Additionally, participants will begin to co-create a cohesive participant team through creating their own guiding principles, shared goals, and accountability structures for the 12-month program. Participants are encouraged to establish these components with their own teams back at work. Participants will be introduced the extensive research of Human Synergistics, their Circumplex model, and will participate in a Human Synergistics Leadership Impact assessment.
---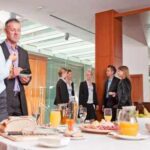 Part 02 Month 02: Leadership Impact
Building on the Human Synergistics Circumplex research participants will explore the distinctions around constructive behaviors leaders demonstrate that inspire higher engagement and the defensive behaviors that can diminish engagement and performance. We share a composite report of the participant's current impact on their organization as a team. This honors the confidentiality of their individual reports while highlighting common areas of strength (keep doing) as well as gaps (do differently) as a team. Given that the participants are from the same organization they will create a powerful support structure by identifying and committing to 2 key constructive styles they want to focus on as a team. Human Synergistics is just one tool, so we'll share data from other organizations such as Gallup (Q-12) or Kouzes and Posner (The Leadership Challenge), which emphasize the critical role the direct manager (leader) has in impacting the experience of their employees. (it's not foosball tables and free coffee). The second objective in this session is to look at the characteristics of high-performing teams and how they as leaders can help to instill those characteristics in their teams. They'll convert the theory into practical strategies they will apply to their teams over the course of the program.
---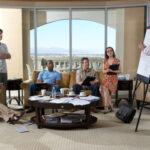 Part 03 Month 03: Communication Tools
The most effective leaders in the world are very intentional about the way they communicate. We'll explore 2 main categories of communication: Information gathering and information giving. Participants will learn critical distinctions between the different communication giving tools and which tool is best to use for which circumstance. The most effective leaders in the world choose the best tool for the outcome they're trying to achieve. This means not only being aware of my intent (as a leader) but also how the recipient may interpret my communication. We'll show how subtle nuances such as tone can have a profound impact, referring to bodies of work in Conversational Intelligence, Emotional Intelligence, and Human Synergistics such as 'prescriptive' versus 'restrictive' strategies. A hallmark of this session is a highly interactive, paradigm shifting activity where participants experience which communication tool works best in which situation. Having taught hundreds of leaders through out the world, most leaders are shocked to discover which tools are most effective in which situation and conversely, which tools are not as effective. They'll learn the first of 5 cornerstone practices – a 3-step framework to provide positive feedback and positive ideas on the move.
By providing these easy-to-use frameworks early in the curriculum, the participants are better able to practice these skills and nuances throughout the year with each other as well as with their teams.
---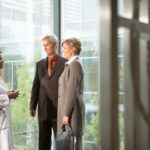 Part 04 Month 04: Connection Meeting
Building on the principles of effective communication participants will shift from information giving to focusing on information gathering. They'll learn and practice the 2nd of 5 cornerstone techniques – the connection meeting – which draws on the skills of empathetic listening and provides a way to deeply connect with a team member so that we can better understand what motivates them, what their career goals are, their perceived challenges, and what help they need from us as leaders. Once we know what is most motivating to an individual, we can tailor our coaching in a way that is most likely to motivate each unique employee. There was a time when leaders were encouraged to treat everyone the same. While recent research (such as Daniel Pink's DRIVE) does show that there are some universal motivators (hint: it's not just money), research also shows that everyone has certain needs that are most motivating to them. The connection meeting gives us a way to tap into those motivators without having to memorize the characteristics of 5 different generations or learn the characteristics of multiple cultures. We'll demonstrate the Connection Meeting with the instructor connecting with a participant live. This allows participants to see the whole process. We then lay out a step-by-step, easy-to-use process. Then participants will practice connecting with each other. An added bonus to this process is that participants begin to know each other better creating higher trust and a safe container for practicing the skills.
---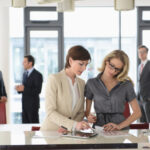 Part 05 Month 05: Observing Performance
Once we've connected with an employee to understand their motivation, we can then observe their performance. There are many ways to observe performance such as literally seeing the person perform, documents they've produced, behaviors in meetings but we'll also draw out other ways of observing performance such as peer comments, customer feedback, or metrics. Through 3 experiential activities, we'll illuminate some challenges and common traps to observing performance in a way that is accurate and effective. For example, our tendency to make lightening fast conclusions based on just one observation or make an assumption about the performer's intent which if incorrect, could diminish the effectiveness of the coaching. Participants will learn and practice observation strategies to minimize these traps. As with all the skills in Coaching Engagement, participants will practice nuances enabling them to observations in a way that the performer is more likely to be open to coaching. We'll cover 3 practices the most effective observers use when observing performance: multiple observations, distinguishing between the observation and interpretation and how to fact check assumptions. Finally, we look at a 4-step performance needs analysis – to assess performance and determine which behaviors are helping or inhibiting the persons performance. Now we can focus on the behaviors most likely to overcome the root cause of any gap in performance. This maximizes the leaders time as well as the performers.
---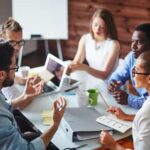 Part 06 Month 06: Coaching Performance
So far, participants have learned and practiced communication and coaching skills in more discreet and digestible chunks. Each skill (such as the connection meeting or positive feedback) is easy to use and can be used on the move. This allows the participants to practice and master the subtle nuances of each technique but also allowed them to start using these techniques to inspire engagement and improve performance right away. Indeed, when asked, many leaders say the reason they don't coach more or give more positive feedback is that they don't have time. Providing a piece of positive feedback to reinforce behavior or negative feedback to stop a behavior that is not helping can take as little as 30 seconds and the connection meeting can take as little as 15 minutes.
In this module, participants learn how to coach higher performance using the Coaching Meeting. The coaching meeting provides a more formal yet easy-to-use process that allows the leader to draw on the connection meeting, their observations, and assessments and coach the employee in a way that is most likely to inspire their desire and ability to act on our coaching, consistently. This helps improve the quality of quarterly performance reviews, development conversations, or even annual reviews. Participants learn that the Coaching Meeting follows a universal meeting format with 4 integral parts: Framing the meeting, needs dialogue, solutions dialogue, and wrapping up the meeting. Participants will plan for and practice role-playing a scenario based on an actual team member they would like to coach. This purposeful practice in a safe setting better enables the participant to have that conversation in real life. Before they leave, we go deeper into the skill of delegating in a way that matches the performers' ability and motivation with the task.
---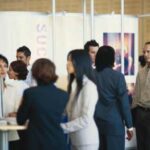 Part 07 Month 07: Coaching Non-Performance
In part 6, the Coaching meeting participants learned how to combine the connection meeting summary, with positive feedback to reinforce behavior and then add an idea to enhance performance. But what happens when we've provided positive feedback and positive ideas and there is still a performance gap? This module will focus on when and how to provide negative feedback, negative ideas, or have a boundary conversation to alert the performer to behaviors that are not working, stop behaviors that are diminishing their impact or warn them away from behaviors that could harm them or others. Participants learn how to frame the conversation around non-performance. They plan for and practice coaching non-performance using well-structured feedback and ideas that are honest, accurate, and most likely to drive action. Participants review the risk of having a negative conversation such as diminished motivation, but also the risks of not addressing performance issues. Participants will also learn how to 'deal' with difficult conversations using a more collaborative method referred to as 'deal'. Finally, they'll learn a 3rd option called Reframing. This is simply taking the behavior that we don't want to see and reframing it into the behavior we do want to see in the future in a way that is accurate and honest. Research shows that a person can move on a prescriptive message more quickly than a restrictive or negative message.
---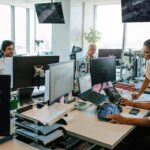 Part 08 Month 08: Coaching Peers
Providing positive feedback, ideas, advice, and delegating is one way to coach a team member toward higher performance. But there may be times when:
• A peer has come to us and they're looking more for a sounding board than advice
• We want to help develop their problem solving or critical thinking skills through asking questions
• Someone who has more expertise than we do in their area is looking for support
• We're wanting to explore and issue and generate innovative ideas on how to solve the issue
• We're wanting to encourage diversity through exploring a range of solutions and alternatives
This module is about how to coach primarily through asking questions in a way that draws out the performer's perspective on the situation, the task they believe needs to be accomplished, what actions they think would be best to take, and what their desired outcome of the situation is. Using questions, empathetic listening, brainstorming, co-creating next steps, motivating action, and deepening learning through reflective questions are all ways of deepening the learning.
These are skills that certified professional coaches use. Given that certified coaches' clients do not report to them, the coaches are most often not an expert in their client's field and so they must draw out their client's knowledge, desires, and insights to address their issues or opportunities. We'll also look at the research of authors such as David Rock and the power of asking questions as a way of deepening learning. We'll look at concepts such as creating a mental struggle, or 'effortful retrieval' as a way of strengthening recall, problem-solving skills and the team members' confidence in their own abilities. This leadership practice is one that can both develop the team members' capabilities and ability to use their own initiative. The result is it starts to free up the leader's time as the team member needs less coaching from the leader. Leaders will have multiple opportunities to practice by coaching each other on issues or opportunities they may have as peers and again, receive feedback and ideas from their peers.
---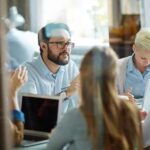 Part 09 Month 09: Performance Management
For organizations that already have a formal Performance Management program, this module will focus on how to embed all the principles, skills, and practices of Coaching Engagement into the organization's actual Performance Management Cycle. The benefit of embedding the new leadership behaviors into the existing Performance Management program is that:
1. The PM program provides a structure that reminds the leader to have performance conversations consistently in a way that is aligned with the organization's goals, and
2. The leadership training enables the leader to have performance conversations in a way that is honest, accurate, or more likely to motivate the team member to perform more highly.
As an example, the Connection meeting can be useful at the beginning of the performance cycle as a way of checking in on the team members' motivation toward their goals and objectives, perceived challenges, and what kind of help they might need or want from the leader.
The Coaching Meeting can be useful during quarterly reviews providing a structure to provide positive feedback (recognition) as well as positive ideas (enhancement) for what you'd like to see the performer do or do more of in the next quarter.
Organizations invest HR time, resources, systems, and measurement into implementing and stewarding a performance management process. Their intent is to provide clear objectives, gain alignment to organizational goals, and provide a way to recognize and reward performance. However, these efforts often fail to produce the desired outcomes (such as a lift in performance or productivity).
Pop culture suggests that many organizations are moving away from performance management because it 'doesn't work'. This module will when we improve the consistency of performance conversations, so they happen more frequently, and improve the quality of the performance conversation so that the team member feels valued, motivated, and feel they've are treated fairly, then the performance management program is more likely to generate an ROI. We'll also introduce a strategic staffing model designed to help leaders assess the overall capacity of their team(s) to perform given the balance of skill and desire on the team. Participants will learn how using the Performance Management process can overcome the challenge organizations face when they invest time and money into leadership development only to have the participants not apply the new skills and fall short on the ROI.
With organizations that do not have an existing Performance Management Program – we explore the existing performance metrics, review the key components of successful Performance Management programs and innovative ways to create a 'good enough' version within their organization. This session ties in directly to Part 11 – Sustaining Engagement and Part 12 – Tying it all together, as a way of ensuring participants create maximum value for themselves and the organization in taking this Coaching Engagement program. Further, they can incorporate the same sustainment principles into the changes they are asking their team members and teams to make.
---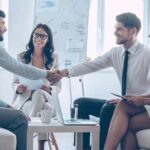 Part 10 Month 10: Remote Teams
In Part 2 – Leadership Impact, we looked at some of the principles and best practices the most effective leaders use when leading high performing teams. While those principles and best practices still apply when a team or team members work remotely, they become even more important as the leader and team members have less ad-hoc opportunities to interact together. We'll look at what is different from leading teams when they are remote or hybrid versus when we lead them in person. Participants learn strategies to create and sustain high performing teams regardless of their location. We'll revisit some of the principles of motivation, the 6 human needs, and in what ways having