Clinical Process Improvement Program
Corporate Training Program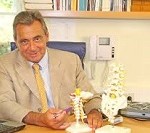 The Appleton Greene Corporate Training Program (CTP) for Clinical Process Improvement is provided by Professor Zimpfer MD MBA Certified Learning Provider (CLP). Program Specifications: Monthly cost USD$2,500.00; Monthly Workshops 6 hours; Monthly Support 4 hours; Program Duration 12 months; Program orders subject to ongoing availability.
Personal Profile
Professor Zimpfer MD MBA is an approved Certified Learning Provider (CLP) at Appleton Greene and he has experience in customer service, operations and management. After having been trained as a research oriented medical doctor at Harvard medical school, he is professor and chairman at the Vienna General Hospital, medical university of Vienna, appointed to develop a world class facility with regards to patient care, teaching and research yielding a respectable bunch of top medical careers of his former fellows. As a medical court expert he has been consulted to deal with about 150 national and international cases, he also has achieved an MBA, University of Chicago. His personal education, with the aim of organizational excellence, strategy and patient experience, also included programmes at Harvard business school, Wharton, Cleveland and Massachusetts institute of technology. He has industry experience within the following sectors: Healthcare; Education; Pharmaceutical; Biotechnology and Manufacturing. E.g., serving as chairman of the board of a renowned private hospital and nursing training facility that has been exposed to financial difficulties, by supporting strategy and clinical advice, in a gentle way, he was able to achieve a full turnaround. He has had commercial experience within the following countries: Austria; United States of America and United Kingdom, or more specifically within the following cities: Vienna AT; London UK; Boston MA; Washington DC; New York NY. Being awarded a series of fellowships and grants himself, he launched a foundation that was able to support a series of colleagues by means of fellowships and to help establish emerging medical technologies. Decorated for services to the Republic of Austria – Grand Medal of Honour. Fluent in English and German. His service skills incorporate: clinical process improvement; program development; medical teaching; leading physician; certified expert and court witness.
To request further information about Professor Zimpfer through Appleton Greene, please Click Here.
---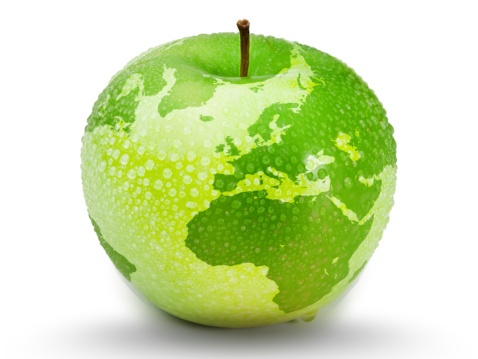 (CLP) Programs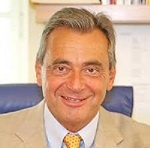 Appleton Greene corporate training programs are all process-driven. They are used as vehicles to implement tangible business processes within clients' organizations, together with training, support and facilitation during the use of these processes. Corporate training programs are therefore implemented over a sustainable period of time, that is to say, between 1 year (incorporating 12 monthly workshops), and 4 years (incorporating 48 monthly workshops). Your program information guide will specify how long each program takes to complete. Each monthly workshop takes 6 hours to implement and can be undertaken either on the client's premises, an Appleton Greene serviced office, or online via the internet. This enables clients to implement each part of their business process, before moving onto the next stage of the program and enables employees to plan their study time around their current work commitments. The result is far greater program benefit, over a more sustainable period of time and a significantly improved return on investment.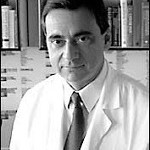 Appleton Greene uses standard and bespoke corporate training programs as vessels to transfer business process improvement knowledge into the heart of our clients' organizations. Each individual program focuses upon the implementation of a specific business process, which enables clients to easily quantify their return on investment. There are hundreds of established Appleton Greene corporate training products now available to clients within customer services, e-business, finance, globalization, human resources, information technology, legal, management, marketing and production. It does not matter whether a client's employees are located within one office, or an unlimited number of international offices, we can still bring them together to learn and implement specific business processes collectively. Our approach to global localization enables us to provide clients with a truly international service with that all important personal touch. Appleton Greene corporate training programs can be provided virtually or locally and they are all unique in that they individually focus upon a specific business function. All (CLP) programs are implemented over a sustainable period of time, usually between 1-4 years, incorporating 12-48 monthly workshops and professional support is consistently provided during this time by qualified learning providers and where appropriate, by Accredited Consultants.
---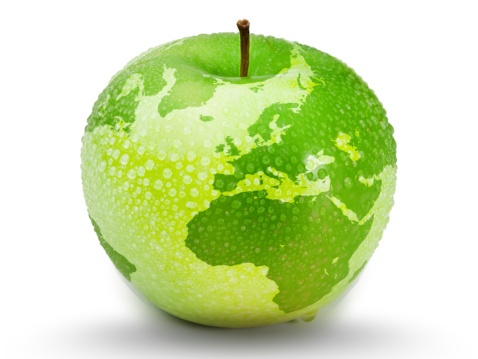 Executive summary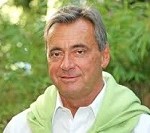 Clinical Process Improvement – Augmented Reality
Healthcare is an industry that affects everyone, but one that has historically had a reputation for less-than-positive customer experiences. However, customer experience is now becoming a focus of many healthcare companies and clinics. This is aided by new approaches and technology that have the power to transform healthcare. Here are five top trends for healthcare customer experience for 2019 and beyond.
Augmented Reality Training For Healthcare
Augmented reality is a trend across all industries, but it is especially powerful in the healthcare field. One of the strongest applications is in medical training. Using AR, healthcare providers can see diagnoses and procedures right in front of them to learn new skills and expand their knowledge. Augmented reality also makes it possible to train more providers at once, which could fight the shortage of trained professionals around the world. Imagine a doctor being able to have treatment options pop up on a screen as he looks at different conditions or have growth charts appear around a child during a checkup. Instead of doctors having to spend more time reading studies to refine their skills, the information they need can simply appear in front of them as they seamlessly treat patients.
Leveraging Data For Healthcare
Healthcare has always used data, but new types of data and ways of collecting it will impact customer experience. Automated systems can comb through huge amounts of data in real time to provide the best patient experience. Healthcare data comes in many forms, from post-visit feedback surveys to numbers of what days and times are the busiest so clinics can properly staff their offices. Data can predict when a patient will get sick so that preventative action can be taken, create personalized healthcare plans, and potentially limit the spread of diseases before they grow out of control. It also allows providers to have a more complete view of each patient, which can potentially remove the pre-visit intake questionnaires, which customers say is the most frustrating aspect of healthcare.
Patient Personalization
Customers today don't have time to be sick, and they don't want to wait around for services they don't need. With the growth of data comes the ability to personalize the healthcare experience. Starting today and growing in the future, healthcare offices will be able to create a completely personalized experience for each customer. Instead of everyone being treated the same, clinics will be able to use data to see what doctors a patient prefers, if they like being seen in person or remotely, their health history, and any potential health issues. That means that instead of having to navigate through a complicated web of healthcare representatives, a patient's information will be easily accessible so the right treatment options, preventative care, and recommendations can be made.
Using Wearable Devices In Healthcare
Wearable devices are powerful tools to keep patients involved and invested in their personal health. The most frequent users of wearable devices are people who are less healthy than average and more likely to need to be hospitalized. Devices like activity trackers help customers stay more active and healthier on their own, which can decrease their need to see a doctor, while more advanced devices can monitor patient health metrics such as blood pressure, heart rate, and diet on the go. Instead of having to go to a clinic for monitoring, patients can do it at home and always be connected to a doctor. If a monitored patient's blood pressure spikes, the doctor can receive a notification and take action. Wearable devices are a less invasive way to still get great care.
Hospitals Using Smart Technology
Advances in technology have created a new wave of products to improve patient comfort and care. Using connectivity and automation, these tools alleviate some of the pressure on healthcare providers and once again put customers in control. An overwhelming 94% of healthcare executives said in a recent survey that they plan to implement smart technology in their organizations. Smart technology comes in a variety of forms to increase comfort and efficiency and decrease risks. Hospitals around the country have started using smart beds that self-adjust to the correct pressure and support for each patient's preferences and condition. Other clinics are using robots that can monitor a patient without a human provider being in the room. Smart devices and applications will continue to grow and spread throughout the healthcare field.
Blake Morgan is a customer experience keynote speaker, author of More is More and futurist.
---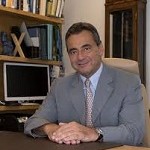 Clinical Process Improvement – The Innovator's Prescription
The Innovator's Prescription (published by McGraw-Hill) argues that disruptive innovation is required to make health care affordable. In this excerpt, the authors look into the ways disruption can help hospitals, which in our current health care system are tasked with the impossible job of doing everything well and keeping costs down at the same time.
In order to understand how to "fix" hospitals, first it's important to understand the value proposition of hospitals. Hospitals have become the workshops within which physicians could be trained and practice their intuitive craft, clinical laboratories where complex medical cases could be solved and unanticipated emergencies and complications could be resolved with as much certainty as possible. This value proposition has been a great fit for solving poorly understood problems of the past, such as tuberculosis in the early 1900s, poliomyelitis in the 1950s and AIDS in the 1980s. When these diseases were first encountered, they had to be addressed in hospitals. However, in terms of the complexity of diagnosing and treating disease, for a century hospitals have been on a relentless upmarket march on the trajectory of sustaining innovation.
An administrator in one of the major Boston-area teaching hospitals estimated for us that 70% of the patients in his hospital today would have been in the intensive care unit 30 years ago, and that 70% of the patients in his intensive care unit today would likely have been dead 30 years ago. His hospital has become extraordinarily capable of dealing with very complicated problems. But in the process of adding all of that capability and its attendant costs, the hospital has overshot what patients with straightforward disorders can utilize when they are admitted. An important lesson from our studies of disruptive innovation is that the hospitals providing much of today's health care cannot, and therefore ought not, be relied upon to transform the cost and accessibility of health care. Instead, hospitals need to be disrupted. We need them to cede market share to disruptive business models, patient by patient, disease by disease starting at the simplest end of the spectrum of disorders that they now serve.
The Business Model of Hospitals
Why are hospitals so costly? The answer lies in an examination of their business model. Every viable business model starts with a value proposition–a product or service that helps customers do more effectively, affordably and conveniently a job that they've been trying to do. "We will do everything for everybody" has never been a viable value proposition for any successful business model that we know of–and yet that's the value proposition managers and directors of general hospitals feel they are obligated to put forth. A company might want to be all things to all people, but this isn't what customers need. There are few patients who are searching to "hire" a health care provider that can do everything for everyone else. Rather, customers of health care delivery generally find themselves needing one of two jobs done. The first might be summarized as, "I need to know what the problem is, what is causing it and what I can do to correct it." The second job would be, "Now that I know what needs to be done to fix my problem, I need it to be done effectively, affordably and conveniently." Delivering a value proposition to do the first job requires a solution-shop business model organized around intuitive diagnostic activities; the second job requires a value-adding process business model organized around the efficient delivery of specific procedures.
We know of no business that has successfully housed two fundamentally different business models within the same operating unit. Were it not for today's tangled web of subsidies, administered prices and regulations that constrain competition, today's general hospitals would not be economically or competitively viable.
Problems Created by Commingling Business Models
When the same hospital seeks to fulfill these two very different value propositions, the consequent mandate for two types of business models creates extraordinary internal incoherence. The resources and the essential nature of the processes inherent in the two business models are different. Their profit formulas are different as well. Solution shops need to get paid on a fee-for-service basis. Their fees cannot be based on outcomes, because many factors beyond the accuracy of diagnosis affect the results. In contrast, value-adding process businesses can routinely sell their outputs for a fixed price, and they can guarantee their results. Many market-oriented students of our health care systems bewail the fact that hospitals and physicians don't readily disclose the prices of what they do, or the outcomes they achieve. The value of the services being offered therefore isn't measured–and as a result, the normal market mechanisms that drive performance, efficiency and customer-centeredness don't exist in our health care systems. What these critics have not yet understood, however, is that the value actually cannot be measured, because the metrics of value in the two different business models are so different.
The value of products and services can only be calculated by comparing their prices and expected outcomes, relative to the job to be done, but the jobs for which the solution shops and value-adding process services of hospitals are "hired" to do are very different. Meanwhile, reimbursement formulas typically price both types of hospital services on a fee-for-service basis, with overhead costs spread across them in highly distorted ways. The result is that the value of what general hospitals do simply cannot be measured–let alone compared.
Recommendations for Hospitals
Our first recommendation is that hospitals need to deconstruct their activities operationally into the two different business models: solution shops and value-adding process activities. This can be done by creating hospitals-within-a-hospital, or by building distinct facilities. In either case, the work done within each business model must be organized differently, and their cost accounting and pricing systems must be separated and structured in ways appropriate to each. Our biggest and best medical centers will be able to bifurcate themselves. Smaller hospitals, however, will need to focus on becoming solution shops or value-adding process hospitals, or simply expect to be liquidated through disruption. The reason why this division is such a crucial first step is because of the two different jobs-to-be done for general hospitals. Only when an organization's resources, processes and profit model are focused around a job-to-be-done can they be integrated in a correct and optimized way that does the job as perfectly as possible. Dividing hospitals into solution shop hospitals and value-adding process hospitals ensures that each type of hospital can be integrated in a way that gets its particular job done most effectively.
Solution Shop Hospitals
The typical general hospital's solution shop is set up to tackle any disorder in any part or system within the body. To deliver on this promise, a good general hospital must have one of every type of diagnostic equipment and at least one physician from every sub-specialty on staff. The capability to address such problems cannot reside in standardized processes. Rather, it is largely resident in the hospital's resources–the intuition, training and experience of the people who practice there and the equipment at their disposal. Indeed, these individual pieces of equipment and the individual specialist physicians must be kept separate, not tightly linked by processes, in order to have the flexibility to do anything for anybody. A friend of ours has suffered from asthma for much of his life. Each specialist he saw seemed to have another possible remedy. It got to the point that he was taking multiple medications with multiple side effects, whose combined cost at one point exceeded $1,000 per month–yet he was still not well. Then he visited the National Jewish Medical and Research Center in Denver. National Jewish is a solution shop focused on pulmonary disease, particularly asthma. National Jewish is integrated in an optimal way to diagnose the root cause and prescribe the best possible course of therapy, for disorders of the respiratory system. When our friend arrived, they administered a unique battery of tests, then assembled an allergist, a pulmonologist and an otolaryngologist–also known as an ear, nose and throat, or ENT, specialist–to meet with him. They integrated their perspectives on his long medical history together with the test results, told him what was causing his symptoms and prescribed a straightforward course of therapy that finally solved his problem.
In the general hospital systems in which our friend previously sought solutions, each of these specialists existed. But they weren't integrated in the right way. He had seen each of them individually and was passed from one individual specialist to the next. Indeed, the individuals he saw were typically trying to participate in both the solution shop and value-adding process business models in their hospitals. What these disjointed general hospital solution shops had been unable to do, a coherently integrated solution shop could readily do. Why? A key reason diseases remain in the realm of intuitive medicine is that they arise at the interdependent intersection of two or more systems of the body. Studying the disease from the perspective of only one of those systems, therefore, can't develop an integrated solution consonant with the integrated nature of the disease. The Texas Heart Institute is a focused solution shop for cardiovascular disease. The Cleveland Clinic has created "institutes" within the clinic that are focused solution shops. One is a heart and vascular institute. Another is a neurological institute populated by neurosurgeons, neurologists, psychiatrists, and others whose work processes are integrated together in a way that optimizes diagnosis and therapeutic recommendations.
The Mayo Clinic is similarly organized. Patients there are processed through solution shops whose specialists, equipment, and procedures are knitted together across each of the potentially relevant organ system specialties, in order to provide the best possible diagnosis as fast and at as low a cost as possible. Once the diagnosis and recommendations have been made, they tell their patients, in essence (and using our language), "Now this is what needs to be done. You can go over there to our value-adding process organization to have it done, where we'll charge you on a fee-for-outcome basis. Or you can return to your hometown and have it done there. Your choice." Isn't it too expensive for the average patient to travel to these distant solution shops? No. It's cheap. Two thousand dollars for our friend to travel to Denver was a pittance to the system, compared to thousands of dollars spent on the wrong prescription drugs and devices that were the result of inaccurate, incomplete diagnoses by a stream of individually operating specialists. An accurate diagnosis ensures that you don't waste money and lives solving the wrong problem.
We believe that, ultimately, focused solution shops will be able to bill fee-for-service rates that cover not just the full cost of their services, but also begin to reflect the value of their work. Current reimbursement formulas constrain and distort this at present. Are value-adding process clinics good or bad for health care? The "specialty vs. general" categorization scheme is a faulty distinction that leads to serious misunderstanding and miss-measurement. Some specialty hospitals such as National Jewish, noted earlier, are coherent solution shops. Their focus allows them to put processes into place that integrate the work of multiple specialists in a way that optimizes delivery of the value proposition. Because the care is still the realm of intuitive medicine, and because feedback from treatment decisions is essential to the learning that takes place, diagnosis and therapy in these institutions must be one and the same. The organizational structure of coherent solution shops like National Jewish makes it possible for the patient to be in the care of a true team. On the other hand, the organizational structure of the typical general hospital, with its separate departments of specialty care, typically leaves patients in the care of individuals–often several individuals passing the patient from one to another–since the current structure makes working together and coordinating care cumbersome.
Other specialty hospitals are value-adding process hospitals. These include surgery centers, both inpatient and ambulatory. Some of these do many types of surgery, while others specialize in a specific type. For example, the Shouldice Hospital, north of Toronto, repairs only external abdominal wall hernias. The Aravind Hospitals in India do eye surgery, and the Coxa Hospital in Finland focuses on hip and knee replacement surgery. Meanwhile, the Cancer Treatment Centers of America offer treatment for dozens of cancer types, even integrating complementary and alternative treatments not typically offered at traditional hospitals but all in a value-adding process model aimed at following the diagnosis of cancer made elsewhere. Just as solution shops focused on a job can integrate in ways that optimize their effectiveness, VAP hospitals, because they focus on a job, can integrate in optimal ways as well. Because they can optimally integrate the entire process–from pre-admission preparation to the surgery process to rehabilitation to discharge–value-adding process hospitals can do their work at substantially reduced cost, with much higher levels of quality.
A hernia repair at the privately owned, for-profit Shouldice Hospital, for example, entails a four-day visit for preparation, surgery and rehabilitation in a truly country-club-like setting. In the typical U.S. general hospital, this procedure is done on an outpatient basis. Yet the entire cost at Shouldice is still 30% lower than CPT #49560, the standard reimbursement given for comparable hernia repair in the United States. In the typical U.S. hospital, unanticipated complications that necessitate additional surgical intervention arise in 5% to 10% of cases. At Shouldice, complications arise only 0.5% of the time. The Coxa Hospital for Joint Replacement in Tampere, Finland, achieves similarly better costs than general hospitals. The 64 general hospitals in Finland that perform similar surgeries average unanticipated complication rates of 10% to 12%; the rate at Coxa is 0.1%. These differences are not simply attributable to intrinsically better and worse doctors; it's in the nature of the integration enabled by a value proposition that focuses on a specific job to be done. Doctors at Shouldice, Coxa, and other focused value-adding process hospitals may get better at doing certain procedures by doing them over and over, but everything within these institutions is optimized for a focused job.
A Question of Focus
One of the things Toyota taught the world is that, if we do a task differently every time, it's very hard to improve the result. It's when we standardize that we're able to continuously improve and respond to unanticipated problems in predictably effective ways. This is why focused VAP clinics get so good. Two "Yeah, but" objections are frequently leveled against arguments for focus. The first is that the kinds of focused solution shop and value-adding process hospitals described here can't handle emergencies and complications of their work–and that to be truly effective, they should be backed up with an emergency department and the full arsenal of a general hospital. It's interesting that the medical establishment long ago became comfortable with the idea that it's OK for many community hospitals not to offer the full extent of services and expertise as some of their larger brethren. But this is rarely used as an argument against the existence of community hospitals. We accept that these hospitals may not offer the full arsenal because patients who need more sophisticated care can be rushed to a tertiary care hospital. There's little reason why similar transfers and referrals couldn't be made from focused hospitals as well.
The second objection is that specialty hospitals and other value-adding process businesses are accused of "cherry picking" or "cream skimming" the youngest, healthiest and most profitable patients, while the sickest patients typically go to the general hospitals. To this we say, "Of course." Patients whose multiple, interdependent illnesses ensconce them solidly in the realm of intuitive medicine need the broad and unstructured arsenal of capability that only the best tertiary care hospitals can offer. We will always need such hospitals. But because much of what is done within them today can be done elsewhere much more effectively and at much lower cost, we just don't need as many of them. The finger pointing we have seen from general hospital executives is rooted in a faulty cost accounting and reimbursement system that maintains the commingling of business models through cross-subsidization. General hospitals ought to get paid much more than they're paid today for the complex, intuitive work that only they can do. If the business model of general hospitals today can be separated into its component value propositions with distinct business models of care delivery, and the payment system properly rewards each for their work, what seems to be cherry picking today will in reality be recognized as the efficient distribution of resources.
Clayton M. Christensen & Michael E. Raynor
The Innovator's Solution – Creating and sustaining successful growth
Harvard Business Review Press, 2003, 978-1-57851-852-4
---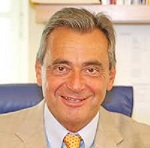 Clinical Process Improvement – Re-defining Healthcare
The U.S. health care system is facing major challenges. At stake are the quality of care for millions of Americans and the financial well-being of individuals and employers squeezed by skyrocketing premiums–not to mention the stability of state and federal government budgets. In Redefining Health Care, internationally renowned strategy expert Michael Porter and innovation expert Elizabeth Teisberg reveal the underlying–and largely overlooked–causes of the problem, and provide a powerful prescription for change. The authors argue that competition currently takes place at the wrong level–among health plans, networks, and hospitals–rather than where it matters most, in the diagnosis, treatment, and prevention of specific health conditions. Participants in the system accumulate bargaining power and shift costs in a zero-sum competition, rather than creating value for patients. Based on an exhaustive study of the U.S. health care system, Redefining Health Care lays out a breakthrough framework for redefining the way competition in health care delivery takes place–and unleashing stunning improvements in quality and efficiency. With specific recommendations for hospitals, doctors, health plans, employers, and policy makers, this book shows how to move health care toward positive-sum competition that delivers lasting benefits for all.
The Paradox of U.S. Health Care The United States has a private system with intense competition But: Costs are high and rising; Services are restricted and fall well short of recommended care; In other services, there is overuse of care; Standards of care often lag and fail to follow accepted benchmarks; Diagnosis errors are common; Preventable treatment errors are common; Huge quality and cost differences persist across providers; Huge quality and cost differences persist across geographic areas; Best practices are slow to spread Innovation is resisted; Competition is not working. How is this state of affairs possible? Competition on the Wrong Things Zero-Sum Competition in U.S. Health Care • Competition to shift costs • Competition to increase bargaining power • Competition to capture patients and restrict choice • Competition to restrict services in order to reduce costs • None of these forms of competition increases value for patients.
Moving to Value-Based Competition Health Plans Provide Health Information and Support to Patients and Physicians: 1. Organize around medical conditions, not geography or administrative functions 2. Develop measures and assemble results information on providers and treatments 3. Actively support provider and treatment choice with information and unbiased counselling 4. Organize information and patient support around the full cycle of care 5. Provide comprehensive disease management and prevention services to all members, even healthy ones Re-structure the Health Plan-Provider Relationship 6. Shift the nature of information sharing with providers 7. Reward provider excellence and value-enhancing innovation for patients 8. Move to single bills for episodes and cycles of care, and single prices 9. Simplify, standardize, and eliminate paperwork and transactions Redefine the Health Plan-Subscriber Relationship 10. Move to multi-year subscriber contracts and shift the nature of plan contracting 11. End cost shifting practices, such as re-underwriting, that erode trust in health plans and breed cynicism 12. Assist in managing members' medical records.
Employers
Set the goal of increasing health value, not minimizing health benefit costs; Set new expectations for health plans, including self-insured plans; Provide for health plan continuity for employees, rather than plan churning; Enhance provider competition on results; Support and motivate employees to make good health care choices and manage their own health; Find ways to expand insurance coverage and advocate reform of the insurance system; Measure and hold employee benefit staff accountable for the company's health value received.
Consumers
Participate actively in managing personal health; Expect relevant information and seek advice; Make treatment and provider choices based on excellent results and personal values, not convenience or amenities; Choose a health plan based on value added; Build a long-term relationship with an excellent health plan; Act responsibly Consumers cannot (and should not) be the only drivers.
Roles of Government in Value-Based Competition
Require the collection and dissemination of the risk-adjusted outcome information; Open up value-based competition at the right level; Enable bundled prices and price transparency; Limit or eliminate price discrimination; Develop information technology standards and rules to enable interoperability and information sharing Invest in medical and clinical research.
How Will Redefining Health Care Begin?
It is already happening: Each system participant can take voluntary steps in these directions, and will benefit irrespective of other changes; The changes are mutually reinforcing; Once competition begins working, value improvement will no longer be discretionary or optional; Those organizations that move early will gain major benefits.
Michael E. Porter, Elizabeth Olmsted Teisberg,
Redefining Health Care – Creating value-based competition on results.
Harvard Business Review Press, 2006, ISBN 978-1-59139-778-6
---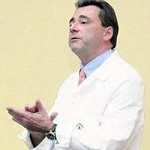 Clinical Process Improvement – Who killed Healthcare
We turn over $2.2 trillion of our money each year to those who manage our healthcare, without holding them accountable for efficiency or quality. Not surprisingly, these folks – hospitals, insurers, governments – they use the money to benefit themselves. Jack Morgan, the insured, middle-class protagonist in Who Killed Health Care? was killed by this system. Insurers, hospitals, and governments have gotten fat on our bloated healthcare costs, which kill the competitiveness of US firms. More than 40 million Americans are uninsured, mostly because they cannot afford it, while 300,000 people die every few years from medical errors. Arrogant insurance bureaucrats deny people the services they paid for, while many insured find their coverage inadequate for serious illnesses. The uninsured – they are charged the highest prices by our allegedly nonprofit, ostensibly "charitable" hospitals and are all too often driven to bankruptcy. Meanwhile, many doctors leave the profession because of insurer, hospital, and government micromanagement of their activities. Physicians enrolled in my MBA courses at the Harvard Business School tell me, "I can no longer practice medicine." The grip of the powerful status quo also scares off those entrepreneurs who represent the best hope of transforming healthcare. Only 1 stakeholder can fix this – you and me. We must take back our money so we can decide how to spend it. We should be buying health insurance for ourselves, using the foregone salaries and massive taxes we once turned over to the self-serving healthcare industry crew. Switzerland's consumer-driven healthcare system points the way: With their excellent, private healthcare system, the Swiss have universal coverage and spend 40% less. We are at war for control of an annual $2.2 trillion – an amount equal in size to China's whole economy. If we do not win it, our health and economy will go down in flames. My new book Who Killed Health Care? details the consumer-driven battle plan that can revive our doctors, our economy, and our good health. That's my opinion. I'm Professor Regina Herzlinger of the Harvard Business School.
Regina Herzlinger
Who Killed Health Care
McGraw-Hill, 2007, ISBN 978-0-07-148780-1
---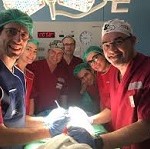 Clinical Process Improvement – Service Fanatics – how to build superior patient experience the Cleveland Clinic Way
An in-depth case study of Cleveland Clinic's revolutionary transformation around the customer—a powerful model for any leader seeking to drive positive organizational change although Cleveland Clinic was recognized as having among the best clinical outcomes in the nation, the same was not true regarding patient experience. Service Fanatics shows the specific steps the Clinic took to go from the bottom 10th percentile in Medicare's survey to above the 90th percentile in less than 10 years. Today, the Clinic is recognized as a thought leader in the emerging field of patient experience. How did they do it? More important, how can others do the same? Service Fanatics explains the strategies and tactics any leader can emulate to turn his or her organization into a patient- and family-centric healthcare delivery model. It also candidly describes the challenges in execution and the solutions leaders can apply. Featuring customer service case studies from other industries and interviews with C-level executives at top corporations, it offers specific lessons per chapter for any manager and business leader beyond healthcare.
James Merlino
Service Fanatics – how to build superior patient experience the Cleveland Clinic Way
McGraw Hil Education, 2015, ISBN 978-0-07-183325-7
---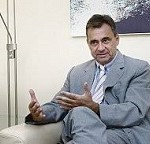 Clinical Process Improvement – Communication the Cleveland Clinic Way
The proven strategy for driving patient satisfaction, physician engagement, and better clinical outcomes with improved doctor-patient communication—from the thought leaders at Cleveland Clinic. This book outlines Cleveland Clinic's pioneering, nationally-recognized REDE to Communicate program, which the legendary hospital system has used to become a world leader in relationship-centered communication. It reveals why the Clinic made effective communication a top strategic priority and how it successfully overcame obstacles to implementing it, including internal resistance from physicians, and adapted it for advanced care providers. This practical guide provides the information decision-makers need to design, develop, and implement communication skills training in their own institutions. Learn how to: Cultivate leadership and clinician support for your new patient experience strategy; Highlight relationships as a foundation for all communication with patients and colleagues using an evidence-based framework, the REDE Model (Relationship: Establishment, Development, and Engagement); Build effective and relevant communication skills programs for experienced physicians, residents, and medical students; Leverage creative communication skills program design and data transparency to engage physicians and advanced care providers form various backgrounds and specialties in patient experience; Identify common misconceptions and myths in healthcare communication and how to respond to them successfully.>/p>
Adrienne Boissy, Timohy Gillighan,
Communication the Cleveland Clinic Way,
McGraw Hill Education, 2016, ISBN 978-0-07-184534-2
---