Business Transitions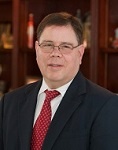 The Appleton Greene Corporate Training Program (CTP) for Business Transitions is provided by Mr. Sussman MBA BS Certified Learning Provider (CLP). Program Specifications: Monthly cost USD$2,500.00; Monthly Workshops 6 hours; Monthly Support 4 hours; Program Duration 18 months; Program orders subject to ongoing availability.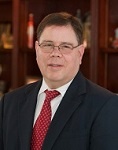 Personal Profile
Mr Sussman is a Certified Learning Provider (CLP) at Appleton Greene and he has experience in management, operations and finance. He has achieved an MBA and a BS in Management. He has industry experience within the following sectors: Technology; Telecommunications; Internet; Business Services and Real Estate. He has had commercial experience within the following countries: United States of America, or more specifically within the following cities: Dallas TX; Chicago IL; Los Angeles CA; New York NY and Indianapolis IN. His personal achievements include: founded, financed, grew, profitably operated, built value and transitioned five businesses via sale transactions, 3 of them to public companies and 2 to strategic acquirors; served as a C-Suite executive at two public companies; one time as President of an operating division and the other as Vice President of Mergers and Acquisitions; raised over $500M in private equity and both private and public debt offerings for clients; built value for 100s of businesses by Improving their sales, profitability and operational performance; holds and maintains FINRA Investment Banking Licenses for both public and private placements. His service skills incorporate: capital investment; process Improvement; mergers & acquisitions; business development and strategic planning.
To request further information about Mr. Sussman through Appleton Greene, please Click Here.
---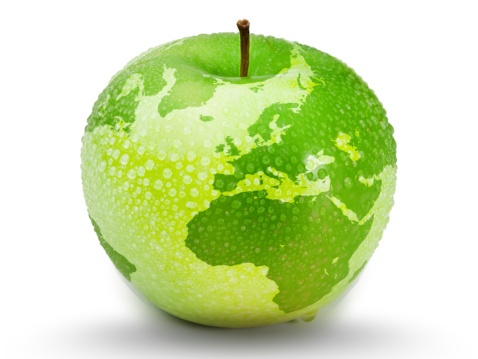 (CLP) Programs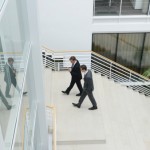 Appleton Greene corporate training programs are all process-driven. They are used as vehicles to implement tangible business processes within clients' organizations, together with training, support and facilitation during the use of these processes. Corporate training programs are therefore implemented over a sustainable period of time, that is to say, between 1 year (incorporating 12 monthly workshops), and 4 years (incorporating 48 monthly workshops). Your program information guide will specify how long each program takes to complete. Each monthly workshop takes 6 hours to implement and can be undertaken either on the client's premises, an Appleton Greene serviced office, or online via the internet. This enables clients to implement each part of their business process, before moving onto the next stage of the program and enables employees to plan their study time around their current work commitments. The result is far greater program benefit, over a more sustainable period of time and a significantly improved return on investment.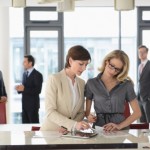 Appleton Greene uses standard and bespoke corporate training programs as vessels to transfer business process improvement knowledge into the heart of our clients' organizations. Each individual program focuses upon the implementation of a specific business process, which enables clients to easily quantify their return on investment. There are hundreds of established Appleton Greene corporate training products now available to clients within customer services, e-business, finance, globalization, human resources, information technology, legal, management, marketing and production. It does not matter whether a client's employees are located within one office, or an unlimited number of international offices, we can still bring them together to learn and implement specific business processes collectively. Our approach to global localization enables us to provide clients with a truly international service with that all important personal touch. Appleton Greene corporate training programs can be provided virtually or locally and they are all unique in that they individually focus upon a specific business function. All (CLP) programs are implemented over a sustainable period of time, usually between 1-4 years, incorporating 12-48 monthly workshops and professional support is consistently provided during this time by qualified learning providers and where appropriate, by Accredited Consultants.
---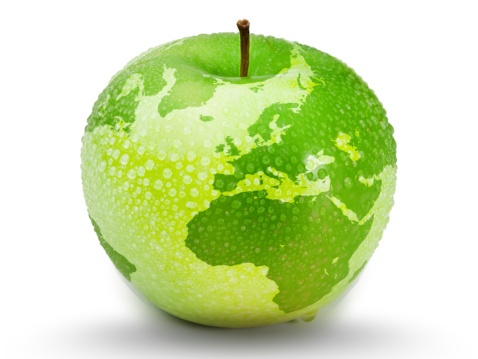 Executive summary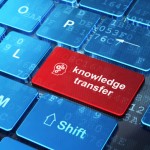 Business Transitions
Mr. Sussman developed the Business Transitions consulting process to help owners of small and medium size businesses improve and enhance the value of their companies. This process is now the Business Transitions Program for Value Building.
Business Transitions is the culmination of Mr. Sussman's years of practical experience in the Corporate environment; where he worked in Finance, Strategic and Operations management positions; the small to mid-size enterprise environment; where he founded, financed, operated and exited via sale transactions five different companies (2 to public companies, 2 to strategic acquirers, and 1 turnaround and sale in a private transaction); and as an investment banker, where he has acted as an M&A advisor on numerous sale, capital raises, recapitalizations and joint venture transactions. Throughout this journey, Mr. Sussman has frequently encountered good businesses, where the owners, stakeholders and management are unable or unwilling to exit or raise capital because the value of their business is not what they need it to be, in order to take that next step. Business Transitions for Value Building addresses this issue.
Business Transitions begins with an assessment of where the business is today, both internally and externally on the value scale. The next step is working through each area of the value chain and for each; putting in place the plans, operations, systems, processes, procedures and controls to improve and enhance performance, efficiency, revenue and earnings growth, and corresponding increases in free cash flow or EBITDA. EBITDA, Earnings before interest, taxes, depreciation and amortization is the key measure of business valuation, thus it is also the key measure for Value Building. For most every business, whether the purpose is to raise capital, growth through acquisitions, or a liquidity event; the greater the EBITDA and the more sustained the EBITDA growth, the greater the value of that company.
Business Transitions for Value Building is a corporate training program that effects, and drives change throughout a company. Throughout the company is important to keep top of mind. Over the course of this training program, the key aspects of your business that power its stability and current state will be analyzed, reviewed and effected with the common goal of building the value of the company.
The root cause of why most training programs designed to drive meaningful change throughout a company are unsuccessful is the that the focus is on the wrong areas and thus, the training itself is not appropriately focused and therefore frequently does not involve the relevant employees. Owners who want to drive improvement and build value within their company must implement training that addresses their business as an entire entity and focus on the key items that drive value. This limitation is addressed with Business Transitions.
Business Transitions is all about organizing and operating a company with a view towards the future goal and that future goal can take many forms; organic growth, growth via acquisitions, sale, pass to the next generation, semi-retirement or full retirement. Value Building is essential for each.
Organic Growth: Capital is generated by the business via increased sales or reducing expenses, or a combination thereof. In today's fast paced, competitive business world it can be challenging to readily increase sales, but it is possible with discipline and, a proven and repeatable sales process. On the expense side, a strategy of pure cost cutting may have a meaningful impact in the year implemented, however, it is not a process with meaningful year over year improved results. A meaningful process for expense reduction is operational processes that are designed with the most efficient operation for sustainable operations.
Acquisitive Growth: Acquisitive growth with cash or equity. If cash, the cash must have been generated by the company or obtained from a third party. If the cash is raised via debt, the lender will evaluate the loan based upon the value of the underlying assets of the combined entity and the ability to repay the debt out of future cash flow. If equity is to be utilized value continues to be key. The greater the value of the company, the less equity the company will have to provide to the company being purchased or to a third party to raise the required cash.
Sales and Recapitalizations: Sales and recapitalizations of the company is the exchange of company for consideration such as; cash or equity in another company. Sales can be total sales, or majority or minority recapitalizations. A majority recapitalization is where a third-party purchases 51% or more of the company, while a minority recapitalization is the purchase of less than 50% of the company. In each case, value of the company is key. Company value determines the amount of consideration to be received, which in turn determines the next step in the owner's life; exiting or remaining and continuing to manage the business. Owners frequently exit and move to the next phase in their life with a total sale. In a majority or minority recapitalization, owners typically remain with the company, execute a growth plan with the new majority or minority owner and then sell their remaining equity at hopefully greater value in the future. This is frequently referred to as "having a second bite at the apple." Essentially what the third party knows and expects when making the recapitalization investment is that they will be able to successfully implement their version of a building value and increase the value of the company substantially to achieve their intended financial return on investment.
Pass Business to the Next Generation: Many times businesses are transitioned from one generation to the next. Unfortunately, historical statistical data shows that 70% of these businesses fail when passing from the first generation to the 2nd and 90% fail when passing from the second to the third. This is not a desirable outcome. The cause? Most frequently is the lack of proper planning, structure and organization of the business. The current business does well for the owners, but the structure, people, processes and the like are not in place to sustain the business. These are all essential elements for Business Transitions and all, if in place, significantly build value of the business.
Business Transitions provides options for company owners to take control of their business and generate the greatest return on their own efforts.
The outlook for improving business valuations remains very strong and will continue to grow into the future. For the most part, buyers and investors buy earnings. And strong and increasing earnings drive value. Thus, there is no doubt that building value is as much the future as it is the current, and the past.
Based upon demographics, it is safe to estimate that 12 million +/- businesses are owned by baby boomers and will be sold or transitioned in some method over the next 10 to 15 years due to retirement or other factors. Many owners of these businesses face the uncertain dilemma of their business not being valuable enough in a transaction that enough cash proceeds will remain after taxes to support the lifestyle to which they have become accustomed. Thus, building value today is essential for their future.
Similarly, although not as large a number, almost 8000 businesses are owned or backed by private equity in the US. The typical private equity firm has a time frame on the holding period for their investments due to maturity dates of their investment funds. This means that within their holding period, typically 5 – 7 years, the value of the businesses they own must increase. Only by increasing value of those businesses is the private equity fund able to sell that business at a multiple that represents a sale price enough greater than the purchase price and investment over time to provide their target return to their investors. Private equity funds that do not provide adequate returns to their investors have difficult times raising subsequent funds.
Finally, public companies also focus on earnings. Share prices represent multiples of earnings. The greater the earnings, the greater the share price and correspondingly the value of the company. Overall, building value is the central key to success for all businesses, from the smallest to the largest. Greater values, driven by increasing EBITDA is the key to increasing equity for the owners and other stakeholders of all businesses. With increased value, it provides the flexibility and ability of companies to drive their own futures in a way that meets the needs of the owners and stakeholders in the business.
---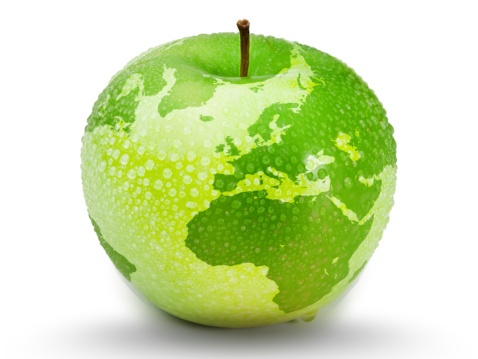 Curriculum
Business Transitions – Part 1- Year 1
Part 1 Month 1 Business Evaluation
Part 1 Month 2 Financial Performance
Part 1 Month 3 KPI Dashboard
Part 1 Month 4 Abdicate Delegate
Part 1 Month 5 Systems Processes
Part 1 Month 6 Growth Potential
Part 1 Month 7 PRSP
Part 1 Month 8 Neutrality Structure
Part 1 Month 9 Cash Generation
Part 1 Month 10 Recurring Revenue
Part 1 Month 11 Defensible Position
Part 1 Month 12 Customer Satisfaction
---
Business Transitions – Part 2- Year 2
Part 2 Month 1 People Plan
Part 2 Month 2 Operating System
Part 2 Month 3 Testing 123
Part 2 Month 4 Due Diligence
Part 2 Month 5 Transitions Preparations
Part 2 Month 6 Transitions Finalization
---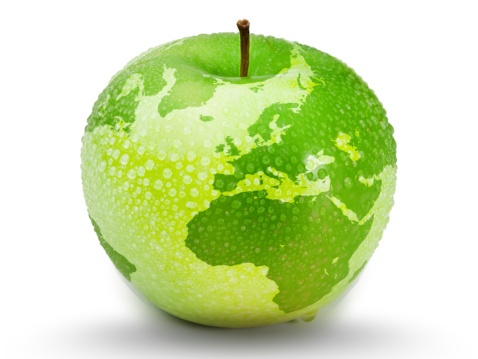 Program Objectives
The following list represents the Key Program Objectives (KPO) for the Appleton Greene Business Transitions corporate training program.
Business Transitions – Part 1- Year 1
Part 1 Month 1 Business Evaluation – Business Transitions is a forward-looking program designed to build value for the next evolution of the business. Business Transitions begins with establishment of a baseline for where the business is today. Business Transitions are affected by the value of the business viewed by industry standards and balanced against the perceptions, desires and needs of the owners and stakeholders of the Company itself. To accomplish this, a suite of tools will be utilized. In this session, we will be introduced to, and learn each tool for use and application throughout the Business Transitions program. These tools are; Porter's Five Forces, SWOT, 5 Whys: Root Cause Analysis, VMOST Analysis and Pareto Principle. Each of these tools will facilitate analysis into each area and identify areas and create a roadmap for improvement and change to build value. Porter's Five Forces: Porter's Five Forces is a model that identifies and analyzes five competitive forces that shape every industry and helps determine strengths and weaknesses. Five Forces analysis is frequently used to determine corporate strategy and can be applied to a whole business or portion of a business to understand competition and position a business for success. SWOT (Strengths, Weaknesses, Opportunities, Threats): The primary objective of a SWOT analysis is to help organizations develop a full awareness of all the factors involved in making a business decision. 5 Whys: Root Cause Analysis: Part of the Lean management system, is an effective technique for to find the root cause of any problem and then build a solution to protect the process from the reoccurrence of that problem. VMOST Analysis Model: VMOST analysis, also known as MOST analysis, is a framework and evaluation technique for organizational strategic planning; while also being very effective for application to departments or business functions. VMOST analysis aligns goals, objectives and process throughout the entire organization with that of the entire business. In addition to the vision (V) and mission statement (M) elements, the components of the acronym VMOST are: objectives, strategies and tactics. Pareto Principle: This principle is based on the theory that 80% of outcomes, both positive and negative, result from 20% of the inputs. Applying this principle and looking at the collected data in a Pareto chart provides an excellent visual for areas of focus and potential improvement. These tools and techniques, along with other evaluation and measurement tools to be introduced, will be applied throughout the Business Transitions program.
Part 1 Month 2 Financial Performance – The objective of this module is learning the language of financial statements. Reading and understanding financial statements goes well beyond gross profit, net profit, assets and liabilities. Once the language is understood, our focus will be on reading, understanding the company's financial position today and looking forward into the future. Value will be looked at from the prospective of both financial and strategic third parties. Financial parties value your company's future profits stream, i.e., the likelihood of those profits continuing. By contrast, a strategic party estimates the value of your company in their hands. The math a strategic party does starts with estimating the financial performance of your company when added to their existing business, i.e., the accreted earnings performance. This is looked at as both your company remaining independent and fully integrated into their platform. In each case, factors including market share, sales revenue, margins, proprietary products, earnings, cash flow, management, people, suppliers, future outlooks and many other factors are considered. Thus, a baseline for all value drivers must be established. The results of this analysis will set the baseline for improvement over the course of Business Transitions. To accomplish this evaluation, our first look will be from a financial statement and financial ratio analysis. We will focus on the reading and understanding of financial statement and how the income statement and balance sheet fully interact and ultimately generate the statement of cash flows. A good understanding of the numbers is essential for decision making during the program and measurement of progress throughout and after the program. Once a good understanding of reading and working with financial statements is in place, the objective will then be methods and techniques for development and implementation of financial controls. Financial controls include; financial analytics, checks and balances, approval and signing authorities and reporting systems, both historical, current and forward looking.
Part 1 Month 3 KPI Dashboard – The objective in this module will be to understand Key Performance Indicators ("KPIs"); what they are, how to design, measure and report them and how to apply them for managing the business. Using KPIs will start the transition from past tense decision making to forward looking decision making. KPIs also become the basis for management to keep their primary focus on the business versus in the details of the business. This is an essential mindset to be learned and adopted to build value and move towards the business transition. After the process is learned, KPIs will be established and the methods for how those KPIs will be measured and the frequency and timing of data collection and measurement will be defined. Finally, a method for reporting on the KPIs will be established. Reporting is most often done via dashboard. We will explore dashboards, their strengths, weaknesses and uses. Ongoing assignments will be for the development of KPIs for the business, building the dashboard and applying the information on a continuous basis for key decisions.
Part 1 Month 4 Abdicate Delegate – The objective of this module is to learn and apply techniques for effective delegation. To build value and prepare for an effective Business Transition, successful delegation is an absolute essential. Building upon KPIs for the ability to manage, we will explore techniques to delegate work effectively and successfully. We will explore several techniques and methodologies proven successful over time: 98/2 Delegation: The process of identify the 2% of work that management must do, because it cannot be delegated and requires their personal input; Discover your Picasso Work: An alternate method of identifying the unique value-add that key management possess and must personally apply to create that value; Four Quadrant Analysis: An analytical process to categorize tasks for levels of delegation possible. Having learned these techniques, the next goal will be to perform this analysis at appropriate management levels within the business. Delegation is a continuous process that should be reviewed and reimplemented on a regular basis. To build value and position for the business transition, management must constantly be focused on spending their time on the work that consistently adds the greatest value to the business.
Part 1 Month 5 Systems Processes – The objective of this module is to measure the extent to which the business is run by processes or by people and to then effectively understand how to build processes, define policies and implement them within the business. To build value and position for a Business Transition, the business should be structured as much as possible, so that processes run the business and people operate processes. This is done through the implementation of effective business processes, also referred to as systems. Borrowing an acronym from the franchise industry, an industry built on processes or a system; System is an acronym for Save Yourself Time Energy & Money. This module will focus on learning to develop, implement and operate systems, processes, procedures and policies for the business. Business owners and management often create a hub and spoke organization, with them at the hub. What this means is that all decisions flow into and out of the hub, and management becomes the bottleneck in the business. Our objective is to learn how to effectively stop this and transform into a process driven organization. As part of our learning process, we will explore various process driven techniques, including; Lean, Kaizen, Kanban and more scaled down, simple to implement solutions. Our objective being to obtain meaningful results within an easy to learn and implement framework. From there, management will define and document the processes in the business as they exist and the apply the various techniques to look for improvement within those processes on a continuous basis.
Part 1 Month 6 Growth Potential – In this module we will look at growth potential. Businesses with greatest growth potential have the highest value. Business growth will be measured across all relevant aspects; customers, markets, products, people, longevity, market share sales revenue, margins and net income. Each of these will be further analyzed to determine level of performance and opportunities for improvement. Opportunities for growth will also be explored; geographic – are there new markets available? Vertically – can existing capacity effectively handle more customers? Horizontally – are there other products or services that could be added to the company's offering to increase overall value? Key questions and areas to explore: Can the business be replicated in additional geographic locations and would performance be similar or superior? What other products or services would your customers buy from you? What adjustments would be necessary to handle 10x current volumes? Would new marketing channels allow the business to reach a new customer group? Would a self-service model or other method allow smaller customers to be profitably serviced? Is it possible to create a license strategy? Where and how would $5,000,000 be invested to add the most growth and profitability to the business? Based upon the analysis, alternative proposals for durable growth will be developed. The alternatives will be vetted using one or more of the analysis techniques. Based on that analysis the growth plan will be established. This plan will include goals, objectives, a project plan with timeline and budget. As part of the planning process, we will also develop processes, procedures and policies; training, KPIs, financial controls and reporting. The plan will establish the structure for continuous measurement and evaluation of this project to be used throughout Business Transitions and by the business going forward.
Part 1 Month 7 PRSP – In this module learn to develop a Proven and Repeatable Sales Process or PRSP. Sales and topline revenue growth are key to building value. The important aspect is to not only understand that sales is a process, but to define the process that not only generates revenue growth, but to then implement that process so that it is repeatable. Repeatability is essential for accurate planning, budgeting and forecasting. The PRSP plan will include goals, objectives, a project plan with timeline and budget. As part of the planning process, we will also develop processes, procedures and policies; training, KPIs, financial controls and reporting. The plan will establish the structure for continuous measurement and evaluation of this project to be used throughout Business Transitions and by the business going forward.
Part 1 Month 8 Neutrality Structure – In this module we will analyze the dependence of the business on suppliers, employees and customer concentration. Maximizing business value for a Business Transition requires that the business not be overly reliant on any one customer, employee or supplier. Suppliers: If a business is dependent on one or two key suppliers then the business is at their mercy. Cultivating several suppliers positions the business to never be dependent on anyone supplier. Diversifying suppliers, even at the cost of losing some special pricing discounts is essential for building value. Supplier diversity is more valuable in the long run than saving a little money currently. Employees: If the business is too reliant on any one employee, there is significant risk if that employee chooses to leave and at a disadvantage when it comes to negotiating compensation. Customers: If the business is too dependent on any one customer, the business will be highly unstable with the loss of that customer. A stable customer base requires diversification, typically no single customer represent more than 15% of total revenue. As we work through the neutrality analysis, we will consider the following factors: Rank your employees from easiest to most difficult to replace. Create a plan to become less dependent on the hardest to replace; How could you create a bench of potential hires for key roles in the event of an employee defection? Identify your most important raw materials. What other companies could supply them? How could you achieve the same or superior pricing and terms from an alternate supplier? Rank your customers by the percentage of your overall revenue each represents. How can sales be increased to smaller customers or how would additional customers be secured to lessen customer concentration? Based upon the analysis, alternative proposals for reducing and hopefully eliminating dependence and creating a valuable neutral position for the company. Based on the analysis the various diversification plans will be vetted using one or more of the analysis techniques and the diversification plan will be established. This plan will include goals, objectives, a project plan with timeline and budget. As part of the planning process, we will also develop processes, procedures and policies; training, KPIs, financial controls and reporting. The plan will establish the structure for continuous measurement and evaluation of this project to be used throughout Business Transitions and by the business going forward.
Part 1 Month 9 Cash Generation – The objective of this module is to understand the ability of the business to generate cash. Cash flow, gross margin and profitability have great effect on the value of your company. The more cash required to be injected by a third party into a business, the lower the value. The inverse is also true: the less cash required from a third party, the greater the value. A value driving goal should be to create a business that accumulates cash as it grows. One way to do this is to create a positive cash-flow cycle, i.e., collecting payment sooner from customers while at the same time lengthening time to pay suppliers and expenses. In this section we will analyze the businesses' billing and collection practices to gain a full understanding of the company's cash cycle. Installment billing. Is it possible to front end loan the amounts billed and collected? Is a subscription or membership model possible? What changes in the current business model would be required? Turn a service into a product. Is it possible? What would be required? Inventory. Is just in time a possibility versus stocking and carrying inventory? How could levels be reduced? Is it possible to change payment terms on carried inventory, delaying payment until usage? We will look for method and practices to improve the cash cycle as well and then analyze the proposed changes with one or more of the analysis techniques. Based upon the analysis, alternative proposals for positive cash generation will be developed. These alternatives will be vetted using one or more of the analysis techniques. Based on that analysis a plan for cash cycle improvement will be established. This plan will include goals, objectives, a project plan with timeline and budget. As part of the planning process, we will also develop processes, procedures and policies; training, KPIs, financial controls and reporting. The plan will establish the structure for continuous measurement and evaluation of this project to be used throughout Business Transitions and by the business going forward.
Part 1 Month 10 Recurring Revenue – In this module our focus will be on the power of recurring revenue. Having a predictable, recurring revenue stream is one of the largest builders of value for any business. Next most is reoccurring revenue followed by one time sale revenue. Our objective will be to identify the types of revenue currently existing within the business and to then understand and identify methods to create or transform existing revenue streams into higher value revenue streams to build value. Opportunities for recurring revenue include, but are not limited to; consumables, subscriptions and contracts. There are variations on each, but those are the primary categories. Regardless of the method and regardless whether the recurring revenue is within the company or adjacent to the company; recurring revenue builds value by: Increased lifetime customer value; Smoothing out demand; Reduced market research cost; Less receivables and increased cash flow; Customer retention. As we analyze this section, we will consider: How could revenue streams be moved up the value building hierarchy? Could a consumable element be added to what is sold? How could customers be engaged in a long-term contract? Would some customers prefer to be billed automatically over manually submitting a regular payment? Could a maintenance contract be added to the sale? Based upon the analysis, alternative proposals for creating recurring revenue will be developed. These alternatives will be vetted using one or more of the analysis techniques. Based on that analysis a plan will be established. This plan will include goals, objectives, a project plan with timeline and budget. As part of the planning process, we will also develop processes, procedures and policies; training, KPIs, financial controls and reporting. The plan will establish the structure for continuous measurement and evaluation of this project to be used throughout Business Transitions and by the business going forward.
Part 1 Month 11 Defensible Position – The objective of this module is to understand and implement methods to create defensible business positions. Warren Buffett is famous for investing in companies with a protective "moat" around them. The deeper and wider the moat, the harder it is for competitors to compete. In addition, an enduring competitive advantage also gives the business more control over pricing, which increases both profitability and cash flow. Having a defensible position builds value. In order to maximize value, commit to a product, service, or a bundle that does one thing well. The objecting being to identify and build an offering so irresistible that it builds value for the business. To build value, analysis will be performed to focus limited business resources on becoming excellent in the company's niche and build value. Is there a layer of service that could be added to differentiate the offering? How can products and services be better branded? What is the one thing that customers care most about? What is unique about the business? How can the business capitalize on that quality? If you can't identify something unique about your offering, examine what your competitors are doing and what consumers aren't yet getting from any source, and weigh the benefits of offering it. Based upon the analysis, alternative proposals for creating defensible positions will be developed. These alternatives will be vetted using one or more of the analysis techniques. Based on that analysis a plan will be established. This plan will include goals, objectives, a project plan with timeline and budget. As part of the planning process, we will also develop processes, procedures and policies; training, KPIs, financial controls and reporting. The plan will establish the structure for continuous measurement and evaluation of this project to be used throughout Business Transitions and by the business going forward.
Part 1 Month 12 Customer Satisfaction – TThe objective of this module we will be measurement and improvement of Customer Satisfaction. This attribute measures both the extent to which your customers are satisfied and your ability to assess customer satisfaction in a consistent and rigorous way. Being able to objectively measure the satisfaction level of your customers is essential to maintaining customer loyalty and building both repeat and referral business. The Net Promotor Score ("NPS") methodology, based around asking customers a single question that is predictive of both repurchase and referral, has been proven to be the most effective measure of customer satisfaction. In this session, we will study the NPS, develop our question and create our NPS survey and run a project to survey customers of the company. The main reasons for use of NPS, beyond its proven reliability are; it's easy, it is common language for third parties and it is predictive. Beyond the initial survey, we will develop a methodology to continuously measure customer satisfaction and benchmark future performance against past performance.
---
Business Transitions – Part 2- Year 2
Part 2 Month 1 People Plan – The objective of this module is understanding organization structure, roles in the structure and people in the roles. Great companies have great people. As important as it is to have great people, it equally important to have the right people in the right roles doing the right job where their performance and contribution is of the highest and greatest value to the business. Achieving these objectives builds value and positions the company for a business transition by not only driving company performance, but also reducing turnover and typically, increasing productivity. During this module, we will explore various personality profiles and staff assessment tools such as DISC, Myer-Briggs for example, and how to implement them and gain value from them to build value. We will also study job benchmarking and aptitude testing. Each of these tools will come together to develop and create hiring processes that improve the quality and success of future employees. The next step is to apply and integrate these concepts into the organizational structure and the management, staffing and hiring plan for the company. Part of the hiring plan will be employee development plans, utilizing the tools and techniques gathered within this module and based on the systems developed for the business. The result is to have plans for hiring, training and development of new employees and internal transfers to new roles that is quick, efficient and successful in placing people in their best roles, providing every opportunity for them to be successful and the ability to advance as appropriate.
Part 2 Month 2 Operating System – The objective of this module is to define the operating system for the business. The operating system defines the mission, vision and values of the company, standards of performance and quality. In this module, we will explore and learn methods for creating the Operating System, integrating each element previously learned and explored throughout Business Transitions. We will explore and learn about performance culture and a philosophy known to as House of Quality. We identify and learn how to integrate knowledge gained through previous modules of Business Transitions into the business operating system. The objective is to be certain the business has a firm plan to execute and implement knowledge gained throughout Business Transitions.
Part 2 Month 3 Testing 123 – The objective of this module is to create and implement testing and evaluation plans for the techniques, systems and methodologies learned and implemented throughout business transitions. We will look at systems in place and running, management team working in sync, operating system and culture in place and adhered to and that financial controls are in place and working. To evaluate, we will explore building test plans, plans that not only test under normal conditions but also under stress conditions. The objective being to see what it takes to break any system. This will identify new weaknesses which need to be resolved through rework of the system.
Part 2 Month 4 Due Diligence – The objective of this module is to learn and implement techniques for performing self-directed due diligence for the business. Due diligence is having complete business documentation in place for the business, as well as all systems, procedures, plans, records and studies. Due Diligence, when performed by an outside third party is time consuming and their objective is validation of claims and representations made by the company, as well as looking for reasons that history of the business is or is not representative of the future performance of the business. By the business doing this itself on a continuous basis, the business will build its value and save time. Items we will explore in due diligence: Creating, managing and maintain a data room based on a thorough due diligence list; Diversity – the company's history, practices and policies. Diversity is now recognized as a driver of building value; Environmental, Social and Corporate Governance (ESG). ESG is relatively new and growing driver of building value; Sustainability. Similar to ESG, sustainability is a relatively new and growing driver of building value.
Part 2 Month 5 Transitions Preparations – The objective of this module is preparation of materials for marketing the business to potential acquirors or investors for raising capital. Investors each have mandates and we will learn how to identify potential sources, how to reach them and how to effectively communicate with them. Subjects to cover: Teaser – how to create an effective one pager to capture attention; Non-Disclosure Agreement – reasonable language and expectations; Investor Deck(s) – how to create effective and compelling investor decks; Potential Sources; Transaction Types: Debt, Equity, Majority Recap, Minority Recap; Debt: Bank, Mezzanine, Structured, Sub-Debt; Equity: Angel, Family Office, Private Equity, Public Markets, Preferred Equity, Equity; Advisors; Attorneys; CPAs; Investment Bankers; and Brokers
Part 2 Month 6 Transitions Finalization – The objective of this module is the finalization of the Business Transitions process and execute on the plan. All of the preparation work is in place and changes will have been implemented. Note, Business Transitions is not a static process, but one that may and/or should be repeated on a regular basis to maintain momentum in the business. Regardless, at this point all preparations have been made that the business may move forward with the next evolution of the Company, whether that be continued operation in its transitioned state, raising capital for growth, acquisitions or recapitalization purposes; or an exit, whether that be sale to a third party, hand off to the next generation or an ESOP. Regardless of the chosen path, expertise and services of additional professionals and experts may be required. In this module the objective is to identify the process, tools and techniques to identify, qualify and select those experts and then how to engage and work with them to achieve the desired results. We will explore the advantages and disadvantage of each transition strategy, the documentation required and risks and benefits of each. We will discuss the need and integration of potential third party sources beyond financial resources, including specialists in specific legal structures and tax structures. We will also discuss how to identify and qualify the experts to assist in structuring and documenting the internal transition. And finally, how to manage the Business Transitions, whether internal, external or capital raise; including negotiations, timing and expectations.
---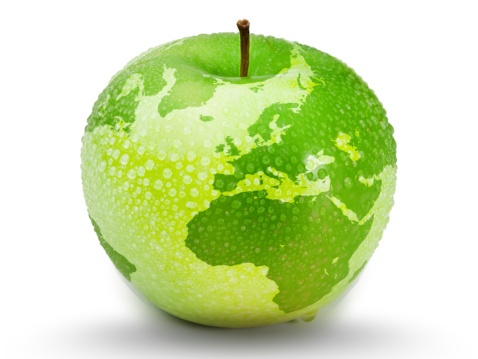 Methodology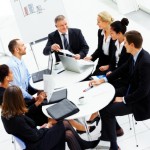 Business Transitions
Business Transitions is based on practical experience, accepted business theories and proven results; integrated into a realistic approach to build value. The first four modules are designed to establish the baseline current state of the business, align management on the goals and expectations of the program and learn the key tools and methods to be utilized throughout Business Transitions.
Module 1 focuses on tools and techniques. It is essential that management of the company understand, accept and embrace the concepts of building value towards the objective of business transition and the tools and methodologies for assessing and evaluating decisions going forward.
Module 2 focuses on establishing the baseline for overall performance of the business. As business transitions is about building value, the baseline measurement is determined based on the financial performance of the company, i.e. the financial statements. To understand this, in this module we will learn the language of financial statements, how read them, how to interpret them and what actions and direction they can provide.
Module 3 focuses on Key Performance Indicators (KPIs). KPIs are a system for managing the business, performance of elements of the business and people within the business. KPI's should be designed to demonstrate real time information so that decision can be assessed on both a current and proactive basis.
Module 4 focuses on delegation. Effective delegation is key to building value. Successful delegation is difficult. This module is designed so managers may gain the understanding and techniques for successful delegation. Successful delegation is key to building value.
The next several modules, 5 thru 14, are the implementation modules of Business Transitions. Each module follow a consistent flow for each value driver area; analyze, plan, evaluate, select, implement, measure, reassess and adjust. Ultimately each module works both independently and collectively to build value and position for the business transition.
Module 5 value driver: Systems Processes. The objective of this module is to measure the extent to which the business is run by processes or by people and to then effectively understand how to build processes, define policies and implement them within the business.
Module 6 value driver: Growth Potential. In this module we will look at growth potential. Businesses with greatest growth potential have the highest value.
Module 7 value driver: Proven and Repeatable Sales Process. Sales and topline revenue growth is key to building value. In this module learn to develop a Proven and Repeatable Sales Process or PRSP for the business.
Module 8 value driver: Neutrality Structure. In this module we will analyze the dependence of the business on suppliers, employees and customer concentration. Maximizing business value for a Business Transition requires that the business not be overly reliant on any one customer, employee or supplier.
Module 9: Cash Generation. The objective of this module is to understand the ability of the business to generate cash. Cash flow, gross margin and profitability have great effect on the value of your company.
Module 10: Recurring Revenue. In this module our focus will be on the power of recurring revenue. One of the biggest factors in determining the value of your company is the extent to which a third party can see where your sales will come from in the future.
Module 11: Defensible Position. The objective of this module is to understand and implement methods to create defensible business positions. Warren Buffett is famous for investing in companies with a protective "moat" around them. The deeper and wider the moat, the harder it is for competitors to compete.
Module 12: Customer Satisfaction. The objective of this module we will be measurement and improvement of Customer Satisfaction. This attribute measures both the extent to which your customers are satisfied and your ability to assess customer satisfaction in a consistent and rigorous way.
Module 13: People Plan. The objective of this module is understanding organization structure, roles in the structure and people in the roles. Great companies have great people.
Module 14: Operating System. The objective of this module is to define the operating system for the business. The operating system defines the mission, vision and values of the company, standards of performance and quality.
The design of Business Transitions is real time implementation. Through each module, as the module is learned, implementation will occur. Implementation includes methods and techniques to evaluate and measure implementation progress and success. Each subsequent module will include a session on reporting progress on prior module implementations.
The final four modules of Business Transitions are oriented towards a holistic review of the overall implementation, progress and results to date and expectations for the future. Business Transitions is a continuous and repeatable process and to maximize results, the value drivers should be reassessed, analyzed and modified on a continuous basis. In this section, Business Transitions will also focus on next steps in the process of building value.
Module 15: Testing 123. The objective of this module is to create and implement testing and evaluation plans for the techniques, systems and methodologies learned and implemented throughout business transitions. We will look at systems in place and running, management team working in sync, operating system and culture in place and adhered to and that financial controls are in place and working.
Module 16: Due Diligence. The objective of this module is to learn and implement techniques for performing self-directed due diligence for the business. Due diligence is having complete business documentation in place for the business at all times, as well as, all systems, procedures, plans, records and studies.
Module 17: Transition Preparation. The objective of this module is preparation of materials for marketing the business to potential acquirors or investors for raising capital. Investors each have mandates and we will learn how to identify potential sources, how to reach them and how to effectively communicate with them.
Module 18: Transition Finalization. The objective of this module is preparation of materials and processes for finalizing the Business Transition. The transition may be marketing the business to potential acquirors or investors for raising capital to support growth or recapitalization needs; or it may an internal transition to the next family generation, management or to employees via an ESOP or similar type of program. Regardless, in this module the techniques, forms, support services and professionals that will need to be engaged will be reviewed and the process and techniques for qualifying and engaging with them will be covered.
---
Industries
This service is primarily available to the following industry sectors: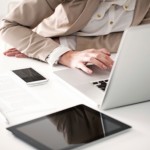 Technology
Technology has been advancing since the stone age when the first tools were created to help humankind perform their daily tasks. The first tools were made from stone. They were things like hammers, sharpened stones for cutting, and flattened stones for crushing and grinding. Technology continuously evolved from that point forward based upon human needs for a solution to a problem or objective. Whether it is material technology, electronic technology, computer technology, communications technology or information technology'; technology has continued its development from its first inception. And many times, one technology is born out of another technology, or the combination of several technologies to create a new technology.
For example, the first computers were purely mechanical; gears, levers and fully manual operation and were designed and built to specifically serve a single purpose. Computers evolved, combining electricity to power the gears and increase efficiency. Around that time, Alan Turing theorized the idea of a general-purpose machine able to compute most anything that may be computed. Evolution continues and mechanical gears give way to vacuum tubes which then give way to transistors; continuously shrinking the size while expanding the capabilities of the technology. Along this path, additional technologies are developed that enhance the capabilities of computers, including operating systems, programming languages, memory chips, faster and more powerful CPUs, disk drives, solid state drives; each continuing to advance in their capabilities; and in the near future, Quantum computing. Evolution continues and each of these core technologies improves becomes smaller, lighter, and more powerful.
The same evolution may be said of many technologies. Steam engines become internal combustion engines which evolve into electric engines. Airplanes engines evolve from internal combustion with propellers to jets and next, electric engines as well. Carbon steel evolves into stronger, lighter weight carbon fibers. The net result being that technology is not static, it continues to evolve and growth at the pace of human innovation.
Technology is part of existence of every business and its use and application is a function of everyone's lives. Technology advances cover all disciplines and areas of science and industry. Focusing on computer and related technologies; in the business world, there are traditional uses of computer technology; word processing, spreadsheets, CRMs, websites, online ordering, and now virtual meetings. In engineering there is CAD, modeling, and simulation functionality. In manufacturing there are production control, numerical control and other process-oriented automation. In healthcare there are patient electronic medical records (EMR), virtual and remote reading of x-ray and other diagnostic results, and robotic and remote surgeries. Think of an industry and there is computer technology ready to support it and grow it. Technology, however, goes far beyond computers. Then there are the newer technologies today that are becoming essential parts and elements, both standalone and integrated into solutions for every industry and becoming essential for productivity and competitive position our global economy. Some of these include:
1. Internet of Things ("IOT")
IOT is the concept that all devices may be connected via the internet to one another and to corporate data systems, providing data for analysis, reporting and measurement upon which decisions and actions may be taken in "real-time" to improve performance or outcomes, or prevent failures in a system. The information will also be used in planning and decision making for future events; all with the goal of optimizing performance, improving profitability, and increasing value. The impact on each business will be industry dependent and perhaps even somewhat unique to each organization. The end result is the same, however, gathering large amounts of data and transforming that data into information to enhance the value of the organization.
How will this affect an industry? Recognize that IOT is not only changing how business is conducted today, but also creating new business models for businesses. For example; by using IOT technology, the "pay per use" business model is a now a reality for many businesses and becoming an option for many more as IOT and the data generated becomes available.
2. Machine Learning
Machine learning, the ability of a computer to learn and teach itself based on data analysis of repeating patterns. Social media platforms use this technology to gain insights and understanding of their users, specifically; their connections, the types of articles and stories they read, or the amount of time a subject or topic engages them. The platform (machine in this case) applies that knowledge to further engage the user and increase their usage of the platform. The relevance, the longer the user engages, the more ads the user views and the greater the revenue of the social media platform.
Machine learning exists beyond social platforms and is changing the way businesses do business with both other businesses and consumers. Machine learning continues to occur on most mobile devices even when the device is not in use. By monitoring and mapping a user's location and travels, the service provider is able to geotarget ads, offers and promotions to customers. All of this intended to increase revenue, profitability, and value.
3. Virtual Reality
Virtual Reality places you in the content Instead of just viewing content. This technology allows the user to experience and interact with contents in a virtual world. While it began in the gaming world, it is and will impact most every industry. This is made possible by advances in hardware and programming techniques.
Immediate impacts are appearing today due to the Covid pandemic. In real estate, the traditional open house or house tour is now available by some realtors via Virtual Reality. With this technology, home buyers are able to virtually walk through a home, turn on lights, open doors, turn on faucets, flush toilets; everything one would do in a home tour. The enhanced benefit, out of town buyers can tour properties and make purchase decisions without a physical visit. In the future, look for similar capabilities in retail, education, and numerous other industries.
4. Touch Commerce
Making purchases with the touch of your finger is now a reality. The merging of touchscreens with ecommerce point and click shopping facilitates the purchase of most anything with a single touch of a cell phone or tablet. Once a customer has integrated payment information, a single touch allows consumers to buy most anything and everything with a single touch of their screen.
This advancement in technology is huge for both customer convenience and of course the ecommerce companies that have integrated this into their platforms. Touch Commerce enabled transactions are growing by over 150% per year and this expected to increase as more companies implement the technology and customers become more comfortable and accepting of it.
5. Artificial Intelligence (AI)
AI is software technology enabled by advances in processor chip technologies that equips computers with the capability to make decisions, similar to human thought and mimicking human decision-making processes and performance of complex tasks. AI is used today in functions including; speech recognition (e.g., Siri, Alexa, OK Google); medical diagnostics, weather prediction, streaming services (eg., Netflix, Amazon Prime Video to recommend future choices based on a user's watch history), scheduling and routing, (e.g., train scheduling, airline routing, Google Maps route planning); capacity planning to maximize sales and revenue (e.g., airline seat costs, hotel room pricing) and in customer service solutions (e.g., appointment setting, chatbot support). All tasks that can and are being done with efficiency and with superior outcomes for the businesses that have implemented. Superior in terms of reduced costs, increase revenue, and increase profit and value.
6. Blockchain
Blockchain, in simple terms, is an electronic ledger that is shared among different users. It creates a full, complete, and unalterable ledger of all transactions regarding an asset. Today, blockchain is most commonly associated with cryptocurrencies, i.e., BitCoin and the like. The power of blockchain, however, is to think of it as a digital record of any asset. By digitizing the asset, it is easily and openly managed, tracked and maintained. The power of blockchain is in what is known as "smart contracts." A smart contract is a self-enforcing agreement embedded in software code managed by a blockchain. The code contains a set of rules under which the parties to that smart contract agree to interact with each other. When the predefined rules are met, the agreement is executed, and all business operational and payment settlement rules are automatically enforced.
7. Nanotechnology.
There are other technologies that represent the current state of technology, too many to name. The end result to keep in mind; customer acceptance typical equates to greater usage. Greater usage typically equates to greater sales revenue and greater revenue typically equates to greater earnings. Collectively, all of these equate to building value for the companies that adopt them and successfully implement them.
The future for technology is limited only by the creativity of human mind. Businesses must be open to these advances, understand them and build business models that integrate technologies that enhance and optimize the workflows and performance of the company while also adding value to the customer the company serves.
Adding value is the key to technology, from both internal and external looking company perspectives. From an internal perspective, will the technology improve workflow, improve efficiency, improve throughput or improve results? From an external perspective, will the technology provide a better customer experience? Technology for technology sake is interesting but does not typically build value. Companies must keep in mind that technology is a tool, just as the first shaped rocks were tools millions of years ago. For tools to be of value, they must add value by making the work of the company "easier" in some way. Easing being, as stated earlier; improved workflow, efficiency, throughput, results, customer experience…Technology adds value by meeting these objectives.
---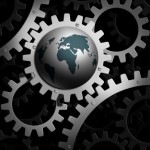 Telecommunications
With the invention of the telegraph, the earliest mechanical communications device, the telecommunications industry began within the 1830s. Communication time was shortened from days to hours—similar to how modern mobile technology has shortened the time required to send large quantities of data from hours to seconds. The industry broadened with each invention: telephone, radio, television, fax, computer, mobile device. These technological advances changed how business is conducted, as well as how people live.
Historically, telecommunications required physical wires connecting homes and businesses. In modern society, technology has gone mobile. Now, wireless digital technology is becoming the primary type of communication.
The sector's structure has also changed from only a few large players to a more decentralized system with decreased regulation and barriers to entry. Major public corporations function as the service providers, while smaller companies sell, maintain and service the equipment, such as routers, switches, and infrastructure, which enable this communication. Key points regarding the telecommunications industry: The telecommunications industry consists of companies that transmit data in words, numbers, voice, audio, or video around the world; The telecommunications industry consists of three basic sub-sectors: telecom system (the largest), medium services (next largest) and wireless communication; Telecom is growing less regarding voice and progressively about video, text, and data.
POTS lines, or Plain old telephone service, or more specifically, telephone calls continue to be the industry's biggest revenue generator. Thanks, however, to advances in network technology, this is changing. Telecom growth is increasingly about video, text, and data, and less about voice. Broadband, or high-speed internet, delivering broadband information services and interactive entertainment, has made its way into homes and businesses around the world and that growth is expanding exponentially. The main broadband telecom technologies, fiber optics, coaxial cable, and Digital Subscriber Line (DSL), have ushered in a new era. And today, the fastest growth comes from services delivered over mobile networks.
Small business and residential markets are arguably the toughest. With numerous players within the market, competition is generally driven by price, with in certain instances, belief in the service of the provider which is usually associated with name recognition. Success is driven largely by heavy investment in efficient systems and building brand image. The corporate market, however, remains the industry's favorite. Large corporate customers, who are concerned mostly about the quality and reliability of their telephone calls and data delivery, tend to be less price-sensitive than residential and small business customers. Large corporations tend to spend heavily on infrastructure to support their distributed operations. They also readily spend for premium services, such as; security, private or virtual private networks and video-conferencing.
Telecom operators also generate revenue by providing network property to alternative telecom corporations that require it, and by wholesaling circuits to serious network users such as internet service suppliers and corporations. Interconnected and wholesale markets favor those players with extensive networks.
Key Telecommunications trade Segments. There are three sub-sectors of telecommunications industry (in declining order by size): communication system, telecom services and wireless communication.
The major segments inside these sub-sectors include: Wireless communications; Communications equipment; Processing systems and products; Long-distance carriers; Domestic telecom services; Foreign telecom services; Diversified communication services
As more and more communication and computing strategies shift to mobile devices and cloud-based technologies, the fastest growing space in the world is wireless communication. This industry is the expected cornerstone of the continued world expansion of the telecommunications industry. Even in developed countries, there is still enough room for growth. The Federal Communications Commission (FCC), in 2018, reported that about one-fifth of the American rural population still has limited to no access to broadband networks.
Looking ahead, the biggest challenge for the industry is to meet the needs of consumers and companies for faster data connections, higher resolutions, faster video streaming and ample multimedia applications. Meeting customer's needs for ever faster, stable, and reliable connections for consuming and creating content requires significant capital expenditure. Companies that can meet these needs are experiencing excellent revenue and profitability growth.
It's hard not to conclude that size matters in telecommunications. It is a capital-intensive business. Rivals must be of sufficient size, measured on revenue, earnings and cash flow, to cover the costs of expanding and upgrading networks and services that rapidly become obsolete. Transmission systems require frequent replacement, as often as every two years. Large companies that have extensive networks, including networks that extend directly to end customer premises, depend less and spend less on interconnection services and costs with other companies to complete their service to the end destinations. In turn, smaller players must pay more for the interconnection to finish the job. For smaller operators hoping to one day achieve massive growth, the financial challenges of continuous investment to keep up with rapid technological changes and the depreciation of their current technology investments can be enormous.
---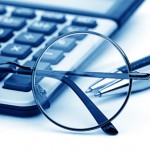 Internet
The Internet, initially referred to as the World-Wide-Web, and today also known as; the net, the web, and the cloud, changed the world of computers and communications. The internet has a worldwide broadcasting function, an information dissemination mechanism, and a medium for collaboration and interaction between people and computers regardless of geographic location. Inventions including the telegraph, telephone, radio and computer laid the foundation for the web and its' unprecedented integration of functions. Because of the internet and its penetration into society, e-mail addresses and website URLs flow off the tongue of most people in the world.
Today, the Internet has become a broad information infrastructure, the first version of what is commonly referred to as a national (or world or galaxy) information infrastructure. Its history is complex, involving many aspects-technology, organization, and community. As we increasingly tend to use online tools to complete e-commerce, information acquisition, and business and community operations, its influence not only involves the field of computer communication technology, but also affects the entire society.
.
Published research and scientific papers on the subject of computer interconnection networks that share information through the network became the basis of the Defense Funding Research Projects Agency (DARPA) project and on October 29, 1969, the first electronic message was sent between two computers via ARPANET, and the Internet was born.
In October 1972, DARPA demonstrated the new networking technology ARPANET to the public. In addition, in 1972, the first "hot" web application email was introduced. The first email was between two people. Based on great success and recognition, the utility quickly expanded to include email lists, replies, forwarding, and filing. The rapid acceptance, adoption, and growth of email as an application are the harbingers of the kind of activity, we see on the Internet today.
The internet flourished, enabled by the extensive development of LANS, PCs and workstations in the 1980s. Ethernet technology, developed at Xerox PARC in 1973 is the main network technology. As the Internet grew in size and scale, host names called URLs (Uniform Resource Locators) were created to replace numeric addresses, making it easier to use. Since then, the commercialization of the Internet has grown and evolved. Commercialization includes competitive network services, applications enabled by underlying web technology, and development of commercial products that implement Internet technology.
Early internet businesses were mainly suppliers of basic network products; email, messaging, ecommerce; and service providers that provided connectivity and basic Internet services. The Internet has now become a "utility" service, where those early products and services exist and continue to be of great importance, but where current business opportunities are focused on the use of the global infrastructure to support other commercial services. Many of the latest developments in technology provide increasingly integrated and complex services, enabling transactions and information flow with less friction, built on the foundation of existing Internet data communications.
The Internet industry is made up of companies that provide various products and services online mainly through their websites and mobile applications. All sectors of the global economy are represented on, and most some level or form of business on the internet.
Although some participants must continue to invest in their operations to remain competitive, the industry is not very capital intensive. Many companies have substantial cash flows that can be used for capital expenditures, acquisitions and stock buybacks.
Industry Fundamentals
Companies in the Internet industry operate in a fiercely competitive environment and their technology is changing with each passing day. Barriers to entry vary depending on the specific market served. Internet companies operate on the global stage, and the results usually depend on the performance of overseas markets and currency exchange rates. In addition, the weakness of the retail economy or low online advertising spending may hinder the performance of many participants. Nonetheless, the long-term prospects of the industry are encouraging. Increasing global Internet usage, overseas expansion and the continued popularity of online advertising will further benefit companies in this industry. As a result, many industry players seem to be in an advantageous position in an attractive market.
Revenues
Important measures that companies should consider when examining their value is revenue growth, percentage of recurring revenue, lifetime value of a customer and customer acquisition costs. The performance of a particular market and the company's share of that market are important drivers of revenue growth and correspondingly a company's value. Factors such as subscriber growth and transaction volume also affect revenue and value.
Earnings
The profitability of industry participants may vary greatly, depending on the market they serve and the operating cost structure. Return on equity is an important indicator that companies should consider. Companies with strong competitive advantages and competent management are more likely to deliver a strong profit margin and obtain a higher return on equity. Earnings may be the most important driver of company value, and industry participants with strong earnings growth over a longer period are likely to achieve the greatest value.
New Offerings
Given the dynamic nature of the Internet industry, companies must innovate to remain competitive. This only means providing new products and services to customers. However, industry participants must also position themselves to benefit from technological development and the creation or expansion of markets. For example, in the field of search engines, the mobile and video markets are promising. New applications may continue to be introduced in these areas.
Acquisitions and Partnerships
Acquisitions and strategic partnerships are common for companies in the Internet industry. These initiatives enable participants to better serve customers and gain market share. Acquiring competitors can reduce competitive pressure, while purchasing new technologies can enable companies to better serve their own markets and enter new markets. Ideally, these activities can diversify the company's revenue sources and ultimately prove to increase revenue. Smaller companies may even find themselves the target of acquisitions. In short, Internet companies may continue to make acquisitions and reach partnership agreements, although their timing and scope are uncertain.
Restructuring Initiatives
In a challenging economic period, industry participants can take a variety of measures to improve performance. It is a strategy to divest underperforming non-core businesses. The restructuring of the company's business is another matter. In addition, many companies have begun to take measures to improve their cost structure during difficult times.
The Internet has undergone great changes in the fifty plus years since its birth. The internet was conceived in the time-sharing era, but it has always existed in the era of personal computers, client servers, peer-to-peer computing, network computers and today, data centers and server farms enabling cloud computing. It was designed before LAN existed, but it has adapted to new network technologies. It was conceived to support a series of functions from file sharing and remote login to resource sharing and collaboration, and gave birth to e-mail, and today a global infrastructure for commerce, media and communications.
Although the Internet is a network of names and geographic locations, it is a computer creature, not a traditional network in the telephone or television industry. The internet is a dynamic infrastructure and it continue to change and develop at the speed of not just the computer industry any longer, but the needs of all industries to support all means of communications, information sharing, data reporting, transaction processing, audio communications, video streaming and media. It will need to change in the future to support emerging technologies such as; Internet of Things (IOT), mobile transaction processing, and expanded use of desktop video conferencing.
The availability of universal networks (i.e., the Internet) and portable forms of powerful and affordable computing and communications (eg., laptop computers, tablets, PDAs, cellular phones) are making mobile computing and communications the default paradigm. This development will bring us new applications and expand the capabilities and functionality of existing applications. It is being developed to allow more complex forms of pricing and cost recovery, which can be a painful requirement in this business world. It is changing to adapt to another generation of basic network technology with different characteristics and requirements. New access modes and new service forms will give birth to new applications, thereby promoting the further development of the network itself.
---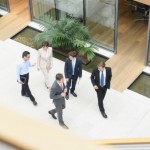 Business Services
For as long as there have been companies and businesses, there have been business services and professional service businesses to provide services and support to them. The service industry or industry includes a wide range of markets. Businesses that do not engage in raw material extraction or manufacturing belong to the service category. Examples include law firms, staffing firms, engineering services, consulting services and computer system design to company headquarters to temporary help companies, call centers and gatekeepers. If one can think of a service that is used by a business, there is a business service provider to provide that service.
When economists report employment data, they are referring to industries experiencing growth or decline. In recent years, professional and business services have received attention because it adds significant amounts employment. Being a large and broad industry, business services can be segmented into three area: professional and technical services, company management, and administration and waste management.
Employment growth in the 1990s can primarily be attributed to the business services sector. While the industry experience exceptional growth in the 1990's is not immune to economic cycles. The 2000-2003 relatively mild economic recession particularly impacted the professional and business services sector. Although the overall economy fell by only 2.7%, professional and business services fell by 6.4%. The impact to the business services industry was greater at this time, is that this period included the market correction for the high-tech industry, also known as the burst of the internet bubble.
The Great Recession beginning towards the end of 2007, effected the professional and business services industry more than the overall economy. Overall, the industry lost over 35% of its jobs by 2009. Since the economic recover from that recession, sector growth rate has once again exceeded the overall economy.
With the growth of the stable middle class and high-income families, the demand for services is rising. The economic sector gradually no longer pays attention to material needs. For consumers, this has led to a growing demand for services such as healthcare, education, training and expanded forms of recreation and entertainment.
In business, the company recognizes that service providers can handle many activities more efficiently. Outsourcing services allow companies to focus on core business activities that drive their success. These are known as the essential activities of the professional services sector and include accounting, finance, service delivery, sales and marketing, technology, quality, product and management, human resources, finance, and product development.
The digital world has also embraced service-based growth through disruptive technologies and location-independent business operations. Companies provide their services locally, nationally and globally as being local is no longer a limiting factor. An accountant in a rural community for example, can grow a national client base through an online business. Technology has expanded the category via what is now referred to as Gig Workers, enabled virtually all professional, technical, and other Business Services and Professional Services providers to offer their skills independently and directly on a national level, adding additional pressure to an already competitive market.
Technology is driving major changes in the service industry, and traditional roles (such as taxi services) have been replaced by Lyft, Uber, and other options that connect large numbers of part-time employees to specific markets. Airbnb opened the rental market to individual owners by cutting management companies and allowing a large audience to stay in direct contact with owners.
As new technologies disrupt markets and provide more opportunities for individuals and contractors, many areas of the service economy are changing people's perceptions of employment and labor. The benefits of traditional employment are usually lost, but the entire service industry is open to more individuals, and technology ultimately promotes growth that was once considered a locked-in market. The New York City taxi medal was once highly valued and became the controller of the market. However, the launch of Lyft and Uber opened the door to commercial driving for all those who meet the minimum qualifications. The entire market has now changed, and many people are using private transportation to make money in the market.
According to the Bureau of Labor Statistics, another factor in the growth of the service industry is the continued complexity of the business. Companies that provide consulting services help small businesses deal with legal changes, emerging technologies, and marketing challenges by allowing them to acquire skills and knowledge that they do not have internally. The service industry is benefiting from improved service marketing because companies will communicate their messages more effectively driving growth of the industry.
Over the next ten years later, the traditional professional service industry will undergo fundamental changes. The nature of the work and the skills required to perform the work in the future will change due to; changing needs of customers, expectations of employees, fast paced technological development and other external factors. Ultimately, these factors and leading technologies may even challenge the nature of "practical expertise" provided by professionals.
The development of digital technology is the main disruptor. Social, mobile, cloud, big data, artificial intelligence, and the growing demand for access to information "anytime, anywhere" are the major disruptors of digital technology. Other reasons include changes in demographics; entrepreneurship and innovation capabilities, reducing the gap between mature and developing economies.
So far, professional services such as accounting, law, and consulting have not been severely affected by these technological developments, but all signs indicate that real changes are coming, and the industry is at the door of the digital transformation process. The greatest impact may not only come from new methods of organizing and providing professional services, but also challenging the nature of "practical expertise" provided by professionals.
Historically, technological development has changed our specialization process in important ways. Now everything indicates that technology will completely change the way professional services are used. Some people even think that technology will eventually replace these service providers, because technology can provide a more effective way of sharing knowledge, which is the core of professional services. Professional services are a significant and important component of the overall economy. Therefore, any change can have a significant impact on our economy, let alone what the dramatic changes in the professional services industry mean.
Generally, at all levels of the professional services industry, the shortage of skills will become more and more serious, and it will be more difficult to find suitable candidates. It is expected that medium-sized companies may face the biggest challenges, especially in services related to compliance. Some people expect that mainly the bottom of the professional services pyramid will be affected. Technology will replace most of the tedious work of discovering, analyzing and comparing information done at the low end. In addition, low-end services can be replaced by self-service platforms, or they will become commoditized services, especially when technology can directly enter customer data streams as needed, such as accounting and auditing.
Accounting companies and professionals will face new challenges caused by new technologies, new platforms, new services, and changing customer expectations. Some services may be automated, commoditized, or completed internally by customers themselves. This is because customers can use new technical methods to understand their own financial data.
Although the legal industry has undergone some changes in recent decades, it is expected that the entire legal industry will undergo major changes in the next decade. Due to the rapid development of technology, changes in the global labor force demographic structure, changes in customer needs, and providing customers with more value-for-money needs, the transformation of the legal industry may be fundamental.
For the consulting industry, the same external factors as accounting and law will affect the shape and form of the consulting industry. However, some consulting industries may also benefit from this era of disruption. Due to disruption, customers are rethinking their goals and business models. Therefore, the demand for technology-based strategic consulting will increase, which is likely to go hand in hand with new participants in strategic consulting.
Customer needs will also change, and combined with the technological revolution, it may be one of the main driving factors affecting the way professional services are provided in the future. Key insights include: Customers will increasingly use technology and automation to obtain services and knowledge. Services can appear in the form of service markets through knowledge sharing and crowdsourcing models or through virtual consultants backed by technology and artificial intelligence; Customers will insist on immediate results and look for companies with competitive prices; The value of the relationship will become more and more important, and where possible, there will be more physical collaboration between customers and the company, but on the other hand, it will also be common to distribute customers and consultants on different continents; Customers will demand pricing based on results and value rather than hourly charges; Customers will continuously improve their internal capabilities by acquiring highly specialized employees, improved processes, and more opportunities for task automation.
---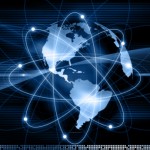 Real Estate
The history of the estate industry cannot be separated from the history of real estate itself. Human beings are members of society. We like to work, live and socialize with people with similar interests.
In most of human history, most of these groups are social or political groups, but with the establishment of the American capitalist system, a person's network began to provide a new type of utility: business. Therefore, we have an up-to-date understanding of the term "network". Although the emergence of the Internet, social media, and personal devices have fundamentally changed the way we connect to the Internet, their functions remain unchanged. Networking is to help yourself by helping others, bringing your knowledge to public places and gaining collective benefits. Therefore, real estate starts with land and then develops into residential communities, namely single-family and multi-family families. Business, that is, office, retail; industry, that is warehouse, distribution center, factory; and developed into an area where people gather to live and connect.
The "Debt Recovery Act" in the United Kingdom fundamentally changed the nature of real estate. It allowed British businessmen not only to seize personal property to pay off debts owed by American colonial growers, but also to seize real property, that is, land and anything on the land. This set a precedent for the use of land instead of money, which happened in a country with a lot of available land. From there, the real estate relationship between the United States and capital began. It is not only a means of resolving debts, but ultimately our main means of generating debts.
By the beginning of the 20th century, the real estate industry in the United States was booming. Banks began to provide mortgage loans to middle-class Americans. It was during this period, in 1908, that the first official community of real estate agents was born, the National Association of Realtors (formerly known as the National Association of Real Estate Exchanges). NAR not only convened real estate professionals, but also registered the "Real Estate Agent" trademark in 1950, which was used only by members of the organization. Today, NAR has more than one million members and is the largest trade organization in the United States. By the 1990s, the real estate listing was online, but the community was still paying attention to it.
Like many other communities, the CRE community in the 21st century has become digital. Agents and brokers find each other on sites such as Facebook and LinkedIn. However, despite the large number of members, many of these communities have fallen into the common Internet trap, that is, there are more echo rooms than round tables, and users forget that the Internet is not talking but listening.
Commercial real estate today bears little resemblance to the industry 20 or 30 years ago. In the past, the CRE industry relied on funds in a fragmented portfolio of investors. These investors were either excessively involved in assets or had ownership of assets, but the reality was real estate. Since then, the industry has become diversified, specialized, and more data-driven. Although many of these changes occur in terms of ownership, they also have an impact on tenants.
In the 1980s and 1990s, commercial real estate experienced difficult times. Before the tax reforms of the Reagan era, non-traditional investors usually held commercial buildings for tax reasons. Reagan's reforms eliminated many real estate tax havens, and the financial turmoil of the S&L crisis changed the ownership of commercial real estate. As the industry recovered from the double whammy, a new class of owners-financial professionals emerged.
As commercial properties have become core assets, the nature of equity and debt has changed. In terms of equity, some of the most respected institutional investors in the world have become major real estate owners. Debt also began to come from the capital market. Due to Wall Street debt, real estate has moved from community funds to global funds.
Larger, more professional owners and larger, more professional lenders use different methods to establish ownership and management rights. Usually, they contract with professional management and leasing companies. These companies interact with tenants and suppliers. Usually, these arrangements will bring opportunities for better and more consistent service. However, they can also eliminate some flexibility between tenants and landlords.
Another change brought about by broad trends in society and the specialization of the industry is the increasing use of data to make decisions. Once, commercial real estate decisions were mainly made by instinct. Developers used their best guesses to choose a building and location to build. The landlord determined the rent based on the rent they believed they could get, while the manager and the company's real estate team operate the building according to the parameters they assumed would be effective.
Today, everything has changed. Better geographic, demographic, and psychological data can allow developers to accurately determine the type, quality, and area of a building long before construction begins. Although competitive rent and occupancy cost data are not always available, they can be used in conjunction with work, expenses, or both. These data pools allow landlords to maximize their income, but also allow tenants to use them to ensure that they can get a reasonable price before signing a lease.
The revolution in data-based building occupancy management allows companies to compare their investment portfolios with each other to improve cost efficiency. It can also make commercial real estate buildings operate better, reduce their environmental footprint and protect the ecosystem.
The future of real estate is facing urbanization, changing demographics, and new real estate technology trends. Looking ahead to 2020, there will be some economic and social changes, more and more opportunities, greater risks and rewards, and new value drivers will follow.
Expansion of Cities
As the industry sees trends in urbanization and economic growth, the prospects for real estate are very bright. Cities all over the world are trying to make themselves the center of wealth creation. With the vigorous development of construction activities, it is expected that emerging cities in Asia (the fastest growing region), Africa, the Middle East and Latin America will make more contributions to the future of real estate. Overall, by 2025, the global construction output value is expected to reach 15 trillion US dollars.
As new cities appear in various countries around the world, immigration will increase. China is expected to experience the largest migration (1.5 million new residents per month in the next ten years). Even developed cities have witnessed population growth. By 2031, London will welcome 2 million new residents. The United States will also have large-scale development projects (such as the reconstruction of Hudson Yards in New York) to promote urban expansion.
Demographic Shifts Trigger Real Estate Demand
By the end of 2020, the number of middle-class consumers in the world will increase by 1 billion. Developing countries have the largest share of young people. The aging of the population in advanced economies will have a greater impact on the future of real estate. Although the future of the real estate market will indeed be dominated by major sectors such as office, industry, retail and residential, some changes will still occur. The elderly population will need more nursing homes, so healthcare and retirement will become important sub-sectors in the market. The global population is expected to increase to 9.3 billion, and more affordable housing will be needed. Population growth means more food consumption; this will stimulate more investors' interest in the agricultural sub-sector. Changes in demographic trends will certainly lead to some changes in consumer demand and real estate development.
A Greener Future for Real Estate
Population growth and urbanization have brought the need for greener real estate development. It is estimated that by 2050, if the world wants to maintain population growth, it will need 50% energy, 40% water and 35% food. This means that "green" strategies are considered when designing new properties. Just as we have seen buildings start to incorporate renewable energy technologies and waste reduction, the future of real estate marketing is also getting greener, because this is what people are concerned about. However, if this trend of economic efficiency exceeds the environmental protection capabilities of current buildings, their value may drop sharply. Therefore, this trend will also play an important role in future real estate appraisal.
Real Estate Technology Trends in 2020
With so many industries putting their businesses online, it is natural to think about how technology will affect the future of real estate in 2020 and beyond. Expect an increasing use of data analysis in the industry. Real estate is related to numbers, especially when it comes to investing in real estate. Real estate professionals need to view large amounts of data to maintain their assets. If you want to be competitive in the industry, you must use artificial intelligence (AI) and predictive analytics.
Looking at the global real estate industry, it can be expected that the demand for blockchain applications. Blockchain is the technology behind Bitcoin and other cryptocurrencies. Moreover, the technology can be designed to support any type of transaction. Think of it as a web-based real estate market. The future of real estate agents will revolve around this technology, using blockchain to actively buy and sell real estate. But this may also have a negative impact on the future of real estate agents. As technology continues to simplify real estate transactions, reliance on real estate searches may decrease.
---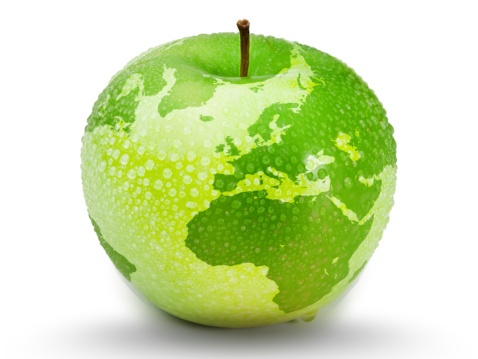 Locations
This service is primarily available within the following locations: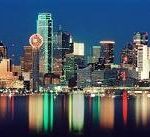 Dallas TX
With its' location in close proximity to the Trinity river, Dallas originated in the as a trading post in the mid 1800's. Good soil and river access were attractive benefits for the first settlers. The population grew and demand for materials grew as well, as did the ability to transport these materials. Businesses follow demand and correspondingly, manufacturing companies began production of carriages and trucks, and Dallas became the service center for the growing rural population. Because of its location, population and industry base, Dallas became increasingly important during the Civil War.
Dallas became a major transportation hub by the late 1800s, serving norther Texas, with several railroads passed through the area. The availability of railroads made Dallas a center for the production and distribution of cotton and agricultural products. Capital needs of these industries created demand for banking and financial services. Based on this, Dallas quickly became a location of choice for bankers, real estate developers, insurance and agriculture.
At the beginning of the 20th century, the importance of agriculture to Dallas' economy began to decline. The manufacturing and transportation industries had grown together with the banking and financial industries. Oil discovered in the 1930s brought Dallas yet another economic growth and alleviated the impact of the Great Depression on the region. World War II brought additional demands on manufacturing and distribution of military supplies and aviation equipment and Dallas became a major center for this as well.
Due to its diversified industrial base, strong industrial, financial and transportation base, Dallas' economy developed rapidly in the 30 years after the war. The rapid decline in oil prices in the 1980s negatively impacted its economy. Since that time, the Dallas economy has diversified and grown, reducing dependence on the oil industry.
Dallas is part of the Dallas-Fort Worth (DFW) metropolitan area, which includes approximately 30 surrounding cities. Nine Fortune 500 companies are headquartered in Dallas, and 21 are in the DFW area. These companies include Texas Instruments (TI), Kimberly Clark (Kimberly Clark) and Southwest Airlines (Southwest Airlines). The metropolitan area is now the fifth largest economy in the United States. The main industries in the region are banking, commerce, telecommunications, technology, energy, healthcare and medical research, as well as transportation and logistics.
Dallas is home to the third largest population of Fortune 500 companies in the United States, including operation centers of JP Morgan, Chase, Citicorp and Capital One, and major distribution centers of Amazon, Frito-Lay, Whirlpool and Walmart. It is the seat of the Eleventh Federal Reserve Bank. It is a transportation center and is regarded as an important inland port due to the large number of major railroads and highways that pass through the region and Dallas Fort Worth International Airport, one of the busiest airports in the world. Slurpee, integrated circuits, microcontrollers and liquid paper were invented there.
Due to the local government's fiscal policies and management practices, it is considered to be one of the best-run counties in the country and has one of the lowest property tax rates in the state. It is also one of the few counties in the United States that has been rated as "AAA" bonds by Moody's and Standard & Poor's.
The county's economy is strong, and its employment growth is expected to remain stable with housing and office demand. In the past few decades, regional industries have become less dependent on the oil industry, making the local economy less affected by changes in the oil and gas industry. However, low energy prices and a strong US dollar have had and will continue to have a negative impact on prices, especially in manufacturing. Manufacturing prices continue to fall, and most companies related to the service industry have seen slower price growth.
The county participates in tax increment financing and provides strategic tax reduction measures. If the goods are shipped within 175 days after production, a "duty free" tax exemption is provided for goods shipped outside the state. A quarter of the population is foreign-born, and the region is considered one of the best choices for retirees and college graduates.
Due to the continuous increasing demand for new housing and infrastructure, growth bodes well for the construction industry. It contributes to the positive job prospects of skilled and unskilled workers. Labor will continue to be a concern for business owners, as both skilled and low-skilled personnel exist and are expected to be in short supply.
Businesses in Dallas will continue to search for and try to entice people to relocate to the Dallas area to help meet the anticipated growing demands for skilled employees. Dallas is also investing into education and training programs to train local people to fill the growing number of jobs.
Dallas has, and is expected to continue to have a business friendly focus with a lower cost of living. The largest job growths are expected to be in construction, professional and business services, technology, education and health services. Manufacturing and the transportation industries will continue to grow but will be much more dependent on the world economy.
---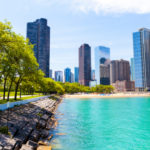 Chicago IL
In the second half of the 1800s, Chicago's booming economy attracted a large number of new immigrants from Europe and migrants from the eastern United States. Germans, Irish, Poles, Swedes, and Czechs accounted for nearly two-thirds of the foreign-born population. With the industrial prosperity and the rapid expansion of the labor force, labor conflicts emerged, including the hay market incident on May 4, 1886 and the Pullman strike in 1894. Anarchists and socialist groups played an important role in creating large-scale and highly organized labor actions. Concerned about the social problems of the poor immigrants in Chicago, Jane Addams and Ellen Gates Starr founded the Hull House in 1889. The program developed there became a model for the new field of social work. During the 1870s and 1880s, Chicago was a leader in improving public health and enjoyed a great reputation throughout the country. Later, other cities adopted similar public health rules. Over time, these public health rules were codified into public health laws with subsequently raised the standards of the medical industry and combated cholera, smallpox, and yellow fever epidemics. These laws serve as templates for public health reforms in other cities and states within the US.
In the late 1800s, Chicago became the railroad center of the United States. By 1910, more than 20 railroad companies operated passenger services in six different urban terminal buildings. In 1883, Chicago's railroad managers needed a common time agreement, so they developed a standardized system for the North American time zone. This time-telling system is spread across the entire North American continent.
In 1893, Chicago hosted the World Columbian Exposition in the former marshland on the current site of Jackson Park. The Expo attracted 27.5 million visitors and is considered the most influential World Expo in history. The University of Chicago, previously located at another location, moved to the same area in 1892. The term "midway" for fairs or carnivals originally referred to Midway Plaisance, a piece of parkland that still runs through the University of Chicago campus, connecting Washington Park and Jackson Park.
The Great Depression brought unprecedented suffering to Chicago, thanks in large part to the city's heavy dependence on heavy industry. It is worth noting that the industrial area at the southern end of the Chicago River and the residential areas on both sides of the river were destroyed. By 1933, more than 50% of the city's industrial jobs were lost, and the city's unemployment rate for blacks and Mexicans exceeded 40%. Coming out of the depression and World War 2, Chicago has bounced back, grown and prospered to become one of the largest and robust cities in the United States.
Today Chicago is the third most densely populated city in the United States. As of 2017 census estimates, its population is 2,716,450, which makes it the most populous city in Illinois and the Midwestern United States. Chicago is the county seat of Cook County, which is the second most populous county in the United States and a major city in the Chicago metropolitan area. The Chicago metropolitan area has a population of nearly 10 million. It is the third largest metropolitan area in the United States, the fourth largest metropolitan area in North America, and the third largest metropolitan area in the world by land area.
Located on the banks of Lake Michigan, Chicago was merged into one city in 1837 near the port between the Great Lakes and the Mississippi River Divide, and it developed rapidly in the mid-19th century. After the Chicago Fire in 1871 destroyed several square miles and made more than 100,000 people homeless, the city worked together to rebuild. In the following decades, the boom in construction accelerated population growth, and by 1900, Chicago had become one of the five largest cities in the world.
During this period, Chicago has made outstanding contributions to urban planning and zoning standards, including new architectural styles (including the Chicago School of Architecture), the development of urban beauty sports, and steel-frame skyscrapers. Chicago is an international hub for finance, commerce, industry, technology, telecommunications and transportation. It was the site where the first standardized futures contracts were created on the Chicago Board of Trade, which is now the world's largest and most diverse derivatives market, accounting for the total trading volume of commodities and financial futures 20%. O'Hare International Airport is one of the busiest airports in the world. The region has the largest number of highways in the United States and the largest volume of rail freight. In 2012, Chicago was listed as an Alpha global city by the Globalization and World Cities Research Network (Globalization and World Cities Research Network), and it ranked seventh in the world in the 2017 Global Cities Index. Chicago is one of the countries with the highest total value of urban products in the world, with a total output value of over US$679.69 billion in 2017. In addition, Chicago has one of the most diversified and balanced economies in the world. It does not depend on any industry, and no industry employs more than 14% of the labor force. In 2007, Chicago was named the world's fourth most important business center in the MasterCard Global Business Center Index. In addition, in the 2014 calendar year, the Chicago metro area recorded the most new companies or new company facilities in the United States.
The Chicago Metropolitan Area has the third largest scientific and engineering team of all metropolitan areas in the United States. In 2009, Chicago was ranked ninth among the richest cities in the world by UBS. Chicago is the birthplace to industrialist John Crerar (John Crerar), John Whitfield Bunn (John Whitfield Bunn), Richard Teller Crane (Richard Teller Crane), Marshall Field, John Farwell (John Farwell), Julius Rosenwald (Julius Rosenwald) and many other business visionaries who laid the foundation for Midwestern and global industries. Chicago is the world's major financial center and has the second largest central business district in the United States. The city is home to the seventh district of the Federal Reserve Bank of Chicago. The city has major financial and futures exchanges, including the Chicago Stock Exchange, the Chicago Board Options Exchange (CBOE) and the Chicago Mercantile Exchange. The latter is jointly owned by the Chicago CME Group and the Chicago Board of Trade (CBOT). In 2017, the Chicago Board of Trade traded 4.7 billion derivatives with a face value of more than $1 trillion. Chase Bank's commercial and retail banking headquarters are located in the Chase Building in Chicago. Academically, Chicago has exerted its influence through the Chicago School of Economics, which sent about 12 Nobel Prize winners.
Chicago and the surrounding metropolitan area has the third largest labor resource in the United States, with approximately 4.63 million workers. Illinois has 66 Fortune 1000 companies, including Chicago companies. The City of Chicago also has 12 Fortune Global 500 companies and 17 Financial Times 500 companies. According to a report in "Site Selection" magazine, from 2013 to 2016, the Chicago area had the largest number of relocation or expansion projects for US company headquarters for four consecutive years.
In the 1840s, Chicago became a major grain port, and in the 1850s and 1860s, Chicago's pork and beef industries developed into major meat companies. Several have created global enterprises. Although the meat packaging industry currently plays a small role in the city's economy, Chicago is still a major transportation and distribution center. Manufacturing, printing, publishing and food processing also play an important role in the urban economy, as does healthcare, medical products and service companies. Other industries well represented include; commercial banking, investment banking, venture capital, finance, accounting, legal, distribution, transportation, retail and technology. Based upon Chicago's size, scale and diversity, healthcare and vibrant, educated workforce due to the significant University and academic presence, there are few if any industries not well represented in the market. And all of these elements available within the robust Chicago ecosystem make Chicago a strong and vibrant home for technology startups as well.
---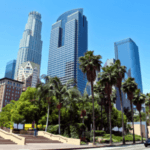 Los Angeles CA
The industrial history of Los Angeles can be traced back to the early 1800s, when it was engaged in animal husbandry and agricultural activities. The area remained stable until the California Gold Rush in 1848. Although gold was discovered north of the Sierra Nevada, Los Angeles became the main travel route for those coming from northern Mexico, as well as the source for food, such as beef and all other supplies needed in mining towns. In 1885, a railroad line was opened between Santa Fe and Los Angeles, creating the ability to readily transport those supplies from the area. This led to a rapid influx of people and industry. In this time period Los Angeles County was mostly farmland, dedicated to raising beef and dairy cows and growing vegetables and citrus products. Companies to support these growing businesses were readily created in the area.
Oil was discovered and by the 1920s, the region had become a major oil producer. During the same period, the proximity to the Pacific Ocean led to the rise of ocean transportation, leading to the construction of ports and shipping terminals. Beautiful weather attracted early filmmakers to locate to the area and by the 1930s, Los Angeles was the film capital of the world. The demand for products and services that support the entertainment industry has driven the emergence of more and more startups.
World War II transformed the Los Angeles area into a production center for equipment and supplies needed for war. Factories were built to produce aircraft, ammunition and war materials. Businesses grew along with the need for employees, bringing more people to the area to fill those jobs. After the war, people either stayed in the area or soon returned due to excellent opportunities for employment and career growth.
Since the war, more and more farmland has been removed from agriculture usage and develop into housing and industrial facilities. As Los Angeles transitioned away from the agricultural industry and related employment decreased, demand and employment increased for residential and commercial building, and transportation infrastructure construction. Engineering and construction firms in the region pioneered techniques and methods for development of high-capacity roads and bridges. Land development became the main industry, replacing oil and agriculture.
While Los Angeles County is the "Entertainment Capital of the World", it also is home to many different major industries as well. These include; entertainment, digital media, high technology, food and textile manufacturing, trade and logistics, aerospace and defense, biological sciences, information technology, and hospitality and tourism. The size of the region and this mix of key industries have formed interdependence between industries. Every major industry relies on both other major industries, as well as the abundance of smaller companies to support their overall business. The aerospace and defense industries rely on large and small high-tech manufacturers and business service providers to provide components for new equipment, as well as for maintenance existing equipment. Manufacturers need the support of supply chains which creates demand for transportation and logistics companies. The entertainment and digital media industries require creative design, scene development and content distribution. As a result, there is a high concentration of such companies in Los Angeles County.
Los Angeles has more than 1 million companies with fewer than 10 employees, while more than 8,000 companies have 250 employees or more. Los Angeles is also the location of two seaports, the Port of Los Angeles and the Port of Long Beach, which together form the largest seaport complex in the Western Hemisphere. 40% of all sea containers entering the United States come through these ports.
The influence of the fashion and apparel industry, as well as the entertainment industry, has created an attractive field for creative people. This, together with the local industry's demand for high-tech products and processes, led to the start of many design companies. Although Los Angeles does not produce cars, it is home to many automotive design and testing companies, including more and more companies focusing on advanced design vehicles.
Los Angeles is also home to a booming tech startup economy. Driven by talented, educated and skill tech professionals and supported by an ecosystem conducive to startups, early stage tech companies are flourishing in the area.
In support of the numerous aerospace and defense companies in the area, Los Angeles County has attracted more and more high-tech companies to start or expand their capabilities. Southern California's Advanced Manufacturing Partners Organization is collaborating with numerous private, public, and academic institutions to expand its advanced manufacturing base and companies that support its supply chain requirements. The goal is to increase the number of jobs requiring more skilled workers in order to establish a more stable employment base.
The defense industry is clearly related to federal defense spending. However, the region's demand for aerospace and other high-tech related companies will continue to grow. The biotechnology industry, which is indirectly related to the biotechnology industry, also requires higher skills, R&D and advanced manufacturing personnel. The industry is expected to develop intensively and receive support from local, public, private and academic institutions.
The trade and logistics industry will grow as a whole. Due to strong U.S. demand, the volume of containers entering through ports is expected to increase. Due to the decline in international demand, this growth is expected to be greater than the expected decline in exports.
The apparel manufacturing industry is also expected to grow, driven by reshoring of this industry. Shipping and delivery time frames and labor costs for producing overseas have increased, while technology efficiencies and other cost reductions have made production in the United States somewhat competitive with overseas markets. Combining that with faster design to delivery times to retail is driving opportunities for reshoring and corresponding domestic production opportunities in the Los Angeles area.
Film and TV production companies, motivated by changes in California's Film Tax Credit Program, are bringing back the production of large budget feature films and TV series to the region. Tech companies will continue to grow. Tech startups will create technologies to enhance the performance and capabilities of the existing industries and will create entirely new industries by identifying and filling needs in the world. With the increase in housing demand and the need to improve infrastructure to cope with the growing population brought about by these growing industries, the construction industry is also expected to grow.
---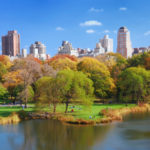 New York NY
In the early 1700s, New York became increasingly important as a trading port and became part of the New York colony under British rule. In August 1776, The Battle of Long Island, which was the largest battle in the American Revolutionary War, was fought in what is now Brooklyn. After defeating the Americans, the British used the city as their military and political base in North America.
In 1785, the Federal Congress designated New York City as the national capital shortly after the war. New York is the last capital of the United States under the Federal Clause and the first capital under the U.S. Constitution. In 1789, New York City, the capital of the United States, held several nationwide events-the inauguration of George Washington, the first president of the United States; the first assembly of the first U.S. Congress and the U.S. Supreme Court; drafted the "United States Bill of Rights", Held in the Federal Hall on Wall Street. By 1790, New York had surpassed Philadelphia to become the largest city in the United States, but by the end of that year, according to the Residency Act, the national capital had moved to Philadelphia.
In the 19th century, the population of New York City increased from 60,000 to 3.43 million while also transforming into both a national and international trade center, driven by European immigration. In 1825, the Erie Canal was completed, connecting the Atlantic Port with the agricultural markets and commodities of inland North America through the Hudson River and the Great Lakes.
In 1898, the city of Brooklyn, New York County (including parts of the Bronx), Richmond County and the western portion of Queens County merged to form modern New York City. The opening of the subway in 1904. Initially built as separate private systems, bound the new city together. Throughout the first half of the 20th century, the city became a worldwide industrial, commercial and communication center.
In the early 1920s, New York surpassed London to become the most populous urbanized area in the world. The metropolitan area broke the 10 million mark in the early 1930s and became the first megacity in human history.
Post World War II, New York emerged from the war and became the leading city in the world. Wall Street led the United States in becoming the world's major economic power. The United Nations Headquarters was completed in 1952 and solidified New York's global geopolitical influence. The rise of Abstract Expressionism in this city prompted New York to replace Paris as the center of the art world.
In the 1970s, job losses due to industrial restructuring caused New York City to suffer from economic problems and rising crime rates. By the mid-1990s, due to revised police strategies, improved economic opportunities, gentrification, and new residents (including American immigrants and new immigrants from Asia and Latin America), the crime rate began to drop sharply. Important new industries, such as Silicon Lane, appear in the city's economy.
September 11, 2001 changed New York and the world. New York City suffered the bulk of the economic damage and largest loss of human life in the aftermath of the attacks. The resilient city recovered and rebuilt, with new buildings and infrastructure and exciting and prosperous opportunities for businesses and the people of the City.
New York City is the most populous city in the United States. New York City is estimated to have a population of 8,336,817 in 2019, spread over approximately 302.6 square miles (784 square kilometers), and is also the most densely populated major city in the United States. The city is located at the southernmost tip of New York State, the center of the New York metropolitan area, which is the largest metropolitan area in the world calculated by urban land clusters. The Metropolitan Statistical Area has nearly 20 million people and the Comprehensive Statistical Area has approximately 23 million people. It is one of the most populous megacities in the world. New York City is described as the cultural, financial, and media capital of the world, which has had a major impact on business, entertainment, research, technology, education, politics, tourism, art, fashion, and sports. New York is the seat of the UN headquarters and an important center of international diplomacy.
New York City is located in one of the largest natural ports in the world and consists of five administrative districts, each of which is a county in New York State. Five districts-Brooklyn, Queens, Manhattan, Bronx and Staten Island-merged in 1898 forming the city.The city and its metropolitan area are the main gateways for legal immigration to the United States. New Yorkers speak as many as 800 languages, making it the most linguistically diverse city in the world. New York has more than 3.2 million residents born outside the United States, and as of 2016, this is the largest foreign-born population of any city in the world. As of 2019, the New York metropolitan area generated an estimated gross metropolitan product (GMP) figure of US$2 trillion. If the New York metropolitan area were a sovereign state, it would have the eighth largest economy in the world. New York has the largest number of billionaires among all cities in the world.
Many areas and landmarks in New York City are well-known, including three of the top ten most popular tourist attractions in the world in 2013. A record 62.8 million tourists visited New York City in 2017. Times Square is the brightly lit hub of the Broadway Theater District, one of the busiest pedestrian areas in the world, and a major center of the world's entertainment industry. Many landmarks, skyscrapers and parks of this city are well known all over the world. The Manhattan real estate market is one of the most expensive in the world. The New York subway provides 24/7 service, serving the city that and has earned the reputation of "the city that never sleeps". The city has more than 120 colleges and universities, including Columbia University, New York University, Rockefeller University and New York City University System, which is the largest urban public university system in the United States. New York City is anchored by Wall Street in the financial district of Lower Manhattan. It is known as the world's leading financial center and the world's strongest financial city. In terms of total market value, New York City is home to the world's two largest stock exchange; the New York Stock Exchange and Nasdaq.
New York is down today due to the pandemic, but the future for the city remains bright. The virus will be beaten and the city will return once again. The city's status as the world economic, geopolitical and arts hub will remain as strong as ever.
The Big Apple has become the center of the coronavirus pandemic. The death toll is high, the anxiety is deep, and the images are cruel. But New York is strong and determined. It has experienced major crises before. In fact, in the past 20 years, it has been at the center of the three biggest crises in the world: 9/11, the global financial crisis, and the current coronavirus pandemic. New York is resilient and always comes back stronger than ever. The September 11 attacks gave way to an unprecedented era of Wall Street and Manhattan real estate. The Great Recession of 2008 laid the foundation for the tech boom in New York and the revival of Brooklyn. Every time, opponents declared that the city was dead. Every time, the city came back stronger.
New York's resilience caused the real estate market downturn to last only six to nine months after 9/11 before rebounding. Flexibility is a trademark of the City. It is full of persevering, ambitious and astute talents and brains in all sectors-all at once. It is no longer just a financial center. The technology industry is now a prominent industry. Facebook, Amazon, Google, and Apple have all recently made huge investments in New York and made promises to expand their footprint. Madison Avenue remains a world-class advertising center. Manhattan is the world capital of the media industry, has a strong foundation in healthcare employment, often tied into top universities such as Columbia, New York University, Cornell University and Rockefeller University.
The city that never sleeps has a rich nightlife and employs nearly 300,000 professionals. It is also a tourism powerhouse, receiving more than 65 million tourists every year. It is a fashion mecca (180,000 employees, more than 900 companies), and it has a large manufacturing department (such as a clothing area). After decades of outsourcing threatening its survival, it can now be foreseen to expand in scale. Its area is equivalent to the size of an independent country, and the entire metropolitan area has nearly 20 million residents.
New York's restaurants and small businesses may be closed permanently as they did during the financial crisis, but they will be recreated, revisited and reopened with new forms and concepts, thus making the city a leap. Recall that food courts and cooperatives began to flourish after 2008. New York city residents lifestyle will continue to evolve, and once the pandemic is defeated, will witness a new wave of innovation.
Public officials generally have a willingness not only to start over, but to improve and move forward. There will be investment in infrastructure, starting with the public transportation sector. In addition, before the coronavirus crisis, the dialogue between the private and public sectors was often confrontational. Nevertheless, the two departments worked together to help New Yorkers. Everyone has witnessed the connections between local ecosystems, from the public health crisis to the government's stimulus plan to the banks that distribute them to small businesses, which has become their pedigree for maintaining personal employment and paid benefits.
Last but not least, one powerful factor will contribute to the urbanization of New York: The Federal Reserve and the Treasury Department are expected to inject trillions of dollars into the economy to help the economy recover. The Fed has reduced interest rates to 0%. Typically, major real estate markets attract many of these dollars, and none is more major than the Big Apple. Low interest rates are direct stimuli on hard assets, and with the magnitude of the current money printing, investors will look at New York real estate just like they look at gold: as a hedge against inflation.
Once the pandemic subsides, New York City should once again attract sufficient funds to create jobs in the most forward-looking industries, to update and invest in infrastructure. The technological boom will continue. The emerging cryptocurrency industry will do the same. The Brooklyn rebirth will develop all the more, pushing urban renewal deeper and deeper into untouched areas and with, hopefully, a better partnership between public officials and real estate investors. Every cloud has a silver lining.
---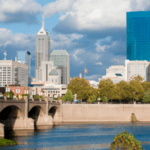 Indianapolis IN
Indianapolis was established on the White River in 1821 and is the state capital of Indiana. At that time, people mistakenly believed that it would become the main artery of transportation, but the river proved to be too shallow for steamboats. Flatboats were used to transport cargo along part of the river until new dams prevented their ability to navigate the waters.
In 1836, the Indiana Mammoth Improvement Act created the hope of canal transportation to Indianapolis by connecting the Wabash River and the Erie Canal to the Ohio River. The planned Indiana Central Canal, however, was never completed.
Facts have proved road construction and transportation to be more successful than the canal system. In 1838, stagecoach service provided stable routes between major cities in Ohio and Indianapolis. By 1850, eight railway lines had reached the city and ushered in a new era of growth. In the 1850s, Indianapolis became a transportation hub for the area, which helped improve the city's commercial trade, increase real estate values and encourage further development.
Few factories existed in Indianapolis until the first railroad arrived in 1847. One of the earliest mills in the town was built in 1821 and was the predecessor of Acme-Evans. Other early industrial enterprises included sawmills, flour mills and carding mills. The Indianapolis Foundry was the town's first foundry and began operations in 1833; the following year, the Indianapolis Brewery (the town's first brewery) was established. With the improvement of rail transportation in the 1850s, Indianapolis had easier access to factory-made goods. In addition to several beef and pork packaging plants, new factories were also established. The city's steel manufacturing industry was also expanding, and a new brass foundry and a coppersmith arrived in the mid-1850s.
During the Civil War, the population of Indianapolis increased from 18,611 in 1860 to 45,000 at the end of 1864, as the arrival of new industries and commerce provided more employment opportunities. In 1861, Gilbert Van Camp founded the canning company Van Camp Packaging Company in Indianapolis. The local meat packaging company Kingan Brothers opened its first packaging factory in the city in 1863.
In the second half of the 19th century, when the city's population soared from 8,091 in 1850 to 169,164 in 1900, Indianapolis expanded and experienced a boom in construction and transformed from an agricultural community to an industrial center.
In the late 1870s, the belt railroad and warehouse construction in Indianapolis, the natural gas boom in Indiana in the late 1880s, and the growth of rail transportation in the late 19th century transformed Indianapolis into an industrial center in the Midwest. Between 1880 and 1900, the number of industrial manufacturers in the city increased from 688 to 1,190, and the value of manufactured goods increased from 28 million U.S. dollars to 69 million U.S. dollars. Indianapolis survived financial challenges in the second half of the 19th century and became a railroad hub, food processor, and manufacturing and industrial center in the Midwest. Indianapolis grew from a small agricultural town to a well-known industrial city in the Midwest.
Automobile production early in the 20th century rivaled that of Detroit and gave birth to the Indianapolis Motor Speedway. With roads and highways connecting major cities throughout the Midwest, Indianapolis became major transportation and distribution hub. Indianapolis entered a period of great prosperity at the beginning of the 20th century, and during this time the city has witnessed great economic, social, and cultural progress.
Today's Indianapolis was created under an entity called Unigov, where the municipalities and counties of the region were merged into one entity, thereby reducing bureaucracy and layoffs in the region. For identity and economic growth, the City invested in a brand strategy to associate Indianapolis as a sports tourism destination. As part of the economic development strategy, significant capital was invested in sports facilities and public relations activities, leading to the successful outcomes, such as; hosting the U.S. Olympic Festival in 1983, relocation of the NFL Baltimore Colts in 1984 and holding the 1987 Pan American Games.
Indianapolis's top five industries in are: finance, insurance, real estate, rental and leasing. The next five are: manufacturing, professional and business services, education services, health care and social assistance, and wholesale trade. Additional strong employment areas include; manufacturing, wholesale trade; administrative, support, and waste management; professional, scientific, and technical services; and transportation and warehousing have greater concentrations of employment. The city's main export products include pharmaceuticals, auto parts, medical equipment and supplies, engines and power equipment, and aircraft products and parts. According to the US Bureau of Labor Statistics, the unemployment rate in the region was 2.8% in May 2019.
At one time, Indianapolis was once home to 60 automakers. In the early 20th century, it became the center of auto manufacturing with Detroit. Today, biotechnology, life sciences, and healthcare are the main sectors of Indianapolis' economy. The Indianapolis MSA is reported to be the only area in the US with specialized employment concentrations in all five bioscience sectors: agricultural feedstock and chemicals; bioscience-related distribution; drugs and pharmaceuticals; medical devices and equipment; and research, testing, and medical laboratories.
The central location of the city of Indianapolis and the extensive highway and rail infrastructure position Indianapolis as an important logistics center. For the Indianapolis economy, the hotel industry is a vital sector. The information technology sector is currently making a large impact on the Indianapolis economy. The market is ranked as one of the fastest tech job growth areas in the US.
Indianapolis's future is very bright. With a booming, vibrant economy, strong employment from multiple sectors and burgeoning growth in biotech and hi-tech, the city is well positioned for the future. Key foundations in place and ready to be built upon include: talent, a favorable business climate, infrastructure and culture.
Outstanding Talent
Few things when looking at the future are givens. Availability of well educated and well trained people, however, is one of them. For business success and economic growth, the right human capital is essential. Developing human capital through all available means; education, training and exposure to new ways of thinking and doing things is essential based on current demographic trends in the region. Competition for human capital is as strong as economic competition between businesses. It will not stop. Recognizing this, Indianapolis, supported by the State of Indiana, is making these investments to enhance its local, regional and global competitive position.
Favorable Business Climate
Indianapolis ranks highly as an attractive place to invest and do business. Actions taken since 2010 have driven this perception. The actions include; adoption of daylight saving time, elimination of the inventory and gross receipts taxes and telecommunications reform. Through these actions the state has enhanced its attractiveness as a place to do business and a place to invest in businesses. Indianapolis is doing well, but can and must do better. Hard-won gains must be maintained. Attention and focus must be vigilant to avoid backsliding while at the same time, working to further improve tax and regulatory structures that limit growth and investment. To continue doing well and to do better, the focus must be to continue work has worked and to improve in areas that attract entrepreneurs and employers. Specifically: lower taxes, a business friendly legal system and a reasonable approach to state regulations. Each of these factors impact the ease, ability and cost of doing business and correspondingly, business growth.
Infrastructure
Indiana, and Indianapolis mostly, benefit from their geographic location and the large number of interstate highways that cross the state. Even as the population across the country shifts to the south and west, the center of the US population is still located within the borders of Indiana. Combining this geographical advantage, with access to both domestic and international market place, proximity to the Great Lakes for both shipping and fresh water; Indianapolis has a competitive advantage to attract business and development. These advantages, however, cannot be taken for granted. Investment and improvements must continue to improve the areas roads, highways, water treatment and electric grid; and new investments will need to be made to support newer and enhanced technologies and services.
Culture
The prosperity of the people of Indianapolis depends on whether its economic environment can continue to encourage innovation and entrepreneurship, which can lead to productive employment. Many variables contribute to a high level of innovation, entrepreneurship and economic vitality, but the most important of these are a high degree of economic freedom and a culture that encourages diversity, curiosity and adventurous spirit.
The first is economic freedom, which is characterized by free market orientation, government intervention, and low levels of taxation and supervision. This is fairly easy to understand and measure. Large, complex and multi-layered government, high-level taxation and heavy regulatory systems hinder vitality because they reduce the motivation for creativity and innovation and weaken entrepreneurship. Over the past ten years, Indiana has focused on improving economic freedom through prudent fiscal management, deregulation, and lower taxes.
The second variable-"culture"-is more ambiguous and elusive. In the field of economic development, people often hear the importance of "culture" in creating a prosperous economy for regional success. Examples such as Silicon Valley, Route 128 in Boston, the Triangle Research Center in North Carolina and even Wall Street are all reminiscent of a vibrant and unique image of creativity and successful innovation. A lot of books on corporate culture have been written, and companies large and small are seriously leading their own leadership to support and encourage their unique version.
---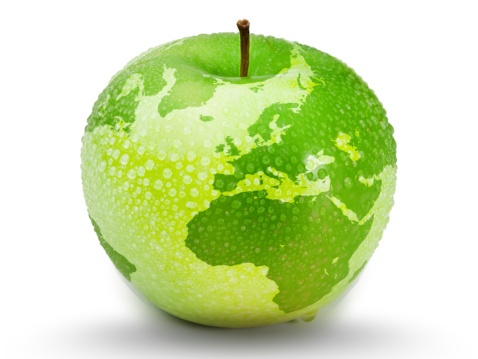 Program Benefits
Finance
Improved Cashflow
Increased Revenue
Reduced Costs
Shared Vision
Strategic Direction
Consistent Leadership
Reduced Uncertainty
Capacity Planning
Output Predictabiity
Ownership Thinking
Operations
Management Techniques
Business Systems
Improved Communications
Improved Throughput
Reduced Waste
Operational Efficiencies
Customer Satisfaction
Improved Quality
Process Improvement
Operational Synergy
Management
Minimize Dilution
Greater Options
Faster Response
Less Disruption
Financial Discipline
Reduced Stress
Performance Improvement
Team Effectiveness
Superior Terms
Lower Rates
Achievements
Business Services – IT Staffing and Consulting Company
The objective of this business was to build value sufficient to achieve an exit value for the three owners sufficient to fund each of their retirements. Challenges faced during the process were many, including overcoming established industry multiples regarding valuation of such businesses in the industry. Applying Business Transitions, the company was able to change many aspects of their business, increase productivity, efficiency, growth rates and profitability not achieved by other firms in their industry. When they did go to market, the company realized a valuation 33% above the industry norm and the three owners each achieved their objectives.
---
RF Technology Company
An RF technology company was seeking capital for growth but was very unhappy with the valuation of their company and the dilution they would experience to obtain the capital. Working through the Business Transitions process, the company transformed from a product sales company to a technology licensing company. Transitioning to a licensing strategy facilitated faster growth, improved margins, recurring revenue and significantly increased valuation. The company then reapproached the capital markets for growth capital and succeeded in a minority recapitalization at a higher value and a firm commitment for non-dilutive additional capital to fund future growth and acquisitions.
---
Real Estate Development Company
A real estate development partnership was facing a breakup of their partnership. The challenge was both the prior success of the partnership, as well as, the significant value of their owned developments and underlying debt structures. Through Business Transitions, a refined organizational structure was defined that improved workflows and reduced overhead while improving morale and efficiencies, and ultimately resolve the underlying issues between the partners. Business Transitions also lead to improved financial controls such that the partnership is now able to leverage their own equity capital with outside development equity, increasing the quantity and value of projects they are able to pursue and continuing to increase the value of their portfolio while simultaneously reducing personal risk.
---
Telecommunications Company
A regional telephone interconnect, host VOIP and managed service provider company was seeking a transition from the ownership to the second generation and senior management. The challenge was, current ownership required significant cash out of the business to fund their retirement. Valuation was not where it needed to be due to the large concentration and organization of the business around legacy telephone systems sales and service. Applying Business Transitions, the company reorganized and refocused on key areas of hosted VOIP phone systems and managed services; both recurring revenue businesses with long term contracts. Business Transitions also restructured the company such that the owner was able to step out of the business and now owns and manages the business from afar, rarely visiting or getting involved in day to day activities, via KPIs that demonstrate activity and knowledge that the systems are effectively running the business. The owner is living on dividend income versus working salary income, value continues to build and his desire to pass on to the next generation has happened while he maintains his income and lifestyle.
---
Orthotics and Prosthetics Lab Company
New ownership of an Orthotics and Prosthetics Laboratory business desired to unlock the untapped value in the business and position it to be a platform for industry consolidation. Using Business Transitions, that repositioning was accomplished. The business was transformed from a solo practitioner model to a platform with significant cash flow and value to begin an acquisition and roll up strategy. Because of the work done in Business Transitions, integration of acquisitions; business, process, customer and staff wise is a quick and efficient process. Revenues, EBITDA and value continue to increase on an ongoing basis..
---
More detailed achievements, references and testimonials are confidentially available to clients upon request.
---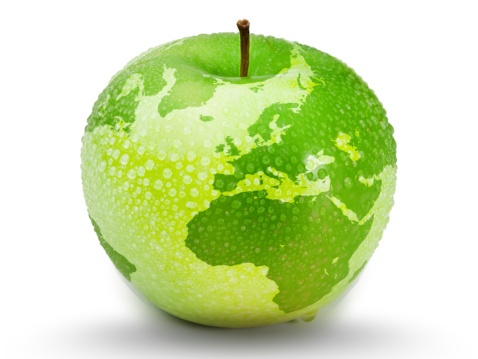 Client Telephone Conference (CTC)
If you have any questions or if you would like to arrange a Client Telephone Conference (CTC) to discuss this particular Unique Consulting Service Proposition (UCSP) in more detail, please CLICK HERE.