Business Transformation
Executive Summary Video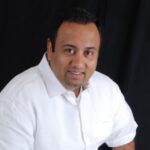 The Appleton Greene Corporate Training Program (CTP) for Business Transformation is provided by Mr. Shah MBA B.com Certified Learning Provider (CLP). Program Specifications: Monthly cost USD$2,500.00; Monthly Workshops 6 hours; Monthly Support 4 hours; Program Duration 24 months; Program orders subject to ongoing availability.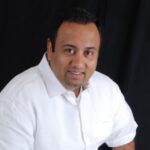 Personal Profile
Mr. Shah is an approved Senior Consultant at Appleton Greene and he has experience in management, production and customer service. He has achieved a Master of Business Administration and a Bachelor of Commerce. He has industry experience within the following sectors: Hotel; Travel & Tourism; Retail; Construction and Manufacturing. He has had commercial experience within the following countries: United States of America and India, or more specifically within the following cities: Boston MA; Atlanta GA; New York NY; Austin TX and Mumbai. His personal achievements include: operational efficiency projects for SMEs; achieved 6x revenue growth; 70% decrease in labor requirement; 35% reduction in errors and 10% cost & 30 man-hours reduction. His service skills incorporate: business transformation; process transformation; business optimization and lean management..
To request further information about Mr. Shah through Appleton Greene, please Click Here.
---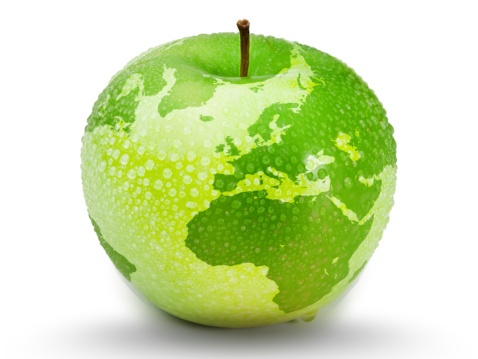 (CLP) Programs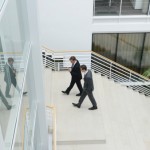 Appleton Greene corporate training programs are all process-driven. They are used as vehicles to implement tangible business processes within clients' organizations, together with training, support and facilitation during the use of these processes. Corporate training programs are therefore implemented over a sustainable period of time, that is to say, between 1 year (incorporating 12 monthly workshops), and 4 years (incorporating 48 monthly workshops). Your program information guide will specify how long each program takes to complete. Each monthly workshop takes 6 hours to implement and can be undertaken either on the client's premises, an Appleton Greene serviced office, or online via the internet. This enables clients to implement each part of their business process, before moving onto the next stage of the program and enables employees to plan their study time around their current work commitments. The result is far greater program benefit, over a more sustainable period of time and a significantly improved return on investment.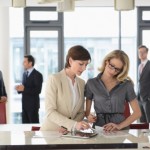 Appleton Greene uses standard and bespoke corporate training programs as vessels to transfer business process improvement knowledge into the heart of our clients' organizations. Each individual program focuses upon the implementation of a specific business process, which enables clients to easily quantify their return on investment. There are hundreds of established Appleton Greene corporate training products now available to clients within customer services, e-business, finance, globalization, human resources, information technology, legal, management, marketing and production. It does not matter whether a client's employees are located within one office, or an unlimited number of international offices, we can still bring them together to learn and implement specific business processes collectively. Our approach to global localization enables us to provide clients with a truly international service with that all important personal touch. Appleton Greene corporate training programs can be provided virtually or locally and they are all unique in that they individually focus upon a specific business function. All (CLP) programs are implemented over a sustainable period of time, usually between 1-4 years, incorporating 12-48 monthly workshops and professional support is consistently provided during this time by qualified learning providers and where appropriate, by Accredited Consultants.
---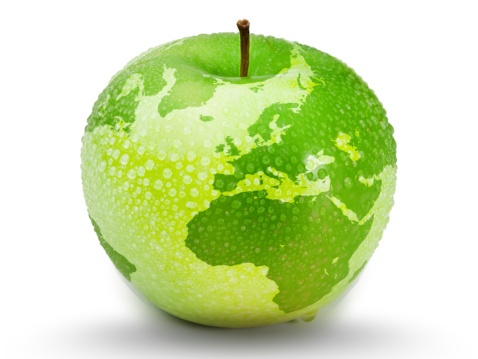 Executive summary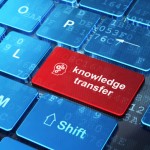 Business Transformation
Business Transformation is inevitable for businesses that want to thrive and stand the test of time. Companies today have to go through several disruptions and market turbulence quite frequently. In this fast-changing environment, sustainability can only be achieved by adapting and evolving with the consumer, market, and industry demands. This program aims to help companies, particularly from the Travel & Tourism, Hospitality, Retail, Manufacturing, and Consultancy industries, to understand what Business Transformation is and how it can be achieved through lean management and continuous improvement.
There are several factors that may drive a business towards change or transformation. The competition in the market is always changing and increasing. As consumers have more choices, their expectations tend to increase as well. They're always looking for a product or service with a little more value than the others in the league. Technology is also a major driving factor. The legacies of many large, established organizations have been challenged by newer, technology-driven companies that understand the current technology landscape and make the best out of it. As technology advance, products and services change along with it. Customers demand the same services and personalized experiences that tech-led companies are providing.
Organizations that may have been established years ago with traditional processes and cultures that were once relevant but not any more often find it hard to cope with the changing demands. To remain in the competition, they must evolve with the changing landscape. That is where Business Transformation, or Business Process Transformation, comes in. Business Transformation involves setting new goals for the organization and changing the way the business functions, in order to achieve those goals. It requires identifying processes that are not 100 percent efficient and making radical changes to these processes that gradually transform the way the organization operates. This training program on Business Transformation will focus on some key areas to consider in a transformation plan, which includes:
• Building Leadership Teams
• Setting Key Goals
• Deciding Team KPIs
• Developing a new Business Model
• Planning for the transformation journey
• Lean Audit and Cause & Effect Analysis
• Identifying metrics for measuring the efficiency of processes
• Improving the processes
• Measuring results
• Other important areas of discussion include:
• Understanding the Company Workflow
• Building a Management Team
• Deciding Department KPIs
• Conducting a Throughput Analysis
• Building Project Teams and working on Team Development
• Studying the Departmental Workflow and Metrics
• Communicating Goals to all the people involved
• Process Mapping
• Problem Solving
• Impact Analysis
Overall, the program is aimed at helping organizations implement a process across all departments that will enable heads of departments or key employees to become more proactive in their approach to business transformation. It will help the participants get a clear idea about how they should plan, develop, implement, and manage strategy in relation to business transformation. The training program will help organizations achieve small, incremental changes in their internal processes with inputs from people across different departments and at all levels.
The program also aims to help participants develop a corporate knowledge bank that will be instrumental in facilitating business continuity, quick onboarding of new members and will provide historical records of changes or improvements to be used for business intelligence development.
---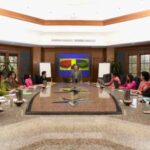 Business Strategies in the Past
Change is constant in the business environment. The way businesses operated a few decades ago is very different from what the industry and the market demand now. Over the years we have seen so many changes in communication, transport, and technology. These changes have altered the way businesses operate as well. In the past businesses were relatively less competitive, usually focused on a small group of consumers locally. There were fewer businesses to compete with and loyal customers would usually keep coming back for lack of better options.
Business strategies would only focus on keeping the existing clientele happy and depended on fewer channels like print media and TV commercials for publicity. Without the internet, consumer awareness was also limited and so customers would simply rely on their usual local supplier or service provider. That is why businesses did not have to worry about losing customers to competitors on the global platform. No major overhaul of business processes was necessary as long as they were delivering what they had been delivering in the past. What worked for the business once would keep working for it.
The Production Era
After the industrial revolution, agriculture and the earlier colonial business models gave way to the production era. Manufacturing business models began to grow and flourish in the late 19tyh century up to the 1930s. Businesses depended on heavy industrial machinery for production to achieve economies of scale and increase profits.
The Marketing Era
Gradually, industrial supply increased and the competition for manufacturing companies began to increase. This gave rise to the need for marketing to draw customers' attention to the business and that is how the marketing era started in the 1950s. Businesses began to focus on market segmentation and branding. They needed to highlight their USPs to set them apart from the competition. Marketing campaigns rose to the same level of importance as manufacturing capacity and market research became a priority before starting product development.
The Relationship Era
When businesses became proficient at marketing and branding, capable of creating their unique brand images to draw customers in, they realized they needed something more to retain those customers. Entrepreneurs realized that long-lasting relationships with customers will help them survive the competition, in the long run, giving rise to the relationship era. Better services and better communication were at the heart of this revolution.
As communication technology improved, consumers began to be more informed. They got acquainted with more products and services from outside their local markets. Consumers began to understand what adds value and what good customer service is. The internet was a major game-changer in this regard.
The impact of the internet on businesses
It wouldn't be wrong to say that it was the internet that revolutionized the business world. The internet was born around the late 1960s and in the 1970s people got access to home computers. Gradually, during the 80s computers made their way into schools, businesses, and industries in the developed nations and by the late 1980s, many businesses became dependent on digital technology. A considerable percentage of households in countries like the U.S. also owned personal computers by this time.
It was in 1991 that the World Wide Web was made accessible to the public and that was the beginning of the age of the internet. The technology evolved over the years and in the 2000s it made its way into the developing countries as well. That is when globalization showed its true impact. People from one end of the world could learn about products and businesses on the other end.
By 2005, 1 billion people were on the internet. With the increasing popularity of social media and the introduction of smartphones a whole new movement began. Businesses could no longer just focus on local markets. They needed to change their processes and adopt new strategies to appeal to a global audience. They could have clients and buyers from across the world, as long as they were able to face the global competition. This made business transformation necessary. Companies now needed to take Information Technology in their stride. They needed to handle huge amounts of data and leverage that data to improve their sales or services.
These gradual developments in the business world are proof that market trends and consumer demands are ever changing. And businesses need to change accordingly as well. Every business, that hopes to have a long-standing legacy, has to undergo business transformation once in a while to accommodate the shifting trends and practices.
Increasing demands and competition for present-day businesses
Today, the market is more competitive than ever before. It has a part of the challenges faced by each previous era as well as its own new obstacles. The change is occurring at a much faster rate now. New technology is springing up every second day and many businesses are struggling to keep up with this rapidly changing environment. Businesses have always focused on improving productivity and efficiency by finding better, faster, or cheaper ways of operating. But that, although very effective, is no longer enough.
Businesses today are affected by several external factors. A business has to be able to hold its position steady despite the many fluctuations its experiences as part of the global market. Some of the important external factors that affect businesses include:
Economic factors
– Businesses are affected by inflation, recession, interest rates, employment rates, disposable income trends, and much more. The business strategy must take these fluctuations into account to ensure that it can sustain itself in the face of adversity.
Technological changes
– These factors generally influence how consumers research and purchase products or services, how customer experience can be improved, or how business processes can be made more efficient using technology as an aid. Businesses that are early adopters of the latest technology trends usually have a competitive advantage.
Social and cultural factors
– In a globally connected market, social and cultural forces can have a huge impact on businesses. How societies behave collectively or what a particular culture dictates can help businesses understand what consumers expect.
Political and legal factors
– Changes in laws and policies also have major impacts on businesses. Labor laws, tax regulations, and other policies affect business. So, it is essential to keep track of these factors and make business strategies flexible enough to accommodate any changes without disruption.
Environmental factors
– Businesses are required to reduce their carbon footprints, use eco-friendly processes, save energy and comply with so many standards. These or other factors related to the environment also affect how businesses function.
Businesses no longer aim for bigger profits or cheaper operations. They aim to improve their processes in order to outlast their competitors. It is more about endurance and sustainability than about quicker gains. The winners are those who can continue in the race long after the competitors have fallen. To attain this sustainability, a business process transformation from time to time is imperative as the various influencing factors keep changing.
---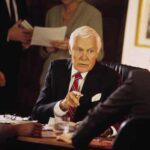 Business Transformation in the Travel & Tourism industry
The Travel & Tourism industry has largely benefited from the globalization brought about by Information Technology. More and more people are taking up travel today, thanks to the influence of social media and the internet. People are able to do their research, learn everything about a destination, book tickets, book accommodation, and do so much more over the internet. Travel and tourism have always been at the forefront in adopting new technology and is a pioneer in most process transformation methods.
Businesses in this industry are increasingly engaging their customers online, adopting new strategies to improve customer experience and offer personalized services. Businesses in the Travel & Tourism industry that are not able to leverage destination marketing or optimizing their platforms for mobile devices, for instance, are missing out on a huge chunk of their prospective client base. Such businesses need to consider a business process transformation – setting new goals, using business intelligence, identifying gaps, and revisiting their strategy – to sustain in the industry.
Business Transformation in the Hospitality industry
The Hospitality industry is quite closely linked to travel & tourism as well. With changes in the way people travel, dine, and spend on leisure, the hospitality industry has had to adapt and evolve to ensure the best-in-class services. Technology has also been a major driving force for change in the hospitality business. Technology has changed the way the hospitality industry delivers value to customers.
The hospitality industry is affected by many external factors like the ones discussed above as well as other turbulences. For instance, the COVID-19 pandemic in 2020 struck the hospitality business quite hard. Businesses that were not prepared for an impact like this have had to shut down. So, it is important for entrepreneurs in the hospitality business to keep their strategies flexible and open to transformation. Businesses that have an understanding of the need for, and the methods of, business process transformation can survive any major setback without having to compromise on the quality of service or suffer major losses.
Business Transformation in the Retail industry
One of the biggest changes we have seen in the past decade or so has been how the retail business works. Customers who once shopped only in brick-and-mortar stores are now shopping for products online from e-commerce sites and even on social media. Personalization has become a norm. It is no longer the straightforward ways of the past, where one would just walk into a store, pick a product they liked, and purchased it. Today, the customer expects to get suggestions based on their past purchases, they expect rewards and offers for loyalty, they expect their complaints and grievances to be heard and addressed right away.
Keeping up with such demands is certainly not easy. Retail businesses are having to rethink their strategies and processes to ensure that customers keep coming back for more. Moreover, new technology is changing the way customers shop every day. So, the need for business transformation in the retail industry is undeniable.
Business Transformation in the Manufacturing industry
The manufacturing industry has seen a massive change in the past 10 to 15 years. Technology has made the processes easier, faster, and more efficient. But the sector has become all the more competitive, thanks to the same technology.
Automation through technologies like robotics, AI, and machine learning have increased the output of manufacturing businesses many folds. Data and analytics are also being increasingly used to predict market trends and consumer preferences, helping manufacturing businesses understand consumer pain points. With so much happening in the industry, it is essential for businesses to keep up if they have to stay in the competition. Manufacturing businesses that are yet to adapt to these changes can benefit a lot from an in-depth knowledge of business transformation.
Business Transformation in the Consultancy industry
With time the job of the consultancy businesses has also become more challenging. Not only are they constantly under scrutiny by their clients who are more aware than ever before, but consultancy businesses are also having to offer competitive prices making it more difficult to achieve top- and bottom-line growth. To add to it, client projects are becoming increasingly complex and challenging, requiring a better qualified and highly skilled workforce.
Consultancy businesses have a lot to take into consideration when building a strategy for growth. Thorough knowledge of business process transformation can help them improve their processes and systems to achieve growth faster. A digital transformation can make data collection easier and make admin tasks more efficient. Process transformation can make the business more productive. The business and delivery models of consulting will undergo remarkable changes in the coming years and consulting businesses have to re-design and re-shuffle to keep up. Business transformation is going to be a very important subject for consultancy firms in the coming days.
---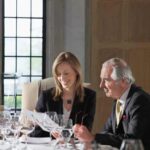 The future of the business world – what businesses need to be prepared for
The future is going to be a lot more volatile in terms of changes in technology and business trends. Technologies like Artificial Intelligence, machine learning, virtual reality, augmented reality, etc. are continuously being tested, improved, and deployed in different areas of business. Some of these technologies will completely change the way the world functions. The introduction of new technology and processes means that new skills will be needed as well. Retraining of employees and skill development will be a constant process.
Apart from technological changes, businesses will also see changes in outlook. Social changes and macro events like deglobalization or another industrial revolution will require companies to react and change. Businesses that can successfully transform their processes will be able to capitalize on the changes and make the best out of them.
The future of Travel & Tourism
The travel & tourism industry will see some substantial changes in the future. Particularly after the COVID-19 pandemic that the world faced, travel is going to be seen very differently and businesses need to take a lot of things into account. While travel & tourism will gain from people's heightened urge to travel once the restrictions are relaxed, yet there will always be a concern and anxiety in most travelers' minds. Travel companies will need to take extra care about safety and hygiene and business processes will have to be redesigned to achieve these safety standards.
The travel industry is also showing an increasing concern for environmental impact. Companies are looking into ways of reducing emissions and reducing their carbon footprint to comply with tightened regulations. The shift to digital and mobile platforms will also continue to gain momentum with a majority of services being transferred to these platforms. Business transformation in travel & tourism is inevitable.
The future of Hospitality
The hospitality industry will also see similar trends in the near future. Sustainability is one of the major concerns changing the way businesses function in this industry. With travelers and customers becoming more aware, a large percentage of them choose brands that have a strong management of environmental and social issues.
The hospitality industry will also think more on a global scale in the coming years. With international travel becoming easier and more affordable for travelers, hospitality businesses can't depend on local customers alone. New competitors, like companies offering home sharing services, will force hotels to explore better ways of staying in the race.
There is a lot happening in the hospitality industry and business transformation will be the key to success here.
The future of Retail
The retail industry has seen some massive changes in a very short span of time and these changes will continue giving the retail industry a completely new face. Though physical stores seem to be losing their relevance at present, they are likely to change and take on new roles. Partnerships and acquisitions will become commonplace when new skills, assets, and capabilities are required. Creative partnerships will give retailers new opportunities.
The retail industry also faces risks of disintermediation where intermediaries may become redundant as some companies allow customers to buy directly from manufacturers, eliminating retailers from the process. There is also the probability of reintermediation, where certain intermediary companies can become choice intermediaries allowing shoppers to split their basket between different retailers to offer savings. These and other changes in the retail business landscape may pose new challenges. Business transformation will be necessary to diversify and find new ways of facing the competition.
The future of Manufacturing
The manufacturing industry is already seeing the impact of new technology and has experienced incredible growth in the last few decades. The future is going to be even more promising and more challenging as technology continues to evolve. Technologies like the Internet of Things, predictive maintenance, and others will aim at improving efficiency and productivity. Adoption of these technologies will be essential to gain a competitive advantage. Manufacturing is also likely to shift its focus from the B2B to B2C model by paying more attention to customer data and aiming at achieving brand control and faster time to market. Internal operations will also change with new and better approaches to enterprise resource planning, agile practices, and data-driven processes.
The future of Consultancy
Consultancy is going to see a huge demand in the digital transformation of organizations in the near future. Businesses have seen how digital transformation has helped companies achieve higher valuations and most businesses will prioritize reengineering and IT transformation in the coming years.
The tried and tested models of ERP consultancy or financial consultancy are nearly exhausted and consulting firms will have to look into other more promising areas to be able to sustain. AI augmented services, changing organizational culture from within and on-site integration with client teams will change the way consulting works. Consultancy businesses will have to rethink and reinvent their strategies and processes to be able to take on these new challenges.
---

Different types of Business Transformation
There may be different types of organizational change required to deliver better products, services, or experiences. A meaningful business transformation requires a company to rethink all aspects of operations. What kind of transformation a business needs is usually decided based on the following factors :
• Context – why transformation is required?
• Content – what needs to be changed?
• Participants – who will carry out the transformation?
• Process – how will the change be brought about?
• Effect – what are the desired impact or results of change?
Based on these, business transformation can be broadly classified into 5 major types – Organizational Transformation, Business Process Transformation, Management Transformation, Cultural Transformation, and Information Systems Transformation.
Organizational Transformation
As is quite evident from the name, organizational transformation involves redesigning an organization's structure, operations, professional practices, and other aspects in an attempt to make the organization more productive and efficient. Organizational transformation is a continuous process driven by management and requires the commitment and cooperation of all employees.
Organizational transformation requires visible action taken by the leadership to move from the present state to the desired future state. To achieve organizational transformation, it is important to first understand what the existing corporate culture of the company is like.
Business Process Transformation
Business process transformation requires shifting from a function-oriented to an overall business-oriented vision. It aims at making processes more efficient in order to meet specific business goals. The transformation might involve modernizing the existing processes, introducing new technology, automating some of the repetitive tasks, or better integration of the core systems.
Business process transformation occurs in a number of steps, which include:
– Defining the goals of transformation
– Setting the baseline metrics to measure success
– Bringing all stakeholders on board
– Creating an ideal roadmap for transformation
– Implementing through a pilot project
– Scaling up to the actual proportion and monitoring
It is important to identify which processes will help save time, speed up the returns on investment, streamline the operations and utilize minimum resources. Knowing which processes to target makes it easier to decide on the right business model, the technology required and plan of action to support the transformation needs in line with the business strategy.
Management Transformation
Management transformation refers to changes in the hierarchical structure of a company with an aim to improve internal relations as well as productivity. Vertical structures are gradually giving way to a flatter management structure where communication can flow easily. Approval processes are being made shorter and simpler to ensure that changes can be easily and quickly implemented without much hassle. The ideal management structure today also needs to do away with middlemen, minimizing the number of people a single task has to go through for approval.
The functions and methods of management are also reassessed under management transformation. Instead of a rigid, one-sided approach, management has to adopt a leadership model that encourages communication both ways and keeps employees' interests first. Communication, collaboration, and empowerment are at the center of management principles today. Management is also expected to identify and retain talent, encourage growth, build trust and accountability among employees, and promote physical and mental well-being at work.
Cultural Transformation
Cultural transformation is about changing the way people in an organization think and behave. The behaviors and beliefs of people working in an organization are usually influenced by practices and principles adopted by the company. It reflects in the structure and the operations of the company itself. Transformation in the corporate culture requires changing of the individual and collective mindset. Cultural transformation is a sensitive area and since it deals with the way people think and function, it can take a long time to achieve success in this process.
Before one can change employees' mindset, it is important to first carry out a managerial transformation. Only when the cultural transformation is led by capable managers who work towards a vision with values that are sensible and progressive, can the initiative be successful. Cultural transformation can help an organization achieve better accountability, meaningful work, and strong values from their employees.
For carrying out the cultural transformation, it is important to assess the organization's managerial maturity and the existing company culture. This helps detect the gaps and flaws in the current culture and create a new vision and new values for the company to follow.
Information Systems Transformation
Information systems transformation aims at changing how the company manages its information resources. It involves the technologies, processes, and people that work to gather, store, utilize and manage information for the company's functioning. There are enormous amounts of data that an organization has to deal with and technological advancement has made storing such huge amounts of data easy. But processing and managing that data is a painstaking task.
Information systems transformation is required when a company needs to change how they handle their data. This could involve digitization of services, improving data security, improving the data sharing process, and much more. It also oversees the key distribution channels across which data can be shared.
It is important for all employees involved to understand the importance of these information systems and realize how important a secure and proactive environment is in terms of information handling. Only then will the information systems transformation process be fruitful rather than being seen as an obligation. Information systems transformation can improve customer relations, workplace efficiency, help with Phygitalization, and more.
---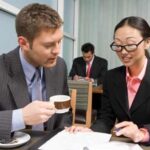 When does a business need process transformation?
There are two main goals that a business might want to achieve by undergoing a business process transformation. The first goal is because they want a better business outcome and to differentiate themselves from competitors through innovation. And the second one is to optimize the business processes by minimizing resources and cost while increasing the output.
When a business needs to consider a business process transformation may vary for each individual case. There are several possible reasons for a business to undertake business transformation. Some of the commonly encountered reasons are:
– An existing process not meeting the demands of the business
– A process not being aligned with a new strategic goal
– Presence of a significant number of errors in a process
– Surrounding technology being upgraded requiring the process to evolve with it
– A need for cost reduction in a process
– A need for innovation in the process for business growth
– Shifts in the market requiring changes to the process
– Low profits or turnover
– A bottleneck in a process that needs to be addressed
– An organizational restructure, merger or acquisition
– A change in the leadership of the organization driving transformation
– Rising customer expectations not met by an existing process
These are just some of the reasons justifying why and when your business may have to undergo a transformation. But a business transformation is not something that organizations can avoid in the long run. It does not need a specific reason for a company to undertake business process transformation. The changing external environment itself dictates when and how a business needs to change. That is why business transformation is not a trend that we can choose to follow or ignore. It should rather be an integral part of the business strategy that must be taken seriously immaterial of how mature the business is.
---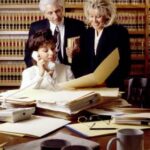 Lean Management practices for Business Transformation
Lean management refers to business practices that minimize waste and optimize the business processes. In business transformation, introducing changes in the organization to maximize the value delivered to the customer results in a lean process, where wasteful activities are identified and removed to optimize the process. Lean transformation focuses more on producing value in the end product or service through strategic, operational, and tactical improvements. The reduction of waste in the process is just an outcome of this.
Lean management may often be confused with cost-cutting or minimizing resource utilization. That is a wrong approach and does not really serve the purpose of adopting lean practices. Lean practices should be able to bring a collective shift in the mindset of the people in an organization, drawing them away from age-old traditional business practices and towards a value-driven approach.
Lean management may start as a grassroot activity that begins with a single team or department and gradually spreads across the entire organization. Or it may be undertaken as a strategic and coordinated initiative, coming from the top management, introducing lean, practices, principles, and business structures throughout the organization.
Lean Transformation Model
In the lean transformation model, the focus is not so much on cutting down costs or resources or eliminating waste. It is rather on the following 5 elements –
• Situation-specific approach
• Process improvement
• Capability building
• Efficient leadership
• Lean thinking, mindset, and assumptions
A situation-specific approach will require organizations to handle different situations differently. It implies that the lean practices adopted cannot be the same for every unique case in every organization. Decisions have to be made after thoroughly analyzing the situation and then zeroing in on the best methods to undertake for the transformation such that maximum value is added.
Process improvement requires considering the different processes in the business and analyzing and improving them to optimize performance, meet the desired standards or deliver improved quality or user experience to customers. Process improvement can be attained using different techniques like Kaizen, 5S, Six Sigma, PDCA, etc.
Capability building refers to the practice of imparting the necessary skills and knowledge required to carry out lean transformation successfully. An organization may have all the other resources necessary for change but it may lack some of the key capabilities to effectively implement the change. Appropriate training, knowledge sharing, and coaching are required to fill these gaps in capability.
Efficient leadership is one of the most important factors driving change. An organization undergoing change needs capable leadership. When managers are properly equipped to lead change, the transformation becomes much more streamlined. Good leadership can inspire and motivate the employees to contribute to the change by demonstrating how this lean business transformation will drive growth for everyone. Efficient leadership can engage employees better and make them more productive.
Lean thinking, mindset, and assumptions refer to changes in the organizational culture and collective mindset of the people involved. Business transformation can only be attained when each individual in the organization is ready to accept and bring about change. This requires a change in the way they think, pulling them out of their comfort zones. So, lean transformation focuses on understanding what values, principles, and assumptions the people hold on to and gradually eliminating any unproductive mindsets that might come in the way of change.
Why is Lean Transformation important?
In this highly competitive business landscape, the ability to deliver value efficiently is more important than ever before. Lean transformation allows companies to shift their perspective from simply surviving to proactively making an effort to change by removing the practices, mindsets, and organizational cultures that pose a hindrance in the efficient delivery of value to customers. Lean methods can penetrate deep into the organization's roots if implemented correctly, and completely transform the way the organization works.
---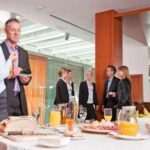 Implementation of Lean Business Transformation
Lean transformation cannot be achieved overnight but is a gradual and step-by-step process. It involves 8 basic stages. These are –
• Evaluation
• Initiation
• Training & Tooling
• Initial flow across a single service
• Analysis & Optimization
• Scaling of flow across multiple connected services
• Establishing governing methods
• Continuously improvement
Evaluation is the first step in the lean transformation process. It involves evaluation and assessment of the current state of the organization or process, identifying the underlying problems, and determining potential solutions to these problems.
Initiation involves getting the senior management onboard by presenting the business for transformation before them to attain their approval as well as secure funding for the project. At this stage, it is important to have a compelling case for the transformation and the ability to defend it if things don't go as per the initial plan in the future, in order to win over the top management's confidence.
Training & Tooling is the next stage in the process. Once funding is approved and received, an investment must be made in training the staff and providing them the basic know-how of lean practices, and equipping them with the necessary tools. Investments can also be made in hiring consultants who can help in the implementation of lean practices in the organization.
Initial flow across a single service refers to applying lean transformation practices to a single business function. When the necessary resources are available and the staff is well equipped to carry out lean transformation effectively, the method can be applied to a small area of business to evaluate the results obtained and assess its ability to scale up.
Analysis & Optimization can be carried a few months after the initial implementation. After adopting lean practices across a service for a few months, there should be enough data to analyze the effectiveness of the lean transformation and identify any scope for improvement. Some key performance indicators must be chosen at this stage of lean transformation and everyone involved should be aware of these KPIs.
Scaling of flow across multiple connected services can be done at this stage after the process has been thoroughly analyzed and optimized to ensure that there are no loopholes or weak links. The lean transformation process can now be expanded across different functions covering the entire organization, from product development to delivering value to customers.
Establishing governing methods is essential at this stage as there is a complete value stream in need of management now. Transparency of processes across all levels of the organization is necessary for proper management. A range of metrics needs to be chosen to track the progress and success of the lean transformation process.
Continuous improvement comes into action once the lean transformation process is up and running. Lean transformation is not a limited program that spans over a definite duration. It is meant to become a part of the company culture and must continue hereafter. There should be systems in place to ensure continuous improvement of the processes, people, and competencies. Every individual needs to make lean practices a part of their day-to-day work culture.
---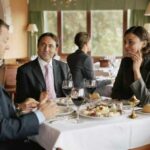 The wastes eliminated by Lean Transformation
Lean transformation does not primarily focus on identifying and reducing waste. But in the process of maximizing value for the customers and end users, certain root causes of efficiency are detected and removed from the system. The most common "wastes" eliminated as a result of implementing lean transformation are:
Defects – Products, services, or data that are not accurate or are incomplete.
Overproduction – Producing more than what is needed. It also refers to producing sooner than required or producing too quickly which ends up incurring additional storage costs.
Waiting – Waiting for the supply of materials, information, or people, resulting in loss of time. This includes waiting time for approvals to be received or equipment to be delivered for a particular project.
Underutilization – Not utilizing the resources or skills available to the best of their capacity. For instance, highly skilled employees are assigned to jobs that do not utilize their skills.
Transportation – Moving of equipment or materials unnecessarily, increasing the length of the process, or adding extra steps to the process that aren't required. This also applies to the movement of information across the organization.
Inventory – Stocking raw material, parts, or information beyond what is required, again increasing the storage costs. This applies to both stockpiling and hanging on to data for too long.
Motion – Movements that don't benefit the process or add any value to the end product or service, such as workers unnecessarily moving between equipment or repetitively typing keystrokes.
Overprocessing ¬– Additional steps in a process that don't add any value to the product or benefit the end user. For instance, unnecessary formatting of documents or extra features in a product that don't add value.
These waste areas can act as a checklist for lean management and offer opportunities for improvement by eliminating these redundant or valueless elements from a process. Managers can review their processes to check for these 8 waste areas and increase the efficiency of the process by removing them.
Lean transformation requires organizations to undergo a deep cultural change that is sustainable and achievable.
Continuous improvement of the lean methods undertaken for business transformation
Continuous improvement refers to the ongoing effort of improving the different elements of an organization, starting with processes, products, services, tools to every other aspect where there is scope for improvement.
Continuous improvement requires organizations to
– Innovate every big and small process or function in the business
– Engage all employees in knowledge sharing and
– Encourage employees to generate and share creative ideas for improvement
– Explore ways to deliver better value to customers
– Find better ways to respond to changes in the external environment
Why continuous improvement of lean transformation is necessary
Businesses cannot afford to maintain their status quo for too long. Even if the current goals of the business transformation initiative have been attained, it is still necessary to continue with the lean methods adopted for change and be prepared for future transformations.
There are several reasons to justify the need for continuous improvement in an organization, particularly in the business transformation process. Some of the most common reasons that apply to all businesses are the following:
Ever increasing competition
The competition in the market today is more than ever. There are hundreds of other businesses offering the same products and services and only those that can maintain the quality of their offerings and keep adding more value for customers survive the competition. This makes continuous improvement a necessity.
Globalization and business across borders
Businesses today can no longer just focus on competition in the local market. With globalization and improved communication technology, companies have to tackle competition in the global marketplace. People have access to products and services from every corner of the world and that makes it even harder for businesses to attract and retain customers. Competitive edge can only be gained by improving the processes and optimizing the operations of a business. Businesses that do not invest in continuous improvement of their lean management system, cannot sustain the positive changes they have brought about for too long.
Access to information
There is a lot of information out there today. Consumers are more aware than ever and information is freely available on the internet. In this highly connected world, trends and shifts in the market catch up fast with consumers globally. Businesses that do not make use of the same information to ascertain what consumers want are simply letting valuable data go to waste. Continuous improvement allows organizations to keep track of the information available and make changes to their business processes or corporate culture wherever necessary to improve their outcomes.
Changing dynamics of business
Businesses are turning smarter, more flexible, and much more diverse. Sticking to the traditional ways of running businesses is not getting anyone anywhere. Companies are exploring new areas for expansion; they are venturing into unexpected domains to differentiate themselves from their competition or simply to stay relevant. Technology is also changing what companies do and how they do it. Many barriers between products or services and consumers have been pulled down. The way people buy products is changing, the way businesses offer services is changing, banking and transactions are changing. With so much change taking place around us, businesses have to evolve and improve steadily and continuously to keep up.
---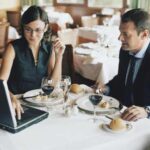 The key principles of continuous improvement
The following principles govern the continuous improvement of organizations or their processes.
Incremental change
Continuous improvement does not focus on any substantial paradigm shift or massive changes to the organizational culture. It rather focuses on changing one small thing at a time, giving slow but steady progress which ultimately leads the organization towards its goal. Changes in small, incremental steps are easier to achieve and give a sense of accomplishment which motivates people to do more. So gradually the transformation becomes voluntary and not dictated by external factors.
Employee involvement
A company that implements continuous improvement does not have a top-down system of hierarchy where the managers and leaders instruct what changes are to be brought about. It instead allows employees working on the ground to generate ideas for change. As these people are working closest to the process, they have a better understanding of what is working and what is not in practice. They can identify the problems easily and also suggest ways to overcome them from their practical experience.
Cost-saving
Continuous improvement definitely prioritizes cost-saving while ensuring that the processes still deliver quality. In fact, cost-saving can be enjoyed as an outcome of focusing on incremental changes. Incremental changes are smaller and do not involve as much cost as a major overhaul would. Continuous improvement does not have any severe impact on the budget. And since in lean management, the idea is to eliminate redundant or extra steps in a process, that helps save costs too.
Ownership and accountability to workers
Continuous improvement gives ownership of the work or a process to the people working hands-on. This sense of ownership motivates them to deliver better quality and they are more invested in the job. This also increases the accountability of workers as they feel responsible for their work.
Transparency
In continuous improvement, there is clarity of goals and transparency in the system of tracking the progress towards those goals. Good communication, an effective feedback system, and relevant KPIs make sure that goals are clear to everyone in the organization across all levels and results are reflected efficiently.
Monitoring and measurement
Every incremental change is monitored for progress and measured for effectiveness. This helps find out if the change has been able to deliver the desired outcome. If it does, that change can be repeated and applied to other areas of the business to achieve the bigger goals. If it does not work, other methods can be tried to achieve the required outcome.
Thus, continuous improvement is about taking smaller objectives and working towards them, measuring their effectiveness, and continuing with these small changes to achieve a complete transformation. It is a journey that goes on and not a one-time effort.
---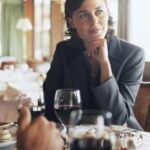 Business Transformation corporate training program helps implement lean management and continuous improvement in the business transformation
This corporate training program is designed around the principle of lean management and continuous improvement to help organizations achieve business transformation in one small step at a time.
The training focuses on key areas of a business process transformation effort and tries to lay out an action plan to achieve the final goal.
Focus on understanding business transformation
The very first thing that the training program focuses on is the understanding of what business transformation is. As we have seen above, the business transformation may be holistic or confined to a single process or a single department. It may concern the organization's culture, its management, its processes, information systems, or other elements. For knowing when and where business transformation may be required in your organization, a thorough knowledge of the concept of transformation is necessary.
The training program aims to provide the participants with this knowledge and answer all their questions regarding business transformation and its application.
Focus on leadership
We have already discussed above how important the role of leadership is in any change that an organization goes through. This training program will discuss the kind of leadership an organization needs when planning and implementing a business transformation. Leadership is responsible for initiating and carrying forward any transformation effort. Change leadership helps employees understand why change is necessary. They clearly communicate the goals of business transformation and help employees comprehend the collective benefits that the transformation can bring along.
This training program will focus on how the leadership should approach the business transformation initiative and how they can create an environment that supports the change.
Focus on goals
The first step in the planning and implementation of business transformation is the setting of goals. If a company is considering business process transformation, what is it that they want to achieve from this transformation? What should the employees work towards? When can the business transformation be considered as successful? These are some questions that can only be answered when the goals of the transformation effort are in sight.
The corporate training program on Business Transformation will talk about the importance of setting appropriate and achievable goals for the business transformation. It will also discuss how the goals can be chosen and how to ensure that they are realistic and relevant to the process.
Focus on company workflow
A company's workflow is the path that it takes to get a job done. It is a series of orchestrated and repeatable activities organized into a process that changes the raw material into a finished product. It is basically work flowing from one stage to the next in the path to completion.
This corporate training program will help the participants identify redundancies or unproductive steps in the company workflow that do not contribute in any way to achieving the desired outcomes. It will discuss the different types of workflow that can exist in an organization and how the workflow in a company can be optimized to make it lean and productive.
Focus on KPIs
When a business transformation is undertaken, it is also important to measure its progress and success. That is why we emphasize choosing measurable goals that reflect clearly how effective the transformation has been. To measure the business transformation correctly and represent results that are relevant it is important to choose the right metrics or KPIs. There can be different KPIs for different processes and different departments.
The training program discusses how to choose the right Team KPIs, Department KPIs, and Process Metrics that can give a vivid picture of how different teams and departments are performing in regard to the transformation. Or how a business process transformation has helped improve a process and added more value to it.
Focus on teams
The people are the true driving force in any business transformation program. It is important to have the right group of people with proficiencies in different areas of the business to make a business transformation initiative successful. That is team building is an indispensable and extremely important part of the transformation plan. Business transformation cannot always be carried out by a single team but requires the collaboration and coordination of different teams working at different levels to carry the transformation forward.
Business transformation corporate training program focuses on the need for different teams, such as the Leadership Team, the Management Team, and Project Teams that work in their own capacities to make the business transformation fruitful.
Focus on analysis
The corporate training program on Business Transformation emphasizes the need for analysis at different stages and on different levels throughout the transformation process. It discusses the importance of Throughput Analysis, Cause and Effect Analysis, Impact Analysis, and tells how these analyses can help to propose ideas for improvement.
Focus on improvement
It has already been stressed upon several times up to this point, how important improvement is in order to make the business transformation fail-proof. Analysis of the different methods undertaken and the results they show, help identify scope for improvement. Suggestions for improvement can be obtained from employees working at all levels of the organization. Any innovative ideas should be implemented and tested to check for efficacy.
The corporate training program will help participants understand the need for improvement and guide them to implement improvements efficiently in the process.
Focus on review
Lastly, among other things, the corporate training program on Business transformation will focus on the importance of review. It will discuss how the results of the business or process transformation can be measured and reported. There are different methods of reporting that can be employed depending on the organizational structure and culture. It will also emphasize the importance of a review of the results by the senior management so that they can share their inputs and their knowledge to help improve the outcomes.
---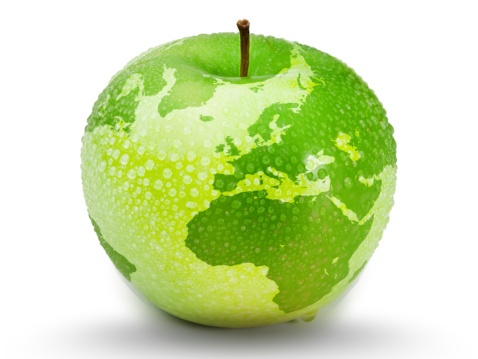 Curriculum
Business Transformation – Part 1- Year 1
Part 1 Month 1 Introduction
Part 1 Month 2 Understanding Business Transformation
Part 1 Month 3 Leadership Team
Part 1 Month 4 Key Goals
Part 1 Month 5 Team KPIs
Part 1 Month 6 Business Model Development
Part 1 Month 7 Company Workflow
Part 1 Month 8 Management Team
Part 1 Month 9 Department KPIs
Part 1 Month 10 Throughput Analysis
Part 1 Month 11 Project Teams & Team Development
Part 1 Month 12 Planning for the transformation journey
---
Business Transformation – Part 2- Year 2
Part 2 Month 1 Departmental Workflow and Metrics
Part 2 Month 2 Communicating Goals
Part 2 Month 3 Lean Audit & Cause Effect Analysis
Part 2 Month 4 Process Mapping
Part 2 Month 5 Process Metrics
Part 2 Month 6 Problem Solving
Part 2 Month 7 Process Improvement
Part 2 Month 8 Impact Analysis
Part 2 Month 9 Improvement Implementation
Part 2 Month 10 Measuring Results
Part 2 Month 11 Reporting Results
Part 2 Month 12 Executive Review
---
Detailed Curriculum
Year 1
Introduction
1. Need for Business Transformation
2. A History of Business Transformation
3. Examples of Business Transformation
4. Drivers of Transformation
5. Technological Advancements
6. Data-based Insights
7. Greater Collaboration Across Departments
8. Increased Innovation
9. Customer Experience
10. Digitalization
11. Digitization
12. Top Transformations of the Past Decade
Understanding Business Transformation
1. Defining Transformation
2. Benefits of Business Transformation
3. Types of Business Transformation
4. Business Transformation Steps
5. Business Process Transformation
6. Digital Transformation
7. Cultural Transformation
8. Business Transformation Methodology
9. Lean Transformation
10. Lean Principles
11. Lean Transformation Framework
12. Business Transformation Strategies
Leadership Team
1. What is a Leadership Team?
2. Leadership Team Members
3. Role of a Leadership Team
4. Leadership Team Examples
5. Focus of a Leadership Team
6. Developing a Leadership Team
7. Improving Leadership Efficacy
8. Internal Hiring
9. External Hiring
10. Assessing a Leadership Team
11. Leadership Styles
12. Transformational Leadership
Key Goals
1. What are Key Goals?
2. Define Key goals
3. Examples of Key Goals
4. Strategic Roadmap
5. Specific
6. Measurable
7. Attainable
8. Relevant
9. Timely
10. Goal Setting
11. Unlocking Value
12. Roles and Responsibilities
Team KPIs
1. What are Team KPIs?
2. Purpose of Team KPIs
3. Setting Team KPIs
4. Qualitative & Quantitative Team KPIs
5. Essential Team KPIs
6. KPIs for Different Types of Teams
7. KPIs for Managers
8. Reviewing Existing Team KPIs
9. Communicating KPIs
10. Meeting Team KPIs
11. Monitoring Performance
12. Improving Teamwork
Business Model Development
1. Overview
2. Components of a Business Model
3. Purpose of Business Model Development
4. Define Target Market
5. Identify Marketing Channels
6. Establish Value Proposition
7. Implementing Business Processes
8. Impact of External Factors
9. Customer Satisfaction Strategy
10. Plan to Improve Market Position
11. Stakeholder Communications
12. Roles and Responsibilities
Company Workflow
1. What is a Workflow?
2. Workflow Components
3. Purpose of a Workflow
4. Types of Workflows
5. Workflow Versus Process
6. Lean Approval Workflows
7. Document Approval Workflow
8. Budget Approval Workflow
9. Analyzing Workflows
10. Workflow Management
11. Effective Workflows
12. Automating Workflows
Management Team
1. Management Team Structure
2. Management Team Objectives
3. Forming a Management team
4. Roles and Responsibilities
5. Scheduled Meetings
6. Communicating Vision
7. Planning Critical Functions
8. Establishing Governance
9. Mitigating Risks
10. Leadership Skills
11. Strategic Thinking
12. Monitoring External Factors
Department KPIs
1. Overview
2. Purpose of Department KPIs
3. Evaluating Current KPIs
4. Selecting Most Important KPIs
5. Adding New KPIs
6. Linked to Objectives
7. Realistic and Achievable
8. Specific Timeframe
9. Behavioral Change
10. Short- and Long-Term KPI Targets
11. Examples
12. Roles and Responsibilities
Throughput Analysis
1. What is Throughput?
2. Examples of Throughput
3. How to Calculate Throughput?
4. Purpose of Throughput Analysis
5. Determinants of Success
6. Throughput as a Lean Practices
7. Work in Progress
8. Cycle Time
9. Improving Process Efficiency
10. Electronic Kanban System
11. Rolled Throughput Yield
12. Roles and Responsibilities
Project Teams & Team Development
1. What are Project Teams?
2. Team Members
3. Project Team Manager
4. Project Sponsor
5. Roles and Responsibilities
6. Purpose of Project Teams
7. Forming a Project Team
8. Shared and Individual Tasks
9. Building Trust
10. Effective Collaboration
11. Knowledge Sharing
12. Best Practices
Planning for the Transformation Journey
1. Overview
2. Setting the Vision
3. Regular Meetings
4. Team Consensus
5. Roles and Responsibilities
6. Steps of the Journey
7. Milestones
8. Objectives
9. Timelines
10. Overcoming Objections
11. Gaining Commitment
12. Best Practices
---
Year 2
Departmental Workflow and Metrics
1. Importance of Workflows
2. Workflow Components
3. Types of Workflows
4. Workflow Analysis
5. Workflow Tools
6. Workflow Management
7. Success Factors
8. KPIs vs Metrics
9. Department Metrics
10. Setting Metrics
11. Updating Metrics
12. Best Practices
Communicating Goals
1. Communication Strategy
2. Gather Facts
3. Convey Shared Vision
4. Goals from Transformation
5. Employee Experience
6. Methods of Communication
7. Cross-departmental Communication
8. Feedback and Ideas
9. Maintain Transparency
10. Communication Best Practices
11. Communication Overload
12. Follow-Up
Lean Audit & Cause Effect Analysis
1. Importance of Audit
2. Identify Objective
3. Plan Audit
4. Apply Lean Standards
5. Tips & Tricks
6. Follow-Up
7. Cause Effect Rules
8. Cause Effect Diagram
9. Principal Cause
10. Immediate Cause
11. Independent Cause
12. Reach Conclusion
Process Mapping
1. Process Maps
2. Process Mapping Benefits
3. Process Mapping Applications
4. Process Mapping Levels
5. Process Mapping Steps
6. Process Mapping Examples
7. Process Mapping Symbols
8. Process Mapping Methods
9. Process Mapping Tips
10. Process Mapping Templates
11. Analyze and Evaluate
12. Review & Changes
Process Metrics
1. Process Performance Measurement
2. Importance of Process Metrics
3. Overview of Process Metrics
4. Types of Process Metrics
5. Examples of Process Metrics
6. Effective Process Metrics
7. Developing Process Metrics
8. Identify Key Processes
9. Balanced Scorecards
10. Performance Trends
11. Tracking Metrics
12. Roles and Responsibilities
Problem Solving
1. Overview of Problem Solving
2. Importance of Problem Solving
3. Stage of Problem Solving
4. Define the Problem
5. Find Alternative Solutions
6. Select an Alternative
7. Implement the Solution
8. Follow-Up
9. Document Solutions
10. Problem Solving Tips
11. Roles and Responsibilities
12. Problem Solving Examples
Process Improvement
1. Overview
2. Lean Process Improvement
3. Steps of Process Improvement
4. Process Improvement Tools
5. Kanban
6. 5S
7. Kaizen
8. Value Stream Mapping
9. Communication Strategy
10. Best Practices
11. Roles and Responsibilities
12. Process Improvement Examples
Impact Analysis
1. Overview
2. Importance of Impact Analysis
3. Conducting Impact Analysis
4. Collecting Data
5. Analyzing Data
6. Recording Impact
7. Risk Assessment
8. Reporting
9. Best Practices
10. Impact Analysis Tools
11. Planning Resources
12. Impact Analysis Examples
Improvement Implementation
1. Overview
2. Effective Strategy Implementation
3. Common Implementation Problems
4. Lean Methodology
5. Define
6. Measure
7. Analyze
8. Improve
9. Control
10. Implement Continuous Improvement
11. Best Practices
12. Roles and Responsibilities
Measuring Results
1. Overview
2. Importance of Measuring Results
3. Current Performance
4. Assigning Tools
5. Capturing Performance
6. Examples
7. Measurement Tools
8. Quantitative and Qualitative Data
9. Selecting Measurement Techniques
10. Effective Communication
11. Best Practices
12. Roles and Responsibilities
Reporting Results
1. Gathering Data
2. Interpreting Results
3. Discussions
4. Data Analysis
5. Draw Conclusions
6. Document Findings
7. Create Reports
8. Dashboards
9. Visualizations
10. Best Practices
11. Tips
12. Update Knowledge Bank
Executive Review
1. Know the Existing Process
2. Consider Industry Best Practices
3. Provide Feedback
4. Email or Meeting
5. Plan Meeting
6. Set Meeting Agenda
7. Prepare for Meeting
8. Q&A
9. Maintain Performance Targets
10. Future Risks and Opportunities
11. Sign-off
12. Update Knowledge Bank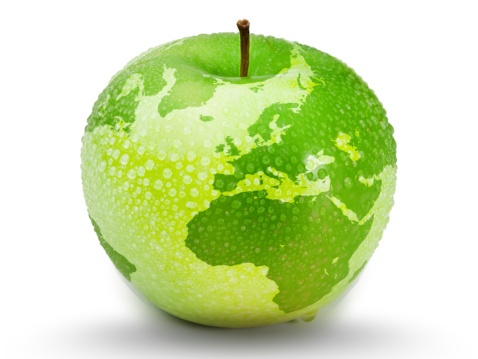 Program Objectives
The following list represents the Key Program Objectives (KPO) for the Appleton Greene Business Transformation corporate training program.
Business Transformation – Part 1- Year 1
Part 1 Month 1 Intoduction –

When we say transformation, it could mean different things to different people. In today's business world, disruption can be unprecedented, and markets are turbulent. Transformation today revolves around the requirement to generate a new value- to unlock new opportunities, to drive new growth, and to deliver new efficiencies. Any business transformation requires you to think about how your enterprise creates value today and in the future. Put simply, transformation requires you to think big. Incremental improvement may not be enough to succeed in today's drastically disrupted business environment. You need to ensure that your organization maintains sustained growth in the face of near-constant disruption, and sustained growth requires agile reinvention. Winning is not enough today, but you must be able to continue to evolve in the future. This corporate training program is designed to help you plan and strategize your business transformation. It can help you pursue new innovation-driven opportunities and help you respond to shifting market demands. Transformation today happens at dizzying speeds and requires a level of integration and alignment that many enterprises are not prepared to handle. Digital acceleration in the business world means that initiatives that earlier took several years can now be implemented in a far lesser period. Huge volumes of information, reduced timeframes, and several decisions affect almost all aspects of strategy and operations. With this corporate training program, you can create a roadmap to align all the elements to get business transformation right. It helps you develop an integrated approach that links business strategy to transformation ambition to unlock breakthrough value.

Part 1 Month 2 Understanding business transformation – Business transformation can be defined as any fundamental change, realignment, or shift in the way a business runs. These changes may include processes, personnel, and technology. It helps organizations become more efficient, compete more effectively, or make a complete strategic pivot. It is an opportunity to rethink your business and operating models to deliver breakthrough value. It includes strategic decisions that affect how your organization will grow, how it will operate, and performance improvements that you can expect. Business transformation may be required due to several external changes in the market, or due to changes in the funding and income streams, new regulations, or when the competition becomes very intense. It may also include business process reengineering, which aims to help organizations rethink the way they work to reduce operational costs, improve customer service, and become stronger competitors. However, business process reengineering may be considered business transformation if the changes are truly transformational and bring in improvements. Business transformation can be achieved by restructuring the organization, changing the way staff work, changing the product or service portfolio of the organization, and incorporating advanced technology. Business transformation may be achieved in several steps, from recognizing the need for change to implementing changes and achieving the intended benefits. Business transformation can be many things, including agile transformation, digital transformation, organizational transformation, management transformation, and cultural transformation. Business transformation begins with a strategy. If your objectives are not clear, and you do not have a solid plan to get there, your business transformation is sure to fail.
Part 1 Month 3 Leadership team – Business transformation begins with the leadership team. Business leaders can help shape the vision, and guide strategy for organizational transformation. Effective leadership can make all the difference between success and failure in a transformation effort. Business transformation requires optimizing the organization as a whole and not individual pieces. Hence, the leadership team must not only have a complete understanding of the deep inner workings of the business but also understand the political landscape that may influence the business. They must also be able to influence key players to build consensus and get all stakeholders moving down the path of business transformation. One of the challenges of business transformation is managing cross-functional conflicts and dependencies to ensure efficient execution. The leadership team needs to make effective decisions efficiently to save both time and capital, and position the organization to achieve long-term results. Leaders in business transformation need to have a clearly articulated, well-understood business strategy. It is also important for the senior leadership to understand these strategic decisions to better translate them downstream for more efficient implementation. A sound strategy can serve as a foundation for a broad range of investment decisions, resource allocations, and performance expectations. The leadership team must also quickly focus and define the specific enterprise capabilities that can help the organization achieve a competitive edge. Focusing on the critical capabilities can help deliver greater value, helps leaders drive competitive advantage, and help the organization realize its business transition ambition.
Part 1 Month 4 Key goals – Before embarking on any business transformation activity, it is important to understand its goals. Clearly defining your business transformation goals along with a strategic roadmap can help you achieve business transformation success. One of the critical goals for any company's business transformation is to better meet its customer requirements. Achieving this goal can help your organization achieve increased revenue and profit margins. If you want your business to thrive, you can't ignore the importance of a positive customer experience. Transformation, especially digital transformation, enables agility, which can create empowered, connected teams capable of making rapid decisions. It can also open up a new world of opportunities helping traditional enterprises take advantage of them. Agility is a highly desired trait in a fast-moving marketplace. Adopting technology can help businesses become more connected, yet stay flexible. Business transformation can also help organizations cut down costs in many different ways. Cost reduction can spell the difference between business survival and failure. Adopting digital transformation through advanced technology like Artificial Intelligence can business automate menial, repeated tasks, and save both time and money. Another goal of business transformation is to create new business models. Old business models lag behind in the modern marketplace and may be taken over in no time. Creating new business models ensures the long-term survival of the business and it also helps achieve both short-term and long-term organizational goals. Business transformation can also help create a work environment that can enhance employee productivity. Organizations are making full use of enterprise collaboration tools that can increase productivity and reduce waste. The most important goal of business transformation is to make sustainable changes that endures. An adaptive organization that embraces new ways of delivering value can provide a foundation to sustain value after transformation.
Part 1 Month 5 Team KPIs – Business transformation requires the collaboration of a number of different teams from across various departments in the organization. The people working hands-on in the transformation program must aim for improvement and continuously deliver with efficiency. The performance of teams can be measured with the help of some relevant and meaningful KPIs. Team KPIs are meant to assist in measuring and ensuring the optimal performance and coordination of team members. Team KPIs can help link the team objectives to the business goals. Team KPIs can be quantitative or qualitative. Quantitative Team KPIs are tangible or measurable indicators of the team's performance and these could include: Workload efficiency – It monitors the team's workload distribution among individual members to ensure no one is overworked or underworked; Task dependencies – It indicates how the team manages interdependent tasks efficiently to complete a project on time; Timesheet submissions – It tracks whether team members submit timesheets on time; Project schedule – It measures the team's ability to schedule tasks to complete a project on time and within budget; Overall task performance – It measures how well the team members are completing tasks over time. Qualitative KPIs are not quantifiable or measurable metrics but they are indicators of how well the team members interact and how successful the team has been at forming one cohesive unit that works in harmony. Some of the qualitative Team KPIs are: Collaboration – Measure the ability of teams to collaborate; Mentoring time – Tracks the amount of time senior members invest in training and mentoring juniors; Communication – Indicates how effective communication within the team is.
Part 1 Month 6 Business Model Development – A business model is a framework describing how a company creates and delivers value to its customers, such that customers would be willing to pay for it, thus earning profits for the company. It should ideally include the customer persona that the company wishes to cater to, the value proposition of the product, the distribution channels that the company plans to use, and the marketing channels it aims to use for promoting the business, among other details. There are some tried and tested business models and there are some new, innovative ones that have broken away from the traditional models and created a disruption for the competitors. Companies that change the norms and bring forward new business models, which have never been experimented with before, have a competitive edge if executed successfully. The development of new business models requires entrepreneurial thinking and a mindset that accepts and encourages change. To develop a business model, there are a few common steps that a company has to follow: Choosing and defining the target market segment; Identify the channels to be used for marketing, distributing, and selling to this segment as well as the preferred channels for providing support; Establishing the value proposition; Describing how the company plans to tackle competition and produce higher quality; Defining the industry standards and external factors that may impact the business; Defining the strategy for ensuring customer satisfaction; Explaining how the company plans to improve its market position. A well-made business model should be able to clearly convey to all stakeholders what the company aims to achieve.
Part 1 Month 7 Company Workflow – A company's workflow refers to how the company gets work done. It is a sequence of orchestrated and repeatable tasks that are undertaken to transform raw materials into products, provide services, or process data for various business needs. The workflow of a company can be represented as a series of steps that must be completed sequentially, in the form of a diagram or a checklist. Workflows can be broadly classified into Process, Case, and Project workflow. Some common examples of different types of workflow in an organization: Document approval workflow – This workflow begins with the creation of a draft, proofreading and reviewing of the draft, and forwarding it to the manager for approval. The manager can reject the draft and send it back with comments and corrections or accept it; Budget approval workflow – Budget approval workflow can be made simpler and more streamlined by introducing certain norms, such as a fixed format for proposing the budget for a project. The form can be filled and directly sent for approval, eliminating any scope for mistakes or issues with clarity. The approving authorities can accept all items on the form or choose to reject a few based on the situation; Employee onboarding workflow – This deals with bringing new employees on board and collecting their personal information, storing their documents, and signing of necessary documents by the new employee. Apart from these, there are other workflows as well including vendor approval workflow, invoicing workflow, customer onboarding workflow. In a workflow, data has to be moving from one desk to another within the organization.
Part 1 Month 8 Management Team – The management team involves people from senior management who have the responsibility of managing the overall business transformation process as well as managing other teams and key business functions. The management team is also involved in building strategy and ensuring that the business objectives are met. The management team must meet weekly, monthly, or quarterly depending on the functions they are overseeing. They are required to report directly to the top leadership of the company. The management team usually includes senior managers from different functional areas, departments, or business areas. The team is usually headed by one of the top leaders of the organization. That leader could be a President, a CEO, or a Managing Director in a business-centric organization. In a manufacturing-based organization, the head of the team could be a senior leader or sales, operations, logistics, or HR. The setup of the management team is usually reflective of the organization's structure. The functions of the management team include: Creating and effectively communicating the vision for the company or the specific program; Planning all the critical functions necessary for the execution of the organization's strategy; Ensuring proper governance of the processes and creating a structure for governance within the organization; Assessing, analyzing, and mitigating risks in a process; Monitoring external factors affecting the organization and reacting to them efficiently. To become a member of the management team, an individual has to possess certain additional leadership skills and strategic thinking. Employees from mid-level management or the staff are usually not chosen as members of the management team.
Part 1 Month 9 Department KPIs – Key Performance Indicators (KPIs) quantify how effectively an organization is meeting its objectives. These measures can also be assigned at a department level to evaluate its performance. Department KPIs are an important part of performance management. They are visible, accessible and transparent, allowing department heads to gauge performance and providing staff insights into their collective efforts and their impact. KPIs differ by department. For example, performance measures relevant to sales – such as cross-sell rates and opportunity-to-win ratio – mean nothing to the customer service function, which is interested in metrics such as average response time and customer retention. In choosing KPIs, the department must consider the following factors: Is the metric linked to a specific objective?; Is the objective realistic and achievable?; What is the timeframe for achieving the objective?; Will the metric drive a change in behavior? It is important to determine the right KPIs for each objective. Although by definition, a metric is a tangible value that can you can measure, focus on what you must measure rather than what you can measure. Knowing 'why' you're measuring something is a good starting point. An IT department may put down 'server downtime' as a KPI to control negative events that can lead to lost customers and lower employee productivity. As KPIs should influence actions, they can be updated and new KPIs added to promote positive behaviors. The company's stage of growth is also a factor. With organization maturity, departments may include performance metrics that are tied to new business goals.
Part 1 Month 10 Throughput Analysis – Rising customer expectations around the speed of product or service delivery have made it imperative for organizations to improve operational efficiency. In this regard, throughput analysis is important to understand the speed at which you are able to process your product or deliver your service. Although it is primarily a manufacturing industry jargon, throughput analysis can also be applied to other industries. The purpose of throughput analysis is to identify bottlenecks in production and get a view of production capacity. The company will also know how well they're using their supply chain. If, for any reason, supplies are not available as input, then production will be affected and throughput will decrease. During throughput analysis, it may also be possible to spot tasks that may be non-value generating. The concept of throughput analysis can also be expanded to gauge how interdependencies between departments are translating to performance. For example, if the sales team requires content and collateral from the marketing team, but there is delay in accessing those materials or if the right documents aren't shared, customer satisfaction or client acquisition can be negatively impacted. The problem may be traceable to a system error, be people-related or a mix of both. An analysis of how information flows from between sales and marketing teams can reveal issues that can then be resolved on a priority basis. Learners in the Business Transformation program can perform throughput analysis to get a clear picture of how inputs and outputs flow, and the rate at which data or work can be processed. This will help decipher the comparative efficiency of a process or operation.
Part 1 Month 11 Project Teams and Team Development – A project team is a multidisciplinary team of individuals brought together from different departments. It is responsible for planning and implementing the business transformation plan or change initiative. Team members provide their expertise, work on individual deliverables, collaborate on planning with other members and document the process. The team is led by a project manager, who is responsible for developing the project plan, managing deliverables and establishing the project schedule. The project team may also include a project sponsor, a member of the senior management who approves the project budget, ensures the availability of resources and makes key decisions. Developing an effective project team is critical to the success of the change initiative. Team development generally consists of three steps: 1. Forming the team, establishing goals and nominating responsibilities. The project manager will guide this process and encourage team members to become familiar with one another 2. Team members share their expertise and express their opinions. Brainstorming leads to the best approaches and methodologies. The team manager ensures team consensus so everyone can focus on their individual responsibilities and aligns to a shared vision 3. This is the stage of maximum productivity, during which everyone performs the tasks assigned to them and prepares for the transformation journey. Team development builds trust, increases collaboration, promotes cooperation and mutual understanding, and increases productivity. At the end of the project, the team is adjourned and will have gained knowledge and new perspectives. They may be required to document the knowledge for sharing with others on an ad-hoc basis.
Part 1 Month 12 Planning for the Transformation Journey – After the project team is formed, the journey from the as is to a 'to be state begins. Naturally, the team should have a clear view of the journey they will embark on. They will then understand intentions clearly and feel empowered to take decisive actions as the transformation plan moves forward. The journey may be linear, with controllable steps linked to specific outcomes. Or it may have high-level objectives and actions, include regular meetings to monitor progress. At the very least, everyone involved will know what the path entails, what to expect, risks that may be encountered, and their respective roles in enabling the transformation. This understanding is crucial to ensure that everyone works harmoniously with one another in service of the change initiative. When the steps, milestones, objectives and timelines are clear, the journey becomes transparent and does not appear intimidating. Onus is on the project manager to set the vision, communicate the transformation journey, and gain consensus. He/She will also guide team members on the journey and remain in with the project sponsor to ensure a smooth path to the future state. What will be necessary to execute the strategy – such as preparing the data, analytics tools, scenario planning – may be included in a detailed transformation journey map. The transformation journey achieves impact at the organizational level and individual level. Even if the initiative aims to transform a single process, the experience matters a great deal, especially for organizations interested in continuous improvement.
---
Business Transformation – Part 2- Year 2
Part 2 Month 1 Departmental Workflows and Metrics – A workflow is a sequence of tasks. In the simplest terms, a workflow shows how a department completes tasks. It can be represented visually through a workflow diagram, indicating the movement of tasks from one individual or group to another. This diagram is useful to diagnose bottlenecks in the way work is completed and to standardize processes. Workflow analysis also considers the responsibilities of different employees in accomplishing tasks. The insights are useful when an old business process must be modernized, improvements must be made to a critical process or cross-departmental cohesion needs to increase in order to meet a strategic goal. Workflows can also be used to track new business processes or projects, where tasks and activities between milestones are plainly apparent to team members, project manager and project sponsor. They can show the customer purchase journey, from pre-sales to delivery. From the context of an organizational department, workflows are useful when embarking on efficiency drives or integrating new processes. Department heads looking to automate certain tasks may refer to existing workflows to make informed decisions. A business transformation program may necessitate the development or refinement of departmental metrics. A metric is a quantifiable measure to monitor and assess the success or failure of a business process. Departmental metrics provide a transparent view into performance and inform staff about what they must focus on to achieve objectives, and how those objectives support the organization's mission. Metrics must be relevant and contextualized, based on the existing practices, objectives and benchmarks.
Part 2 Month 2 Communicating Goals – Effective communication is necessary to leading people successfully through periods of transformation. This is because change can be difficult to implement and staff will need to change their way of working as a result of the process transformation. Sharing a vision of how the organization will benefit from the transition is the first step towards communicating change. Specifically, the project manager and department heads should include, in their communication strategy, answers to these common questions posed by staff affected by the transformation: What are the goals from the transformation? How will the process operate once the changes have been implemented; What will be the employee experience after the process has been modernized or overhauled; What outcomes will be evident to employees and KPIs that will measure the improvements enabled by the transformation; Will employees be incentivized and rewarded for contributing to the transformation process? Anyone who is a part of the change initiative must also idea of the path that will get them from the current to the future state. It will create the right perceptions about the company's commitment to pursuing a realistic goal. Additionally, any fears or doubts about any negative impact or disruptions from the change will be alleviated. An organization that embraces continuous improvement must communicate change clearly, transparently and compellingly to win people's support. The use of numbers, metrics, and even story-telling can help everyone visualize the change and appreciate both its need and impact for the organization.
Part 2 Month 3 Lean Audit & Cause Effect Analysis – A lean audit is a systematic way of reviewing whether a business process is creating value for the customer in least wasteful way possible, that is, in accordance with lean principles. For example, a lean audit at a manufacturing facility will look for lean practices that have been or can be implemented, such as adding safety labels prominently in all areas designated as sensitive or the placement of tools in the right quantities or order. Regardless of industry, a lean audit understands value from the point of the view of the customer and aims to create perfect processes without rework or bottlenecks. A lean audit is considered as a progressive internal audit that allows audit teams to generate the insights they need from limited resources. Internal auditors facing budgetary pressure turn to lean auditing principles to optimize productivity and value. Cause and effect describe the relationship between two variables. It is based on the logic that everything happens for a reason. Broadly, there are three types of cause and effect. An immediate cause is one that has happened most recently. A principal cause is the main cause responsible for the particular effect or event, such as a delay in service delivery or a serious charge by a customer. An independent cause may not have a direct relationship with the outcome but influence it in some way or not impact it at all. A cause effect analysis pinpoints the likely causes of a problem, so that a suitable solution can be devised to address the issue and support the process transformation goal.
Part 2 Month 4 Process Mapping – Process mapping is a set of activities that define what a process does, who is responsible for the process, the standards to which the process must be completed, and the ways in which the success of the process can be determined. Efforts to document process flow date to the early 90s, when the flow process chart was created and used in industrial engineering. The charts evolved to display complex flow of work and display multiple documents and their relationships to each other. Today, process mapping is used extensively for business process improvement, and relevant to process transformation as well. The basic flowchart comprises of symbols such as arrows, diamonds, circles, ovals and rectangles, and includes the inputs, activities, decision flow and outputs of the process. A Process Flow Map is the visualization of a workflow that the organization is trying to improve. A Swim Lane Map dives deeper into an action or event, mapping sub-processes, responsible parties and hand-offs related to the process. Organizations may use process mapping tools have features such as customization, automation and collaboration. Process mapping to improve a business process follows these steps: Identifying the process (objectives, scope, who is involved and so on); Gathering facts about the process from staff that owns it; Using the facts to create a process map; Work through each step, answering the 'what', 'why', 'who', 'when' and 'how'; Eliminate unnecessary work, rearrange or combine steps, add new steps; Monitor the process changes and review routinely
Part 2 Month 5 Process Metrics – Process metrics are a tool to measure and improve operational performance. They are needed in benchmarking the performance of processes or functions. Process metrics differ from key performance indicators (KPIs), which are strategic-level measurements. That said, metrics can be as broad or granular depending on their importance and relationship to the objective or goal that the organization is aiming to achieve. Different metrics can also be considered side by side in order to gauge overall organizational performance. This is exemplified by the balance scorecard that offers four perspectives of performance: financial, customer, internal process, and learning and growth. Indicators of process performance are chosen according to the type of process and the specific goals that the process transformation aims to achieve. If the goal is process efficiency, then the amount of goods processed over a certain period of time by a specific number of resources, can be measured. Quality indicators are concerned with determining the relationship between the total number of goods produced and the number of those goods without any defects. Compliance metrics track process compliance with applicable government regulations. Metrics are most useful when they help see trends in performance. As an example, the number of defects for an output may not provide rich insights on fixing a product. But the number of defects by product per week can provide indicate where the issues are originating. When planning how to measure performance, the focus should be on what to measure rather than how the measurement will occur. This is to avoid the risk of not including a potentially valuable metric because there is uncertainty around how to collect the data.
Part 2 Month 6 Problem Solving – Once metrics and results from process analysis are in place, the next step is to fix the identified problems. As this will require brainstorming and collaboration between project team members, it is important to define the problem effectively. The problem must be stated specifically, the standard or expectation not being met should be identified, and underlying causes mentioned. The problem can be framed using information from each key team member involved in the transformation initiative. After defining the issue, the team can generate alternative solutions. All project team members must have a say in this matter. The project manager should highlight and specify alternatives that are consistent with the transformation goals. All ideas should be subjected to a brainstorming session and members should be encouraged to challenge ideas respectfully, using appropriate data and evidence. For every idea suggested, alternative that can yield better results or lower costs, should be proposed. All alternatives chosen can then be evaluated without bias. If an idea has been successfully executed and considered to be proven practice, then it should be assessed nevertheless. The possible outcomes of the idea for the particular transformation program should also be evaluated. Some points that can be considered include the following: Will the alternative will solve the problem without causing any unintended consequences; Whether everyone involved will accept the alternative; Will implementation be easy or complex; Will the alternative fit within organizational constraints? After picking the best possible alternative from the choices presented, the project manager can state it explicitly to bring everyone on the same page and gain their consensus.
Part 2 Month 7 Process Improvement – After identifying bottlenecks in processes and opportunities for improvements, the work begins. As improvement efforts will occur alongside regular work, everyone involved should be able to make the best use of available time without burning out. Lean process improvement tools can come in handy to keep employees focused on the change initiative and fulfil their other responsibilities. The integration of lean tools and techniques aids continuous improvement. Examples of lean tools include 5S (Sort, Set in Order, Shine, Standardize and Sustain), Kaizen, Kanban and Value Stream Mapping. Lean principles of process improvement aim to streamline workflows, minimize wastage, manage inventories, reduce redundancies, improve quality, and build value-added working processes, to deliver value to the customer. Key steps of process improvement using the lean methodology are: analyzing the process that needs improvement, identifying improvements, implementing changes, managing and monitoring the execution, assessing value-adding activities, mitigating the risk of faults/defects, standardizing processes (if they exist throughout the supply chain), ensuring compliance, and driving up the customer experience. Organizations may also use Six Sigma tools to collect data and manage business processes smartly. Some Six Sigma tools include DMAIC (Design, Measure, Analyze, Improve and Control), DMADV (Define, Measure, Analyze, Design and Verify), Cause and Effect Analysis, Process Maps/Flowcharts and SIPOC Analysis (Suppliers, Inputs, Process, Outputs and Customers). When continuous process improvement is the goal, it is necessary to put in place short-term and long-term strategies to achieve it. The right culture and an effective communication strategy help integrate a mindset of constant improvement and accountability.
Part 2 Month 8 Impact Analysis – Impact analysis is a structured process that commences with a clear understanding of why the analysis is being carried out and what will be measured. The parameters the project team is looking to measure must be established. For process improvement, production output, throughput and regulatory compliance are examples of parameters. Financial and environmental impacts can also be measured, depending on the overall goals from the initiative. The relevant data for investigation needs to be collected. The extent of change that has occurred in from the time it was implemented will offer insights into impact. Lean process improvement aims for incremental improvements, which when routinely applied and sustained, can bring about significant changes. Differences between the 'before' and 'after' states should be clear once the implementation has been in effect for a while. Impact analysis can also link the outcomes to strategic objectives to indicate the success of the initiative. At the same time, the analysis should include any unexpected side-effects or consequences of the implementation. The means to gather data and responsibility for reporting on it should be determined in advance. As the reports will be shared with all project stakeholders, the prospect of representing it through graphs, charts and other visualizations can be explored. To demonstrate value from the improvement, the chosen process metrics and department KPIs must also be addressed in the report. A formalized approach to change impact assessment can contribute to high-quality decisions. For example, other than quantitative performance metrics, qualitative measurement methods, such as questionnaires to customers and employees, can be employed to gain a holistic view of impact.
Part 2 Month 9 Improvement Implementation – The implementation of a strategy often tends to be neglected. Problems encountered during implementation are often not the fault of the strategy but the result of ineffective execution. Successful business transformation, therefore, hinges not only on the quality of decisions made during strategy formulation, but also on the decisions taken during implementation. As strategies are developed based on existing data and make assumptions and/or account for unpredictability, it is during the implementation stage that issues and variabilities emerge. They need to be managed proactively to ensure that execution remains on track. Project managers must recognize the complexities of implementation and provide guidance on optimal implementation of strategy. A solid implementation plan and an effective leadership team can get things going in the right direction. Allocating budgetary resources, assigning roles and responsibilities, and aligning people are key activities. Aligning processes and making strategic adjustments are also a part and parcel of successful implementation. Based on the type of transformation, an appropriate implementation approach can be identified. To reduce risk, the team may also agree on running a pilot project that implements change on a limited basis. Parallel run is another implementation approach, where a new version of a process or system is operated until the team is confident that the new process will support business objectives. As far as managing the project is concerned, a lean approach is ideal to improve all the processes in an organization. Frameworks that follow lean and other principles – like Agile – such as Kanban, can also be employed.
Part 2 Month 10 Measuring Results – Without measurement, there is no way of knowing whether there is an improvement and if it is big enough to be meaningful. The results of process improvement serve as factual evidence that the strategy and implementation worked. They signal that operations have begun to align with business strategy for this is the overarching goal of any transformation strategy. As KPIs and metrics have already been established in previous stages, the focus will now be on assigning tools for measuring the results of process improvements. Improvements can be gleaned from systems that capture performance or via surveys, scales, interviews and informal observations. Measurement tools and techniques will depend on what needs to be measured and at what frequency. Their selection will depend on whether performance trends are important or the capability range of a process needs to be understood. Multiple tools may be used to gain a full view of the outcomes of process transformation, such as a change in employee behavior or improved control over risks. A manufacturing company may measure its business process by process effectiveness, process reliability, process alignment, process cycle time, resource productivity, process efficiency and process cost, among others. The measured performance of business processes is necessary to make strategic, tactical and operational decisions in the short term and future. Every measure should serve a meaningful purpose, and appropriate tools chosen to represent and reflect improvements accurately. Project team members should convey the purpose and use of process measurement to staff affected by the change.
Part 2 Month 11 Reporting Results – While reporting the results of business process transformation may seem straightforward, it can be complicated and go awry if best practices are overlooked. Team members in charge of preparing reports may need to gather data from multiple systems. A centralized system is advantageous as it serves as a single source of truth and spares staff the task of pulling information separately and manually from various systems. Some amount of collaboration can be expected in preparing reports. If cohesion exists among those involved in the activity, unnecessary back and forth and change requests can be avoided. Perhaps the most important aspect of reporting results is making sense of the data on performance. Stakeholders will want to see more than just numbers, and seek to understand the impact and implications of the data. The collected data must be converted into information that presents the key facts of the transformation. No one likes to go through dry and boring reports. Businesses today use data visualization to help stakeholders make sense of process improvements quickly. Dashboards make light work of capturing trends and structuring information in an easily digestible format. Creating maps, charts and word clouds, among other data visualization techniques, is not cumbersome given the number of free online tools available for such tasks. Any assumptions, margins of error and deviations should be indicated in the reports in order to provide an honest picture of the 'after' state. The reports should also include a brief commentary where necessary when numbers and visualizations alone cannot tell the full story.
Part 2 Month 12 Executive Review – The concluding phase in the business transformation process is a review of results by senior management. They may be presented with the report, followed by a discussion with project team members. An executive review should involve those senior members who are familiar with the existing process and the transformation plan. Depending on the importance and scale of process transformation, the executive review may be elaborate or a simple affair. Senior management may look through reports and provide their feedback, or they may hold a meeting with the project team manager and department heads. The purpose is to ascertain whether the process is maintaining performance targets, and any future risks or opportunities for improvement in the future. The Q&A may not always be necessary, and any recommendations, queries or feedback can be conveyed to the project team manager via email. If a meeting is called, the agenda should be set so that all participants come prepared. Senior management may request follow-up actions if they feel that more enhancements are necessary or if changes to the process haven't occurred to the extent as envisioned. They will also examine process improvements in the light of changing industry best practices, and discuss the next set of improvements in keeping with the commitment of continuous change. For project team members, the executive review is a further opportunity to demonstrate their talents and vision. A successful implementation will work in their favor, and give management confidence to entrust team members with other business transformation initiatives.
---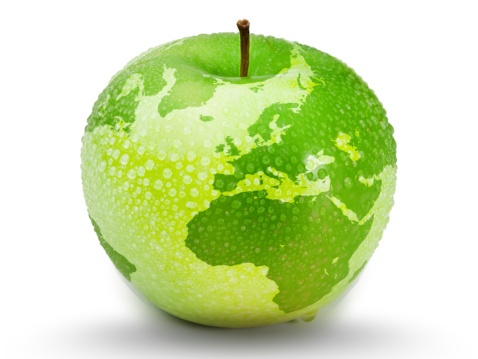 Methodology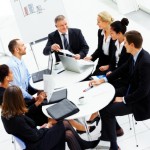 Business Transformation
Program Planning
Business transformation means different things to different organizations. For some, it is a shift in business operations. For others, it represents a fundamental change to business operations. In both cases, it involves changes to processes, people and systems to align them with the business strategy and vison.
Business transformation is an imperative
Change is a constant. The velocity of change has increased over the years, driven in large part by technological advancements and the general democratization of technology. In the ecommerce age, access to products is instant, cost competition is fierce, and information on businesses is a few clicks away. Beyond the product, organizational values are also under scrutiny from consumers. Empathy, fairness and transparency attract interest and loyalty. Successful organizations focus on creating meaningful customer relationships over short-term, transactional relationships.
The external market environment and evolving consumer expectations create opportunities for organizations interested in growth and expansion. To achieve the desired strategic goals, organizations must consider the prospect of transforming their existing operations.
Business transformation is also on the cards when the organization is unable to meet its objectives and goals. It may embark on an efficiency or cost cutting drive, requiring changes to processes, systems and ways of working.
Types of business transformation
There are different types of business transformation. Process transformation involves making business processes faster, better and cheaper, typically through the adoption of the right technologies and working practices. Strategic transformation is pursued with the intent to shift the organization's focus. For example, a retailer may decide to move on from selling shoes to retailing only high-performance running shoes. Core transformation deals with a fundamental change to the business model. Examples include selling software as a product to software as a service (SaaS) and DVD rentals to online streaming.
Planning the Business Transformation program
The Business Transformation program is designed with process transformation in mind. It takes learners through a transformation roadmap that requires planning, leadership commitment, team development, process mapping, measuring results and other change-enabling activities. That said, the steps and activities are also relevant when the transformation is of a different nature. Invariably, processes and people are affected by the change, and technological enhancements may be implemented to improve processes.
The program content has been planned around the stages that organizations typically go through during their transformation initiative. There is a logical flow to the steps, and the program also considers important the need, at every stage, to answer the 'why' along with the 'what' and 'how' of implementing the proposed changes. This ties into the generally accepted view of what business transformation entails:
1. Recognizing the need to change and bringing all stakeholders on board about pursuing the change.
2. Agreeing on what form the change should take, along with the objectives of the transformation and a vision describing a better future.
3. Understanding the current state of the organization and the envisioned future state.
4. Designing the way of working, and how it will be managed and supported.
5. Testing and implementing changes, which can take months or years.
6. Embedding the changes so that the organization cannot return to former ways of working, therefore achieving the intended goals from transformation.
The what, who and when of business transformation
(1) The classes of efforts and how they are measured differ based on the type of transformation. A clear understanding of what will change is naturally warranted. As an example, for transformation on an operational level, the organization may change the metrics it uses to track performance. But that's just one aspect of the change. The areas of change must be articulated so that the specific activities within those areas can be targeted for improvements. To create efficiencies, certain manual tasks can be automated. Activities that are taking up too much time can be outsourced to optimize the time and efforts of internal staff. New processes linked to goals such as greater customer satisfaction or faster delivery of product, can be introduced.
After determining what needs to change, the next logical step is to see whether the current state of the organization is optimal for the type of change expected to be undertaken. If the present state cannot support the change strategy, then the necessary repositioning, adjustment or enhancements may need to be planned and executed first or alongside the transformation.
(2) Any profound change to a business process or function must involve stakeholders whose experiences and knowledge are critical to the change strategy. High-level decisions by management and heads of department, and inputs from experienced staff members, will inform the transformation path. The change initiative will struggle to succeed if it doesn't have the full support of staff. Gaining their consensus is essential, requiring stakeholders to communicate a clear and compelling vision for the change.
Transformation doesn't happen in a few weeks, and new processes take some getting used to. Everyone must be mentally prepared to embrace the change, acknowledge that shifting to a new way of working can initially be painful or intimidating, and be aware of the specific benefits that the change will bring so as to appreciate its impact.
Taking this into consideration, the Business Transformation program includes as distinct objectives, the development of teams and the involvement of organizational leaders, assigning responsibilities to key stakeholders who will plan, implement and review the change. At every step of the transformation journey, the continued commitment of stakeholders will ensure that the new processes are embedded within the established timeline.
(3) Not everything is clear at the start of a transformation plan. Owing to these 'unknowns', designing incrementally, using milestones and timeline updates is often the best approach. The end of the business transformation initiative will be marked by a shift to a stable future state. A visualization of the transformation journey can be helpful in estimating challenges that may affect the timeline. Accordingly, proactive steps can be taken to manage the change and stakeholders' expectations. An organization that seeks to continuously transform in alignment with customers' needs is also ahead of its slower competitors.
Continuous improvement pays big dividends
For successful organizations, continuous improvement is a strategy, not a grand project. It is integrated into the culture, and systematic and effective. Improving continually isn't about forcing change, rather, it is a value-adding process that helps the organization excel, adapt and evolve. A continuous improvement strategy is based on an analysis of organizational processes, products and procedures. If there is anything that can be improved and in doing so, will enhance value internally or for the client, then it can be planned and executed proactively.
The advantage of continuous improvement is that the organization never has to reach a point where it must completely overhaul its systems and processes – which is a costly affair – to keep up with a change in their external environment. In fact, not pursuing frequent improvement is risky in a changing business environment and increasingly competitive climate. Organizations that have a culture of continuous improvement in place have a formalized structure to plan and implement the required change. In contrast, when business transformation occurs every couple of years or in response to a challenge that directly impacts the organization, strategy planning and execution can be complex and drawn out.
Lean management as a business transformation approach
The lean management approach of running an organization is based on continuous improvement. Specifically, it refers to refining products, processes, systems and policies incrementally over time. It is a proven method to increase efficiency and quality, and ultimately the value to the customer, with a view to boosting business performance.
Lean management involves analyzing a process and cutting out every step from it that does not create value for the customer. This value is defined in terms of what the customer wants and expects from the company. By eliminating unnecessary steps or work that does not add value, lean management reduces waste while optimizing effort and costs. There are a number of lean management tools that an organization can leverage for continuous improvement.
In this program, business transformation is discussed in the context of making incremental improvements continuously that add up to a lot of value and enable the organization to drive impact at all levels.
Dimensions of business transformation
An organization's capabilities will have an impact on the outcomes of business transformation. A focus on the critical capabilities can help the organization achieve its transformation goals. There are different frameworks to map critical capabilities and confirm whether they're in sync with organizational strategy. The Deloitte Capability Hexagon is an example of such a framework, which defines organizational capabilities across six dimensions: mission, insights, integration, processes, technology and talent.
Why does a capability exist and what value will it deliver? This will set the foundation for strategy and mission. What is the decision flow in the organization? What kind of analytics capabilities exist? They will determine the insights that can be generated to inform change efforts. Does the organization have policies and practices that facilitate integration between different business functions? Are business processes integrated and efficient to achieve the desired outcomes? These apart, does the organization have the technological infrastructure, as well as the competencies and skills, to execute the change strategy?
Planning the business transformation framework
1. Strategy: Strategy development begins with an understanding of where the organization wants to be, where it currently stands, and how that gap can be bridged. The program on business transformation has taken into consideration how an organization may get a view into its current stage, such as by process mapping and business model development. The strategic goals will help form a vision of how an improved future process or function will look, and communicate it clearly to stakeholders.
2. Leadership: Continuous improvement must be effectively helmed and managed. Decision-makers and teams with the right capabilities and experience to lead the transformation must be identified early. They have the responsibility to only handle the technical aspects of the change strategy but also engage staff and create or enhance motivation to keep improving. The sponsors of the change initiative must also document the work and create a knowledge bank that can serve as reference and get new sponsors and team members on board quickly.
3. Scoping: The scope of the change initiative must be discussed at the outset to determine the systems, processes and people it will affect. Even incremental improvements require some measure of scoping to ensure that it receives commitment from people and that the extent of change, its impact to operations, and value to the customer, is clear and transparent. For this reason, team development and effective communication are deemed critical to lean management.
4. Change management: One or more stakeholders will be in charge of governing the change initiative and monitoring its progress. This is to ensure that the initiative stays on track, its scope is controlled and any roadblocks along the way are handled and documented proactively. Their reports can be added to the knowledge repository and be made available for reference and insights.
5. Resources: A large-scale transformation or a complex change strategy may require the involvement of experienced third-parties. Any program that can be accomplished in-house should factor in aspects such as workload and impact on employee morale. An assessment or accurate understanding of in-house resources – in terms of number and skill – will inform the planning and implementation of the program.
6. Execution: Business transformation is a journey. The path needs to be defined but it is not definite and may need to be adjusted with changes in the external environment. Stakeholders and staff must also be prepared to deal with new challenges along the journey. The implementation plan must be monitored to evaluate its relevance with time and adapt as needed.
7. Integration: As mentioned previously, transformation embeds the envisioned change into the organization. New ways of working and integrations with systems can be time-consuming or even complex. But once the improved process has stabilized and integrations have been achieved and started showing benefits, the change will feel 'routine' and everyone will move on to the next value-driving program.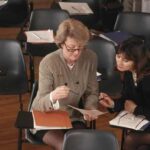 ---
Program Development
When an organization transforms by pursuing continuous change, the improvements may appear to be tactical in nature. In truth, business transformation is guided by a strategic vision of the future state. Change strategies and tactics are purposeful and tied to meaningful business outcomes that aim to not only make the organization more competitive but also more responsive to the changing industry landscape.
This Business Transformation program has been developed keeping strategic and tactical aspects in mind. When any critical process in the organization must undergo significant changes, its impact on workflows and people needs to be considered. For small companies, the impact of a key process change can have a big impact on the way value is delivered. Successful implementations can be replicated for other processes, and inform more ambitious plans, such as business model innovation.
A business model describes the logical relationships between how an organization delivers value to its customers. Organizations map this logic to find starting points for improvements and innovation in a systematic way. A business model is developed to assess and refine a business idea. It is also developed to reflect on and improve the model of an existing business.
The core aspects of business form the business model. They include customer segments, value propositions, distribution channels, revenue streams, customer relationships, key resources, key partnerships, and cost structure.
As part of the Business Transformation program, learners will be able to develop a framework for identifying improvement opportunities. After creating the model, organizations can determine where changes are needed or can make the most difference. Improvements can be to processes, the product/service, staff recruitment, management and other areas that can enhance value for the customer and/or deliver financial benefits. The framework helps ensure balance between the design of the transformation plan and the key drivers of business transformation success, that is, processes, systems and people.
Learners are advised to develop change processes that best suit their organization. The components of the process, according to the lean change management model are developing the strategic change canvas, aligning the organization, and creating a network of change agents.
This program also includes informational and insightful content on company workflows. A workflow is a repeatable pattern of business activity enabled by systematically organizing resources and processes in order to provide services or convert materials into commercial goods. Planning and implementing business transformation requires visibility into the jobs being done, who does what, and how long the jobs take. The input, transformation and output sequence must be clear to understand the mechanism of value delivery.
The other variable that offers a glimpse into operational efficiency is throughput, which measures how inputs and outputs move within a production process or the flow rate of business. From a manufacturing perspective, throughput analysis is important for the design, operation and management of production systems. In any industry, there is a need to model and analyze systems that make a product or deliver a service. This is to identify the system's strengths and bottlenecks, estimate capacity and brainstorm improvements to the system.
Over the years, the C-Suite has sharpened its focus on processes to boost customer satisfaction and drive business model innovation. Strategic business transformation is possible only if the organization is process-driven, which is based on the principles of knowledge, time, control, replication and adaptability. A process-driven organization has a system in place to monitor the environment on a continuous basis. Monitoring and reviewing processes can enable teams to quickly identify corrective actions and achieve the desired goals.
– Knowledge resides in systems and not only in the people. Best practices are documented and updated in systems, and applied to processes in order to enhance their efficiency. The information is available to new team members, facilitating training, and onboarding, as well as informing and problem-solving change initiatives.
– Process-driven systems are expandable, and therefore able to manage time constraints ably. As knowledge resides within the process, there is no dependency on people to transfer knowledge to external hires when additional labor hours are required.
– Process-driven organizations are not cumbersome or time-consuming to govern. As processes and systems are constantly monitored and assessed for performance, it is easier to ascertain that they're meeting the required standards. Improvements to the systems and processes are also able to occur continually.
– Processes are easily replicable. Improvement to a process can be reproduced in a different department or for a different function. Modifications, if required, are minor.
– Process-driven organizations are adaptable, and able to continuously respond to change. New implementations can also occur without disrupting operations.
Process mapping is a key activity in business transformation. It involves using workflow diagrams and flowcharts to make team workflows visual. The process map can include few or more details, depending on the amount of inefficiencies and/or costs that need to be removed. Change initiatives on an organization-wide scale or to several processes or interconnected processes brings multiple stakeholders together, ensuring that every step and inefficiency is captured, and decisions are properly articulated.
Process mapping has another advantage: it can be used to create the ideal workflow path, including systems, humans and documentation that needs to take place. Working off an existing visualization is helpful in ideating different paths that can add value and cut out non value adding steps in a task. Any additional resources or training required can also be added to the diagram, ultimately providing a clear picture of the ideal state envisioned as part of the change strategy. When continuous improvements are targeted, visualizations communicate workflows and ideas intuitively in lesser time than text-based documents or PowerPoint presentations. The other type of visualization tool that can be considered during business transformation is the strategic change canvas.
The strategic change canvas refers to the visualizations used to facilitate group discussions. The sessions should involve key employees and change leaders. Their inputs will help develop and complete the canvas. Group sessions can be around the points that haven't yet been considered, riskiest assumptions and how to collect feedback from staff, among other topics.
After the strategic change canvas is ready, the next step is aligning stakeholders to the change strategy. The canvas can be presented by a change leader, and the sessions should include stakeholders who are affected by the change. A big picture overview of the change is presented at the sessions, without going into the specifics, such as how progress will be measured. More details can follow once the transformation strategy is executed.
Organizations can conduct an assessment of where they stand on the change continuum so as to determine what activities to focus on. An example is the ADKAR model, which represents the outcomes that must be achieved for lasting change: awareness, desire, knowledge, ability and reinforcement.
Awareness: What are the issues (business, customer or competitor) that have created a need for change? This is to ensure that change isn't pursued for the sake of it, and that it is meaningful and tied to outcomes. The awareness around the need to change can be measured on a scale of 1 to 5.
Desire: What are good and bad consequences related to the change that influence the desire to change? The overall desire to change can be measured on a scale of 1 to 5.
Knowledge: Is there a clear understanding of the skills and knowledge required for the transformation initiative? Has appropriate education or training been provided? The knowledge needed to support the change can be measured on a scale of 1 to 5.
Abilities: What is the extent to which employees can implement the new knowledge, skills and behaviors? Are there any barriers affecting their ability to perform? Abilities can be measured on a scale of 1 to 5.
Reinforcement: What reinforcements are in place to retain change and make it lasting? What incentives are there to change and to resist change? The degree of reinforcements can be measured on a scale of 1 to 5.
Areas that score of 3 or less will need to be addressed.
A change agent network should include leaders and key employees. The purpose is to make everyone feel that they are a part of the change and that it is not being hoisted on them. A person from every department affected by the change can be a part of the change management team. Employees are more likely to get involved when they see that their peers are participating.
---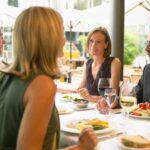 Program Implementation
Even the most meticulously planned business transformation programs can fail due to mediocre implementation. Surveys of organizations that have implemented changed strategies indicate that the root causes of failure stem from three critical areas: ownership and commitment to change at all levels of the organization; regular prioritization; and deployment of the right capabilities and resources.
Ownership and commitment: Key employees, department heads and anyone who plays an important role in bringing about continuous improvement must take ownership of initiatives. They should take accountability for clear targets, and be incentivized for achieving milestones that generate measurable financial benefits.
The enthusiasm for change must sustain and continuous improvement embed into the company ethos. It is up to department heads and senior management to communicate a compelling change story. An understanding of the outcomes of change will instill pride, strengthen purpose and motivate employees to contribute to value delivery.
Organizations may have a project management office (PMO) to lead the change effort and oversee its progress. A senior employee usually heads the office and reports to a C-level executive. The PMO leaders can be chosen from within the organization or brought in from outside. There are other ways in which organizations can formalize and govern change management initiatives to create accountability and monitor progress.
Prioritizing initiatives: When opportunities for transformation are identified, the organization may embark on several change initiatives at the same time. Factors such as the availability of resources, spreading resources too thin, risks and timing of each opportunity need to be scrutinized. Accordingly, the initiatives can be prioritized, implemented on a small scale, measured and then rolled out to the entire function or organization. It is also important to plan risk mitigation actions and other unintended consequences.
Prioritization is a tool to assign resources and implement pilot projects effectively. Inputs of key employees in prioritizing initiatives are crucial as they're the ones most familiar with the ins and outs of processes and operations. Documenting outcomes from the change initiatives is a necessary activity that will contribute to the development of a corporate knowledge bank.
Capabilities and resources: The tasks and responsibilities of employees leading the change initiative must be aligned to their skills and capabilities. Department heads must assess skill levels in allocating or delegating key improvement-driving activities. The pilot business transformation program is also an opportunity to create a skill matrix showing the skills required by each role, and identify the skill gaps by role as well as the necessary training.
This is also a good time to evaluate employees' clarity regarding performance expectations and department KPIs. Do employees know the 4-5 elements of their job, how their efforts contribute to business performance, and what they can do without requiring permission? When expectations are clear, employees feel confident in their role and are better able to grasp the impact of continuous improvement for their department and organization.
In a successful implementation, the primary benefits of change are apparent to end users. To achieve this, decision-makers leading the change create plans that include key issues, and then translate them into proposed actions. These actions then go on to become organizational practices.
Examples of plans created by implementers are:
– Clarifying plan, which defines, documents and specifies the change
– Integrating new practices, in which changes are incorporated in operations
– Imparting education, in which learners learn to use new processes and procedures
– Fostering ownership, where users come to regard the new processes and procedures as their own
– Delivering feedback, a process in which an objective is monitored to assess the effectiveness of the implementation plan
The program on Business Transformation considers various elements of implementing continuous improvement. Cause effect analysis, process mapping, process metrics and impact analysis are some concrete actions that learners can take to implement change and measure its progress.
Implementing the Lean Change Management Cycle
A structured process compatible with the organization is essential to the
success of transformation initiatives. Organizations can build their own change management process; it should start off as a simple, flexible process. For example, decision-makers can make the plan visible, using a lean change canvas, and decide the frequency of meetings (daily standups or retrospectives). The basic principles of the lean change model should be kept in mind to make the right decisions on executing change. Considerations include the following:
– Organizations and people are complex systems that cannot be controlled. Change leaders must assume – based on their understanding of their organization and its people – how the systems are likely to react and adapt to change.
– Lean change management is driven by feedback. It is vital to measure and report results.
– Lean change management is about thinking big and having a bold vision, but delivering change in small batches.
– As an evolutionary approach, lean change management makes capturing value from opportunities a regular business practice.
– Lean change management enables learning through speed and quick orientation of new team members.
Principles of lean implementation:
1. Defining value – what the customer is willing to pay for. Uncovering what customers want allows the organization to plan how the product or service must be delivered, and the price they can afford.
2. Value stream mapping is the process of identifying all activities that contribute to customer value. Activities that don't add value are considered waste. There are two types of waste: unnecessary and non-value adding, which should be eliminated completely, and necessary and non-value adding, which need to be reduced as much as possible.
3. Ensuring that the value-adding actions flow smoothly is an important step. Strategies include breaking down steps and workload leveling to carry out processing at a predictable rate and enhance efficiency.
4. Creating a pull-based system, where deliverables are produced to meet actual demand. While a pull-system is a lean technique for waste reduction on the production line, it can be explored and applied to systems and processes in other industries.
5. Integrating lean thinking and continuous improvement into the organizational culture is the final step. The lean concept builds learning organizations and look at ways to keep improving.
---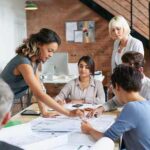 Program Review
The change initiative is complete, but is it successful? Testing new implementations is a necessary activity for it helps identify what may has been missed out and what can improve. After re-implementations or minor changes (as required) occur, results are measured and reported. The success of the transformation initiative can be concluded only after impact analysis, improvement implementation, recording results and reporting them to management. These activities are therefore included in the Business Transformation program, and learners will be introduced to relevant best practices and methodologies.
The assessment plan should account for the goals and metrics targeted for the particular change initiative. The goals need to be framed as clearly and linearly as possible. Metrics should be realistic and measurable. They should indicate whether goals have been met over the planned timeframe.
Learners enrolling in the Business Transformation program will be able to proactively establish process metrics so that all stakeholders know what outcomes are being quantified. After implementation, impact analysis is performed to ascertain the changes realized from improving the business process. Impact is also linked to the process metrics. As business outcomes from process improvement can take some time to show, any positive, measurable impact must be documented and tracked.
Problem solving is a critical activity in the process. This is where the bulk of decisions will be made, aided by process maps, workflow visualization, throughput analysis, and cause-effect analysis. Improvements to the process will be implemented only after a thorough review of the solutions to identified problems and/or opportunities for greater efficiency or other performance areas.
If the desired impact has not been achieved, then improvements must occur with the consensus of stakeholders. Gaining consensus easily is possible when everyone has, so far, agreed on what needs to change, what to track, and what the future state looks like. Anything that went unnoticed or any wrong assumption during the early analysis or cause-effect analysis can be rectified at this stage. If the business transformation has been planned carefully and with the cooperation of all department heads, corrections should be minor and easily implementable. However, if the right decisions have been made at every step of the initiative, then the process improvement may not even need any further enhancements or changes. After evaluating the progress of the change initiative, the report can be presented to the executive management.
Overall, the Business Transformation program has been reviewed based on the change management philosophies it advocates, such as lean management and continuous improvement. The steps of the change management program follow a logical flow and consider process, people and systems, to make data-backed decisions.
The success of a transformation program depends on the support of leadership and commitment of department heads and employees affected by the initiative. Team development, creation of project management teams, and the involvement of organizational leaders are discussed in separate modules. Collaboration and cooperation from the beginning is important for a number of reasons. The inputs of key employees is necessary to map the present state of the process, determining the goals and vision is a matter for management, and a lean audit to find the quickest and best means to achieve an objective must be helmed by department heads or senior employees.
Business transformation generates valuable insights for everyone. It is an important learning experience, helping create more knowledgeable and resilient teams and departments. Every initiative is an opportunity to develop business intelligence and evolve processes, systems and capabilities over time.
---
Industries
This service is primarily available to the following industry sectors: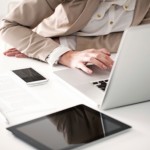 Travel & Tourism
The travel and tourism industry has seen exponential growth in recent times. It is not only one of the fastest-growing industries but also one of the largest in the world. An overwhelming number of people like to spend their spare time traveling, and the interest