Adaptive Business Strategy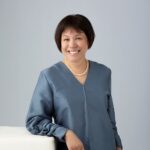 The Appleton Greene Corporate Training Program (CTP) for Adaptive Business Strategy is provided by Ms. Leon MBA BSc Certified Learning Provider (CLP). Program Specifications: Monthly cost USD$2,500.00; Monthly Workshops 6 hours; Monthly Support 4 hours; Program Duration 12 months; Program orders subject to ongoing availability.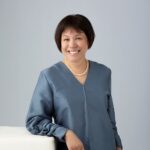 Personal Profile
Ms Leon is an experienced global OD practitioner, strategist, facilitator, and executive coach, specializing in sticky issues, open systems theory, complex systems, and innovative work practices that intertwine vertical development and achieve sustainable results. Monica believes in tapping into the collective wisdom to co-create and being a natural strategic thinker. She focuses on mobilizing and expanding her clients' abilities to make desired changes in their sticky issues.
Her experience incorporates working in large to small organisations both locally and internationally. It includes functional experience in sales, marketing, finance, insurance, FMCGS, engineering, public transport, manufacturing, facilities management, rail, retail, and contracting/asset management environments.
Ms Leon holds a BS with honors in Economics and International Studies from Wilson College, an MBA with distinction from UFSIA, Belgium, and a Master of Science in Organisation Development (MSOD) from Pepperdine University, USA. She is working towards becoming a PCC ICF Coach and has been a certified Senior and Global Professional in Human Resources (SPHR & GPHR).
To request further information about Ms. Leon through Appleton Greene, please Click Here.
---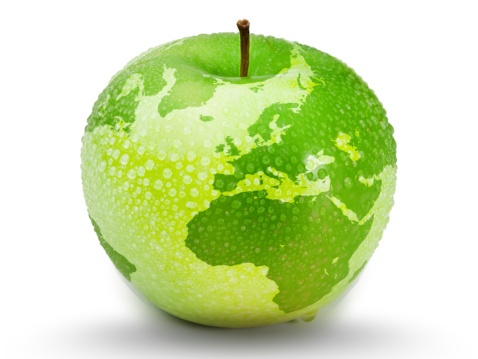 (CLP) Programs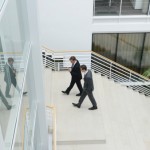 Appleton Greene corporate training programs are all process-driven. They are used as vehicles to implement tangible business processes within clients' organizations, together with training, support and facilitation during the use of these processes. Corporate training programs are therefore implemented over a sustainable period of time, that is to say, between 1 year (incorporating 12 monthly workshops), and 4 years (incorporating 48 monthly workshops). Your program information guide will specify how long each program takes to complete. Each monthly workshop takes 6 hours to implement and can be undertaken either on the client's premises, an Appleton Greene serviced office, or online via the internet. This enables clients to implement each part of their business process, before moving onto the next stage of the program and enables employees to plan their study time around their current work commitments. The result is far greater program benefit, over a more sustainable period of time and a significantly improved return on investment.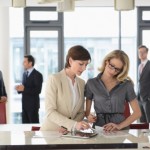 Appleton Greene uses standard and bespoke corporate training programs as vessels to transfer business process improvement knowledge into the heart of our clients' organizations. Each individual program focuses upon the implementation of a specific business process, which enables clients to easily quantify their return on investment. There are hundreds of established Appleton Greene corporate training products now available to clients within customer services, e-business, finance, globalization, human resources, information technology, legal, management, marketing and production. It does not matter whether a client's employees are located within one office, or an unlimited number of international offices, we can still bring them together to learn and implement specific business processes collectively. Our approach to global localization enables us to provide clients with a truly international service with that all important personal touch. Appleton Greene corporate training programs can be provided virtually or locally and they are all unique in that they individually focus upon a specific business function. All (CLP) programs are implemented over a sustainable period of time, usually between 1-4 years, incorporating 12-48 monthly workshops and professional support is consistently provided during this time by qualified learning providers and where appropriate, by Accredited Consultants.
---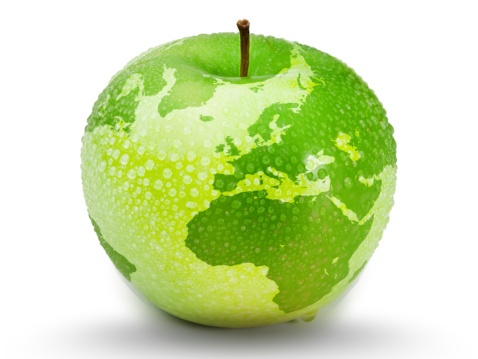 Executive summary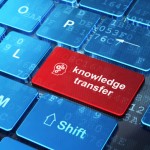 Adaptive Business Strategy
Strategic Thinking Skills for a BANI World –sustaining and improving your organisational outcomes
Organisations invest significant time, care, and effort in producing the organisational strategy. The people that worked on "the strategy" believe that once it is done and cascaded, people throughout the organisation would absorb the content and march on to achieve the expected organisational outcomes, whatever those may be.
Our world has changed, and hence the context in which for-profit or non-profit organisations need to conduct their "business" has changed dramatically. We have left behind the V(volatile), U (uncertain,) C (complex) A (ambiguous) worlds and find ourselves in B (brittleness), A (anxious), N (non-linear world), I (in comprehensive), where things change rapidly and where cause and effect seem disproportionate, something tiny like a tweet, can bring revolutions and fortunes down.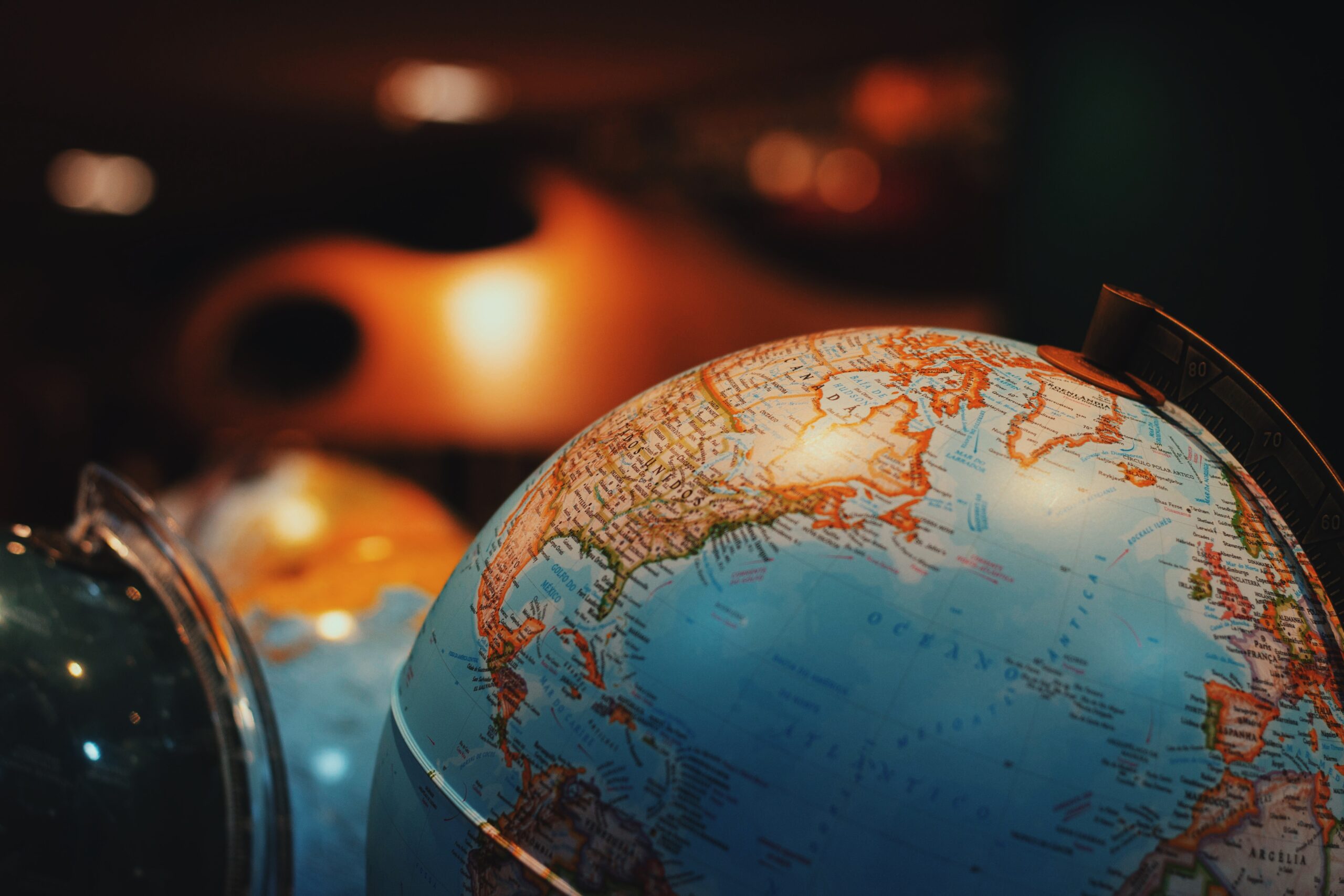 Source: www.unsplash.com
Since Henry Mintzberg introduced emergent strategy in the late 70s, organisations have wrestled to understand how to use both strategies to their advantage. Emergent and planned or intended strategies are terms used to describe the implied combination of decentralised initiatives at different levels of scale (individual, team, business unit, etc.) in the organisation and central and top-down planning and coordination. This challenge has further increased with the depth and growth of global interconnectedness (supply chain, distributed workforce) and new ways of working (remote work), and external local events that become global overnight, such as Covid-19 and other natural disasters due to climate change, to name a few.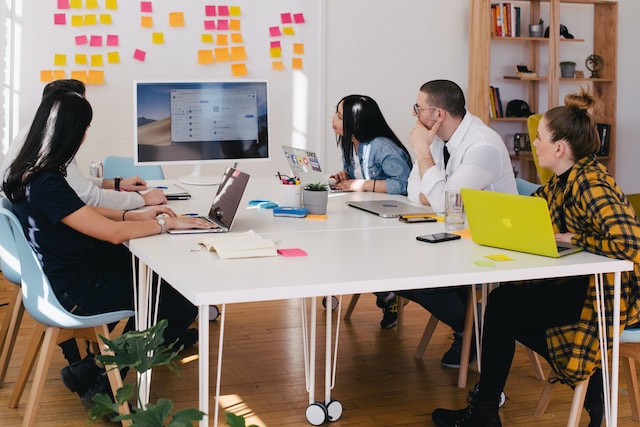 Source: www.unsplash.com
The autonomous actions and decisions that managers and employees at different levels engage in to meet internal and external demands of doing business are also strategic choices. Their conscious or unconscious decision to stick to the deliberate strategy, seize or create new ways to respond to business demands are core elements of complex strategy-making. These two modes of strategy co-exist. Examples of organisations that capitalise on emergent strategies are Netflix, Flickr, Nintendo, and PayPal, to name a few. Throughout this journey, participants are encouraged to become aware and find opportunities to see how their choices are adaptive responses that can be integrated with the current business activities through flexible initiatives and an intended strategy mode. Conditions are created for participants to have a renewed appreciation of how small decisions can potentially create significant change and the implications & consequences on short- and long-term strategy patterns.
The work done through these workshops is deeply rooted in the activities participants engage in daily to meet the desired organisational outcomes—avoiding the separation and tension of working on (future opportunities) and in (today's demands) the business. The program creates conditions for experiencing working at different levels of scale that make an imprint on how to do this moving forward. The tension between what I need to do today and thinking about tomorrow softens. It is no longer perceived as a binary decision.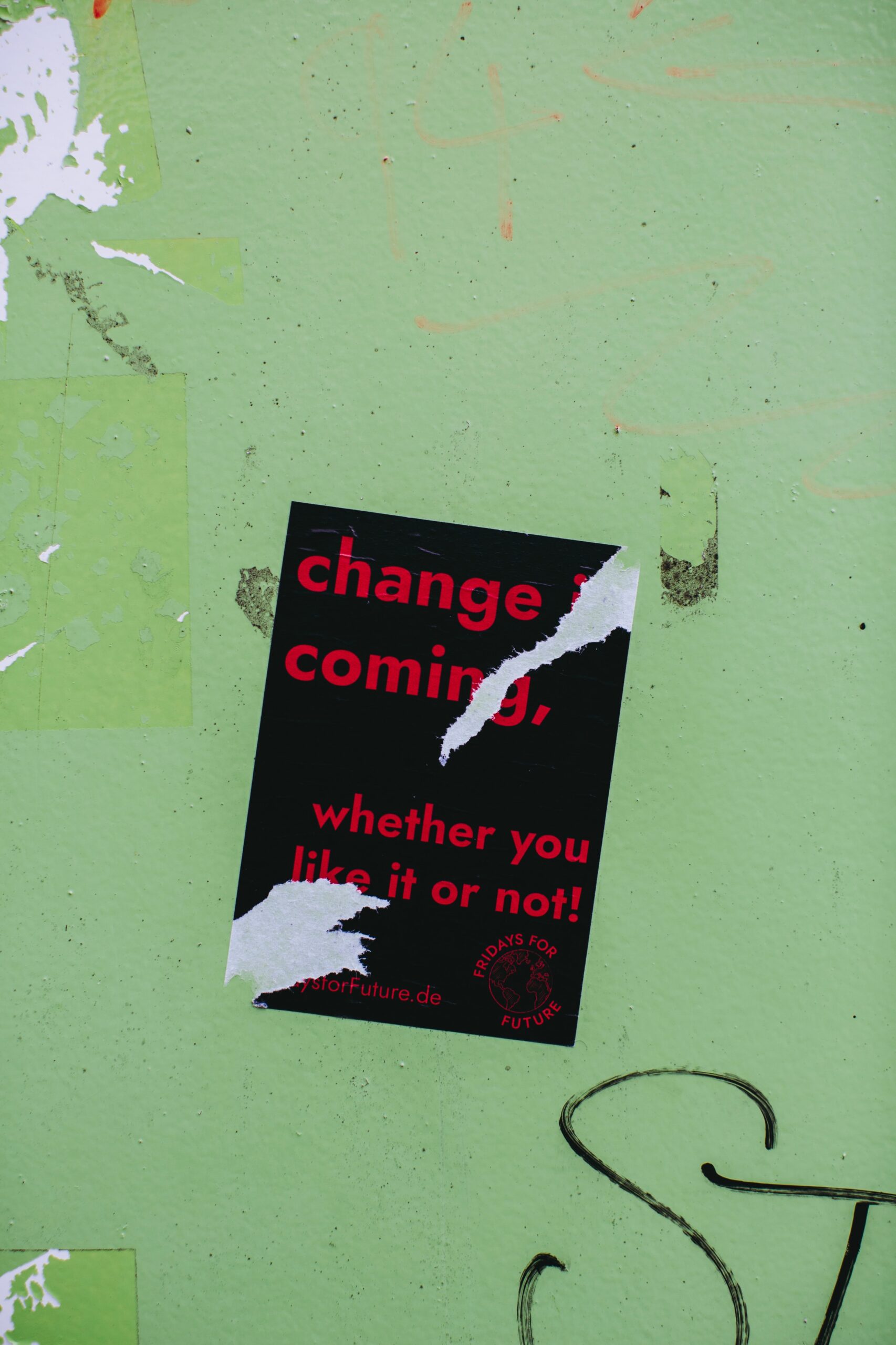 Source: www.unsplash.com
At a time when contextual change feels at warp speed, participants may need to take quick action. These actions are based on assumptions on how they understand the challenge or opportunity. Due to timing constraints, the uncommunicated learning and rationale sharing behind the decisions increase the risk of process loss (impactful information not readily or appropriately shared among group members), which can make a difference in the micro-moments of strategy making.
As participants journey through the program, they understand that the quality of their questions depends on the lens they are using when contextual sensemaking and the strategic patterns they want to create. Over time, the feeling of being stuck between a rock and a hard place disappears as they learn to navigate their challenges more easily.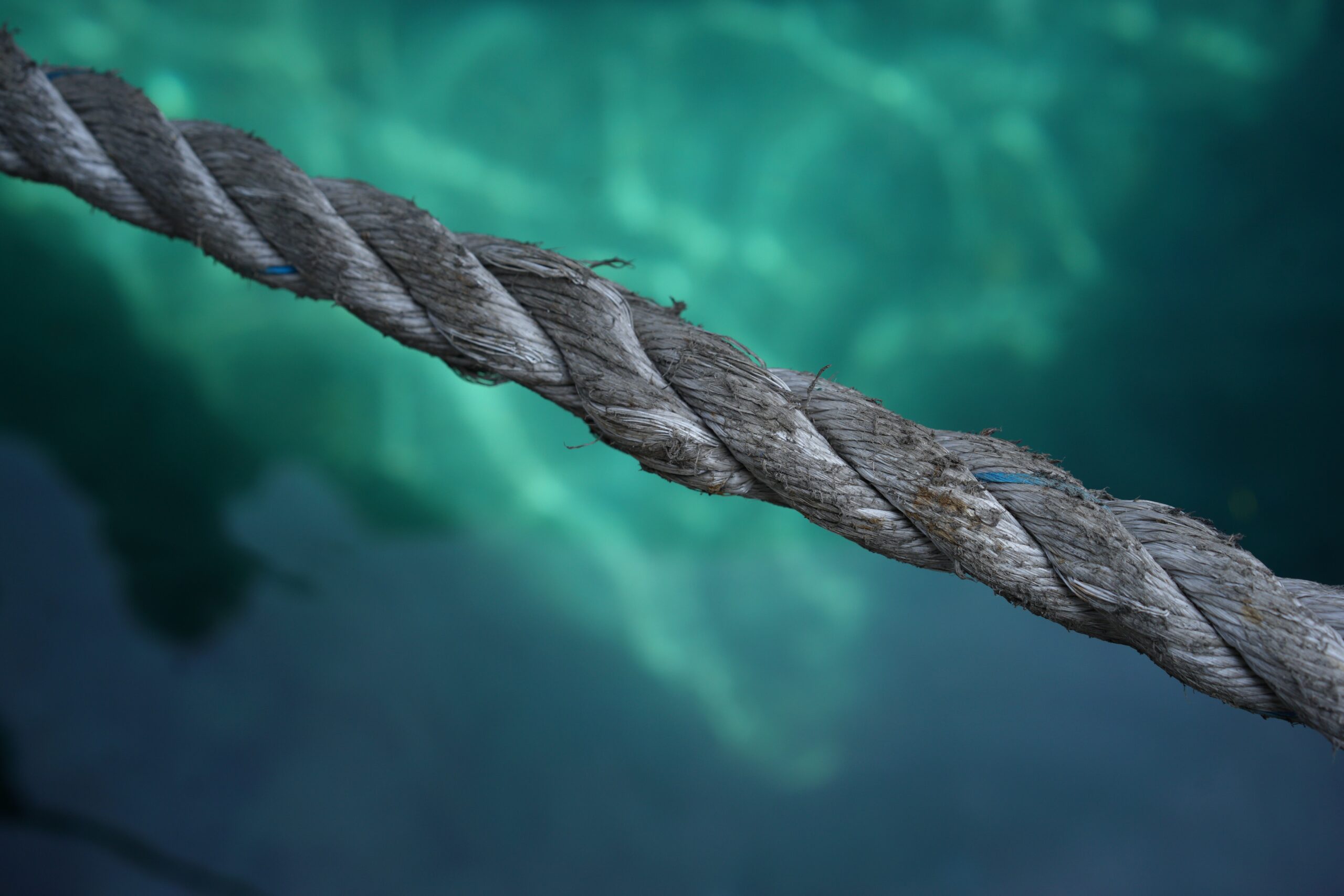 Source: www.unsplash.com
Through this applied-learning journey, participants learn to recognise, make sense of, and navigate the tensions created by:
• Emergent Strategy < ------- > Deliberate/Planned Strategy
• Strategic Planning <------- > Strategic Intent
• Top-Down Strategic Choices < ----- > Strategic Choices at all levels
• Working on the Business (Future) < -----> Working in the Business (Now)
• Linearity < -------- > non-Linearity
• Reactive (Anxiousness) < ---------------- > Responsive
• Complete clarity < ------- > Incomprehensive World
• Yes or No Decisions < -------- > Management of Tensions
• Problems to solve <------------ > Patterns to manage.
Adaptive Business Strategy is an opportunity to co-create your future from the bottom up.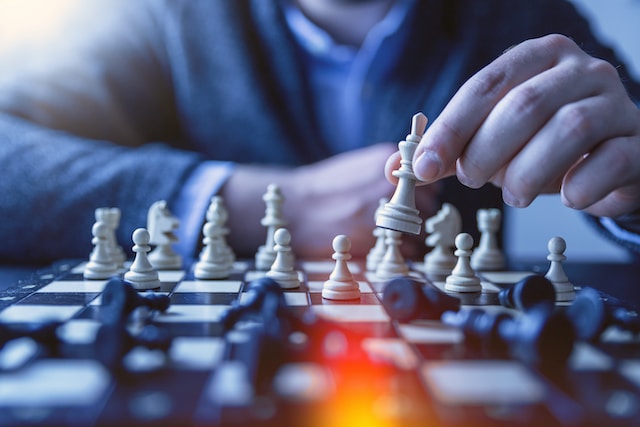 Source: www.unsplash.com
By bottom-up, we mean:
• Participants at different levels of the organisation can be invited to participate; or
• Functional peers working in discrete silos –understand how their day-to-day activities and projects continually shape their function and organisation.
The program has been designed as a series of developmental workshops that deliver an adaptive and agile strategy. In this context, adaptive means creating the capacity of the participants to sense and be responsive to the current context and be agile as the ability to make well-timed, helpful, and continued intentional changes resulting in moving the organisation forward.
The program integrates thinking strategically with learning action. In between sessions, action learning brings the strategy to life and informs what is helpful or not in your current context.
Based on your current context, the sessions aim to find skilful ways to move forward and achieve the desired outcomes. Depending on the existing organisational material, we can start with what you already have or create something new. If you don't have an updated corporate strategy, we can start from scratch, helping you think through it and develop one.
---
Important Potential Side Effects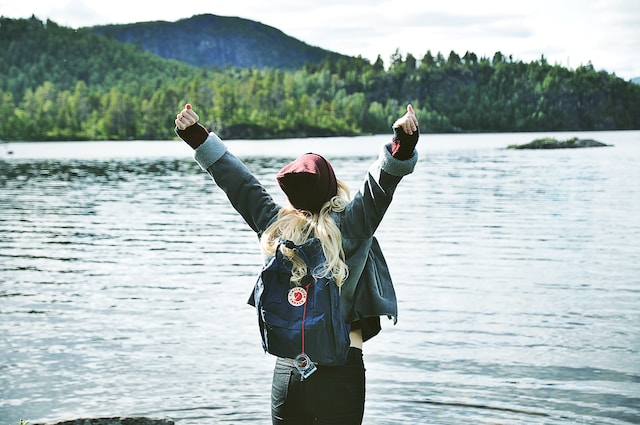 Source: www.unsplash.com
• Safeguard that the organisational strategy is a living and evolving document.
• Setting conditions for adaptive strategy implementation, making the organisation more responsive as it detects real-time emerging external and internal trends that can potentially become challenges and opportunities.
• Increase awareness of the impact and consequences of micro-decisions at all levels (tiny actions) on the desired strategic patterns. In a non-linear world, the sense of proportion between action and result (significant action = big results) no longer holds (small action = considerable impact). An example of this disproportionality is a tweet by a user about her experience with a brand. The tweet acts as a magnet attracting other users to share similar stories. As a result, the share price plummeted substantially in a few days.
• Increase the organisational capacity to listen, see and understand internal and external weak signals.
• Find practical ways to weave patterns of behaviour (how we do things) and strategy.
• Employees who can actively engage with strategy-making and implementation at their respective functional levels.
• Employees learn to draw upon their resources (self-organising) to meet emerging challenges.
• The quality of participants' generative & critical thinking improves.
• Employees can see more clearly how their day-to-day decisions impact the strategic direction and intent of the organisation in direct and indirect ways.
What processes are impacted?
• Strategy Implementation
• Reduce process gaps between working on and in business.
• Learning to gauge the consequences and impact of organic decision making
Previous participants have reported gaining.
• The quality of participants' generative & critical thinking improves.
• Participants have a more nuanced understanding of actively making strategic decisions and actions.
• Better quality of discussion about issues that matter to participants.
• Enhanced participant self-efficacy and accountability.
• Actionable understanding of strategy and its meaning in the participant's context.
• Stronger team cohesion.
• Expanded adaptive capacity.
---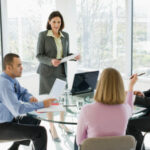 What have participants said?
"Asking more questions – remembering to ask and be curious when engaging in a new conversation/situation. It will take a constant effort to ask rather than speak."
"I'm catching myself using more inquiry, responding to questions vs answering right away. Tapping more into curiosity. I'm also aware of when other people do it from the team."
"Being more open to others – and willing to just start on a task without having the end answer in mind."
"Thinking about what I do and checking myself on our purpose for co-creation."
"Thinking about what part of my job is and isn't contributing to our purpose."
---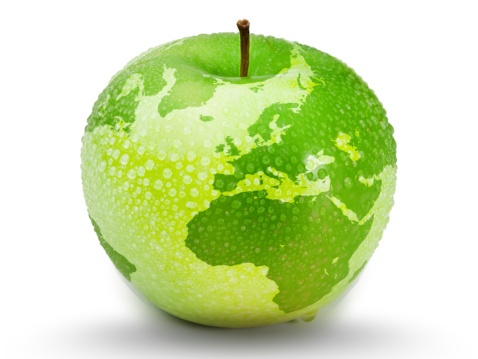 Curriculum
Adaptive Business Strategy – Part 1 – Year 1
Part 1 Month 1 Clarifying Purpose
Part 1 Month 2 Future Back
Part 1 Month 3 Trends that Matter
Part 1 Month 4 Portfolio Analysis
Part 1 Month 5 Scenario Planning
Part 1 Month 6 Organizing
Part 1 Month 7 Simple Rules
Part 1 Month 8 Adaptive Planning
Part 1 Month 9 Navigating Uncertainty
Part 1 Month 10 Decision Making
Part 1 Month 11 Evaluating
Part 1 Month 12 Monitoring Progress
---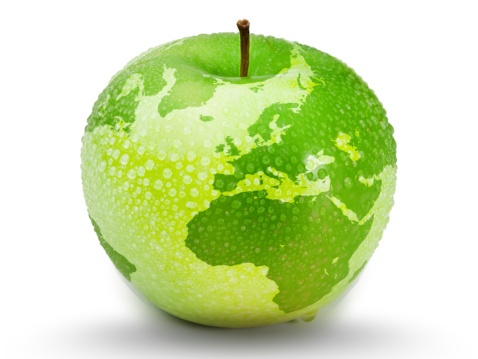 Program Objectives
The following list represents the Key Program Objectives (KPO) for the Appleton Greene Adaptive Business Strategy corporate training program.
Adaptive Business Strategy – Part 1 – Year 1
Part 1 Month 1 Clarifying Purpose – It is not unusual that an organisational strategy is created by a few and implemented by others. Hence, the lack of connection or understanding of the organisational strategy. The further you go down the ladder. In this session, participants are invited to clarify the purpose of their work together. We move away from lofty visions to understand and make connections to how what each participant does on a day-to-day help supports the strategic or business unit goals. Participants examine their work activities, and how they contribute to the organisational strategy and/or general change the organization/department wants to make. Throughout the workshop, participants are encouraged to look at what they do from different perspectives and to hone and amplify what they consider is vital to achieving what they feel. Every participant creates a personal touchstone by generating an individual purpose grounded on what they do and setting a clear boundary of their role to stop or mitigate something unwanted. This module uses self-organising as its foundation, meaning that the process is self-generated and self-guided process. Changes that occur through this process "stick" as each participant uses her own hidden internal resources to make what they see as the required shifts. The output is a co-created purpose that works at different levels (individuals and collective), ensuring an agreed, common, and coherent direction.
Part 1 Month 2 Future Back – In this session, we explore organisational patterns. We look at these organisational patterns through three-time horizons: past, current, and future patterns. We become curious about how they may have influenced and or set conditions that may hindered or support the implementation of past strategies. Participants are invited to take a deeper look at the past and take stock how these past patterns continue to inform what is currently happening in the organisation and impacting forward strategic movement. As examine current organisational patterns, we pay careful attention to what has emerged and develop our capabilities to discern how these current conditions may be different or the same to what we have seen before. We dig deeper and try to make sense of the consequences and implications of what we see now and what we want to create in the future. The creation of a future organisational pattern goes beyond metrics. It focuses on describing how multiple facets of the work come together, what gives life to the system and understanding the significant differences participants would like to see in their organisational future, and thinking and enacting action experiments to learn more about the organisational system. Throughout the workshop, we explore the opportunities, challenges and actions that may need to be taken to achieve the preferred organisational pattern. The result will be the first cut of a "future pattern". In session eleven, we will review and amend the pattern for coherence. Participants' takeaways are learning how to sense their context from multiple perspectives, understanding that systems do not start afresh, but are conditioned by their past, and learning how to engage in rapid adaptive cycles to test what they see, their own understanding and create their own evidence of what works in their context.
Part 1 Month 3 Trends that Matter – Just as the First People of the Americas did nothing when confronted with Christopher Columbus' ships on the horizon, organisational members tend to look at external trends and disregard, deflect or cannot make sense of how they may be connected to them. This session focuses on building the internal capacity of participants to make sense of the external environment and learn how to make connections and how those events and trends can have unintentional consequences on their organisational strategy and preferred patterns. We start by examining how they pay attention and what they are paying attention to. We will examine how participants create meaning of trends and decide what is included or not in their evaluation process of what is or is not impactful. Participants will review the most recent trends affecting their context and evaluate and decide their fit with the group's pattern that the organization wants to create for itself. The team may identify potential new elements to add to the overall design. At the end of the workshop, participants will have more transparency and a better sense of when emergent elements in their external environment are worth paying attention to. We also examine past events that had left their mark on the organisation's operations.
Part 1 Month 4 Portfolio Analysis – Participants are invited to work at two levels in this session, individual and group. The overall goal of the workshop is to identify obstacles and opportunities for progress by analysing the complete portfolio of each participant's projects, related work activities and relationships that influence how the participant is operating. We use an ecological metaphor to review the stage of those activities. At the individual level, participants are encouraged if they so desire to add important to their portfolio analysis important elements of their lives if they see their work and personal life as a total whole. At the group level, participants look at all projects, processes and relationships that are important to the delivery of their strategy. The visual representation of the analysis allows participants to visualise trends and invites them to start asking different types of questions about the work. A social network map may be developed to better manage the relationships required to do set conditions for the work to flow. The output is a consolidated group Ecocycle plan that provides an integrated view so that each participant can prioritize their work and advance the organization's strategic direction, as well as get a sense that periodic reviews can be helpful in achieving what is most important for the group.
Part 1 Month 5 Scenario Planning – In these sessions, we will develop new strategies for operating in various possible yet unpredictable futures. Participants create a few scenarios based on selected trends they identified in session three, which they feel are more likely to impact their environment. Scenarios are labelled, and vignettes are developed to describe these events. Participants identify the potential impact of this scenario on the strategy and organisation, as well as actions to dampen risks or amplify opportunities. Part of the process is identifying actions that can continue in all scenarios and choosing if they want to bring some of those common elements to the overall Adaptive Strategy Plan. Participants have a chance to create a transformative scenario that is supportive of their preferred pattern. Further dialogue is encouraged around what they, as individual agents in collaboration with others, could do to bring to life that preferred future. This workshop aims to develop the participant's adaptive capacity to identify patterns, make sense of and respond to various disruptions.
Part 1 Month 6 Organizing – In this session, participants investigate various ways to organise themselves to implement the adaptive plan. We start by looking at the current network pattern and how it may help or deter the implementation of the work. Participants explore the softer side of organising as they dive deep on relationship patterns that may create value or dysfunction when they seek to navigate and develop highly functioning and generative teams. Together, they establish their current baseline and choose what settings to change or leave as is. In this module, participants learn skilful ways to work through emerging issues, see, understand, influence the group's behavioural patterns, and get a sense of the impact of those behavioural patterns on multiple stakeholders and results.
Part 1 Month 7 Simple Rules – Research shows that many planned or deliberate strategies are seldom implemented unless the external and internal conditions are stable and nothing new arises. There is recognition that most strategies are emergent strategies, i.e., the overall purpose is clear but the way there may require experimentation and learning. Simple rules are a concept that stems from complexity sciences and tries to explain how a system can achieve coherence by following a set of rules that work at different levels of scale. Simple rules translated and applied to social systems generate a set of agreements that guide behaviour and shape coherent patterns of interaction. We are often unaware of our simple rules because they are deeply embedded in our experiences. When we know our simple rules, we can make choices about them and set the conditions for the patterns we would most like to see in the systems we are part of. The end product is a set of simple rules applied to create a coherent group's strategy, which over time, creates patterns of behaviour and decision-making that support the group's strategic intent.
Part 1 Month 8 Adaptive Planning – Our present moment is characterised by being uncertain and complex. Adaptive planning requires relevancy and be effective in the resource investment of time, money, and effort. For the adaptive plan to be useful to your organisation, it needs to be responsive to the challenges and opportunities that your organisation faces. In this session, participants select the elements discovered throughout the sessions that they considered most relevant to achieve the strategic intent in their adaptive plan. A key element to discuss is the adaptive plan and organisational capacity of the organisation to carry it forward. Participants can then re-prioritize, add or take out elements that may not fit the current organisational capacity. The product is an adaptive plan reviewed and changed in short implementation cycles.
Part 1 Month 9 Navigating Uncertainty – Dealing with the unknown can be paralysing when our collective experience may not be enough to navigate what's happening. In this session, participants learn how to inquire. The strategy is to let go of definite answers and focus on questions that can open new possibilities or ways of seeing and making sense of what is emerging. This allows the group to get a better understanding of the unknowable. Participants learn to map the tensions in their systems and give voice to the sometimes-contradictory challenges (speed and money) that a group must face to succeed. The end product is developing the capacity of participants to embrace curiosity to create movement despite uncertainty, tap into the collective wisdom to learn fast from action, and iterate when needed.
Part 1 Month 10 Decision Making – In this session, we explore different ways of seeing what is before us and set a new way to make decisions under uncertain conditions. The product is that participants learn how to engage in collaborative decision-making to understand and influence the patterns of performance that will assist in creating a forward movement towards achieving the strategic intent.
Part 1 Month 11 Evaluating – In this session, participants are introduced to evaluating their work through a complex systems lens, highlighting interconnections. In a complex system, everything is interconnected, and detecting emerging patterns is key to understanding the impact and consequences of the strategy work. With their context in mind, participants explore how to measure and track outcomes as they emerge and ensure that they are feedback into their adaptive plan. They also design ways how to remain attentive to the unexpected and how they can amplify or dampen what has emerged. At the end of this session, participants will understand the fluidity of the evaluation process and how it can be used as a source of opportunity and not just self-correction.
Part 1 Month 12 Monitoring Progress – In this session, we review progress. We use inquiry techniques to assess – what is happening, what we need to do, and what we need to change or do differently. It is an opportunity to dive deep into the strategy, learn from our results and notice what is emerging to incorporate/adapt in the next cycle.
---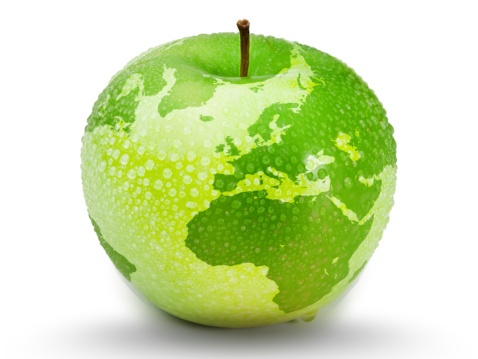 Methodology