Acquisitive Growth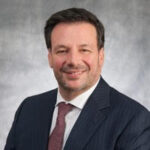 The Appleton Greene Corporate Training Program (CTP) for Acquisitive Growth is provided by Mr. Chicles Certified Learning Provider (CLP). Program Specifications: Monthly cost USD$2,500.00; Monthly Workshops 6 hours; Monthly Support 4 hours; Program Duration 24 months; Program orders subject to ongoing availability.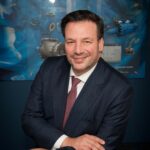 Personal Profile
Mr Chicles is an approved Certified Learning Provider (CLP) at Appleton Greene who is a business leader and strategist with broad experience in the global multi-industrial, aerospace and defense sectors. He is a seasoned operational leader of global industrial businesses, leading transformational strategies in highly competitive markets.
As a senior, C-suite strategist for multiple major industrial corporations he has led multiple mergers, acquisitions, divestitures and restructurings, as well as corporate break-ups and spin-offs. He has a distinguished track record of successful transformations of complex organizations in dynamic and uncertain market conditions while engendering the trust and buy-in of employees, customers, vendors, owners, corporate leadership and boards of directors.
A highly engaged leader at the personal and team level he has demonstrated the ability to engender effective senior teams and boards. He's also an active mentor, teacher and community leader.
Mr Chicles is an active board member with AES Seals, global leader in sustainable reliability engineering, and Micro Technologies Inc, an electronics and advanced manufacturing company. He is a principal partner with ProOrbis Enterprises®, a management science consultancy with premier clients such as the US Navy and PwC, as well as the principal of Xiphos Associates™, a management and M&A advisory. Recently, he served as Board Director and Chairman of Global Business Development with Hydro Inc. the largest independent pump and flow systems engineering services provider in the world.
He was President of ITT's Industrial Process / Goulds Pumps business segment a global manufacturer of industrial pumps, valves, monitoring and control systems, and aftermarket services for numerous industries with $1.2 billion in revenue, 3,500 employees and 34 facilities in 17 countries. Preceding this role he served as Executive Vice President of ITT Corporation overseeing the creation of a newly conceived ITT Inc. following the break-up of the former ITT Corporation to establish its strategy and corporate functions such as HR, communications, IT and M&A, building the capabilities, policies and organizations for each.
He joined ITT Corporation's executive committee as its strategy chief in 2006 and instituted disciplined strategic planning processes and developed robust acquisition pipelines to respond to rapidly changing markets. Created successful spin-offs of 2 new public corporations Exelis Inc. and Xylem Inc. ITT Corporation was named one of "America's Most Respected Corporations" by Forbes for exemplary management and performance during his tenure there.
Before joining ITT, Mr Chicles served as Vice President of Corporate Business Development and head of mergers and acquisitions for American Standard / Trane Companies, where he initiated and closed numerous transactions and equity restructurings globally.
Additionally, he created and led the corporate real estate function which entailed more than 275 real estate transactions around the world.
He began his career at Owens Corning rising through the ranks in various operational roles to Vice President of Corporate Development.
Recently, he taught advanced enterprise strategy at Stevens Institute of Technology as an adjunct professor and still supports start-ups through the Stevens Venture Center. He continues to be active as the Founding Board Member with several successful start-up technology businesses and non-profit organizations. A community leader, Mr Chicles has held the role of President of the Greek Orthodox Cathedral in Tenafly, N.J., He also led trips abroad to Cambodia and Costa Rica to build sustainable clean-water solutions and affordable housing.
His formal education includes earning a Masters of Business Administration from The Wharton School at the University of Pennsylvania, and a Bachelors in Finance from Miami University.
To request further information about Mr. Chicles through Appleton Greene, please Click Here.
---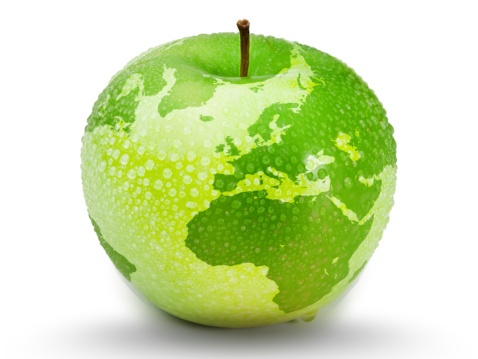 (CLP) Programs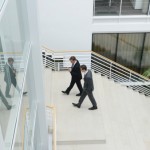 Appleton Greene corporate training programs are all process-driven. They are used as vehicles to implement tangible business processes within clients' organizations, together with training, support and facilitation during the use of these processes. Corporate training programs are therefore implemented over a sustainable period of time, that is to say, between 1 year (incorporating 12 monthly workshops), and 4 years (incorporating 48 monthly workshops). Your program information guide will specify how long each program takes to complete. Each monthly workshop takes 6 hours to implement and can be undertaken either on the client's premises, an Appleton Greene serviced office, or online via the internet. This enables clients to implement each part of their business process, before moving onto the next stage of the program and enables employees to plan their study time around their current work commitments. The result is far greater program benefit, over a more sustainable period of time and a significantly improved return on investment.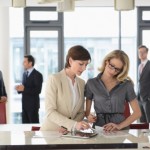 Appleton Greene uses standard and bespoke corporate training programs as vessels to transfer business process improvement knowledge into the heart of our clients' organizations. Each individual program focuses upon the implementation of a specific business process, which enables clients to easily quantify their return on investment. There are hundreds of established Appleton Greene corporate training products now available to clients within customer services, e-business, finance, globalization, human resources, information technology, legal, management, marketing and production. It does not matter whether a client's employees are located within one office, or an unlimited number of international offices, we can still bring them together to learn and implement specific business processes collectively. Our approach to global localization enables us to provide clients with a truly international service with that all important personal touch. Appleton Greene corporate training programs can be provided virtually or locally and they are all unique in that they individually focus upon a specific business function. All (CLP) programs are implemented over a sustainable period of time, usually between 1-4 years, incorporating 12-48 monthly workshops and professional support is consistently provided during this time by qualified learning providers and where appropriate, by Accredited Consultants.
---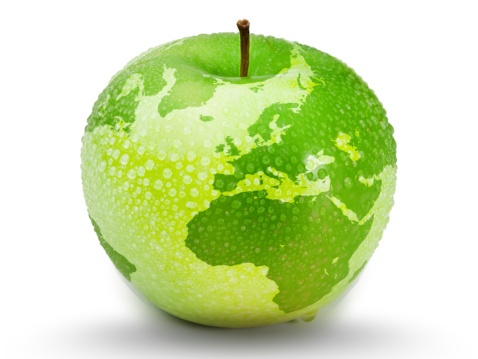 Executive summary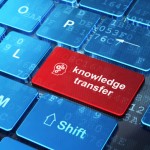 Acquisitive Growth
In today's context of changing markets, technologies and business models, and in conjunction with historic levels of available capital, acquisitive growth has emerged as an increasingly compelling approach to transformational growth. However, as has been empirically proven growth through acquisitions is fraught with pitfalls and inherently risky. Successfully acquisitive growth requires the confluence of many factors that go beyond the traditional phased steps of a typical process. In my experience success is a function of bringing together the elements of people, processes, and technologies into a set of capabilities that are custom-made for an organization's particular strengths, circumstances and aspirations. Winning in today's dynamic markets demands bold, unique and sustainable strategies. The following are the stages of such an approach that I have found to create high probability, profitable growth that stands the test of time.
Additionally, while the M&A industry has many advisors available, they tend not to be operating executives who have lived through all the elements I will lay out below. Many simplistic guidelines exist, however what its clear is that the difference between success and failure with acquisitive growth is not in rote adherence to some set of processes, rather it is found in the combination of process discipline and strong application of experiential, practical knowhow. The nature of this knowhow is to apply and allocate the elements below in a smart, efficient manner to achieve exemplary outcomes for the specific client's unique situation and circumstances.
---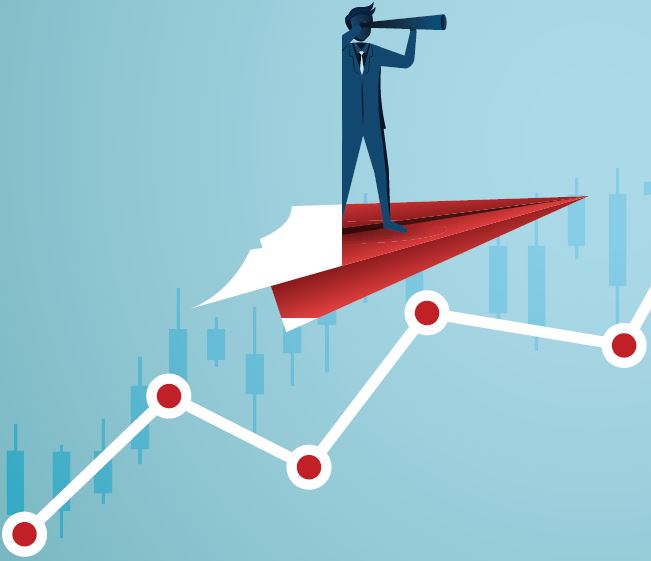 ---
Strategy Development: Whether at the corporate level or in a specific business unit, clients would be taken through steps to clarify the markets and segments where they currently compete and where they want to go in the future, what differentiates them from competition, where capabilities need to be refined or built, and the various functional elements (e.g. systems, processes, structures, etc.) critical to sustain profitable growth. Approach would be a combination of review of current strategies/capabilities, interviews and facilitated discussions and structured workshops. Outcomes might be a strategy to bring a particular business into a new growth phase or to meet changing competitive environments, or at the enterprise level might entail "platform building" whereby new businesses, sectors or legs are build from the ground up through foundational initial acquisitions and subsequent organic and inorganic initiatives.
Market Focus: Where will we hunt for acquisition targets? If a company allows too-wide of a scope will find themselves suffering from expensive resource drains/distractions and/or dilute efforts. Therefore, following the alignment of enterprise/business strategies the process will seek to focus the market segments and the business criteria to qualify a company to be elevated to possible target.
Research Possible Targets: Simply put, take the descriptions and criteria from above and create lists of potential targets that might fit. Each such company is researched for available information, any currently available knowledge the client might have, etc. Output is a gross list of possible targets.
Target Approach: Utilizing a number of possible approaches, one that is appropriate for the client is determined. For example, some companies may have business development or sales teams who could participate in this stage, or on the other hand for reasons such as confidentiality, resource scarcity, etc this might need to be put into the hands of specific individuals (senior executives, dedicated M&A executives, 3rd party services, etc.). Each company is different, so this is an exercise of matching needs with capabilities. The objective is to screen the gross target list to elminate those who have "killer facts" such as big contingent liabilities, prohibitive complexity such as a company with a complex ownership structure, our any other aspects that renders a target not acceptable for the next step.
Cultivation: This is a very critical part of the overall process. The essence of this authentic, genuine and meaningful relationship-buidling which requires a combination of individuals with certain skill-sets to 'sell' the prospects on being acquired, patience and persistence. I have many approaches, processes and techniques that I have and continue to use to great effect in this regard. Output is a short list of interested targets who have moved to active discussions and in-person meetings.
Target Assessment: During the cultivation phase as it gets more advanced, a critical success factor for effective acquisitive growth is the ability to narrow the list with limited amounts of information. This is important because the next phase is quite intensive so any company can not practically thoroughly assess all such targets. In other words, how does a client gain the insights needed to do this? Some might consider this the 'phase I due diligence' whereby, prior to the engagement of expensive resources such as lawyers, accountants, etc., an overview of a target's current status is determined. Through structured and open discussions, the client engages in discussions with the targets to learn as much as possible..
Preliminary Offer: Structuring of a term sheet or letter of intent based on finding to date. Depending on these findings, certain terms may be included to lay out a) value expectations; b) focus for due diligences and commitment to support it; and c) various legal terms typical for these agreements. This tend to be non-binding agreements meant to establish exclusivity of dealings for a period of time, high level terms that both parties agree to, and confidentiality. Given my background, I have the abilility to craft these documents with minimal legal cost.
Due Diligence: This is yet another element of acquisitions that can take several different forms. Depending on the situation and capabilities of both clients and targets, due diligence activites tend to have different scopes and approaches that match each particular circumstance. A simple example would be a private company target versus a public company. With the latter, sellers often limit potential acquirers to only publicly available information whereas private companies may have limited information at their disposal. Therefore, each approach must be designed for purpose, with the output being a customized plan for a particular target. This leads to both more efficient and cost effective processes as well as deeper insights to help with final decisions.
Deal Making: After the due diligence phase, and with a set of terms already agreed, the negotiations begin to finalized the terms of value, liabilities and the myriad legal and busses considerations that must be addressed and finalized. Whether as chief negotiator or as a trusted advisor to the same, I would bring my experience and talent to bear on this phase as well as some structured approaches/guidelines.
Integration Planning: Concurrent with the commencement of due diligence, full attention is required to determine the structure, resources, plans and teams for post-closing integration. Specific approaches and processes would be employed here to ensure that a proper integration leader is named (critical), robust but prioritized integration plans (e.g. IT and Finance integration might be a first priority for some companies), organizational and assimilation plans, and specific actions in several other area. Among the more difficult and critical elements of integration is culture. While culture is a key consideration in the pre-offer phases, it tends to be among the more challenging aspects to successful acquisitions and an area where experience from a career of hands-on accountability of acquisitions brings valuable insights. Several pro-active approaches can be introduced to the clients to determine which is best to employ with any particular integration.
Execution: From plans to execution requires much more than a roadmap. While such roadmaps are critical, it is the confluence of leadership and human capital, prioritized focused actions to achieve specific results, and finally sustainable integration to bring into the client's company the full potential of the value creation possible. Tools exist and can be created to provide structure and management support to achieve this consistently.
---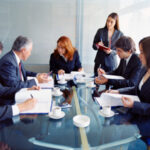 Important And Strategic Elements Of A Growth By Acquisition Approach
This program has thus far concentrated on the role that acquisition strategies play in driving growth.
However, this assumes that the acquisitions are carried out properly on its own. Experience has shown that acquisitions may both produce and destroy value, with the execution of the transaction typically making the difference.
The following are crucial and strategic elements that support successful acquisitions:
• Considering strategic fit: Purchasing merely for the sake of purchasing is little more than management hubris. The target businesses should in some manner meet the needs of the buyer's company strategy (i.e. product or service line, geographic reach, etc.).
• Addressing culture fit: Due to cultural mismatches between the two merging organizations, some of the largest mergers in history have failed. It is important to take into account a company's culture because it directly affects how it creates value.
• Doing thorough due diligence: This guarantees that the buyer "looks beneath the hood" of the company they are buying and that the price they are looking to pay for the company reflects its intrinsic value.
• Integration: Even when the share purchase agreement's ink dries, the deal is not finalized. The two businesses must now start an integration process to ensure that they grow into something greater than the sum of their individual parts.
---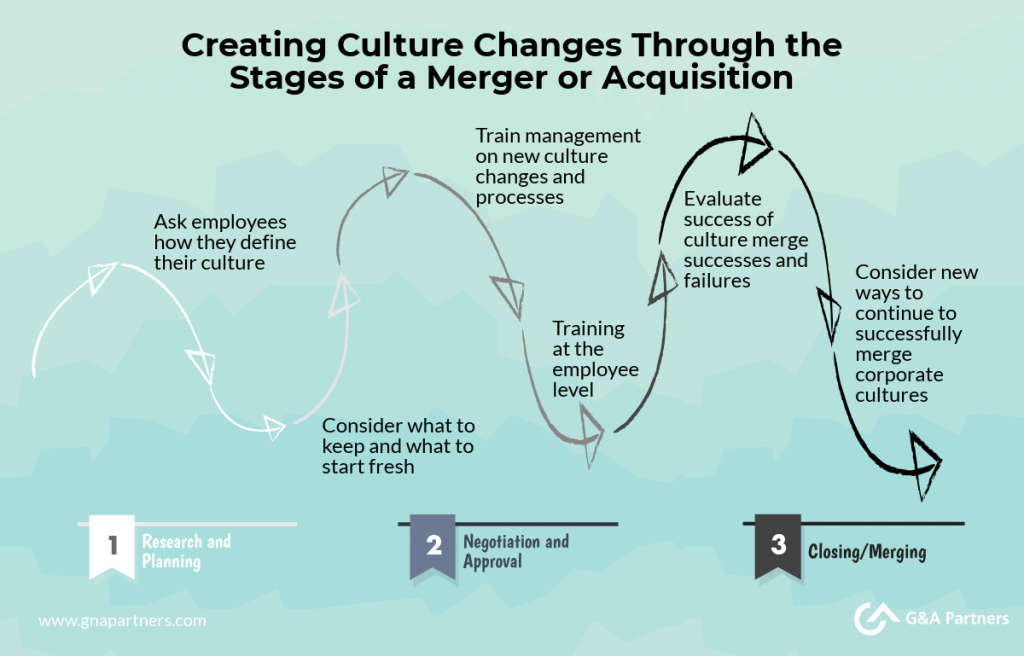 ---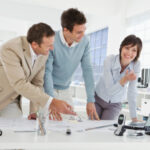 Advantages Of Growth Acquisition
10 advantages of expanding your company through acquisition
If you're deciding whether to enter into an acquisition contract, you might wish to take into account the following list of acquisition benefits:
1. Strengthens a failing business
The company you work for might be going through a period of underperformance, and an acquisition might be the answer. The ability to work together as a team rather than alone may be a key factor in the business' success. As you get to share resources with the company you're merging with, this can assist keep the business from failing.
2. Secure financing for growth
By making an acquisition, a company might gain access to money or other important assets that it might not otherwise have at its disposal. You can easily acquire these assets with the aid of an acquisition. The firm and its employees may benefit from collaborating with a company that has sufficient resources because the development of the enterprise is the ultimate objective.
3. Have access to skilled personnel of high caliber
An acquisition can aid in boosting both the amount and quality of employees who are knowledgeable about the demands of the company. The experienced staff often stays on the firm payroll after an acquisition is completed so they can integrate. Their business acumen contributes to the companies' success after the merger.
---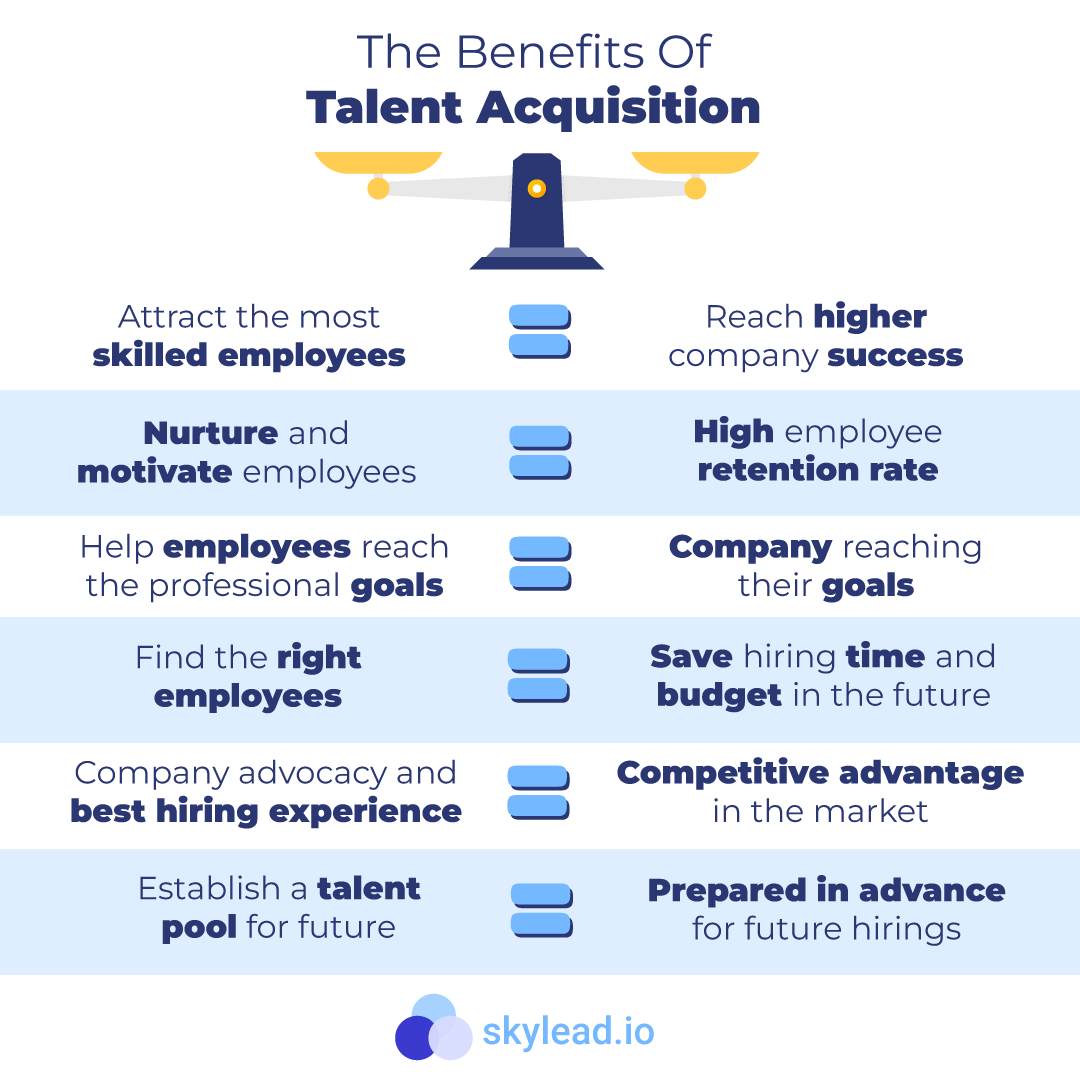 ---
4. Expand the company's market.
The corporation may diversify its offerings of goods and services as a result of the acquisition. You can make a variety of goods and distribute them to various target consumers. An acquisition often aids in a company's development and growth.
5. Increase market influence
When you enter a new market, making an acquisition might help you combine market forces and exercise control. The synergy it offers increases your market presence and market share. If you plan to establish branches or subsidiary businesses, an acquisition may assist you lessen competition and preserve market dominance.
6. Make sure more capital is available.
Because the company is now larger after an acquisition, access to cash is improved. Higher cash and funds are available and accessible as a result of the arrangement. Amountable capital may be extended to both companies according on the agreement the companies come to when making the purchase.
7. A decrease in training expenses
Through an acquisition, your company may be able to cut internal training costs by using resources from the other acquired company. The cost of employee training is not necessary if the acquired firm develops its resources. You can use the company's resources, depending on their state of development, to train other employees so they can develop their skill set.
8. Boost the competitiveness of your business
A purchase can take care of the requirement to adhere to higher standards as a result of the development in technical advancements. By joining forces with a smaller company that possesses the required technologies, a larger corporation can maintain its competitive position. Long-term gains from this may accrue to both businesses.
9. Lower production expenses
If you can use another company's production facilities, facilities, and storage space, merging with them can save your production expenses. Building these kinds of facilities can be expensive, but if the business expands, it might be necessary. Sharing resources could significantly affect the budget and production costs.
10. Enable you to fulfill stakeholder expectations
Stakeholders could have expectations for the company's growth, and making an acquisition is an effective strategy to achieve such expectations. An purchase increases the likelihood of investment returns, which may gratify the stakeholders. The pressure from the stakeholders can be handled more easily by making an acquisition, and you can even surpass their expectations.
---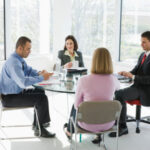 What To Watch Out For During The Entire Acquisition Growth Process
Investigating less evident problems within the target company is the goal of the due diligence procedure.
This ranges from contracts with sizable clients that are about to expire to potential legal proceedings resulting from past business decisions.
But there are a few things that the buyer should watch out for on a more strategic level.
They consist of the following:
• Culture: Even if this phrase keeps coming up, it is crucial to the success of M&As. The culture of the target company should be thoroughly researched by prospective buyers in order to have a sense of what they are getting into.
• Competitive Edge: Is the target company "plain vanilla" or does it engage in any activities that offer it a competitive advantage (which we'll define as the capacity to produce above-market value over the long term)?
• Leadership: Would the target company's leadership complement your own leadership team in a positive way? Spend some time with them while conducting your research to see whether this might be the case.
• Possibilities: Are there any prospects that the target firm can take advantage of that your business won't be able to in the near future? Let's say it's because of a service or product line they offer that is expected to see rapid expansion.
• Synergies: Where do your two companies' synergies lie? Are they really complementary, or does purchasing the target company actually run the danger of causing some of your company's income streams to be cannibalized?
---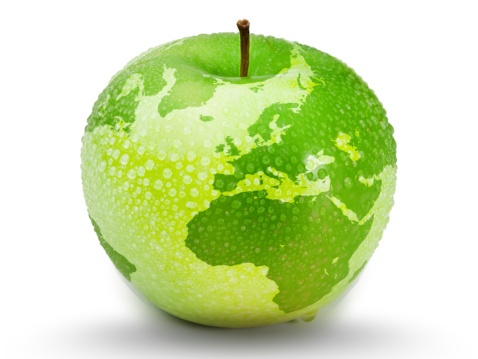 Curriculum
Acquisitive Growth – Part 1- Year 1
Part 1 Month 1 Business Assessment
Part 1 Month 2 Strategic Aspiration
Part 1 Month 3 Segment Focus
Part 1 Month 4 Targeted Offerings
Part 1 Month 5 Target Pool
Part 1 Month 6 Target Identification
Part 1 Month 7 Target Approach
Part 1 Month 8 Deal Approach
Part 1 Month 9 Cultivation
Part 1 Month 10 Cultivation
Part 1 Month 11 Confirm Target
Part 1 Month 12 Talent Assessment
---
Acquisitive Growth – Part 2- Year 2
Part 2 Month 1 Talent Strategy
Part 2 Month 2 Integration Strategy
Part 2 Month 3 Business Plan
Part 2 Month 4 First 90-Day Plan
Part 2 Month 5 Valuation
Part 2 Month 6 Synergy Analysis
Part 2 Month 7 Due Diligence
Part 2 Month 8 Due Diligence
Part 2 Month 9 Deal-Making
Part 2 Month 10 Deal-Making
Part 2 Month 11 Documentation
Part 2 Month 12 Communications
---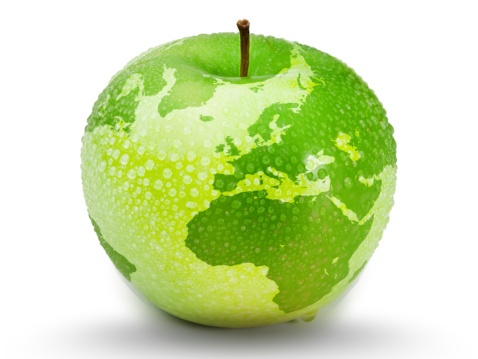 Program Objectives
The following list represents the Key Program Objectives (KPO) for the Appleton Greene Acquisitive Growth corporate training program.
Acquisitive Growth – Part 1- Year 1
Part 1 Month 1 Business Assessment – Assessments can be incredibly valuable tools for organizations of all sizes. A comprehensive assessment methodology can help you evaluate your organization across multiple dimensions. But what are business assessments, what do they entail, and what are the benefits? Business assessments can help you identify areas of improvement and potential acquisitive growth. By taking a comprehensive approach, you can get an accurate picture of your organization's strengths and weaknesses. Assessments can also help you develop actionable plans to improve your business. At their core, business assessments are all about providing clarity. When you're feeling overwhelmed by the day-to-day details of running a business, it can be difficult to step back and get a clear picture of where your company is headed. That's where assessments come in. By taking a comprehensive look at your company's strengths and weaknesses, you can develop a clear road map for success. Assessments are an essential part of any business plan. By evaluating your company's strengths and weaknesses, you can develop a roadmap for growth. Furthermore, assessments can help identify areas where your company may be at risk. By addressing these risks early on, you can avoid potential problems down the road. In addition, assessments can help you benchmark your company's performance against others in your industry. This benchmarking process can give you valuable insights into areas where your company may need to improve. Ultimately, regular business assessments are a crucial tool for any organization that is looking to grow and thrive.
Part 1 Month 2 Strategic Aspiration – A Winning Aspiration defines the purpose of your enterprise, its guiding mission and aspiration, in strategic terms. The first choice of the strategic choice cascade is winning aspirations. Here we ask, "what is our winning aspiration." Strategically, our winning aspiration defines our purpose. Aspirations are a view of the future. Qualified with "winning," it is the ideal future that we strive to achieve. Unless you deliberately set out to win, it is impossible to do so. A business that only wants to participate rather than succeed will invariably fall short of making the difficult decisions and large investments necessary to succeed. Aspirations that are too modest rather than lofty are much more harmful. Most businesses fail because they have low expectations.
Part 1 Month 3 Segment Focus – Every company aspires to grow. But, in a market where competition is fierce, inorganic business growth requires insight and innovation. Segmenting the market and customers is among the most effective techniques to promote acquisitive growth. Yet as numerous businesses have shown, artful segmentation can result in a significant competitive advantage. The purpose of segmentation is to inform your marketing approach. Using this method, it is feasible to recognize and categorize groups of potential clients based on their shared preferences, needs, and interests. This method effectively identifies the demographics most likely to value a specific good or service you provide. Furthermore, it may assist you in positioning that service so that it outperforms that of your rivals.
Part 1 Month 4 Targeted Offerings – Everything the market offers, be it products or services or any experience, is known as a market offering. Market offerings are also divided among themselves based on the nature of the offering. Read along to understand the role and value of market offerings. Individuals within a market have different wants and needs. As a result, businesses in the market offer various products and services. The ultimate aim of businesses is to fulfill all the varying wants and needs of the population. Providing better target offerings and standing out in the market will eventually lead to more loyal customers and a broader customer base. People expect businesses to add value to their lives in various ways, precisely the purpose of market offerings – satisfying customer needs.
Part 1 Month 5 Target Pool – When marketing products, it's important to understand the target market for the service or good. Understanding who's buying your products and where they live is essential to a method of market research called target profiling. Learning more about how to gather data about your primary audience through target profiling can help you market more effectively to your customers. Target profiling is the process of understanding the relationship between a product and its target customers. Understanding a target profile entails analyzing where, when and why a customer buys your product. Your target profile encompasses the target aud