Acquisitive Growth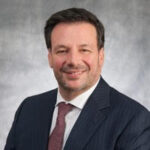 The Appleton Greene Corporate Training Program (CTP) for Acquisitive Growth is provided by Mr. Chicles Certified Learning Provider (CLP). Program Specifications: Monthly cost USD$2,500.00; Monthly Workshops 6 hours; Monthly Support 4 hours; Program Duration 24 months; Program orders subject to ongoing availability.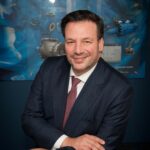 Personal Profile
Mr Chicles is an approved Certified Learning Provider (CLP) at Appleton Greene who is a business leader and strategist with broad experience in the global multi-industrial, aerospace and defense sectors. He is a seasoned operational leader of global industrial businesses, leading transformational strategies in highly competitive markets.
As a senior, C-suite strategist for multiple major industrial corporations he has led multiple mergers, acquisitions, divestitures and restructurings, as well as corporate break-ups and spin-offs. He has a distinguished track record of successful transformations of complex organizations in dynamic and uncertain market conditions while engendering the trust and buy-in of employees, customers, vendors, owners, corporate leadership and boards of directors.
A highly engaged leader at the personal and team level he has demonstrated the ability to engender effective senior teams and boards. He's also an active mentor, teacher and community leader.
Mr Chicles is an active board member with AES Seals, global leader in sustainable reliability engineering, and Micro Technologies Inc, an electronics and advanced manufacturing company. He is a principal partner with ProOrbis Enterprises®, a management science consultancy with premier clients such as the US Navy and PwC, as well as the principal of Xiphos Associates™, a management and M&A advisory. Recently, he served as Board Director and Chairman of Global Business Development with Hydro Inc. the largest independent pump and flow systems engineering services provider in the world.
He was President of ITT's Industrial Process / Goulds Pumps business segment a global manufacturer of industrial pumps, valves, monitoring and control systems, and aftermarket services for numerous industries with $1.2 billion in revenue, 3,500 employees and 34 facilities in 17 countries. Preceding this role he served as Executive Vice President of ITT Corporation overseeing the creation of a newly conceived ITT Inc. following the break-up of the former ITT Corporation to establish its strategy and corporate functions such as HR, communications, IT and M&A, building the capabilities, policies and organizations for each.
He joined ITT Corporation's executive committee as its strategy chief in 2006 and instituted disciplined strategic planning processes and developed robust acquisition pipelines to respond to rapidly changing markets. Created successful spin-offs of 2 new public corporations Exelis Inc. and Xylem Inc. ITT Corporation was named one of "America's Most Respected Corporations" by Forbes for exemplary management and performance during his tenure there.
Before joining ITT, Mr Chicles served as Vice President of Corporate Business Development and head of mergers and acquisitions for American Standard / Trane Companies, where he initiated and closed numerous transactions and equity restructurings globally.
Additionally, he created and led the corporate real estate function which entailed more than 275 real estate transactions around the world.
He began his career at Owens Corning rising through the ranks in various operational roles to Vice President of Corporate Development.
Recently, he taught advanced enterprise strategy at Stevens Institute of Technology as an adjunct professor and still supports start-ups through the Stevens Venture Center. He continues to be active as the Founding Board Member with several successful start-up technology businesses and non-profit organizations. A community leader, Mr Chicles has held the role of President of the Greek Orthodox Cathedral in Tenafly, N.J., He also led trips abroad to Cambodia and Costa Rica to build sustainable clean-water solutions and affordable housing.
His formal education includes earning a Masters of Business Administration from The Wharton School at the University of Pennsylvania, and a Bachelors in Finance from Miami University.
To request further information about Mr. Chicles through Appleton Greene, please Click Here.
---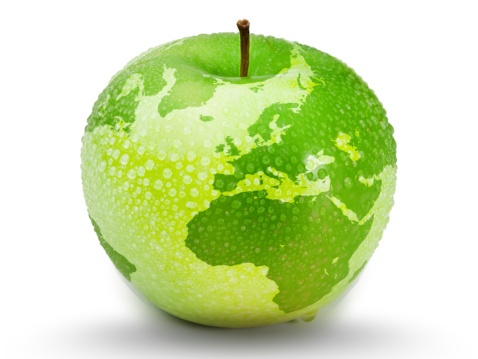 (CLP) Programs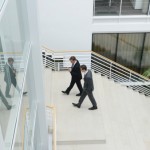 Appleton Greene corporate training programs are all process-driven. They are used as vehicles to implement tangible business processes within clients' organizations, together with training, support and facilitation during the use of these processes. Corporate training programs are therefore implemented over a sustainable period of time, that is to say, between 1 year (incorporating 12 monthly workshops), and 4 years (incorporating 48 monthly workshops). Your program information guide will specify how long each program takes to complete. Each monthly workshop takes 6 hours to implement and can be undertaken either on the client's premises, an Appleton Greene serviced office, or online via the internet. This enables clients to implement each part of their business process, before moving onto the next stage of the program and enables employees to plan their study time around their current work commitments. The result is far greater program benefit, over a more sustainable period of time and a significantly improved return on investment.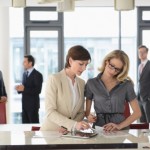 Appleton Greene uses standard and bespoke corporate training programs as vessels to transfer business process improvement knowledge into the heart of our clients' organizations. Each individual program focuses upon the implementation of a specific business process, which enables clients to easily quantify their return on investment. There are hundreds of established Appleton Greene corporate training products now available to clients within customer services, e-business, finance, globalization, human resources, information technology, legal, management, marketing and production. It does not matter whether a client's employees are located within one office, or an unlimited number of international offices, we can still bring them together to learn and implement specific business processes collectively. Our approach to global localization enables us to provide clients with a truly international service with that all important personal touch. Appleton Greene corporate training programs can be provided virtually or locally and they are all unique in that they individually focus upon a specific business function. All (CLP) programs are implemented over a sustainable period of time, usually between 1-4 years, incorporating 12-48 monthly workshops and professional support is consistently provided during this time by qualified learning providers and where appropriate, by Accredited Consultants.
---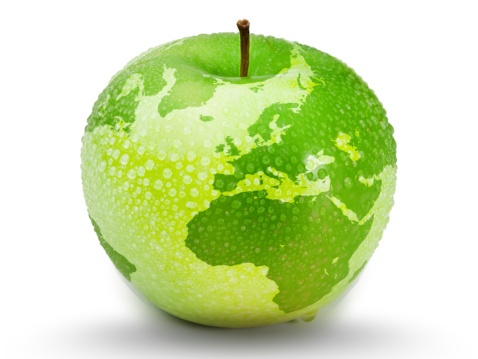 Executive summary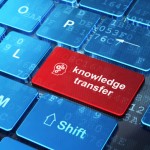 Acquisitive Growth
In today's context of changing markets, technologies and business models, and in conjunction with historic levels of available capital, acquisitive growth has emerged as an increasingly compelling approach to transformational growth. However, as has been empirically proven growth through acquisitions is fraught with pitfalls and inherently risky. Successfully acquisitive growth requires the confluence of many factors that go beyond the traditional phased steps of a typical process. In my experience success is a function of bringing together the elements of people, processes, and technologies into a set of capabilities that are custom-made for an organization's particular strengths, circumstances and aspirations. Winning in today's dynamic markets demands bold, unique and sustainable strategies. The following are the stages of such an approach that I have found to create high probability, profitable growth that stands the test of time.
Additionally, while the M&A industry has many advisors available, they tend not to be operating executives who have lived through all the elements I will lay out below. Many simplistic guidelines exist, however what its clear is that the difference between success and failure with acquisitive growth is not in rote adherence to some set of processes, rather it is found in the combination of process discipline and strong application of experiential, practical knowhow. The nature of this knowhow is to apply and allocate the elements below in a smart, efficient manner to achieve exemplary outcomes for the specific client's unique situation and circumstances.
---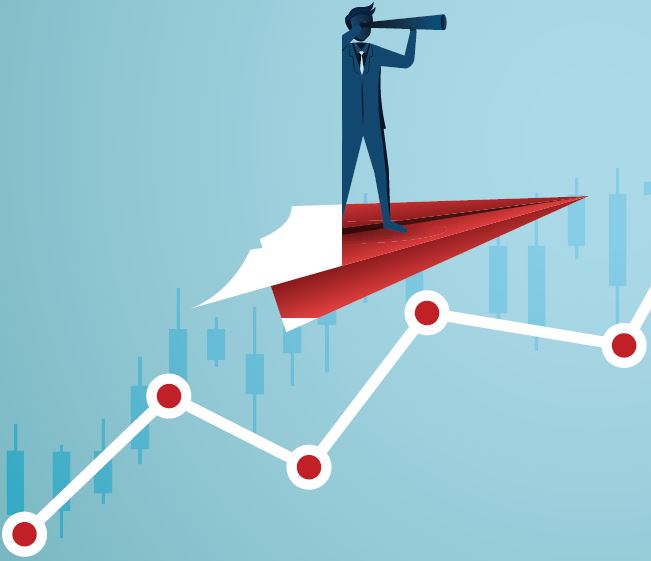 ---
Strategy Development: Whether at the corporate level or in a specific business unit, clients would be taken through steps to clarify the markets and segments where they currently compete and where they want to go in the future, what differentiates them from competition, where capabilities need to be refined or built, and the various functional elements (e.g. systems, processes, structures, etc.) critical to sustain profitable growth. Approach would be a combination of review of current strategies/capabilities, interviews and facilitated discussions and structured workshops. Outcomes might be a strategy to bring a particular business into a new growth phase or to meet changing competitive environments, or at the enterprise level might entail "platform building" whereby new businesses, sectors or legs are build from the ground up through foundational initial acquisitions and subsequent organic and inorganic initiatives.
Market Focus: Where will we hunt for acquisition targets? If a company allows too-wide of a scope will find themselves suffering from expensive resource drains/distractions and/or dilute efforts. Therefore, following the alignment of enterprise/business strategies the process will seek to focus the market segments and the business criteria to qualify a company to be elevated to possible target.
Research Possible Targets: Simply put, take the descriptions and criteria from above and create lists of potential targets that might fit. Each such company is researched for available information, any currently available knowledge the client might have, etc. Output is a gross list of possible targets.
Target Approach: Utilizing a number of possible approaches, one that is appropriate for the client is determined. For example, some companies may have business development or sales teams who could participate in this stage, or on the other hand for reasons such as confidentiality, resource scarcity, etc this might need to be put into the hands of specific individuals (senior executives, dedicated M&A executives, 3rd party services, etc.). Each company is different, so this is an exercise of matching needs with capabilities. The objective is to screen the gross target list to elminate those who have "killer facts" such as big contingent liabilities, prohibitive complexity such as a company with a complex ownership structure, our any other aspects that renders a target not acceptable for the next step.
Cultivation: This is a very critical part of the overall process. The essence of this authentic, genuine and meaningful relationship-buidling which requires a combination of individuals with certain skill-sets to 'sell' the prospects on being acquired, patience and persistence. I have many approaches, processes and techniques that I have and continue to use to great effect in this regard. Output is a short list of interested targets who have moved to active discussions and in-person meetings.
Target Assessment: During the cultivation phase as it gets more advanced, a critical success factor for effective acquisitive growth is the ability to narrow the list with limited amounts of information. This is important because the next phase is quite intensive so any company can not practically thoroughly assess all such targets. In other words, how does a client gain the insights needed to do this? Some might consider this the 'phase I due diligence' whereby, prior to the engagement of expensive resources such as lawyers, accountants, etc., an overview of a target's current status is determined. Through structured and open discussions, the client engages in discussions with the targets to learn as much as possible..
Preliminary Offer: Structuring of a term sheet or letter of intent based on finding to date. Depending on these findings, certain terms may be included to lay out a) value expectations; b) focus for due diligences and commitment to support it; and c) various legal terms typical for these agreements. This tend to be non-binding agreements meant to establish exclusivity of dealings for a period of time, high level terms that both parties agree to, and confidentiality. Given my background, I have the abilility to craft these documents with minimal legal cost.
Due Diligence: This is yet another element of acquisitions that can take several different forms. Depending on the situation and capabilities of both clients and targets, due diligence activites tend to have different scopes and approaches that match each particular circumstance. A simple example would be a private company target versus a public company. With the latter, sellers often limit potential acquirers to only publicly available information whereas private companies may have limited information at their disposal. Therefore, each approach must be designed for purpose, with the output being a customized plan for a particular target. This leads to both more efficient and cost effective processes as well as deeper insights to help with final decisions.
Deal Making: After the due diligence phase, and with a set of terms already agreed, the negotiations begin to finalized the terms of value, liabilities and the myriad legal and busses considerations that must be addressed and finalized. Whether as chief negotiator or as a trusted advisor to the same, I would bring my experience and talent to bear on this phase as well as some structured approaches/guidelines.
Integration Planning: Concurrent with the commencement of due diligence, full attention is required to determine the structure, resources, plans and teams for post-closing integration. Specific approaches and processes would be employed here to ensure that a proper integration leader is named (critical), robust but prioritized integration plans (e.g. IT and Finance integration might be a first priority for some companies), organizational and assimilation plans, and specific actions in several other area. Among the more difficult and critical elements of integration is culture. While culture is a key consideration in the pre-offer phases, it tends to be among the more challenging aspects to successful acquisitions and an area where experience from a career of hands-on accountability of acquisitions brings valuable insights. Several pro-active approaches can be introduced to the clients to determine which is best to employ with any particular integration.
Execution: From plans to execution requires muc