Business Optimization

Executive Summary Video
The Appleton Greene Corporate Training Program (CTP) for Business Optimization is provided by Mr. Erickson MBHRM BSEE Certified Learning Provider (CLP). Program Specifications: Monthly cost USD$2,500.00; Monthly Workshops 6 hours; Monthly Support 4 hours; Program Duration 24 months; Program orders will be subject to ongoing availability. Please scroll down for further information.
Personal Profile

Mr. Erickson is a Certified Learning Provider (CLP) at Appleton Greene and has experience in management, human resources and production. He has achieved a Master in Business Human Resource Management and a Bachelor of Science in Electrical Engineering. He has industry experience within the following sectors: Construction; Consultancy; Consumer Goods; Food & Beverage and Manufacturing. He has had commercial experience within the following countries: United States of America, Canada, Denmark, and Japan, or more specifically within the following cities: Minneapolis MN; Denver CO; Edmonton AB; Nakskov and Tokyo. His personal achievements include: growing $12M business to $40M; implementing financial management control processes; training founder to be CEO; reorganizing operating departments that improved throughput and established performance improvement processes. His service skills incorporate: business strategy; organizational development; business systems; leadership development and financial management.
To request further information about Mr. Erickson through Appleton Greene, please Click Here.
---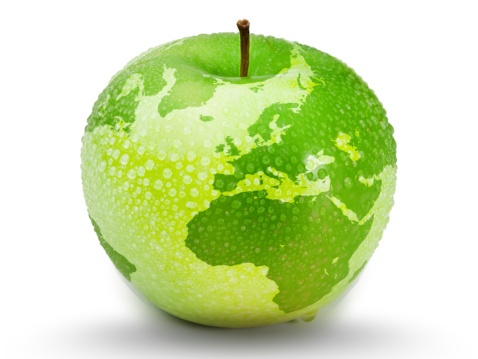 (CLP) Programs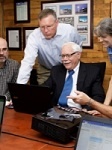 Appleton Greene corporate training programs are all process-driven. They are used as vehicles to implement tangible business processes within clients' organizations, together with training, support and facilitation during the use of these processes. Corporate training programs are therefore implemented over a sustainable period of time, that is to say, between 1 year (incorporating 12 monthly workshops), and 4 years (incorporating 48 monthly workshops). Your program information guide will specify how long each program takes to complete. Each monthly workshop takes 6 hours to implement and can be undertaken either on the client's premises, an Appleton Greene serviced office, or online via the internet. This enables clients to implement each part of their business process, before moving onto the next stage of the program and enables employees to plan their study time around their current work commitments. The result is far greater program benefit, over a more sustainable period of time and a significantly improved return on investment.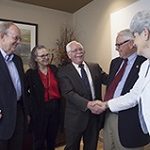 Appleton Greene uses standard and bespoke corporate training programs as vessels to transfer business process improvement knowledge into the heart of our clients' organizations. Each individual program focuses upon the implementation of a specific business process, which enables clients to easily quantify their return on investment. There are hundreds of established Appleton Greene corporate training products now available to clients within customer services, e-business, finance, globalization, human resources, information technology, legal, management, marketing and production. It does not matter whether a client's employees are located within one office, or an unlimited number of international offices, we can still bring them together to learn and implement specific business processes collectively. Our approach to global localization enables us to provide clients with a truly international service with that all important personal touch. Appleton Greene corporate training programs can be provided virtually or locally and they are all unique in that they individually focus upon a specific business function. All (CLP) programs are implemented over a sustainable period of time, usually between 1-4 years, incorporating 12-48 monthly workshops and professional support is consistently provided during this time by qualified learning providers and where appropriate, by Accredited Consultants.
---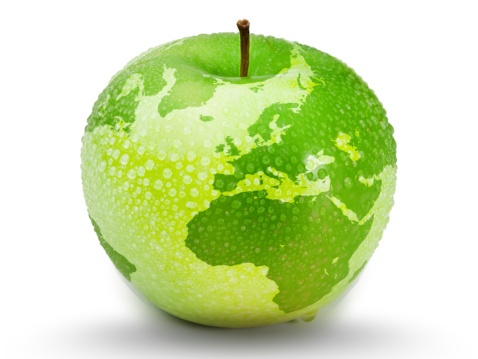 Executive Summary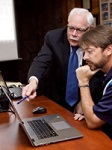 Business Optimization – History
In 2009 Mr. Erickson, developed a business consulting process to help owners of small and medium sized businesses improve the performance and ease of operations of their companies. This process evolved into the Business Optimization Process (BOP).
His consulting services initially focused on helping these owners learn how to better operate their businesses by applying sound business principles to their sales, operations, distribution, and financial management areas. Mr. Erickson's knowledge and experience came from years of working in various technical, managerial and executive positions in large and medium sized corporations. He felt the best way to effectively improve business performance was to integrate the concepts of Systems Theory and Thinking, the Theory of Constraints, and Transformational Leadership into a comprehensive management process.
Systems Theory and Thinking apply to the way any organization operates. Organizations are systems and thus are influenced by certain laws, characteristics and principles. Change becomes easier when these laws, characteristics and principles are understood as they apply to a given organization. The Theory of Constraints applies to any organization and, in a nutshell, says that the throughput or performance of any organization is limited by a single constraining point. Finding and correcting this constraining point immediately improves a company's throughput capacity and thus its performance. Transformational Leadership is a style of leadership that effectively creates focus throughout an organization by having a clear vision of what needs to be accomplished. This vision is the driver behind the leadership efforts and is effective at motivating the people throughout the organization to accomplish the improvements needed.
As his client base grew Mr. Erickson began to expand his approach to the way his company provided consulting services. The approach evolved into a four phase business improvement model ("Model") where all phases are interrelated and interconnected. These phases were specifically developed to help owners create the improvements needed in their business so they would have the freedom to do what they would want with their business. The Model guided business owners in effectively improving their business from how their business was currently operating to how it needed to operate in order to meet the owner's goals.
The first phase of the Model was the Planning phase. This phase included a combination of Ownership Planning and Business Planning. The philosophy of the Model is that a business is basically one of several tools an owner chose to help them achieve their personal goals. Therefore, business planning was driven by the results of ownership planning. Ownership planning was the owner assessing what they want from life and how their business fits into their wants.
Planning led to the second phase, which was Optimization. During this phase the flow of work through the sales, operations, distribution, and financial areas of the company was first balanced and then systematically increased to improve the capacity, throughput and profitability of the company. This phase included improving operating processes and philosophies as well as applying cash management principles to the financial management practices so that targeted cash flow was realized from these profits.
The third phase was Building Value, which has to do with building sustainable and growing business value. This phase included developing managerial depth and processes, and implementing business communication tools that allowed those within the business to know what was expected of them and to give them feedback on the results of their efforts. The fourth phase of the Model included a process of ensuring that the owner had the proper financial base and documentation in place to ensure a smooth transition and successful exit.
As Mr. Erickson applied the principles of the Model to a growing number of businesses the need for teaching change management principles became more apparent. Most people, especially those in an ownership or executive management position understand the difficulty that change brings to any organization. The concept of resistance to change is all too apparent anytime an organization goes through change. Mr. Erickson used his corporate experiences in having led change efforts in large and medium sized companies and the knowledge gained through a formal post graduate business education to expand on the processes he used in the Model. The Model is the forerunner of the BOP.
---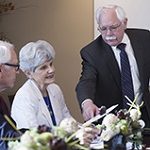 Business Optimization – Current Position
The BOP is a corporate focused training program that effectively creates change throughout a company. One of the problems many companies have with their current training programs are they tend to focus on improving one area with the idea that if that area is improved the whole company should improve. Often company leadership believes the key problem lies in one area when in fact it may lie in a different area. When this happens, the effect from the training efforts are diminished and results in little to no real improvement in the overall performance of the company.
There are two prevalent reasons training efforts fail. These reasons are that the focus is on the wrong area and the training itself involves a limited number of employees. Owners who want to see improvement in the overall performance of their companies need to implement training processes that address the company as a whole and that are deigned to find and correct the right area. The BOP is designed to do just that.
As explained in the previous section the BOP has its roots in the Model. It is an improvement process that starts at the top of an organization and systematically focuses the entire organization on solving the one issue that is most limiting the performance of a company. In this way the whole organization is involved at different levels and each person involved learns the improvement process as it applies to their function within the company. It is a way to focus everyone's efforts on solving the most critical problem. This approach puts everyone in the same boat and rowing in the same direction.
In the fast-pace world of competitive businesses it is becoming harder to find ways to effectively increase revenues and profits. It is becoming increasingly important that companies find ways to increase their performance while achieving a quick return on every training dollar they spend. It is also becoming increasingly important that companies create a working environment that is conducive to employee retention.
The BOP is designed to guide a company through the process of effectively implementing change. It is a process that involves employees from just about every job level beginning with the Owner and working its way through management, supervision and the rank and file employees.
The reason the BOP is effective is in the way it integrates the management concepts of Systems Theory and Thinking, the Theory of Constraints and Transformational Leadership. The BOP intertwines these established concepts into a process that focuses the resources of a company to achieving a single goal. This goal is finding and fixing the problem that is most limiting or constraining a company from improving its performance. Using this approach allows the focus to systematically funnel down to those who have the greatest impact on solving this problem.
The BOP by its nature able to help create significant changes in the way a company performs without creating a lot resistance to change companies often experience. Dealing with resistance to change can end up being expensive in the form of lost production and increased human resource and management issues, not to mention delays in achieving the benefits realized when the change is fully implemented.
Owners are also looking for ways to create significant improvements while minimizing disruption caused by people who are not cooperative or supportive of the change process or where working on the wrong problems or making the wrong decisions end up actually hurting the performance of a company rather than improving it.
The BOP is also a process that engages the employees in a way that reduces employee issues while creating skilled teams of employees that effectively and continually improve the company. This makes it easier to hire and retain employees, which reduces turnover. Reduced turnover has a direct impact on future training costs and a company's ability to compete in today's world of growing economies and opportunities. The BOP is a process that once learned can be repeated over and over again. It is an ongoing process that allows companies to rapidly identify and solve the current problem that is most constraining or limiting its ability to continually improve. The BOP gives companies an unsurpassed way to accelerate their performance, which can give them a competitive edge in today's marketplace.
---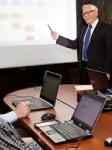 Business Optimization – Future Outlook
As competition increases it is going to become more important to increase the way organizations approach employee skill enhancement and organizational effectiveness. It is also going to be more difficult for business owners to find the time and resources to implement effective training that improves overall organizational effectiveness. On top of these two challenges many business owners do not know where to begin if they want to improve organizational effectiveness. These are what the BOP is designed to solve. This process is a comprehensive learning system that involves the whole company in a way that focuses the entire organization in improving business performance and giving it the ability to achieve more profits and top line revenue.
Loyalty of employees toward their employers and employers toward their employees seems to be waning. This is happening at the same time that competition for skilled employees is on the rise. Companies not only need skilled workers they also need organizational effectiveness to ensure that every worker is contributing to the goals and objectives of the company. Companies are facing growing competition while at the same time it is becoming more difficult for the consumer to differentiate between competing products and services. This means that a company's organizational effectiveness will become increasingly important in determining its competitive advantage.
As we move into the future, corporate training will need to be increasingly focused on moving the whole organization toward achieving its goals. It will also become increasingly important to include and solicit participation from all employees from the top executives to line employees. One of the challenges will be to accomplish this type of training with minimal to no disruption of existing business requirements.
It will become increasingly important that future corporate training involves the whole organization beginning with articulated goals that are established at the top. The goals must be apparent to everyone throughout the organization and must drive the training focus. In order to have a positive effect on the whole organization, and thus improve overall performance, corporate training must be geared to the whole company, not just a few individuals.
The old saying, "the more things change, the more they stay the same", will continue to be true. Regardless of the growth in technology, companies still need to operate using time-tested principals. These time-tested principals include the role of leadership in providing direction to an organization, the importance of teams in organizational effectiveness and the need for people to have the necessary skills while feeling they are important as individuals.
The BOP is ideal for those companies who need to improve their overall organizational effectiveness. Because the process systematically works its way down through a company it aligns everyone in contributing toward reaching corporate goals. It helps owners develop, quantify and articulate goals. It helps develop varying leadership skills with individual throughout the organization. It creates synergy among employees by developing effective team work at all levels. As a result it develops effective and efficient organizations, and it does this in a systematic way that creates little to no disruption, nor adds undue burden to any employee, from the top of the organization to the bottom.
As competitive pressure increases companies will continue to need to improve their marketing, human resource and technical skills. There are many types of training programs designed to help companies in these areas. However, it will become increasingly important for companies to also improve their overall organization effective and skills, beginning at the top and including everyone within the organization. The solution to improving this organizational effectiveness will be significantly helped by processes like the BOP.
---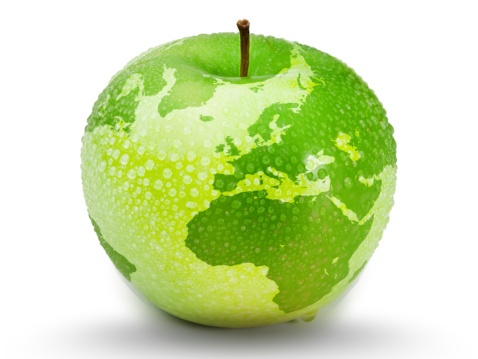 Curriculum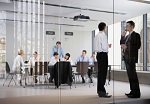 Business Optimization – Part 1- Year 1
Part 1 Month 1 Getting Started
Part 1 Month 2 Second Step
Part 1 Month 3 Leadership Team
Part 1 Month 4 Team Goals
Part 1 Month 5 Team KPIs
Part 1 Month 6 Company Workflow
Part 1 Month 7 Management Team
Part 1 Month 8 Department KPIs
Part 1 Month 9 Throughput Analysis
Part 1 Month 10 Project Team
Part 1 Month 11 Team Development
Part 1 Month 12 Departmental Workflow
---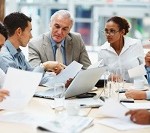 Business Optimization – Part 2- Year 2
Part 2 Month 1 Department Metrics
Part 2 Month 2 Problem Solving
Part 2 Month 3 Communicating Goals
Part 2 Month 4 Identifying Constraints
Part 2 Month 5 Process Mapping
Part 2 Month 6 Process Metrics
Part 2 Month 7 Process Improvement
Part 2 Month 8 Impact Analysis
Part 2 Month 9 Improvement Implementation
Part 2 Month 10 Measuring Results
Part 2 Month 11 Reporting Results
Part 2 Month 12 Executive Review
---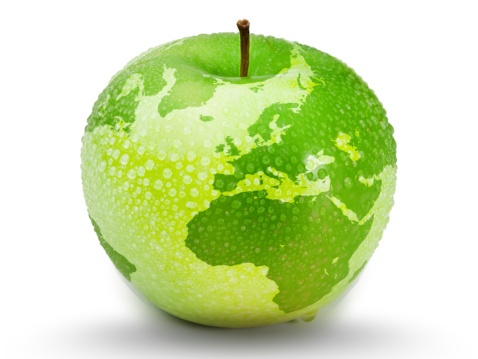 Program Objectives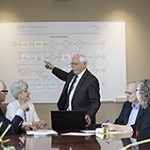 The following list represents the Key Program Objectives (KPO) for the Appleton Greene Business Optimization corporate training program.
Business Optimization – Year 1
Part 1 Month 1 Getting Started The top executive or Owner and his or her senior staff are the participants of this and the next two modules. The objectives are for the participants to gain an overall understanding of the Business Optimization Process referred to as the BOP and to take the initial steps in the implementation of the BOP. The initial step is leaning that BOP is mission driven. It is a corporate focused, team building process that teaches the skills needed to effectively improve an organization's performance. It accomplishes this by training employees to systematically identify and solve the root cause of the problem that is most constraining the performance of the organization. It is a continuous improvement process that once implemented results in a higher level of satisfied customers and a more enjoyable work environment for the employees. These results lead to a financially stronger organization that brings long-term stability and better rewards and job security for everyone. The BOP integrates the principles of Systems Theory and Thinking, the Theory of Constraints, and Transformational Leadership. The participants will develop the mission and vision statements for the BOP. The mission statement clarifies the purpose of the BOP and provides direction for the organization during the implementation of the BOP. The vision statement shows what the company looks like after the mission is accomplished and inspires and challenges people to accomplish the mission. Anytime there is a companywide focus it is imperative that the Owner be the driver behind the effort. This can be scary and daunting to an Owner who already has more work on his or her plate than they can get done and who sees an organization that is in the same boat. Having a corporate focus is extremely important if a company is to see ongoing, sustainable growth. It is also important that this effort be planned and implemented in a way that does not disrupt the critical components of the ongoing business. The participants will gain a basic understanding of Systems Theory and Thinking and how it applies to their organization. Organizations are systems and as such adhere to certain laws, characteristics and principles that when understood make organizational change efforts less stressful and disruptive and more successful in the end.
Part 1 Month 2 Second Step
The objectives are to have the participants set goals and strategies for the BOP and to learn the second principle of the BOP, the Theory of Constraints (ToC). The ToC is a systematic method using the laws, characteristics and principles of System Theory and Thinking to lead an organization through a problem solving process. This process helps employees effectively find the root cause of the problem that is most constraining the throughput of an organization. The mission for the BOP was determined during the first module. During this second module the participants determine the cash flow required to achieve the mission. In order to produce a given level of cash flow a company must achieve a certain level of throughput. Throughput is the amount of products or services a company can efficiently produce and deliver to a client in a specific period of time. Once the level of throughput is determined strategies to achieve this throughput need to be developed. Often goals are throttled back because of perceived throughput limitations that set artificially low ceilings that Owners accept. They accept these ceilings because they are unsure how to effectively raise them. The focus of ToC is on improving overall throughput of a company. ToC starts with the premise that the goal of every company is to make money. Historically, companies have more often than not concentrated on reducing costs to make more money. Though controlling costs is obviously important it is always a short term focus and often ineffective in creating long term improvement. Without increasing throughput, improvement is eventually limited by the amount of costs that can be reduced. The ToC aligns the whole organization to focus on company goals and improving key areas to achieve these goals. ToC is designed to not only improve the bottom line but to create a culture of cooperation and the creative energy needed to reverse entropy and overcome inertia which are inherent in any system. In almost all cases owners want is to maximize company profits in ways that benefit not only themselves but their employees, customers and vendors, and the local community to which they belong. Along with maximizing profits, most owners want to improve employee morale, reduce management stress, increase leadership throughout an organization, reduce overhead, and improve customer relations and retention. ToC accomplishes the above by harnessing every employee's abilities in a synergistic way that accelerates a company's performance. The results from implementing the BOP approach are not only improved business capacity and performance but improved worker loyalty, skill sets, productivity and satisfaction.
Part 1 Month 3 Leadership Team
The objectives of this module are for the participants to establish the Leadership Team and to learn the principle of Transformational Leadership. Not only is the application of Systems Theory and Thinking and the ToC essential to effectively improving company performance, so is leadership. Therefore, the third step in learning about the BOP is the need to develop transformational leadership skills in people throughout your company starting with the participants of this module. Transformational leadership is where the leader first creates a vision that is used to drive the organization forward. In order for the vision to drive the organization the leader must share it with his or her followers and the followers must understand and buy into it. The leader then helps his or her followers identify what needs to change in order to achieve the vision. This leadership style uses the vision as the starting point to inspire followers. This vision creates the energy and commitment among the followers to implement the required change. The BOP trains various employees throughout a company on leadership principles and skills. These individuals apply these principles and skills as they lead the various teams that are formed to implement the required changes. During the first module the Owner and his or her senior staff developed the mission for the BOP and the vision of what it looks like when the mission is accomplished. The participants learned Systems Theory and Thinking and how its laws, characteristics and principles apply to their company. During the second module the same participants determined the cash flow and throughput levels required to achieve the mission and set strategies to accomplish these levels. The participants learned the concepts of the ToC and how Systems Theory and Thinking is integrated with the tools of the ToC to create the change necessary to accomplish the mission. During this third module the Owner and his or her senior staff will integrate what they learned about Systems Theory and Thinking and ToC with the principles of Transformational Leadership in order to have a foundational understanding of the BOP. At the end of the module the Owner will select participants for the Leadership Team of which he or she is the team leader.
<