Process Improvement
Accredited Consulting Service for Dr. Johnson DBA MBA BS Accredited Senior Consultant (ASC)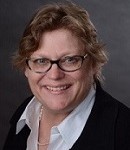 The Appleton Greene Accredited Consultant Service (ACS) for Process Improvement is provided by Dr. Johnson and provides clients with four cost-effective and time-effective professional consultant solutions, enabling clients to engage professional support over a sustainable period of time, while being able to manage consultancy costs within a clearly defined monthly budget. All service contracts are for a fixed period of 12 months and are renewable annually by mutual agreement. Services can be upgraded at any time, subject to individual client requirements and consulting service availability. If you would like to place an order for the Appleton Greene Process Improvement service, please click on either the Bronze, Silver, Gold, or Platinum service boxes below in order to access the respective application forms. A detailed information guide for this service is provided below and you can access this guide by scrolling down and clicking on the tabs beneath the service order application forms.
Consultant profile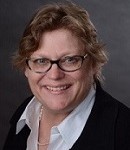 Dr. Johnson is an approved Senior Consultant at Appleton Greene and she has experience in management, marketing and customer service. She has achieved a Doctorate of Business Administration, a Master of Business Administration and a Bachelor of Science in Business Administration & Journalism. She has industry experience within the following sectors: Utilities; Energy and Consultancy. She has had commercial experience within the following countries: United States of America; Canada; Switzerland; United Kingdom and France, or more specifically within the following cities: Washington DC; Vancouver; Geneva; London and Paris. Her personal achievements include: developed industry best practices; facilitated meetings to reach consensus; wrote 5 books on emerging technologies; completed more than 150 research projects; developed research protocols. Her service skills incorporate: project management; technical analysis; meeting facilitation; presentations and research & analysis.
To request further information about Dr. Johnson through Appleton Greene, please CLICK HERE.
---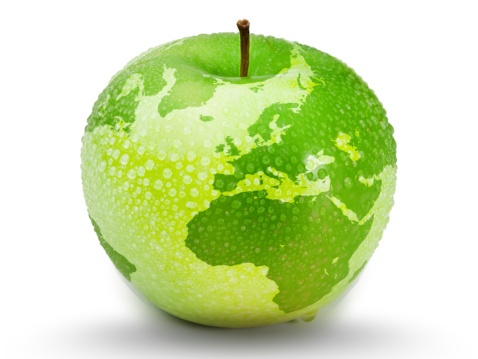 Executive summary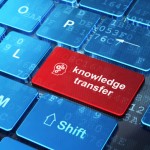 Process Improvement
Heraclitus, a Greek philosopher, is quoted as saying "change is the only constant in life." That is especially true for businesses as they face a dynamic market, changing customer needs, and new competitive threats. This is even more true for organizations as they transition from a highly certain to a less uncertain business environment, whether it is through changing policies, new types of regulatory requirements, or emerging and unproven technologies. Dr. Johnson has spent her career helping companies identify the best ways to adapt to changes at all levels. Most particularly, Dr. Johnson has been involved in helping large energy organizations refine and reconfigure their product offerings to meet new customer demands and regulatory goals.
The term "process improvement" encompasses a wide range of activities ranging from gathering data at the strategic level to guide an organization or redesigning operational tactics to ensure that a particular program is successful. It begins by gaining a strong understanding of the current market dynamics, and then identifies through various research strategies the gaps that exist between the current program offerings and the market needs. Lastly, it concludes with a set of actionable recommendations that can provide insight in program realignment that can be implemented both at a strategic and tactical level.
While the field of process improvement is often filled with intriguing graphics and complex software, the real heart is to gain a deep and thorough understanding of the challenges that are uniquely facing this organization or specific program. Dr. Johnson draws on her in-depth experience in analyzing energy programs for the past 25 years. Her experience in conducting both primary and secondary research, benchmarking, and customer surveys will be used to provide her clients with the information they need not only to survive in a changing market but to actually thrive.
---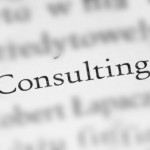 Service Methodology
For each assignment, Dr. Johnson focuses on answering the following ways: 1) What is the current situation? 2) How is the organization performing relative to stated goals and objectives? 3) What needs to change? 4) How is success defined? These activities are described next.
Market Characterization: This first step gathers information designed to answer the question "What is the current situation." Dr. Johnson begins by gathering data from company contacts, reviewing relevant program materials, reviewing the competitive landscape, and identifying current threats and opportunities. The scope of this review is dictated by the specific needs and challenges facing a particular organization or program.
Performance Assessment: This next step primarily focuses inward to determine how the program or organization is performing relative to stated goals and objectives. This analysis will include reviewing the entire operations cycle for a particular program or organization, developing a process flow diagram, and identifying where there may be gaps or deficiencies. Another element of this assessment may be to conduct a benchmarking review of peer-related programs to identify key success factors.
Identifying Opportunities: Building on the information gathered from a deep understanding of both the outside competitive landscape and the internal operations, Dr. Johnson will continue her assessment to identify "What needs to change." This task may include conducting interviews with key stakeholders, project staff, trade allies, customers, and even competitors. In addition, she will compare the results from this assessment with the findings from the benchmarking analysis and market characterization and provide actionable recommendations for program improvement.
Defining Success: Once the recommended solutions have been implemented, it is critical to monitor and measure progress. Dr. Johnson will identify the critical metrics that are needed to gauge both the short and long term success of these recommended improvements, and develop a recommended reporting time line and progress updates.
---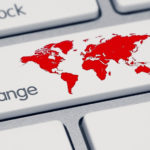 Service Options
Companies can elect whether they just require Appleton Greene for advice and support with the Bronze Client Service, for research and performance analysis with the Silver Client Service, for facilitating departmental workshops with the Gold Client Service, or for complete process planning, development, implementation, management and review, with the Platinum Client Service. Ultimately, there is a service to suit every situation and every budget and clients can elect to either upgrade or downgrade from one service to another as and when required, providing complete flexibility in order to ensure that the right level of support is available over a sustainable period of time, enabling the organization to compensate for any prescriptive or emergent changes relating to: Customer Service; E-business; Finance; Globalization; Human Resources; Information Technology; Legal; Management; Marketing; or Production.
---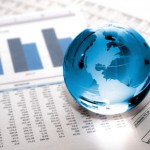 Service Mission
Dr. Johnson is committed to providing her clients with "analysis that makes sense." She helps clients design, implement, and deliver effective energy efficiency programs during these exciting and challenging times in the Demand-Side Management and Clean Energy fields. Throughout her career, she has been working in both the residential and commercial customers that are served by a variety of energy organizations. She provides top notch analysis and practical solutions in an easy to understand way.
In her career, she has served as a technical advisor to six regulatory commissions in the United States and Canada. She has also written more than 150 reports that analyzed the strengths, weaknesses, and opportunities to improve energy efficiency and conservation programs for utilities across the United States and Canada. She is a frequent and sought out speaker at industry conferences throughout the US and Canada as she shares the insights, best practices, and lessons learned to refine and improve energy efficiency programs.
In particular, Dr. Johnson would like to share the lessons learned in working in the North American energy efficiency community with organizations facing similar challenges in Europe. For example, she has developed several well-regarding industry protocols on program evaluation that could be easily adapted for the European market. These approaches can be used to help energy organizations refine their product offerings to meet both internal as well as the broader external policy goals set in place by the European Union. These methods are especially relevant as the emphasis on developing a clean energy economy becomes more critical. Dr. Johnson has a strong track record in helping companies succeed in this market and welcomes the opportunity to share these insights with organizations in new and emerging markets.
---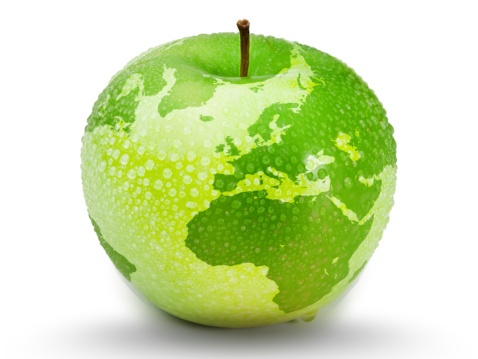 Service objectives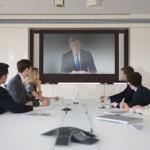 The following list represents the Key Service Objectives (KSO) for the Appleton Greene Process Improvement service.
Market Research
The strongest foundation of any successful plan is to gather and analyze data from a variety of sources. This approach is described as "triangulation" because it relies on collecting data from a myriad of perspectives both internally and externally. This approach also minimizes bias from any single data source, since the findings are not based on one single data point. Market research relies on gathering both qualitative and quantitative data. Methodologies that are primarily qualitative in nature include reviewing relevant program materials, conducting a literature view, and reviewing previous reports and analyzes. Quantitative data methodologies gather critical information from stakeholders, staff, and trade allies using a combination of open and closed-ended survey instruments. The topics range from understanding program operations to assessing overall satisfaction and identifying areas for program improvement. The mix of market research techniques will be tailored to the specific needs of the clients and designed to gather the most relevant and useful information. In general, the types of methodologies that are most effective in identifying a successful strategy for process improvement are to: conduct a review of relevant program materials; identify and summarize the key metrics in the program tracking database; conduct in-depth interviews with key stakeholders including program staff and decision-makers; and conduct surveys with key accounts, program participants, and trade allies. The focus of the market research should be to identify the current trends, challenges, and emerging opportunities and use this information to develop a plan of action that is based on a careful assessment the current challenges and emerging opportunities.
Benchmarking
Program benchmarks are extremely important to implementing process improvement. Benchmarking studies allow an organization to set realistic goals, measure progress over time, and identify areas for improvement. This is especially important when programs are in a fast-changing industry or subject to new types of barriers that can impede success. To achieve this KSO for process improvement, the analysis will provide way to leverage the benchmarking results into actionable recommendations that will lead more-effective programs with higher overall program impacts. There are two critical areas to consider in developing a benchmarking study: 1) identify an appropriate peer group for comparison and 2) identify easily quantifiable metrics that can be tracked over time. First, it is important to identify those peer programs that have similar characteristics such as targeting the same type of customer; offering the same type of services; using the same type of delivery channel. It is very important the comparisons are "apples to apples" not "apples to tangerines." The second critical element is to identify the key metrics that can be tracked and compared over time. These should be metrics that will not only provide useful information to improve program operations, but also should be metrics that can be consistently measured over a period of time. Typical kinds of key benchmarking metrics include: number of participants; conversion rates; savings achieved; and number of services delivered. These types of metrics are often described as "outcome metrics" since they are focused on objective and measurable results rather than qualitative assessments of program success. Lastly, these metrics should be relatively easy to gather and measure over time.
Gap Analysis
This is an extremely effective analytical technique that allows organizations to understand the critical factors hampering program success. It begins by understanding the current state of the program and then moves onto to identify the best way that the program can be optimized to lead to long-term success. While gap analysis can be used at either the program or organizational level, it is an especially useful technique to improve program operations. While benchmarking focused on looking outward, gap analysis is designed for introspection. Each critical aspect necessary to program success is identified and then compared to ideal market conditions. These aspects should include: analyzing program delivery methods; marketing and outreach strategies; the role of contractors or trade allies, distributors and other key partners necessary to program success; the value proposition and key components of the program offering; the price to customers as well as opportunities available to reduce the initial cost such as financing; participation requirements; and any unique program features. The next step are to determine what are the critical factors that are needed for future success. Many of these attributes may have already been identified in the benchmarking study- and are likely used by top performing program peers. Lastly, the analysis identifies what the program must do in order to improve. The recommendations are then reviewed and prioritized to ensure the final result will lead to program success. This is an effective analytical tool because it first identifies gaps in the current program operation and then identifies potential remedies to consider.
Program Evaluation
A program evaluation refers to a set of activities that are designed to measure program performance relative to stated goals or objectives. Specifically, this task focuses on determining whether a program has achieved its objectives, expressed as measurable performance standards. Depending on the focus, evaluations may examine all aspects of program operations essential to overall success. This type of evaluation, also called a process evaluation, will provide the information necessary to explain the linkages between program inputs, activities, outputs, and outcomes. Another approach is to look only at the measurable impacts from the program, and estimate what would have occurred in the absence of the program, in order to assess the program's net impact. A third type of program evaluation is to determine overall cost-effectiveness. This is particularly important in the context of utility-programs, since they need to meet specific regulatory requirements. Cost-effectiveness analyses compare a program's outputs or outcomes with the costs (resources expended) to produce them. Cost-effectiveness analysis assesses the cost of meeting a single goal or objective, and can be used to identify the least costly alternative to meet that goal. No matter what type of evaluation strategy is used, the overall goal of a program evaluation is to document program strengths and weaknesses. It is an especially effective management tool as it can serve as an "early warning system" to alert management to issues that may derail program success. Overall, program evaluations provide useful information regarding the success of the current program design; the success of the current program administration; the effectiveness of program implementation and delivery; and the market response.
Performance Tracking
Performance tracking is the ongoing monitoring and reporting of program accomplishments, particularly progress towards pre-established goals. However, it is important that the program tracking database actually tracks measurable actions. For example, it is not sufficient to simply list the number of customers who signed up for an informational meeting, but rather it is more important to track how many customers actually participated in a follow-up activity. Performance tracking also has to be relatively easy for staff and contractors to report. If the paperwork is too burdensome, the contractors or customers may not fill out the application or rebate forms completely. Generally, the critical metrics that need to be tracked in order to manage a successful utility program would include: number of visits to the program website; number of click throughs; number of measures installed by contractor or sold through retailers; processing time for rebate applications which would include key dates such as the initial application date, the approval date, and the date a rebate was sent. In addition, there should be regular reviews of the key performance tracking data, ideally on a monthly basis. The actual results should be compared to the estimated results and if they are below estimates, this can spur program management to investigate further. Lastly, these results should be compared on a monthly, quarterly, and annual basis to identify if there are specific trends in program participation. This is an especially useful way to determine the overall success of marketing and advertising campaigns, in particular.
---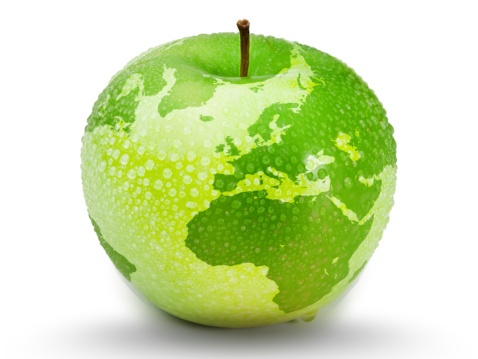 Testimonials
Company Image/Logo 1 (Align Right) on Web Page
Company Name 1
Testimonial Content 1
---
Company Image/Logo 2 (Align Left) on Web Page
Company Name 2
Testimonial Content 2
---
Company Image/Logo 3 (Align Right) on Web Page
Company Name 3
Testimonial Content 3
---
Company Image/Logo 4 (Align Left) on Web Page
Company Name 4
Testimonial Content 4
---
Company Image/Logo 5 (Align Right) on Web Page
Company Name 5
Testimonial Content 5
---
More detailed achievements, references and testimonials are confidentially available to clients upon request.

---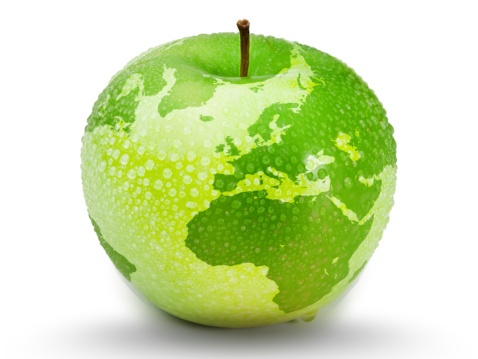 Industries
This service is primarily available to the following industry sectors: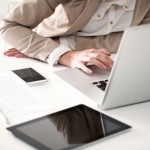 Utilities
The utility industry is facing a time of turmoil—even greater than the era of deregulation in the 1990s. The business model that began when Thomas Edison invented the first light bulb and established a basic distribution system has now evolved into a highly complex industry. The new watch words for utilities, especially electric utilities, as the look towards the next planning horizon are now longer "reliability," "safety," and "stability." Instead, the industry must now start to embrace new terms of "adaptation," "evolution" and transformation." And this makes it even more important than ever that the utility industry has the management, staff, and insight required to move confidently ahead. According to the Energy Information Administration's Annual Energy Outlook 2017, total electric power industry capability in the United States is forecasted to increase a total of 20 percent annually from 2017 through 2040. While coal capability is expected to decrease 35 percent, renewable or clean energy will increase their capacity by 117 percent over the 2017 to 2040 forecast period. But, despite these gains, electricity demand is projected to increase at an annual rate of .08 percent from 2017 to 2040.
So the utility industry's challenge is to deliver power in an increasingly resource-constrained world while also meeting increasing demand. So what is a utility to do? Over the past few years, there has been quite a revolution occurring within the electric utility industry. Non-traditional energy sources are starting to gain popularity as they become even more affordable. The overall consensus among utility executives is that the entire industry is moving towards a cleaner and more distributed grid and that the state and federal regulators will be actively facilitating this transition. And this means that utilities will have to source more power from low-carbon generation and retire base load plants, while also preparing for growth of distributed resources like rooftop solar and thermal storage.
---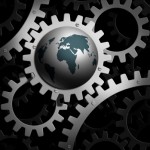 Energy
The United States is a leader in the production and supply of energy. U.S. energy companies produce oil, natural gas, coal, renewable fuels, as well as electricity from clean energy sources such as wind, solar, and nuclear power. U.S. energy companies further transmit, distribute, and store energy through complex infrastructure networks that are supported by emerging products and services such as smart grid technologies. The total investment in the U.S. energy sector is estimated to be $280 billion in 2015. Most of this energy came from fossil fuels (25%) while 22% came from natural gas. Nuclear power supplied 8.4% and renewable energy supplied 8%. Perhaps one of the most promising development in the energy industry is the emergence of renewable energy. In 2014, renewable energy in the United States accounted for 13.2 percent of the domestically produced electricity in 2014,[ and 11.2 percent of total energy generation, according to data provided by the Energy Information Administration.] As of 2014, more than 143,000 people work in the solar industry and 43 states deploy net metering. Renewable energy reached a major milestone in the first quarter of 2011, when it contributed 11.7 percent of total U.S. energy production (2.245 quadrillion BTUs of energy), surpassing energy production from nuclear power (2.125 quadrillion BTUs).
Today, the United States produces more geothermal energy than any other country (2,640MW); more biomass power than any other country (15,407 MW); enjoys the second largest wind industry (73,751 MW); the third largest hydropower industry (79,298 MW); and the fourth largest solar industry (27,810 MW). The International Renewable Energy Agency (IRENA) projects that by 2030, the share of renewables in the total U.S. energy mix could reach 27 percent. This would mean an increase from 134 GW of renewable energy in 2010 to over 700 GW in just two decades. On this trajectory, the United States already had the second highest investment in the world in 2015, with nearly 16GW of new renewable energy capacity and $91 billion in clean energy transactions according to Bloomberg New Energy Finance. In 2015, while clean energy investments slumped in Europe and Brazil, the United States increased by 8 percent and accounted for 17 percent of the world's total new renewable energy investment. The energy efficiency market continues to grow. According to the Edison Electric Institute, electric energy efficiency programs have save more than 124.6 billion kilowatt hours in 2012 alone, more than enough to power 11.5 million homes for a year. In addition, investments in energy efficiency technologies exceeded $15 billion in 2012, while current efficiency standards have continued to move the market towards more efficient and durable products. The United States is also an international leader in the development and deployment of smart grid technologies and services. This sector is also encouraging increasing investments in technologies that allow utilities to connect to renewables, shift demand, and install smart meters.
---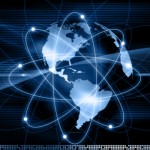 Consultancy
Ever since the Oracle at Delphi, people have sought out experts for advice and counsel. While the first consulting firms emerged during the industrial revolution, consulting has become an increasingly specialized field. It now encompasses a variety of specialty areas and a myriad of academic disciplines. Consultants have specialized skills on tasks that would involve high internal coordination costs for clients, such as organization-wide changes or the implementation of information technology. In addition, because of economies of scale, their focus and experience in gathering information worldwide and across industries renders their information search less costly than for clients. Organizations engage these outside consultants to provide technical advice in an objective manner. Consultants are most effective when they are hired to provide independent analysis and thus not be influenced by internal corporate pressures and politics. In addition, these consultants also bring specialized expertise based on industry best practices and innovations—many of which they may have developed. In addition, consultancies can provide advice on organizational change management, process analysis, technology implementation, strategy development, or operational improvement services.
Consultants often function as conduits for organizations to obtain both information and knowledge, and often external consultants can provide these bridging services more economically than by using a firm's internal resources. Consultant services range from an expert or prescriptive approach to a more inclusive and facilitate approach. In the expert approach, the consultant takes the role of expert, and provides expert advice or assistance to the client. However, both approaches are equally appropriate to help clients navigate changes in a dynamic economic environment.
---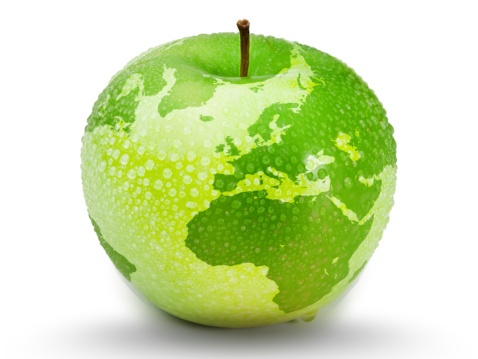 Locations
This service is primarily available within the following locations: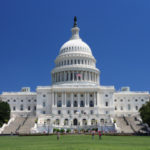 Washington DC
Washington DC is also the headquarters for the Department of Energy and the Environmental Protection Agency. Both of these organizations have missions to promote energy efficiency, clean energy technologies, and smart grid innovations. For the past several decades, the federal government, led by the DOE and EPA, have partnered with private industry to invest in five clean energy technologies. The cost of land-based wind power, utility and distributed photovoltaic (PV) solar power, light emitting diodes (LEDs), and electric vehicles (EVs) has fallen by 41% to as high as 94% since 2008. These cost reductions have enabled widespread adoption of these technologies with deployment increasing across the board. The District of Columbia leads all U.S. cities in the number of Energy Star-certified buildings, surpassing the much larger city of Los Angeles, California for the first time in 2014. One of the largest solar energy installations in Washington, DC, is located on the roof of the U.S. Department of Energy's Forrestal headquarters building. The installation generates about 230,000 kilowatt hours of electricity per year. In 2015, 73% of retail electricity sales in the District of Columbia went to the commercial sector, and only 2% went to the industrial sector, reflecting the District of Columbia's large concentration of government buildings and museums as well as government-related activity. The District of Columbia has adopted a renewable portfolio standard (RPS) requiring that 50% of its electricity come from renewable sources by 2032, including at least 5% from solar energy. Only four states have set higher RPS requirements.
---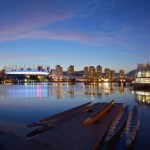 Vancouver
Vancouver bills itself as "the first major city in North America" to enact a major policy that accelerates its emphasis on clean and green technologies. The city will now require zero require zero emissions from any new buildings by 2030, based on a policy approved in 2016. This new initiative will lead to a fundamental shift in the way buildings are designed and built in Vancouver in less than 10 years. Vancouver has also been a staunch supporter of green energy. The province of British Columbia requires a carbon tax, so living in a zero-emissions house means no tax on the gas you might otherwise use to heat your home. Since 2004, Vancouver required civic buildings attain the LEED Gold efficiency standard, with rezoning developments similarly compelled starting in 2010. The Winter Olympics that year spurred the development of a new athletes' village downtown, and Vancouver used that as a showcase for ultra-high-efficiency building techniques . In 2011, it adopted a "Greenest City" goal for 2020, and last year it approved a strategy to achieve 100 percent renewable energy use by 2050. The city government is leading by example here by requiring that all new city-owned and Vancouver Affordable Housing Agency projects must now meet that standard. The city council will also fund a non-governmental Zero Emissions Building Centre of Excellence to help gather and spread the knowledge needed to complete zero-emission buildings. The ambitious targets and deadlines place Vancouver at the forefront of the sustainable building movement, and their policy will likely serve as a model for more cities to come. What makes the plan revolutionary is that the city is ditching the standard long used by green building codes – energy efficiency – and instead benchmarking on absolute emissions. Vancouver is paving the way for developing an aggressive and effective approach to promoting not just energy efficiency but also clean energy technologies.
---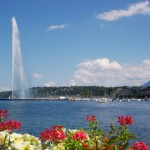 Geneva CH
Geneva is the world headquarters for some of the most advanced and innovative research on energy advances and reducing carbon emissions. It is the location of the International Energy Agency which tracks progress on reaching energy efficiency advances across the he IEA works to ensure reliable, affordable and clean energy for its 29 member countries and beyond. Our mission is guided by four main areas of focus: energy security, economic development, environmental awareness and engagement worldwide. The IEA believes that the world needs a clean energy revolution in order to break dependence on fossil fuels. Geneva is also at the forefront of the Switzerland's decision to gradually phase out nuclear power and to reduce by a fifth its greenhouse gas emissions by 2020 with domestic measures only. In the absence of nuclear power, maintaining sufficient electricity capacity will require strong policies to promote energy efficiency and renewable energy. Energy research at the University of Geneva (UNIGE) deals with the development and application of methodologies for the analysis of energy systems and thereby supports the energy turnaround in Switzerland and in other countries. The research focuses on energy efficiency and renewable energy advances in electricity and gas. Research in energy advances at the University of Geneva has close collaborative links with numerous academic and non-academic partners in Switzerland, Europe and overseas as well as with international organizations in Geneva and elsewhere. The projects conducted are funded by the Services Industriels de Genève (SIG), Swiss National Science Foundation, the Swiss Federal Office of Energy, cantonal authorities, the Swiss Competence Centers for Energy Research (SCCER), the European Commission, utilities, companies and other organizations.
---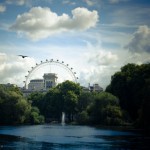 London UK
Energy has been a policy priority for London's government for many years. The city is focusing on reducing carbon emissions, increasing security of supply and capturing the economic opportunities of the transition to a low carbon capital. In 2016, the mayor set a target f 80 percent reduction in carbon emissions by 2050, relative to 1990 levels. Between 2008 and 2011, all but one London Borough identified carbon emissions as a priority in their Local Area Agreement, and many have fuel poverty reduction aims in place. Action on energy efficiency in London has been driven by a mixture of energy supplier obligations, energy efficiency programs and a new city by energy services company called 'Energy for Londoners', which helps Londoners to generate more low-carbon energy and increase their energy efficiency. London set an ambitious target it in its 2011 Climate Change and Energy Strategy. To date, London is starting to make significant advances by making significant upgrades to the efficiency of London's homes and office buildings. To date, there have been insulations of more than 350,000 lofts and 257,000 257,000 cavity walls in London, 803,000 efficient boilers and 400 households have low carbon heating, and 19,000 now have solar PV installations. There have also been significant improvements in public buildings which include £93m investment in 619 public buildings. Many of these efficiency improvements are delivered by London businesses, thus bolstering the local economy as well.
---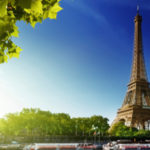 Paris FR
Paris was nicknamed the "City of Light" because it was a the center of education and ideas during the Age of Enlightenment. In 1828, Paris began lighting the Champs-Elysées with gas lamps, and earned the nickname "La Ville-Lumière" or The City of Light. Perhaps it is fitting then, that Paris was the location of the historic 2015 Paris Agreement, a significant policy document regarding climate change. The Agreement will help to guide the world towards a global clean energy transition. This transition will require changes in business and investment behavior and incentives across the entire policy spectrum. The Paris Agreement is the first multilateral agreement on climate change covering almost all of the world's emissions. The Paris Agreement was a confirmation of the EU's path to low carbon economy. The EU became the first major economy to present its climate plan on 6 March 2015, reflecting the 2030 climate and energy policy framework set by the least 40% greenhouse gas emission reduction for 2030. This agreement was ratified by almost 200 countries from around the world, focuses on goals and deadlines in reducing energy consumption. Investing in energy efficiency technologies will be critical to achieving the global emissions reduction targets set out in the Paris Agreement. According to a recent report by the IEA, energy efficiency is estimated to create the largest amount of emissions savings by far, causing 49 percent of the projected decrease and will be an important component in reaching the ambitious goals set forth in the Paris Agreement.
---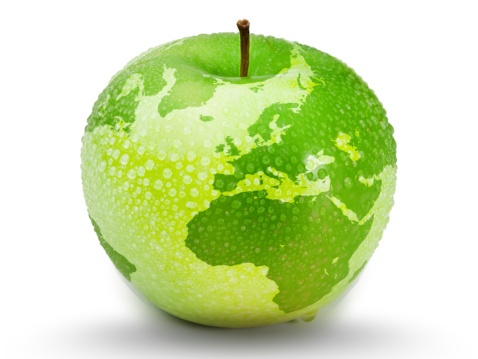 Clients
This service's current clients or employers include: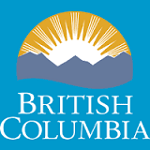 British Columbia Utilities Commission
This is a regulatory agency of the Provincial Government, operating under and administering the Utilities Commission Act ("UCA"). The Commission is responsible for ensuring that customers receive safe, reliable and non-discriminatory energy services at fair rates from the utilities it reg