Dr Jackson PhD – Senior Consultant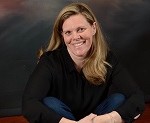 Dr Jackson is an approved Senior Consultant at Appleton Greene and she has experience in human resources and management. She has achieved a Doctorate of Social Work Philosophy and is a Licensed Clinical Social Worker and a
Daring Way Certified Facilitator. She has industry experience within the following sectors: Consultancy; Education; Government; Healthcare and Non-Profit & Charities. She has had commercial experience within the following countries: United States of America, or more specifically within the following cities: Richmond VA; Albany NY; Charleston WV; Fairfax VA and Roanoke VA. Her personal achievements include: facilitated use of Behavioral Health Organizational Assessment; enhanced Learning Management Pathway System; co-developed Online Corporate University; development of Accredited Continuing Education and enhanced Grant Application processes. Her service skills incorporate: transitional growth; systems development; learning pathways; team development and expert facilitation.