Non-Profit Leadership – Workshop 2 (Time Management)
The Appleton Greene Corporate Training Program (CTP) for Non-Profit Leadership is provided by Ms. Anderson MBA BA Certified Learning Provider (CLP). Program Specifications: Monthly cost USD$2,500.00; Monthly Workshops 6 hours; Monthly Support 4 hours; Program Duration 12 months; Program orders subject to ongoing availability.
If you would like to view the Client Information Hub (CIH) for this program, please Click Here
Learning Provider Profile
Ms. Anderson is an approved Certified Learning Provider (CLP) at Appleton Greene. She has experience in non-profit leadership, operations, management and fundraising. After receiving her Bachelors of Arts in Communication from Pacific Lutheran University, Ms. Anderson spent 20+ years in key leadership roles with non-profit organizations focused on healthcare, education and athletics. Ms. Anderson provides coaching and consulting services to non-profit organizations across the United States in one on one and group settings. In addition, Ms. Anderson provides regular training for non-profit leaders through dozens of state non-profit associations, private foundations and colleges across the United States. Ms. Anderson is a sought-after keynote speaker and trainer at non-profit conferences and training seminars. To date, she has worked with 350+ organizations to create shared visions, strengthen both board and staff leadership practices, draft strategic plans and increase fundraising revenues. Her service skills include leadership, organizational capacity building, change management, crisis communication, fundraising, succession planning, board development and staff coaching.
---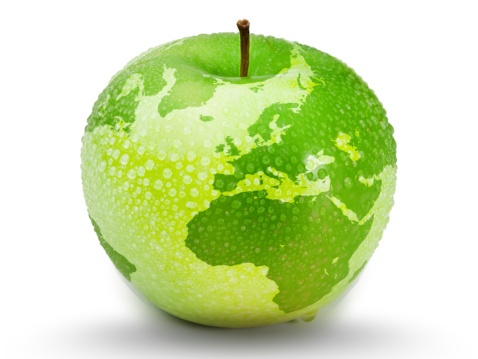 MOST Analysis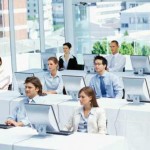 Mission Statement
The day-to-day whirlwind of activity in organizations makes it very difficult for leaders to ensure that their teams are working on what's most important. That's why guarding your time and managing it well is crucial to your success. It's not just about getting it all done – it's also about avoiding burnout and having a sense of contentment and accomplishment at the end of the day.
The more responsibility we have, the more people need our time. As we progress in our careers we're often in more meetings, on more calls, need to have more one-to-ones, and we have more areas across the business we need to stay on top of and drive… there just seems to be more. But the time we have doesn't change. So how do the best leaders make it all work? This course teaches leaders how to heighten productivity by focusing on what matters most to drive the team and business forward.
Plan realistic reactive time
It's tempting and seems sensible to plan 100% of our day. I frequently ask coaching clients, "What percentage of your day on average is reactive?" That is, how much time is taken up by things that arise on the day, which genuinely need your attention and input? The answer is usually between 40–60%. So, by engaging in the discipline of only planning the remaining 60-40% and leaving the rest free for the reality of necessary reaction, we can build a calendar that is sustainable.
Respond realistically
How do we find this extra time so that we can build in substantial necessary reactive time? One way is to push out deadlines even by a day or two. When a donor, asks, "When could we get that?" we often answer habitually with the soonest possible time we could get it to them, taking into account our other commitments in our calendar. But we haven't built in our necessary commitment to reactive time. Suggesting a day or two later, or a week or two later, is often surprisingly met with the response, "That's fine, thanks." Then we can deliver before expected deadlines and still build a little extra time in for our reactive realities.
Avoid the 25-minute meeting rule
People are regularly in meetings that last too long, often with little that directly involves them. One response can be to instigate a 25-minute maximum (or similar) meeting rule. But this seeming quick fix can undermine collaboration and creativity, which typically requires longer, giving people space to brainstorm. Instead, address the root of the problem and challenge managers to ensure and continually check the right people are in the room and encourage people to take some conversations "off-line."
Carve out your best brain time
We all know when our best brain time is – when we have our most productive time for getting heavy thinking work done. For many it is in the morning. Whenever your personal best time is, plan your day to give yourself these energizing windows. If others arrange your calendar, ensure they know to block out this time, and in the case of the organization-wide shared calendar, add this window, as a calendar event to avoid others filling it up with meetings that may not be a priority or the best time for you.
Answer, "Yes…"
It's easy to get frustrated with constant interruptions when in the middle of some work, yet we know people interrupting often genuinely need our input. We can easily unintentionally follow, "Do you have a minute?" with, "No, I'm really busy" or "Yes" but with an accompanying facial expression that shows our frustration or we don't look up from our computer. Great leaders answer either, "Yes, sure" and give their full attention, or "Yes, I'd be happy to chat, let's find a time" and make plans for when it will work. The best leaders are proactive and purposeful about their day, every day. It enables them to use their best brain time, ensure interactions with team are positive and productive, and are energized knowing that they run their diary – not it runs them.
Short list of top priorities
What do you want to get done today? What do you want to get done this week? Write down (with a pen and paper) the most important three or five tasks that come to your mind. Make sure you break your list down to the task (not project) level. Give yourself clear deadlines. Spend about 15-30 minutes to attack this list at the beginning of each day, before unexpected tasks pop up to steal your time and attention. Physically cross things off your list as you achieve them to give yourself a moment of gratification that will propel you onto your next task. Alternatively, you could make a list at the end of the day of all the things you actually got done. This way you focus on what you accomplished versus what you did not. For some people, this is more motivating.
Stop constantly checking your email
Don't be a slave to your email inbox. Have regular times when you read and reply to messages, and resist the temptation to respond to the email pings and pop-ups that will inevitably alert you day and night. If you're unable to quit checking your inbox throughout the day, consider turning off push notifications and other alerts. Silence your phone when you go to bed or leave it in another room to avoid late night or early morning checking. Communicate your "electronically available" times to your co-workers and employees. Let them know that you'll only be replying to emails during these hours. Ask them to only call or text you with "urgent" issues during your "offline" hours.
Create reusable text
Do you frequently write the same chunk of text in many of your emails or written correspondence? Create reusable text blocks that you can add to your email or Word document instead! Write it once and then save it as reusable text. When you need it, you can add it to your email or collateral piece without rewriting the whole thing.
Organize email
Part of spending less time in your inbox is having an organized inbox. Delete emails you'll never want to read again. Unsubscribe from recurring emails you don't actually read. Use labels, folders and categories to organize your inbox. Consider using broad categories like "Action Items," "Waiting," "Reference," and "Archives." If you're good at staying on top of your folders – particularly your "Action" and "Waiting" folders – you could use them as a daily to-do list. Set up some "rules" that automatically sort your email into particular folders as soon as it comes in. Outlook, Gmail and many other email readers allow you to do this. Use a helpful app like Boomerang for Gmail. This one lets you write an email draft and schedule it to send later, "boomerang" a message to disappear from your inbox and come back when you actually need to address it, and get a reminder if you haven't gotten a reply from someone after X number of days.
Use your calendar wisely
Use a calendar that is accessible on all your devices and desktop to keep you in sync. Be committed to transferring any appointments you quickly record on paper onto your main calendar. Schedule specific times to complete a project or task. Most electronic calendars also let you create several overlapping calendars, like Personal and Work. This is a nice feature to use so that you can make sure you don't double-book yourself, while still having the ability to hide certain calendars and focus solely on the rest.
Ask clarifying questions at the start of a meeting
It's hard to get anything else done when you spend most of your day in meetings. Make your meetings more efficient and productive by clarifying the goals and objectives of the meeting at the start. What are you looking to achieve? Agreement? Brainstorming? A list of action items?
Asking these questions to yourself and then the group about meeting goals can keep everyone on track.
Book meetings for less time than you think they will take
If extra meeting time is available, people tend to stretch things out. If there's a sense of urgency about squeezing everything into a shorter amount of meeting time, people tend to get to the meat of the matter and wrap up their points quicker. Remember, if at the end of the meeting time attendees still have questions or concerns, you can always meet with them one-on-one or schedule a follow-up meeting.
Book all of your meetings back-to-back
Whenever possible, set meetings up back-to-back so that the rest of your day is left in one solid chunk. It's difficult to really concentrate on something when you're anticipating your next meeting. And you're less likely to produce your best work if you constantly have put it down to go to a meeting. You never have a chance to get into a good groove. Most importantly, don't adopt a timesaving process that works for someone else but not for you. If any of these strategies feel forced or unnatural, don't hesitate to try something else. Find what habits work for you. Don't feel guilty about abandoning a strategy that doesn't suit your needs.
---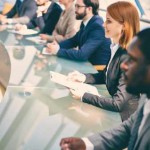 Objectives
01. Goal Setting: departmental SWOT analysis; strategy research & development. Time Allocated: 1 Month
02. Prioritize Tasks; departmental SWOT analysis; strategy research & development. Time Allocated: 1 Month
03. Communication Network; departmental SWOT analysis; strategy research & development. Time Allocated: 1 Month
04. Remove Distractions; departmental SWOT analysis; strategy research & development. Time Allocated: 1 Month
05. Use Technology; departmental SWOT analysis; strategy research & development. Time Allocated: 1 Month
06. Avoid Multitasking; departmental SWOT analysis; strategy research & development. Time Allocated: 1 Month
07. Time Yourself: departmental SWOT analysis; strategy research & development. 1 Month
08. Stress Buttons: departmental SWOT analysis; strategy research & development. Time Allocated: 1 Month
09. Staying Organized: departmental SWOT analysis; strategy research & development. Time Allocated: 1 Month
10. Managing Delegation: departmental SWOT analysis; strategy research & development. Time Allocated: 1 Month
11. Large Projects: departmental SWOT analysis; strategy research & development. Time Allocated: 1 Month
12. Work-Life Balance: departmental SWOT analysis; strategy research & development. Time Allocated: 1 Month
---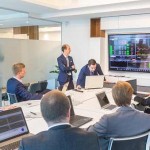 Strategies
01. Goal Setting: Each individual department head to undertake departmental SWOT analysis; strategy research & development.
02. Prioritize Tasks: Each individual department head to undertake departmental SWOT analysis; strategy research & development.
03. Communication Network: Each individual department head to undertake departmental SWOT analysis; strategy research & development.
04. Remove Distractions: Each individual department head to undertake departmental SWOT analysis; strategy research & development.
05. Use Technology: Each individual department head to undertake departmental SWOT analysis; strategy research & development.
06. Avoid Multitasking: Each individual department head to undertake departmental SWOT analysis; strategy research & development.
07. Time Yourself: Each individual department head to undertake departmental SWOT analysis; strategy research & development.
08. Stress Buttons: Each individual department head to undertake departmental SWOT analysis; strategy research & development.
09. Staying Organized: Each individual department head to undertake departmental SWOT analysis; strategy research & development.
10. Managing Delegation: Each individual department head to undertake departmental SWOT analysis; strategy research & development.
11. Large Projects: Each individual department head to undertake departmental SWOT analysis; strategy research & development.
12. Work-Life Balance: Each individual department head to undertake departmental SWOT analysis; strategy research & development.
---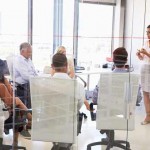 Tasks
01. Create a task on your calendar, to be completed within the next month, to analyze Goal Setting.
02. Create a task on your calendar, to be completed within the next month, to analyze Prioritize Tasks.
03. Create a task on your calendar, to be completed within the next month, to analyze Communication Network.
04. Create a task on your calendar, to be completed within the next month, to analyze Remove Distractions.
05. Create a task on your calendar, to be completed within the next month, to analyze Use Technology.
06. Create a task on your calendar, to be completed within the next month, to analyze Avoid Multitasking.
07. Create a task on your calendar, to be completed within the next month, to analyze Time Yourself.
08. Create a task on your calendar, to be completed within the next month, to analyze Stress Buttons.
09. Create a task on your calendar, to be completed within the next month, to analyze Staying Organized.
10. Create a task on your calendar, to be completed within the next month, to analyze Managing Delegation.
11. Create a task on your calendar, to be completed within the next month, to analyze Large Projects.
12. Create a task on your calendar, to be completed within the next month, to analyze Work-Life Balance.
---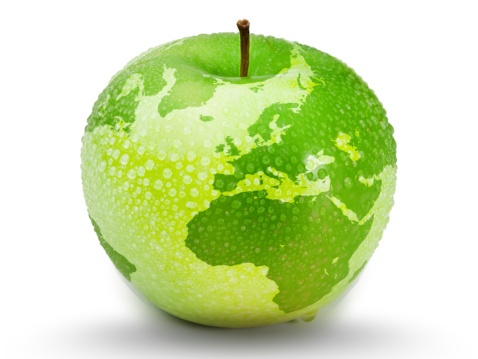 Introduction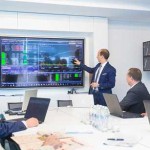 The Importance of Leadership Development in Non-profit Organizations
Every person who works for or with a non-profit organisation is a part of a dynamic. Politics, economics, and society all have an impact on people's lives, and non-profit organisations are on the front lines of improving people's quality of life in some way. Those strategies include improving education, assisting people in standing firmly on their own two feet, taking advantage of artistic expressions and experiences, safeguarding our wildlife and lands, and successfully managing with a physical, emotional, or developmental health concern. These are complex issues that are being addressed by specialists as well as ordinary individuals who are generating incredible results as volunteers.
Non-profit organisations are the only real-time learning laboratories available to anyone who wants to learn how to lead communities, run organisations that rely on voluntary donations, and develop society. The most successful NGOs identify as "learning organizations." This means that leaders are willing to spend the time necessary to help everyone understand the complexities of social issues, how to work effectively with diverse people, the best practises of non-profit and community leadership, and the business know-how necessary to make prudent financial decisions in the face of human need. Many people pick a career in the non-profit sector because they know they will have the opportunity to learn for the rest of their lives while working in occupations that are designed to make the world a better place.
Core Competencies of Successful Non-profit Leaders
Because each charity organisation is unique, articulating a single set of competencies is difficult. However, anyone who wants to practise responsible leadership in the non-profit sector, whether as a professional or as a volunteer board member, should seek to develop seven critical non-profit leadership qualities throughout their careers. The following are some of the basic competencies of a non-profit organisation:
– Financial Management: Non-profit organizations, by their very nature, operate on razor-thin profit margins, and are frequently entrusted with public monies and private charity. It's critical to reassure a wide range of stakeholders that the organisation is in good hands, with a basic understanding of how to balance financial realities with social needs.
– Many like to refer to fundraising as "creating non-profit equity." A successful leader may not enjoy fundraising, but he or she recognises that it is a skill that must be exhibited in order to attract supporters and sustain their giving over time.
– Human Resourcing: It is people who change the world, not money. The non-profit executive director must be able to allocate employees to projects and manage those tasks and workers with a sense of fairness. The leader is also acutely aware of the community's variety and exhibits cultural competency in bringing out the best in varied people to collaborate and accomplish great things. Non-profit organizations are continually changing their designs, teams, and ways of doing business due to a lack of resources. Because NGOs are the only sector in the economy that includes volunteered human resources as part of their human resource equation, a sense of working with people and an understanding of accountable people structures is essential.
– Knowledge of Programs: Helping feed the underprivileged necessitates some understanding about the scope of hunger in a community, how hunger affects a community, and successful programmes that have had a substantial impact. Every organization aspires to have a positive impact in a specific area. A working knowledge of that topic is required of the non-profit leader.
– According to the Internal Revenue Service, every non-profit organization must have a board of directors. Non-profits face numerous issues as a result of their executives' lack of professional training in the tasks and obligations of non-profit boards.
– Planning: Almost every donor to a non-profit wants to hear how the organisation intends to help people in the most efficient and effective way possible. They also want to know that the organisation is adapting to the changing needs of the community it serves and is aware of the political, economic, and social aspects affecting its future. Problems in society will not go away on their own. Without community involvement and participation, sustainable arts programes will never be able to reach everyone who can benefit. People's health requirements will necessitate a collaboration between health care institutions, the community, and the government. Every charity organization should have a well-thought-out strategy.
– Community Relations and Communication: The most successful non-profits keep in contact with the people they serve. Non-profit leaders must be willing to give presentations, meet and greet people, network, and be visible in their communities. Non-profits are, for the most part, community-based organizations, meaning they were founded by members of the community to benefit the rest of the community. If a non-profit leader isn't interacting with, communicating with, and advocating for the mission in the community, he or she isn't going to get very far.
The non-profit organisations they lead are represented by their executive directors. At any given time, they have a large number of irons in the fire. It can be difficult to manage one's time as a result of these factors. However, while managing one's time can be tough at times, it is possible. According to research, the best time managers demonstrate the following four characteristics.
If a leader exemplifies all of them, he or she will be an excellent time manager. Those who don't display any of these will find themselves waging time management battles more frequently than necessary.
• They are conscious of their own abilities and qualities. Leaders who are self-conscious are aware of which responsibilities can potentially be assigned to others on their team, in addition to the tasks that only they can handle. While self-awareness is crucial, an Executive Director (ED) must roll up their sleeves on occasion to keep the organization going.
• They have a firm grasp on what each member of the organization's workforce is capable of. In an ideal world, everyone in the non-profit organization spends the majority of their time doing what they do best. People are rarely asked to perform tasks that they are not skilled at. In addition, the leader works to make tools and technologies available that allow tasks to be completed efficiently and successfully. It's not a winning strategy to have the right people with the wrong tools.
• They have a great understanding of what is genuinely vital to the organisation now and in the future. If the non-profit is well led and the leader's organisation is adequately staffed, the non-profit will thrive. Knowing what is vital, a successful ED makes it a point to give top priority to things that are both important and urgent. It is avoided to only focus on "putting out fires" (i.e. urgent jobs).
• They are willing and capable of delegating tasks to others when necessary. There are two indicators that a leader is a poor delegator: Micromanaging, or clinging to things for too long (a reluctance to delegate or prioritize).
– Some observers have noted Executive Directors wanting to be in charge of everything that happens within the company they manage. What do you think happens? They try to do a little bit of everything but aren't really successful at any of it.
– In addition, some leaders cling to some duties for far too long; as a result, some activities are missed or completed late. When funding-related deadlines are missed, money owed to the organisation is jeopardised. Lost time can result in lost money in certain instances.
Time management
The practise of organising and arranging how to distribute your time between specified tasks and objectives is known as time management. Better habits and increased productivity are among the advantages of time management. Improved time management improves your focus, boosts your confidence, and allows you to better plan your time.
Effective time management benefits non-profit leaders by enhancing work-life balance, increasing happiness, lowering stress, and making it easier to achieve goals.
You will profit from time management in every aspect of your life. Time management is essential for better prioritisation and increased output. Good time management also encourages you to be more mindful about how you spend your time.
Managing your time allows you to work smarter, not harder, allowing you to do more in less time and seize more possibilities. Time management is essential for maximising your abilities and properly planning your day. Good time management allows you to work smarter rather than harder, resulting in more productive work being completed in less time.
In this workshop, we will discuss the importance of time management as a non-profit leader, outline the benefits of time management and discuss how to improve your time management skills.
The objective of Time Management
The process of organising and prioritising your time is known as time management. You can plan your time between your most critical activities with the help of good time management. Taking control of your time and energy is what effective time management entails. Taking control of your time allows you to achieve greater and better outcomes in less time while avoiding stress.
The goal of time management is to maximise the amount of time you spend on activities that help you reach your goals more quickly. The advantages of time management allow you to spend less time on unnecessary tasks and more time on vital ones.
You may obtain higher levels of performance and productivity with good time management. You generate better outcomes in less time with less effort when you work smarter, not harder. Working smarter allows you to accomplish more and reach your objectives faster.
Time management abilities require you to concentrate your efforts on the things that matter most to you. It also entails devoting less time to other activities. Prioritization, goal-setting, and delegation are all important time management skills. Better scheduling, greater decision-making, better organisation, and time leverage are all examples of effective time management.
Time Management Strategies
Time management tactics are intended to help you better schedule your time, prioritise tasks, leverage technology, organise your workspace, manage your to-do lists, and identify which projects are vital and completed, as well as those that unnecessarily divert your focus. O'Brien also suggested a few ways for putting concepts into action (Allan, 2015). First, keeping a journal allows managers to assess how time is spent (Bartosova & Kral, 2016) and remove time waste that is unrelated to the organization's objective. Second, managers can successfully complete key tasks and reduce distractions at work by working during the most productive periods of the day. Third, managers in the twenty-first century have many more opportunities to increase their job efforts by utilising productivity-enhancing technologies. Mobile phones, updated software, personal digital assistants, and other similar gadgets are examples of technology. Another method suggested by (Valaskova, et al., 2019) is to organise the workstation by putting everything in its proper location and keeping the most often used items close at hand. The purpose was to sort the task lists into five categories: projects, other actions, waiting, calendar, and occasionally / maybe. The project list focuses on the vision and other actions that will be taken as a result of the vision. The waiting list is dependent on the completion of other activities, whereas the calendar list is made up of scheduled meetings. The list may occasionally/possibly include items that are not yet ready for the project list. Understanding what is important and setting realistic completion dates are two other techniques. To be more efficient when managing many projects, personnel should prioritise activities based on their relevance, and address less important tasks later. (According to Allan, 2015).
How time management affects Non-Profit Leaders
Good time management, according to Knowhow Non-profit, allows you to keep your workload under control. Because the amount of time you have at work is limited, making the most of it is critical. Good time management can help you save or avoid wasting time, allowing you to accomplish more. A person who is perceived as productive is one who focuses on results rather than merely "being busy." According to the Pareto principle, just 20% of your daily activities are truly important. However, the 20% are responsible for 80% of your results. It will make a significant difference in how you manage your time if you can identify and focus on those items, as well as uncover the crucial 20%.
According to The Fundraising Authority, many (if not all) non-profit executives are not making the best use of their time. Non-profit managers spend their professional development time studying how to raise money and operate programmes, but not how to be excellent businesspeople, due to the structure of the modern non-profit.
The hopes are that one day, organizations will realise that knowing how to operate a business and being a strong leader/manager are just as vital as knowing how to fundraise and conduct fantastic programmes. Delegating to others, reducing back on email, voicemail, and social media, and drafting and sticking to a documented plan of action are all ways to achieve success.
Improving organisational efficiency is one of the most difficult tasks encountered by non-profit executives. Another problem for non-profit leaders is balancing limited resources in a competitive social services business with increasing service demands. To maintain organizational success, non-profit leaders should develop effective time management techniques to fulfil the expanding expectations of their constricted constituencies. The purpose of this workshop is to identify the perception of time management and the use of effective time management strategies.
Leaders believed that the use of time, demographic features, attitudes, and time management methods were important in the introduction of effective time management approaches to increase the organization's success and efficiency, according to the findings of the study. The findings presented a framework for non-profit executives to use in order to implement time management practises that could boost research funding as well as organisational performance and efficiency. The findings indicated why some non-profit implementation managers are failing to use appropriate time management tactics to increase funding opportunities and improve individual and organizational achievement.
Because of the possibility of diminished funding, the non-profit sector places great value on efficient time management. The discipline of time management is concerned with the arrangement of time. Setting clear goals and priorities for activities is critical in this style of management, i.e. defining what is important to us in terms of professional or personal activity, how much time and resources we are ready to dedicate to this activity, and, last but not least, eliminating needless activities. Following specific guidelines and being completely focused on your work is what efficient time management entails. Setting clear goals, so that managers know what and when to pay attention to them, is one of the most suggested ideas that will help managers better plan their working time. Managers must first understand what they spend their time on in order to properly set up time management, after which they may eliminate the duties that hold them back and focus on those that move the organisation forward. If all of the jobs are registered, using the TO-DO letter can assist them proceed from job to job and complete their plan.
Prioritizing is the process of giving importance to a list of tasks. In addition to the priority, assigning an anticipated time to complete the task is a good idea. Work organization is required in the execution of all logical systems, which are based on organization. According to the delegation, the manager's time is valuable. It is critical that its potential be put to good use. The less critical tasks must be delegated to others. In time management, the use of seemingly unproductive time is also important. Check your emails fast if you're travelling to work. Make phone calls while waiting at the desk and schedule an appointment with your business partner when you are on your break. Even though they seem insignificant, they can have a major impact on your productivity.
How to manage your time and engage your team
Being a highly effective non-profit leader requires excellent time management. The most difficult hurdle for new leaders is figuring out how to manage their personal lives while also showing up for their team. New leaders will take on more than they can handle in order to prove themselves, assuming that their team can function without them.
This not only affects team morale, but it also results in a bad client experience due to mismatched communication and developing animosity among neglected staff. Most leaders struggle to strike a careful balance between their personal and professional obligations. "if you're trying to balance one against the other, you'll always feel spread thin, and you'll likely feel that you're doing a poor job at both," says Aaron Schmookler, cofounder and trainer of The Yes Works.
It's no secret that personnel are a company's most valuable asset. Employees that are disgruntled, neglected, or dissatisfied lead to negative client experiences. Organizations begin to crumble when clients/sponsors do not receive the results they desire.
Here are four easy ways new leaders can better manage their time and engage their teams.
Nurture Your Team With Time Blocking
Non-profit executives who are highly productive recognise the necessity of devoting time to their staff. When leaders do not schedule time for their staff, they allow other things to absorb their time, such as emails, busy work, or meeting requests. As a result, they become unavailable to their colleagues on a regular basis, making them appear untrustworthy and distant. Employees that feel ignored lose motivation, lack direction, and become disengaged from the team. As a result, their production suffers, and they lose faith in their leader.
"The best thing you can do for your team is to block off time for them," said Andrew Cabasso, cofounder of Offsprout and Postaga. Employees will be more inspired to accomplish their best work if their leader shows up for their team and remains committed to their employee and team responsibilities. The importance of consistency cannot be overstated. Karl Sakas of Sakas & Company, an agency consultant, stressed the necessity of not "skipping or rescheduling one-on-one meetings. If you do that regularly, you're telling your employees that they aren't important to you."
The old adage "the customer comes first" is frequently misinterpreted to indicate that customers are more important than employees. What's often overlooked is that the client experience is dictated by the employee experience. "client communication is important but internal communication is what makes your team stronger and facilitates productivity," said Sacha Ferrandi, founder and principal of Texas Hard Money.
Maximize Productivity With An Intentional Mindset
Failure to plan for the week ahead results in time-poor leaders who waste their week due to a lack of self-discipline, too many priorities, and wasted time. The most productive and successful company executives begin each week by evaluating their calendar and developing a strategy for the coming week.
Unlike common opinion, finishing a meeting early does not imply that it was ineffective. Leaders frequently prolong meetings past their intended conclusion in order to appear busy. However, according to a study published in Sage Journals, inefficient meetings cost businesses in the United States $213 billion per year. According to additional studies, a third of meetings are ineffective. This is due to tardiness, a lack of an agenda, discussion veering off subject, and meetings lasting longer than necessary.
To get the most out of meetings, leaders should establish an agenda ahead of time and give it to the team so that everyone knows what to anticipate. Otherwise, they'll waste time attempting to find out what they should contribute during the meeting. As a result, distracted employees leave meetings unsure of what is expected of them.
Build Healthy Habits And Set Firm Boundaries
According to a McKinsey study, professionals spend an average of 28 percent of their workweek dealing with email. "Professionals check their email 15 times per day, or every 37 minutes," according to the Harvard Business Review. When workers are stopped, such as when checking email, it takes up to 23 minutes and 15 seconds for them to fully recover and become productive again, according to research.
Emails aren't the only thing that takes up people's time. Many people are also distracted by notifications from Slack, social media, and text messages. As a result, they are unable to focus completely on the task at hand. Leaders should begin by setting out 20-30 minutes first thing in the morning to check and respond to emails that can be replied quickly, while marking those that require more detailed attention. "The secret is responding quickly, even if it's only to acknowledge receipt," Kent Lewis, president and founder of Anvil Media, Inc., said.
Leaders should set restrictions for how often they check email, Slack, or other applications to stop the habit of over-checking email and losing time to distractions. Setting expectations and conveying to staff what an usual response time will be, as well as how to contact them if something requires quick attention, is critical.
Commit To Your Employee's Development By Delegating
Tasks that distract productive leaders from focusing on their priorities are delegated. "Every manager should understand the talent and capacity of each individual on their team," said Dr. Bina Patel, CEO of Conflict Resolution Centers. "By knowing an individual's strengths, managers can assign tasks accordingly."
Will Craig, founder and director of LeaseFetcher, said "sharing the load means that I have the time and energy to make sure my team has everything they need from me, and it helps my team learn how to effectively deal with clients, and make sure they're happy." Most leaders make the inadvertent mistake of micromanaging instead of trusting their employees to do projects on their own.
Alternatively, some leaders dislike delegating since the time it takes to explain and train an employee on a task is more time consuming than doing it themselves. Team members, on the other hand, are denied the opportunity to learn new skills and take responsibility for their work. To avoid this, leaders should maintain open lines of contact with their staff so that they are aware of their progress and issues and can provide help where it is needed. Consequently, if similar situations develop in the future, staff will be comfortable and confident in dealing with them. Employees are pushed with additional responsibility, and leaders have more time for their team as a result of delegation.
Successfully managing your time as a Non-profit Leader
Many non-profit executives are pressed for time. They drive themselves and others to boost effectiveness, then strive to "squeeze in" good, quality time with loved ones, based on the notion that longer hours lead to more productivity. Working people are supposed to work quickly and be extremely productive; nonetheless, there is a persistent sense of individual and communal slippage, subpar work performance, and oncoming burnout.
As their actions have a large impact on others, leaders must be able to handle the increase in workload and burnout more efficiently. Recent studies show that when people are stressed, they become more defensive, make worse decisions, and lose their mental "executive" function. Because executives set the tone for their organizations, this is very costly. People around them tend to react in confused, defensive, and otherwise unproductive ways as a result of their moods influencing how others think and behave.
When asked how they manage their time, leaders cite a variety of methods, including setting goals, planning ahead, delegating, tracking commitments to ensure work is accomplished, and creating reasonable "to do" lists. When people are asked if they utilize these technologies, they frequently respond in one of two ways:
1. We do all of these things, yet they aren't enough to keep up with the expectations we confront, or
2. We're aware that we should do these things, but we don't have the time.
Traditional time management methods can help you organize your work and get more done. Increasing personal efficiency, on the other hand, is insufficient in assisting leaders in resolving this critical strategic issue: how to achieve high levels of long-term, sustainable performance while addressing the challenge of accomplishing more with less. People, both individually and collectively, waste a significant amount of time at work engaging in non-productive activities as a result of powerful workplace dynamics. Leaders must comprehend the nature of these dynamics and what they can do to alter individual and group behavior.
The purpose of this workshop is to assist non-profit leaders in updating their time management strategies in order to effectively address the problems of today's workplace. The following are the main takeaways from this section:
1. A focus on sustainable productivity
2. Identifying and reducing "phantom workload"—work that people unknowingly create for themselves by avoiding or taking shortcuts around important, tough tasks.
3. Tools for managing time more effectively in four leadership domains
4. A behavioral change methodology that enables people to consistently put effective time management concepts into practise, both traditional and new.
Increasing Sustainable Productivity
The belief that working harder, longer hours and more days in a year increases productivity, is perhaps the most important for leaders to evaluate. Working harder is enticing because it works up to a point—after that, the personal repercussions include diminished brain functioning, higher stress and health issues, decreased effectiveness, and strained or failed relationships. Overwork has a significant influence on teams and units: it leads to errors that result in poor quality and rework; misunderstandings and unneeded conflict; a lack of innovation; and lengthy, ineffective meetings. Overwork has an influence that is sometimes obvious and sometimes subtle, but it is always insidious, resulting in a long-term reduction in quality of life.
Leaders must consider how to increase not just work and productivity, but also how to increase sustainable productivity. We mean the following when we say "sustainable productivity":
• Preserving and repairing resources such as oneself, one's good standing with colleagues and customers, and one's ties with family, community, and the natural environment; and
• Getting the correct things done, well, and on schedule.
Time, as experience has shown, cannot be saved; it can only be spent more or less wisely. One way to go about it is to figure out what really means to us, live our lives in accordance with our innermost beliefs, and serve both our own and others' best interests. Time management, from the perspective of a non-profit leader, should be about assisting oneself and others in making wise and often daring decisions rather than accomplishing more with less.
Reducing Phantom Workload
Reducing "phantom workload" is one of the most effective strategies to boost long-term productivity. Phantom workload is the accidental effort that occurs when people adopt quick but unsuccessful shortcuts or delay doing important but tough tasks such as:
• Defining the mission, vision, and values of the organization
• Posing questions that call into question what is unclear or impractical.
• Recognizing and resolving disagreements
• Streamlining and clarifying decision-making processes
• Giving honest and helpful feedback
• Using sanctions and rewards to distinguish people
• Initiating creative projects
• Making decisions that necessitate the cancellation of programs or projects
Rework, dissatisfied customers, recurrent organizational strife, protracted ineffective meetings, time lost tackling the same problem again and over, and extensive signoffs are all results of phantom workload. Although phantom workload appears to be real and unavoidable, it can add hours to daily workload with little benefit. Leaders unknowingly create a vicious cycle in which the additional effort created by fixing these difficulties leads to increasing pressure, which leads to higher stress and a further aversion to or incapacity to engage in tough tasks.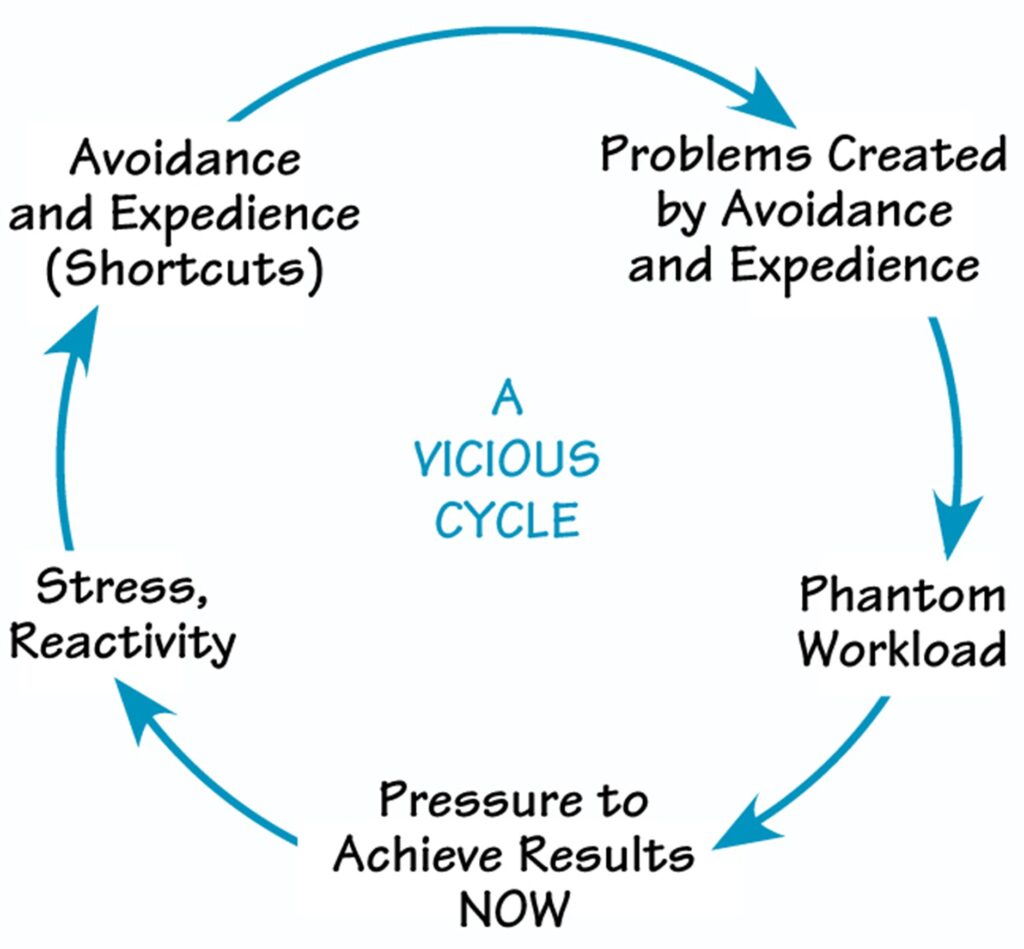 Leaders avoid crucial duties because they are tough, unpleasant, or anxiety-inducing. As a result, tackling phantom workload as a means of time management requires people to face their fears. It necessitates that leaders move beyond doing present responsibilities in a new way to address what they aren't accomplishing. Whether they term it "avoidance," "procrastination," or just "not getting around to it," leaders must examine the tasks they leave undone before deciding that the advantages of deferring them outweigh the risks. As a result, "time management" transforms into "leadership development."
Managing Time in Four Domains
It's useful to think about time management in terms of four domains. These domains represent the spiritual, mental, emotional, and physical dimensions, which correlate to four fundamental leadership functions: mobilizing commitment, strategic thinking, community building, and action planning. These roles and their associated time management activities are described in the table "Managing Time in Four Domains."
Non-profit executives that are successful must deliver in all four areas, either directly or indirectly through the individuals they help. We typically create phantom burden in our weakest areas, as this is where we tend to avoid doing the activities that need to be done. People who attain success based on one or two strengths may find it difficult to develop or even receive assistance for their limitations.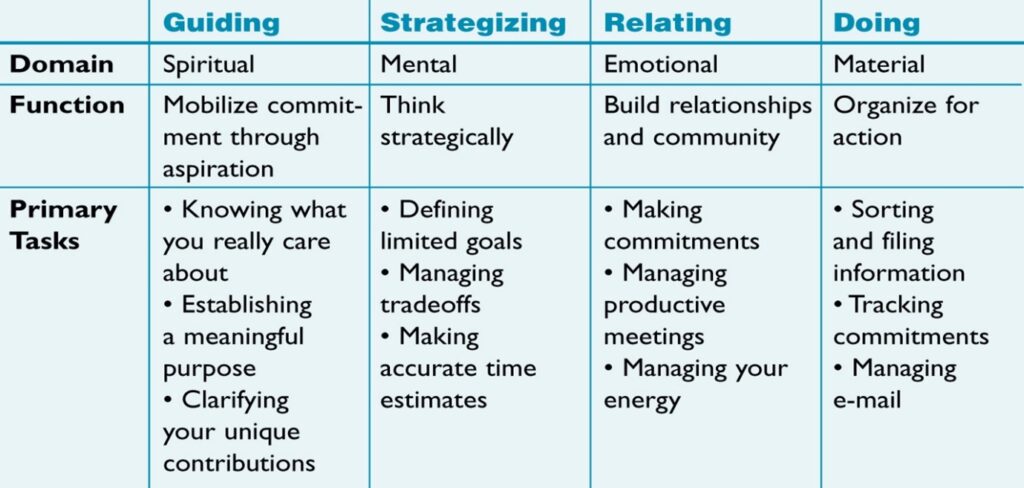 Mobilizing Commitment
High-performing managers, according to experts Heike Bruch and Sumantra Ghoshal, have a lot of focus and energy. Their strong sense of purpose as a result allows them to make the most of their limited time (in Harvard Business Review, February 2002, "Beware the Busy Manager"). They use their determination to weed through the competing demands on their time and focus on a few crucial contributions.
People who don't have enough time to get things done, on the other hand, frequently find themselves in a reactionary mindset. They are more easily driven by what others demand from them than by their own inner sense of direction because they are disconnected from their sense of purpose and values. Their lack of a defined personal purpose makes them vulnerable to trying to do everything in a world where there is always too much to do. As a result, they are frequently disoriented and confused.
Managers who want to spend their lives guided by an inner compass rather than holding their finger to the wind will find support in Bruch and Ghoshal's findings. Knowing what one is passionate about is not the same as knowing what one enjoys doing; in fact, being true to one's purpose can provide the impetus to take necessary but tough steps. Activating our sense of purpose is a continuous process rather than a one-time occurrence. It's possible that we'll have to continually asking ourselves, "What do I actually care about?" What do I represent? "What is most important to me?"
Effective leaders intuit and develop a shared purpose that unites their organizations after doing the difficult and rewarding job of tapping into their own sense of purpose. Leaders "save" time later by clarifying the underlying principles that support decision-making throughout the organisation as they help individuals in their organisations to communicate shared values, mission, and vision.
You can determine the distinctive contributions you can make by understanding your mission and the goals of your business. These efforts put your enthusiasm and skills to work in the few places where they can have the most impact, given the organization's needs and goals. It becomes your navigational system, assisting you in responding to the high demands, enticing chances, unavoidable emergencies, and frequent interruptions that might easily divert you from your course.
Thinking Strategically
You can set a restricted number of goals by defining the distinctive contribution you want to make. Purposeful managers focus on one to three goals at a time and hold their direct reports accountable to achieve the same. For executives afraid of missing chances or going on the wrong path, setting goals limits can appear dangerous. Proliferating goals, on the other hand, frequently take the place of sound strategic thinking, dispute resolution, and harsh decision-making. The ambiguity, confusion, and ongoing confrontations that ensue are costly. Among the largest expenses are overwork, resentment, mistrust, and exhaustion.
Leaders who are clear on the few objectives they want to achieve are more equipped to deal with difficult compromises, such as those between:
• Short-term vs. long-term
• Urgent vs. important
• Easy vs. difficult
• Comfortable vs. unpleasant
We often prefer the left-hand column, making these decisions difficult. Many managers, ironically, claim that they never have enough time to do the things they believe they should be doing, such as planning, helping people, or reviewing performance. Sticking to priorities becomes an act of fortitude and pattern breaking, even character building, from this vantage point. First Things First, Stephen Covey's time management book, emphasises the need of addressing the long-term important vs the short-term urgent. We ask slightly different questions as we pick where to focus to develop the abilities to address the righthand column:
• What am I trying to avoid?
• What appears to be the most pressing and compelling, but isn't truly that important?
• What important things have I "not gotten around to" in the last few days, weeks, or months?
• Who am I blaming for their part in the failure to complete a critical task? What part do I play in this?
Raising people's awareness of the righthand column can lead to more questions, which can help them focus on what they've been ignoring that is genuinely important:
1. What are you explicitly avoiding? Why?
2. What are the ramifications of not doing so? Is it really that important?
3. What is your plan for dealing with it?
4. What's the first thing you're going to do? When do you think it will be done?
5. What are your plans for the next step? When do you think it will be done?
6. Who will you turn to for help?
Making accurate time estimates is an important component of determining goals and planning since they can affect not just the success of a project but also the satisfaction of everyone involved. To do so, we build on our previous experience, learn how to figure in hidden aspects like collaboration time, transition time, and dealing with unforeseen difficulties, and set aside a buffer for "surprises." These guidelines may be useful:
• Identify and confront internal and external forces that cause you to underestimate the length of time it will take to complete tasks.
• Add time to your estimates for planning, collaboration, transition, and completion.
• Allow for unanticipated circumstances—set personal deadlines well ahead of actual deadlines to allow for adequate buffer time.
• Use backcasting as a tool for planning.
People frequently claim that telling the truth about how long a project will take is not culturally acceptable. Identifying the penalties of underestimating time, on the other hand, can give you the courage to make better predictions up front. "We never have time to do it perfectly at our company," one manager explained, "but we always have time to do it over." That is the core of phantom workload, and accurate time predictions can significantly reduce it.
Building Relationships
In today's increasingly networked organizations, trust and respect are the currency. Establishing clear priorities, negotiating difficult compromises, and accurately forecasting how long tasks will take all contribute to the development of trust. The capacity to keep promises decreases the domino effect caused by missed deadlines, in which one person's inability to deliver on time affects the ability of others to do the same. It also reduces the need for people to take time away from their own responsibilities to assist someone else with their work, which is both time-consuming and detrimental to relationships.
Regardless of how crucial reliability is, keeping one's word might be difficult in some businesses. Demands for additional work come in a variety of forms, including demands, interruptions, crises, and opportunities.
Being loyal to yourself and your word necessitates the desire and fortitude to say "No" when a request diverts you from your intended aims or you are unsure of your ability to deliver. In many organisations, saying "No" is not considered an option. Furthermore, people frequently accept unclear or unreasonable suggestions in order to impress others. Clarifying the nature of the request may be interpreted as a lack of cooperation or teamwork.
Furthermore, challenging individuals to follow their promise can be equally controversial in businesses that prioritise busyness above effectiveness. When we all know how stretched we are, how can we hold people accountable for being late on a project or to a meeting?
Despite the urge to answer "Yes" to requests, it's a good idea to take some time to think about the following:
1. Is fulfilling the request in line with your personal goals, abilities, and resources?
2. Does the desired task produce enough social capital to enable you to be successful in the ways you choose, even if it does not directly support your goals?
3. Is this a SMART request? (This framework is based on Fernando Flores' work.)
The following questions further support the hard work of making effective agreements:
• When and with whom do you believe you won't be able to spend the time necessary to understand the nature of the request?
• With whom and when do you overcommit (customers, co-workers, bosses)?
• What beliefs and thought patterns encourage you to accept ambiguous tasks for which you are unsure of your ability to deliver?
Finally, it's worth noting that you don't have to react to a request with an unequivocal "Yes" or "No." The most appropriate response—one that most acknowledges both the other person's needs and your ability—might be to:
• Request clarity and make sure you get a SMART request.
• Offer to check your resources and respond to the requester within a certain time frame.
• Make a counter-offer that you think will still satisfy the requester's demands.
• Identify the tradeoffs you're seeing and work together to come up with a solution.
Whilst making reliable commitments is important, it is equally important to make sure that others keep their agreements with you. Managers frequently dislike delegating because they believe they can complete the task better or faster. This may be accurate, but it implies that the manager is not facilitating the success of others. Furthermore, if the job being assigned is repetitious, the time savings achieved from not having to do it yourself should balance the upfront effort required to train someone else to execute it.
The guidelines below can assist you in making others' words good:
• Keep in mind that gaining others' support necessitates clear and consistent two-way communication from the start and throughout the commitment.
• Make sure your own requests are SMART.
• Allow others to ask questions or make changes to the request.
• Take time to track progress, offer assistance when needed, and encourage learning from both achievements and setbacks along the way.
Meetings also take up a significant amount of time. Many meetings across units, in addition to the more typical internal ones, appear to be required as firms become flatter and more networked. Many people are afraid that they don't have enough time for good work because of unending meetings and e-mails.
Improving the productivity of meetings, as well as determining if they are even necessary, is an important aspect of time management. At the same time, we believe that the increasing number of meetings in today's businesses necessitates a second, more complete reaction. Organizations are in such a state of flux that meetings have become a substitute for organizational structure and standards in some circumstances. An organization-wide task force could be required to assess how the company uses meetings in general, determining their effectiveness, training line and network leaders to make better use of this valuable resource, and determining which meetings can be eliminated or replaced with alternative forms of communication. Some companies employ segmenting categories of meetings and scheduling all meetings of a similar type on the same days or weeks to reduce meeting gridlock in today's networked systems.
Finally, as we consider how relationships affect people's capacity to manage their time, we want to highlight the most important relationship of all: the one we have with ourselves. Our primary "time management" resource is our sense of energy. We can meet our work with vigour and enthusiasm when we feel awake and alive. Our best hope is to get through the day when we're dragging ourselves around.
It's tempting to put self-care on the back burner in the sake of productivity, but working harder and longer isn't always more productive. It is critical to take care of ourselves in order to maintain our joy and devotion to work. Our mental models are challenged when we claim the value of self-care.
Jim Loehr and Tony Schwartz, who have worked with senior executives and elite athletes, have come to the conclusion that energy, not time, is an individual's most valuable resource (The Power of Full Engagement, Free Press, 2003). They suggest strategies for mobilising energy in four areas: spiritual, mental, emotional, and physical, which correlate to the four leadership dimensions discussed here. Developing self-renewal moments throughout the day, such as five-minute stretch breaks, can help to extend and enhance energy. For many people, their family is the most essential source of regeneration. Unfortunately, job expectations frequently manifest themselves at home, when people feel more at ease expressing the negative energy that accumulates throughout the day. Considering family and friendship as an afterthought or even a dumping ground jeopardises the very support that many people require in order to maintain long-term productivity at work.
Maintaining interest in work and life requires refreshing oneself on all levels. Self-care breaks are vital for making the most of the time we have during the day, week, and year.
Organizing for Action
Taking action invariably results in natural disorder: papers and books are strewn about, e-folders and files are opened, notes are scribbled, and so on. What we do after we create the disorder is crucial in keeping track of knowledge and "stuff." Do we put things away in areas where they'll be easy to find, or do we let the temporary mess continue to grow indefinitely? Do we clean up our creative messes or make new ones that are toxic? Answering these questions honestly might be especially tough for leaders who prefer to focus on the big picture rather than the details.
It's important to remember that good non-profit leadership entails both ideas and implementation, and that the devil is in the details. People can achieve great things without paying attention to some of the fundamentals, but there may come a moment when basic organizing abilities are required.
Organizing for action entails developing practical, repeatable procedures and routines for swiftly accessing information, keeping track of commitments, and effectively managing e-mail. The goal of a good file system is retrieval rather than storage. It's critical to make a habit of sorting through files on a regular basis after you've set up relevant categories and located objects where you can readily find them again. Though it may appear to be a waste of time, seeking for misplaced objects wastes much more time. According to one workplace research, 15 percent of papers are lost irreversibly on a regular basis, with each lost page costing the company an average of $120.
The backlog is enormous at first. Starting to go through heaps of accumulated paper can be stressful since it frequently represents the accumulation of unmade decisions, projects to let go of, or task confusion. We don't want to deal with the mounds, therefore they're there. When it comes to time management, keep in mind your goals and vision. Enlist the help of a personal assistant or a professional organizer. Unwieldy piles can be eliminated with repeated brief efforts (e.g. 10–30 minutes per day). The piles will not reappear if you develop the habit of filing on a regular basis—once a day, once a week, or once a month.
A second organizing problem is keeping track of the promises you and others make to one other. Throughout the day, leaders make commitments in a range of areas. It is suggested that you write them down right away and then compile them in one place at least once a day. Whatever method is used to create the list, it is critical to choose a manageable number of items for each day before the rush begins—ideally the night before or before checking e-mail in the morning. Finally, leaders should undertake a weekly review to update their pledges and confirm that others are following through on their promises.
E-mail has become both a blessing and a curse in many people's professional lives. It's a time-saving device that, however, has left us with less free time than ever before, thanks to cell phones and tablets. When people follow certain recommendations, such as those in "Managing E-Mail," they can make the best use of e-mail. Leaders must also assist their teams and organizations in developing successful e-mail policies.
Changing Behavior
Time management habits are habits of thought and action, and changing them takes time and effort. The task at hand is to change some deeply personal patterns of being in the world. While personal change is by definition unique to each person, we believe the following seven phases can assist in the process.
Know Your Purpose for Change
Establishing a compelling reason for change is essential for maintaining energy and enthusiasm to try new things. "What are the costs of continuing in this direction vs the rewards of changing?" The consequences of poor time management can be severe, including harm to one's professional reputation, loss of health and well-being, and destabilization of romantic relationships. It's difficult to confront these expenses; but, one's suffering might lead to a commitment to a more sustainable way of life. Identifying the advantages of change can also be motivating: a more stable family life, improved health, a greater sense of well-being, and more professional achievement are just a few examples.
Create Your Vision
People can use visioning to create a new path that will help them get out of their current troubles. It's a term that's frequently used to define a long-term, big-picture goal. Visioning is a technique used by athletes to see their ideal high performance in a certain sport. For re-crafting actual days and weeks, visioning is a great tool. It's easy to become lost in daily pressures if you don't have a concept of what you want your life to be like. "How would I like my days to be?" is an useful question to ask when visioning. What does it mean to be on top of my work and energised? What aspects of my workplace do I wish I could handle differently?"
Managing Email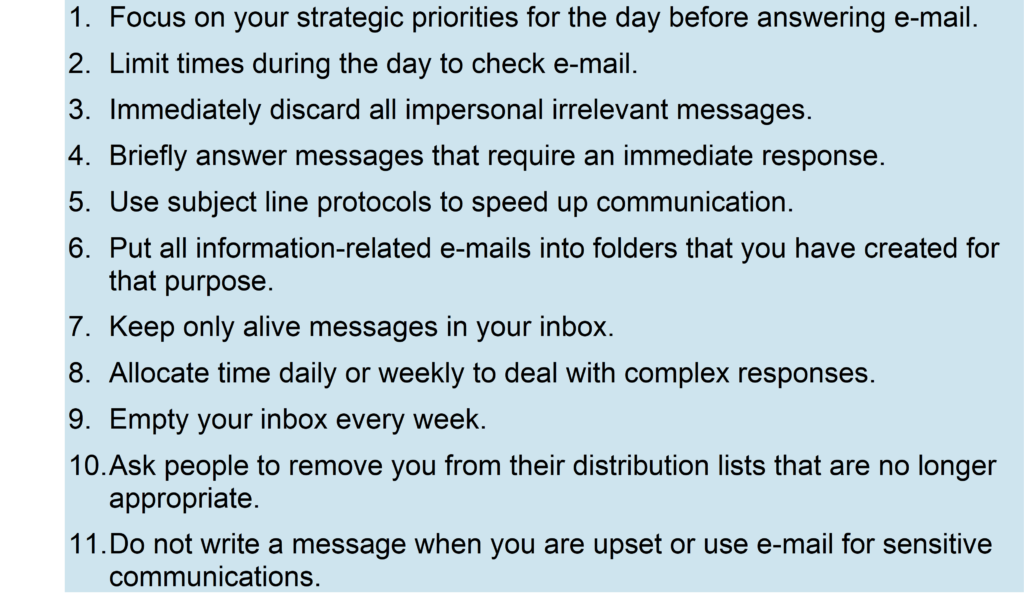 Take Stock of Current Reality
Many people are perplexed by how difficult it is to manage their time. They make an effort to manage their time effectively, but external forces always seem to outstrip them. This predicament frequently emerges because they have never adequately identified the origins of their time management issues. "It's my boss," they say. "It's the way things are done in our office". " It's because of all the meetings". "It's my phone." They don't feel compelled to investigate further because these answers appear to be accurate.
Recognizing the societal, organizational, and personal forces that influence your workload, accurately summarising your present work day, and identifying underlying attitudes and assumptions that determine how you spend your time are all part of taking stock of current reality. It necessitates accepting personal responsibility for the current situation, recognising both conscious and unconscious responses to external influences.
People frequently postpone addressing their time management issues because they believe they do not have enough time to examine their behaviour. Self-observation, on the other hand, takes no extra time. To engage an inner witnessing aspect of the self, you must be willing to do so. Lifting the veil of labels, judgments, and illusions allows you to connect with reality in a way that is immensely fulfilling. For many people, merely seeing and coming to know oneself without strengthening the nagging inner voices, without defending or blaming oneself, is incredibly effective.
Get Support
Support aids us in making the frequently significant changes that come with reallocating our time. It can help to alleviate feelings of loneliness, such as the feeling of being the only one dealing with these problems. When things get tough, it might bring accountability or encouragement. Appreciative confrontation is a powerful type of support: "You are highly creative, visionary, and lovely to work with in many areas, but I don't trust you to make our deadlines. It's critical that we work together in new and different ways."
Disorganization and bad time management habits are extremely personal topics to discuss. As a result, obtaining assistance should be approached with caution. Change support counteracts the kind of reinforcement that supports our present habits. "Are you going to leave early? We have a lot of work to do." "I can't believe you finished that ahead of schedule," for example. Or, "Are you sure you haven't forgotten anything?" You worked till ten o'clock last night,". "I wish everyone was as dedicated as you."
Identify Strategies for Time Management
Many time management solutions have been discussed. There are, of course, many others that will be explored later in the workshop. Time management tactics include everything from defining a mission, vision, and goals to effectively managing to-do lists, phone calls, and software like Microsoft Outlook. The idea is to deploy a few tactics that provide a lot of change leverage.
Take Effective Action
In Man's Search for Meaning, Viktor Frankl noted, "It is not enough that we observe ourselves; we truly learn about ourselves as we take action towards a meaningful goal."
In this approach, taking action entails testing and experimenting. There is no "one-size-fits-all" approach to time management. "What works for you?" is the crucial question. How will you put a technique to the test and personalise it for yourself?" The most important thing is to look for leverage and the most significant change.
We must keep in mind that change can be slow when we take steps to improve ourselves. Like learning any new activity, it typically takes practise and recommitment. It's critical not to give up on change at this point, but to try again—and again if necessary. The stakes are just too high to risk losing.
Go Deeper
Change resolutions are inherently suspect. As we progress, we are reminded of all the reasons we were better off in the first place. The Biblical tale of the Hebrews' exodus from Egypt vividly illustrates how slaves would prefer to stay enslaved rather than risk becoming free. Robert Kegan and Lisa Lahey coin the term "competing commitments" in their book How the Way We Talk Can Change the Way We Work to encapsulate the payoffs we get from the way things are now and the expenses we might have to incur to get the results we want.
Clarifying the benefits of not changing and the costs of change, as well as testing to see if those aspects are as powerful as the benefits of change and the costs of not changing, is necessary for new behaviour to stick.
Summary
Non-profit leaders must focus on assuring the long-term productivity of themselves and the people in their organisations in today's 24/7 world. They need to think of time management as a discipline of making intelligent and sometimes tough decisions, rather than an exercise in trying to accomplish more with less. They can do so by detecting and lowering phantom workload, employing a variety of time management tactics, utilising resources other than time to boost productivity and effectiveness, and involving themselves and others in a behaviour change process. Their capacity to manage this valuable resource will determine their own and others' lives.
---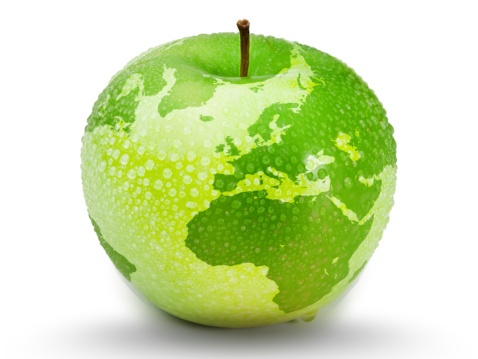 Executive Summary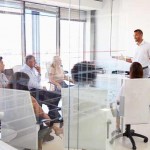 Course Manual 1: Goal Setting
Every employee, regardless of intelligence, education, or business expertise, faces one very real and very concrete limitation: the number of hours in the day. Sure, we could theoretically add more time at the beginning and end of an already jam-packed day, but that will only get us so far until we burn out.
The key to optimum effectiveness is to maximise our performance within the time we already have, rather than adding more time to our days. Smart time management requires a variety of tools, including well-organized calendars, arranging work around individual peak production times, and effective prioritisation.
When it comes to time management, goal planning is one of the best practises that isn't always at the top of our mind. Setting goals allows us to put our daily activities into a larger perspective of long-term objectives. Goal setting, for example, aids in the organisation of priorities and the mapping out of vital smaller tasks that are critical to achieving a larger objective or project's success.
The Characteristics of Effective Goals
We can't continuously add hours to our days, and that's fine. The key is to make the most of the time we do have, and goal-setting is one of the most effective strategies to ensure that our days, weeks, months, and years are well-planned.
Ambitious team or company goals are excellent strategies to drive the organisation at the start of the relevant time period. However, if those goals aren't consistently accomplished, employees will obviously be disappointed, as would managers, shareholders, and other stakeholders. Setting goals that are uninspiring and easy to attain, on the other hand, does not exactly impress everyone when you achieve them.
So, what's the best way to find the right balance? Here are some ideas.
Use Available Metrics
Is it realistic to aim for a 50% reduction in safety incidents? Or gaining ten strong business references? Are these objectives significant even if they are attainable? That is dependent on the circumstances.
All of these objectives are merely numbers in a vacuum unless they are accompanied by available metrics. To assist in setting acceptable targets, non-profit leaders should take into account both past performance and industry averages.
Road Maps
A good road map is required for every goal, just as it is for any other objective. It's not enough to have a goal in mind; you must also be able to plan out how to get there. Sub-goals to create plan components, for example, could be included.
Regular Check-Ins
Similarly, don't wait until the ending of the business period to see if your target has been met. Regular check-ins are essential for determining progress and whether remedial action is required to escalate issues or change course.
Champions
A champion is a member of an organisation who advocates for and aids in the achievement of a goal. It should be someone with authority and clout, as well as having a vested interest in the goal's success.
Goals are a fantastic way to keep companies focused on the future while also giving them a framework to work within. However, before they are advertised, goals must be carefully considered. Goals that are too simple to fulfil are meaningless and will fail to elicit genuine involvement, whereas goals that are too tough will result in frequent, discouraging failure.
---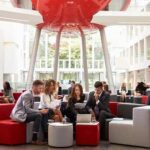 Course Manual 2: Prioritize tasks
To prioritise is "to organise (things) so that the most important thing is done or dealt with first," according to Merriam-Webster Dictionary. This can include arranging a number of tasks or items that need to be finished and ranking them based on a variety of variables such as criticality, if the activity is time sensitive, and how long it takes to complete each one. This allows us to evaluate what should be prioritised in order to maximise productivity and achieve more.
There appear to be two prevalent approaches to prioritisation:
• Deciding which tasks to complete first when having many to choose from.
• In terms of time management, you must prioritise throughout the day to ensure that you have enough time to complete all of your tasks. This is similar to a student who complains that they don't have enough time to go to school, do schoolwork, eat, sleep, exercise, socialise, and so on, and is urged to prioritise so that they can get everything done successfully.
Why Prioritization is Important
In order to complete everything that has to be done, priorities must be established. Prioritization is vital because it allows you to focus on things that are important and urgent first, then move on to lower priority activities afterwards. If you don't prioritise, you'll have difficulties getting things done on time, worry about how you'll get through everything on your to-do list, and be unproductive.
Consider it this way: Everyone has tasks that must be completed. People frequently keep track of everything they need to do by making a list. A list can be useful for getting a bird's eye view of what has to be done, but you'll need to figure out what you need to focus on RIGHT NOW to get things done, work efficiently, and save time and energy.
We'll all have different ways of prioritising, and it's worth taking a few minutes to consider yours: what works for you in your existing "system" and what doesn't.
Figuring out how you're currently spending your time is the first step toward better time management. Keeping a time journal is an efficient way to achieve this, and after just one week of doing so, you'll have a much better understanding of where your time is actually going. The act of measuring itself is usually enough to bring your unconscious behaviours to conscious awareness, allowing you to examine and change them. A simple solution to this is shown in the accompanying time log.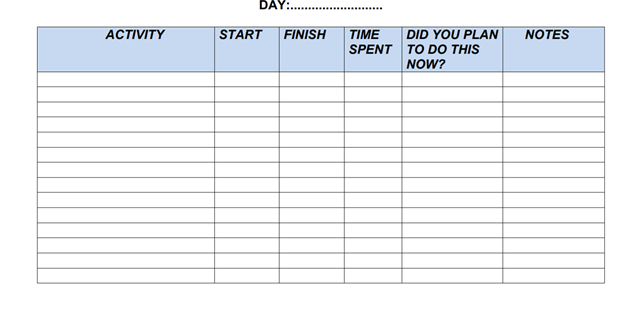 The urgent and important factors
You can always use your time more efficiently. According to conventional opinion on time management, you are the only one who can accomplish it. The capacity to prioritise correctly is the most important aspect of time management.
It all comes down to habit and discipline when referring to prioritisation. The majority of these are easy to change, and starting with the 10:10 rule is an excellent place to start. Set the day's priorities throughout the first 10 minutes of the day. Use the last ten minutes of the day to take stock of the day's events. You can't plan for everything, so don't expect perfection. Some work is reactive in nature.
It's all about striking a balance between what's urgent and what's important when it comes to prioritising successfully. To do so, we must first define these two terms. There will be negative implications if urgent work is not finished today. Important work is work that directly contributes to your goal. The third of Stephen Covey's "7 habits of highly effective people" addresses the issue of urgent vs. important.
The Hierarchy of Purpose
Antonio Nieto-Rodriguez, a project management and strategy implementation expert, has over 20 years of expertise in prioritising, selecting, and managing projects. He has created a simple structure he refers to as the "Hierarchy of Purpose" within this time. It's a tool that can assist executive teams in prioritising strategic objectives and projects:
• Purpose. What is the organization's purpose, and how may it be best achieved? What is the strategic vision that this goal is based on?
• Priorities. What matters most to the organisation now and in the future, given its declared purpose and vision? What are the organization's priorities right now and in the next two to five years?
• Projects. Which projects are the most strategic and should be resourced to the hilt based on the responses to the first two questions? Which projects should be terminated or scrapped because they do not correspond with the mission, vision, or priorities?
• People. Who are the best people to deliver on those tasks now that the strategic priorities and projects that matter most are clear?
• Performance. In the past, project performance metrics have been linked to inputs (e.g., scope, cost, and time). They are a lot easier to keep track of than outputs (such as benefits, impact, and goals). Regardless of how difficult it is for businesses to track outputs, it is the outputs that matter. What are the specific outcome-related goals that will be used to assess true performance and value creation? Reduce your inputs and instead concentrate on them.
Prioritizing, at its best, improves strategic conversation and alignment at the top of the non-profit business, from which it is then disseminated throughout the organization. Priorities become embedded in the organization and its corporate culture after you lead the senior team to grasp this.
Priorities become embedded in the organisation and its corporate culture after you lead the senior team to grasp this.
Consider the priorities of your company. Are you prioritising all of your many activities in the best interests of the organization as a whole? What is the most effective way to utilise the organization's current and future operational capabilities? In the event of a rapid economic slump, how would your priorities change?
Most of an organization's projects and activities are aligned to its strategies thanks to a well-communicated sense of corporate objectives. However, the reality of an organisation is far more complicated than many people believe. Strategic objectives aren't always apparent or even exist at all. There is a frequent disconnect and misalignment between corporate strategic objectives and those of various business units, divisions, or functions.
In actuality, matching all of an organization's projects and activities to strategic objectives is impossible. It is more feasible to ensure that at least the most essential initiatives and programmes — say, the top 20 — are fully linked with the strategic objectives.
Non-profit leaders that use the Hierarchy of Purpose learn that shifting priorities is a natural part of the job. Indeed, whenever a company abandons a priority, the company gets more focused. Every cancelled priority is an opportunity to learn and improve for the future. Priorities shift and, if successfully managed, have the potential to radically alter organisations, but only if senior management makes difficult decisions.
---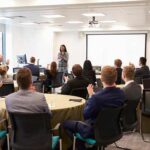 Course Manual 3: Communication Network
Communication is important in all aspects of life, but it is especially important in non-profit organizations. Employees that are disconnected and misinformed might have a negative impact on your company's bottom line. It is critical for businesses to use effective communication skills, tools, and tactics in the office in order to maximise performance and remain competitive.
Organizations with a lack of positive engagement are more than likely lacking in communication strategies and techniques. This can result in miscommunications, stressed staff, stifled creativity, and, as a result, wasted time. When firms don't make an attempt to send internal content out via email, online community software, meetings, or even instant messaging systems, critical sections of the business can suffer, including:
Leadership
It's tough for managers who can't communicate effectively, to lead. Leaders are expected to provide feedback, direction, and positive reinforcement to their employees. Job responsibilities are unclear without it. Employees' ability to work closely, cooperatively, and productively as a team is also hampered by poor, ineffective communication.
Culture
Employees can become frustrated by ineffective communication, which breeds distrust and misunderstanding. Workers' loyalty and devotion to the organization may suffer if they don't have strong lines of communication with one another and with management, and if they don't feel heard. This may result in a higher rate of turnover. If there is a lack of trust, a cohesive, open culture cannot flourish.
Productivity
Employees want to work in an environment where they can form bonds with their co-workers and share their ideas and perspectives. Workers can't do their tasks effectively if they don't have access to people and resources. This can impair employee morale and motivation, resulting in a less productive workforce. It can also have an impact on project delivery timeliness, which can harm an organization's reputation.
Identifying and Addressing Inadequate Workplace Communication
Companies must understand and identify the underlying causes of poor workplace communication, as well as the behaviours that go along with it, in order to rectify the issue. For example, in the absence of transparent leadership, rumours can quickly spread throughout a workplace, diverting employees' attention away from their work. Gossip has the capacity to sabotage organizational culture, provoke resentment or conflict, and paint employees in a poor light.
Managers should also be aware that employees may have less-than-ideal communication styles and preferences. Working on a project via email, for example, may be easy, but it is ultimately less efficient than working face to face. Providing staff with effective communication tools, such as a collaboration platform for texting and speaking, can help your company run more smoothly. Employees can also benefit from practising active listening, emotional management skills, and team communication. Another strategy to develop an engaging business culture is to recognise and celebrate your employees' achievements and progress.
If you want to improve workflows, relationships, outputs, and reputation, start with workplace communication. Any healthy relationship, whether personal or professional, is built on the foundation of communication.
It's not only about making friends at work when it comes to the value of good communication. Failure to emphasise workplace communication may cost you your reputation, lower your outputs, and result in the loss of top employees. You may expect a beneficial ripple effect in every aspect of your organization if you encourage communication in the workplace.
---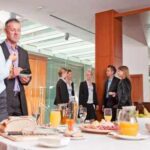 Course Manual 4: Remove Distractions
It is common these days to criticise businesses like Facebook, Apple, and Google for not doing more to combat technology addiction. It's as if these firms, which provide us with tools to help us get more work done or stay in touch with friends and family all over the world, are somehow to blame for our incapacity to regulate what we do on their platforms. It's all too easy to grumble about how little time we have to get everything done and point the finger at others when the underlying issue is our own incapacity to manage the daily distractions.
Nothing has changed in hundreds of years in terms of time. We are still limited to twenty-four hours in a day. We are getting the same amount of time as Edison, Newton, and Einstein all had. They had twenty-four hours, and so do you. The issue isn't a lack of time; it's what you do with the time you have each day.
Technology is the most significant distinction between Edison, Newton, and Einstein and us. Computers and cell phones were not available to Edison, Newton, or Einstein. They lived in a world with very little technology. They had to physically travel to the library or visit someone in person to get information if they wanted to research something. Those visits may have taken days in Newton's time because the automobile was still decades away from being invented. Edison, Newton, and Einstein were amazing people. It took a lot of effort to get the information they needed to advance their project ahead. We only need a few touches on a screen to get the information we need. We should be outperforming these fantastic individuals, but the majority of us aren't. Why?
Distractions are the simple answer. While it is much easier for us to gain access to knowledge, it is also much easier for us to fall into rabbit holes of irrelevant information. The first thing we see when we open our phones are our notifications. Emails from co-workers and customers, as well as messages from Facebook pals. We check our messages and become engrossed in a thirty-minute conversation with a co-worker. Then we go to Facebook to leave a comment on our best friend's honeymoon photo, and while we're there, we come across an adorable puppy video. And so it goes, rabbit hole after rabbit hole of distraction. Before you know it, two or three hours have passed and you haven't begun the research you intended to carryout, and you've told everyone who will listen how busy you are.
It's simple to point the finger at the tech companies now. "Apple and Google must take steps to prevent technology addiction." "Facebook is constructing a social network with the goal of turning us into device addicts." They are, without a doubt. That is their prime objective. But hold on a second. Nobody made us install the Facebook or Twitter apps! We were not compelled to purchase a smartphone. All of these decisions were made by us. We decided to get a smartphone. We decided to put Facebook, Twitter, and Snapchat on our phone.
We are in charge of how we spend our free time. That was true in the time of Edison and Newton, and it remains true today. We are entirely in charge of how we spend our time. It is never the fault of Facebook, Apple, or Google if we allow ourselves to be distracted by Facebook updates, messages from friends and co-workers, and emails when we should be concentrating on accomplishing some work. That is completely our fault.
In contrast to the tobacco business forty years ago, tech companies are not attempting to conceal the negative consequences of device addiction. Their entire marketing campaign revolves around the ability of their product to keep us connected and in touch with our friends and co-workers. Their goal is to make keeping in touch with friends and family easier, simpler, and less expensive, which most would agree, is a great idea.
Taking responsibility for how we spend our twenty-four hours is the answer to our failure to complete our work. It's simple to turn off all except the most necessary notifications on our phones. It's simple to set "do not disturb" for an hour or two while we get on with the important task. If you don't respond right away, your friends won't abandon you, and you won't lose an important sponsor because you didn't return their call.
It is not impossible to gain control of your time and manage your distractions at the same time. Start managing your distractions if you want to avoid feeling overwhelmed and get more crucial work done. There are times when you should turn off distractions and times when you should welcome them. No one is advising you to turn into a productive output robot. However, there are times during the day when you must sit down and concentrate on the tasks at hand. That is the time to turn off the distractions for an hour or two and concentrate on what matters. This isn't a difficult task at all. It has nothing to do with quantum physics, laws of motion, or universal gravitation!
Deep work, shallow work, and half-work
Although these three ideas were invented by two different people, they are closely entwined. Cal Newport's book Deep Work: Rules for Focused Success in a Distracted World delves into the concepts of shallow and deep work, while James Clear's website delves into the concept of half-work.
Half-work
Have you ever caught yourself staring at your phone in the middle of a task for no apparent reason? Or are you browsing your emails while on the phone? Or are you attempting to complete too many activities at once?
This is half-work, and we probably do it more often than we'd want. It refers to when we are working but aren't entirely engaged on the task at hand – an approach that inhibits us from getting what we need done on time and has a significant impact on the quality of our work.
Shallow work
Shallow work entails any task that can be completed while we are distracted, such as responding to emails or attending meetings. These jobs are simple to duplicate and bring little additional value. These jobs occupy a large portion of our days, and while they provide the impression of being busy, they actually impede us from starting and finishing heavy-duty projects that demand time, concentration, and thought.
Deep work
On the other hand, deep work is a skill. It is the ability to focus and concentrate on a difficult activity without being distracted. It's a form of hyper-concentration. It tests your cognitive powers and results in high-quality work that is difficult to duplicate. However, in a society and work culture that demands more and more of our attention and time, it is an increasingly rare skill. But it's one that can have a lot of advantages, especially in terms of time management.
The benefits of deep work
Increased productivity
Unlike half-work, which takes twice as long to complete half of the job and shallow work, which diverts our attention away from more important tasks, deep work allows us to be more productive and achieve more in less time.
Increased quality and focus
Deep work necessitates more focus, which aids in the production of high-quality work. However, this is something that must be learned, and like anything else, practise makes perfect. You will eventually be able to do deep work for one hour to several hours at a time as a result of consistent practise.
It's fulfilling
Deep work creates a room for creativity to flourish without being interrupted, which brings a welcome sense of calm. We gain a sense of fulfilment that we would not have otherwise by completing a work to a high standard. We know we've given it our all and put our all into the assignment, so we can take a well-earned guilt-free rest.
Personal development
It also aids in personal growth. It permits you to learn more difficult talents, putting you in a better job position.
How to achieve deep work
Deep work is a form of intense concentration, as we've discussed, yet concentration is something we don't have much of these days. So, how do we go about accomplishing this?
Remove those distractions
Since technological advancements have an impact on our concentration levels, it is critical to eliminate these distractions. You lose cognitive attention for a substantial length of time every time you move your focus from one task to another, even if it's just a fast glimpse (i.e. checking a text message or an email). When you return to your original activity, your mind is still recovering from the distraction (and is probably still thinking about the distraction, especially if it was one you couldn't finish), and your productivity suffers. This effect is referred to as "attention residue" by Newport. The solution is to focus on one task at a time and eliminate these distractions.
---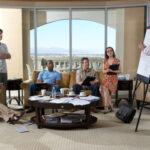 Course Manual 5: Use technology
The goal of establishing a non-profit is to develop a business model that benefits those in need. However, when you're swamped with administrative and operational duties, it might be tough to focus on your fundamental objective.
How do you make sure you're concentrating on the tasks that are most important to your mission? Many of your operational duties, like accounting, communications, and scheduling, may be delegated and automated using online productivity apps and tools.
It's no secret that technology may help employees stay on track and improve their time management abilities. Consider how long it used to take to deliver a letter via postal mail versus the now-instant gratification of email. However, while you explore the impact of technology on time management, you must equally consider how to avoid technology getting in the way.
Paperwork
Consider the mountains of paper that used to litter accountants' offices, newspapers' offices, and practically every other industry. With the advancement of technology, there is no longer a need for all of that chaos, which necessitates manual categorization to locate the correct item. Technology allows us to preserve the same material in a digital version, and best of all, it allows us to search for it by title and keyword so it's there when we need it. It saves a lot of time to be able to find information quickly when we need it.
Calendars
Many businesses and individuals find that adopting online scheduling, calendars, and time clock technologies helps them manage their time effectively. A personal calendar, such as one on an iPhone or Android, can be synced with a bigger company or business calendar, saving time in entering information in several places or needing to alert colleagues of your whereabouts. Other employees will know when you're in or out of the office, when you have a meeting scheduled, and other information that will save them time in hunting you down if you use these tools.
Challenges
There's no denying that there are a plethora of productivity and planning tools available; in fact, there may be so many that technology might become a hindrance to productivity. According to a survey conducted by the research firm Basex, the average attention span of workers is around three minutes, so the problem is to make the best use of the tools you have and to be aware of time-wasters masquerading as time management tools. If you're using Tweets or Instant Messages to deliver notes to employees, for example, don't get distracted by the tweets or IMs of a bunch of people who have nothing to do with the task at hand. Use the tool just for work-related tasks.
Ways to Improve
It's critical to remember a few things so your tools don't wind up costing you even more time. First and foremost, unless you work for a company that prides itself on remaining on the cutting edge of technology, don't be the first to try out a new technology tool. New applications, often known as beta releases, are frequently riddled with bugs that must be sorted out by the first users. Wait for a later version of that technology instead. Create a time management strategy for yourself and your colleagues. Plan your days like you plan your daily calendar; decide how much time you'll spend on email, Facebook, and reading the news, and stick to it. Schedule a frequent evaluation of what's working and what isn't; you don't want to keep a technology that is actually costing you time.
---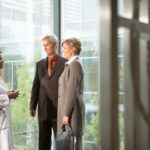 Course Manual 6: Multitasking
How Multitasking Hampers Productivity
Multitasking has a negative impact on productivity. Our brains aren't wired to do numerous tasks at once, so when we think we're multitasking, we're probably just flipping from one job to the next. For various reasons, concentrating on a single activity is far more productive.
Multitasking Is Distracting
Multitaskers may be more easily distracted than those who concentrate on a single task at a time. This makes sense when you realise that multitaskers have a habit of frequently refocusing on a new task, effectively distracting themselves from their primary task.
Multitaskers may be more distractible, according to some research, and they may have difficulties focusing their attention even when they aren't engaged on many things at the same time.
Other research suggests that, while there is a link between multitasking and distraction, it is weaker than previously thought and varies greatly from person to person.
Multitasking Slows You Down
While it may seem surprising for many people, multitasking causes us to operate slower and inefficiently. Multitasking causes "task switch costs," or the unfavourable impacts of moving from one task to another, as defined by psychologists. Because of the higher mental load associated with shifting from one item to another, we incur task transition costs (such as a slower working pace).
Changing our focus also prevents us from depending on automatic behaviours to complete activities in a timely manner. We can work on "autopilot" when we're focused on a particular activity that we've done before, which frees up brain resources. Bypassing this process by switching back and forth, we tend to work more slowly.
Multitasking Impairs Executive Function
Executive functions in the brain control multitasking. These are in charge of controlling and managing cognitive processes, as well as determining how, when, and in what order specific tasks are carried out. The executive control process is divided into two stages:
1. Goal shifting: Choosing to perform one thing over another
2. Rule activation: Switching from the prior task's rules to the new task's rules
Moving through these steps may only add a few tenths of a second, but when people switch back and forth frequently, it can add up. When you're folding laundry and watching TV at the same time, this may not seem like a big concern. However, in situations where safety or productivity are paramount, such as when travelling in heavy traffic, even tiny amounts of time might be crucial.
Multitaskers Make Mistakes
Multitasking has been shown to reduce performance and increase the likelihood of making mistakes. According to studies, kids who multitask in class have lower GPAs (and, if they continue multitasking at home, they often take longer to finish their homework).
Adults may also have a decreased level of performance when multitasking. According to a 2018 study, older persons who were multitasking while driving were more likely to make mistakes.
---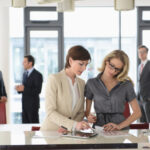 Course Manual 7: Time Yourself
You've probably heard it before: keep track of your time! Understanding how you spend your time, both personally and professionally, requires that you time yourself. It's essential for efficiency, understanding, and a smooth workflow. This is critical for everyone in an organization, or in society at large. Keeping track of your time is critical as a non-profit leader.
The insights gained from time tracking can frequently be eye-opening for non-profit leaders. How much of your time do you waste surfing the web, going through your mailbox, or searching through a stack of files for that one document? These are sometimes dismissed as small everyday tasks, but when added together, they are likely among the most time-consuming activities in your workweek.
Timers Are Workload Containment Units
You have work to do, and as a leader, you'll have a lot of it. If you wanted to, you could work all day, all night, and all the way up to your eventual hospitalisation for a stress-related breakdown. Who wants that, though? There will always be work to be done, and in many jobs, particularly those with strict deadlines, the task never truly ceases. Timers allow you to impose some microcosmic order on a chaotic work schedule that can follow you wherever you go thanks to the power of always-on internet and telecommuting.
You can use a timer to effectively confine a task. A timer allows you to build a "schedule cage" for a task like "work on the Johnson account" or "write the monthly report," rather than viewing at it as a nebulous and possibly day-consuming task. Using a timer helps you isolate activities so they don't spill over into other critical professional and personal responsibilities, whether you choose to work on it for two 45-minute blocks that day or a half-dozen 30-minute blocks throughout the course of the business week. Even if you have to spend the entire day on a task if that's what's required, a timer can help you keep track of how long it's taking (and will potentially take).
Timers Force Commitment
How many times have you started a task, moved on to another, checked your email, were reminded of a third task by an entirely unrelated email in your inbox, and then worked on the third task to the exclusion of the first two? You may have a strong will, but if you're like most overworked information professionals, you've experienced fragmented focus and task drifting.
Using a timer compels you to focus on a certain task. "I'm going to work on this task for 20 minutes," you declare as you set the timer. Even if you don't enjoy the activity, you'll be more likely to do it since you've set a limit on how much that dreadful task can pain you today. Consider what would happen if you went to the doctor and she said "A cavity in your tooth needs to be drilled and filled. Around here, we have two methods of doing things. The first approach uses a timer; we finish in an hour and you're free to go; no additional drilling is required. The second approach is a little more laid-back. We come and go throughout the day, hammering away at your tooth until it is finally fixed." Which method would you choose?
Of course, you'd prefer to keep the agony and inconvenience of having your teeth drilled to a specific time frame. Apply the same logic to your task. Limit your working to a certain amount of time and commit to the task at hand so that, regardless of whether or not everything gets done in that productive timeframe, you've earned your rest at the end of the countdown.
Timers Keep You Honest About Time
It's simple to delude yourself about the length of time it takes to complete a task. People who drift through the work day hammering away at projects have no notion for how much time things truly take, just as people who don't pay attention to how many times they swipe their credit card have no concept of how much money they're spending.
When you set a timer for a task and devote 100 percent of your attention to it, you'll be able to observe how much can be accomplished in that amount of time. Using a timer allows you to see what you're capable of while also improving your ability to give accurate time estimates. You have no idea how long anything takes if you let your work extend to cover every available area in every workday. You only know that work takes all day and that there will be more when you return the next day. Using a timer will give you a more accurate idea of how much time and effort jobs require. Not only that, but your time estimations will become more precise, and people will regard you as more honest and reliable because your promise of "You'll have it by the end of the day" is truly a promise to get it to them by the end of the day.
---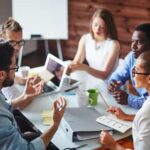 Course Manual 8: Stress Buttons
"Lost time is never found again".
The famous phrase by Benjamin Franklin serves as a sharp reminder of how limited our time is. To get the most out of every second, we must manage it. Regardless of where you live, you'll find that everyone suffers from the same problem: stress.
We all experience stress as a result of attempting to meet deadlines while also managing our other duties, but we never seem to get things done. Most of us wear one or more of these hats: parent, partner, or employee. Struggling to manage these roles takes a toll on most people; add in technology's blessing (or curse), and it's easy to see why people are continuously stressed. It seems like you've only just gotten to inbox zero when you're forced to put out yet another fire.
People nowadays even feel that if they could go "faster," they would be able to avoid any difficult situations. Others attempt to better manage their time by adding a few hours to their workday at the sacrifice of sleep. However, neither of these options is a healthy one, and pushing yourself to your limits will just lead to more burnout.
Many people believe that the level of importance you place on time management in your life determines your life's quality. If you think that sounds cliche, consider this: a quarter of working-class Britons sleep for only five hours per night! This was the conclusion of a 2015 study conducted by University of Leeds researchers. An increased risk of anxiety, depression, and heart disease are among the health issues linked to poor sleeping patterns.
Do we really need doctors to tell us that we need 7 to 8 hours of sleep each night? You may quickly improve your sleep habits, reduce your stress levels, and avoid burnout by learning how to better manage your time.
The Background to Stress
Stress is commonly defined as a mental or emotional feeling of strain or tension brought on by difficult or demanding circumstances. In modern culture, our natural "fight or flight" response is severely limited, especially at work, where we can do neither. If your co-worker is being unreasonable, you cannot strike him/her, nor can you flee! So, in the wild, a reaction that would take a fraction of a second is suppressed, but it doesn't go away: it sticks in your mind and often stays there. This might cause headaches, indecision, and even sleep disturbances.
We can also describe stress as the body's natural reaction to uncertainty in any situation, therefore the first step to alleviating stress is to figure out where it comes from. When everything in one's life seem to be spinning out of control, everyone feels stressed. Work is no exception, so if there constantly appears to be too much to do and getting organized is difficult, it's time to examine the problem and take action.
What Is the Connection Between Time and Stress Management?
You may have noticed that when your schedule does not go as planned, you become overly anxious. Or you're becoming too overwhelmed as a result of your overwork. When you are confronted with this issue on a daily basis and your emotions consume you, it produces stress and can have an impact on your family life, relationships, and mental health.
Learning how to manage your time wisely to be more productive and prevent feeling overwhelmed is the link between time and stress management. In the long run, things appear to be easier and stress-free if you know how to manage your time effectively.
Questions to Ponder About Time and Stress Management
Assume you're suffering from persistent stress as a result of your inability to complete tasks. Then you should start asking yourself why you are in this predicament. Here are some questions to consider in order to begin making improvements to your time and stress management.
• What is the source of my anxiety? How can I figure out what my stressors are? Do I use stress-reduction techniques?
• Is my stress affecting my family's relationship? Talk with a loved one and ask if it's having a detrimental affect on your relationship.
• What are the tell-tale signs that I'm stressed? Is it because I don't know how to manage my time properly?
• Why am I unable to effectively manage my time? Is it because I don't follow my timetable or lack the ability to prioritise?
• What matters to me the most? Getting more work done or completing the most important tasks first?
• What can I do to improve my organisational skills at work and at home?
• Is it true that I'm using the right strategies to encourage order to my daily life? Or do I need to make some adjustments to my routine?
• Do I put more emphasis on being busy or on getting things done?
As you consider the answers to these questions, you'll begin to see if your time management is preventing you from completing your daily tasks and how you may avoid becoming stressed.
Time management is stress management!
Good time management is essential if you are to handle a heavy workload without excessive stress. Time management helps you to reduce long-term stress by giving you direction when you have too much work to do.
It puts you in control of where you are going and helps you to increase your productivity. By being efficient in your use of time, you should enjoy your current work more, and should find that you able to maximise the time outside work to relax and enjoy life.
Poor time management is a major cause of stress. I'm sure we have all had the feeling that there is too much to do and not enough time. We can start to feel panicky and anxious and lose focus. It's important to note that you can have this feeling even if there's hardly anything to do at all.
---