Non-profit Leadership – Workshop 1 (Leading Vs Managing)
The Appleton Greene Corporate Training Program (CTP) for Non-profit Leadership is provided by Ms. Anderson MBA BA Certified Learning Provider (CLP). Program Specifications: Monthly cost USD$2,500.00; Monthly Workshops 6 hours; Monthly Support 4 hours; Program Duration 12 months; Program orders subject to ongoing availability.
If you would like to view the Client Information Hub (CIH) for this program, please Click Here
Learning Provider Profile

Ms. Anderson is an approved Certified Learning Provider (CLP) at Appleton Greene. She has experience in non-profit leadership, operations, management and fundraising. After receiving her Bachelors of Arts in Communication from Pacific Lutheran University, Ms. Anderson spent 20+ years in key leadership roles with non-profit organizations focused on healthcare, education and athletics. Ms. Anderson provides coaching and consulting services to non-profit organizations across the United States in one on one and group settings. In addition, Ms. Anderson provides regular training for non-profit leaders through dozens of state non-profit associations, private foundations and colleges across the United States. Ms. Anderson is a sought-after keynote speaker and trainer at non-profit conferences and training seminars. To date, she has worked with 350+ organizations to create shared visions, strengthen both board and staff leadership practices, draft strategic plans and increase fundraising revenues. Her service skills include leadership, organizational capacity building, change management, crisis communication, fundraising, succession planning, board development and staff coaching.
---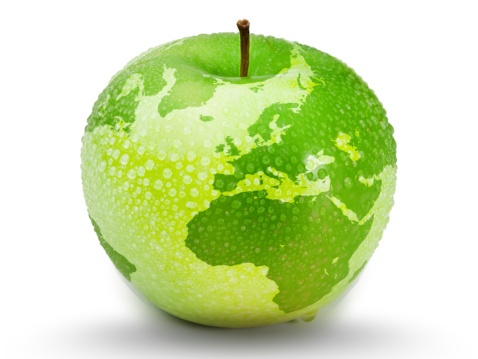 MOST Analysis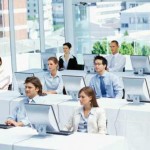 Mission Statement
The main difference between leaders and managers is that leaders have people follow them while managers have people who work for them. A successful non-profit executive needs to be both a strong leader and manager to get their team on board to follow them towards their vision of success. Leadership is about getting people to understand and believe in your vision and to work with you to achieve your goals, while managing is more about administering and making sure the day-to-day things are happening as they should.
While there are many traits that make up a strong leader, some of the key characteristics are:
Honesty & Integrity: are crucial to get your people to believe you and buy in to the journey you are taking them on
Vision: know where you are, where you want to go and enroll your team in charting a path for the future
Inspiration: inspire your team to be all they can by making sure they understand their role in the bigger picture
Ability to Challenge: do not be afraid to challenge the status quo, do things differently and have the courage to think outside the box
Communication Skills: keep your team informed of the journey, where you are, where you are heading and share any roadblocks you may encounter along the way
Some of the common traits shared by strong managers are:
Being Able to Execute a Vision: take a strategic vision and break it down into a roadmap to be followed by the team
Ability to Direct: day-to-day work efforts, review resources needed and anticipate needs along the way
Process Management: establish work rules, processes, standards and operating procedures
People Focused: look after your people, their needs, listen to them and involve them
In order for you to engage your staff in providing the best service to your guests, clients or partners, you must enroll them in your vision and align their perceptions and behaviors. You need to get them excited about where you are taking them while making sure they know what's in it for them. With smaller organizations, the challenge lies in making sure you are both leading your team as well as managing your day-to-day operation. Those who are able to do both will create a competitive advantage. Are you both a leader and a manager? What would your staff say if you were to ask them?
When you are promoted into a role where you are managing people, you don't automatically become a leader. There are important distinctions between managing and leading people. Here are nine of the most important differences that set leaders apart:
1. Leaders create a vision, managers create goals: Leaders paint a picture of what they see as possible and inspire and engage their people in turning that vision into reality. They think beyond what individuals do. They activate people to be part of something bigger. They know that high-functioning teams can accomplish a lot more working together than individuals working autonomously. Managers' focus on setting, measuring and achieving goals. They control situations to reach or exceed their objectives.
2. Leaders are change agents, managers maintain the status quo: Leaders are disrupters. Innovation is their charge. They embrace change and know that even if things are working, there could be a better way forward. And they understand and accept the fact that changes to the system often create waves. Managers stick with what works, refining systems, structures and processes to make them better.
3. Leaders are unique, managers copy: Leaders are willing to be themselves. They are self-aware and work actively to build their unique and differentiated personal brand. They are comfortable in their own shoes and willing to stand out. They're authentic and transparent. Managers mimic the competencies and behaviors they learn from others and adopt their leadership style rather than defining it.
4. Leaders take risks, managers control risk: Leaders are willing to try new things even if they may fail miserably. They know that failure is often a step on the path to success. Managers work to minimize risk. They seek to avoid or control problems rather than embracing them.
5. Leaders are in it for the long haul, managers think short-term: Leaders have intentionality. They do what they say they are going to do and stay motivated toward a big, often very distant goal. They remain motivated without receiving regular rewards. Managers work on shorter-term goals, seeking more regular acknowledgment or accolades.
6. Leaders grow personally; managers rely on existing, proven skills: Leaders know if they aren't learning something new every day, they are falling behind. Leaders remain curious and seek to remain relevant in an ever-changing world of work. They seek out people and information that will expand their thinking. Managers may double down on what made them successful, perfecting existing skills and adopting proven behaviors.
7. Leaders build relationships, managers build systems and processes: Leaders focus on people – all the stakeholders they need to influence in order to realize their vision. They know who their stakeholders are and spend most of their time with them. They build loyalty and trust by consistently delivering on their promise. Managers focus on the structures necessary to set and achieve goals. They focus on the analytical and ensure systems are in place to attain desired outcomes. They work with individuals and their goals and objectives.
8. Leaders coach, managers direct: Leaders know that people who work for them have the answers or are able to find them. They see their people as competent and are optimistic about their potential. They resist the temptation to tell their people what to do and how to do it. Managers assign tasks and provide guidance on how to accomplish them.
9. Leaders create fans, managers have employees: Leaders have people who go beyond following them; their followers become their raving fans and fervent promoters – helping them build their brand and achieve their goals. Their fans help them increase their visibility and credibility. Managers have staff that follow directions and seek to please the boss.
---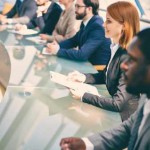 Objectives
01. Leadership Traits: departmental SWOT analysis; strategy research & development. Time Allocated: 1 Month
02. Guide Vision: departmental SWOT analysis; strategy research & development. Time Allocated: 1 Month
03. Inspire People; departmental SWOT analysis; strategy research & development. Time Allocated: 1 Month
04. Demonstrate Courage: departmental SWOT analysis; strategy research & development. Time Allocated: 1 Month
05. Managerial Effectiveness: departmental SWOT analysis; strategy research & development. Time Allocated: 1 Month
06. Execute Vision: departmental SWOT analysis; strategy research & development. Time Allocated: 1 Month
07. Process Management: departmental SWOT analysis; strategy research & development. 1 Month
08. Motivate Staff: departmental SWOT analysis; strategy research & development. Time Allocated: 1 Month
09. Digital Skills: departmental SWOT analysis; strategy research & development. Time Allocated: 1 Month
10. Distributed Leadership: departmental SWOT analysis; strategy research & development. Time Allocated: 1 Month
11. Personal Growth: departmental SWOT analysis; strategy research & development. Time Allocated: 1 Month
12. Risk Management: departmental SWOT analysis; strategy research & development. Time Allocated: 1 Month
---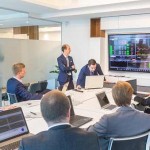 Strategies
01. Leadership Traits: Each individual department head to undertake departmental SWOT analysis; strategy research & development.
02. Guide Vision: Each individual department head to undertake departmental SWOT analysis; strategy research & development.
03. Inspire People: Each individual department head to undertake departmental SWOT analysis; strategy research & development.
04. Demonstrate Courage: Each individual department head to undertake departmental SWOT analysis; strategy research & development.
05. Managerial Effectiveness: Each individual department head to undertake departmental SWOT analysis; strategy research & development.
06. Execute Vision: Each individual department head to undertake departmental SWOT analysis; strategy research & development.
07. Process Management: Each individual department head to undertake departmental SWOT analysis; strategy research & development.
08. Motivate Staff: Each individual department head to undertake departmental SWOT analysis; strategy research & development.
09. Digital Skills: Each individual department head to undertake departmental SWOT analysis; strategy research & development.
10. Distributed Leadership: Each individual department head to undertake departmental SWOT analysis; strategy research & development.
11. Personal Growth: Each individual department head to undertake departmental SWOT analysis; strategy research & development.
12. Risk Management: Each individual department head to undertake departmental SWOT analysis; strategy research & development.
---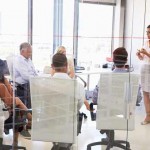 Tasks
01. Create a task on your calendar, to be completed within the next month, to analyze Leadership Traits.
02. Create a task on your calendar, to be completed within the next month, to analyze Guide Vision.
03. Create a task on your calendar, to be completed within the next month, to analyze Inspire People.
04. Create a task on your calendar, to be completed within the next month, to analyze Demonstrate Courage.
05. Create a task on your calendar, to be completed within the next month, to analyze Managerial Effectiveness.
06. Create a task on your calendar, to be completed within the next month, to analyze Execute Vision.
07. Create a task on your calendar, to be completed within the next month, to analyze Process Management.
08. Create a task on your calendar, to be completed within the next month, to analyze Motivate Staff.
09. Create a task on your calendar, to be completed within the next month, to analyze Digital Skills.
10. Create a task on your calendar, to be completed within the next month, to analyze Distributed Leadership.
11. Create a task on your calendar, to be completed within the next month, to analyze Personal Growth.
12. Create a task on your calendar, to be completed within the next month, to analyze Risk Management.
---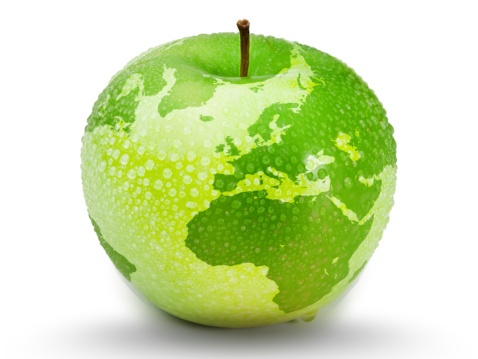 Introduction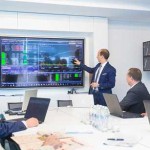 Behind every successful organization is capable leadership. The leadership of a company is responsible for building the strategies that help achieve all the organizational goals as well as inspiring and motivating the people in the organization. Good leadership can make an organization flourish while inefficient leadership can be the very reason for its downfall. The idea of leadership is fundamentally the same in all kinds of organizations, be it a public, private or a non-profit organization. However, non-profit organizations have quite different challenges as compared to for-profit organizations. And, hence, they require relatively different and unique leadership skills.
Non-profit organizations can also be of various types. While some are new to the industry they are working in, others may be decades old veterans in the field. Some non-profits have only a handful of employees while others may have thousands of people working. Similarly, budgets may vary, the scale of operations may vary and so on. That is why the kind of leadership that non-profit organizations require is also difficult to generalize as different organizations have different needs.
This corporate training program aims to help non-profits understand the importance of non-profit leadership and throw some light on its various aspects. The program focuses on the differences and similarities between leadership and management, the various leadership styles, the traits of an efficient non-profit leader, and more. It aims to provide non-profit organizations with the requisite knowledge to develop leadership qualities in their employees and prepare them to take the organization and its vision forward.
---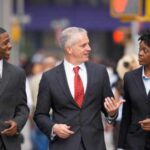 What is leadership in a non-profit organization?
The biggest difference between a for-profit and a non-profit organization is that non-profits do not always work for monetary returns. For-profits organizations can raise funds from investors. The investors will either get an equity or dividend as they become shareholders in the company. This means that investors in a for-profit company are expecting to see monetary returns on their investment.
In a non-profit organization, though, the outcomes expected are quite different. Non-profits usually run on funds collected from donations and fundraisers. These donors or stakeholders of the company do not expect to receive any monetary returns against their donations; they rather expect to see a social return on the capital they funded. A non-profit organization, as is evident from the name, does not prioritize profit but works towards forwarding or advocating a social cause. The purpose of such organizations is to solve a problem in the society or the environment or a particular community. So the success of a non-profit is not measured in terms of what they earn but in terms of the impact they can make in their target area. Non-profits may be working in diverse fields, including education, arts, culture, politics, health, environment, religion, public works and more. But irrespective of what their field of work is, non-profits only aim to bring a change in the area and any earnings that they are able to make are usually put back into the organization to further support the cause.
In an organization where profits are not the primary concern, leadership is of huge importance. One of the biggest reasons why non-profits need good leadership is because most non-profit organizations need to employ both paid and unpaid, or voluntary, workers to help with their cause. Even in the case of paid employees, smaller non-profits are usually unable to pay hefty salaries as for-profit organizations would. This makes it all the more challenging to keep people motivated and dedicated to the cause.
A non-profit leader, therefore, needs to ensure that the organization can deliver both a financial bottom line to keep the organization running as well as a significant social bottom line or social profit. It is more challenging for non-profit leaders to show this impact because most of the operations or projects in non-profits are carried out in the community, unlike in businesses where the work is done in a controlled environment inside an office or a factory. When the work is being done outside, there may be a lot of variables that are not under the control of the leaders.
Non-profit leaders, therefore, have to ensure that despite these challenges the organization can deliver results. Only a visionary leader can help the voluntary and paid workers of the organization see and realize the value of the work they are doing. Value, in this case, is not the financial returns but the social returns they are bringing in. The income of the organization is not the funds it gathers but also in kind, such as volunteered time, pro bono expertise and donated goods provided by the stakeholders. A good non-profit leader would know how to make the best use of these resources to achieve the mission. A leader needs to inspire and encourage those who work in the organization, paid or unpaid, but words alone are never enough to motivate people. A leader has to demonstrate and lead by example, for which a clear picture of the impact they have had on society is essential.
---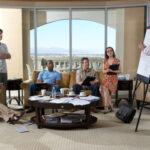 How is it different from leadership in other organizations?
We've already seen how for-profit and non-profit organizations differ at the fundamental level. From the purpose to the idea of success, there are vast differences in the way both these types of institutions operate. The income or profits of a non-profit organization are not meant to be shared between investors or stakeholders, unlike for-profit organization. They are instead meant to be invested back into the organization to help with its mission. With so many differences in the way both these organizations function, there definitely has to be differences between the way these organizations are led as well.
Non-profit leaders have to focus on very different issues as compared to for-profit companies. The differences range from purpose, management, organizational culture, employee attitude and much more.
Difference in purpose
We have already emphasized enough how for-profit and non-profit organizations differ in terms of purpose. For-profit organizations primarily focus on creating and selling product and services to earn profits. These profits are shared between the shareholders of the company and usually do not serve the community as such.
Non-profit organizations, on the other hand, primarily focus on serving society in their field of work. They may earn profits as well, but these profits are not used for anyone's personal benefits. They are instead used to further the cause that they are trying to promote.
So, leaders in for-profit companies mainly need to find ways of increasing their financial outcomes. They have to focus on increasing sales, increasing market share, gain a competitive advantage and so on. Non-profit leaders, on the contrary, need to work towards making a bigger impact on the community they are working for. They need to identify the issues in their area of work and the challenges that they may be faced with in trying to address those issues.
Difference in funding
The way for-profit and non-profit organizations obtain funding is also very different, as we have briefly discussed above. For-profit organizations obtain funding from investors and financial institutions who become shareholders in the organization. As the business grows, capital is also derived from the revenue that the company generates from its sales.
Non-profit organizations have a different approach to funding though. These organizations run on donations from private donors, corporate sponsorships and government grants. They also have fundraising events now and then for crowdfunding of their cause.
For-profit leaders have their own challenges in obtaining funds. Convincing investors that their business model will be successful, putting forward their value proposition and business plan in the best light, etc. are the responsibility of the business leaders. However, as investors in a business are likely to get financial returns on their investment, it is relatively easier to attract investors to the business. But when there are no monetary gains involved, getting funded is doubly challenging. Non-profit leaders have to convince donors to contribute merely on the basis of the social impact that they aim to have. Finding and convincing donors who would be interested in helping the cause is not easy and takes a lot more effort.
Difference in the target audience
The target audience in both these kinds of organizations is different as well. And not just the audience but the way the organization targets them is not the same either. For a business, the target audience is usually the customers. They consider a market segment that their product or service can cater to and direct all their marketing efforts to convince this section of people that the product can address their pain points. Once they have a client base or customer base, they focus on building a relationship that helps them make more sales and generate more revenue. So in the case of a for-profit organization, the target audience is more or less specific. So for-profit company leaders need to focus more on marketing to a specific group of people whose preferences and pain points are usually known from their market research.
The target audience for a non-profit organization is much more diverse. Non-profit leaders have to reach out to volunteers, donors, the public and any other group of people that may be interested in the initiative. As the aim here is not to sell a product but to help with a social cause, they do not have any customers to target per se. they rather need to target people who could be interested in helping with the mission. Finding people with the same interests in each segment of their audience is something that non-profit leaders have to direct most of their attention to. With no tangible gains involved, convincing their target audience is relatively more challenging for non-profit leaders.
Difference in leadership styles
The role of executive leadership in a for-profit organization of any kind is usually quite clear. The leadership responsibilities in a business are usually assigned to a few members at the top of the corporate ladder who also have a stake in the company's profits. More profits mean financial gains for the leaders as well, be it in the form of a bonus, an incentive or profit-sharing. That is why leaders in for-profit companies are primarily focused on increasing profits. In such companies, the owners, shareholders and top executives have the biggest share of profits.
But in a non-profit organization, the scenario is quite different. Non-profit organizations usually do not have any ownership but are run by a board of directors who are the leaders of the organization. These leaders do not have any stakes in the company's profits as profits are usually invested back into the company to aid the cause they are supporting. Although financial gains are not the primary concern in a non-profit organization, yet, the leadership has to manage the finances of the company along with focusing on their actual impact on society or on the issues they are trying to address. From fundraising to tackling the social issues at hand to acquiring volunteers for their cause, non-profit leaders have to deal with a wide array of topics.
Difference in organizational culture
Organizational culture plays an important role in the way an organization's leadership as well as its employees function. In for-profit organizations, the organizational culture is usually business-oriented. They measure performance in terms of financial returns, the contribution of employees in driving sales and increasing revenue generation is assessed and innovation of new products to compete in the market is encouraged. The role of leadership in this kind of culture is quite authoritarian. Leaders are required to monitor employee performance, keep track of sales and increase productivity in the company to achieve better results.
Non-profit organizations, however, have a more community-oriented culture. The issues and problems that employees of a non-profit have to deal with have little or no financial incentives. Employees may even be required to work outside their scheduled working hours as they need to voluntarily reach out to people for fundraising and volunteering activities. Non-profit leaders cannot be authoritarian as other business leaders may be. They need to work together with their employees and lead by example. As there are no financial incentives involved keeping employees and volunteers motivated requires some effort on the part of the leadership as well. Non-profit organizations need to promote a culture where employees efforts are acknowledged and recognized in some other form, as they may not be able to offer incentives. Leaders have to encourage a culture where everyone is appreciated, communication is open and suggestions and opinions are always welcome.
---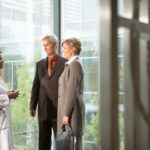 Challenges faced by non-profit leaders
Non-profit organizations can be faced with several challenges in different areas of their service. Some of the common challenges that every non-profit organization faces not otherwise seen in for-profit organizations are:
Absence of profit rate – An organization usually defines its success in terms of the profit rate. The profit rate is an important criterion that controls the administration of the organization and is used to evaluate its performance. But non-profit organizations do not consider profit as an indicator of success. The outcomes of a non-profit organization are more intangible and may take much longer to show as compared to financial outcomes. The absence of profit rate as a criterion for success makes it difficult for non-profit leaders to define their success and for others to comprehend it.
Absence of competition – Businesses are driven by competition. Competition is known to make for-profit organizations strive to improve their quality of service and enhance their organization's performance overall. But in the case of non-profit organizations, competition does not exist or, at least, is not a driving factor. Lack of competition means that the organization may have a tendency to become stagnant or move forward at a slower pace as people become complacent. It is up to the non-profit leaders to find other driving factors that prevent their efforts as an organization from coming to a halt.
Administration – In most for-profit organizations, the administrative responsibilities often lie with the top management of the company. They are usually experienced and skilled managers who have been in decision-making roles for a long time making them capable of fulfilling their responsibilities quite well. In non-profit organizations, however, the administrative responsibilities are distributed at different levels. Responsibilities are shared and decisions are taken by multiple members. This may not always be the case, but most non-profits having a relatively democratic structure, this is seen to be quite common. Though this autonomy is useful in many ways, it has the tendency to make decisions slower. Also, not everyone who is sharing the responsibilities of administration may be capable. They may be passionate about the cause they are promoting, but administration requires managerial skills which may not be present in everyone. Thus, without a proper structure, administration in a non-profit organization can be a big concern.
There are several other areas where non-profits face severe hardships but with effective leadership, these issues can be gradually addressed and mitigated in time. Leadership needs to focus on giving the organization a structure, similar to how a for-profit organization functions, but with different objectives. Orientation, training and development of employees and volunteers also need to take center stage to help the organization overcome these challenges.
---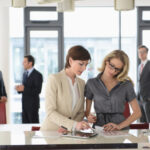 Traits of effective non-profit leadership
Non-profit leadership is not just about being passionate about the cause that the organization supports. Everyone working in the non-profit would need to have some amount of passion for the work undoubtedly. But the leadership needs more. It needs to have persistence, creativity and some unique leadership skills that enable a leader to guide the organization forward despite the many challenges it might face.
Some essential traits that all leaders, particularly leaders of non-profits, should have are:
Vision
The first thing that a non-profit organization and its people need to begin with is a vision. And this vision can only be communicated by the leaders of the organization. Non-profit organizations work towards a social cause with little or no monetary benefits. The only thing that can attract people to contribute to this cause, be it in terms of time, funds, expertise or anything else, is the vision that the leaders share. It is the responsibility of the leaders to communicate what the non-profit organization does, why they care about it and why others should care about it as well. This trait of being a visionary in their field of work can help non-profit leaders garner more support.
Planning
Planning is one of the most crucial leadership skills, no matter what kind of an organization it is. It is all the more important in non-profit organizations because the work that a non-profit organization does may not always follow a fixed structure. So, it is important that the leadership can make sense of things and plan their work ahead to ensure that things follow a certain direction. Like in a business, strategic planning is important in non-profits too. It helps give the team members an idea of what the short-term and long-term goals of the organization are and how the leadership hopes to achieve those goals.
Relationship building
A key trait that every non-profit leader must have, or develop, is relationship building. Non-profit organizations rely largely on interpersonal relationships, be it for funding or enlisting volunteers or getting support in some other form. As the organization cannot offer financial benefits to any of its stakeholders, goodwill and a strong relationship are the only things that help garner support.
Resource management
Non-profit organizations often have to function with very limited resources. As most of their funds come from voluntary donations, excess resources are usually not available and resource allocation needs to be done wisely. A non-profit leader should, therefore, have good resource management skills. From managing the budget efficiently to ensuring that all resources are being optimally used, non-profit leaders have to ensure that there is no scarcity and none of the valuable resources goes to waste.
People management
This is another leadership skill that any leader in any organization essentially has to possess. The biggest challenge for a leader is dealing with people in the organization. Keeping them motivated and dedicated to the organization's mission is the leader's primary responsibility. In a non-profit organization, this can be all the more demanding as not everyone working here is an employee. The leader has to deal with volunteers who have no liabilities, patrons, donors and members of the community. Ensuring that everyone feels involved in the cause is essential to have their continued support. The leaders must be able to emotionally connect with the people, pay attention to their needs and listen to their suggestions. The non-profit leader cannot work above everyone else; he or she has to work with everyone.
Crisis management
One of the key skills that a leader in a non-profit organization must essentially have is the ability to step up in crisis situations. Non-profit organizations may be faced with various crises in their effort to bring a change in the area they are working on. From financial crunch to resistance from outside to lack of manpower, there may be several obstacles that a non-profit organization has to tackle. In times of such crises, it is the leaders who have to stand up and take control. A leader cannot panic and distance himself or herself from such situations. People look up to them for solutions and they must be able to think of a way out with a calm and rational approach.
Time management
This trait is more essential for a leader's personal benefit more than that of the organization. A non-profit leader has to take up many different roles. From administration to fundraising to relationship management, leaders have their hands full most of the time. In such a scenario, managing all the different roles efficiently becomes quite challenging if the leader is not skilled in managing their time effectively. It may be difficult for one person to take up so many responsibilities alone and manage time for everything and that is where delegation comes into play. Leaders have to be able to efficiently distribute responsibilities among workers and make out time in their own schedule for the important activities.
---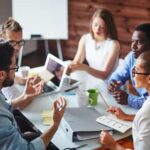 Different styles of leadership
Leadership styles differ from one organization to another. The leadership style of an organization defines how the organization and its people function. Non-profit leaders have to motivate and inspire their staff to work for a common cause and the leadership style they choose has a significant impact on how their influence works.
Every organization has unique needs and challenges and so they need unique leadership styles. Often an organization may also need to combine more than one leadership styles to successfully achieve its objectives. Some tried and tested leadership styles that have been found to be effective in non-profit organizations are the following.
Individual, organizational and external leadership
Some organizations promote leadership at all levels of the organization. They have designated roles and responsibilities for individual leaders, organizational leaders and external leaders. These organizations do not believe leadership roles are to be restricted to the top brass of the organization alone. They try and develop leadership skills in their employees as well so that they can take up responsibilities in any one or all three areas of leadership.
Community leadership
Non-profit organizations need to maintain their human relations and focus on people in the community. That is why community leadership is a crucial leadership style for most non-profits. The role of a community leader or community officer is to bridge the gap between the executive strategy of the organization and the community needs. Community leadership tries to help people understand the significance of the movement they have started and how it impacts them as a community. Leaders in this kind of leadership also need to understand people's issues, needs and concerns and find ways to address these concerns through the organization's initiatives.
Problem-solving leadership
Non-profit organizations can benefit a lot from the problem-solving leadership style. Problem-solving leaders are those who can challenge the status quo and find answers to any problem that their teams come up with. They do not necessarily work on the problems alone but have the capability to bring out the full potential in others to assist them in solving a problem.
Marketing and communications leadership
A non-profit organization, though not focused on increasing sales or revenue, needs excellent marketing prowess. As non-profits rely on donors for their funding, communicating with potential and existing donors is a key requirement. Non-profit leaders may often have to make the best of this leadership style in their efforts to gather more funds and build lasting relationships with their donors. Marketing and communications leadership focuses on building fundraising campaigns that ensure that the potential donors find them meaningful. The message the organization wants to convey is clear and impactful.
Apart from these leadership styles that mostly talk about which areas the organization focuses on in terms of effective leadership, there are other classifications as well. Leadership styles can also be classified on the basis of how the organizational culture.
Autocratic leadership
Autocratic leadership refers to the leadership style where one strong leader, usually at the top of the ladder, leads everyone else in the organization. Most organizations today believe in a democratic structure where authority is distributed at all levels but in situations where employees need to be closely and constantly supervised, this autocratic leadership style is best suited. Particularly when a member of the board of directors has strong connections in the community and with prospective donors, he or she is in a better position to lead and guide employees to achieve the organization's goals. Although, the liberty to be creative is restricted here and employees can hardly take any decisions autonomously yet it may a suitable leadership style for more defined non-profits.
Facilitative leadership
Facilitative leadership is quite the opposite of autocratic leadership. A facilitative leader emphasizes the importance of communication and collaboration. In the facilitative leadership style, the leader does not make any decision alone. He or she always takes consensus before making any major decision for the organization. A facilitative leadership style is best suited for organizations that have a large board of directors and for volunteer groups where everyone's opinion is counted. The only drawback of this leadership style is that it takes time for decisions to be finalized. As decision-making is not done by the leader alone, hasty decisions are not taken and the process of taking consensus slows down the entire initiative.
Transformational leadership
Organizations that are rapidly growing undergo change at quite a fast pace. That is where transformational leadership can be a huge support. New non-profits need to manage change and come up with new strategies for obtaining funding or reaching out to the community. Transformational leaders know how to push the boundaries of existing initiatives to achieve better results than what has already been accomplished. Transformative leaders may, however, tend to stretch too far at a time when resources are scarce which might land the organization in trouble if not checked. Leaders must be mindful of the available resources and of how much they can achieve with those resources.
Participative leadership
Participative leadership, also sometimes called the democratic leadership style, is similar to the facilitative leadership style as it values collaboration between teams and peers. All stakeholders such as donors, volunteers, etc. are included in decision-making and their opinions are valued. This makes it easier for such organizations to attract donors as well. Similar to facilitative style, participative leadership may also slow down decision making and organizations that need to stick to a rigid schedule may not be benefited from this.
Transactional leadership
This leadership style is not often seen in non-profits, but it has its own benefits under certain circumstances. Transactional leadership is mostly concerned with the organization's progress. The primary aim of this leadership style is to help the organization achieve its goals. That is why it involves setting benchmarks and offering rewards to employees for achieving their goals. As non-profits do not focus on financial outcomes this leadership style may not be the best choice. Employees in these organizations do not work for rewards but for the passion they have for the common mission. However, growing non-profits that are trying to increase their outreach and connect to more donors can benefit from transactional leadership. Setting benchmarks for performance and acknowledging employees' performance in any way possible, can urge them to work harder to meet the organization's objectives.
---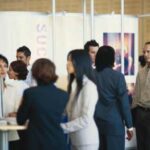 Leadership vs Management
Organizations often fail to understand how management is different from leadership and this lack of clarity is justified, as the role of managers and leaders are often quite similar in an organization. But despite the similarities, leadership and management have very different definitions, and roles, that an organization needs to acknowledge. Leaders and managers are required to possess some very different skills to be able to carry out their responsibilities efficiently.
The reason why organizations consider leadership and management to be overlapping areas is that it is thought that all managers act as leaders, and all leaders are doing managerial work. But that is not always the complete truth. A manager does not always have to lead, nor does a leader have to take on managerial responsibilities in an organization. The basic difference between managers and leaders arises from the way they are chosen for their respective roles in the first place. A manager is usually chosen on the basis of his or her technical skills, knowledge and experience in their area of work. A leader, on the other hand, may not be required to show much technical acumen as long as they have people management skills and the ability to inspire and influence people.
Apart from this, there are usually a few basic differences that tell us how a leader is different from a manager in an organization.
Goal setting
In terms of the company's goals and vision, there is a significant difference between what leaders and managers do. Leaders are responsible for setting the goals and vision for an organization. Managers, on the other hand, are expected to follow that vision and ensure that everyone under them works towards achieving it. Leaders must be visionary, having a clear idea of where they want the organization to be in the future. Though they have a role to play in helping the organization achieve that vision, they are not usually involved in the groundwork it needs. Instead, leaders should focus on communicating the mission, vision and goals to employees across the entire organization and inspire them.
Managers are responsible for keeping the employees aligned with the company's vision and goals. They must ensure that everyone is working in line with the company's values.
Strategy building
Similar to goal setting, leaders and managers have different roles in terms of strategy building and execution as well. It is the leaders who usually come up with new ideas. Leaders need to identify opportunities for improvement in the organization. They need to think about what needs to be changed and why. Leaders build the strategies that managers are required to execute. The role of managers, in this case, is to see to it that the strategy built by the leaders is executed to perfection by their workforce. They need to ensure that employees understand the strategy and approach that the organization is adopting and everyone works efficiently and productively in executing those plans.
Managers are required to share all the necessary information with employees, define the processes, workflows and tools involved and monitor or control employees to ensure that they are successful in their endeavors.
The role of leaders in change management is particularly important. Leaders can inspire positive changes in the organization by inspiring employees to change the way they work. Transformation strategies require leaders to effectively communicate why the change is necessary and what strategies are in place to achieve that change. The role of managers in organizational transformation is to continuously reinforce the message and the strategies being implemented to keep people on track.
Employee engagement
When it comes to employee engagement, both leaders and managers play very crucial roles. Leaders provide inspiration and motivation to employees. Managers are required to ensure that employees have a positive experience at work and drive productivity. Employee engagement depends a lot on how managers communicate with them. But for managers to be successful in driving employee engagement, the leadership has to be successful in inspiring them first.
Leaders must communicate with employees regularly and gather continuous feedback to ensure that they are aligned with the organization's goals and objectives. If the leadership is able to have open and honest communication with the employees, the job of the manager becomes much easier in improving employee engagement. So, leadership has tremendous power to increase employee engagement and assist the management in driving productivity.
Future and present focus
The responsibilities of leaders and managers require them to focus on different things. Leaders need to be more future-focused. They need to have a vision. Leaders identify future opportunities and plan ahead on how the organization is expected to tap on those opportunities. They build strategies for the organization's future. Leaders are also responsible for communicating to the employees how their work can help the company's future and their own personal growth.
Managers, on the other hand, need to focus more on the present. They need to get work done. The aim of a manager is to ensure that the organizational goals are achieved by following the correct processes and procedures and manage other related areas like budgeting, delegating and staffing.
Organizational culture
The organizational culture is a very critical factor in determining how the organization functions, how motivated the employees are and how it approaches change, among other things. Both leaders and managers play important roles in shaping the organizational culture, though in very different ways. The leadership of an organization builds the organizational culture in the first place. They decide what values, beliefs and behaviors must be central to the organization's functioning. This is a significant responsibility and leaders need to ensure that in the culture they build, everyone is benefited. Particularly in non-profits, the organizational culture can be a deciding factor in its success as employee engagement and organizational values play key roles.
Managers are usually not involved in forming the organizational culture in a company but they are definitely responsible for promoting it. An organization's culture is only held up when everyone in the organization is aligned with the common value system. It is the job of a manager to ensure that employees live up to the culture defined by the leadership with a vision.
The leadership and the management also need to demonstrate their confidence and belief in the organizational culture through their own actions and decisions. Employees will only follow when the leaders and managers themselves set precedence. So, organizational culture requires effective collaboration between leaders and managers.
Position vs Quality
The basic idea of managers and leaders itself is quite different when looked at in terms of their place in the organization. A manager is usually a specific role or position within the organization. An organization's hierarchy will generally have a defined position for a manager with all roles and responsibilities outlined quite clearly. Being a manager does not necessarily make one a leader. But managers with certain skills and qualities can become efficient leaders.
A leader does not refer to any particular position in the organization, though. Leadership, unlike management, is a quality and not related to a particular title. Anyone who has these leadership qualities and can inspire, influence and encourage others can be a leader, irrespective of their position in the organization. The leadership qualities in an individual need to be honed to develop more emotional intelligence allowing them to better understand and influence others. If seasoned managers can develop these qualities of leadership, they may soon find themselves in decision-making, leadership roles as well.
Communication
Communication is important at all levels in an organization, be it leadership, management, departmental, or individual. But having said that, leaders need to focus most on effective communication. Leaders are in a position where they need to influence others. They have to clearly convey the organization's goals and ambitions to employees in order to ensure their support. Communication from the leadership is one of the key driving forces in employee engagement and performance.
Though managers need to have good communication skills too, their need for communication is usually limited to the teams they handle. Leaders, however, have to communicate with everyone in the organization. They need to have regular interactions with employees, report the company's performance to all and gather feedback. Transparency and honesty in communication should be a leader's priorities.
Influence vs Power
We have emphasized how leaders are responsible for influencing people while managers need to control the people working under them. That is why it is often said that managers have subordinates while leaders have followers. Managers create their own circle of power, which means that they have authority over the people working under them. Anyone working under the manager's supervision is bound to report to him or her and follow instructions.
Leaders, on the other hand, create circles of influence. They do not need to show authority over people to get them to follow the leader's supervision. People from outside their reporting hierarchy may also come to a leader for advice or to confide in them. So, leadership is not about ensuring that things get done, but inspiring people to ensure that they realize their responsibility to the organization.
Both managers and leaders play an important role in any organization, including non-profits. Particularly in the current scenario, where remote working is gradually becoming the norm, non-profits may be faced with a lot of challenges in managing their efforts and their people. In such a case, visionary leadership and strong management are the only way to ensure that the organization can sustain. The challenges that lie ahead of leaders and managers today are often things that they may not have come across earlier. Reducing friction in remote communication, making sure that relevant information reaches employees on time and finding ways to work productively together from different physical locations are new areas that non-profit leaders are having to work on. Collaboration and mutual support between leaders and managers can help them arrive at solutions to these problems much faster.
Leaders as managers
Despite the differences in the skills, responsibilities and areas of focus, leadership and management can both be handled by the same people. Leaders can be trained to be good managers too. Over time and with some useful guidance, they can acquire the skills required to manage processes and people efficiently. But along with proper training, it is also essential for leaders to be willing to learn these new managerial skills. Often leaders in an organization are at the executive level and there are a lot of factors that hold them back from learning and acquiring new skills. There will be external factors like workload, excessive responsibilities, lack of time, as well as internal factors that resist change such as ego and complacency that may come with growth.
Leaders need to understand that learning managerial skills will not only benefit them by allowing them to deal better with people, it will also benefit the organization as a whole. Particularly in the case of non-profit organizations, a leader may be required to take on many different roles. Having good managerial skills in such a scenario becomes essential. Non-profits often have to run on limited resources and manpower. Leaders with managerial skills know how to get people to work and evaluate their own strengths and weaknesses. Interpersonal skills are already essential in a leader, but as a manager, he or she will need to have team skills as well. They will be required to motivate people to work in groups to achieve the common outcomes. With a limited workforce, leaders also have to take decisions on delegating tasks effectively for better productivity, which is an important managerial skill.
Training managers to be leaders
At times, managers in a non-profit organization may need to step up to the role of a leader as well. Most managers may already be proficient in their people management and interpersonal skills. But leadership demands more than just people management; it requires encouraging people to reach their maximum potential.
Managers need to be trained to develop leadership skills, not only to improve their prospects of becoming a good leader but also because these skills can further enhance their ability to manage people. Leadership skills like the capability to motivate people can help managers improve employee effectiveness and productivity. Managers who are good leaders allow their teams to make their own decisions and put forward their suggestions without hesitation. They set realistic objectives and timelines and recognize the achievements of their employees. Managers turned leaders are also better equipped to manage conflict and make better decisions for their teams and the organization as a whole.
Managers are usually the ones churning between the executives and the employees in an organization. Training managers to be leaders can prove to be very beneficial for non-profits as many such organizations already suffer due to a lack of leadership. Better leadership training can help them fill this gap and prepare their managers to take on leadership role whenever the need arises.
---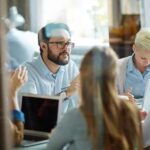 Lack of leadership development in non-profits
Over the past decade or more, many journals and articles on non-profits have emphasized the lack of leadership in non-profit organizations. Gradually, however, the focus is shifting more towards lack of leadership development programs than on lack of leadership as a characteristic of non-profits. It is seen that non-profit organizations do not invest in leadership development as much as other corporates do. The reason behind this may be many. While some non-profit groups argue that leadership training is too expensive for them to afford, others believe that leadership development programs are all just words and no action. They feel that such programs do not have any impact on employees and there are other important areas that non-profit executives need to divert their time and resources to.
But these ideas are far from reality. Non-profits rely largely on people to drive change successfully and achieve their targets. And people require effective leadership to bring the outcomes that are expected of them. The relationship between strong executive leadership and overall organizational performance is already established through research and studies, and this is equally valid for non-profit organizations as well. Yet, non-profits have been found to devote less time and resources to leadership and talent development than most for-profits do.
The biggest challenge that non-profits are currently faced with because of this lack of leadership training, is succession planning. Seasoned leaders with years of experience behind who have been leading these organizations are inevitably going to retire sooner or later. Research has also suggested that only 30% of the C-suite roles in non-profits are filled through internal promotions, which is half of the rate of promotions in for-profit organizations. All of these factors are contributing to a huge leadership gap that non-profits will be faced with, in the near future. The solution to this lies within the organization itself, but many non-profit executives refuse to acknowledge it. Leadership development is the easiest way out of this crisis.
The non-profit sector is growing faster than ever and the need for efficient non-profit leaders is growing with it. And although the demand is equally high, the leadership gap continues to be a concern. While the retirement of senior leaders is one of the reasons as we mentioned above, a greater reason is the high turnover in the non-profit sector. While many of the new non-profit leaders in non-profit organizations left to join other organizations, others were asked to leave. This recurring exodus of leaders leaves non-profits at a loss because though, new talent can be hired, what non-profits really need is experienced and capable leadership that knows how to run non-profit initiatives.
Leadership development in non-profits allows non-profits to prepare their current employees to take on leadership roles. Organizations need to align their talent development strategies with the organization's goals and individuals' needs. Employees also need to be involved in crafting and making use of development opportunities both within and outside the organization. Younger employees must be encouraged to push their limits and take on leadership activities like chairing a committee or leading a team.
---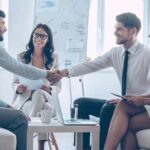 Challenges to leadership development efforts
Leadership development initiatives in non-profits organizations, though absolutely necessary, are not devoid of challenges and obstacles. Leadership development planning in an organization needs careful analysis of the leadership needs and the current capabilities of the organization. Although the returns are valuable, yet leadership development is an investment and a non-profit must be aware of the challenges it brings along before starting off.
Some of the common obstacles that a non-profit might face as the leadership development plan progresses are the following.
Lack of time and energy
For a leadership development plan to be successful, a non-profit has to devote time. Current leaders have to be dedicated to the initiative not just when the need arises but as an ongoing effort. Quite often, the sudden need for leadership development is only felt when an existing leader retires or leaves. Most non-profits fail to invest enough time and energy to create a pipeline of leaders who can step up every time a position is left vacant. This attitude towards leadership development planning has to be corrected if the non-profit expects to see prominent returns on this investment.
Differentiating between professional and leadership development
Many non-profits may be undertaking professional development activities for their employees and do not feel the need for additional investment in leadership development. But executive members of the organization need to realize that these development activities are not designed to build leadership skills in an employee. They may be useful for their overall professional growth, but leadership requires a different skillset that these programs fail to deliver. Non-profits must instead focus on coaching some of the promising young talents to be better leaders and involve them in activities that can hone their leadership skills.
Lack of confidence
Another major reason why leadership development may be lacking or unsuccessful in a non-profit organization may be because existing leaders lack confidence in the process. Some of the current leaders may not be confident enough in working on employees who might soon replace them in the leadership role. While others may be sceptical about preparing and promoting employees to a higher position where their skills and capability have never been tested before. There is also an underlying hesitation in picking a few employees for leadership development programs as it might leave others feeling unappreciated and demotivated. The current leaders must find ways to avoid such feelings of resentment among employees.
Insufficient follow-up
Leadership development programs also suffer because of the failure of organizations to follow up on the impacts of the program. After employees have undergone leadership training and development processes, they must be evaluated to see whether the program has enabled them to take on new challenges that use their leadership skills. Evaluation paired with constructive feedback is essential if a non-profit wants its leadership development plans to deliver results.
---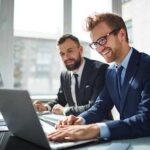 Importance of leadership development in non-profits
Contrary to what most non-profit groups believe, leadership development can actually help a non-profit organization save costs. The investment required for leadership development can be much less than the costs that the organization would have to bear for not having a leadership development plan in place. We have already discussed how high turnover is one of the primary reasons why there is a significant leadership gap in the non-profit sector. What causes this high turnover may vary from one organization to another, but most senior employees who leave a non-profit organization cite three major reasons – low compensation, lack of mentorship and support, and lack of development and growth opportunities.
So, when a non-profit organization does not provide employees with development opportunities they decide to leave. This means that the organization has to find, recruit and train another employee to replace the one that leaves. And the higher the position, the more are the costs involved in this entire process. Recruiting internally can still be a little cost-effective as compared to external recruitment. If the company has to go for external recruitment, there would be onboarding costs involved. The external recruit would also need time to understand the functioning of the organization and get settled in it. More importantly, almost 40% of externally hired executives are found to fail in their roles in as early as 18 months.
A leadership development plan is the best way to address these issues. Leadership development can bring a high return on investment by cutting down on the costs incurred due to high turnover. A successful leadership development plan can reduce staff turnover and increase employee satisfaction. If the leadership in the company is functioning well, it means that the volunteers and donors will also be satisfied. Leadership development can also pay back in the form of better productivity and increased efficiency. And all of these factors combined, helps the non-profit organization reach its goals faster.
Building a leadership development plan
The first thing that any non-profit would need in order to create a successful leadership development initiative is a plan. The organization needs to assess its leadership needs and see how they are related to the organization's overall vision. During this stage, it is important to focus on the long-term goals and strategies of the organization, how it plans to meet those goals, what kind of leaders it needs to pursue those efforts, and how it plans to nurture and develop those leaders. This gives a clear picture of what the organization needs in terms of leadership and the executive members are in a better position to determine whether the current workforce has individuals capable of meeting these needs.
This assessment allows the organization to decide how it can make the best use of its in-house talent and groom them for leadership roles. A talent review may be necessary if the organization has a large workforce, the review can involve the current leaders and employees working under them, who they think are capable. Or it could involve all employees, depending on the size of the workforce. The skills, performance and potential of each member being considered must be analyzed to decide what the next steps in the leadership development process should be. Not everyone may be ready to take on bigger responsibilities, but it is likely that some employees will show tremendous potential of handling new roles and challenges efficiently.
This early assessment is an essential step in the leadership development plan. If the organization is not able to carry out the assessment effectively, it might need the assistance of an external consultant. External consultants may, however, be expensive and it depends on the organization's budget whether it can afford to hire one. If an external consultant is unaffordable, a non-profit can also look for local service grants that support leadership development initiatives.
Once the assessment is done, the organization will need to build a leadership development model. The model will consider what the company's leadership and structure should look like a few years down the line. Senior executives need to determine if they have enough talent within the organization to support this vision of leadership that they have. Also, what measures are currently in place for employee development, which measure are working and which are not, and whether the organization has all necessary resources for the leadership development program must also be considered.
Based on all these insights, the leadership development model can be built. The model must include:
A plan of action – The plan of action defines what needs to be done to achieve the future leadership goals of the organization. It should clearly define the roles and capabilities required in the leadership team and the steps involved in building that team.
The role of senior leaders – The leadership development plan will require the constant support of the organization's existing senior leadership. They are responsible for building capabilities in their teams. They have to be involved in goal-setting, performance evaluations and regular feedback as the leadership development sets in motion.
The role of executive leaders – the executive leaders, being above the senior leaders in the hierarchy, need to be included in the leadership development plan as well. They are responsible for the professional development of the senior leaders, guiding them to take executive leadership roles when the need arises. Executive leaders should also be responsible for maintaining a leadership development plan and monitoring its progress regularly to see if the leadership development goals are being met as expected.
Once the leadership development plan is prepared, it needs to be put to action by the non-profit organization's senior and executive leadership.
---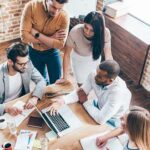 Measuring the success of the leadership development
No new initiative can be said to be effective unless its outcomes have been measured using the right metrics. Leadership development efforts also need to be evaluated from time to time to ensure that they are delivering the results as expected. Comparing the organization's state before the leadership development initiative and the changes after the implementation of the program can be an easy way to determine the impact. Some crucial metrics here can be the performance appraisal ratings of employees or the employee retention rates. Feedback can also be taken from the participants through surveys or one-to-one interaction depending on the number of participants involved.
Other ways of evaluating may include calculating the return on investment in leadership development, either for an individual or a group. This can be done by considering one measurable outcome that is expected from this leadership development program, such as acquiring a certain amount in donations in a month, for example. This amount is measurable and so it can serve as a key performance indicator for the evaluation. The key leadership skills that need to be developed in the individual or group to achieve this goal should be identified and the base value of the KPI before the leadership development efforts should also be noted. After a few months of the leadership development training, any changes in the key performance indicator from the base value must be measured. Any increase in the KPI from the base value is to be considered as a gain and this gain divided by the total cost of training the individual or the group is the return on investment. If there is a significant positive return on investment, the efforts can be considered more or less successful.
If the return on investment is too low or negative, though, it means that something in the leadership development program was not done right. The senior leaders may need to revisit their leadership development strategy and see if they chose the right variables. They need to question whether the right employees were chosen for training, whether the target areas chosen were correct, whether the approach was correct and so on. Even in the case of a positive return on investment, it is important to understand what caused the positive results and whether the organization will be able to repeat or replicate those positive results in future as well.
Once started, leadership development will be a continuous and ongoing process for the non-profit organization. That is why it is important to understand what works and what does not, in the leadership development plan created after much deliberation. The positive aspects need to be held on to and further improved with time while the negative aspects that are not contributing to the desired results need to be replaced with better solutions.
The leadership development initiatives can help the organization nurture and groom the next generation of non-profit leaders and help overcome the leadership deficit that this sector is facing for the past few years. Leadership development and clear succession plans have to be established with little investment of time and money so that internal talent can be moulded into leaders for the future of the organization.
---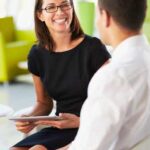 Leadership mistakes to avoid
Non-profit leadership is a lot more challenging than leading a for-profit corporation. There are many hurdles and roadblocks that non-profit leaders have to overcome before they can see actual outcomes for their efforts. Non-profit leaders are under constant scrutiny by the boards, the public and sometimes government bodies as well. They are expected to perform and achieve their goals despite having limited resources. The ability of non-profits to show visible results of their work is essential as they need to convince donors, volunteers and the community that they are making a difference. These results are necessary to ensure more support from more people.
But because of these challenges that they face and the limited resources they have to work with, non-profit leaders often end up making some common mistakes that cost them dearly in terms of organizational success. These mistakes can come in the way of non-profits fulfilling their mission and may also result in organizations becoming irrelevant over time and losing public support.
Some of these common mistakes that all non-profit leaders must consciously avoid are the following:
Losing focus on the organization's mission
It is not uncommon for non-profit leaders to stray from the primary purpose of the organization. As the organization grows and activities increase, it becomes difficult for leaders to keep everything aligned with the mission of the organization. There are multiple donors and volunteer boards that the leader needs to report to and in satisfying all stakeholders, often mission creep occurs. This is a big mistake on the part of the non-profit leader. The leader must prioritize the organization's mission and vision above everything else. He or she must ensure that every activity of the organization is aligned with and coherent to the mission and vision. The strategies for pursuing and promoting the organization's mission may definitely change over time with the change in technology, market dynamics and external environment. Yet, the leader has to ensure that all stakeholders remain focused on the mission.
Losing confidence and harboring fears
When a non-profit leader joins an organization, he or she usually joins out of a passion for the cause that the organization supports. But with time as newer and bigger challenges surface, leaders often lose confidence in themselves and in the organization's vision. Leaders end up becoming managers, simply looking over everyday activities instead of preparing the organization for the future. They may face resistance to their approaches and decision from the board members, from government bodies and from the public at times.
Many non-profit leaders may be intimidated by such controversies and avoid taking bold decisions for the organization to prevent such friction. But the fear of losing can only pull the organization and its ambitions down, be it the fear of losing funding, fear of losing one's job or fear of losing support. Leaders must be prepared for such pushbacks and still stick to their values which brought them to this position in the first place. Such integrity and deep values enable a leader to clearly see what they are striving for and allow them to work for what is right despite the risk of getting fired or losing goodwill. Leaders need to be courageous and confident themselves to be able to build confidence in others.
Focusing on organizational needs instead of the needs of the community
A non-profit organization is all about offering selfless service. This means that non-profits must always put the community's or society's needs ahead of their own. Inward focus is a major reason for the failure of non-profit groups, or at least for mediocrity, which is certainly not what any organization aims for. A non-profit organization must not work to survive, it must work to carry the movement forward. And to be able to take the movement forward, non-profit leaders need to focus on what the world needs from the organization, not what the organization needs to sustain. The initiatives of a non-profit will only gain momentum when the leaders put in the effort to venture into new areas instead of sticking to the status quo just because it is a comfort zone for the organization.
Ignoring the big picture
There may be many small hurdles and problems that come and go in a non-profit organization. These may include scarcity of resources, shortage of manpower, or anything else. Leaders cannot afford to forget about the bigger picture under such circumstances and focus on these small issues at hand alone. The donors of a non-profit do not contribute to maintaining the HR department or the purchases department of the organization, they pay to see the organization solve some pressing social or environmental issue. They contribute because they want to be a part of a greater movement themselves. Similarly, volunteers come to a non-profit to be a part of the movement, because of the sheer passion they have for the cause.
Concentrating on smaller issues like scarcity of funds or lack of manpower and citing these as reasons for contacting donors or volunteers does not help. Leaders must be able to focus on and emphasize what the vision of the organization is and where it wants to be in the next 10, 15 or 10 years. Thinking far ahead not only allows them to overcome these minor problems and let go of insignificant worries but also attracts other stakeholders to the cause. That is why non-profit leaders need to be far-sighted and visionary instead of fretting over smaller issues. Even in the case of a financial crunch, they should never give up on or shrink their most effective and productive programs. They should rather find ways to expand these programs to reach out to more people, even if that requires scrapping or trimming the costs of other programs that are not contributing as much.
Failure to move on if/when the mission becomes irrelevant
The cause for which a non-profit is working may not remain relevant forever. All issues have their end and it is possible that the mission of a non-profit may become irrelevant when the issue itself ceases to exist. For instance, if a non-profit is providing mental health counselling for people suffering from Covid-19, it is likely that their cause will become irrelevant when the pandemic is finally over. Many non-profit leaders fail to decide what the next steps should be. They need to know when their mission does not serve any purpose anymore and they can either declare their mission as successful or move on to a new cause to remain relevant. Hanging on to a mission past its lifespan does not take the non-profit ahead and revising it after a point is essential.
This corporate training program will help non-profit leaders make better decisions, avoid critical mistakes and lead by example to ensure the success of their organizations and the cause that they are working towards.
---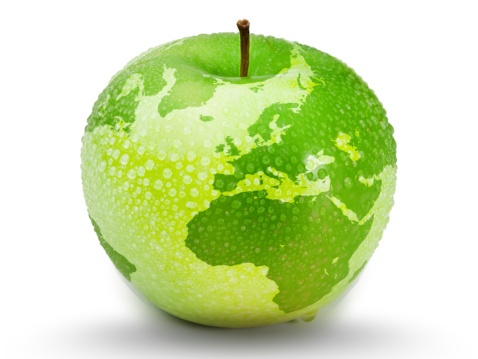 Executive Summary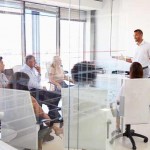 Course Manual 1: Leadership Traits
Leadership in any organization is the key to having a motivated workforce, a well-thought strategy and an achievable vision. The leadership is responsible for making all the crucial decisions in an organization, including the goals and objectives to aim for and the action plan to achieve those goals. But most importantly, the leadership of an organization is responsible for inspiring and motivating its people. Honest, transparent and meaningful communication with the employees of an organization can help the leadership enhance its influence on people and thus, increase the productivity of the organization as a whole.
Ethical and effective leadership is not limited to any particular sector or industry, but non-profit organizations seem to be in need of efficient leadership more than most corporates. Non-profits leaders have a greater obligation to commit themselves to the mission of the organization and to the community it aims to serve. Ethical leadership is the only way a non-profit can earn and maintain the public's, donors' and employees trust in the organization and its initiatives.
A non-profit organization does not work for the organization's survival or the owner's benefit. In fact, there are no owners in a non-profit but rather a governing body or a board of members who are often referred to as trustees. A non-profit organization works for the public benefit and the trustees ensure that the assets or revenue that the non-profit is able to generate are used to support its mission of public benefit.
The leaders of a non-profit are entrusted with the responsibility of building people's trust in the cause by demonstrating a commitment to certain values like accountability, honesty, public service, compassion and respect for all. Every non-profit leader has to exhibit certain leadership traits that are necessary for every leader but more so in a non-profit setting.
Working with limited resources
One of the biggest challenges facing non-profit leaders is the scarcity of resources. Non-profit organizations rely on voluntary donors and patrons for their funds. Finding donors that believe in the cause is not as easy as finding investors for a business, who expect monetary returns on their investment. In a non-profit, the donor does not earn in terms of financial returns. All they get for their contribution is the social impact that the organization can deliver. So, non-profits are often short on funds and resources as finding donors with such passion towards their mission is usually difficult.
Non-profit leaders, therefore, need to be resourceful, innovative and capable of handling the challenges faced by the non-profit sector. They need to be able to manage the organization's budget efficiently and responsibly. Non-profit leaders must know which areas to prioritize and allocate resources accordingly. They need to ensure that all resources are being used optimally. Efficient leaders also keep an eye on every financial opportunity for the non-profit organization, be it a prospective donor, a government grant or a lucrative corporate sponsorship. A capable non-profit leader will not let financial crisis come in the way of the organization's efforts and thus, helps team members feel more secure and hopeful.
Entrepreneurial attitude
Though non-profits do not seek financial gains or consider profits as a mark of success, yet a non-profit leader must have entrepreneurial capabilities. Non-profit leaders are responsible for bringing funds from donors for the smooth running of the organization and to further its mission. They need to invest time and effort in building strong relationships with existing and prospective donors. The non-profit leaders must know what needs to be done to attract donors to the company's cause. They need to highlight their positive achievements through various means of communication, be it newsletters, brochures, reports or any other tool. Leaders have to be able to earn the goodwill of existing donors and prospects and create a winning attitude among all stakeholders. A good non-profit leader knows how to treat a non-profit organization as an enterprise, though without any financial returns.
Visionary thinking
This holds true for all leaders and not just non-profit leaders. A good leader must be a visionary. The first thing any organization (including a non-profit) needs, to begin with, is a vision. A visionary leader is one who can determine the direction they want the organization to take in the future and effectively communicate this vision to all the stakeholders. In non-profit organizations, neither employees nor donors expect any financial gains in return for their contributions. The only thing that holds them all together is the vision that the organization's leaders have. Though everyone involved should be included in discussions when setting the goals for the organization, the executive leader is usually expected to take the first step in defining the vision. This requires leaders to be far-sighted, determined and courageous enough to establish a vision that others would be willing to follow.
Crisis management
A leader is expected to step up in times of crisis. A non-profit in particular may be faced with different crisis situations during the course of its operations. Non-profits endeavor to bring change in the society or the environment, and wherever there is change there has to resistance or crisis. From financial hardships to lack of manpower, there may be many obstacles in the path of the non-profit work. Non-profit leaders need to hold the team together and take control of the situation whenever the organization's image or people's trust is at stake. Leaders cannot panic during tough times and stop functioning. Everyone working under them will look up to the leaders for solutions. So, leaders must be able to remain calm and think of a rational, sensible solution to bring them out of the crisis.
Collaboration
Non-profits don't always work with a permanent workforce entirely. Many non-profits have a volunteer workforce as well. Non-profit leaders need to work with a diverse workforce and control or authority does not work in an organization like this. To have things under control and build a healthy relationship with everyone in the organization, non-profit leaders must be good at collaborating. Collaboration is important not just within the organization but with other organizations and groups as well, that are working towards achieving similar goals. Collaborating with external partners requires special skills that every non-profit leader must exhibit. The way a non-profit leader thinks and behaves in a collaborative environment decides a lot about the organization's success.
Communication
A capable non-profit leader has to have excellent communication skills to be able to inspire and motivate people. The non-profit leader has to communicate the organization's vision and mission, the strategies and the change that these initiatives can bring about, to all the stakeholders in the organization. Leaders must be able to influence people and attract them to the mission. Effective communication of all the outcomes of the organization's efforts, gathering feedback from the people working on the frontlines, listening to the concerns of the community they are serving are just some of the instances where this skill is put to use.
Effective communication does not just require the leader to speak proficiently but also to listen. An efficient leader should always encourage two-way communication, where both parties can share their thoughts and concerns without hesitation. Regular interaction with employees, volunteers, donors and members of the community not only helps build their trust in the leadership but also help leaders gain valuable insights into the ongoing work and the existing issues.
Time management
A non-profit leader has to take up different roles and responsibilities as and when the need arises. From administrative roles to financial responsibilities to HR management, the list of tasks at hand may be endless for an efficient leader, but donning so many different hats may leave a leader with no time to focus on what is most important. That is why time management skills are crucial to a non-profit leader. Leaders may need to delegate tasks and distribute their load among others to be able to make out time for the most important activities that need their attention. Without efficient time management, a leader may often feel overwhelmed and may lose the drive to perform.
Apart from these basic leadership traits, there are a few other traits that a non-profit leader can put to use. All such essential leadership traits will be discussed during the course of this corporate training program.
---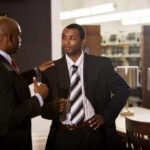 Course Manual 2: Guide Vision
Having a vision is the very essence of leadership. A leader needs to have a vision for the organization and must be able to advocate and articulate it clearly every single time. The leader's vision tells all the stakeholders in an organization why they are doing what they are doing. It gives them a sense of direction. Employees and volunteers know what they are working towards, donors know what they are contributing to and the community knows what they should expect from the non-profit organization.
It is, therefore, essential for non-profit leaders to have a vision. This vision is the ultimate goal that all other people would want to share and strive to achieve. A vision, however, does not just mean what is documented on paper with the organization's mission. The vision has to be demonstrated through the leader's actions and beliefs. The vision that a leader establishes for his or her organization is not a dream but a reality that lies ahead. This means that the vision may be difficult to achieve, but it has to be achievable nonetheless. The vision acts as a driving force compelling everyone to act towards it. It gives everyone a direction and motivates them to work towards a common outcome.
But it is not enough for the leader to believe in the vision alone. It is equally important for employees, volunteers and all other stakeholders to believe in it. A vision that they can connect with can help employees break the monotony of work and find themselves being willingly and fully involved in it as they find passion and meaning in the work they are doing.
To be able to inspire and motivate people, the leader has to effectively communicate the vision and give them a clear picture of how they are contributing to something much bigger. For a vision to be relatable and inspiring, though, it also has to be reasonable, realistic, and achievable. Setting a vision that is impossible to achieve with the resources and infrastructure that the organization has will only demotivate employees and slow down the progress of the organization.
Non-profit leaders must assess the current status of the organization, taking into account all the available resources and capabilities, before establishing a rational and practical vision that people can believe in.
What makes a leadership vision powerful?
A leadership vision becomes truly powerful when the leaders and top tier managers begin to believe in it. A vision cannot just be a statement hanging on the walls of an office but has to be a basis for all the big and small activities in the day-to-day work in the organization. Leaders need to lead by example and this is doubly true when it comes to propagating the leadership vision. Only when the leaders of an organization demonstrate their belief and confidence in the vision, will employees be driven by it.
When employees begin to believe in and share the leadership's vision, they are likely to choose the job over other options as they find a sense of belonging and satisfaction in it. Belief in the leadership vision is found to be one of the primary employee retention factors in most successful organizations. When employees start believing in the leadership vision, they are no longer working for financial benefits but are striving to achieve the outcomes that the vision demands. This is exactly what a non-profit organization needs from its people. As there are no financial profits to work for, the leadership vision motivates people to work for the "social profits" that the organization hopes to achieve.
Fundamentals of visionary leadership
The performance of employees and the trust of stakeholders depend on the vision portrayed by the non-profit leaders. Along the way, as the external environment and the needs of the community change, the vision of the organization may also undergo changes. But despite the inevitable changes, if the leaders of the organization continue to share and communicate the vision passionately every time, the other stakeholders can adapt to and cope with the changes. Visionary leadership requires positivity. A leader has to be optimistic and resilient no matter what changes or challenges the organization is faced with. Their optimism is the force that holds people together in difficult times.
There are some fundamental elements of visionary leadership and established approaches to becoming a visionary leader.
• Defining the vision
For a leader to be a visionary, the first thing that he or she needs is confidence in the vision being put forward. A visionary leader must have a clear idea of what the vision is and how it can change the future of the company. The non-profit leader has to identify the right goals for the organization and how those goals can be achieved. To ensure that the vision is realistic and achievable the goals set for the organization must be relevant, meaningful and attainable.
• Creating a sense of purpose
The vision of the leadership must be able to create a sense of purpose in the employees and volunteers of the non-profit. Leaders should be able to help team members understand their role in achieving the vision and how their work will take the initiative forward. Visionary leadership gives meaning to their work.
• Increasing employee engagement
Visionary leadership also needs to motivate people and increase engagement. Leaders must ensure that everyone working in the organization believes in the vision as much as they do. A visionary leader will also understand the importance of recognition and reward to acknowledge good work as an effective way of increasing motivation.
• Adjusting goals when necessary
Over time, the leader may come across new information or insights that can help improve the process and may benefit the initiative. A visionary leader must be able to make the best of such opportunities, even if it means changing or adjusting the goals already set. Visionary leaders must be flexible enough to accommodate changes when they are necessary and should inculcate this same attitude in their employees.
---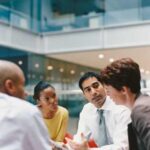 Course Manual 3: Inspire People
What sets a leader apart from a manager or other ranks within the organization is their ability to inspire people. A leader is essentially someone who has the ability to drive people to reach their full potential and achieve great heights. An inspirational leader demonstrates qualities that make employees want to willingly follow them. Capable leaders do not expect employees to follow or obey them simply by virtue of their position in the organization. Such a following is driven by fear and authoritarianism, which does not always yield productivity.
Inspirational leaders understand that hierarchy does not motivate people to give their best. That is why they focus on gaining employees' trust and support, rather than dictating them. An inspirational leader does not inspire with words alone. He or she knows that employees do not follow words, they follow actions. Inspiration comes from leaders demonstrating their commitment to the cause before they ask for others' commitment. Every interaction, meeting, or presentation that the leader handles must reflect this commitment they have towards their work. When employees see their leader showing such dedication and belief in the initiative, they are bound to follow suit.
Characteristics of inspirational leadership
Inspirational leadership, just like visionary leadership, has some fundamental traits and approaches. Certain characteristics like communication, integrity, transparency, and inclusion are essential for every leader but are more commonly seen in a leader who inspires. A leader who does not show sensitivity towards his or her employees and is indifferent to their concerns cannot inspire them either.
Inspirational leaders must have certain essential characteristics that differentiate them from others.
• Passion
Just like the visionary leader, the inspirational leader also shows great passion for the vision and mission of the organization. They share this passion with others to inspire them and help them accomplish the mission through this shared passion for the cause. Inspirational leaders can widen their employees' view, shifting their focus from mundane, day-to-day issues to the bigger picture. When employees see how each task they perform is taking the organization one step closer to the greater good that the organization aims to achieve, they are inspired to put in more effort. That is how an inspirational leader helps them connect the dots and realize the value of their work. Doing this regularly helps reinforce their belief in the cause and reminds them why they joined the organization in the first place. Leaders don't just inspire once; they must inspire every single day.
• Inclusion
To feel inspired, employees first need to feel included. Inclusion does not just mean listening to employees' concerns and having interactions with the leadership once in a while. It requires people to be closely associated with everything that the organization does. Inspirational leaders must ensure to include employees in the decision-making processes and their inputs must be heard and valued. When they know that they have a hand in shaping the future of the organization, their morale is boosted and it is easier for leaders to come to decisions that are unanimously accepted. It reduces the resistance to certain changes that are otherwise experienced in an organization and inspirational leadership understands its importance.
• Listening
An inspirational leader does not just share his or her thoughts, but also listens to others. Employees, volunteers, donors, people from the community, or any other stakeholder may have valuable ideas and thoughts for the organization's future. An inspiring leader acknowledges that every opinion matters and allows everyone to share their inputs. Employees can share their concerns, the issues they face at the ground level, the opportunities they see for the organization's future, and more, while the leader listens to and acts on their suggestions wherever feasible. As people see their ideas being incorporated in important areas, they are inspired to do more for the cause. And even if they are not incorporated, they get a chance to learn why they were not.
• Integrity
For a leader to be inspiring, he or she must first be an inspiring individual. A lot of the leadership qualities come from how the leader is as a person. The values and beliefs that the individual treasures have a major role in deciding what kind of a leader he or she can be. People will naturally be willing to follow someone who shows great honesty, integrity and truthfulness. People look up to and aspire to be like a leader who displays these qualities in general. So, a leader must first be able to inspire others as a person and then as a leader. The behavior of a leader with integrity should be such that their actions align with what they say. They should be transparent in their communications and decisions, show no bias towards anyone and live life on strong principles. An inspirational leader will always try to do the right thing irrespective of the resistance and consequences he or she may face.
• Gratitude
Inspirational leaders show gratitude to everyone for whatever big or small contribution they make. This is particularly important for non-profit leaders. In corporates, employees' hard work is usually recognized by giving them a raise or an incentive. A non-profit may not always be able to do that. Non-profit have to be stringent in using their resources and monetary incentives are often unaffordable. But a good leader knows that there are other ways to appreciate good work and show gratitude to people. For people who are dedicated to the cause, even a thank you is appreciation enough and can motivate them to continue their good work. Inspirational leaders appreciate, acknowledge and thank people frequently.
• Encouraging growth and development
Lastly, inspirational leaders must understand the importance of growth and development, both for themselves and their followers. Everyone has their limits and one cannot expect people to perform their best without any learning and development. Leaders themselves require development to overcome their limitations and achieve new heights. Inspirational leaders will be able to identify everyone's strengths and weaknesses and focus on developing the weak areas. They will always encourage employees to learn new skills, gather more knowledge and grow in their careers, just as they do for themselves. Inspirational leaders understand that individual growth means the growth of the organization as a whole.
When is inspirational leadership necessary?
Inspirational leadership is, of course, always needed in an organization irrespective of what the organization does. Yet, there are certain situations where inspiring leaders can bring about much better results. Non-profit organizations often come across times when their employees, volunteers and workers need more than just passion for the cause. That is when inspirational leadership can be most valuable.
• Managing remote workforces
Non-profits that have their workforce spread over various geographic locations may find it all the more challenging to keep everyone motivated and aligned with the organization's mission. Ensuring that everyone in the remote workforce is equally committed to the cause is tough. Without much direct contact, inspirational leaders have to devise new ways of communicating their vision to the team regularly and keeping them inspired. The impact of influence a leader can have over the team is usually much lesser when they are working remotely and contact is limited. Yet, a truly inspirational leader will be able to work their way around these minor inconveniences and keep everyone motivated.
• Having no direct reports
Quite often there may be cases where a leader is responsible for overseeing a team but they do not directly report to him or her. This happens in for-profit organizations too, where a Project Manager may be responsible for the outputs of a team but has no direct influence or authority over them and cannot evoke any consequences for their actions. Such a situation makes it difficult for a leader to hold them accountable.
This situation may be encountered more often in non-profits as non-profit organizations usually have a large voluntary workforce, not directly employed by the organization. In such a case, having influence over the workers is difficult. But an inspiring leader will know how to keep them motivated and will be able to show them the value they are adding. Such situations demand a leader who can inspire people although they have no liability towards him/her or the organization as a whole.
• Supporting the workforce during a period of change
Whenever an organization undergoes some transformation, employees often feel the brunt of the change. Change brings disruption and though it may be for the better, employees can have a difficult time coping with it. An inspirational leader is very essential at points like these to support and encourage employees through this phase. The uncertainty that comes along may push people into a defensive corner and cause them to resist the upcoming changes. This can create friction, conflicts, resentment and frustration among people, making the situation stressful for everyone. Inspirational leaders step up during such times to help them face the uncertainty with optimism, help them realize the benefits of the change and reinforce their trust in the organization and its leadership. Inspiring leaders can bring unity and cohesion to the organization, which is very crucial to change management.
• Driving employee performance
Some organizations need to shift their focus from performance management to performance motivation. Non-profits in particular need a motivated workforce rather than one that works like a well-oiled machine. They need people to have a sense of belonging and believe in the work they do. This motivation is crucial for employee engagement and retention in a non-profit organization. Inspirational leaders can provide an environment where employees can explore their capabilities and use their skills/ knowledge in a supportive environment. This attitude towards employee performance helps keep them motivated and can benefit the overall productivity of the organization too.
---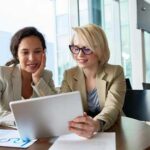 Course Manual 4: Demonstrate Courage
Courage is the key to effective leadership. Efficient non-profit leaders must be bold, spirited and assertive while also showing equal amounts of reason, caution and calmness. Leaders are often faced with situations that call for tough but necessary decisions which may not be supported by certain groups of people. Such situations require a great amount of emotional intelligence but at the same time, the courage to go ahead with what is best for the organization despite the resistance.
A courageous leader must be capable of standing strong when the stakes are high. Such leaders are not easily intimidated or bogged down by challenges. They step up in times of crisis and seek opportunities for growth and progress amidst the turbulence that the organization is facing. But demonstrating courage does not necessarily involve taking major decisions for the organization or fighting big challenges. Leaders may be faced with tough situations in their work every day. It could be a difficult conversation with a colleague or a stakeholder, or responding to the people when they don't have clear answers to their questions, or giving a goa ahead on a new demanding project. Such instances arise every day and, no matter how small, every issue requires a certain amount of courage to deal with.
Courageous leaders should not be afraid of taking risks if the rewards are high. But they should also have good judgement and ensure that their decisions do not put the organization or its people in trouble. The upside of being courageous, however, is that when the leader's bold decisions are able to achieve great results for the organization, it doubles the trust of the followers.
Characteristics of courageous leadership
• Resilience
Leadership is not easy and a leader has to face a lot of opposition from various sections in every step they try to take towards their goals. Courageous leaders, however, are always prepared to meet these challenges head-on and resiliently work towards finding a solution. Resilient leaders don't just endure the struggles that these challenges bring about but also emerge stronger from their experiences. Some leaders may be naturally resilient if that is part of their personality. But others can also develop this quality as they grow with their experiences. The more challenges the leader faces and overcomes, the more resilient and courageous he or she becomes over the years.
• Authenticity
A courageous leader has to demonstrate authenticity as a fundamental quality. Leaders who are true to themselves and stick to their principles are usually the ones who have the courage to stand by their people and their organization in the time of crisis as well. Authentic leaders constantly work on improving themselves and the people that work under them. They hold their values dear to themselves and respect the organization's value system as well, not willing to compromise on it at any cost. This authenticity is essential for strong leadership that people can look up to.
• Self-discipline
It is often seen that leaders who are authentic and grounded in their beliefs demonstrate a strong sense of self-discipline as well. They do not lose their composure or poise even in the toughest of situations. Courageous leaders need this quality of self-discipline to be able to lead under pressure. As long as the leader shows strength and maintains his or her composure in facing a crisis, others can also find the courage to handle the situation. Leaders with self-discipline will never make decisions in haste. They will take account of the circumstances and try to find the best possible solution without reacting to the challenge prematurely.
• Emotional intelligence
A leader cannot afford to panic, get frustrated or lash out at others in times of crisis. This is where emotional intelligence comes into action. A good leader is aware of his emotions and in control of them. He or she also recognizes the emotions of others around him and can influence them. Courageous leaders need this sense of self-awareness and awareness of other people's emotions because tough decisions can have an impact on both. Leaders who have a high degree of emotional intelligence are better able to manage change in the organization, as they can cope with it better and help others cope as well.
• Commitment to a purpose
A leader can find courage when he or she is committed to the purpose of the organization. Believing in the purpose and standing by it makes a leader resilient and ensures that he or she can take every decision, however difficult it may be, keeping this purpose in mind. Purpose-driven leaders can instill a sense of mission in their employees and help them achieve the organization's objectives.
While some leaders are inherently courageous and bold, others who lack these qualities can still become courageous leaders by taking one small step at a time. When they start showing courage in every little decision they make and refuse to compromise on their principles in trying times, they are already being the audacious leader that people need. There are a few things that every leader has to do in order to build courage and confidence.
• Gathering more knowledge every day
The best weapon for a courageous leader is knowledge. A leader who has all the information he or she needs to complete a task at hand or make a decision hardly has anything to fear. It can help them tackle any questions and silence the critics when their decisions are being doubted. Non-profit leaders should, therefore, stay current on information and news surrounding their domain as well as anything else that matters. They should proactively follow the news and industry trends. Well-informed leadership can solicit people's trust and will hardly be challenged by others.
• Confronting reality without fear
A leader can never gain anything from being in denial. Efficient leaders have to get rid of the rose-tinted glasses and see things for what they are. They have to acknowledge the state of their organization or initiative and decide on how it can be improved. Only when a leader has the courage to confront and accept reality, will he or she be able to change things for the better and lead the people to a better future.
• Saying what is necessary
People trust their leaders to be their voice. If a leader stays mum in difficult situations or tries to avoid uncomfortable conversations, there is not much else that people can expect from him or her. Courageous leaders have to be vocal. No matter how awkward or difficult a conversation is, if it is needed for the organization and its people's benefit, it has to be taken forward. Such situations usually arise during conflicts with employees or stakeholders, or when putting forward a challenging proposition in front of the board, to state a few examples. Avoid difficult conversation only cause the problems and differences to pile up. Courageous leaders do not let these things fester and believe in sorting them out without delay.
• Encouraging resistance and debate
A worthy leader does not mind criticism. Courageous leaders, in fact, encourage people to push back, express their dissent and involve in constructive debate. Leaders have to be able to bear such constructive criticism and derive better results out of them.
• Not hesitating to let people go
One of the toughest decisions that leaders are often faced with is that of letting people go. It is emotionally challenging and nobody wants to have that conversation after working together for years. But if an employee or a board member is unable to contribute to the organization or is not performing up to the mark, the non-profit leader has to make the tough call. It requires courage to make such a decision. But a non-profit needs engaged and committed people. It can save the organization a great deal of time and resources by replacing an idle member with someone who can actually deliver results.
---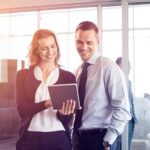 Course Manual 5: Managerial Effectiveness
Non-profits, by definition, work for social, environmental or humanitarian causes. Their objectives do not include generating revenue for the organization but rather obtaining outcomes in the society or community they operate in. This usually means that many non-profits have a loosely defined structure wit