CX Engineering – Workshop 1 (Foundational Concepts)
The Appleton Greene Corporate Training Program (CTP) for CX Engineering is provided by Dr. Phillips Certified Learning Provider (CLP). Program Specifications: Monthly cost USD$2,500.00; Monthly Workshops 6 hours; Monthly Support 4 hours; Program Duration 12 months; Program orders subject to ongoing availability.
If you would like to view the Client Information Hub (CIH) for this program, please Click Here
Learning Provider Profile

Dr. Lynn W. Phillips is an executive educator, consultant and a former award-winning teacher and scholar while serving as a faculty member at the renowned Stanford University Graduate School of Business (GSB) for 12 years—in addition to having held faculty positions at several other prestigious universities including Harvard, Northwestern, and the University of California at Berkeley Graduate Business Schools. He is a PhD graduate of Northwestern University's Kellogg School of Management.
Dr. Phillips is widely recognized as co-creator of many of the now essential customer experience (CX) engineering frameworks, concepts and methods employed by enterprises worldwide to hone their competitive edge, reinvent their businesses and drive profitable growth. He has 30+ years' experience helping teams to reap the rewards of executing best and emerging "next" practices in CX engineering to choose and deliver winning customer value propositions (CVPs) in their chosen targeted markets.
He brings unique business process knowledge and implementation expertise from his advisory work supporting clients that span virtually all major industry sectors in over 40 countries worldwide. The processes and tools developed by Dr. Phillips are a defacto standard for helping business teams in technology intensive sectors to "become" their targeted customer communities to gain an imaginative understanding of their unmet needs that transcends what these customers can imagine on their own.
---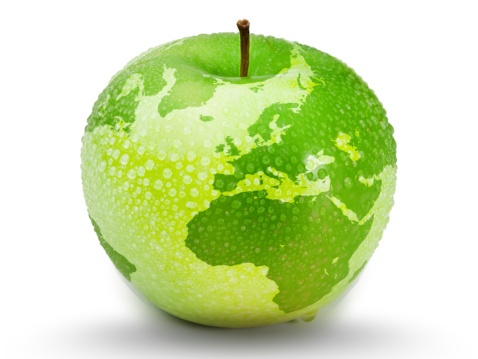 MOST Analysis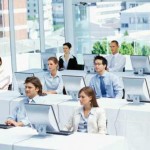 Mission Statement
The intent of workshop # 1 as explained in my CIH is to define, explain and operationalize in the client company's context the foundational concepts of CX Engineering I originally co-developed at Stanford and continuously honed through 30 years of applications in leading-edge companies globally, namely: Customer Experience (CX), Customer Value Proposition (CVP), the designed Value Delivery System (VDS), Day-In-The-Life-Of-Customers (DITLOC) insights and Customer Value Delivery Chain (VDC).
Even though Harvard Business Review produced a feature film on these CX engineering frameworks and numerous other publications and subject matter experts now consider them among the topmost strategy and executional concepts employed by enterprises today that are essential tools all senior executives should master, they are still widely misunderstood and misused in many corporations and even take on diverse meanings within the same company, akin to different language dialect clusters.
This first workshop helps establish a powerful common language, mindset and operational philosophy based upon a comprehensive and proven best-next practices framework that resolves this problem. It alters many executives' narrow views of what these concepts mean and their breadth of application to corporate value creation processes to all functional agendas beyond marketing. And it challenges managerial mindsets about the essence of customer psychology and behavior in a disruptive world.
Attendees to workshop # 1 will invariably come away with a quite different understanding of what customer-centricity is and isn't and the importance of leveraging best-next practice CX Engineering processes in the rapidly evolving 'new-game' competitive landscapes that characterize 21st century competition across all industry sectors. They will gain a realistic yet inspirational understanding of the tasks and rewards of implementing an enterprise-wide adoption of and adherence to CX processes.
Another intent of workshop # 1 is that attendees also come away with an initial perspective—one that will be developed much further in subsequent program modules—of how well their organization and specific functional agenda is optimally using these foundational concepts of CX Engineering and their underlying processes to drive profitable growth. This helps benchmark where their organization is in its evolution to become more customer-centric and a master of CX Engineering precepts and process.
A final element of the intent of workshop # 1 is to illustrate both the similarities and differences in CX Engineering challenges between what today are termed B2C and B2B markets. Enabling executives to search for and determine 'relevant analogies' beyond their industry is one of the greatest benefits participants cite for the program. Far too often executives shelter behind the default position of 'we are different' when the reality may not be like that at all if the correct analogies can be re-contextualized.
All these elements of intent are achieved by me bringing to this session an unusual knowledge and command of best and emerging 'next' practices and processes in CX Engineering that span multiple sectors and geographies and inform on what leading-edge companies are doing to implement these successfully in the new-game competitive landscapes where the model for customer value creation is changing. These cross-sector insights are inevitably powerful carriers of learning to leadership teams.
Not surprisingly, many leadership and team perspectives on what constitutes best-next practices in CX Engineering, even in the best companies, are mainly shaped by an intimate understanding of what is happening in their industry and is influenced by the dominant logic and deeply rooted assumptions about value creation that pervades their sector. Yet many breakthroughs in CX Engineering described in my CIH Client Testimonials were derived by teams applying best-next practices from other sectors.
This first workshop, like all the others, has advance pre-reads and post-session project studies for all participants to further instantiate their learning interacting with the content. Like others, it also includes extensive use of graphics, summary charts, video case studies and individual/group exercises drawn from my past experience and tailored to the client context, along with high-profile guest speakers from my academic and client networks. The intent is to make learning easy, applicable, exciting and fun.
---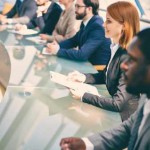 Objectives
1. Establish a common language, mindset and operational philosophy underlying the core concepts of CX Engineering that will be implemented in their enterprise, the crucial first step in any transformation.
2. Get them excited to apply core CX concepts like Customer Value Proposition (CVP); Value Delivery System (VDS); Day-In-The-Life-Of-Customers (DITLOC) and Customer Value Delivery Chain (VDC).
3. Change any pre-existing conceptions of what these concepts mean and their implications to set the stage for enterprise-wide adoption spurred by leadership embracing them logically and emotionally.
4. Overcome cynicism that CX concepts are only relevant to those in marketing/sales roles and show how they will act as total business system drivers impacting all functional agendas once implemented.
5. Show how this program when implemented in their enterprise will ask all participants to play vital role in choosing and delivering a winning CVP lineup to internal and external customer communities.
6. Showcase how CX methods taught in this program create a force-multiplier in innovation that far transcends inputs based on customer-compelled Voice of Customer surveys asking what they want.
7. Make participants sensitive to how application of these concepts takes on new meaning for firms like theirs competing in new-game competitive landscapes where value creation models are changing.
8. Show how delivering winning CVPs in new-game landscapes is not a linear journey from A to B like going from CMMI Level 1 to 5, but instead will ask them to be a 'Pathfinder' on a journey of discovery.
9. Demonstrate what they will be asked to do as Pathfinders in this program—leverage best/emerging next practices in CX Engineering to create game-changing CX strategies to drive supranormal growth.
10. Showcase the mindset they'll be asked to adopt as Pathfinders—shift their mindset from trying to be more efficient at the legacy old-game—to one of game-changing in delivering novel, relevant CX's.
11. Demonstrate the tools that they as Pathfinders will use in this program, immersing themselves in customer environments to test strategies in wind tunnels via experiments that pilot new approaches.
12. Lay a foundation for participants to evaluate how well their enterprise and function is optimizing its use of CX Engineering concepts-processes and honing leaders' new-game acumen in applying them.
---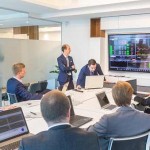 Strategies
For objectives 1-12, conduct 45 minute interviews with senior leaders/sponsors to understand their program objectives, the CX challenges and opportunities they face, etc., using this to shape content.
For 1-6, use pre-reads, lecture discussions, case studies to define foundational concepts/processes of CX Engineering and guest speakers from my client network who wielded these to gain advantage.
For 7-11, use pre-reads, lecture discussions, case studies, guest speakers to portray the Pathfinder mindset and application of core concepts and processes of CX Engineering in new-game landscapes.
For 1-11, ensure all materials for teaching and coaching this content use examples from 21st century competition that are relevant carriers of learning and vividly illustrated in the client company's context.
For 12, give participants guidance how to gather data on their enterprise and their function's 'as-is' use of the foundational concepts of CX Engineering and the new-game forces impacting their market.
---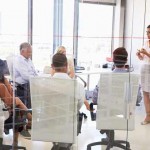 Tasks
For strategies, 1-12, draft the agenda for workshop # 1, including what will be covered when and by whom, and specifying advance pre-work to be completed and post-session work that will be tasked.
For 1-11, use my library of teaching and coaching materials developed over the last 2 decades of 21st century rivalry to capture examples that vividly illustrate the concepts in the client company's context.
Use these materials in pre-reads and presentations for the first workshop and others to build relevant analogies for deeper insight into CX Engineering challenges/opportunities and how to address them.
Quickly adapt the materials removing any proprietary client information so CX Engineering has all the hallmarks of a bespoke program tailored for client company participants and their unique challenges.
Another task is providing online tutorial support that goes beyond helping participants find applicable analogies to translate them into their operating context, which requires more than good teaching skills.
Supplement these materials with senior leadership interview excerpts in pre-read and slide materials for the first workshop to showcase their views on CX Engineering, past successes and challenges.
Hold a special 60-minute session with senior leadership who will not be attending the first workshop but whose direct reports will be so they're comfortable with what is presented and can offer feedback.
Get workshop # 1 on Professor Gordon Hewitt's calendar, the world's foremost authority in new-game strategic acumen and corporate competitiveness, whom I've worked with in many programs globally.
Identify and recruit executive speakers to make cameo appearances that help further embed the core concepts and processes of CX Engineering, drawn from my client and Stanford graduate networks.
• Guest speakers include sponsors of CX Engineering from clients I've worked spanning virtually all sectors who are former graduates of this program and who wielded these tools to gain advantage.
For 12, task participants to collect evidence depicting how their enterprise or functional agenda uses foundational concepts of CX Engineering to deliver value to internal-external customer communities.
Task participants to look at a wide range of data including business expansion plans; functional plans in HR, IT, Finance, Supply Chain, Marketing, Sales, Brand, etc.; Market Research, Sales Pitches, etc.
Ask them to add notes on where the past application of these foundational concepts led to successes, failures or lapses in achieving organizational or functional end-state goals and their views as to why.
• Other relevant documents would be distribution plans and the partner value propositions and delivery systems being implemented to win partners and build their value delivery capabilities.
• For internal service providers like IT or Risk, documents showing how they segment internal clients they serve, the value of services they deliver, reviews of its impact and plans to improve.
• For HR, documents showing the employee value proposition delivered to different staff segments to attract and retain talent and the delivery system to build new capabilities and boost productivity.
Have this data sent to me in advance via Appleton Greene's client portal for me to review and support my efforts in tailoring the materials for the first workshop to the client company's operating context.
• This provides the opportunity for all program participants to collaborate with me to co-create and co-develop the workshop content not only for the first workshop, but for subsequent ones as well.
Send all developed materials and exercises to client sponsors for their review and hold a conference call or Zoom meeting to get their feedback and suggested revisions in time to make any adjustments.
---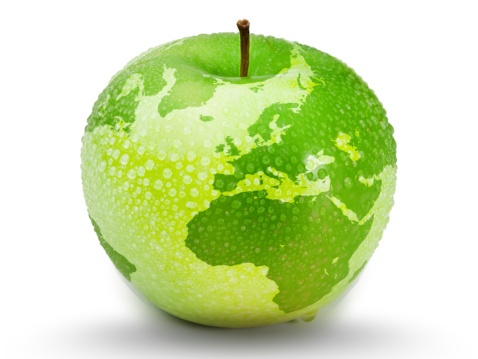 Introduction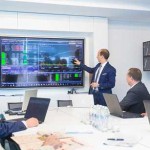 Planning
This section on planning is intended to help different program stakeholder groups understand what they must plan to do in advance of the workshop and prepare in order to maximize program success. There are different planning tasks for different stakeholder groups, beginning with senior sponsors in roles like the Heads of functional agendas in Organizational Learning, HR, R&D, Marketing, CX, etc. There is a different set of planning tasks for senior management and their support staffs who expect to reap the rewards of this program and what they must do to prepare in advance of workshop # 1. Finally, there is a set of planning tasks program participant stakeholders must complete in advance of the first workshop to lay the groundwork for its success and for that of follow-on workshops # 2 to 6.
When these planning tasks and all the other essential work in program development, implementation, management and process review occur in a coordinated effort, the enterprise impact can be powerful:
---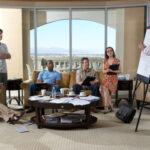 Case study vignette: The power of upfront planning on a CX Engineering Program's impact
From 2002-06 Lockheed Martin engaged me to introduce CX Engineering concepts and processes into its new business capture processes for its Integrated Systems & Solutions unit. At the time, ISS had an industry-high 65% contract win rate, winning $65 of every $100 that they bid on—an amazing percentage. But leadership wanted to go from great to even greater in a changing post-9/11 market. ISS and Lockheed's senior corporate leadership held several facilitated sessions to review how CX Engineering concepts and processes could enhance the company's extant detailed new business capture training manual and implementation processes and identifying the criteria for choosing initial capture teams to work with to pilot the approach and a subsequent roll-out plan depending on impact. Five pilot capture teams were selected and their capture managers were asked to be Pathfinders to embed CX Engineering concepts into their customer proposals. Planning included creating a proposal architectural template to ensure capture teams communicated what was unique about their proposed Customer Value Proposition (CVP) and Value Delivery System (VDS) vs. rivals to win the business. All pilot proposals involved creating engineered solutions to customers with complex problems and multiple stakeholders with different value priorities at Intelligence Agencies, Department of Defense Service Branches, and others. Winning these contracts required submitting a detailed RFP response describing the proposed CVP and VDS that was generated using CX Engineering program processes.
Teams soon learned the lesson that a CVP and VDS derived from multi-functional teams spending a Day-In-The-Life-Of-Customer stakeholders—or even weeks— was crucial to success. This upfront DITLOC work made clear what was required to win, and it drove all decisions in engineering, supply chain, operations, partnerships, contracts, finance, HR, service, support, business development, etc. These pilot results showed the crucial importance of planning and starting early, well before an RFP was issued by the customer community, to establish a common language, mindset and operational philosophy that would get the team aligned around the process of choosing and delivering a winning CVP. The early pilots were all successful and helped build momentum for a broader enterprise rollout. Results from 50+ teams reinforced pilot results. Teams that didn't do the upfront DITLOC work got the CVP and VDS wrong—and typically lost. The central theme that accounted for capture teams not submitting a winning bid was that they pursued an internally-driven, inside-out technology-product centric strategy, often developing technical solutions before interacting with customer stakeholders. This CX Engineering initiative resulted in higher average win rates of ~85% during those years for ISS teams involved and it spread to Space Systems and other units. Supranormal win rates persisted with some units achieving 89% win-rates. While many factors can affect win rates, teams judged success by whether customers played back their proposed CVP and VDS in debriefs explaining why they won.
While it should be self-evident that a major factor driving success was the depth and breadth of buy-in, acceptance, embracement and execution by capture leadership, the capture team and all proposal section authors, this was not always present in some teams where one or more of these groups was not supportive of the process and wanted to revert to past approaches that were in their comfort zone. Thus, a key factor driving success was senior management investing further in supporting program infrastructure like aligning all incentives and funding to how well teams adhered to best-practices in CX Engineering processes and installed a Director of CVP Strategy to assess whether teams pursued a customer-centric approach to their captures and marshalled the data to prove this was the case. The Lockheed Martin example illustrates how actions must be taken at multiple levels of leadership to ensure success of CX Engineering programs that reimagine core processes in new business capture. It also underscores that foundational concepts and toolkits of CX Engineering and new-game acumen are applicable even when the competitive and customer context alters from that of the client company.
Here then is a terse summary of what senior sponsors, senior management and program participants must plan in advance to do and prepare for workshop # 1 and lay a foundation for follow-on modules.
What senior sponsors must do to plan in advance of workshop 1 and what they must prepare. Set up meetings with senior leaders and participants from multiple functions for me to interview in advance of the workshop to hear their views on key challenges and opportunities in CX Engineering. Identify the criteria to select businesses and delegates who will get the most out of this program and will produce the most business impact during and after the program, along with a plan to recruit them. While in Lockheed Martin and other aerospace-defense firms, this entailed selecting capture teams pursuing large must-win contracts, in other companies different criteria will likely guide selection. For example, criteria for selecting businesses from the portfolio to participate in the program might focus on for-profit units that face 'blue ocean' business expansion opportunities into adjacent markets.
Other criteria may include units facing reinvention challenges due to shifts in competitive landscape due to regulatory changes, technological discontinuities, changes in customer habits or social trends. The focus in nominating business organizations to participate in the program should not be limited to for-profit client facing units—it also includes internal service providers serving these and other groups. It's critical to convey that accounting profit generation is not the essential one source in value creation. All units have a value creation role to play even if their results are not captured in financial report data.
---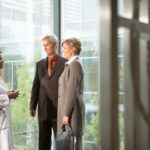 Case study vignette: The use of CX Engineering processes by Internal Services Providers
CX Engineering as a concept and process doesn't just apply to leaders in roles interfacing with the end-user customers across the enterprise portfolio. Every session in Bank of America's Emerging Leader Program the last 5 years has had participants from organizations like Global Tech-Ops, HR, Finance, Compliance, Regulatory Affairs, Global Risk, Corporate Communications, Audit, Tax, etc. These internal services providers deliver a value proposition to their internal customers and partners which can have a powerful impact on overall enterprise performance. Looking beyond BofA, wouldn't most banks globally wish that their risk management groups had advised them of the potential risks of bringing high-risk mortgage backed securities assets into their investment banking business groups?
This same situation persists today as an ever more dangerous, riskier world changes investors' value hierarchies, who are flocking to firms with advanced risk-management technologies/systems. As the world becomes a more unsure place in many ways, many savvy investors are altering their priorities, favoring risk management vs. financial returns, an agenda controlled by bank's risk and cyber groups. The growing science of risk measurement and management is taking on new meaning in complex and dynamic environments. Traditional banks and insurers face consequences if they're not at the leading edge of thinking and practice. Boards of many established global companies in finance and beyond are debating the true meaning of becoming a 'digital enterprise', especially in terms of human capital.
Banks are increasingly seeing regulators as stakeholders they must deliver a value proposition to and staffing to do this in regulatory affairs groups who are leveraging new-game digital technologies to meet this challenge. They focus on the purpose of existing rules and show how to improve CX while reducing risk, making this clear to regulators via compelling simulations, analytics, and pilot programs. Like Regulatory Affairs, HR faces a reinvention challenge in the digital age since the search for and retention of talent is intensifying as the profile of the talent pool changes and the industry seeks new skill sets. As CX Engineering processes become more automated via technologies, talent will come from different places like Silicon Valley-type engineering communities with different cultural beliefs.
The same logic applies to internal service providers in non-bank enterprises like Enron's audit group or Tax and IT groups in oil and gas firms, which often have big impact on wealth-generation potential. An extensive engagement at Saudi Aramco's Information Technology unit which was focused was on supporting Aramco geophysicist workflows resulted in a sign at the entrance to IT's HQ, 'We find oil!' Beyond casting the net for program participants to include pivotal job holders in external customer-facing business units and internal service providing organizations, other important criteria still apply. Criteria for selecting delegates to participate in the program should focus on those emerging leaders for whom their participation can have a disproportionate impact on their careers and on the enterprise.
Beyond this, criteria should focus on whether they already possess some of the key characteristics of customer-centric leadership that can be further bolstered in this program such as their capability to:
• Identify with customers, to 'become' them and see the world from their view by spending a day (or several) in their lives and creatively inferring new experiences and offerings they would truly value.
• Act as an animated, enthusiastic, passionate communicator about customers' challenges, needs and successes and convey how the work their organization is doing improves customer's lives.
• Be a consummate learner, consistently curious about how new technologies and ways of working could potentially threaten or build upon the customer value that's being delivered by the business.
• Take a lead in helping their organization, its functional staff and business partners to understand, appreciate and learn the value of adopting a customer-centric mindset that's essential to success.
• Build buy-in and acceptance of managers in other functions and businesses to customer-centric initiatives, working collaboratively with them to create consensus and elicit their best contribution.
• Internalize customer insights and employ creative rule-breaking to imagine new offerings that will improve customers' lives, taking intelligent risks as necessary vs. the usual ways things are done.
• See the bigger picture for making the business succeed by capitalizing upon potential synergies and opportunities for collaboration across the enterprise's multiple product and service offerings.
• Seem uncanny at coming up with novel approaches to gaining early insight into both unmet and unarticulated customer needs which lie beyond the reach conventional market research methods.
While the program in CX Engineering will build all of the above skills in the participating executives, selecting individuals that tend to have more of this profile as attendees can increase program impact. Ideally these people with potential change agent skills will be drawn from multiple functional agendas and businesses in the enterprise and not just customer facing functions like sales, service, marketing. They may also even be intact Tiger Teams tasked to work on initiatives like business expansion, new business capture, new product-services development, or new functional services to internal clients.
What senior leaders must do to plan in advance of workshop # 1 and what they must prepare. They must schedule time to discuss their views with me on the opportunities and challenges in CX Engineering; ideally, these interviews would be recorded, and key excerpts used in the course content. This inspires confidence in program participants senior leadership supports the program, is tracking its progress and this can be further supported by other actions to add drama, energy and excitement. For example, selected leaders should place a calendar hold to participate in the workshop # 1 kickoff either by attending this first workshop live or virtually or creating a video that I can play at the outset.
Their admins must place a calendar hold for them to participate in pilot projects outbriefs which occur at the end of the program (Workshop # 12) and will be set in a way to accommodate their schedules. Prior to this, plan to attend a 60-minute briefing by me on core concepts, frameworks, and disciplines taught in the program and an overview of the pilots so they're prepared to participate in pilot outbriefs. Finally, place another calendar hold to participate in an outbrief at the program end on the redesigned processes for CX Engineering ready for implementation developed by participants and their rationale. This outbrief will be preceded by a short pre-read summarizing recommendations and any new-game metrics for evaluating CX value delivery effectiveness/efficiency that challenge traditional scorecards.
As the above makes clear, senior management buy-in and support is key to success for any program on CX Engineering and a major factor determining its sustainable, measurable enterprise impact.
---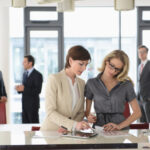 Case study vignette: The effects of not eliciting senior management involvement in the program
Buy-in to a CX Engineering-driven approach to reimagining core value delivery processes must go beyond just the program participants to get select corporate leadership groups on-board with new CX Engineering approaches. Major disruption to reviews on process redesign or pilot projects can occur if these groups are not briefed on this approach, its resulting products and new or updated processes.
Too often, senior level reviewers approach the process redesign or pilot project reviews without any knowledge of the process or its outputs. These reviewers may be VPs or Directors that own internal processes who in turn must be supportive in helping remove any obstacles that can keep teams from succeeding in pilot projects and their efforts to make core value delivery processes more CX-driven. Leadership at these levels must realize that participant pilot project teams may have to defy 'dominant logic' and jettison old-game assumptions about value creation—the topic of Workshop # 3—in order to execute some processes differently to deliver impactful pilot project results and to present compelling, actionable go-forward recommendations on CX Engineering process redesign and implementation.
When these senior groups aren't integrated into the training, it creates an alignment problem because these reviewers are often senior, well-respected executives with eminent careers and communication avenues to the top-most echelons of corporate leadership. Without understanding the process and its outputs, it's not surprising when these senior management groups provide negative commentary. This is problematic if these reviewers communicate their misgivings to even more senior executive colleagues, especially if the latter group is also unacquainted with a CX Engineering-driven process. Winning their buy-in is key, especially since recommendations that emerge from the participants' CX Engineering-driven approach to process redesign and pilot projects often challenges the status-quo.
New process redesign approaches recommended by program participants at the end of the program and demonstrated in their pilot projects will often deemphasize typical old-game tenets of promising the customer community elements of value like higher performance, shorter schedule and lower cost that these senior management groups are used to seeing which are deeply embedded in the culture. We've seen instances where this 'perfect storm' created by a lack of alignment can be very disruptive to CX Engineering work done by participants in pilots and process redesign and cause turmoil late in the program's schedule (Module 12). Great care must be taken to get these senior groups on-board with processes and disciplines program participants have immersed themselves in for many months.
The reality is that senior executives may themselves require education and preparatory coaching in these ideas that go way beyond a 'briefing' to the top team, depending on the enterprise's level of CX maturity. One Achilles Heel of classic corporate training that can provide negative momentum is when participants discover that their top team doesn't 'get it', and they're still prisoners of Dominant Logic. Rather than do the minimum necessary to win buy-in and approval from these senior level groups, a different question should be explored, namely: What can be done to motivate these senior leadership groups to 'own' some of the key bridges to the future which are the relevant prototypes for building the new CX Engineering infrastructures and architectures that will create a step-change in performance?.
What participants must do to in advance to plan for workshop # 1 and what they must prepare. Beyond reviewing Distance Learning Guides, How to Study Routines, and Tutorial Support Guidelines provided by Appleton Greene, workshop # 1 participants must review other materials to be prepared. These include the Advance Pre-Read for Workshop # 1, excerpts from my senior manager/program sponsor interviews and the project studies that must be completed after the first workshop is over. They must also collect data from enterprise and functional plans and other relevant documents such as market research, industry studies, etc. that show use of CX Engineering concepts and processes.
These documents along with any notes must be sent to me at least 1 month prior to the first workshop for me to review and incorporate into materials. Guidance for this prep work is in the Tasks section.
---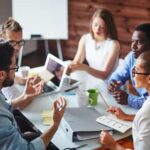 Development
This section is about using the interviews and information submitted by program participants on CX Engineering to develop the pre-read, course manual, exercises and project studies for workshop # 1. The pre-read will end with 5 questions for all participants to think about prior to workshop # 1 and their inputs on these will be used to develop hypotheses that help set up the pilots and process redesign. These hypotheses exist in any enterprise but may be trapped in product-centric siloes or not surfaced because job holders aren't asked to share their knowledge or think that it won't be acted on if they do. This developmental stage, which will also be used to frame the project studies following workshop # 1 that participants must carry out, encompasses 5 areas of development all critical to program success.
These 5 areas must be developed in a logical sequence and the first 3 seek to tap the wisdom of senior management, program sponsors and participants who can act as potential change agents to:
1. Develop a list of best-practice applications of CX Engineering Processes from the past with notes on root causes of their success; do the same for CXE applications that fell short of expectations.
2. Develop a list of convergent forces—technological, regulatory, socio-political trends, etc.—that are changing the legacy model for customer value creation, posing new opportunities and challenges.
3. Develop a list of the perceived historical core competencies of the enterprise and how these were exploited to deliver profitable value in the past and their relevance now given new-game forces.
4. Develop a list of hypotheses concerning dominant logic and deeply rooted assumptions about CX engineering that could keep teams from seeing and accessing opportunities in new-game landscapes.
5. Develop a list of hypotheses about the new capabilities in CX Engineering the enterprise must build to deliver superior profitable CXs in the future given the forces creating a new-game landscape.
Here is a case study illustrating how this development of these lists for workshop # 1 helps identify CX Engineering processes which if improved will have major enterprise impact and the pilots to test them.
---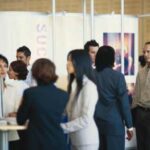 Case study vignette: Developing CX Engineering materials thinking backwards from the client
A recent engagement supported a mid-size firm ILC Dover in its strategic intent to go to even greater heights as a 'world leader in the innovative design and production of engineered products employing high-performance flexible materials'. Over time, ILC exploited its core competence in engineering high performance flexible materials to provide solutions to complex customer problems in diverse markets. This had led to a varied portfolio including supplying NASA space suits for all past and future missions and, in ILC's fastest growing business, providing solutions to pharmaceutical-biopharmaceutical drug makers to support their manufacturing of drugs coming onto the market and safeguard the workers in their factories from being exposed to highly potential active chemical ingredients and other hazards.
Interviews prior to the first workshop revealed many examples where ILC Dover teams followed the CX best-practice precepts of spending a day-in-the-lives-of-their-customers to 'become them' and creatively infer breakthrough solutions that transcended what customers themselves could imagine on their own, including solution breakthroughs for important clients like Eli Lilly, Merck, Shire and others. There were also vivid examples of their struggles in how the value proposition they were bringing to customers in single-use technologies, a market ILC helped pioneer, was not well understood, even by some of the most sophisticated customers in the Pharm/BioPharm industry which has some of the savviest personnel in both management and staff responsible for implementing any new technologies.
Single-use systems (SUS) are Pharm-BioPharm manufacturing equipment and supplies designed to be used once for a single manufacturing batch run and then discarded, avoiding weeks of cleaning, sterilization, validation procedures and other processes that are required with reusable stainless steel equipment and other infrastructure, with SUS offering CapEx and OpEx savings that justify switching. The insights from these interviews showed that while the enterprise had strains of customer-centric DNA in several parts of the enterprise that had delivered breakthrough CXs in the past, the challenge of crossing-the-chasm to making its SUS a mainstream solution for all customers still existed and that a major focus of the CX Engineering program would need to focus on building capabilities in this area.
The interviews conducted with ILC Dover senior executives which asked them how their competitive landscape was changing—as well as divisional plans they submitted—revealed its Pharm-BioPharm business was being confronted by a confluence of powerful forces that were creating a new-game competitive landscape in which the historical model for customer value creation was rapidly changing:
• Pharm-BioPharm was going through major changes including rising demand for targeted cancer and other treatments driving growth in highly potent active pharma ingredients (HPAPIs) vs. old-game blockbuster drugs of the past, creating new challenges and uncertainties in manufacturing. BioPharm in particular was more art than science where cost of a lost batch can be in the billions.
• As the demand for HPAPIs that address chronic diseases was rapidly increasing, so was the need for both increased protection and new regulatory oversight of manufacturing processes/methods, including concerns over sustainability. This meant ILC's flexible SUS solutions had to stay current on these rapidly evolving trends to adapt. At the same time its customer base was also shifting.
• Pharm-BioPharm firms were increasingly outsourcing manufacturing operations to CMOs/CDMOs to refocus investments and resources on high value-added activities in R&D and Marketing. CMOs and CDMOs have different needs since they typically serve a wide portfolio of both Pharm and BioPharm customers—a trend that would appear to favor ILC Dover's SUS portfolio and skills set.
• After all, CMO and CDMOs are concerned with CXs like increasing speed of line change-overs; reducing their cost and maintenance; preventing cross-contamination risks during manufacturing; protecting plant their operators, facilities and everyone across the entire supply chain that also handles the final drug product—all factors that would seem to play into ILC Dover's core strengths.
• These customers favor simple, easy to use, SUS disposables vs. building multi-use stainless steel and Plexiglas equipment, which are much less flexible. ILC Dover's CVP in SUS can help these emerging players reduce cost by minimizing equipment cleaning and time-consuming validations between formulations or batches by using SUS products instead of rigid stainless-steel systems.
• While CMO/CDMOs should be an attractive niche for ILC's SUS because they switch formulations frequently as they transition between making something for Merck and then making something unique for Shire and prefer reduced capital investment when there is uncertainty in manufacturing processes and the scale required, other new-game forces made seizing this opportunity difficult.
• One of the major countervailing new-game forces that made seizing this opportunity challenging, was the increased off-shoring of these outsourced operations—a popular choice being Asia where ILC Dover didn't have a big presence in places like China, India or Singapore. Also some of these CMO-CDMOs didn't place as much value on protecting people and facilities as ILC's US clients.
• This was an emerging problem for ILC Dover which had always been well known for high-quality premium priced containment solutions, especially as lower-cost local competitors started to supply solutions that were "good enough and cost less," while providing high levels of on-site service and support to augment shrinking engineering staffs at many cost-conscious CMO-CDMO facilities.
• To achieve ILC Dover's intent to be a global player and not miss the market window, it meant ILC Dover needed to forge partnerships with and leverage local agents to sell and service existing and new customers, especially in high growth markets like Asia where new plants were being rapidly constructed and expanded and operators want on-site support delivered in their local languages.
As readers might imagine, this upfront set of interviews shaped a game-plan for the pilot projects and the core CX Engineering processes that needed to be redesigned to meet emerging customer needs. It helped specify geographies where pilots should take place, customer types the pilots must focus on, and the important role of applying CX Engineering processes to attracting and retaining local partners. Having specified market spaces the enterprise needs to compete in to achieve its strategic intent, the next challenge is to pinpoint mindsets that could undermine success and for workshop # 1 this means:
4. Develop a list of hypotheses concerning dominant logic and deeply rooted assumptions about CX engineering that could keep teams from seeing and accessing opportunities in new-game landscapes.
This is part of the CX program data collection process that gathers insights from participants via their answers to pre-read questions posed for workshop # 1 and these insights can be incredibly revealing. The Covid-19 experience shows if anything the fault in assuming dominant logic is immutable and etched in stone, when it became clear the time frame to a new drug was not 10 years but 10 months.
---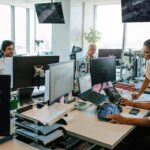 Case study vignette: Developing CX Engineering dominant logic hypotheses in aero-defense
By dominant logic, we mean deeply rooted assumptions and legacy holdovers that stubbornly persist due to past ways of doing business—particularly past successful ways of doing business that may no longer apply in a rapidly changing new-game landscape. Left unchecked, these ingrained orthodoxies can be dangerous and even turn toxic, preventing leaders and teams from winning new opportunities. In preparing for CX Engineering workshops at aerospace-defense firms, we've asked: 'What are some of these elements of dominant logic or toxic orthodoxies, that could keep new business capture teams from becoming more customer-centric in their mindset and go-to-market approach—decreasing your capability to both see and seize emerging opportunities in the changing national-security landscape?'
Some orthodoxies that emerged from these discussions were profiled in my CIH such as 'Silos-R-Us,' i.e. their enterprise consisted of disconnected organization silos didn't collaborate and share to deliver more profitable value to customers who wanted the full capability of the enterprise. Others resonated with the idea CVPs are about marketing, sales, RFPs etc. vs acting as total business-systems drivers. Others went beyond these, citing a mindset that because of past legacy work, customers were like a Golden Goose that would forever lay golden eggs of revenue on them because they couldn't execute their missions without their company. Others said that their CX mindset overly focused on technical solutions and were not as sensitive to helping customers manage their journey to their desired goals.
Participants argued these legacy holdovers of successful past ways of doing business were turning toxic in a new-game landscape where customers are looking for partners to bring innovations in areas beyond technical solutioning, seeking suppliers who meet their preferences for how they want to buy systems and bring new pricing approaches and service delivery models to streamline their journey. Other key themes were that their SW development approach overly focused on technical details other than user CX, characterizing it as preserving and shepherding their proprietary code and reusing what was done before, a process driven by financial goals than being customer-centric. This old-game model was now confronting new end-users of software used to Amazon, Apple and Google-like CXs.
Other participants said their legacy model dictated new business came to them only when customers issued RFPs. But customers were now finding environments other than RFPs to express their needs like web-based forums and savvy competitors were investing in new capabilities before any RFPs came out, putting them in app-store-type environments for customers to look at and experiment with. Participants in other companies said while they waited for customer requirements to be issued, they were tone deaf to customer's messaging on mission and intent that comes across in other forums. They felt this inability to listen to their vision statements on where they were headed, which was easily informative enough to skate ahead on new technologies to support them, was the result of this bias.
To overcome these and other sources of inertia, participants felt leaders at a higher level needed to step in and change CX Engineering processes around new business capture and program execution excellence processes in planning like integrated master plans/schedules, IRADs, risk assessment, mission assurance, etc.—otherwise expectations for CX program success should be lowered. While this list of potentially toxic orthodoxies highlighted above through participants' responses to questions posed by me to program participants seem easy enough to collect, it is important to stress that much of Dominant Logic is invisible since its roots lie in the hidden and implicit assumptions in managerial brains which have successfully resisted challenges, or explicit discussion and verification.
From the very first workshop and beyond, continuing throughout the entire program, it is important to make participants aware of these potential blind-spots and biases in their CX Engineering mindsets. These can block teams' ability to think 'backwards' from the CX lineup required to meet customer's unmet needs and ask what their enterprise must look like and shape itself to win in a new-game era.
Thus, a last major element of the development section for the first workshop is to collect information from senior leaders, program sponsors and participants on new CX Engineering capabilities needed:
5. Develop a list of hypotheses about the new capabilities in CX Engineering the enterprise must build to deliver superior profitable CXs in the future given the forces creating a new-game landscape.
---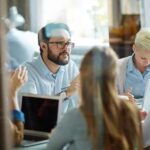 Case study vignette: Developing new CX Engineering capabilities to win markets of the future
As I have made clear in my CIH, while Apple rivals like Sony innovated across product-centric silos connecting users to their passions in TV's, music players, movies, laptops, etc., Apple built a CVP architecture it envisioned with iPod's launch in 2001 that allowed it to deliver an integrated CVP that crossed these product silos by exploiting its surprisingly easy access to application power platform. This platform, developed originally for desktop devices like Mac made it surprisingly easy for users to access its application power to achieve their desired professional and personal goals, especially when compared to desktops powered by Microsoft, comically portrayed in its Mac vs. PC ads. Apple took this platform to other devices like music players, watches, the iTunes website—to infinity and beyond.
But all 21st century CX Engineering examples held up as stunning successes do far more than exploit core competencies. One of the best case studies that demonstrates this precept is how Apple became the world's most valuable technology company by starting with the CX the company had to deliver to win its targeted markets and thinking backwards to what new capabilities it must develop to succeed. Valued at $4.8B entering 2001, Apple challenged a host of orthodoxies and built new capability that allowed it to attack and overcome a series of entrenched incumbents and enter 2021 with a market cap of $2T. As just one example, it wholly reversed its legacy approach to custom chip development and rebuilt an internal silicon design team from scratch to support its emerging CVP architecture.
And in the process of doing so, Apple crushed Intel's growth prospects and made ARM one of the hottest tech companies on the planet, a story that is recounted in numerous tech journals describing how Intel lost the mobile chip business to Apple's Ax ARM Application Processors. It has even been the subject of interviews with Intel executives on "Why we missed the iPhone and mobile revolution". By their own admission, Intel's management couldn't imagine Apple selling iPhones in large enough quantities to cover Intel's development costs. Since the PC era, Intel enjoyed both high volumes and margins. By the time ARM was gaining traction and Steve Jobs had secretly gone to work on iPhone, Intel was addicted to its margins, rejecting Jobs' proposal they fabricate an ARM chip for the iPhone.
Intel didn't want to be in the low-margin business of providing phone CPUs. But recognizing its impact on CX, Apple strategically targeted mobile Application Processors as a vital technology it wanted to own, reversing a decision to abandon its custom chip development and delegate all silicon design to Intel, and boldly forming an internal chip design team to fabricate an ARM chip for iPhones and iPads. Apple foresaw the impact mobile chip capabilities could have on the CX of iPhone and iPad users and that it needed to rebuild an internal silicon design team and line up architectural licensing agreements with both ARM and others that would enable it to work with Samsung to build its own optimized mobile chips, and then continue iterating new technology as rapidly as possible to stay ahead of competitors. Apple assembled its chip design team essentially from scratch within just a few years after realizing how important it would be to own the chip supply for its new mobile devices and recruited chip design talent away from companies like Texas Instruments, along with other struggling chipmakers like AMD, IBM and Freescale, while also buying up innovative companies like Anobit and Passif Semiconductor. Apple didn't just become a respectable, competitive chip designer; in 2013 within 3 years of its 2010 release of its first custom A4 chip, it surpassed the Application Processor industry by introducing A7, the first 64-bit ARMv8 to reach production, using a new Cyclone core design and 28nm process. The immense investment expense required to keep up with Apple's Ax design is a disadvantage to rivals.
It has effectively given the company the luxury of keeping the premium high-end market to itself via its vertically integrated ownership of the chip supply. Increasingly, Apple's profits enabled it to buy up more of the finite chip production capacity of fabs such as TSMC and Samsung's Global Foundries, especially the latest and greatest chip process fabrication node, putting rivals at further disadvantage.
In summary then, artifacts from development work in these 5 areas that are all part of preparing for the first workshop set the stage for the underlying logic of the other subsequent program modules. They are meant to inspire confidence in all program stakeholders that the CX Engineering program will be highly relevant, impactful and will achieve the objectives of the different stakeholder groups.
Insights from these 5 development areas will generate a list of potential CX Engineering processes to focus on and pilot projects with the most promising opportunities and challenges in which to test them.
---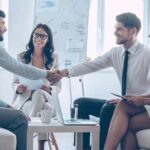 Implementation
There are several key implementation tasks that need to be executed to set up and ensure success of the first workshop and the subsequent project studies and modules that follow as documented below. For me to develop workshop # 1 materials and its follow-on project studies I must complete interviews with senior leadership, program sponsors and other subject matter experts one month prior to kickoff. I must also receive the requested materials from the program participants outlined above at least one month prior to workshop 1 so that I can do a summary of what I learned from reviewing this content.
These development artifacts will be used to create a 10 page pre-read that couches the standard core content of workshop # 1 in the client company's context, to be developed by me in the next 2 weeks. The pre-read is to be distributed 2 weeks in advance of workshop # 1 to be read by all attendees who will be asked to answer 5 questions at the end and submit their answers to me via AG's client portal. Prior to the first workshop, I will conduct the scheduled meeting(s) that had been calendared for the purpose of providing senior leaders and sponsors an overview of findings from the development work. This presentation preceded by an executive summary pre-read developed by me, presents initial ideas on CX Engineering processes that if improved would drive disproportionate enterprise impact. It will also highlight ideas that represent the most promising potential pilot projects for developing and testing new CX Engineering processes and that have realistic odds of success in delivering impact.
This will include a pre-launch workshop # 1 checklist to make sure the right participants have been invited and their numbers and the potential pilots square with the resources devoted to the program. One implementation caveat is, as program sponsors work with business organizations to get the right people in the program, be on guard vs. organizations putting lower performing players on the team. Sponsors may have to leverage their personal relationships across businesses/functions to guard vs. this. Another caveat is sponsors must make sure participants understand workshop # 1's importance.
This first workshop lays the foundation for the entire program and for anyone who approaches it with doubts or skepticisms, it is designed to be highly motivating to win participant's buy-in to the program. Participants who miss workshop # 1's indoctrination and join the program later in follow-on sessions can sometimes fall short in fully integrating into or giving their best effort to the learning and the pilots. One pre-launch logistical detail is discussing any anticipated expenses for conducting the pilots that would be borne by program sponsors, which in turn depends on pilot scope and participant numbers. A typical CX Engineering program involves 25 or fewer program participants focused on 1 or 2 highly related pilots; this scope can be expanded if the developmental findings motivate such a conclusion.
In turn, if an expanded scope is desired, there will be a need to adjust both the budget and resources available to support the program and these must be agreed upon before the first workshop kicks off.
---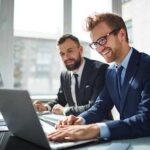 Case study vignette: How the best plans can go astray requiring implementation adjustments
Consider a recent engagement with one of the world's biggest and long-time players in providing IT infrastructure and services to enterprises globally. Interviews with the program sponsors who were from the Sales Operations and Supply Chain functions made it clear this initiative was the brainchild of one of the company's and industry's more well-know, successful and charismatic executives. This executive's ambitious agenda was to make Customer Experience (CX) the top priority driving enterprise success, something the senior team didn't feel was happening as often as it should and was being blocked by internal functional agendas. The goal was to select a business to pilot a new approach that would deliver a lineup of CXs across the unit's portfolio differentiating it from its rivals.
Sponsors made it clear that the objective was to change and play a new-game vs. rivals—not just making the company better at playing the old-game. They explained their desire to reimagine and reengineer how their company managed the end-to-end customer journey for enterprises and their key customer stakeholders within who are transitioning to a new-game hybrid infrastructure model. The interviews pointed to another objective to implement a much more integrated, streamlined and simplified set of processes, not only for customers, but ones that would be easier to operationalize for the company's pivotal jobholders across all the functional agendas that impact CX and the people and channel partners who supported them. As usual the engagement would begin with a kickoff workshop.
The interviews led to a conclusion to conduct a pilot in a line of IT infrastructure where the company's performance was below par. Program sponsors assembled a 20 person cross-functional team of the best talent in the organization, supplemented by recent outside senior hires from companies that had been highly successful in the chosen market space of interest in competing with the client company. The program in CX Engineering would train the cross-functional team to conduct Day-In-The-Life-Of-Customer or DITLOC interviews in person and by phone or web with dozens of customer and partner stakeholders, spanning accounts representing a significant share of business' revenues across most segments, verticals and regions, supplemented by insights with internal partners from pre-sales, etc.
The DITLOC interviews were to span customer Line of Business (LOB) Execs, Budget Owners, CIOs, IT Infrastructure Managers and Administrators, Cloud Computing Solution Architects, IT Infrastructure Buyers, Supply Chain and Procurement Heads—all aimed at understanding emerging unmet needs in a new-game landscape where more companies were renting/leasing IT Infrastructure As-a-Service. This shift away from buying IT infrastructure to leasing it on demand as needed was a big shift for industry sales forces who were in a comfort zone of selling IT infrastructure and earning big server commissions, calling on stakeholders they knew in IT and Sourcing, but often ignoring stakeholders and advocates interested in or capable of changing the game and pivoting to an As-a-Service model.
But early on there were problems that emerged with this go-forward plan that required implementation adjustments on the fly. While the 20 person cross-functional team assigned to this project wanted it to become culturally engrained that authentic, candid, actionable conversations on CX would become the norm with clients vs. the exception, some in the sales force had divergent views, for good reason. For many customers that the team wanted to interview, the sales force was involved in fixing a host of problems and pain points that explained why the business had lost share in these client accounts. These ranged from outages to how the environment was managed via a management layer and data to arranging for demos to help clients assess how the platform would perform in their environment.
T