CX Engineering – Workshop 1 (Foundational Concepts)
The Appleton Greene Corporate Training Program (CTP) for CX Engineering is provided by Dr. Phillips Certified Learning Provider (CLP). Program Specifications: Monthly cost USD$2,500.00; Monthly Workshops 6 hours; Monthly Support 4 hours; Program Duration 12 months; Program orders subject to ongoing availability.
If you would like to view the Client Information Hub (CIH) for this program, please Click Here
Learning Provider Profile

Dr. Lynn W. Phillips is an executive educator, consultant and a former award-winning teacher and scholar while serving as a faculty member at the renowned Stanford University Graduate School of Business (GSB) for 12 years—in addition to having held faculty positions at several other prestigious universities including Harvard, Northwestern, and the University of California at Berkeley Graduate Business Schools. He is a PhD graduate of Northwestern University's Kellogg School of Management.
Dr. Phillips is widely recognized as co-creator of many of the now essential customer experience (CX) engineering frameworks, concepts and methods employed by enterprises worldwide to hone their competitive edge, reinvent their businesses and drive profitable growth. He has 30+ years' experience helping teams to reap the rewards of executing best and emerging "next" practices in CX engineering to choose and deliver winning customer value propositions (CVPs) in their chosen targeted markets.
He brings unique business process knowledge and implementation expertise from his advisory work supporting clients that span virtually all major industry sectors in over 40 countries worldwide. The processes and tools developed by Dr. Phillips are a defacto standard for helping business teams in technology intensive sectors to "become" their targeted customer communities to gain an imaginative understanding of their unmet needs that transcends what these customers can imagine on their own.
---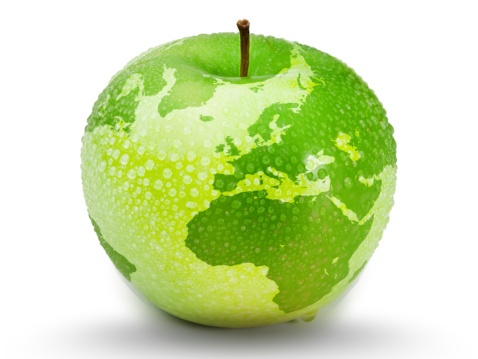 MOST Analysis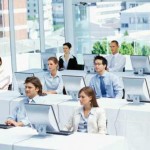 Mission Statement
The intent of workshop # 1 as explained in my CIH is to define, explain and operationalize in the client company's context the foundational concepts of CX Engineering I originally co-developed at Stanford and continuously honed through 30 years of applications in leading-edge companies globally, namely: Customer Experience (CX), Customer Value Proposition (CVP), the designed Value Delivery System (VDS), Day-In-The-Life-Of-Customers (DITLOC) insights and Customer Value Delivery Chain (VDC).
Even though Harvard Business Review produced a feature film on these CX engineering frameworks and numerous other publications and subject matter experts now consider them among the topmost strategy and executional concepts employed by enterprises today that are essential tools all senior executives should master, they are still widely misunderstood and misused in many corporations and even take on diverse meanings within the same company, akin to different language dialect clusters.
This first workshop helps establish a powerful common language, mindset and operational philosophy based upon a comprehensive and proven best-next practices framework that resolves this problem. It alters many executives' narrow views of what these concepts mean and their breadth of application to corporate value creation processes to all functional agendas beyond marketing. And it challenges managerial mindsets about the essence of customer psychology and behavior in a disruptive world.
Attendees to workshop # 1 will invariably come away with a quite different understanding of what customer-centricity is and isn't and the importance of leveraging best-next practice CX Engineering processes in the rapidly evolving 'new-game' competitive landscapes that characterize 21st century competition across all industry sectors. They will gain a realistic yet inspirational understanding of the tasks and rewards of implementing an enterprise-wide adoption of and adherence to CX processes.
Another intent of workshop # 1 is that attendees also come away with an initial perspective—one that will be developed much further in subsequent program modules—of how well their organization and specific functional agenda is optimally using these foundational concepts of CX Engineering and their underlying processes to drive profitable growth. This helps benchmark where their organization is in its evolution to become more customer-centric and a master of CX Engineering precepts and process.
A final element of the intent of workshop # 1 is to illustrate both the similarities and differences in CX Engineering challenges between what today are termed B2C and B2B markets. Enabling executives to search for and determine 'relevant analogies' beyond their industry is one of the greatest benefits participants cite for the program. Far too often executives shelter behind the default position of 'we are different' when the reality may not be like that at all if the correct analogies can be re-contextualized.
All these elements of intent are achieved by me bringing to this session an unusual knowledge and command of best and emerging 'next' practices and processes in CX Engineering that span multiple sectors and geographies and inform on what leading-edge companies are doing to implement these successfully in the new-game competitive landscapes where the model for customer value creation is changing. These cross-sector insights are inevitably powerful carriers of learning to leadership teams.
Not surprisingly, many leadership and team perspectives on what constitutes best-next practices in CX Engineering, even in the best companies, are mainly shaped by an intimate understanding of what is happening in their industry and is influenced by the dominant logic and deeply rooted assumptions about value creation that pervades their sector. Yet many breakthroughs in CX Engineering described in my CIH Client Testimonials were derived by teams applying best-next practices from other sectors.
This first workshop, like all the others, has advance pre-reads and post-session project studies for all participants to further instantiate their learning interacting with the content. Like others, it also includes extensive use of graphics, summary charts, video case studies and individual/group exercises drawn from my past experience and tailored to the client context, along with high-profile guest speakers from my academic and client networks. The intent is to make learning easy, applicable, exciting and fun.
---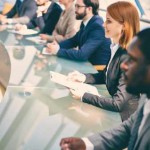 Objectives
1. Establish a common language, mindset and operational philosophy underlying the core concepts of CX Engineering that will be implemented in their enterprise, the crucial first step in any transformation.
2. Get them excited to apply core CX concepts like Customer Value Proposition (CVP); Value Delivery System (VDS); Day-In-The-Life-Of-Customers (DITLOC) and Customer Value Delivery Chain (VDC).
3. Change any pre-existing conceptions of what these concepts mean and their implications to set the stage for enterprise-wide adoption spurred by leadership embracing them logically and emotionally.
4. Overcome cynicism that CX concepts are only relevant to those in marketing/sales roles and show how they will act as total business system drivers impacting all functional agendas once implemented.
5. Show how this program when implemented in their enterprise will ask all participants to play vital role in choosing and delivering a winning CVP lineup to internal and external customer communities.
6. Showcase how CX methods taught in this program create a force-multiplier in innovation that far transcends inputs based on customer-compelled Voice of Customer surveys asking what they want.
7. Make participants sensitive to how application of these concepts takes on new meaning for firms like theirs competing in new-game competitive landscapes where value creation models are changing.
8. Show how delivering winning CVPs in new-game landscapes is not a linear journey from A to B like going from CMMI Level 1 to 5, but instead will ask them to be a 'Pathfinder' on a journey of discovery.
9. Demonstrate what they will be asked to do as Pathfinders in this program—leverage best/emerging next practices in CX Engineering to create game-changing CX strategies to drive supranormal growth.
10. Showcase the mindset they'll be asked to adopt as Pathfinders—shift their mindset from trying to be more efficient at the legacy old-game—to one of game-changing in delivering novel, relevant CX's.
11. Demonstrate the tools that they as Pathfinders will use in this program, immersing themselves in customer environments to test strategies in wind tunnels via experiments that pilot new approaches.
12. Lay a foundation for participants to evaluate how well their enterprise and function is optimizing its use of CX Engineering concepts-processes and honing leaders' new-game acumen in applying them.
---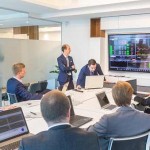 Strategies
For objectives 1-12, conduct 45 minute interviews with senior leaders/sponsors to understand their program objectives, the CX challenges and opportunities they face, etc., using this to shape content.
For 1-6, use pre-reads, lecture discussions, case studies to define foundational concepts/processes of CX Engineering and guest speakers from my client network who wielded these to gain advantage.
For 7-11, use pre-reads, lecture discussions, case studies, guest speakers to portray the Pathfinder mindset and application of core concepts and processes of CX Engineering in new-game landscapes.
For 1-11, ensure all materials for teaching and coaching this content use examples from 21st century competition that are relevant carriers of learning and vividly illustrated in the client company's context.
For 12, give participants guidance how to gather data on their enterprise and their function's 'as-is' use of the foundational concepts of CX Engineering and the new-game forces impacting their market.
---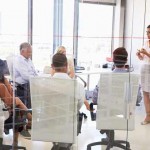 Tasks
For strategies, 1-12, draft the agenda for workshop # 1, including what will be covered when and by whom, and specifying advance pre-work to be completed and post-session work that will be tasked.
For 1-11, use my library of teaching and coaching materials developed over the last 2 decades of 21st century rivalry to capture examples that vividly illustrate the concepts in the client company's context.
Use these materials in pre-reads and presentations for the first workshop and others to build relevant analogies for deeper insight into CX Engineering challenges/opportunities and how to address them.
Quickly adapt the materials removing any proprietary client information so CX Engineering has all the hallmarks of a bespoke program tailored for client company participants and their unique challenges.
Another task is providing online tutorial support that goes beyond helping participants find applicable analogies to translate them into their operating context, which requires more than good teaching skills.
Supplement these materials with senior leadership interview excerpts in pre-read and slide materials for the first workshop to showcase their views on CX Engineering, past successes and challenges.
Hold a special 60-minute session with senior leadership who will not be attending the first workshop but whose direct reports will be so they're comfortable with what is presented and can offer feedback.
Get workshop # 1 on Professor Gordon Hewitt's calendar, the world's foremost authority in new-game strategic acumen and corporate competitiveness, whom I've worked with in many programs globally.
Identify and recruit executive speakers to make cameo appearances that help further embed the core concepts and processes of CX Engineering, drawn from my client and Stanford graduate networks.
• Guest speakers include sponsors of CX Engineering from clients I've worked spanning virtually all sectors who are former graduates of this program and who wielded these tools to gain advantage.
For 12, task participants to collect evidence depicting how their enterprise or functional agenda uses foundational concepts of CX Engineering to deliver value to internal-external customer communities.
Task participants to look at a wide range of data including business expansion plans; functional plans in HR, IT, Finance, Supply Chain, Marketing, Sales, Brand, etc.; Market Research, Sales Pitches, etc.
Ask them to add notes on where the past application of these foundational concepts led to successes, failures or lapses in achieving organizational or functional end-state goals and their views as to why.
• Other relevant documents would be distribution plans and the partner value propositions and delivery systems being implemented to win partners and build their value delivery capabilities.
• For internal service providers like IT or Risk, documents showing how they segment internal clients they serve, the value of services they deliver, reviews of its impact and plans to improve.
• For HR, documents showing the employee value proposition delivered to different staff segments to attract and retain talent and the delivery system to build new capabilities and boost productivity.
Have this data sent to me in advance via Appleton Greene's client portal for me to review and support my efforts in tailoring the materials for the first workshop to the client company's operating context.
• This provides the opportunity for all program participants to collaborate with me to co-create and co-develop the workshop content not only for the first workshop, but for subsequent ones as well.
Send all developed materials and exercises to client sponsors for their review and hold a conference call or Zoom meeting to get their feedback and suggested revisions in time to make any adjustments.
---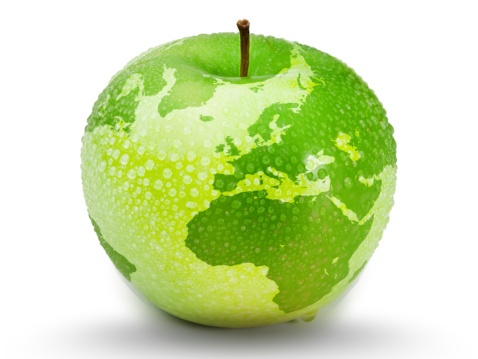 Introduction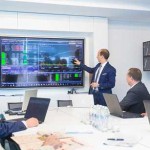 Planning
This section on planning is intended to help different program stakeholder groups understand what they must plan to do in advance of the workshop and prepare in order to maximize program success. There are different planning tasks for different stakeholder groups, beginning with senior sponsors in roles like the Heads of functional agendas in Organizational Learning, HR, R&D, Marketing, CX, etc. There is a different set of planning tasks for senior management and their support staffs who expect to reap the rewards of this program and what they must do to prepare in advance of workshop # 1. Finally, there is a set of planning tasks program participant stakeholders must complete in advance of the first workshop to lay the groundwork for its success and for that of follow-on workshops # 2 to 6.
When these planning tasks and all the other essential work in program development, implementation, management and process review occur in a coordinated effort, the enterprise impact can be powerful:
---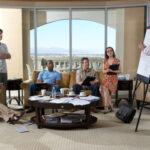 Case study vignette: The power of upfront planning on a CX Engineering Program's impact
From 2002-06 Lockheed Martin engaged me to introduce CX Engineering concepts and processes into its new business capture processes for its Integrated Systems & Solutions unit. At the time, ISS had an industry-high 65% contract win rate, winning $65 of every $100 that they bid on—an amazing percentage. But leadership wanted to go from great to even greater in a changing post-9/11 market. ISS and Lockheed's senior corporate leadership held several facilitated sessions to review how CX Engineering concepts and processes could enhance the company's extant detailed new business capture training manual and implementation processes and identifying the criteria for choosing initial capture teams to work with to pilot the approach and a subsequent roll-out plan depending on impact. Five pilot capture teams were selected and their capture managers were asked to be Pathfinders to embed CX Engineering concepts into their customer proposals. Planning included creating a proposal architectural template to ensure capture teams communicated what was unique about their proposed Customer Value Proposition (CVP) and Value Delivery System (VDS) vs. rivals to win the business. All pilot proposals involved creating engineered solutions to customers with complex problems and multiple stakeholders with different value priorities at Intelligence Agencies, Department of Defense Service Branches, and others. Winning these contracts required submitting a detailed RFP response describing the proposed CVP and VDS that was generated using CX Engineering program processes.
Teams soon learned the lesson that a CVP and VDS derived from multi-functional teams spending a Day-In-The-Life-Of-Customer stakeholders—or even weeks— was crucial to success. This upfront DITLOC work made clear what was required to win, and it drove all decisions in engineering, supply chain, operations, partnerships, contracts, finance, HR, service, support, business development, etc. These pilot results showed the crucial importance of planning and starting early, well before an RFP was issued by the customer community, to establish a common language, mindset and operational philosophy that would get the team aligned around the process of choosing and delivering a winning CVP. The early pilots were all successful and helped build momentum for a broader enterprise rollout. Results from 50+ teams reinforced pilot results. Teams that didn't do the upfront DITLOC work got the CVP and VDS wrong—and typically lost. The central theme that accounted for capture teams not submitting a winning bid was that they pursued an internally-driven, inside-out technology-product centric strategy, often developing technical solutions before interacting with customer stakeholders. This CX Engineering initiative resulted in higher average win rates of ~85% during those years for ISS teams involved and it spread to Space Systems and other units. Supranormal win rates persisted with some units achieving 89% win-rates. While many factors can affect win rates, teams judged success by whether customers played back their proposed CVP and VDS in debriefs explaining why they won.
While it should be self-evident that a major factor driving success was the depth and breadth of buy-in, acceptance, embracement and execution by capture leadership, the capture team and all proposal section authors, this was not always present in some teams where one or more of these groups was not supportive of the process and wanted to revert to past approaches that were in their comfort zone. Thus, a key factor driving success was senior management investing further in supporting program infrastructure like aligning all incentives and funding to how well teams adhered to best-practices in CX Engineering processes and installed a Director of CVP Strategy to assess whether teams pursued a customer-centric approach to their captures and marshalled the data to prove this was the case. The Lockheed Martin example illustrates how actions must be taken at multiple levels of leadership to ensure success of CX Engineering programs that reimagine core processes in new business capture. It also underscores that foundational concepts and toolkits of CX Engineering and new-game acumen are applicable even when the competitive and customer context alters from that of the client company.
Here then is a terse summary of what senior sponsors, senior management and program participants must plan in advance to do and prepare for workshop # 1 and lay a foundation for follow-on modules.
What senior sponsors must do to plan in advance of workshop 1 and what they must prepare. Set up meetings with senior leaders and participants from multiple functions for me to interview in advance of the workshop to hear their views on key challenges and opportunities in CX Engineering. Identify the criteria to select businesses and delegates who will get the most out of this program and will produce the most business impact during and after the program, along with a plan to recruit them. While in Lockheed Martin and other aerospace-defense firms, this entailed selecting capture teams pursuing large must-win contracts, in other companies different criteria will likely guide selection. For example, criteria for selecting businesses from the portfolio to participate in the program might focus on for-profit units that face 'blue ocean' business expansion opportunities into adjacent markets.
Other criteria may include units facing reinvention challenges due to shifts in competitive landscape due to regulatory changes, technological discontinuities, changes in customer habits or social trends. The focus in nominating business organizations to participate in the program should not be limited to for-profit client facing units—it also includes internal service providers serving these and other groups. It's critical to convey that accounting profit generation is not the essential one source in value creation. All units have a value creation role to play even if their results are not captured in financial report data.
---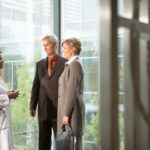 Case study vignette: The use of CX Engineering processes by Internal Services Providers
CX Engineering as a concept and process doesn't just apply to leaders in roles interfacing with the end-user customers across the enterprise portfolio. Every session in Bank of America's Emerging Leader Program the last 5 years has had participants from organizations like Global Tech-Ops, HR, Finance, Compliance, Regulatory Affairs, Global Risk, Corporate Communications, Audit, Tax, etc. These internal services providers deliver a value proposition to their internal customers and partners which can have a powerful impact on overall enterprise performance. Looking beyond BofA, wouldn't most banks globally wish that their risk management groups had advised them of the potential risks of bringing high-risk mortgage backed securities assets into their investment banking business groups?
This same situation persists today as an ever more dangerous, riskier world changes investors' value hierarchies, who are flocking to firms with advanced risk-management technologies/systems. As the world becomes a more unsure place in many ways, many savvy investors are altering their priorities, favoring risk management vs. financial returns, an agenda controlled by bank's risk and cyber groups. The growing science of risk measurement and management is taking on new meaning in complex and dynamic environments. Traditional banks and insurers face consequences if they're not at the leading edge of thinking and practice. Boards of many established global companies in finance and beyond are debating the true meaning of becoming a 'digital enterprise', especially in terms of human capital.
Banks are increasingly seeing regulators as stakeholders they must deliver a value proposition to and staffing to do this in regulatory affairs groups who are leveraging new-game digital technologies to meet this challenge. They focus on the purpose of existing rules and show how to improve CX while reducing risk, making this clear to regulators via compelling simulations, analytics, and pilot programs. Like Regulatory Affairs, HR faces a reinvention challenge in the digital age since the search for and retention of talent is intensifying as the profile of the talent pool changes and the industry seeks new skill sets. As CX Engineering processes become more automated via technologies, talent will come from different places like Silicon Valley-type engineering communities with different cultural beliefs.
The same logic applies to internal service providers in non-bank enterprises like Enron's audit group or Tax and IT groups in oil and gas firms, which often have big impact on wealth-generation potential. An extensive engagement at Saudi Aramco's Information Technology unit which was focused was on supporting Aramco geophysicist workflows resulted in a sign at the entrance to IT's HQ, 'We find oil!' Beyond casting the net for program participants to include pivotal job holders in external customer-facing business units and internal service providing organizations, other important criteria still apply. Criteria for selecting delegates to participate in the program should focus on those emerging leaders for whom their participation can have a disproportionate impact on their careers and on the enterprise.
Beyond this, criteria should focus on whether they already possess some of the key characteristics of customer-centric leadership that can be further bolstered in this program such as their capability to:
• Identify with customers, to 'become' them and see the world from their view by spending a day (or several) in their lives and creatively inferring new experiences and offerings they would truly value.
• Act as an animated, enthusiastic, passionate communicator about customers' challenges, needs and successes and convey how the work their organization is doing improves customer's lives.
• Be a consummate learner, consistently curious about how new technologies and ways of working could potentially threaten or build upon the customer value that's being delivered by the business.
• Take a lead in helping their organization, its functional staff and business partners to understand, appreciate and learn the value of adopting a customer-centric mindset that's essential to success.
• Build buy-in and acceptance of managers in other functions and businesses to customer-centric initiatives, working collaboratively with them to create consensus and elicit their best contribution.
• Internalize customer insights and employ creative rule-breaking to imagine new offerings that will improve customers' lives, taking intelligent risks as necessary vs. the usual ways things are done.
• See the bigger picture for making the business succeed by capitalizing upon potential synergies and opportunities for collaboration across the enterprise's multiple product and service offerings.
• Seem uncanny at coming up with novel approaches to gaining early insight into both unmet and unarticulated customer needs which lie beyond the reach conventional market research methods.
While the program in CX Engineering will build all of the above skills in the participating executives, selecting individuals that tend to have more of this profile as attendees can increase program impact. Ideally these people with potential change agent skills will be drawn from multiple functional agendas and businesses in the enterprise and not just customer facing functions like sales, service, marketing. They may also even be intact Tiger Teams tasked to work on initiatives like business expansion, new business capture, new product-services development, or new functional services to internal clients.
What senior leaders must do to plan in advance of workshop # 1 and what they must prepare. They must schedule time to discuss their views with me on the opportunities and challenges in CX Engineering; ideally, these interviews would be recorded, and key excerpts used in the course content. This inspires confidence in program participants senior leadership supports the program, is tracking its progress and this can be further supported by other actions to add drama, energy and excitement. For example, selected leaders should place a calendar hold to participate in the workshop # 1 kickoff either by attending this first workshop live or virtually or creating a video that I can play at the outset.
Their admins must place a calendar hold for them to participate in pilot projects outbriefs which occur at the end of the program (Workshop # 12) and will be set in a way to accommodate their schedules. Prior to this, plan to attend a 60-minute briefing by me on core concepts, frameworks, and disciplines taught in the program and an overview of the pilots so they're prepared to participate in pilot outbriefs. Finally, place another calendar hold to participate in an outbrief at the program end on the redesigned processes for CX Engineering ready for implementation developed by participants and their rationale. This outbrief will be preceded by a short pre-read summarizing recommendations and any new-game metrics for evaluating CX value delivery effectiveness/efficiency that challenge traditional scorecards.
As the above makes clear, senior management buy-in and support is key to success for any program on CX Engineering and a major factor determining its sustainable, measurable enterprise impact.
---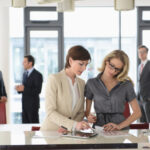 Case study vignette: The effects of not eliciting senior management involvement in the program
Buy-in to a CX Engineering-driven approach to reimagining core value delivery processes must go beyond just the program participants to get select corporate leadership groups on-board with new CX Engineering approaches. Major disruption to reviews on process redesign or pilot projects can occur if these groups are not briefed on this approach, its resulting products and new or updated processes.
Too often, senior level reviewers approach the process redesign or pilot project reviews without any knowledge of the process or its outputs. These reviewers may be VPs or Directors that own internal processes who in turn must be supportive in helping remove any obstacles that can keep teams from succeeding in pilot projects and their efforts to make core value delivery processes more CX-driven. Leadership at these levels must realize that participant pilot project teams may have to defy 'dominant logic' and jettison old-game assumptions about value creation—the topic of Workshop # 3—in order to execute some processes differently to deliver impactful pilot project results and to present compelling, actionable go-forward recommendations on CX Engineering process redesign and implementation.
When these senior groups aren't integrated into the training, it creates an alignment problem because these reviewers are often senior, well-respected executives with eminent careers and communication avenues to the top-most echelons of corporate leadership. Without understanding the process and its outputs, it's not surprising when these senior management groups provide negative commentary. This is problematic if these reviewers communicate their misgivings to even more senior executive colleagues, especially if the latter group is also unacquainted with a CX Engineering-driven process. Winning their buy-in is key, especially since recommendations that emerge from the participants' CX Engineering-driven approach to process redesign and pilot projects often challenges the status-quo.
New process redesign approaches recommended by program participants at the end of the program and demonstrated in their pilot projects will often deemphasize typical old-game tenets of promising the customer community elements of value like higher performance, shorter schedule and lower cost that these senior management groups are used to seeing which are deeply embedded in the culture. We've seen instances where this 'perfect storm' created by a lack of alignment can be very disruptive to CX Engineering work done by participants in pilots and process redesign and cause turmoil late in the program's schedule (Module 12). Great care must be taken to get these senior groups on-board with processes and disciplines program participants have immersed themselves in for many months.
The reality is that senior executives may themselves require education and preparatory coaching in these ideas that go way beyond a 'briefing' to the top team, depending on the enterprise's level of CX maturity. One Achilles Heel of classic corporate training that can provide negative momentum is when participants discover that their top team doesn't 'get it', and they're still prisoners of Dominant Logic. Rather than do the minimum necessary to win buy-in and approval from these senior level groups, a different question should be explored, namely: What can be done to motivate these senior leadership groups to 'own' some of the key bridges to the future which are the relevant prototypes for building the new CX Engineering infrastructures and architectures that will create a step-change in performance?.
What participants must do to in advance to plan for workshop # 1 and what they must prepare. Beyond reviewing Distance Learning Guides, How to Study Routines, and Tutorial Support Guidelines provided by Appleton Greene, workshop # 1 participants must review other materials to be prepared. These include the Advance Pre-Read for Workshop # 1, excerpts from my senior manager/program sponsor interviews and the project studies that must be completed after the first workshop is over. They must also collect data from enterprise and functional plans and other relevant documents such as market research, industry studies, etc. that show use of CX Engineering concepts and processes.
These documents along with any notes must be sent to me at least 1 month prior to the first workshop for me to review and incorporate into materials. Guidance for this prep work is in the Tasks section.
---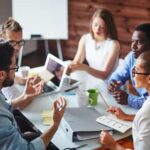 Development
This section is about using the interviews and information submitted by program participants on CX Engineering to develop the pre-read, course manual, exercises and project studies for workshop # 1. The pre-read will end with 5 questions for all participants to think about prior to workshop # 1 and their inputs on these will be used to develop hypotheses that help set up the pilots and process redesign. These hypotheses exist in any enterprise but may be trapped in product-centric siloes or not surfaced because job holders aren't asked to share their knowledge or think that it won't be acted on if they do. This developmental stage, which will also be used to frame the project studies following workshop # 1 that participants must carry out, encompasses 5 areas of development all critical to program success.
These 5 areas must be developed in a logical sequence and the first 3 seek to tap the wisdom of senior management, program sponsors and participants who can act as potential change agents to:
1. Develop a list of best-practice applications of CX Engineering Processes from the past with notes on root causes of their success; do the same for CXE applications that fell short of expectations.
2. Develop a list of convergent forces—technological, regulatory, socio-political trends, etc.—that are changing the legacy model for customer value creation, posing new opportunities and challenges.
3. Develop a list of the perceived historical core competencies of the enterprise and how these were exploited to deliver profitable value in the past and their relevance now given new-game forces.
4. Develop a list of hypotheses concerning dominant logic and deeply rooted assumptions about CX engineering that could keep teams from seeing and accessing opportunities in new-game landscapes.
5. Develop a list of hypotheses about the new capabilities in CX Engineering the enterprise must build to deliver superior profitable CXs in the future given the forces creating a new-game landscape.
Here is a case study illustrating how this development of these lists for workshop # 1 helps identify CX Engineering processes which if improved will have major enterprise impact and the pilots to test them.
---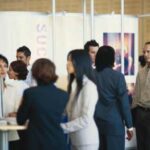 Case study vignette: Developing CX Engineering materials thinking backwards from the client
A recent engagement supported a mid-size firm ILC Dover in its strategic intent to go to even greater heights as a 'world leader in the innovative design and production of engineered products employing high-performance flexible materials'. Over time, ILC exploited its core competence in engineering high performance flexible materials to provide solutions to complex customer problems in diverse markets. This had led to a varied portfolio including supplying NASA space suits for all past and future missions and, in ILC's fastest growing business, providing solutions to pharmaceutical-biopharmaceutical drug makers to support their manufacturing of drugs coming onto the market and safeguard the workers in their factories from being exposed to highly potential active chemical ingredients and other hazards.
Interviews prior to the first workshop revealed many examples where ILC Dover teams followed the CX best-practice precepts of spending a day-in-the-lives-of-their-customers to 'become them' and creatively infer breakthrough solutions that transcended what customers themselves could imagine on their own, including solution breakthroughs for important clients like Eli Lilly, Merck, Shire and others. There were also vivid examples of their struggles in how the value proposition they were bringing to customers in single-use technologies, a market ILC helped pioneer, was not well understood, even by some of the most sophisticated customers in the Pharm/BioPharm industry which has some of the savviest personnel in both management and staff responsible for implementing any new technologies.
Single-use systems (SUS) are Pharm-BioPharm manufacturing equipment and supplies designed to be used once for a single manufacturing batch run and then discarded, avoiding weeks of cleaning, sterilization, validation procedures and other processes that are required with reusable stainless steel equipment and other infrastructure, with SUS offering CapEx and OpEx savings that justify switching. The insights from these interviews showed that while the enterprise had strains of customer-centric DNA in several parts of the enterprise that had delivered breakthrough CXs in the past, the challenge of crossing-the-chasm to making its SUS a mainstream solution for all customers still existed and that a major focus of the CX Engineering program would need to focus on building capabilities in this area.
The interviews conducted with ILC Dover senior executives which asked them how their competitive landscape was changing—as well as divisional plans they submitted—revealed its Pharm-BioPharm business was being confronted by a confluence of powerful forces that were creating a new-game competitive landscape in which the historical model for customer value creation was rapidly changing:
• Pharm-BioPharm was going through major changes including rising demand for targeted cancer and other treatments driving growth in highly potent active pharma ingredients (HPAPIs) vs. old-game blockbuster drugs of the past, creating new challenges and uncertainties in manufacturing. BioPharm in particular was more art than science where cost of a lost batch can be in the billions.
• As the demand for HPAPIs that address chronic diseases was rapidly increasing, so was the need for both increased protection and new regulatory oversight of manufacturing processes/methods, including concerns over sustainability. This meant ILC's flexible SUS solutions had to stay current on these rapidly evolving trends to adapt. At the same time its customer base was also shifting.
• Pharm-BioPharm firms were increasingly outsourcing manufacturing operations to CMOs/CDMOs to refocus investments and resources on high value-added activities in R&D and Marketing. CMOs and CDMOs have different needs since they typically serve a wide portfolio of both Pharm and BioPharm customers—a trend that would appear to favor ILC Dover's SUS portfolio and skills set.
• After all, CMO and CDMOs are concerned with CXs like increasing speed of line change-overs; reducing their cost and maintenance; preventing cross-contamination risks during manufacturing; protecting plant their operators, facilities and everyone across the entire supply chain that also handles the final drug product—all factors that would seem to play into ILC Dover's core strengths.
• These customers favor simple, easy to use, SUS disposables vs. building multi-use stainless steel and Plexiglas equipment, which are much less flexible. ILC Dover's CVP in SUS can help these emerging players reduce cost by minimizing equipment cleaning and time-consuming validations between formulations or batches by using SUS products instead of rigid stainless-steel systems.
• While CMO/CDMOs should be an attractive niche for ILC's SUS because they switch formulations frequently as they transition between making something for Merck and then making something unique for Shire and prefer reduced capital investment when there is uncertainty in manufacturing processes and the scale required, other new-game forces made seizing this opportunity difficult.
• One of the major countervailing new-game forces that made seizing this opportunity challenging, was the increased off-shoring of these outsourced operations—a popular choice being Asia where ILC Dover didn't have a big presence in places like China, India or Singapore. Also some of these CMO-CDMOs didn't place as much value on protecting people and facilities as ILC's US clients.
• This was an emerging problem for ILC Dover which had always been well known for high-quality premium priced containment solutions, especially as lower-cost local competitors started to supply solutions that were "good enough and cost less," while providing high levels of on-site service and support to augment shrinking engineering staffs at many cost-conscious CMO-CDMO facilities.
• To achieve ILC Dover's intent to be a global player and not miss the market window, it meant ILC Dover needed to forge partnerships with and leverage local agents to sell and service existing and new customers, especially in high growth markets like Asia where new plants were being rapidly constructed and expanded and operators want on-site support delivered in their local languages.
As readers might imagine, this upfront set of interviews shaped a game-plan for the pilot projects and the core CX Engineering processes that needed to be redesigned to meet emerging customer needs. It helped specify geographies where pilots should take place, customer types the pilots must focus on, and the important role of applying CX Engineering processes to attracting and retaining local partners. Having specified market spaces the enterprise needs to compete in to achieve its strategic intent, the next challenge is to pinpoint mindsets that could undermine success and for workshop # 1 this means:
4. Develop a list of hypotheses concerning dominant logic and deeply rooted assumptions about CX engineering that could keep teams from seeing and accessing opportunities in new-game landscapes.
This is part of the CX program data collection process that gathers insights from participants via their answers to pre-read questions posed for workshop # 1 and these insights can be incredibly revealing. The Covid-19 experience shows if anything the fault in assuming dominant logic is immutable and etched in stone, when it became clear the time frame to a new drug was not 10 years but 10 months.
---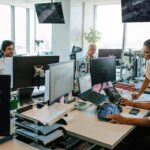 Case study vignette: Developing CX Engineering dominant logic hypotheses in aero-defense
By dominant logic, we mean deeply rooted assumptions and legacy holdovers that stubbornly persist due to past ways of doing business—particularly past successful ways of doing business that may no longer apply in a rapidly changing new-game landscape. Left unchecked, these ingrained orthodoxies can be dangerous and even turn toxic, preventing leaders and teams from winning new opportunities. In preparing for CX Engineering workshops at aerospace-defense firms, we've asked: 'What are some of these elements of dominant logic or toxic orthodoxies, that could keep new business capture teams from becoming more customer-centric in their mindset and go-to-market approach—decreasing your capability to both see and seize emerging opportunities in the changing national-security landscape?'
Some orthodoxies that emerged from these discussions were profiled in my CIH such as 'Silos-R-Us,' i.e. their enterprise consisted of disconnected organization silos didn't collaborate and share to deliver more profitable value to customers who wanted the full capability of the enterprise. Others resonated with the idea CVPs are about marketing, sales, RFPs etc. vs acting as total business-systems drivers. Others went beyond these, citing a mindset that because of past legacy work, customers were like a Golden Goose that would forever lay golden eggs of revenue on them because they couldn't execute their missions without their company. Others said that their CX mindset overly focused on technical solutions and were not as sensitive to helping customers manage their journey to their desired goals.
Participants argued these legacy holdovers of successful past ways of doing business were turning toxic in a new-game landscape where customers are looking for partners to bring innovations in areas beyond technical solutioning, seeking suppliers who meet their preferences for how they want to buy systems and bring new pricing approaches and service delivery models to streamline their journey. Other key themes were that their SW development approach overly focused on technical details other than user CX, characterizing it as preserving and shepherding their proprietary code and reusing what was done before, a process driven by financial goals than being customer-centric. This old-game model was now confronting new end-users of software used to Amazon, Apple and Google-like CXs.
Other participants said their legacy model dictated new business came to them only when customers issued RFPs. But customers were now finding environments other than RFPs to express their needs like web-based forums and savvy competitors were investing in new capabilities before any RFPs came out, putting them in app-store-type environments for customers to look at and experiment with. Participants in other companies said while they waited for customer requirements to be issued, they were tone deaf to customer's messaging on mission and intent that comes across in other forums. They felt this inability to listen to their vision statements on where they were headed, which was easily informative enough to skate ahead on new technologies to support them, was the result of this bias.
To overcome these and other sources of inertia, participants felt leaders at a higher level needed to step in and change CX Engineering processes around new business capture and program execution excellence processes in planning like integrated master plans/schedules, IRADs, risk assessment, mission assurance, etc.—otherwise expectations for CX program success should be lowered. While this list of potentially toxic orthodoxies highlighted above through participants' responses to questions posed by me to program participants seem easy enough to collect, it is important to stress that much of Dominant Logic is invisible since its roots lie in the hidden and implicit assumptions in managerial brains which have successfully resisted challenges, or explicit discussion and verification.
From the very first workshop and beyond, continuing throughout the entire program, it is important to make participants aware of these potential blind-spots and biases in their CX Engineering mindsets. These can block teams' ability to think 'backwards' from the CX lineup required to meet customer's unmet needs and ask what their enterprise must look like and shape itself to win in a new-game era.
Thus, a last major element of the development section for the first workshop is to collect information from senior leaders, program sponsors and participants on new CX Engineering capabilities needed:
5. Develop a list of hypotheses about the new capabilities in CX Engineering the enterprise must build to deliver superior profitable CXs in the future given the forces creating a new-game landscape.
---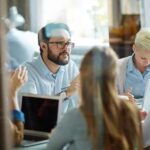 Case study vignette: Developing new CX Engineering capabilities to win markets of the future
As I have made clear in my CIH, while Apple rivals like Sony innovated across product-centric silos connecting users to their passions in TV's, music players, movies, laptops, etc., Apple built a CVP architecture it envisioned with iPod's launch in 2001 that allowed it to deliver an integrated CVP that crossed these product silos by exploiting its surprisingly easy access to application power platform. This platform, developed originally for desktop devices like Mac made it surprisingly easy for users to access its application power to achieve their desired professional and personal goals, especially when compared to desktops powered by Microsoft, comically portrayed in its Mac vs. PC ads. Apple took this platform to other devices like music players, watches, the iTunes website—to infinity and beyond.
But all 21st century CX Engineering examples held up as stunning successes do far more than exploit core competencies. One of the best case studies that demonstrates this precept is how Apple became the world's most valuable technology company by starting with the CX the company had to deliver to win its targeted markets and thinking backwards to what new capabilities it must develop to succeed. Valued at $4.8B entering 2001, Apple challenged a host of orthodoxies and built new capability that allowed it to attack and overcome a series of entrenched incumbents and enter 2021 with a market cap of $2T. As just one example, it wholly reversed its legacy approach to custom chip development and rebuilt an internal silicon design team from scratch to support its emerging CVP architecture.
And in the process of doing so, Apple crushed Intel's growth prospects and made ARM one of the hottest tech companies on the planet, a story that is recounted in numerous tech journals describing how Intel lost the mobile chip business to Apple's Ax ARM Application Processors. It has even been the subject of interviews with Intel executives on "Why we missed the iPhone and mobile revolution". By their own admission, Intel's management couldn't imagine Apple selling iPhones in large enough quantities to cover Intel's development costs. Since the PC era, Intel enjoyed both high volumes and margins. By the time ARM was gaining traction and Steve Jobs had secretly gone to work on iPhone, Intel was addicted to its margins, rejecting Jobs' proposal they fabricate an ARM chip for the iPhone.
Intel didn't want to be in the low-margin business of providing phone CPUs. But recognizing its impact on CX, Apple strategically targeted mobile Application Processors as a vital technology it wanted to own, reversing a decision to abandon its custom chip development and delegate all silicon design to Intel, and boldly forming an internal chip design team to fabricate an ARM chip for iPhones and iPads. Apple foresaw the impact mobile chip capabilities could have on the CX of iPhone and iPad users and that it needed to rebuild an internal silicon design team and line up architectural licensing agreements with both ARM and others that would enable it to work with Samsung to build its own optimized mobile chips, and then continue iterating new technology as rapidly as possible to stay ahead of competitors. Apple assembled its chip design team essentially from scratch within just a few years after realizing how important it would be to own the chip supply for its new mobile devices and recruited chip design talent away from companies like Texas Instruments, along with other struggling chipmakers like AMD, IBM and Freescale, while also buying up innovative companies like Anobit and Passif Semiconductor. Apple didn't just become a respectable, competitive chip designer; in 2013 within 3 years of its 2010 release of its first custom A4 chip, it surpassed the Application Processor industry by introducing A7, the first 64-bit ARMv8 to reach production, using a new Cyclone core design and 28nm process. The immense investment expense required to keep up with Apple's Ax design is a disadvantage to rivals.
It has effectively given the company the luxury of keeping the premium high-end market to itself via its vertically integrated ownership of the chip supply. Increasingly, Apple's profits enabled it to buy up more of the finite chip production capacity of fabs such as TSMC and Samsung's Global Foundries, especially the latest and greatest chip process fabrication node, putting rivals at further disadvantage.
In summary then, artifacts from development work in these 5 areas that are all part of preparing for the first workshop set the stage for the underlying logic of the other subsequent program modules. They are meant to inspire confidence in all program stakeholders that the CX Engineering program will be highly relevant, impactful and will achieve the objectives of the different stakeholder groups.
Insights from these 5 development areas will generate a list of potential CX Engineering processes to focus on and pilot projects with the most promising opportunities and challenges in which to test them.
---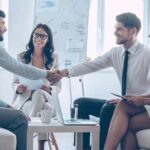 Implementation
There are several key implementation tasks that need to be executed to set up and ensure success of the first workshop and the subsequent project studies and modules that follow as documented below. For me to develop workshop # 1 materials and its follow-on project studies I must complete interviews with senior leadership, program sponsors and other subject matter experts one month prior to kickoff. I must also receive the requested materials from the program participants outlined above at least one month prior to workshop 1 so that I can do a summary of what I learned from reviewing this content.
These development artifacts will be used to create a 10 page pre-read that couches the standard core content of workshop # 1 in the client company's context, to be developed by me in the next 2 weeks. The pre-read is to be distributed 2 weeks in advance of workshop # 1 to be read by all attendees who will be asked to answer 5 questions at the end and submit their answers to me via AG's client portal. Prior to the first workshop, I will conduct the scheduled meeting(s) that had been calendared for the purpose of providing senior leaders and sponsors an overview of findings from the development work. This presentation preceded by an executive summary pre-read developed by me, presents initial ideas on CX Engineering processes that if improved would drive disproportionate enterprise impact. It will also highlight ideas that represent the most promising potential pilot projects for developing and testing new CX Engineering processes and that have realistic odds of success in delivering impact.
This will include a pre-launch workshop # 1 checklist to make sure the right participants have been invited and their numbers and the potential pilots square with the resources devoted to the program. One implementation caveat is, as program sponsors work with business organizations to get the right people in the program, be on guard vs. organizations putting lower performing players on the team. Sponsors may have to leverage their personal relationships across businesses/functions to guard vs. this. Another caveat is sponsors must make sure participants understand workshop # 1's importance.
This first workshop lays the foundation for the entire program and for anyone who approaches it with doubts or skepticisms, it is designed to be highly motivating to win participant's buy-in to the program. Participants who miss workshop # 1's indoctrination and join the program later in follow-on sessions can sometimes fall short in fully integrating into or giving their best effort to the learning and the pilots. One pre-launch logistical detail is discussing any anticipated expenses for conducting the pilots that would be borne by program sponsors, which in turn depends on pilot scope and participant numbers. A typical CX Engineering program involves 25 or fewer program participants focused on 1 or 2 highly related pilots; this scope can be expanded if the developmental findings motivate such a conclusion.
In turn, if an expanded scope is desired, there will be a need to adjust both the budget and resources available to support the program and these must be agreed upon before the first workshop kicks off.
---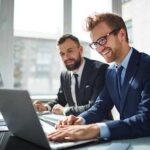 Case study vignette: How the best plans can go astray requiring implementation adjustments
Consider a recent engagement with one of the world's biggest and long-time players in providing IT infrastructure and services to enterprises globally. Interviews with the program sponsors who were from the Sales Operations and Supply Chain functions made it clear this initiative was the brainchild of one of the company's and industry's more well-know, successful and charismatic executives. This executive's ambitious agenda was to make Customer Experience (CX) the top priority driving enterprise success, something the senior team didn't feel was happening as often as it should and was being blocked by internal functional agendas. The goal was to select a business to pilot a new approach that would deliver a lineup of CXs across the unit's portfolio differentiating it from its rivals.
Sponsors made it clear that the objective was to change and play a new-game vs. rivals—not just making the company better at playing the old-game. They explained their desire to reimagine and reengineer how their company managed the end-to-end customer journey for enterprises and their key customer stakeholders within who are transitioning to a new-game hybrid infrastructure model. The interviews pointed to another objective to implement a much more integrated, streamlined and simplified set of processes, not only for customers, but ones that would be easier to operationalize for the company's pivotal jobholders across all the functional agendas that impact CX and the people and channel partners who supported them. As usual the engagement would begin with a kickoff workshop.
The interviews led to a conclusion to conduct a pilot in a line of IT infrastructure where the company's performance was below par. Program sponsors assembled a 20 person cross-functional team of the best talent in the organization, supplemented by recent outside senior hires from companies that had been highly successful in the chosen market space of interest in competing with the client company. The program in CX Engineering would train the cross-functional team to conduct Day-In-The-Life-Of-Customer or DITLOC interviews in person and by phone or web with dozens of customer and partner stakeholders, spanning accounts representing a significant share of business' revenues across most segments, verticals and regions, supplemented by insights with internal partners from pre-sales, etc.
The DITLOC interviews were to span customer Line of Business (LOB) Execs, Budget Owners, CIOs, IT Infrastructure Managers and Administrators, Cloud Computing Solution Architects, IT Infrastructure Buyers, Supply Chain and Procurement Heads—all aimed at understanding emerging unmet needs in a new-game landscape where more companies were renting/leasing IT Infrastructure As-a-Service. This shift away from buying IT infrastructure to leasing it on demand as needed was a big shift for industry sales forces who were in a comfort zone of selling IT infrastructure and earning big server commissions, calling on stakeholders they knew in IT and Sourcing, but often ignoring stakeholders and advocates interested in or capable of changing the game and pivoting to an As-a-Service model.
But early on there were problems that emerged with this go-forward plan that required implementation adjustments on the fly. While the 20 person cross-functional team assigned to this project wanted it to become culturally engrained that authentic, candid, actionable conversations on CX would become the norm with clients vs. the exception, some in the sales force had divergent views, for good reason. For many customers that the team wanted to interview, the sales force was involved in fixing a host of problems and pain points that explained why the business had lost share in these client accounts. These ranged from outages to how the environment was managed via a management layer and data to arranging for demos to help clients assess how the platform would perform in their environment.
The sales force was understandably reluctant in approaching stakeholders in those select accounts who had a bad experience to request unfiltered conversations about a customer journey that several of them were angry about and felt had been poorly managed by the company, even if the newfound conversations and insights would build muscle around the current approach for today and the future. This in turn led to a side-shift by the cross-functional team to instead focus upon another pressing CX Engineering challenge that could be a potent carrier of learning to the rest of the enterprise, namely the company's fastest growing IT Infrastructure As-A-Service offering and how it could be modified to make it easy for the business' broad and expanding network of channel partners to sell and service.
This work, carried out by the pilot team via a combination of insights gained from live interviews and web-based customer community bulletin board panels populated by stakeholders we wanted to speak with, led to numerous insights for how to improve the CVP and VDS for this As-a-Service offering, a task carried out by other teams under some of the same senior sponsors after the program ended. Partner-led sales of this everything-as-a service IT infrastructural offering increased from 5% of total sales when the CX Engineering program first began to 27% by the end of 2020, and now contributes over $1B in total revenue for the enterprise, with 850+ channel partners signed up who are excited about the company helping them build acumen to sell as-a-service solutions to new markets like SMB.
This case study vignette underscores that senior leadership, program sponsors, program participants and program architects like myself need to be agile and flexible in adapting to what are often rapidly changing circumstances and sources of inertia that aren't always anticipated in advance. But it also shows there are usually many alternative Plan B options for program implementation that serve well.
---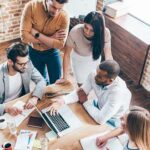 Management
There are numerous logistical and administrative details associated with managing the set up for the first workshop to ensure that it is a highly motivating launch pad for the entire program:
• Senior sponsors must task their audio-visual and IT personnel to put in place the infrastructure that is needed to successfully conduct workshop # 1, whether it is done live in person or over the internet.
• The course materials use extensive graphics and video case studies to convey foundational concepts of CX Engineering and in this and other workshops; infrastructure glitches can undermine the session.
• The infrastructure must easily accommodate the ability to shift seamlessly between presentations by me and presentations or recorded videos by senior management or guest speakers from my network.
• The infrastructure set-up must be tested the day before the first workshop begins and so time on calendars must be set aside to perform this task for this and all other subsequent program workshops.
• Depending on the number of program participants and pilot project scope, project sponsors may want to take a play from the playbook of other clients and bring on project managers as support personnel.
Project managers can ensure distribution of teaching materials and fact-finding outbriefs to program participants on time, arrange DITLOC interviews and ensure that all participants get involved in them. But informing CX Engineering program sponsors of the logistical and administrative tasks in program management for the first and subsequent workshops is just one of many important drivers of success. But there are more subtle and far more crucial determinants of program management and oversight for senior sponsors and the leadership they report to that must be considered from the very outset. Program sponsors and senior leaders must be prepared to accept and manage the non-conventional, disruptive recommendations that often emerge from the pilot teams—or deal with the consequences.
---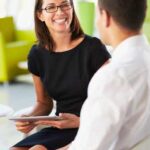 Case study vignette: The importance of managing program findings and keeping them in the tent
Consider Mondial Assistance a French specialty insurer founded in 1974 which offered several lines of insurance coverage, including travel insurance, wherein it sold travel-insurance policies to travel agencies and airlines who resold them to the traveling public. This business was under threat from both customer and competitive pressures to 'commoditize' it, offering similar services for less money. To meet the challenge Mondial had to navigate a complex value-delivery chain that included suppliers and partners; B2B enterprises such as large travel agencies like Flight Centre or airlines like Delta, which included stakeholders in online marketing/sales, branding, IT, operations, finance, etc.; and the traveling public. Influencing the chain was a host of new online rivals and country specific regulations.
The first program on Customer Experience Engineering conducted for Mondial Assistance was with their Asia Pacific (APAC) division based in Sydney, Australia about as far from the French Group's Paris HQ as you could get. APAC was run by a CEO who attended a workshop on CX Engineering at Monash Mt. Eliza Business School, and he was the antithesis of a conservative insurance executive. APAC leadership had a bold strategic intent to not try to play catch-up at the old game but instead to seize opportunities to create a new-game landscape with new rules they would set and in turn win decisively. The APAC team, later to be known as Allianz Global Assistance after becoming part of the Allianz portfolio, had responsibility for Australia, China, Japan, Malaysia, Singapore, and Thailand.
One early move by the APAC team was to latch on to new technology being created in the US for a new solution, dubbed Travel Insurance 2.0, for a pilot customer, Delta Airlines. The 'as-is' CX when travelers booked flights online was that only 5% of the time did they click Buy when it came to travel insurance. Conducting DITLOC interviews with the 95% who said no, the reason became very clear. The 95% who said no had no idea about risks the product protected them against or how likely the risks were to manifest themselves on their trip, say on a family vacation to Disney World in Florida in the midst of hurricane season, and the consequences to them and their family of not having travel insurance. Educating consumers on this risk and offering services to mitigate it changed everything.
The new model not only advised travelers about the potential risks but offered products at different price levels with different coverage that would mitigate this risk and avoiding the usual impenetrable legalistic terms. In short time, Mondial was able to take Delta travel insurance purchases from a 5% uptake to a 40% uptake via custom special offers and messages to consumers on its website. This was accomplished by optimizing multiple variables, including location, choice, product, price, content, and graphics, with a new Quoting Engine using purchase-behavior analytics and algorithms to generate a customized product and price quote to Delta's website customers in less than 130 milliseconds for their travel itinerary. The result: Delta growth in revenue-per-offer skyrocketed 87%.
Interestingly, the inspiration for this insight came from studying best-next practices in web based marketing not inside the insurance industry but outside it—specifically innovations implemented by Richard Fairbank's team at Capital One in credit card marketing. The Australians, not caring much where it had come from, immediately went to work putting this infrastructure in place in their region. And the results were amazing, even surpassing the outcomes achieved by US units who developed the technology. It wasn't long before they had rolled out the platform to global travel agencies and airline partners, spanning all APAC countries and languages. In the 6 years that the CX Engineering program ran, APAC grew organically to become the third largest by revenue in the Group's portfolio.
APAC also saw opportunities to move into other B2B2C specialty-insurance categories sold online like event tickets, rental-car damage, jewelry, mobile phone, furniture, pet health, and so on, even selling it to other partners and third parties like travel agencies, transforming the business into a global intermediary specializing in offer-optimization and multi-channel marketing, leveraging e-commerce. But the APAC team struggled to convince its more conservative French parent corporation to put the petal to the metal to turbocharge these growth initiatives in meetings with senior leadership at the Paris head office and elsewhere. APAC's leadership team could not understand why any in-country teams would accept 5% attach rates when 40% attach rates had already been proven to be in reach.
What happened next is what happens all the time in today's aggressive private equity (PE) world. An Australian PE firm which had purchased a Sydney-based travel insurance group Cover-More in 2009 approached the CEO of the APAC team in 2011 and proposed they spin out and work their magic for Cover-More, offering equity incentives that far exceeded compensation offered by Mondial's parent. Most all key members of Mondial's APAC team ultimately exited to pursue this opportunity. In 2 years they created a new platform from the ground up named IMPULSE that far surpassed that of the initial US platform in customer-desired capabilities. It focused on maximizing sales in the travel insurance purchase path while minimizing the time and effort required for implementation and maintenance.
IMPULSE ran at response speeds below .05 nanoseconds per offer, enabling Cover-More and its client partners to present unique offers to travellers with no disruption to the existing purchase flow. IMPULSE also had dynamic optimization at its core, so there was no limit to the number of unique offer constructs, and it could accept as much customer data as is made available to the system. Cover-More also took marketing of the platform far beyond traditional travel agencies like Flight Centre to new airlines (Virgin Australia, Air New Zealand, Malaysia Airlines, GoIndigo, GoAir) to forge relationships with new partners like Australia Post, numerous Australian banks, insurers, auto clubs, event ticket agencies, and even soccer clubs like Manchester United whose fans travel to matches.
Cover-More continued to push into new market spaces with offerings including insurance for students studying abroad led by an aggressive and entrepreneurial leadership team that I worked with and was able to witness first-hand. Between 2011 and 2015, the business grew revenue by 80% to $500m and EBITDA more than doubled, while attaining over 45% market share in its home market of Australia. Operations included growing footprints in the US, UK, India, China, Malaysia, and New Zealand, when in late 2017 Cover-More Insurance Group was acquired by Zurich Insurance Group for $722M, which was looking to expand its travel insurance portfolio and grow in the global market. In retrospect, the wealth generation engine that became Cover-More could have been kept inside the tent by Mondial.
The Mondial example makes clear the best-practice of leveraging the results of innovative in-country and local experiments in an insurance industry hardly known as a paragon of innovation. The APAC team carried out commoditization-busting experiments that proved the value of new business models, architectures and platforms based on rigorous Day-In-The-Life-Of-Customers study and validation. But it shows a key element of program management that must be recognized from the very outset. As pilot teams Inform the enterprise of the results of successful experiments that are carriers of learning that could be rolled out to other markets, countries and sectors with appropriate localization, keep in mind that entrepreneurs in the business will take action on these insights if the enterprise does not.
---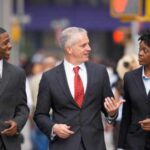 Review
This section covers what different program stakeholders will be doing in advance of the first workshop to review current practices in CX Engineering and what they will do in the follow-on project studies.
The interviews with program sponsors and senior management stakeholders will elicit their views on the organization's level of customer-centric competence and its stage of maturity in CX Engineering. The pre-read will cause program participants to compare what their enterprise is doing to leverage the foundational concepts of CX Engineering to gain competitive advantage vs. the profiled exemplars. But these anecdotal approaches to reviewing and benchmarking the as-is maturity of CX Engineering mindsets and processes in the different organizations that make up the enterprise is not sufficient. Therefore, a more systematic approach to doing this will be part of a self-assessment project study exercise to be completed by all participants after workshop # 1 ends and before workshop # 2 begins.
Participants complete a self-assessment to baseline current levels of CX Engineering maturity. All enterprises talk about the need to be more customer-centric in their CX Engineering mindsets and processes for customer value creation, but how do you measure it to pinpoint areas of improvement? How do you define the different kinds of capabilities that are needed to make a business organization and its teams more customer-centric in their CX Engineering mindsets and workflow processes? Once these capabilities have been defined, how can you measure the extent to which an organization possesses them to gauge where it is in its evolution and focus in on key processes for improvement?
There are 3 crucial skill sets required for CX Engineering competence. These are Strategy Creation, CX-driven Business Management, and Personal Leadership and all 3 can be defined and measured. That's what the self-assessment on CX Engineering skills to be completed by participants at the end of workshop 1 does—provide a baseline review of an organization's level of CX Engineering maturity. This self-assessment, which will only take about 30 minutes for each participant to complete, is the project study following workshop # 1 which defines the foundational concepts of the entire program.
These concepts are reinforced in the project study as they are used throughout the self-assessment. Workshop # 1 also ends previewing best-emerging next practices in CX Engineering in workshop # 2. So, the time frame from the end of workshop # 1 to the start of the next is perfect to ask participants to complete this review and to use their responses to benchmark against best-next practice exemplars. These results are often eye-opening for participants and senior sponsors, providing a detailed 'before' picture of different organizations as they continue on their journey towards greater customer-centricity.
As participants are asked to ponder the questions in the self-assessment, they are first asked to think about the answers in terms of their business organizational unit alone and not the entire enterprise. Thus, different participants from different functional organizations like HR, IT, Procurement, Quality Assurance, Sales Operations, etc. will first complete the self-assessment for their own organization. This is then followed at the end of the assessment with several enterprise level questions. Throughout the assessment are numerous mentions of CVP, VDS and other CX concepts taught in workshop # 1.
Here are samples of some of the self-assessment topics covered in this baseline review for Strategy Creation and CX-driven Business Management Skills followed by some select enterprise level topics. I've excluded some of the review topics in the assessment on Personal Leadership skills since several of these were already referred to earlier in the Planning Section of the Introduction to workshop # 1.
Participants will evaluate the extent to which their organization possesses these skills on 4 pt. scale: Absolutely, to a great extent; Pretty well, but more work is needed; To a very limited degree; Not at all. All results will be sent to me via the Appleton Greene Client Portal at least 1 week before workshop # 2 on best-next practices in CX Engineering commences so that I can compile and report out on them.
Strategy Creation Skill Sets. How does your organization stack up along the following dimensions? Please use the 4 point scale provided to rate your organization on the degree to which it currently has:
• Segmented its internal or external market into strategic options defined by the value that customers in each segment need to help them achieve their goals and the operating model required to deliver it?
• Prioritized these value-delivery-based segments based upon size, growth potential, time-to-execute, overall attractiveness in terms of enterprise and organizational impact, and other relevant factors?
• Identified all of the key customer stakeholders within each of these segments that are crucial to your organization's ultimate success in delivering value to them and established relationships with them?
• Jobholders who regularly 'spend a day in the life' of these key stakeholders and share these insights so that the CVPs your organization aspires to deliver reflect imaginative insights about their needs?
• Put in place processes and protocols to anticipate how customers' needs will change in the future by studying global mega-trends and other forces that are creating a new-game competitive landscape?
• A leadership team that has consciously, explicitly, and deliberately chosen, committed to, and widely communicated one or more superior CVPs/VDSs the business will execute over the next 1-3 years?
• Backed up this future value delivery vision with a compelling fact-base considering its organizational capabilities, competitors' motivations and intentions, evolving trends, and future business conditions?
• Validated that the VDSs your organization has chosen to execute will consistently help customers achieve their end-state goals and provide them with a surprisingly easy journey to achieve them?
• Gone to great lengths to ensure that the chosen CVPs/VDSs are understood and echoed in the action plans of all the team members who are responsible for delivering value to customer stakeholders?
• Identified and evaluated the roles that its ecosystem of channel partners and other affiliate firms must play in your organization's designed CVPs and VDSs and won these partner's buy-in to these roles?
• Has plans that contain specific detailed descriptions of the CX scenarios your team must deliver in order to succeed with target clients vs. vague descriptions like: 'high quality', 'delighting clients,' etc.?
• Leadership that regularly identifies the most important challenges to the successful execution of the chosen CVPs and VDSs and shares their ideas on these and solicits input for how to overcome them?
• Staff devoted to "creatively imagining" the impact that new technologies and unexpected events like entry of neighboring market space competitors could have on its customer value delivery success?
• Assigned dedicated personnel to both monitor and adjust the integrated execution of the VDS and to support the skill-building efforts to close gaps that are specifically linked to its chosen CVPs/VDSs?
CX-Driven Business Management Skills. How does your organization stack up along the following dimensions? Use the scale provided to rate your organization on the degree to which it currently has:
• Financial analysts who have carefully evaluated the chosen CVPs/VDSs and judged that they are realistically capable of producing the expected financial results and represent best strategic options?
• Customer communications collateral specifically crafted to make sure that prospects understand and appropriately value the CX scenarios described in the chosen CVP for each customer segment?
• Product-service-development groups who assertively collect and utilize insights from your customer community to creatively infer new solutions that could meet their unmet need states and occasions?
• A formal CRM process for managing and monitoring the CXs being delivered and uncovering novel ways to experiment with, evaluate and test-market new CX concepts that push CX performance?
• Ingrained processes that regularly challenge vendors to bring innovations that will improve the CXs in the organization's chosen CVPs or lower the cost of their delivery or bring new CX ideas to the table?
• Implemented incentives, controls and compensation machinery to encourage CX collaboration and cooperation across different divisions and functions in support of the organizational CVPs and VDSs?
• Instilled in those responsible for human-resource development in your organization to understand and buy into the importance of hiring/retaining pivotal jobholders based on CX and CVP-driven criteria?
• Implemented organizational scorecards that 'keep score' of important numbers and metrics that are clearly customer-centric-obsessed with delivering a superior CX lineup and profitable customer value?
• Installed processes to systematically collect and make available case studies and evidence of past successes as compelling proof points it can reliably deliver the unique elements of its chosen CVPs?
• Consistently adopted an approach to pricing that reflects the value your organization delivers and justifies pricing levels based on your unique capabilities and credible past-performance track record?
• Business-development teams that consistently follow up responses to proposals, both won and lost, to learn whether your CVP was convincingly communicated and believed by the targeted community?
• Ensured channel and other affiliated partners have received requisite coaching so they can play the needed role in your VDS, with in-place plans for continually improving the skill-sets of these partners?
• Implemented listening posts to tap customers' viewpoints beyond indicators like CSAT or NPS to discern whether customers are aware or not) of the superior value your organization delivers?
• Commissions internal or external market research focused on priority customer segments that provide day-in-the-life-of-the-customer insights and communicates these widely throughout the organization?
• Leaders who practice 'ruthless introspection' to shine a critical light on one-off successes, 'comfort zones' and ingrained ways of doing business that could prevent teams accessing new opportunities?
• Installed talent hiring and training processes to ensure that pivotal job-holders possess the personal and professional skill-sets required to play the role they need to play in organizational CVPs/VDSs?
• Ensures plans are in place for continually improving the skill-sets of pivotal job-holders who have a disproportionate impact on client CX perceptions and a succession plan in place should they depart?
• Leaders in the organization who are able to see the bigger picture and capitalize on the potential business synergies and opportunities for cooperation across multiple product and services offerings?
• A culture supporting development of subject-matter experts who are active contributors to and users of internal collaborative technologies such as wikis, blogs, file sharing, crowdsourcing initiatives, etc.?
• Through its hiring and culture, has installed safeguards that protect the organization vs. biases borne of past successes or failures which could blind it from seeing and seizing expansion opportunities?
• Subject matter experts populated throughout the organization who have in-depth knowledge of the customer community and are informed communicators about customers' challenges and needs?
• Enterprise-Level Questions. How does the enterprise your functional organization is a part of score in its overall value delivery orientation and mindset. Which of these profiles describes your enterprise?
Participants are then first given a profile of the characteristics of leading customer-centric enterprises that are masters of CX Engineering and asked to benchmark their enterprise vs. these characteristics. Following this profile of leading customer-centric enterprises to benchmark their enterprise against, participants are given suboptimal enterprise value delivery profiles to compare against.
For example:
Customer-centric enterprises systematically investigate new business opportunities with explicit intent to profitably deliver superior customer value. In any given market space, such an organization carefully defines and evaluates its strategic options for profitable value creation as a lineup of Value Propositions and Value Delivery Systems as ; 'businesses' the enterprise could potentially execute. For each business, the organization explicitly documents a Customer Value Proposition it believes to be both superior to competition and possible to profitably deliver. It also identifies all actions required to provide and communicate this Value Proposition and includes an estimate of the net-profit impact on the organization of executing this entire Value Delivery System and/or others in combination.
Alternative Value Propositions and Value Delivery Systems under consideration are compared and evaluated in order to choose the best one(s) to execute. For each selected VDS, the enterprise then focuses all functional agendas, assets, supporting organization structure, ecosystem partnerships and business plans on profitably providing and communicating the chosen Value Proposition(s). The Customer-Centric Enterprise relentlessly monitors the performance of this CVP and VDS lineup versus competition on key customer success metrics and the resulting market share, revenue, cost, and profitability that flows from this success. Concurrently, it charges senior management and all functions with molding and transforming the culture's capabilities to perform all the above activities.
Alternative Enterprise Profiles: Internally-driven, Customer-compelled and Imitation-inspired.
In a world of changing customer needs and competitor capabilities, frequent technological change, regulatory discontinuities, and other new-game forces, the Customer-Centric enterprise is constantly looking for how to capitalize upon or negate these to act as a category disruptor vs. becoming a disruptee enterprise that lets competitors seize the day and control the industry's future agenda. While Customer-Centric enterprises will orient all actions around choosing profitable, superior Value Propositions, then managing their businesses as integrated Value Delivery Systems with the single-minded intent of profitably providing and communicating these chosen CVPs, most enterprises will instead follow one or more of 3 alternative paths to delivering profitable value in their chosen markets.
The odds of making money are lower on these paths and enterprises that take them never maximize their true wealth-generation potential. These include the Internally-Driven Path, Customer-Compelled Path, and the Imitation-Inspired Path. There are different variants of the types of enterprises that traverse each of these paths. As you read these descriptions, do any best describe your enterprise?
Internally Driven: On the internally-driven path, managers deliver Value Propositions that start not from the customer and how the business could help customers succeed, but rather from within the organization itself, and what it is good at. These 'core competencies' comprise the organization's safety zone; what it is good at, likes to do, what is technically interesting, at the leading edge, etc. Decisions thus are based on functionally rooted, inside-looking-out criteria that, give inadequate attention to profitably delivering a superior combination of CXs. Participants are also given different variants of internally-driven enterprises to compare their enterprise to, including technology driven, sales obsessed, distribution-distracted, budget bound and financially frustrated and cost controlled.
Customer-Compelled: In an effort to avoid the myopic, internally-driven pathway, some enterprises deliver Value Propositions that are tantamount to doing anything and everything customers suggest. This is the path of the customer-compelled organization. 'Get closer than ever to the enterprise's core customer base. Listen and do what they say,' beckons this popular 'Voice of the Customer' panacea. Yet, while customers make many good suggestions, they also suggest courses of action unactionable or unprofitable. The diversity of requests is limited only by the diversity of customers that a business serves. Moreover, asking customers what they want is often a counsel of despair, since even the most sophisticated customers rarely know what is possible given the enterprise's unique capabilities. Variants of the customer-compelled enterprise include those companies that are 'suggestion-boxed', with listening posts established to capture customer input but no overarching value proposition to guide what suggestions to say yes to or no to other than 'do what seems profitable.' Other variants participants react to are the Quality-Quagmired enterprise and those operating a CSAT-NPS façade.
Imitation-Inspired: Some enterprises will pursue yet another different path, looking toward their competitors or industry analyst reports for inspiration as to what Value Proposition lineup to deliver. Competitor obsession as Jeff Bezos of Amazon calls it is the sine qua non of the imitation-inspired business. Participants are given variants of this value delivery profile to compare their enterprise to. These include Follower-Fixated, Industry-Analyst Inspired, and Management Fad Mesmerized, among others. Some organizations will combine the flawed logic of more than one of all the aforementioned paths of Internally-Driven, Customer-Compelled or Imitation-Inspired or, as often happens, shuttle between one or more variants of each of them—ending up being befuddled on 'Confusion Bridge.' In contrast, on the Customer-Centric path, multifunctional teams seek to 'become their customers' to learn what it's like to live the customer's life and see the world through their lens. Only then can they use their expertise to creatively infer solutions to profitably help customers succeed that surpass the limits of customer suggestions, the organization's defined core competencies or competitor initiatives.
This self-assessment asks participants to review and evaluate which of these paths their enterprise is on today and think about which path they as an individual contributor and their enterprise will take in the future. This assessment of which of these paths their enterprise is on can also be used to pinpoint the stage of evolution their enterprise is in at in its journey to becoming more Customer-Centric, e.g.:
Stage 1: Internally-driven, product, channel, scientific and technology focused, views CVPs as Selling.
Stage 2: Customer-compelled, marketing mystified, driven by Voice of the Customer market research.
Stage 3: Consummate market listeners monitoring moves by competitors with few CX breakthroughs.
Stage 4: The modern customer-centric enterprise with capability to compete in new-game landscapes:
• A portfolio of synergistic businesses driven by a chosen lineup of superior, profitable CVPs, VDSs.
• These CVPs/VDSs deliver elements of functional, emotional, life-changing, social impact value.
• Continuously reinventing themselves in response to new-game forces based on 'DITLOC' insights.
• Tailored to local market needs, agnostic whether it or partners own inputs to solving CX problems.
• Eliminating, bridging silos that act as blind spots impeding cross-business-functional collaboration.
This latter point warrants special emphasis. It is the sine qua non of leading-edge customer-centric enterprises. They focus on ensuring the enterprise can access, articulate and satisfy more complex customer needs in new-game competitive landscapes where elements of the total CX solution lie in different parts of the organization and no single unit or silo has all the parts to provide the answer. Markets and customers do not care about organization charts. They are constructed to achieve clarity in transparency of tasks and results for administrative purposes, not complex value creation. The challenge in governance is how to combine laser like silo focus to achieve results in the known game while at the same time connecting previously disconnected parts of the enterprise for the new-game.
Increasingly, customers across all technology intensive industry sectors targeted by this program on CX Engineering and many sectors even beyond those are wanting their supplier partners to bring the full capability of their enterprise to bear on solving their problems. This is certainly the case in aero-defense, banking and financial services, pharm-biopharm manufacturing and IT infrastructure services. Leading-edge customer-centric enterprises approach collaborative innovation with the need to define both collaboration and innovation in new ways. While many corporations say they collaborate, often what they describe is cooperation—loose and voluntary sharing of knowledge within the organization. Most executives have experience innovating in product silos than collaborative value creation models.
A classic illustration of this came at the dawn of the 21st century when customers in IT infrastructure were clamoring for suppliers to bring a comprehensive platform of products, services, technologies, and integration expertise to help them implement the avalanche of computing and communications advances then coming on stream into the lifeblood of their enterprise to gain competitive advantage. Under Lou Gerstner IBM had put in place a variable compensation incentive and control infrastructure that allowed a team working on a global account like Ford to tap services teams or product specialists to contributed to Ford's challenges, regardless of their location or organizational affiliation. IBM solved this CX cross-business collaboration challenge, while rivals like HP didn't and the rest, well, is history.
---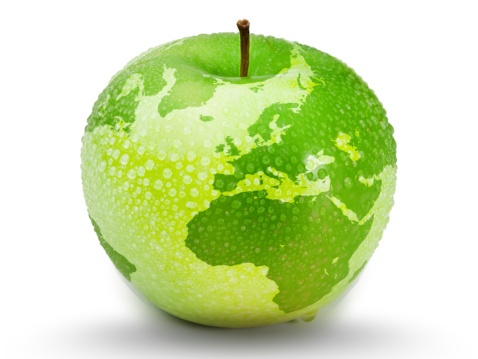 Executive Summary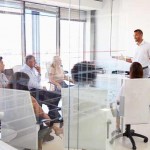 History
The subject of this workshop covers the core foundational concepts of CX Engineering I originally co-developed at Stanford and continuously honed through 30+ years of client work, including Customer Experience (CX); Customer Value Proposition (CVP); the designed Value Delivery System (VDS); Day-In-The-Life-Of-Customers (DITLOC) insights; and the Customer Value Delivery Chain (VDC). These were developed as part of a new capstone strategy course I developed and taught at Stanford entitled Building Market-Focused Organizations. Some year 1 sessions were co-taught by my to-be business partner Michael Lanning, who was on sabbatical from McKinsey where he first coined the term 'Value Proposition'. This CX concept and all others were to dramatically evolve via this course.
The course was very much a learning laboratory in which executives from leading-edge companies that had built or transformed their enterprises through a focus on CX Engineering came from all over the world to discuss the applications of these CX concepts to their business. These included founders and CEOs from Apple, British Airways, Canon, FedEx, Rolm, and a host of Silicon Valley start-ups. As one example, from 1984-1992, and later in numerous exec education events outside Stanford, the founder of Southwest Airlines, my late friend Rollin King, annually visited my classes as a guest speaker. Rollin was not only the founder of Southwest; he was also its first CEO, Chief Pilot for 17 years, and one of its most influential Board Members as one of its largest private shareholders. By then, Southwest had already been the most profitable US airline since its founding in 1971 and it is still disrupting the industry 50 years later, an enviable track record for a company competing in a highly price-competitive market in which other major players routinely report huge losses. The envy of competitors and investors alike, its business model is now replicated on virtually every continent.
What was the customer insight that created one of the most unique wealth generation engines on Planet Earth? After an earlier, failed attempt at starting a scheduled airline service to small cities in Texas, Rollin considered getting out of the transport business entirely. Then his banker suggested that he consider offering scheduled passenger service between Dallas, Houston and San Antonio. Soon, he was making frequent short-haul trips between these cities to conduct a feasibility study and talk with potential investors. It was then he encountered the poor service offered on these routes by Braniff and Trans Texas International. Both were long-haul carriers whose short-haul service was so expensive and often delayed, many business travelers drove the 200–300 miles between the cities.
Having systematically lived the experiences of the target customer—a short-haul, frequent business traveler—Rollin creatively inferred an improved CX scenario for these customers based upon his unique background and expertise, one customers could never have fully imagined or described on their own, and in the process challenged a host of old-game industry orthodoxies in value creation. Seeing an opportunity for a new kind of short-haul air service, Rollin drafted a prospectus for potential investors. The new enterprise, he claimed, would offer faster service door to door, more frequent flights to more conveniently located airports, and much lower prices than existing carriers, close to the cost of driving. Flying one kind of aircraft, Boeing's new 737, would also reduce costs dramatically.
Later, Rollin and company concluded that if they denied travelers several conveniences they were used to getting from the existing airlines, including assigned seats, meals, interline ticketing and baggage handling, Southwest could turn its planes at the gate in 10-15 minutes—1/4 the time of other carriers, whose turnarounds were much longer in part because they provided these conveniences. Fast turns enabled Southwest to improve its on-time punctuality performance even further while not compromising federally mandated safety standards. More importantly, it enabled Southwest to fly a similar route structure as competitors with more frequency and yet fewer airplanes. Southwest could keep its jets airborne as much as possible, saving huge costs in buying and operating its new aircraft.
Making more productive use of its aircraft and maintaining a more frequent schedule than rivals with significantly fewer aircraft resulted in an amazing savings of several hundred million dollars which allowed Southwest to charge lower prices yet maintain profitability in its early years. As it evolved, it added longer flights to more far-flung destinations as its fleet of 737s got transcontinental capability. Southwest's decision to deny interline ticketing and baggage handling services which lengthened gate turnaround times and passenger itinerary ticketing and made both more complex also allowed it to shorten its customer value delivery chain, bypassing travel agencies to deal directly with customers. This persisted for 50 years until 2020 when the airline signed its first agreements with 2 travel sites.
Most all of the central elements of Southwest's initial Value Proposition and Designed Value Delivery were written down in the original business plans for what Rollin and team called Air Southwest four years before they dispatched a single flight. As Rollin's testimonial in my CIH verifies, both he and his partners had never heard of these CX concepts before, but they accurately described their mindset. They even conducted research that asked if Southwest could implement this service as described, would the target customers find it superior to existing offerings, i.e., would they willingly endure the trade-offs of no assigned seats, no meals, no interlining, etc., on a less than 1 hour flight to save 1 to 3 hours from door-to-door and get a 30% lower price, close to the cost of driving? 87% said yes.
Rollin challenged the industry orthodoxy by asserting travelers didn't need full service on 45 minute flights, introducing the Value Proposition logic that is embedded in the famous 1973 lyrics by the Textones, 'Cruel to Be Kind', meaning that by denying short-haul travelers CXs low in their value hierarchies, Southwest could give them more of the CXs they really wanted, saving time and cost. Contrast this to the logic embedded in most Value Propositions populating the business plans of so many enterprises, which in the marketing-mystified mentality that views Value Propositions as a marcomm task, trade-offs are unfortunate accidents to be swept under the rug and certainly not a focus of brand communications, i.e., 'Fly us and we'll treat you like cattle and won't feed you either!'
Rollin often joked in my classes that he would have never arrived at this CVP by asking frequent business travelers what they wanted. How many travelers would say, "We love being treated like cattle and the uncertainty about where we'll be sitting. No assigned seats please!" or "No food, please!" or "Give us more frequent, reliable schedules and lower prices by turning planes faster!" Indeed, even today, over 50 years later, some the most frequently received customer suggestions for improvement include assigned seats, meals, interline ticketing and baggage handling. Southwest has politely and deliberately refused these requests for a half century and remains number one in return on invested capital and consistently leads all major US carriers in on-time arrivals and departures.
Rollin also said prospective investors would not have funded an airline for frequent business travelers if he had only described the central features of the airline: No assigned seats, meals, or first class; grocery store receipts; plastic boarding cards; no computerized reservations, no interline ticketing or baggage handling; flight attendants hiding in overhead bins, telling jokes about safety on board, etc. This example makes clear that presenting business initiatives structured as Value Propositions and Designed Value Delivery Systems based on DITLOC insights increases the clarity of managerial thinking about whether an enterprise can profitably satisfy users' unmet needs via unorthodox tactics. Southwest could have jokingly said something like, 'Let's try planes without wings! That's unorthodox!'
Instead, their leadership realized instinctively the timeless principle that the surest way to identify what orthodoxies to challenge vs. not challenge is by first 'becoming' the customer and living their life, and then systematically documenting the Value Proposition and Designed Value Delivery System that its new enterprise could execute that emerges from this anthropological study of the customer's world.
---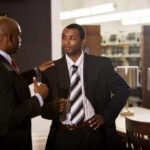 Current Position
The Southwest example became a best-practice Value Proposition and Value Delivery System case study other business strategy authors picked up on over time, including Professors Michael Porter and Clay Christensen of Harvard Business School and countless others. And it became a carrier of learning that challenged existing models of competitive advantage that didn't put CX at their center. Over time, this case study and many others in my Stanford class led me and my partners to develop and train leaders and their multifunctional teams to use a systematic, rigorous methodology to help them 'become' their customers and generate breakthrough insights into how their enterprise could profitably help target customers succeed and document the Value Delivery strategies that emerged.
These case studies became a beacon for businesses to do what only the best teams responsible for new-business creation do: vicariously 'become' the stakeholders populating their targeted customer communities, and creatively infer a VP and VDS that those customers can't imagine on their own. It wasn't long before I was teaching and consulting on these CX concepts globally across all sectors. These concepts became more widely adopted as generations of Stanford grads who were exposed to these concepts early on left GSB and used them to found their own companies like Capital One, Sun Microsystems, and countless technology startups or build them into the strategic fabric of companies they joined and later took senior management positions in like Amazon, Microsoft and many others. Their widespread adoption of these concepts, evidenced by the fact they now populate the growth plans and strategies of enterprises globally, was largely due to the fact that they made common sense and were much more useful tools for integrating an enterprise's complex 'value chain of activities' in comparison to broad vague notions of choosing to compete on 'low-cost; 'differentiation' or 'niche'.
A well-articulated lineup of chosen CXs and CVPs gave far more concrete direction to all functional agendas than a commitment to pursue one or more of these 'generic strategies' and helped to align all functions at the point of attack that counts, profitably winning customer preferences. But that is not to say the tradecraft by which enterprises choose and deliver winning CVPs has little room to improve. Even a cursory review of most of the business plans utilizing these foundational concepts—especially CVP—shows that their current application in many enterprises violates a host of CX Engineering best and next practices. What often masquerades as a CVP is a list of corporate strengths that is more descriptive of the company than the CXs that they intend to make happen in target customer's lives.
Others that masquerade as CVPs are chock-full of vague ambiguous platitudes like 'high quality' or 'world-class service', etc.—not a description of the specific measurable events the enterprise intends to make happen in its customer's lives; with what consequences of value to them; worth how much in functional, emotional, life changing and social impact value to them; and in comparison to alternatives. Some CVPs that would measure up to best-next practice standards on the surface as it turns out are actually formulated using some combination of the suboptimal mindsets and data inputs documented earlier—springing from internally-driven, customer-compelled, or imitation-inspired mental models or insights gleaned from market and customer research commissioned with these approaches in mind.
Perhaps even more revealing about the current position of these foundational concepts is a point I raised in my CIH, namely that the use of these concepts, especially CVP and DITLOC, tend to take on diverse meanings even within the same company, akin to the 15 different language dialect clusters of Swahili found across the African continent as well as several other pidgin forms that are still in use. These dilemmas cited above expose a weakness at the heart of these foundational CX Engineering concepts which have been acknowledged and proven to critically determine business performance, namely that they are still underexploited in their wealth-generation potential in many businesses. This despite the fact so many enterprises proclaim their customer-centricity to be a strength and priority.
The most recent trend that captures the current position of these concepts in driving customer value creation in enterprises today is how companies across all sectors are leveraging a veritable tsunami of new digital technologies along with digital business models to transform all stages of the traditional value delivery execution sequence of choosing, providing and communicating a winning CVP lineup. These digital technologies and business models when wielded by masters of CX Engineering can radically alter the trajectory of companies to improve their customer-centricity, operational excellence and performance. Numerous case study vignettes across all sectors showcase the power of these tools to overturn markets and incumbents. At the same time, this trend brings its own set of biases.
Far too many enterprises today in reimagining their digital CX lineup of the future don't start with the ideal CX and figure out how to digitize that ideal experience, but instead do the opposite. They start with their existing processes and technology stack and then try to put the CX on top of that, which is a modern day version of thinking inside-out vs. outside-in or 'Digital is the answer, what's the question?' Digital marketing falls prey to this mindset, especially in discovering segments wanting a unique CVP. Marketers slavishly following typical digital practices often engage in data mining efforts that limit the aperture for potential customer acquisition to those leaving a traceable record somewhere across a digital journey, missing potentially attractive groups of customers hidden from these digital traces.
Look-alike audiences and algorithmic digital targeting tools are new-game equivalents of demographic segmentation, a practice that misses attractive segments with diverse, attitudinal or situational profiles who all want a similar CVP or VDS. The importance of these more nuanced targeting skills will only grow in importance as new privacy rules reduce the use of 'cookies' and other digital tracing practices.
Today, the best digital practitioners go beyond mechanical data mining to address issues like how do we reach customers who start but abandon an interaction before leaving a footprint? How do we get customers who start and end their journeys offline to become aware of our CVP and what it can do for them? How do we reach those not yet aware of journeys and outcomes far beyond their imagination? Another blindspot in the current outlook is while digital execution has made great strides in campaign attribution and efficiently targeting online audiences, it has done so at the expense of becoming media buying muscle bound, paying scant attention to the job of message content in campaign preparation, a reversal from when images and creative copy were at the forefront of campaign strategy success.
Best-practice digital marketers are increasingly recognizing that decisions about copy for display ads, characters for Google title tags or headlines for key landing pages cannot be afterthoughts. They are stepping in early with DITLOC insights about a segment's current mindset and what messaging would change in their behavior, making frequent use of A/B testing to optimize message and not just media.
As we turn towards the future outlook for best-next practices use of these foundational concepts of CX Engineering, several other trends are evident that are emanating from their current use by leading-edge customer-centric enterprises globally. As noted in my CIH, 7 of the 10 most valuable companies today compete as interconnected ecosystems like Alibaba, Amazon, Apple, Tencent, among others. This is a dramatic difference from even just 15 years ago when none of the world's most valuable companies exhibited this trait. A shift to the ecosystem as the fundamental unit of competition vs. the firm are making CX Engineering concepts like the Customer Value Delivery Chain and its integrated management as an ecosystem to deliver a winning CVP more and more crucial to future success.
Many analysts predict this new world of competing as interconnected ecosystems, which requires a new way of dealing with customers, partners and competitors, will constitute a major portion of global future economic activity, perhaps as much as one third. But less than 5% of companies today have put in place an ecosystem strategic platform to deal with this future industry challenge that is coming.
---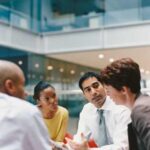 Future Outlook
In my CIH, I comment how the future will drive a more urgent need for companies across all sectors to institutionalize a customer-centric mindset that embraces best-next practices utilization of these core CX Engineering concepts. Enterprises globally are confronting new-game competitive landscapes where the model for customer value creation is fast-changing due to a confluence of powerful forces. These shifts challenge the old-game legacy CXs, CVPs and business models required to succeed. While the forces creating these new-game landscapes vary across sectors, there are common drivers that transcend the themes I discussed in my CIH such as the use of new digital technologies to build an agile, always-on value delivery system for always-connected customers. One is CX collaboration.
Market structures and industry boundaries are evolving as complex dynamic systems, invalidating many historical industry definitions—e.g., banks now compete against a host of companies who are telecommunication, social media, online B2B-B2C marketplace giants and multinational technology conglomerates offering a wide portfolio of web-based products and services, one of which banking. It follows then that some of the best new-game opportunities occur at the intersection of previously diverse and separate components of knowledge, technologies, competency platforms and skillsets, operating models, customer segments and desired CX elements. Since markets do not recognize organization charts, it may be unclear which part of an enterprise should run with these opportunities.
After all, these new-game opportunities are often driven by powerful convergent forces exogenous to the enterprise and its traditional defined boundaries and thus may have no single obvious 'home' or 'ownership' location; instead they require significant blending of CX elements of value and capabilities with previously separate homes both inside the enterprise and often even outside of its boundaries. For this reason, the future success of many enterprises seeking to leverage the foundational concepts of CX Engineering will require building up a more robust organizational capacity for CX collaborative innovation. This will become more of the norm than the exception in the future, as more companies will predictably begin to compete as interconnected ecosystems in the delivery of profitable value.
Since this collaborative venturing will often require components of CX knowledge and value delivery capabilities which lie outside many traditional market and organizational boundaries, new forms of collaboration will increasingly be required, including new forms of both inter-corporate intra-corporates ecosystems. This future outlook poses weighty governance challenges for CX Engineering initiatives. After all, most executive scorecards and performance measurement systems today are vertical and top-down, spanning defined organizational units within the enterprise portfolio—not horizontal in the sense they span units internal and external to the organization who must collaborate to win, grow and dominate an emerging market that falls in the white space between old-game defined boundary lines.
Addressing these challenges will require the ability to distinguish between collaboration, coordination or cooperation, which are frequently confused. It will also require governance innovations in resource ownership and allocation, accountability, performance scorecards, cultural compatibility, leadership by influence vs. authority, etc.—both within the enterprises involved in the ecosystem and between them. Consider for example the complex ecosystem that must be forged to solve an emerging and related set of pressing problems facing the nation in space security to protect vital U.S. and Allied space assets from new evolving threats and calamitous events. As a nation, the US relies heavily on space assets, whether it is for mobile banking, GPS, satellite radio, weather data, and other advantages.
US satellites in space help hundreds of millions of people each day. Not only is every aspect of our daily lives enabled by the advantages of the US diverse space portfolio, so is national security. Space is no longer a sanctuary but a highly contested environment with new and evolving threats. CNN's full length film War in Space: The Next Battlefield documents the calamity if space assets are threatened. These threats are diverse, including adversaries trying to take out US satellites via cyber-attacks and missiles or other means. China and Russia have also developed electronic and kinetic weapons that could be used against US satellites. Other threats include collisions of US satellites with assets of other nations or even dangers posed by atmospheric events like meteor showers, eclipses, etc.
Virtually every major aerospace and defense company globally is vying to become a nodal player in helping to secure the current and next generation of space assets to defend at home and abroad. But pursuing this strategic intent is forcing these enterprises to develop new CX capabilities they haven't needed as much when operating in their old-game of pursuing new contracts in product-centric silos. These include the need to think more strategically about internal and external partnerships that must be forged to address this challenge, including the unique senior stakeholder and end-user CXs that their interconnected ecosystem must engineer to win, leveraging both existing solutions and a lineup of investments in new solutions across inter- and intra-corporate silos to address unmet needs.
In a typical aero-defense company this would require involvement of ISR or Intelligence, Surveillance Reconnaissance units, new technology solutions units with capabilities in transitioning less mature game changing technologies into fluid operational environments as well as Business Development and Program Management units, specifying roles and responsibilities without creating divisiveness. But even those aerospace-defense enterprises with the broadest portfolios recognize the need to forge a network of suppliers, external coalition partners including commercial imagery companies and commercial software providers in fast-paced AI and analytics, along with select competitors if they are to shape themselves over the next 3-5 years to capitalize upon this emerging opportunity.
They will need to install a governance model at the enterprise and network level to ensure outside-in CX Engineering processes are consistently followed, detailing how ecosystem partners will be held accountable for their flow-down responsibilities to the overall CVP and VDS of the ecosystem, and how senior management across all ecosystem partners will interact with this governance structure. This entails detailing ecosystem partner roles and responsibilities, their control over dollars and decisions at the ecosystem level and scorecards for measuring their performance and that of the ecosystem overall. These governance structures must address cultural compatibilities among diverse ecosystem partners since any complex ecosystem will inevitably have a clash in CX mindsets.
The need to accelerate getting game-changing technologies into the field will be a crucial capability needed to enhance the operational agility of national security customers. As software becomes more componentized, there should be opportunities to add small breakthrough components incrementally and give users the chance to interact with them in the transition cycle vs. a big test event at the end. But some units in the ecosystem culturally dismiss immature technologies not at a high Technology Readiness Level. Putting in place a governance structure including incentives, toolsets, workforce hiring, placement, and training to support CX engineering collaboration that optimizes the synergies between these culturally dissimilar groups to ensure overall campaign success is no trivial task.
Complicating all this is that the customer community is itself a complex and dynamic interconnected ecosystem that no one ecosystem partner has relationships with all key stakeholders at all levels in all the customer enterprises. The ecosystem included a new agency, the Joint Interagency Combined Space Operations Center (JICSpOC) renamed in 2017 the National Space Defense Center (NSDC). NSDC is responsible for space security, charged with delivering continuous threat assessments and recommended courses of action to diverse customers in DoD and the Intelligence community. But in prosecuting this mission NSDC must collaborate with Space and Missile Systems Center, the National Reconnaissance Operations Center, and National Geospatial-Intelligence Agency, among others.
All of the customers in this interconnected ecosystem supporting the NSDC are also now under a just recently established military branch, US Space Command, formed in 2019 as the newest unified combatant command charged with protecting and defending the space domain and responding to adversaries who are challenging US dominance in space and treating it as a new theatre of war. This case vignette is one of many that foretells that the future outlook for powerful applications of CX Engineering concepts will increasingly shift to the ecosystem level and that companies and leaders will have to act as Pathfinders to develop the next-generation of governance innovations that will drive the science of CX strategy and executional excellence at a higher interconnected ecosystem level.
These innovations will be forged through Pathfinding experiments that build bridges to the future that incrementally formalize what these new governance structures must look like to support important CX Engineering initiatives at an ecosystem level. These experiments miniaturize and test small parts of an ecosystem's strategic intent and identify sources of dominant logic that act as sources of inertia. These experiments will be designed with a short time to initial impact to verify or invalidate key assumptions in a few months with each 'bridge' experiment owned by one of more members of the top leadership. They will be leverageable elsewhere throughout the interconnected ecosystem, capable of institutionalizing new knowledge and capabilities from their original source of application.
---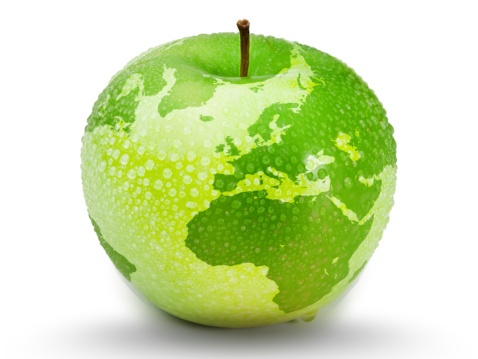 Curriculum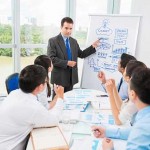 CX Engineering – Workshop 1 – Foundational Concepts
Defining and illuminating foundational frameworks, concepts and disciplines of CX Engineering
New-game landscapes: Markets where convergent forces are changing the value creation model
Customer Experience (CX): Events a business makes happen in customer's lives vs. alternatives
Customer Value Proposition (CVP): The combination of CXs a business offers vs. the alternatives
Value Delivery System (VDS): The operating model to profitably provide and communicate CVPs
Value Delivery Segmentation: Segmentation of customers groups by the CVP and VDS they need
Customer Value Delivery Chain (VDC): The linked chain of stakeholders in a customer community
Day-In-The-Life-Of-Customer (DITLOC) Insights: The key to designing a winning CVP, VDS, VDC
Fortifying learnings: Key takeaways, project studies, Workshop 2 preview on Best-Next Practices
Open Q & A sessions before and after all breaks assuming that the class will be delivered virtually
---
Detailed Curriculum
1. Defining, illuminating foundation concepts, frameworks and disciplines of CX Engineering
• Talking the talk: Overview and definitions of the core foundational concepts of CX Engineering:
– Customer Experience, Customer Value Proposition, Value Delivery System, Value Delivery Chain.
– Day-In-The-Life-Of-Customers (DITLOC) insight is the fundamental input for designing all above.
• What an outside-in, customer-centric, best-next practices CX Engineering framework is and isn't.
• Why firms globally are embarking on bold Value Transformation and CX Improvement journeys.
• Why the focus is on building new strategic capabilities to deliver winning CVPs in a new-game era.
• Companies putting customers at the center of transformation efforts are the world's most valuable.
• Engineering Customer Experience is the new-game competitive advantage in 21st century rivalry.
• 20/20 Hindsight Edition: The demise of dominant incumbents and new-game of competing on CX.
• Why the lifecycle of industry leaders shortened due to inability to adapt to changing CX dynamics.
• Why old-game measures of competitive advantage fall short predicting future industry leadership.
• 4 paths to delivering profitable customer value: Which one is your organization and enterprise on?
2. New-game landscapes: Markets where convergent forces change the value creation models
• What a new-game competitive landscape is and what a new-game competitive mindset is vs. isn't.
• Powerful convergent game-changing forces are changing legacy value creation models globally.
• These include pandemics, new technologies, regulations, customer values, socio-political trends.
• Why new-game competitive landscapes alter the context of applying CX Engineering concepts.
• Building blocks of new-game business acumen and their impact on CX Engineering processes.
• Embarking on Journeys of Discovery to pre-emptively unlock and shape new-game landscapes.
• Jettisoning orthodoxies to avoid becoming a prisoner of history trapped in legacy dominant logic.
• Listening to weak signals at the periphery of markets that herald a disruptive new-game world.
• Leveraging experiments that build bridges to the future in new-game, new-rules environments.
• Initial thought starter exercises preparing leaders and teams to play and win in the new-game era:
– Is our industry morphing into a new-game landscape that is demanding a new-game CX mindset?
– Is it time to rethink our industry or corporate dominant logic and identify orthodoxies turning toxic?
– Are we listening to weak signals at the periphery that foretell a change in value creation models?
– Are new-game competitors emerging in our space? How are they different from traditional rivals?
– How culturally distant are we from the emerging new-game customer opportunities in our market?
– Is our talent development system aligned with the need to build competencies for the new-game?
– How to address emerging new-game opportunities in the white space between organization silos?
– Is the new-game landscape so complex and dynamic that a roadmap to the future are uncertain?
– What small low-cost and low-risk experiments would help to illuminate the roadmap to the future?
– How to manage the internal governance tensions between the old-game vs. new-game initiatives?
3. Customer Experience (CX): Events a business creates in customer's lives vs. alternatives
• What CX is not: Get ready because it is a long list and one that is violated by most all enterprises.
• What CX is: Describing a complete CX scenario is about a narrative that spans 5 key dimensions.
– Specific measurable events a business seeks to make happen in the lives of targeted customers.
– With what end-result consequences of value to them and others in their enterprise or household.
– Worth how much to these stakeholders in economic, emotional, life changing, social impact value.
– All the above in direct comparison to a target customer community's best perceived alternatives.
– When compared to the best alternatives, CXs can be either benefit, equal or tradeoff experiences.
• Why describing CXs on these 5 dimensions is key, including increasing your market capitalization.
• Best-practice CX scenarios embrace economic, emotional, life-changing, and social impact value.
• The enterprise impact from shifting leadership's mindsets from what CX is not to what CX really is.
• A case study vignette on taking a walk through the 'Green Door' of CX ambiguity to CX scenarios.
• Shifting from simple linear value chains to complex new-game ecosystems of CX value creation.
• CXs that help customers achieve their end-state goal 'destination' and streamline their 'journey'.
• 'Cruel to be kind, in the right measure': Why tradeoffs are among the most strategic of all CXs.
• Initial thought starter exercises preparing leaders and teams to play and win in CX-driven rivalry:
– Leveraging Bain's Elements of Value Framework to expand mindsets on your current CX lineups.
– Translating vague, ambiguous CXs into quantified powerful CX scenarios that increase win-rates.
– 10 multiple choice questions to help baseline organizational maturity in CX engineering process.
4. Customer Value Proposition (CVP): A combination of CXs a business offers vs. alternatives
• Another CVP heralding the dawn of 21st century rivalry: The future's bright, the future's Orange.
• How disruptors exploit incumbent CVP tradeoffs to upend markets in stunningly short time frames.
• It's not the first mover pioneer in a market that wins, it's the one that has the best CVP and VDS.
• The difference between merely having a CVP—and having a clearly superior and profitable one.
• Committing to a chosen CVP in internal documents that decisively answer 6 stress test questions.
• Designing CVPs to include both a highly differentiated and unforgettable 'destination and journey'.
• Designing the future CVP to have both 'get-in' and 'stay-in and grow' components in the journey.
• Acknowledging tradeoffs in a CVP and mitigating them to preserve its wealth-generating potential.
• How CVPs based on convergence plays with ecosystem partners help to avoid commoditization.
• All these CVP precepts apply to internal service providers in an enterprise: A case study vignette.
• Initial thought starter exercises preparing leaders and teams to expand their mindset about CVPs.
Stress testing CVPs with 10 checklist criteria to ensure they are superior vs. rivals and profitable.
Impact of new-game forces on your CVP lineup: Which of these shifts is your enterprise shaping?
– Making CVP more sustainable: What barriers to imitation protect your enterprise's CVPs and why?
– Corporate purpose: What is the social impact CX in your CVP and why is vital to your customers?
– Reimagining segmentation as a core part of a complete CVP. Value delivery segmentation, Part 1.
– Initial quick CVP process maturity assessment: Gauging the customer-centricity of a CVP lineup.
5. Value Delivery System (VDS): Execution model to profitably provide and communicate CVPs
• Value Delivery System (VDS): How a CVP and all of its constituent CXs are profitably delivered.
• Why the aerospace and defense sector is a 'Lighthouse' for inspiration in how to design a VDS.
• Filling in the blanks for customers in their long-term memories about your superior CVP and VDS.
• How to win a $500B contract: Communicating CVP and VDS discriminators in a RFP response.
• Designing a winning VDS backwards in a new-game era entails managing many moving parts.
• Digital transformation case study vignette: Going from an old-game VDS to a new-game VDS.
• A textbook example of architecting and implementing a winning VDS backwards from the CVP.
• Why a marketing campaign isn't just about marketing in new-game competitive landscapes.
– Managing the organizational transition and frictions going from an old-game to new-game VDS.
– Corporate development's role in fast tracking the transition from an old-game to new-game VDS.
– Best practices for when a new-game campaign actually does become a marketing campaign.
• Reaping the rewards of a new-game marketing campaign that hits when the aperture is open.
• Initial thought starter exercises preparing leaders and teams to expand their mindset on VDSs.
– Sharpening the pointy end of the spear: Cultural transformation and pivotal job change exercise.
– Why the easiest VDS task falls short: Evaluating sales and marketing communications collateral.
– Quick VDS Process Maturity Assessment: Business Plans Structured as Value Delivery Systems.
6. Value Delivery Segmentation: Segmenting customer groups by the CVP and VDS they need
• Why value-delivery segmentation is the key to discovering new and untapped customer segments.
• The segmentation variables that count: Do customers need a meaningfully different CVP or VDS?
• Why all other segmentation variables are merely surrogates or correlates for these two variables?
• Why most of the world's valuable companies attract customers with highly diverse demographics.
• Examples of value delivery segmentation from the world's most innovative corporate disruptors.
• Why customers who want the same CVP but need a different VDS are a key actionable segment.
• Why traditional market segmentation schemes are all about just trying to play the old-game better.
• The fallacy of having to use demographic and other data to assess segment size, growth potential.
• Why traditional segmentation schemes that start 'backwards' often end up missing key segments.
• Where digital marketing segmentation falls short: 'The answer is in the data, what's the question?'
• Segmentation by the 1:1 method: How individual DITLOC studies reveal new untapped segments.
7. Customer Value Delivery Chain (VDC): Linked stakeholder chain in a customer community
• Mapping, navigating and reimagining stakeholder value delivery chains is vital to CVP success.
• Why teams must be like Steven Spielberg, Margaret Mead and Indiana Jones exploring the VDC.
• How to win big by being like Kirk and Spock, going to parts of the VDC where no one has before.
• Recognizing different levels of the customer value delivery chain need different CVPs and VDSs.
• Distinguishing primary CVPs to customers vs. supporting PVPs to channel/supply-chain partners.
• Segmenting partners into different groups who need different PVPs and VDSs to be successful.
• Assessing whether primary and secondary VDSs are synergistically designed to maximize share.
• The rising import to compete as an interconnected, networked ecosystem in 21st century rivalry.
• Off-line entities are also candidates for a supporting CVP and VDS in new-game landscapes.
• Initial exercises preparing leaders and teams to adopt best-practices in navigating VDCs.
• Mapping a customer VDC to identify key user enterprises, households and stakeholders.
8. Day-In-The-Life-Of-Customer (DITLOC) Insights: The key to a winning CVP, VDS, and VDC
• Why Day-In-The-Life-Of-Customers (DITLOC) is it a cornerstone process in leading-edge firms.
• Where great CXs come from: Making DITLOC-driven design ethnography a core competence.
• Why DITLOC insights far transcend Voice of Customer inputs and what customers can imagine.
• Why innovative CVPs based on DITLOC insights trump old-game orthodoxies and advantages.
• Why cross-business, multifunctional participation in day-in-the-life-of-customer research is crucial.
• How to do a DITLOC-type investigation to infer unmet needs and devise unique solutions to them.
• How to shoot a video or movie of the unmet need-states and occasions of a customer community.
• Contrasting as-is videos of customer unmet need-states and occasions vs. improved to-be videos.
• Using an outside-in, customer-centric DITLOC mindset vs. an inside-out, internally-driven mindset.
9. Fortifying learnings: Takeaways, project studies, Workshop 2 preview, Best-Next Practices
• Benchmark companies which your enterprise can learn best-next practices from in CX Engineering.
• Taking stock in how customer-centric your organization is today—its leaders, teams, and pivotal jobs.
• Getting started gauging how well your functional organizations and enterprise hew to best-practices.
10. Open Q & A sessions before and after all breaks, assuming the class is delivered virtually
---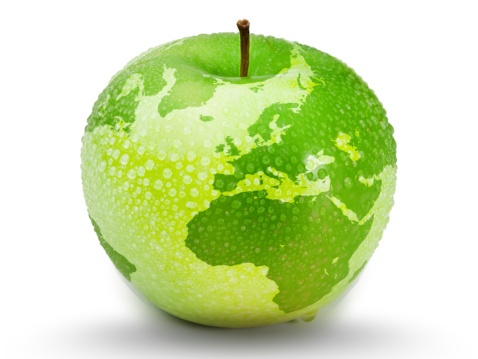 Distance Learning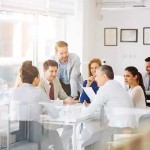 Welcome to Appleton Greene and thanks to you for enrolling in its corporate training program on CX Engineering. You will be learning through a unique facilitation via distance-learning method designed to enable you to practically implement everything that you learn in this program. All program methods and materials are designed to ensure you, your organization and enterprise derive maximum value.
The program content of CX Engineering is based upon a full-semester class that I originally taught at Stanford, one I have continued to hone throughout my 30 years of client work across industry sectors. It was recently named one of the top 3 courses judged by graduates to have had the most significant impact on their careers looking back through the lens of their 30 years in business post-graduation.
Anyone who wants to see what these graduates had to say in their recollection of the course recorded in a volume of vignettes and stories along with my own contribution to the volume, send me a request through the Appleton Greene Tutorial portal and I will send you a link. One thing you will see is that while many said the course content was challenging and they worked hard, it was also fun to learn.
Of course, this course unlike that one won't take place in Classroom 66 at the Stanford University's Graduate School of Business located in Palo Alto, California, nestled in the very heart of Silicon Valley as much as I and maybe even you also wish that it could! There will be a live 6 hour workshop taught by me each month for 12 successive months, but whether virtual or in-person is still to be determined.
Nevertheless, please be aware that much of your learning and applying the content of this program will involve distance learning, including reading course pre-reads for each session and completing required project study work and assessments following each module. So here is a brief summary of some excellent guidelines offered by Appleton Greene to help you be an effective distance-learner.
You will find the materials of this course to be thought provoking about your own organization's level of maturity in CX Engineering processes and your role as a customer-centric leader and how it can be improved, so locate a quiet and private place to study, one free from external distractions. Your study environment impacts how productive you will be in learning and deriving value from program content.
Your study environment should include a web connected device to access course content and also a printer if your particular learning style is to print out documents to read them vs. reading them online. Integrate family and friends to be extended members of your study team, since having their support can help improve your learning trajectory and maximize program impact for you and your enterprise.
Before you embark on the first workshop of this program, write down the main objectives for why you are enrolled in this course of study. Include in this list your own desired professional and personal goals that you would like to achieve via the program and the end-state goals that you would like to see your functional organization achieve, as well as goals the enterprise it is a part of would attain.
Think about these objectives by using the following As-Is vs. To-Be exercise. Imagine that you could hire Steven Spielberg the Hollywood Director and ask him to make a movie capturing key scenes from your professional and personal life as it is today and your role in CX engineering no matter how big or small; imagine also that he would do the same for both your functional organization and enterprise.
These scenes might depict your functional organization and your enterprise's as-is approach to CX Engineering and the core processes being deployed today. Now reimagine this as-is movie of your and your organization's and enterprise's life as a to-be future film in which each attains an improved set of end-state goals. Envisioning what these are helps jumpstart your approach to objective setting.
You should write each of these objectives down, for you personally, your functional organization and your enterprise and even keep them posted in a prominent place in your study environment or in your Notes app on your mobile device. But most importantly, be prepared to change all these as you learn more and more about the course content, since it may illuminate objectives you didn't capture initially.
This program on CX Engineering takes 12 months to complete and your time commitments steadily increase as the course of study progresses. As noted there are 12 modules to the course, each is a 6 hour workshop conducted once a month over 12 months. The first 6 modules should require no more than 4-6 hours preparation for each whereas the last 6 that focus on a pilot project will require more.
The amount of time devoted by participants to pilot project(s) will vary depending on their scope and I can provide guidelines on time commitments for participants given different pilot scopes so that these projects don't overwhelm their normal work schedule and commitments. In general, time commitments for modules 7 to 12 increases to 2 to 4 days per month depending on the specific module in question.
Throughout the program, you will also have access to qualified and experienced professors and tutors including myself, who are responsible for providing tutorial support for questions that you may have or challenges that you are encountering and need advice on. These can be shared by email with me as needed, but I also encourage you to pose questions and test ideas by eliciting the views of others.
This is a great way to achieve understanding and commitment from people who you may later rely upon for process implementation. So to recap, prepare your study environment; write down all your objectives for the program revising them as you learn more, and use the Appleton Greene Tutorial support for questions you have and challenges you need help on, reaching out to others as needed.
Distance-learning check-list
Prepare your study environment, your study tools and rules.
Undertake detailed self-assessment in terms of your ability as a learner.
Create a format for your study plan.
Consider your study objectives and tasks.
Create a study forecast.
Assess your study performance.
Re-evaluate your study forecast.
Be consistent when managing your study plan.
Use your Appleton Greene Certified Learning Provider (CLP) for tutorial support.
Make sure you keep in touch with those around you.

---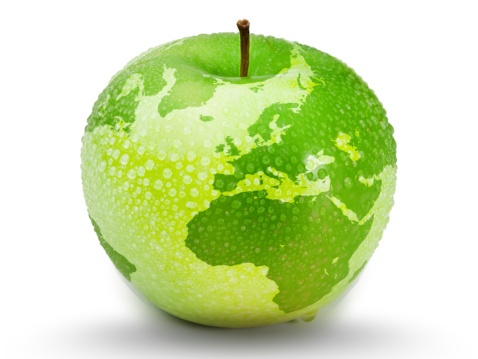 Tutorial Support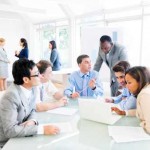 I will personally be providing tutorial support for the CX Engineering program to answer any questions or provide advice for all program participants, senior sponsor stakeholders and senior management who would like to reach out to me. Please note that tutorial support is only provided online through the Appleton Green client portal so we can then keep track of all program stakeholder communications.
You will also be forwarding your work to me via the same portal for evaluation and assessment by me on certain post-session project studies and assignments. You will receive individual feedback on all of the work that you undertake in the program on a 1:1 basis, together with specific recommendations for anything that may need to be changed in order to achieve a pass with merit or a pass with distinction.
Please forward all your future support emails to the designated email address that has been provided. While emails are always answered as quickly as possible, there may be delays during busy periods, especially those that involve me doing an evaluation and assessment of project studies work by the participants. Emails can get lost and if you don't hear from me within a day or two, email me again.
Here are some excellent Tutorial Support Tips from Appleton Greene to help you make the most of your tutorial support. Refer to this list regularly to ensure you are continuing to use the service in a way that supports your objectives. Tutorial support is vital to the success of your training experience, but it is important to understand when and how to use it in order to maximize its value. The tips are:
• Keep copies of tutorial support emails for reference so you don't ask the same questions twice.
• Refer clearly to specific parts of a course manual or project study to which your questions pertain.
• List questions you would like to ask, up to a maximum of 5 questions in any tutorial support email.
• The more specific you are with your questions, the more specific and useful your answers will be.
• Be positive and friendly in tutorial support emails and you'll generate a similar response in return.
• This applies even if you're critical of the program, try to manage your frustrations professionally.
• Quality is preferred to quantity so don't send tutorial support emails each time you have a thought.
• Compile a list of queries and incorporate them within one support email, say once every month.
• Use the tutorial support template provided with all of your emails which includes these dimensions:
– Number and prioritize your questions to ask on topics you don't understand or need clarification.
– The tutorial support email format includes your name, the date and the subject line of your email.
– Refer to a Pre-read, Course Manual page or Project study page that your question(s) pertains to.
– Limit each question to 50 words maximum and please try to be succinct as possible in your query.
– Save a copy of all your tutorial support emails organized by the date sent and by the subject title.
– Keep all your tutorial support emails in the same file folder and in date order for easy reference.
– When you receive a reply, save it featuring date of receipt after its subject title for easy reference.
– Tutorial support will keep a record of the questions you've asked as well as the answers offered.
– With project studies feedback, support emails should be collated by you to drive improvements.
– If for some reason you lose your tutorial support email records, contact Appleton Greene directly.
– You'll get a copy of your tutorial support file but a separate admin charge may be levied for this.
Beyond these very useful guidelines and rules by Appleton Greene, try to keep in mind the bigger picture here. What is important is seeking support on any question or topic that the answer(s) to would help to maximize the program's impact on you achieving your personal and professional goals or the end-state goals of your functional organization or the broader constituent enterprise that is a part of.
Keep in mind what's implied above, namely that the record of your email tutorial support requests projects a statement about the kind of customer-centric leader you are now, the skill sets you hope to derive from the program and the leader that you aspire to be in the future. Ask yourself if the totality of your email tutorial support requests echoes and reflects the kind of persona that you want to project.
Another important consideration is that participant's emails will often reflect a selective commentary about the customer-centricity