CX Engineering – Workshop 1 (Foundational Concepts)
The Appleton Greene Corporate Training Program (CTP) for CX Engineering is provided by Dr. Phillips Certified Learning Provider (CLP). Program Specifications: Monthly cost USD$2,500.00; Monthly Workshops 6 hours; Monthly Support 4 hours; Program Duration 12 months; Program orders subject to ongoing availability.
If you would like to view the Client Information Hub (CIH) for this program, please Click Here
Learning Provider Profile

Dr. Lynn W. Phillips is an executive educator, consultant and a former award-winning teacher and scholar while serving as a faculty member at the renowned Stanford University Graduate School of Business (GSB) for 12 years—in addition to having held faculty positions at several other prestigious universities including Harvard, Northwestern, and the University of California at Berkeley Graduate Business Schools. He is a PhD graduate of Northwestern University's Kellogg School of Management.
Dr. Phillips is widely recognized as co-creator of many of the now essential customer experience (CX) engineering frameworks, concepts and methods employed by enterprises worldwide to hone their competitive edge, reinvent their businesses and drive profitable growth. He has 30+ years' experience helping teams to reap the rewards of executing best and emerging "next" practices in CX engineering to choose and deliver winning customer value propositions (CVPs) in their chosen targeted markets.
He brings unique business process knowledge and implementation expertise from his advisory work supporting clients that span virtually all major industry sectors in over 40 countries worldwide. The processes and tools developed by Dr. Phillips are a defacto standard for helping business teams in technology intensive sectors to "become" their targeted customer communities to gain an imaginative understanding of their unmet needs that transcends what these customers can imagine on their own.
---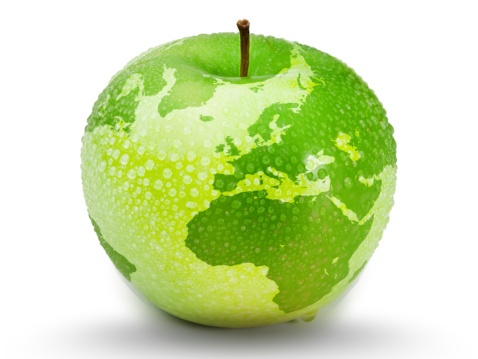 MOST Analysis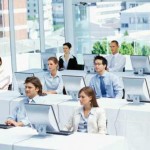 Mission Statement
The intent of workshop # 1 as explained in my CIH is to define, explain and operationalize in the client company's context the foundational concepts of CX Engineering I originally co-developed at Stanford and continuously honed through 30 years of applications in leading-edge companies globally, namely: Customer Experience (CX), Customer Value Proposition (CVP), the designed Value Delivery System (VDS), Day-In-The-Life-Of-Customers (DITLOC) insights and Customer Value Delivery Chain (VDC).
Even though Harvard Business Review produced a feature film on these CX engineering frameworks and numerous other publications and subject matter experts now consider them among the topmost strategy and executional concepts employed by enterprises today that are essential tools all senior executives should master, they are still widely misunderstood and misused in many corporations and even take on diverse meanings within the same company, akin to different language dialect clusters.
This first workshop helps establish a powerful common language, mindset and operational philosophy based upon a comprehensive and proven best-next practices framework that resolves this problem. It alters many executives' narrow views of what these concepts mean and their breadth of application to corporate value creation processes to all functional agendas beyond marketing. And it challenges managerial mindsets about the essence of customer psychology and behavior in a disruptive world.
Attendees to workshop # 1 will invariably come away with a quite different understanding of what customer-centricity is and isn't and the importance of leveraging best-next practice CX Engineering processes in the rapidly evolving 'new-game' competitive landscapes that characterize 21st century competition across all industry sectors. They will gain a realistic yet inspirational understanding of the tasks and rewards of implementing an enterprise-wide adoption of and adherence to CX processes.
Another intent of workshop # 1 is that attendees also come away with an initial perspective—one that will be developed much further in subsequent program modules—of how well their organization and specific functional agenda is optimally using these foundational concepts of CX Engineering and their underlying processes to drive profitable growth. This helps benchmark where their organization is in its evolution to become more customer-centric and a master of CX Engineering precepts and process.
A final element of the intent of workshop # 1 is to illustrate both the similarities and differences in CX Engineering challenges between what today are termed B2C and B2B markets. Enabling executives to search for and determine 'relevant analogies' beyond their industry is one of the greatest benefits participants cite for the program. Far too often executives shelter behind the default position of 'we are different' when the reality may not be like that at all if the correct analogies can be re-contextualized.
All these elements of intent are achieved by me bringing to this session an unusual knowledge and command of best and emerging 'next' practices and processes in CX Engineering that span multiple sectors and geographies and inform on what leading-edge companies are doing to implement these successfully in the new-game competitive landscapes where the model for customer value creation is changing. These cross-sector insights are inevitably powerful carriers of learning to leadership teams.
Not surprisingly, many leadership and team perspectives on what constitutes best-next practices in CX Engineering, even in the best companies, are mainly shaped by an intimate understanding of what is happening in their industry and is influenced by the dominant logic and deeply rooted assumptions about value creation that pervades their sector. Yet many breakthroughs in CX Engineering described in my CIH Client Testimonials were derived by teams applying best-next practices from other sectors.
This first workshop, like all the others, has advance pre-reads and post-session project studies for all participants to further instantiate their learning interacting with the content. Like others, it also includes extensive use of graphics, summary charts, video case studies and individual/group exercises drawn from my past experience and tailored to the client context, along with high-profile guest speakers from my academic and client networks. The intent is to make learning easy, applicable, exciting and fun.
---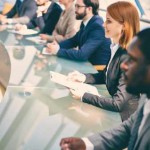 Objectives
1. Establish a common language, mindset and operational philosophy underlying the core concepts of CX Engineering that will be implemented in their enterprise, the crucial first step in any transformation.
2. Get them excited to apply core CX concepts like Customer Value Proposition (CVP); Value Delivery System (VDS); Day-In-The-Life-Of-Customers (DITLOC) and Customer Value Delivery Chain (VDC).
3. Change any pre-existing conceptions of what these concepts mean and their implications to set the stage for enterprise-wide adoption spurred by leadership embracing them logically and emotionally.
4. Overcome cynicism that CX concepts are only relevant to those in marketing/sales roles and show how they will act as total business system drivers impacting all functional agendas once implemented.
5. Show how this program when implemented in their enterprise will ask all participants to play vital role in choosing and delivering a winning CVP lineup to internal and external customer communities.
6. Showcase how CX methods taught in this program create a force-multiplier in innovation that far transcends inputs based on customer-compelled Voice of Customer surveys asking what they want.
7. Make participants sensitive to how application of these concepts takes on new meaning for firms like theirs competing in new-game competitive landscapes where value creation models are changing.
8. Show how delivering winning CVPs in new-game landscapes is not a linear journey from A to B like going from CMMI Level 1 to 5, but instead will ask them to be a 'Pathfinder' on a journey of discovery.
9. Demonstrate what they will be asked to do as Pathfinders in this program—leverage best/emerging next practices in CX Engineering to create game-changing CX strategies to drive supranormal growth.
10. Showcase the mindset they'll be asked to adopt as Pathfinders—shift their mindset from trying to be more efficient at the legacy old-game—to one of game-changing in delivering novel, relevant CX's.
11. Demonstrate the tools that they as Pathfinders will use in this program, immersing themselves in customer environments to test strategies in wind tunnels via experiments that pilot new approaches.
12. Lay a foundation for participants to evaluate how well their enterprise and function is optimizing its use of CX Engineering concepts-processes and honing leaders' new-game acumen in applying them.
---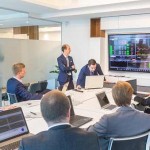 Strategies
For objectives 1-12, conduct 45 minute interviews with senior leaders/sponsors to understand their program objectives, the CX challenges and opportunities they face, etc., using this to shape content.
For 1-6, use pre-reads, lecture discussions, case studies to define foundational concepts/processes of CX Engineering and guest speakers from my client network who wielded these to gain advantage.
For 7-11, use pre-reads, lecture discussions, case studies, guest speakers to portray the Pathfinder mindset and application of core concepts and processes of CX Engineering in new-game landscapes.
For 1-11, ensure all materials for teaching and coaching this content use examples from 21st century competition that are relevant carriers of learning and vividly illustrated in the client company's context.
For 12, give participants guidance how to gather data on their enterprise and their function's 'as-is' use of the foundational concepts of CX Engineering and the new-game forces impacting their market.
---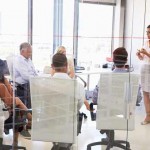 Tasks
For strategies, 1-12, draft the agenda for workshop # 1, including what will be covered when and by whom, and specifying advance pre-work to be completed and post-session work that will be tasked.
For 1-11, use my library of teaching and coaching materials developed over the last 2 decades of 21st century rivalry to capture examples that vividly illustrate the concepts in the client company's context.
Use these materials in pre-reads and presentations for the first workshop and others to build relevant analogies for deeper insight into CX Engineering challenges/opportunities and how to address them.
Quickly adapt the materials removing any proprietary client information so CX Engineering has all the hallmarks of a bespoke program tailored for client company participants and their unique challenges.
Another task is providing online tutorial support that goes beyond helping participants find applicable analogies to translate them into their operating context, which requires more than good teaching skills.
Supplement these materials with senior leadership interview excerpts in pre-read and slide materials for the first workshop to showcase their views on CX Engineering, past successes and challenges.
Hold a special 60-minute session with senior leadership who will not be attending the first workshop but whose direct reports will be so they're comfortable with what is presented and can offer feedback.
Get workshop # 1 on Professor Gordon Hewitt's calendar, the world's foremost authority in new-game strategic acumen and corporate competitiveness, whom I've worked with in many programs globally.
Identify and recruit executive speakers to make cameo appearances that help further embed the core concepts and processes of CX Engineering, drawn from my client and Stanford graduate networks.
• Guest speakers include sponsors of CX Engineering from clients I've worked spanning virtually all sectors who are former graduates of this program and who wielded these tools to gain advantage.
For 12, task participants to collect evidence depicting how their enterprise or functional agenda uses foundational concepts of CX Engineering to deliver value to internal-external customer communities.
Task participants to look at a wide range of data including business expansion plans; functional plans in HR, IT, Finance, Supply Chain, Marketing, Sales, Brand, etc.; Market Research, Sales Pitches, etc.
Ask them to add notes on where the past application of these foundational concepts led to successes, failures or lapses in achieving organizational or functional end-state goals and their views as to why.
• Other relevant documents would be distribution plans and the partner value propositions and delivery systems being implemented to win partners and build their value delivery capabilities.
• For internal service providers like IT or Risk, documents showing how they segment internal clients they serve, the value of services they deliver, reviews of its impact and plans to improve.
• For HR, documents showing the employee value proposition delivered to different staff segments to attract and retain talent and the delivery system to build new capabilities and boost productivity.
Have this data sent to me in advance via Appleton Greene's client portal for me to review and support my efforts in tailoring the materials for the first workshop to the client company's operating context.
• This provides the opportunity for all program participants to collaborate with me to co-create and co-develop the workshop content not only for the first workshop, but for subsequent ones as well.
Send all developed materials and exercises to client sponsors for their review and hold a conference call or Zoom meeting to get their feedback and suggested revisions in time to make any adjustments.
---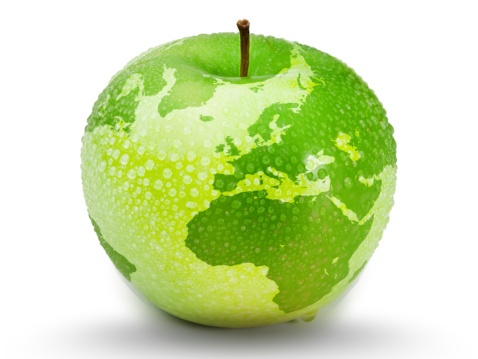 Introduction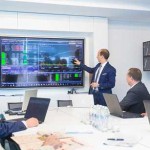 Planning
This section on planning is intended to help different program stakeholder groups understand what they must plan to do in advance of the workshop and prepare in order to maximize program success. There are different planning tasks for different stakeholder groups, beginning with senior sponsors in roles like the Heads of functional agendas in Organizational Learning, HR, R&D, Marketing, CX, etc. There is a different set of planning tasks for senior management and their support staffs who expect to reap the rewards of this program and what they must do to prepare in advance of workshop # 1. Finally, there is a set of planning tasks program participant stakeholders must complete in advance of the first workshop to lay the groundwork for its success and for that of follow-on workshops # 2 to 6.
When these planning tasks and all the other essential work in program development, implementation, management and process review occur in a coordinated effort, the enterprise impact can be powerful:
---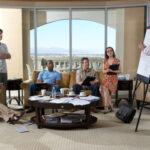 Case study vignette: The power of upfront planning on a CX Engineering Program's impact
From 2002-06 Lockheed Martin engaged me to introduce CX Engineering concepts and processes into its new business capture processes for its Integrated Systems & Solutions unit. At the time, ISS had an industry-high 65% contract win rate, winning $65 of every $100 that they bid on—an amazing percentage. But leadership wanted to go from great to even greater in a changing post-9/11 market. ISS and Lockheed's senior corporate leadership held several facilitated sessions to review how CX Engineering concepts and processes could enhance the company's extant detailed new business capture training manual and implementation processes and identifying the criteria for choosing initial capture teams to work with to pilot the approach and a subsequent roll-out plan depending on impact. Five pilot capture teams were selected and their capture managers were asked to be Pathfinders to embed CX Engineering concepts into their customer proposals. Planning included creating a proposal architectural template to ensure capture teams communicated what was unique about their proposed Customer Value Proposition (CVP) and Value Delivery System (VDS) vs. rivals to win the business. All pilot proposals involved creating engineered solutions to customers with complex problems and multiple stakeholders with different value priorities at Intelligence Agencies, Department of Defense Service Branches, and others. Winning these contracts required submitting a detailed RFP response describing the proposed CVP and VDS that was generated using CX Engineering program processes.
Teams soon learned the lesson that a CVP and VDS derived from multi-functional teams spending a Day-In-The-Life-Of-Customer stakeholders—or even weeks— was crucial to success. This upfront DITLOC work made clear what was required to win, and it drove all decisions in engineering, supply chain, operations, partnerships, contracts, finance, HR, service, support, business development, etc. These pilot results showed the crucial importance of planning and starting early, well before an RFP was issued by the customer community, to establish a common language, mindset and operational philosophy that would get the team aligned around the process of choosing and delivering a winning CVP. The early pilots were all successful and helped build momentum for a broader enterprise rollout. Results from 50+ teams reinforced pilot results. Teams that didn't do the upfront DITLOC work