Marketing Optimization
Executive Summary Video
The Appleton Greene Corporate Training Program (CTP) for Marketing Optimization is provided by Mr. Klotz MM MA BA Certified Learning Provider (CLP). Program Specifications: Monthly cost USD$2,500.00; Monthly Workshops 6 hours; Monthly Support 4 hours; Program Duration 24 months; Program orders subject to ongoing availability.
Personal Profile
Mr Klotz is a Certified Learning Provider (CLP) at Appleton Greene and he has experience in marketing, management and globalization. He has achieved a Master in Management, a Master in Political Science and a Bachelor in Political Science. He has industry experience within the following sectors: Technology; Banking & Financial Services; Advertising; Fast Moving Consumer Goods and Telecommunications. He has had commercial experience within the following countries: France; United Kingdom; Switzerland and United States of America, or more specifically within the following cities: Paris; Lyon; London; Zürich and New York NY. His personal achievements include: successfully repositioned major global brands; launched brands in emerging countries; developed end-to-end marketing optimization process; established global brand management frameworks and drove go-to-market for new technologies. His service skills incorporate: marketing optimization; brand management; brand re-positioning; go-to-market strategy and agencies management.
To request further information about Mr. Klotz through Appleton Greene, please Click Here.
---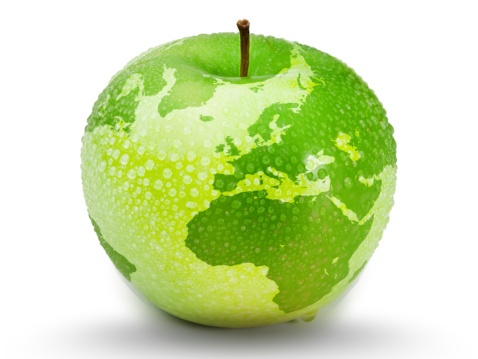 (CLP) Programs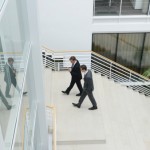 Appleton Greene corporate training programs are all process-driven. They are used as vehicles to implement tangible business processes within clients' organizations, together with training, support and facilitation during the use of these processes. Corporate training programs are therefore implemented over a sustainable period of time, that is to say, between 1 year (incorporating 12 monthly workshops), and 4 years (incorporating 48 monthly workshops). Your program information guide will specify how long each program takes to complete. Each monthly workshop takes 6 hours to implement and can be undertaken either on the client's premises, an Appleton Greene serviced office, or online via the internet. This enables clients to implement each part of their business process, before moving onto the next stage of the program and enables employees to plan their study time around their current work commitments. The result is far greater program benefit, over a more sustainable period of time and a significantly improved return on investment.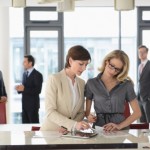 Appleton Greene uses standard and bespoke corporate training programs as vessels to transfer business process improvement knowledge into the heart of our clients' organizations. Each individual program focuses upon the implementation of a specific business process, which enables clients to easily quantify their return on investment. There are hundreds of established Appleton Greene corporate training products now available to clients within customer services, e-business, finance, globalization, human resources, information technology, legal, management, marketing and production. It does not matter whether a client's employees are located within one office, or an unlimited number of international offices, we can still bring them together to learn and implement specific business processes collectively. Our approach to global localization enables us to provide clients with a truly international service with that all important personal touch. Appleton Greene corporate training programs can be provided virtually or locally and they are all unique in that they individually focus upon a specific business function. All (CLP) programs are implemented over a sustainable period of time, usually between 1-4 years, incorporating 12-48 monthly workshops and professional support is consistently provided during this time by qualified learning providers and where appropriate, by Accredited Consultants.
---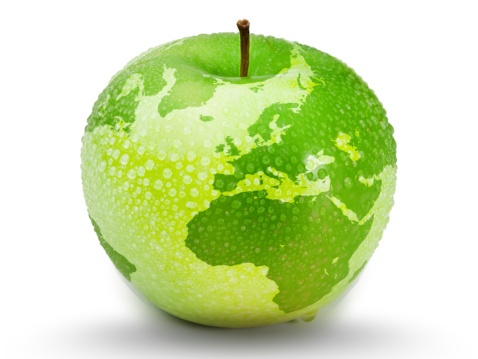 Executive summary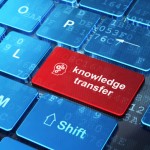 Marketing Optimization- History
Marketing Optimization is the process of improving the marketing efforts of an organization to maximize the desired business outcomes. As such, this process has always been an integral part of the marketing practice. However, and unsurprisingly, marketing optimization is now taking a new dimension with the advent of digital marketing, social connections and mobile interactions as well as new technologies such as advanced analytics and big data. Challenged and stimulated by such major evolutions, the industry is now moving steadily toward adopting sweeping changes in how marketing is defined and executed. Every CMO has had countless discussions about the best way forward with these mega-trends, in order to address key marketing optimization challenges such as crafting a campaign strategy that truly synergizes and monitors all relevant marketing channels while finding comprehensive, and relevant technology platforms as well as the right talent to optimize execution. Sensing the scale of these challenges, CMOs have started to make drastic changes in strategies for future growth. External partnerships are one such key lever that is on the rise; companies are leveraging third-party providers for tools and platforms expertise, marketing analytics support, marketing consulting, and omni-channel customer engagement, among others.
---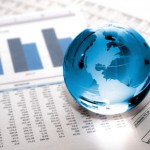 Marketing Optimization – Current Position
Marketing is being disrupted. It is progressively moving from a discipline primarily focused on communications, where creativity and intuition were critical success factors, to a broader remit, dealing with customer experience, where science and technology play hand in hand with creativity and intuition. The reason for this shift is clear: in our hyper-connected and socially networked world, we have more data than ever before about customers' buying behaviors, preferences, and opinions. Every move and social media interaction they make can be tracked, analyzed, responded to, and predicted. This mass of available information is a potential goldmine for modern marketers as they strive to engage with their customers at every stage of this new, nonlinear buying cycle. At the same time, synchronized data from the entire supply chain can be gathered and harvested in real time. So – in theory, at least – today's CMO can have all the micro- and macro-insights they need at their fingertips to guide the boardroom and drive business performance. Yet, there is still some way to go for marketing departments in quite a few companies. This is a question of mindset, organization, processes and technology. Mindset: the shift towards a more science and technology driven discipline means it is the end of marketing as we have known it for decades. And this is often a hard fact to internalize. Organizations: the artificial split between "traditional" and "digital" is getting counter productive as it limits the potential gain of digitization. Processes: how to enable cross collaborations and alignment between silos, which may often reside in and out of marketing? Technology: according to a recent report from consulting firm Gartner, it is expected that by 2017, the average CMO will spend more on information technology than the CIO: marketers need to come to grip with this reality.
---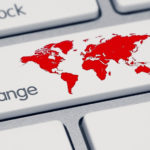 Marketing Optimization – Future Outlook
As more and more business decisions revolve around the consumer, the role of marketing will expand – and its influence will grow. The chief marketing officer (CMO) will clearly be a key player in the boardroom of the future. This will be achieved through an evolved mindset, additional skills around data science, and appropriate organizational and process transformation to put the customer experience center stage. Within this big picture, technology will play a more and more critical role. Marketing technology solutions, often described as the "marketing stack", will become the centerpiece around which the marketing practice will get deployed, and it will eliminate many of the obstacles that currently inhibit marketers from achieving optimal results. Such technology platforms will provide marketers with a unique ability to target their most valuable audiences with greater precision than ever before. Without using any personally identifiable information (PII), they will be able to map customer attributes and behaviors from various first-party and third-party data sources to create enriched profiles of every user that interacts with a brand. These enriched profiles will not only enable more accurate attribution, insights and optimization recommendations, but will also enable marketers to create personalized, relevant experiences that engage prospects and customers with the right message, in the right place, and at the right time. By providing an integrated, holistic platform for customer acquisition and retention, marketers will be able to optimize their paid, owned and earned media across the entire funnel, from stimulating upper-funnel activity, to initiating the timely, one-on-one dialogue that's essential for transitioning prospects into customers, turning inactive customers into profitable ones, and transforming active customers into brand ambassadors. Optimization will be an on-going, never-ending process that will be enabled by technology.
---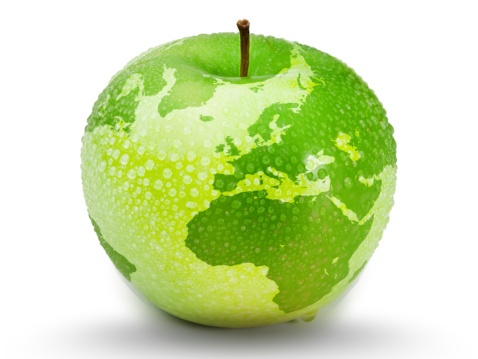 Curriculum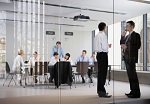 Marketing Optimization – Part 1- Year 1
Part 1 Month 1 Optimization Mandate
Part 1 Month 2 Data Foundation
Part 1 Month 3 Customer Experience
Part 1 Month 4 Marketing Ecosystem
Part 1 Month 5 Marketing Automation
Part 1 Month 6 Omnichannel Marketing
Part 1 Month 7 Content Pervasiveness
Part 1 Month 8 Real-time & Contextual
Part 1 Month 9 Account-based Marketing
Part 1 Month 10 Analytics Power
Part 1 Month 11 Marketing Stack
Part 1 Month 12 Agile Marketing
---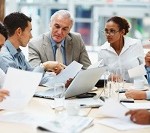 Marketing Optimization – Part 2- Year 2
Part 2 Month 1 Pilot Identification
Part 2 Month 2 Project Definition
Part 2 Month 3 Audience Definition
Part 2 Month 4 Data Requirements
Part 2 Month 5 Marketing Automation
Part 2 Month 6 Content Strategy
Part 2 Month 7 Inbound / Outbound
Part 2 Month 8 Pre-Sales Experience
Part 2 Month 9 Post-Sales Experience
Part 2 Month 10 Analytics & Modeling
Part 2 Month 11 Structure & Processess
Part 2 Month 12 Marketing Engine
---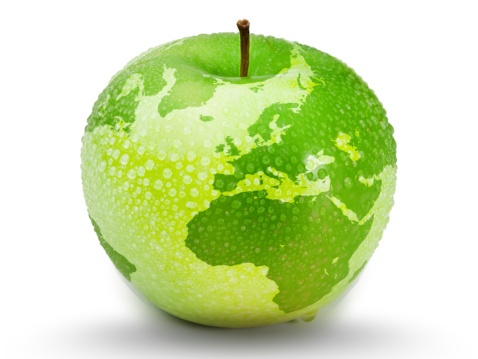 Program Objectives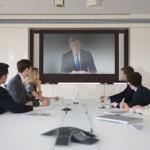 The following list represents the Key Program Objectives (KPO) for the Appleton Greene Marketing Optimization corporate training program.
Marketing Optimization – Year 1
Part 1 Month 1 Optimization Mandate
Today, CEO's and Board members expect marketing to be accountable: they demand a visible business contribution and ROI, and want to ensure that it is constantly optimized. Yet, regular surveys show that what is a standard expectation from other functions, like IT or manufacturing, remains a challenge for a majority of marketers. There used to be an argument for it: in the analogue world of the past, the lack of metrics and limited analytic capabilities were making it difficult to demonstrate causal relationships between marketing activities and a financial outcomes. It's time to realize, however, that this is a conception of the past. Why? Because in a digital world, where data proliferate and analytics rule, marketing as we have known it is gone. Not that its core principles are obsolete; simply, they are now operating in a totally different context that demands brand new approaches, where science and technology work hand in hand with creativity and intuition. Running a marketing practice today requires developing core capabilities around data integration, predictive analytics and marketing optimization, with the adequate evolutions in terms of skillsets, technology and operating models. This first session will be dedicated to introducing the key notions of marketing optimization, an inventory of existing and accessible data, an assessment of current organizational readiness for optimization journey.
Part 1 Month 2 Data Foundation
The digitization of customer journeys produces a massive amount of data, aka big data, which can be collected, analyzed and leveraged for powerful marketing outputs. Such practice, when becoming standard, has the potential to step change the impact and contribution of marketing, as it leverages big data to maximize the conversion along the purchase funnel, shape and improve the customer experience and deliver a fully transparent business contribution. Innovative marketing departments are key contributors to the corporate performance by running powerful engines, built around automation technologies and fueled by big data. Yet, for quite a few marketing teams, gathering a vast amount of data, across multiple periods, in a way that can be analyzed and modeled, remains a challenge that can take sometime months to execute. This is a massive roadblock for marketers, one that will be less and less accepted. This session will focus on the data situation and will consist in an inventory of all relevant marketing data that should be leveraged in the different areas of marketing, their availability, accessibility and possible solutions to improve on the situation.
Part 1 Month 3 Customer Experience
Customer experience is marketing's new remit, and innovative marketing organizations have put it at the core of their operating models. While customer experience always result from complex interactions with different internal and external stakeholders, and no single organization can pretend to manage this on its own, marketing is in a unique position to act as the key influencer and prescriber of customer experience for the rest of the company. To that end, marketing needs to demonstrate a thorough and actionable knowledge of customers. 2 related critical practices need to be well understood and implemented within marketing: customer personae and customer journeys. This session will be dedicated to the presentation of these 2 approaches and an assessment of the knowledge around customer personae and customer journeys.
Part 1 Month 4 Marketing Ecosystem
The process of marketing optimization requires a thorough understanding that more than ever marketing operates as an ecosystem. This means that all elements, whether knowledge, disciplines, processes and functions are interconnected and should be working as a well oiled machine to produce the desired outcomes. To that end it is important to all identify the different elements within the ecosystem, their roles and interactions, and how they combine to impact the final customer experience. This knowledge can then be leveraged into specific optimization tasks at different levels of the customer journey. This session will be dedicated at the description of a generic marketing engine, and then at the characterization of the company's specific ecosystem.
Part 1 Month 5 Marketing Automation
The description of the marketing ecosystem opens the door to the next step, which is to figure out the extent of the automation opportunity and its related benefits. The introduction of a relevant technology layer within marketing (aka the "marketing stack") has indeed the potential to step change its overall effectiveness and efficiency, in particular by enabling to scale up processes and activities that were once considered cost intensive and limited to niche marketing areas (think for example personalization or real time marketing). This session will provide an introduction to the main areas and benefits of marketing automation, as well as a first assessment of the automation opportunities for the company.
Part 1 Month 6 Omnichannel Marketing
Today, when looking to buy a product or service, customers have many different options to engage with companies or brands: they see ads on TV, visit a company's web site on their laptop, look at on-line comparators or social posts on a tablet, experience a product in a physical store while reading a review on their smartphone, before eventually buying off-line or on-line through an application. All these options bring further opportunities to connect with customers. Yet, they also bring increased complexity. In the beginning, marketers implemented multi-channel approaches, consisting in managing each channel on its own with individual goals. Today however, this is mostly countering productive, as individual goals often generate inconsistencies and conflicts leading to sub-optimal customer experiences. Today, thanks to a deep understanding of customers' digital journeys and leverage of big data, today's marketers seek to orchestrate "omnichannel" approaches, which enable to meet 2 key customer expectations: consistency and seamlessness of experience when moving across the different channels. This session will be dedicated to understanding the concept of "omnichannel", how it differs from "multi-channel" or "integrated communications" and then the knowledge will be applied to identify and describe the current and desired approach for the company.
Part 1 Month 7 Content Pervasiveness
Traditional marketing uses ads, direct mails, sales brochures or web sites to message products and services to its audiences. Today, thanks to "inbound marketing" tactics, modern marketers don't just "push" products or services; they "draw" customers towards them. To achieve this, pervasive, attractive marketing content plays a leading role ("content is king"). In this context, it is critical to ensure that the large scale deployment of additional content such as white papers, videos, blogs, social posts, applications and so on, does not mean boiling the ocean. This is why today's marketers think and act in terms of pervasive content strategy, which encompasses "standard" content such as ads or websites, but goes well beyond in developing a lot of different types of content, fulfilling different roles within the purchase funnel, and also deliverable in a variety of different formats. The purpose of this session will be to introduce the concept and principles of pervasive content, then to make an inventory of existing content, identify missing types of content and options to produce it in en efficient way.
Part 1 Month 8 Real-time & contextual
B2B marketing has pioneered ways to interact with qualified prospects and customers that can be characterized by the terms "personalization", "contextualization" and "real-time". In doing so, businesses enter into real conversations with their audiences (as opposed to mere "communications") that nurture interest, further qualify prospects across the funnel and smoothly lead them to purchase. Interestingly, these "high touch" approaches, once reserved to B2B or exclusive, high end products or services (e.g. private banking), are now spreading to domains where "low touch" used to be the rule, as they would involve much larger numbers of prospects and potential customers. Through automation technology in particular, "high touch" marketing can now scale up to large numbers, without blowing the budget. Automation provides low cost opportunities around prospect identification and qualification, leading to two-way conversations, real-time, personalized and context-relevant, in ways that will smoothly and efficiently convert across the sales funnel. This session will explore the characteristics of such two-way conversations and enabling technology options.
Part 1 Month 9 Account-based Marketing
There is a new way to significantly increase the yield of lead generation efforts, reducing wastage and increasing resources for further conversion down the funnel. Account Based Marketing (ABM). ABM is like recognizing upfront and hand holding the most valuable prospects from the moment they show interest and offering them a VIP treatment all along. The idea is to target resources towards pre-defined groups of accounts or key customers once they enter the funnel, in order to maximize their chances to move across the funnel. While other leads will be handled in a standard way, these pre-defined groups of prospects will immediately enter in a personalized, real time conversation and will benefit from the appropriate content until (and after) they eventually make a purchase decision. This session will focus on the definition and benefits of the ABM process, as well as implementation options through technology.
Part 1 Month 10 Analytics Power
Today, CEO's and Board members expect marketing to be accountable: they demand visibility on its business contribution and ROI, as well as how it is constantly optimized. Yet, regular surveys show that what is a standard expectation from other functions, like IT or manufacturing, remains a challenge for a majority of marketers. Yet, the "excuses" are getting thinner and thinner: what was before considered as the Holy Grail of marketing, i.e. the establishment of a relationship between financial outcomes and marketing investments, often described as modeling, can now be performed on demand. Achieving this requires developing core capabilities around data integration, predictive analytics and marketing optimization, with the adequate evolutions in terms of skillsets, technology and operating models. This session will provide an overview of modeling and optimization approaches, as well as the related technology options.
Part 1 Month 11 Marketing Stack
By 2017, the average CMO will spend more on information technology than the CIO, according to a recent report from consulting firm Gartner. Fueled with big data and triggered by complex customer interactions across multiple channels, today's marketing has become a vast, multifaceted ecosystem that only technology solutions, aka "martech", can manage to the full benefit of the marketer. Through central marketing automation applications, supplemented with adequate solutions such as lead acquisition, scoring and nurturing, content management or predictive analytics, savvy marketers are reinforcing the capabilities of their "marketing stacks" to race ahead. These stacks don't get built in one day, or in any particular order. Particular technology choices will define and limit some further solutions down the path and it is important to have in mind these broad implications. This is what this session will focus upon.
Part 1 Month 12 Agile Marketing
Big data, marketing automation, predictive analytics, and all these structural changes are disrupting the marketing function. Of course, the fundamentals of marketing remain unchanged and creativity and intuition will remain high on the agenda. But they now have to work hand in hand with science and technology. And to harness their potential, long-established structures and processes need to give way to new approaches, where agility is the key word. Shorter development cycles, transparency, iterative approaches, distributed leadership are now pre-requisites of the future-proof marketing department. Needless to say, this is quite a challenge for traditional marketers, trained for years to operate within more rigid, sequential and slower paced frameworks. However, by making appropriate decisions to deliver on the requirements of agility, by harnessing the full potential of big data and technology, marketers can bring their contribution to new levels. This session will be dedicated to understanding the requirements and possible organizational responses to get there.
---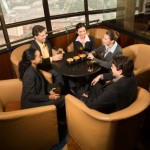 Marketing Optimization – Year 2
Part 2 Month 1 Pilot Identification
Year 2 is dedicated to the actual implementation of marketing optimization solutions. The starting point will be the identification of a pilot project where the principles and options reviewed in year 1 will be applied. This pilot can be a particular business line, a particular country for a multi country organization, a particular segment of customers etc. A lot of attention will be put on the criteria for the pilot selection and possible expectations.
Part 2 Month 2 Project Definition
Once the pilot project has been defined, this session will focus on the actual definition of the project and the establishment of the project plan. All the elements of the project management will be specified: scope, key personnel (sponsors, owners, core team), communication flow, budget and resources, timing, milestones, risks mitigation.
Part 2 Month 3 Audience Definition
The starting point of the project is the identification of the core audience(s) that will be at the center of the optimization process. Specific criteria will need to be defined upfront for audiences selection, which will include a review of available customer data and knowledge, in order to establish a clear description of the initial situation. A key part of this situation assessment will consist in a thorough description of the different customer journeys, as well as identifying opportunities for optimization.
Part 2 Month 4 Data Requirements
This session is dedicated to the definition of the various types of data required for the marketing optimization project, whether through improved customer experience management, or through marketing performance monitoring and optimization thanks to analytics. Once defined, the data situation will require an audit across a variety of dimensions in order to assess the overall readiness for the next steps around marketing automation. Different technology options will also be discussed for upcoming selection and implementation.
Part 2 Month 5 Marketing Automation
This session will be dedicated to the understanding of the marketing automation opportunity, review of expectations and requirements, comparison of the different technology options and pre-selection of the most relevant ones. The outcome of such session could be directly leveraged into an RFP aimed at different technology suppliers.
Part 2 Month 6 Content Strategy
This session will focus on reviewing the existing content produced by the organization, as well as exploring the additional / different types of content required by marketing automation and optimization of the customer experience. The existing content quality will be further audited, and combined with the list of desired additional content, this will lead to the definition of the content strategy: what type of content, for which audience, at which step of the purchase funnel, developed by whom and at which frequency.
Part 2 Month 7 Inbound / Outbound
Once the content strategy has been defined, the articulation between outbound and inbound communications strategy can be further developed. This session will focus on understanding the requirements at each step of the sales funnel, from awareness phase (outbound) to consideration, evaluation, purchase and post-purchase (inbound with possible addition of some outbound activities). To that end, the session will leverage the learning and conclusions from the previous audiences session, in particular around customer journeys.
Part 2 Month 8 Pre-sales Experience
This session will focus on the pre-sales customer experience. Unless specific needs arise, the area of outbound communications is assumed to be well understood and will not be covered. Instead, the session will look into approaches enabling to maximize the yield of the marketing effort further down the marketing funnel, once initial awareness has been established. The possibility and relevance of such tactics as Account Based Marketing (ABM) will be further investigated, from the point of view of the audiences, customer journeys, available data and content.
Part 2 Month 9 Post-sales Experience
The post sales experience is usually an area that is managed outside the standard marketing remit, through customer support organizations for example. This session will look into the relevance and feasibility of establishing linkages between marketing and organizations in charge of post-sales experience. The objective is to enable a 360° view of the customer experience, from initial awareness to purchase, post-purchase and repurchase, as well as further enabling and leveraging the positive loop that leads from purchase to repurchase. Different areas need to be considered to that end, in particular data exploration and consolidation, understanding of the different customer feed back mechanisms, dealing with negative word-of-mouth and leveraging positive attitudes from brand promoters.
Part 2 Month 10 Analytics & Modeling
This session will focus on how to analyze, model and further optimize the marketing performance, at a tactical as well as more strategic level. Data being a common thread across all the different sessions, the key steps of gathering, cleansing and structuring the data set prior to modeling will be a pre-requisite that can be achieved prior to the session. 2 different and complimentary approaches will be considered: attribution modeling, which enables real time resources allocations between different on-line tactics, and marketing mix modeling, enabling to measure the impact of all marketing activities, across on and off-line channels, for more strategic decisions regarding resources allocation and optimization across the entire mix.
Part 2 Month 11 Structure & Processes
This session will be dedicated to further understanding the requirements to become an agile marketing organization focused on accountability and constant optimization. It will focus in particular on the appropriate responses in terms of organization, processes and skills evolution in order to shorten the development cycles, enable fully transparent and iterative approaches, and further distribute leadership across the organization. Rather than trying to redesign an entire organization structure and processes, it will most certainly be more realistic to address one specific part of the organization, linked to the initial pilot scope.
Part 2 Month 12 Marketing Engine
During this session, all the learning and achievements across the optimization journey will be wrapped up and packaged into 2 complementary deliverables. The first one will be a thorough articulation of how the marketing department will deliver a reliable, transparent, fully accountable and constantly optimized contribution to positive customer experiences leading to profitable growth. The second one will be an outlook into the future of the organization, in terms of optimal structure, core processes, additional skillsets and desirable technology evolutions. These 2 deliverables will serve as a roadmap to guide the evolution of the marketing department towards always more accountability and optimum performance.
---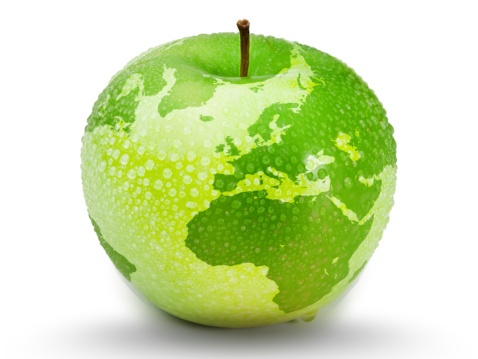 Methodology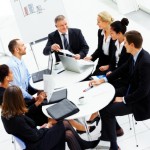 Marketing Optimization – Program Planning
The program planning will start with an in depth briefing discussion, based on an initial situation assessment questionnaire. Different areas will be evaluated, both qualitatively and whenever possible, quantitatively. As a non-exhaustive list, the responses to the following questions will provide the foundations for a good understanding of the initial situation: what is the current perception of the marketing contribution to business, within the department and outside? How is it measured and communicated? How do the other departments of the company perceive marketing? What are the biggest measurement and optimization challenges? What is measured and optimized today, what is not, what are these measures? What are the core marketing skills and competencies? Which marketing technologies are being used, which ones are planned or wished for? Which benefits are derived from marketing technologies? What are the expectations of marketing optimization training? Answers to these questions will enable to adequately scope the training content and its cadence, appropriately adjusting the curriculum if required.
---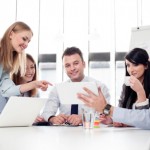 Marketing Optimization – Program Development
The starting point of the discussion will be the curriculum, with adjustments and adaptations derived from the above program-planning step. In order to further develop the content of the program, it will be necessary to clearly define who will be the different stakeholders in the program, as well as their expected level of involvement and related additional workload. Clear roles and responsibilities need to be defined: sponsors of the program; program manager on the company side, core participants, expected to follow the full curriculum; invited participants, who may select some specific areas more related to their particular job. Other key questions will need to be addressed such as: will the training be conducted towards a full team, or towards selected individuals? How and why are they selected? How will the program be communicated internally? What is the level of internal readiness and acceptance of the program? How will the knowledge spread across the organization if required? Is it expected that the people trained may become internal trainers? As part of this discussion, overall involvement and related workload need to be calibrated upfront, as it will have a clear impact on the content of the program. The type of assignments and required work will be jointly defined in order to ensure full alignment with organizational priorities and added value in the job of those involved. In order to ensure alignment with internal expectations, the content of each session will be shared in advance with the program manager for feed back, and adjusted as necessary. Ideally, while a particular session "S" will be delivered to the team, the program manage will have a first outline of session "S + 2" (delivered 2 months later) and a developed version of session "S + 1" (delivered 1 month afterwards).
---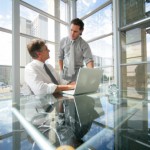 Marketing Optimization – Program Implementation
The idea behind the program is to implement it in 2 complementary phases. During the first year (phase 1), the emphasis will be put on the understanding of the context and big picture of marketing optimization. The goal is to ensure that the profound transformation of marketing, as it is happening now, is well understood, and that participants familiarize themselves with the key optimization approaches and technologies. The work during this first year will be mostly dedicated to specific readings and discussions about the possible relevance of these approaches to internal situations. The output of these discussions will be captured and documented and will feed the phase 2 of the program. During the year 2 (phase 2), the approach will be applied to the concrete case of a pilot, identified upfront by the organization. The goal of the program will be to deliver actionable outputs around all relevant core areas of marketing optimization, such as technology requirements, skillsets evolution, organizational and processes transformation. Once the pilot is identified, through leveraging the knowledge acquired in phase 1, the program will consist in a step by step implementation of a marketing optimization process, starting by clearly defined project objectives and plans, audience selections, data audit etc., up to the recommendation of possible organizational and processes adjustments. During this phase 2, the work is expected to become more intense as specific tasks will have to be conducted prior to each session (for example reviewing and auditing available marketing data to be leveraged within the optimization process). The output of these tasks will provide the concrete content of each of the sessions.
---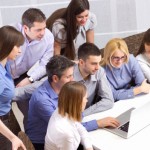 Marketing Optimization – Program Review
The program impact will be reviewed and assessed in 2 complementary ways. First of all, an on going assessment will enable constant feedback regarding each session's achievement and allow for any necessary adjustment. This feedback will be based on a standard questionnaire and will be reviewed and discussed with the program manager. Secondly, and on a deeper level, the program impact will be assessed through monitoring the progress around marketing's ability to measure its contribution, and the actual optimization of these contributions. Specifically, this means that at the beginning of the program, the existing marketing metrics (scorecard) will be assessed (how many, completeness and reliability) to provide a clear understanding of what is known, what is not and what is not even considered. Also, specific goals will be identified as they derive from the department or team yearly objectives. With this knowledge in hand, 2 specific improvements can be expected while the program is implemented: I) a broadening of the measures, with additional relevant metrics being taken into account and providing a more exhaustive understanding of the marketing impact and II) an improvement of the metrics themselves, in particular those that are already tracked, and an over achievement vs. objectives, provided these objectives have been set in a realistic and measurable way.
---
Industries
This service is primarily available to the following industry sectors: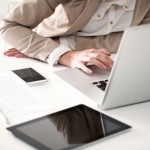 Insurance
The global insurance industry represented around US $ 4,9 trillion written premiums in 2013, a modest 2,7 % growth versus previous year. In contrast, 2014 saw an impressive recovery with top line growth expected above 6% globally. This strong performance is driven by Health Insurance, followed by Life and then Property and Casualty (P&C) Insurance. From a geographic standpoint, emerging countries lead the pack (+12% vs. +5% for mature countries), thanks to lower penetration levels and higher GDP growth.
In Europe, the recent evolutions in major markets have confirmed this global trend: a welcome recovery is now following several years marked by a muted development, even decline in some cases. The situations are however contrasted between the different countries: for example, Spain experienced a 0% growth in 2014 while Italy saw a 20,6% increase during the same period, linked to a booming demand on life insurance there. Overall, life insurance is indeed the key growth factor, due to lower interest rates leading investors to alternative investment solutions to traditional products such as investment funds. In comparison, the non-life sectors have experienced a more limited recovery, the stabilization of economies driving only a modest increase in demand for insurance products, where the average penetration is already high.
In Europe, the top 5 players in terms of Gross Written Premiums (GWP) are as follows: French insurer AXA is number 1 with a global GWP of (€ Billions) 86.3 in 2014, followed by Allianz (Germany) at 73.9, Generali (Italy) at 66.2, Zurich (Switzerland) at 45.1 and Prudential (United Kingdom) at 42.0 (source: AM Best). It is important to note that in each country, local players often represent a significant portion of the total market, with the consequence that the big players are rarely market leaders outside of their home markets. Last but not least, 2 very different types of players compete: beside the publicly listed companies mentioned above, a strong mutual sector (non-profit corporations) plays a major role as well, with companies such as Groupama in France, La Mobilière in Switzerland and Mutua Madrilena in Spain.
Global perspectives in the insurance sector are promising for players that will adequately address key challenges and grab related opportunities. In emerging markets, the ability to capture growth opportunities by establishing and developing the company's main brand will be critical. In more mature markets, successful companies will have to address other types of marketing challenges, in a context where marketing resources are now routinely scrutinized.
The key ones are: the ability to offer end to end customer centric experience (so far not one of the industry's forte), the need to differentiate both brand and offering to counter the risk of commoditization, the necessity to precisely identify and target profitable customer segments, and last but no least, turning into a competitive advantage the increasing digitization of the sector and its opportunities around new sales channel, improved customer experience, and big data empowerment.
---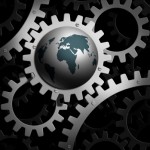 Banking & Financial Services
After years of very slow recovery, marked by defensive moves and governance remediation, the global banking industry now appears in a position where it can reposition itself for revenue growth, while continuing to drive cost reduction. In 2014, top line revenue in the industry was starting to grow again, although modestly, and banks continued their strong focus on operational and scale efficiencies. As a result, many networks were rationalized, with numerous branches closing down – one of the largest decline in 20 years. 2014 was also a year of consolidation in the sector, with the number of mergers and acquisitions increasing to its highest level since 2008. 2015 should see an increased focus on driving top line and bottom line altogether, with priority towards profitability. In Europe, the prospects for the sector are somewhat less positive, due in particular to the current macro economic situation in the Eurozone.
Looking at the main global players, there are 4 Chinese banks in the top 5 (in terms of total assets): Industrial & Commerce Bank of China, China Construction Bank Corporation, Agricultural Bank of China and Bank of China, with total assets between US $2,6 and 3,6 trillion. HSBC holdings (UK) is the only non Chinese bank within this top 5, in 4th position with around US $2,7 trillion in assets. European and US banks follow in the global ranking, with names such as JP Morgan Chase (US), BNP Paribas (France), Bank of America (US), Credit Agricole Group (France), Barclays PLC (UK), Deutsche Bank (Germany), with assets between US $1,6 and 2,6 trillion. Last but not least, Mitsubishi UFJ Financial Group (Japan) is number 8 in this ranking with US $2,3 trillion in assets.
In a context marked by more complex regulations and a continued focus on Return on Equity (ROE), today's banks need to adapt to 3 major transformations: a continued technology disruption that brings new, non banking competitors into play (the rise of financial technology companies, or "FinTech"), rapidly changing customer preferences, fueled in large part by new digital platforms (mobile, e-commerce and social networks) and the increasing pressure from customers for a better level of services and improved overall experience. To address these challenges, banks will need to focus their marketing on improving customer understanding and segmentation, increasing their brand and propositions relevance versus the new FinTech players, designing and promoting an appropriate customer experience that anticipates on evolving preferences.
---
Technology
The Technology sector is very broad and includes companies engaged at different levels of the technology value chain: communications equipment, software development, computer hardware and technology-related office equipment, semiconductors manufacturing, provision of consulting and IT services.
This massive sector includes big brand names from all over the world, that cover all the different areas listed above. Apple is definitely the number 1 technology company in the world, both in terms of revenue (US$ 234 billion in 2015) and market capitalization. Along with Apple, the most successful technology companies in terms of market capitalization are corporations that hardly existed 10 years ago, demonstrating the amazing pace of transformation in this sector: they are primarily Google, Amazon and Facebook. They form with Apple the powerful "GAFA", the group of companies clearly considered today as the main driving forces in the sector transformation. They have progressively replaced the previous Intel and Microsoft duopoly ("Wintel"), that dominated the industry in the 90's and early 00's. Key to the success of the "GAFA" has been their ability to create "platforms" that foster entire ecosystems, which bring along hardware manufacturers, software and applications developers. Beside the "GAFA" and previous dominant players like Microsoft and Wintel, the sector also includes big names of hardware manufacturers (HP, Dell, Samsung, Sony), Computing Services and consulting providers (IBM), semi conductor and components (Toshiba, Panasonic).
While the technology sector is full of opportunities and presents many areas of profitable growth, this environment is nonetheless a very challenging one due to the on going changes and transformations which may unsettle even the most established positions (Nokia is a telling example of this). The number one challenge for companies in this sector is therefore to remain relevant and attractive over time to consumers, while new technologies and players enter the market. Achieving this requires the ability to put the customer at the center of innovation, through market driven rather than technology driven decisions. The second challenge is differentiation: in a sector where standard operating environments are the norm, most players need to establish not only the relevance, but also the uniqueness of their brand and products.
---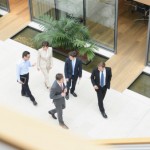 Fast Moving Consumer Goods
The Fast Moving Consumer Goods category regroups non-durable goods sold quickly and at relatively low cost, such as soft drinks, processed food, detergent products, toiletries and many other consumables. These are typically products with high volumes and low margins, sold through extensive distribution (with hyper and super markets being most often the number 1 channel), with a high velocity and therefore high stock turnover.
This sector is dominated by large multinational companies such as Procter & Gamble (USA), Nestlé (Switzerland), Unilever (UK & Netherland), Pepsico (USA), Coca Cola (USA), Mondelez (USA), l'Oreal (France) etc. All these companies control a very large portfolio of brands (they are "house of brands") in different product categories, catering for different types of consumers expectations, at different price points. For example, a company like Procter and Gamble (P&G) manages brands such as Pampers (baby care), Pantene (hair care), Ariel (laundry detergent), Gillette (razors and toiletries) etc. Within a major category such as laundry detergent, P&G would typically offer at least 3 different brands (more in many countries), one at a premium positioning (e.g. Ariel or Tide), another one at an entry level positioning (e.g. Bonux) and another catering for specific expectations (e.g. a detergent and fabric softener all-in-one like Bold or Dash).
With rather stable and well-established business models, the challenges within these categories are primarily linked to growth, brand portfolio management and balance between long term vs. short term. Growth related challenge: in all developed markets, most categories are mature and therefore very competitive. Sales need to be defended from competitors and increasingly, retailers' own private brands, primarily through very significant levels of expenditure in advertising, promotions and trade activities. Beside this growth problematic, a second and very important objective is to properly manage the portfolio of brands, through appropriate positionings covering relevant market segments and limiting cannibalization. Last but not least, in such cutthroat environment, brands need to appropriately establish the delicate balance between short-term revenue generation (through promotions, price drops, trade activities) and long term brand building that helps maintain price points and margins.
---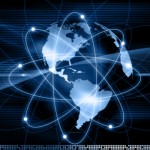 Advertising
The advertising sector in the broad sense includes different types of firms specialized in providing services around marketing communications to B2B clients. Typically, these services evolve around advertising, digital marketing, media, PR, promotions, design and other marketing communications techniques, as well as around marketing research and consulting. This sector has undergone a massive consolidation over the last 2 decades, and is now dominated by large communications groups, which bring together within one entity, but under different names, complementary disciplines for their clients (advertising, digital marketing, media, PR, design, market research etc.). 4 global networks, which operate within all major markets around the globe, therefore dominate the global advertising sector: WPP Group (UK – US $ 19,0 billion revenue in 2014), Omnicom Group (USA, US $ 15,3 billion revenue in 2014), Publicis Groupe (France, US $ 9,6 billion revenue in 2014), Interpublic (USA, US $ 7,5 billion revenue in 2014). Each group will bring different agency names under one roof (e.g. WPP owns several big names in advertising, such as Grey, Ogilvy & Mather, Young and Rubicam, or Publicis owns several media agencies such as Starcom Mediavest or Zenith Optimedia). Despite its intrinsic complexity, this structure built around several agencies enables these groups to increase the amount of marketing budgets they handle, even if they may sometime belong to competitive brands, thus achieving the required critical mass to increase the bargaining power in front of the media owners.
The advertising industry ecosystem has been entirely disrupted by the impact of the Internet and digital technologies. This disruption has first of all transformed the way firms operate: they need to deal with the increasing complexity and fragmentation of communications channels, driven by the rise of the digital options: e-commerce, banner ads, search and social networks. In this context, they are also asked to deliver well beyond the "ads" formerly expected from them: they have to develop broader "content" that will drive engagement and nourish conversations with consumers less and less likely to accept the intrusion of standard ads. This disruption has also brought in new players that can all pretend for a share of the advertising industry business, at different levels of the value chain. At the strategic level, big consulting companies such as McKinsey or Accenture are taking interest in their clients' marketing communications approach. In the area of creative work, publishers like Yahoo, Forbes and CNN are getting involved in the development of specific content. And even in the area of media buying, ad-tech companies led by Google, thanks to specific, proprietary buying and programming software, are capturing a portion of the business.
Several scenarios can be figured out regarding the evolution of the sector, including one where communications groups would become irrelevant and re-focus on core creative development. Another one requires from these groups that they develop their ability to connect the different dots in a very complex ecosystem and establish themselves as the only and most legitimate "system integrator" of the sector.
---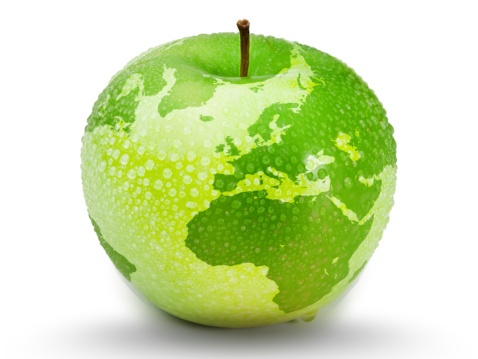 Locations
This service is primarily available within the following locations:
Paris FR
Paris is the capital of France. The city in itself ("Commune de Paris") is relatively small in size (around 2.234 million inhabitants in 2012) due to its limited urban area. However, the larger Paris Metropolitan area is the second most populous in the European Union (EU) after London, with a population of around 12.341 million in 2012. The Commune de Paris is the most densely populate area in the EU, and the surrounding departments (Hauts-de-Seine, Seine-Saint-Denis and Val-de-Marne) are amongst the 10 most densely populated areas in the EU.
The economic importance of Paris is major in France and beyond. While representing around 19% of the French population, the Paris Metropolitan area accounts for 30% of the total country GDP and is the second economic area in the EU. It is also home to the largest business district in EU with "La Défense" situated just West of Paris, which hosts almost 150 000 employees. In 2015, the headquarters of 29 out of the 31 Fortune Global 500 Companies located in France are situated in the Paris Metropolitan area.
Until the early 90's, the economic activities in the Metropolitan area were centered on manufacturing, in particular automobiles and aeronautics. Since the early 90's, the economic focus has progressively shifted to high value added services such as banking, insurance, IT services, as well as high-tech manufacturing such as aerospace, electronics and optics. As such, being home to most leading French companies and attracting more and more high value added businesses; Paris is clearly the number 1 city for business development in France.
---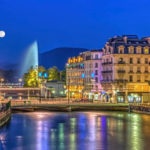 Geneva CH
Geneva is the second city in Switzerland (after Zürich) and is the most populous city of Romandy, the French-speaking part of Switzerland. It is the capital of the Republic and Canton of Geneva. The city of Geneva in itself has a population (in 2014) of around 200 000. The Geneva metropolitan area, known as the "Grand Genève" (Greater Geneva), spreads across Switzerland and France and includes the whole Canton of Geneva as well as the District of Nyon in the Canton of Vaud and several areas in the neighboring French departments of Haute-Savoie and Ain. In 2011 the Geneva metropolitan area had around 915 000 inhabitants and it is expected to reach soon the one million people mark of thanks to a steady, healthy demographic growth.
Geneva's economy is mainly services oriented and clearly driven by innovation. It specializes around high added-value areas which are not only banking and finance or watchmaking, but also biotech, micro technologies, cleantech, flavors and fragrances, without forgetting numerous international organizations (2/3 of the United Nations activities take place in Geneva) and about 250 NGO's which have their headquarter in the city.
Therefore, despite its somewhat modest size, the Geneva area boasts an impressive list of company headquarters, whether global or European. Companies like Merck, STMicroelectronics, Caterpillar, DuPont, Cargill have their international headquarters in the city. Electronic Arts, Procter & Gamble, Hewlett Packard, Oracle Corporation have their European headquarters in the city.
---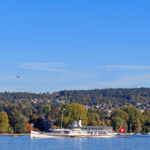 Zurich CH
Zurich is the largest city in Switzerland and the capital of the canton of Zurich. The municipality had approximately 400 000 inhabitants in 2012 and the Zurich metropolitan area 1.83 million. The Greater Zürich Area is Switzerland's economic center and home to a vast number of international companies (10 of Switzerland's largest companies are headquartered there). Despite a relatively low population, Zurich has achieved the status of a leading global city and when it comes to banking and finance, is clearly among the world's largest centers.
By far the most important sector in the economy of Zurich is the service industry, which employs nearly four-fifths of workers. The finance industry comes first, and the city is home to a large number of financial institutions and banking giants, such as UBS, Credit Suisse, Swiss Re and Zürich Financial Services. Located in Zürich, the Swiss Stock Exchange is today the fourth most prominent stock exchange in the world. In addition Zurich is the world's largest gold trading center. Other important industries include light industry, machine and textile industries and tourism, and ABB, the power and automation technology giant has its headquarter in Zurich.
Most of Switzerland's research and development centers are also concentrated in Zurich and the low tax rates attract overseas companies to set up their headquarters there. With the addition of renowned, prestigious universities providing highly skilled workers, it is no surprise that a city like Zurich is one of the most sought after to establish and conduct business in Europe and beyond.
London UK
London is the capital and most populous city of England and the United Kingdom. Its estimated population in 2014 was around 8,539 million, making it the largest of any municipality in the European Union. The city's metropolitan area is one of the most populous in Europe with almost 13,9 million inhabitants.
The economy of the London metropolitan area—the largest in Europe—generates about 30 per cent of the UK's GDP. London is a leading global city with strengths in the arts, commerce, education, entertainment, fashion, finance, healthcare, media, professional services, research and development, tourism, and transport, all contributing to its prominence. It is one of the world's leading financial centers and has the fifth-or sixth-largest metropolitan area GDP in the world (depending on measurement). It has the world's largest city airport system measured by passenger traffic. London is also the world's leading investment destination, hosting more international retailers and high-net-worth individuals than any other city. London's universities form the largest concentration of higher education institutes in Europe and a 2014 report placed it first in the world university rankings.
London's largest industry is finance. It has over 480 overseas banks, more than any other city in the world. The City of London is home to the Bank of England, London Stock Exchange, and Lloyd's of London insurance market. Over half of the UK's top 100 listed companies (the FTSE 100) and over 100 of Europe's 500 largest companies have their headquarters in central London. Along with professional services, media companies are concentrated in London and the media distribution industry is London's second most competitive sector.
---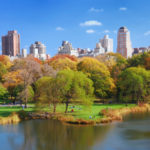 New York NY
New York City is the most populous city in the United States, the center of the New York metropolitan area, and one of the most populous urban agglomerations in the world. A global power city, New York exerts a significant impact upon commerce, finance, media, art, fashion, research, technology, education, and entertainment. Home to the headquarters of the United Nations, New York is an important center for international diplomacy and has been described as the cultural and financial capital of the world. New York City had an estimated 8,491million residents as of 2014, while the New York metropolitan area had a 20,1 million inhabitants, making it the single largest in the USA and one of the largest in the world.
In 2012, New York City topped the first Global Economic Power Index, published by The Atlantic. Wall Street, headquarter for the US financial industry, is the number one economic sector in the city and the leading financial center in the world. New York City remains the largest global center for trading in public equity and debt capital markets, New York also leads in hedge fund management; private equity; and the monetary volume of mergers and acquisition. New York City is also home to the New York Stock Exchange and the NASDAQ, representing the world's largest and second largest stock exchanges.
The city is also a major global center for retailing, world trade, transportation, new media as well as traditional media, advertising, legal services, accountancy and insurance. Silicon Alley, the name for New York's broad-spectrum high technology sphere, continues to expand. Many Fortune 500 corporations are headquartered in New York City, as are a large number of foreign corporations. New York City has been ranked first among cities across the globe in attracting capital, business, and tourists. This ability to attract foreign investment helped New York City top the Foreign Direct Investment Magazine American Cities of the Future ranking for 2013.
---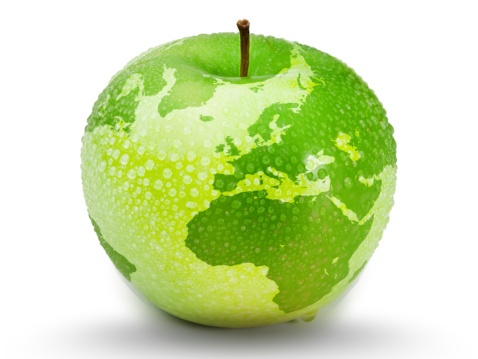 Benefits
Marketing
Product Development
Image Management
Brand Repositioning
Public Relations
Sales Management
Channel Management
Market Research
Performance Optimization
Process Improvement
Performance Optimization
Management
Customer Service
E-business Optimization
Finance Optimization
Global Optimization
Human Resources
Information Technology
Legal Optimization
Management Performance
Marketing Optimization
Production Optimization
Globalization
Resource Management
Outsourcing Strategy
Insourcing Strategy
Business Partnering
Strategic Alliances
Business Collaboration
Global Localization
International Trading
Performance Improvement
Process Improvement
Achievements

Zurich Insurance
Implemented a full-fledged marketing mix modeling and optimization process for the General Insurance business in Switzerland. This country was identified as the pilot market to test the modeling approach and its benefits. The overall project was discussed and agreed with the marketing team, with alignment on objectives, time line, project participants and types of data to be gathered regarding the objectives. The relevant data was then obtained, audited for reliability, accuracy and completeness, then consolidated in one master document. Several rounds of modeling were then conducted, in close collaboration with the marketing team. Relevant models were identified across the customer journey, evidencing the contributions of different types of activities (advertising, distribution, sponsoring, new products…) at different steps of the journey. A consolidated model, combining all the interactions, was then defined. Providing an accurate prediction (< 1% gap) of the sales across 2014 then validated this model. The model is now used for forecasting and optimization. The latest round of optimization has shown a potential improvement of the advertising investment contribution between 15 and 20%, with a different media mix and improved planning strategy. Discussions are now about setting up a continuous marketing optimization process, led by the client.
---

AXA
Implemented marketing mix modeling and optimization process for the General Insurance business in South Korea, and Health Insurance in Mexico. The South Korea case was used as an initial test of the methodology. It leveraged an existing data set that had already been modeled. The comparison of the modeling output with the previously existing models provided a richer set of information. The flexibility of the approach enabled in particular to test different hypothesis and provided better insights. A follow up optimization exercise demonstrated a potential uplift of 5% in sales with a different media mix and planning approach. The Mexican project was a full-fledged project. It was discussed and agreed with the global and local marketing teams, with alignment on objectives, time line, project participants and types of data to be gathered in line with the objectives. The relevant data was then obtained, audited for reliability, accuracy and completeness, and then consolidated in one master document. Several rounds of modeling were then conducted, in close collaboration with the marketing team. Relevant models and used for optimization. A 1st scenario was explored showing that a different media planning approach for TV could increase its sales contribution by 26%. A second scenario considered transferring some budget from TV into promotional activities and delivered +31% contribution in sales overall.
---

Zurich Insurance Global
Built up a customer centric positioning for the Zurich brand between 2008 and 2012, within a complex environment comprising multiple audiences in B2B and B2C, different categories (General Insurance and Life Insurance), across a group of 20+ countries in 4 different continents. This achievement was evidenced by 2 facts. First of all, the customer centricity perception of the brand significantly improved in key markets. Secondly, at a more macro level, Zurich entered the top 100 global brands ranking in 2010 (Interbrand ranking) and closed value gaps with AXA and Allianz by 28% and 11% in 3 years. This achievement was driven by the following actions: design and implementation of a rigorous brand management framework, defining the roles and responsibilities at each level of the marketing organization; design and implementation of relevant go-to-market strategies to launch the brand in 6 emerging markets (Indonesia, Mexico, Brazil, Turkey, UAE, Malaysia), establishment and management of the relevant agencies set up, built around the disciplines of advertising, digital, media and brand identity.
---

Hewlett Packard
Developed and activated a global re-positioning for HP in 2006 / 2007 within the Imaging and Printing category, conveying a major strategic evolution "from printers to printing". This re-positioning was driven in response to the fact that new habits around digital content consumption (driven by the then emerging "Web 2.0") were both a threat (less requirements to print for sharing) and an opportunity if printing was made fully relevant as a way to share the content. The positioning was defined with HP upper management and then launched through an innovative global positioning platform, leveraging the new capabilities from the "Web 2.0", to legitimate and stimulate printing in B2C and B2B contexts. This platform was leveraged in 3 different regions: EMEA, Americas, Asia. It gathered strong response, as confirmed by key on line & off line indicators and a measurable impact on the capture of printed pages by end 2008.
---

Proctor & Gamble
As a client director in advertising agency Grey, strengthened relationship and developed agency business with key client Procter & Gamble (P&G) between 1989 and 1996, in Paris and London. Managed on the agency side major brands in Europe such as Pantene (hair care products), Bold and Vizir (laundry detergents). As such, collaborated with P&G marketing department to build out and justify yearly investment recommendations, acted as brand steward with positioning and product evolution (e.g. variant launch) recommendations, developed marketing campaigns considered "proven effective" via pre-testing and in market validation, oversaw development and execution of efficient and effective media plans. All supported brands achieved market share growth over the period and for Pantene strengthened its European leadership position in European hair care category.
---
More detailed achievements, references and testimonials are confidentially available to clients upon request.
---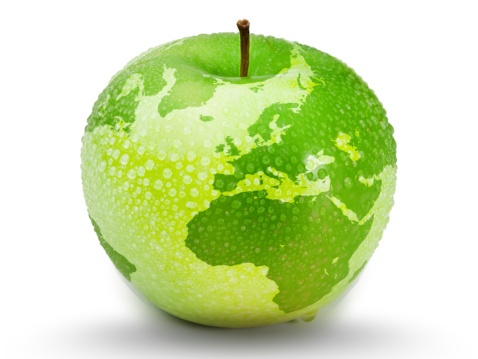 Client Telephone Conference (CTC)
If you have any questions or if you would like to arrange a Client Telephone Conference (CTC) to discuss this particular Unique Consulting Service Proposition (UCSP) in more detail, please CLICK HERE.