Project Success
Principles of Success – Achieving Sustainable Impact
Insert (CLP) Photograph on Web Page (Align Right)
The Appleton Greene Corporate Training Program (CTP) for Principles of Success – Achieving Sustainable Impact is provided by Dr. Baumgartner Certified Learning Provider (CLP). Program Specifications: Monthly cost USD$2,500.00; Monthly Workshops 6 hours; Monthly Support 4 hours; Program Duration 12 months; Program orders subject to ongoing availability.
Insert (CLP) Photograph on Web Page (Align Right)
Personal Profile
Dr Baumgartner, EMBS has worked with senior private and public sectors clients around the world on highly sensitive and critical strategy and delivery programs for more than 25 years. He has been successfully involved in major economic development projects. He has worked with presidents, prime ministers and their cabinets on country strategies as well as their successful delivery. He has set up special economic zones and started new cities. He has also partnered with corporates and their key executives around the world, and made major corporate initiatives happen. And he has worked with individual entrepreneurs, enabling them to realize their passion. Last but not least, he has got executive experience himself – he knows exactly what it feels like to be in the hot seat.
This training program builds on the wealth of Dr Baumgartner's experience. It is targeted at those with the ambition of following their passion and making a true difference, whether in a private sector or public sector setting – or individually. Whether for profit or not.
Dr Baumgartner is a Certified Instructor of the Napoleon Hill Foundation. Yet, the program doesn't stop at Napoleon Hill's Success Principles. It moves them into the 21st Century, explores modern project management and delivery tools, emphasizes the success critical role of positioning and communications, and looks into work-lifestyle components that are critical for long-term sustainability and success. Success requires passion and skills!
To request further information about Dr. Baumgartner through Appleton Greene, please Click Here.
---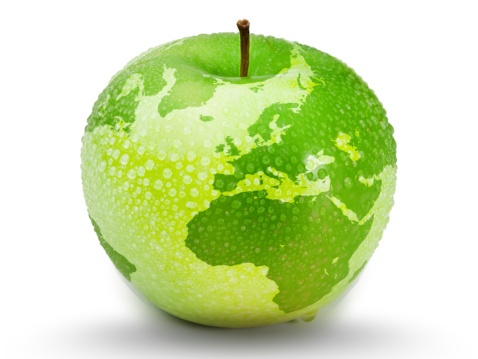 (CLP) Programs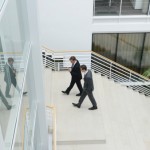 Appleton Greene corporate training programs are all process-driven. They are used as vehicles to implement tangible business processes within clients' organizations, together with training, support and facilitation during the use of these processes. Corporate training programs are therefore implemented over a sustainable period of time, that is to say, between 1 year (incorporating 12 monthly workshops), and 4 years (incorporating 48 monthly workshops). Your program information guide will specify how long each program takes to complete. Each monthly workshop takes 6 hours to implement and can be undertaken either on the client's premises, an Appleton Greene serviced office, or online via the internet. This enables clients to implement each part of their business process, before moving onto the next stage of the program and enables employees to plan their study time around their current work commitments. The result is far greater program benefit, over a more sustainable period of time and a significantly improved return on investment.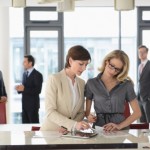 Appleton Greene uses standard and bespoke corporate training programs as vessels to transfer business process improvement knowledge into the heart of our clients' organizations. Each individual program focuses upon the implementation of a specific business process, which enables clients to easily quantify their return on investment. There are hundreds of established Appleton Greene corporate training products now available to clients within customer services, e-business, finance, globalization, human resources, information technology, legal, management, marketing and production. It does not matter whether a client's employees are located within one office, or an unlimited number of international offices, we can still bring them together to learn and implement specific business processes collectively. Our approach to global localization enables us to provide clients with a truly international service with that all important personal touch. Appleton Greene corporate training programs can be provided virtually or locally and they are all unique in that they individually focus upon a specific business function. All (CLP) programs are implemented over a sustainable period of time, usually between 1-4 years, incorporating 12-48 monthly workshops and professional support is consistently provided during this time by qualified learning providers and where appropriate, by Accredited Consultants.
---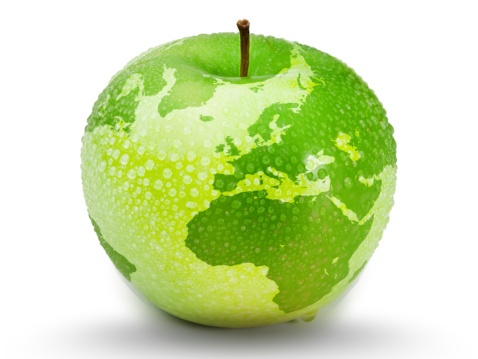 Executive summary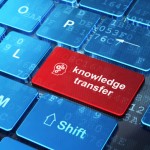 Program "Destination Success – Your Choice!"
Positioning of the Program
Some projects and transformations succeed; however, most fail. Some individuals succeed, others fail. How come is it all just a result of good (or bad) luck and coincidence? About being at the right place at the right time? Or is there more to it? How to ensure success? What are the distinctive principles and frameworks that can be applied? What can individuals, and groups, do to become successful? Not just theoretically, but very practically?
The training program's foundations build on the research and writing of Napoleon Hill, who studied meticulously some of the most successful people of his time, such as Andrew Carnegie, Thomas Edison, and Henry Ford. He has trusted Napoleon Hill's Success Principles for decades: "Whatever the mind can conceive and believe, it can achieve", yet nothing comes from nothing. Success requires purpose and positive mental attitude, together with going the extra mile, while maintaining balance. And most importantly: a quitter never wins, while a winner never quits!
---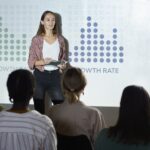 Objectives of the Program
Many training courses either emphasize practical tools and methods or motivation, a positive outlook, and "feel good" factors. Success does not permit "either – or," but rather demands both.
In addition, a lot of training courses emphasize either content or process or communications, but success again necessitates all three: strong content, a sound process to ensure that the content is distributed effectively, and excellent communications (internally and externally).
The Purpose of Project Success Tools
Using project management tools, you may ensure that a project's work is performed according to plan. In other words, it enables executives, project managers, and business managers to oversee and control initiatives from beginning to end.
Any company or organization that works on projects, particularly those involving complicated tasks and processes, can benefit from the usage of tools. It's crucial to have some kind of supervision and coordination if there are multiple people working on a project in order to maintain timeliness and maintain quality.
By doing this, it is made sure that nothing is overlooked. Instead, everyone always has a plan of action in place to ensure that they are productive and responsible for their activities.
The Purpose of Project Success Mindset
"It takes half your life before you discover life is a do-it-yourself project" – Napoleon Hill
Because it is a brief reminder of the personal power we have but ignore we possess, Hill's writing has struck a chord with so many readers. In life, both personally and professionally, we can become so fixated on the results that we completely overlook the processes that went into getting there. Pay, work titles, career progression, a home, a trip, a marriage, and children. We constantly evaluate and contrast what we receive while completely ignoring what we offer.
The greatest approach to raise outputs, however, is to increase inputs, just as in any successful business strategy. Moments make up our lives (inputs). So it stands to reason that consistently making the most of the present moment is the smallest yet most significant change we can make in our lives.
Simple to say. But it is far more challenging to achieve because it calls for numerous microdecisions.
Successful people weren't "successful" before we learned about the circumstances that made them such, as Hill has frequently demonstrated in his writings. Some of them began from nothing and worked their way up; others, like Henry Ford, even created something that didn't exist before.
The burning desire to achieve and to realize the objective they have set for their lives was one of many traits shared by all the inventors and business owners Hill interviewed over the course of 20 years. The first thing they did was to get their thinking as ready as they could be to fulfill their stated purpose.
"Most great people have achieved their greatest success just one step beyond their greatest failure."— Napoleon Hill
The pursuit of your own self-development is frequently the most rewarding route to success and personal joy. The radically successful and content are deeply interested in themselves and their own personal growth. Through self-discovery, people continue to be genuinely curious and enthusiastic about bettering themselves.
---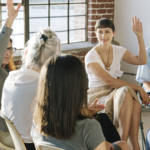 Target Group(s) of the Program
This program is an offering to purpose-driven organizations and individuals that want to make a real difference, rather than focused on a specific sector in the classical way.
If you are such an organization, driven by a strong mission and showcases a high degree of passion and commitment among staff (or aspire to be such an organization), yet you think you could benefit from management and project execution principles that have been proven successful in the corporate as well as public sector and not-for-profit/NGO world, this program is for you.
---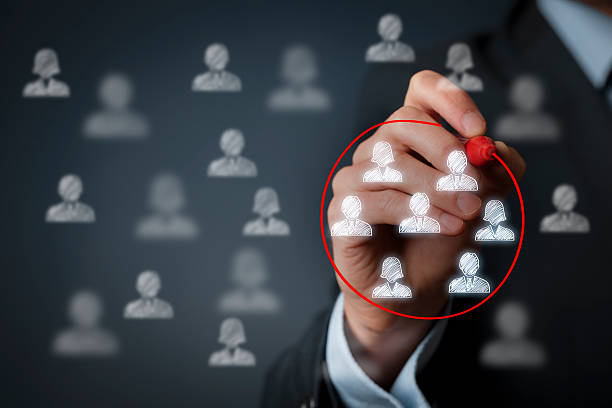 ---
In a similar logic, the problem can really help start-ups and organizations that are growing quickly, as well as emerging entrepreneurs.
---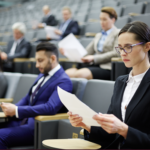 Overview of Project Approach
This program, Destination Success, takes participants on a vast and far-reaching journey in keeping with this comprehensive perspective on the "Principles of Success," allowing each participant to focus (with the support of the coach) on aspects that are of particular relevance to her/him. While encouraging (and requiring) participants to identify their own strengths and limitations, perceive both as possibilities (rather than threats), and start their own growth paths.
The program heavily relies on Napoleon Hill, his "Principles of Success," and the writings and coaching of Hill.
---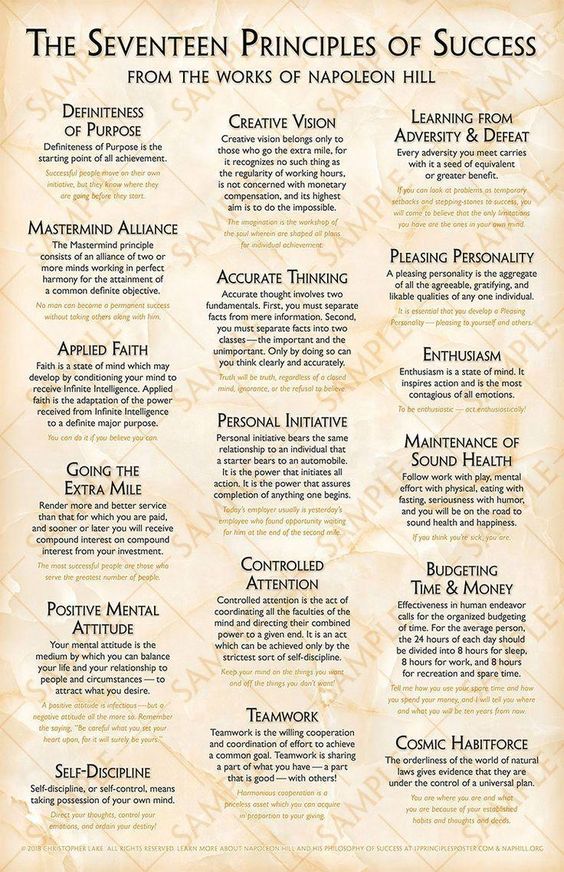 ---
It is not merely a "Napoleon Hill seminar," though; the curriculum uses the underlying ideas and principles to understand and communicate them in a way that is appropriate for the situation, challenges, and society of today.
The program is very interactive and, from the outset, engages the participants in conversation and takes them on their own adventures, with specific, tangible value-add and impact. It is not "simply theoretical" or "purely hands-on." That said, the program does impart the underlying ideas and foundations of Napoleon Hill, enabling and inspiring the participants to continue investigating any areas of particular interest outside of the program.
---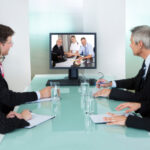 Structure of the Program
This Destination Success program includes additional aspects, in particular, that are essential for using the Principles of Success, as outlined by Napoleon Hill and other authors, in the real world. Examples include (but are not limited to):
• The Pyramid Principle: Logic in Writing and Thinking by Barbara Minto, which suggests that people's ideas should be communicated in a pyramid format in which summary points are derived from constituent and supporting sub-points
• Delivery Excellence (building on the thinking and practical experiences of Sir Michael Barber et al)
• Problem Structuring and Solving Frameworks (as applies by leading global management consultancies such as McKinsey & Company)
• Vitality: Comprehensive Balance and Well-Being (building on the thoughts and considerations of Sebastian Kneipp, in a 21st century evolution)
• Personal, Social and Ecological Sustainability (In today's world, sustainability has come to be seen as an intrinsic component of success, whether defined as ESG goals or in a wide range of other ways.)
---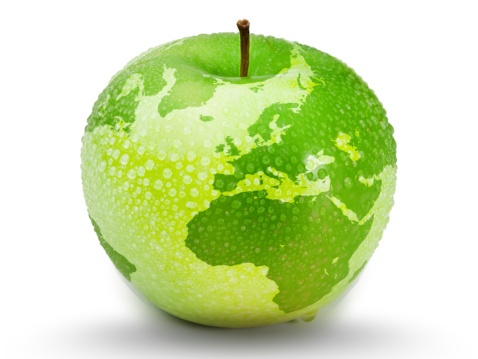 Curriculum
Principles of Success – Achieving Sustainable Impact – Part 1- Year 1
Part 1 Month 1 Key Principles
Part 1 Month 2 Key Principles
Part 1 Month 3 Major Purpose
Part 1 Month 4 Energetic Passion
Part 1 Month 5 Powerful Masterminds
Part 1 Month 6 Focused Problem-Solving
Part 1 Month 7 Successful Planning
Part 1 Month 8 Strong Narratives
Part 1 Month 9 Delivery Excellence
Part 1 Month 10 True Engagement
Part 1 Month 11 Positive Balance
Part 1 Month 12 Looking Forward
---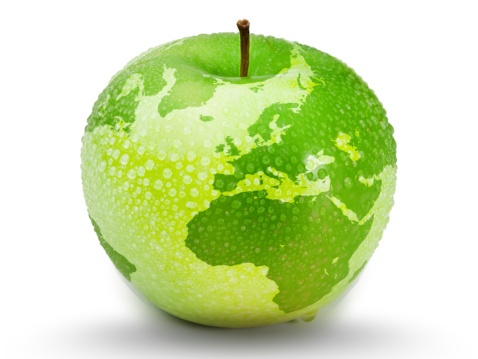 Program Objectives
The following list represents the Key Program Objectives (KPO) for the Appleton Greene Principles of Success – Achieving Sustainable Impact corporate training program.
Principles of Success – Achieving Sustainable Impact – Part 1- Year 1
Part 1 Month 1 Key Principles – The first module will introduce the participants to the structure of the full program as well as familiarize them with Napoleon Hill as well as other thinkers that have influenced the program. It will also lay out to them how the program will work, and what will be needed from them, so that they achieve maximum benefit out of participating in the program. It will then move to the first half of providing an overview of Key Principles of Success, at a relatively high level. The objective is to familiarize the participants with major thinking and key messages in an intense way, so that they can start benefitting from the program in their real professional environment from the outset. Also, this will give them the "big picture", upon which subsequent modules will build.
Part 1 Month 2 Key Principles – Module 2 is the second half of the intensive overview of Key Principles of Success and key underlying concepts. This will be a lot to digest for the participants, and it will be relatively heavy on presentation style methods, balanced with small exercises and discussions (as well as ample of room for questions).During the last part of this module, the tone will shift – the focus will go to the assignments/tasks/projects of the individual participants (or groups of participants). The program leader will explain the purpose and structure of those assignments, and the participants will get a chance to share what they would like to use (or be given the chance to consider).There may be a reading assignment, in preparation of the deep-dive modules (to be discussed).
Part 1 Month 3 Major Purpose – Success required clarity on purpose. Without a clearly defined purpose, success is very unlikely. Research shows that clarity on purpose is the single most important differentiator between success and lack of success. Yet, at the same time, the majority of people are actually struggling to state their major purpose (or the major purpose of what they are working on). And even more are struggling if they are tasked to write down the purpose.The module will focus on the definition of "major purpose" and what criteria a good definition should meet. As an assignment, participants will be encouraged to reflect on their "major purpose" and to put it down on paper. From experience, this seemingly easy assignment is the most difficult for many participants.
Part 1 Month 4 Energetic Passion – Napoleon Hill speaks of "burning desire", other writers of "passion". Yet other terms are "determination" and "commitment". What it all comes down to: positive energy – positive energy that is targeted toward the major purpose.This module will look at the importance of energy, and passion as an expression of that targeted energy. It will also spend time on positive mental attitude (vs. negative mental attitude), and what such positive mental attitude actually achieves in our consciousness as well as sub-consciousness.
Part 1 Month 5 Powerful Masterminds – All of us have different sets passions and expertise as well as experiences. We are also different in terms of characters and personal styles. Those difference can be perceived as a major pain – or as an amazing opportunity of advancing by skilfully bringing together the right team. This module will look at the concept of "mastermind" groups and how to unlock their potential, making them catalysts towards one's major purpose.
Part 1 Month 6 Focused Problem-Solving – A major purpose and burning passion, in combination with the most positive mindset, will run into difficulties unless they are coupled with actual skills to tackle problems and challenges. It is not enough to want something, it also requires the necessary skills and tools to achieve it. This module will look at various problem-structuring and problem-solving concepts as well as helpful techniques, as developed, tested and applied by major management consulting firms.
Part 1 Month 7 Successful Planning – The world is full of good ideas, often in combination with strong passion. But it is a long path from an initial idea (and the initial boost of energy) to actual implementation and ultimately to impact and achievement. Some will feel planning is less "fun" than the higher-level "blue sky thinking", while others will find that it comes naturally to them. In either case, it is necessary. This module will look at key characteristics of good planning, and it will strongly invite participants to contribute, by sharing their experiences of good planning. Most likely, bad examples will be discussed as well, but the focus shall remain on an appreciative enquire approach.
Part 1 Month 8 Strong Narratives – Wanting the right things and planning for them are great – but participants also need to be able to convey their stories (their narratives) to others. For a narrative to be strong, clarity in the writer's/teller's mind comes first. Following that, there are a number of useful tools and methods to encourage and facilitate strong narratives. This module will look into major principles of strong narratives, from a theoretical as well as practical experience. It will, e.g., highlight Minto's Pyramid Principle of Communications, but also borrow from analyzing successful speeches, and where they are deriving their power from. This could be the subject of a full training in its own right, so not everything can be covered in one module – but it is a strong starting point.
Part 1 Month 9 Delivery Excellence – Having a clear major purpose, burning for it, having a plan, and a strong narrative – what can go wrong? Well, it is actual delivery that makes the difference. The world is full of grand ideas and even more talking – but only those ideas that have made it to implementation (delivery) have really left their mark. This module will look at models of delivery excellence, including the so-called Delivery Unit methodology used in public sector and large-scale corporate transformation programs. It will also bring in various other delivery methodologies, focusing on offering the participants options and helping them distil the uniting principles found in all methodologies.An additional topic in this module will be the importance of "standing up again", of looking at (interim) failure as a learning opportunity to do better going forward.
Part 1 Month 10 True Engagement – Communications is important. Engagement goes further. Engagement is about two-way communication and creating bonds. Depending on the relevance and interests of specific stakeholders, those bonds might be tight or lose, they may be of varying nature. But they are all important. This module will look at creating "stakeholder maps", gathering information to inform engagement, and at paths of actual engagement – which are determined by the tasks at hand. As this module is already rather ar into the program, a lot of emphasis will be given to the participants coaching each other on optimizing engagement.
Part 1 Month 11 Positive Balance – To achieve sustainable success, one's own health – both health of the body and the mind – are not optional. There will be waves of extremely hard work, and such waves are required for success. But there also need to be waves of balancing, of relaxing, of simply feeling joy. We need positive balance to refuel and succeed. This module may feel different, "softer", compared to the other modules; coming late in the program it kind of puts things into perspective, argues the case of balance and provides examples, drawing on a range of motivational concepts as well as older teachings, e.g., those by Kneipp.
Part 1 Month 12 Looking Forward – The final module will not be dedicated to a specific principle. It will give room for questions and answers, and provide an opportunity to reflect on learnings over the course of the program and draw conclusions. It will also serve to debrief on the assignments. At the same time, this module should not be too much "backward looking". Rather, it will be focused on forward perspectives. Participants will be asked to make commitments for the coming period (e.g., year), to write them down and then to put them into a sealed envelope (not to be opened, e.g., for a year). They will also be asked to share among the group. Last but not least, this program was initiated with a specific purpose, and with a passion for getting others excited. It also required hard work. For good balance, it is important not just to work together, but also to celebrate together. This is the opportunity. (In some cases, this last module is combined with some sort of team activity, which gives it good final dynamics – to be discussed with clients.)
---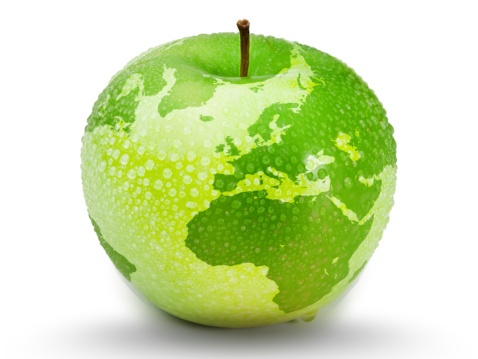 Methodology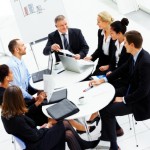 What Exactly Is Project Success?
A project that completes its goals on time and within budget has traditionally been considered successful. The most typical measurement in many industries has continued to be this evaluation criterion. However, in order to be successful, a development project must also offer the benefits and live up to the expectations of all parties involved, including beneficiaries, stakeholders, donors, and financing organizations. However, establishing these measures of success is more challenging, and some of them can only be assessed years after the project is over. Many organizations find it challenging to conduct these kinds of evaluations due to a lack of money.
Project success and project management success must be distinguished in order to assist businesses in determining success. The degree to which the project's ultimate objectives are achieved can be used to determine the efficacy of a project, with the deliverables being evaluated in terms of benefits and stakeholder satisfaction. The degree of efficiency the project attained to meet its goals is what defines project management success. Efficiency has to do with how the project uses its limited resources to accomplish its objectives and cultivate positive connections with internal and external stakeholders. Alternatively, a project may succeed in reaching the development objectives while failing to achieve the budget, schedule, and scope goals. Likewise, a project may succeed in meeting the budget, schedule, and scope goals while failing to meet the ultimate development objectives.
---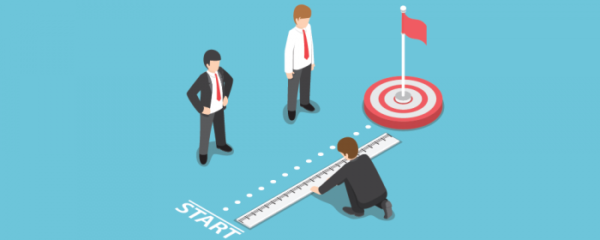 ---
How Can A Project's Success Be Determined?
Reviewing the project scope, assessing the project requirements, examining the project budget, and gauging customer and internal satisfaction are all ways to gauge a project's success.
Here is a description of these actions.
Step 1: Examine the Project's Scope
Review the specifications and outputs that the team decided upon at the project's outset. Make a note of the tasks, resources, and time needed to complete each deliverable.
Step 2: Evaluation of the Project Specifications
Have the project's objectives and expectations been met? This can be ascertained by evaluating whether or not all of the deliverables have been accomplished and the agreements have been reached by the anticipated deadline.
Step 3: Analyze the Project Budget
The project's budget may be a crucial determinant of its success. Consider how long the project took to complete and whether the budget was surpassed.
Step 4: Evaluate customer satisfaction
It's crucial that the client is happy with the project's outcome. They must be given the opportunity to offer feedback if they are not entirely satisfied, which you can use as knowledge for upcoming projects to encourage repeat business.
Step 5: Evaluate team satisfaction and internal growth
The project crew must be satisfied with both their contributions and the project's outcome. Was the task fascinating and challenging? The team's satisfaction with the output quality? The project team's perception of accomplishment and job satisfaction is influenced by these elements.
---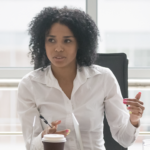 Principles of Program Methodology
Purpose, Mindset/Motivation, Success Principles, Specific Tools – Our Approach
We support overcoming obstacles so that participants can realize their full potential. Any major undertaking, whether in the public or private sector, such as economic development, calls for talented, enthusiastic workers who are driven to reach their goals while also relishing the journey and inspiring others.
Building on a modern interpretation of Napoleon Hill's Principles of Success, we modularly and flexibly integrate them with other strategies.
From "what" (definition of purpose) to "how" (Napoleon Hill's 17 Principles of Success; mindset/motivational training; delivery unit methodology; business/management skills modules, such as problem structuring, prioritization techniques, management styles, internal and external communications, etc.) and "let's go" (providing coaching and skill building during delivery) to "done" (impact), we offer training and coaching and motivational modules.
---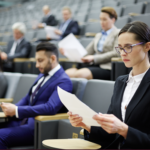 Structure of the Program and its Modules
The program will consist of a total of 12 modules, combining theoretical elements and practical exercises. Participants will be expected to contribute pro-actively, to gain most benefit. This will be an interactive program.
Team members will actually be expected to work on specific projects (or define a specific purpose they are working towards). Typically, participants of the program would each have their own purpose/project, but – in coordination with the client – there may also be settings where the participants are working together on a specific project.
Each module will combine (i) theoretical foundations, (ii) sharing of practical experiences (both by the coach/trainer and the participants, (iii) interactive exercises during the module, and (iv) assignments, to be executed between modules.
Based on experience, some participants will seek and benefit from individual coaching on top of/complementing the program. This allows to dive deeper on specific topics and/or cover specific questions that – for whatever reasons – shall not be fully shared in the group. Such individual coaching is definitely possible (and encouraged), but it is not part of the standard package.
Also, in case of group project settings, separate problem-solving support or project delivery coaching may be offered, but once again as an optional add-on.
Module 1 will serve as an introduction and then move quickly to an overview introduction of key principles and concepts. Module 2 will continue that introduction and then offer a Q&A, before moving to explaining the initial assignment.
Modules 3 – 11 will then follow the following standard pattern: (i) short synthesis of program to date, as introduction, (ii) debrief on assignments; room for questions and experiences, (iii) deep dive on a specific topic (presentation + interactive formats), (iv) new assignment/task. The individual modules may be combined with "quizzes" (to be discussed).
Module 12 will provide an overall synthesis, debrief on the assignments and experiences throughout the program, provide room for Q&A, look at the perspective going forward – and celebrate completion of the program.
---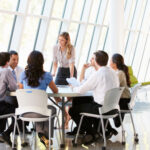 Methodological Foundations
Through the course of this program, participants will delve into the principles of success, exploring the underpinning foundations of the subject, which include but are not limited to: Napoleon Hill's principles of success, Barbara Minto's Pyramid Principle, Delivery Excellence, Problem Structuring and Solving Frameworks, Vitality: Comprehensive Balance and Well-Being, and Personal, Social and Ecological Sustainability.
Napoleon Hill and the Principles of Success
Around the past several decades, business executives, politicians, philanthropists, and artists from all over the world have been inspired by and directed by The Principles of Success:
1. Develop Definiteness of Purpose
2. Establish a Mastermind Alliance
3. Assemble an Attractive Personality
4. Use Applied Faith
5. Go the Extra Mile
6. Create Personal Initiative
7. Build a Positive Mental Attitude
8. Control Your Enthusiasm
9. Enforce Self-Discipline
10. Think Accurately
11. Control Your Attention
12. Inspire Teamwork
13. Learn from Adversity and Defeat
14. Cultivate Creative Vision
15. Maintain Sound Health
16. Budget Your Time and Money
17. Use Cosmic Habitforce
The Pyramid Principle – Logic in Writing and Thinking (Barbara Minto)
The McKinsey's Pyramid Principle, also known as the Minto Pyramid Principle, is a technique for organizing and processing enormous volumes of data so that a story, message, or presentation may be delivered without leaving out crucial facts.
In written materials or presentations, the McKinsey Pyramid's basic tenet is to get straight to the point. This makes sure the audience is engaged and enables the creation of a captivating story that is simple to recall and comprehend.
After introducing the thesis statement, the Minto Pyramid Principle is used to organize the points and arguments. The material is then provided before diverging in an understandable and insightful way to the exact details.
Barbara Minto's book "The Pyramid Principle" was released by McKinsey & Company in the 1970s. In the shortest amount of time feasible, Barbara Minto was in charge of training new hires to become knowledgeable consultants.
---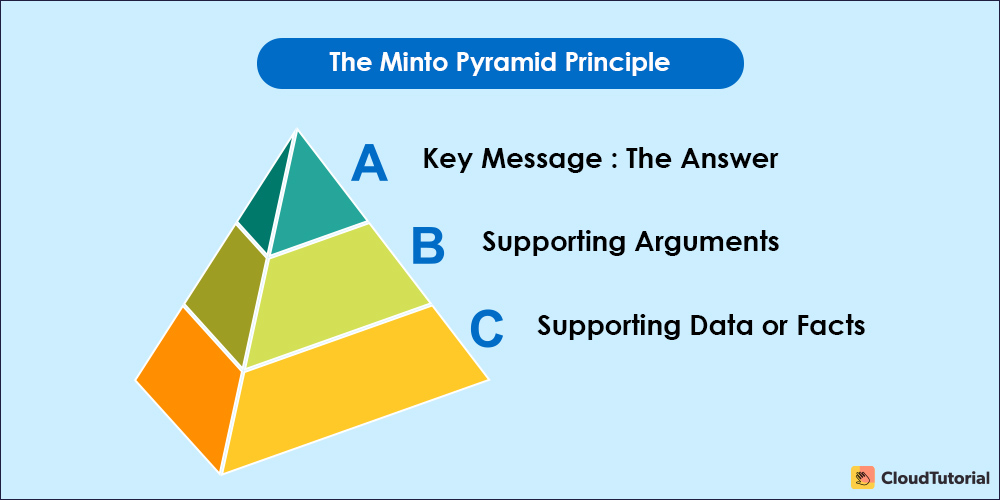 ---
Delivery Excellence
In particular, Delivery Excellence should define ways to:
• succeed at customer satisfaction, which will aid the company in customer retention and repeat business.
• Become a strategic partner for the organization by adopting a consultancy mentality.
The two-point strategy is easy to remember and efficient at advancing a company to a maturity level where it can truly set itself apart from the competition.
The two points' underlying ideas are as follows:
• Consider a consumer, make them the center of attention, and use the voice of the customer to drive improvement initiatives (VoC)
• Create excellence in pre-sales through delivery, not just through optimizations alone, but instead consider innovative ways to achieve them, with greater quality, quicker turnaround, better predictability, effective resource utilization by decreasing amounts of "muda," and thus lower cost. If at all possible, achieving lower costs should not be the main goal.
• Look at the capability maturity of the knowledge workforce, how they can be better prepared to deliver, what new trends in technology and solutioning they need to go through, how we can self-sustain the "Self-Development" rather than being forced by policies and punitive appraisal systems, how we can study and analyze market trends and adapt to change, and how we can continually lookout for opportunities to create new markets.
The list goes on and on!
Problem Structuring and Solving Frameworks
The issue-solving framework is a collection of instruments and methods for locating the root causes of a problem and developing workable solutions.
Frameworks for solving problems use both heuristics and data analysis.
How do heuristics work?
We employ them daily. In other words, it's mental heuristics that let us use what we already know in a different context. When comprehensive research is not feasible, they are especially helpful. A reasonable assumption or generalization may suffice, but the solutions won't be ideal or address all possibility.
Vitality: Comprehensive Balance and Well-Being
The line separating work and home has gotten increasingly hazy. While blurred lines are not always a bad thing, the speed at which they have blurred has made it difficult for many employees to adjust and strike a healthy work-life balance.
Employees must have a healthy balance between energy and stress, a decent work-life balance, a manageable workload, and they must be physically fit in order to have high levels of vitality and well-being.
Less sick days are taken, production rises, and staff involvement and commitment are all advantages of this as well. These workers may work longer hours with far greater enjoyment because they have a much better balance between stress and energy.
Personal, Social and Ecological Sustainability
One of the most difficult yet gratifying aspects of business might be managing a firm, but is that all there is to it? It takes a lot to create a good working environment, and now more than ever, a sustainable workplace is essential.
Sustainability in the workplace is a strategy that calls for leadership and achieving objectives that go beyond rote laws and regulations. A lot of firms all around the world have embraced this way of thinking and are using it to highlight their corporate values, evaluate impacts and outcomes, stand out competitively, and enhance their operations. Employing sustainability in business gives managers and staff the chance to enhance operations, safeguard personnel, and accomplish sustainability for the entire company.
---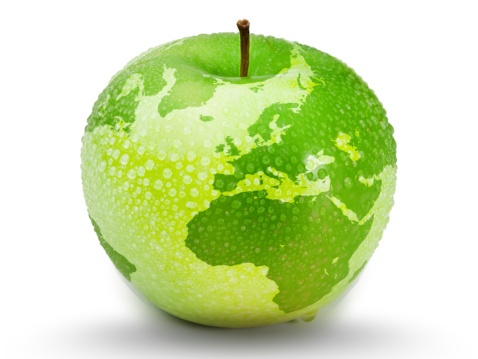 Industries
In terms of classical sectors, Dr Baumgartner has particular experience in travel infrastructure logistics (including special economic zones and large scale real estate/ city development), the public sector and the not-for-profit sector – but as pointed out above, he is not convinced that this is the best way of determining focus.
This service is primarily available to the following industry sectors: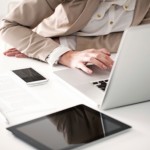 Travel & Tourism
The travel and tourism industry has seen exponential growth in recent times. It is not only one of the fastest-growing industries but also one of the largest in the world. An overwhelming number of people like to spend their spare time traveling, and the interest is only increasing with time. The emerging demand has created an enormous opportunity for travel and tourism-related businesses, like tour operators, travel agencies, and a host of related businesses to cater to this emerging demand.
The terms travel and tourism are often used together, but travel and tourism are two different things, although quite closely linked. Travel is the act of moving from one place to another and can refer to short-distance travel, long-distance travel, domestic travel, and overseas travel. Tourism is the act of traveling to another location for business or pleasure. There is a significant overlap between travel and tourism, which is why both the terms are mostly used side by side. Many businesses that cater to the travel industry also cater to the tourism industry and vice versa.
Travel and tourism is a broad term that also includes a wide service industry that caters to the needs of tourists and travelers around the world. There are several sectors and companies that may be included in the travel and tourism or are very closely related.
The transportation sector is one such sector that falls within the travel and tourism industry. It includes all forms of transportation like road transportation, railways, airline industry, water transport, car rental, and coach services. Another form of transportation that could become a reality in the near future is space travel. The most famous example is that of Virgin Galactic, the American spaceflight company that is working towards making space tourism a possibility in the coming years.
Another sector that comes under the travel and tourism industry is accommodation. The accommodation sector includes businesses like hotels, shared accommodations like AirBnBs, hostels, campsites, bed and breakfast, and cruises. Another trend that is gaining traction is Agri-tourism, where people spend time at a farm observing the day-to-day activities or even joining in. Farmhouse accommodation, which typically resembles a B&B, is another growing trend, thanks to the rising interest in Agri-tourism.
The food and beverage sector also caters to the needs of tourists and travelers and is yet another sector that comes under the purview of the travel and tourism industry. The food and beverage sector includes restaurants, catering services, cafes, bars, and nightclubs.
When a tourist or a traveler arrives at a particular location, they usually look for things to do. That is where the entertainment sector, which includes tourist information, tourist guides and tours, shopping, and casinos, comes into play.
Several other connected sectors also fall under the broad purview of the travel and tourism industry. These sectors or businesses promote the travel industry and help connect customers with travel and tourism products. These businesses include financial services, tour operators, travel agents, online travel agencies, and tourism organizations.
This corporate training program helps employees and managers in the travel and tourism sector keep in line with the latest trends and prepare themselves for a major transformation.
---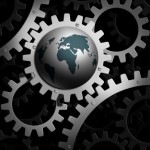 Logistics
Many companies offering transport and logistics solutions to their clients provide a complex interlinked service offering. These types of operating models have grown organically over the years and have been developed bottom up. This dynamic process and natural business expansion of service development often creates its own complexities not only with the main providers but also within the supply chains generating yet another organisational function to manage it. These types of operating models over time become inefficient due to duplication, cross contamination of tasks and activities and conflicting objectives.
With the drive for ultimate simplicity on a large scale and need for control, visibility, and efficiency many organisations will consider re-thinking the way business process and the individual operating models of each business function work together and will ultimately be re-designed top down to achieve business objectives with reliability, speed, agility, resilience, cost efficiencies and sustainability being the new ultimate factors for fine tuning of business operations and processes.
There are key areas of the overall top-down operating models emerging for transportation and logistics. These are data, shipment, and stakeholders' management.
The data management category considers the inventory optimisation, document management, supply chain systems architecture and API integration to improve data flows, formats, and frequencies to improve information accuracy in real time. Collecting and transmitting completed trade documents in time to destination ensuring compliance of the customers and guaranteeing the outcomes. The benefit of this are accurate forecasts that reflect market realities, capability, and enable not only demand sensing but also present an accurate picture of each supply chain partner performance. Collaboration over the end-to-end data flow, technology, processes, and inventory enable the suppliers to enhance the service visibility, automate procure-to-pay process and streamline the workflow. This level of integration is required for multi-enterprise delivery connecting all stakeholders giving the ultimate visibility and control of logistics.
Stakeholder management these days requires collaboration with the clients and the supply chain on every step of the end-to-end process for seamless flow of cargo, information, and documents. In the organically grown operating models tracking diverse and multi-service delivery is the biggest challenge to securing a satisfying seamless level of service to customers; making the supply chain performance and obligation challenging to fit the overall client perspective and to drive individual carrier performance for the benefit of the bigger picture at the same time trying to optimise the performance without the overarching Target Operating Model and solution that simplifies the whole model at scale.
Shipment management is the third component that currently ties the transport and logistics service together. Focusing on the booking management via on-line automated platforms producing data workflows, ability to label and scan goods, shipment planning, loading plans and on-demand comprehensive destination services for storage and distribution organisations has created a level of visibility of the end-to-end process that enables quality checks as per customer requirements.
---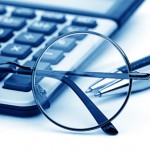 Real Estate
The Real Estate and Rental and Leasing sector comprises establishments primarily engaged in renting, leasing, or otherwise allowing the use of tangible or intangible assets, and establishments providing related services. The major portion of this sector comprises establishments that rent, lease, or otherwise allow the use of their own assets by others. The assets may be tangible, as is the case of real estate and equipment, or intangible, as is the case with patents and trademarks. This sector also includes establishments primarily engaged in managing real estate for others, selling, renting and/or buying real estate for others, and appraising real estate. These activities are closely related to this sector's main activity, and it was felt that from a production basis they would best be included here. In addition, a substantial proportion of property management is self-performed by lessors. The main components of this sector are the real estate lessors industries (including equity real estate investment trusts (REITs); equipment lessors industries (including motor vehicles, computers, and consumer goods); and lessors of non-financial intangible assets (except copyrighted works). After years of decline in the wake of the sub-prime mortgage crisis, the credit crunch and the Great Recession, the Real Estate Sales and Brokerage industry is finally beginning to recover. Although revenue remains below its pre-recession peak at the height of the housing bubble, during the next five years, industry revenue is expected to increase at an annualized rate of 3.4% to reach $114.0 billion.
---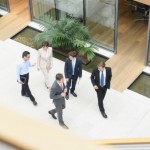 Government
Data is increasingly being used to identify areas of underperformance, manage external contracts, and support messaging to demonstrate the good a government is delivering to it's population. This is dramatically changing how Government is run but is also placing a huge pressure for upskilling so the huge Government workforces have the ability to take advantage of the huge insights the data revolution can have. Most governments have not yet pivoted from traditional operating models to employ the agile, whole-of-government approach required for today's interconnected, rapidly evolving agenda and population demands.
Government IT projects do not have a good track record of either being delivered on time, and of meeting the ongoing needs of staff and wider stakeholders. This is not to underplay the challenges of working at such a huge scale. However, many Governmental organisations struggle to create a high-performance work culture, and this does impact service and policy delivery.
While Government is in charge of setting a country's policy towards the Climate Crisis, and Governments need to move to working in a more sustainable manner. There are several reasons for this, including the need to role model positive behaviours, the huge pressures from sectors of the population to move harder and faster towards sustainable practices, the opportunities to deliver services in a new way has the potential to both improve quality and reduce costs by reconceptualising how things should be done.
Trust in Government rose at the start of the pandemic but has fallen since, and misinformation has compounded this loss of trust. The response comes from better and more efficient delivery which does a better job of listening to concerns and delivering policy responses that meet those concerns. A general trend across all developed economies in the past couple of years has been an increase in the size of the state in relation to GDP as Governments have needed to intervene to support economies through the massive shock of the pandemic. In the UK this has seen general Government spending as a proportion to GDP rise to 51.5%, compared with 48% in the USA and The Netherlands. Italy's proportion of Government spending to GDP is significantly higher at 57%.
---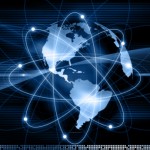 Non-Profit & Charities
In the same way as for all sectors of the economy, the charity and non-profit sector is experiencing a period of unrelenting change driven by a number of factors including digitalisation, the growing demands from donors for a demonstrable impact, services delivered with transparency and integrity, increased regulation, and the impact of environmental change. Long term trends show this sector continues to grow year on year and in the US non profits are the third largest workforce, generating $1 trillion contribution to the economy with 1.54 million registered organisations. In the UK the non-profit sector is expected to grow by over 10% in 2022 from its current turnover of $49 billion. Italy had over 350,000 registered non-profits in 2017 and saw a 28% increase in market size between 2001 and 2011, while people in the Netherlands donated over $6 billion to the country's 65,000 organisations in 2015.
There are huge opportunities to be had from improved data systems in helping to demonstrate the impact of programmes, reducing costs, increasing flexibility and improving opportunities for performance management across diffusely organised teams. This requires a significant upskilling for leaders, staff and volunteers so they can take advantage of these opportunities.
The climate crisis has created a lot more demand for support from many populations both in terms of emergency support but also from longer term less glamourous projects helping communities to increase their resilience to climate events. But many charities and non-profits also have a huge carbon footprint, presenting an opportunity for significant improvements. It is not enough for this sector to be the world's conscience. This role comes with the responsibility to be pro-active in developing the new ways of working essential to survival.
The Covid pandemic significantly impacted many charities fundraising plans, and many Governments are not increasing their aid commitments as they try to repair their finances. Charities need to move away from Government funding to developing new ways of supporting their activities. This will require increased fundraising creativity. The move seen in the UK away from grants to delivery contracts has blurred lines and blurred some lines.
Levels of volunteering have been in slow decline for many years. The pandemic did see an uptick, but the challenge lies in engaging volunteers long term commitment.
---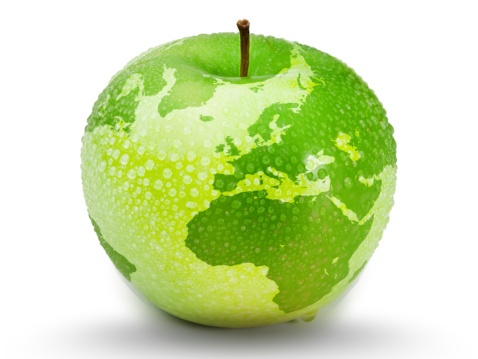 Locations
Geographically, Dr Baumgartner is currently based in the Middle East, but is also spending a lot of time in the United States, Europe, Central Asia and Africa. Hence, there is a high degree if geographical flexibility.
Given market dynamics and his location, the GCC countries are a logical initial fit, in particular the UAE (also beyond Dubai and Abu Dhabi) and the Kingdom of Saudi Arabia. Qatar and Bahrain are also very dynamic in that space. They constitute smaller markets, but still with ample opportunities. Oman and Kuwait shouldn't be ignored all together. In all those markets, Engli