Project Success
Principles of Success – Achieving Sustainable Impact
Insert (CLP) Photograph on Web Page (Align Right)
The Appleton Greene Corporate Training Program (CTP) for Principles of Success – Achieving Sustainable Impact is provided by Dr. Baumgartner Certified Learning Provider (CLP). Program Specifications: Monthly cost USD$2,500.00; Monthly Workshops 6 hours; Monthly Support 4 hours; Program Duration 12 months; Program orders subject to ongoing availability.
Insert (CLP) Photograph on Web Page (Align Right)
Personal Profile
Dr Baumgartner, EMBS has worked with senior private and public sectors clients around the world on highly sensitive and critical programs for more than 25 years. He has been successfully involved in major economic development projects. He has worked with presidents, prime ministers and their cabinets on country strategies as well as their successful delivery. He has set up special economic zones and started new cities. He has also partnered with corporates and their key executives around the world, and made major initiatives happen. And he has worked with individual entrepreneurs, enabling them to realize their passion. Last but not least, he has got executive experience himself – he knows exactly what it feels like to be in the hot seat.
This training program builds on the wealth of Dr Baumgartner's experience. It is targeted at those with the ambition of following their passion and making a true difference, whether in a private sector or public sector setting – or individually. Whether for profit or not.
Dr Baumgartner is a Certified Instructor of the Napoleon Hill Foundation. Yet, the program doesn't stop at Napoleon Hill's Success Principles. It moves them into the 21st Century, explores modern project management and delivery tools, emphasizes the success critical role of positioning and communications, and looks into work-lifestyle components that are critical for long-term sustainability and success. Success requires passion and skills!
• I am a Certified Instructor of the Napoleon Hill Academy, specializing in Principles of Success (the first Certified Instructor in the Middle East)
• StIR (founded and led by me) awarded as "Top Leadership Development, Training and Coaching Companies in the Middle East 2021" by HR Magazine (picture of the award available if helpful)
• While at McKinsey & Company: member of McKinsey's inhouse trainings faculty for multiple years
What I am passionate about:
I AM PASSIONATE ABOUT…
> Making a real difference to be proud of, achieving impact at large scale and creating an inspiring legacy.
> Creating and improving opportunities and the capalities required to realize them, leading to successful, satisfied clients.
> Connecting people and building bridges.
To request further information about Dr. Baumgartner through Appleton Greene, please Click Here.
---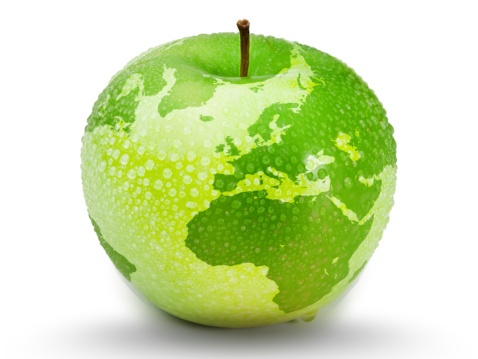 (CLP) Programs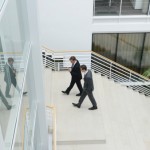 Appleton Greene corporate training programs are all process-driven. They are used as vehicles to implement tangible business processes within clients' organizations, together with training, support and facilitation during the use of these processes. Corporate training programs are therefore implemented over a sustainable period of time, that is to say, between 1 year (incorporating 12 monthly workshops), and 4 years (incorporating 48 monthly workshops). Your program information guide will specify how long each program takes to complete. Each monthly workshop takes 6 hours to implement and can be undertaken either on the client's premises, an Appleton Greene serviced office, or online via the internet. This enables clients to implement each part of their business process, before moving onto the next stage of the program and enables employees to plan their study time around their current work commitments. The result is far greater program benefit, over a more sustainable period of time and a significantly improved return on investment.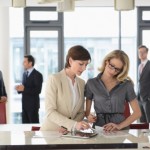 Appleton Greene uses standard and bespoke corporate training programs as vessels to transfer business process improvement knowledge into the heart of our clients' organizations. Each individual program focuses upon the implementation of a specific business process, which enables clients to easily quantify their return on investment. There are hundreds of established Appleton Greene corporate training products now available to clients within customer services, e-business, finance, globalization, human resources, information technology, legal, management, marketing and production. It does not matter whether a client's employees are located within one office, or an unlimited number of international offices, we can still bring them together to learn and implement specific business processes collectively. Our approach to global localization enables us to provide clients with a truly international service with that all important personal touch. Appleton Greene corporate training programs can be provided virtually or locally and they are all unique in that they individually focus upon a specific business function. All (CLP) programs are implemented over a sustainable period of time, usually between 1-4 years, incorporating 12-48 monthly workshops and professional support is consistently provided during this time by qualified learning providers and where appropriate, by Accredited Consultants.
---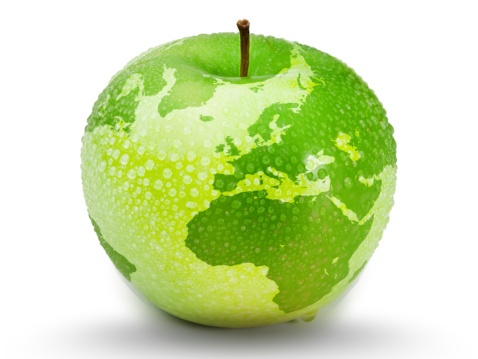 Executive summary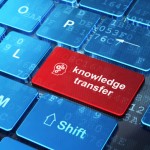 Program "Destination Success – Your Choice!"
Positioning of the Program
Some projects succeed, others fail. Some individuals succeed, others fail. Is it all just a result of good (or bad) luck and coincidence? About being at the right place at the right time? Or is there more to it? How to ensure success?
The training program's foundations build on the research and writing of Napoleon Hill, who studied meticulously some of the most successful people of his time, such as Andrew Carnegie, Thomas Edison, and Henry Ford. He has trusted Napoleon Hill's Success Principles for decades: "Whatever the mind can conceive and believe, it can achieve", yet nothing comes from nothing. Success requires purpose and positive mental attitude, together with going the extra mile, while maintaining balance. And most importantly: a quitter never wins, while a winner never quits!
Target Group(s) of the Program
This program is an offering to purpose-driven organizations and individuals that want to make a real difference.
It is not necessarily sector focused in a classical way. It defies that "old" definition of focus and targeting. Rather, the targeting needs to be focused on the type and ambition of the organization, whichever sector, whichever geography it may be from. We are in a global world of talent and ambition; this is reflected in this program.
That said, this is a program that might be of particular relevance to the not-for-profit sector, e.g., foundations, NGOs, and the likes. Such organizations are driven by a mission and typically showcase a very high degree of passion and commitment among their staff and supporters but could benefit enormously from management and project execution principles that have proven successful in the corporate world. The not-for-profit sector represents a very interesting market that is often not fully catered for. This is a key market he intends to address.
---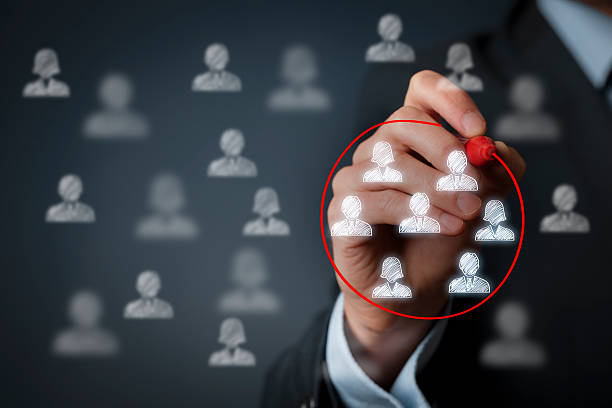 ---
In a similar logic, the problem can really help start-ups and organizations that are growing quickly, as well as emerging entrepreneurs. So, once again, that's a key target market of the program.
In terms of classical sectors, Dr Baumgartner has particular experience in travel infrastructure logistics (including special economic zones and large scale real estate/city development), the public sector and the not-for-profit sector – but as pointed out above, he is not convinced that is the best way of determining focus.
Geographically, Dr Baumgartner is currently based in the Middle East, but is also spending a lot of time in the United States, Europe, Central Asia and Africa. Hence, there is a high degree of geographic flexibility.
Given market dynamics and his location, the GCC countries are a logical initial fit, in particular the UAE (also beyond Dubai and Abu Dhabi) and the Kingdom of Saudi Arabia. Qatar and Bahrain are also very dynamic in that space. They constitute smaller markets, but still with ample opportunities. Oman and Kuwait shouldn't be ignored all together. In all those markets, English language programs are typically fine (with some exceptions). Outside the Middle East, the United Kingdom and the United States are logical additional choices, given Dr Baumgartner links to those markets and their size as well as relevance (and Appleton Greene's profile and links in those markets). This needs to be balanced with the fact Further down the line, he really wants to tackle the German speaking markets (Germany, Austria, Switzerland) – but they will (in most cases) require a German version of the program, so that it may make sense to push this into a second wave (to be discussed).
The program will consist of a total of 10 modules, combining theoretical elements and practical exercises. Participants will be expected to contribute pro-actively, to gain most benefit.
(-) Prelude: Theoretical Foundations
(-) Element 1: Determining the Major Purpose
(-) Element 2: The Power of Passion and Positive Mental Attitude
(-) Element 3: Developing the Narrative
(-) Element 4: Planning for Success & Gathering Resources
(-) Element 5: Models of Successful Delivery
(-) Element 6: Driving and Reviewing Progress
(-) Element 7: Internal and External Communications
(-) Element 8: Finding Balance
(-) Conclusion: Bringing It all Together
Some large scale projects succeed, others fail. Some individuals succeed, others fail. Are you ready to discover the secrets of success?
---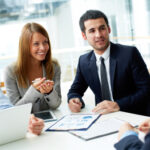 What Exactly Is Project Success?
A project that completes its goals on time and within budget has traditionally been considered successful. The most typical measurement in many industries has continued to be this evaluation criterion. However, in order to be successful, a development project must also offer the benefits and live up to the expectations of all parties involved, including beneficiaries, stakeholders, donors, and financing organizations. However, establishing these measures of success is more challenging, and some of them can only be assessed years after the project is over. Many organizations find it challenging to conduct these kinds of evaluations due to a lack of money.
Project success and project management success must be distinguished in order to assist businesses in determining success. The degree to which the project's ultimate objectives are achieved can be used to determine the efficacy of a project, with the deliverables being evaluated in terms of benefits and stakeholder satisfaction. The degree of efficiency the project attained to meet its goals is what defines project management success. Efficiency has to do with how the project uses its limited resources to accomplish its objectives and cultivate positive connections with internal and external stakeholders. Alternatively, a project may succeed in reaching the development objectives while failing to achieve the budget, schedule, and scope goals. Likewise, a project may succeed in meeting the budget, schedule, and scope goals while failing to meet the ultimate development objectives.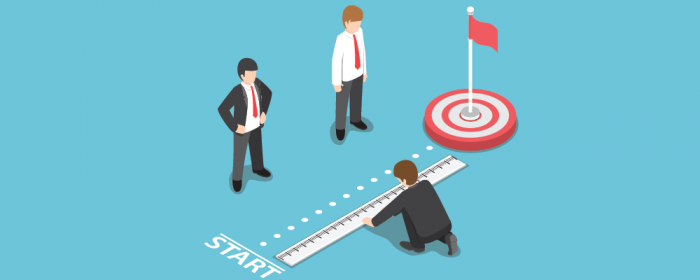 The only way a project can be successful is if the success criteria were established early on. It's crucial to define success across three levels when starting a project:
Level 1: Project Completion Success The four project constraints—scope, time, budget, and quality—are addressed by this criterion. The criteria are restricted to the project's lifespan, and both during the project's existence and after it has been formally concluded, success can be evaluated. This gauges how effectively a project utilized its resources to produce the project's deliverables.
Level 2: Results Success: setting the standards by which the supplied good or service is judged successful (e.g. service is used by all beneficiaries in scope, students attending school, water systems operational, certified teachers, etc.). Once the product or service is launched and for a predetermined amount of time, these characteristics must be evaluated.
Level 3: Development success: This entails identifying the standards by which the goods or services given add value to the recipients and how they improve their quality of life (economic, health, social, etc).
Examples include a 50% rise in revenue and a 25% decrease in sickness.
When a project falls short of its development goals, it fails in the worst possible way. Project management is a key competency supported by an environment that fosters learning, and organizations that are able to meet the criteria of success are characterized by the use and application of a consistent, repeatable, and predictable methodology that supports the planning and implementation of development projects.
---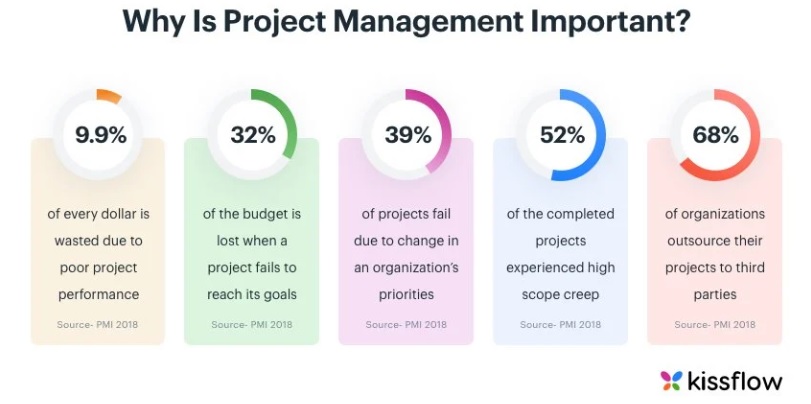 ---
How Can a Project's Success Be Determined?
Reviewing the project scope, assessing the project requirements, examining the project budget, and gauging customer and internal satisfaction are all ways to gauge a project's success.
Here is a description of these actions.
Step 1: Examine the Project's Scope
Review the specifications and outputs that the team decided upon at the project's outset. Make a note of the tasks, resources, and time needed to complete each deliverable.
Step 2: Evaluation of the Project Specifications
Have the project's objectives and expectations been met? This can be ascertained by evaluating whether or not all of the deliverables have been accomplished and the agreements have been reached by the anticipated deadline.
Step 3: Analyze the Project Budget
The project's budget may be a crucial determinant of its success. Consider how long the project took to complete and whether the budget was surpassed.
Step 4: Evaluate customer satisfaction
It's crucial that the client is happy with the project's outcome. They must be given the opportunity to offer feedback if they are not entirely satisfied, which you can use as knowledge for upcoming projects to encourage repeat business.
Step 5: Evaluate team satisfaction and internal growth
The project crew must be satisfied with both their contributions and the project's outcome. Was the task fascinating and challenging? The team's satisfaction with the output quality? The project team's perception of accomplishment and job satisfaction is influenced by these elements.
Examples of Successful Projects
Three separate categories of project success criteria are highlighted in the 2017 study "Project Management Success Factors" by authors Dr. Mladen Radujkovic and Mariela Sjekavica.
1. Elements of Project Management Competencies: Elements include the technical, behavioral, and contextual competencies of the project manager and project team members. Competence is measured by knowledge of best practices and the ability to perform to expected standards within the project environment.
2. Elements of Organization: Elements include the structure, culture, atmosphere, and organization competence. Organization is especially important for teams that manage more than one project at a time.
3. Elements of Project Management Methodologies, Methods, Tools, and Techniques: Elements include methodologies, software, tools, decision-making techniques, risk assessment tools, and information communication technology support tools. A project manager should know which tools and methods will be best for each project.
As Radujkovic and Sjekavica write, "Theoretically, if you have a competent project manager, competent team, coordinated manager and team, adequate organizational structure, culture, atmosphere and competence, as well as high usage of project management methodologies, methods, tools, and techniques, your project should have highly successful project management, and enable project success."
Project success examples include the following:
• completing tasks and achieving milestones
• project completed on schedule
• Completed job within budget
• positive effect on the company's future
• High-quality deliverables are delivered and completed to the client's satisfaction, resulting in project team satisfaction.
Additional Ways for Remote Teams to Assess the Success of Projects
A remote team performs essentially identical tasks to a non-remote team, although they might have additional tools for gauging the success of a project. For example, a remote team can assess how successfully their project team handles coordination and communication despite working across time zones and cultural barriers.
According to Osman, "For the most part, working on a project with a remote team doesn't necessarily affect your project success metrics if you're targeting a measurable end result. That's because with remote work, the main difference is in how and where the work gets done, as opposed to what gets done. Having said that, one thing that could differ between remote teams and co-located teams are the subjective measures of collaboration, communication, and team dynamics. With co-located teams, those measures tend to be a bit higher due to improved team cohesion and intimacy, which could result in a better overall project outcome. Nevertheless, the effect of that is highly contextual and dependent on the type of team that you work with."
---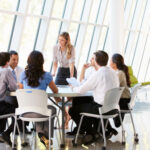 More Than Only Scope, Time, And Cost Are Included In The Project Success Criteria And Benefits
The Project Manager will encourage conversations to determine the project success criteria after the project has been given the go-ahead. These will consist of the quantifiable results obtained during the project's life cycle. These deliverables will include items related to scope, such as achieving the expected results, but they normally do not specify outcomes past the project's closing stage.
Project success criteria examples include:
• The total project expenditures will not go over 5% of the allocated budget.
• All essential functional components will pass user acceptance testing with an acceptance percentage of at least 85%.
The project manager does not describe the items to be measured in either scenario, which should be evident by this time. They facilitate the talks, make sure the advantages and criteria are documented, and they will help with the results reporting. What constitutes a successful project implementation is ultimately determined by the project stakeholders, including the end users.
---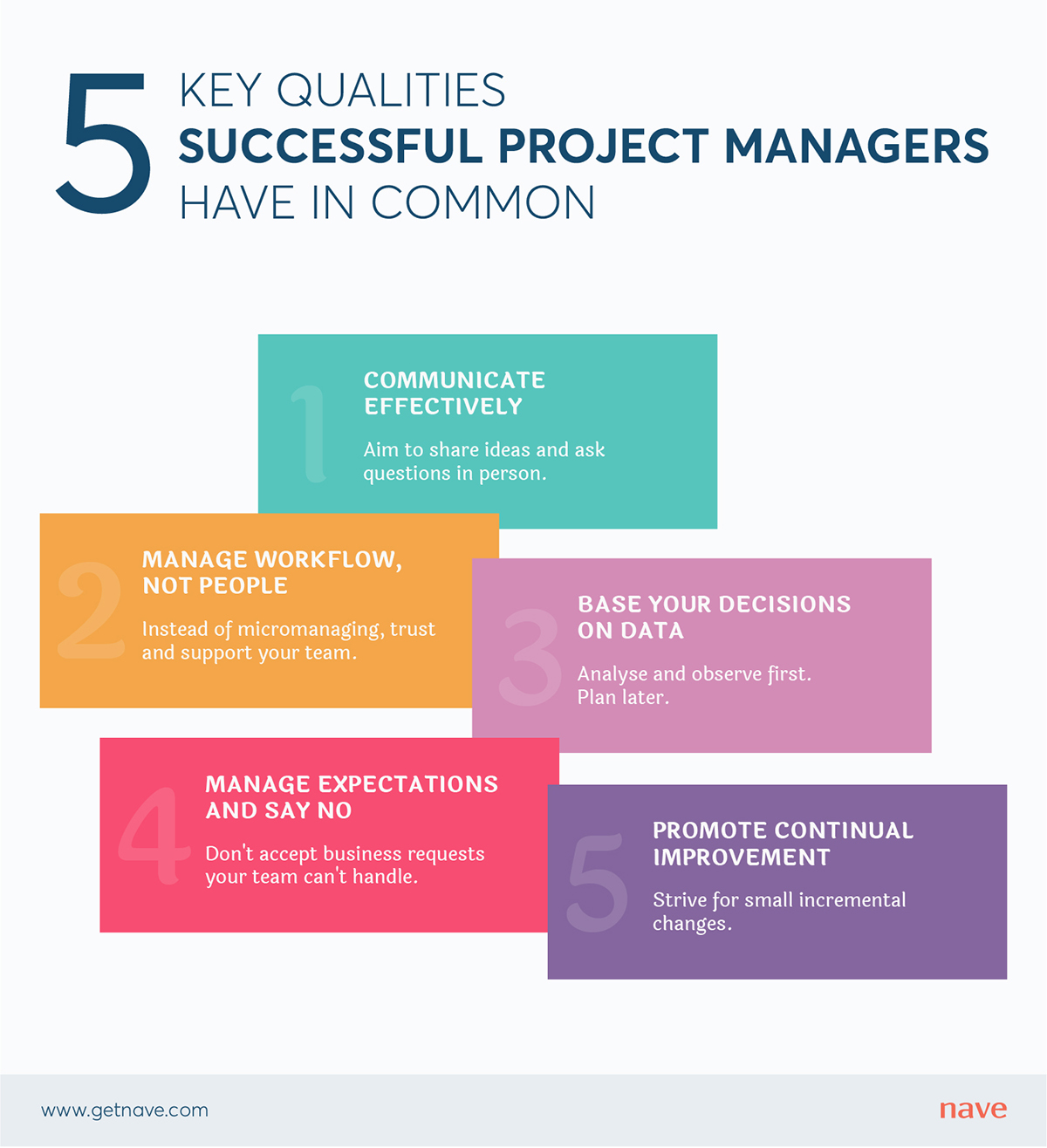 ---
The SMART goal technique is the optimum framework to employ in both cases—benefits and success criteria. The SMART goal method fits well because it calls for the definition of time-bound, concrete, measurable goals. A well-written set of success criteria should also demonstrate alignment with the organization's vision and strategic goals in addition to the project's broad scope.
The Project Manager is in charge of keeping track of and reporting on the benefits and success criteria, as was already established. You may have observed, though, that the advantages indicated above in the example illustrate measurements that are established after the initiative is put into action. While project managers can easily report on project success metrics that need to be assessed throughout a project's life cycle, projects and their managers are by nature transient. When a project is finished and the project manager has been transferred, how does an organization subsequently proceed with reporting the performance of a benefit?
Any benefits or criteria that continue to apply after a project is completed should not only be properly recorded, but also assigned to a member of the organization who will be responsible for overall benefit monitoring and reporting. Senior leadership or the Project Management Office should keep an exhaustive inventory of these advantages (PMO). The person in charge of overseeing a project benefit should gather the appropriate information as the project benefit's measurement deadline approaches and then report on the benefit's performance to senior leadership and the PMO's leadership.
Through this approach, the organization is held more accountable for making sure that only those changes are made that have a strong chance of producing the claimed advantages and that these benefits are in line with the strategy and objectives of the company. This benefit review grants authority the capacity to undertake two essential things. Obtaining lessons learnt following project implementation and figuring out what to do next if a benefit wasn't realized are the first two processes.
How might reporting on a benefit six months following a project's deployment help an organization learn from its mistakes? First, it aids businesses in creating better procedures for project approval and their project justification process. Second, it establishes a procedure for the organization to review the project when it has been completed. giving the leadership the chance to carefully pinpoint areas in which the project and implementation processes need to be improved.
---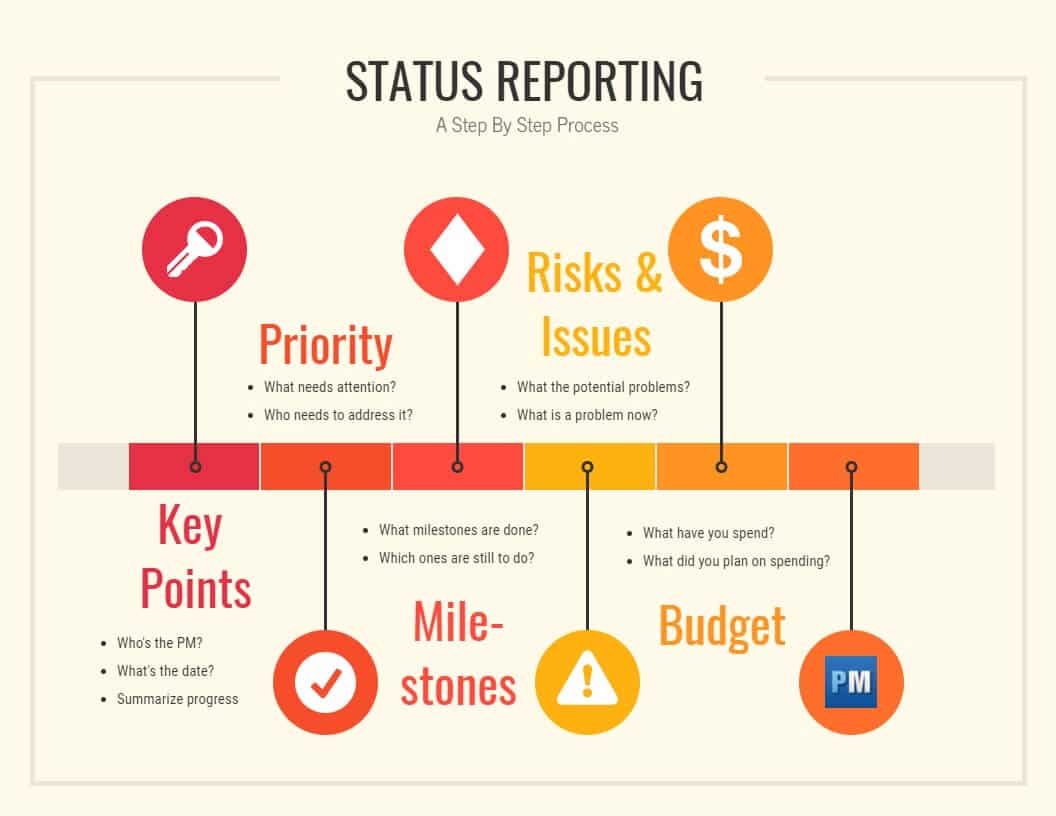 ---
If a benefit was not realized, an organization may respond in a few different ways. The change can be carried out as-is, with the lesson being recorded and used to inform future requests for changes of a similar nature. In order to better connect the project's scope with the intended benefit, they can revise it. Alternately, in more severe cases of misalignment, the project may be totally halted and the former organizational configuration resumed. frequently reassessing the project and searching for substitutes for upcoming implementations.
It is always expensive and time-consuming to decide whether to update or abandon a project once it has been started. This means that utilizing success criteria to gauge progress throughout the project will always be necessary. The ability to manage and track project advantages after implementation, however, gives a company a thorough way to develop and learn, boosting their capacity to become more adaptable and successful in organizational transformation initiatives.
---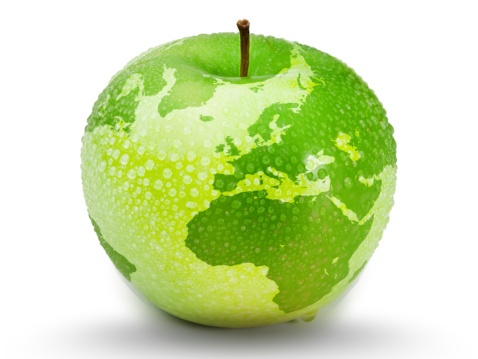 Curriculum
Principles of Success – Achieving Sustainable Impact – Part 1- Year 1
Part 1 Month 1 Key Principles
Part 1 Month 2 Key Principles
Part 1 Month 3 Major Purpose
Part 1 Month 4 Energetic Passion
Part 1 Month 5 Powerful Masterminds
Part 1 Month 6 Focused Problem-Solving
Part 1 Month 7 Successful Planning
Part 1 Month 8 Strong Narratives
Part 1 Month 9 Delivery Excellence
Part 1 Month 10 True Engagement
Part 1 Month 11 Positive Balance
Part 1 Month 12 Looking Forward
---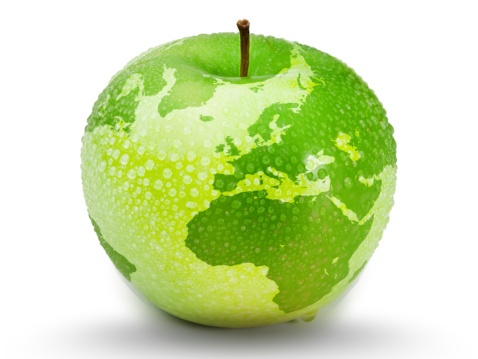 Program Objectives
The following list represents the Key Program Objectives (KPO) for the Appleton Greene Principles of Success – Achieving Sustainable Impact corporate training program.
Principles of Success – Achieving Sustainable Impact – Part 1- Year 1
Part 1 Month 1 Key Principles – The first module will introduce the participants to the structure of the full program as well as familiarize them with Napoleon Hill as well as other thinkers that have influenced the program. It will also lay out to them how the program will work, and what will be needed from them, so that they achieve maximum benefit out of participating in the program.It will then move to the first half of providing an overview of Key Principles of Success, at a relatively high level. The objective is to familiarize the participants with major thinking and key messages in an intense way, so that they can start benefitting from the program in their real professional environment from the outset. Also, this will give them the "big picture", upon which subsequent modules will build.
Part 1 Month 2 Key Principles – Module 2 is the second half of the intensive overview of Key Principles of Success and key underlying concepts. This will be a lot to digest for the participants, and it will be relatively heavy on presentation style methods, balanced with small exercises and discussions (as well as ample of room for questions).During the last part of this module, the tone will shift – the focus will go to the assignments/tasks/projects of the individual participants (or groups of participants). The program leader will explain the purpose and structure of those assignments, and the participants will get a chance to share what they would like to use (or be given the chance to consider).There may be a reading assignment, in preparation of the deep-dive modules (to be discussed).
Part 1 Month 3 Major Purpose – Success required clarity on purpose. Without a clearly defined purpose, success is very unlikely. Research shows that clarity on purpose is the single most important differentiator between success and lack of success. Yet, at the same time, the majority of people are actually struggling to state their major purpose (or the major purpose of what they are working on). And even more are struggling if they are tasked to write down the purpose.The module will focus on the definition of "major purpose" and what criteria a good definition should meet. As an assignment, participants will be encouraged to reflect on their "major purpose" and to put it down on paper. From experience, this seemingly easy assignment is the most difficult for many participants.
Part 1 Month 4 Energetic Passion – Napoleon Hill speaks of "burning desire", other writers of "passion". Yet other terms are "determination" and "commitment". What it all comes down to: positive energy – positive energy that is targeted toward the major purpose.This module will look at the importance of energy, and passion as an expression of that targeted energy. It will also spend time on positive mental attitude (vs. negative mental attitude), and what such positive mental attitude actually achieves in our consciousness as well as sub-consciousness.
Part 1 Month 5 Powerful Masterminds – All of us have different sets passions and expertise as well as experiences. We are also different in terms of characters and personal styles. Those difference can be perceived as a major pain – or as an amazing opportunity of advancing by skilfully bringing together the right team.This module will look at the concept of "mastermind" groups and how to unlock their potential, making them catalysts towards one's major purpose.
Part 1 Month 6 Focused Problem-Solving – A major purpose and burning passion, in combination with the most positive mindset, will run into difficulties unless they are coupled with actual skills to tackle problems and challenges. It is not enough to want something, it also requires the necessary skills and tools to achieve it.This module will look at various problem-structuring and problem-solving concepts as well as helpful techniques, as developed, tested and applied by major management consulting firms.
Part 1 Month 7 Successful Planning – The world is full of good ideas, often in combination with strong passion. But it is a long path from an initial idea (and the initial boost of energy) to actual implementation and ultimately to impact and achievement. Some will feel planning is less "fun" than the higher-level "blue sky thinking", while others will find that it comes naturally to them. In either case, it is necessary.This module will look at key characteristics of good planning, and it will strongly invite participants to contribute, by sharing their experiences of good planning. Most likely, bad examples will be discussed as well, but the focus shall remain on an appreciative enquire approach.
Part 1 Month 8 Strong Narratives – Wanting the right things and planning for them are great – but participants also need to be able to convey their stories (their narratives) to others. For a narrative to be strong, clarity in the writer's/teller's mind comes first. Following that, there are a number of useful tools and methods to encourage and facilitate strong narratives.This module will look into major principles of strong narratives, from a theoretical as well as practical experience. It will, e.g., highlight Minto's Pyramid Principle of Communications, but also borrow from analyzing successful speeches, and where they are deriving their power from. This could be the subject of a full training in its own right, so not everything can be covered in one module – but it is a strong starting point.
Part 1 Month 9 Delivery Excellence – Having a clear major purpose, burning for it, having a plan, and a strong narrative – what can go wrong? Well, it is actual delivery that makes the difference. The world is full of grand ideas and even more talking – but only those ideas that have made it to implementation (delivery) have really left their mark.This module will look at models of delivery excellence, including the so-called Delivery Unit methodology used in public sector and large-scale corporate transformation programs. It will also bring in various other delivery methodologies, focusing on offering the participants options and helping them distil the uniting principles found in all methodologies.An additional topic in this module will be the importance of "standing up again", of looking at (interim) failure as a learning opportunity to do better going forward.
Part 1 Month 10 True Engagement – Communications is important. Engagement goes further. Engagement is about two-way communication and creating bonds. Depending on the relevance and interests of specific stakeholders, those bonds might be tight or lose, they may be of varying nature. But they are all important.This module will look at creating "stakeholder maps", gathering information to inform engagement, and at paths of actual engagement – which are determined by the tasks at hand. As this module is already rather ar into the program, a lot of emphasis will be given to the participants coaching each other on optimizing engagement.
Part 1 Month 11 Positive Balance – To achieve sustainable success, one's own health – both health of the body and the mind – are not optional. There will be waves of extremely hard work, and such waves are required for success. But there also need to be waves of balancing, of relaxing, of simply feeling joy. We need positive balance to refuel and succeed. This module may feel different, "softer", compared to the other modules; coming late in the program it kind of puts things into perspective, argues the case of balance and provides examples, drawing on a range of motivational concepts as well as older teachings, e.g., those by Kneipp.
Part 1 Month 12 Looking Forward – The final module will not be dedicated to a specific principle. It will give room for questions and answers, and provide an opportunity to reflect on learnings over the course of the program and draw conclusions. It will also serve to debrief on the assignments.At the same time, this module should not be too much "backward looking". Rather, it will be focused on forward perspectives. Participants will be asked to make commitments for the coming period (e.g., year), to write them down and then to put them into a sealed envelope (not to be opened, e.g., for a year). They will also be asked to share among the group.Last but not least, this program was initiated with a specific purpose, and with a passion for getting others excited. It also required hard work. For good balance, it is important not just to work together, but also to celebrate together. This is the opportunity. (In some cases, this last module is combined with some sort of team activity, which gives it good final dynamics – to be discussed with clients.)
---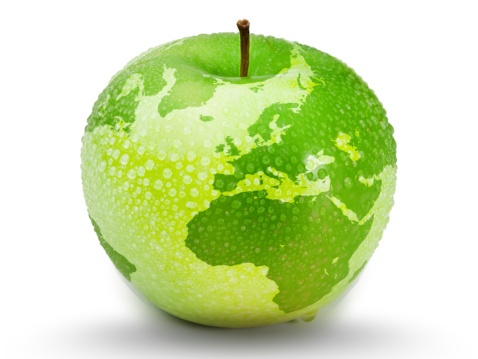 Methodology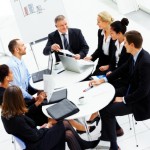 Principles of Success – Achieving Sustainable Impact
The Top 5 Elements for Project Success
1. Intelligent People
You need capable team members if you want your project to succeed. Any time can be a disaster for a project. The group needs the project personnel and other project stakeholders to show passion and dedication for this. The team should strive for success and have comparable goals for the project.
If the team is lacking, project managers will have a lot of problems. An uncoordinated team and poor leadership can make a project inevitably fail. The project manager should guarantee that each team member is given the proper task and that they are all getting along with one another.
2. Extensive Preparation
A thorough plan gets the ball rolling right away in the direction of project success. The project's team and stakeholders should always be aware of the project's direction from the outset. The team can stay organized and accomplish important deadlines with the help of thorough planning.
---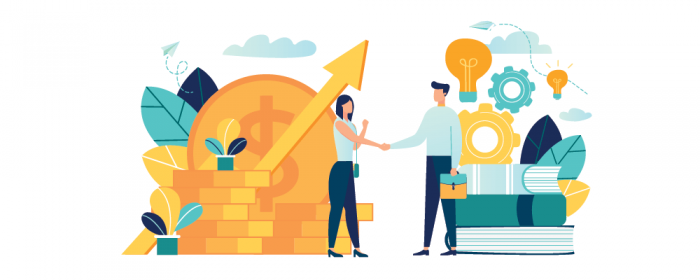 ---
The advantages of careful planning are numerous. A realistic time frame can be established thanks to this project's first stage. It provides a precise deadline for cost estimates to be created and aids in the clear documenting of milestones and deliverables, making things much simpler as the project moves forward. Planning provides a warning system and outlines the resource requirements. If there is a gap, the warning system will provide you a crystal-clear view of what to anticipate.
The scope and complexity of building venues and infrastructure for the London 2012 Olympics generated a program structure of almost 50 distinct projects, according to "Learning Legacy: Lessons learnt from the London 2012 Games construction project." In order to complete the building of the London 2012 Olympics, a high level of precise planning was produced in 2007 that defined scope, specifications, and initial budgets across the whole program. In order to permit thorough evaluations and an integrated program overview, each project was also expected to produce specific information on the budget situation, progress, and other issues on a monthly basis. In fact, the program management of this significant athletic event, which included numerous sub-projects, contributed to raising norms of conduct in the UK construction industry.
3. Regular Interaction
An open line of communication is crucial to the success of a project. It is crucial for the team to stay informed about every facet of the project when working to a set timeframe. Learn when to say no as well. Promises that cannot be kept should not be made. Be honest about what can be provided and when it can be delivered as a project manager.
4. Effective Risk Management
Projects frequently do not proceed according to schedule. Due to hazards that surface during a project, some fail spectacularly and others fail miserably. For every $1 billion invested on projects and programs, businesses now lose USD 109 million, according to PMI's "Pulse of the Profession: The High Cost of Low Performance." To address risks that develop during the project, create a risk log with an action plan.
---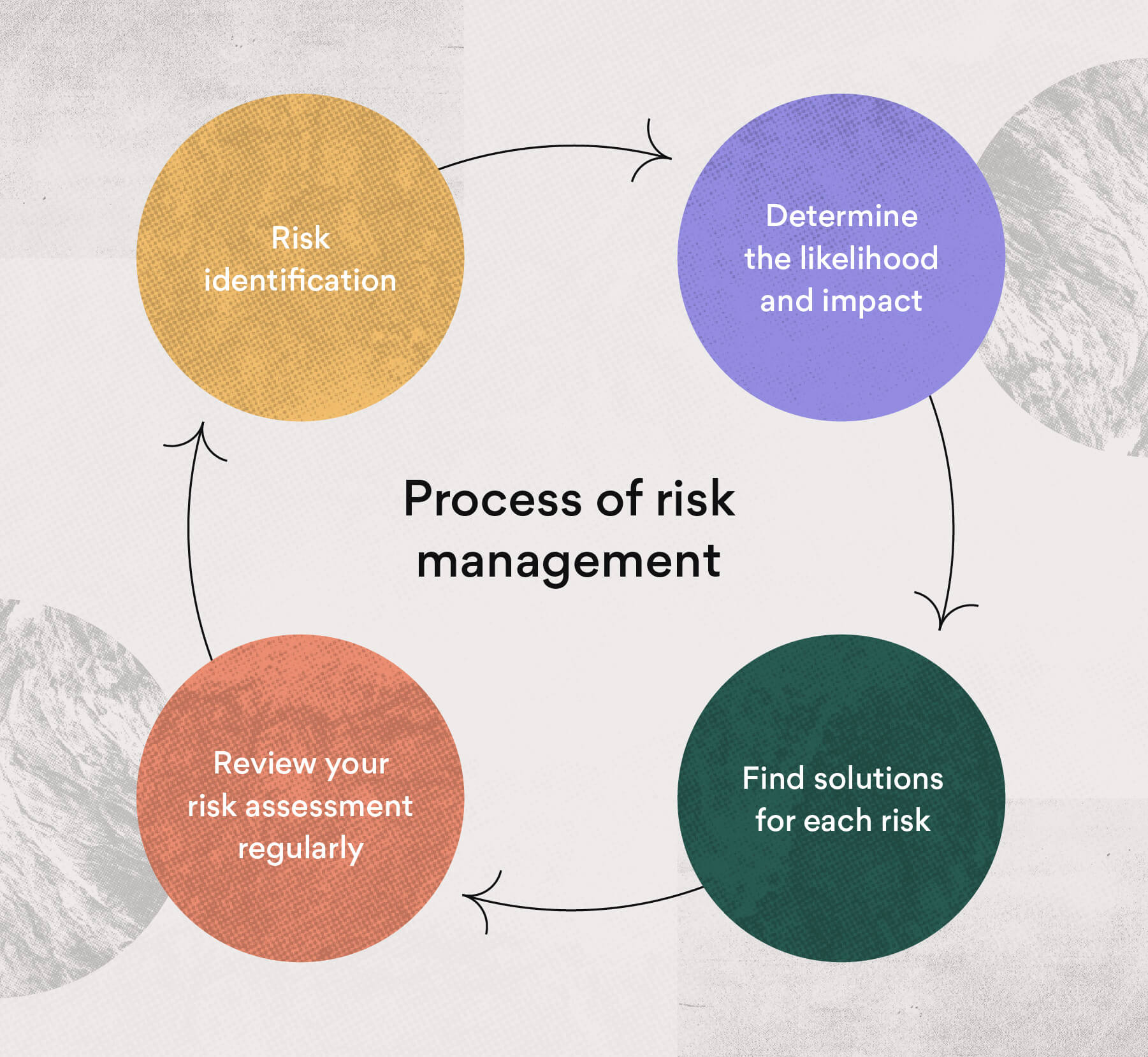 ---
Make sure as the project manager that all the stakeholders are aware of your risk log and where to find it. Even if something goes wrong, your team can deal with it quickly thanks to the established plan. This helps the customers feel safe with the progress of their project and offers the team confidence when tackling project hazards.
5. Effective Project Closure
A project needs a solid closing to be successful. As the project manager, you must stand your ground and concur with the client that all essential success criteria have been satisfied. Delivery of the project, testing, and release approval must be agreed upon and approved.
Organizations have discovered that hiring certified project managers is a crucial factor in project success in addition to the previously mentioned factors. Organizations with certified project managers see greater overall performance in terms of the KPIs of quality, scope, budget, schedule, and business advantages, according to PwC's "Insights and Trends: Current Portfolio, Programme, and Project Management Practices".
The following are 3 crucial considerations that your business should make in its next project:
1. The corporate strategy
An effective project supports the company's strategic perspective. According to a research in the Journal of Industrial Engineering & Management, even if a project is finished on schedule and within budget, it may still be judged a failure if it didn't achieve the strategic goals of the organization. Judging a project's performance inside an organization must take into consideration that the project contributing in an archive to the business's strategic objectives, it cannot be restricted to the effectiveness of the project management techniques implemented.
2. Integrated Teamwork
A successful project is the result of a team's understanding of each member's contribution. In 2017, a study that identifies project teamwork as an effective instrument toward the success of the project was published in the South Asian Journal of Management Sciences. This is due to the fact that the project team members might provide a synergetic impact with regard to project success elements when they are operating at the same frequency. The project team members should also be aware of the significance of their participation.
---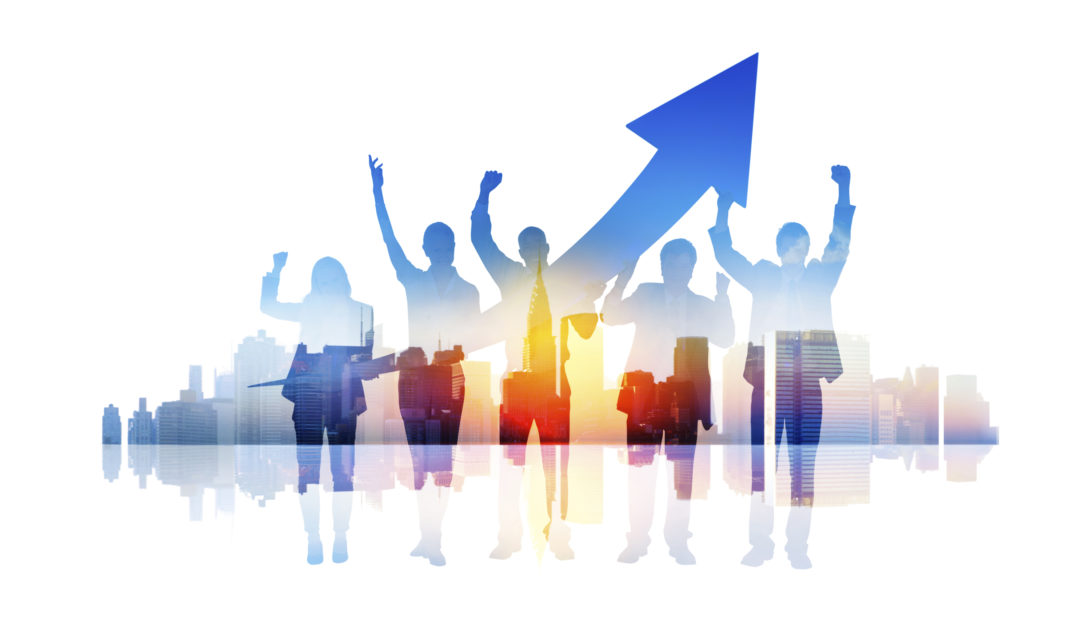 ---
3. visionary and imaginative leaders
A project is successfully managed by managers who are anticipating future events. According to a study presented at the American Society for Business and Behavioral Sciences' (ASBBS) 24th International Annual Conference, project managers with strong vision and imagination skills must contribute to the project's success because they have a significant impact on planning for the future.
Project success X Project management success
Is the success of project management correlated with the success of the project? The correct project will almost always succeed even if the project management is unsuccessful, while excellent project management may increase the success of the project. Therefore, project success and project management success are not the same. By carefully observing the project management success criteria and the crucial success components that, if lacking, result in failure, problems can be avoided.
---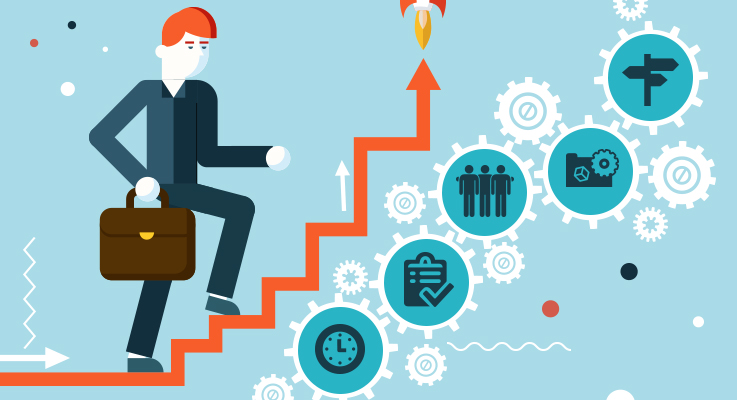 ---
In conclusion, as FREFER states, recent research have been examining which criteria are used for measuring the success of a project and the critical success aspects, even though there is no agreement across studies as to what constitutes a project's success. The fact is that various factors are now being used to judge a project's performance, but the social and environmental pillars continue to receive less consideration.
Conclusion
Implementing the aforementioned elements will result in a project's success and foster positive relationships with clients and stakeholders. These elements also assist you in avoiding challenges that project managers encounter while the project is being developed.
---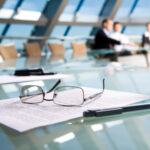 Even If You're Not A Project Manager, Here Are 8 Steps To Project Success
You will want to deliver a successful project, regardless of whether you are already a project manager or are forced to wear the hat out of necessity.
Even if you lack project management experience, follow these 8 measures to assure the maximum project success:
Step 1: Recognize the Range
Make sure the project's scope is completely understood. What are the aims and objectives of the project? Do other people on the project have tasks as well, or are you the only resource? If so, what are their tasks and roles? What requirements must be fulfilled for the project to be deemed successful and finished? By asking your manager and/or the project sponsor (the "owner") these kinds of questions, you can better understand the project's scope.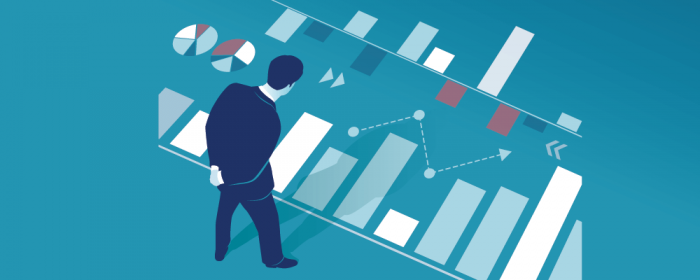 Step 2: Start the Project
Even if you are the only resource working on the project, there can be other people ("stakeholders") who are interested in the results, and a launch meeting is a great way to involve them. Depending on the size of the team or project, the meeting could be as little as 15 minutes or as long as an hour. When the scope, team roles and duties, target date, etc. are all understood by all parties, you're off to a terrific start.
Step 3: Prioritize and Record your Tasks
The process of recording activities can be as basic as making a spreadsheet or as complex as utilizing project management software to create a formal project plan. Find free templates online that are appropriate for your project if you have never made a task list or project plan. To confirm that you have prioritized appropriately, meet with your boss and/or the project sponsor. If additional teams or people are involved, schedule a meeting with them to discuss their tasks and any dependencies.
Step 4: Control the Defined Scope
Unexpected jobs, features, or phases that weren't part of the original scope of work will inevitably be requested of you. Should you add additional demands and hope you can still complete the project before the deadline? No, not always. Before discussing the findings with your boss or project sponsor, conduct some study to see how it would affect the project. They will decide whether or not to adapt to changes in the scope.
Step 5: Keep Everyone Updated
All parties must be aware of the status at all times during the project's lifecycle. You decide how to share project status information and how frequently to do so. It can be as official as regular status meetings and reports or as informal as an email listing the week's successes, the week's plans, and any problems or dangers. Choose the most effective method and frequency of communication with the team.
---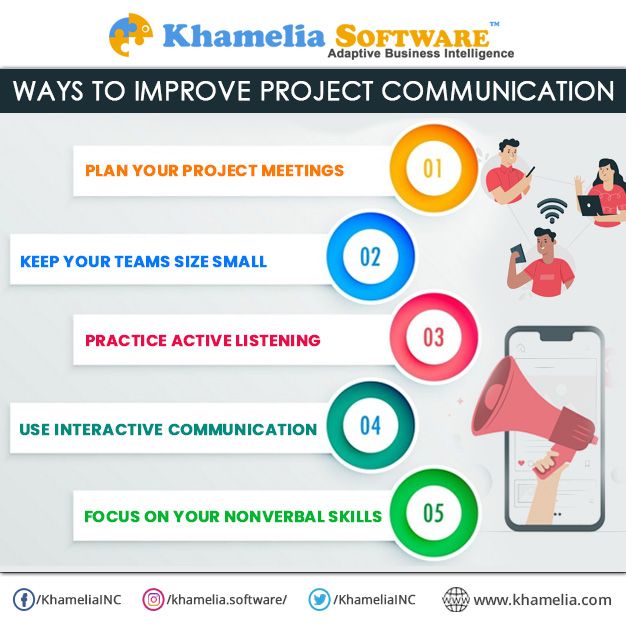 Step 6: Escalate Problems as Necessary
When problems occur during the project, always take the necessary precautions. Avoid inciting fear by worsening a situation that isn't actually a problem or, even worse, by remaining silent in the expectation that the problem would go away on its own. You might uncover a quick repair or perhaps a better approach to carry out a function by looking more closely at the root cause. Give your management and/or sponsor all the possibilities if a problem will really affect the project so they can decide.
Step 7: Despite Interruptions or Changes in Priority, Maintain your Attention
When you are distracted in a lot of different ways, how can you maintain your focus? Try keeping a copy of your daily to-do list on hand, even if it's only a sticky note. Talk to your management and ask them to validate your priorities if you discover that you are unable to cross any of them off the list. They might not be aware that other duties are preventing you from focusing on your priority.
Step 8: Finalize the Project
Everything has been finished. What's next? Verify that the project satisfied all requirements and the success criteria listed in Step 1 before moving on to the next one. Are the project's sponsor and other key players happy with the results? What lessons did you take away from the project's triumphs and failures, too? Talking about these issues with the team would only help future projects perform better.
There will always be obstacles or unknowns that could cause a project to be delayed, but efficient project management depends on clear communication. Even if you're not a project manager, sticking to these essential stages will help you start and stay on the right track.
---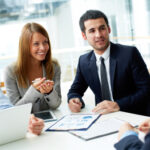 Structure of the Program and its Modules
The program will consist of a total of 12 modules, combining theoretical elements and practical exercises. Participants will be expected to contribute pro-actively, to gain most benefit. This will be an interactive program.
Team members will actually be expected to work on specific projects (or define a specific purpose they are working towards). Typically, participants of the program would each have their own purpose/project, but – in coordination with the client – there may also be settings where the participants are working together on a specific project.
Each module will combine (i) theoretical foundations, (ii) sharing of practical experiences (both by the coach/trainer and the participants, (iii) interactive exercises during the module, and (iv) assignments, to be executed between modules.
Based on experience, some participants will seek and benefit from individual coaching on top of/complementing the program. This allows to dive deeper on specific topics and/or cover specific questions that – for whatever reasons – shall not be fully shared in the group. Such individual coaching is definitely possible (and encouraged), but it is not part of the standard package.
Also, in case of group project settings, separate problem-solving support or project delivery coaching may be offered, but once again as an optional add-on.
Module 1 will serve as an introduction and then move quickly to an overview introduction of key principles and concepts. Module 2 will continue that introduction and then offer a Q&A, before moving to explaining the initial assignment.
Modules 3 – 11 will then follow the following standard pattern: (i) short synthesis of program to date, as introduction, (ii) debrief on assignments; room for questions and experiences, (iii) deep dive on a specific topic (presentation + interactive formats), (iv) new assignment/task. The individual modules may be combined with "quizzes" (to be discussed).
Module 12 will provide an overall synthesis, debrief on the assignments and experiences throughout the program, provide room for Q&A, look at the perspective going forward – and celebrate completion of the program.
---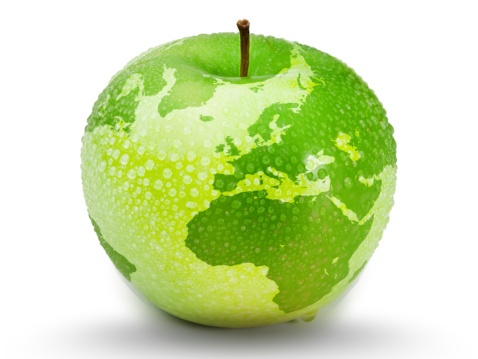 Industries
This service is primarily available to the following industry sectors: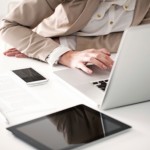 Travel & Tourism
The travel and tourism industry has seen exponential growth in recent times. It is not only one of the fastest-growing industries but also one of the largest in the world. An overwhelming number of people like to spend their spare time traveling, and the interest is only increasing with time. The emerging demand has created an enormous opportunity for travel and tourism-related businesses, like tour operators, travel agencies, and a host of related businesses to cater to this emerging demand.
The terms travel and tourism are often used together, but travel and tourism are two different things, although quite closely linked. Travel is the act of moving from one place to another and can refer to short-distance travel, long-distance travel, domestic travel, and overseas travel. Tourism is the act of traveling to another location for business or pleasure. There is a significant overlap between travel and tourism, which is why both the terms are mostly used side by side. Many businesses that cater to the travel industry also cater to the tourism industry and vice versa.
Travel and tourism is a broad term that also includes a wide service industry that caters to the needs of tourists and travelers around the world. There are several sectors and companies that may be included in the travel and tourism or are very closely related.
The transportation sector is one such sector that falls within the travel and tourism industry. It includes all forms of transportation like road transportation, railways, airline industry, water transport, car rental, and coach services. Another form of transportation that could become a reality in the near future is space travel. The most famous example is that of Virgin Galactic, the American spaceflight company that is working towards making space tourism a possibility in the coming years.
Another sector that comes under the travel and tourism industry is accommodation. The accommodation sector includes businesses like hotels, shared accommodations like AirBnBs, hostels, campsites, bed and breakfast, and cruises. Another trend that is gaining traction is Agri-tourism, where people spend time at a farm observing the day-to-day activities or even joining in. Farmhouse accommodation, which typically resembles a B&B, is another growing trend, thanks to the rising interest in Agri-tourism.
The food and beverage sector also caters to the needs of tourists and travelers and is yet another sector that comes under the purview of the travel and tourism industry. The food and beverage sector includes restaurants, catering services, cafes, bars, and nightclubs.
When a tourist or a traveler arrives at a particular location, they usually look for things to do. That is where the entertainment sector, which includes tourist information, tourist guides and tours, shopping, and casinos, comes into play.
Several other connected sectors also fall under the broad purview of the travel and tourism industry. These sectors or businesses promote the travel industry and help connect customers with travel and tourism products. These businesses include financial services, tour operators, travel agents, online travel agencies, and tourism organizations.
This corporate training program helps employees and managers in the travel and tourism sector keep in line with the latest trends and prepare themselves for a major transformation.
---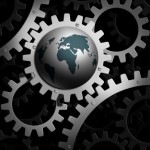 Logistics
Many companies offering transport and logistics solutions to their clients provide a complex interlinked service offering. These types of operating models have grown organically over the years and have been developed bottom up. This dynamic process and natural business expansion of service development often creates its own complexities not only with the main providers but also within the supply chains generating yet another organisational function to manage it. These types of operating models over time become inefficient due to duplication, cross contamination of tasks and activities and conflicting objectives.
With the drive for ultimate simplicity on a large scale and need for control, visibility, and efficiency many organisations will consider re-thinking the way business process and the individual operating models of each business function work together and will ultimately be re-designed top down to achieve business objectives with reliability, speed, agility, resilience, cost efficiencies and sustainability being the new ultimate factors for fine tuning of business operations and processes.
There are key areas of the overall top-down operating models emerging for transportation and logistics. These are data, shipment, and stakeholders' management.
The data management category considers the inventory optimisation, document management, supply chain systems architecture and API integration to improve data flows, formats, and frequencies to improve information accuracy in real time. Collecting and transmitting completed trade documents in time to destination ensuring compliance of the customers and guaranteeing the outcomes. The benefit of this are accurate forecasts that reflect market realities, capability, and enable not only demand sensing but also present an accurate picture of each supply chain partner performance. Collaboration over the end-to-end data flow, technology, processes, and inventory enable the suppliers to enhance the service visibility, automate procure-to-pay process and streamline the workflow. This level of integration is required for multi-enterprise delivery connecting all stakeholders giving the ultimate visibility and control of logistics.
Stakeholder management these days requires collaboration with the clients and the supply chain on every step of the end-to-end process for seamless flow of cargo, information, and documents. In the organically grown operating models tracking diverse and multi-service delivery is the biggest challenge to securing a satisfying seamless level of service to customers; making the supply chain performance and obligation challenging to fit the overall client perspective and to drive individual carrier performance for the benefit of the bigger picture at the same time trying to optimise the performance without the overarching Target Operating Model and solution that simplifies the whole model at scale.
Shipment management is the third component that currently ties the transport and logistics service together. Focusing on the booking management via on-line automated platforms producing data workflows, ability to label and scan goods, shipment planning, loading plans and on-demand comprehensive destination services for storage and distribution organisations has created a level of visibility of the end-to-end process that enables quality checks as per customer requirements.
---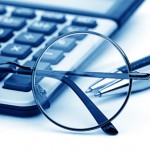 Real Estate
The Real Estate and Rental and Leasing sector comprises establishments primarily engaged in renting, leasing, or otherwise allowing the use of tangible or intangible assets, and establishments providing related services. The major portion of this sector comprises establishments that rent, lease, or otherwise allow the use of their own assets by others. The assets may be tangible, as is the case of real estate and equipment, or intangible, as is the case with patents and trademarks. This sector also includes establishments primarily engaged in managing real estate for others, selling, renting and/or buying real estate for others, and appraising real estate. These activities are closely related to this sector's main activity, and it was felt that from a production basis they would best be included here. In addition, a substantial proportion of property management is self-performed by lessors. The main components of this sector are the real estate lessors industries (including equity real estate investment trusts (REITs); equipment lessors industries (including motor vehicles, computers, and consumer goods); and lessors of non-financial intangible assets (except copyrighted works). After years of decline in the wake of the sub-prime mortgage crisis, the credit crunch and the Great Recession, the Real Estate Sales and Brokerage industry is finally beginning to recover. Although revenue remains below its pre-recession peak at the height of the housing bubble, during the next five years, industry revenue is expected to increase at an annualized rate of 3.4% to reach $114.0 billion.
---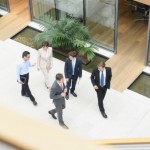 Government
Data is increasingly being used to identify areas of underperformance, manage external contracts, and support messaging to demonstrate the good a government is delivering to it's population. This is dramatically changing how Government is run but is also placing a huge pressure for upskilling so the huge Government workforces have the ability to take advantage of the huge insights the data revolution can have. Most governments have not yet pivoted from traditional operating models to employ the agile, whole-of-government approach required for today's interconnected, rapidly evolving agenda and population demands.
Government IT projects do not have a good track record of either being delivered on time, and of meeting the ongoing needs of staff and wider stakeholders. This is not to underplay the challenges of working at such a huge scale. However, many Governmental organisations struggle to create a high-performance work culture, and this does impact service and policy delivery.
While Government is in charge of setting a country's policy towards the Climate Crisis, and Governments need to move to working in a more sustainable manner. There are several reasons for this, including the need to role model positive behaviours, the huge pressures from sectors of the population to move harder and faster towards sustainable practices, the opportunities to deliver services in a new way has the potential to both improve quality and reduce costs by reconceptualising how things should be done.
Trust in Government rose at the start of the pandemic but has fallen since, and misinformation has compounded this loss of trust. The response comes from better and more efficient delivery which does a better job of listening to concerns and delivering policy responses that meet those concerns. A general trend across all developed economies in the past couple of years has been an increase in the size of the state in relation to GDP as Governments have needed to intervene to support economies through the massive shock of the pandemic. In the UK this has seen general Government spending as a proportion to GDP rise to 51.5%, compared with 48% in the USA and The Netherlands. Italy's proportion of Government spending to GDP is significantly higher at 57%.
---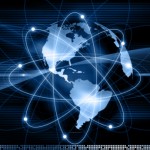 Non-Profit & Charities
In the same way as for all sectors of the economy, the charity and non-profit sector is experiencing a period of unrelenting change driven by a number of factors including digitalisation, the growing demands from donors for a demonstrable impact, services delivered with transparency and integrity, increased regulation, and the impact of environmental change. Long term trends show this sector continues to grow year on year and in the US non profits are the third largest workforce, generating $1 trillion contribution to the economy with 1.54 million registered organisations. In the UK the non-profit sector is expected to grow by over 10% in 2022 from its current turnover of $49 billion. Italy had over 350,000 registered non-profits in 2017 and saw a 28% increase in market size between 2001 and 2011, while people in the Netherlands donated over $6 billion to the country's 65,000 organisations in 2015.
There are huge opportunities to be had from improved data systems in helping to demonstrate the impact of programmes, reducing costs, increasing flexibility and improving opportunities for performance management across diffusely organised teams. This requires a significant upskilling for leaders, staff and volunteers so they can take advantage of these opportunities.
The climate crisis has created a lot more demand for support from many populations both in terms of emergency support but also from longer term less glamourous projects helping communities to increase their resilience to climate events. But many charities and non-profits also have a huge carbon footprint, presenting an opportunity for significant improvements. It is not enough for this sector to be the world's conscience. This role comes with the responsibility to be pro-active in developing the new ways of working essential to survival.
The Covid pandemic significantly impacted many charities fundraising plans, and many Governments are not increasing their aid commitments as they try to repair their finances. Charities need to move away from Government funding to developing new ways of supporting their activities. This will require increased fundraising creativity. The move seen in the UK away from grants to delivery contracts has blurred lines and blurred some lines.
Levels of volunteering have been in slow decline for many years. The pandemic did see an uptick, but the challenge lies in engaging volunteers long term commitment.
---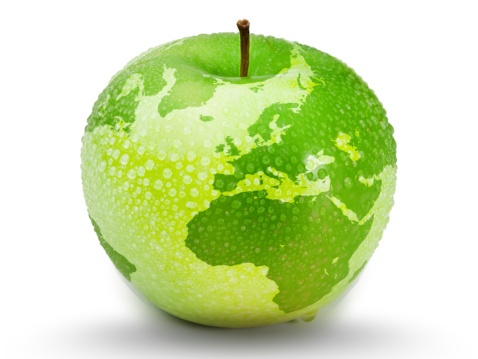 Locations
This service is primarily available within the following locations: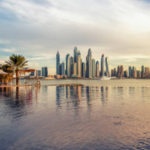 Dubai, UAE
Dubai has evolved from a regional trade hub into an aspirant global city. Unlike Abu Dhabi—which possesses over 90 per cent of the UAE's oil and gas reserves—Dubai is a post-oil state. After peaking at 410,000 barrels per day in 1991, its oil production fell sharply. As a result, Dubai became an early proponent of economic diversification, especially of construction and real estate. In 2000, Dubai ambitiously set a target to grow its gross domestic product to $30 billion by 2010, only to achieve it by 2005. Abu Dhabi and the other emirates are also making efforts to diversify their economies, looking to grow their non-oil knowledge-based sectors.
The Gross Domestic Product, 2018-2021, across the United Arab Emirates fluctuated between $360 Billion and $420 Billion USD as the oil price fluctuated and factors such as the Pandemic took hold. The resilience of the economy is seen as positive. When considering Dubai as a sole Emirate, and being post-oil state, the Gross Domestic Product has rebounded quicker than expected, to $100 Billion USD in 2020. Approximately one quarter of UAE Gross Domestic Product.
As the economies of the UAE continue to evolve and create new opportunities, there remain strong incentives for multinational and large regional organizations and conglomerates to invest in and operate from the region. The fast pace of change is underpinned by an increasing commitment to technology, digital infrastructure and building modern international hubs for business, leisure and travel.
With its high levels of diversification, Dubai has created a wealth of new opportunities in the digital and knowledge economies. Moreover, digitalization, workforce shift and application of new technologies has resulted in increased automation, which is changing the tasks that workers do and is restructuring the workforce in the process. There is an increasing value placed on higher level cognitive (abstract) tasks. Dubai is, therefore, a prime location for companies seeking to evolve digitally and for leaders who are seeking to equip themselves with the skills needed to navigate this fast-moving business environment.
As a location, Dubai bridges the space between Europe, the East, North Africa, South Asia and the Asia Pacific region. Our Digital Leadership program will provide an essential focus creating a strong organizational and personal identity for those who lead a diverse and multicultural workforce. As such, it is a great location for our Digital Leadership program to base itself and bring together knowledge leaders, business experts and executive leaders from across the world.
---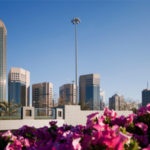 Abu Dhabi, UAE
One of the seven emirates that make up the United Arab Emirates is Abu Dhabi (UAE). With a total area of 67,340 km2 (26,000 sq mi), it is by far the biggest emirate and makes up around 87 percent of the federation's total land area. Of the seven emirates, Abu Dhabi also boasts the second-largest population. This number was predicted to be 2,120,700 in June 2011, with 439,100 (less than 21%) of them being Emirati citizens. The capital of the emirate and federation is the city of Abu Dhabi, after which the emirate was named.
Two significant events that occurred in the early 1970s had an impact on the Emirate of Abu Dhabi's standing. The first was the creation of the United Arab Emirates, with Abu Dhabi serving as the nation's political and administrative hub, in December 1971. The second was the steep rise in oil prices following the war in October 1973, which was accompanied by a change in how oil-producing nations and foreign oil companies interacted, resulting in a fast increase in oil revenues. The estimated Gross Domestic Product (GDP) for Abu Dhabi in 2014 was (EUR 0.24 trillion) AED 960 billion at today's exchange rates. Crude oil and natural gas are included in mining and quarrying, which contribute the most to GDP (58.5 per cent in 2011). The next-largest contributor is the construction sector (10.1 per cent in 2011). In 2012, GDP increased to AED 911.6 billion, or more than US$100,000 per person. According to the 2005 census, the Emirate of Abu Dhabi only makes up 34% of the overall population of the United Arab Emirates, yet it has consistently contributed around 60% of the UAE's GDP in recent years.
---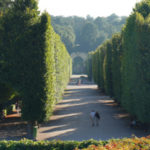 Vienna, AT
The largest city in Austria, Vienna is also one of the country's nine states. With over one-third of the nation's population living in the metropolitan region of Vienna, which has 2.9 million people, Vienna is the most populous city in Austria. It also serves as the country's cultural, economic, and political hub. It is the largest city on the Danube River and the sixth-largest city in terms of population in the European Union.
Vienna had two million residents before to the Austro-Hungarian Empire's dissolution in World War I, making it the largest German-speaking city in the world until the turn of the 20th century.
It is currently the second-largest city in Germany after Berlin.
The United Nations, OPEC, and the OSCE are just a few of the important international organizations that call Vienna home. The city is situated in the eastern region of Austria, close to the borders with Slovakia, Hungary, and the Czech Republic. Together, these areas form the European Centrope border region. Vienna is part of a 3 million-person metropolitan area that also includes the neighbouring city of Bratislava. The city's core was named a UNESCO World Heritage Site in 2001. Due to its rich musical history and the fact that many well-known classical performers, including Beethoven and Mozart, called Vienna home, Vienna is also referred to as the "City of Music." Because Sigmund Freud, the first psychotherapist in history, was born and raised in Vienna, it is also known as the "City of Dreams." Architectural ensembles abound in Vienna's historic center, including Baroque palaces and gardens and the late-19th-century Ringstraße, which is bordered with impressive structures, monuments, and parks.
Vienna is renowned for having a good standard of living. The city was placed first (in a tie with Vancouver and San Francisco) among the most livable cities in the world by the Economist Intelligence Unit in a 2005 assessment of 127 global cities. Vienna was rated below Melbourne from 2011 to 2015. Vienna was placed second out of the top 25 cities in the world to "build a base within" in Monocle's 2015 "Quality of Life Survey." Vienna was placed fourth out of the top 25 cities in the world to "build a base within" in Monocle's 2012 "Quality of Life Survey" (up from sixth in 2011 and eighth in 2010). In 2012–2013, Vienna was ranked as the world's most prosperous city by UN-Habitat. In 2007 and 2008, the city was voted first in the world for its innovation culture, and in 2014, it was ranked sixth globally (out of 256 cities) in the Innovation Cities Index, which looked at 162 factors in three categories: culture, infrastructure, and markets. Urban planners frequently utilize Vienna as a case study, and Vienna frequently holds conferences on urban planning. Vienna was the most popular location for international congresses and conventions between 2005 and 2010. Every year, more than 6.8 million people visit.
---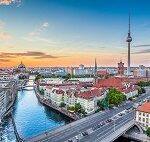 Berlin DE
Around 84 percent of all businesses in Berlin are in the service sector, which makes up the majority of the city's economy. Life sciences, transportation, ICT, media and music, media and music, advertising and design, biotechnology, environmental services, construction, e-commerce, retail, hotel business, and medical engineering are important economic sectors in Berlin.
After 1870, Berlin developed into one of Europe's biggest and most sophisticated industrial hubs. After 1900, the Berlin banking sector developed into a significant continental financial hub and was home to several illustrious banks. Due to the city's location within of East Germany during the post-World War II political split, several important companies left East Germany for West Germany. The city's shifting geopolitical fortunes between 1961 and 1989 had an impact on Berlin's economy throughout time. During the Cold War, when East Berlin suffered from socialist central planners' poor economic decisions and West Berlin was geographically separated, the city's economy slowed down. Few East German businesses also made it through the GDR's collapse and the Treuhandanstalt's attempt to privatize them.
Large service, technology, and creative sectors were once again formed in the city after German reunification in 1990. Many businesses have reopened satellite offices or second corporate headquarters in Berlin. Berlin served as the birthplace of numerous significant German corporations, including Siemens, Deutsche Bank, Lufthansa, Allianz, AEG, Telefunken, Osram, Knorr-Bremse, and Edeka.
Berlin serves as the corporate headquarters for Deutsche Bahn, a state-owned railroad.
The city is home to the business or service centers of numerous German and foreign corporations.
Among the top 20 employers in Berlin are Deutsche Bahn, Siemens, Charité and Vivantes hospitals, BVG local public transportation, and Deutsche Telekom, a provider of telecommunications services. In Berlin, Daimler makes automobiles and BMW makes motorcycles. Major pharmaceutical firms with headquarters in the city include Bayer Pharmaceuticals and Berlin Chemie.
Other noteworthy businesses with headquarters in Berlin are Axel Springer SE, 50Hertz Transmission GmbH, Transport Bombardier, Otis Germany, KPMG Germany, Bundesdruckerei, and Universal Music Germany, Lloyds Banking Group Europe, Delivery Hero, Coca-Cola European Partners Deutschland, solarisBank, N26, Vattenfall Germany, Pfizer Germany, Zalando, GASAG, HelloFresh, and Zalando.
---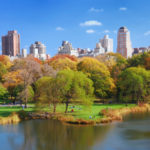 New York, NY
The most populous and diversified city in the US is New York City (the city has a population density of over 27,000 people per square mile). With practically every race and language represented in the city, New York is sometimes referred to as "the melting pot of the globe." The five boroughs that make up the city—Manhattan, Brooklyn, Queens, the Bronx, and Staten Island—were all "grouped" into one metropolis in 1898.
With a gross domestic product (GDP) of $1.7 trillion, the State of New York has the third-largest economy in the US, behind only Texas and California. If New York were a separate nation, its economy would be the twelfth largest in the world due to its size.
The greatest regional urban economy in the US and the commercial center of the world, respectively, is New York City. It is the birthplace of Wall Street and a significant center for employment in banking, finance, and insurance. New York City is a significant manufacturing hub and shipping port in addition to having a booming technological sector. It boasts a renowned arts and culture scene and is a major hub for the media and entertainment, telecommunications, legal, and advertising sectors (together with California). Our Digital Leadership curriculum is appealing to a wide audience since it is comprised of such a diverse range of industries, many of which are being significantly altered by digitalization and its effects. It applies to all firms in New York City and the rest of the state that want to succeed with their digital implementation journey.
Numerous Fortune 500 businesses with global reach, including AOL, KPMG, Omnicom, Cushman & Wakefield, and many more, have their main offices in the city. New York City boasts the largest workforce in the country with over 8.5 million residents and great transportation options to the region. With affordable housing complexes and business assistance initiatives for the second-largest startup ecosystem in the world, which promotes digital innovation and creativity, the city is also attempting to change the stereotype that it is solely a home for the wealthy.
Famously, New York City is a city that never stands still. New York City is a great place for enterprises with a technologically savvy clientele and employees because of its high levels of digital infrastructure, reasonably priced bandwidth, and concentration on bridging the digital divide for its residents. However, executives and organizations who lack a future-focused, customer-focused perspective and are not properly prepared for their digitalization implementation journey run the risk of falling behind. Our program for digital leadership will give leaders the tools they need to successfully complete this journey.
The major industries of New York are important drivers of the national and international economies in addition to those of the state. An international hub for the Americas and the rest of the world, and the ideal setting for the Digital Leadership program.
---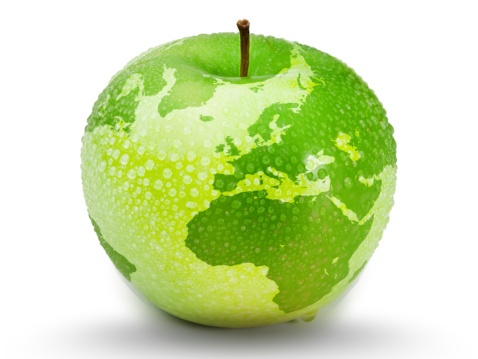 Program Benefits
Marketing
Customer experience
Sales support
Effective communication
Positioning power
Market growth
Increased ROI
Cutting edge
Accelerated growth
Improved image
Competitive advantage
Management
Increased engagement
Increased productivity
Valued skills
Innovation
Positive environment
Empowered employees
Improved communication
Leadership excellence
Increased collaboration
Happier team
Human resources
Empowered employees
Strong Communication
Improved skills
Leadership excellence
Improved management
Increased engagement
Growth mindset
High-impact teams
Greater retention
Improved culture
Testimonials
Testimonial 1
Content here…
---
Testimonial 2
Content here…
---
Testimonial 3
Content here…
---
Testimonial 4
Content here…
---
Testimonial 5
Content here…
---
More detailed achievements, references and testimonials are confidentially available to clients upon request.
---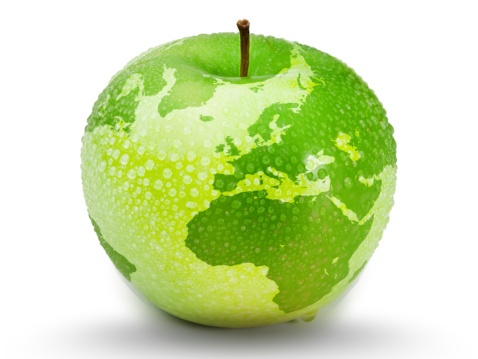 Client Telephone Conference (CTC)
If you have any questions or if you would like to arrange a Client Telephone Conference (CTC) to discuss this particular Unique Consulting Service Proposition (UCSP) in more detail, please CLICK HERE.