Operations Excellence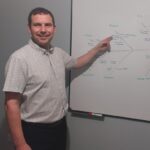 The Appleton Greene Corporate Training Program (CTP) for Operations Excellence is provided by Mr. Cody Certified Learning Provider (CLP). Program Specifications: Monthly cost USD$2,500.00; Monthly Workshops 6 hours; Monthly Support 4 hours; Program Duration 18 months; Program orders subject to ongoing availability.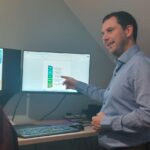 Personal Profile
Mr. Cody is a Certified Learning Provider (CLP) at Appleton Greene. He is a highly professional and accomplished individual with diverse skills and expertise. This enabled him to start a reputable consultancy business offering a comprehensive suite of business growth-enabling services across a range of diverse industries. These services encompass Engineering, Lean & Operational Excellence, Leadership Development, and Training Programs.
With a proven track record of success, Mr. Cody has demonstrated his exceptional leadership abilities and strategic acumen while fostering strategic partnerships to execute departmental and organizational initiatives and drive change. His coaching, mentoring, and training capabilities have empowered talent to develop their technical and professional capabilities, resulting in improved performance.
Mr. Cody's proficiency in financial forecasting and budgetary strategy has played a crucial role in creating and managing business strategies, including goal-setting at individual and departmental levels. He has overseen and led numerous high-value projects, encompassing technical, operational (lean), quality, validation, logistical, and behavioral aspects.
With a strong focus on Operational Excellence, Mr. Cody has spearheaded cultural engagement initiatives, driving Lean, Six Sigma, SPC, 5S, standard work, and visual management practices. He excels in resolving complex engineering problems, implementing technical process improvements, and reducing waste through data-driven improvement methodologies.
Throughout his career, Mr. Cody has been instrumental in developing and executing operational policies and procedures, particularly in the areas of quality and regulatory compliance. He has taken ownership of multiple CAPA events, quality risk management, GMP, and quality documentation, ensuring adherence to the highest standards.
Mr. Cody's extensive professional experience extends beyond his consultancy business. His previous roles include leadership at Abbott Laboratories, an American multinational medical devices and health care company, where he demonstrated his project management skills and successfully executed multifaceted projects. He had similar success in the automotive industry.
Education-wise, Mr. Cody holds a Bachelor of Science Honors Degree in Computer-Aided Manufacturing, together with educational awards in Leadership, Digitization of Manufacturing, Manufacturing Technology, Mechanical Engineering, and Agriculture. These qualifications and his continuous pursuit of knowledge have equipped him with a well-rounded skill set.
Furthermore, Mr. Cody has authored several white papers on topics related to the manufacturing industry, covering subjects such as Operational Excellence, Product and Process Lifecycle, Cost Reduction Opportunities, Effective Design Solutions, Leadership Effectiveness, and more. He is also Six-Sigma Greenbelt certified and has actively mentored other employees on their journey to certification.
Mr. Cody has participated in various professional programs and courses, including the Mindful Leader, Six-Sigma, Financial and Supervisory Excellence Programs in addition to Abbott-specific courses such as the "Fast Track 50 Program" for high-potential future leaders and the Abbott Leadership Excellence Program (LEP). He possesses extensive experience in utilizing Microsoft applications and has a passion for travel, having visited over 50 countries.
With a solid foundation of experience, knowledge, and a results-driven approach, Mr. Cody is well-equipped to contribute to the success of any business.
To request further information about Mr. Cody through Appleton Greene, please Click Here.
---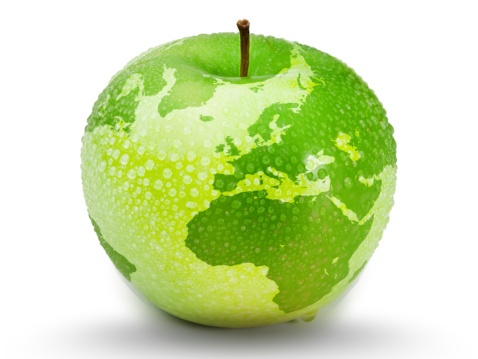 (CLP) Programs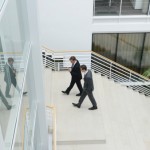 Appleton Greene corporate training programs are all process-driven. They are used as vehicles to implement tangible business processes within clients' organizations, together with training, support and facilitation during the use of these processes. Corporate training programs are therefore implemented over a sustainable period of time, that is to say, between 1 year (incorporating 12 monthly workshops), and 4 years (incorporating 48 monthly workshops). Your program information guide will specify how long each program takes to complete. Each monthly workshop takes 6 hours to implement and can be undertaken either on the client's premises, an Appleton Greene serviced office, or online via the internet. This enables clients to implement each part of their business process, before moving onto the next stage of the program and enables employees to plan their study time around their current work commitments. The result is far greater program benefit, over a more sustainable period of time and a significantly improved return on investment.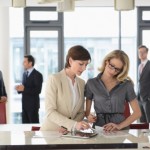 Appleton Greene uses standard and bespoke corporate training programs as vessels to transfer business process improvement knowledge into the heart of our clients' organizations. Each individual program focuses upon the implementation of a specific business process, which enables clients to easily quantify their return on investment. There are hundreds of established Appleton Greene corporate training products now available to clients within customer services, e-business, finance, globalization, human resources, information technology, legal, management, marketing and production. It does not matter whether a client's employees are located within one office, or an unlimited number of international offices, we can still bring them together to learn and implement specific business processes collectively. Our approach to global localization enables us to provide clients with a truly international service with that all important personal touch. Appleton Greene corporate training programs can be provided virtually or locally and they are all unique in that they individually focus upon a specific business function. All (CLP) programs are implemented over a sustainable period of time, usually between 1-4 years, incorporating 12-48 monthly workshops and professional support is consistently provided during this time by qualified learning providers and where appropriate, by Accredited Consultants.
---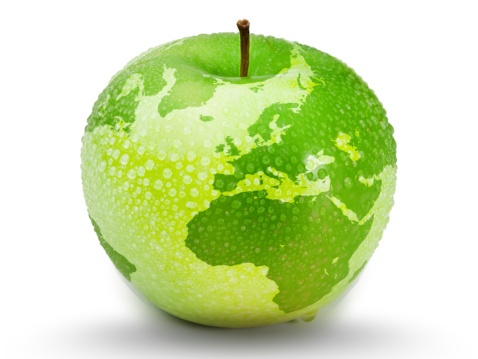 Executive summary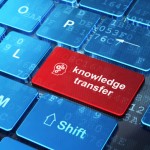 Operations Excellence
In today's fiercely competitive marketplace, every decision you make must be driven by one ultimate goal: growing your bottom line. The Operational Excellence course is your direct pathway to maximizing profitability and skyrocketing your financial success. Allow us to outline exactly why this investment will be the most transformative decision you'll make:
---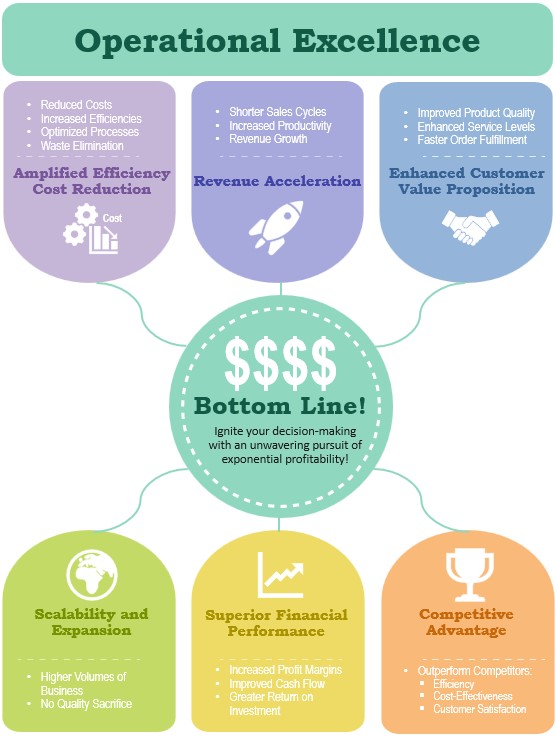 ---
• Amplified Efficiency and Cost Reduction: Operational excellence is the catalyst for unearthing operational inefficiencies and reducing unnecessary costs. Our workshops empower you to streamline processes, eliminate wasteful practices, and optimize workflows, leading to exponential increases in efficiency. Witness as your overhead shrinks, your resources are allocated more effectively, and your profitability soars.
• Revenue Acceleration: Operational excellence doesn't stop at cost reduction but drives revenue growth. By optimizing critical processes, you'll experience faster turnaround times, shorter sales cycles, and increased productivity. The result? A surge in revenue that catapults your business to new heights. Prepare to outperform your competitors and seize a larger slice of the market.
• Enhanced Customer Value Proposition: At the heart of operational excellence lies a relentless commitment to delivering exceptional value to your customers. Our program empowers you to fine-tune your operations, resulting in improved product quality, enhanced service levels, and faster order fulfillment. Witness as customer satisfaction reaches unprecedented levels, leading to increased repeat business, referrals, and brand loyalty.
• Scalability and Expansion: Your ambitions know no bounds and operational excellence will be your vehicle to unparalleled growth. Optimizing processes will unlock scalability, enabling you to efficiently handle higher volumes of business without sacrificing quality. With our expertise as your guide, you'll be primed for seamless expansion into new markets, product lines, or customer segments.
• Superior Financial Performance: Operational excellence is the backbone of sustained financial success. By adopting best-in-class methodologies, you'll consistently generate superior financial results. Expect increased profit margins, improved cash flow, and greater returns on investment. Our course ensures you'll wield the financial acumen necessary to secure a prosperous future for your business.
• Competitive Advantage: In the race for business supremacy, operational excellence propels you to the front of the pack. You'll secure a dominant market position by outperforming your competitors in efficiency, cost-effectiveness, and customer satisfaction. Stay ahead of the curve, leaving your rivals in the dust while becoming the go-to choice for customers seeking unparalleled value.
But how do we do it? While financial success is undoubtedly the crucial goal, the true power of operational excellence lies in its ability to revolutionize your organization in ways that extend well beyond the bottom line. Think of it as structurally improving the Key Process Indicators (KPIs) and strategic imperatives that your business currently has (or perhaps doesn't have!) such that the bar is raised across the board. Allow us to illustrate some examples of the benefits that await you:
---

---
• Quality and Compliance: Operational excellence places a strong emphasis on quality control and regulatory compliance. By implementing rigorous standards, you'll ensure that your products or services consistently meet or exceed customer expectations while adhering to industry regulations. Gain peace of mind knowing that your organization operates at the highest level of quality and integrity.
• Innovation and Agility: In today's rapidly evolving business landscape, adaptability is paramount. Operational excellence fosters a culture of innovation, encouraging your teams to seek creative solutions and embrace change. With newfound agility, your organization will be ready to seize opportunities, navigate challenges, and stay ahead of industry disruptions.
• Employee Empowerment and Engagement: Your employees are the lifeblood of your organization, and operational excellence empowers them to thrive. By equipping your teams with the tools and methodologies of excellence, you'll foster a culture of continuous improvement, innovation, and accountability. Experience increased employee engagement, higher job satisfaction, and reduced turnover, creating a work environment where everyone can unleash their full potential.
• Organizational Alignment and Collaboration: Operational excellence breaks down silos and promotes cross-functional collaboration. By aligning teams and departments around common goals, you'll advance a sense of unity, cooperation, and shared purpose. Experience improved communication, streamlined decision-making, and a unified workforce working together toward a shared vision.
• Streamlined Workflows and Reduced Stress: Operational excellence eliminates bottlenecks, redundancies, and unnecessary complexities that burden your teams. Through process optimization and workflow standardization, you'll streamline operations, reduce stress, and create a harmonious work environment. Expect improved collaboration, increased productivity, and a sense of clarity that allows your teams to focus on what truly matters.
• Reputation and Brand Equity: Exceptional operational performance leads to an outstanding reputation and a fortified brand. As your organization consistently delivers on its promises, customers recognize and appreciate your commitment to excellence. Your brand becomes synonymous with reliability, trust, and superior value, cementing your position as an industry leader.