Non-Profit Leadership
The Appleton Greene Corporate Training Program (CTP) for Non-Profit Leadership is provided by Ms. Anderson MBA BA Certified Learning Provider (CLP). Program Specifications: Monthly cost USD$2,500.00; Monthly Workshops 6 hours; Monthly Support 4 hours; Program Duration 12 months; Program orders subject to ongoing availability.
Personal Profile
TO BE ADVISED
To request further information about Ms. Anderson through Appleton Greene, please Click Here.
---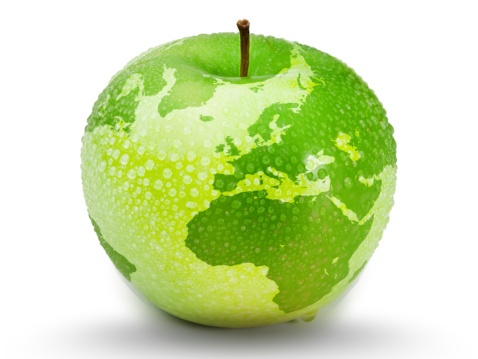 (CLP) Programs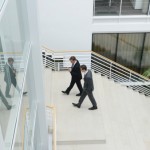 Appleton Greene corporate training programs are all process-driven. They are used as vehicles to implement tangible business processes within clients' organizations, together with training, support and facilitation during the use of these processes. Corporate training programs are therefore implemented over a sustainable period of time, that is to say, between 1 year (incorporating 12 monthly workshops), and 4 years (incorporating 48 monthly workshops). Your program information guide will specify how long each program takes to complete. Each monthly workshop takes 6 hours to implement and can be undertaken either on the client's premises, an Appleton Greene serviced office, or online via the internet. This enables clients to implement each part of their business process, before moving onto the next stage of the program and enables employees to plan their study time around their current work commitments. The result is far greater program benefit, over a more sustainable period of time and a significantly improved return on investment.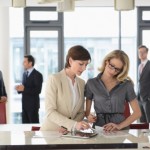 Appleton Greene uses standard and bespoke corporate training programs as vessels to transfer business process improvement knowledge into the heart of our clients' organizations. Each individual program focuses upon the implementation of a specific business process, which enables clients to easily quantify their return on investment. There are hundreds of established Appleton Greene corporate training products now available to clients within customer services, e-business, finance, globalization, human resources, information technology, legal, management, marketing and production. It does not matter whether a client's employees are located within one office, or an unlimited number of international offices, we can still bring them together to learn and implement specific business processes collectively. Our approach to global localization enables us to provide clients with a truly international service with that all important personal touch. Appleton Greene corporate training programs can be provided virtually or locally and they are all unique in that they individually focus upon a specific business function. All (CLP) programs are implemented over a sustainable period of time, usually between 1-4 years, incorporating 12-48 monthly workshops and professional support is consistently provided during this time by qualified learning providers and where appropriate, by Accredited Consultants.
---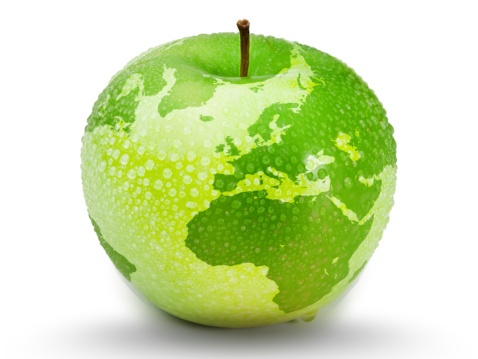 Executive summary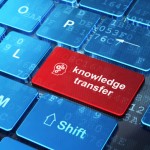 Non-Profit Leadership
Leadership can make or break an organization. Leadership in nonprofit organizations presents a specific set of challenges and hence requires a unique set of skills. Executive leadership development training can be key to growing nonprofit core competencies among board members, staff and volunteers alike. Above all, this type of training can create a team that will better serve an organization, and help the organization meet its goals.
The idea of "leadership" is the same across the private, public, and nonprofit sectors. Good leadership is anchored in the ability to achieve building and sustaining the engagement of people to accomplish something – together. The nonprofit sector requires people who have been engaged, are currently engaged, and want to remain engaged for personal and team accomplishment.
Leadership in nonprofit organizations is critical, and there are some unique elements associated with leadership in the nonprofit sector. A primary difference in nonprofit leadership is that it takes both paid and unpaid people to fulfill the mission. An example: most for-profit organizations and governmental organizations engage their people through employment, while most non-profits engage their people through voluntarism. Hence, a nonprofit leader must operate from a different definition of equity than a business owner.
Why is equity important? Community equity is both financial and nonfinancial. There is a social value to the work of non-profits that can't be calculated solely using a financial value equation taught in most business schools. There is also an in-kind income stream that for-profits don't measure, which is the "value" of people's volunteered time, donated goods, and pro-bono expertise. The nonprofit leader provides a social return on investment, rather than a financial return that these same individuals would be seeking from an investment in a business. Non-profit leaders have to engage constituents to not only create a positive return on investment for the organization, but must also work equally hard to show a measurable social bottom line or social profit resulting from the work.
The nonprofit has less control over some variables in its impact, because it occurs in a community instead of inside a warehouse or manufacturing plant. Leadership is a life-long learning process for any professional whether she/he is employed by a corporation, by government or by a nonprofit.
Non-profit groups are real-time learning laboratories for leadership development. People learn to lead communities, manage businesses highly dependent on voluntary contributions, and advance societal concerns. In this sector, leaders take time to help the public understand the complexities of social issues. They work effectively with diverse groups of people. They learn best practices of nonprofit and community leadership. They make prudent financial decisions in the best interest of their group. Emerging leaders often choose the nonprofit sector as a career because of the life-long learning opportunity, and the chance to learn to lead more effectively.
---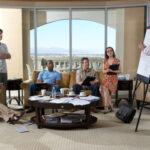 Current Position
Despite an increase in nonprofit leadership development over the past 15 years, misunderstandings and misperceptions still remain. Many nonprofit groups think leadership development is too expensive, that it's all about training and no action, that it's a "nice but not necessary" employee benefit, or that executives should focus on other things.
But these groups have it wrong – wrong enough to seriously upend their vision and mission. After years of working in the nonprofit sector and helping non-profits develop strong leadership, I believe these are the five most important things every nonprofit executive needs to know:
Leadership development provides high returns on investment (ROI)
The data is available, clear and compelling: many studies have demonstrated the very high ROI of effective human capital management and leadership development initiatives. Dozens of other studies encompassing a diverse set of organizations (including non-profits, for-profit companies, and public sector organizations), spanning countries worldwide, and across dozens of diverse fields (such as health care, education, media, and manufacturing) all point to the same conclusion. The headline of these studies is clear: Investing in an organization's human capital management and leadership development capabilities pays for itself and continues to produce tangible benefits that far exceed the costs.
Strengthening leaders results in more mission impact, higher revenues, lower costs, and greater stability
A high ROI is not just a financial concept. Strengthening leadership development produces concrete improvements in the areas non-profits care most about. Investing in leadership development isn't a distraction from programs; it's how you ensure that your organization achieves its potential impact.
Leadership development dollars are spent inefficiently
Over the past 60 years, corporations have invested billions of dollars studying and refining how to most effectively develop current and future leaders. What has emerged is a handful of best-practice principles that run through all the best programs at both corporations and non-profits. Unfortunately, only a small number of non-profits are practicing and sharing these guidelines. Experts have discovered that about 70 percent of learning happens on the job through carefully chosen assignments, 20 percent happens as managers help employees succeed in those assignments, and only 10 percent happens through formal training. Yet most non-profits focus leadership development resources on the most expensive – and smallest – part: the 10 percent allocated for training, materials, conferences, and sabbaticals—all-important, but insufficient on their own. Non-profits need to learn how to take advantage of these kinds of principles so that they can get the most from limited leadership development resources.
Non-profits can achieve high-quality leadership if they lead courageously
Designing and implementing a highly effective leadership development program is simple – it is also quite hard. Hard, because it requires courage. A great program will create a deep pool of talent and ready successors for important roles. It can be unnerving to work with one or more people on the staff or board who will be ready to take your place; being indispensable is much more comfortable. Great leadership development programs often move developing leaders into a variety of roles to provide a breadth of learning opportunities. It takes courage to move an employee from a role in which she/he is highly successful to another where she/he is less proven, even if it is the right development opportunity. Great leadership development programs also tend to focus limited resources on employees who are considered the most capable of becoming future leaders. It takes courage to choose which of your employees is going to get outsized attention because of her/his high leadership potential, and which will not. Finally, it takes courage to invest in leadership initiatives when making payroll is in question.
Non-profits can make big improvements right now
Even with limited or no additional funding, non-profits can make immediate progress on leadership development. If there is time to do just one thing, recruit an experienced executive with expertise in leadership development and succession management onto your board, and have them lead this important initiative.
---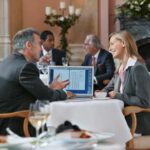 Future Outlook
What kind of leaders will the nonprofit sector need over the next twenty years? There are very few certainties about the future. While change is inevitable, successful organizations that address the importance of emotions, creativity, communication, social justice, adapting, context, and time will be better positioned to thrive. Successful organizations will focus on analysis, strategy, and scenario planning.
Recent studies found that three out of four executive directors planned to leave their positions within three years. The major reasons they cited were lack of adequate compensation, burnout, overwhelming fundraising responsibilities, and a fear that they would not be able to retire properly.
The struggle to find replacement executive directors is just one symptom of a problem that is holding the sector back from achieving its full potential. For decades, non-profits have been built around an idea that leadership should come from either a single individual or a small group. This leads to the consolidation of responsibility and power in the people who occupy those positions and the creation of positions within organizations that demand long hours, compromised personal lives, and distance from personally fulfilling client and program work in order focus on administration.
This insular view of leadership also makes it hard to see the leadership qualities exhibited on a daily basis by people in all positions within our organizations. Instead of harnessing everyone's ability to lead, envision, and create, organizations ask staff to follow the few who assume a great burden.
The key to this new organizational framework is mutual empowerment and peer accountability. With mutual empowerment, space is created for each other to discover and pursue opportunities that synergize to achieve the outcomes of the organization. With peer accountability, we build intentional relationships to ensure that our activities are aligned and we are all fulfilling our commitments. How can this occur? Organizations must replace the inefficient structure of hierarchy, with the dynamic structure of peer co-creation.
Research shows that distributing leadership throughout an organization can create organizations that are more effective at advancing their mission, more adaptable and responsive to complex systems, more accountable to their communities, and more fun. As younger staff members express frustration over decision-making, hierarchical structures, communication, transparency, a culture of sacrifice, and lack of change, worker self-direction addresses the most significant obstacles to a generational leadership transition. Worker self-direction also presents new possibilities for the impact of the sector.
Work/life balance is often a challenge for people in traditional leadership roles such as nonprofit executive directors. In a worker self-directed nonprofit, aspects of the ED's role and other roles where responsibility and power are highly concentrated (such as fundraising and strategic planning) are redistributed across the organization. Staff also has the opportunities to set employment policies that apply to them and have a say in what work the organization takes on. This empowers people to create arrangements that actually work for them.
People are looking for fulfilling; meaningful lives filled with all sorts of experiences and opportunities for themselves and those close to them. Money is an important aspect of what enables an enjoyable and meaningful life, but it is not the goal in and of itself. The nonprofit sector knows this well; it is filled with people who have voluntarily accepted lower pay in exchange for the emotional, spiritual, and social benefits of doing work to make the world a more just and sustainable place.
Worker self-directed non-profits enable staff to organize their labor and compensation in a way that is sufficient and sustainable for them. By choosing when and where they work, staff regains a tremendous amount of autonomy over their lives.
---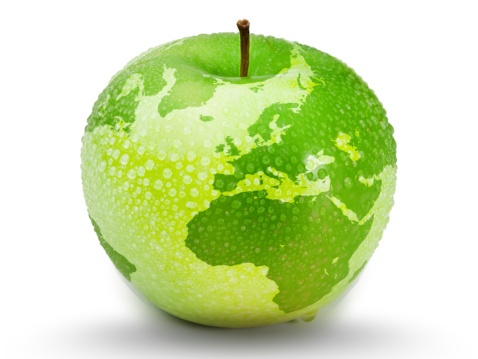 Curriculum
Non-Profit Leadership – Part 1- Year 1
Part 1 Month 1 Leading Vs. Managing
Part 1 Month 2 Time Management
Part 1 Month 3 Leadership Styles
Part 1 Month 4 Conflict Resolution & Problem Solving
Part 1 Month 5 Purposeful Communication
Part 1 Month 6 Coaching Up
Part 1 Month 7 Leadership Mistakes
Part 1 Month 8 Performance Coaching
Part 1 Month 9 Culture of Engagement
Part 1 Month 10 Change Management
Part 1 Month 11 Leading by Example
Part 1 Month 12 Non-Profit Leadership Core Competencies
---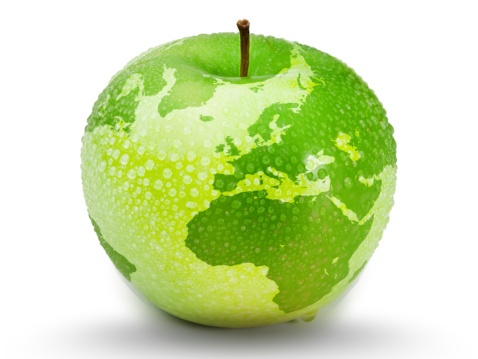 Program Objectives
The content below represents the Key Program Objectives (KPO) for the Appleton Greene Non-Profit Leadership corporate training program.
Non-Profit Leadership – Year 1
Part 1, Month 1 – Leading Vs. Managing
The main difference between leaders and managers is that leaders have people follow them while managers have people who work for them. A successful nonprofit executive needs to be both a strong leader and manager to get their team on board to follow them towards their vision of success. Leadership is about getting people to understand and believe in your vision and to work with you to achieve your goals, while managing is more about administering and making sure the day-to-day things are happening as they should.
While there are many traits that make up a strong leader, some of the key characteristics are:
Honesty & Integrity: are crucial to get your people to believe you and buy in to the journey you are taking them on
Vision: know where you are, where you want to go and enroll your team in charting a path for the future
Inspiration: inspire your team to be all they can by making sure they understand their role in the bigger picture
Ability to Challenge: do not be afraid to challenge the status quo, do things differently and have the courage to think outside the box
Communication Skills: keep your team informed of the journey, where you are, where you are heading and share any roadblocks you may encounter along the way
Some of the common traits shared by strong managers are:
Being Able to Execute a Vision: take a strategic vision and break it down into a roadmap to be followed by the team
Ability to Direct: day-to-day work efforts, review resources needed and anticipate needs along the way
Process Management: establish work rules, processes, standards and operating procedures
People Focused: look after your people, their needs, listen to them and involve them
In order for you to engage your staff in providing the best service to your guests, clients or partners, you must enroll them in your vision and align their perceptions and behaviors. You need to get them excited about where you are taking them while making sure they know what's in it for them. With smaller organizations, the challenge lies in making sure you are both leading your team as well as managing your day-to-day operation. Those who are able to do both will create a competitive advantage. Are you both a leader and a manager? What would your staff say if you were to ask them?
When you are promoted into a role where you are managing people, you don't automatically become a leader. There are important distinctions between managing and leading people. Here are nine of the most important differences that set leaders apart:
1. Leaders create a vision, managers create goals: Leaders paint a picture of what they see as possible and inspire and engage their people in turning that vision into reality. They think beyond what individuals do. They activate people to be part of something bigger. They know that high-functioning teams can accomplish a lot more working together than individuals working autonomously. Managers' focus on setting, measuring and achieving goals. They control situations to reach or exceed their objectives.
2. Leaders are change agents, managers maintain the status quo: Leaders are disrupters. Innovation is their charge. They embrace change and know that even if things are working, there could be a better way forward. And they understand and accept the fact that changes to the system often create waves. Managers stick with what works, refining systems, structures and processes to make them better.
3. Leaders are unique, managers copy: Leaders are willing to be themselves. They are self-aware and work actively to build their unique and differentiated personal brand. They are comfortable in their own shoes and willing to stand out. They're authentic and transparent. Managers mimic the competencies and behaviors they learn from others and adopt their leadership style rather than defining it.
4. Leaders take risks, managers control risk: Leaders are willing to try new things even if they may fail miserably. They know that failure is often a step on the path to success. Managers work to minimize risk. They seek to avoid or control problems rather than embracing them.
5. Leaders are in it for the long haul, managers think short-term: Leaders have intentionality. They do what they say they are going to do and stay motivated toward a big, often very distant goal. They remain motivated without receiving regular rewards. Managers work on shorter-term goals, seeking more regular acknowledgment or accolades.
6. Leaders grow personally; managers rely on existing, proven skills: Leaders know if they aren't learning something new every day, they are falling behind. Leaders remain curious and seek to remain relevant in an ever-changing world of work. They seek out people and information that will expand their thinking. Managers may double down on what made them successful, perfecting existing skills and adopting proven behaviors.
7. Leaders build relationships, managers build systems and processes: Leaders focus on people – all the stakeholders they need to influence in order to realize their vision. They know who their stakeholders are and spend most of their time with them. They build loyalty and trust by consistently delivering on their promise. Managers focus on the structures necessary to set and achieve goals. They focus on the analytical and ensure systems are in place to attain desired outcomes. They work with individuals and their goals and objectives.
8. Leaders coach, managers direct: Leaders know that people who work for them have the answers or are able to find them. They see their people as competent and are optimistic about their potential. They resist the temptation to tell their people what to do and how to do it. Managers assign tasks and provide guidance on how to accomplish them.
9. Leaders create fans, managers have employees: Leaders have people who go beyond following them; their followers become their raving fans and fervent promoters – helping them build their brand and achieve their goals. Their fans help them increase their visibility and credibility. Managers have staff that follow directions and seek to please the boss.
---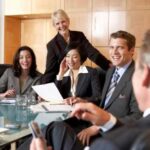 Part 1, Month 2 – Time Management
The day-to-day whirlwind of activity in organizations makes it very difficult for leaders to ensure that their teams are working on what's most important. That's why guarding your time and managing it well is crucial to your success. It's not just about getting it all done – it's also about avoiding burnout and having a sense of contentment and accomplishment at the end of the day.
The more responsibility we have, the more people need our time. As we progress in our careers we're often in more meetings, on more calls, need to have more one-to-ones, and we have more areas across the business we need to stay on top of and drive… there just seems to be more. But the time we have doesn't change. So how do the best leaders make it all work? This course teaches leaders how to heighten productivity by focusing on what matters most to drive the team and business forward.
Plan realistic reactive time
It's tempting and seems sensible to plan 100% of our day. I frequently ask coaching clients, "What percentage of your day on average is reactive?" That is, how much time is taken up by things that arise on the day, which genuinely need your attention and input? The answer is usually between 40–60%. So, by engaging in the discipline of only planning the remaining 60-40% and leaving the rest free for the reality of necessary reaction, we can build a calendar that is sustainable.
Respond realistically
How do we find this extra time so that we can build in substantial necessary reactive time? One way is to push out deadlines even by a day or two. When a donor, asks, "When could we get that?" we often answer habitually with the soonest possible time we could get it to them, taking into account our other commitments in our calendar. But we haven't built in our necessary commitment to reactive time. Suggesting a day or two later, or a week or two later, is often surprisingly met with the response, "That's fine, thanks." Then we can deliver before expected deadlines and still build a little extra time in for our reactive realities.
Avoid the 25-minute meeting rule
People are regularly in meetings that last too long, often with little that directly involves them. One response can be to instigate a 25-minute maximum (or similar) meeting rule. But this seeming quick fix can undermine collaboration and creativity, which typically requires longer, giving people space to brainstorm. Instead, address the root of the problem and challenge managers to ensure and continually check the right people are in the room and encourage people to take some conversations "off-line."
Carve out your best brain time
We all know when our best brain time is – when we have our most productive time for getting heavy thinking work done. For many it is in the morning. Whenever your personal best time is, plan your day to give yourself these energizing windows. If others arrange your calendar, ensure they know to block out this time, and in the case of the organization-wide shared calendar, add this window, as a calendar event to avoid others filling it up with meetings that may not be a priority or the best time for you.
Answer, "Yes…"
It's easy to get frustrated with constant interruptions when in the middle of some work, yet we know people interrupting often genuinely need our input. We can easily unintentionally follow, "Do you have a minute?" with, "No, I'm really busy" or "Yes" but with an accompanying facial expression that shows our frustration or we don't look up from our computer. Great leaders answer either, "Yes, sure" and give their full attention, or "Yes, I'd be happy to chat, let's find a time" and make plans for when it will work. The best leaders are proactive and purposeful about their day, every day. It enables them to use their best brain time, ensure interactions with team are positive and productive, and are energized knowing that they run their diary – not it runs them.
Short list of top priorities
What do you want to get done today? What do you want to get done this week? Write down (with a pen and paper) the most important three or five tasks that come to your mind. Make sure you break your list down to the task (not project) level. Give yourself clear deadlines. Spend about 15-30 minutes to attack this list at the beginning of each day, before unexpected tasks pop up to steal your time and attention. Physically cross things off your list as you achieve them to give yourself a moment of gratification that will propel you onto your next task. Alternatively, you could make a list at the end of the day of all the things you actually got done. This way you focus on what you accomplished versus what you did not. For some people, this is more motivating.
Stop constantly checking your email
Don't be a slave to your email inbox. Have regular times when you read and reply to messages, and resist the temptation to respond to the email pings and pop-ups that will inevitably alert you day and night. If you're unable to quit checking your inbox throughout the day, consider turning off push notifications and other alerts. Silence your phone when you go to bed or leave it in another room to avoid late night or early morning checking. Communicate your "electronically available" times to your co-workers and employees. Let them know that you'll only be replying to emails during these hours. Ask them to only call or text you with "urgent" issues during your "offline" hours.
Create reusable text
Do you frequently write the same chunk of text in many of your emails or written correspondence? Create reusable text blocks that you can add to your email or Word document instead! Write it once and then save it as reusable text. When you need it, you can add it to your email or collateral piece without rewriting the whole thing.
Organize email
Part of spending less time in your inbox is having an organized inbox. Delete emails you'll never want to read again. Unsubscribe from recurring emails you don't actually read. Use labels, folders and categories to organize your inbox. Consider using broad categories like "Action Items," "Waiting," "Reference," and "Archives." If you're good at staying on top of your folders – particularly your "Action" and "Waiting" folders – you could use them as a daily to-do list. Set up some "rules" that automatically sort your email into particular folders as soon as it comes in. Outlook, Gmail and many other email readers allow you to do this. Use a helpful app like Boomerang for Gmail. This one lets you write an email draft and schedule it to send later, "boomerang" a message to disappear from your inbox and come back when you actually need to address it, and get a reminder if you haven't gotten a reply from someone after X number of days.
Use your calendar wisely
Use a calendar that is accessible on all your devices and desktop to keep you in sync. Be committed to transferring any appointments you quickly record on paper onto your main calendar. Schedule specific times to complete a project or task. Most electronic calendars also let you create several overlapping calendars, like Personal and Work. This is a nice feature to use so that you can make sure you don't double-book yourself, while still having the ability to hide certain calendars and focus solely on the rest.
Ask clarifying questions at the start of a meeting
It's hard to get anything else done when you spend most of your day in meetings. Make your meetings more efficient and productive by clarifying the goals and objectives of the meeting at the start. What are you looking to achieve? Agreement? Brainstorming? A list of action items?
Asking these questions to yourself and then the group about meeting goals can keep everyone on track.
Book meetings for less time than you think they will take
If extra meeting time is available, people tend to stretch things out. If there's a sense of urgency about squeezing everything into a shorter amount of meeting time, people tend to get to the meat of the matter and wrap up their points quicker. Remember, if at the end of the meeting time attendees still have questions or concerns, you can always meet with them one-on-one or schedule a follow-up meeting.
Book all of your meetings back-to-back
Whenever possible, set meetings up back-to-back so that the rest of your day is left in one solid chunk. It's difficult to really concentrate on something when you're anticipating your next meeting. And you're less likely to produce your best work if you constantly have put it down to go to a meeting. You never have a chance to get into a good groove. Most importantly, don't adopt a timesaving process that works for someone else but not for you. If any of these strategies feel forced or unnatural, don't hesitate to try something else. Find what habits work for you. Don't feel guilty about abandoning a strategy that doesn't suit your needs.
---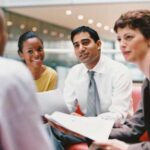 Part 1, Month 3 – Leadership Styles
At some point in your career, you may take on a leadership role in some capacity. Whether you're leading a meeting, a project, a team or an entire department, you might consider identifying with or adopting a defined leadership style.
Most professionals develop their own style of leadership based on factors like experience and personality, as well as the unique needs of their company and its organizational culture. While every leader is different, there are 10 leadership styles commonly used in the workplace.
In this course, we will cover the 10 most common leadership styles and provide examples and common characteristics of each to help you determine which leadership style you most identify with.
The importance of developing a leadership style
In a recent survey, 55% of employers cited asking about leadership skills in an interview as the most accurate evaluation of a candidate's ability to succeed in a role. As you develop leadership skills, you'll likely use different processes and methods to achieve your nonprofit's objectives and meet the needs of the employees who report to you. To be effective as a manager, you might use several different leadership styles at any given time.
By taking the time to familiarize yourself with each of these types of leadership, you might recognize certain areas to improve upon or expand your own leadership style. You can also identify other ways to lead that might better serve your current goals and understand how to work with managers who follow a different style than your own.
Here are 10 of the most common leadership styles:
1. Coaching style
2. Visionary style
3. Servant style
4. Autocratic style
5. Laissez-faire or "hands-off" style
6. Democratic style
7. Pacesetter style
8. Transformational style
9. Transactional style
10. Bureaucratic style
Coaching leadership style
A coaching leader is someone who can quickly recognize their team members' strengths, weaknesses and motivations to help each individual improve. This type of leader often assists team members in setting smart goals and then provides regular feedback with challenging projects to promote growth. They're skilled in setting clear expectations and creating a positive, motivating environment. The coach leadership style is one of the most advantageous for employers as well as the employees they manage. Unfortunately, it's often also one of the most underutilized styles—largely because it can be more time-intensive than other types of leadership.
Visionary leadership style
Visionary leaders have a powerful ability to drive progress and usher in periods of change by inspiring employees and earning trust for new ideas. A visionary leader is also able to establish a strong organizational bond. They strive to foster confidence among direct reports and colleagues alike. This type of leadership is especially helpful for small, fast-growing organizations, or larger organizations experiencing transformations or corporate restructuring.
Servant leadership style
Servant leaders live by a people-first mindset and believe that when team members feel personally and professionally fulfilled, they're more effective and more likely to produce great work regularly. Because of their emphasis on employee satisfaction and collaboration, they tend to achieve higher levels of respect. A servant leader is an excellent leadership style for organizations of any industry and size but is especially prevalent within non-profits. These types of leaders are exceptionally skilled in building employee morale and helping people re-engage with their work.
Autocratic leadership style
Also called the authoritarian style of leadership, this type of leader is someone who is focused almost entirely on results and efficiency. They often make decisions alone or with a small, trusted group and expect employees to do exactly what they're asked. It can be helpful to think of these types of leaders as military commanders. This leadership style can be useful in organizations with strict guidelines or compliance-heavy industries. It can also be beneficial when used with employees who need a great deal of supervision—such as those with little to no experience. However, this leadership style can stifle creativity and make employees feel confined.
Laissez-faire or hands-off leadership style
This leadership style is the opposite of the autocratic leadership type, focusing mostly on delegating many tasks to team members and providing little to no supervision. Because a laissez-faire leader does not spend their time intensely managing employees, they often have more time to dedicate to other projects.
Managers may adopt this leadership style when all team members are highly experienced, well-trained and require little oversight. However, it can also cause a dip in productivity if employees are confused about their leader's expectations, or if some team members need consistent motivation and boundaries to work well.
Democratic or participative leadership style
The democratic leadership style (also called the participative style) is a combination of the autocratic and laissez-faire types of leaders. A democratic leader is someone who asks for input and considers feedback from their team before making a decision. Because team members feel their voice is heard and their contributions matter, a democratic leadership style is often credited with fostering higher levels of employee engagement and workplace satisfaction. Because this type of leadership drives discussion and participation, it's an excellent style for organizations focused on creativity and innovation—such as the technology industry.
Pacesetter leadership style
The pacesetting leadership style is one of the most effective for driving fast results. These leaders are primarily focused on performance. They often set high standards and hold their team members accountable for hitting their goals.
While the pacesetting leadership style is motivational and helpful in fast-paced environments where team members need to be energized, it's not always the best option for team members who need mentorship and feedback.
Transformational leadership style
The transformational leadership style is similar to the coach-style in that it focuses on clear communication, goal-setting and employee motivation. However, instead of placing the majority of the energy into each employee's individual goals, the transformational leader is driven by a commitment to organizational objectives. Because these types of leaders spend much of their time on the big picture, this style of leading is best for teams that can handle many delegated tasks without constant supervision.
Transactional leadership style
A transactional leader is someone who is laser-focused on performance, similar to a pacesetter. Under this leadership style, the manager establishes predetermined incentives—usually in the form of monetary reward for success and disciplinary action for failure. Unlike the pacesetter leadership style, though, transactional leaders are also focused on mentorship, instruction and training to achieve goals and enjoy the rewards.
While this type of leader is great for organizations or teams tasked with hitting specific goals, such as sales and revenue, it's not the best leadership style for driving creativity.
Bureaucratic leadership style
Bureaucratic leaders are similar to autocratic leaders in that they expect their team members to follow the rules and procedures precisely as written.
The bureaucratic leadership style focuses on fixed duties within a hierarchy where each employee has a set list of responsibilities, and there is little need for collaboration and creativity. This leadership style is most effective in highly regulated industries or departments, such as finance, healthcare or government.
---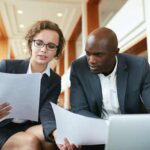 Part 1, Month 4 – Conflict Resolution & Problem Solving
Conflict management is defined as the ability to identify and handle conflicts efficiently and fairly. Leaders must deal with conflict management on a daily basis. It is important for leaders to remember to deal with the situation – and not be tempted to become involved in nonrelated issues. Leaders must ensure they continuously communicate with their team as well as articulate a vision. The impact of conflict in the workplace can result in a disruption of the effectiveness of employees and slow the achievement of organizational goals. Leaders are often challenged with navigating seamlessly through conflict. Identification of the conflicting source using a thorough assessment of the situation is essential.
This course teaches conflict types, behaviors and reasons, and the five methods of dealing with conflict. A key outcome of the course is the development of conflict resolution strategies for current workplace challenges.
Some important leadership strategies for dealing with conflict management include the following:
Act Responsibly
A leader must act responsibly when handling conflict. If the leader is not responsible, respect for the leader may be affected.
Diagnose the conflict
Diagnosis of the conflict begins with a thorough assessment of the situation. It is important for leaders to remember not to avoid the issue. The leader must make attempts to minimize or neutralize the conflict. The leader must remember they are not in a popularity contest and not all decisions will be supported by everyone. Before acting, the leader must ensure there is proof of wrongdoing. It is important not to create unnecessary conflict and not to wait until the situation is beyond repair. If the leader waits too long to act, others will feel the leader is hesitant to make decisions.
Maintain boundaries
A leader must assist and support others in maintaining boundaries. Additionally, the leader must possess enough self-awareness to keep themselves from crossing lines. An ongoing awareness of boundaries will help assist in establishing standards to prevent further conflict.
Respect differences
As opposed to influencing, the leader must respect the unique skills of those. Far too often, a leader sides with those they trust the most and do not venture out to capture the diverse skills of their employees. A leader must work to appreciate the gifts everyone brings to the workplace.
Identify a goal
Leadership includes doing things others do not like to do. This includes conflict resolution. The leader must be careful when addressing only one person's point of view. The leader must gather information, develop their own self-awareness, and be ready for the unexpected. A goal for managing conflict should be identified and strategies specific to achieving the identified goal should be implemented. This strategic approach can assist the leader in staying on task and resolving the issue at hand.
Conflict management is an ongoing job duty of a leader. Developing skills in managing conflict in the workplace through self-awareness, communication, respect, and appreciation for others skill set are important aspects of the leader's role in ensuring conflict is managed and organizational goals are prioritized.
---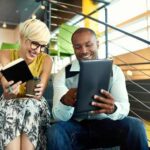 Part 1, Month 5 – Purposeful Communication
The key to becoming a great leader has always been being skilled in communication. Especially today, when communication channels are rapidly increasing and the need for connectivity between a leader and their employees is in high demand, effective leadership communication is a definitive cornerstone to business success. If you want to be able to implement changes and produce real business results for your company, you first need to learn the skills necessary to have effective workplace conversations.
Looking at effective workplace communication as a 2-way street is important, but it also glazes over some of the complexities involved in communication itself, particularly from a leadership perspective. Effective leadership communication is far from a new business buzz phrase. Rather, it describes a particular approach to workplace communication that has a clear and critical impact on an organization's bottom line.
Leadership communication consists largely of messages related to a company's culture and core values. These messages are significant to the key stakeholders of the company, including the employees, customers, strategic partners, shareholders, and media. When it comes to communications from leaders, they are critical because of their direct impact on this relayed message regarding the organization's vision, mission, and transformations. The most important goal of leadership communication is to cultivate a sense of trust in the workplace through the messaging coming from leaders, keeping employees engaged and focused in the right direction.
Communication is a core leadership function; meaning effective workplace communication and effective leadership are closely intertwined. An effective leader needs to be a skilled communicator, applying that skill in relationships at the organizational level, in larger communities and groups, and sometimes even on a global scale. According to statistics, 57% of employees report not being given clear directions, and as much as 69% of managers are not comfortable communicating with their employees in general.
The problem here goes beyond managers lacking confidence or the skill levels necessary to be successful business leaders. Rather, leaders who are falling short in the communications department will have a direct negative impact on employee satisfaction, motivation, and productivity levels. Without effective leadership communication in place, a leader cannot and should not expect their employees to be engaged and connected in the workplace, introducing a host of other detrimental impacts on the success of the business.
Keeping employees motivated and driven towards success should remain a top priority for any leader. But, in order to inspire and motivate in the first place, business leaders need to establish and foster a strong line of communication. As a leader, you need to think with clarity, express ideas, and disseminate information to a multitude of audiences. A good leader can handle the rapid flows of information that circulate within the organization, and between customers, partners, and any other stakeholders. Essentially, maintaining strong leadership communication within the workplace is the key to keeping your business not just afloat, but thriving in the industry as a whole.
Fostering strong lines of communication as a leader introduces a particular set of goals that differ largely from the business skill of general communication. As a leader, it is your responsibility not only to have good basic communication skills, but also to ensure that the lines of communication you open within your business cover the following leadership goals:
• Align employees with the company culture.
• Align employees with the company's strategic goals.
• Build trust within the workplace.
• Maintain employee engagement.
• Encourage two-way conversations and open dialogue.
• Promote employee collaboration and teamwork.
• Keep employees informed.
• Communicate any upcoming changes effectively and in a timely manner.
• Prevent internal miscommunications.
• Disseminate important information and make it available to employees.
---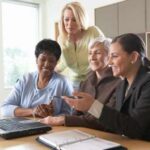 Part 1, Month 6 – Coaching Up
The premise of "coaching up" enhances a leader's understanding of what coaching is and helps leaders overcome common misconceptions and limitations about their role as a coach. This course introduces a six-step process that serves as a framework for coaching. A key area of focus in this workshop is how to Coach for Growth. Two key messages in the course are: coaching is a style of communication, and, coaching starts with question.
Most people begin successful careers by developing expertise in a technical, functional, or professional domain. Doing your job well meant having the right answers. If you could prove yourself that way, you'd rise up the ladder and eventually move into people management—at which point you had to ensure that your subordinates had those same answers.
As a leader, you knew what needed to be done, you taught others how to do it, and you evaluated their performance. Command and control was the name of the game, and your goal was to direct and develop employees who understood how the business worked and were able to reproduce its previous successes.
Not today. Rapid, constant, and disruptive change is now the norm, and what succeeded in the past is no longer a guide to what will succeed in the future. Twenty-first-century leaders simply don't (and can't!) have all the right answers. To cope with this new reality, organizations are moving away from traditional command-and-control practices and toward something very different: a model in which leaders give support and guidance rather than instructions, and employees learn how to adapt to constantly changing environments in ways that unleash fresh energy, innovation, and commitment.
The role of the leader, in short, is becoming that of a coach. This is a dramatic and fundamental shift. Over the past decade, I've seen organizations transforming themselves for the digital age. I've discerned it from executive directors and coaching clients who have told me about the leadership skills they want to cultivate in themselves and throughout their organizations. I've noticed that more and more of the non-profits I work with are investing in training their leaders as coaches. Increasingly, coaching is becoming integral to the fabric of a learning culture—a skill that good leaders at all levels need to develop and deploy.
When I talk about coaching, I mean something broader than just the efforts of consultants who are hired to help executives build their personal and professional skills. That work is important and sometimes vital, but it's temporary and executed by outsiders. The coaching I'm talking about—the kind that creates a true learning organization—is ongoing and executed by those inside the organization. It's work that all leaders should engage in with all their people all the time, in ways that help define the organization's culture and advance its mission. An effective leader-as-coach asks questions instead of providing answers, supports employees instead of judging them, and facilitates their development instead of dictating what has to be done.
---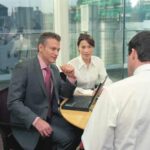 Part 1, Month 7 – Leadership Mistakes
Leadership is defined as engaging other people to deliver desired results. This course provides a forum to help leaders learn more about how to do that. A leader's role in leading people is critical to success both in terms of employee engagement and business results.
Through the introduction of three foundational models, leaders are challenged to step back and think about not only the kind of leader they want to be, but also the kind of person they want to be. With this foundation set, this course explores the reasons for and consequences of the seven most common mistakes leaders make and how to overcome them.
All leaders make mistakes. To be human means to mess up once in a while. But the difference between good leaders and great ones lies in how they handle those mistakes.
What are you modeling to those around you when you make a mistake? Your team will be watching, and what they see will affect their relationship with you and the level of trust they hold for you, so it's important to get it right. There are several ways you can demonstrate great leadership when you make a mistake:
1. Acknowledge your mistakes – Never try to cover up or blame others for what went wrong. If you messed up, admit it and own it. It doesn't have to be a big deal–simply acknowledge your responsibility and move on. Insecure leaders may be afraid of looking weak, but not admitting their mistake makes them look worse and costs them respect. I believe that in leadership, vulnerability is the ultimate strength. Admitting your mistakes earns you the respect of those you lead and makes your leadership human.
2. Learn from your mistakes – Once you learn from your mistakes, don't repeat them. As the old saying goes, when you repeat a mistake it is not a mistake anymore but a decision. The nature of great leadership lies in accepting risks, trying new things, and taking big chances, looking for the limits of what's possible. And the best leaders know creativity often means breaking rules, making mistakes and learning along the way. Mistakes are among the greatest teachers, and working to understand your mistakes is one of the best forms of self-education. Creativity is allowing yourself to make mistakes; leadership is learning from them.
3. Teach others from your mistakes – The times in our lives when we feel we have the least power can actually be the times we have the most–when we can affirm or redefine who we are and what we believe, and make choices that help others benefit from our experiences, good and bad. When you make mistakes, make a point of teaching others what you've learned. Doing so builds connection and trust. The best leaders are the great teachers, coaches, and guides who show us the way after they have been down that path.
4. Move beyond your mistakes – Success is connected with action. Successful people keep moving; they make mistakes but don't quit. Learn to use failure as a stepping-stone away from the past. You don't forget your mistake, but you don't dwell on it or let it get you down. Get up and keep moving. You're bound to make mistakes. But when you handle them well, they can help you be a better leader and a better person.
Learn what the most common leadership mistakes are and how to fix them.
• Poor leaders avoid conflict, don't delegate work and don't offer employee feedback.
• Leaders often make the mistake of lacking humility, vision or faith in their abilities.
• A leader is a role model and should set an example for how they want their team to behave.
Being a leader comes with a host of responsibilities, including handling workplace issues and setting a good example. You're often held to high expectations as the person in charge, and managing an entire team of people can be intimidating.
Lacking humility. – Holding a position of power may be good for your ego, but it's important you and your employees know you're not above your shortcomings. When employees recognize that failure is natural, even for leaders, they'll feel more open-minded and confident. Leaders need to have humility and learn from their mistakes.
Avoiding conflict. – One of the most difficult adjustments a new leader has to make is learning how to handle disagreements or issues. You want to be fair and balanced while avoiding potential conflict, but, sometimes, that's difficult. A great leader understands how to fairly address problems on their team.
Being too friendly. – Many leaders make the mistake of trying to befriend their subordinates to seem likable and approachable. While it is important to have good candor with your staff, everyone in a leadership role needs to understand the importance of setting clear boundaries. Leaders are more likely to get taken advantage of when they cross the line and are too friendly with their employees. Leaders need to make unbiased, tough decisions sometimes, and that can be difficult if you are overly friendly with your team. Set clear boundaries and enforce them. An effective leader has the emotional intelligence to successfully toe the line between being friendly and assertive.
Not offering employee feedback. – A common leadership mistake is avoiding feedback, but open communication is a key element to growth, performance and employee retention. Some leaders take a hands-off approach and only offer employee feedback during scheduled performance reviews. This can be a major problem for your employees and the organization as a whole. Many issues blamed for incompetence or poor performance are actually a result of misunderstood employee expectations. If an employee is unaware that they are doing something wrong, they won't know to fix it. Conversely, if an employee is doing really well at something and is going unrecognized, they may feel unappreciated or not know their strengths.
Taking on unnecessary work. – Leaders are typically hired or promoted to their positions because they know what needs to be done and how to do it. This may be accompanied by the mentality of "if you want something done right, do it yourself," which can be a dangerous attitude to have when managing a team. Completing or tweaking employees' work because it's not to your liking, or not delegating tasks, not only creates more work for you but also hinders your team from reaching its full potential. When leaders take on the responsibility of completing a team member's work, they are actually doing the team and themselves a disservice. By getting into this habit, a talented team member may bring a project to only 75 percent completion, assuming the leader will finish the rest. As a result, performance moves in the wrong direction while the leader takes on more responsibility for the team's overall project demands.
Not having faith in your abilities. – You've been assigned to a leadership position because someone else trusts your judgment. Consistently second-guessing yourself rubs off on others, and before you know it, that trust is gone. Don't be afraid to obey your gut instinct. While it's important to listen to others, employees and clients alike, sometimes this can be very dangerous to an innovative startup. If you truly believe in what you are doing, it's OK to listen only to yourself sometimes. Be loyal to your internal compass.
Being reactive instead of proactive to automation. – Adjusting to tech developments is inevitable in the business world. You have no choice but to confront these changes and determine how it will affect your company. Many roles face … being replaced by bots utilizing AI and machine learning. Identify those roles early, then you can begin to train employees on new skills to help them grow through this transformation. By being proactive and honest with your team, you will alleviate stress and anxiety caused by these transitions.
Failing to define innovation. – Innovation is different for every company and each person in it. As a leader, you need to define what it looks like to your organization and what obstacles might impede it." While innovation needs to be fostered, clear expectations will prevent too much deviation from … activities proven to grow the business. Helping your team stay focused on specific innovation initiatives will allow you test ideas methodically, without spreading innovation efforts so thin they can't be tested or aren't effective. Additionally, it's important to trust your employees with these processes. If you're too involved, you might discourage their creativity.
Lacking vision. – Without vision, a company will have difficulty progressing. As a leader, it's your responsibility to set expectations and goals for your organization in addition to holding each member accountable for reaching them. A lack of vision will result in unfocused projects, improper resources planning, inaccurate metrics for success, and a lack of buy-in from the rest of the organization. Leadership has to champion a vision that will align the entire organization, enabling them to effectively work together toward common goals. If you want to attract and retain talent, you must create a culture with a clear vision.
Saying one thing and doing another. – As a business leader, it is your responsibility to serve as a role model for your team. Once you define the guidelines and expectations for your workplace, it is important you follow them. For example, if you want employees to adhere to your dress code or maintain a positive attitude, you need to display those actions. You set the tone for how your team will behave, so lead by example.
---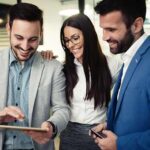 Part 1, Month 8 – Performance Coaching
This course builds participants' skills in order to maximize employee performance, day in and day out, all year long. During the course, participants learn about the three key components of the Performance Management Cycle: setting expectations and goals, monitoring efforts and results, coaching and reviewing performance
The First Step in Coaching an Employee
The first step in any effort to improve employee performance is counseling or coaching. Counseling or coaching is part of the day-to-day interaction between a manager and an employee who reports to them, or an HR professional and the line managers in the HR staff person's organization. Coaching often provides positive feedback about the employee's contributions. Employees need to know when they are effective contributors. By providing this positive feedback, you are also letting the employee know the actions and contributions that you'd like to reinforce so that you see more of them.
Coaching When Performance Issues Exist
At the same time, regular coaching brings performance issues to an employee's attention when they are minor. Your coaching feedback assists the employee to correct these issues before they become significant detractions from their performance. The goal of performance coaching is not to make the employee feel bad, nor is it provided to show how much the HR professional or manager knows. The goal of coaching is to work with the employee to solve performance problems and to improve the work of the employee, the team, and the department.
Employees who respond positively to coaching and improve their performance can become valued contributors to the success of the business. Employees who fail to improve will find themselves placed on a formal performance improvement plan, known as a PIP. This sets up a formal process wherein the manager meets regularly with the underperforming employee to provide coaching and feedback.
At the meetings, they also evaluate how well the employee is performing in achieving the performance goals that were enumerated in the PIP. Generally, by the time an employee has received a PIP, Human Resources staff are significantly involved in both the meetings and in the review of the employee's progress and performance. The HR staff is also significantly involved in ensuring that the manager's documentation of the employee's performance and the meetings is appropriate. Employees who fail to improve when on the PIP are likely to find their employment terminated.
Second Example of Performance Coaching
In a second example of the use of performance coaching, managers can use performance coaching to help employees who are effective contributors improve and become even more effective contributors. Done well, coaching can help an employee continuously improve their skills, experience, and ability to contribute. The time managers spend in performance coaching with their best, most contributing employees is time well spent. It is more likely to produce increased results for the organization and for the manager's department and priorities.
It is ironic that many managers find that they spend the majority of their time with their troubled, or underperforming employees. This is despite the fact that the most significant value from their time and energy investment most often comes from the opposite priority.
Coaching is an effective tool for managers to deploy in their efforts to help employees succeed, and especially help employees increase their skills and their potential opportunities for promotion or lateral moves to more interesting positions.
---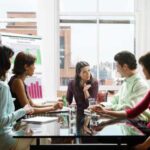 Part 1, Month 9 – Culture of Engagement
This course helps leaders understand the impact they have on employee engagement and introduces them to several strategies to create a culture of engagement. Course participants will have an opportunity to share knowledge and best practices.
Having a successful organization that demonstrates mission delivery is every executive's dream, which is why businesses emphasize employee engagement. With an engaged staff, you lower your risk of turnover, boost customer satisfaction, and increase your company's overall chance of success. I've learned that neither you nor your employees can force workplace engagement. It has to be ingrained in your business and within each individual employee.
Employee engagement is the level of commitment, passion, and loyalty a worker has toward their work and company. The more engaged an employee is, the more work they'll put forth. Only 32% of employees in the United States are engaged, according to a Gallup poll. That means over two-thirds of employees nationwide are disengaged with their work.
You want hard-working employees who are actively engaged with the work they do. You can create a culture of organizational engagement by doing the following. One way to make your organization irresistible is to create a culture of engagement. This type of work environment enables the three core elements of work engagement: vigor, dedication, and absorption.
• Vigor is the experience of having high levels of energy for our work and the willingness to persist despite challenges.
• Dedication is the experience of finding work meaningful and challenging.
• Absorption is similar to the experience of "flow" where we are so focused on our work that we lose track of time.
These three dimensions of engagement are directly linked to job performance, profitability, and retention. There are several science-backed ways to increase engagement by amplifying meaning, challenge, and cultivating a greater sense of ownership over work, for everyone in your organization.
Push them out of their comfort zone. – Work that requires us to fully utilize our skills and abilities to achieve something that seemed just beyond our capabilities gives us a sense of growth and accomplishment. Provide team members with opportunities to push what they are capable of in an area that they are interested in or that will help them develop. This requires sharing goals and offering coaching to guide them towards taking more calculated risks. These efforts will be rewarded with increased engagement through dedication and vigor.
Develop them into masters of their craft. – The best way to become an expert is through deliberate practice, which requires a cycle of application, feedback, and elevation. People are more engaged and satisfied when they feel that they're developing mastery. The best way to become an expert is through deliberate practice, which requires a cycle of application, feedback, and elevation. Leaders can support their team members' mastery by providing opportunities to apply their skills, providing feedback, and continually increasing the level of challenge as they improve. Not only will this approach make your team more absorbed in their work, but also give you a deep bench of expertise to draw upon in your organization.
Show them their positive impact. – Make informal (i.e. spontaneous and genuine) recognition and appreciation a cultural norm to develop dedication. Work is more meaningful and motivating when we know we are having a positive impact. One way to make work more engaging is to show people the impact they have on others, whether it's customers, clients, or others in your organization. This can be done by passing along testimonials or maintaining an open line of communication between team members and those who they help through their work. Creating a culture of gratitude is another way to engage people by showing them their impact.
Help employees build a career plan. – Talking about a future career trajectory can be difficult because you don't want leaders to over-promise or overcommit. But, discussing career goals and making a