CX Engineering
The Appleton Greene Corporate Training Program (CTP) for CX Engineering is provided by Dr. Phillips Certified Learning Provider (CLP). Program Specifications: Monthly cost USD$2,500.00; Monthly Workshops 6 hours; Monthly Support 4 hours; Program Duration 12 months; Program orders subject to ongoing availability.

Personal Profile
Dr. Lynn W. Phillips is an executive educator, consultant and a former award-winning teacher and scholar while serving as a faculty member at the renowned Stanford University Graduate School of Business (GSB) for 12 years—in addition to having held faculty positions at several other prestigious universities including Harvard, Northwestern, and the University of California at Berkeley Graduate Business Schools. He is a PhD graduate of Northwestern University's Kellogg School of Management.
Dr. Phillips is widely recognized as co-creator of many of the now essential customer experience (CX) engineering frameworks, concepts and methods employed by enterprises worldwide to hone their competitive edge, reinvent their businesses and drive profitable growth. He has 30+ years' experience helping teams to reap the rewards of executing best and emerging "next" practices in CX engineering to choose and deliver winning customer value propositions (CVPs) in their chosen targeted markets.
He brings unique business process knowledge and implementation expertise from his advisory work supporting clients that span virtually all major industry sectors in over 40 countries worldwide. The processes and tools developed by Dr. Phillips are a defacto standard for helping business teams in technology intensive sectors to "become" their targeted customer communities to gain an imaginative understanding of their unmet needs that transcends what these customers can imagine on their own.
To request further information about Dr. Phillips through Appleton Greene, please Click Here.
---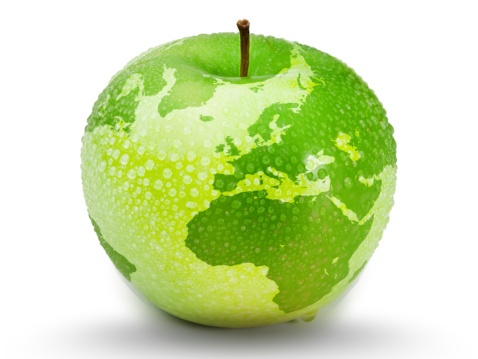 (CLP) Programs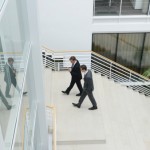 Appleton Greene corporate training programs are all process-driven. They are used as vehicles to implement tangible business processes within clients' organizations, together with training, support and facilitation during the use of these processes. Corporate training programs are therefore implemented over a sustainable period of time, that is to say, between 1 year (incorporating 12 monthly workshops), and 4 years (incorporating 48 monthly workshops). Your program information guide will specify how long each program takes to complete. Each monthly workshop takes 6 hours to implement and can be undertaken either on the client's premises, an Appleton Greene serviced office, or online via the internet. This enables clients to implement each part of their business process, before moving onto the next stage of the program and enables employees to plan their study time around their current work commitments. The result is far greater program benefit, over a more sustainable period of time and a significantly improved return on investment.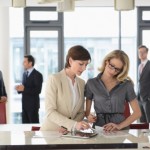 Appleton Greene uses standard and bespoke corporate training programs as vessels to transfer business process improvement knowledge into the heart of our clients' organizations. Each individual program focuses upon the implementation of a specific business process, which enables clients to easily quantify their return on investment. There are hundreds of established Appleton Greene corporate training products now available to clients within customer services, e-business, finance, globalization, human resources, information technology, legal, management, marketing and production. It does not matter whether a client's employees are located within one office, or an unlimited number of international offices, we can still bring them together to learn and implement specific business processes collectively. Our approach to global localization enables us to provide clients with a truly international service with that all important personal touch. Appleton Greene corporate training programs can be provided virtually or locally and they are all unique in that they individually focus upon a specific business function. All (CLP) programs are implemented over a sustainable period of time, usually between 1-4 years, incorporating 12-48 monthly workshops and professional support is consistently provided during this time by qualified learning providers and where appropriate, by Accredited Consultants.
---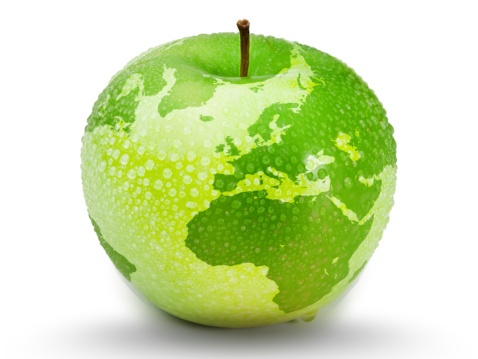 Executive summary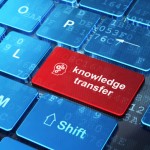 CX Engineering
Numerous studies conducted over the past two decades have shown the tremendous value creation potential of increasing an enterprise's customer-centricity and focus on customer experience or CX. Studies by Accenture, Bain, McKinsey, HBS and my own empirical research shows that businesses which implement best practices in CX engineering grow their sales and profit trajectories significantly faster than their industry peers while also outperforming standard stock market indexes like S&P 500.
Customer-centric companies that are CX leaders have been shown not only to earn much higher Net Promoter Scores and Customer Satisfaction ratings, but also to do a better job at reducing operating costs, mitigating key risks, commanding sustainable price premiums and engendering more engaged workforces when compared to CX laggards, metrics all linked to earning supra-normal rates of return. Findings from cross-sector, industry- and firm specific studies also point to a myriad of best-practices.
For example, research shows that CX leaders who deliver customer value propositions (CVPs) which transcend mere functional value to also incorporate emotional, life-changing and social impact CXs as elements of value into their CVPs produce even more supra-normal performance results vs. those who do not. Case studies of 21st century competition sharply underscore and support these findings, with many examples of companies leveraging CX engineering capabilities to win marketplace advantage.
Take Apple vs. Sony in digital entertainment, vs. Nokia in smart phones, vs. Kodak in photography or Circuit City in electronics retailing. Any competitive analysis of Apple vs. these industry leaders at the launch of the iPod and Apple Store (2001) or iPhone (2007), would not have predicted the demise of these incumbents. Other companies who also wielded CX engineering to overturn markets since 2000 include Salesforce, Alibaba, AWS, Jio, Stripe, Capitec, WhatsApp, Spotify—this list is nigh endless.
And yet, while these findings and examples may now seem intuitively obvious to many, it is important to remember that the history of CX engineering as being seen as the heart of corporate value creation and the key to competitive advantage is a relatively recent phenomenon. In the early 1990's, the most popular strategy frameworks largely ignored customer experience and depicted customers as one of several powerful competitive forces capable of bargaining away a company's rate of return on capital.
Similarly, countervailing popular customer-driven frameworks for strategy that were starting to emerge during this same time period urged companies and leaders to stay close to customers, listen to their inputs and do what they say —an operating philosophy rejected by many leaders and business teams as unrealistic, especially in scientific, engineering, and tech intensive industries where customers may not understand what is possible and habitually make requests that are neither actionable or profitable.
Only recently has the value revolution in business brought about a reconciliation of these divergent perspectives and increased the imperative for leaders and business teams to radically increase their customer-centricity and focus on CX. This is due to pervasive interest in learning about the operating models of customer-centric companies; new tools, technologies and methods for advancing customer intimacy; and customer-centricity as a requirement for surviving in "new-game" competitive landscapes.
---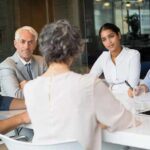 Current Position
One obvious reason for renewed interest in building CX engineering capability enterprise-wide is the stunning rise in the market capitalization value of a handful of private-sector companies like Alphabet, Amazon, Apple, Google and Microsoft, and soon to be others, which are valued at over $1 trillion and whose leaders over the past decade have clearly embraced an outside-in, customer-centric operating philosophy to drive their businesses to these record heights, and some cases, to turn them around.
In the words of one well-known speaker at our Stanford classes, Steve Jobs explained Apple's shift from an inside-out to outside-in mindset, "I've learned you've got to start with the customer experience and think backwards to the technology, not the reverse. I've made that mistake so many times in my career, I've got the scar tissue to prove it." Or, as Jeff Bezos, leader of another $1T company, "We're customer obsessed, not competitor obsessed, we start with the customer and we work backwards."
This mindset contrasts to the much more prevalently employed internally driven, inside-out, techno-centric approach that is used by many business teams in technology intensive industry sectors, which attempts to convince and sell their targeted customer communities that the existing products, services and capabilities of their enterprise are exactly what customers need—a mindset that while out-of-step with that used by the world's most valuable companies still far dominates today's corporate landscape.
Firms with this mindset see CVP as a marketing, selling, positioning exercise. In contrast, customer-centric enterprises view CVP as a total business system driver for integrating all functional agendas around providing a chosen CX lineup through its technical, management, cost and other solutions, as well as the architecture for communicating why it is superior to rival alternatives. No asset, resource or capability is sourced or designed, nor investment decisions made without it linking back to the CVP.
A second reason for the increased adoption of customer-centric mindsets is that new toolsets have shown the pathway for technology intensive enterprises to creatively infer customer's needs in new ways by leveraging advances in Day-In-The-Life-Of-Customers (DITLOC) methods, which I and my colleagues pioneered at Stanford. This is the source of breakthrough insights generated by tasking multifunctional teams to directly or vicariously "live the lives of their targeted customer stakeholders".
"Spend-a-day-in-the-lives-of-your-customers" is a metaphor meant to convey what tech giants Hewlett and Packard historically urged their engineers to do—sit at the "bench" next to customers to observe their workflows and challenges so they could devise innovative solutions that far transcended what customers could imagine on their own and even help customer stakeholders to address problems that they themselves weren't aware of and that they weren't even seeking answers from suppliers to fix.
Using DITLOC insights to close customer intimacy gaps differs from typical Voice of Customer (VOC) research in that it leverages multifunctional creative inferences from team members in engineering, IT, cyber, DevOps, contracts, operations, supply chain and logistics, HR, finance, legal, etc., to create a force multiplier in innovation that easily surpasses solution ideas that would be derived if this process were relegated to one functional agenda like business development, engineering, marketing or sales.
---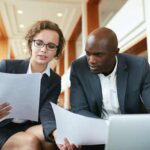 Future Outlook
Any assessment of enterprise CX engineering capability would show this customer-centric mindset is firmly embedded inside only a handful of companies today, perhaps 15% of all businesses globally. And even corporations that have embraced this operating model still have strong pockets where some of their units or functional agendas slip into a customer compelled mindset of simply asking customers what they want or remain firmly transfixed on their internally-driven objectives, incentives and KPIs.
But the future will continue to drive an even much more urgent need for companies to institutionalize a customer centric mindset and model that starts with novel DITLOC insights and thinks backwards to identify and jettison any outdated orthodoxies and dominant logic that are holdovers from successful past ways of doing business. The reason for this prediction is simple, survival. Across all sectors and especially tech-intensive industries, enterprises increasingly face new-game competitive landscapes.
These are market spaces in which the model for corporate value creation is radically changing due to a confluence of powerful forces such as unprecedented speed and pace of technological change and scientific advances; shifts in social, political and ecological environments; emergence of ecosystems as the basis for competition; new forms of digital customer engagement; next-gen Gen-Y, Z, Alpha customers with new value hierarchies, encroachment by non traditional industry outsiders, and so on.
These shifts challenge the "old-game" legacy CXs, CVPs and business models required to succeed. While the forces creating these new-game landscapes vary across technology intensive sectors such as aero-defense, banking and insurance, high tech, pharm/biopharm, telecoms, etc., there are drivers common to all. What constitutes best-practice process and methods in applications of
CX engineering for enterprises aspiring to deliver winning CVPs is now being radically transformed by the digital era. Companies across all sectors are leveraging a veritable tsunami of new digital technologies—e.g., AI, analytics, big data, blockchain, cloud, cryptocurrency, IoT, machine learning, mobility, robotics, etc.— along with digital business models to transform all 3 stages of the traditional value delivery execution sequence of choosing, providing and communicating a winning CVP lineup. These radically alter the trajectory of companies to improve their customer centricity, operational excellence and performance.
Leaders and teams that aspire to achieve market leadership in these dynamic market spaces must think and act like pathfinders to their very core—operating as elite individuals and cross-business and functional teams capable of redefining and reinventing both the industry and their portfolio of offerings to win in these rapidly evolving landscapes where innovative next practices are now constantly being pioneered, tweaked via experiments, continuously refined and deployed as the newest best-practices.
The future generation of customer-centric enterprises will be those that can create an agile, always-on value delivery system or VDS for always-connected customers, one capable of listening to customer signals from all interactions, touchpoints and channels to derive keen insights about their unmet need states and occasions and translate these into solutions that deliver hyper-personalized CXs via user-relevant products, services and messaging working in close collaboration with ecosystem partners.
Companies compete on the basis of strategic capabilities and those that invest to create the mindsets, methodologies, protocols and best-and-next practice disciplines of CX engineering will win, grow and dominate in the future like no others. Those that fail to overcome the internal sources of inertia that prevent them from seeing and accessing opportunities in these new-game landscapes will become disruptees instead of disruptors in an era where the life-cycle of industry leaders is greatly shortened.
In sum, this program in CX engineering is designed for enterprise leaders and multifunctional teams operating in new game competitive landscapes where the old-game model for value creation is rapidly changing due to shifts in technology, regulation, scientific advances, socio-political trends, etc., forcing a reimagining of their legacy CVP lineup using a best-practices, outside-in customer-centric approach. Companies with this profile span all industry and geographies, especially technology intense sectors.
Typical roles of program participants include business unit leaders (e.g., GMs, heads of strategy for new product service development, geo-expansion, etc.) and multifunctional teams supporting them in Engineering, Finance, IT/Digital, HR, Legal, Marketing, Operations, Partnerships, Supply chain, Sales, etc. Intact teams working on specific growth initiatives also often attend as do shared services groups in brand, compliance, HR, IT, operations, risk management, etc., that deliver value to internal partners.
---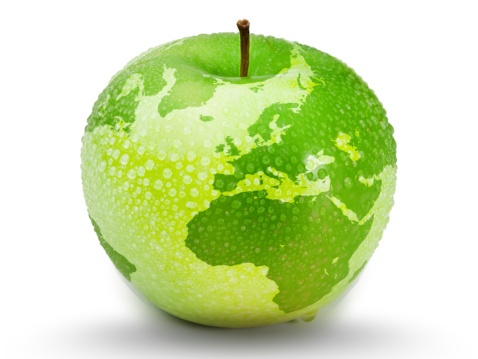 Curriculum
CX Engineering – Part 1- Year 1
Part 1 Month 1 Foundational Concepts
Part 1 Month 2 Best-Next Practices
Part 1 Month 3 Jettisoning Orthodoxies
Part 1 Month 4 DITLOC Deep-dive
Part 1 Month 5 CX-process Assessment
Part 1 Month 6 Pilot-project Planning
Part 1 Month 7 Value-chain Mapping
Part 1 Month 8 DITLOC Videos 1-2-3
Part 1 Month 9 Value-delivery Segmentation
Part 1 Month 10 CX-CVP Development
Part 1 Month 11 VDS Discriminators
Part 1 Month 12 CX-process Review
---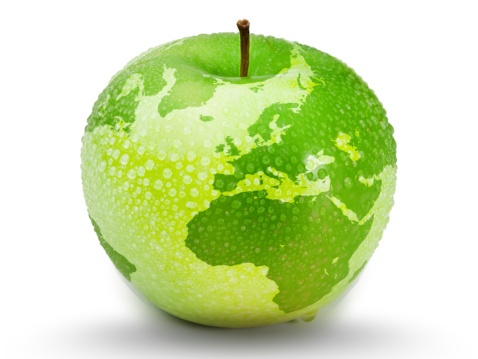 Program Objectives
The following list represents the Key Program Objectives (KPO) for the Appleton Greene CX Engineering corporate training program.
CX Engineering- Part 1- Year 1
Part 1 Month 1 Foundational Concepts – The objective of this module is