CX Engineering
The Appleton Greene Corporate Training Program (CTP) for CX Engineering is provided by Dr. Phillips Certified Learning Provider (CLP). Program Specifications: Monthly cost USD$2,500.00; Monthly Workshops 6 hours; Monthly Support 4 hours; Program Duration 12 months; Program orders subject to ongoing availability.
Personal Profile
Dr. Lynn W. Phillips is an executive educator, consultant and a former award-winning teacher and scholar while serving as a faculty member at the renowned Stanford University Graduate School of Business (GSB) for 12 years—in addition to having held faculty positions at several other prestigious universities including Harvard, Northwestern, and the University of California at Berkeley Graduate Business Schools. He is a PhD graduate of Northwestern University's Kellogg School of Management.
Dr. Phillips is widely recognized as co-creator of many of the now essential customer experience (CX) engineering frameworks, concepts and methods employed by enterprises worldwide to hone their competitive edge, reinvent their businesses and drive profitable growth. He has 30+ years' experience helping teams to reap the rewards of executing best and emerging "next" practices in CX engineering to choose and deliver winning customer value propositions (CVPs) in their chosen targeted markets.
He brings unique business process knowledge and implementation expertise from his advisory work supporting clients that span virtually all major industry sectors in over 40 countries worldwide. The processes and tools developed by Dr. Phillips are a defacto standard for helping business teams in technology intensive sectors to "become" their targeted customer communities to gain an imaginative understanding of their unmet needs that transcends what these customers can imagine on their own.
To request further information about Dr. Phillips through Appleton Greene, please Click Here.
---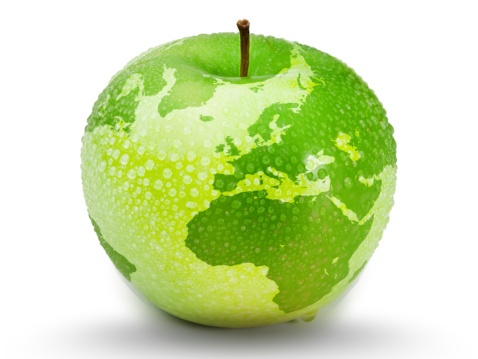 (CLP) Programs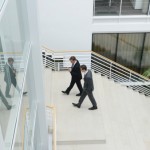 Appleton Greene corporate training programs are all process-driven. They are used as vehicles to implement tangible business processes within clients' organizations, together with training, support and facilitation during the use of these processes. Corporate training programs are therefore implemented over a sustainable period of time, that is to say, between 1 year (incorporating 12 monthly workshops), and 4 years (incorporating 48 monthly workshops). Your program information guide will specify how long each program takes to complete. Each monthly workshop takes 6 hours to implement and can be undertaken either on the client's premises, an Appleton Greene serviced office, or online via the internet. This enables clients to implement each part of their business process, before moving onto the next stage of the program and enables employees to plan their study time around their current work commitments. The result is far greater program benefit, over a more sustainable period of time and a significantly improved return on investment.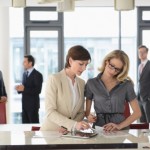 Appleton Greene uses standard and bespoke corporate training programs as vessels to transfer business process improvement knowledge into the heart of our clients' organizations. Each individual program focuses upon the implementation of a specific business process, which enables clients to easily quantify their return on investment. There are hundreds of established Appleton Greene corporate training products now available to clients within customer services, e-business, finance, globalization, human resources, information technology, legal, management, marketing and production. It does not matter whether a client's employees are located within one office, or an unlimited number of international offices, we can still bring them together to learn and implement specific business processes collectively. Our approach to global localization enables us to provide clients with a truly international service with that all important personal touch. Appleton Greene corporate training programs can be provided virtually or locally and they are all unique in that they individually focus upon a specific business function. All (CLP) programs are implemented over a sustainable period of time, usually between 1-4 years, incorporating 12-48 monthly workshops and professional support is consistently provided during this time by qualified learning providers and where appropriate, by Accredited Consultants.
---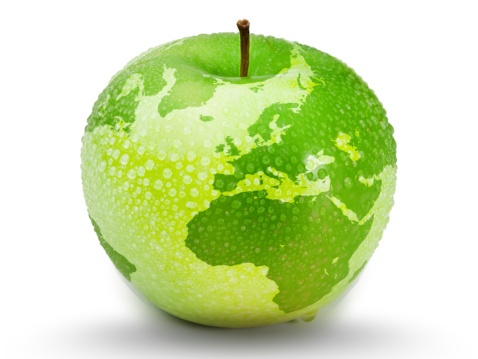 Executive summary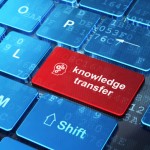 CX Engineering
Numerous studies conducted over the past two decades have shown the tremendous value creation potential of increasing an enterprise's customer-centricity and focus on customer experience or CX. Studies by Accenture, Bain, McKinsey, HBS and my own empirical research shows that businesses which implement best practices in CX engineering grow their sales and profit trajectories significantly faster than their industry peers while also outperforming standard stock market indexes like S&P 500.
Customer-centric companies that are CX leaders have been shown not only to earn much higher Net Promoter Scores and Customer Satisfaction ratings, but also to do a better job at reducing operating costs, mitigating key risks, commanding sustainable price premiums and engendering more engaged workforces when compared to CX laggards, metrics all linked to earning supra-normal rates of return. Findings from cross-sector, industry- and firm specific studies also point to a myriad of best-practices.
For example, research shows that CX leaders who deliver customer value propositions (CVPs) which transcend mere functional value to also incorporate emotional, life-changing and social impact CXs as elements of value into their CVPs produce even more supra-normal performance results vs. those who do not. Case studies of 21st century competition sharply underscore and support these findings, with many examples of companies leveraging CX engineering capabilities to win marketplace advantage.
Take Apple vs. Sony in digital entertainment, vs. Nokia in smart phones, vs. Kodak in photography or Circuit City in electronics retailing. Any competitive analysis of Apple vs. these industry leaders at the launch of the iPod and Apple Store (2001) or iPhone (2007), would not have predicted the demise of these incumbents. Other companies who also wielded CX engineering to overturn markets since 2000 include Salesforce, Alibaba, AWS, Jio, Stripe, Capitec, WhatsApp, Spotify—this list is nigh endless.
And yet, while these findings and examples may now seem intuitively obvious to many, it is important to remember that the history of CX engineering as being seen as the heart of corporate value creation and the key to competitive advantage is a relatively recent phenomenon. In the early 1990's, the most popular strategy frameworks largely ignored customer experience and depicted customers as one of several powerful competitive forces capable of bargaining away a company's rate of return on capital.
Similarly, countervailing popular customer-driven frameworks for strategy that were starting to emerge during this same time period urged companies and leaders to stay close to customers, listen to their inputs and do what they say —an operating philosophy rejected by many leaders and business teams as unrealistic, especially in scientific, engineering, and tech intensive industries where customers may not understand what is possible and habitually make requests that are neither actionable or profitable.
Only recently has the value revolution in business brought about a reconciliation of these divergent perspectives and increased the imperative for leaders and business teams to radically increase their customer-centricity and focus on CX. This is due to pervasive interest in learning about the operating models of customer-centric companies; new tools, technologies and methods for advancing customer intimacy; and customer-centricity as a requirement for surviving in "new-game" competitive landscapes.
---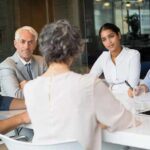 Current Position
One obvious reason for renewed interest in building CX engineering capability enterprise-wide is the stunning rise in the market capitalization value of a handful of private-sector companies like Alphabet, Amazon, Apple, Google and Microsoft, and soon to be others, which are valued at over $1 trillion and whose leaders over the past decade have clearly embraced an outside-in, customer-centric operating philosophy to drive their businesses to these record heights, and some cases, to turn them around.
In the words of one well-known speaker at our Stanford classes, Steve Jobs explained Apple's shift from an inside-out to outside-in mindset, "I've learned you've got to start with the customer experience and think backwards to the technology, not the reverse. I've made that mistake so many times in my career, I've got the scar tissue to prove it." Or, as Jeff Bezos, leader of another $1T company, "We're customer obsessed, not competitor obsessed, we start with the customer and we work backwards."
This mindset contrasts to the much more prevalently employed internally driven, inside-out, techno-centric approach that is used by many business teams in technology intensive industry sectors, which attempts to convince and sell their targeted customer communities that the existing products, services and capabilities of their enterprise are exactly what customers need—a mindset that while out-of-step with that used by the world's most valuable companies still far dominates today's corporate landscape.
Firms with this mindset see CVP as a marketing, selling, positioning exercise. In contrast, customer-centric enterprises view CVP as a total business system driver for integrating all functional agendas around providing a chosen CX lineup through its technical, management, cost and other solutions, as well as the architecture for communicating why it is superior to rival alternatives. No asset, resource or capability is sourced or designed, nor investment decisions made without it linking back to the CVP.
A second reason for the increased adoption of customer-centric mindsets is that new toolsets have shown the pathway for technology intensive enterprises to creatively infer customer's needs in new ways by leveraging advances in Day-In-The-Life-Of-Customers (DITLOC) methods, which I and my colleagues pioneered at Stanford. This is the source of breakthrough insights generated by tasking multifunctional teams to directly or vicariously "live the lives of their targeted customer stakeholders".
"Spend-a-day-in-the-lives-of-your-customers" is a metaphor meant to convey what tech giants Hewlett and Packard historically urged their engineers to do—sit at the "bench" next to customers to observe their workflows and challenges so they could devise innovative solutions that far transcended what customers could imagine on their own and even help customer stakeholders to address problems that they themselves weren't aware of and that they weren't even seeking answers from suppliers to fix.
Using DITLOC insights to close customer intimacy gaps differs from typical Voice of Customer (VOC) research in that it leverages multifunctional creative inferences from team members in engineering, IT, cyber, DevOps, contracts, operations, supply chain and logistics, HR, finance, legal, etc., to create a force multiplier in innovation that easily surpasses solution ideas that would be derived if this process were relegated to one functional agenda like business development, engineering, marketing or sales.
---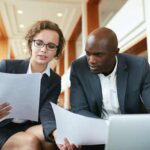 Future Outlook
Any assessment of enterprise CX engineering capability would show this customer-centric mindset is firmly embedded inside only a handful of companies today, perhaps 15% of all businesses globally. And even corporations that have embraced this operating model still have strong pockets where some of their units or functional agendas slip into a customer compelled mindset of simply asking customers what they want or remain firmly transfixed on their internally-driven objectives, incentives and KPIs.
But the future will continue to drive an even much more urgent need for companies to institutionalize a customer centric mindset and model that starts with novel DITLOC insights and thinks backwards to identify and jettison any outdated orthodoxies and dominant logic that are holdovers from successful past ways of doing business. The reason for this prediction is simple, survival. Across all sectors and especially tech-intensive industries, enterprises increasingly face new-game competitive landscapes.
These are market spaces in which the model for corporate value creation is radically changing due to a confluence of powerful forces such as unprecedented speed and pace of technological change and scientific advances; shifts in social, political and ecological environments; emergence of ecosystems as the basis for competition; new forms of digital customer engagement; next-gen Gen-Y, Z, Alpha customers with new value hierarchies, encroachment by non traditional industry outsiders, and so on.
These shifts challenge the "old-game" legacy CXs, CVPs and business models required to succeed. While the forces creating these new-game landscapes vary across technology intensive sectors such as aero-defense, banking and insurance, high tech, pharm/biopharm, telecoms, etc., there are drivers common to all. What constitutes best-practice process and methods in applications of
CX engineering for enterprises aspiring to deliver winning CVPs is now being radically transformed by the digital era. Companies across all sectors are leveraging a veritable tsunami of new digital technologies—e.g., AI, analytics, big data, blockchain, cloud, cryptocurrency, IoT, machine learning, mobility, robotics, etc.— along with digital business models to transform all 3 stages of the traditional value delivery execution sequence of choosing, providing and communicating a winning CVP lineup. These radically alter the trajectory of companies to improve their customer centricity, operational excellence and performance.
Leaders and teams that aspire to achieve market leadership in these dynamic market spaces must think and act like pathfinders to their very core—operating as elite individuals and cross-business and functional teams capable of redefining and reinventing both the industry and their portfolio of offerings to win in these rapidly evolving landscapes where innovative next practices are now constantly being pioneered, tweaked via experiments, continuously refined and deployed as the newest best-practices.
The future generation of customer-centric enterprises will be those that can create an agile, always-on value delivery system or VDS for always-connected customers, one capable of listening to customer signals from all interactions, touchpoints and channels to derive keen insights about their unmet need states and occasions and translate these into solutions that deliver hyper-personalized CXs via user-relevant products, services and messaging working in close collaboration with ecosystem partners.
Companies compete on the basis of strategic capabilities and those that invest to create the mindsets, methodologies, protocols and best-and-next practice disciplines of CX engineering will win, grow and dominate in the future like no others. Those that fail to overcome the internal sources of inertia that prevent them from seeing and accessing opportunities in these new-game landscapes will become disruptees instead of disruptors in an era where the life-cycle of industry leaders is greatly shortened.
In sum, this program in CX engineering is designed for enterprise leaders and multifunctional teams operating in new game competitive landscapes where the old-game model for value creation is rapidly changing due to shifts in technology, regulation, scientific advances, socio-political trends, etc., forcing a reimagining of their legacy CVP lineup using a best-practices, outside-in customer-centric approach. Companies with this profile span all industry and geographies, especially technology intense sectors.
Typical roles of program participants include business unit leaders (e.g., GMs, heads of strategy for new product service development, geo-expansion, etc.) and multifunctional teams supporting them in Engineering, Finance, IT/Digital, HR, Legal, Marketing, Operations, Partnerships, Supply chain, Sales, etc. Intact teams working on specific growth initiatives also often attend as do shared services groups in brand, compliance, HR, IT, operations, risk management, etc., that deliver value to internal partners.
---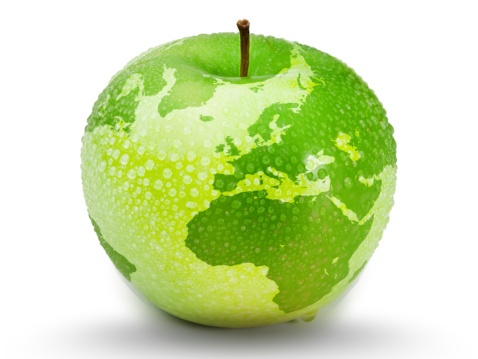 Curriculum
CX Engineering – Part 1- Year 1
Part 1 Month 1 Foundational Concepts
Part 1 Month 2 Best-Next Practices
Part 1 Month 3 Jettisoning Orthodoxies
Part 1 Month 4 DITLOC Deep-dive
Part 1 Month 5 CX-process Assessment
Part 1 Month 6 Pilot-project Planning
Part 1 Month 7 Value-chain Mapping
Part 1 Month 8 DITLOC Videos 1-2-3
Part 1 Month 9 Value-delivery Segmentation
Part 1 Month 10 CX-CVP Development
Part 1 Month 11 VDS Discriminators
Part 1 Month 12 CX-process Review
---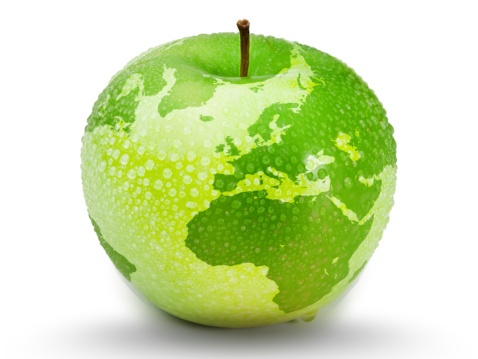 Program Objectives
The following list represents the Key Program Objectives (KPO) for the Appleton Greene CX Engineering corporate training program.
CX Engineering- Part 1- Year 1
Part 1 Month 1 Foundational Concepts – The objective of this module is to define, explain and vividly operationalize in the client company's context the core foundational concepts of CX engineering I originally co-developed at Stanford and continuously honed through 30+ years of applications in leading-edge companies globally, including Customer Experience (CX), Customer Value Proposition (CVP), the designed Value Delivery System (VDS), Day-In-The-Life-Of-Customers (DITLOC) insights and Customer Value Delivery Chain (VDC). Even though Harvard Business Review produced a feature film on these CX engineering frameworks and numerous other publications and subject matter experts now consider them among the topmost strategy and executional concepts employed by enterprises today that are essential tools all senior executives should master, they are still widely misunderstood and misused in many corporations and even take on diverse meanings within the same company akin to different language dialect clusters. This first module helps to establish a powerful common language, mindset and operational philosophy based upon a comprehensive and proven best-next practices framework that resolves this problem. In doing so, it fundamentally alters many executives' oft more narrow or misguided views of what these concepts mean and the breadth of their potential application to corporate competitiveness and value creation processes across all functional agendas, not just marketing, sales or business development. Anyone attending this first module invariably comes away with a quite different understanding of what customer centricity is and is not and the importance of leveraging best and next practice precepts in the rapidly evolving new game competitive landscapes that characterize 21st century competition in virtually all industry sectors. And they gain a realistic, sobering, yet inspirational understanding of the challenges and rewards of implementing enterprise-wide adoption and adherence to these precepts. The format for this training module and all of the other modules in the CX Engineering program outline consists of interactive lectures and discussions, guest speakers, customer stakeholder role-plays and individual and group application exercise. Extensive use of graphics and video case studies makes the experience easy, compelling, and fun. Each session has take-away assignments for all participants to complete and bring to the next session to further instantiate the learning and interact with the content.
Part 1 Month 2 Best-next Practices – The objective of this module is to provide an overview of best and emerging next practices in CX engineering with exemplars relevant to the challenges and opportunities faced by the client company. It enables enterprise leaders and teams to envision the rewards of embedding and executing on these precepts. It showcases 4 processes that all companies execute and must ultimately master if they are to gain competitive advantage from transforming core value delivery processes in their "as-is" model. The first set of processes concerns those that the enterprise and it business teams deploy in their efforts to choose winning CVPs. Best and emerging next practices come into play here whenever a business is launching new products and services; pursuing large contractual opportunities; expanding into adjacent market spaces or geographies; developing new channel partner networks to drive partner-led revenue growth; or reimagining how digital technologies can increase customer-centricity and engagement, etc. The second set of processes concerns those the enterprise and its business teams use in designing and optimizing their Value Delivery System (VDS). Best and emerging next practices come into play here when a business has challenges aligning all multifunctional agendas to closely echo and reflect a 6 robust CVP, resulting in sub-optimal performance due to execution lapses in functions responsible for providing and communicating a CVP, such as Digital, HR, IT, R&D, Sales/marketing, Supply chain, etc. The third set of processes concern those that the enterprise and its business teams use to achieve customer intimacy by 'Spending a Day-In-The-Life-Of-Customers' (DITLOC). Best and emerging next practices come into play here when a business must gain an imaginative understanding of customers' unmet need states and occasions to creatively infer solutions that transcend what they can imagine. These processes are the cornerstone and up-front architecture for shaping all go-to-market initiatives. The fourth set of processes are those where the enterprise and its business teams must navigate the multiple levels of stakeholders in their Customer Value Delivery Chain (VDC). Best and emerging next practices come into play here when a business must choose a CVP that cleverly addresses the needs of a complex customer community characterized by different stakeholders with diverse value hierarchies whose requirements are changing due to outside forces—a typical challenge in tech-intensive industries. Powerful video case studies demonstrate these 4 processes and help participants identify examples where their teams intuitively followed the precepts of spending a day-in-the-lives-of-their-customers to "become them" and to creatively infer breakthrough solutions that transcended what customers could themselves imagine. In turn, this showcases the potent transformational power if the enterprise were to execute these processes more consciously, deliberately and explicitly hewing to best-next practice.
Part 1 Month 3 Jettisoning Orthodoxies – The objective of this module is to identify and learn how to jettison elements of the client company's dominant logic and orthodoxies in value creation that could keep its teams from winning in new-game landscapes. The terms "dominant logic" and the "orthodoxies" that comprise it refer to the prejudices, biases and deeply rooted assumptions that stubbornly persist in a business which are holdovers from past successful ways of doing business, yet no longer apply in a rapidly changing dynamic market. Left unchecked, this dominant logic and the orthodoxies that encompass it can be dangerous and even turn "toxic" if left unchallenged, a major reason why the lifecycle of industry leaders has shortened in the first two decades 21st century competition. They can potentially keep business teams from seeing and accessing emerging opportunities and delivering the value that customers want in a fast-changing marketplace, where "old-game" predictors of competitive advantage no longer apply in the "new-game". Customer-centric enterprises unhesitatingly challenge their outdated orthodoxies to win marketplace advantage using Day-In-The-Life-Of-Customer or DITLOC insights before can disruptors do so and overturn their market positions. This mindset of conducting a vigilant search for and rooting out of toxic orthodoxies is a stark contrast to the mindsets of many established "entrenched incumbents" who think their many past successes will protect them in the future— and pay the price for doing so. The list of incumbents overturned by disruptors that bring DITLOC insights to new-game 21st century rivalry is long. This session shows toxic orthodoxies from my client work in tech-intensive enterprises and asks participants to reflect upon whether these apply to their business or if others not listed act as more powerful sources of inertia. For example, one is "Silos-R-Us", referring to an enterprise of largely disconnected organization siloes that don't share or collaborate much to seize emerging opportunities. Another is "Customer journey, who cares? Let them eat Tech!", or the tendency of businesses to be overly product centric in their value creation processes and the CVPs that they bring to market, thus missing out on opportunities to create new revenue streams and increase customer loyalty by helping customers to better manage their journey in using a company's products and services to achieve their desired end-state goals. Others include Home Market Bias and CVPs=Marketing, Selling, Pitches, etc. Dominant logic is hard to kill and only "Dies Hard", so it is imperative leaders install trip wires to detect when old-game strategic logic no longer applies due to converging and disruptive forces. This session shows how to use DITLOC insights to decide what orthodoxies to challenge/not challenge, and how to jettison them from an enterprise's value delivery DNA. It also shows how to analyze toxic orthodoxies of rivals and exploit these to win new business, in some cases worth billions in new revenue streams.
Part 1 Month 4 DITLOC Deep-dive – The objective of this module is to take a deeper dive on DITLOC process methodology and show how it is profoundly different than other approaches used for CX insight and expunging toxic orthodoxies. This module explains what "Doing a DITLOC" is—and isn't—for the client company's business and illustrates how it is vastly different than Strategic Selling or Voice of Customer processes—but rather a unique customer intimacy process and competency platform that can lead to competitive advantage. The session provides vivid case study examples that show how DITLOC insight is the straw that stirs the drink of customer-centricity. It explains within the client company's context what "Doing a DITLOC" would really mean at their business by outlining some of the mainstream approaches that can be used by their multifunctional teams for "Becoming" their targeted customer and partner communities—and creatively inferring breakthrough solutions for them that far surpass what they can imagine on their own. These best-next practice exemplars show how "Doing a DITLOC" at the client company can exceed insights derived from traditional customer research that is "customer- compelled," based on asking customers what they want or listening to the "Voice of Customers," etc. It showcases breakthrough CVPs and business models that could never have been arrived at via traditional methods. In doing so, it demonstrates how multifunction ideation on DITLOC insights creates a force multiplier in innovation. Other case examples show how companies can use DITLOC to expose inside-out thinking, internally-driven initiatives, and "toxic" orthodoxies that can keep business teams from seeing and accessing new growth and development opportunities. This session demonstrates not only "The Good" results that flow from DITLOC, but also "The Bad and The Ugly", leveraging learnings from other business teams that have previously engaged in DITLOC projects to showcase some common pitfalls to avoid. The session concludes with DITLOC research basics including evaluating the pros and cons of various interview formats, such as face-to-face interviews, phone or video conference, self-directed web-based platforms, ethnographic approaches, etc.; what questions to ask (and not ask) in a typical interview to whom and by whom; the use of concept descriptions to evaluate new product or service opportunities; how to share interview responses and use web-based tools to bring teams together for ideation, etc.
Part 1 Month 5 CX-process Assessment – The objective of this module is to assess to what extent the CX processes in the client company hew to this set of best-next practices in choosing and delivering winning CVPs based on DITLOC insights. To be sure, many enterprises place a high priority on their leaders and managers being customer- centric at all levels, and the first 4 modules of this program give participants many thought starters of how their business team and they themselves could hew closer to the best-next practices presented. This workshop module takes it a step further beyond individual's ongoing critical assessment of their business' as-is processes for choosing and delivering winning CVPs that naturally takes place as participants work through the program. It builds on a series of self-assessment tools introduced after workshop # 1 aimed at defining and measuring the maturity of the customer-centric competence and capabilities of their specific business organization, teams and individuals in pivotal jobholder roles. It first defines 3 distinct sets of customer-centric competence skills that include Strategy-creation and Culture-changing skills; Technical Business Management expertise; and Personal Characteristics that give leaders and managers an edge in choosing winning CVPs and designing VDSs that will deliver profitable value. And it provides an easy-to-use tool that the client company can employ to measure the customer-centric capabilities of both its teams and individuals in key roles across all 3 categories. While participants get exposure to these tools after workshop # 1 in their project studies, this module takes them deeper into evaluating their own organization's overall value-delivery orientation and that of the enterprise their organization is a part of in terms of the extent their business is customer-centric or instead falls into alternative (and less profitable) mindsets and the root causes of why. The major deliverable of this module is a prioritized set of CX processes to focus on redesigning via the pilots. This module also asks participants to consider the opportunities that they personally have for making their leadership more customer-centric when they return to work by rating themselves on a short-list of customer-centric competencies across that span multiple categories. They are then asked to pick one set of behaviors that they could work on to improve immediately, with each supported by best-next practice tips to help them make progress derived from other CX successful transformational initiatives.
Part 1 Month 6 Pilot-project Planning – The objective of this module is to select a series of pilot projects and initiatives in the client company to apply CX engineering best-next practices precepts to and thus demonstrate their power and utility. Focus is on defining the criteria for selecting a pilot project along with categories of past successful projects and on preparing the multifunctional and even cross-business-geographic teams to conduct DITLOC field research so they can maximize insights, results and impact for their chosen pilot project. The session begins with a checklist of the key deliverables of a well-executed DITLOC field research project, including questions that a complete CVP and designed VDS must answer based on DITLOC insights and templates useful for addressing these questions as the pilot project progresses. It also incorporates a detailed checklist for DITLOC field research and customer engagement with targeted stakeholders to make sure business-team members on the pilot are really ready to "do the DITLOC". It covers details such as assembling the multifunctional team that will prepare, conduct and analyze the DITLOC research—and best practices in leveraging the support of outside consultants, subject-matter experts (SMEs), and research firms in the execution of DITLOC field research, along with do's, don'ts, and recommendations; how the team should organize its work in conducting the DITLOC field research; and how to scope DITLOC pilot project work with clear objectives, budgets, and timelines. It provides guidelines for selecting which stakeholder roles to research in B2C communities and the organizations and individuals to interview in B2B contexts—as well as any other influential customer value-delivery-chain participants and gatekeepers. And it addresses the best-practice protocols for recruiting target customers that populate all the levels of the Customer Value Delivery Chain for each project, including invitation letters to respondents, interview guides, follow-up communications, etc. Depending upon the range and focus of pilot projects selected, the session addresses how to conduct deep-dive research on customers' "destination" or desired end-state goals and "journey" challenges; how to create concept descriptions to test the viability of new products and service offerings; how to conduct internal workshops with customers of internal shared services providers; how to self-assess adherence to best-next practice standards and get ongoing correctional support throughout the pilot.
Part 1 Month 7 Value-chain Mapping – The objective of this module is to train the pilot teams to identify the entire set of key stakeholders in the customer value delivery chain that are targets for DITLOC research in each of the chosen pilot projects and initiatives. It addresses the first step of, "Will the real customers please stand up that the pilot team is supposed to spend a day in the life of?" This session produces a map of the Customer Value Delivery Chain's cast of characters in preparation for making a "video" of their unmet needs. This requires the pilot project team to map the customer community of all of the influential players and identify stakeholders and groups that their team must engage with to develop breakthrough solutions that will win their preference. This is not the same as the plethora of Strategic Selling solutions that try to predict who will be on the source selection committee in B2B contexts and develop advocates by playing to their 'hot buttons'. The analogy of a linked chain of customers as a concept is useful here. The relationships between the client company; its suppliers and ecosystem business partners; the targeted segments of consumers or enterprises targeted by the pilot project team; the stakeholders within these customer households and enterprises; and their extended social networks and customers further downstream, etc. is best likened to a "sequence of Value Delivery Systems or VDSs" where each customer link in this Value Delivery Chain is delivering some CVP to yet another customer link. While many of the stakeholders populating the Value Delivery Chain may not be decision makers who have the ability to make or change a purchase decision, many of these individuals and groups are still respected influencers and input providers to critical decision makers whose value hierarchies must also be understood and considered. While some of them may not be active today, they could be made to be active through shaping efforts to act as solution advocates to those who act as decision makers. Coexisting with and hovering above this Customer Value Delivery Chain are other entities influencing the requirements of the chain's main customer players—e.g., regulators, funding groups, standards or compliance setting bodies, activist and environmental groups, companies providing tech advances—all of which are impacted by emerging trends shaping the new-game competitive landscape. Some of these like regulators, etc. may be viable targets for a supporting CVP and VDS from a client company. The scope of the pilot projects is flexible and depending upon the client company's industry sector and the roles of those attending the training, the exercise in this module for mapping the Customer Value Delivery Chain can focus on a specific set of targeted consumers, business accounts, or even a more broadly defined addressable market space —and for shared services groups the focus could be on a particular set of internal customer constituencies within the enterprise that's served by the group.
Part 1 Month 8 DITLOC Videos – The objective of this module is to train pilot project teams how to use DITLOC tools to understand the unmet need states and occasions of stakeholders in the just-mapped Customer Value Delivery Chain. It first trains pilot teams to role-play selected stakeholders and create 3 contrasting "Videos" of these stakeholders' lives: As-Is, now and into a forecasted future; To-Be, improved by the client company; and To-Be improved by rivals. It then trains teams how to execute on this model in their field research. The role-plays are set up with background information on the profiles of key stakeholders collected and brought to the session by participants so that they can practice key elements of the process for choosing and delivering winning customer value propositions (CVPs) by "spending-a-day-in-the-life" of a targeted customer community. The first role play asks each of the pilot teams to create the "As-Is video" of the customer community's unmet need-states and occasions for targeted stakeholders. This is "Video 1," depicting key "scenes" showcasing customers' extant problems, frustrations, and unrealized opportunities, now and into a likely forecasted future. These "scenes" are analyzed with a set of questions that will be used in the field research. Pilot teams are then tasked to creatively infer "Video 2" for these customers, revealing an improved CX that the client company and its partners could profitably deliver, leveraging insights from diverse functions, businesses, and geos as needed. After "scenes" from "Video 2" are analyzed with questions to be used in the field research, pilot teams are then tasked to render "Video 3", also known as a "Black Hat" competitive analysis, utilizing data collected and brought to the session by participants. This requires the pilot teams to "become" their key competitors and stress-test Video 2 vs. Video 3, i.e., the "to-be" movie of the targeted customer community, as it would be improved by the customer's best competing alternatives to their business. Participants are tasked with describing the combination of truly unforgettable and unique customer-experience scenarios in Video 2 that matter most to the targeted community which the best competing alternatives profiled in Video 3 will have a hard time replicating. They are also tasked to analyze what strategic and tactical actions can be taken to keep competitors from being able to evolve, copy, and commoditize these CXs and how the client company can anticipate and disrupt these efforts by rivals. The use of the terms "Video" in this module is a metaphor and these customer stakeholder role-plays enable the pilot teams to practice the process of making a "Movie" of the customer community's lives before DITLOC field research commences. The role-plays are guided by detailed templates that can be immediately revised and deployed after these exercises are over to serve as interview guides for collecting and analyzing DITLOC data to be gathered from stakeholders in the actual field research.
Part 1 Month 9 Value-delivery Segmentation – The objective of this module is to train the pilot teams how to use DITLOC insights to create a value-delivery based segmentation of their market for each pilot project. Value Delivery Segmentation is the approach of dividing up a market space into groups of customers, based upon uniquely understanding value requirements to win each one. This includes the CVP that a client company must deliver to win each group and the designed VDS it must implement to profitably provide and communicate the CVP. While other variables (e.g., demographics, psychographics, risk aversion, early adopter profile, past purchases, product usage, technology savviness, shopping habits, etc.) may be useful in dividing up a market, the real qualifier for a discrete segment is its need for a distinct CVP or VDS to win it. Only after a market space is thus segmented is it appropriate to apply demographic, firmographic and other individual customer difference correlates for purposes of further defining and engaging the segments. A segmentation scheme which starts "backwards" with non-CVP variables (such as demographics) and then attempts to develop CVPs for these segments is apt to overlook the most meaningful and profitable segments. Indeed, many of the most profitable businesses in 21st century rivalry attracted customer groups with very diverse demographics as illustrated by disruptor companies showcased in this training module. The key: Each discovered untapped segments with unique CVP requirements. The era of big data, analytics and hyper-personalization has done little to change this entrepreneurial imperative. Segmenting customers into groups who want distinctly different CVPs or VDSs is a key to gaining an imaginative understanding of the market and to business execution success, since after all, if a customer group requires a distinctly different CVP or a unique VDS that is tailored to their needs, a client company must do something different in its go-to-market plan to win that group's preference. As many of the best-next practice examples in this module show, a subgroup of customers with quite diverse profiles may want the same overarching CVP as other customer groups in that they find that the CX elements of value making up this CVP desirable. But there can also be subgroups within this larger defined group that require a distinctly different Value Delivery System or VDS a client company must execute to profitably Provide and Communicate the CVP to tap into new revenue-profit streams. Only once this strategic architecture for Value Delivery Segmentation is in place is it then appropriate to leverage the tremendous power of new digital hyper-personalization technologies to further tailor offerings and messaging to these core segments in an always-on model. This session trains teams how to accomplish Value Delivery Segmentation using their DITLOC field research data, with hands-on examples from best-next practice exemplars and illustrations from their own DITLOC interviews.
Part 1 Month 10 CX-CVP Development – The objective of this module is to choose the combination of CXs and price that would constitute a superior, profitable customer value proposition (CVP) if delivered by the client company to a targeted segment, with one CVP to be completed and documented for each pilot project. Note that this is not a description of client company strengths, core competencies, or capabilities of its business teams like proprietary technology, experienced staff, past performance track record or other descriptors of "us". A CVP is also not meant to be what some executives refer to as short advertising tag lines for social media copy, elevator pitches or unique selling propositions as Rosser Reeves coined them in his 60's classic Reality in Advertising. While these all can be derived from a well-developed CVP architecture, a CVP is intended to serve as the touchstone or North Star for guiding all investments and functional agendas in the client company's Value Delivery System to realize the CXs envisioned in the CVP. The questions that a complete CVP must decisively answer and checklists it must surpass underscore this point, including the intended time frame for delivery; the intended segment of customers targeted; their best perceived alternatives; and the superior combination of CXs and price required to win target customers' preferences vs. these alternatives. Thus a CVP is the upfront architecture for a multi-year plan and may include CXs that are aspirational and require further development by a business team. The heart of a good CVP is the narrative of what end-result scenarios the client company proposes to make happen in the lives of stakeholders populating a targeted customer community. A typical CVP is a lineup of 5-7 proposed CX scenarios and pricing and includes CXs a client company will deliver to customers and CXs it will deliberately deny them as tradeoffs. Only if the combination of CX benefits, tradeoffs and price is affirmed by customers as superior does a CVP pass the first of many gateways. Each CX should describe: 1.) What measurable events the business team proposes to make happen in the lives of the targeted stakeholders populating the Customer Value Delivery Chain; 2.) With what consequences of value to them and the customers that they serve (if any); (3.) The value of each CX scenario to stakeholders in economic, emotional, life-changing and social impact terms, quantified if possible; and (4.) All the above in comparison to stakeholder's perceived best competing alternatives. Each pilot team draft CVP will be stress tested with probing questions and checklists, e.g., each CVP should include the CXs provided to target stakeholders that will enable them to achieve their desired end-state personal and/or professional goals over the intended time horizon. Each must also address the CXs provided to make target stakeholders' journey to achieving their end-state goals surprisingly easier by reducing time, cost, complexity, risk at all stages and by enhancing executional excellence.
Part 1 Month 11 VDS Discriminators – The objective of this module is to think "backwards" from the CVP to design how the client company's Value Delivery System (VDS) must be shaped to profitably provide and communicate its chosen CVP. The goal is to identify the vital few discriminating elements of the designed VDS that will compel target customers to see the company's offer as truly unique. After all, customers not only compare the CVPs and CX lineups of rivals, they also scrutinize their capability to credibly deliver on what was promised. If the CXs comprising the overall CVP are the "What" that the pilot project team plans to deliver to the targeted customer community over the entire time frame set for its delivery, then the Value Delivery System or VDS is the "How" that describes all of the actions the team plans to take to deliver on the promised CX outcomes. It is a simple task to promise all sorts of idyllic CX outcomes—it's yet another thing entirely to describe precisely how they will be achieved and reliably delivered at a profitable cost. Identifying VDS discriminators is not as easy as just trotting out a well-worn list of the client company core competencies. A hallmark of most winning CVPs is that one or more CX scenarios go far beyond what stakeholders can envision and thus require a team to stretch to develop new products, services and solutions outside the bounds of their existing strengths, asking: "What must we look like and how must we shape ourselves to build the capabilities to deliver on this stakeholder-desired CX lineup?' To this end, the module asks pilot teams to define the vital few VDS "actions" that must be executed to ensure each of the CXs in the CVP are delivered as promised. In most cases, there will be multiple VDS actions required to provide each CX. These actions must address how problems, obstacles and challenges in delivering the CX will be overcome by the team, including breakthroughs in products, services, technology, contracting, service level agreements, pricing, partnerships, business model, etc. It also asks pilot teams to define the vital few VDS "actions" that must be executed to convincingly communicate the superiority of the CX lineup offered vs. competing alternatives. Again, this must be designed backwards using DITLOC insights, starting with stakeholder doubts, skepticisms, concerns about the team's ability to deliver each CX and overcoming these with compelling data, proof points, demos, mock-ups, etc. Out of this process emerges a short list of compelling VDS discriminators. Vivid case study examples in this module demonstrate the powerful role VDS discriminators can play in dramatically increasing customer acquisition and retention rates, improving contract win rates and fueling superior contract execution. The module urges pilot teams to also focus on making executional excellence for each of these CXs a discriminating element that differentiates their VDS, especially in a world where technically leveled competitions make true technical discriminators ever harder to exploit.
Part 1 Month 12 CX-process Review – The objective of this last module is twofold: 1.) Assess which aspects of the CX Engineering business processes taught in the program and used in the pilots should be candidates for being adopted more broadly beyond the teams attending the program; and 2.) Develop plans to successfully embed them. The module leverages lessons learned from larger scale multiyear transformation initiatives to embed CX Engineering best-next practices into enterprises' new business capture and keep-sold processes. The session begins with a review of case studies from my experience in introducing and implementing CX engineering concepts, methodologies and processes into technology intensive enterprises that span diverse sectors such as aerospace-defense; banking and insurance; electronics and high tech; IT infrastructure and services; media live events; pharm-biopharm; private equity; transportation and logistics, among others. Some of these businesses were already highly successful, some struggling. Despite widely divergent as-is processes used by these enterprises to win new business that ranged from 76k page RFP responses to win multibillion dollar contracts in aero-defense to the design and launch of new digital banking and insurance services to different emerging end-consumer segments, there are powerful lessons learned about the sources of inertia that can keep business teams from creating enterprise impact leveraging the best-next practices processes conveyed in this program. These sources of inertia are shared with participants who then assess to what extent they exist in their enterprise with follow-on discussion focused on those that do and best-next practice pointers for how to overcome them. This results in a next-step action plan that advances the adoption of the most relevant set of best-next practices in CX engineering whose implementation would have the greatest impact. Also discussed are tips for presenting the business case for this effort to senior management. This last module wraps up with the participants completing self-assessments of the program and preparing for next steps that their pilot team must take after this last workshop ends. These typically include tasks such as preparing outbriefs to senior management of their pilot project; developing a call plan to interview other stakeholders in the customer community to validate DITLOC findings and to amplify them; socializing the CVP with others in the customer community to get feedback, etc.
---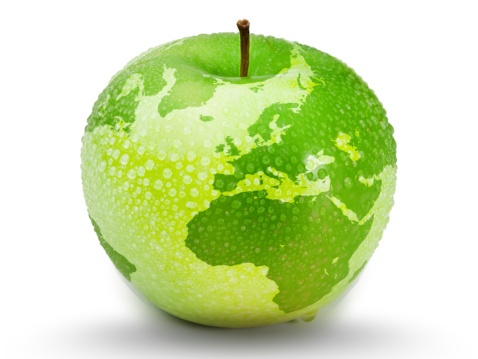 Methodology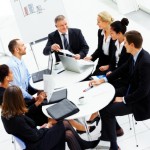 CX Engineering
Program Planning
The methodology used for program planning is based upon a best-practices, outside-in, customer-centric approach to choosing and delivering winning customer value propositions (CVP) that was first developed at Stanford and continuously honed through client engagements across diverse industry sectors and geographies spanning 40 countries. It is based on the practical reality that all businesses offer some CVP to win customer preferences, whether they recognize it or not or use this terminology.
All businesses offer up a proposition that in effect says, 'If customers choose us vs. rivals, here are the CXs they'll get in return and price they must pay.' Customers compare the value this CVP to that of alternatives and also evaluate whether the business has a Value Delivery System (VDS) that can credibly deliver on the promised CVP. Since customers choose the CVP and VDS they perceive as superior, the practical reality is all businesses must choose the CVP and VDS they want to stand for.
Even though all business teams offer up some CVP lineup of promised CXs and execute some VDS, it is surprising how few leaders and business teams consciously, explicitly and deliberately choose and commit to a CVP that is clearly understood, echoed and reflected across all functional agendas. Yet, even when this is done, few of these leaders and business teams adopt a best practices, outside-in, customer-centric approach to executing the core processes that underlie these disciplined choices.
By best practices, we refer to commercial processes, methods, toolsets, protocols, disciplines and actions used by leaders and business teams that have been proven to be effective in increasing customer acquisition and retention rates and delivering supranormal profitable value to customers and shareholders—outcomes all leaders and teams and their management are keen to achieve. Since most leaders and teams fall short hewing to these best practices, there are opportunities to improve.
By outside-in, we mean that winning new opportunities in today's new-game competitive landscapes where the model for value creation is rapidly changing requires that leaders and teams must deeply understand how their world and that of the customers they seek to serve is being shaped by a multiple powerful outside convergent forces. Yet, the recent demise of many industry frontrunners shows that not all teams possess the new-game business acumen to recognize and respond to inflection points.
By customer-centric, we refer to the mindset relevant to all great technology companies instilled by their leaders, namely that of requiring their multifunctional business teams across the enterprise to become their customers by deeply understanding their unmet need states and occasions now and into a fast-changing future and transform themselves to deliver the value customers will value before they recognize it on their own. Invariably, there are opportunities for any company to lift its game here.
The starting point for program planning is an assessment of the organization's as-is processes for choosing and delivering winning CVPs, the artifacts and outcomes produced by these processes, and the metrics and closely watched numbers used to evaluate their success. While the documents and interviews required to conduct this assessment will invariably differ from one client company to the next, this data forms the as-is baseline to identify the to-be processes to focus on in the program.
---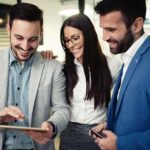 Program Development
The methodology used in program development starts by sharing with program sponsors in the client company the baseline assessment of their as-is processes for choosing and delivering winning CVPs and confirming the to-be set of processes that will be the major focus of the program. This will lead to a dialogue with program sponsors on their priorities and goals for the program and any key success metrics by which the program will be judged by them or senior levels they report to in the enterprise.
These discussions in turn will dictate to what extent the program outline, content and curriculum must be adjusted to achieve these objectives. One of the most crucial steps in program development is deciding upon which executives from which multifunctional agendas should attend the program and why and setting the expectations for the amount of time these jobholders will devote to the execution of post-session assignments, including the pilot projects to be launched in the implementation phase.
Discussions with program sponsors on the types of pilot projects that would be the best carriers of learning to the rest of the enterprise must be held at this stage since the focus of the pilot projects will also help to shape any adjustments in the program's content and curriculum. Also, the key is to determine whether the pilot projects will be executed by intact teams with multifunctional roles or by individual jobholders working with other functional groups in the enterprise who are not attending the program.
Other issues that must be addressed at the program development stage since they will influence the curriculum and content include whether some or all among the attendees are intended to be trained as internal coaches to spearhead value transformation efforts once the program concludes; whether there are any constraints imposed on the pilot projects in terms of engaging directly with customers vs. using subject matter experts or data already collected to inform on customer community needs.
A final set of program development issues concerning boundaries for program attendance should also be set at this stage. One concerns whether senior management or other reviewers of the pilot project work who will not be attending the entire program should be candidates for shorter sessions. Major disruption to the pilot projects can occur if senior level reviewers are not integrated into, educated and briefed on the team's CX engineering process and its resulting artifacts and new/updated processes.
Too often, senior management reviewers attend pilot project outbriefs without much knowledge of the process or its outputs. This creates an alignment problem because reviewers are most often senior, well-respected executives in the enterprise with distinguished careers and direct communication avenues to the topmost echelons of corporate stakeholders and even the customer groups studied in the pilot. Developing an approach to mitigate this risk is another key aspect of program development.
---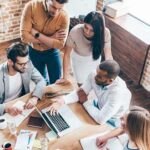 Program Implementation
The methodology used in the implementation phase is CX engineering, the managerial discipline of choosing and delivering winning customer value propositions (CVPs) by "spending a Day-In-The-Life-Of-Customers (DITLOC) in a target market. The first 6 program modules trains participants on the best-next practice concepts, tools, processes and methods of this discipline and selects a pilot project to which they can be applied, whereas modules 7 through 11 is where execution of the pilots occurs.
Each pilot project team will be given a set of templates that guides them through the processes taught in modules 7 to 11, including 1.) Mapping the Customer Community and Stakeholders; 2.) Shooting DITLOC Videos 1, 2, 3 and Documenting Insights from DITLOC Video 1: As-Is, Now and into the Future; DITLOC Video 2: To-Be, Working with Client Company; DITLOC Video 3: Working with one or more of the Best Competing Alternatives; and 3.) CVP Experience Scenarios and VDS Discriminators.
The templates have detailed instructions that accompany them to help participants in executing and reporting out on all of the to-be completed steps outlined above and participants will also be given a high-level example of a completed set of templates using a disguised case study from my practice. At this stage of the program, participant workload increases depending upon the scope of the pilot, and time is devoted before and after implementation modules 7 to 11 to set up and review pilot team work.
Participants will also be provided free access to 30 lessons of eLearning Modules so that they can go back and review the core concepts taught if needed and take a deeper dive on any of them. In the event that participants are working on their pilot project with others in the organization who did not attend the training, these individuals can easily be brought up to speed. Each module is 5 minutes in length featuring actors and cameo videos by me, professionally produced by UBM Studios in the UK.
---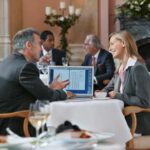 Program Review
The methodology used in the program review phase leverages three distinct categories of indicators for assessing program impact. These include 1.) Self-assessments by participants of their newfound knowledge and skillsets; 2.) Feedback and commentary by customer stakeholders who participated in the pilots and their views on whether the approach used by pilot teams was different than interactions with others; and 3.) Measurable business impacts that can be linked to the training and pilot projects.
Self-assessments by participants at the end of the program will link back to content from module 5 and ask participants to what extent they have learned mindsets, methods and tools that improved their strategy and cultural change skills, technical expertise in specific value delivery areas; and their personal customer-centric leadership skills. Other assessments will be self-reports on to what extent the program contributed to improved customer intimacy, cross-functional-business collaboration, etc.
Customers who participated in the pilot projects will be given an opportunity to assess to what extent the program altered how the client company interacted with them in areas like exploring breakthrough solutions for them, etc. and how this approach contrasts to that of other companies they work with as suppliers. A not infrequent outcome is customers playing back that they enjoyed the interactions and that other companies don't approach them in this way, resulting in higher NPS and C-SAT scores, etc.
Finally, there will be a post-program review at the end of module 12 and also at a selected time period following that, say 6 months or 1 year, to collect data on any hard measurable business impacts that can be linked back to the program. As the client testimonials showcased in this program outline attest, typical outcomes can include increased revenues derived from those customers participating in the program pilot projects, improved contract win rates and executional excellence metrics, among others.
---
Industries
This service is primarily available to the following industry sectors: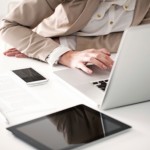 Aerospace-Defense
The industry started when entrepreneurs rushed in to expand and compete in the new airplane market after the Wright brothers' flight in 1903. The industry's pioneers had names that all became famous—e.g., Boeing, McDonnell, Douglas, Hughes, Martin, Rockwell—and the customer experience these companies delivered was based on the personal reputations of these leaders and their track records. The industry struggled and evolved through wars, recessions, design failures and consolidations.
With the advent of the Cold War, the "aircraft industry" in the US started expanding into a much broader defense industry dominated by missiles and ground-to-air defense systems. These defense systems required sophisticated electronics and by 1959, 16 companies dominated the missiles business, with 6 of the top 8 being aircraft manufacturers. The others were 6 electronics companies, an automotive company and rubber company. Similar transitions took place in Europe and beyond.
The competition was intense as success meant survival and the customer experience (CX) battleground was based upon superior design which led to superior performance and cost. This drove industry players to bid very aggressively. An "all sins are forgiven" mindset was adopted by customers —as long as products ultimately worked, other lapses were overlooked. This dominant logic pervaded the industry causing excessive risk-taking which, even when exposed, had few if any consequences.
The result was most programs ran behind schedule with huge cost overruns and some huge failures that undermined funding sponsor confidence, including missions like Apollo 1 and 13, Challenger and the failed attempt to rescue Iranian hostages in 1980, to mention a few. Nevertheless, the competitive environment continued to force aggressive proposals exacerbated by the inherent technological risk, program execution risk and fear of losing dominance to USSR, China, Europe and emerging players.
The interrelated nature of modern aerospace-defense systems brought together many previously separated stakeholders who, along with political bodies like the US Congress, were rapidly growing averse to the ongoing program executional escapes and failures of the industry. Budgetary demands for social spending were rising and this further threatened troubled programs that had a military DoD or Intelligence community IC focus that was mainly on winning an end-game in a far-off distant future.
This resulted in emergence of a new, more comprehensive review of stakeholder requirements and approach to delivering customer value, one committed to preventing a "jerking victory out of the jaws of defeat" philosophy that had dominated the industry for decades This new-game model rewarded day-to-day executional excellence while meeting expanded stakeholder needs for acquirers, funders, developers, users, war fighters, sustainers, policymakers, etc.—all with different CX hierarchies.
The budget pressures after the pandemic expenses and resulting impact on the global economy will reinforce this trend. Correctly marshalling the requirements and insights of these larger stakeholder communities to form alliances on multiple fronts to keep programs sold in an environment with many competing alternatives and political agendas will be a key CX capability, as will program executional excellence. Programs behind schedule with cost overruns will be cancellation or deferral targets.
Current Position
The current landscape is being shaped by new security threats across the globe. These include proliferation of WMDs, Iran's developing nuclear capability, Korea's long-range missiles and nuclear arsenal, and regional instability in Asia and MENA. Adversaries are using new cyber warfare tools to launch cyber-attacks vs. DoD, IC, electrical grids, banks, national and civic infrastructures. Humanitarian missions driven by forces like climate change and new pathogens are also surging.
Global recession, budgetary cuts, and sequestration are requiring customers to do more with less. Commercial advances in cloud computing and new operating models are infiltrating the national-security market space, as witnessed by huge contract awards in cloud computing by Amazon for CIA and Microsoft for DoD The emergence of the mobile business cloud, which will untether customer's workforces and distribute information faster to decision makers regardless of locale is also taking off.
Interacting with these forces are continuing advances in a wide range of technologies including massively scalable high-performance cloud architectures and new visualization tools that pave the way for big-data analytics to identify and process petabytes of data to isolate key trends and empower decision-makers with real-time information—further boosted by a plethora of new sensors coming on board that are creating a tsunami of data that's ready to be mined for actionable intelligence.
Other game-changing advances in AI, ML, advanced analytics, hypersonics requiring rapid detection and response, and a host of C4ISR technologies are enabling contractors to deliver agility empowerment CXs to sector customers who at the same time are trying to make mission agility an enterprise-wide priority. Unfortunately, adversaries also have access to these technologies and are investing in them heavily and in some cases are more advanced than the US and its allies.
The DoD and IC can no longer rely on Cold War-type technical leads. One example is in space security, i.e., protecting vulnerability of space platforms to jamming and other forms of compromise. Significant issues exist around the survivability of space assets if attacked that require investment and the pace that adversaries are moving in cyberspace and the electromagnetic spectrum requires faster deployment of solutions to the field, making operational agility one of the key CX themes of the future.
The US Air Force's future operating concept affirms operational agility is the central guiding principle for how it will conduct its missions up to 2035 and the operating concepts for the IC and all other DoD branches echo this imperative. Sector customers want to achieve net-speed in operations, near-real-time decision making, lower costs and speed to market. They are experimenting with new business models and pricing for delivery of services and working with agile Silicon Valley-type companies.
They want to work with contractors that can implement new emerging technologies quickly and in innovative, effective ways to bridge the gap between new commercial technologies and unique DoD and IC needs. This means executional excellence will be a key CX that contractors must come to stand for, especially in an era of technically levelled competitions where technical discriminators are harder to find. These trends create a transformational challenge for many sector contractors.
Future Outlook
Predictably, more companies in the sector will transition to campaigns as initiatives for housing their CX engineering efforts to capture emerging opportunities. A campaign is an integrated cross-capture set of actions orchestrated to position the enterprise to win a disproportionate share of future contract awards in a market space and customer set. This will entail shifting from the old-game model where IRAD and other investments were mainly capture-specific and reactive to customer-issued RFPs.
In the past, when industry customers issued draft RFPs, they were often close to the final RFP. But customers have been diverging from this historical pattern and becoming less predictable—influenced by new-game trends. Customers are finding environments other than RFPs to express their needs and competitors are investing in capabilities before RFPs come out, putting them in an app-store environment for customers to try out and provide input. This trend will predictably increase.
Transitioning to campaigns to win business in the future will enable greater strategic focus on market spaces such as space security, cyber resilience and others that will drive future industry growth. It will require players to take much deeper dives on the common unmet needs, solutions, and investments required to win in these spaces. In turn, this will allow new business capture teams to leverage proactive campaign-level investments to accelerate solution delivery for specific capture opportunities.
For many this will necessitate building new capabilities in CX engineering. While all companies have a capture process and template, many don't have one for campaigns, reflecting a closely-held dominant logic assumption of the old-game model that "new business comes to us when customer RFPs come out." And even for many of the current industry players that do implement campaign strategies, they are mostly focused on orchestrating customer communications efforts to sell their existing capabilities.
This mindset of campaigns as a communications exercise is a direct result of capture teams being housed within a set of un-integrated product-centric and functional silos that mirror the customers they serve, with niche capabilities embedded within each and limited cross-capture team collaboration. This makes it hard to "connect the dots" and identify needed investments in new capabilities to address mission problems that have commonalities across customers, markets, and business silos.
Winning emerging markets of the future will require enterprises to shape themselves to be adept at building new capabilities across their portfolios along with forging selective partnerships with agile Silicon-Valley type companies to support customers' missions and their desire to increase the pool of innovation that they can tap to support their ongoing transformation efforts. All the above holds not just for emerging domestic markets like space or cyber security, but for global growth too.
Capturing global growth in aerospace-defense expenditures in emerging regions such as Middle East, Asia-Pacific and elsewhere will also rely on the ability to "connect the dots" for a less sophisticated acquisition customer community and deliver cross-enterprise value that capitalizes upon linkages bridging product-centric silos. Global customers often have needs that span solution silos and value using proven solutions because there often isn't enough funding to drive new development.
---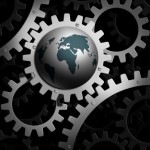 Electronics and Technology
The term 'Electronics and Technology' industry is a very broadly encompassing one. One way to think envision the history of the industry from a customer experience or CX perspective is the concept of a 'stack', i.e. a compilation of products and services that combine to deliver the enabling technology for a particular application to work. Key stack elements include transistor and silicon components, servers and storage, interconnect devices, software, professional services and lastly customer applications.
Each of these stack elements has a history in terms of the customer experiences (CXs) delivered by players at each level of the stack and a set of current and future CX challenges and opportunities that industry players must be capable of deftly navigating to achieve customer relevance in what is one of the most rapidly changing and dynamic industry sectors on the planet. Sector history shows that the model for customer value creation continuously and rapidly shifts from old-game to new-game models.
This is illustrated through industry milestones like the invention of the transistor; the first computer and computer programming language; the first personal computer; user interface developments like the mouse and windows; invention and proliferation of the internet; staggering advances in the power and speed of semiconductor components and their manufacture, communications breakthroughs in mobile devices and generations of wireless technology; and explosion of apps for enterprises and individuals.
This resulted in an endlessly advancing CX battleground for industry players to empower enterprises, individuals and groups to harness the power of stack elements to achieve desired end-state goals for their businesses, communities and personal lives. While pioneers like IBM sought to control much of the stack to deliver a CX of superior reliability to downtime conscious enterprises it served like banks, over time many of the core stack elements became specialized in firms like Intel, Cisco, Microsoft etc.
The pace of innovation in CX advances by players across the stack spectrum has been staggering, best captured by Moore's Law of doubling chip densities every 2 years that persisted 60 years. This pace of CX innovation was matched by the pace of CX commoditization, with many of the industry's breakthroughs exploited by others, such as Apple vs. Xerox Park on user interfaces that led to the Mouse and Macs and a host of inventions from National Labs that were commercialized elsewhere.
In the last two decades of 21st century competition, a new generation of industry leaders has rapidly emerged: Alphabet, Amazon, Apple, ARM, Microsoft and others with senior leadership that embraces customer-centricity as an operating philosophy driving all functional agendas, one that stands in stark contrast to many legacy players whose approach to customer value creation was oft more inside-out, product and technology-centric. These new leaders are the most valuable companies on the planet.
Current Position
The current state of the Industry is best characterized as disruptive. Once-industry giants like IBM, Cisco, HPE, Intel, Oracle are massively challenged by the likes of Amazon, ARM, Google, Nvidia, Salesforce and a host of disruptive startups. Such is the impact of AWS that in many ways the role of the CIO has changed from control of the IT environment to being under enormous pressure to deliver compute power to enable ever increasingly rapid deployment of apps that deliver business impact.
This new generation of industry leaders ushered in an era of new mindsets in thinking about best and emerging next practices in choosing and delivering winning customer value propositions (CVPs), one that challenged the industry's dominant logic. The old-game models of legacy incumbents focused on delivering CXs that linked their offerings to the end-state goals of enterprises—e.g. price performance, cost savings, productivity gains, etc.—or individual users' ability to produce more valuable outputs etc.
Apple became the world's most valuable company by leveraging its core competency platform that was developed in desktop computing of giving end-users a surprisingly easy journey to accessing the application power of the machine to better accomplish their personal and professional goals to other devices—an iPod, iPhone, iPad, Apple Watch, Car Play, etc.—as well as to other assets in its value delivery operating model like the iTunes website, Apple stores, Apple Pay, etc., to infinity and beyond.
This focus on streamlining customer's journey to their end-state goals—whether they be harnessing power of the Cloud, doing web searches, gaining customer insight from CRM software, etc.—figure large in the CVPs brought to market by Alphabet, Amazon, Microsoft, Salesforce and others. This has served as a carrier of learning to incumbents and startups alike: Giving customers a journey reduced in time, cost, complexity and risk and even fun and rewarding at all stages is now de riguere standard.
The industry's most recent innovations are also journey related, i.e., getting enterprises out of the business of buying and managing IT tech stacks on their own and instead delivering them as a utility that is wrapped in an As-a-Service model. But as these CX-driven shifts in the industry continue to evolve, they bring with them new challenges and CX frontline battlegrounds, especially in the areas of cybersecurity, cybercrime and addressing customer concerns over fraud and personal data security.
Covid-19 created a cyber pandemic of data breaches growing in intensity and frequency. The targets included tech industry leaders Amazon, Apple, Facebook, Microsoft and PayPal as well as high-profile firms like Amex, Capital One, etc. Researchers cited a 667% increase in email attacks and 35% surge in fraudulent transactions since the crisis began, many aimed at customers of institutions experiencing data breaches. Helping brands keep customer's information secure is now a crucial CX battleground.
Future Outlook
What does the future hold for many of the key players competing in each of the industry's technology stack layers? Will it be increasing domination by the likes of customer-centric challengers like Amazon and Apple and a steady decline for Older-Tech? Can companies with rich histories in innovation shed deeply rooted assumptions and orthodoxies that are legacy holders of past successful ways of doing business and reinvent themselves to compete in a rapidly evolving new-game competitive landscape.
Managing their legacy portfolios while innovating to a newer set of CX expectations has challenged many industry giants. Intel's dominance has been challenged in their core processor segment by AMD and more broadly by firms like Nvidia and even looming competitive offerings from Amazon, Apple and others who strive to control their own tech stacks. For IBM, HPE and Cisco and other industry incumbents, these are challenging waters to navigate and likely further consolidation is imminent.
This is especially the case if these and other legacy players' 'share of the CIO's wallet' continues to diminish. It can also be expected that the legacy IT departments and CIO's who oversee them will likely be replaced by a new technically savvy customer-centric CIOs possibly armed with a new title such as Customer Experience or CX Technology Officer, or CXTO. Their role will be to implement the agile always-on IT engine for always-connected customers that every company is racing to achieve.
As first popularized by Mayur Gupta, a CX and Growth officer at Spotify and most recently in a senior leadership role at Freshly and Gannet, the vision of an always-on value delivery system or VDS for always-connected customers is one that begins by first listening to CX signals across all relevant channels such as their digital interactions and clickstreams, call center conversations, eCommerce transactions, information from IoT sources, and point of sales, marketing and CRM data and tools etc.
It then translates these diverse signals into insights about customer unmet need states and occasions now and into the future and converts this into new product and service solutions to experiment with and new messaging content that can be delivered in a multi-channel world with elements of the CVP and how it is delivered hyper-personalized by customer segment and even individual customers. This model is akin to CRM on steroids, giving a single view of customers the entire enterprise can act upon
Yet this model is still very much at an early stage in achieving this bold visionary future end-state. HBR and Salesforce among others estimate that less than 10% of company's globally have installed all of the capabilities to execute on the always-on model. Will players like Amazon be the catalysts for helping companies achieve this goal or will legacy players rise to this challenge? Or will a new wave of innovation emerge from start-ups that leverages the power of IT to this bold, ambitious agenda?
---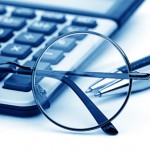 Healthcare
The term 'game-changer' has now become an overused part of modern strategic management jargon. Over-used because it is often ascribed to any innovation which contains or leads to significant change in an industry or an enterprise's fortune. Genuine game changers, however, involve more than large incremental alterations. These come from profound shifts in basic assumptions about customer value creation, the sources of inertia blocking breakthroughs, how to overcome them and measure success.
If there is an industry sector on the planet that's the poster child for this theme, it is global healthcare. This includes Pharma-BioPharma enterprises and the diverse healthcare providers and regulators in the value delivery chain who are responsible for providing and overseeing the delivery of products and services that support the physical and mental wellness of humankind. Yet it's important to remember that even just a century ago the industry that just staved off the pandemic was still in the Dark Ages.
There was a shortage of data and reliable science to help healthcare providers to analyze and treat conditions of ill health. Hospital-based operations such as heart bypass or bone marrow transplants which are standard today in terms of procedures, skills, and supporting technology compare starkly to the primitive, invasive guesswork and protocols of the last century. Many illnesses can be contained or cured now by taking prescribed pharmaceuticals without visiting a hospital or an operating theatre.
The real game-changer in the later stages of the healthcare industry's Dark Ages was the accidental discovery of penicillin by Scottish researcher Alexander Fleming in the late 1920s. Almost overnight this became the standard treatment for infections, many of which historically were the equivalent of death sentences, and penicillin became the basis of modern antibiotics. This paved the way for the emergence of the global pharmaceutical industry with its laser focus on prevalent disease categories.
For over a quarter century, the customer value creation model relied on development of broad-based "blockbuster" recipes such as Zantac in ulcer therapy, Lipitor for high cholesterol, Humira for chronic inflammation, etc.—the list goes on. The CVP architecture of these blockbuster drugs was based on their superior efficacy and safety, which had to be supported through rigorous scientific research and clinical trials that proved drug efficacy and minimal side effects across diverse demographic groups.
It also required an "industry referee" which would provide regulatory oversight and permission before a drug could be licensed for sale. In the US, the Food and Drug Administration (FDA) was established in the early 20th century to perform this oversight role. By the 1950s and '60s. however, the FDA had laid down a required set of "phases" for new drug development which the emerging pharmaceutical corporations would have to comply with before a license to produce and sell drugs could be granted.
This evolving regulatory and permission-granting role of the FDA and its equivalents across the world ushered in an economic and financial model for aspiring Pharm contestants that persisted into the 21st century. The various phases of R&D and pre-approval clinical trials were estimated to last 10 years or more with costs of $1B or more. The "prize" given to successful companies which passed all clinical trial phases was the granting of an exclusive patent to produce and sell the drug for up to 20 years.
Current Position
At the dawn of the millennium, the industry was dominated by a group of Pharm enterprises in the US and Europe, each with huge economic scale and global market access often achieved by M&As and JVs, and each facing a host of new-game challenges. While all executed the blockbuster prescription model for delivering profitable customer value, leaving firms in countries like Israel and India to focus on generic, off-patent markets when their IP expired, this old-game model was running out of steam.
Although R&D spending on new potential blockbusters had increased by 250%, the number of NME's or "new molecular entities" that make up a new drug had fallen by 50% in the same period, a dramatic drop in Pharma drug innovation productivity. At the same time, the BioPharma market which uses living systems and molecular engineering to develop and produce biologic therapies that address a host of diseases afflicting smaller patient populations was taking off and showing explosive growth.
BioPharma is the market of the future, a hot space of innovative new drug concepts that is pushing the boundaries in therapies like allogenic, autologous, T-cell etc. as development labs use robotics and AI to do analytical tests looking for an indication of a molecule concept. All the legacy Pharma players have BioPharma divisions, but face a new rivals due to a veritable torrent of entry of new startups working on new-game vaccines, monoclonal antibodies, genetic and cellular therapies, etc.
Manufacturing of biologics has surpassed $300B and already represents a third of all industry activity. A growing global population of geriatrics, persistent chronic diseases, and an abundant therapy pipeline should keep the BioPharma large molecule market growing at twice the rate of small-molecule drugs in Pharma. Over 50% of all R&D funding is now going toward BioPharma drug development, with 8k+ new products in the pipeline for which the success rate is over twice that of small-molecule products.
As the era of blockbuster drugs ends and "small ball"—the pursuit of targeted treatments for smaller patient populations—dominates the industry, legacy Pharma players must adapt their value delivery systems from R&D lab development and scale-up to large-scale production to launch to win in a new- game landscape replete with new challenges in choosing, providing, and communicating a winning CVP in biologics. And all the while deal with $215B in revenue lost to patent expirations the last 5 years.
One big change in the Pharm-BioPharm value delivery system is competing as an ecosystem, which 7 of the 10 world's most valuable companies also do. Players are outsourcing manufacturing to CMOs to focus more on drug development and marketing and offload challenges in dealing with the myriad of complex end-to-end operational risks in producing biologics for which lost batches are very costly. And they are also forging R&D partnerships with CROs and CDMOs to tap a wider pool of innovation.
Any review of the industry's current outlook would be remiss in not mentioning the stunning success of Pharm BioPharm sector in heroically dealing with a host of new viruses that are emerging globally, Covid-19 in particular. It adopted new technologies and approaches with incredible agility, shattering old-game orthodoxies about drug development by developing a vaccine in 48 hours and accelerating its complex large-molecule large-scale manufacturing, foretelling a future of unrivaled CX innovation.
Future Outlook
As in so many other global industries, the combined impact of smart informatics plus new technology diagnostics will fundamentally alter the capability of the healthcare industry to deliver breakthrough CXs. The era of smart healthcare is arriving and the only question is where it will go from here? There are 4 game-changing dynamics that are shaping the future of CX innovation and they each begin with the letter P, the first being the shift in healthcare from delivering 'Curative' value to 'Preventive' value.
The most important way to reduce the cost of healthcare is to prevent individuals contracting illness and if they do fall ill, preventing them from entering a hospital and treating them at home. Driving this future shift are advances in genomic science, which enable greater capability to 'see the future' for the health of specific individuals and identify interventions with the best chance to put them on a healthier progressive path, while telemedicine now enables these paths to be delivered in homes vs. hospitals.
Firms like 23 & Me are already comparing a person's DNA codes with similar groups of people to gain Preventive and Predictive insights. In turn, this leads to the other two CX elements of value that will be the future of the industry, Precision and Personalized therapies customized for individuals. This is enabled by gaining "smart" insights from developing and mining massively large scale healthcare data bases such as solutions by IBM Watson Health, Google and a host of health SW analytics startups.
In sum, the forthcoming game-changing elements of value shaping the future of healthcare will be led by those players who build the capabilities to move from curative when a person contracts a condition to Preventive and Predictive, and from mass application of standard common treatments to Precision and Personalized therapies. But the CX battleground won't stop there as more and more companies realize they must integrate social mission CXs into their CVPs to appeal to next-generation customers.
A major CX issue here is sustainability footprint of the new manufacturing facilities being built across China, India and the rest of Asia Pacific, and the health and welfare of the employees that staff these plants. Many companies have replaced or are planning to replace traditional multi-use facilities (e.g., fixed-in-place stainless-steel fermenters, tanks, downstream equipment, and associated piping, etc.) with single-use (SU) systems to improve flexibility and cost. But this comes at a cost to the planet.
SU process technologies can have negative environmental impacts because they involve the use and disposal of consumable materials and a future CX battleground will be who can demonstrate leading- edge best and next practices in sustainability. Companies must also demonstrate that their network of CMOs and CDMOs protects worker safety in handling dangerous high potency active pharmaceutical ingredients (or HPAPIs), where high-profile accidents have killed workers in plants in China and India.
---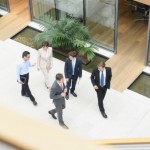 Banking and Financial Services
Customer experience (CX) is a proven driver of bank performance. One study of US banks found the half with higher CSAT scores delivered 55% better returns 2009-19. Banks with CX declines averaged 12% in deposit share losses vs. bank CX leaders, which had higher NPSs, deposit shares and client intent to add new products. Downturns are when positions shift. From 2007-12, a list of most valuable US banks reversed, with new leaders 34% more valuable. By 2019, the difference had barely moved.
Yet much of the industry's historical DNA is not client-centric. Industry dominant logic up until recently can be characterized as an internal process driven, inside-out mindset that is sales target obsessed and product-centric. That mindset still characterizes many banks globally. J.D. Power's study of over 84k retail banking customers of over 200 of the largest banks in the US regarding their CX with their bank affirmed this conclusion, noting banks had improved operating efficiency at the expense of CX.
The last two decades of 21st century competition ushered in a set of powerful forces that have made CX focus an imperative for traditional banks globally. Digital technologies like artificial intelligence (AI), Big Data, analytics, machine learning, IoT, cloud, mobility, etc., along with digital business models are transforming all stages of delivering winning customer value propositions (CVPs) across all lines of business in banking, creating a new-game landscape where the model for value creation is changing.
Another force are the bank rivals who are wielding these technologies to deliver profitable value. Over 40K disruptor Fintechs prowl the sector, peeling off profitable parts of banking's value chain, many started by bank clients frustrated with the services offered to them and whose executives had unique tech skills. Fintechs with all-digital business models create value by specialization and unbundling of bank services, avoiding capital investments, regulation, and other constraints banks must deal with.
There are 60+ Fintech startups from Stripe to Chime to Plaid which have garnered valuations of over $1B in recent years. Anyone reading the startup backgrounds of these and countless other Fintechs such as Klarna, Lenddo and SoFi is struck by their customer-centric DNA and innovativeness. While Fintechs changed how financial services are structured, provisioned and consumed, they don't yet have the resources or scale to threaten the banking industry as a whole. But Big Tech entrants do.
Players like Apple, Amazon, Facebook, Google, Jio and others are invading financial services. They are masters of CX engineering with the size and capability to attract and serve massive loyal user bases and are already at the forefront of technologies banks are now developing. Big Tech is steadily moving higher up in the funnel of customer decision-making trying to take control of the journey and disintermediate legacy player's banking platforms to seize competitive advantage in the new-game.
Current Position
Future Outlook
The post-pandemic era will favor agile business models that are truly digital and reliably deliver great digital-led CXs that will continue to grow in popularity. Companies that can rapidly innovate in their digital CX delivery models will establish a strong advantage and gain market share upon a return to normal conditions. Traditional banks that rapidly reimagine CX lineups and channels to meet these shifts in CX engineering will reap big rewards; those that fail to transform will face daunting challenges.
Once Big Tech players like Amazon know more about clients than a bank, that may be a CX bridge too far for banks to overcome. Banks will need to compete with Big Tech on functional CXs, while also offering emotional CXs integrating human touch with digital as a relationship driver or taking a stand on social issues. It's vital traditional banks leverage their databases to create unique offers so clients don't trade off a bank's 1-stop shop CVP to get something special from Big- Fin-Tech niche specialists.
A bank used to be a place to visit, but it won't be for next-generation customers. By 2022, 58M US millennials will be digital banking users. More than 75% of the total millennial population and 66% of Americans aged 18-29 don't own a credit card, as new players enter try to lock-in these users with virtual payments solutions. Apple Pay has 380M+ users. WeChat Pay's Chinese user base is 800M+, and 150M people in 30 countries use Google Pay every month, all growing at tremendous pace.
Tech companies and consumer brands like Target or Uber seek to become gatekeepers for financial products. Their future vision is that customers will access financial services from one central hub they already use and they control, then exploit their troves of data and massive customer bases to quickly expand their payments and wealth management businesses. For SMBs, hubs could be QuickBooks or Gmail. Speed matters for traditional banks for reasons beyond just these new player's capabilities.
Covid intensified impatience by digital savvy users with subpar digital CXs. Researchers report that a record 27% of large bank customers plan to switch their primary bank the next 2 years and 75% were Gen Z or Millennials, the future of most financial institutions. Future success will depend on a bank's ability to focus on digital CXs and journey episodes that matter most to clients and rapidly build capability to deliver surprisingly easy and personalized Apple- and Amazon style customer journeys.
Moves by Big Tech could become more threatening if legislation were passed to make the data layer open and accessible, eroding the advantage of data-rich banks and opening competition to whoever can build the best products on top of openly accessible data. Doing that is no trivial feat, which is why some analysts predict when Apple, Amazon, Facebook, Google and brands from Shopify to Target launch their finance stacks, banks' ability to deliver winning CXs will be stress tested like never before.
---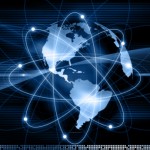 Telecommunications
Telecoms has undergone perpetual morphing for over 150 years. This history reveals the industry is mature in age but not in its customer experience (CX) mindset. The industry's ceaseless stream of technology advances that spur new communication forms and methods has always had an enduring CX concept at its very center. "Telecommunications" is a fusion of Greek and Latin meaning a sharing of messages across a far distance, which has been the industry's constant purpose since it began.
It is the interpretation of these concepts that connects the CX evolution of the industry's past, present and future. For example, what is being shared and in what form? What words, visuals, photos, audio, videos, of what length? Shared with whom and how many and where? Next door, street, city, country or planet? One way or via interactive? By what set of technologies? Governed by what regulations? Those questions apply to today's mobile digital world just as they did in the twilight of telephony.
But the mindset by which industry players historically answered these questions can be described as internally driven, regulatory-ruled and techno-centric. This mindset starts with the latest technologies and what CXs they can deliver, while being compliant vs. thinking imaginatively about CXs customers would value and shaping their enterprises to deliver them. Worse, users often complained telecoms were managed like governments with bureaucratic procedures and non-customer oriented cultures.
Contrast this with the mindset employed by WhatsApp, perhaps the industry's GOAT or greatest of all time disruptor that drained hundreds of billions of dollars in revenue from telecom coffers. WhatsApp was created by a Ukrainian refugee who missed his mother and didn't have the money to call her, so he and 17 others created $19B in value when 3 years later in 2014 the company he founded was sold to Facebook. Skype, Lync and a host of other Over The-Top (OTT) players now prowl that landscape.
Recently telecom players worldwide have been facing an increasingly disruptive landscape that is being reshaped by powerful new game forces, including the rapid pace of technological change, sweeping privacy regulations, changes in customer value hierarchies and new entrants from outside the industry. These are transforming how telecom deliver profitable value to customers. Alone, the restrictive impact of COVID-19 caused a significant migration of business to being conducted online.
Telecoms began moving to a new frontier. Rebranding and reinvention initiatives were launched that went beyond mere messaging to acquiring tech companies and establishing innovation units. Their aim was to offer a new CX lineup characterized by simplicity and intuitive ease of use to help users of all types attain their desired goals, in part by leveraging new technologies like contextual intelligence to improve the signal to noise ratio and achieve new forms of relevance in today's attention economy.
Current Position
Today's telecoms bear little resemblance to earlier versions based on telephonic voice-based systems and revenues. Even to equate telecoms as being mainly about telephony is mistaken, despite the industry's label. They are global lifestyle enablers, accelerating convergence of fixed line telephony, mobile phones and operating services, all forms of entertainment and internet provision to consumers while becoming business process enablers for enterprises. "Mobile connectivity" is the new slogan.
The new-game that is emerging goes well beyond cheap mobile services to bring together telecoms and multimedia services in bundled packages tailored to different end-customers segments. Major telecoms globally are jockeying to be viewed as a trusted partner that brings its customers new digital technologies and services that will transform their lives, businesses and society in ways they can't imagine. But this new-game poses some very vexing challenges especially for conventional telcos.
One is how to compete with 'free' and avoid being sidelined as the industry and technology rapidly evolve, becoming mere "dumb pipes" others can profitably leverage to their advantage. Disruptors like Xavier Niel rocked Italy with unbeatable offers as he did in France. Mukesh Ambani's Reliance Jio offered free Sim cards to lure India customers and became its #1 mobile services provider in 4 years and #2 globally with 405M subscribers, 2X+ that of AT&T and Verizon subscribers combined.
More players are leveraging "next practices" in CX to access segments using convergence-type plays with firms from other industries to bring new products and services relevant to users. Vodafone's India campaign targeted the diabetes epidemic that plagues older Indians by helping them stay abreast of their blood sugar levels when mobile, even letting them know if they can eat dessert without danger to their health. This play leveraged IoT technology from medical devices and online physician networks.
Another stunning example of how the industry's CX mindset has evolved is from banks globally being telecoms by telecoms. Ambani's Jio is taking a page from Kenya-based Safaricom's playbook, which handles $18B in transactions annually, an amount equal to 43% of Kenya's economic output and used by a staggering 70% of the country's adult population with sports betting one of the largest new contributors to traffic. Jio's platform is now being used to launch a host of new banking services.
Safaricom partnered with an African bank to create M-Shwari, a mobile-only banking service where customers can open and access interest-earning accounts and apply for 30-day loans without ever stepping into a branch or filing paperwork. The bank went from conception to 3M customers in 10 months, a feat that most banks would struggle to replicate, and now has over 31M customers. What happens in Kenya won't stay in Kenya, with telecoms now morphing into banks across other regions.
Future Outlook
As the telecom industry continues its evolution as a global consumer lifestyle and business process enabler, some key tests in the future include: What are the next convergent-type opportunities which will attract new-game telecom solutions? Will traditional telcos become the leading pathfinders in the race to discover the next CX breakthroughs, or will they instead be just background infrastructure suppliers? What are the new competencies and knowledge arenas required to win in the new game?
Some trends of the recent past will escalate, with providers leveraging CX best practices from other industries like integrating social mission CXs in their CVPs to appeal to the Gen Y, Z and Alphas who have a strong preference to support socially responsible brands. Many telecoms are taking up causes like gender equality, sustainability and others. Some players are also sponsoring communities where customers can collaborate among themselves and with telecoms to vet unmet needs and solutions.
The industry's approach to customer segmentation—e.g., Youth, Family, Mass Market, Mass Prepay, etc.—must also be reimagined in the future using new-game technologies to identify customers who want distinctly different CVPs that represent untapped future growth opportunities. Most of the iconic startup examples in the industry like WhatsApp were pathfinders who discovered untapped segments by "becoming the customers" who populated these spaces and creating solutions for their problems.
One future CX battleground will be fought by those players leveraging new-game digital technologies and the data it generates to gain an imaginative understanding of user's unique lifestyle profile and interests and then delivering hyper-personalized solution enhancements and messaging to them. Players globally are experimenting with a host of future-facing technologies to create an always-on value delivery system and model for always connected-customers, both enterprises and consumers.
Those players who can be first-movers in turning their prodigious databases on users into competitive advantage will thrive since it drives hyper-personalization of everything. Fast conversion of data into unique insights before others is key. Another future CX challenge will be how to maintain customer relevance in new-game competitive landscapes, which is becoming much more important than the old-game mantra of simply striving to being different than competitors. This will be harder in the future.
AI virtual assistants like Alexa and a slew of others coming onto the market are widely predicted to win over consumer's trust and loyalty better than any brand or any technology ever before launched. Industry players must determine how they can become more relevant to their subscriber bases as an interface than solutions like Alexa so they can be the Apple-like nodal player or Alexa-like interface controlling access to markets of the future like Smart-Home and the myriad others created by 5G?
---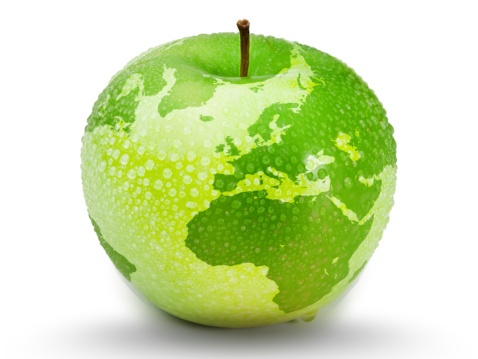 Locations
This service is primarily available within the following locations:
San Francisco, USA
This program on Customer Experience (CX) Engineering, while appropriate for all industry sectors, focuses in on technology intensive enterprises operating in markets such as aerospace and defense, electronics and high tech, healthcare including pharm-biopharm, banking and financial services, and telecommunications. San Francisco and its larger Bay Area including communities